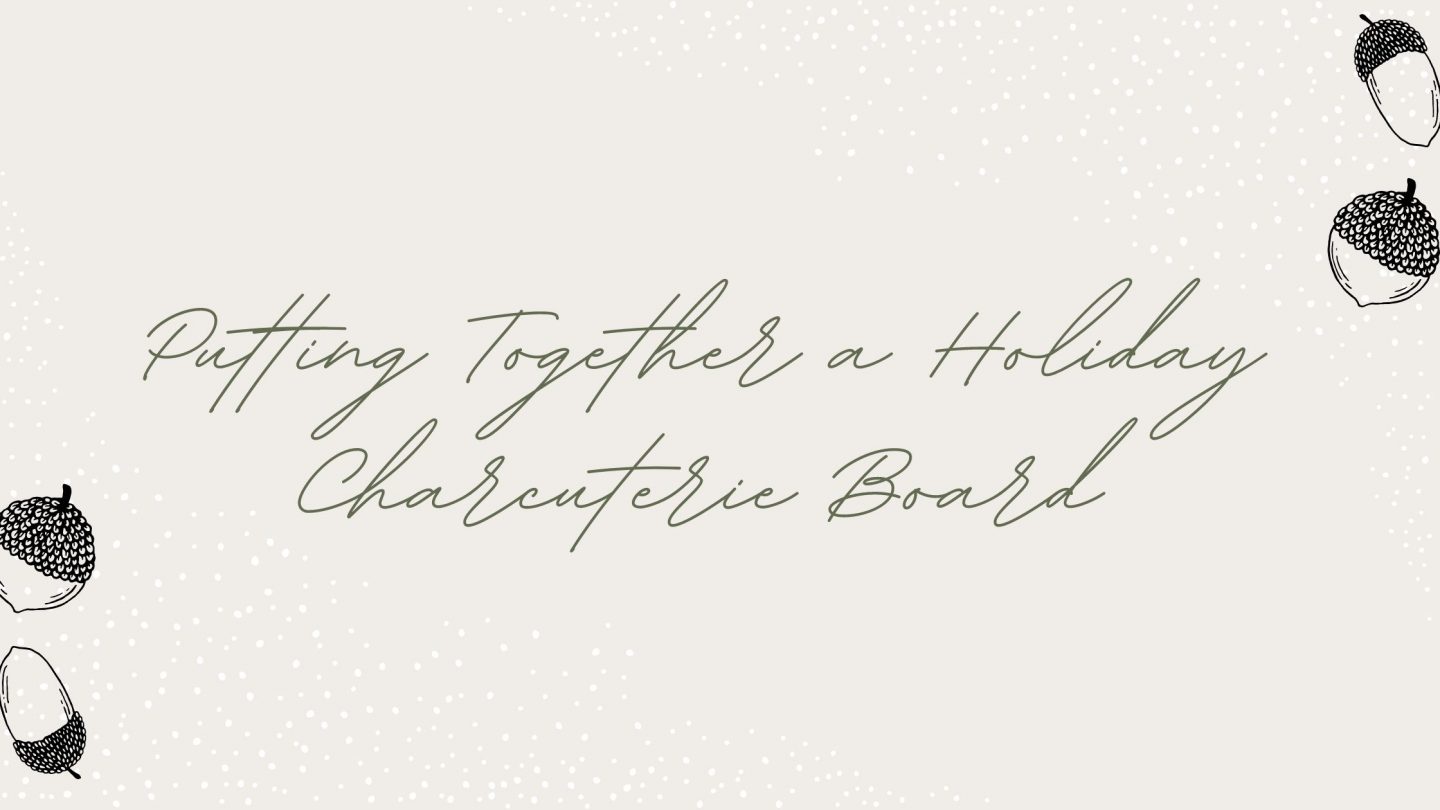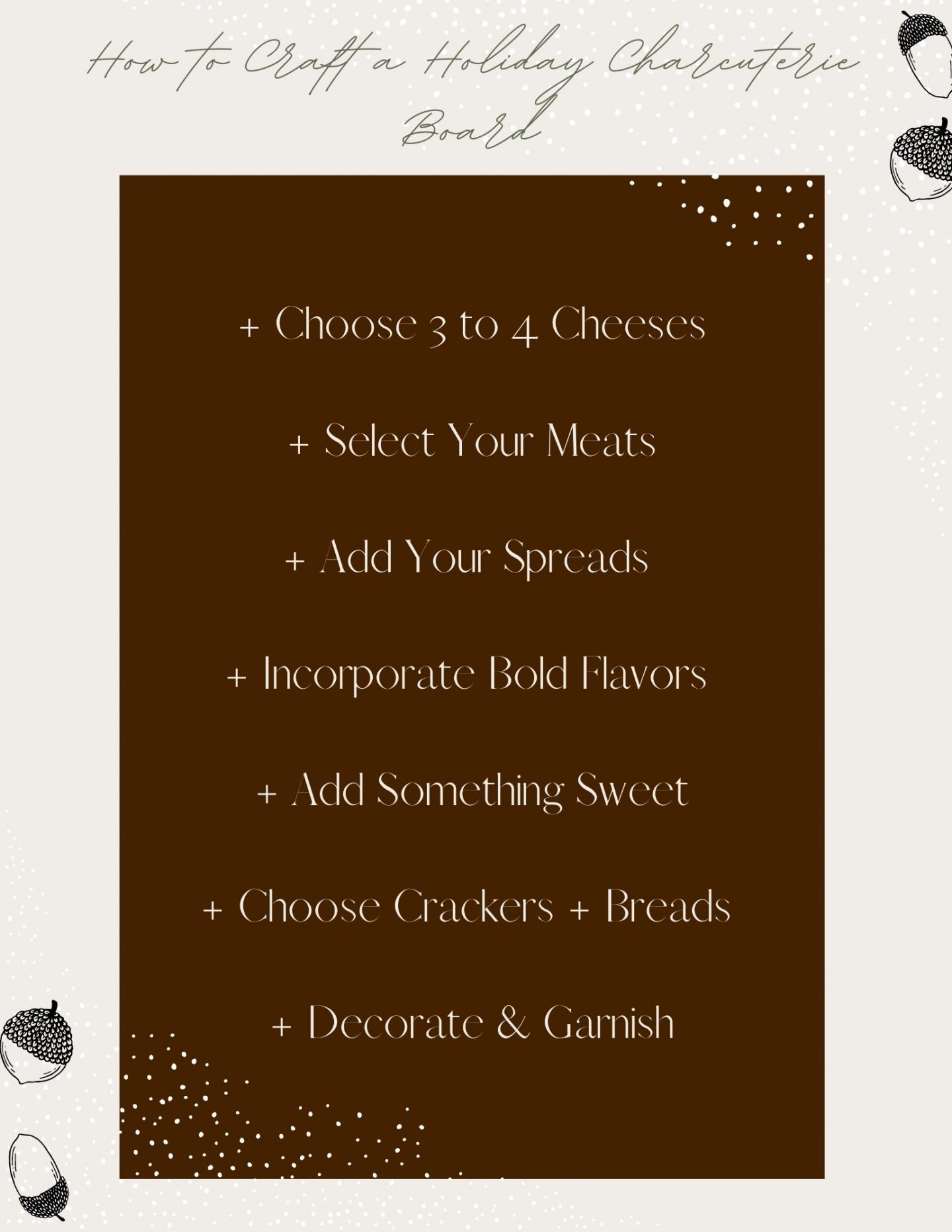 No matter the occasion, I love a good charcuterie board! Whether you're having a movie night at home or getting together for a girl's night, it's the perfect appetizer for everyone to snack on. For just about every family gathering, I'm usually always in charge of putting one together. This year is obviously a little different, so I'm also going to share some tips to make this a safe appetizer.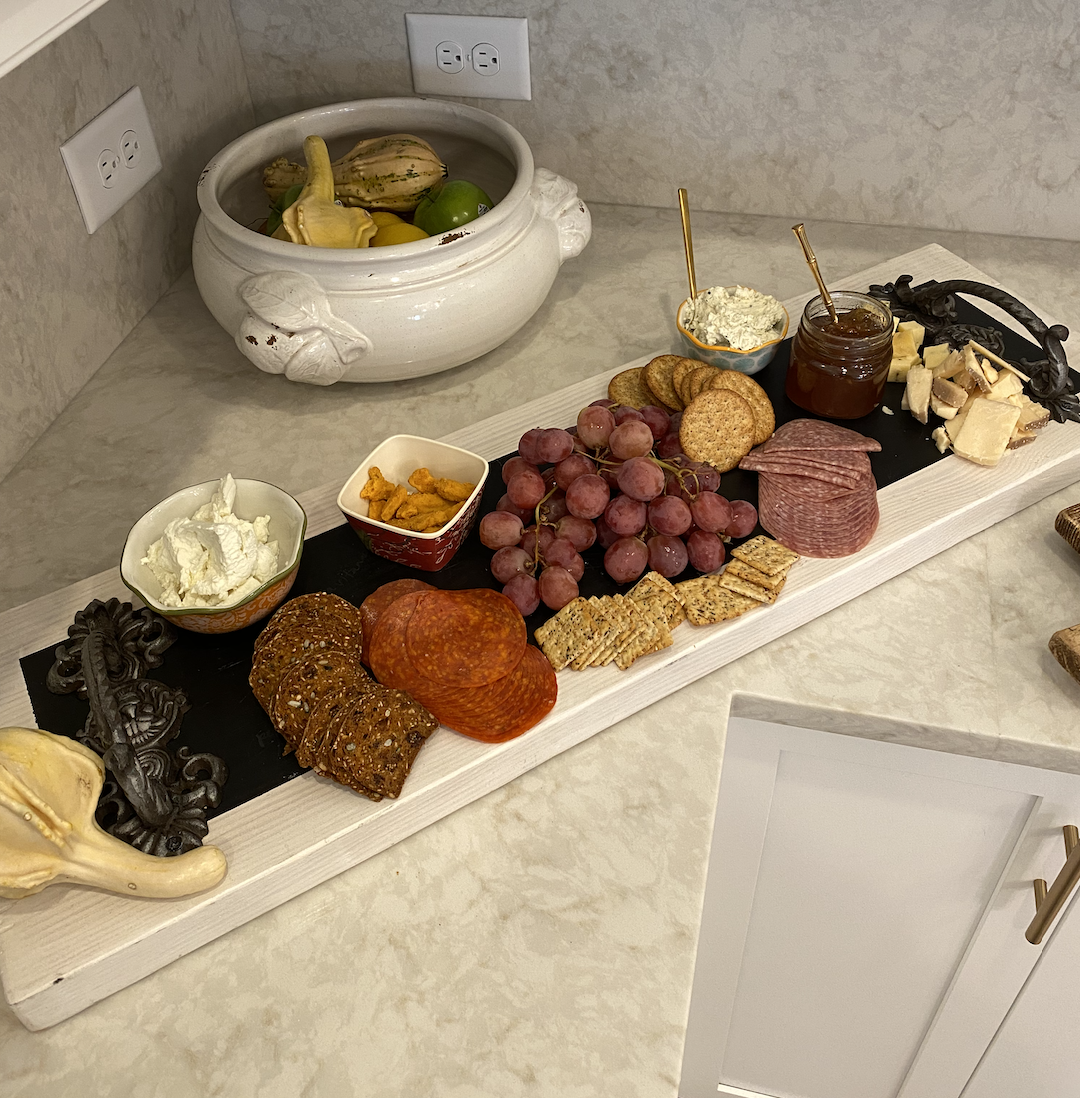 When it comes to putting together the perfect charcuterie board, it's important to choose a few different kinds of cheese that compliment each other and aren't too similar. I usually stick to 3-4 depending on how many people it's serving. When choosing them, I like to get one traditional cheese, a soft/spreadable cheese, a bold cheese, and a fun, flavorful cheese. Here are my favorite cheeses:
Brie
Gouda
White cheddar
Merlot
Goat (regular and fruit covered)
Manchego
Parmesan
Your next step is to grab some meats that pair well with your cheeses. Not everyone will want meats with every bite, but it's great to have several different options to change up the flavors and combinations.
Salami
Pepperoni
Prosciutto
Chorizo
Jerky
Smoked salmon
Now that you've got the main ingredients, it's time to pick out some spreads and jams to pair with the meats and cheeses. This is one of my favorite parts because you can incorporate some fun flavors! Once you've picked out the flavors you're going to go with, pour some into small bowls and add a spoon or small knife for easy use. Here's what I usually add to my board:
Fruit jam
Pepper jelly
Flavored butters
Hot sauce
Honey
Mustards
My next favorite step in the charcuterie crafting process is to incorporate some fun and bold flavors. This means adding some additional snacking options to the board that pair well with the cheese, but let you break up the flavors in between bites. You can keep it more traditional and light, or add a kick with some of these options:
Fruit (grapes, berries, mangoes, dried fruits)
Pickles
Jalapeños
Cheese straws
Pickled green beans and okra
Honeycomb chunks
Olives
Marinated garlic
Seasoned Nuts
Now that you've got the majority of the board, it's time to add something sweet! Obviously, you have the fruit and spreads, but I highly recommend adding some chocolates or something else for a sweet treat while people are grazing. I love chocolate chips, truffles, caramels, or even mini cookies!
The last edible step in the board is arguably one of the most important — the crackers and breads!! This a great chance to have some fun and try out some new flavors! Here are a few of my favorites:
Table water crackers
Salt Mediterranean crackers
Wheat Thins
Ritz
Flavored crackers (fig, olive, herb, etc.)
Toasted baguettes
Crisps
Once you've gathered all of your ingredients, it's time for the fun part — styling the board! Here are my tips for styling the perfect charcuterie board!
Choose a spacious board — I love a marble or wood board, but you can go a step further and cover a large surface with butcher paper for easy clean up.
Begin with bowls and jars — Start by putting jams, spreads, and other goods in small bowls and jars and placing them around the board.
Add your cheeses — Either pre-slice your cheeses, or place them around the board with small cutting knifes
Pair your meats — Once you've chosen spots for your cheeses, place your meats around the board. I recommend trying to put them near the cheese that they pair best with.
Add your crackers — After you've placed your meats and cheeses on the board, go around and place different breads and crackers all over. You can also have a separate tray nearby with the overflow of all the extras for people to grab when the board begins to run low.
Incorporate your extras — Now that you've got the basics on the board, fill the space with your extra items. Put your fruits, veggies, sweets, and nuts throughout the board wherever you have empty space to fill.
Decorate and garnish — Lastly, you want to make it festive! Add in fresh herbs, small decorations, mini Christmas trees, ribbons, etc. These will allow you to make the board on theme and even more aesthetically pleasing. If you're feeling extra, you can even go another step above and label everything! Add toothpick flags with each items' name, or use a sharpie or washable paint pen (depending on your chosen surface) to write directly on the board.
How to Make it COVID Safe:
Since this year we are all celebrating the holidays differently, there will be some people who need to improvise with their charcuterie board. If you're hosting Christmas with just your household, make it fun and cover a table with some butcher paper and go all out. If you're having a small gathering with your family and need a safe option make mini boards to go!
Grab some paper plates, reusable tins, or aluminum trays and make up some personal charcuterie boards!
I hope this gave you some inspiration, got you a little more excited for the holidays, and even a bit hungry! If you make a charcuterie board this season, share it on your stories and tag me for an extra entry into my December giveaway!