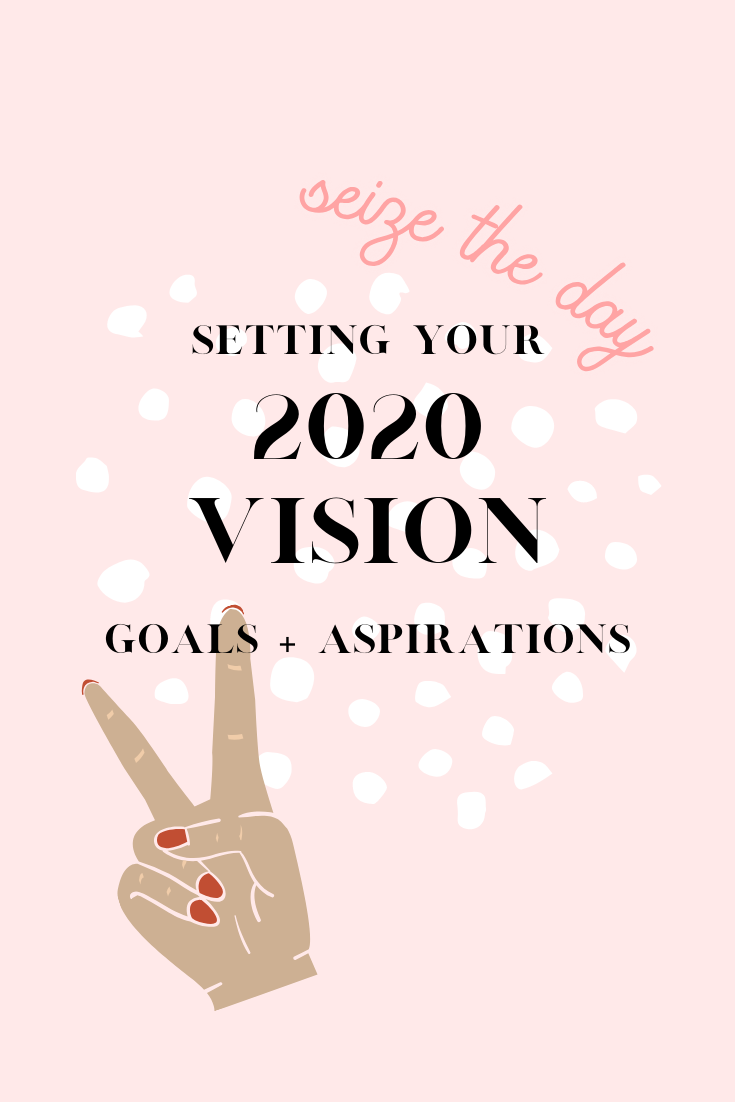 Ladies and gents — it's time to talk about what we want to get out of 2020, how to keep up with your goals, and the importance of striving to achieve them!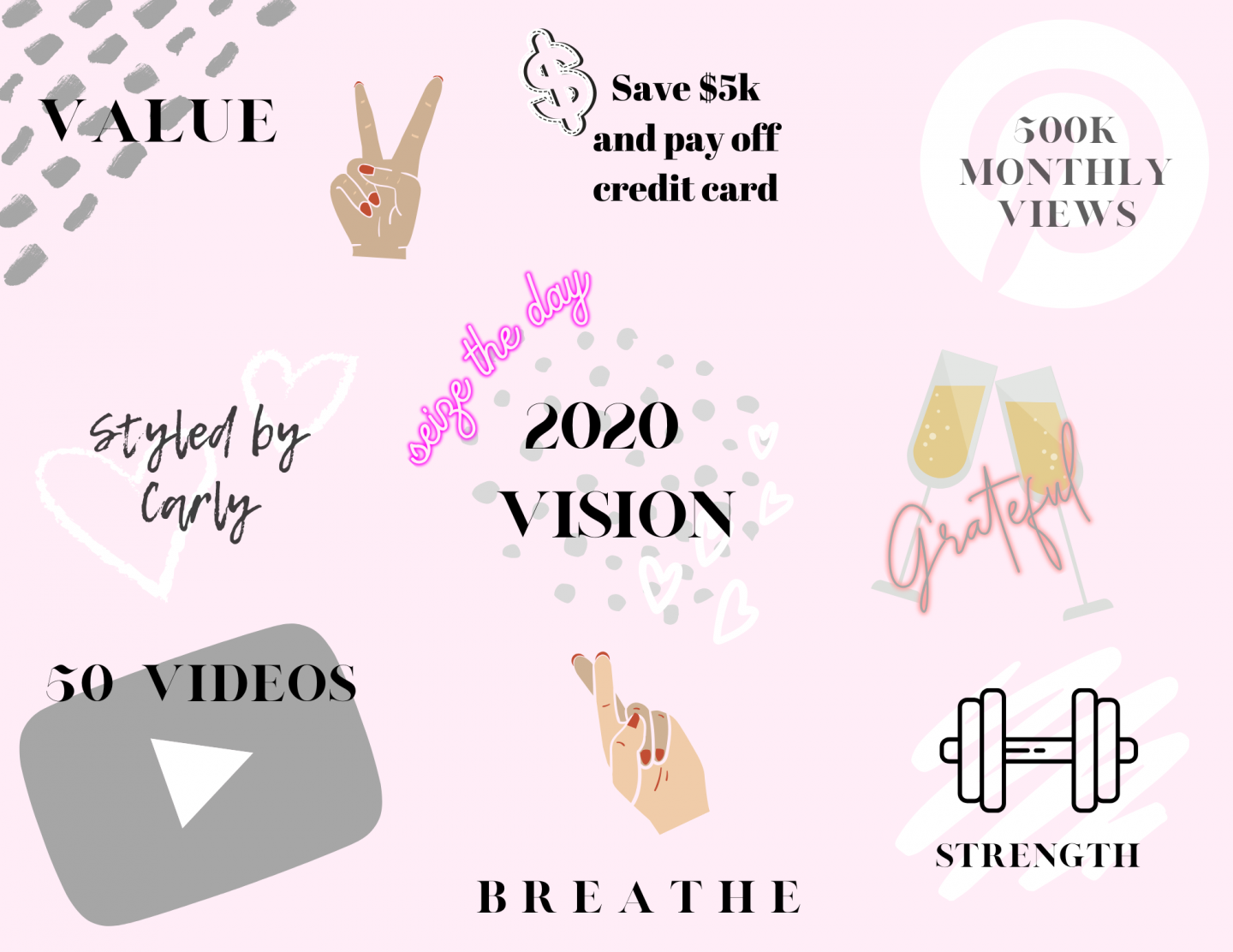 2020, I am beyond ready for you! This past year was a freaking rollercoaster to say the least. Going into the year I had a pretty good idea of how it was going to go based off how 2018 ended, but I didn't truly know how difficult it would be. But, the past is now the past and I've got a fresh mindset for the new year.
I know some people don't like the whole idea of setting goals for the new year, but I love it. I know there's no better time than now and you can always just start 'today', but there's just something about the new year that just does it for me.
Now, enough about the past — let's talk about this upcoming year! As Panic! at the Disco would say, I have high, high hopes. And it's true. I don't think I've ever been a better place in every aspect of my life all at once, and it's a great feeling. Am I saying that everything is perfect? Absolutely not, but it's definitely a step in the right direction in comparison to how some of my past years have went.
In the first blog post of the new year I'm going to open up about my goals and aspirations for 2020, and we're going to chat about how to set yourself up for success this year!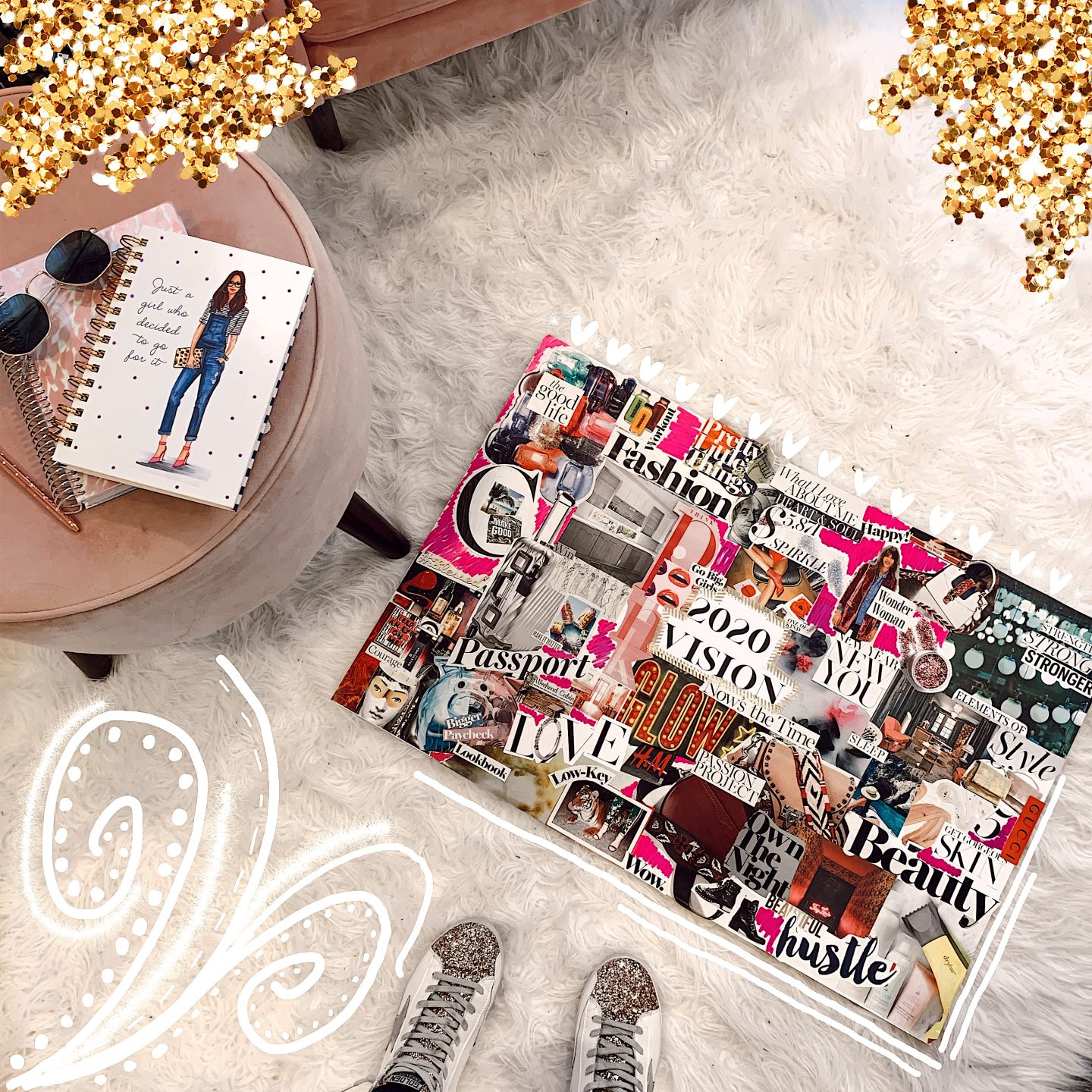 S T R E N G T H
My word of the year is strength. I like to think I'm a strong person, but I know there's room for improvement. This year I want to get stronger in so many ways — mentally, physically, emotionally, financially, spiritually. It's funny because when I wrote my goals for this year I hadn't yet chose a word to embody for the year, but after looking them over it seemed to be the common theme, and I'm excited about it.
How to Plan Your Goals & Set Yourself Up for Success in 2020
Step 1: Reflect on the past year and think about where you missed certain opportunities you were hoping for, how you could have improved certain aspects of your life, and things you've always dreamt of having or doing
Step 2: After coming up a handful of ideas from step 1, verbalize them into a statement of 'I want to…'
Step 3: Organize them into categories such as personal, professional, relationships, and more.
Step 4: Prioritize them in their categories so that you know what's top of mind for you.
Step 5: Once you've decided on your goals, categorized them, and then ordered them by importance you are going to want to list all of the ways in which you will achieve those goals. Come up with things that you can do daily or regularly that will push you in the direction of achieving that goal.
Step 6: Write out a statement for yourself that encompasses the goal itself and everything you plan to do to achieve it. For example, I want to save money this year so I wrote something very specific. There more specific you are with your goals and the steps you are going to take to achieve them, the more successful you will be.

"I want to save over $5,000 this year by instill the envelope method where I will label 100 envelopes 1-100 and each week I will pull two envelopes at random and push the amount listed inside the envelope. I will pull these envelopes every Monday morning and then get the correct amount of cash to fill the envelopes, seal them, and put them in a safe place to open at the end of the year. I will not open these envelopes until the end of the year where I will then take all of the money to the bank and deposit it into a savings account that I will not touch. I will also be pulling 20% of all earnings into a savings account regularly. Lastly, I will make double the minimum payment on my credit card each month to pay it off as quickly as possible."
Step 7: Get to work. This is so important. Start right now. Do something every day that is pushing you towards where you want to be. If you fail a day, or even a week, that's ok, but letting that bring you down and stop you isn't going to get you to your end result.
2020 GOALS
PERSONAL
+ Be Healthier // workout more, cultivate healthier habits throughout my life, have a healthy daily routine

+ Work on My Anxiety // this is something that I've been struggling with for years, and this year I want to get it under control no matter what it takes. Whether that's therapy, finding new hobbies and outlets, or learning meditation, I'm ready to do what I need to do to be mentally stronger and stop letting anxiety define my days.

+ Be More Intentional // this is geared more towards being more intentional with my friendships — reaching out regularly, making plans often, staying connected — I want to be more intentional in every aspect of my life.

+ Save Money & Pay Off My Credit Card // this is something I've always struggled with, but I'm not letting anything hold me back this year. I have a new job, I'm making more money than I was, and I'm going to be more intentional with my money, so this shouldn't be as much of a challenge.

+ Declutter My Life // I'm aiming for a major clean out in all aspects of my life this year and I'm looking forward to it.

+ Get My Own Place // I've been living at home for two full years now, after I said I would never come back, but it just made sense after being gone for 5 years. This is a big goal of mine because I've always wanted to live alone.
PROFESSIONAL
+ Launch Styled by Carly // this has been in the works for well over a year, but I'm putting it in actual words this time to hold myself accountable.

+ Be Consistent on YouTube // this is something I've wanted to do for a long time and I'm tired of waiting, so I'm setting a goal to upload a video a week, at least this year.

+ Grow My Instagram // while I don't want to get myself so focused on the follower count, I want to grow my relationships with those that follow me and instill a sense of community.

+ Write Valuable Blog Posts // while I will be posting the majority of my content on YouTube, I still identify as a blogger. I want to make sure that any blog post that I write this year brings value to my followers.

+ Reach 500k Monthly Views on Pinterest // I had put some effort into my Pinterest game last year, but not nearly enough. I had originally wrote down a much lower number, but then I decided that I wrote something much more achievable, then what's the point? So, go big or go home.

+ Work With Some of My Fav Brands // I've worked with a lot of great brands, but there are a few that I live in my regular, everyday life that I would love to work with — Spanx, Summer Fridays, Walmart, Liquid Iv, just to name a few.
What are some of your goals and aspirations for 2020? Let me know in the comments below or on my latest Instagram post where I revealed my 2020 vision board!