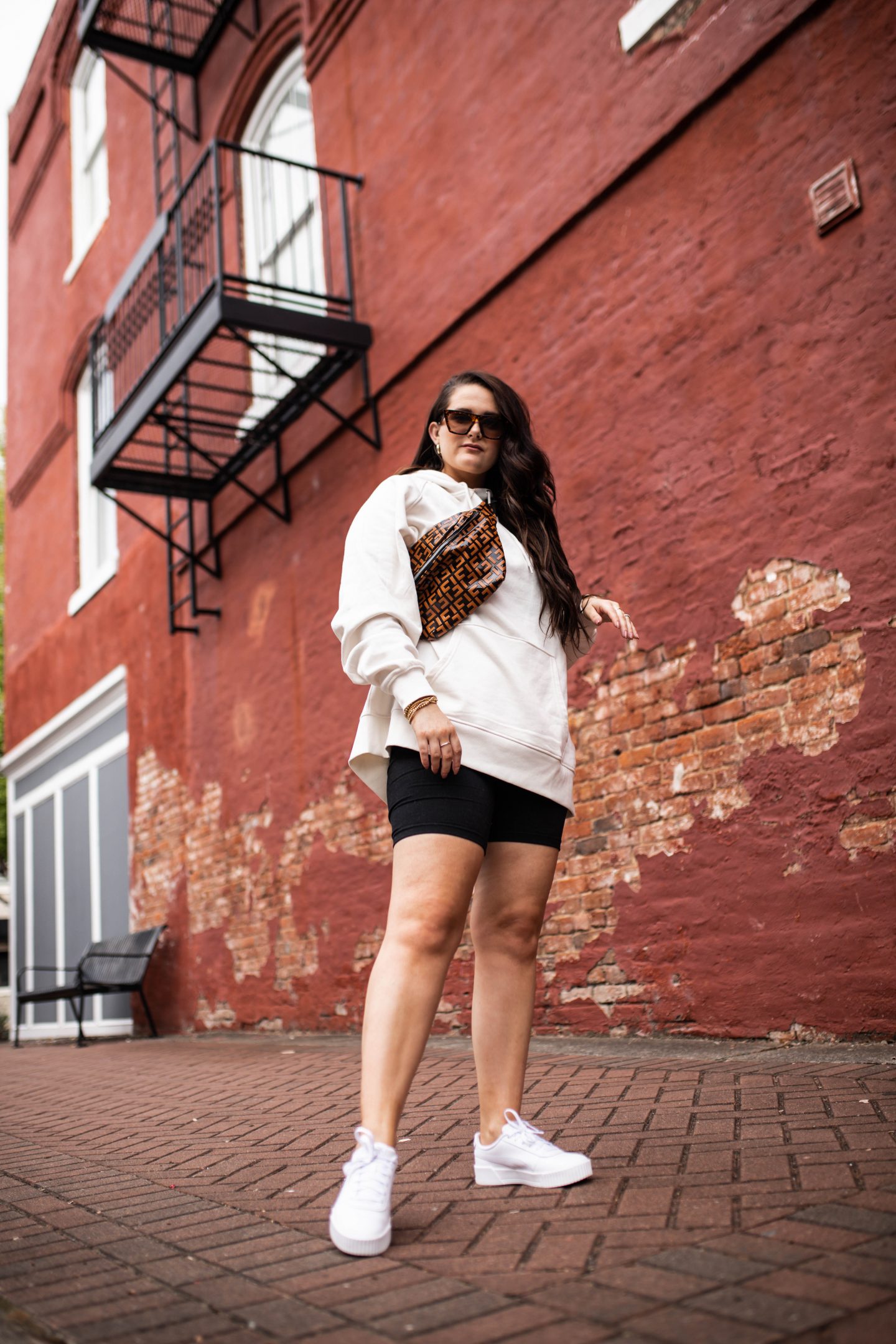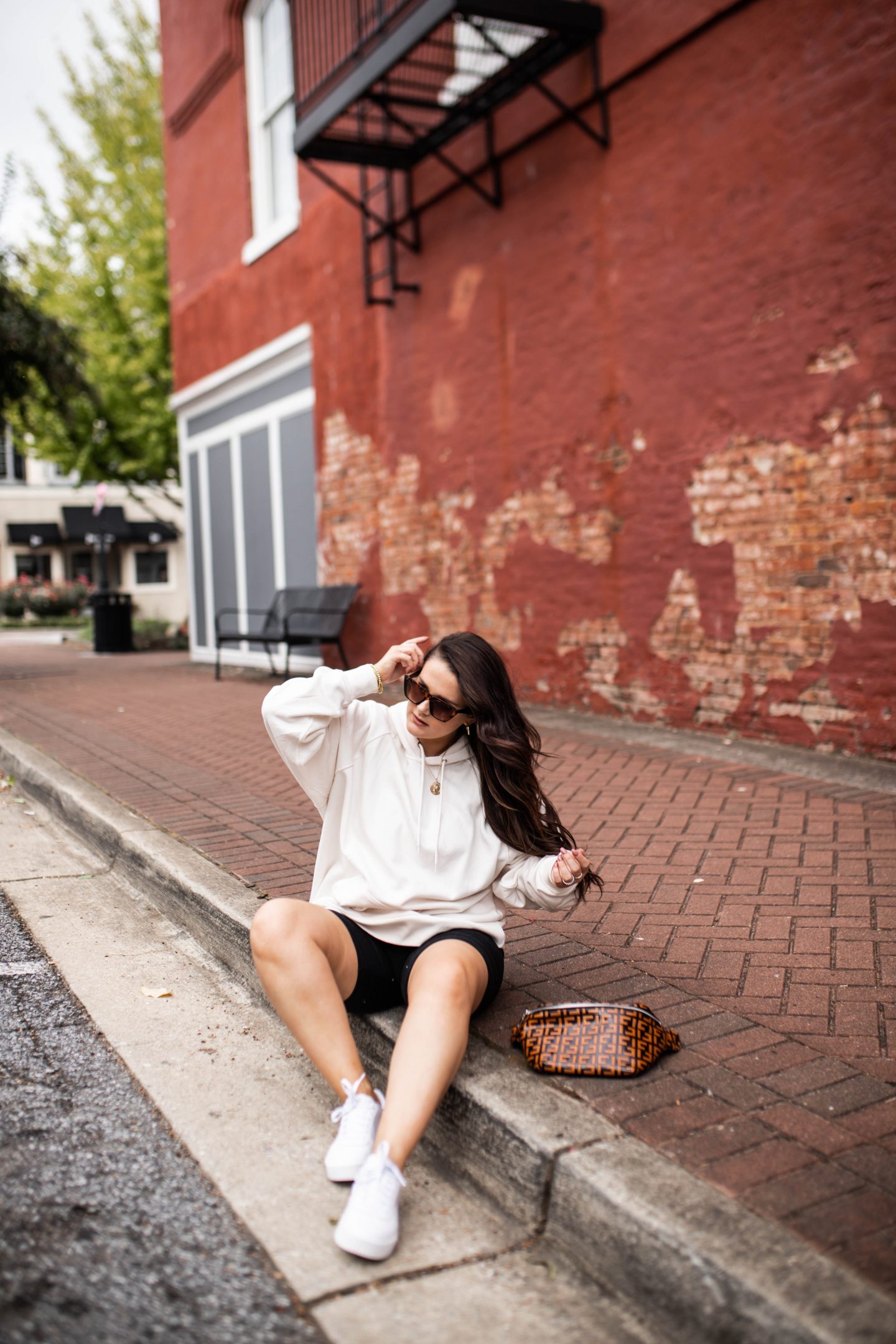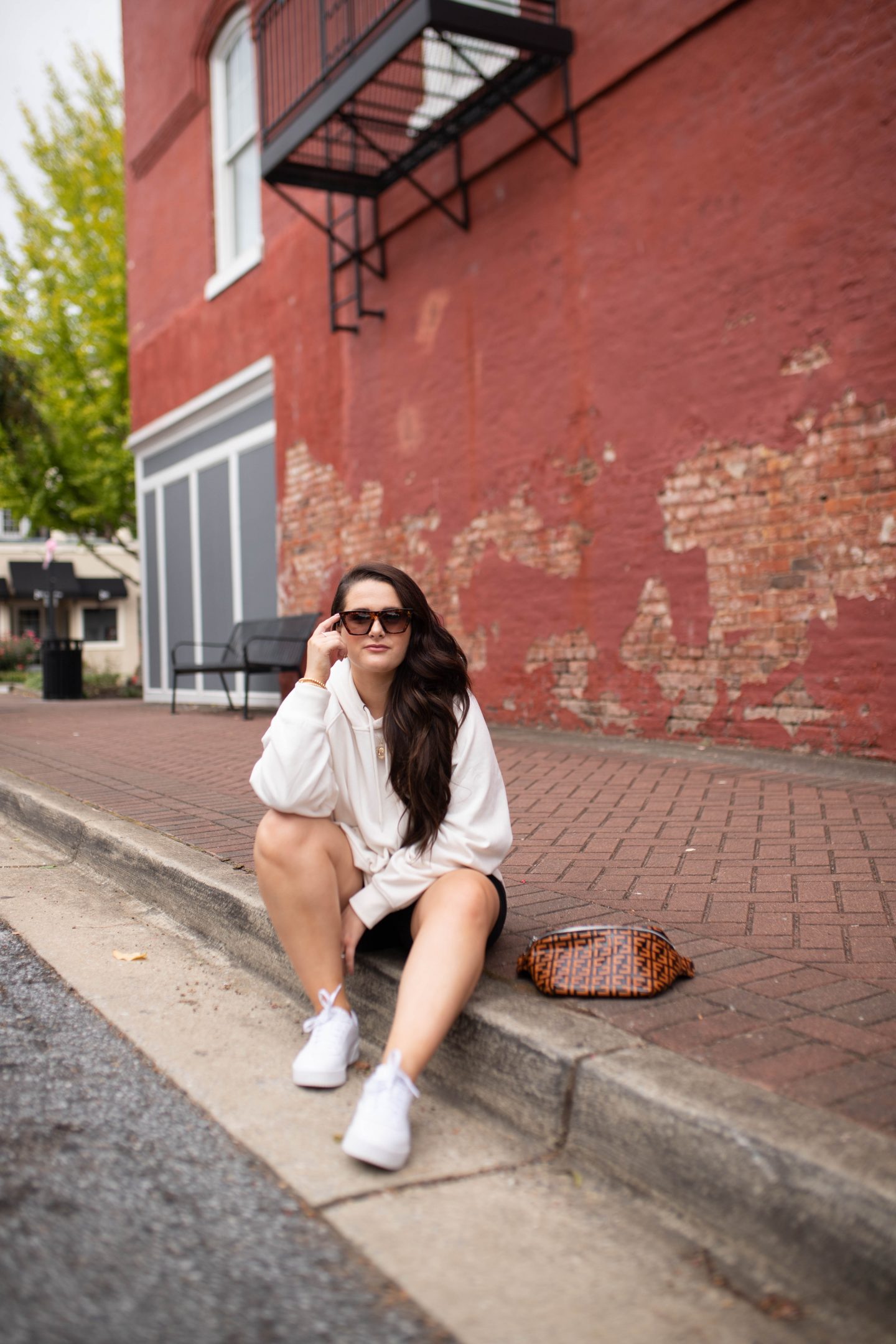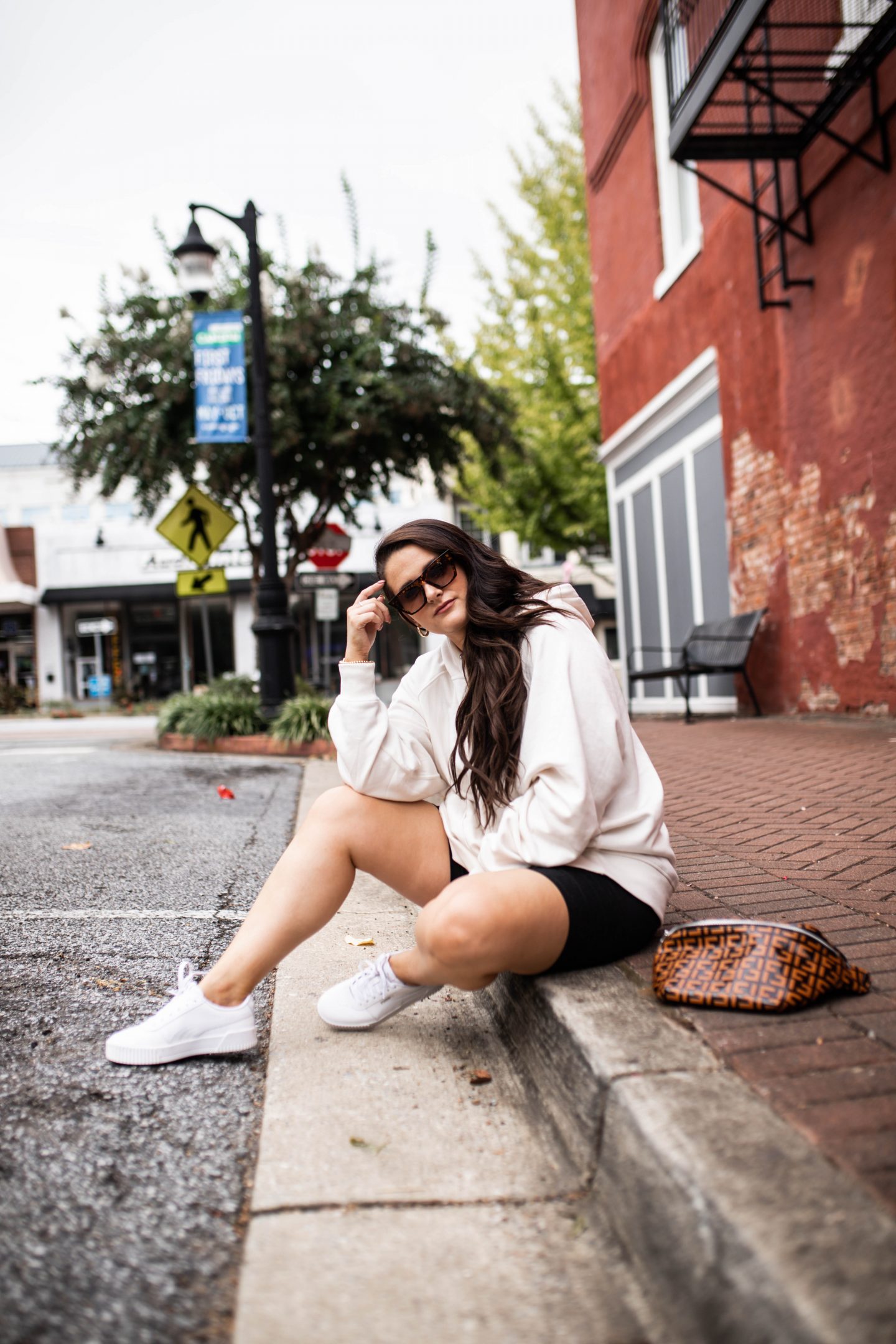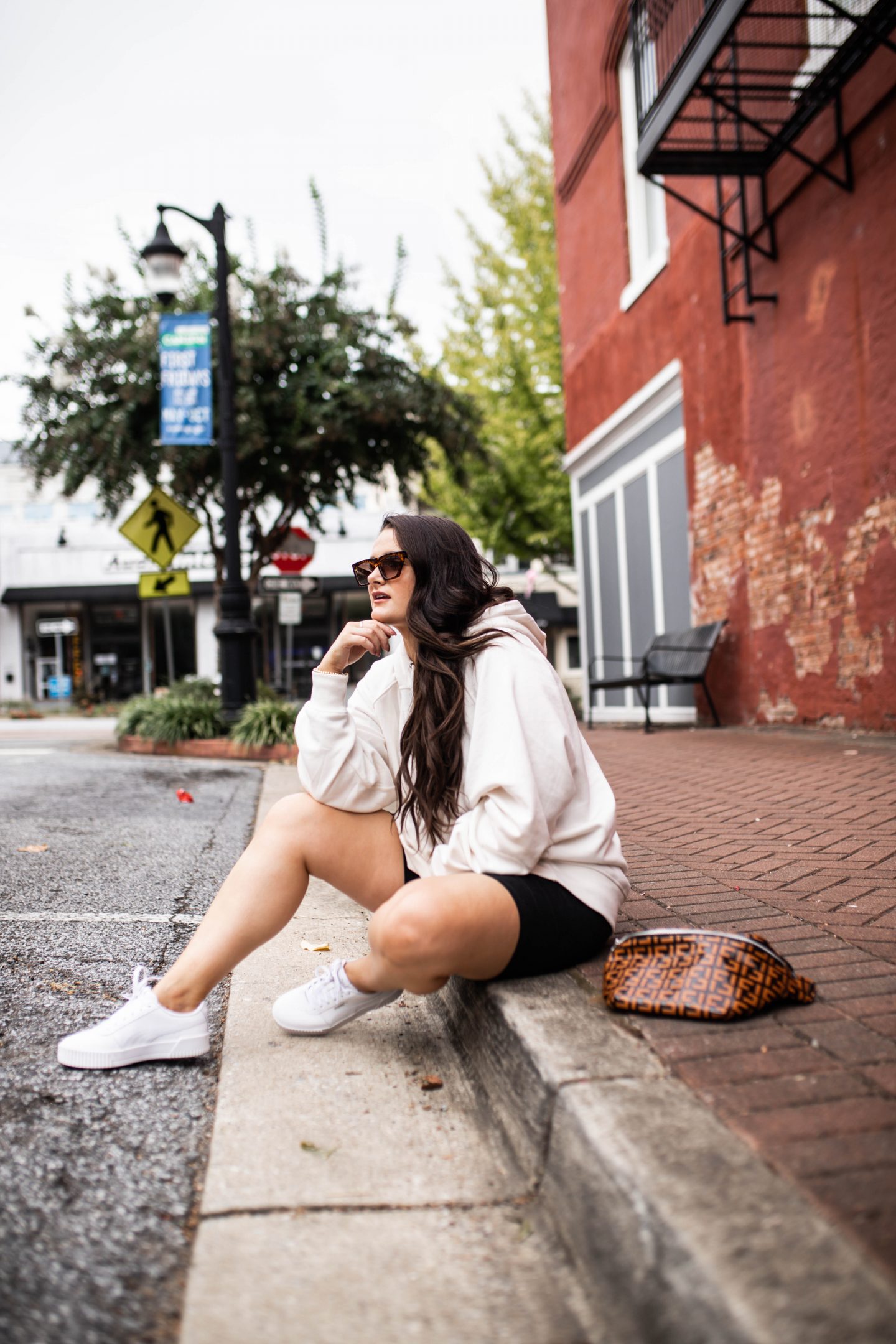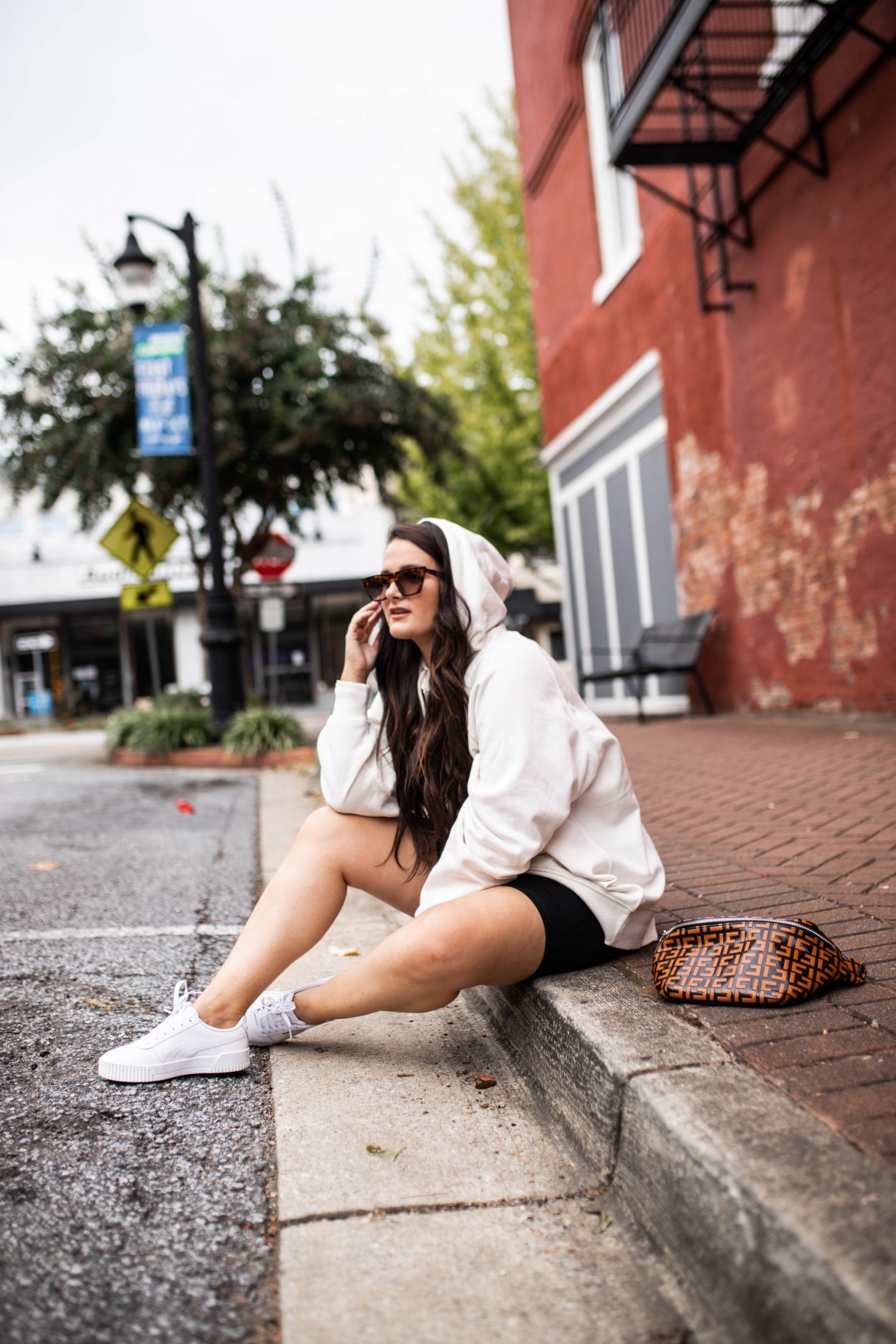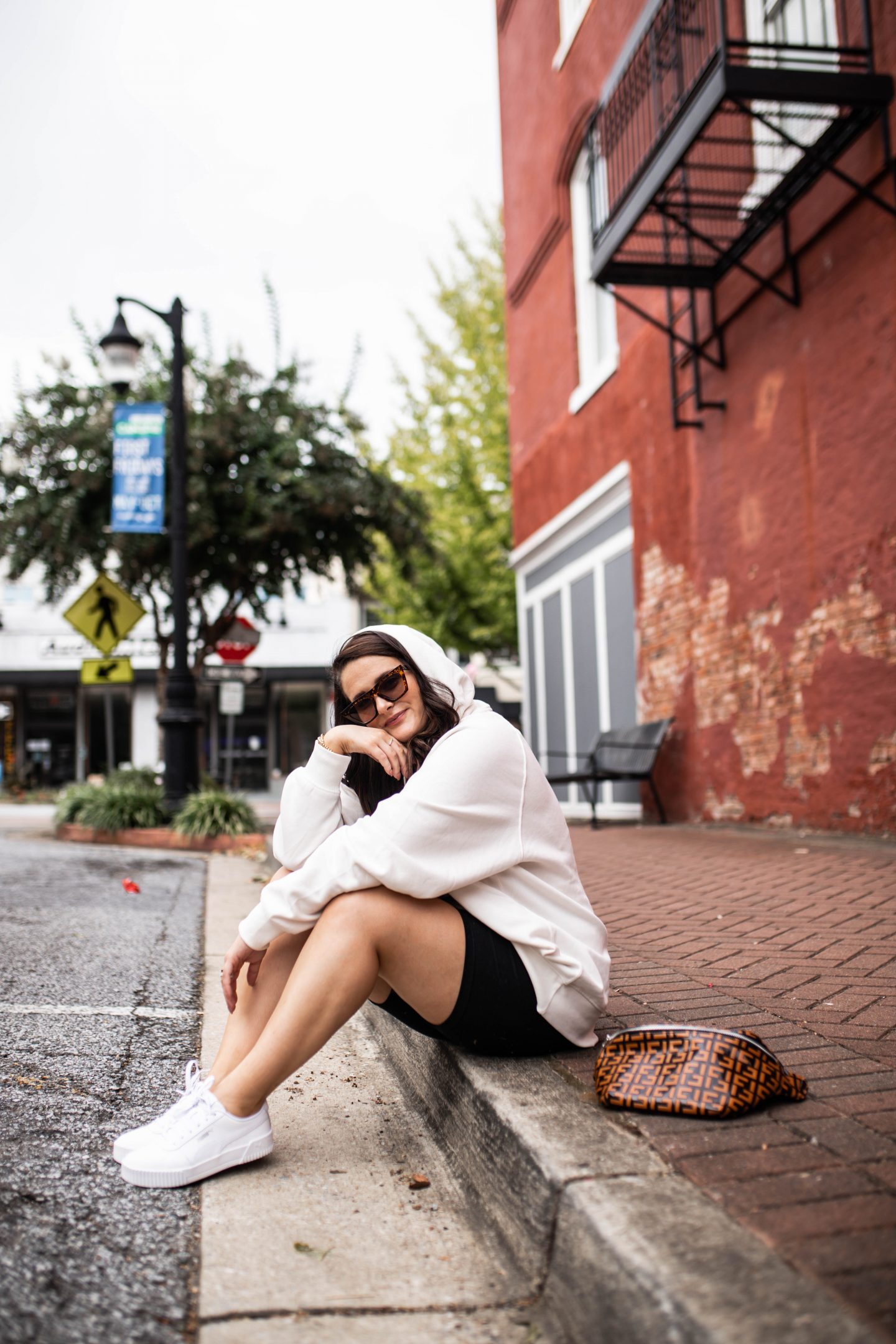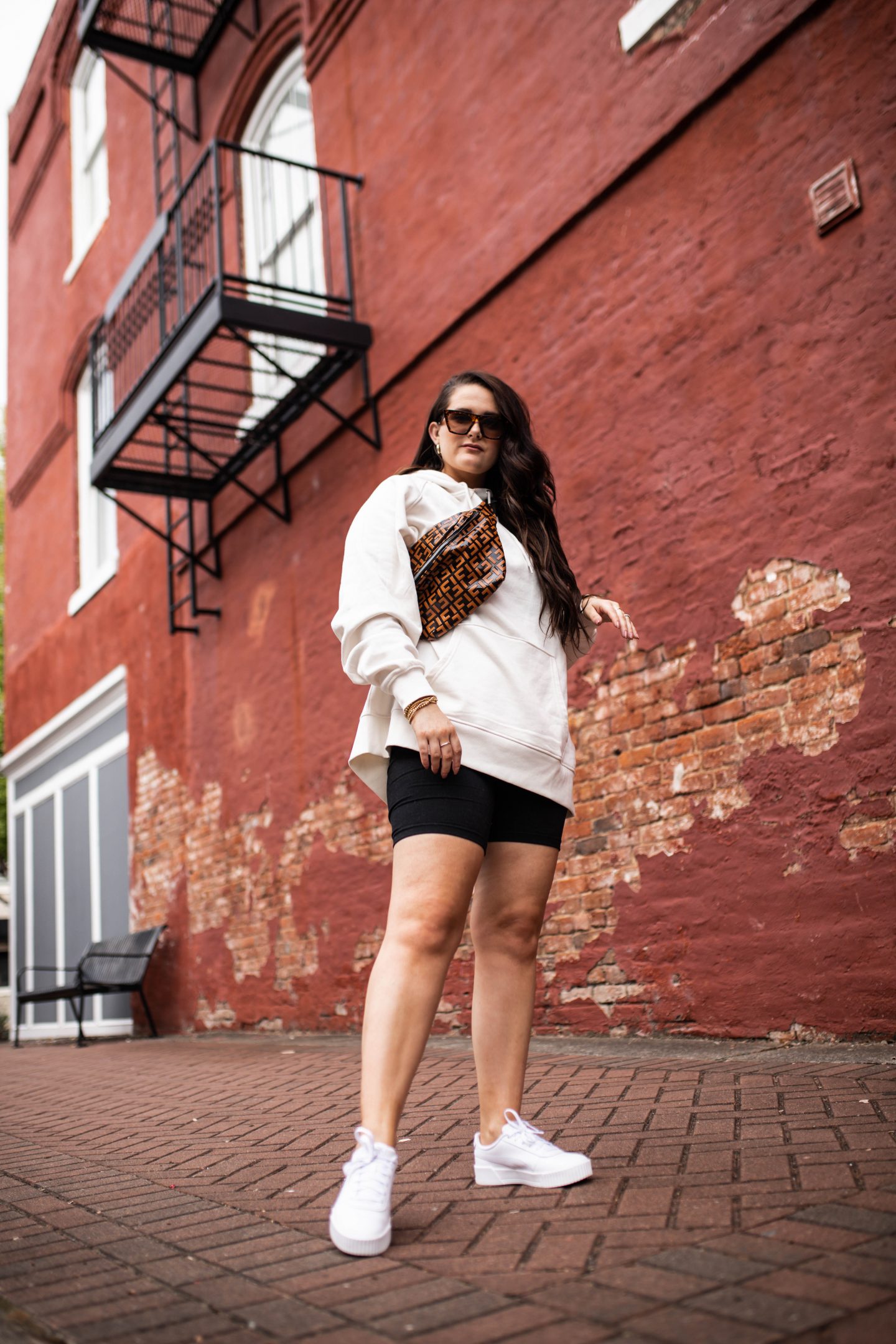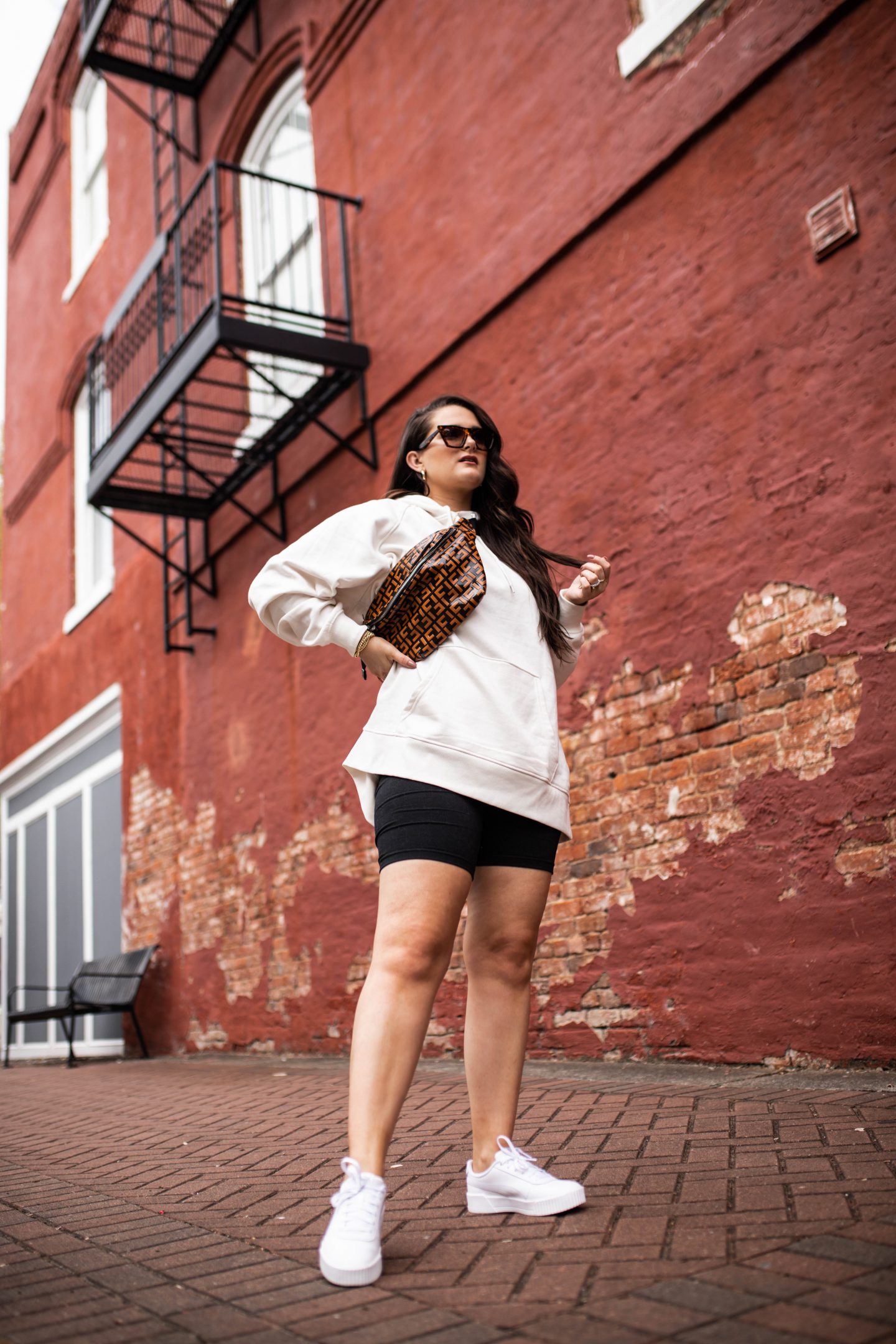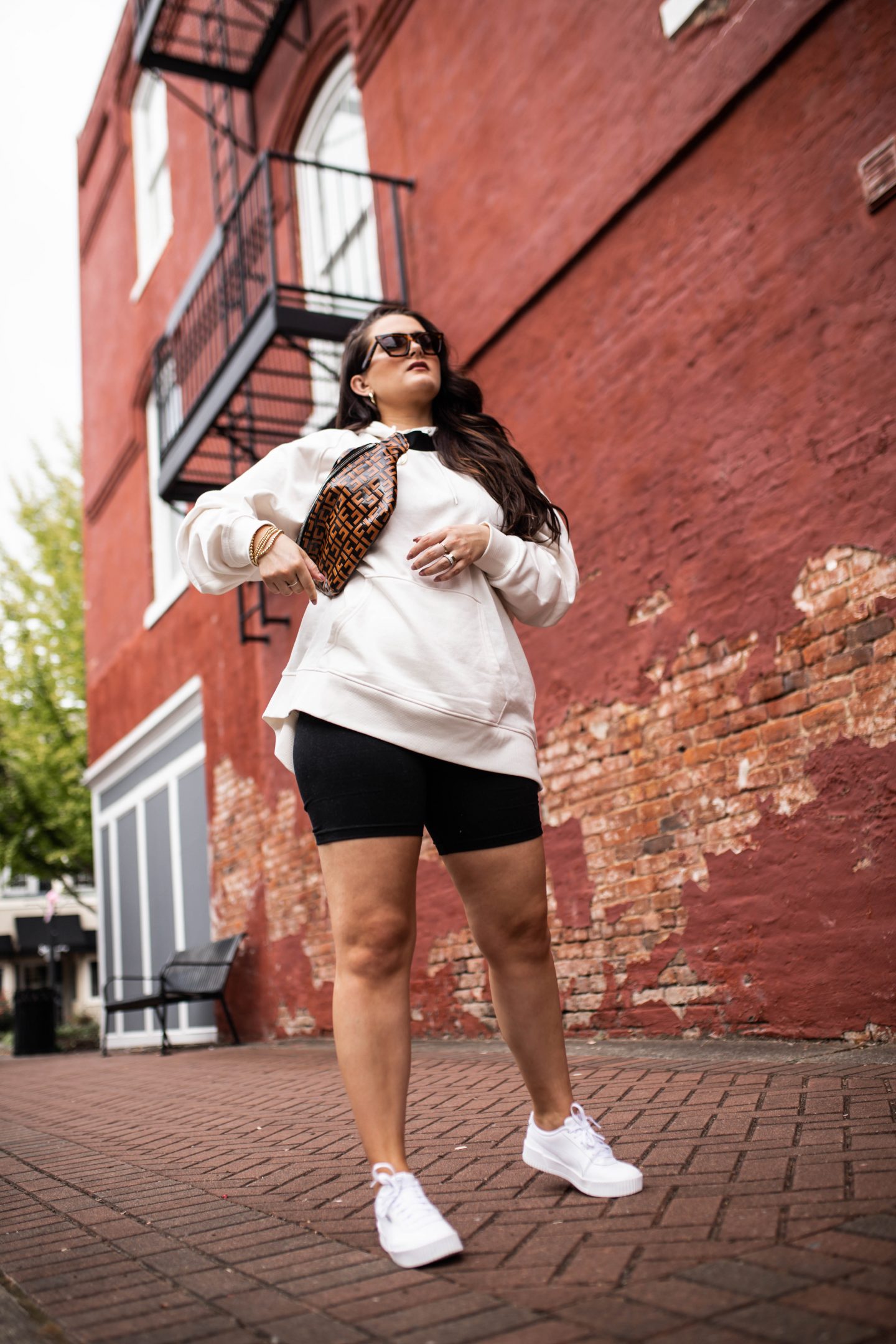 SHOP THE LOOK


If you didn't know, I'm riddled with anxiety and stress. I know, I know — not good. But, it's been something that I've struggled with ever since I went to college. I don't really remember experiencing it much in high school, but I've always been high string, so maybe I did lol.
It wasn't until the past year that really that I learned how to manage it. Now, I'm not saying that I've mastered stress and anxiety yet. I'm simply sharing what helps me high-stress and high-anxiety situations.
Watch a YouTube Video
I know this might seem simple and lame, but this has helped me so much. I've found my favorite YouTubers lately that I really relate to on a personal level and watching their videos actually soothe my anxiety and stress. I'll link my favorites below and why!
For when I want someone to relate to: Lauren Elizabeth – Lauren is the one I relate to most on a personal level. I love how open she's been with her journey with anxiety. I personally relate to her weirdness and love of never leaving the house. It's refreshing to see someone so similar to me put themselves out there and talk about their struggles.
For when I just need to laugh: Jenna Marbles – I think this is self explanatory, but Jenna just makes me laugh more than anything. She's so true to herself and all of her videos take my mind away from whatever it is that's bothering me.
For when I want to be inspired: Danielle Carolan and Kenzie Elizabeth – It's weird that both of these gals are younger than me, but I really do find them inspiring. Whether it's how they're such go-getters and so productive, or just how they manage their channels in such a positive way, I really just can't get enough of these babes.
Turn My Phone Off
I find that scrolling Instagram and Facebook just always makes things worse. This can be a tough one, but it can be so helpful. If it's a week night and I know I need an alarm for the morning, I will just set it on do not disturb and put it across the room. Sometimes my stress and anxiety stems from or is heightened by social media, so it's important to recognize that and nip it in the bud.
Do a Face Mask
I like to combine this one with the two above, but it really can be relaxing. Plus, it' killing two birds with one stone. By doing a night a of self-care and masks, I'm able to move my mind from whatever is bothering me and relax. It's not always easy, but at least my skin looks good after!
Get a Massage
I know that this isn't always ideal for everyone, but it's one of the best remedies for stress relief for me. It's not often that I'm able to truly set everything aside and just be. When I get a massage, I'm forced to put my phone down, get off my computer, and just be. Plus, my shoulders are always in pain from typing at a computer all day long.
Getting massages regularly for me has been so good for my mental health. My massage therapist literally has told me that she can feel my brain moving whenever she massages my temples — I guess I really am going a mile a minute lol.
If you're in the Atlanta area, check out Pampered Beauty Bar and Spa for one of the best massages ever. I see Stephanie and I always walk out feeling like a million bucks. I've been to luxury hotel spas before and truly nothing has lived up to a massage with Stephanie. If you mention that I sent you on your first visit, you'll get a discount!
Clean My Space
I try to keep my space clean, but a lot of times I tend to let it get cluttered and messy. In order for me to get a fresh start, I have to have a clean start. So when I'm having a moment of bad anxiety or high stress, I stop whatever I'm doing and start to clean. This isn't always easy because sometimes my anxiety is so bad that I can't get out of bed and face anything. But, when I am able to get out of bed, it does work.
Light a Candle, Turn Off All the Lights, Watch a Movies
Add some hot tea and this is the perfect way to end your night. Sometimes you just need to cry or laugh it out — so depending on what's giving you this overwhelming feeling, chose a comedy or a romance movie and go to town!
Take CBD
Now I understand that this one isn't for everyone and I understand that! There was a long time that I wasn't sure if this was for me. I recently took after Heather McMahan and invested in some CBD Distillery goodies. I've honestly been so pleased with the results. I feel an instant sense of calm come over me. Again, I know this isn't for everyone, but I'm already reordering!
It's taken me years of battling depression and anxiety to find ways to best cope with it. Some of these things might work for you, some might not, but hopefully this gives you a good start. I know that it's easier said than done, but try to not let you anxiety get the best of you. I always look back on the days/nights that my anxiety was so bad that it kept me in bed and wished I had made more of an effort to get out of my funk.
If you're willing to share, I'd love to know some of your tips and tricks for getting out your slumps. Leave them in the comments below or shoot me a DM on Instagram!