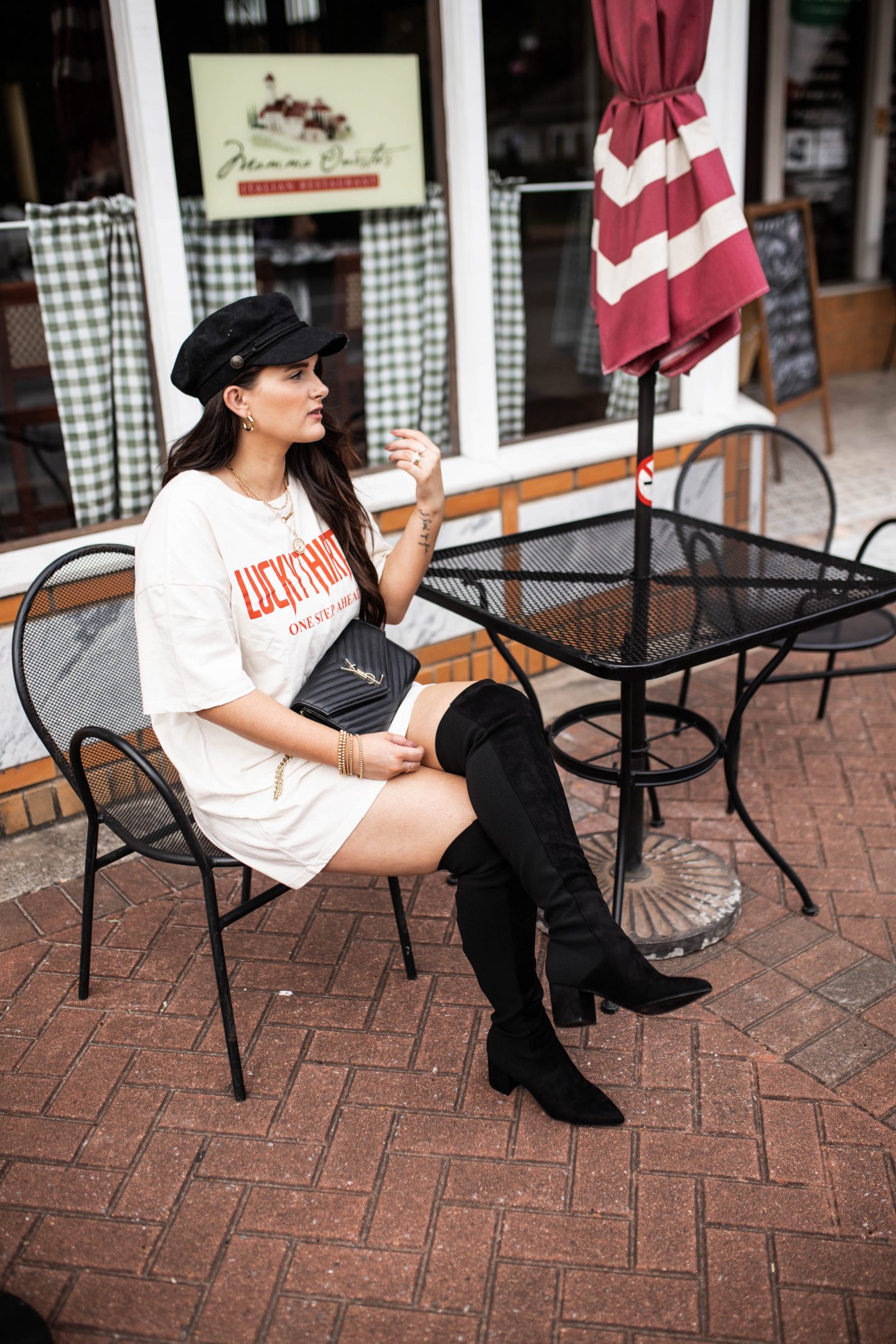 I know what you're thinking, when is this girl going to stop styling graphic tees of some sort? The answer: never. So buckle up, because this week I'm talking about why you should be dressing up your t-shirt dresses. And helping you style them. Oh, and you know I had to feature a casual look too because that's just my vibe.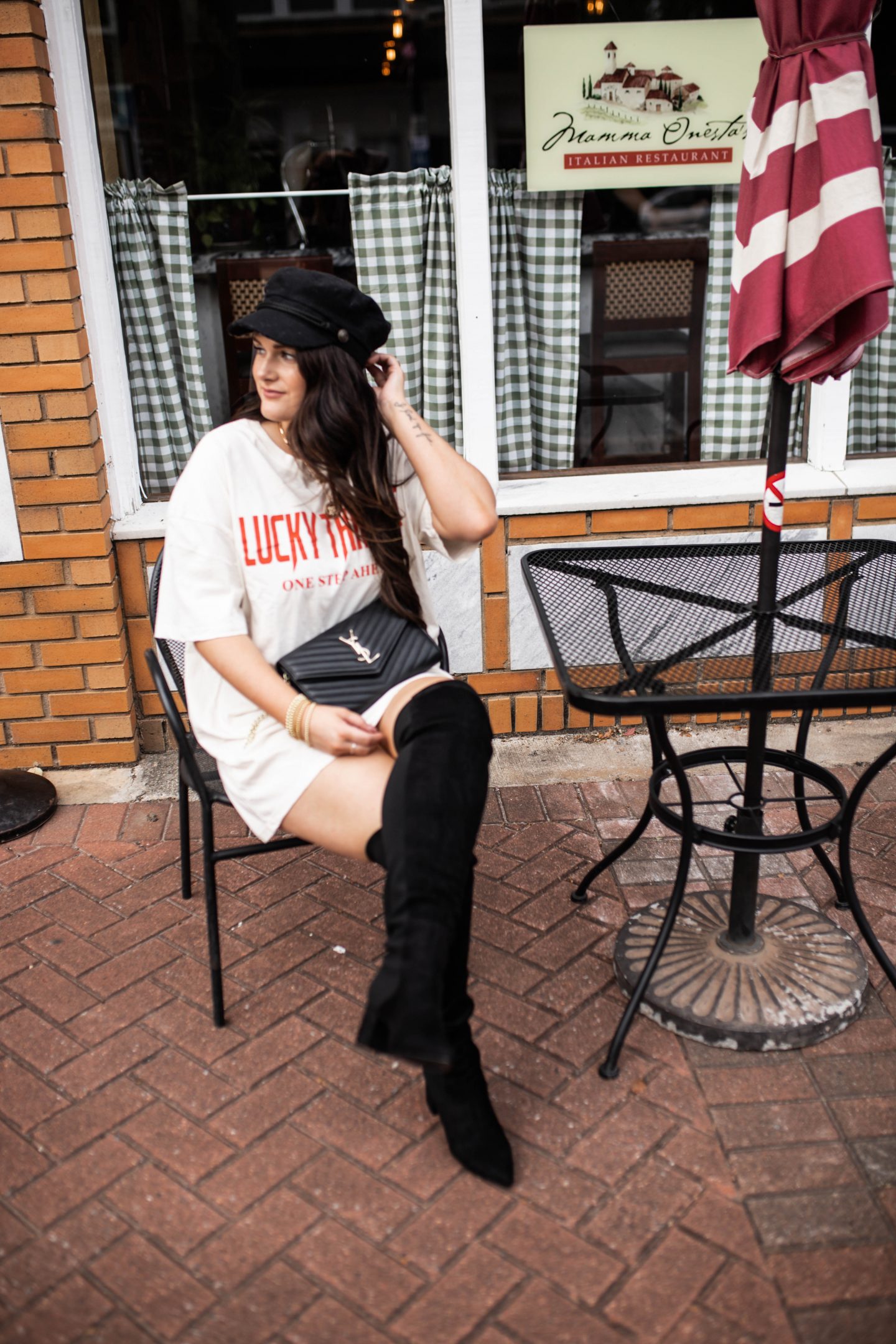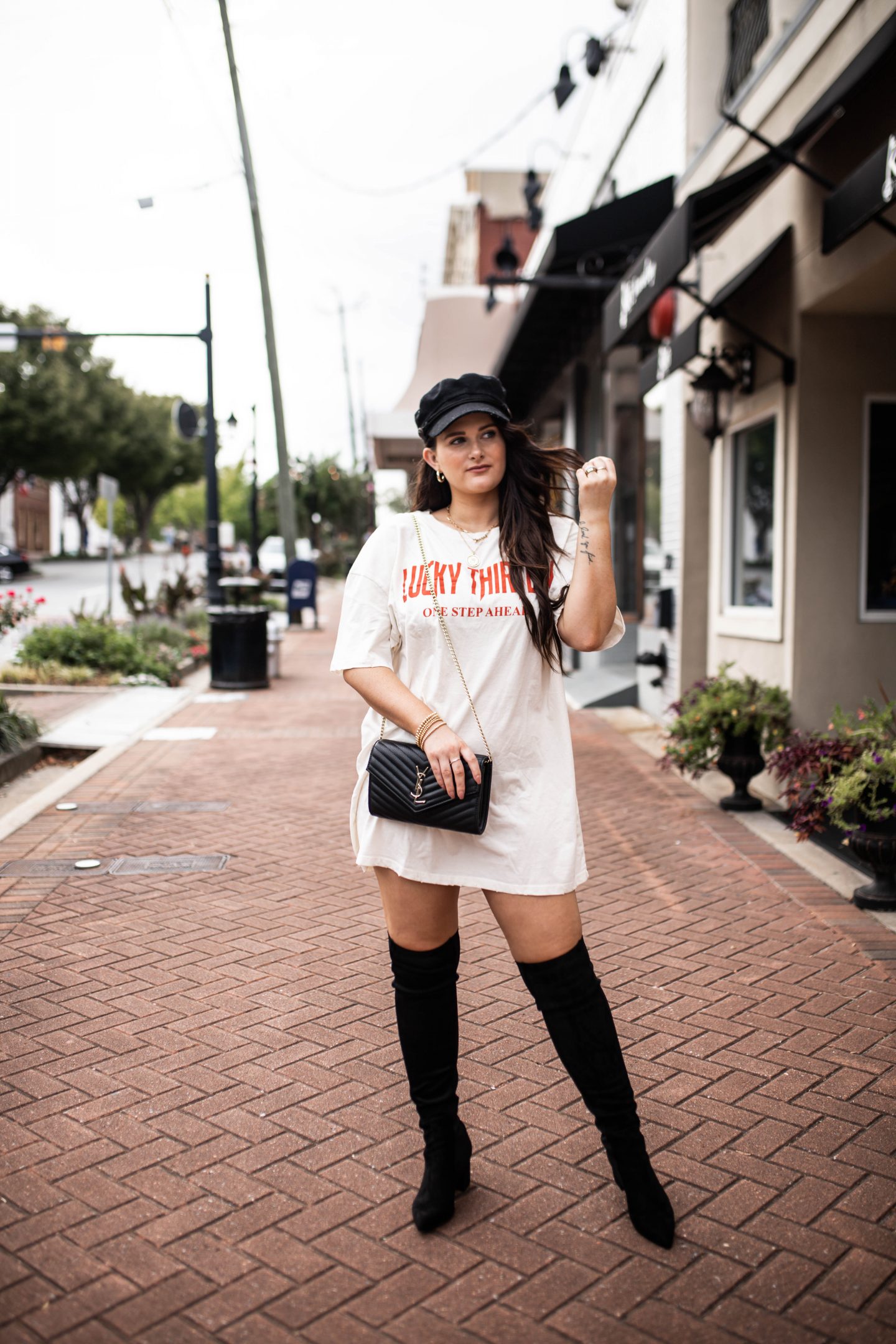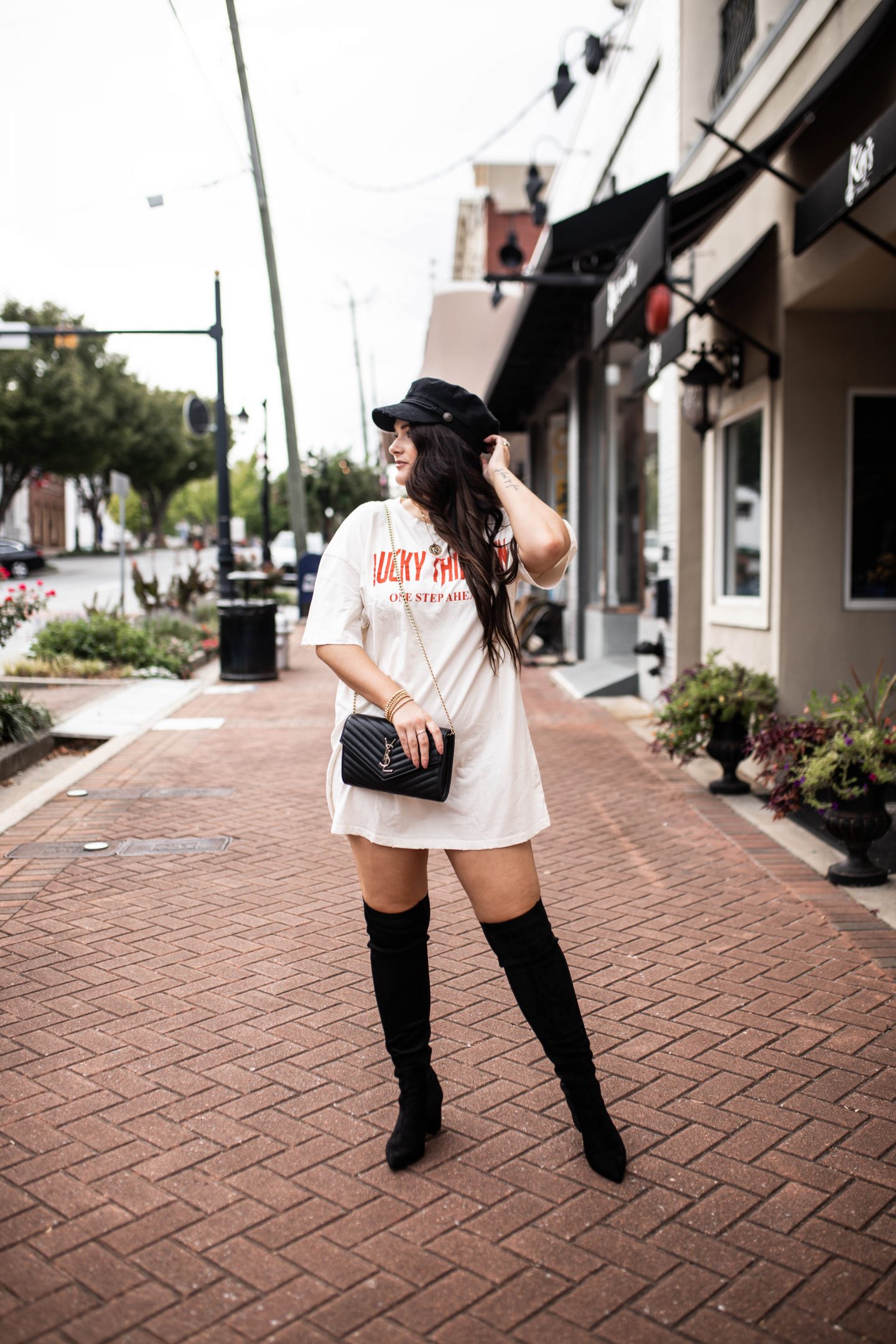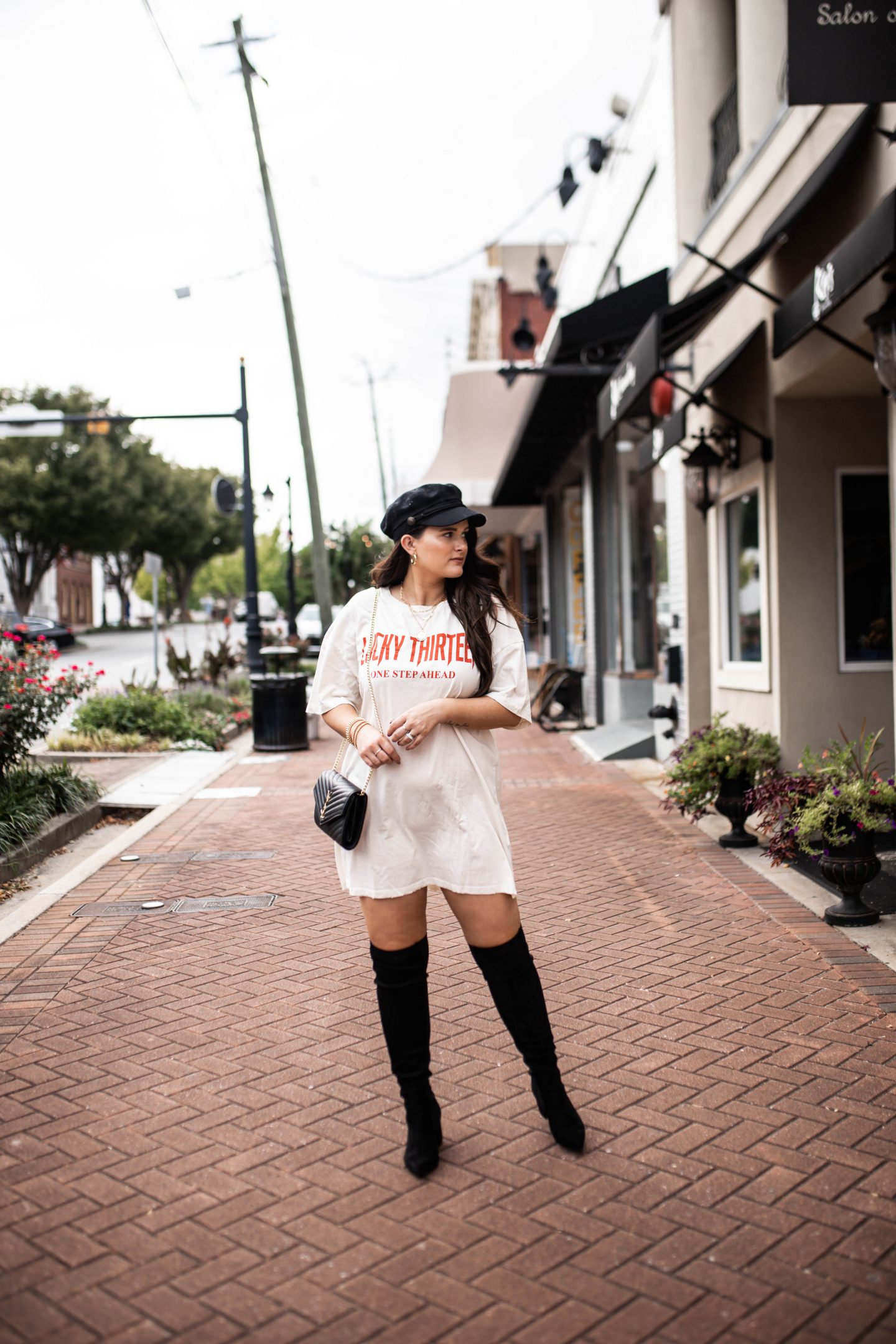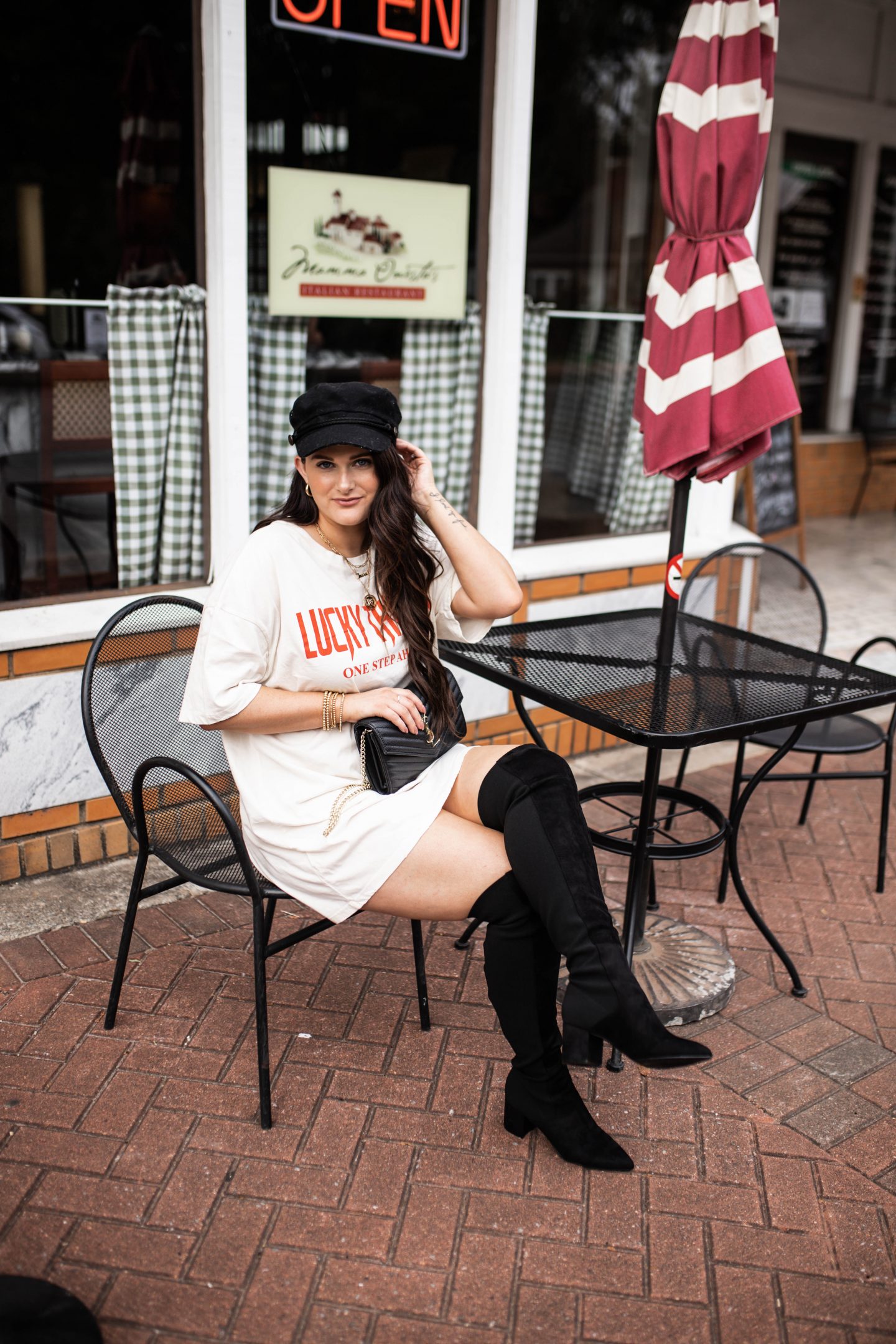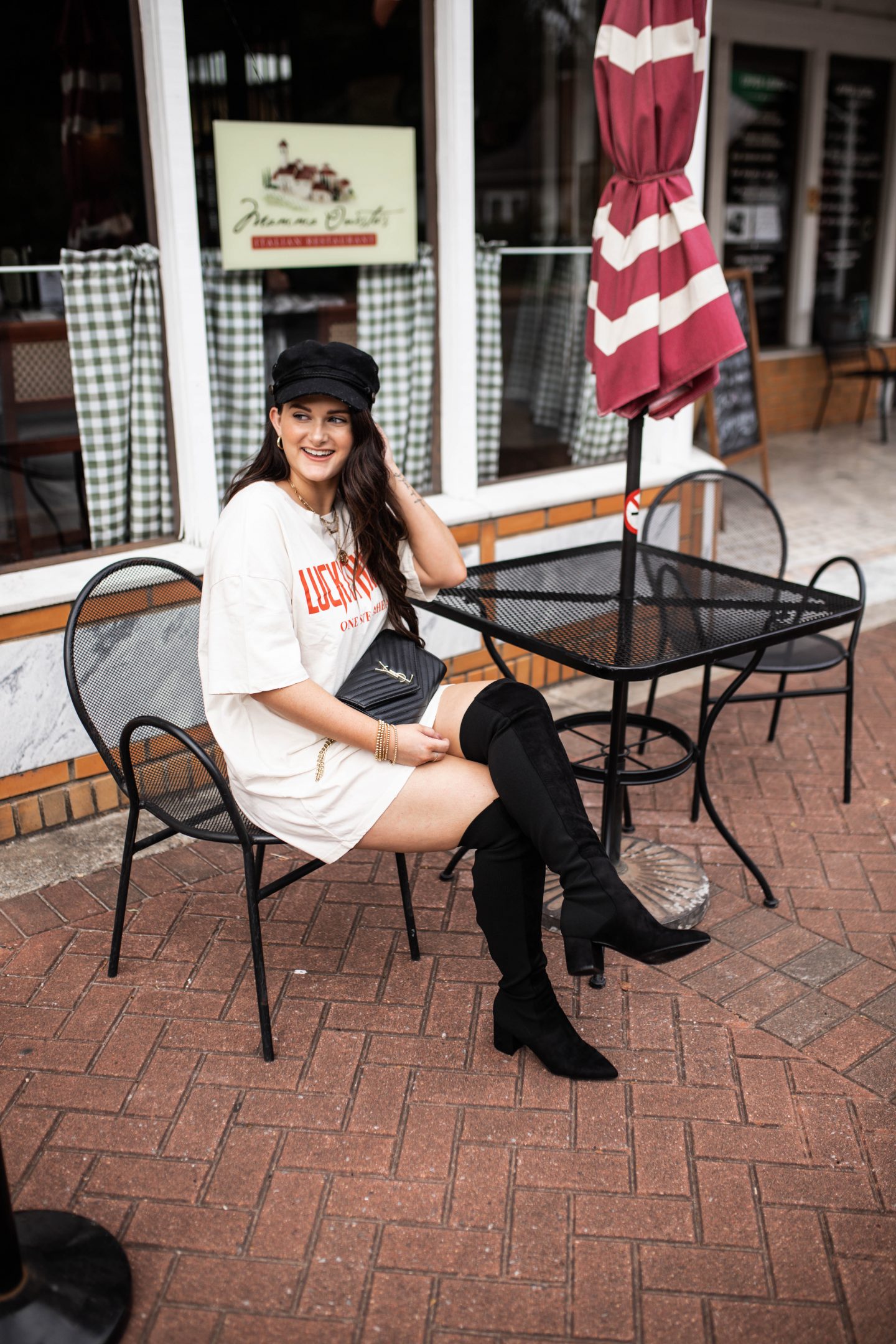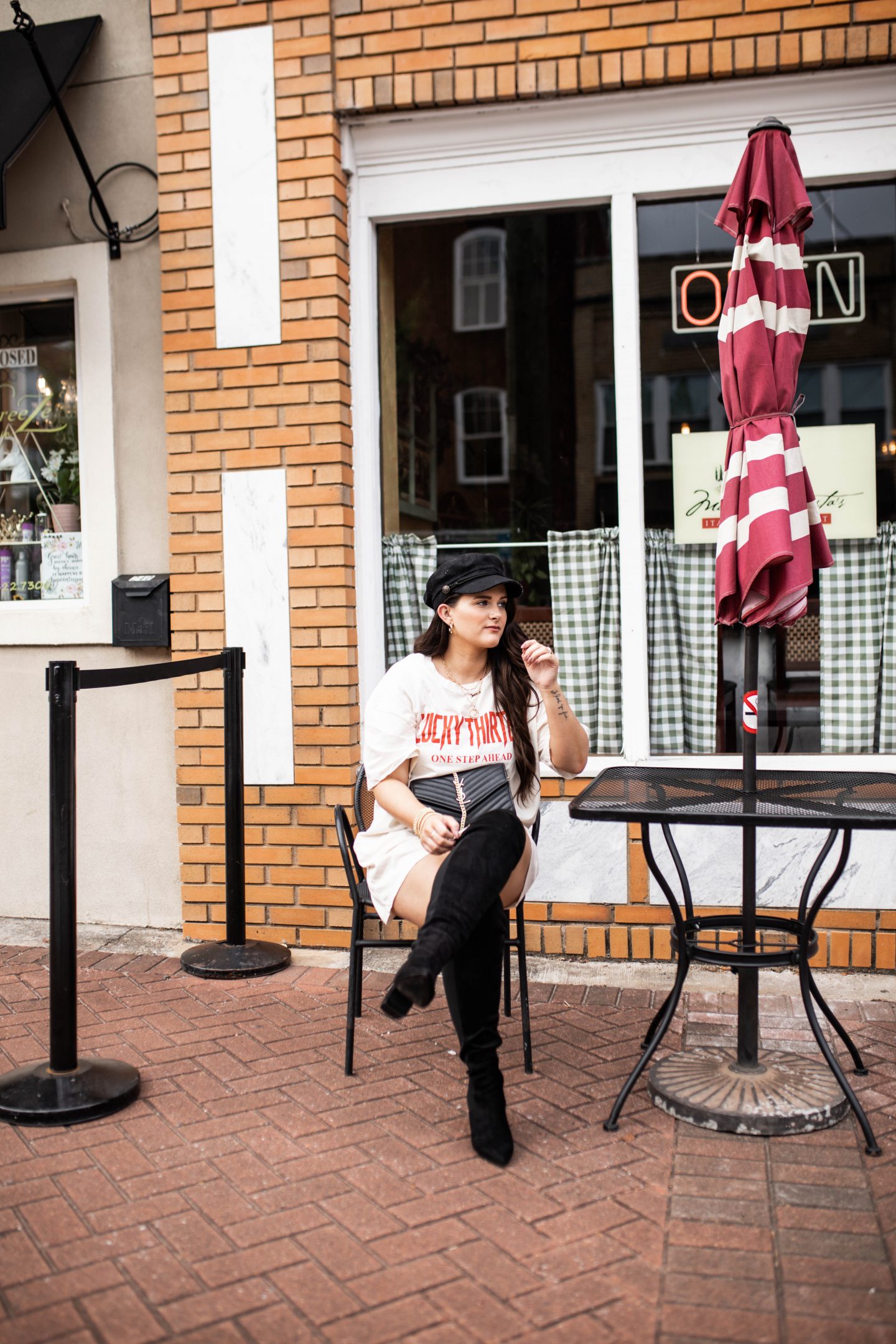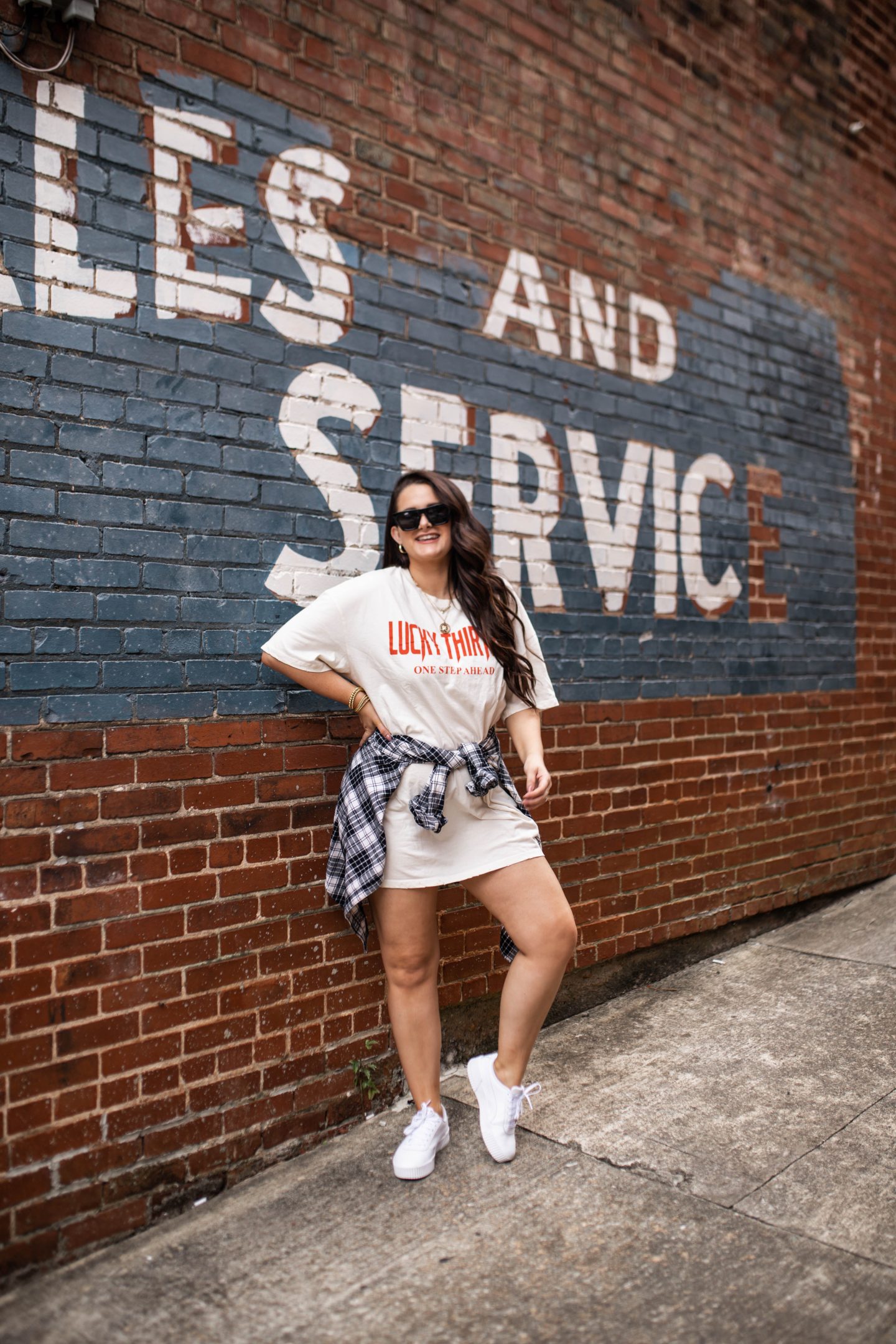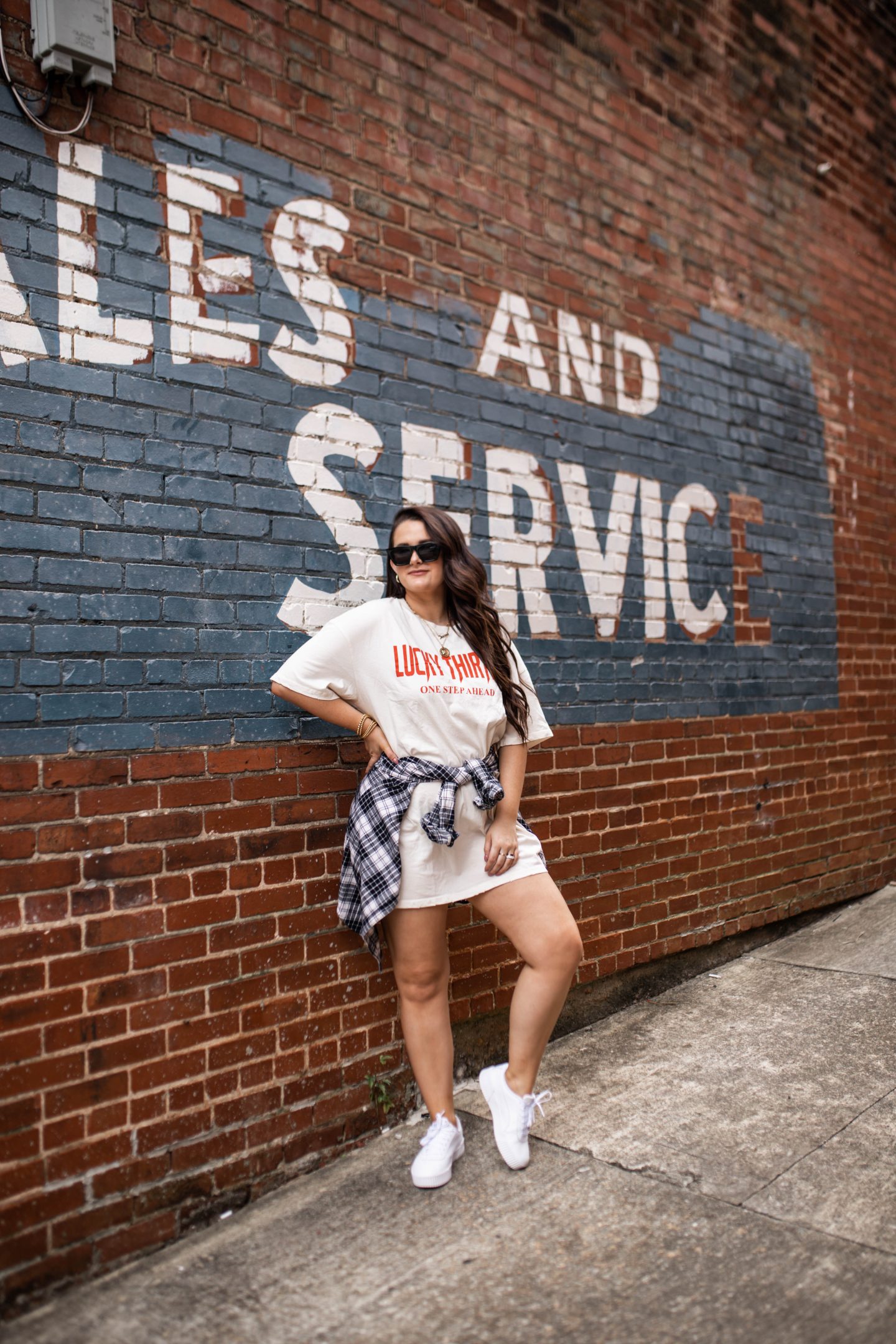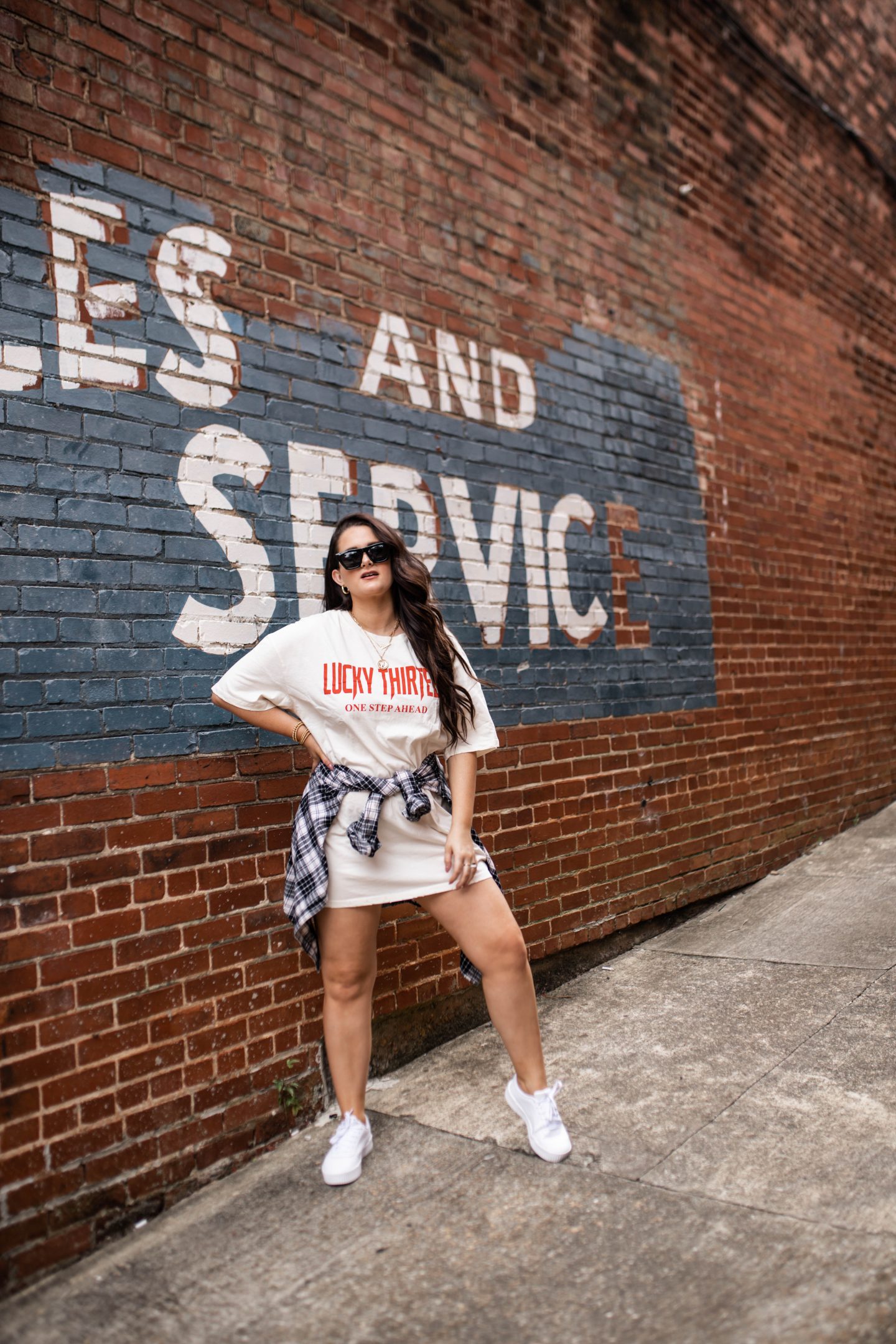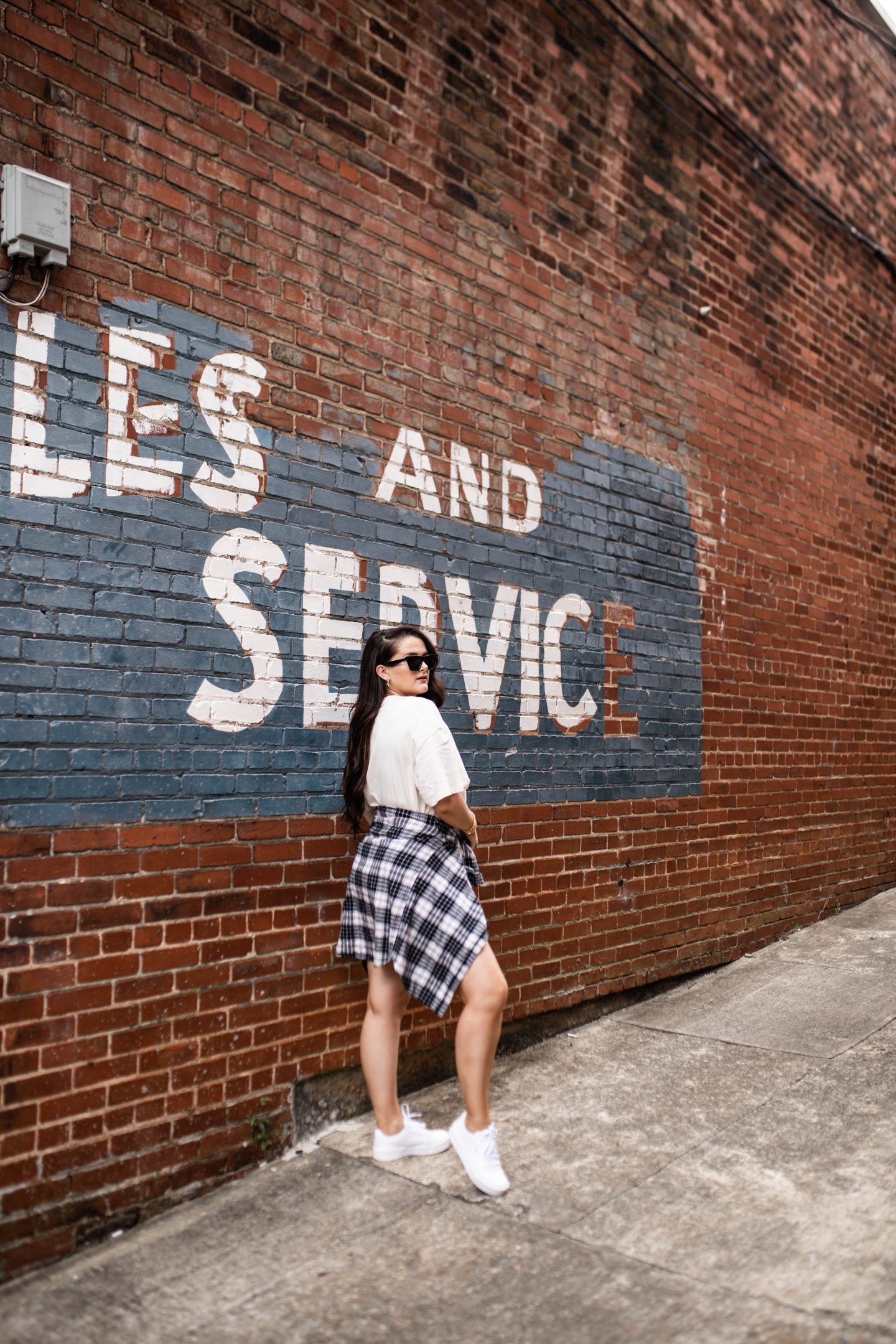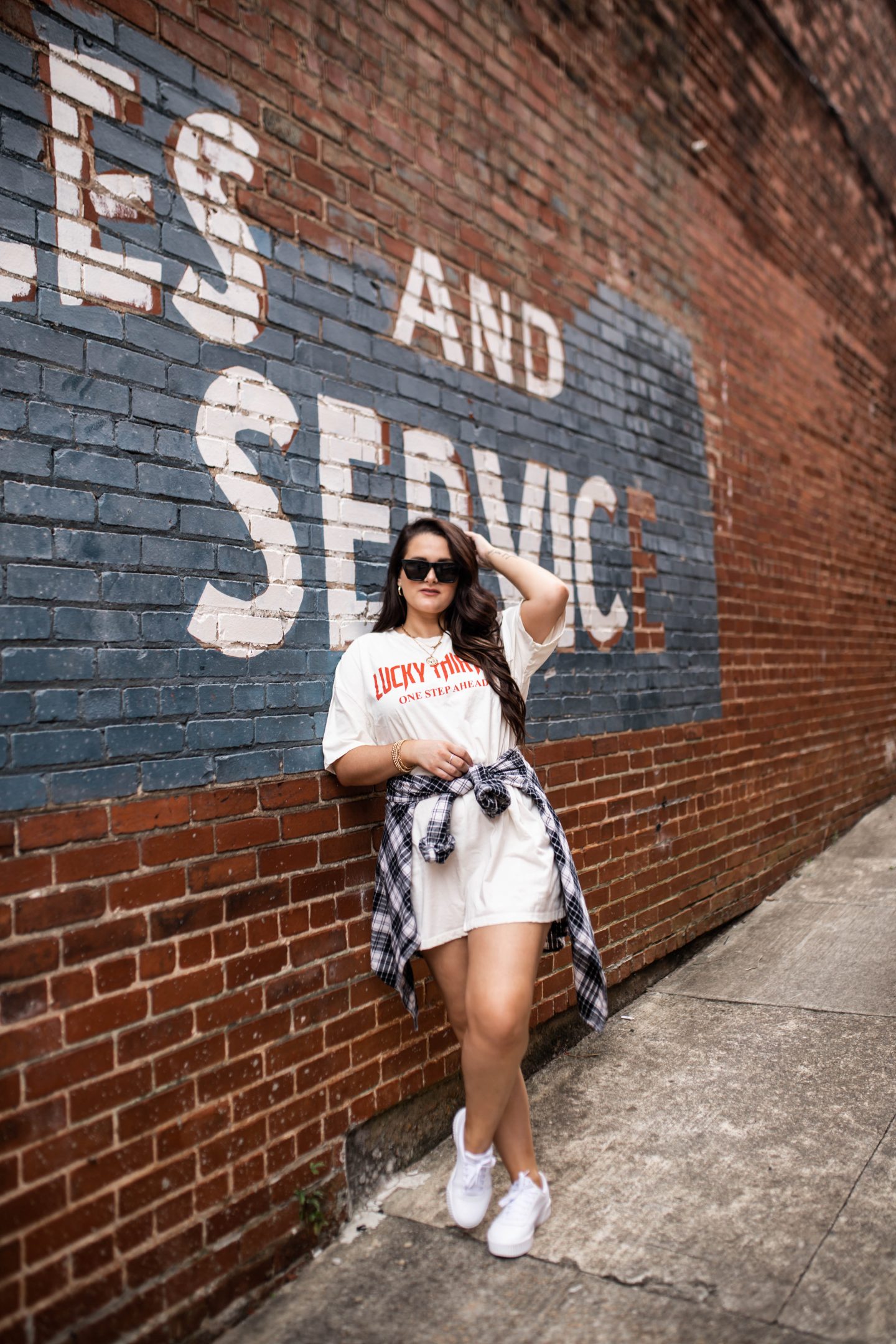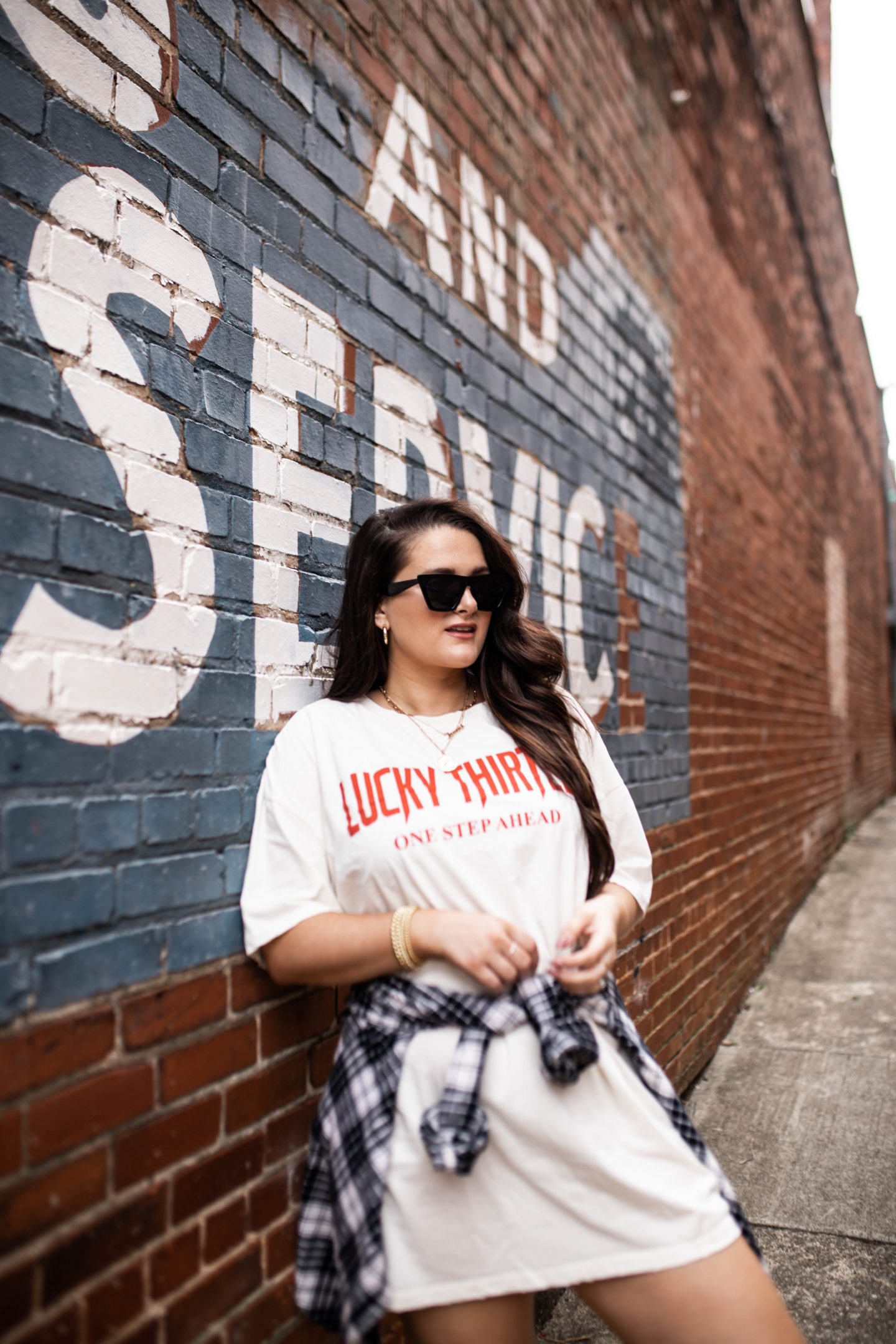 SHOP THE POST


Why You Should Be Dressing Up T-Shirt Dresses
One word – versatility. If you're new around here, then you might not know that I'm all about versatility. The pieces you're buying should be able to be worn more than one way. Whether that's casually and dressed up, or with many different items.
Another reason why you should be dressing up your t-shirt dresses is because it maximizes your wardrobe. This goes hand-in-hand with versatility, but I don't think people know that maximizing your wardrobe can be so helpful when trying to cut down your getting ready time.
How To Dress Up Your T-Shirt Dresses
I know this is probably self-explanatory, but your shoes and accessories will take your t-shirt dress from casual, to ready for a night out. My favorite way to dress up a t-shirt dress is to pair it with a pair of boots, a nice clutch, a hat and a jacket.
While I styled mine with over-the-knee boots, I love pairing it with combat boots, regular tall boots, and more! I also went for a newsboy cap and a black crossbody to tie in all of the accessories. When it gets chilly at night, I'll throw on a leather jacket and the look is finished!