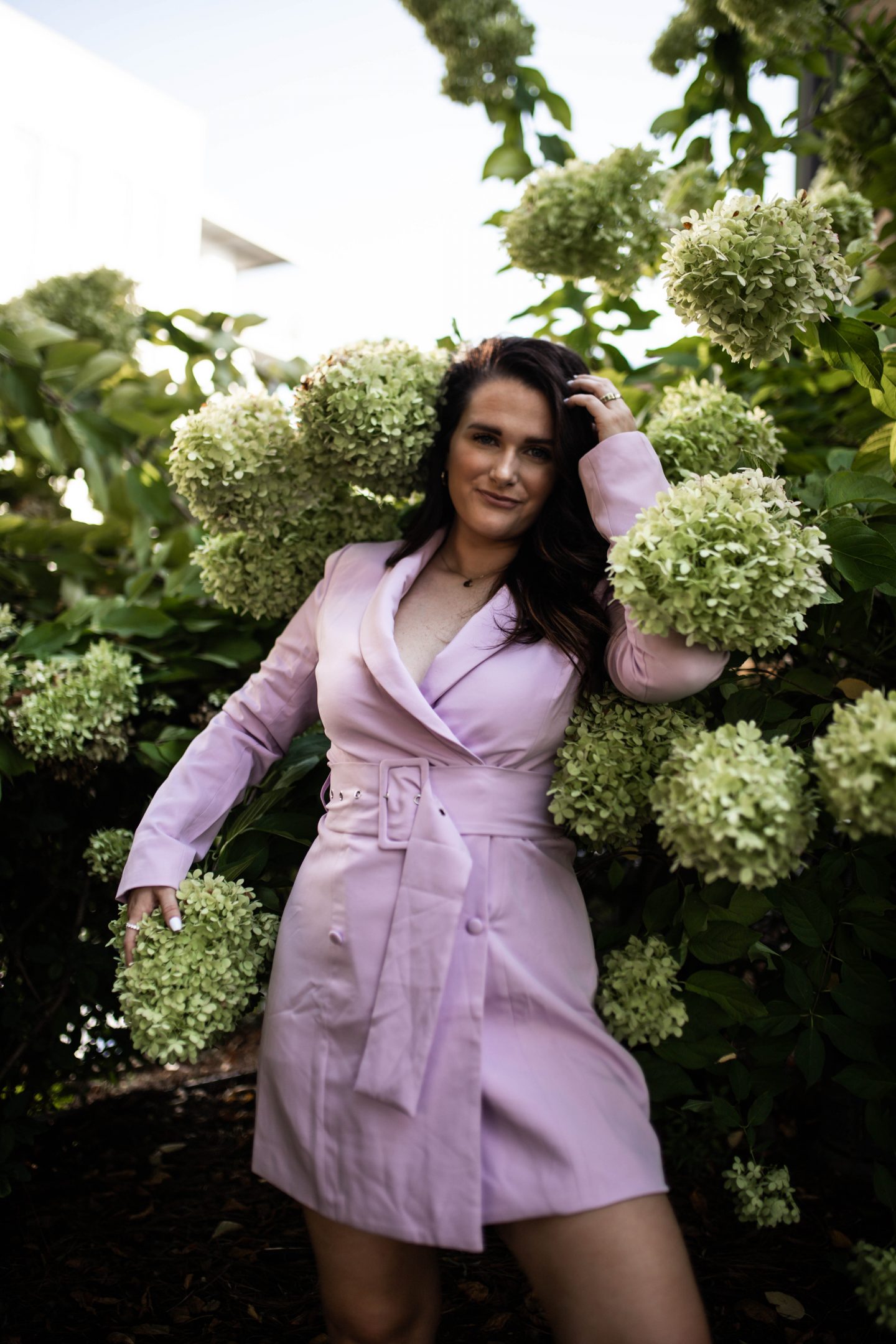 The one piece in my closet that I didn't know that I needed until I had it… a blazer dress! How have I lived this long without one of these babies?! Wow, a blazer dress is truly a game changer! The one that I'm wearing in this post is almost sold out, but don't worry, I've linked several other great options below!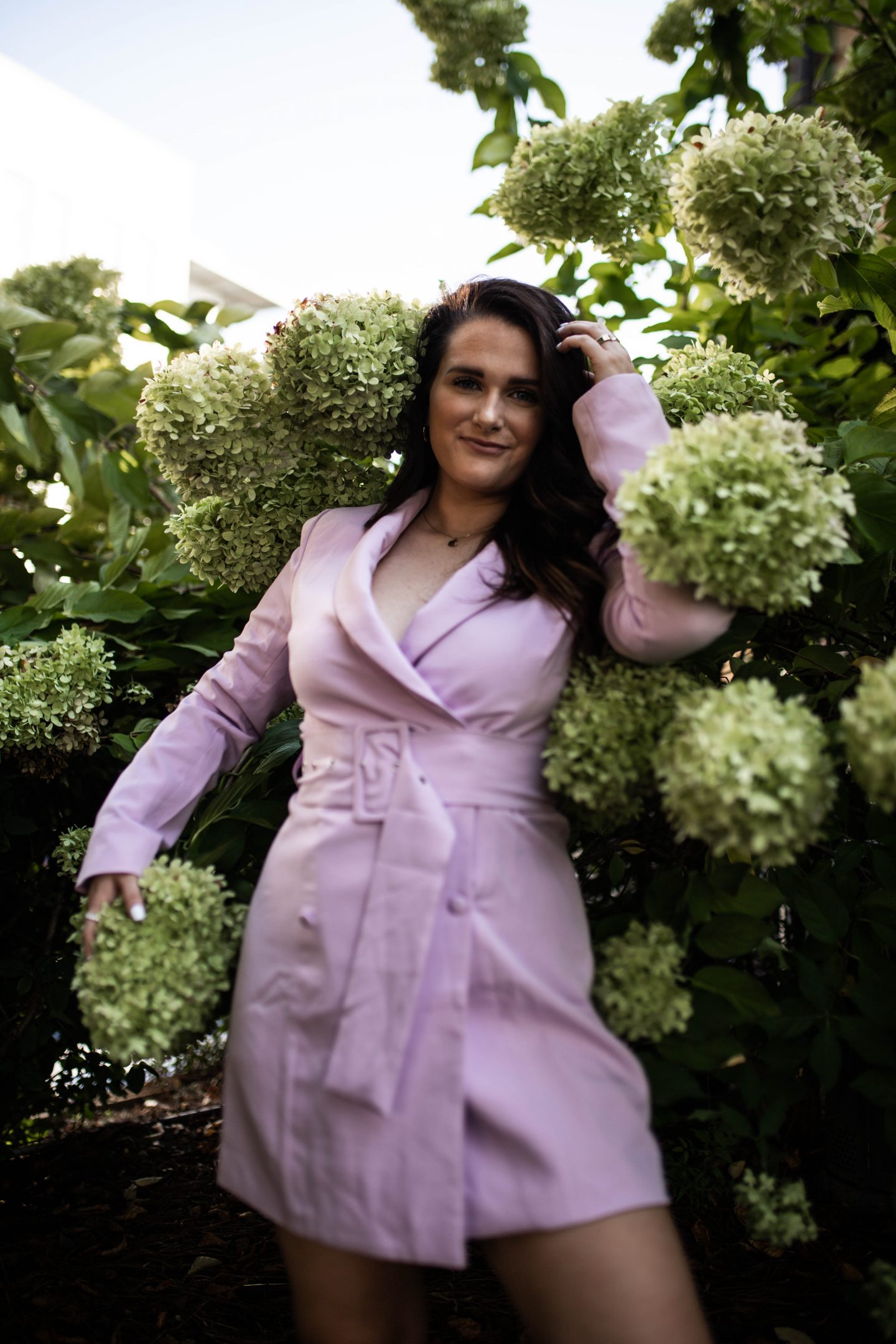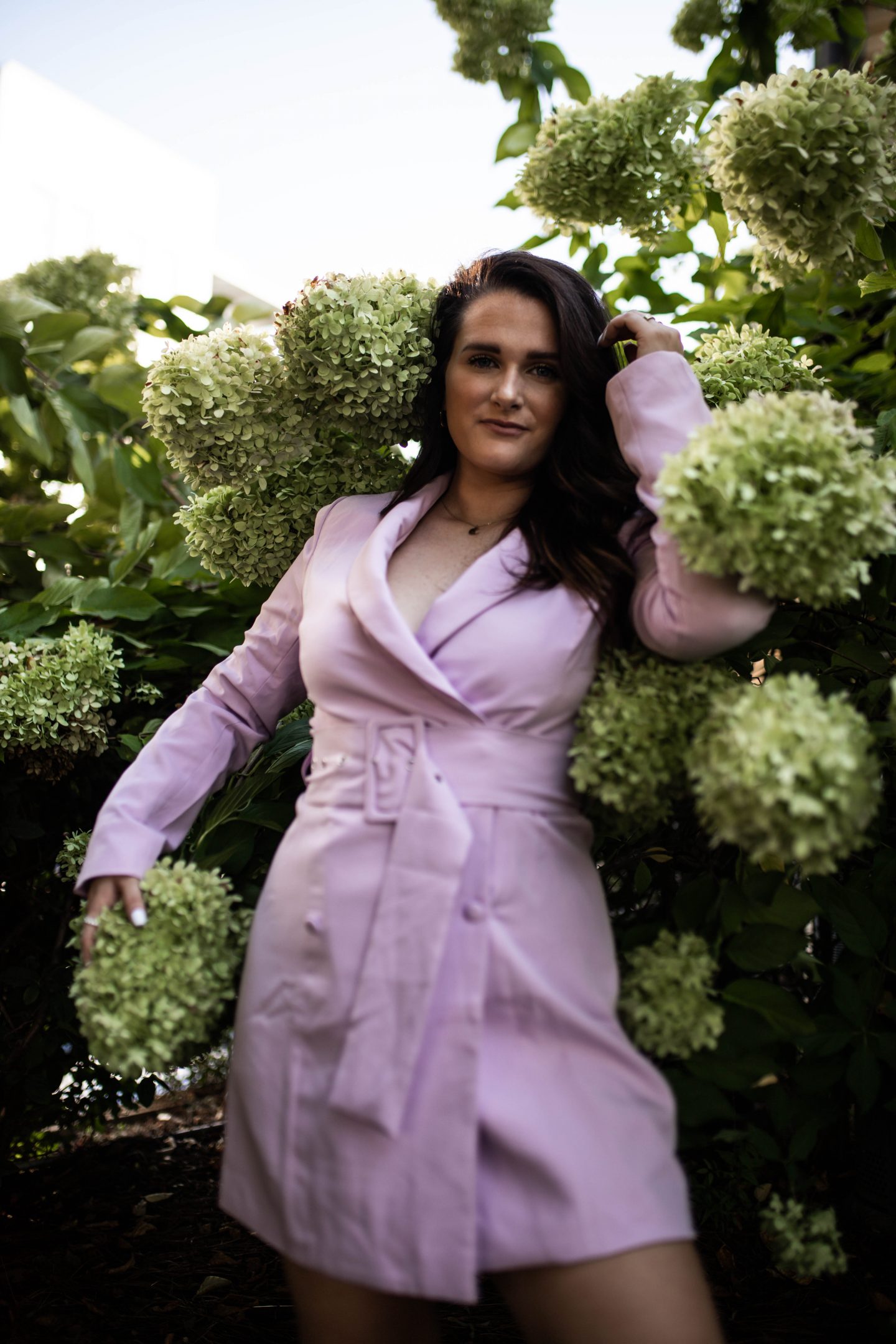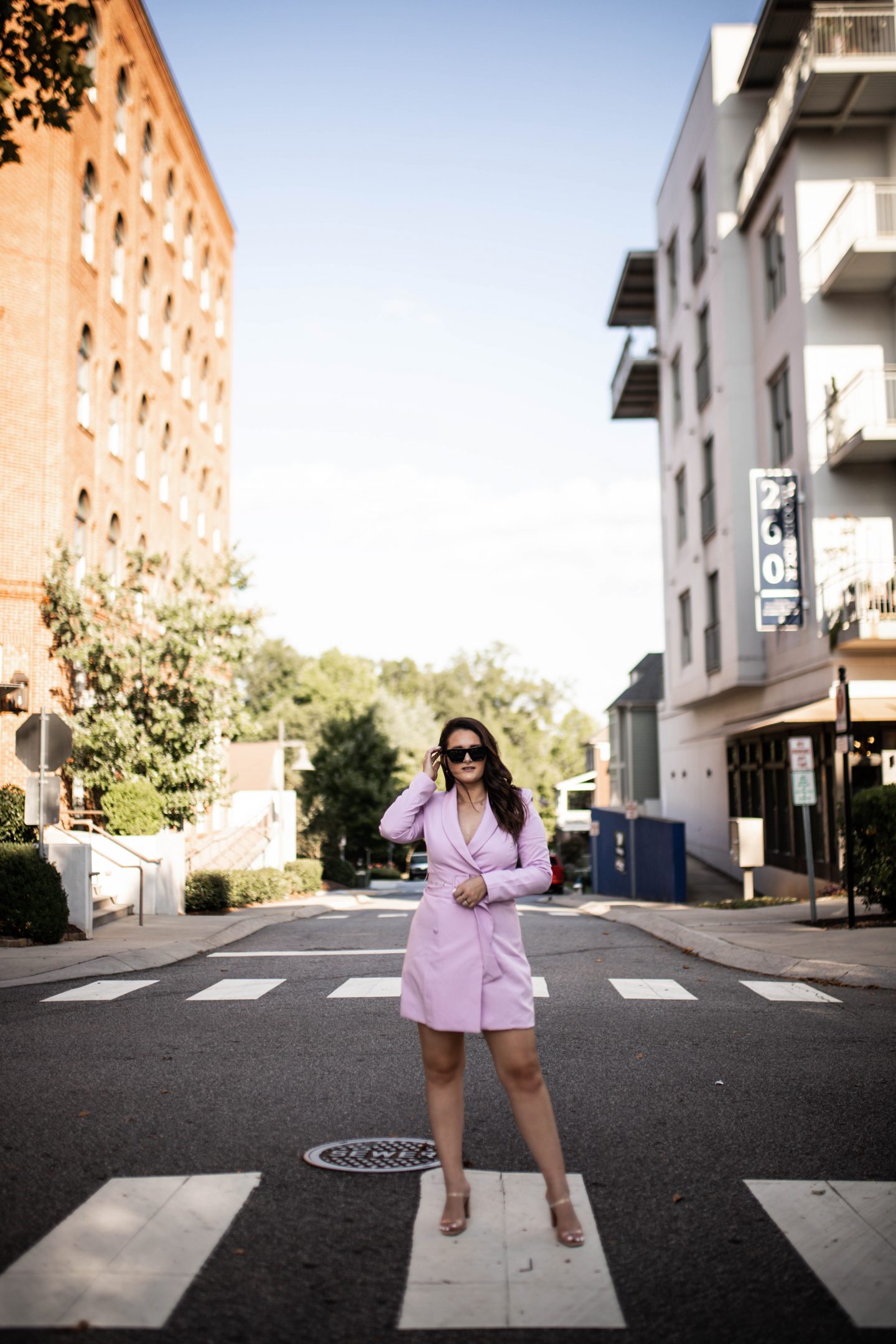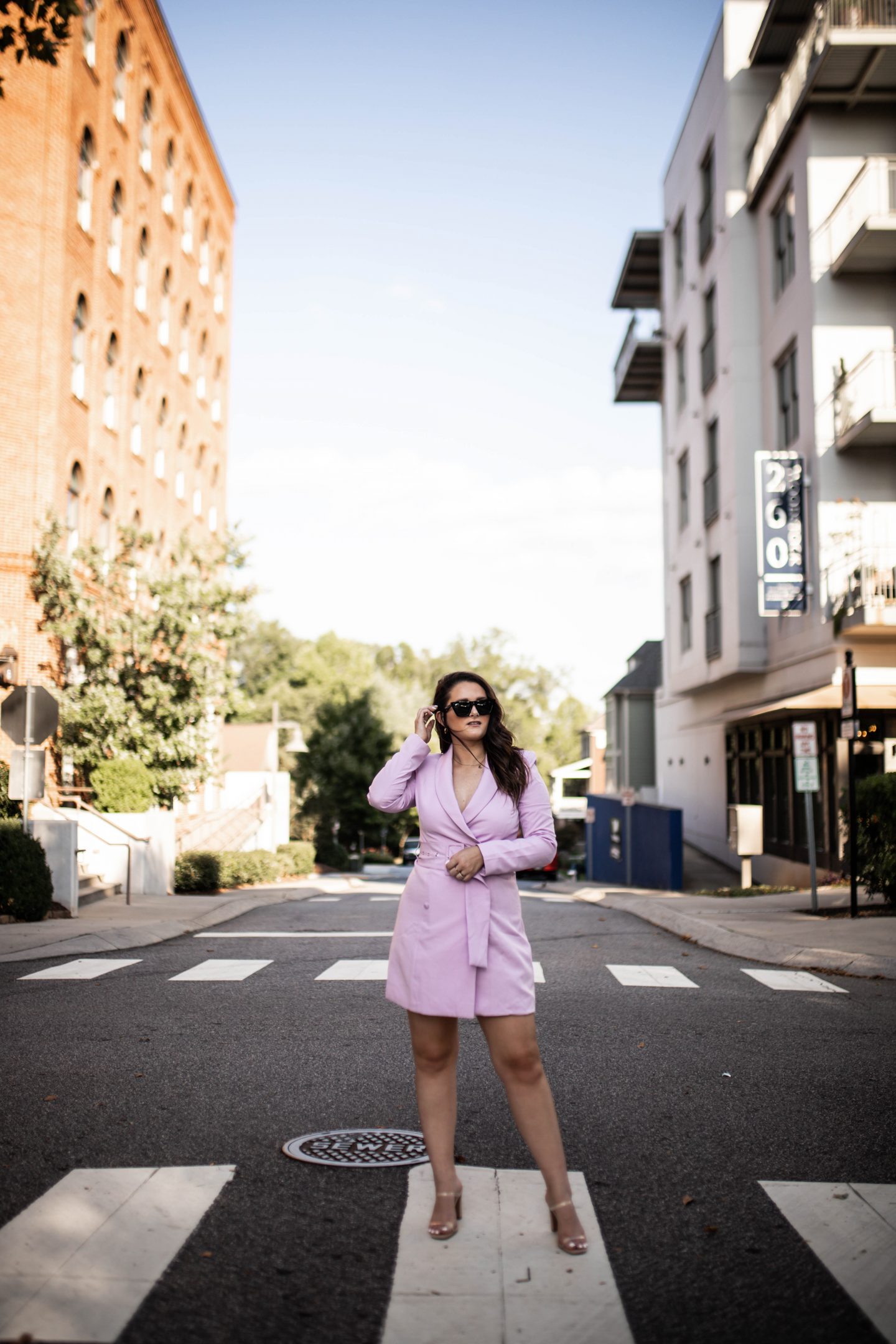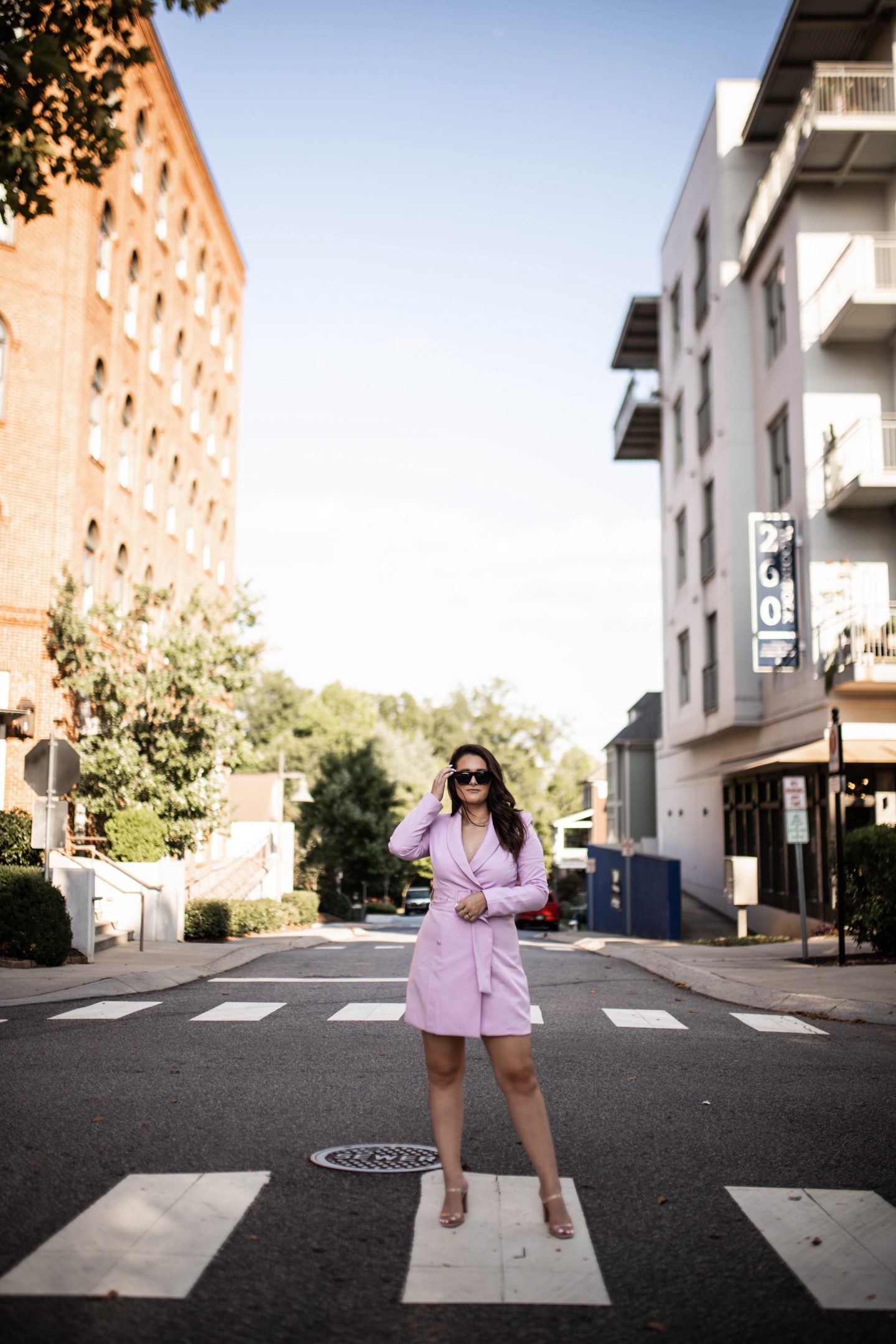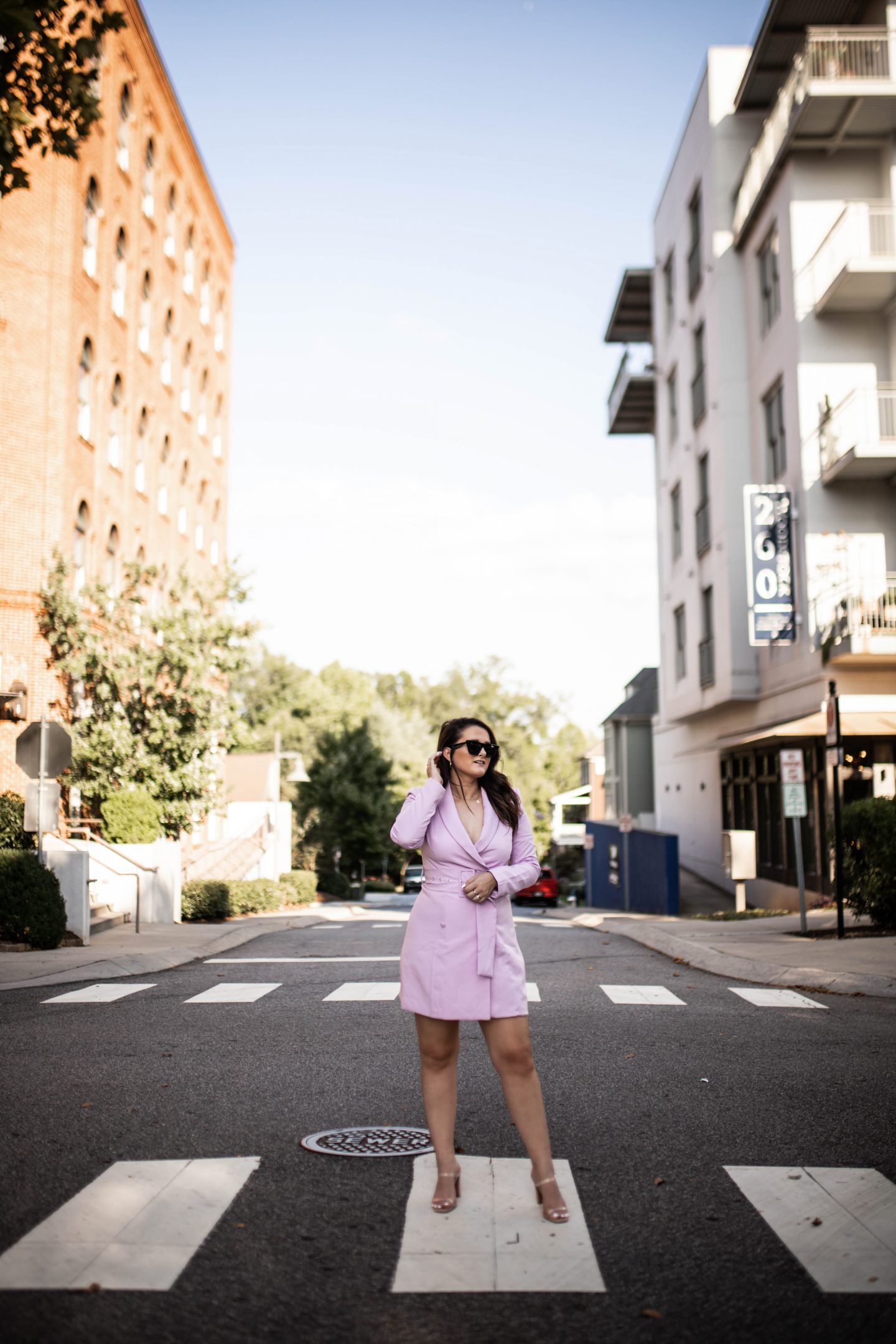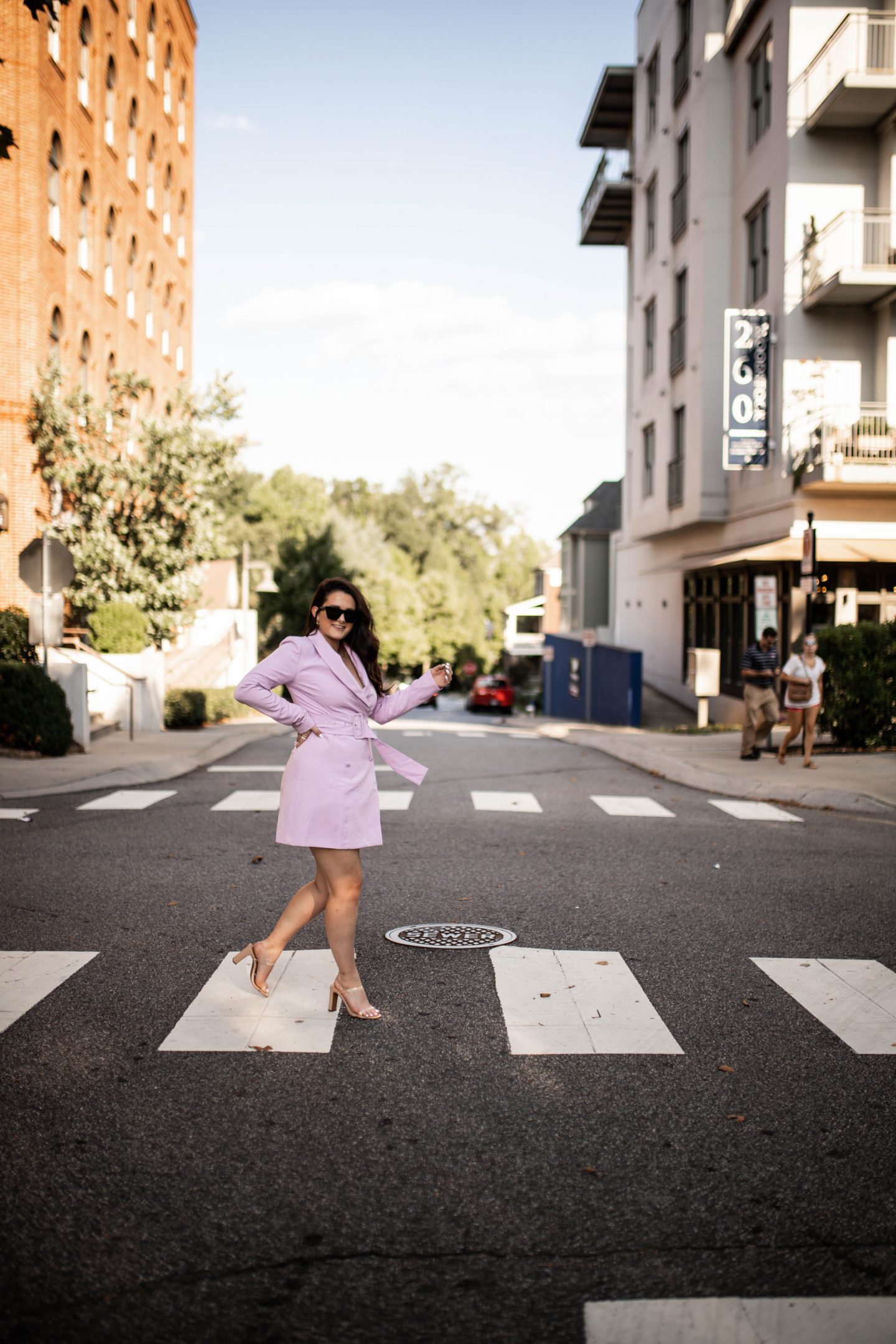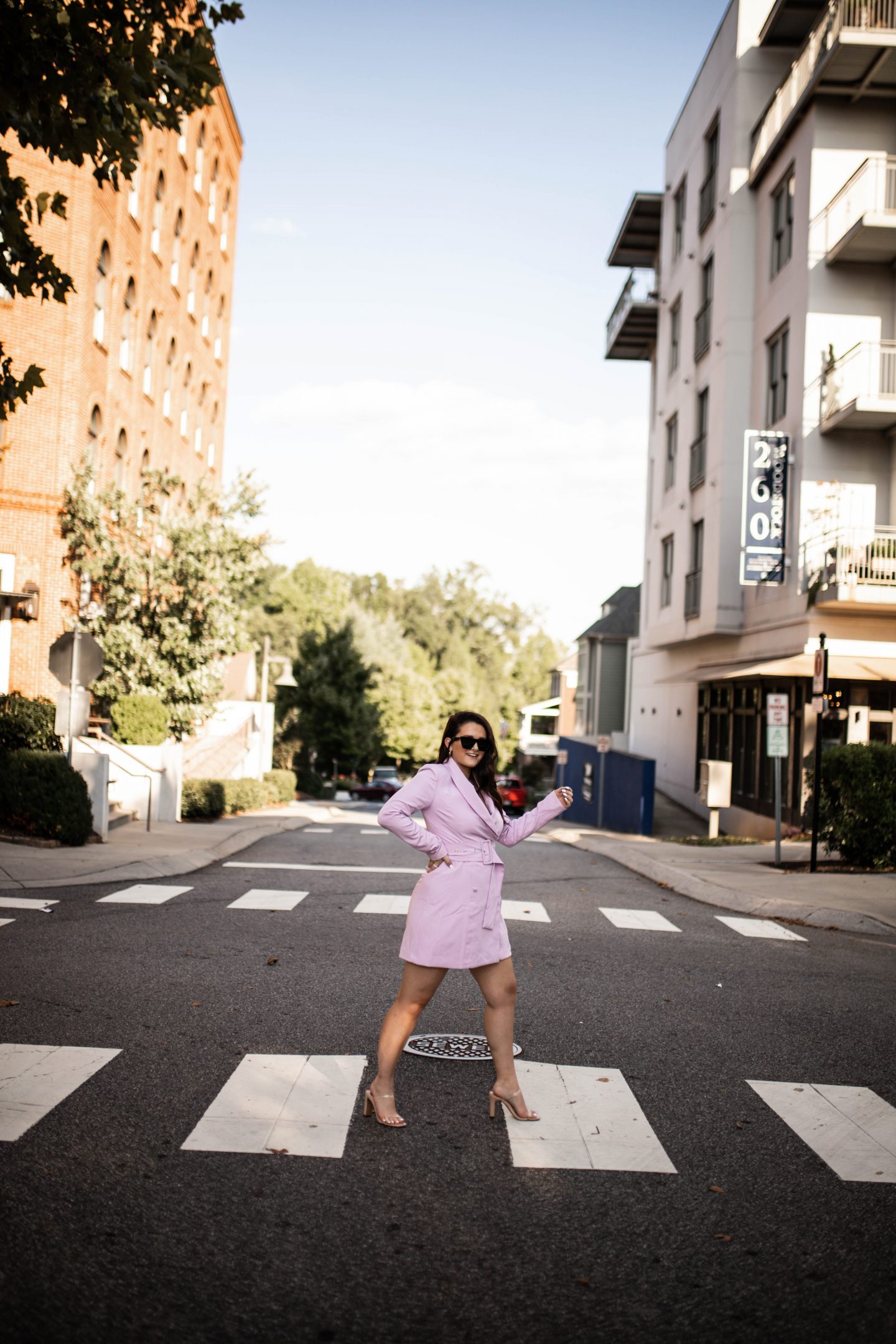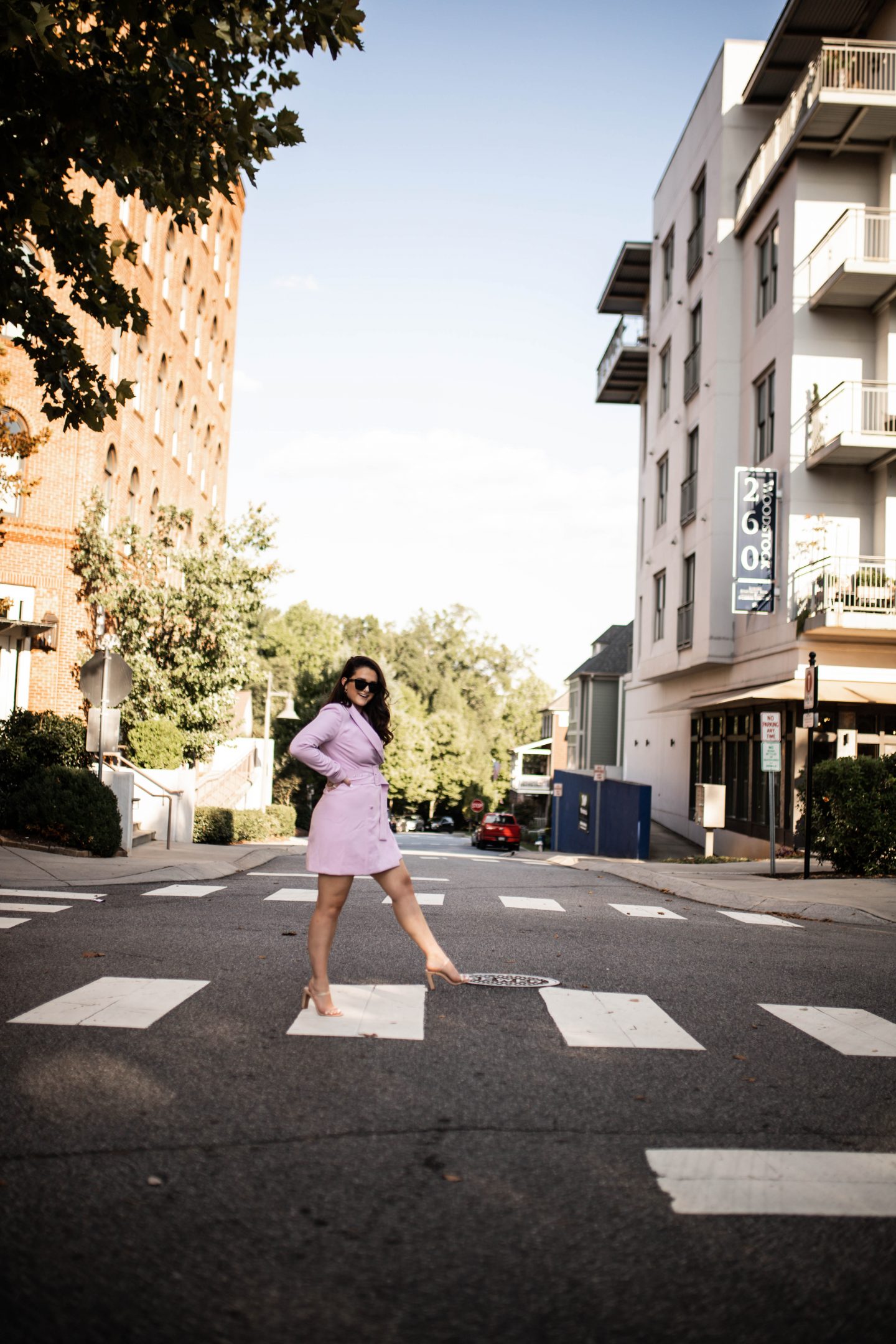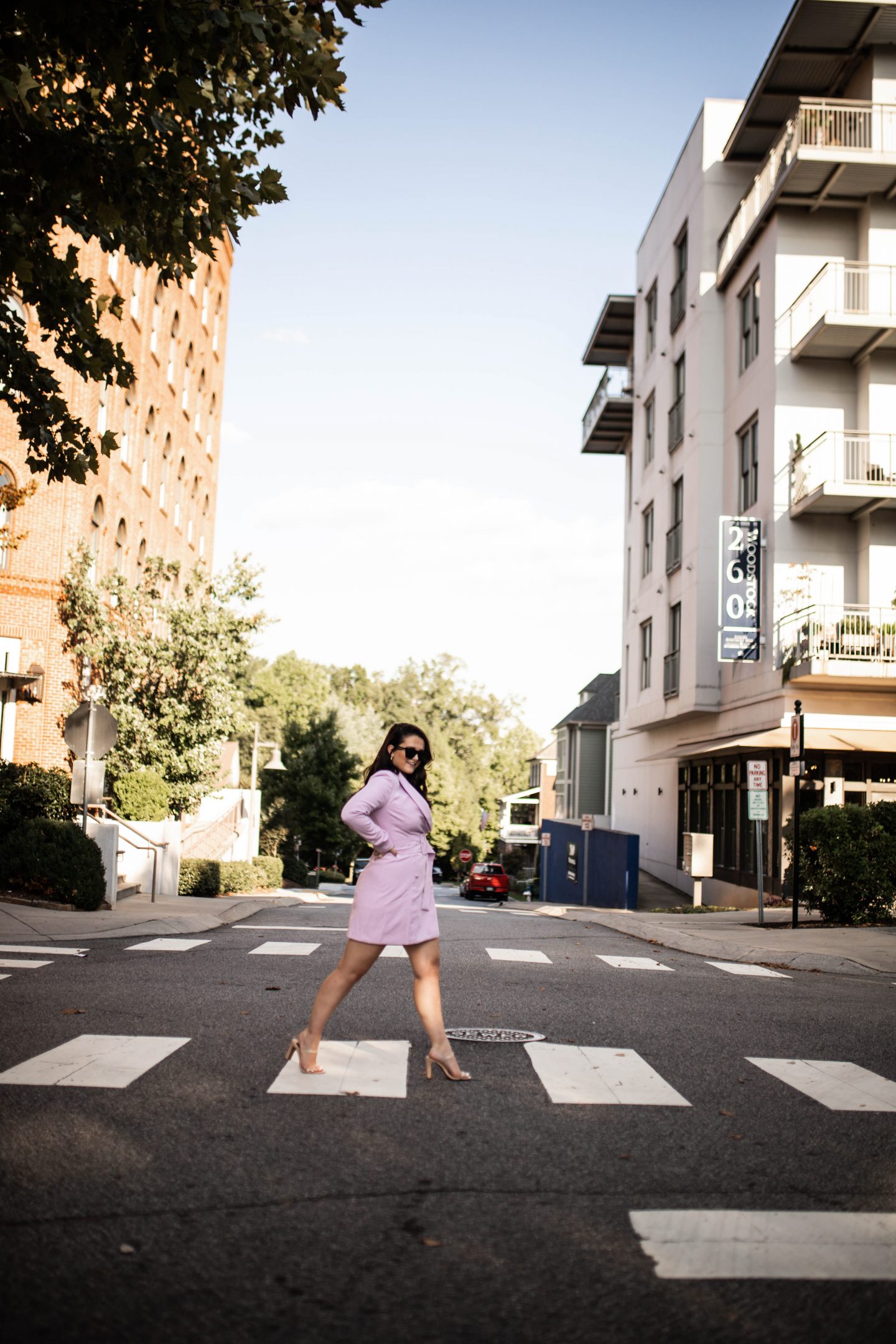 SHOP THE POST


The Standout Dress
I was shopping on Forever 21 one day and came across this beautiful purple blazer dress, and honestly I've never added something to my cart so fast. Not only is the style so chic, I just feel like this color is going to have a moment this fall and winter.
Whether you're able to get this blazer dress or not, you need something of this color in your wardrobe for the upcoming seasons. Trust me.
Now onto the real stunner – the blazer dress. Like I mentioned above, this one is sold out in all sizes except for the 8 (what I'm wearing). But linked above are several other trendy options. Here are two more options as well!
How I Style My Blazer Dress
Here I styled the blazer dress with a basic heel, some statement sunglasses and simple jewelry. Want to go a bit more casual? Pair it with some sneakers!
I love this style because it's such an easy way to make yourself look so chic, so professional and so put together with one simple piece. This is such a great item to have on hand. Because on the days when you're feeling lazy, running late or just don't feel like putting an outfit together, the blazer dress always comes in handy.
Because I've absolutely fallen in love with this style, I'll definitely be purchasing another one. I'm thinking the tweed option? Let me know which one you want and how you want to style it in the comments below!