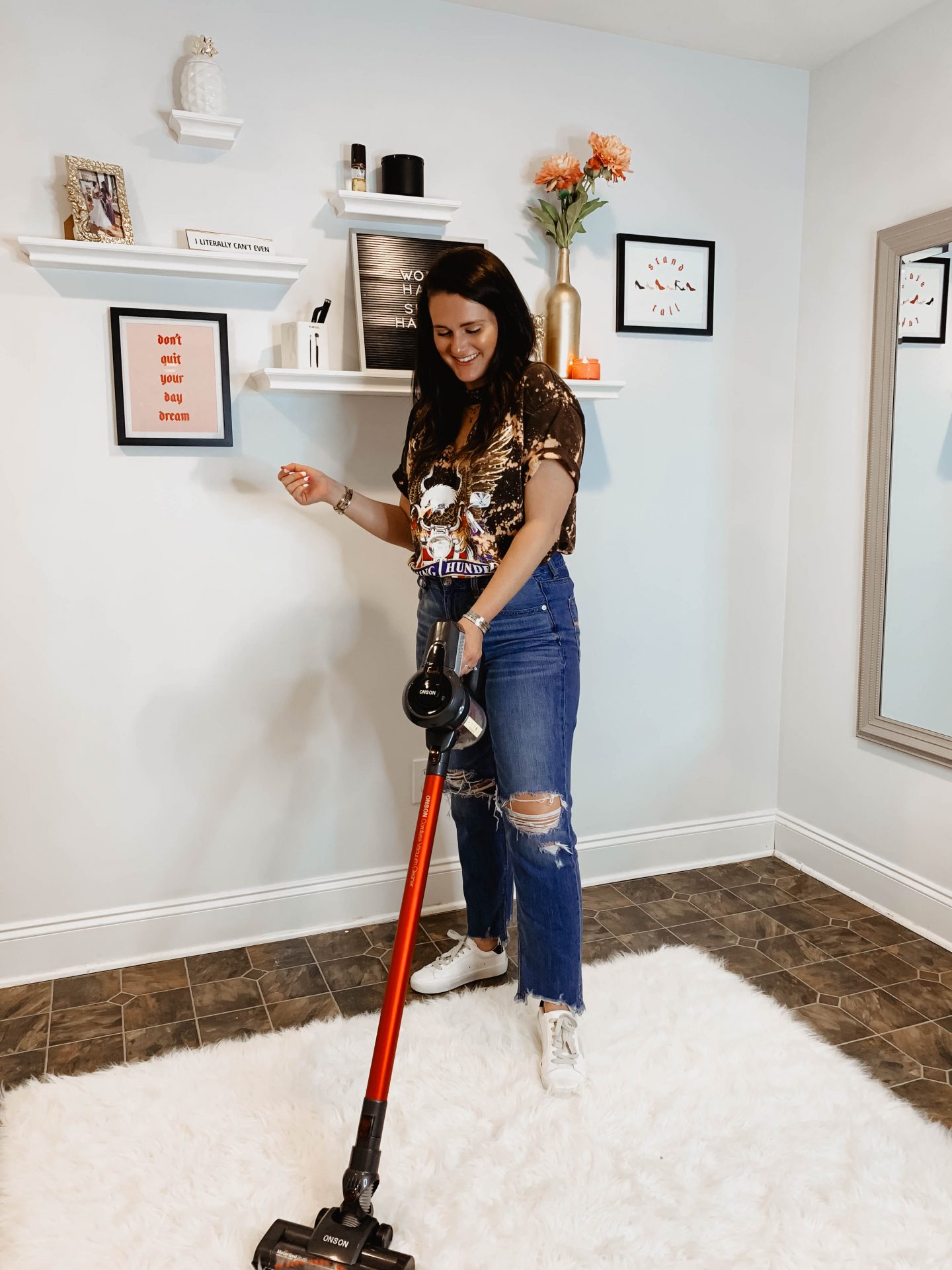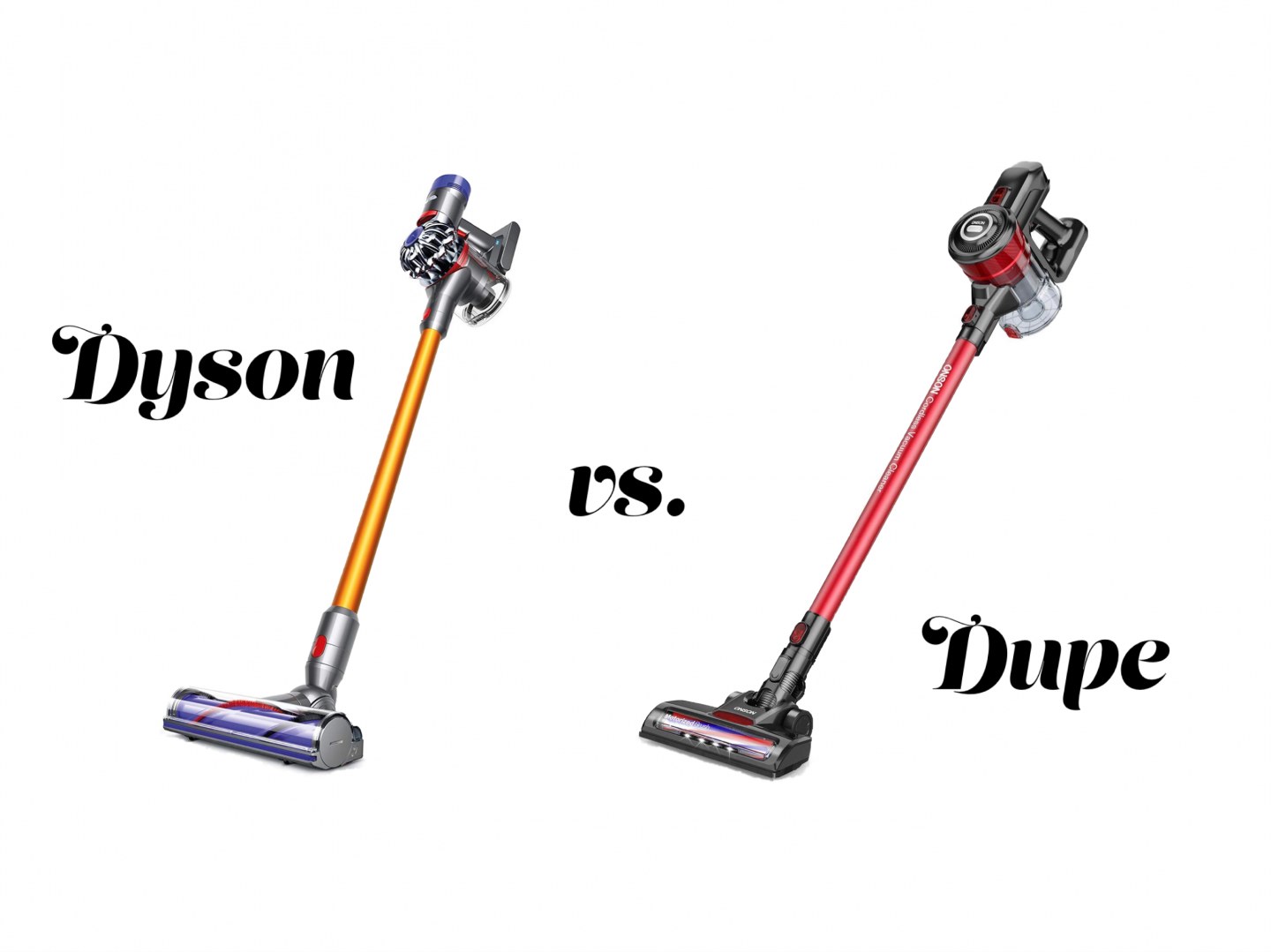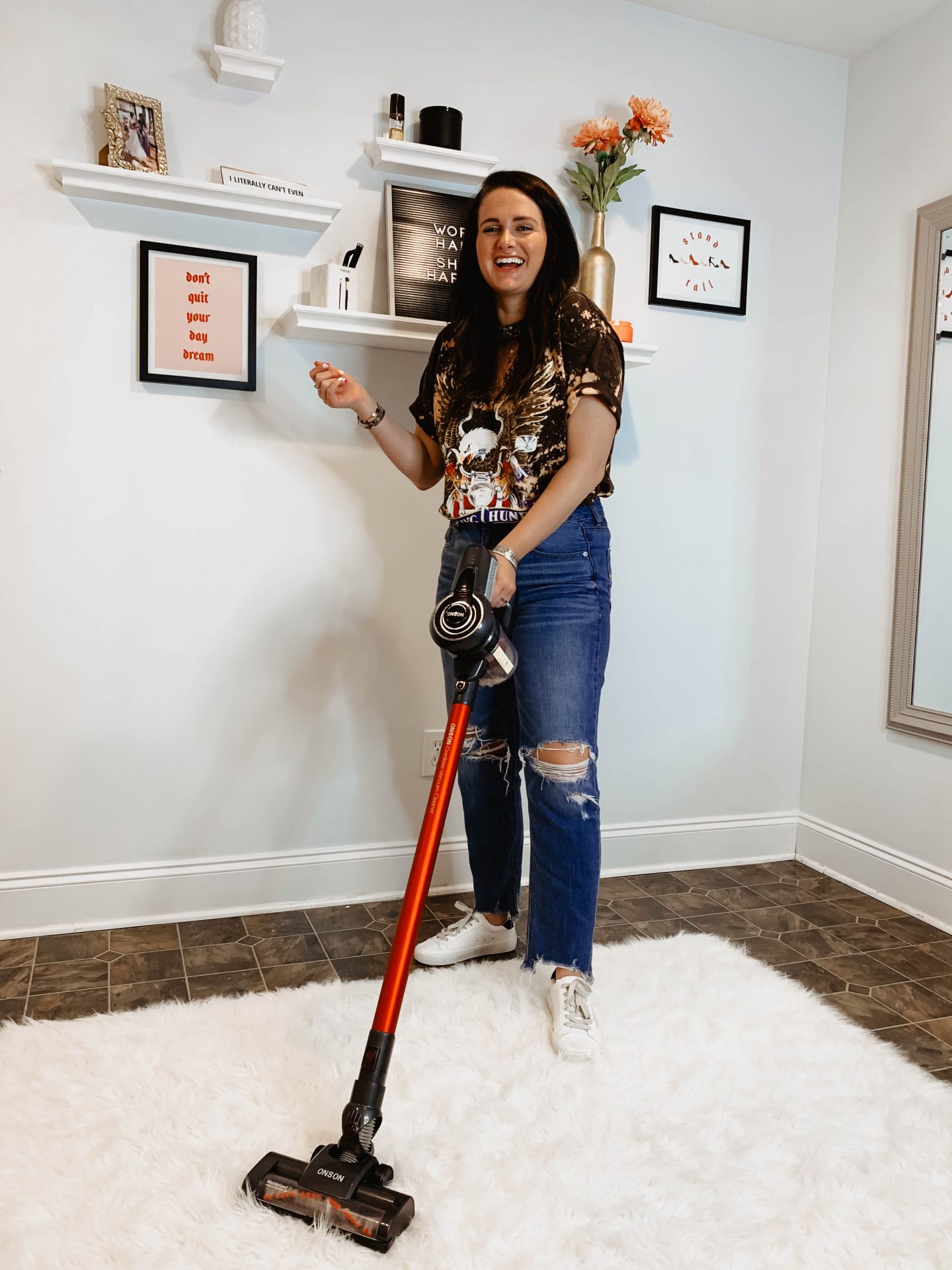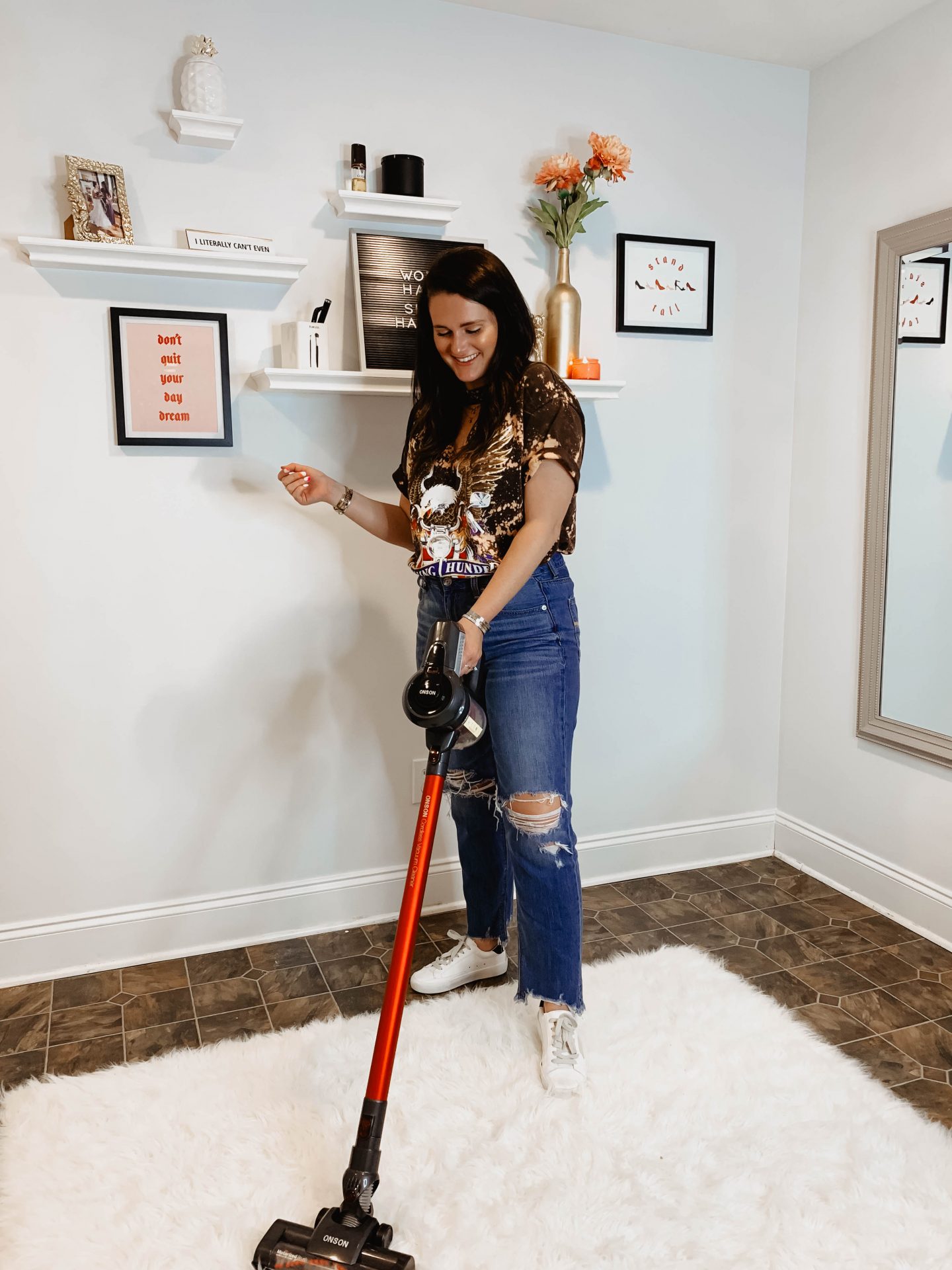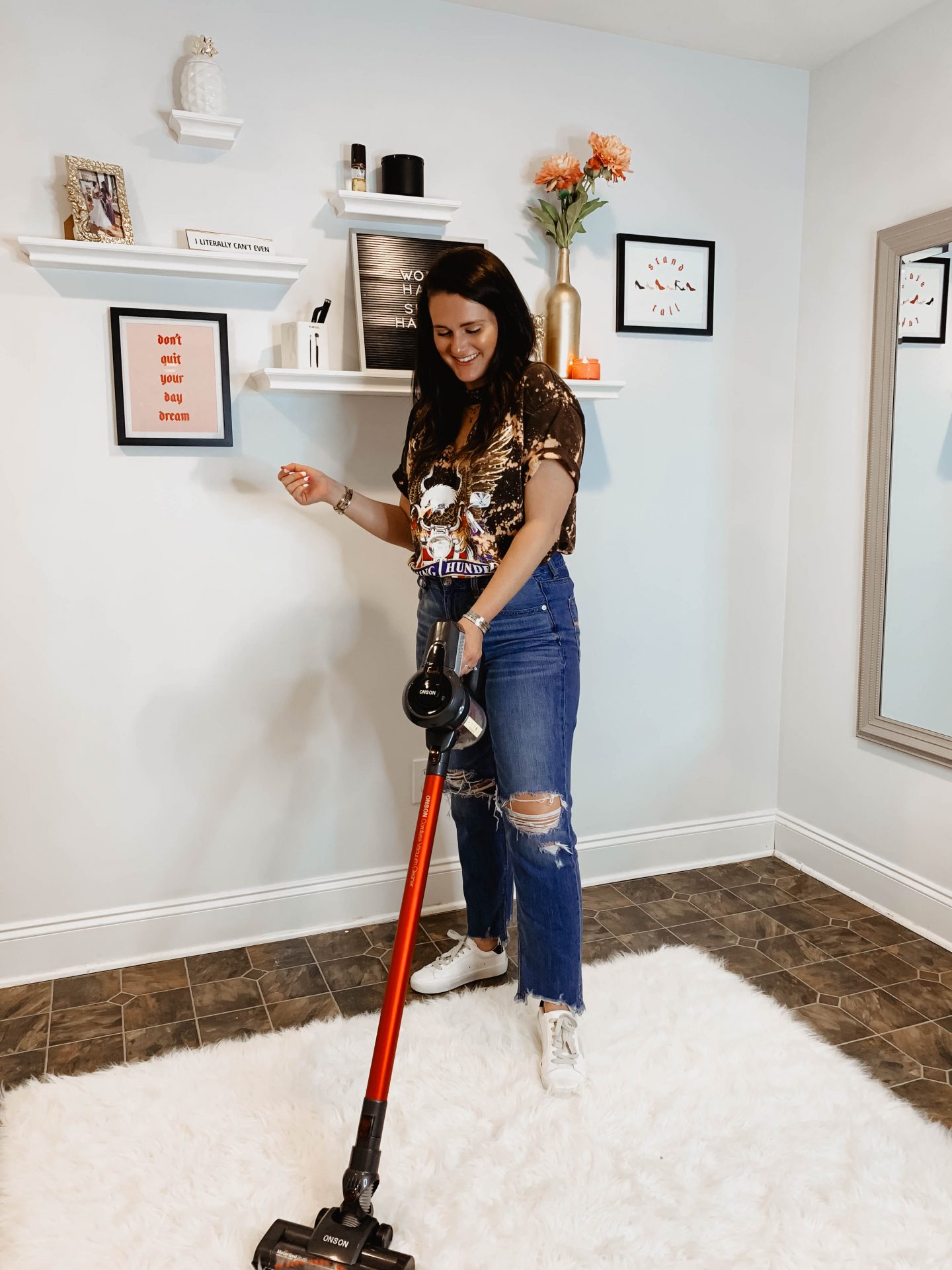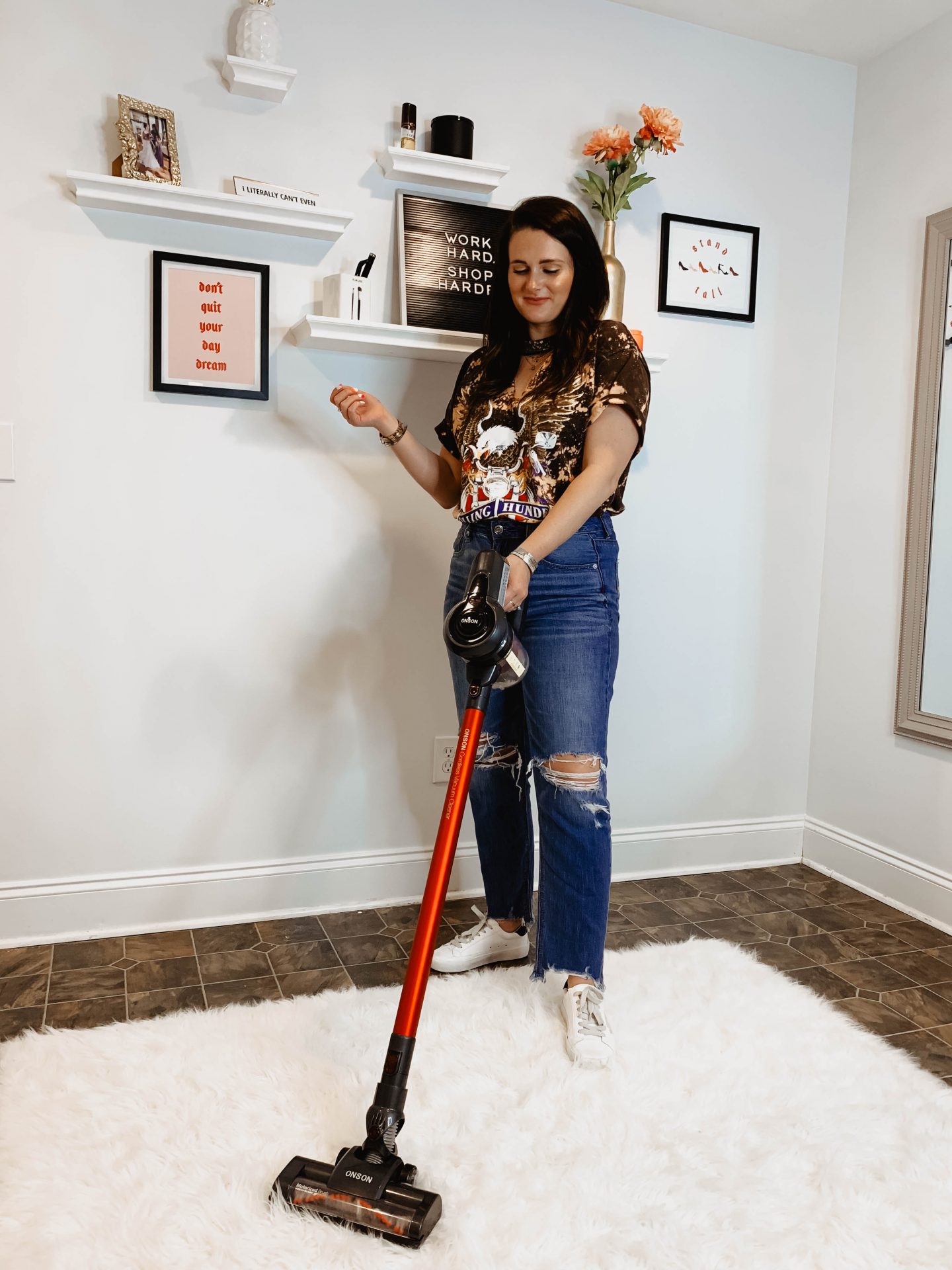 For my birthday two months ago my mom got me this amazing cordless vacuum! Quite frankly, she was so tired of me stealing hers that she caved and surprised me with my own! The best part? It's a dupe for the iconic cordless Dyson vacuum that everyone loves but hates to spend the money on!
Since I've used both the OG Dyson cordless stick vacuum and this dupe, I feel like I'm qualified to speak on the similarities and differences, pros and cons of the two! I bet you can't guess what I'm about to say either… Actually maybe you can by the title of this blog post!
It's been two months now since I received this gift from heaven (yes, it's that amazing), and I think it's safe to say that I actually love this vacuum more than my mom's real Dyson. Yes, you read that right. In my opinion, this vacuum is better than the high-end one! I know you probably think I'm crazy, but let me tell you why.
If you follow me on Instagram then you know I'm a crazy cat lady. This vacuum actually picks up my cat hair from my carpet. Like legitimately picks it up! I've always felt like I've struggled with finding a vacuum that truly picks up the majority of the hair off the carpet, but this one does the trick.
Not only does this sucker really do the job (haha, I'm so punny lol), it's incredibly lightweight. In comparison to my mom's Dyson, I find this one to be lighter and easier to maneuver. This vacuum's flexible multi-directional rotation is easy to move around tight spaces and slide under the low-to-the-ground furniture in your space.
I also love the fact that you don't have the hold down the button as you vacuum. With my mom's Dyson, you have to hold down the power button the whole time which actually becomes incredibly uncomfortable and leaves my finger feeling like it's stuck in place. The dupe is awesome because you just click on the button and go. Oh, and it has several different settings! Winning!
A few other notable pros about the dupe ONSON vacuum are that it's significantly quieter than my mom's Dyson. The first time I turned it on I was so impressed by the difference in the noise levels. My cats are incredibly skittish and used to run and hide whenever I vacuumed with the Dyson. Now, Sampson really doesn't seem to mind and honestly kind of follows it around. It also has LED lights in the brushhead making it easier to see when vacuuming small, poorly light areas. The ONSON vacuum also comes with a few different attachments, two types of brushes, an extra filter and the wall charging port!
As far as cons go, the ONSON cordless vacuum's dust bucket is a little smaller so you find yourself dumping it more. But honestly, it's not that big of a deal and makes me more mindful of how long I go in-between dumping the bucket to insure I keep my vacuum in great condition!
All in all, I would go with the ONSON Cordless Stick Vacuum over the Dyson any day. Now that I've used both, I most definitely prefer the more affordable version!!