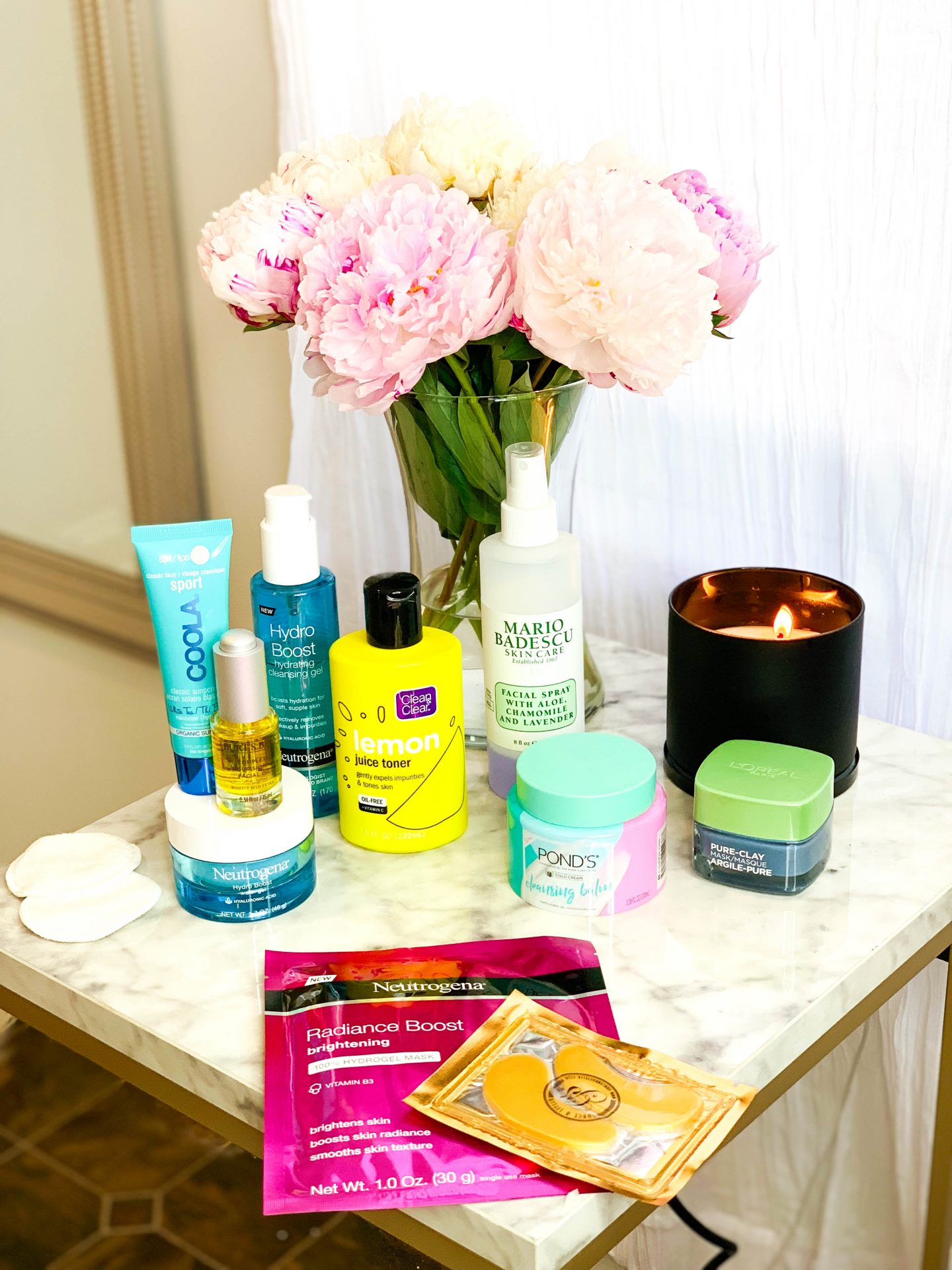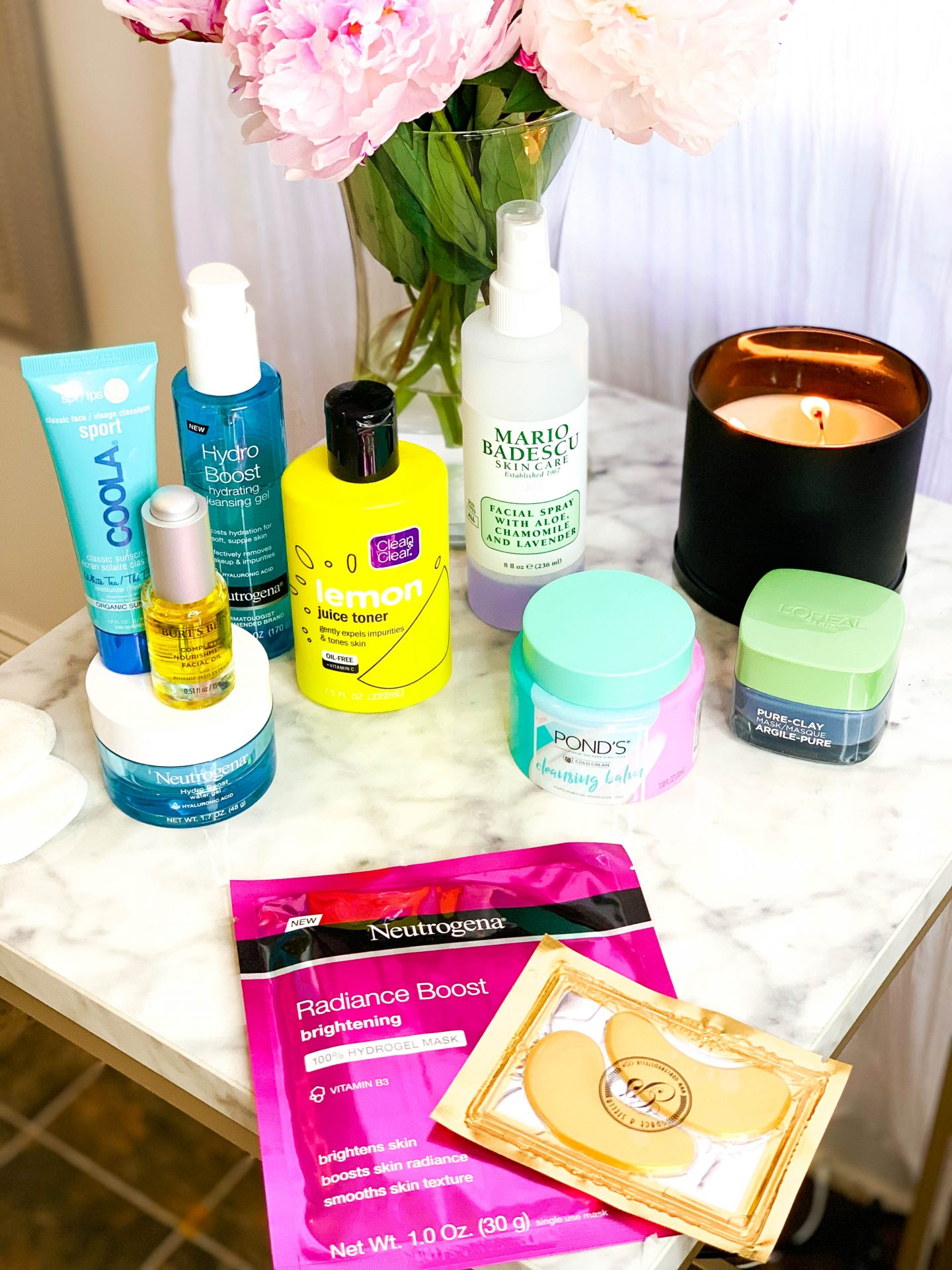 Wow — it's been a minute since we did a beauty post! I've missed talking products that I'm loving, so this post is about to be a good one. One of you lovely gals actually message me a few months back and asked if I had some skincare tips for beginners and I thought, 'wow, that's actually a great question!' So, here we are. I'm going to be sharing my top skincare tips for starting out!
Tip #1
Ditch the makeup wipes.
I know, I know… they're so easy! But, they're really not that great for your skin. I used to be the girl who would wipe my makeup and then just head to bed. So, ditch the makeup wipes and opt for a cleansing balm. I use a nickel sized amount and rub it all over my face to break up the makeup. Then I follow it up with a gentle cleanser and washable makeup removing pads. These are a great alternative for removing your makeup — both for your skin and the environment. Not going to lie though, I still keep a pack of wipes on hand for emergencies (i.e. drunk nights lol).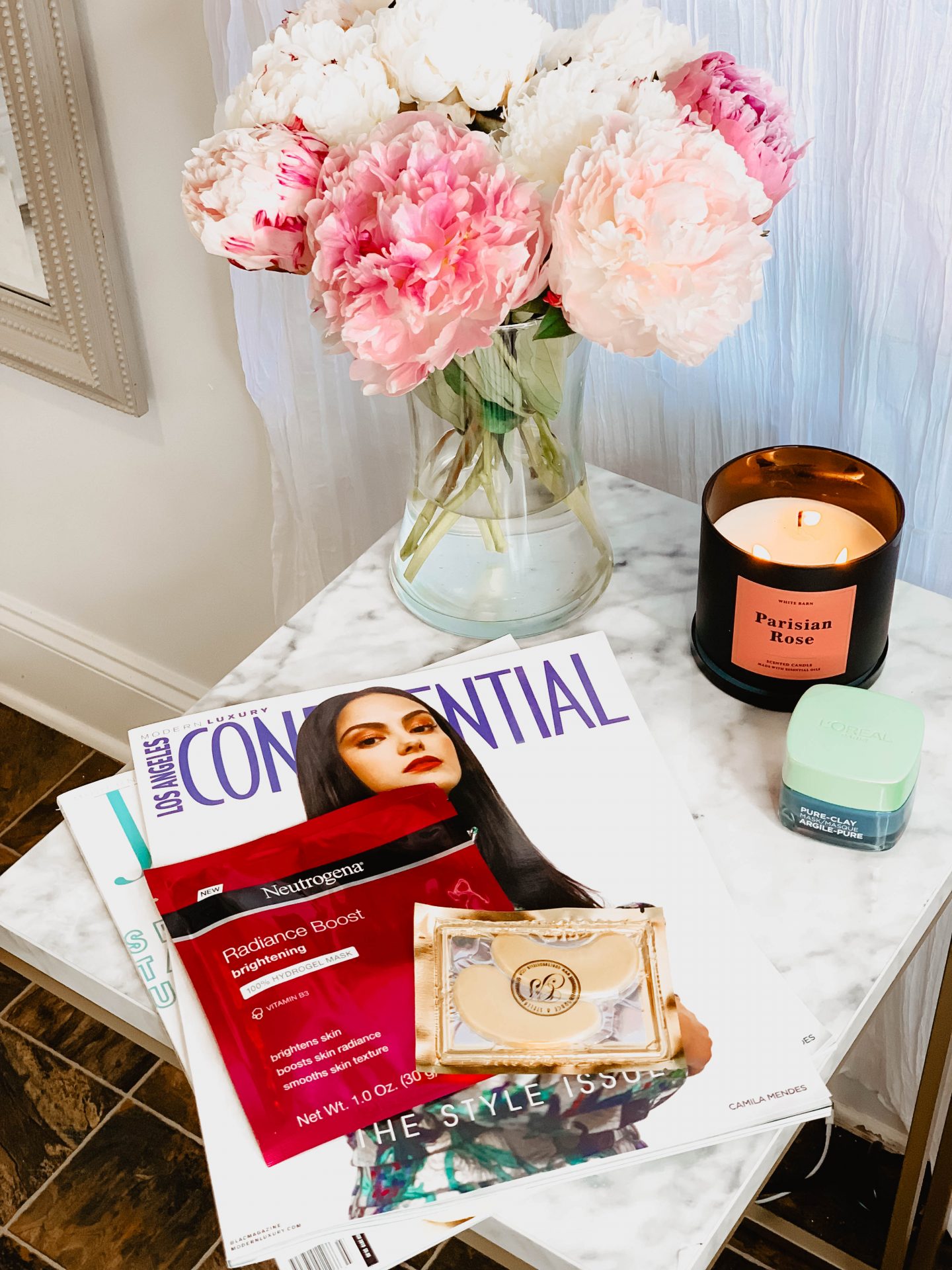 Tip #2
Mask at least once a week.
When I finally started utilizing masks, my skincare game changed. I often forget, but if you're serious about changing something in your complexion, this is an important step. My favorite types of masks to use from the start are detoxifying clay/mud masks and hydrating/brightening sheet masks. These are two that I feel like make the most difference in my skin! Also, you can never go wrong with some hydrogel under-eye patches.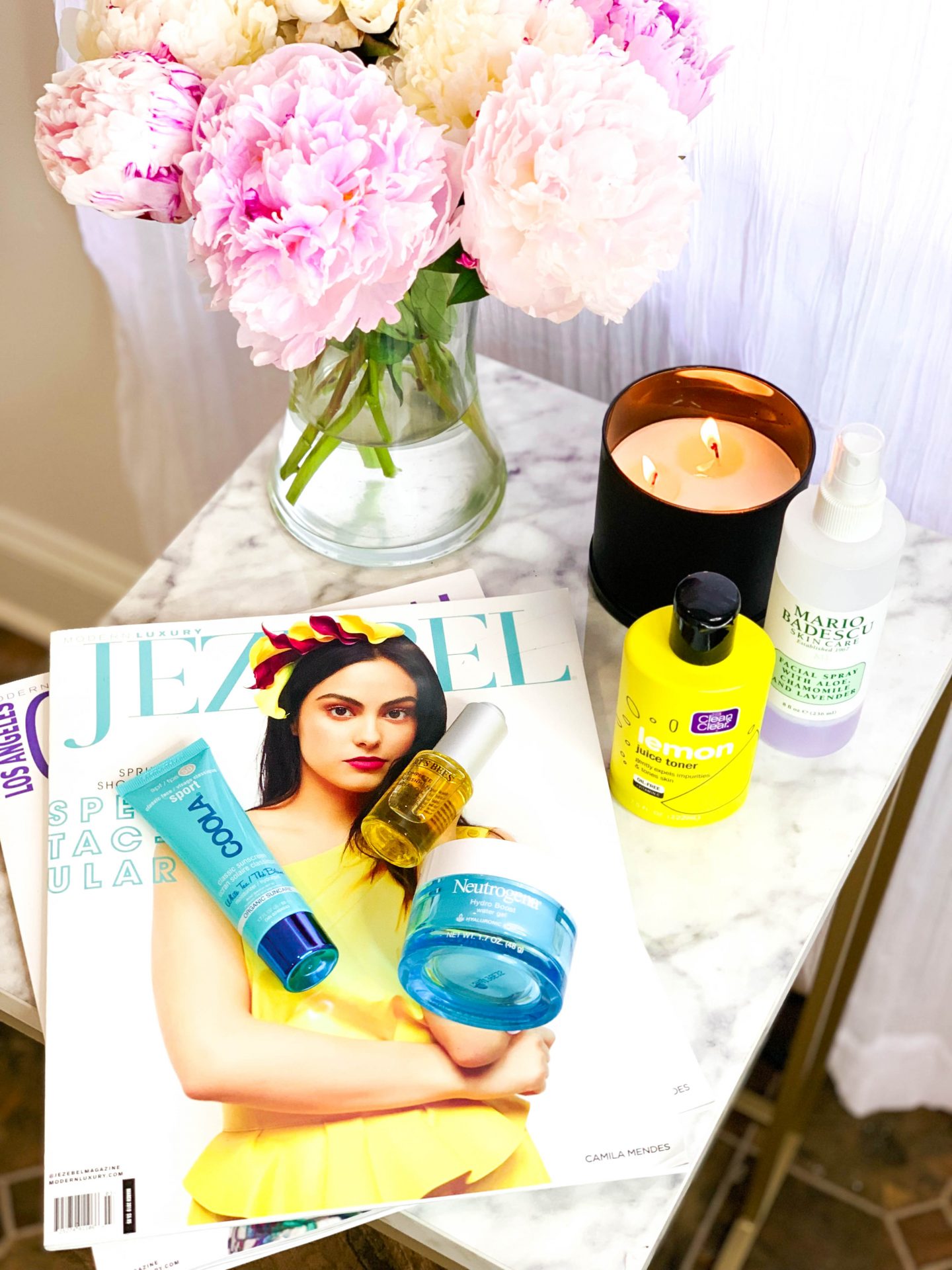 Tip #3
Stick to the basic products.
I know what you're probably thinking, that's a lot of products if you're sticking to the basics. Just trust me! After washing your face you'll want to spray on a toner. This does wonders for keeping my skin clean (for the post part). Next, you're going to want to get a facial oil. Yes — even if you've got oil skin. If your skin is oily, it's likely that you're stripping your skin too much of its natural oils. Do your research to find out what type of oil best fits your needs!
Next up, find an SPF for your face that isn't too greasy and doesn't leave a residue! This is so important to keep your skin protected from the sun and help prevent aging. The last layer of product is your moisturizer. Say adios to the cream/oil based moisturizer and opt for a water gel. This is far better for your skin on a daily basis because it's less likely to clog your pores. Save the thicker moisturizers for when you have intense dryness and need a quick fix. Lastly, finish it off with a facial spritz to melt it all together and call it a day!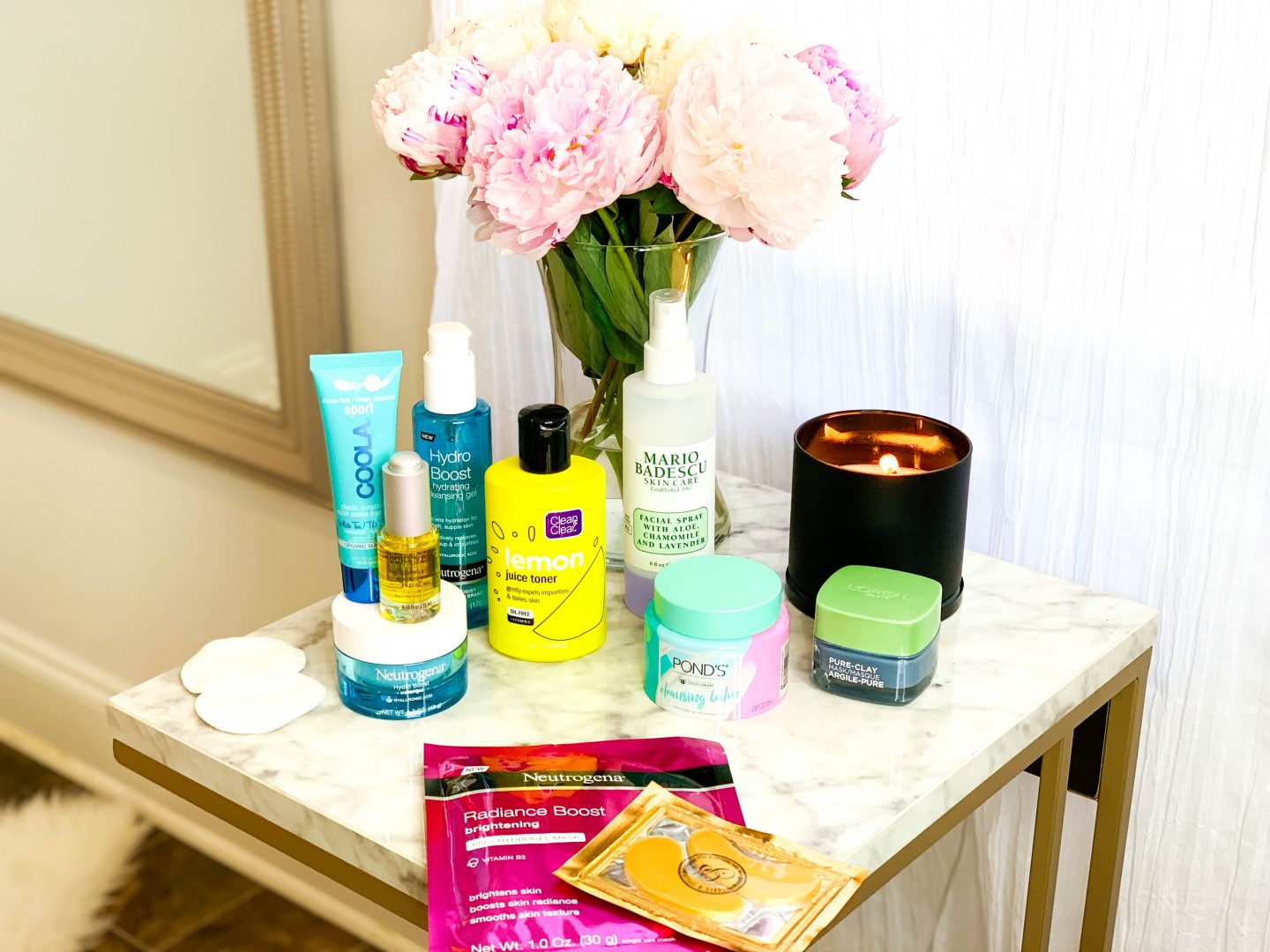 If you're new to the skincare regimen game, these are some great steps/products to follow. For the sake of being on brand, I tried to include as many affordable products as possible! However, over the past few months I've been incorporating more high-end products into my routines. I don't think it's necessary to dive right in with the most expensive options, but if you become a skincare junkie, there's definitely some fun ones to try!
Don't feel like you have to fork out a ton of money on skincare products to have an effective routine. I'm a firm believer that there's many products that can easily be found at the drug store that are just as or more effective than some high-end ones. But that's a whole other blog post I've got coming!
Last, but not least, once you're comfortable with amping up your routine, try trading out different products to be specific to your morning and nighttime skincare routine. This is key to your skin not getting to comfortable and focusing on certain products like SPF and Vitamin C in the morning, and blemish repair and hydrating creams at night.