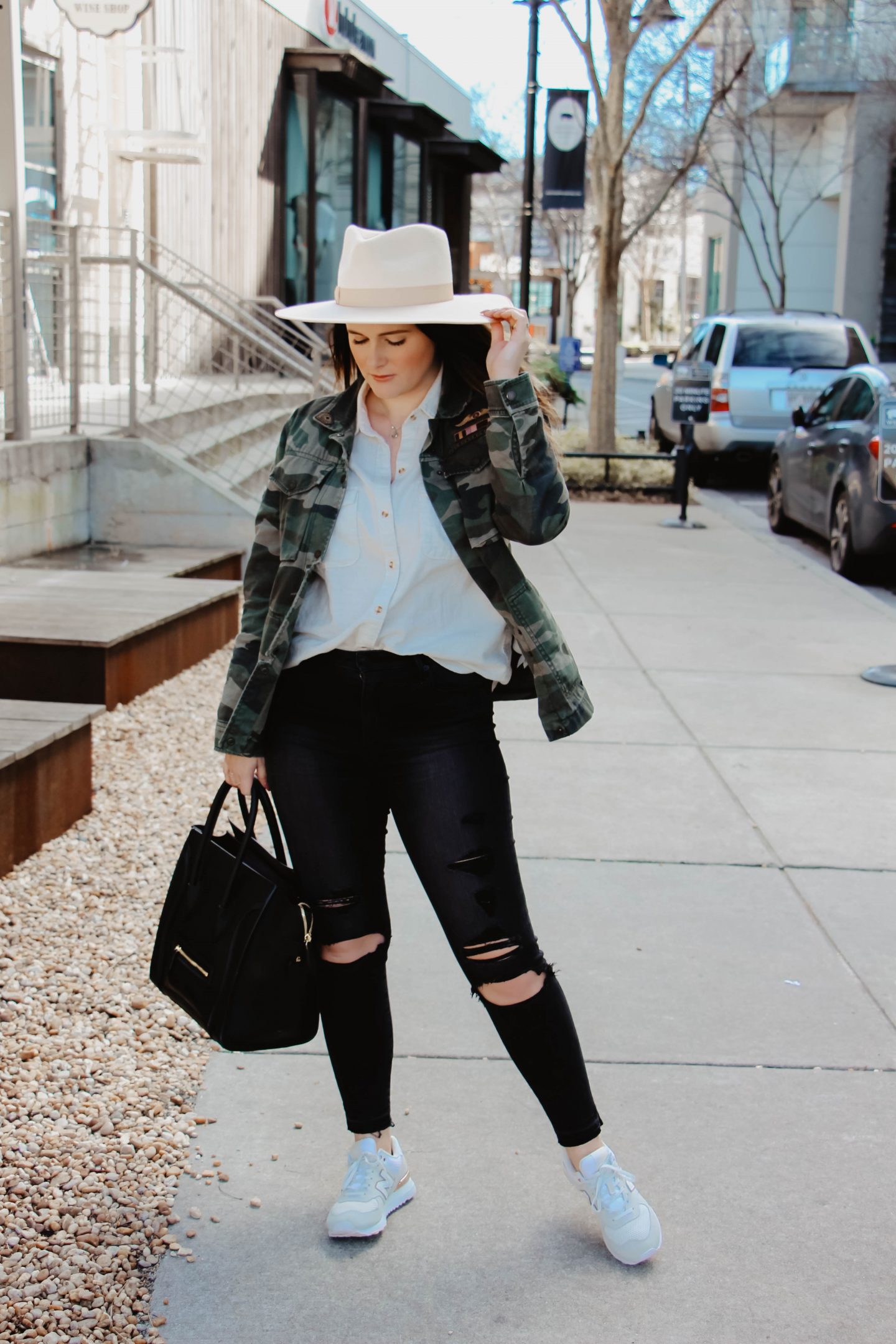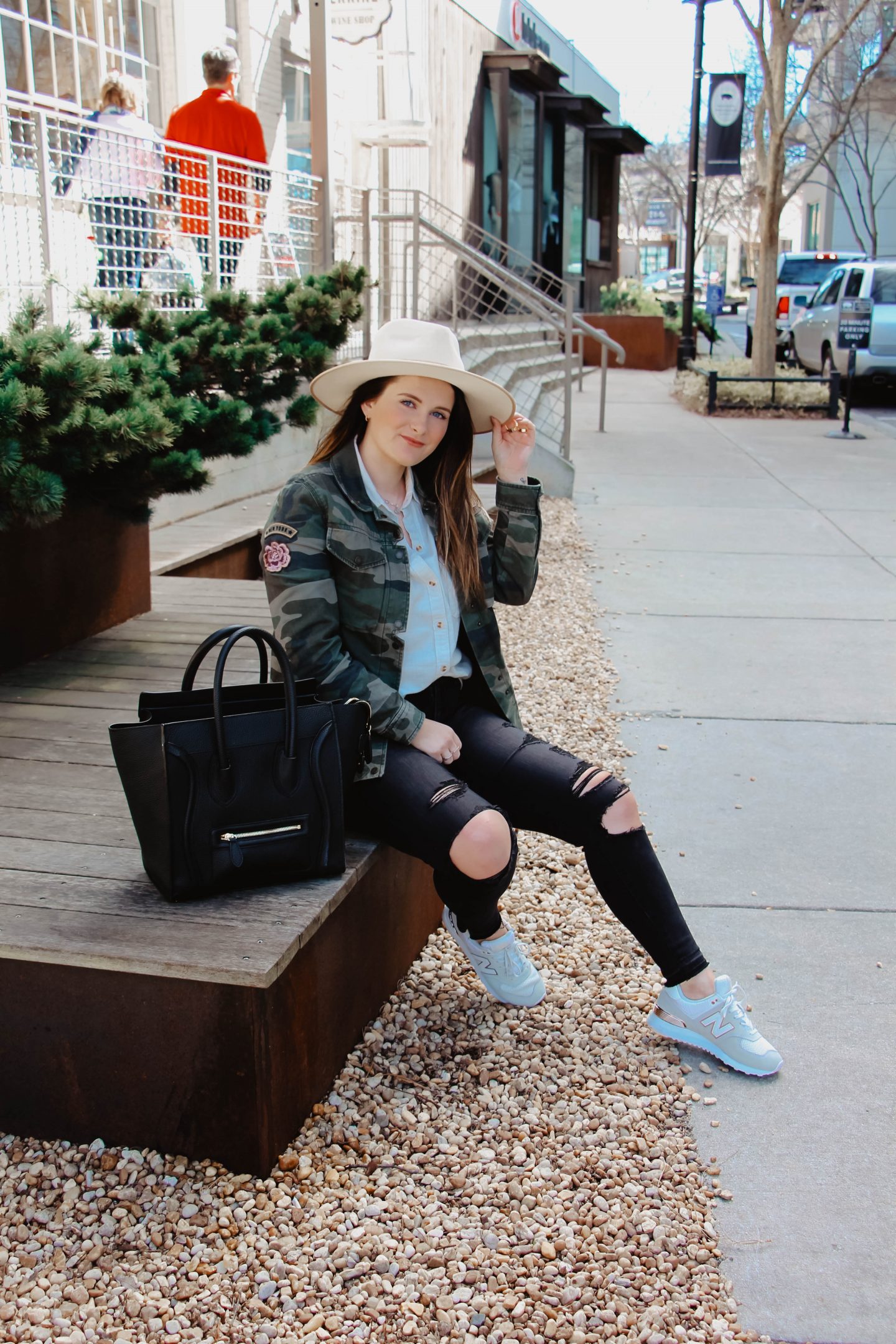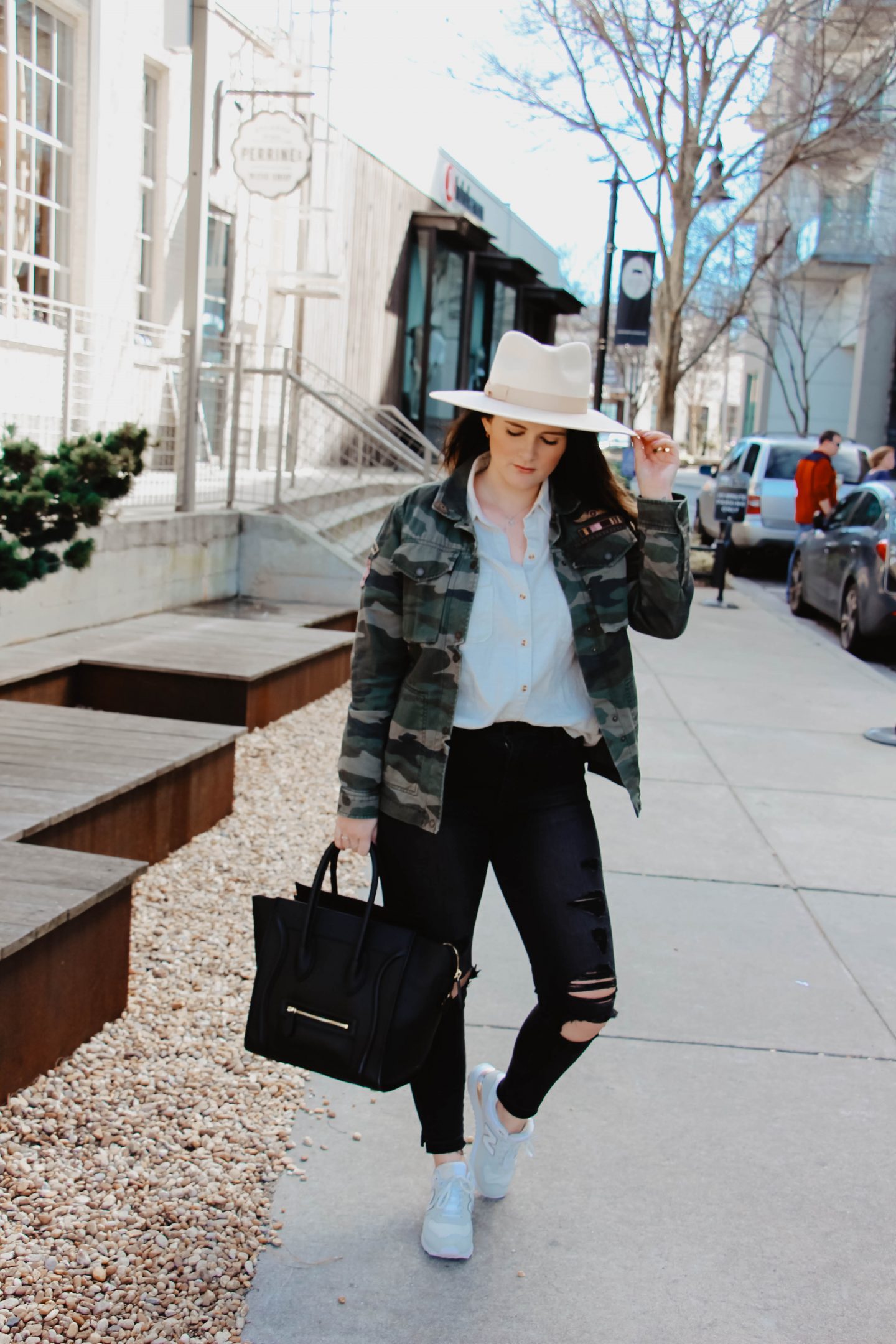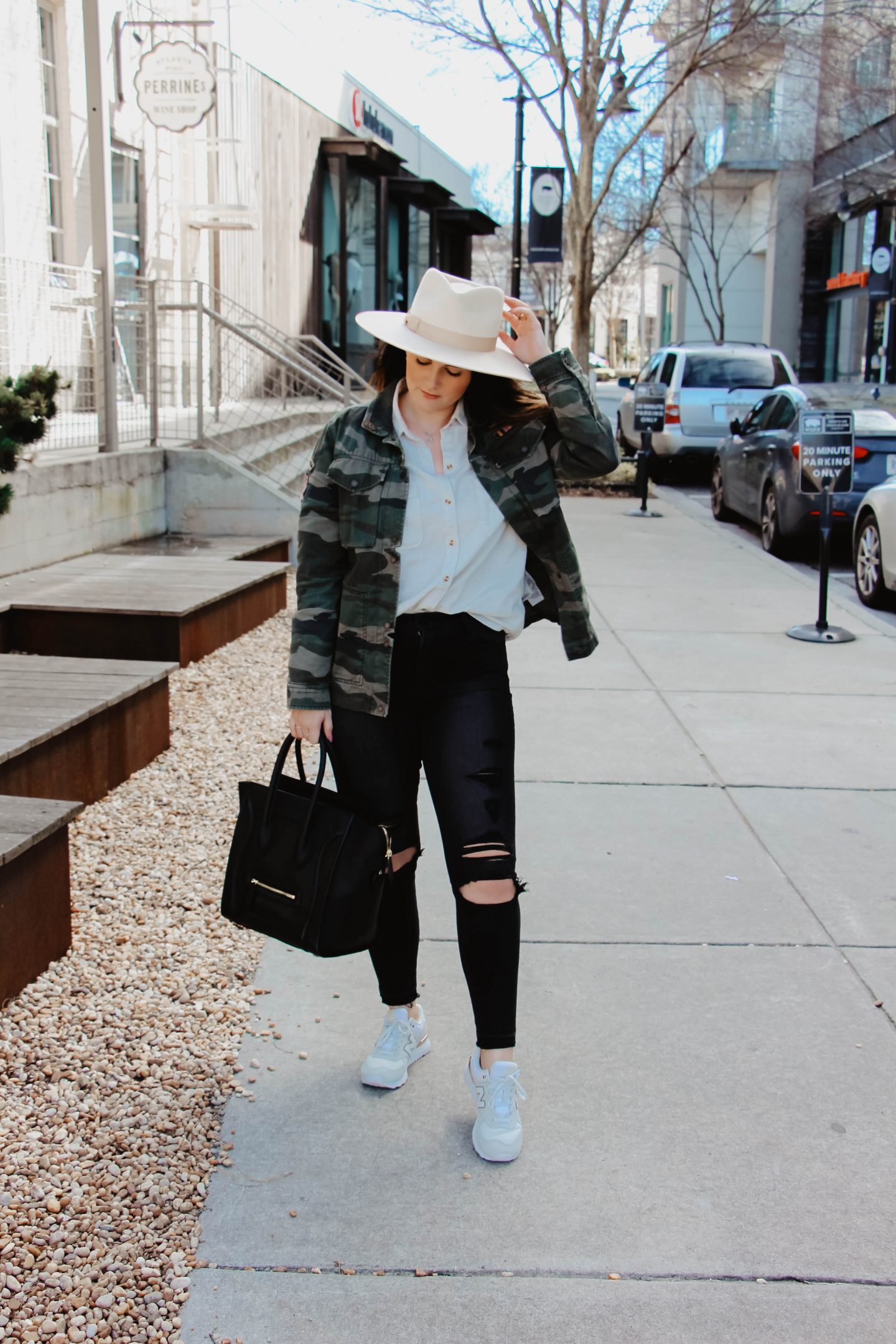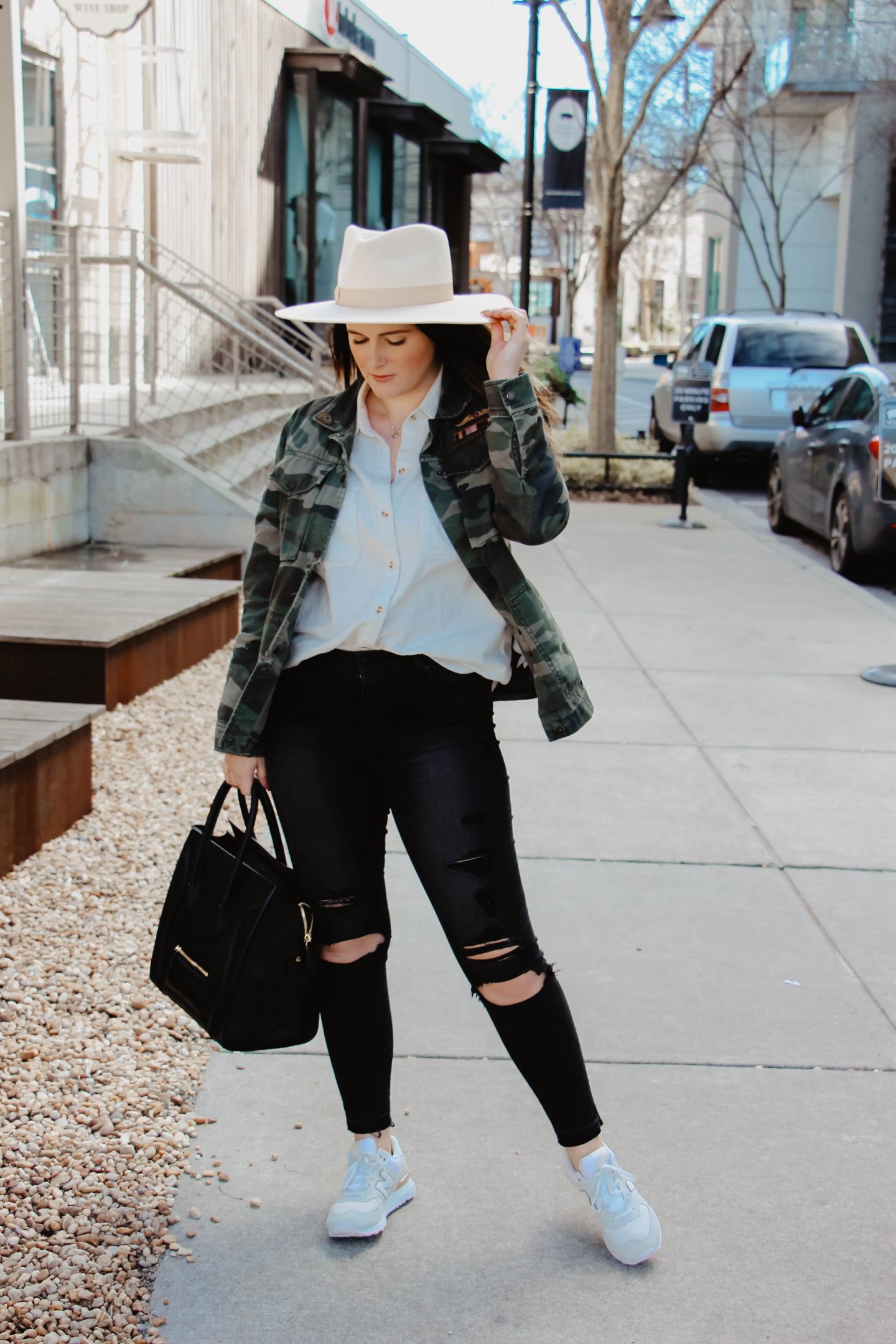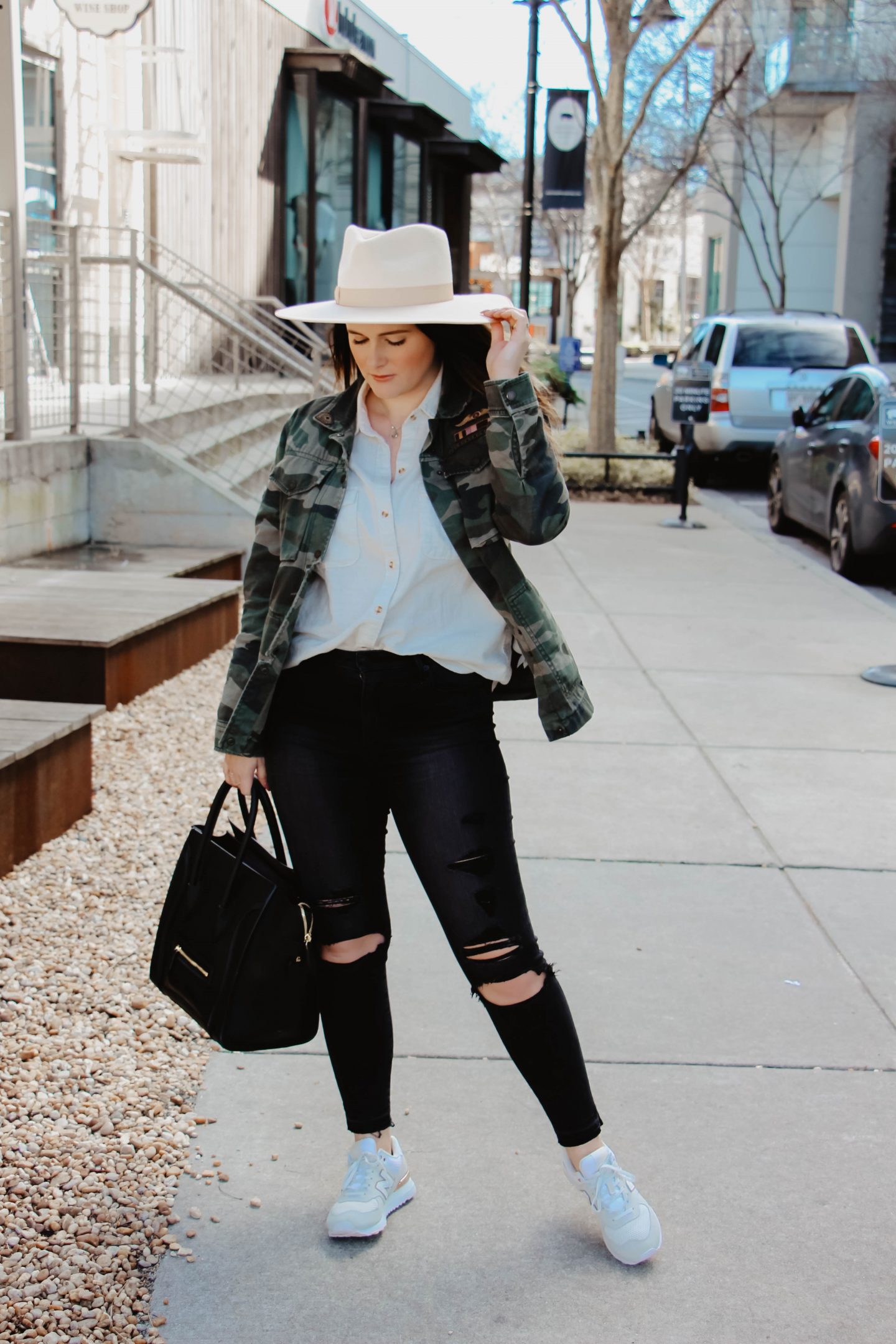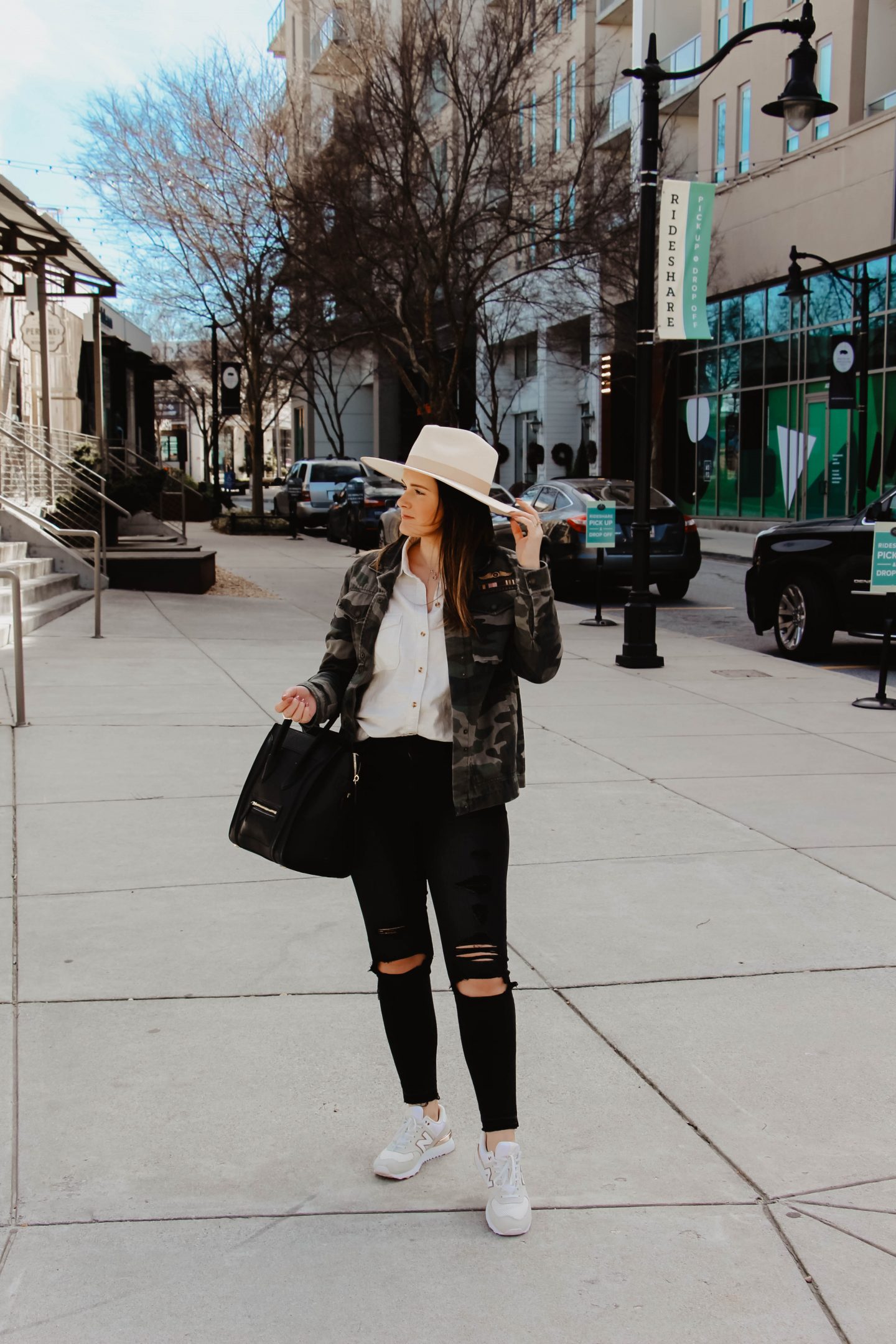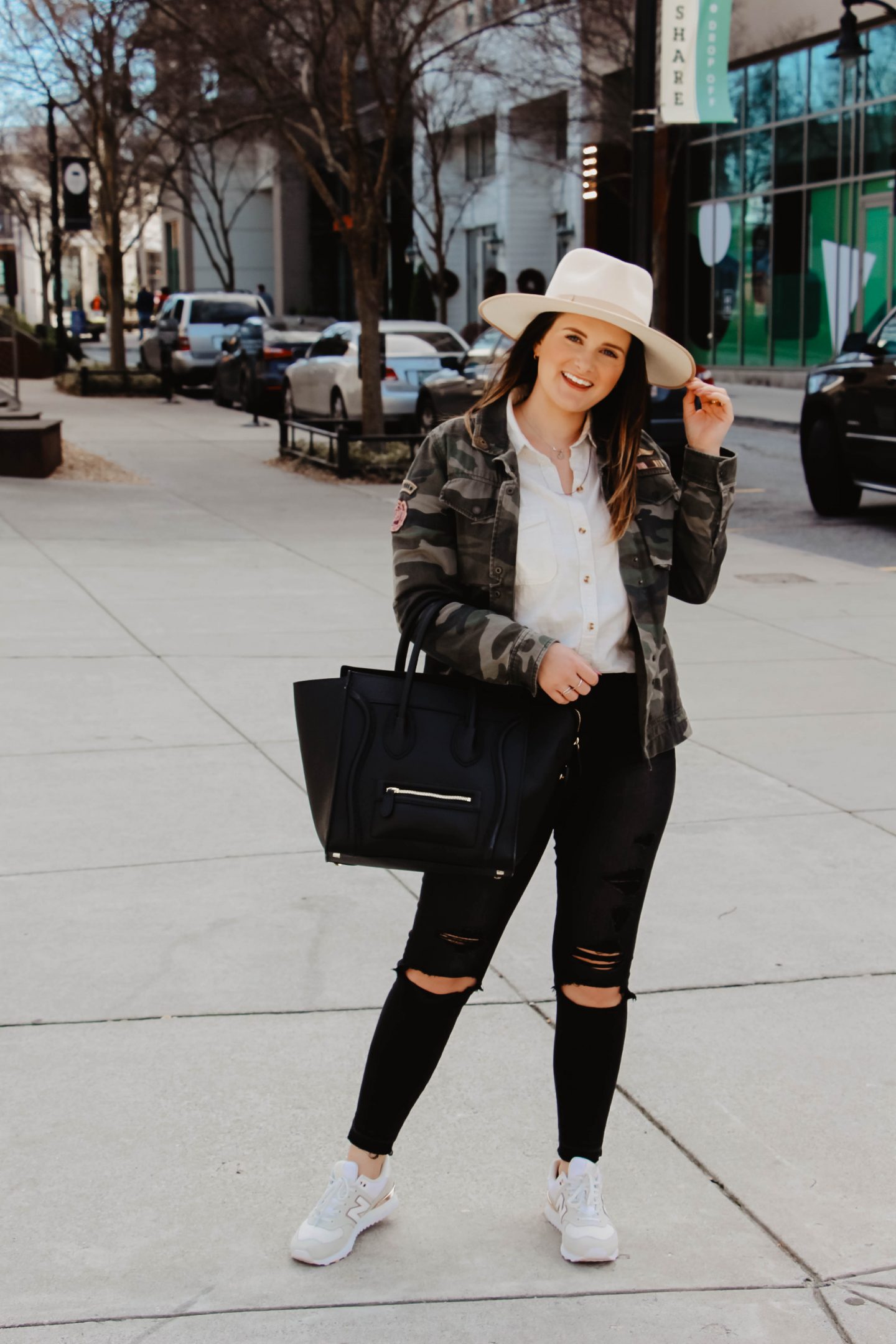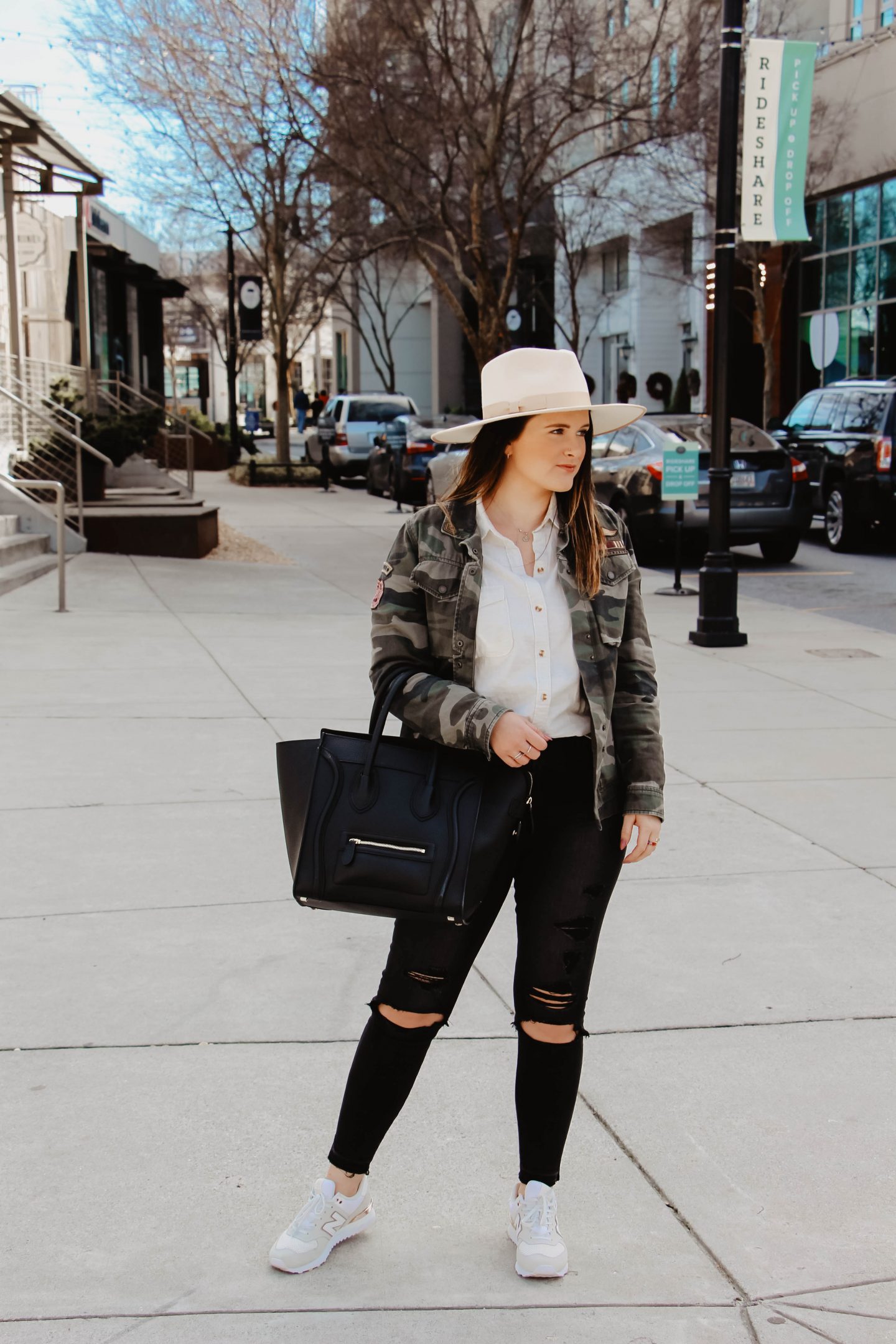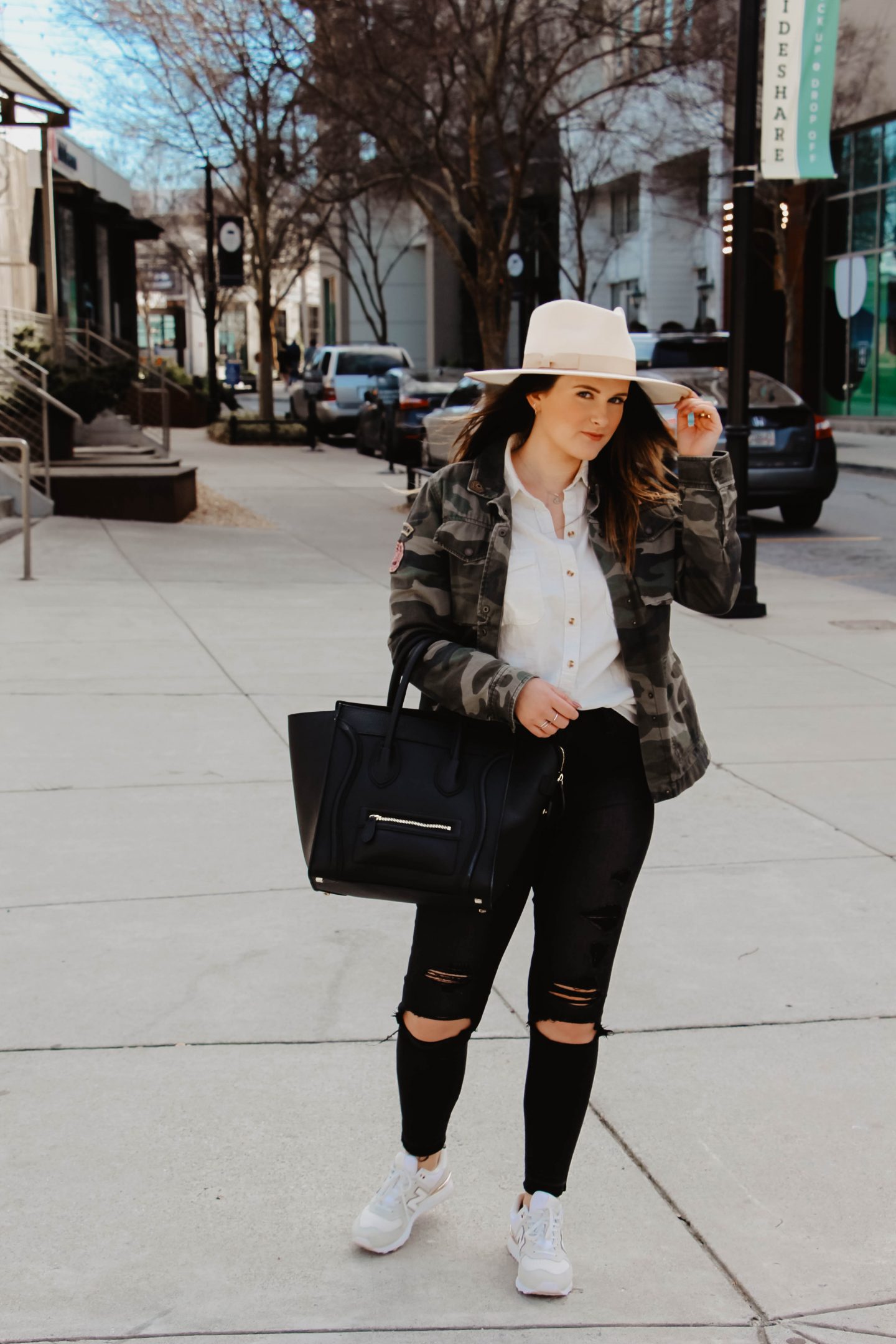 SHOP THE POST


Can you tell I'm slightly excited for spring to get here?! For today's blog post, I'm talking about another one of my favorite spring trends! I love spring because I feel like you get to experience a few seasons in one day – it's cold in the morning and late at night, but warm through the day. And since I get cold no matter the temps, I've always got a jacket in tow.
One trend you'll be seeing a lot this spring is lightweight statement jackets! An easy way to add some color or dimension to an outfit is with a jacket. One of my favorites is a camo jacket, but I also love a leather jacket, denim jacket and a bomber jacket.
Here, I've paired it with a button down shirt, distressed denim, my new favorite hat from Lack of Color and a pair of sneakers! The best part is that this jacket, and others like it, can be worn with shorts, graphic tees, with skirts or over a dress. Yet again, another versatile piece!
What's one jacket that you love to style during the spring?? Let me know in the comments below!