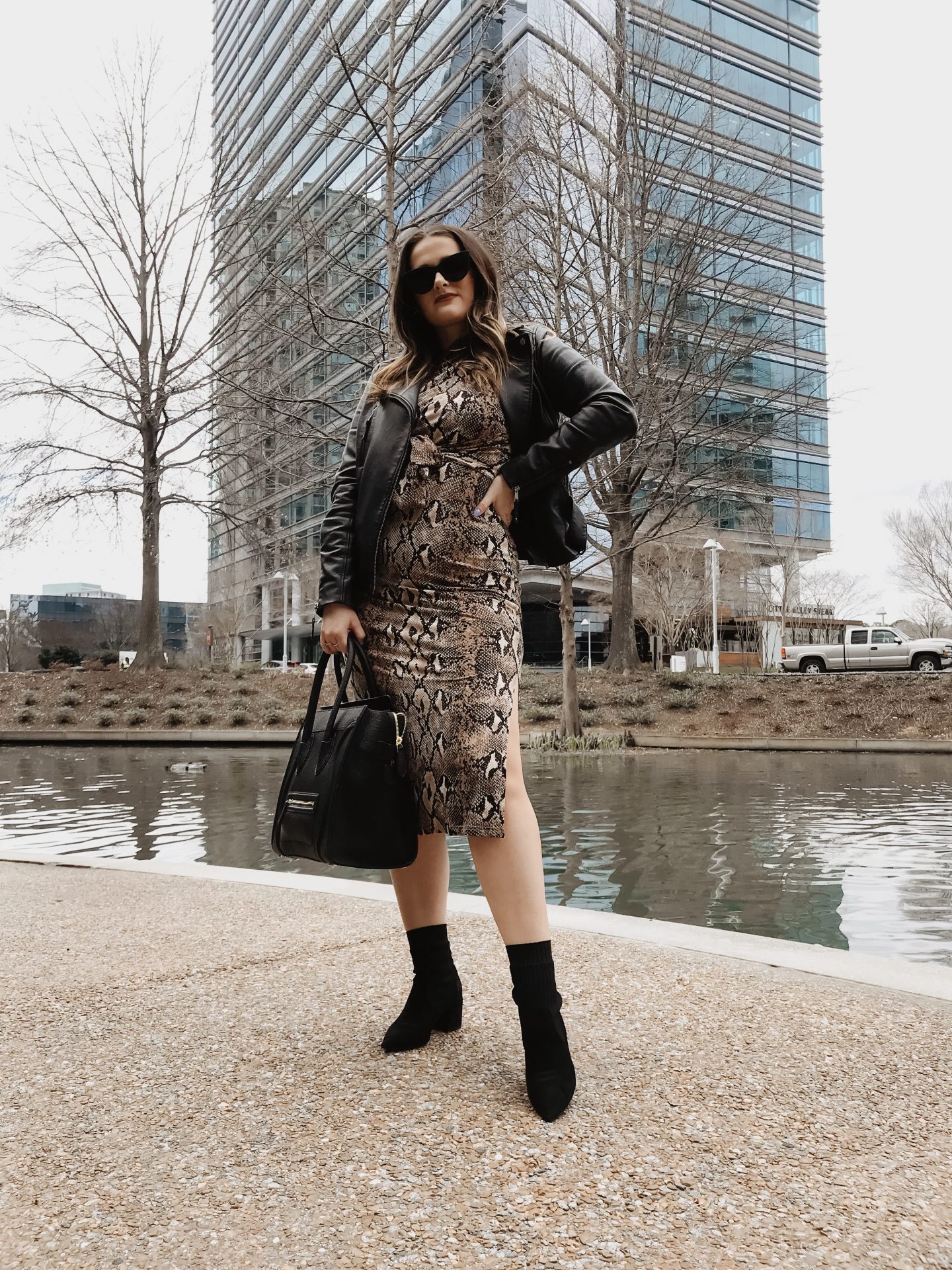 If you've been keeping up on Instagram, then you'll know my obsession with Amazon finds lately has grow immensely! Lately I've been purchasing more and more clothing from Amazon, and I've been incredibly surprised. How am I supposed to go back to paying more for clothes now?! Anyways, you all have been loving the Amazon finds, so today I'm rounding up my top 10 Amazon fashion finds as of lately!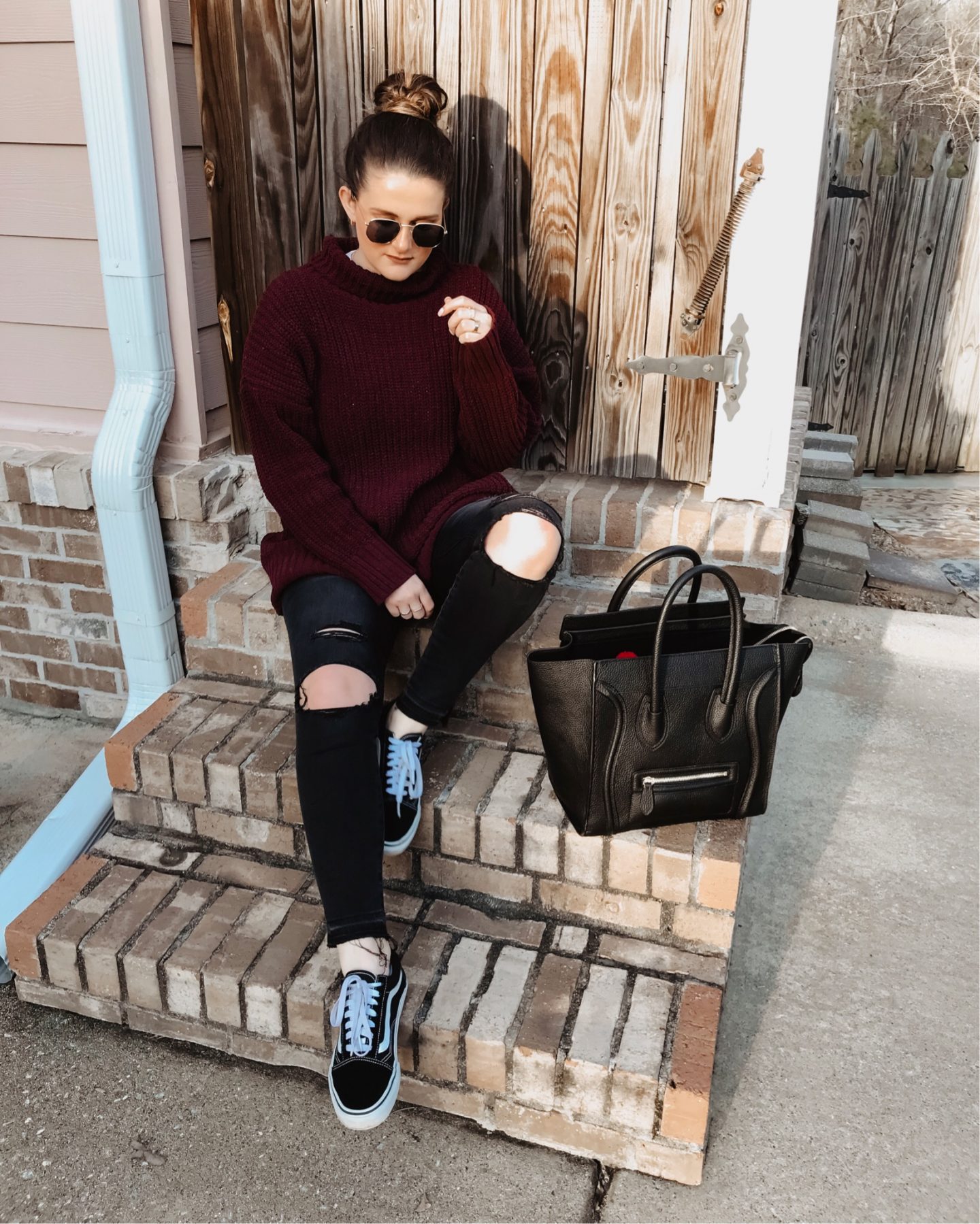 Are y'all sick of seeing this bag yet?! I sure hope not, because it's not going anywhere anytime soon! It's one of the most expensive things I've ever purchased. I normally don't make purchases like this, but I've been wanting the Celine Luggage Bag for as long as I can remember, but that price is just way too high. I found this dupe on Amazon and it is truly amazing!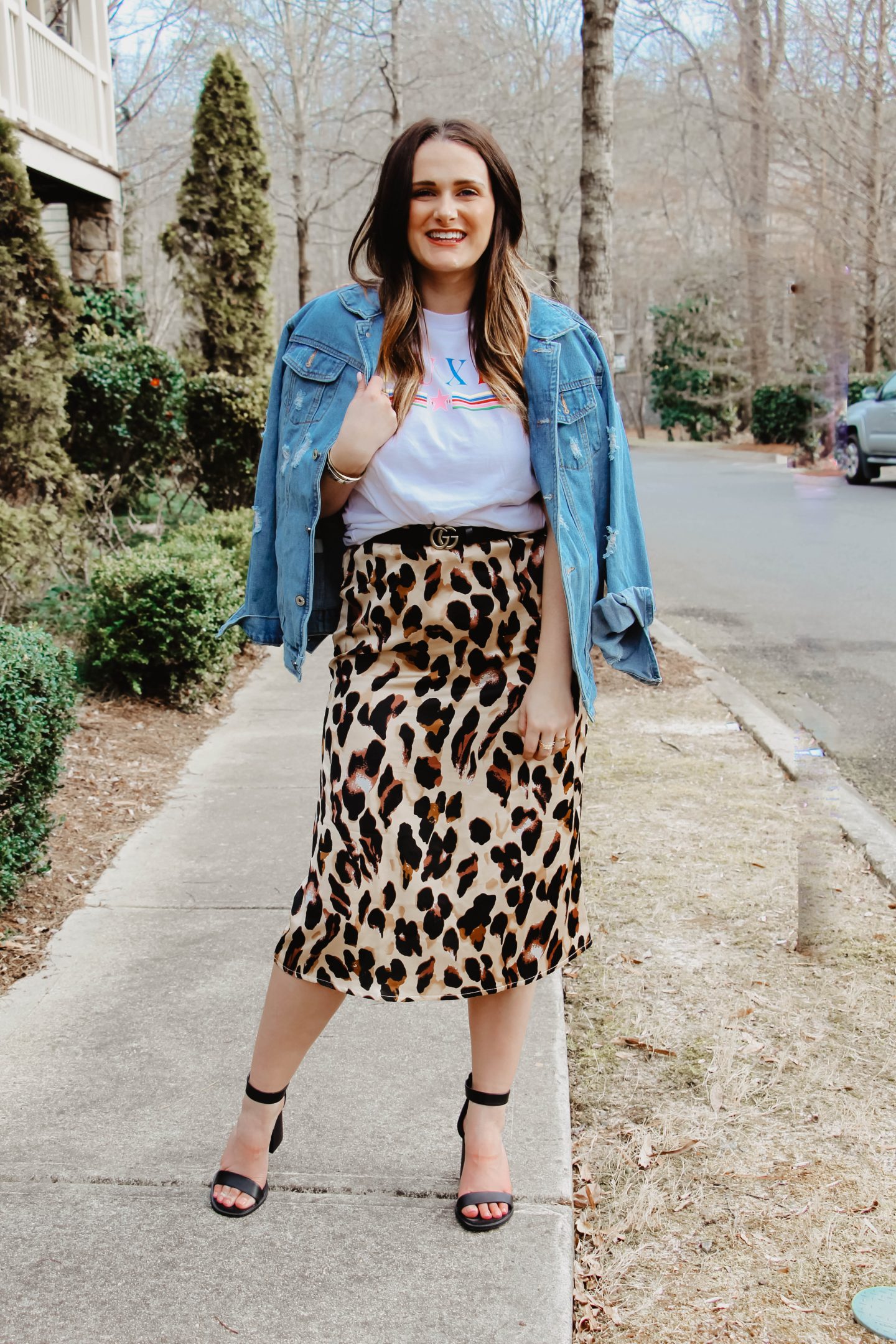 The skirt seen around my Instagram! This is also another designer dupe and I wear it all the time. I have a size medium and I typically pull it up high and bunch the fabric a bit so that it's not so long. I've worn it through the winter and it's going to be perfect for the spring as well!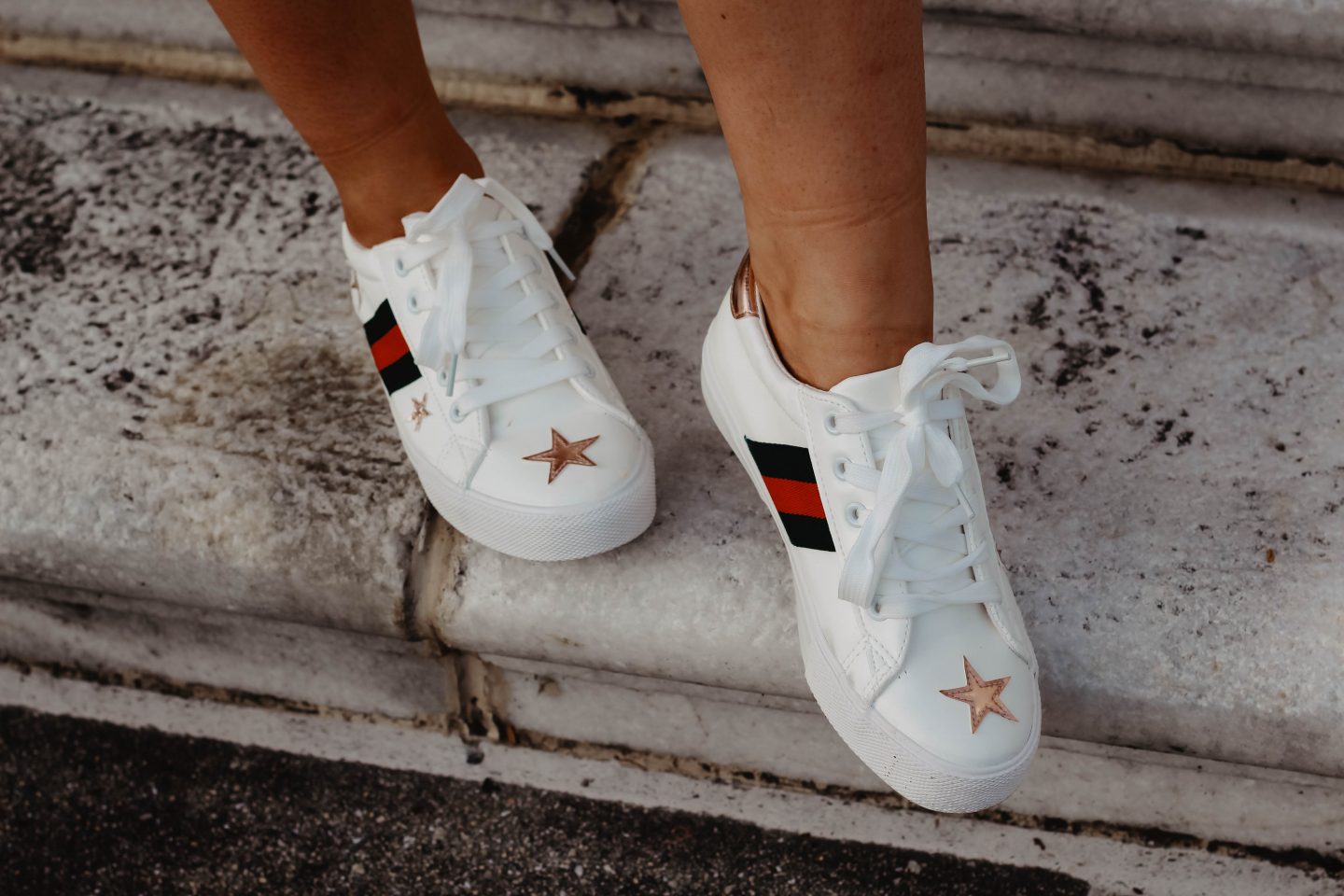 If you're familiar with Gucci and their sneakers, then you know those chic white sneaks with the red and green stripes come at a high price. I wanted the look, but not the receipt. I found this pair on Amazon and they're perfect! They're actually comfortable and pair perfectly with a dress or jeans.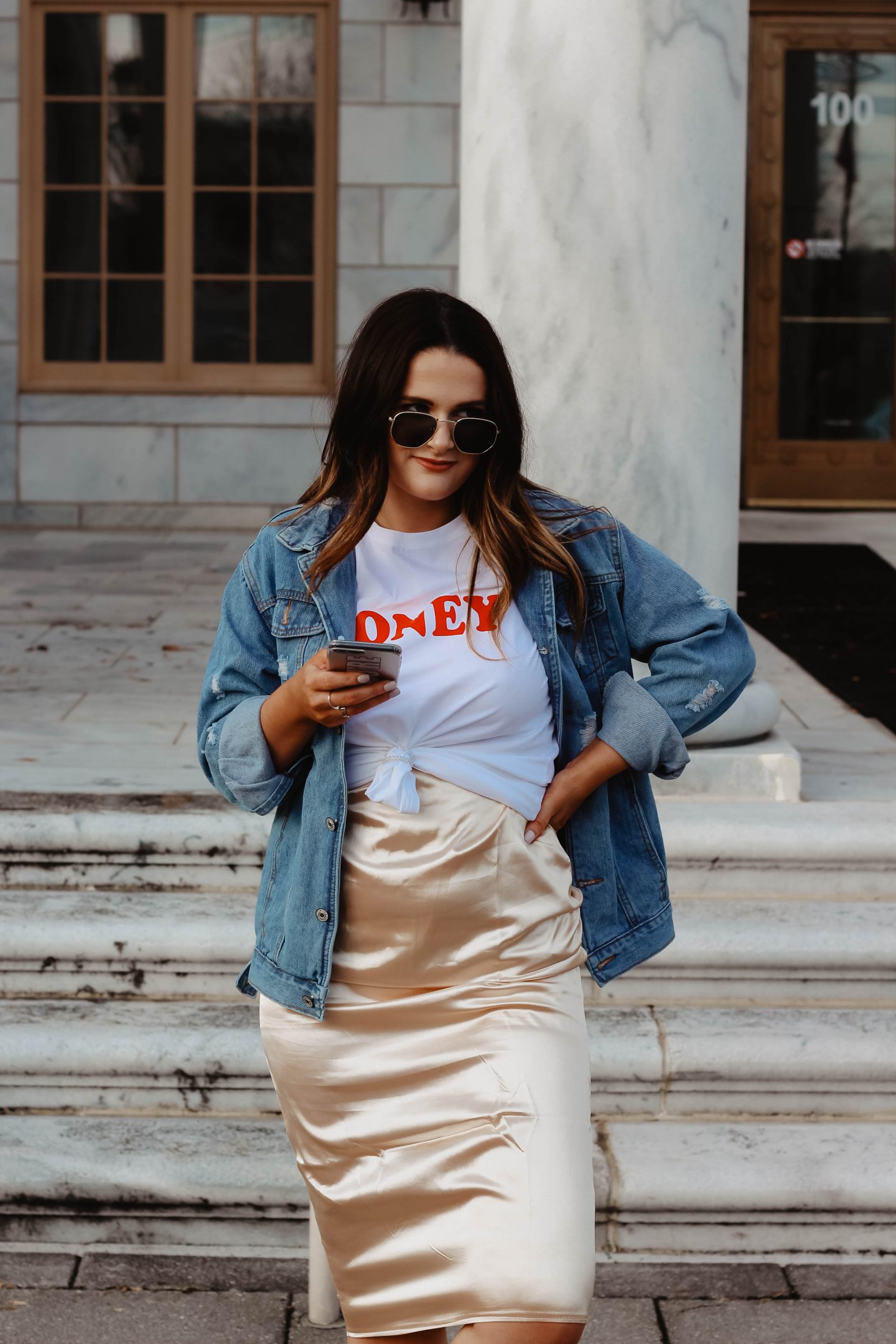 I found this distressed denim jacket for me all Amazon outfit, and I've fallen in love with it! It's actually amazing quality, just oversized enough and the perfect amount of distressed.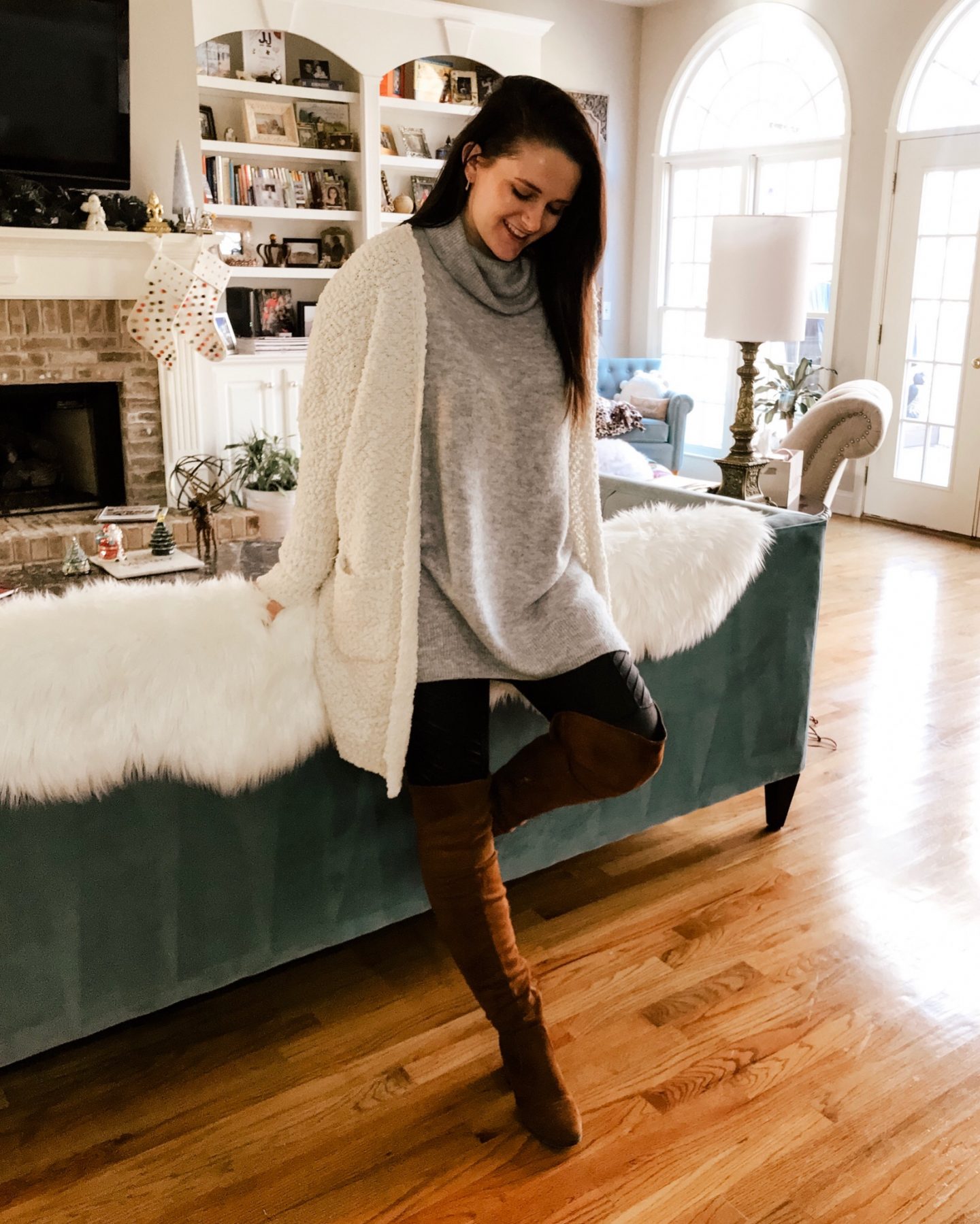 I've had these boots for a few months now and they've been a fan fav. I have thicker calves and these surprisingly fit. They stay up and fit over thin jeans or leggings!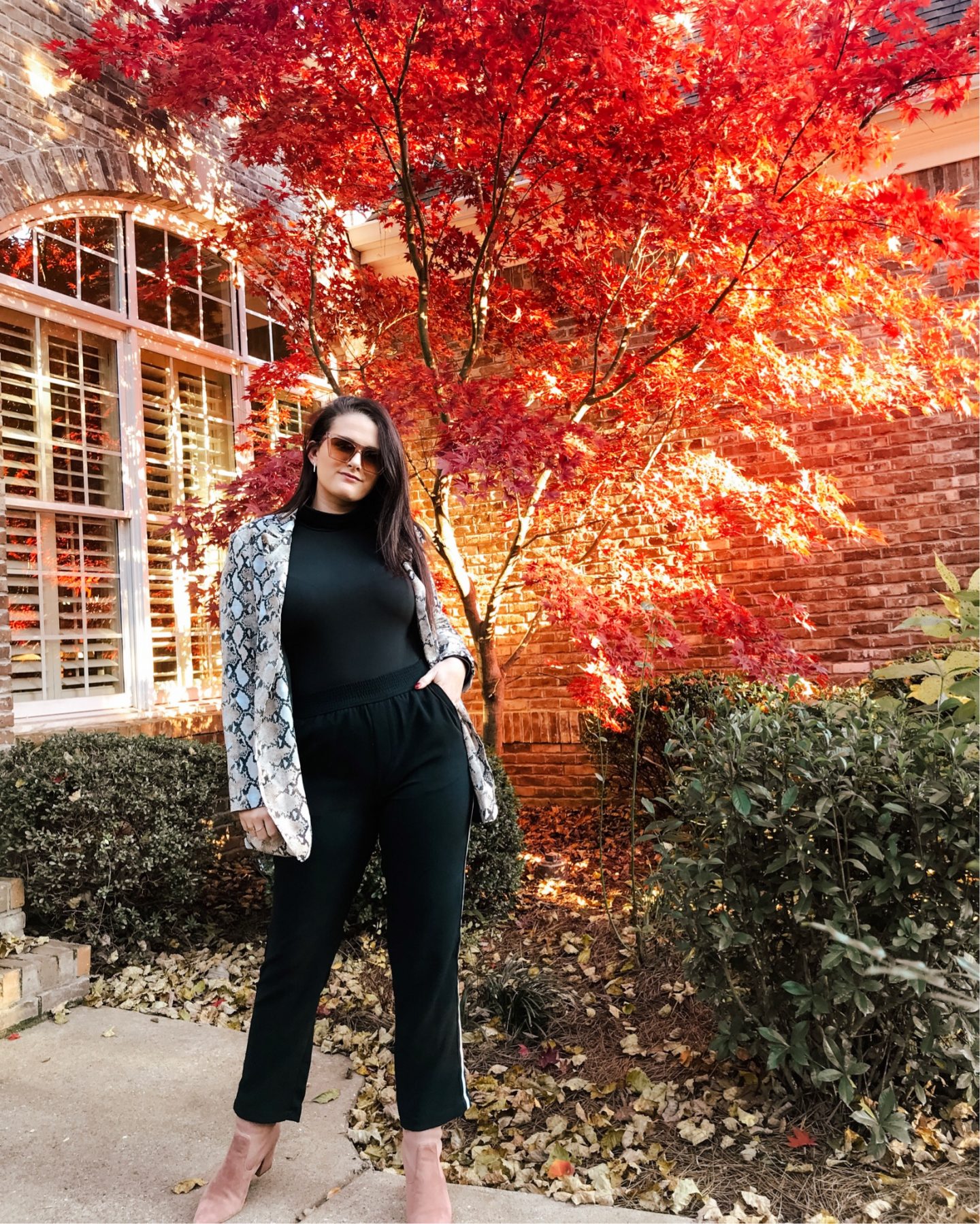 This bodysuit has been a must this winter! I've worn it on several occasions from a concert to work, and it's kept me warm while looking stylish.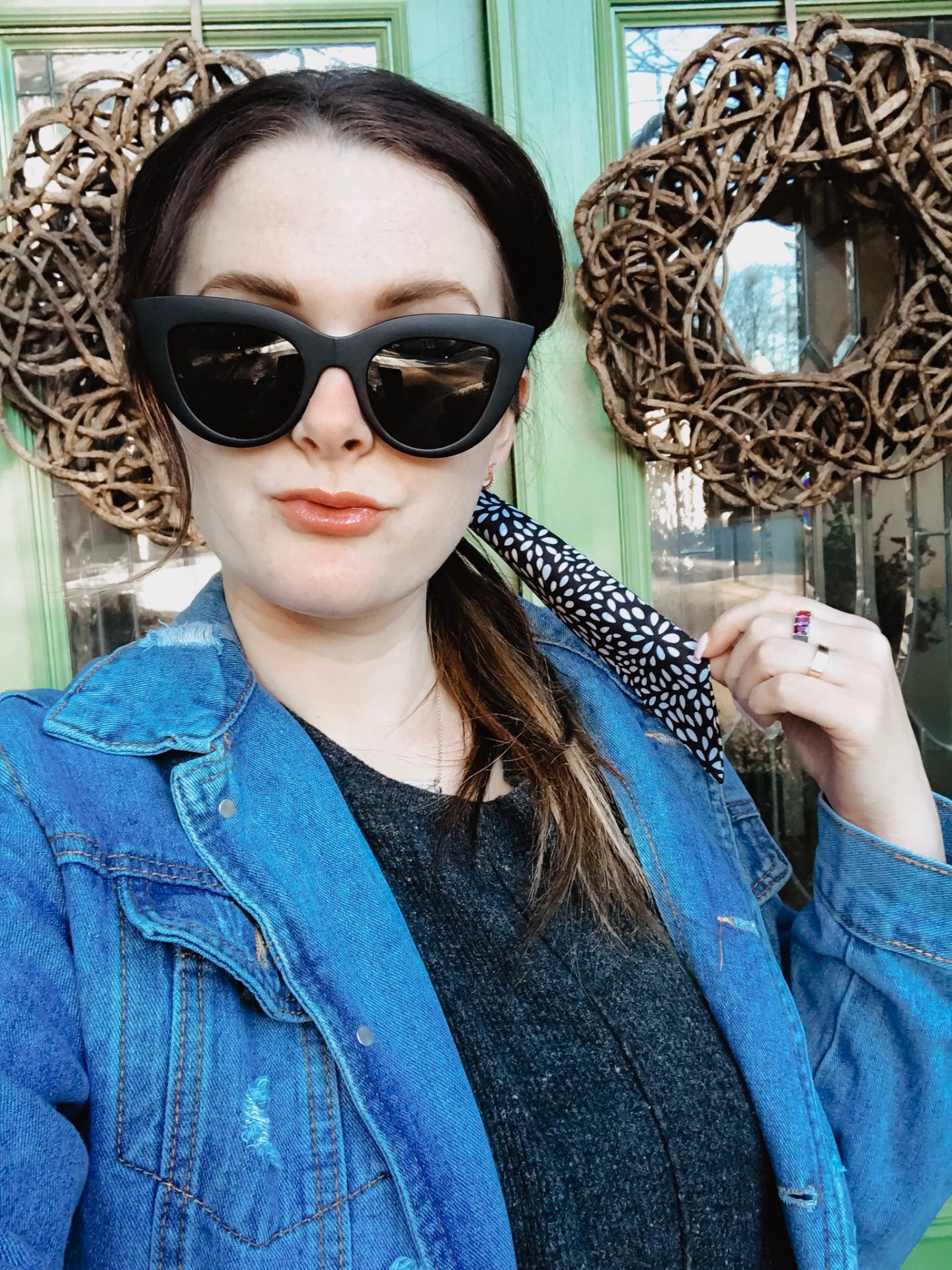 I've been wanting a new pair of fun frames that were different from all of my others! They're one of my most recent purchases and I'm obsessed! I got the 2-pack and it came with these and the same pair in pink.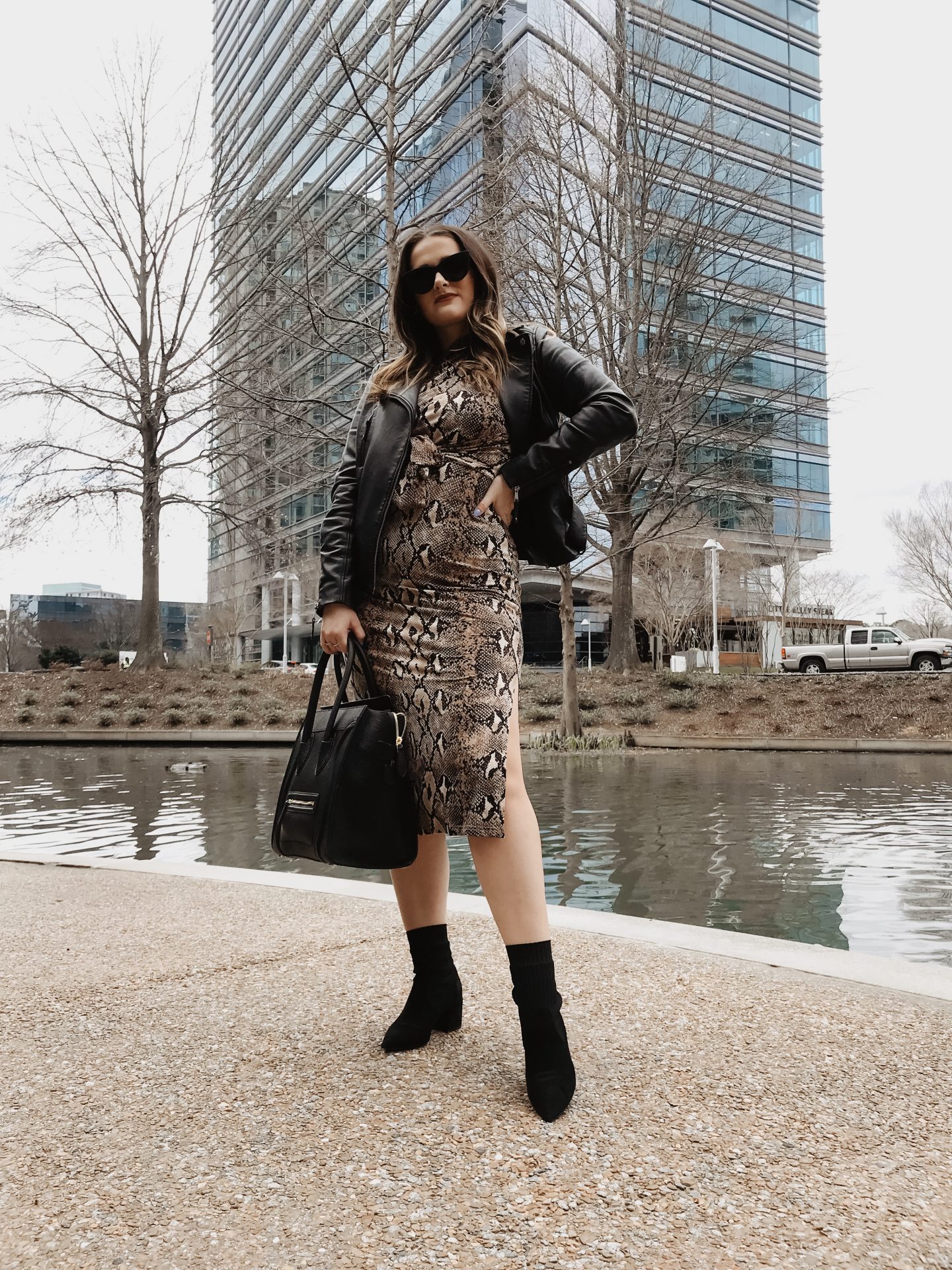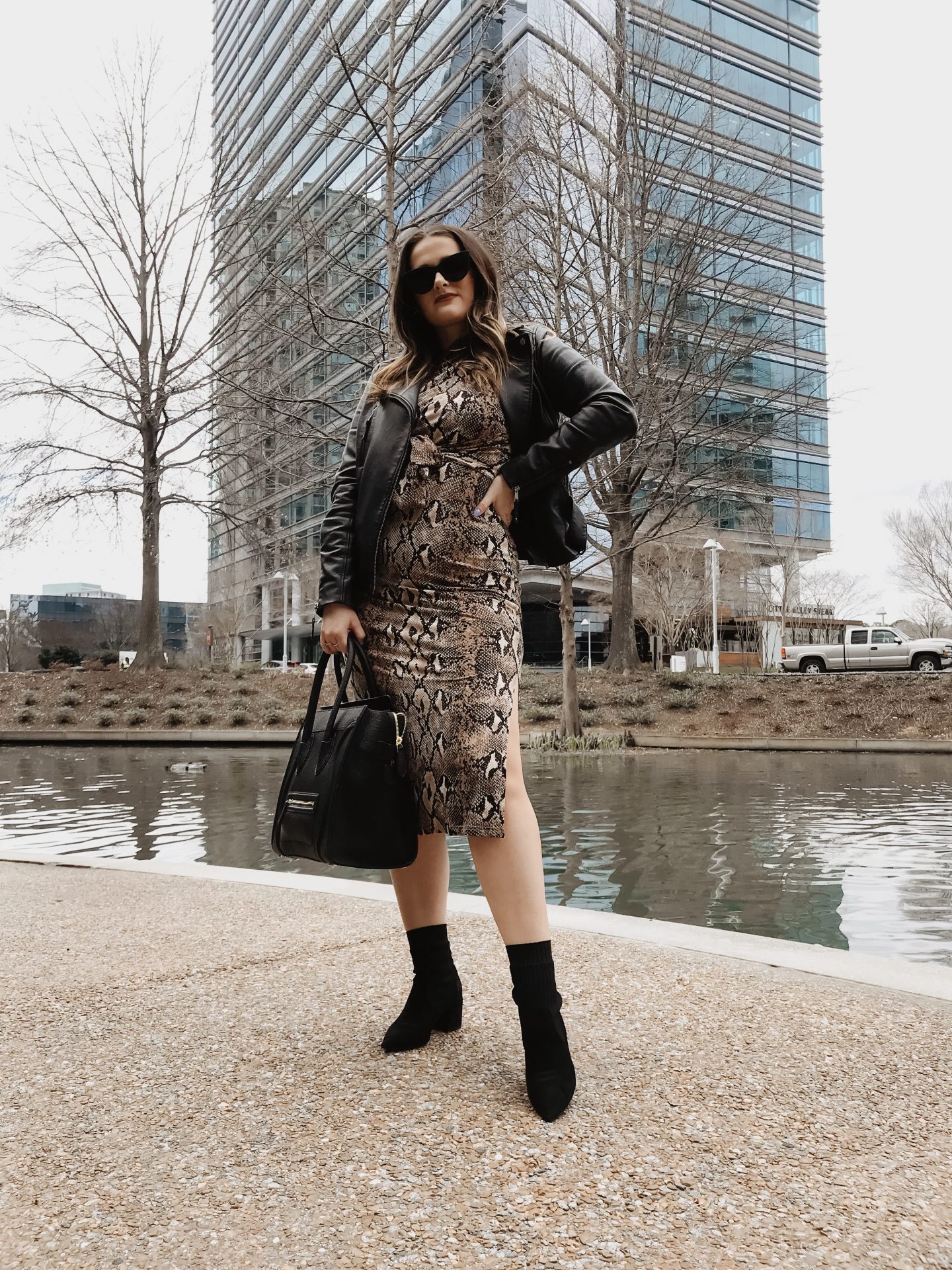 This dress is my latest find and I'm living for it! I got a size large and it's a perfect fit. It's not too thick, so you can easily style it into the spring. It's long sleeve, small turtleneck with two side slits and a wrap tie in the front. I love that it's office appropriate! It can also be styled with sneakers or a stiletto heel!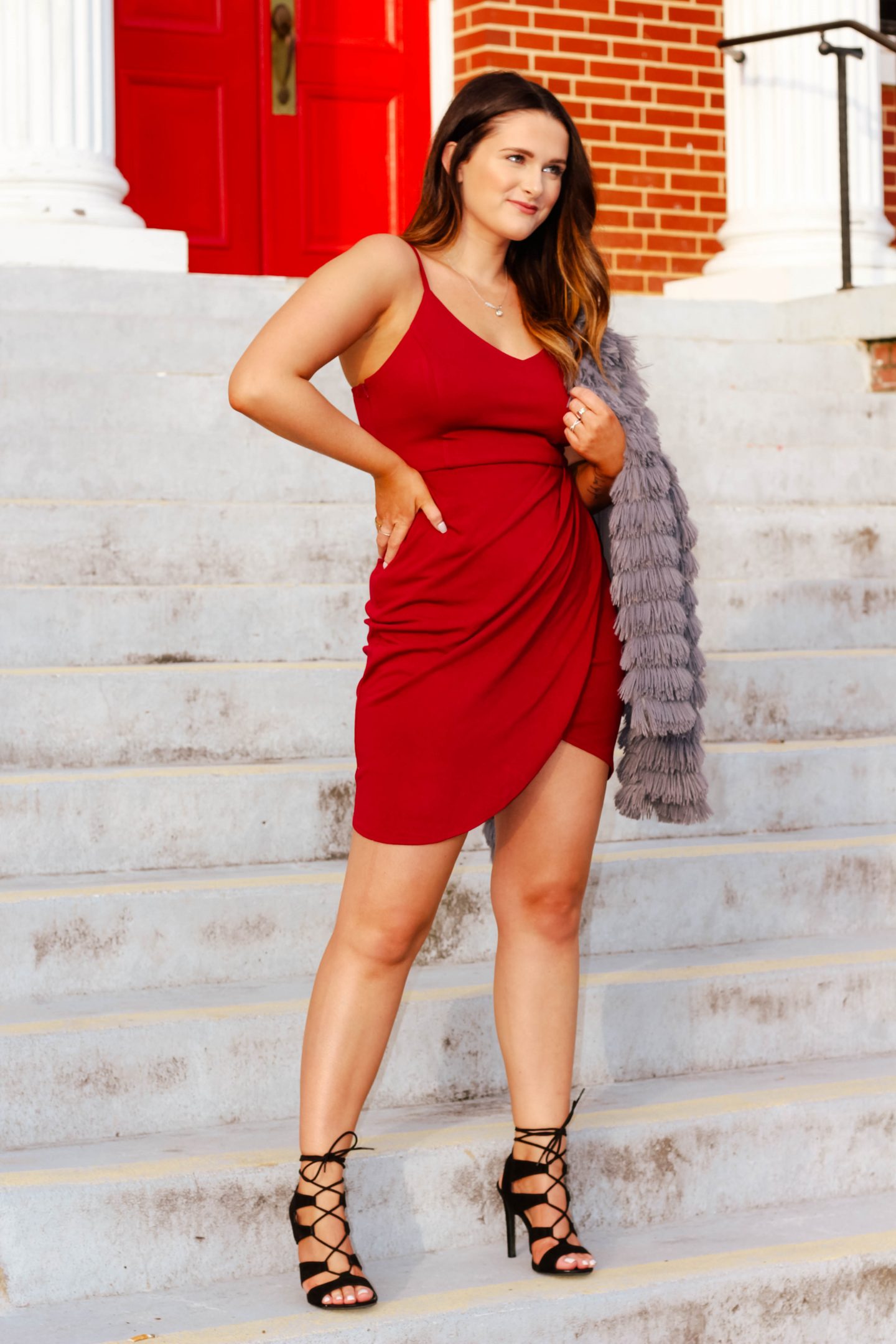 This was one of the dresses I purchased for my Valentine's Day looks and I'm obsessed! Even though I haven't had a chance to actually sport it yet, I'm hopeful that will change soon. I got a size large and it's actually pretty conservative for a cocktail dress.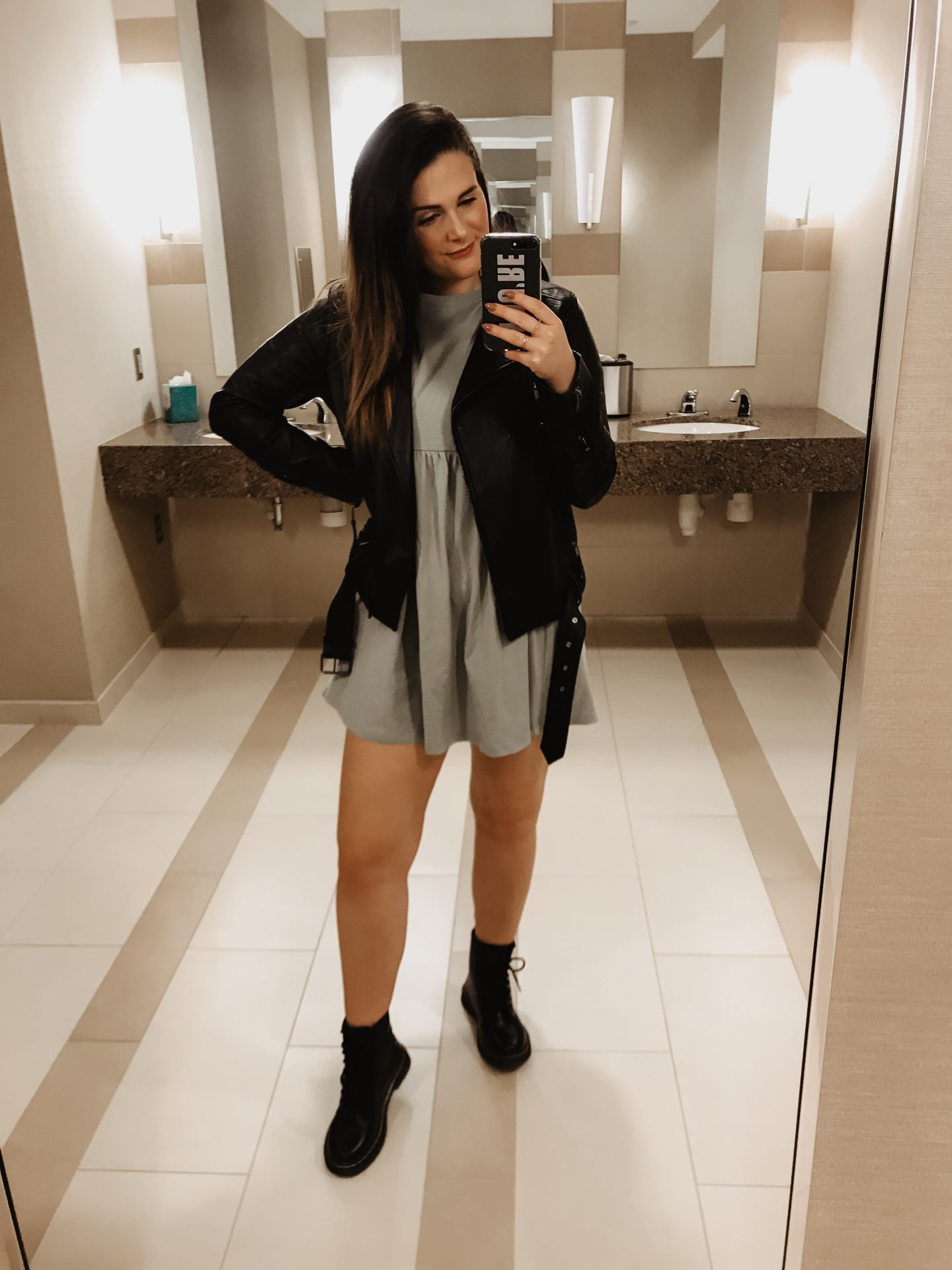 Last, but not least, a dupe for Dr. Martens! I just got these last week, but they're amazing. They look just like the real thing. I've been wanting a pair for a long time, but I wasn't going to pay the price!
SHOP THE POST