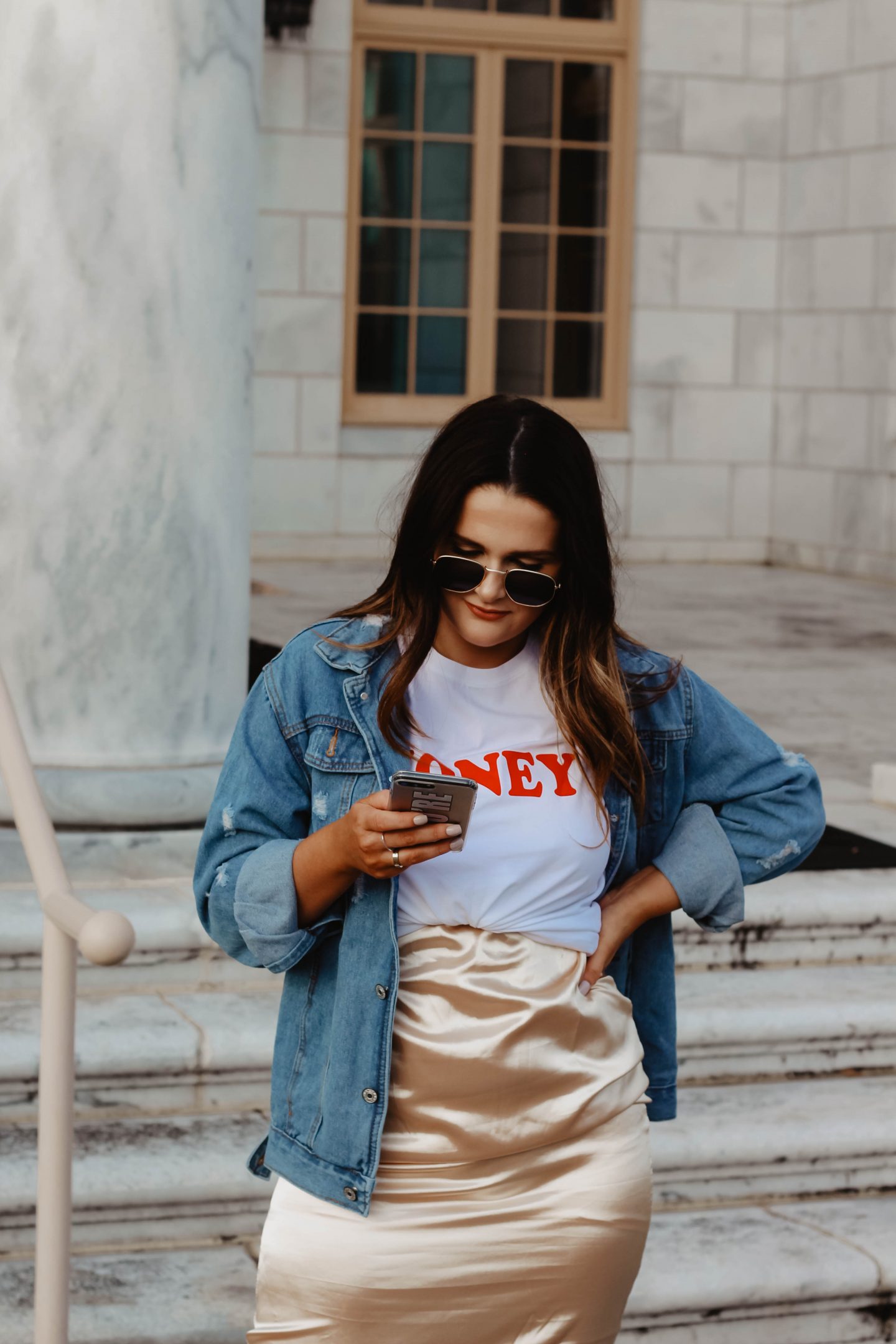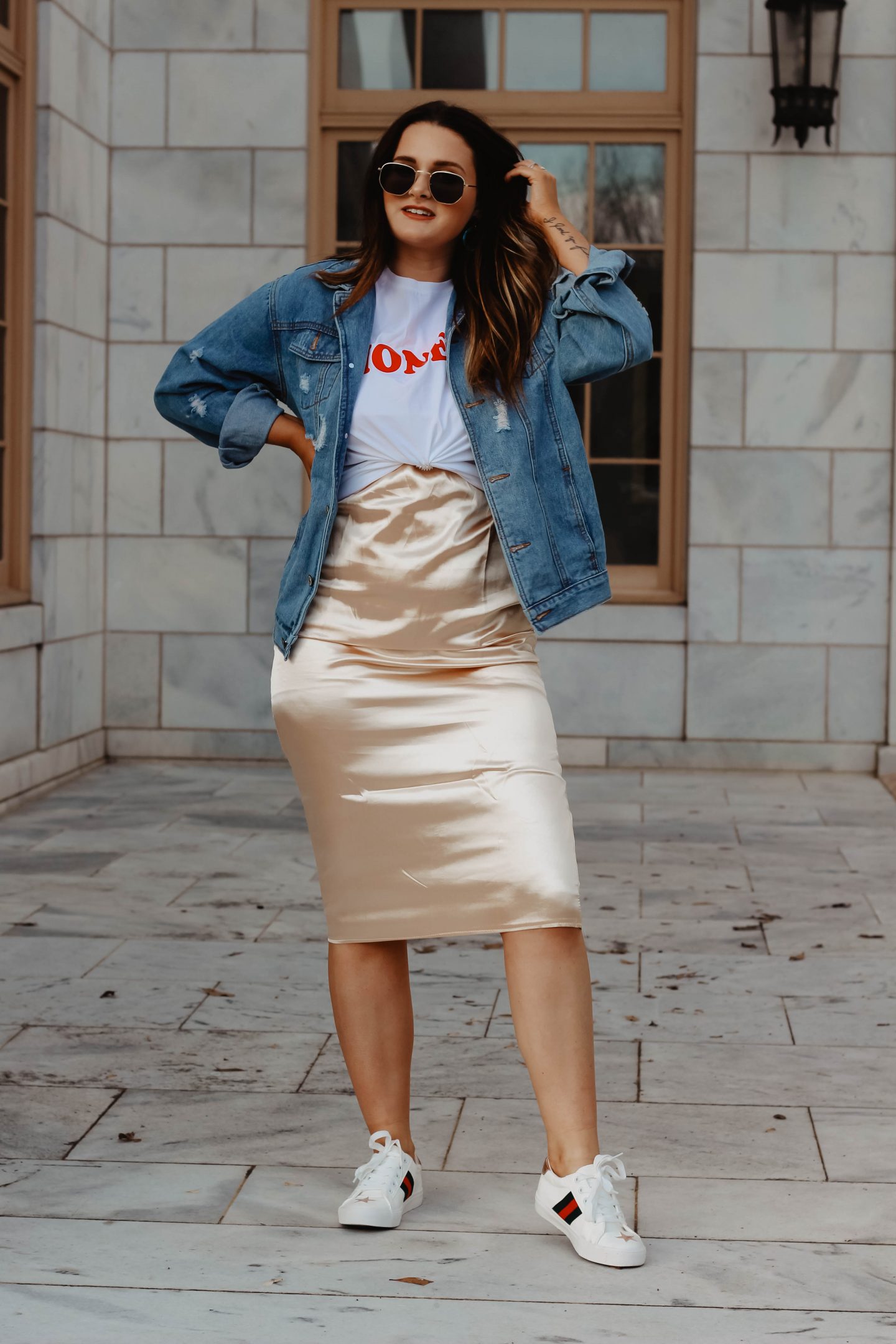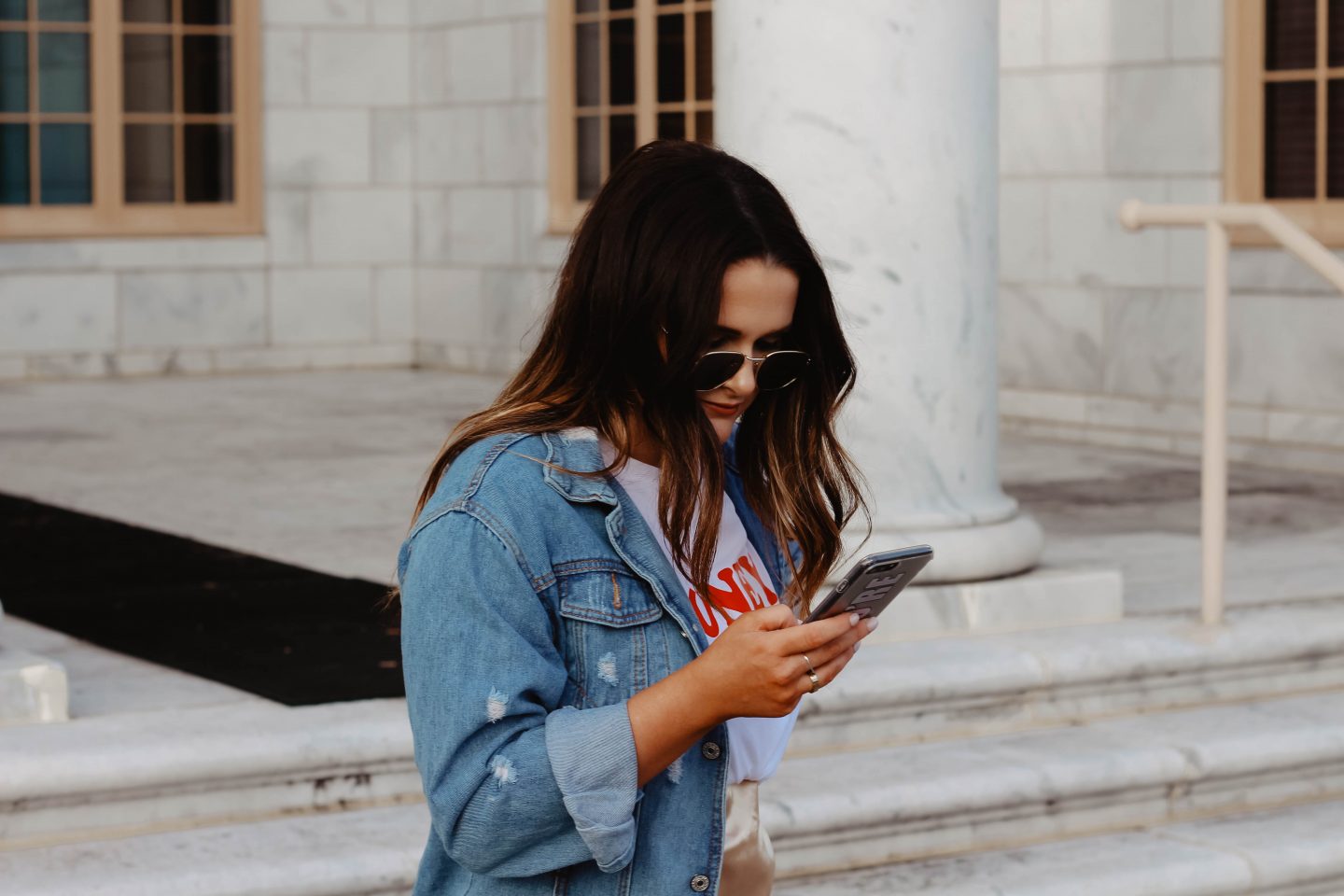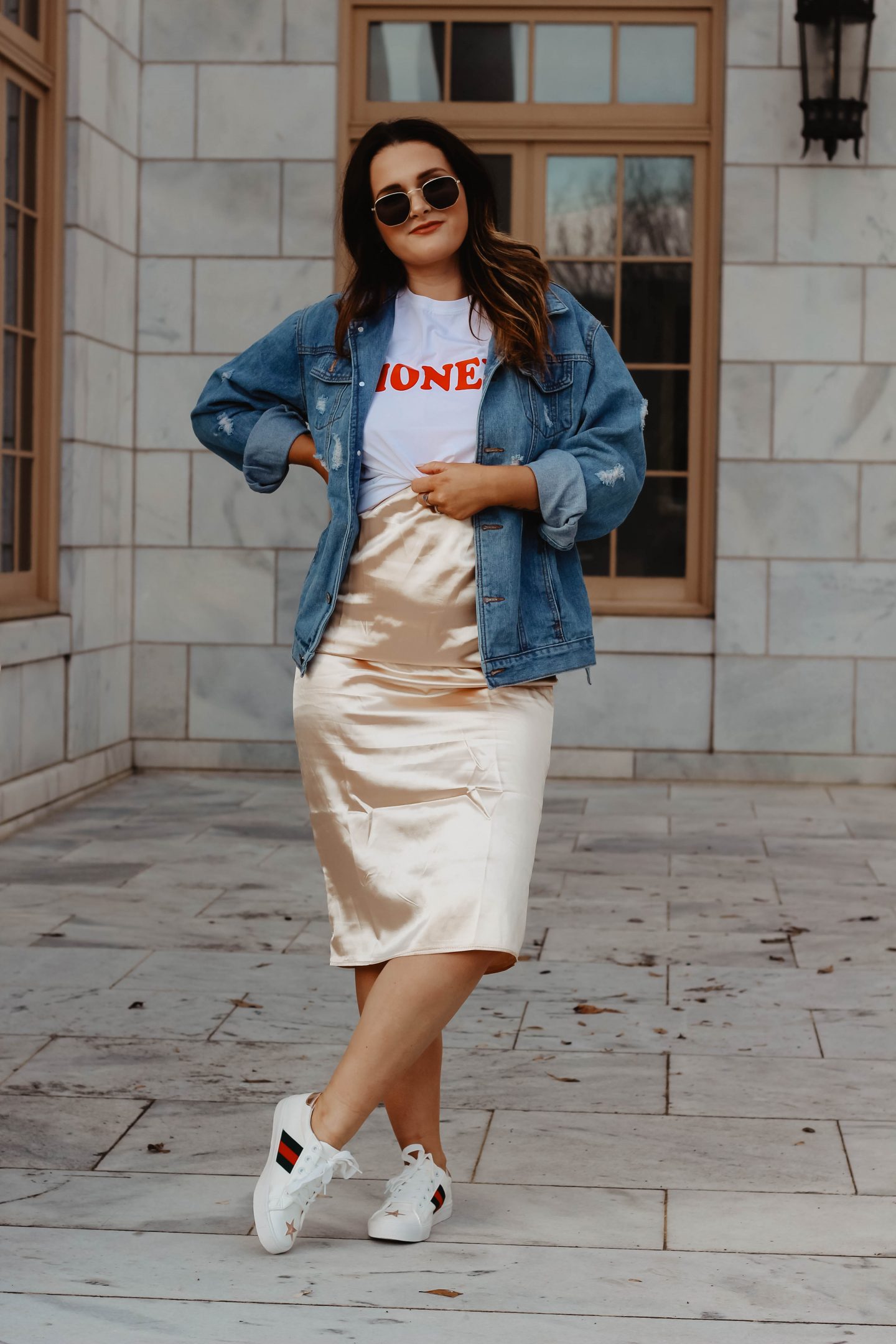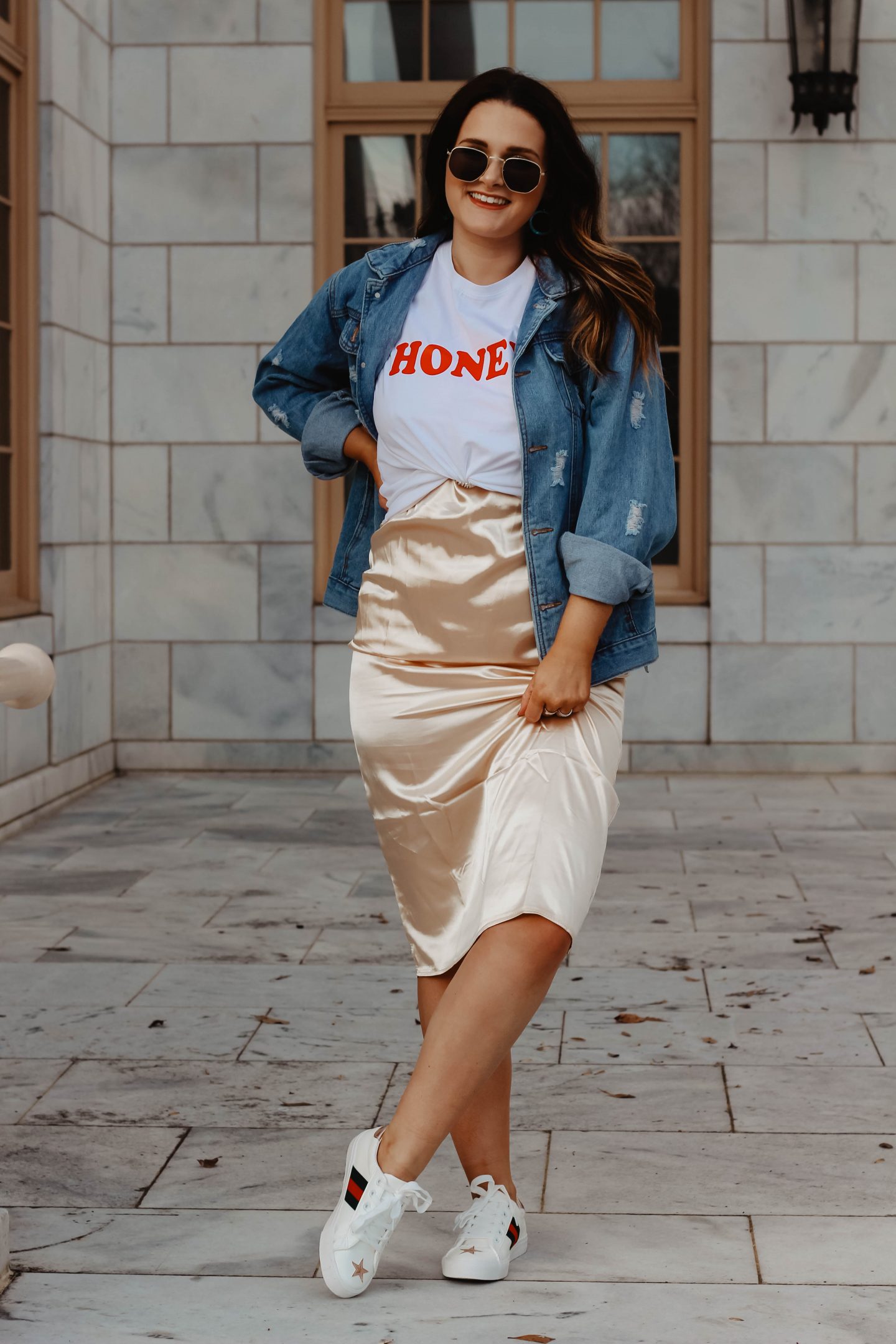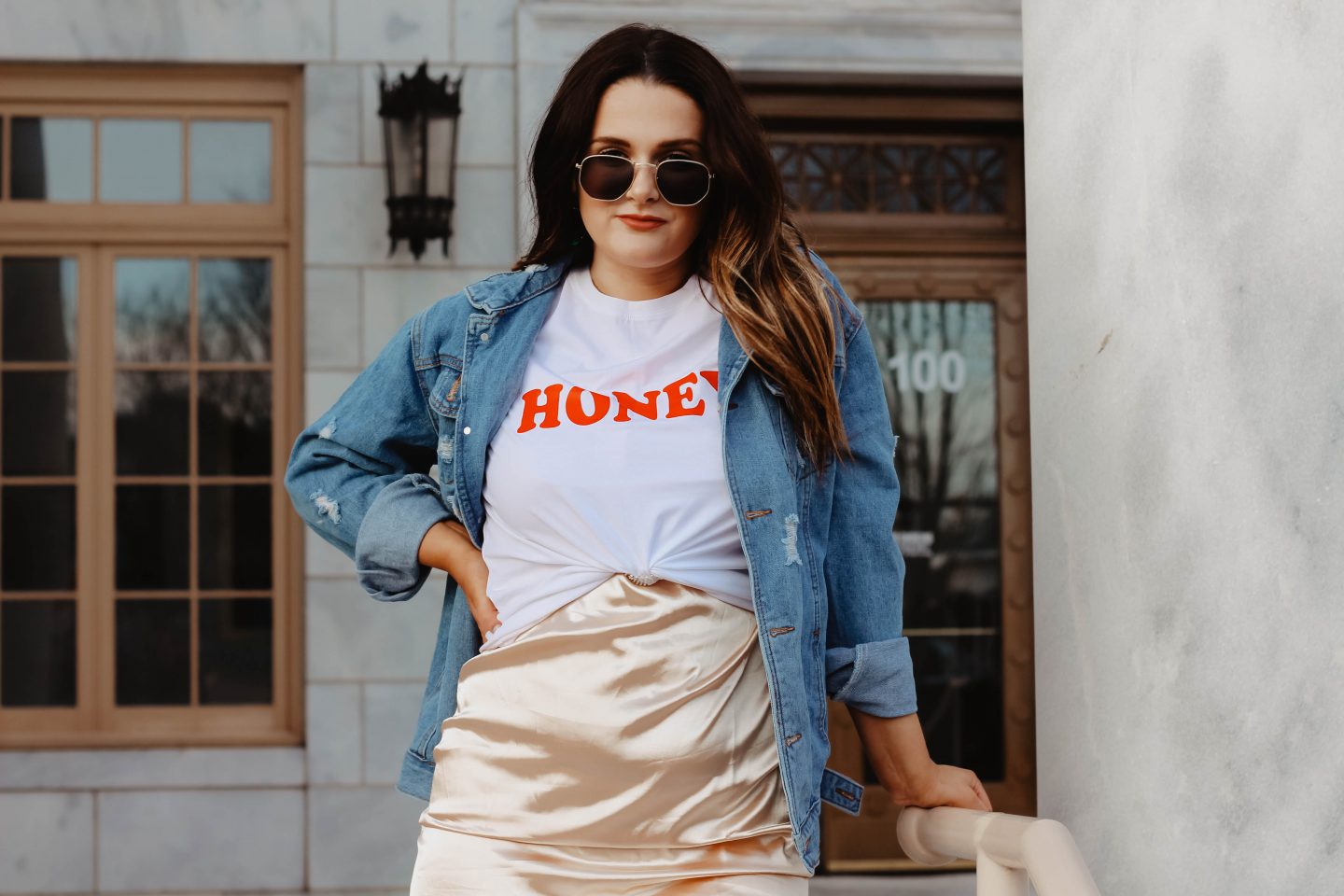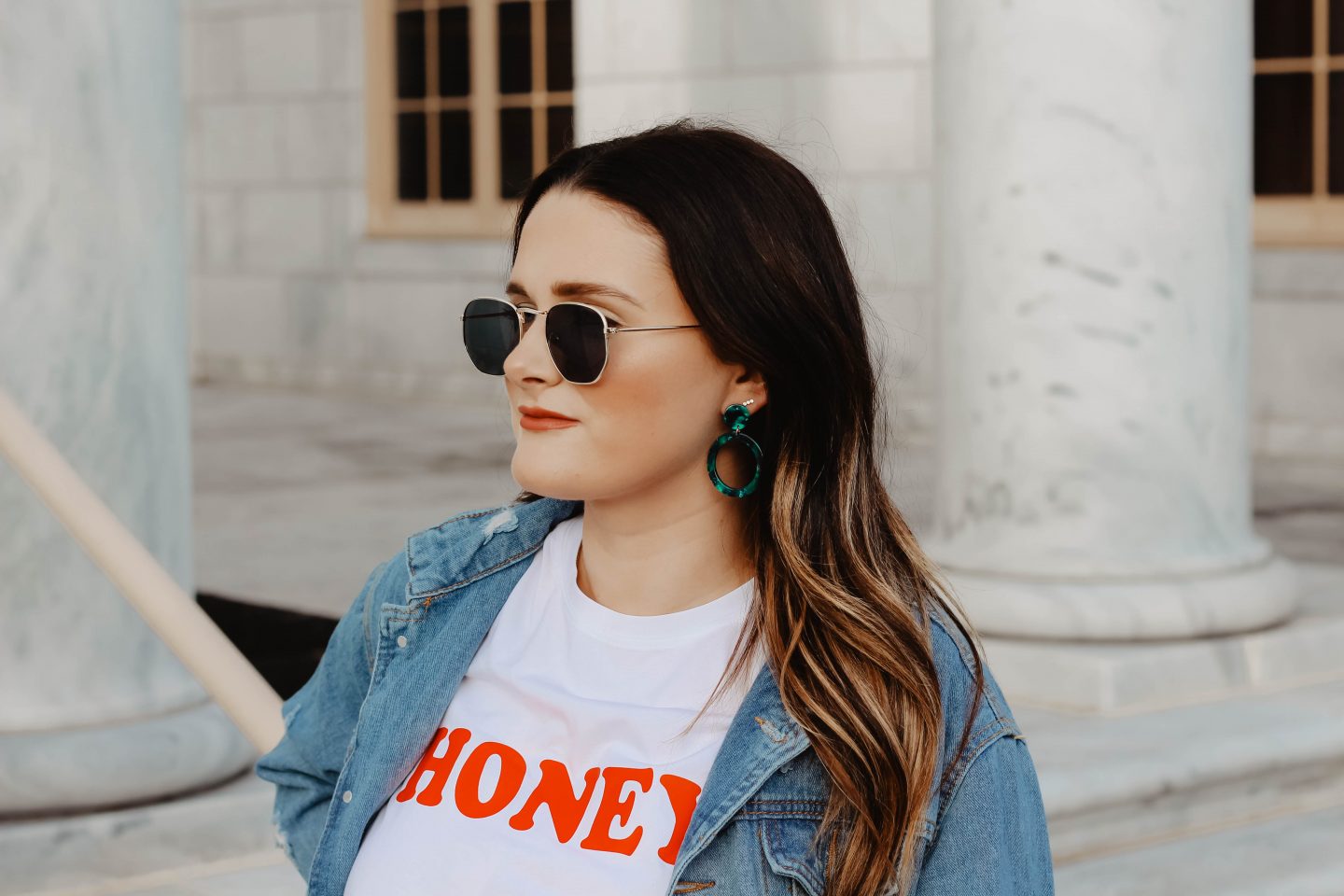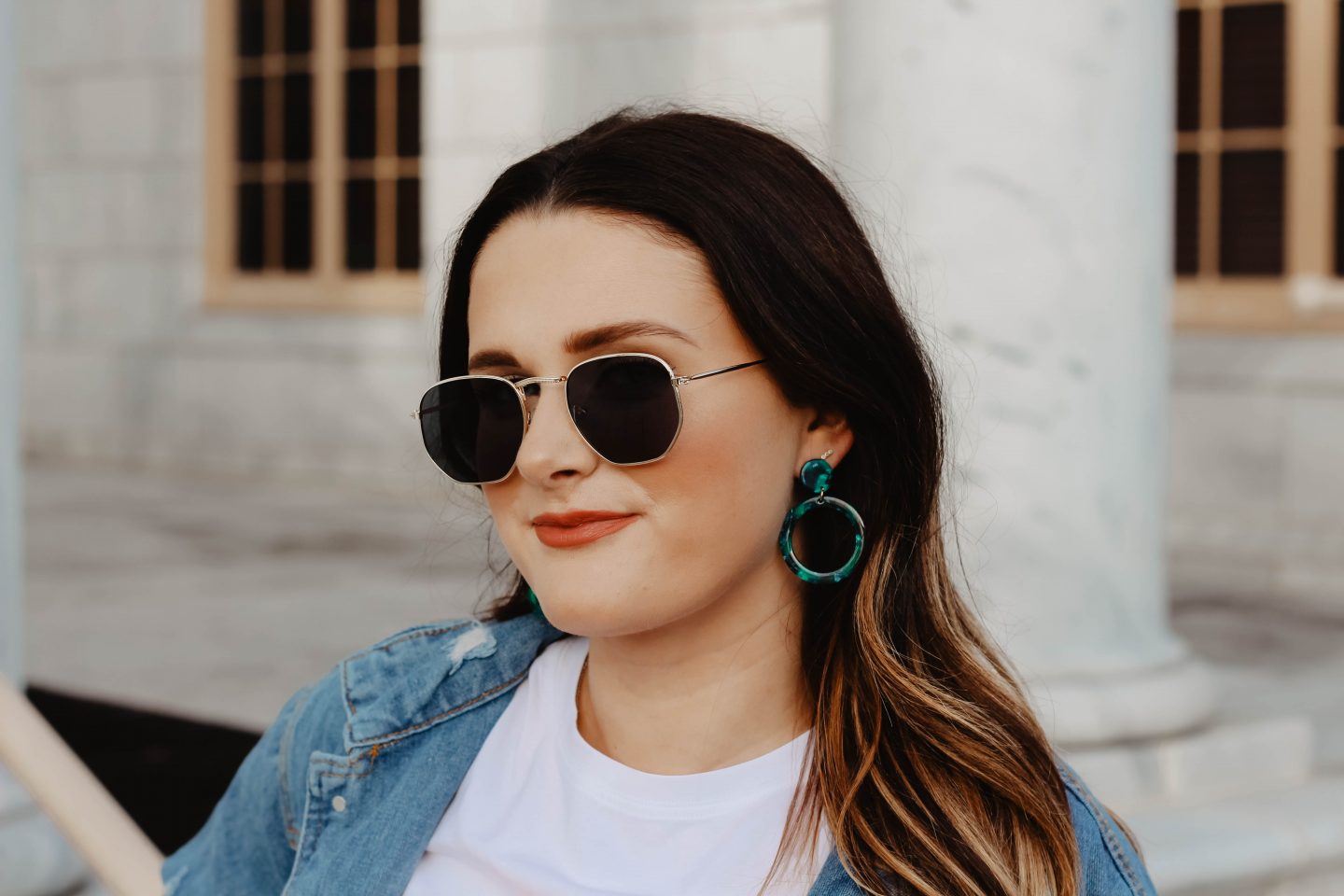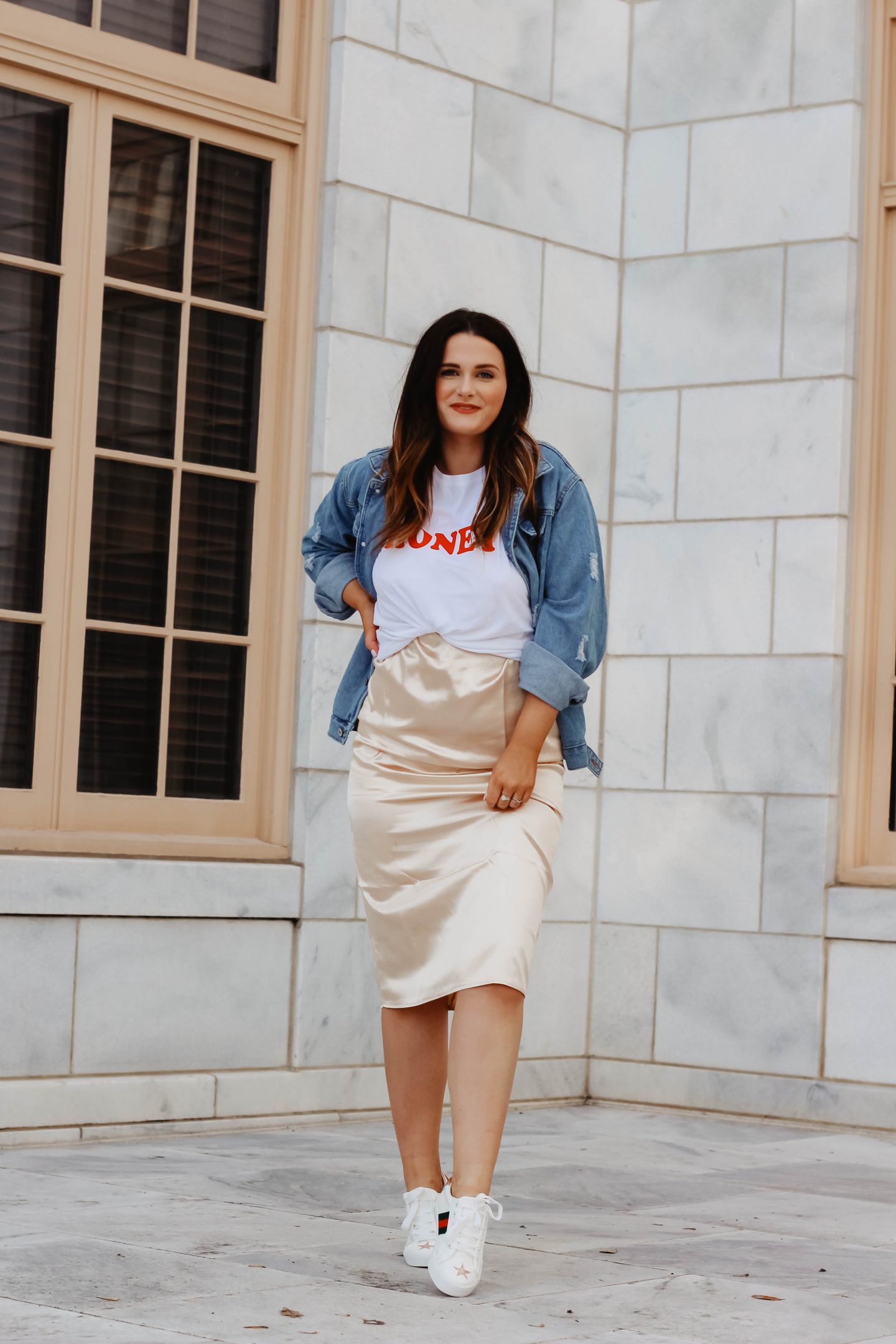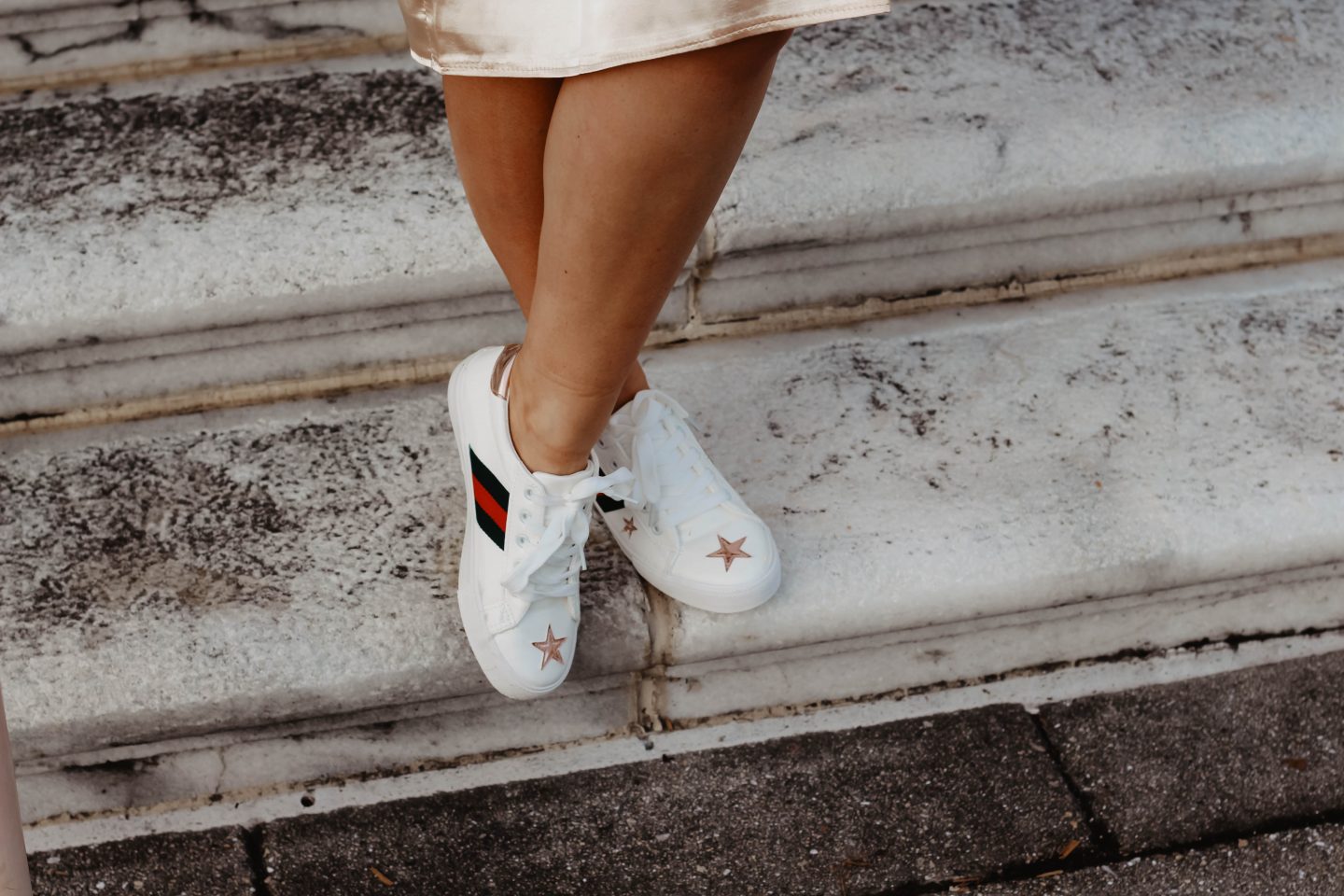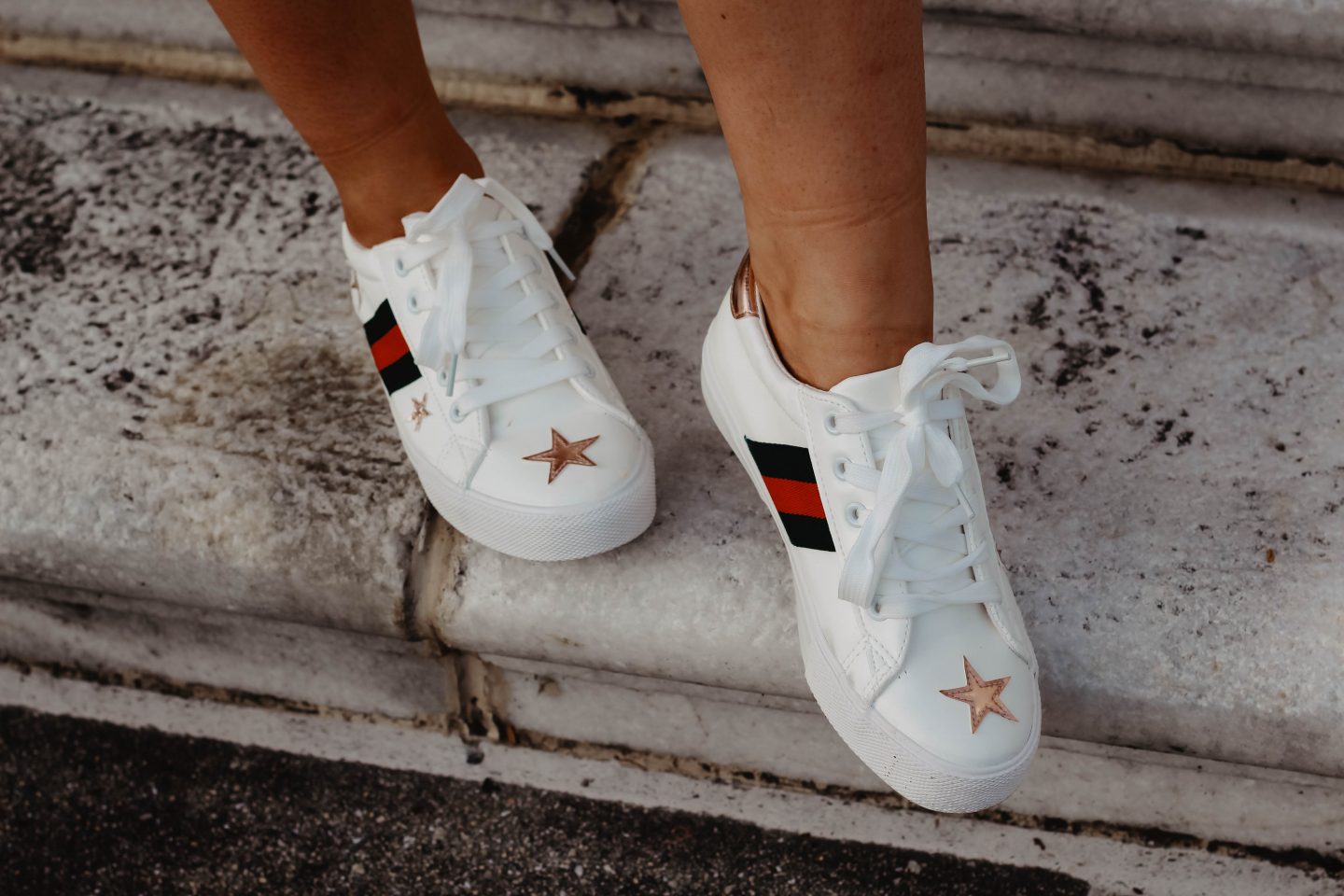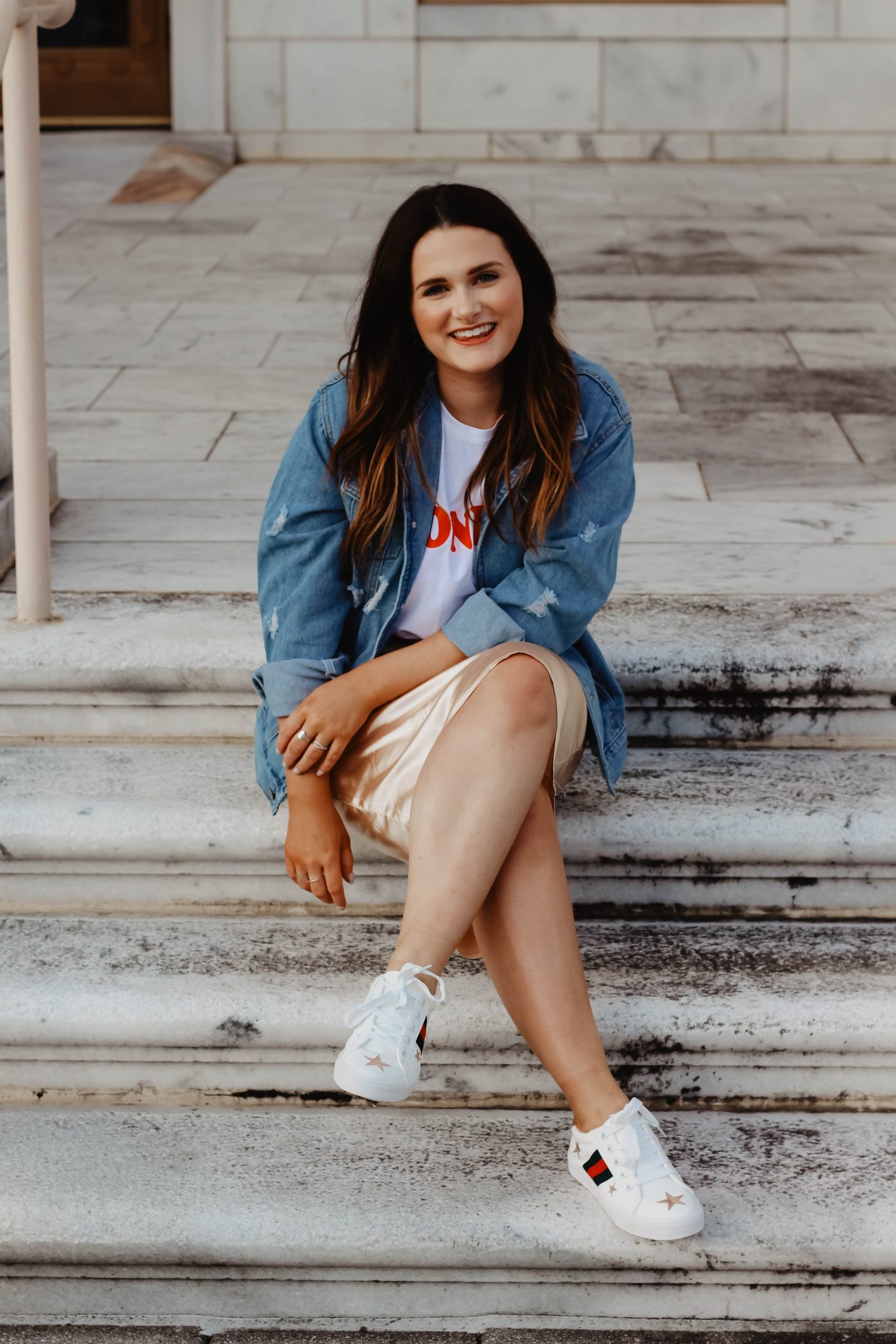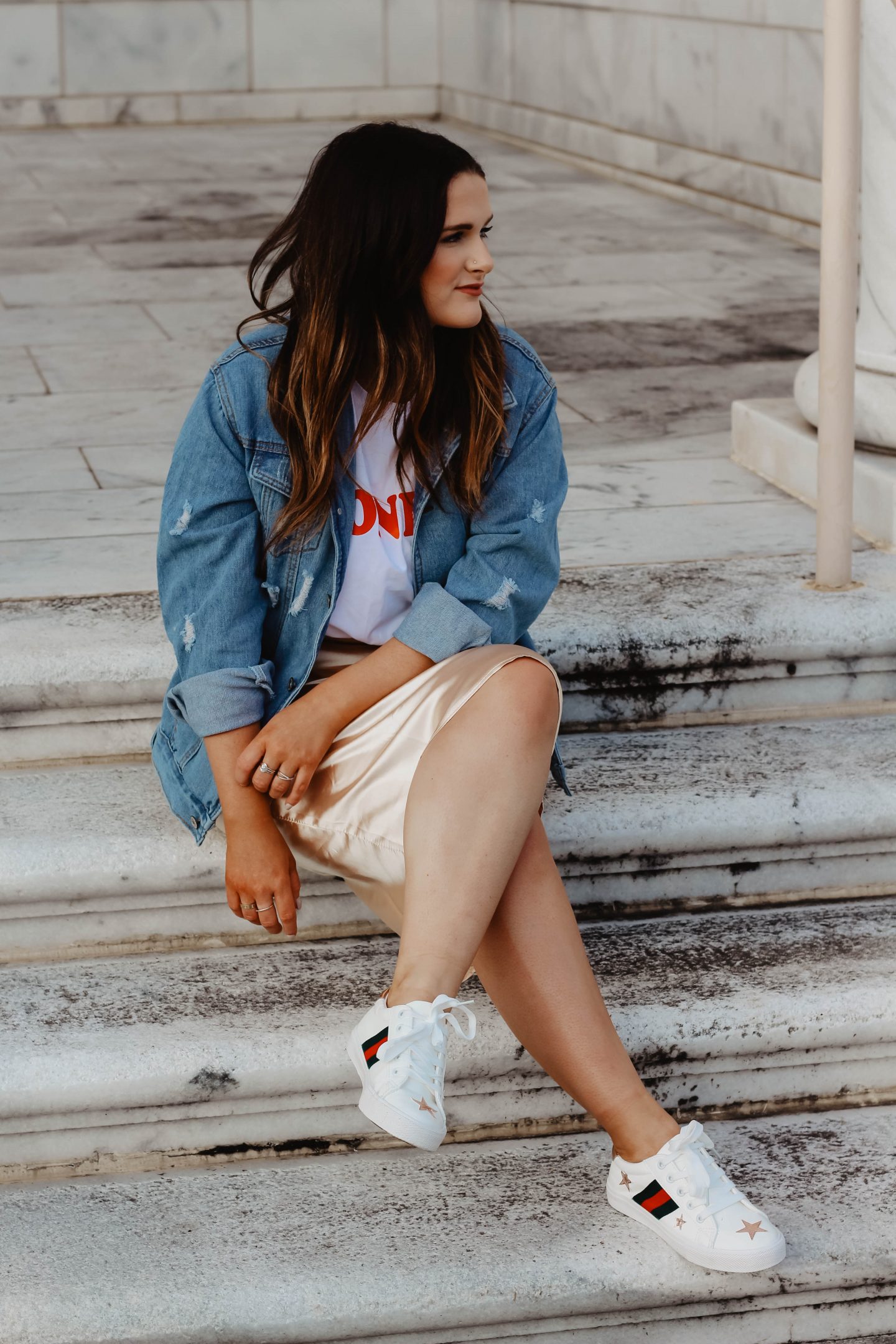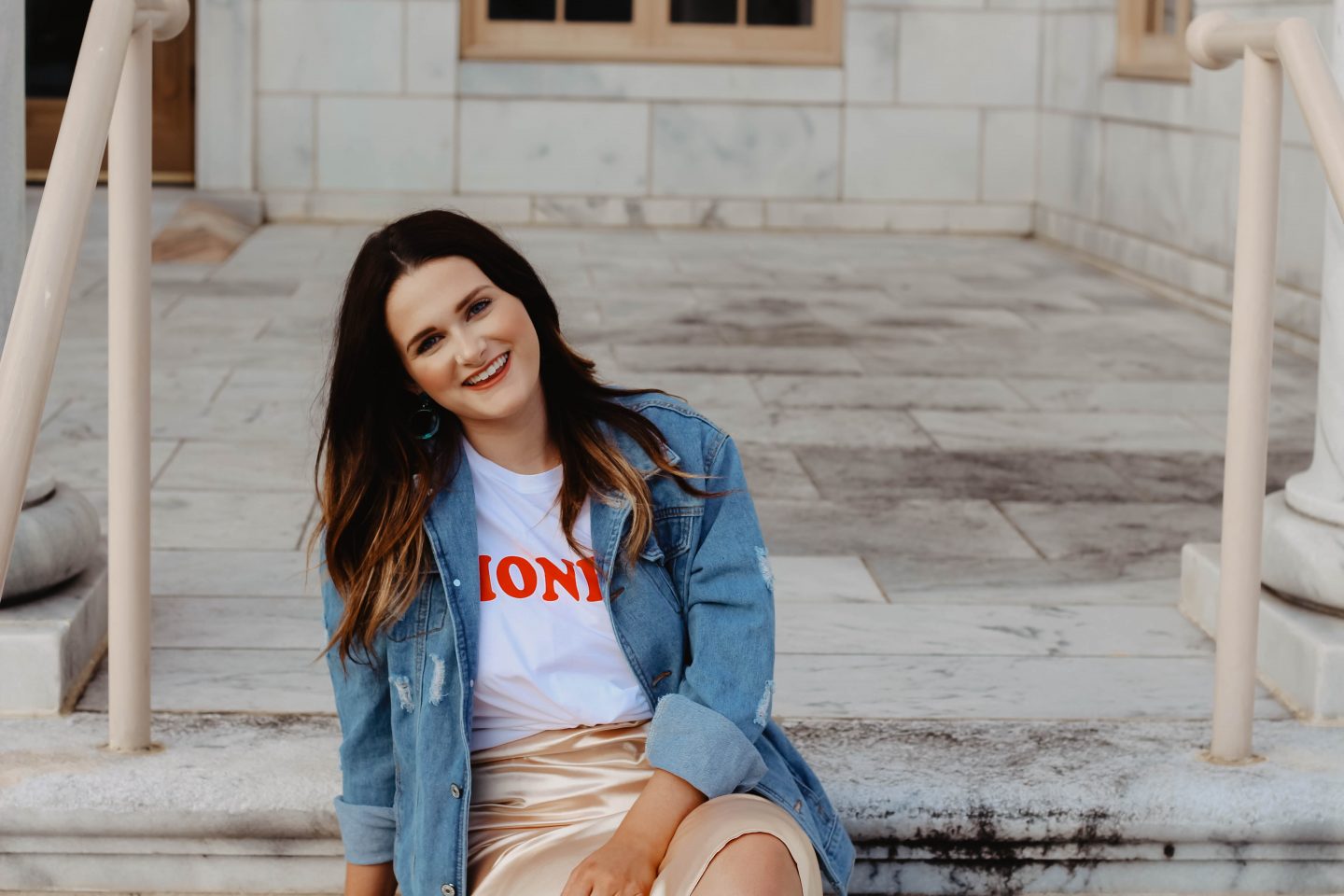 SHOP THE POST


It's about time that I did an all Amazon outfit! Considering how much I love shopping on Amazon, this post is long overdue. I've had so many people reach out to me and say that they never think to look on Amazon for clothes, so I'm here to enlighten. If you're an Amazon stan like myself, or you're ready to branch out into the world of Amazon, then this post is for you!
The title of this blog post gives it away, but today I'm showcasing an all Amazon outfit for under $100! Now, let's talk deets. I wanted to put together something fun and different, but with pieces that I could use in other looks. I could have gone without the denim jacket because I have a few, but I wanted to get one for research to see if I could find a good quality one on Amazon! And I did.
The denim jacket is $35 and was a great find. I will say that the jacket does have a strong odor upon arrival since it's coming from a factory, but it's nothing that a few washes can't fix. I love this jacket because it's not too thick and is the perfect amount of distressed. I got a size large and it's the perfect amount of oversized.
Next up, the tee! I love a good graphic tee, so I wanted to find one from Amazon. This 'honey' tee comes in 3 colors, and there are also tees with other sayings on the front. This shirt is also very stretchy and comfy, so it was a perfect find. You'll definitely see me wearing this through spring and summer.
I know it may look like a skirt, but it's actually a slip dress! I shared what the dress looks like alone on my stories and it's under the 'Amazon finds' highlight on my Instagram. I love the length, the neckline and how easy it is to style different ways. This dress comes in nine different colors and I got a size large!
Finally, let's talk about the accessories! These shoes were an absolute steal. They're $20 and the perfect dupe for the Gucci sneakers that everyone is spending a fortune on. They're actually really comfortable too! To finish off the look, I added my favorite sunglasses from Amazon and a pair of acrylic earrings. The earrings actually came in a pack of 6 for $13, but since I'm only wearing one pair, they're about $3 making the outfit under $100 for everything!
If you liked this post, let me know in the comments down below and I'll make this a regular theme! Also, feel free to give me some ideas for types of items, style of clothing, etc.!