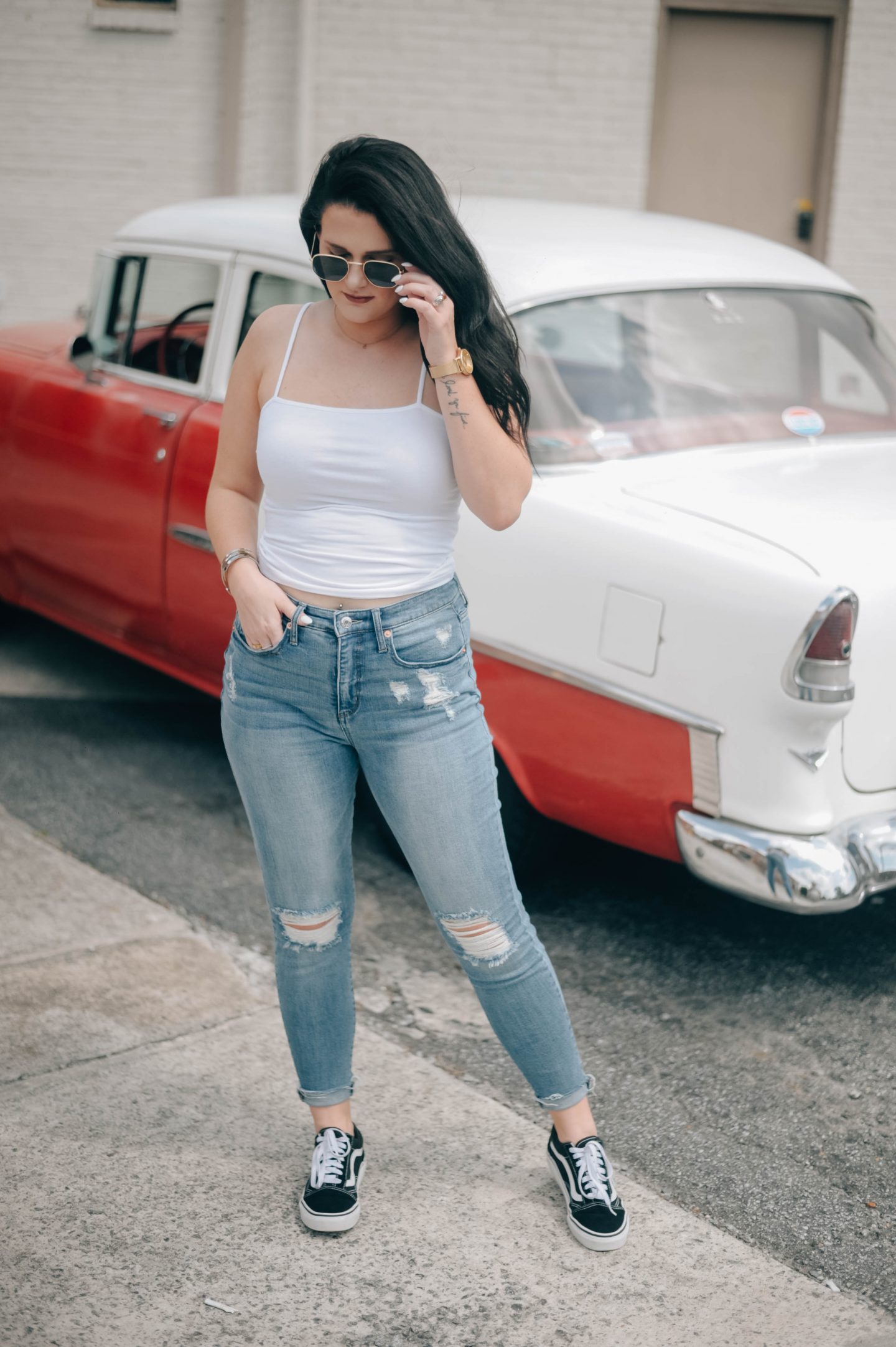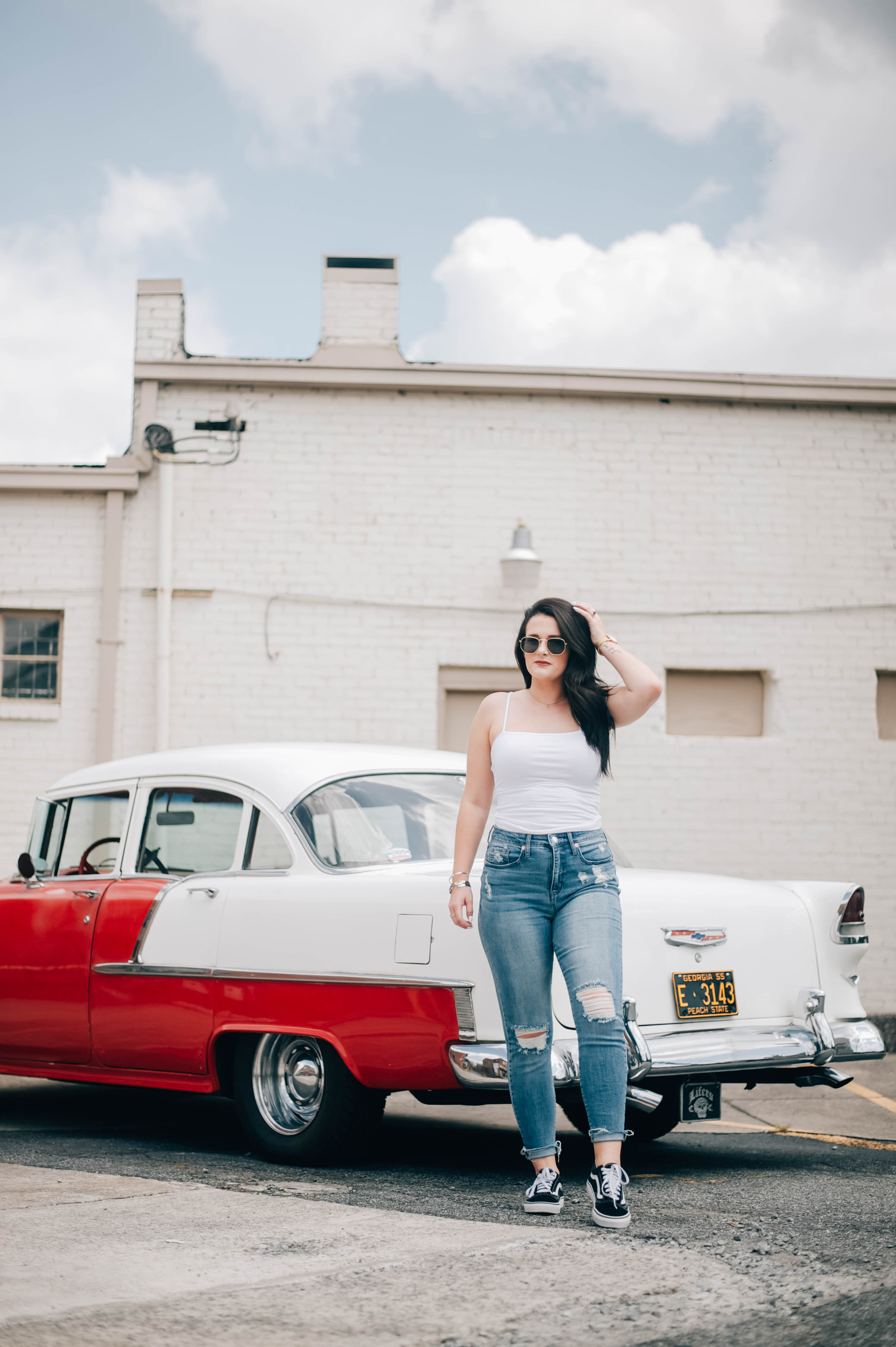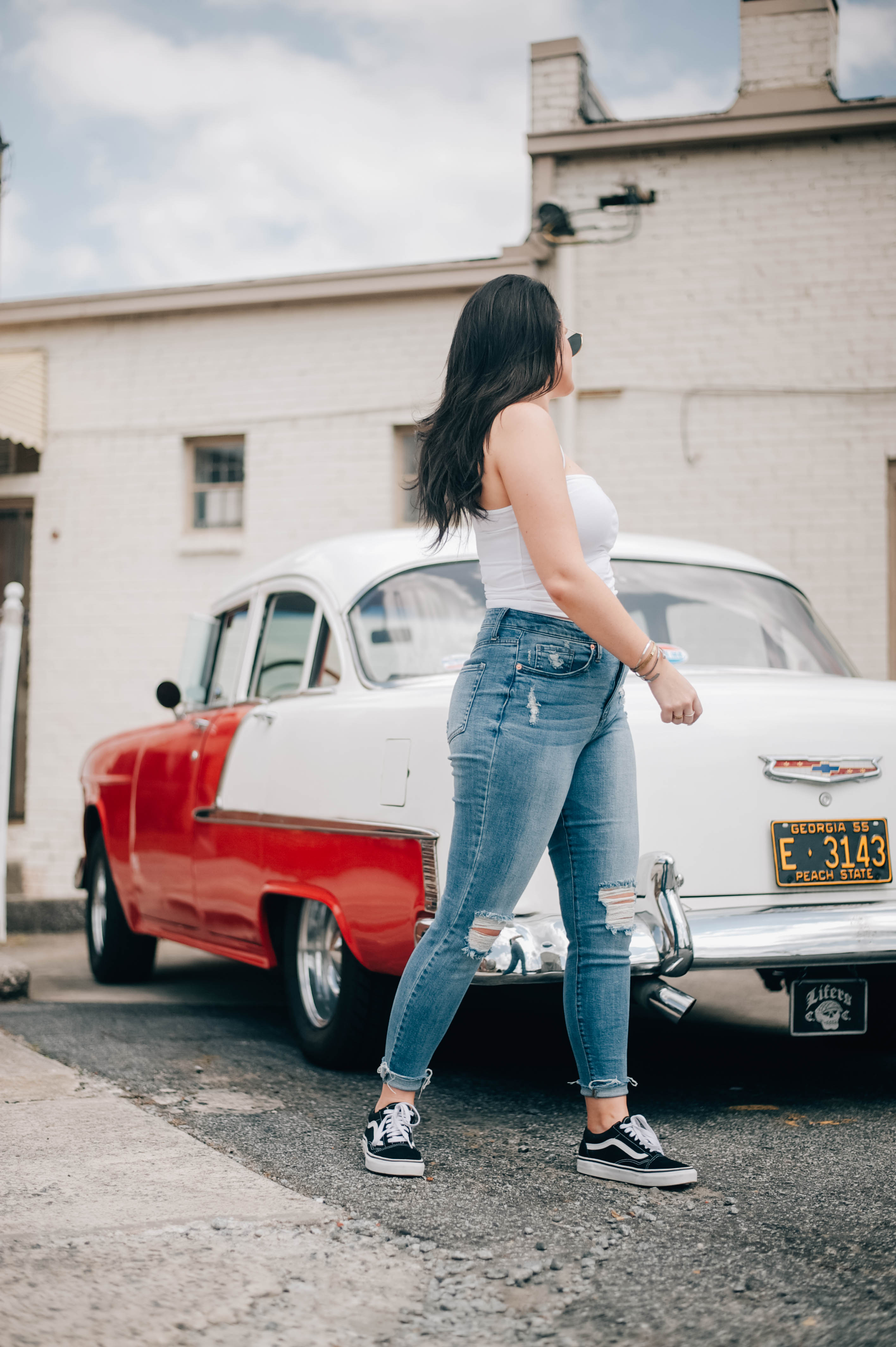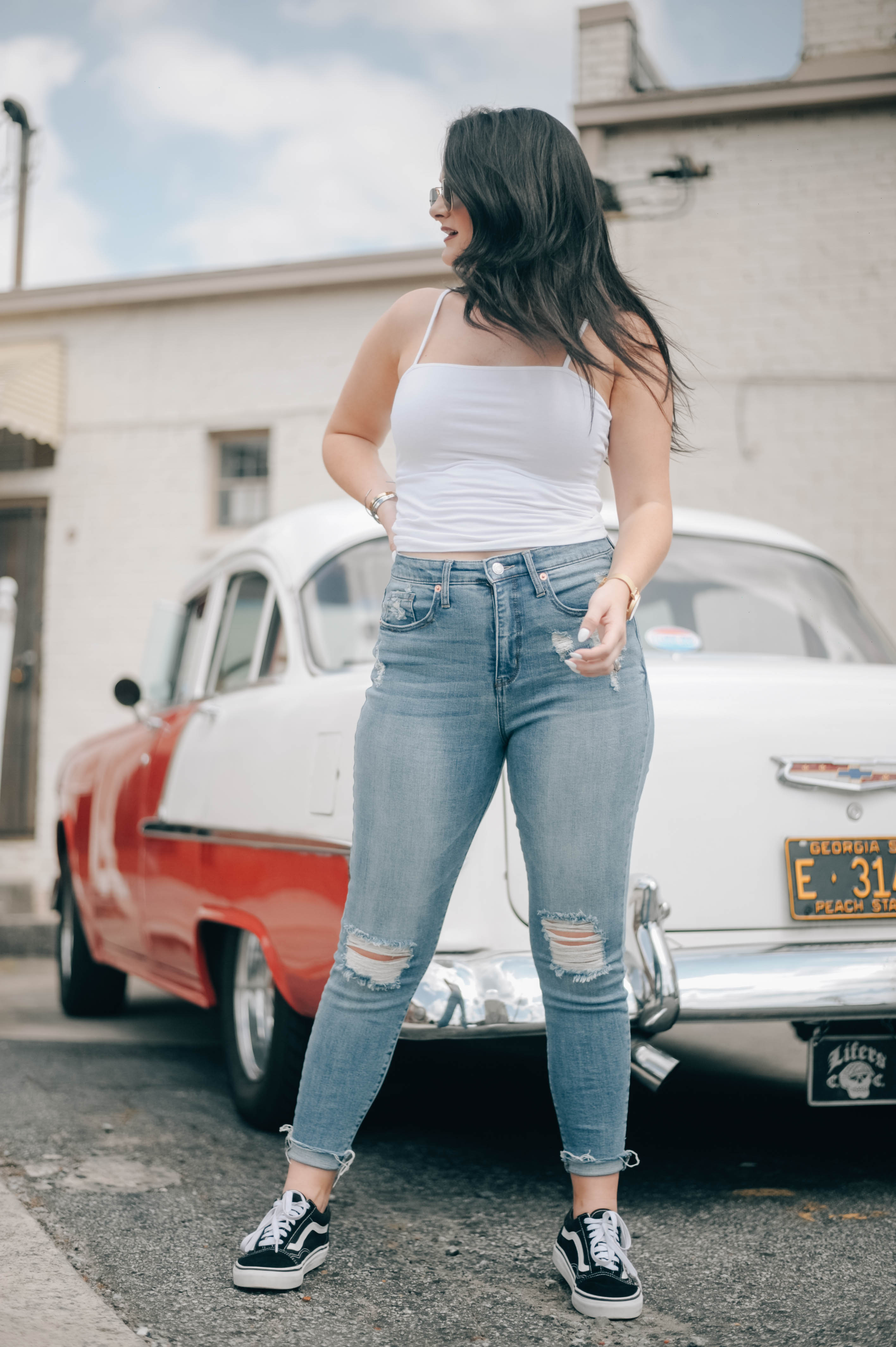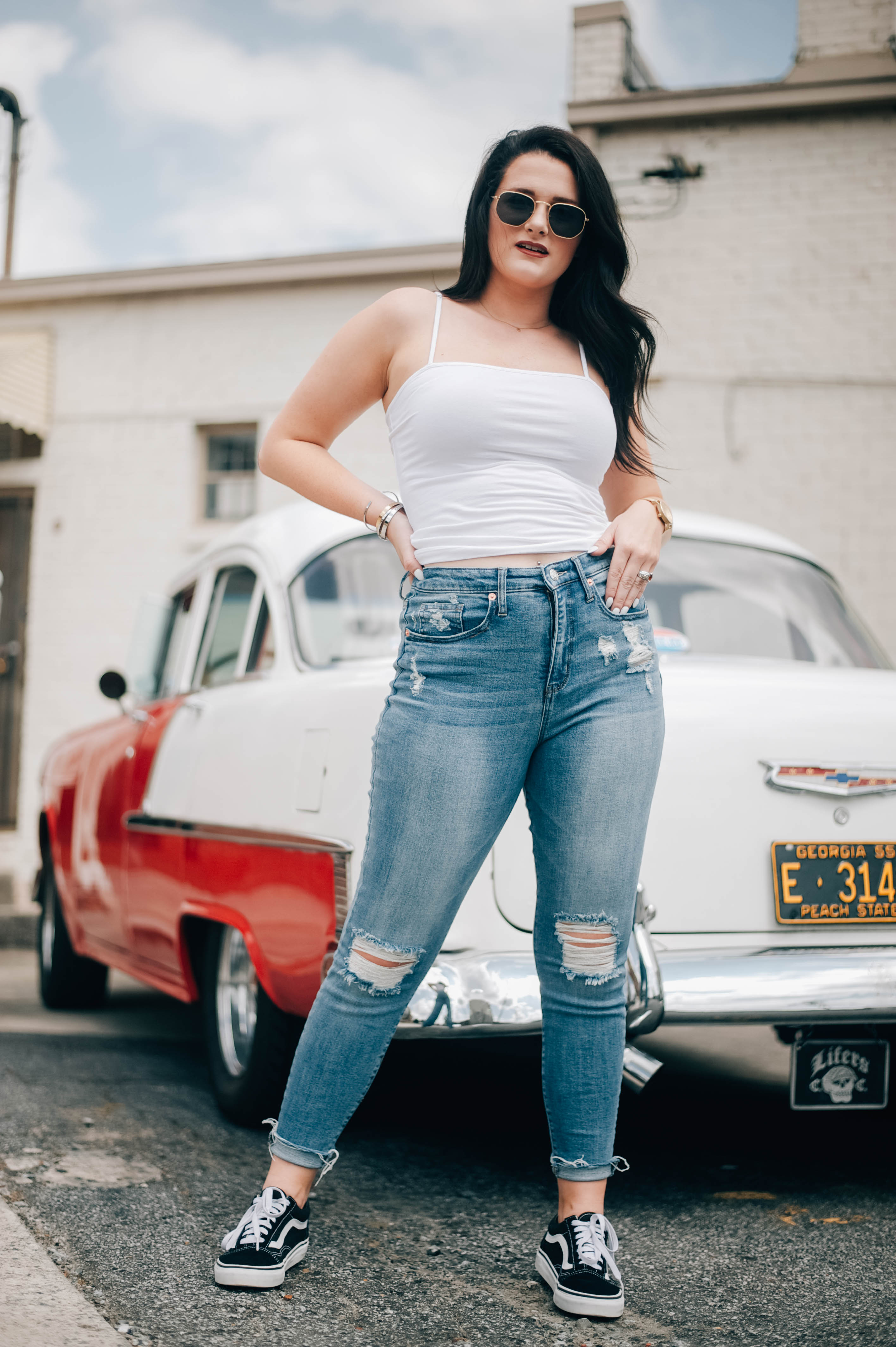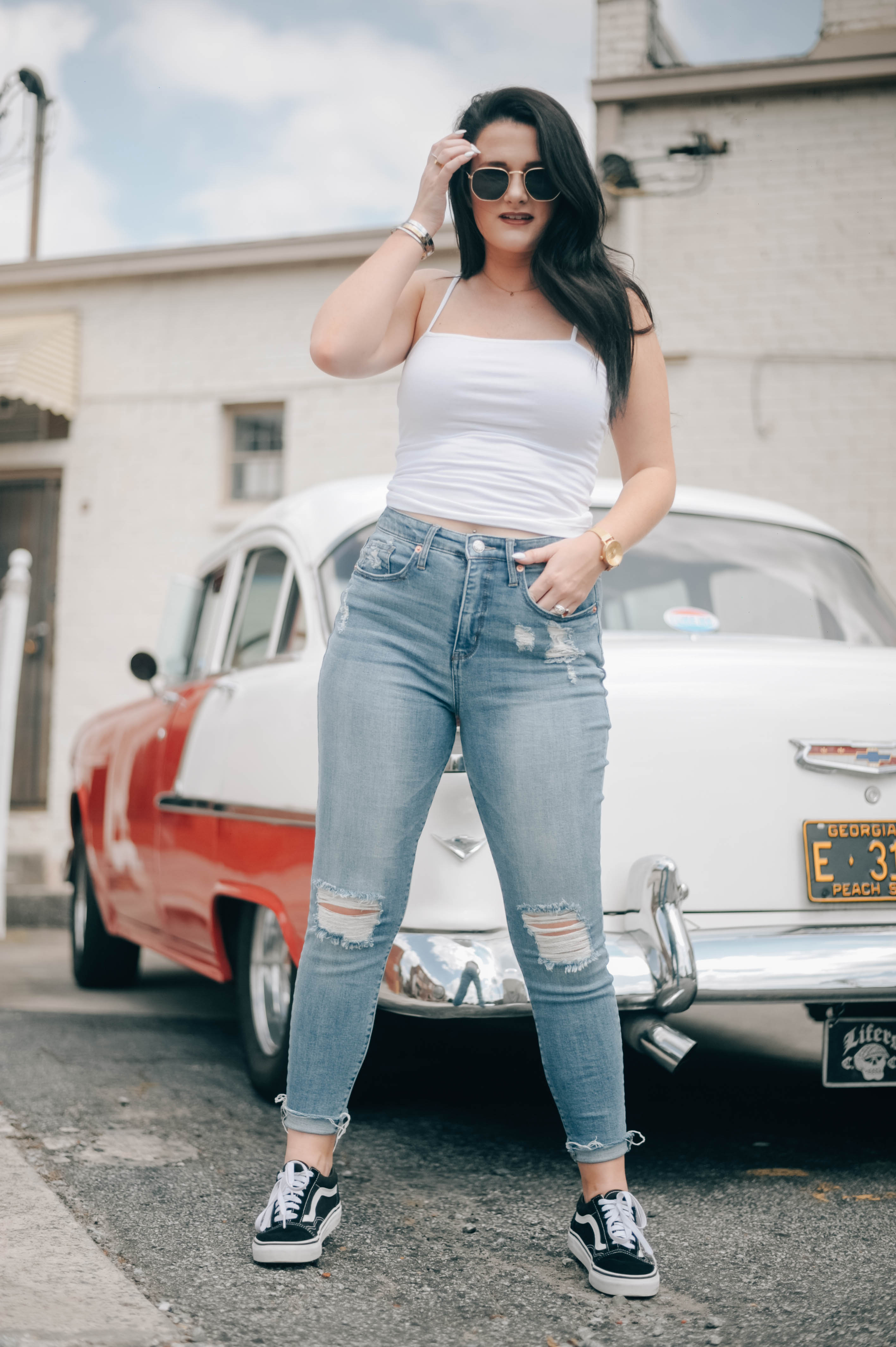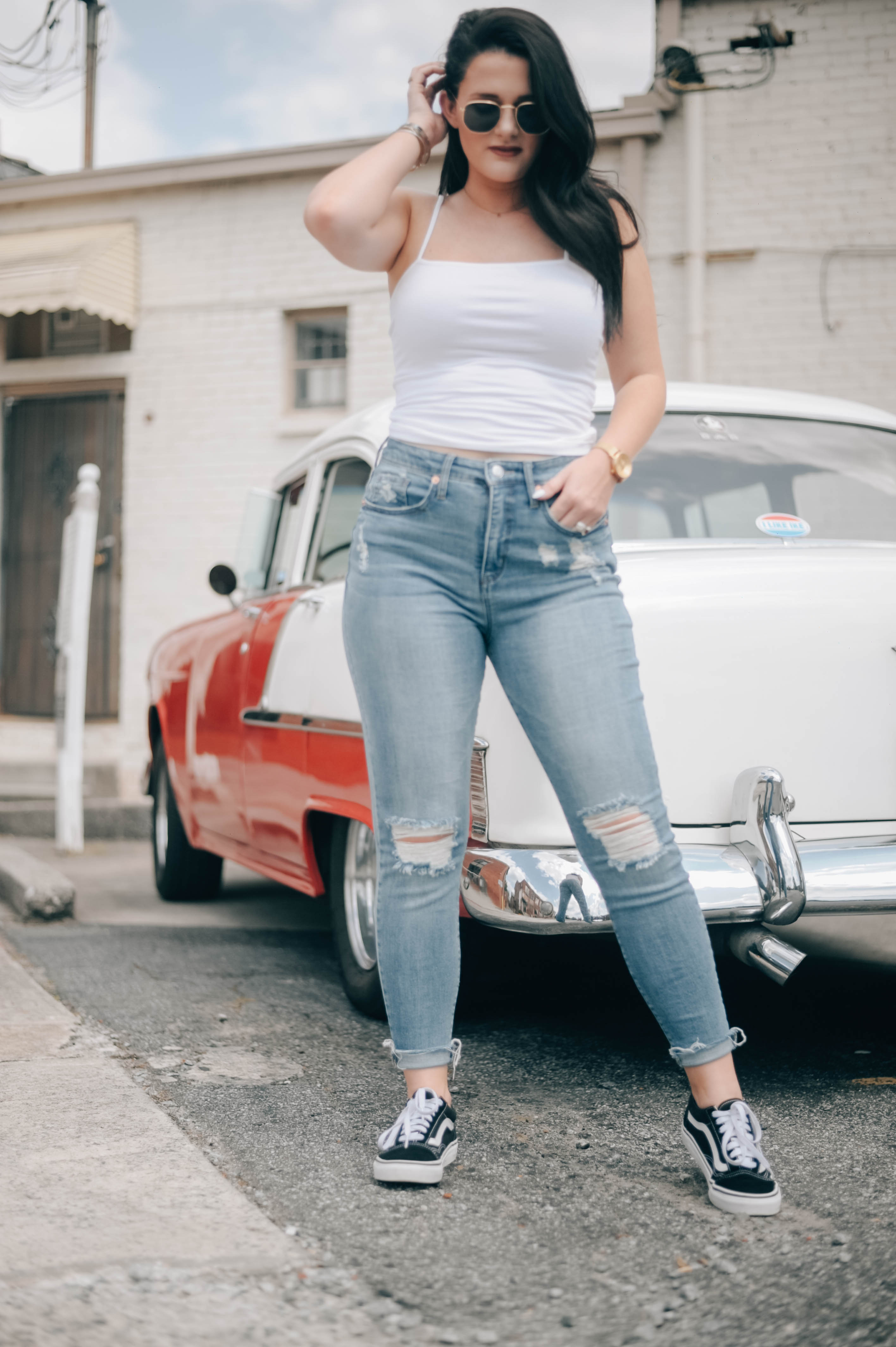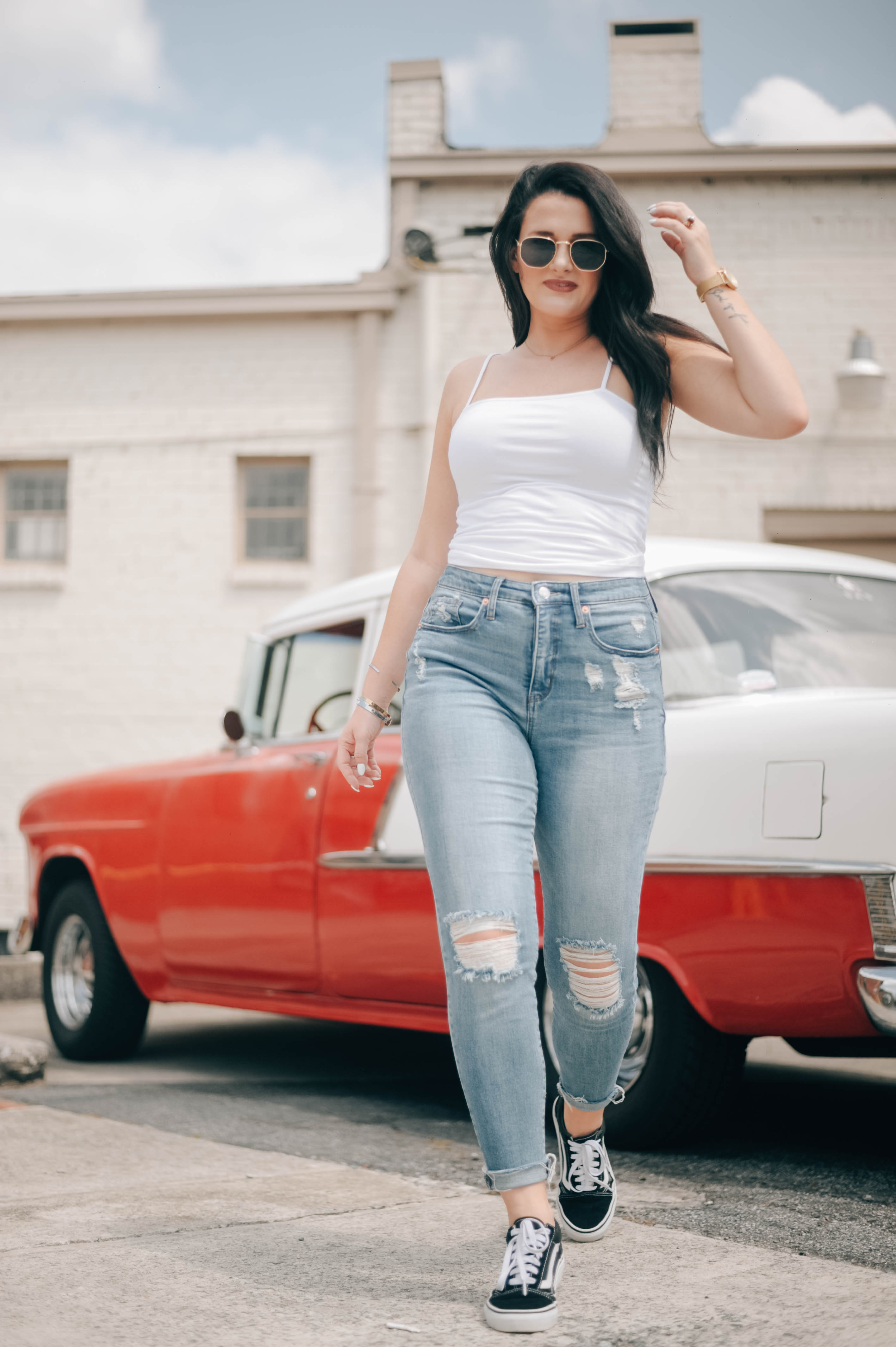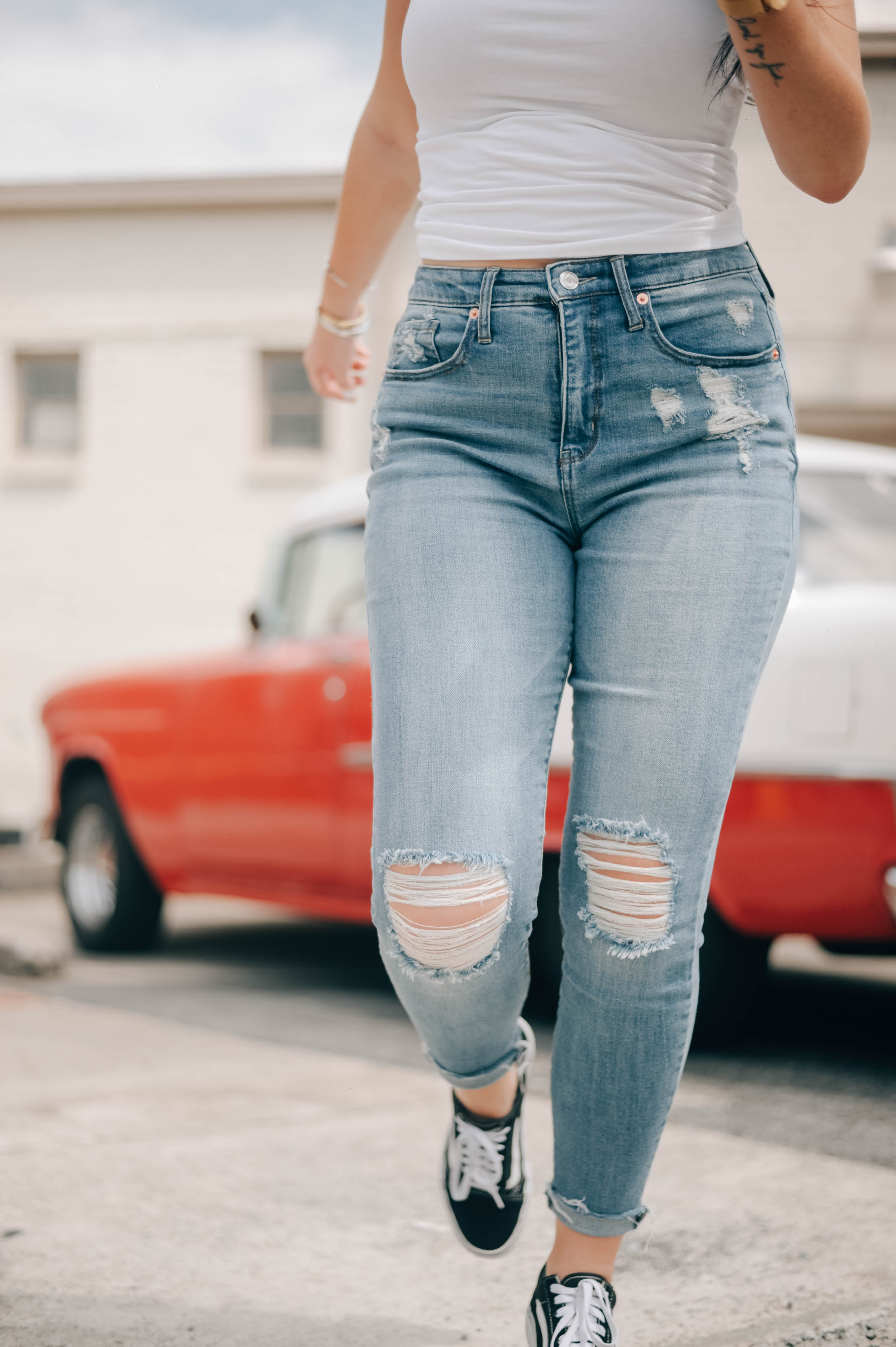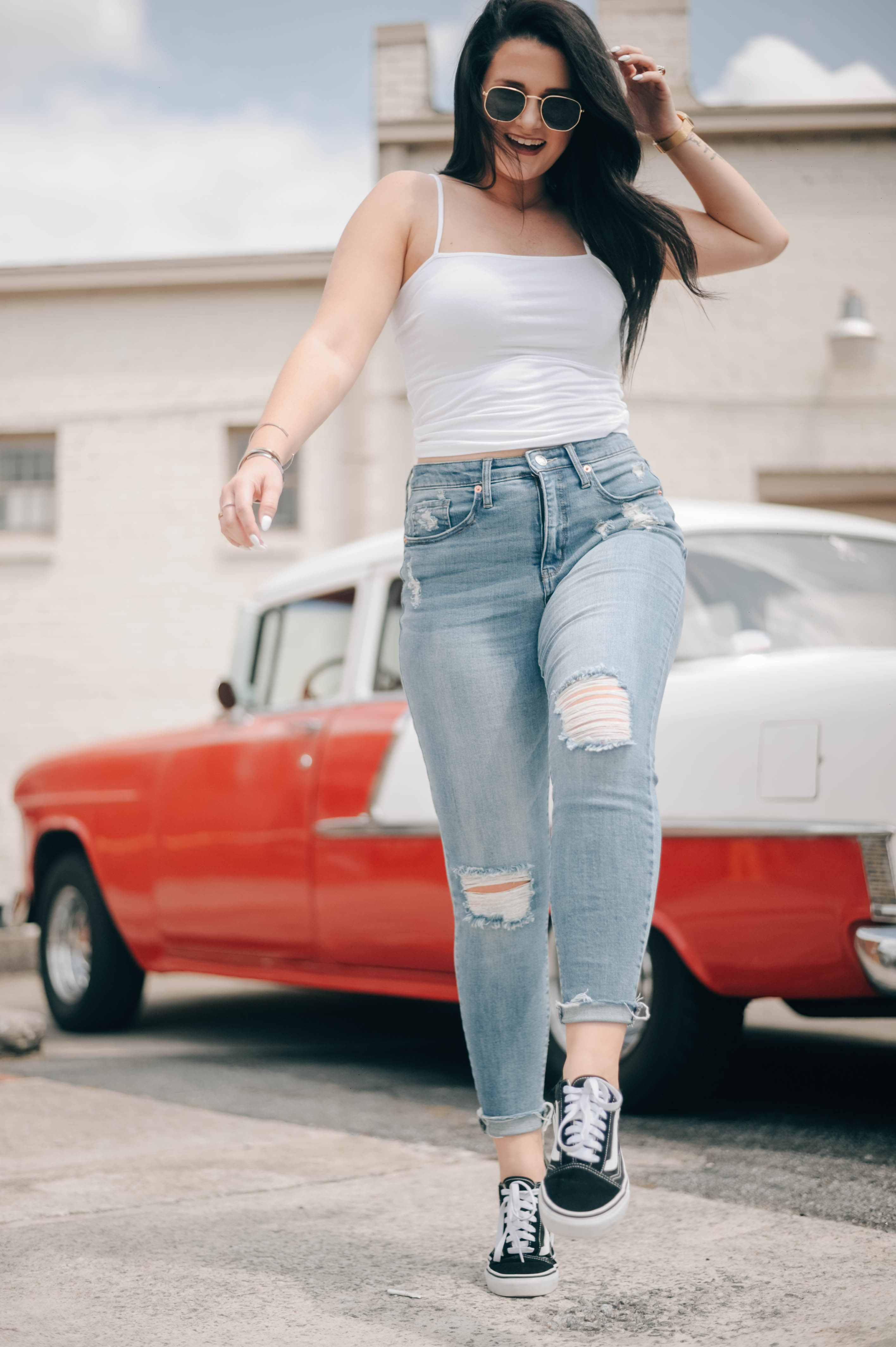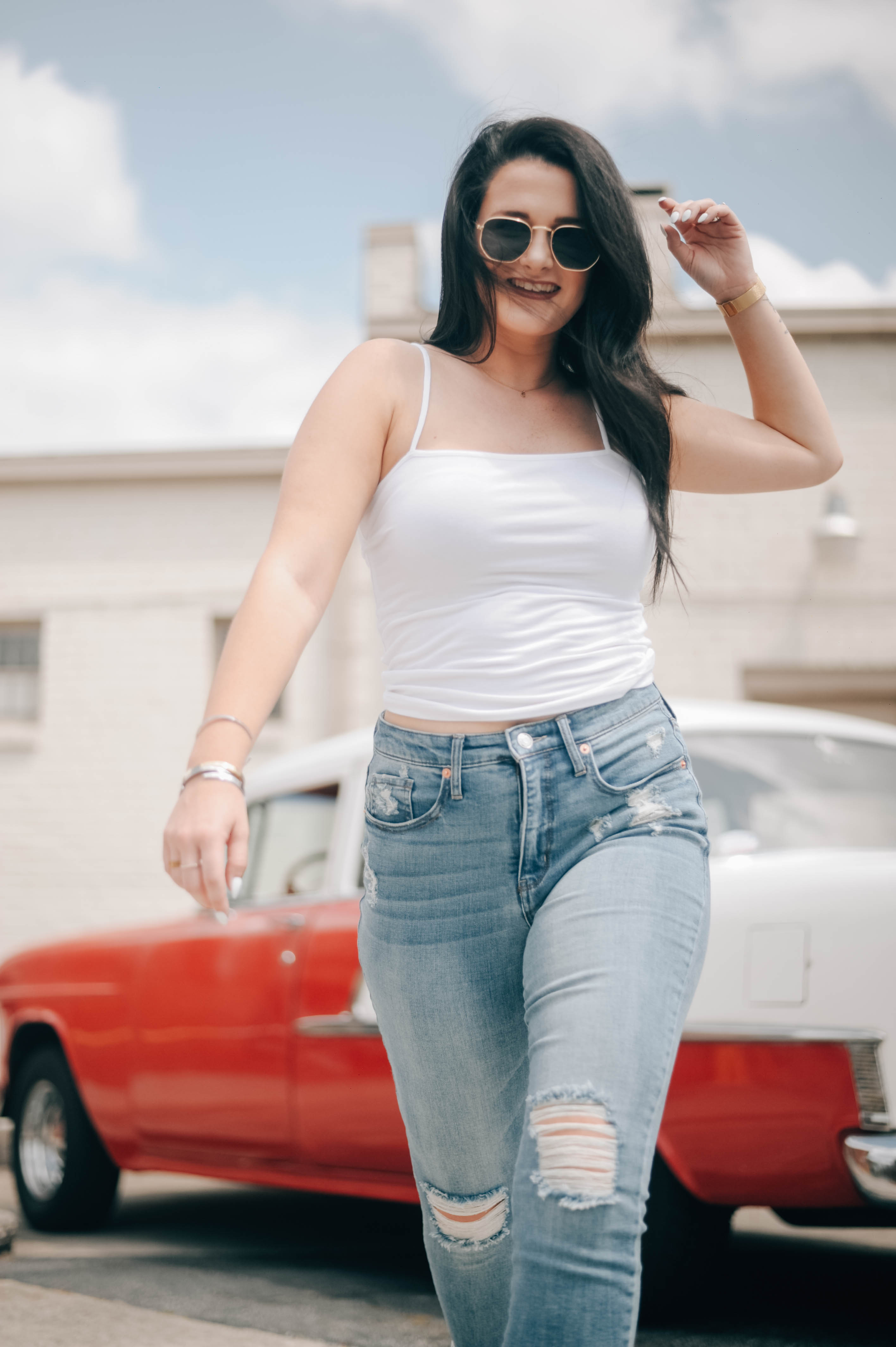 Photography by Minela Sejdin
SHOP THE POST


I've done it; I've found the perfect pair of jeans for only $20. No, not on sale for a limited time only, or on clearance about to be gone forever – just $20, full price.
I went to Target the other day because I had needed to look for a few things and ended up finding my new favorite pair of jeans. When I saw that they were only $20, I was honestly shocked. I was like 'there's no way this is right!' But, it was! I tried them on and instantly fell in love.
They are soft, have some stretch to them and are incredibly comfortable. It's so hard for me to find high-waisted jeans that aren't too structured. Because of my curves, it's tough for me to wear things that don't have much give or stretch to them.
This particular pair is from Target's newest collection, Wild Fable. These are the high-waisted distressed skinny jeans and I purchased a size 8. One of the things that I love most about these jeans is that they're not too distressed, so I can easily dress them up or down. Here, I've paired them with a $3 Wild Fable tank, which is great for layering, and my vans.
One of the main reasons I went into the store that day was because I wanted to check out this new collection in person. Let's just say, it did not disappoint. I have a few more blog posts coming featuring some of the pieces from the Wild Fable collection. And I am so excited to share! I had made a purchase from the collection online before, but when I got into the store, I found even more pieces that caught my eye.