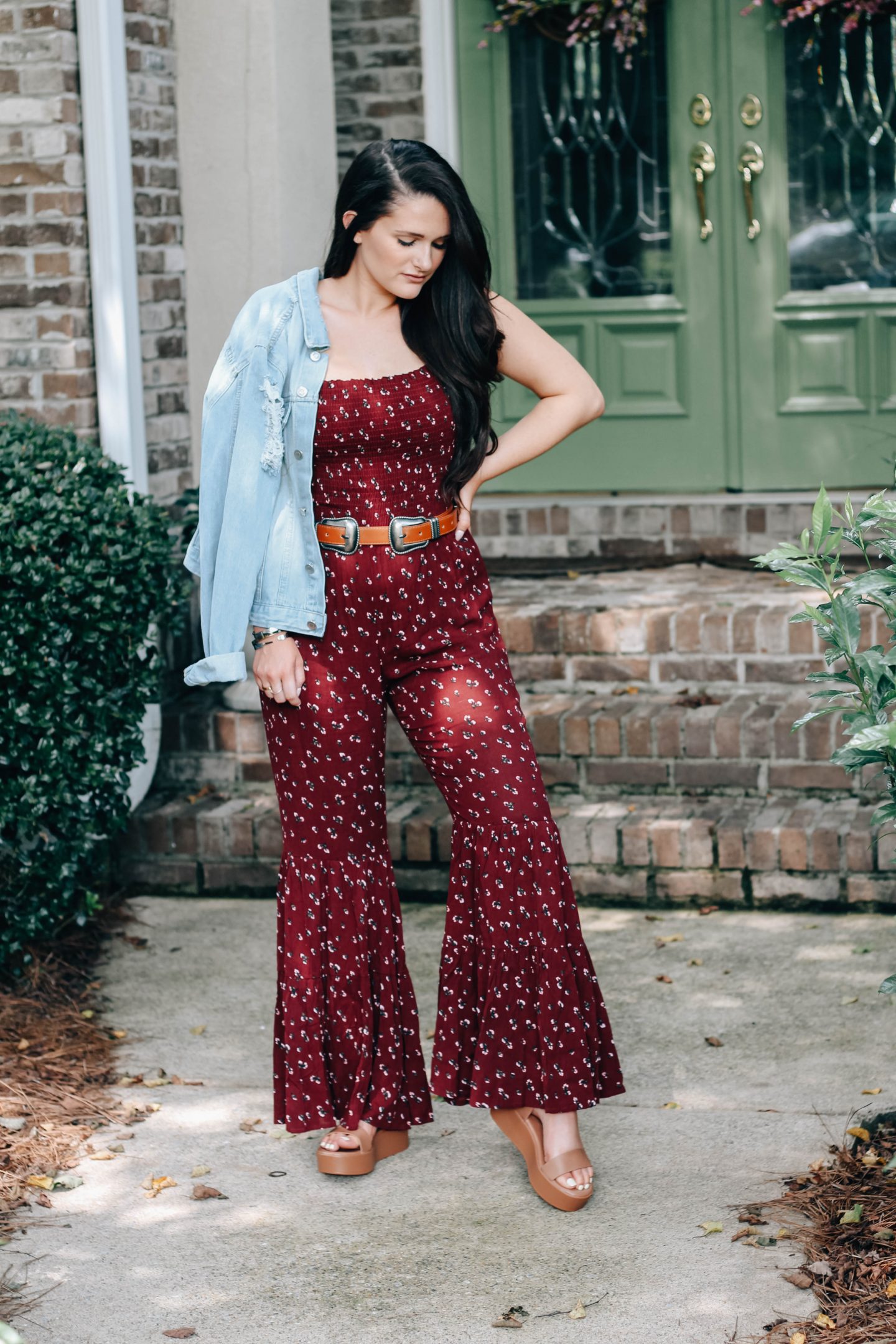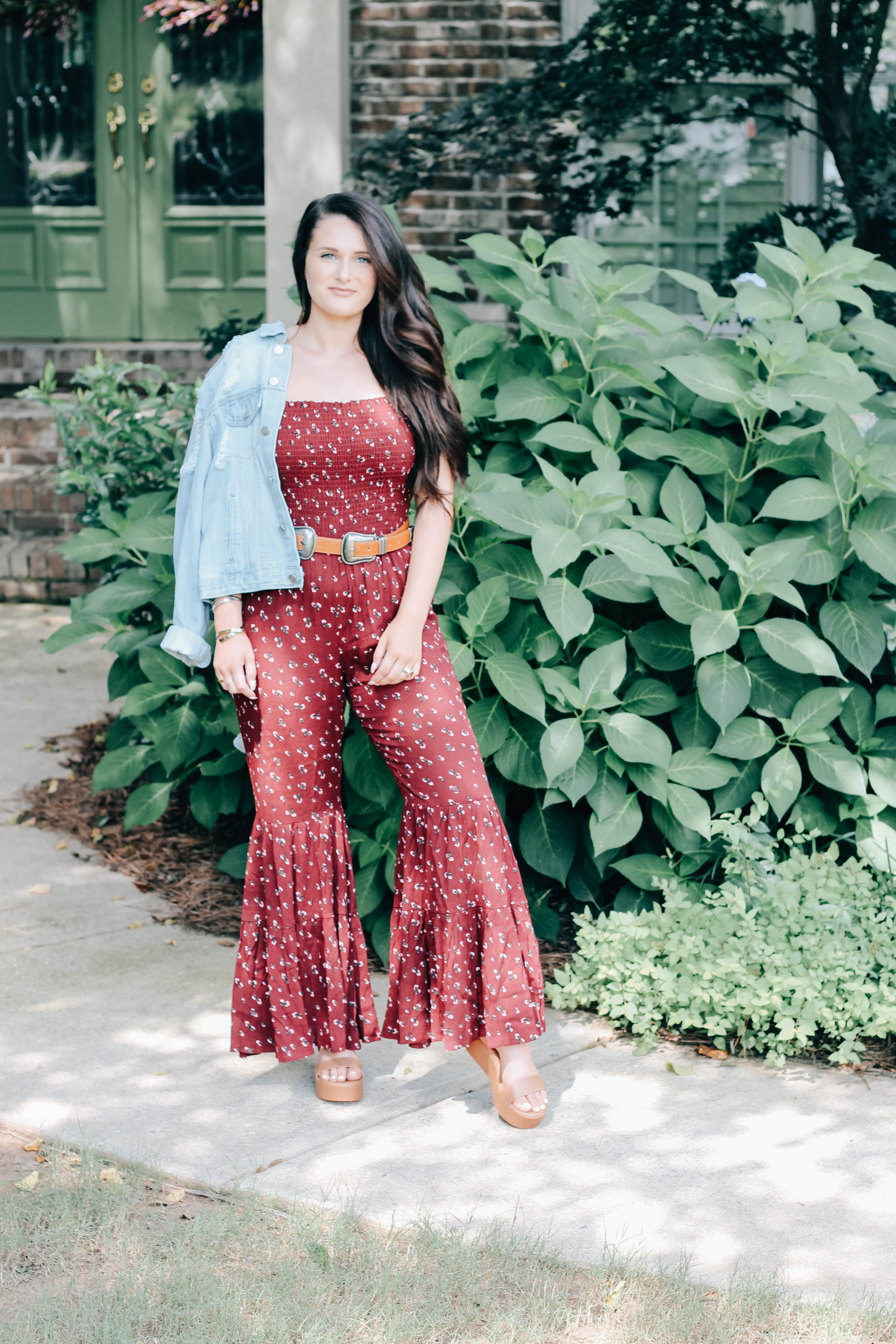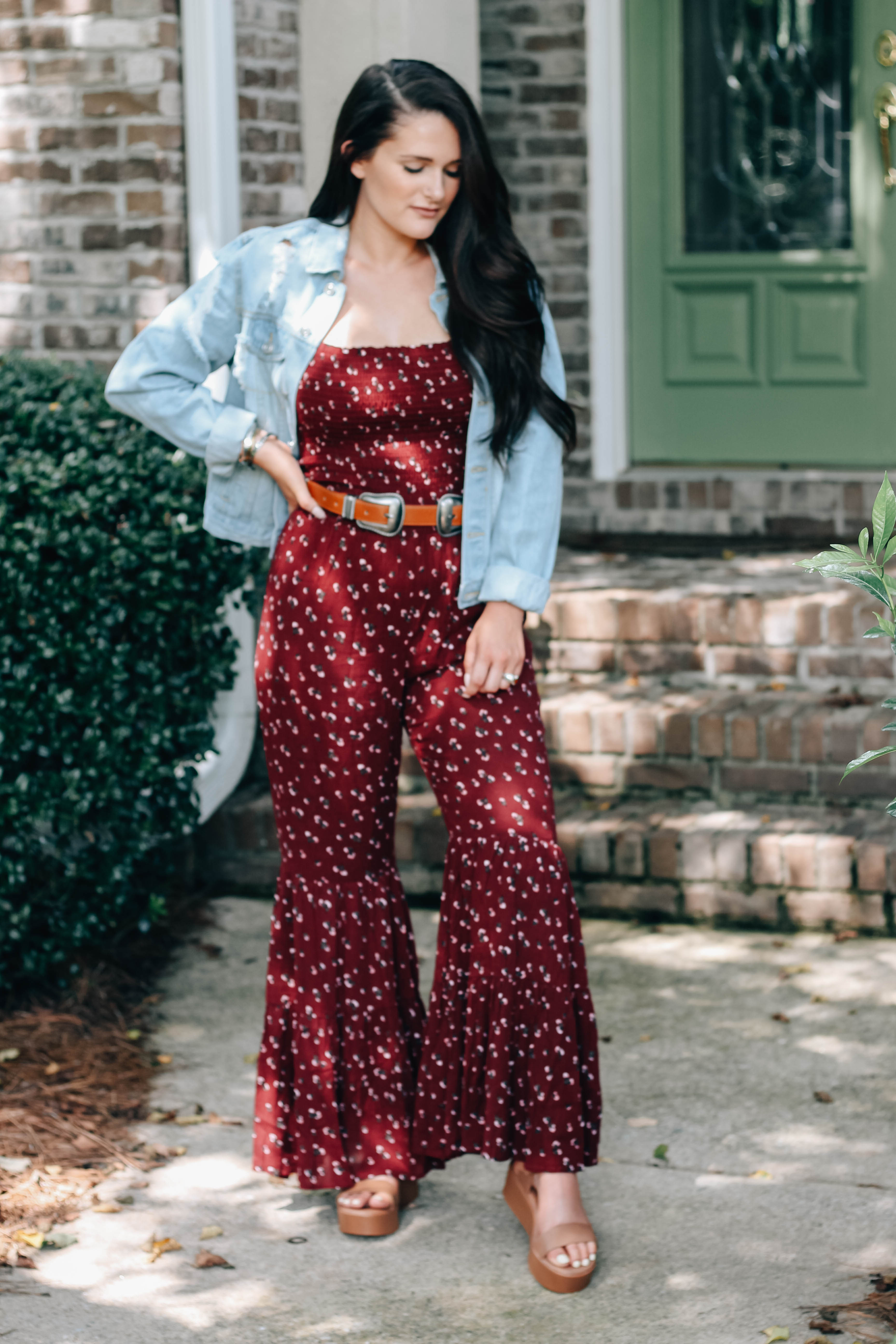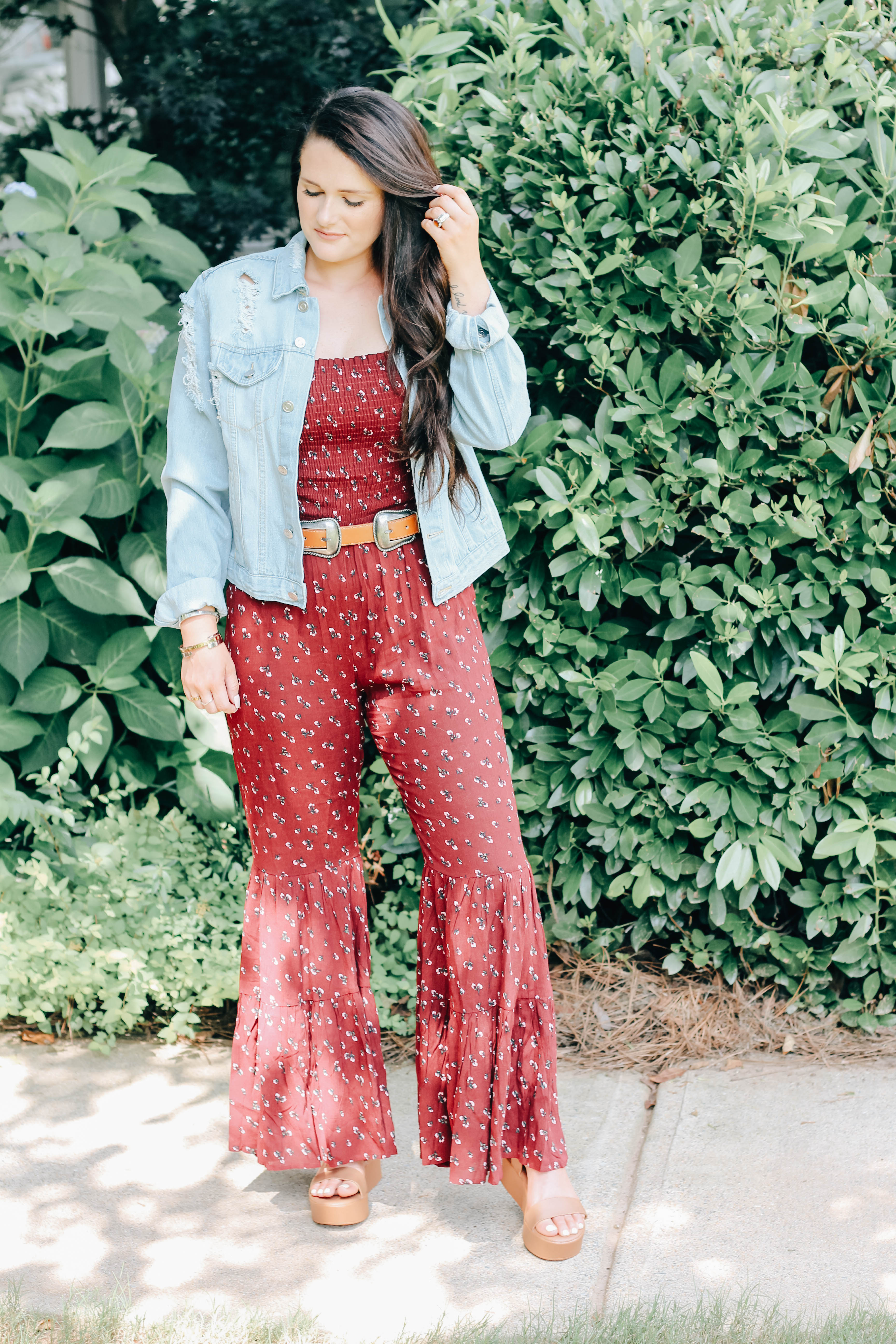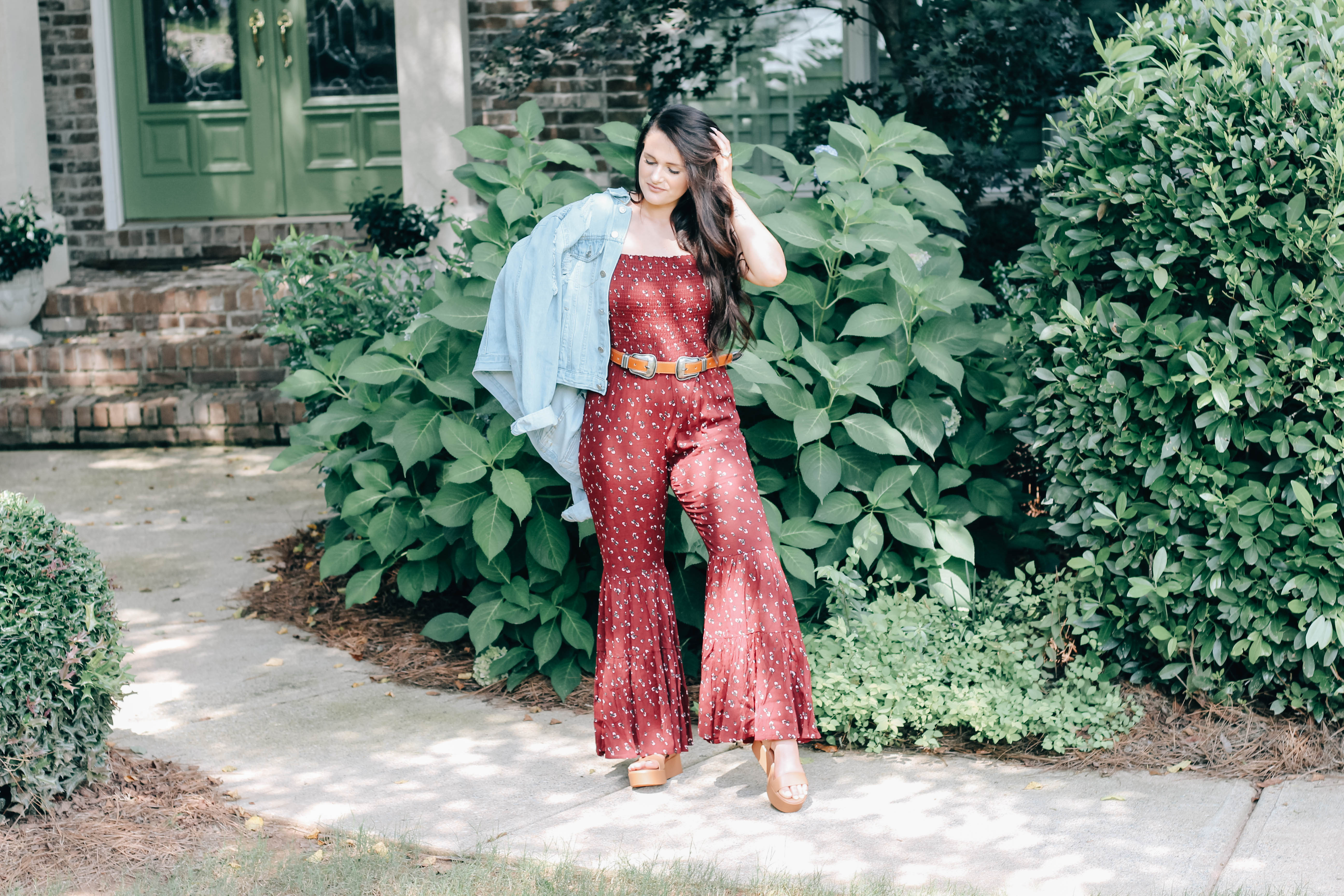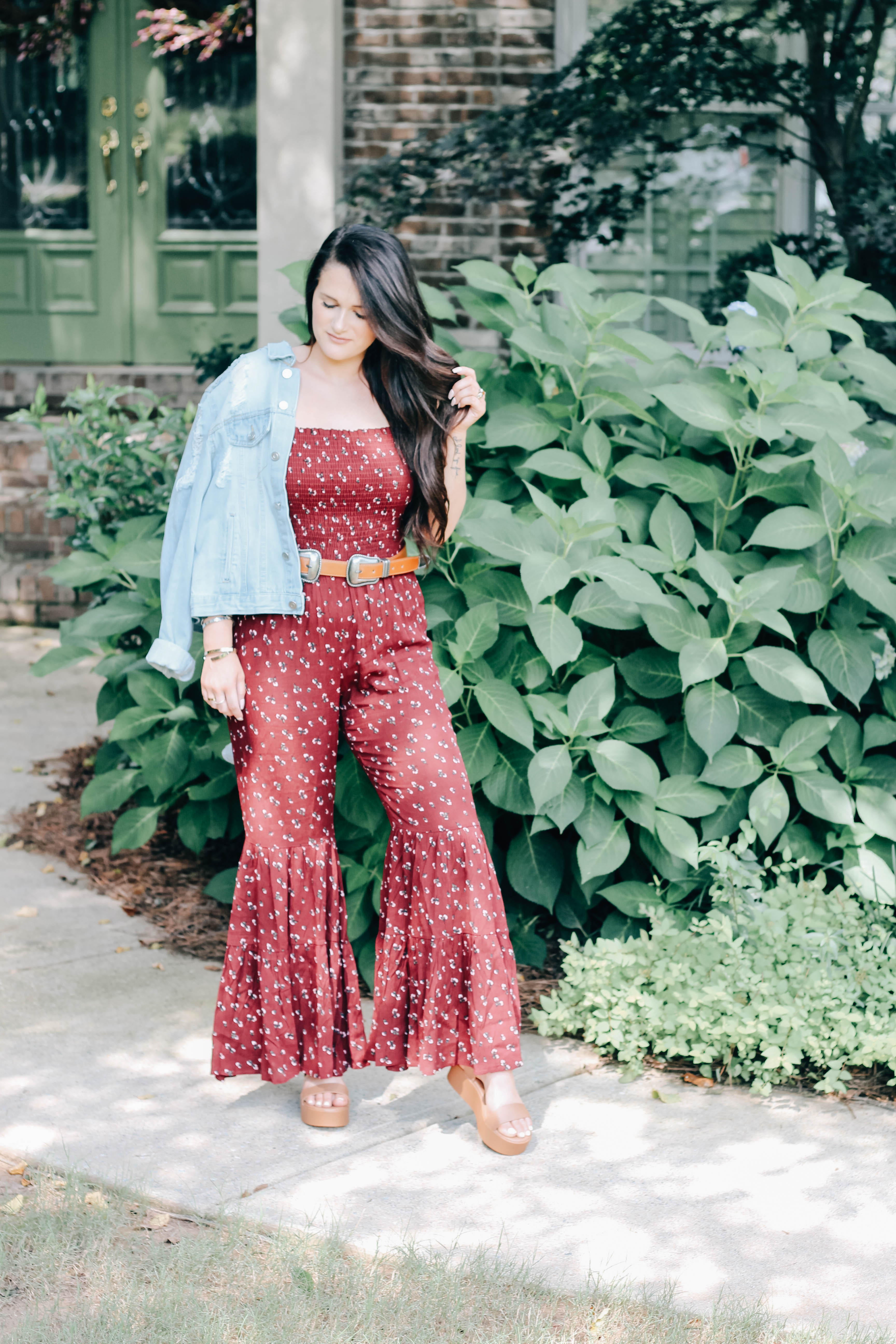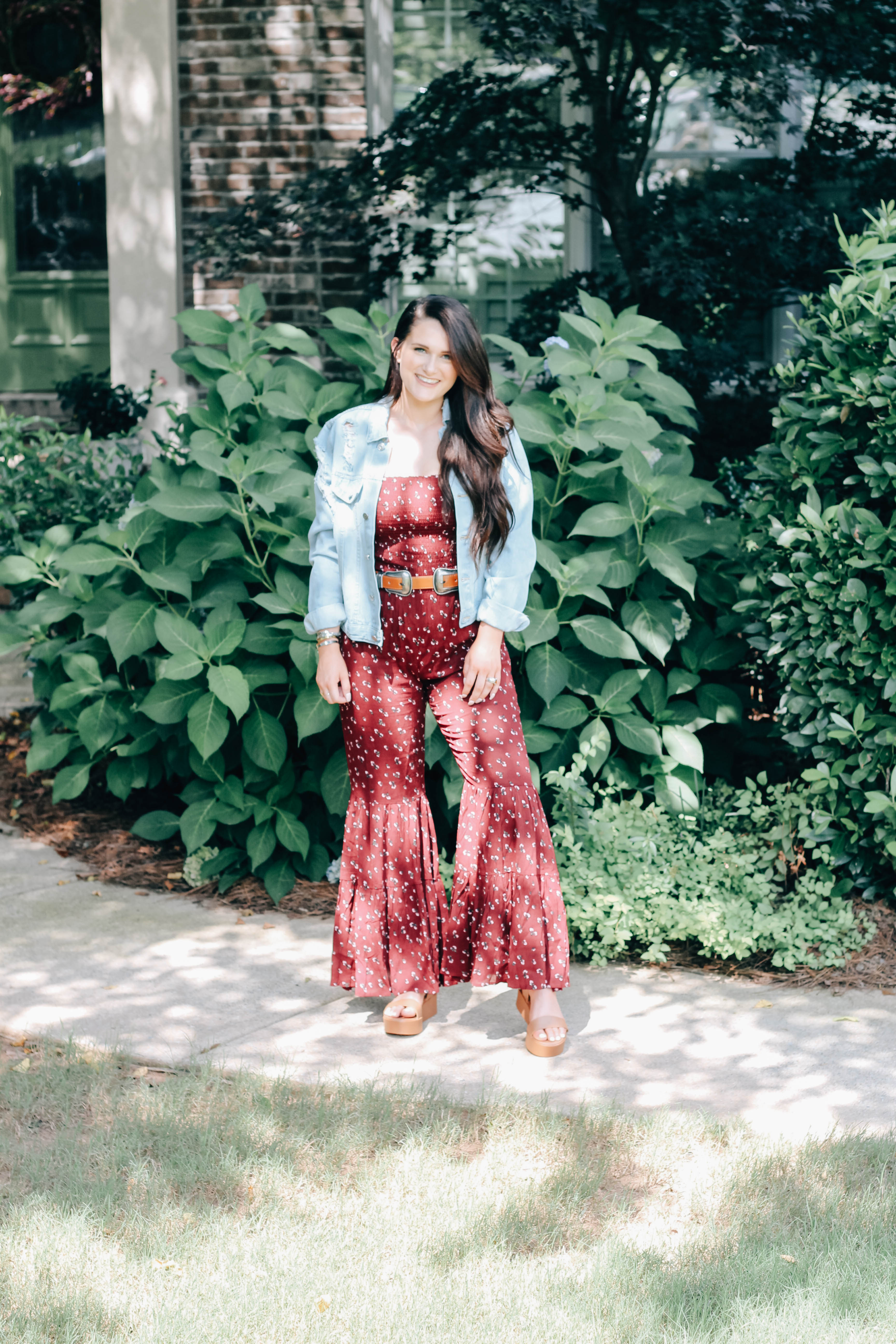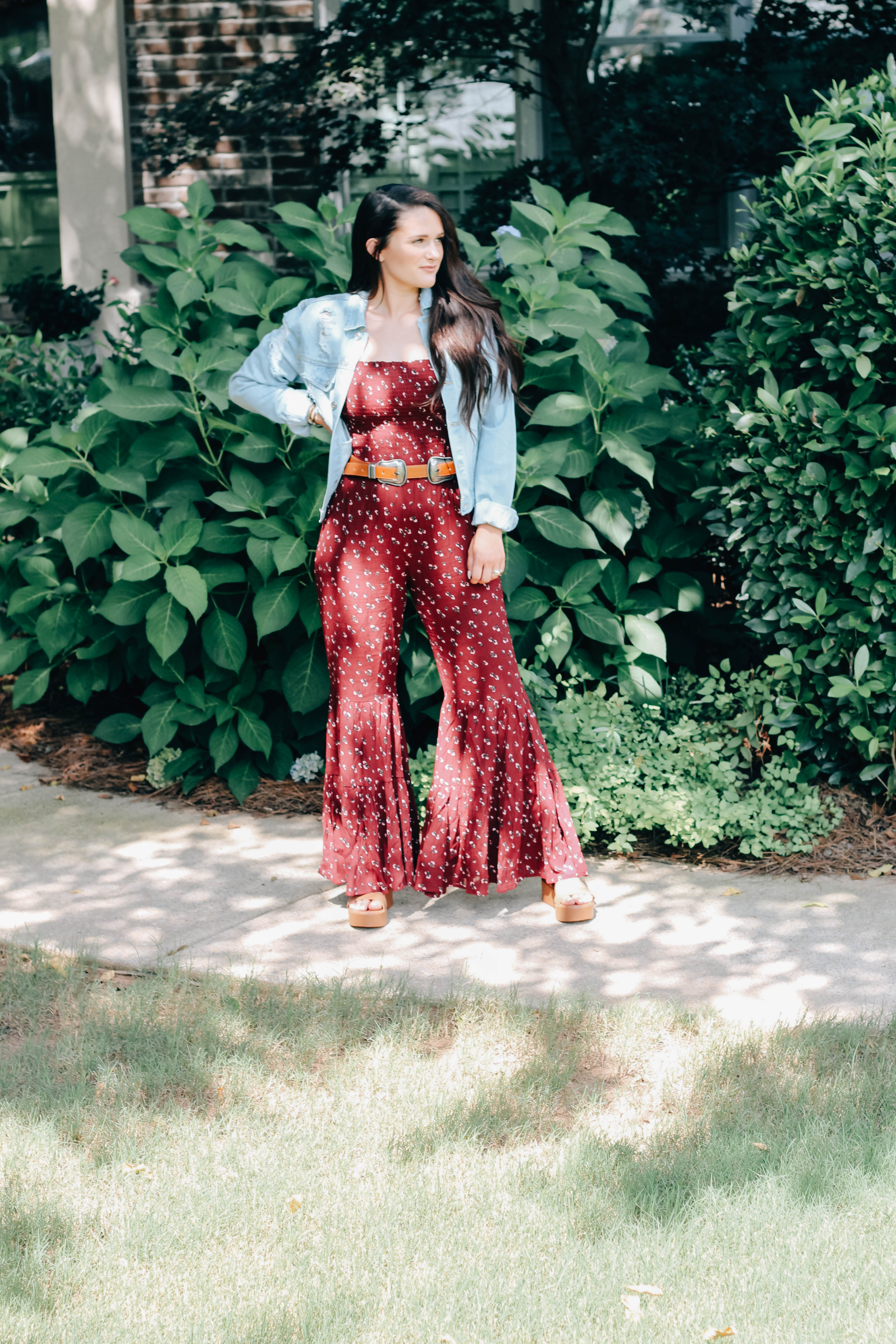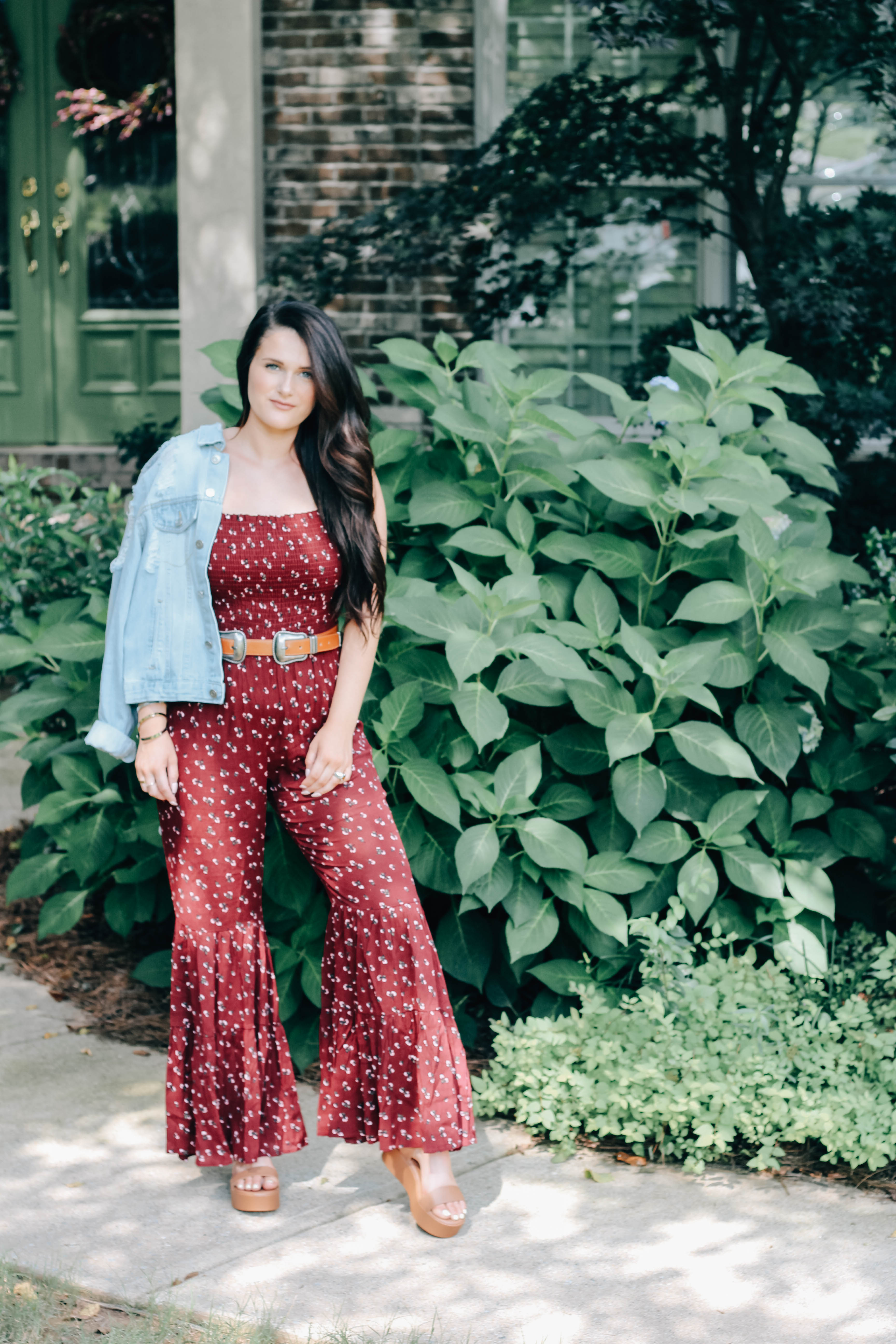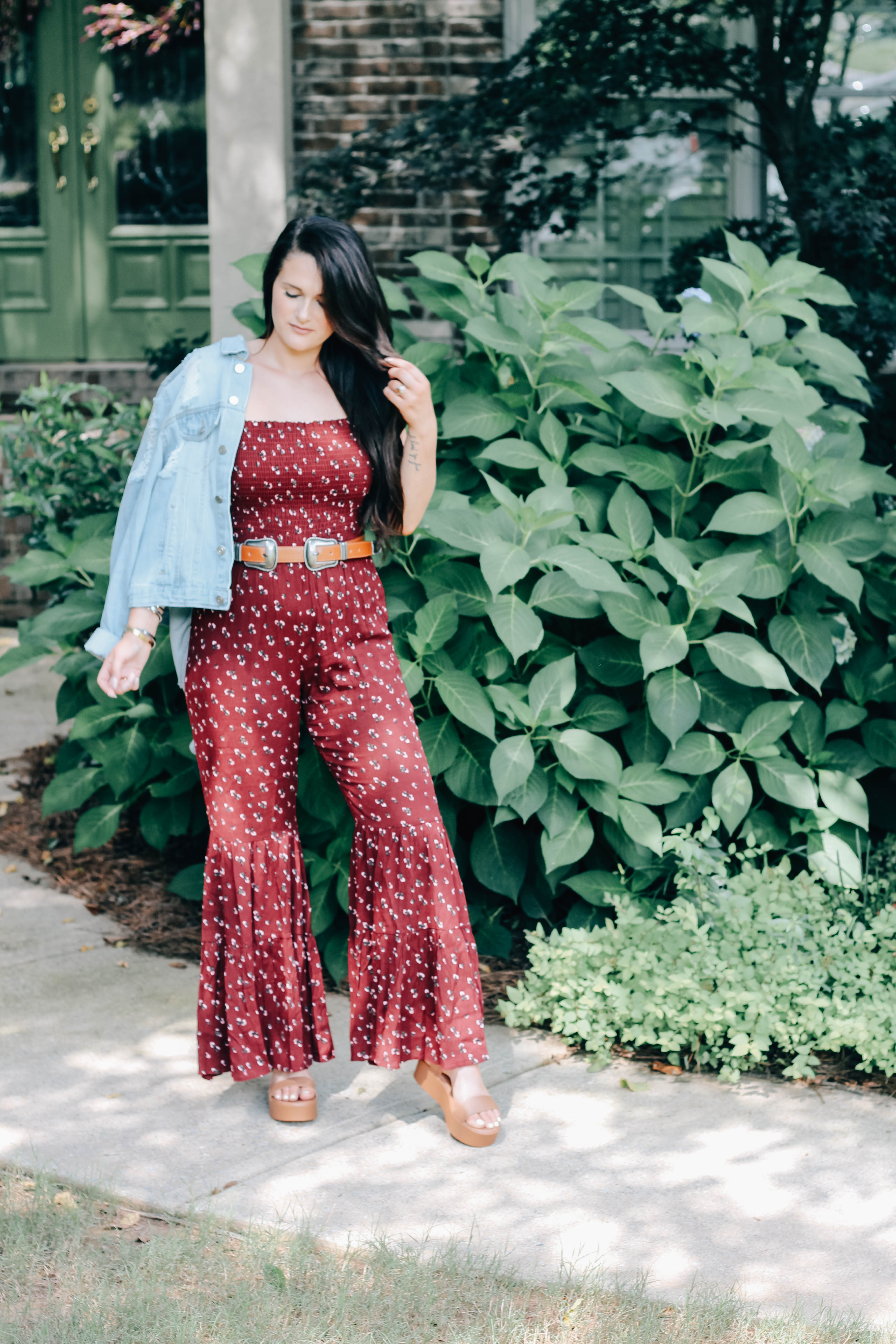 SHOP THE POST


Fall is almost here, so it's time that I start sharing some of my favorite fall trends and how I plan on styling them this season! One trend that I'm super into is fall florals because it is a great pattern to transition from summer to fall. For this post, I'm talking all about how to style fall florals. The one piece that I can not stop wearing is this floral smocked jumpsuit with bell bottoms. I bought it this summer from Dress Up and it has been one of my most complimented pieces. My preferred way to style it is with a double-buckle belt around my waist. Layering a belt over any look is a great way to add some dimension. I chose to style it with tan accessories because it doesn't take the look too dark, which is great for this time as we go from summer to fall.
As the seasons start to change, it's going to get cooler as the day goes on, so my outwear of choice will always be a denim jacket. You can't go wrong with it! It goes with just about everything and can dress down any look. I shamelessly own a few different cuts, colors and styles of denim jackets and they are some of my favorite pieces to this day! Another great outwear option is a leather moto jacket. These are also great pieces to pair with just about anything to dress it up!
For the jumpsuit featured here, it's been sold out at Dress Up, but you can find the exact same one here, here and here, in different colors! Here are two more similar options with different colors and patterns: option one, option two.
One of the best things about fall florals is the room you have to work with when it comes to styling them. The colorful patterns offer so many different ways to accessorize the look! As for any look with a patterned piece, you just play off the colors that the pattern features. For me, I often like to pick one color and focus on bringing that one color out with the help of my accessories. If you like to be a little more bold with your fashion choices, you can choose to pull multiple colors for inspo! It's all about what you're comfortable with and the accessories you have to work with. In the carousel above, I pulled a ton of affordable pieces from Forever 21 and H&M that are great fall floral pieces to style this season. Hopefully y'all are just as excited for fall as I am!