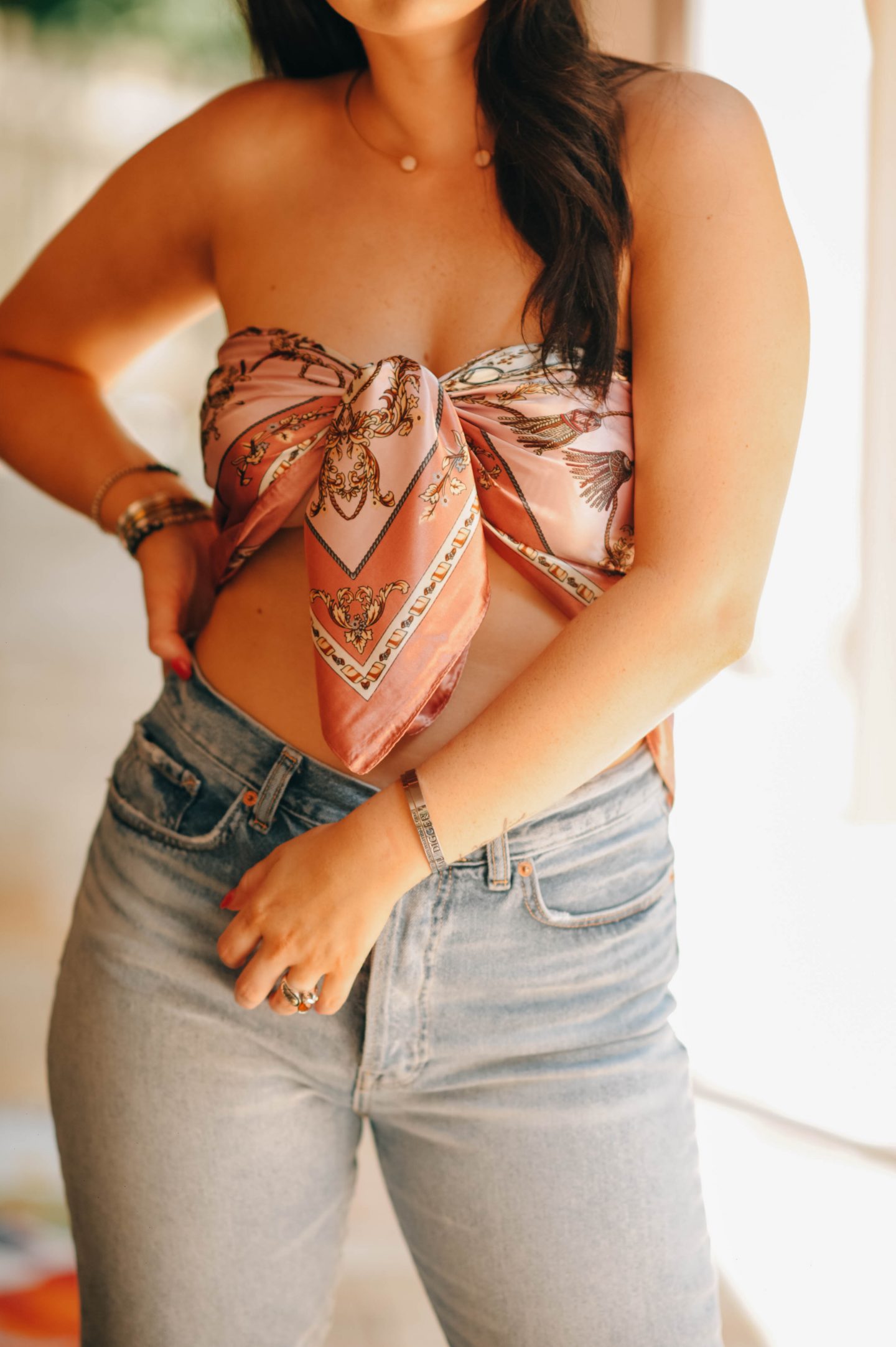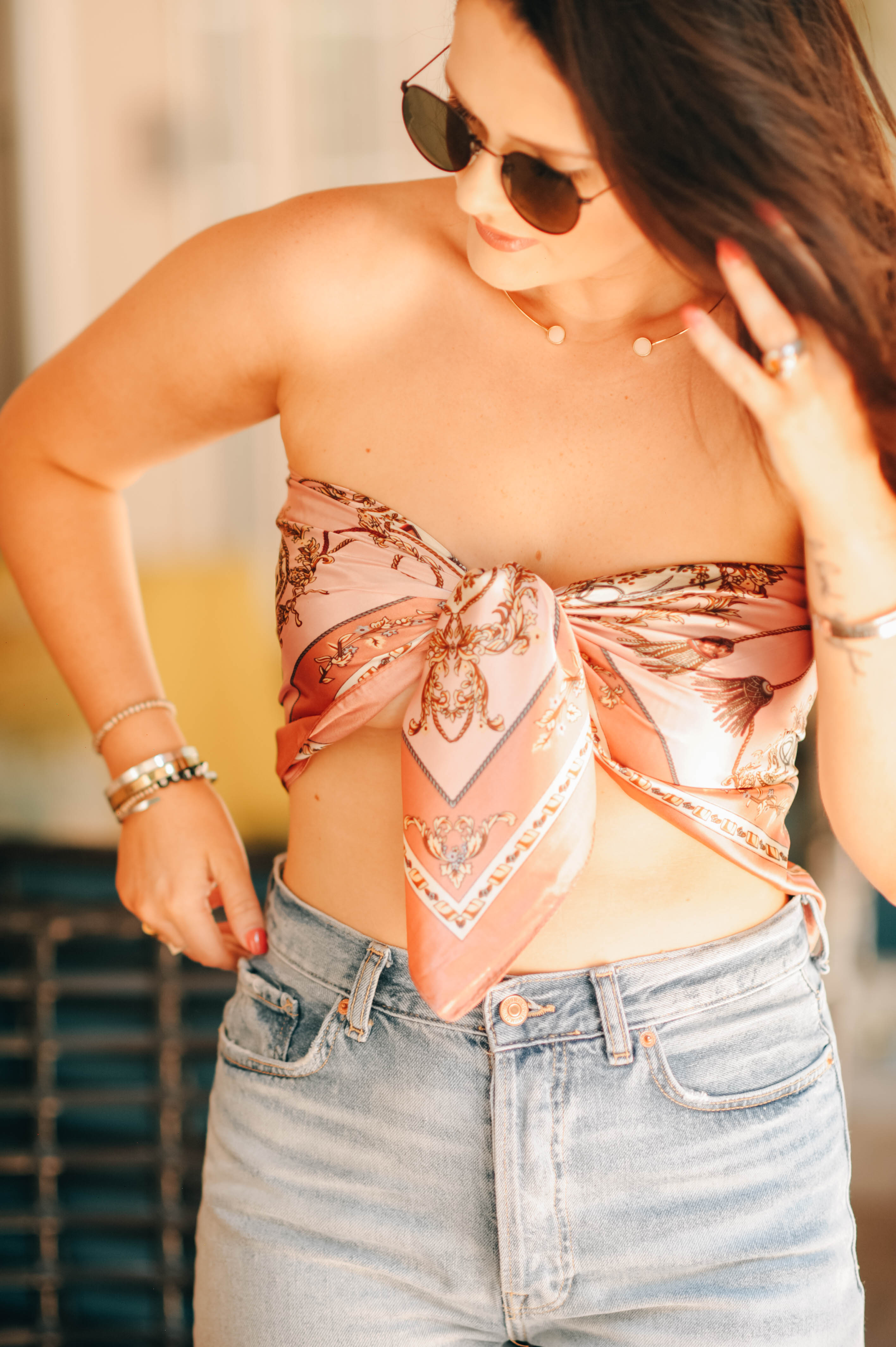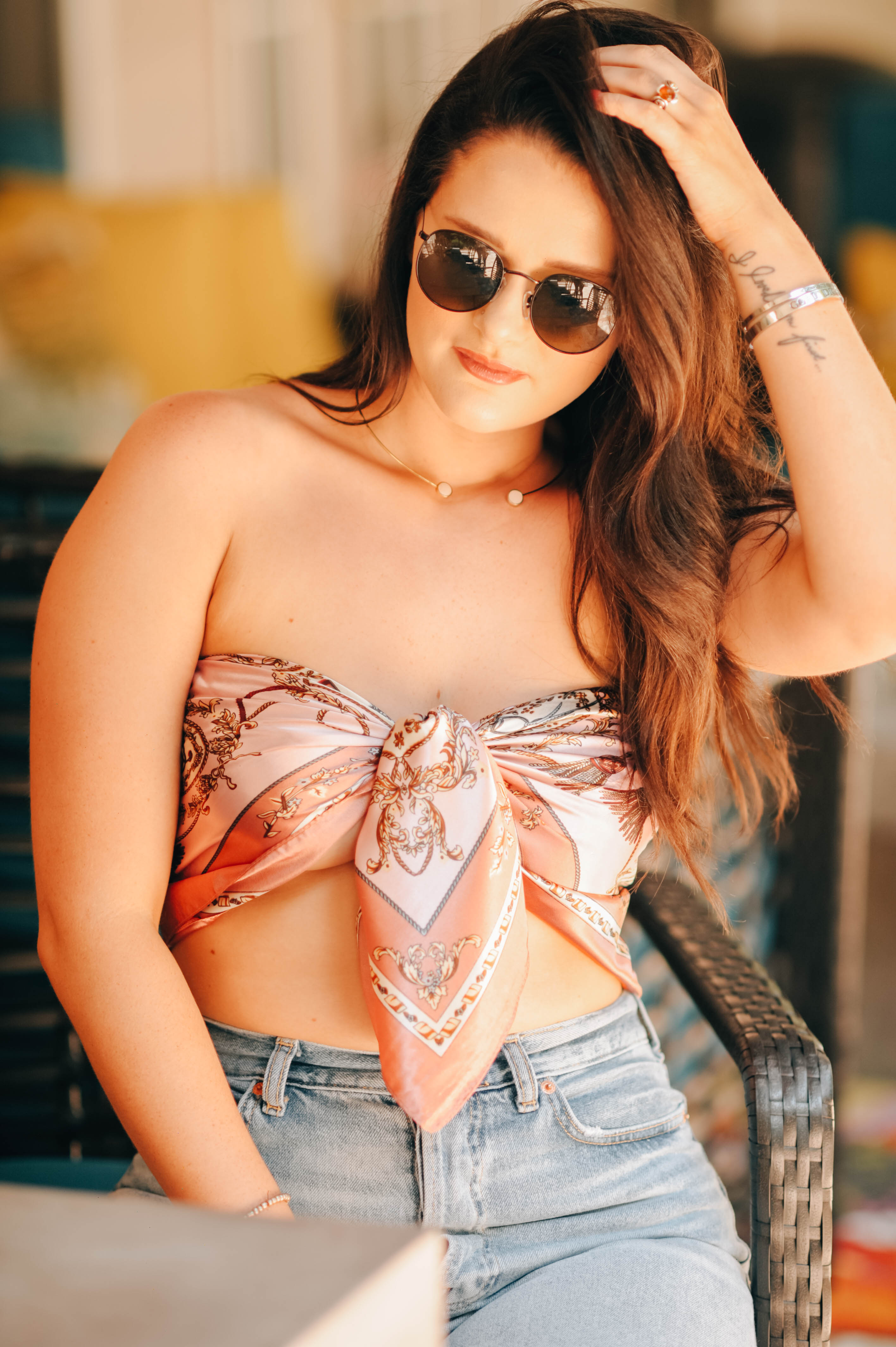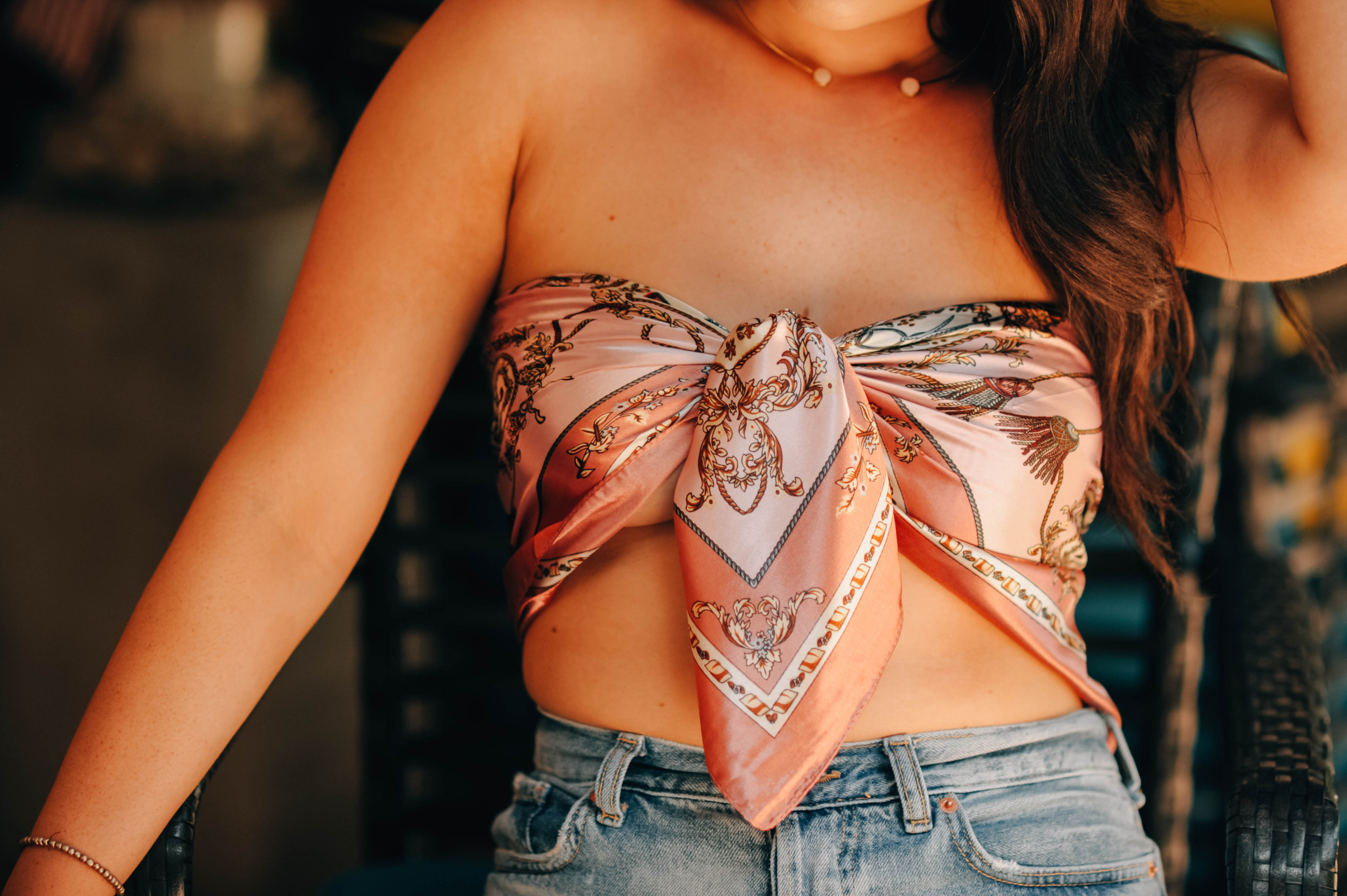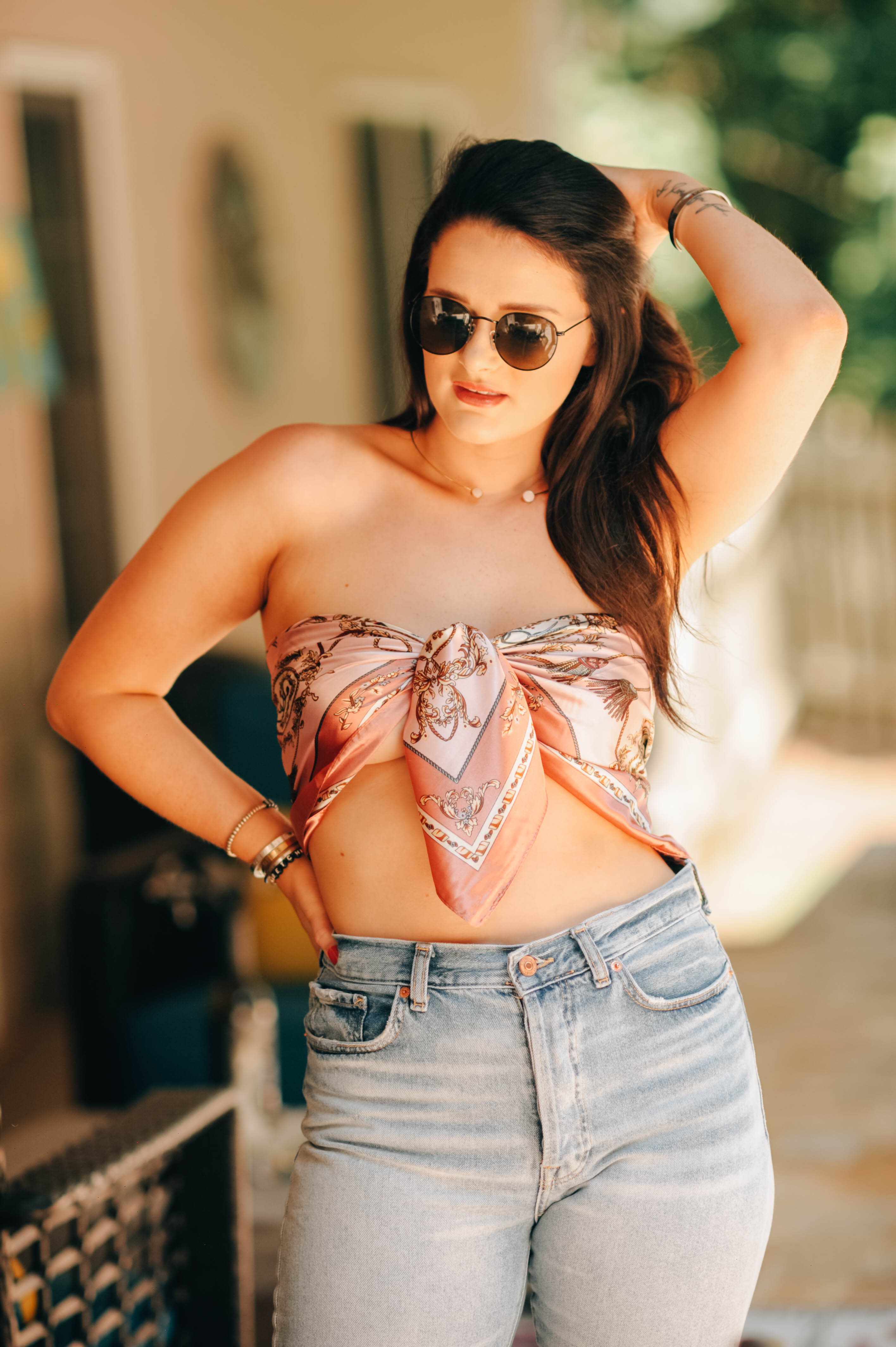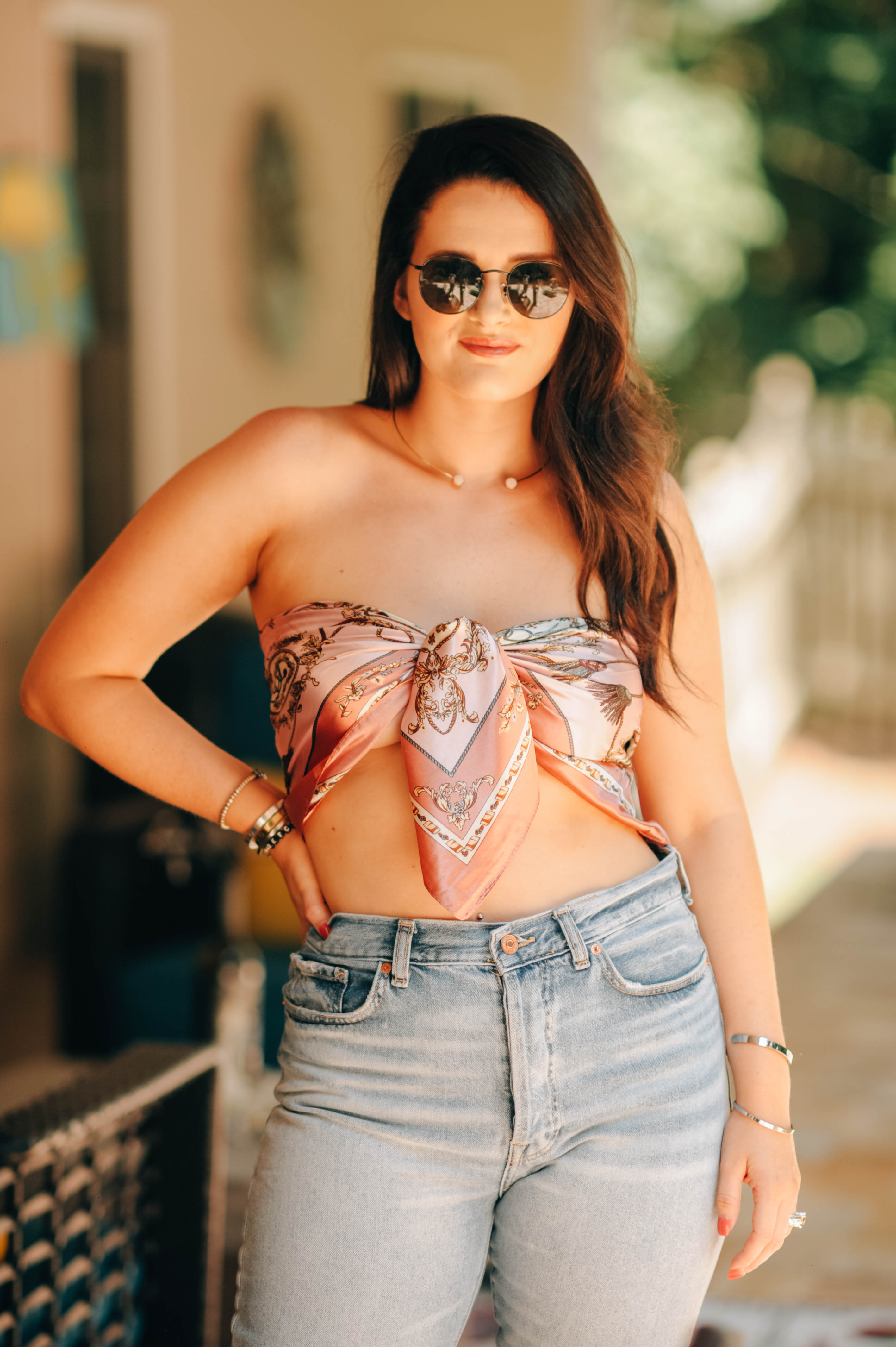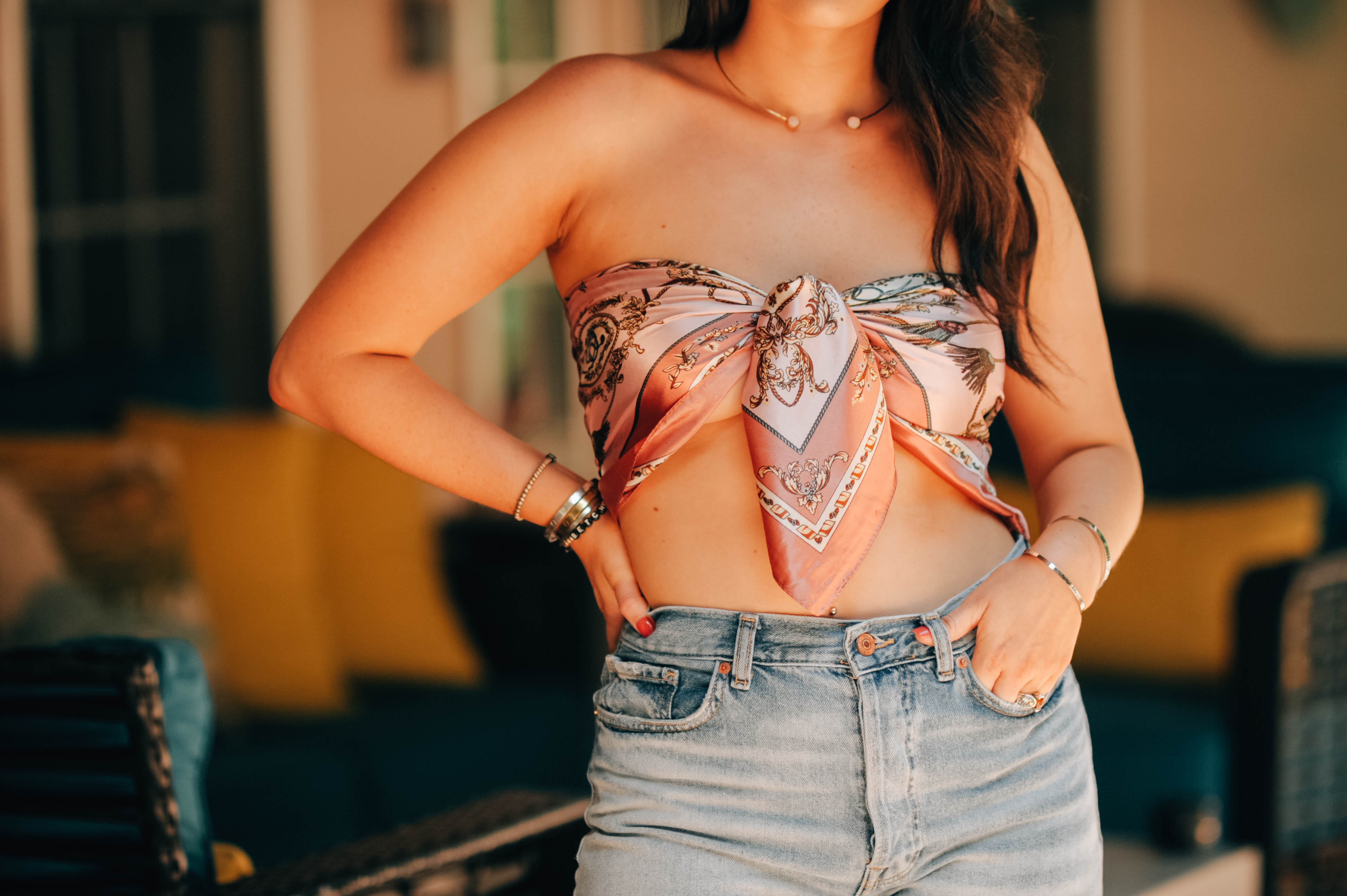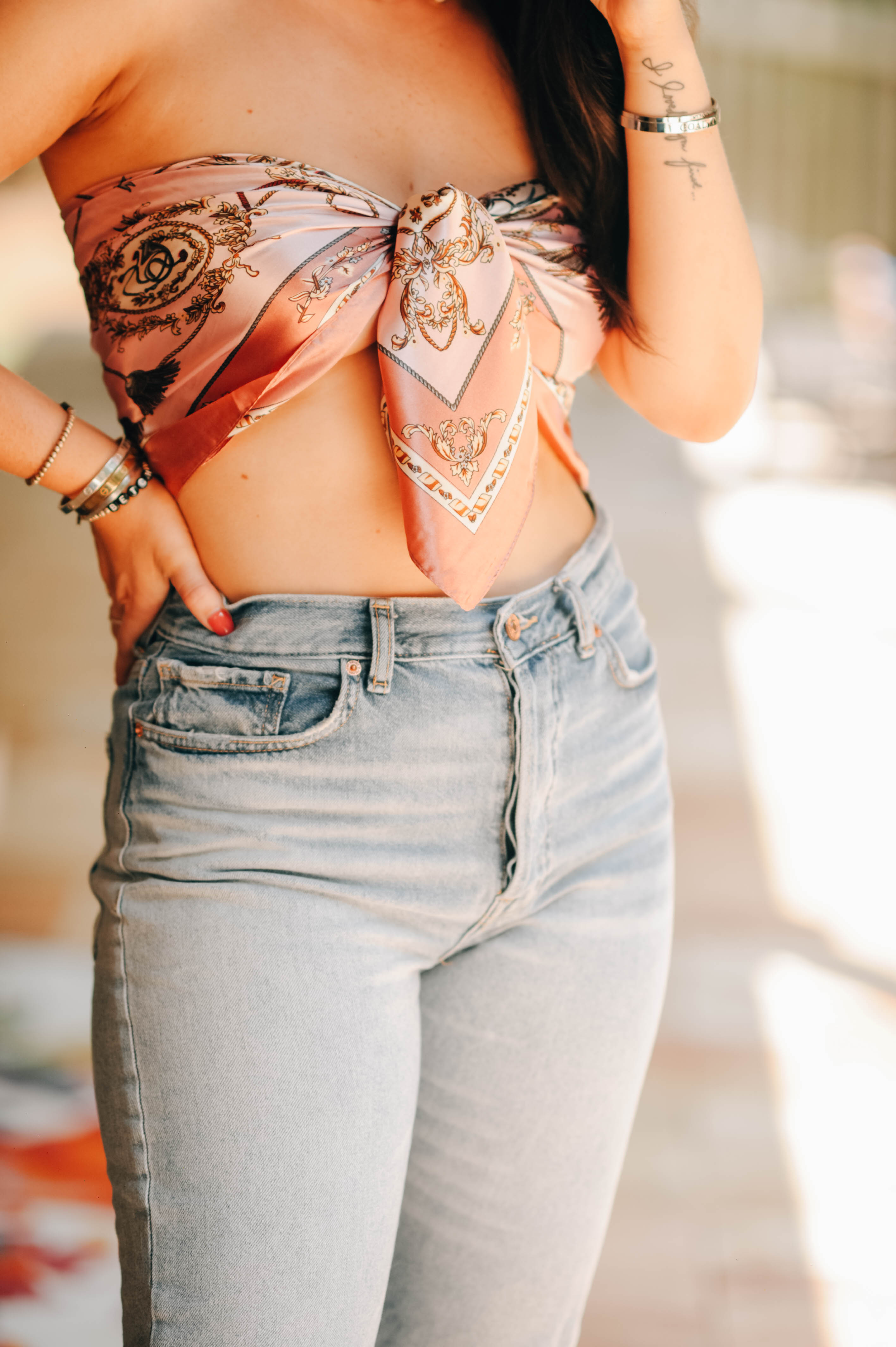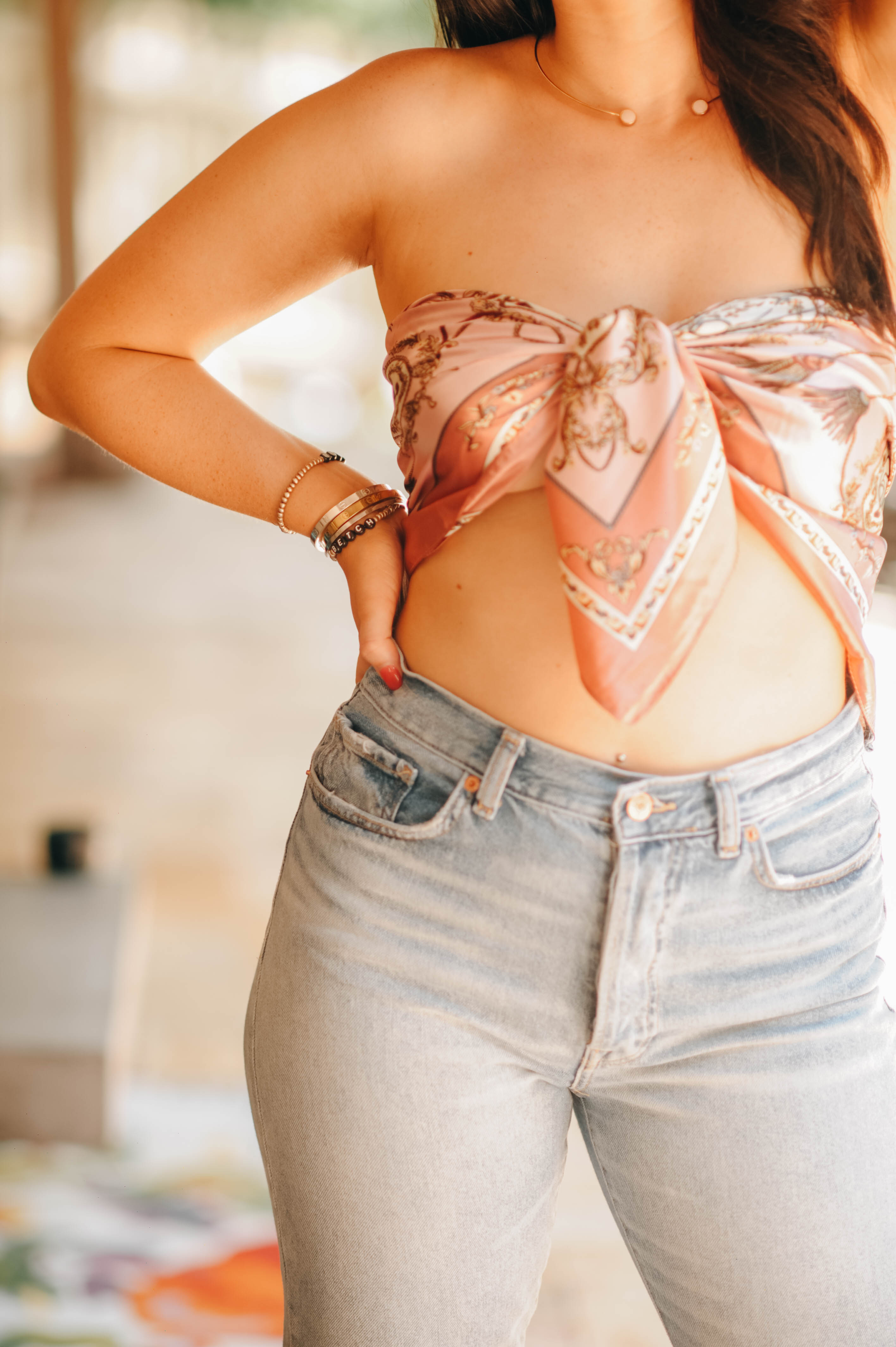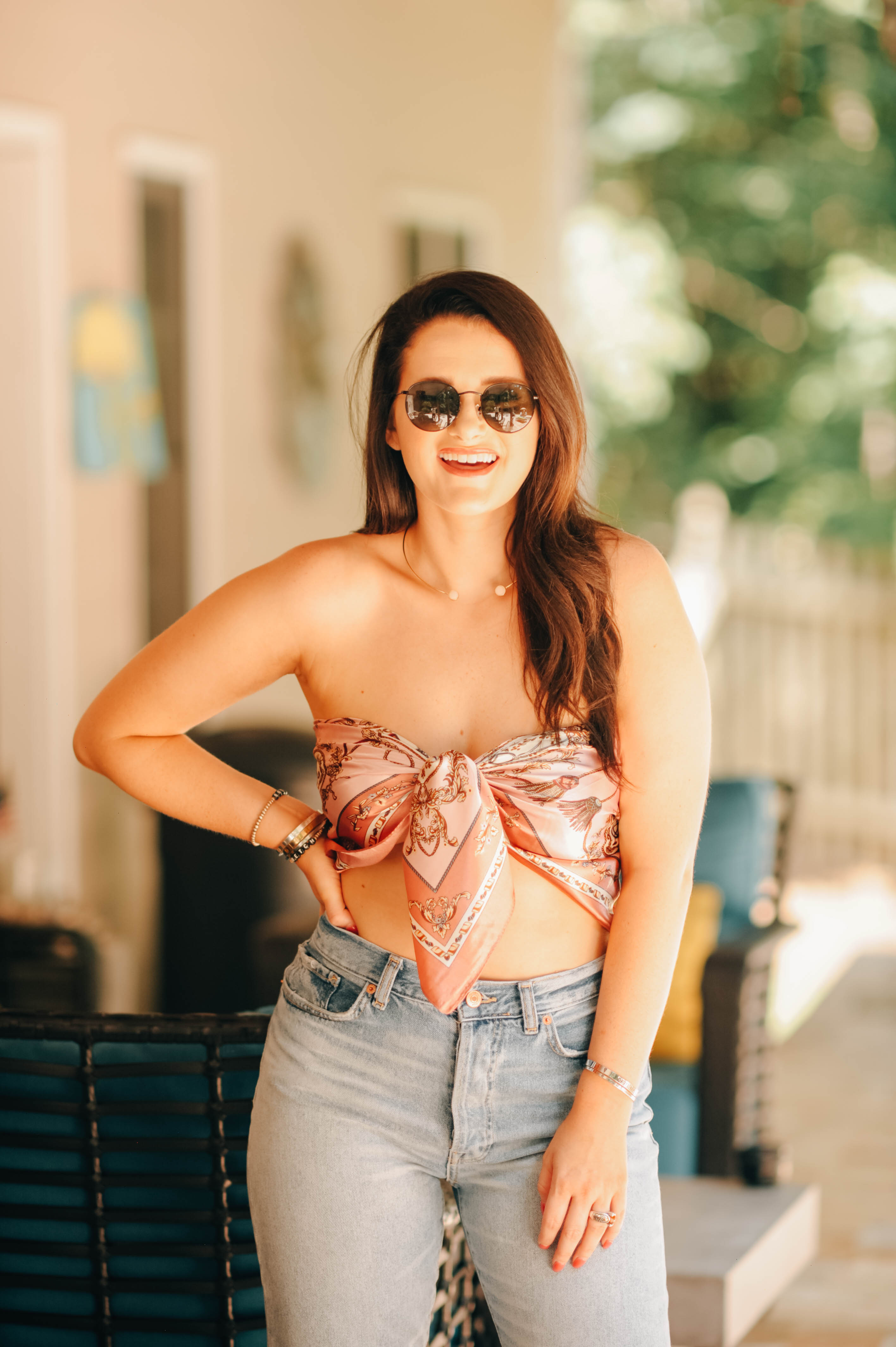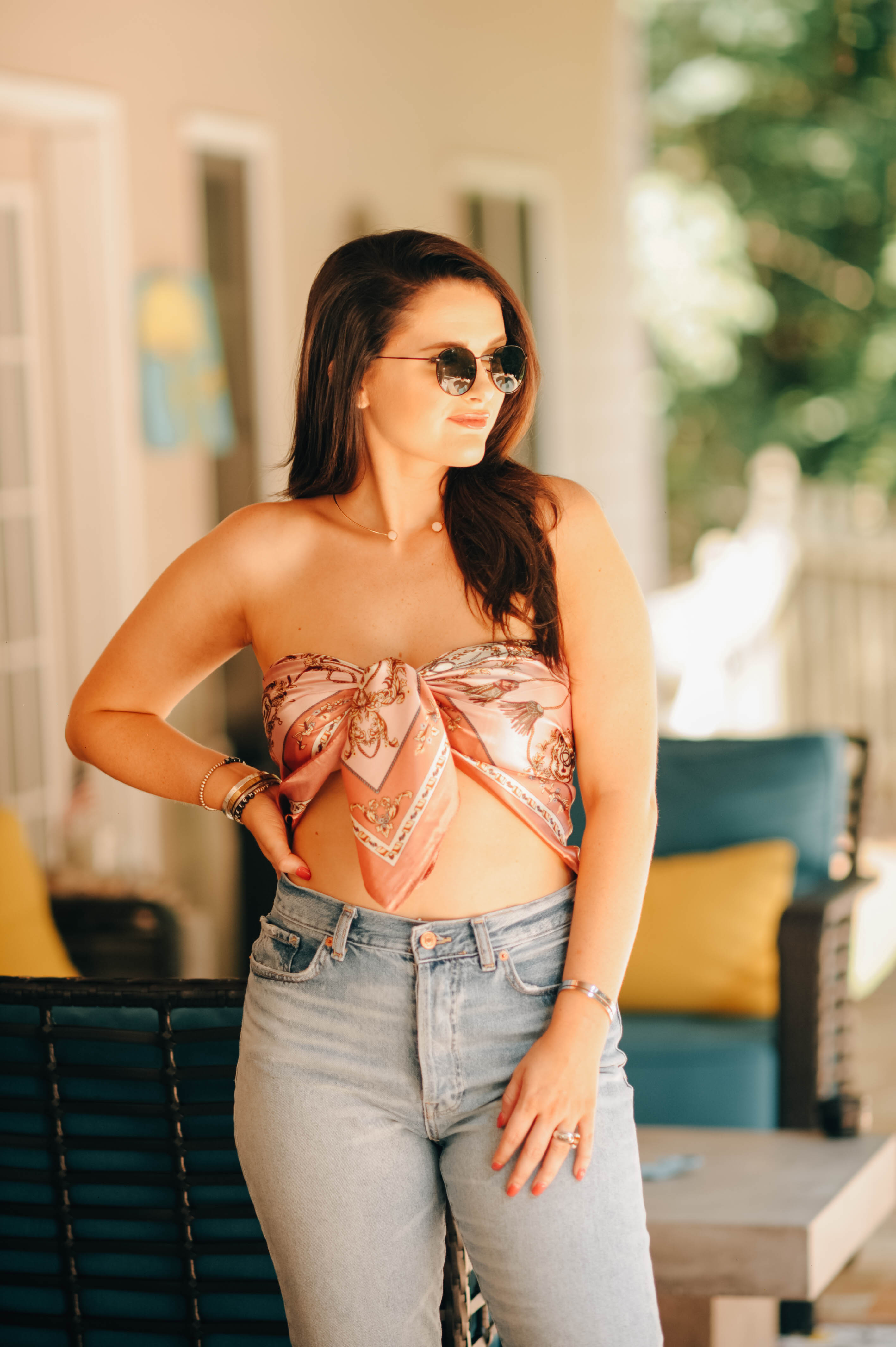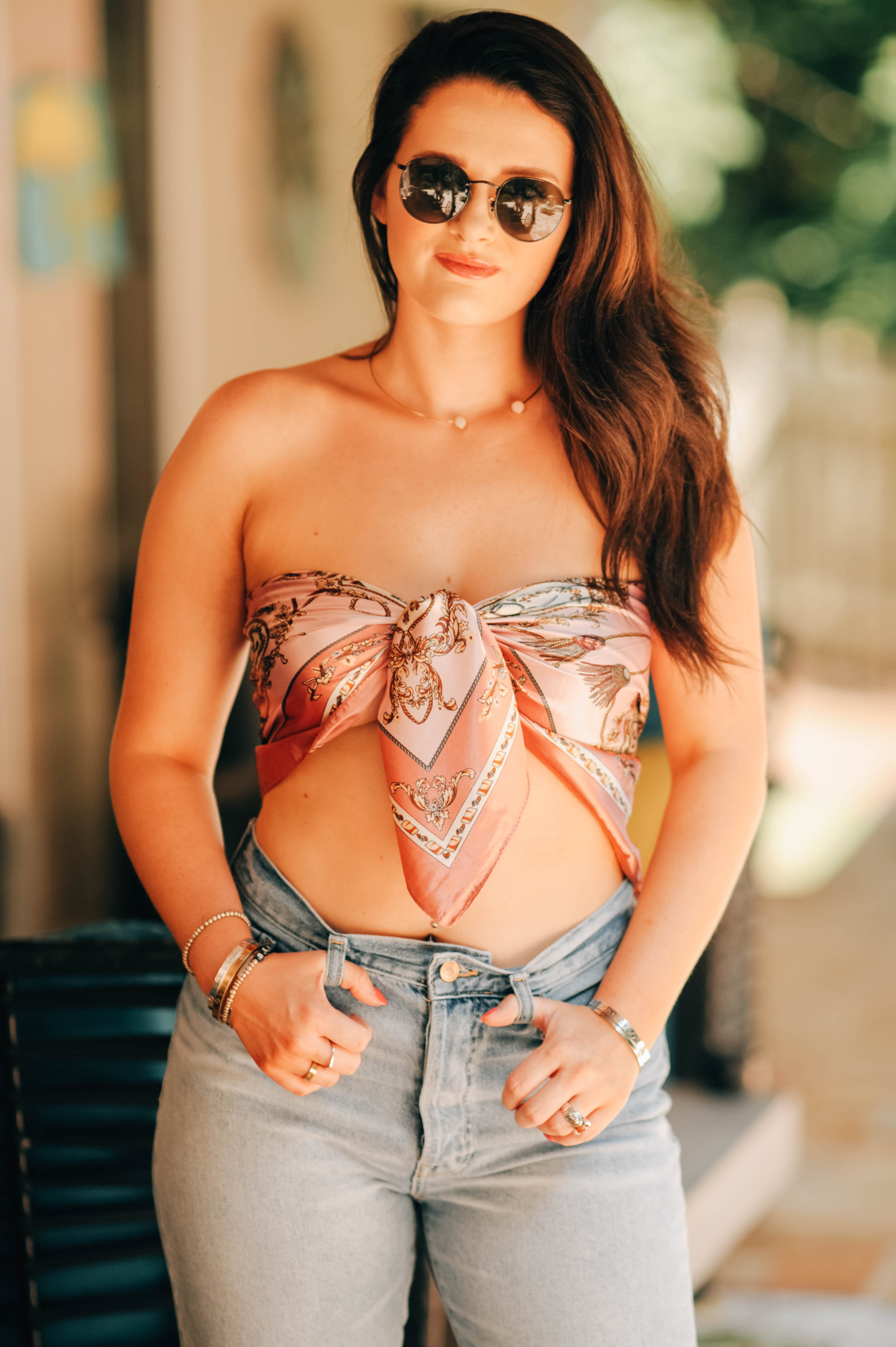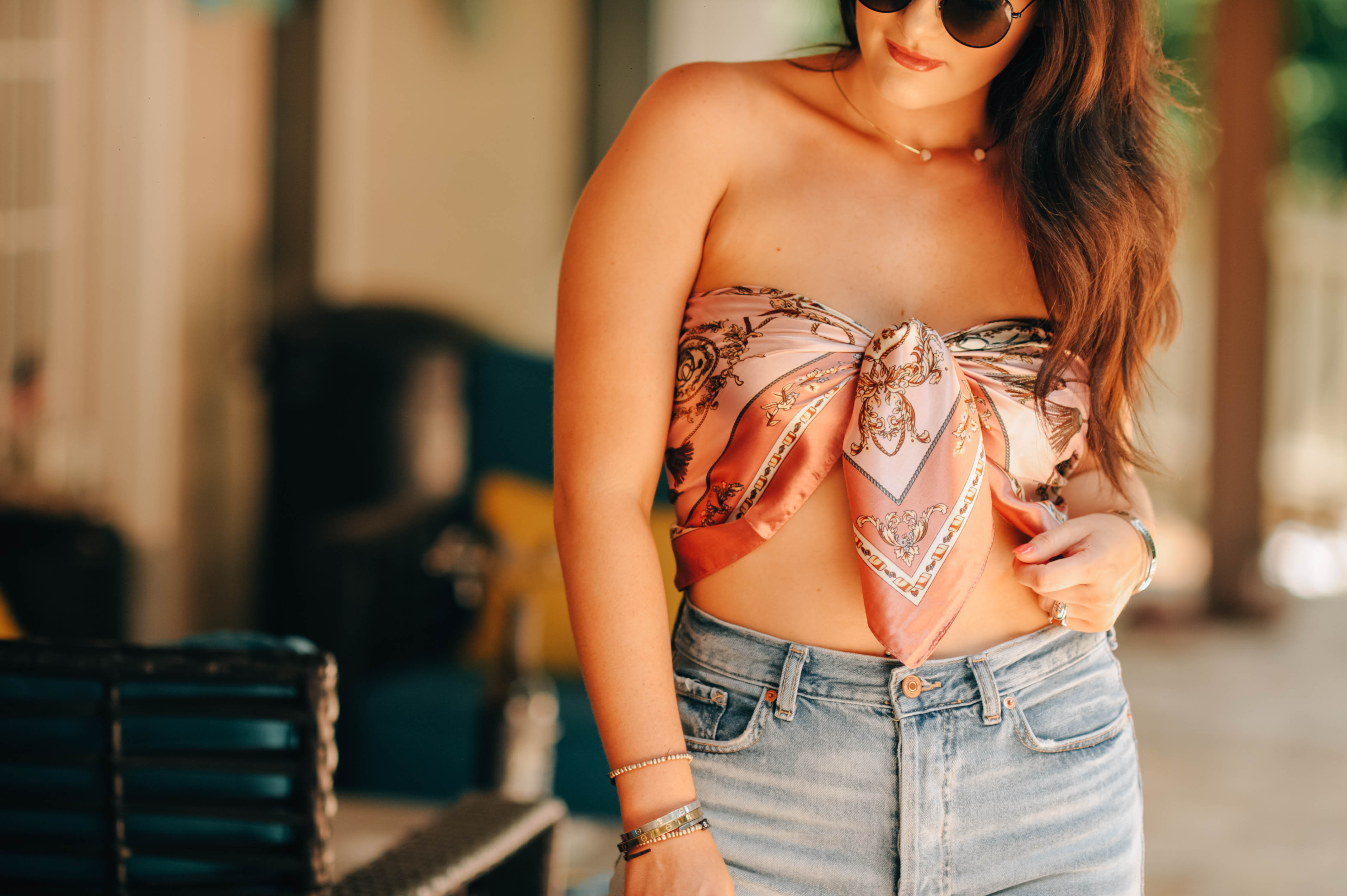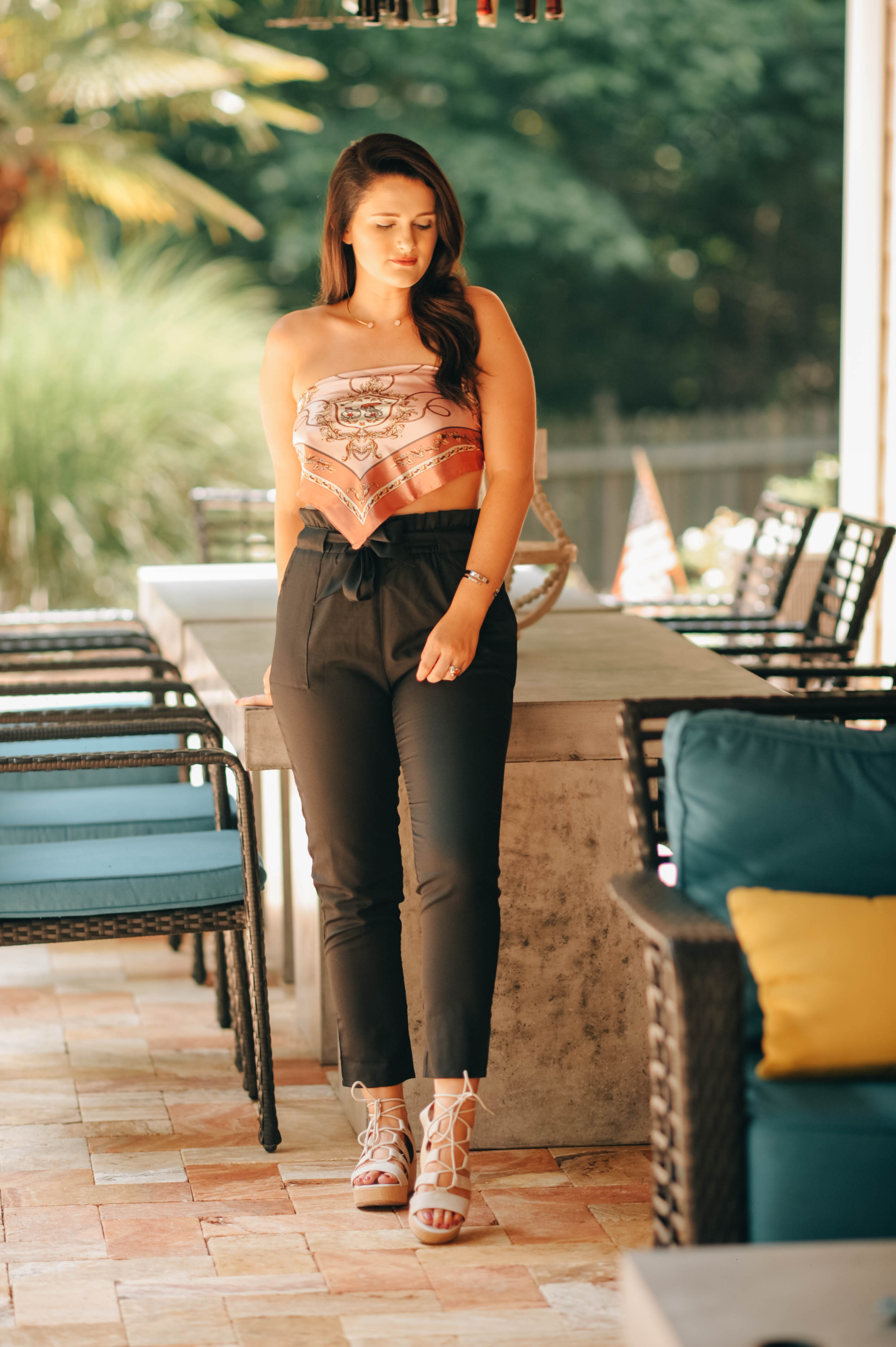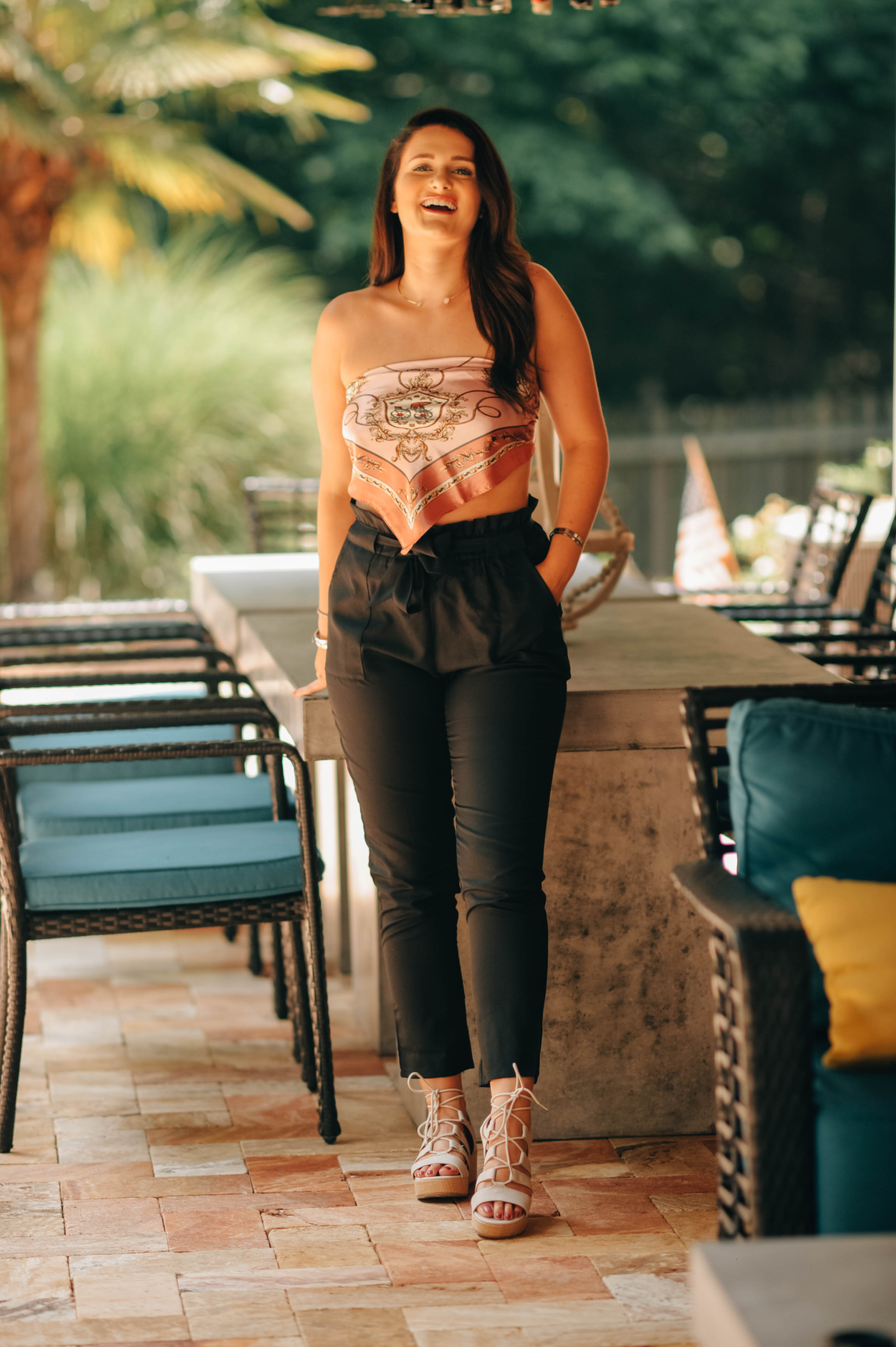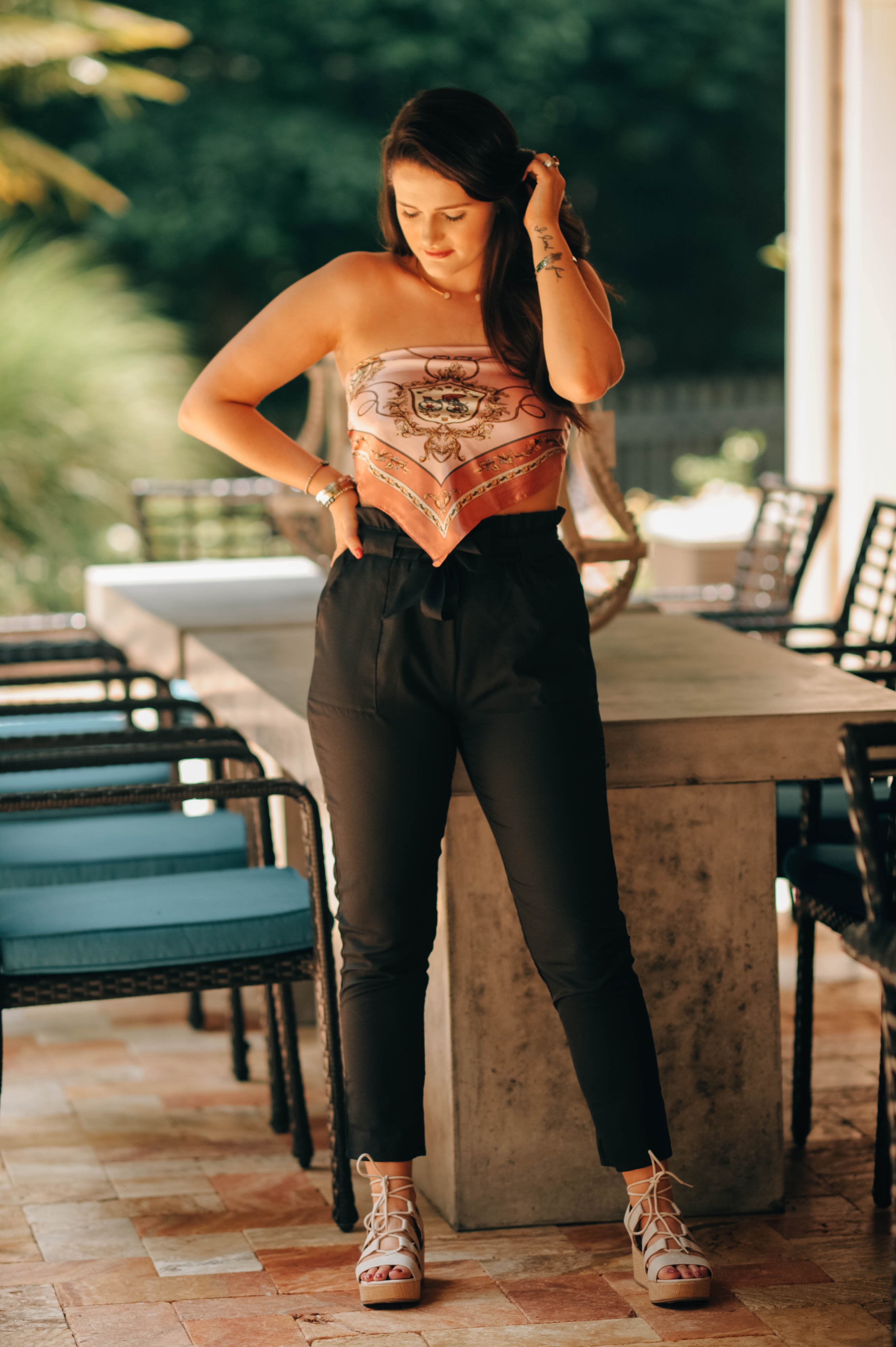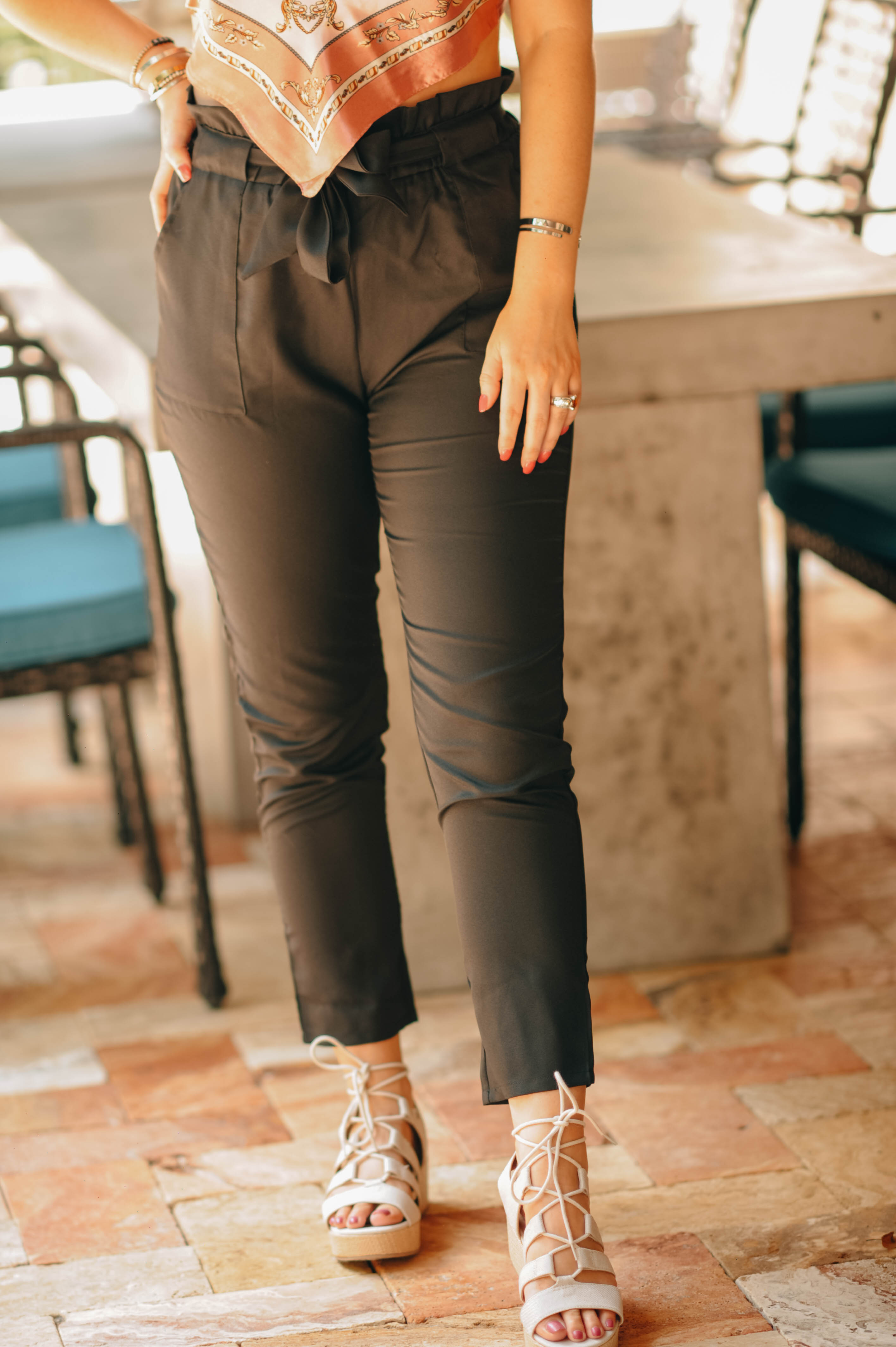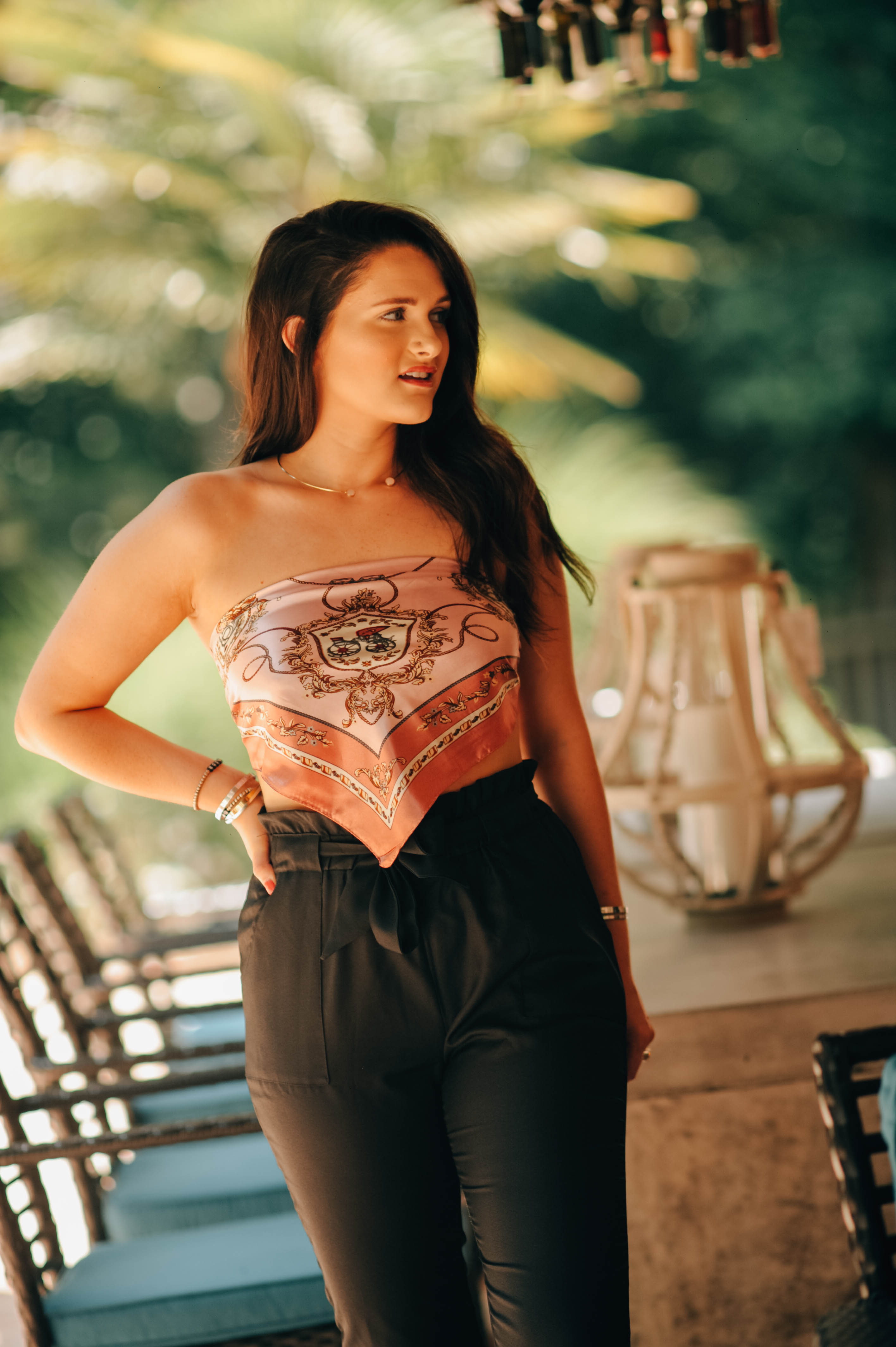 Photography by Minela Sejdin
SHOP THE POST


I've found my new favorite top, and it's not even a top! One of my fave it gals, Sivan Ayla, pretty much put this trend on the map, and I'm so glad that she did. While she definitely rocks it better than I do, I love wearing this silk scarf as a top. It's the perfect effortless, yet still sexy piece for the summer. Not to mention it's lightweight and great for those hot day drinking days, or even a night out. First off, the scarf is only $8; I mean you can't do better than that. Also, it comes in such a wide variety of colors and patterns. Aside from styling it like I have here, you can tie it around your neck, ponytail, purse or even make a cap out of it for a boho look. There are two ways that I like to tie the top, one which is more fitting for someone with bigger boobs.
The first way is to tie it in the front and create more dimension with it! First, you will want to lay the scarf down and fold it into a large triangle. Then you'll place the smaller pointed side of the scarf in the back and bring the other corners around to the front and tie them like shown above. You'll want to wear pasties this way for some extra coverage! Once you've tied it, spread it out a little bit to make sure your boobs are actually covered! The other way to tie the scarf is with the point in the front. This is for the girls with bigger boobs, or anyone who just wants more coverage. To get the best and tightest fit, you'll want to have someone assist you with it. Lay out the scarf the same way – folded into a triangle. Keep the straight edge up with the point centered and facing down. Then have someone tie it in a knot or bow in the back! Tip: raise your arms so that they are able to tie it tightly so it won't slip or get too loose!
When it comes to styling, there are many different ways to style the scarf, which is just another reason why I love it! My favorite way to style it is with a high waisted pant of some sort: denim shorts, distressed jeans, joggers, or paper bag waist pants. It's nice because you can dress it up with a pair of black joggers and some heels for a night out, or pair it with jeans or shorts and sandals or sneakers for the perfect day look. Play into the colors of the scarf when picking out the accessories for a simple look that will have heads turning! What's a piece that you like to wear/style unconventionally?