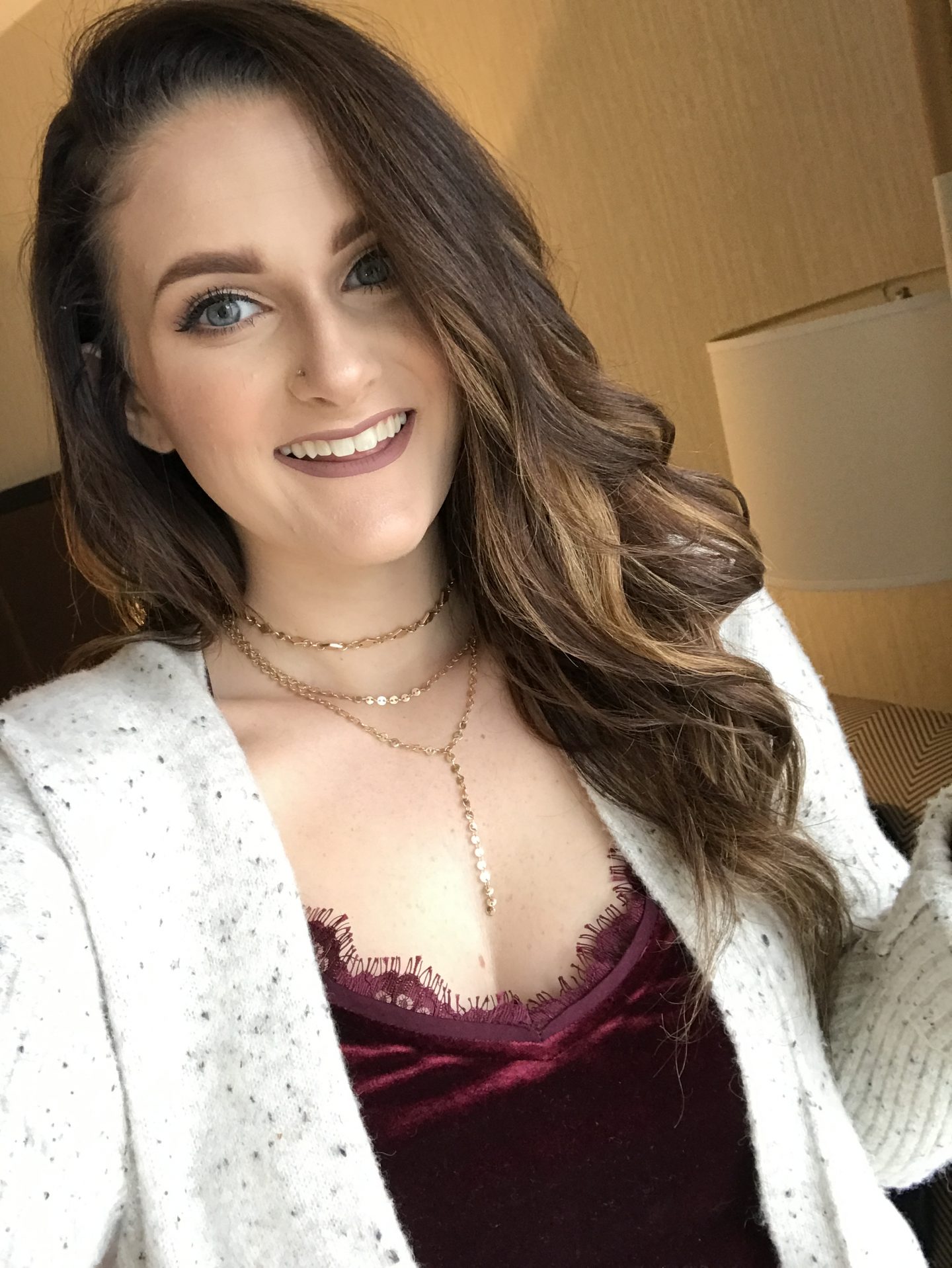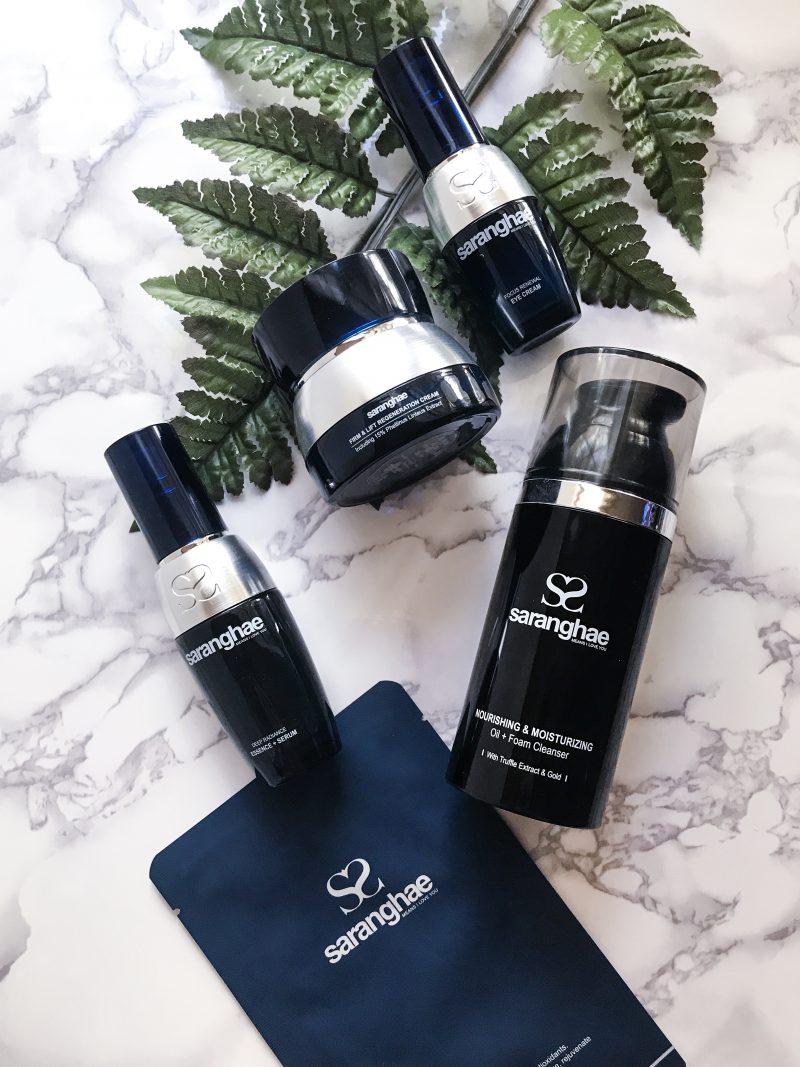 **These products were sent to me in exchange for my honest, personal opinion. All opinions are my own.**
Hello, my loves! For the past few weeks I have switched up my nighttime skincare routine to try out a new Korean beauty brand, Saranghae. If you're into beauty products at all, then you probably know that Korean beauty brands are taking over. Korean beauty brands are known for their unique, yet powerful, ingredients, which is exactly what Saranghae prides themselves on. Saranghae kindly sent me their 5-step routine to try out for myself, and I have to say, I love it! I love when brands create a cohesive regimen so you as the consumer don't have to spend time figuring out which products work well together. However, some of these products might not work well for you, but if you're looking to get into a skincare routine then trying out a predetermined regimen is a great option! Saranghae's anti-aging 5-step routine focuses on healing, rejuvenating and protecting your skin using unique ingredients with a multitude of benefits.
Step 1 – Saranghae Nourishing & Moisturizing Oil + Foam Cleanser with Truffle Extract & Gold: I'm a sucker for a good foaming oil cleanser. I love that this products can take off your makeup and cleanse your skin at the same time (hello time saver!). I love that it's a two-in-one, but because I tend to wear a lot of make up and have a thing about feeling extra clean when it comes to my face, I often take the majority of my makeup off beforehand with a wipe (bc this stuff can burn your eyes; it has a warning and I learned the hard way) and finish off with this cleanser. If you choose to use this cleanser to take off your makeup, I suggest using a wipe or some micellar water to remove your eye makeup first! They say to use this product on dry skin, so I pump a 1.5 pumps into my hands, add a little water and massage all over my face for about 30 seconds and then rinse it all off and pat dry! Now, let's talk about the ingredients – truffle extract, gold and 20 incredibly effective botanical essential oils, producing the most effective and unique cleansing experience on the market. I love that after I use this product, I immediately see results in the form of brightening, smoothness and radiance.
Step 2 – Saranghae Deep Radiance Essence + Serum: I always use an oil/serum in the mornings before moisturizing and I've found that it has helped tremendously with oil control on my face throughout the day. It wasn't until recently that I learned what an essence was. This product is truly amazing!!! After cleansing my skin, I take one pump of this and apply it all over my face. Per their website, "The Saranghae Deep Radiance Essence + Serum is designed to penetrate your outer epidermis layer and deliver crucial nutrients like antioxidants, amino acids and vitamins directly to your living cells." This product aims to increase cellular nutrient delivery by increasing blood circulation, helps to prevent dry and flaky skin, balances out your skin's pH levels and helps to feed your skin cells necessary vitamins needed to keep up with skin cell production.
Step 3 – Saranghae Firm and Lift Cellular Regeneration Cream: The main ingredient that stands out to me in this product is ginseng. It's known for the phytonutrients in it's make up that help with anti-aging, tone and brightening the skin. I had stepped away from moisturizers that weren't water based to help with oil control, but since I've been using this product at night, I have seen that using a heavy moisturizer at night has helped my skin rejuvenate easier! The moisturizer comes with a spatula, so I take one scoop out of the jar and apply it in four places: forehead, chin and both cheeks. This moisturizer helps to stimulate collagen (which is huge!); repairs damaged skin cell membranes; reduces swelling, redness and age spots; helps reduce wrinkle depth and width; and helps to repair dry and cracked skin.
Step 4 – Saranghae Focus Renewal Eye Cream: It wasn't until recently that I started to incorporate an eye cream into my routine. But I'm sure glad that I did, because I can seriously see the difference! The Saranghae renewal eye cream works to restore vitality, diminish wrinkles, visibly lift and firm and brighten the appearance of dark circles around the eyes. You might not know, but the skin around your eyes is much for delicate than any other skin on your face, and that's why there are special creams and products targeted to this area to help keep that skin in the best shape possible. I take a small amount and apply it with my ring fingers all around my eyes carefully and make sure that it's distributed all over. I truly feel like it's helped with my eyes!
Step 5 – Saranghae Elemental Essence Mask: When you purchase this 5-step routine, it comes with six sheet masks. While it's listed as step 5, it should come after your cleanser and before your products and only used once or twice a week! After wearing the mask for 15-20 minutes, take it off and massage the remainder of the serum into the skin before completing steps 2-4! If you want to be savvy, save the packet and use the additional serum on your neck/chest or use it another night!! I absolutely love sheet masks, so I love that this regimen incorporates them.
Not only did these products work well for me on the ingredient side, but the customer service with this company is top notch. Aside from free shipping and handling, they also offer a 30-day money back guarantee, should you not be satisfied with their products.
BEFORE
MID-USE WITH MAKEUP ON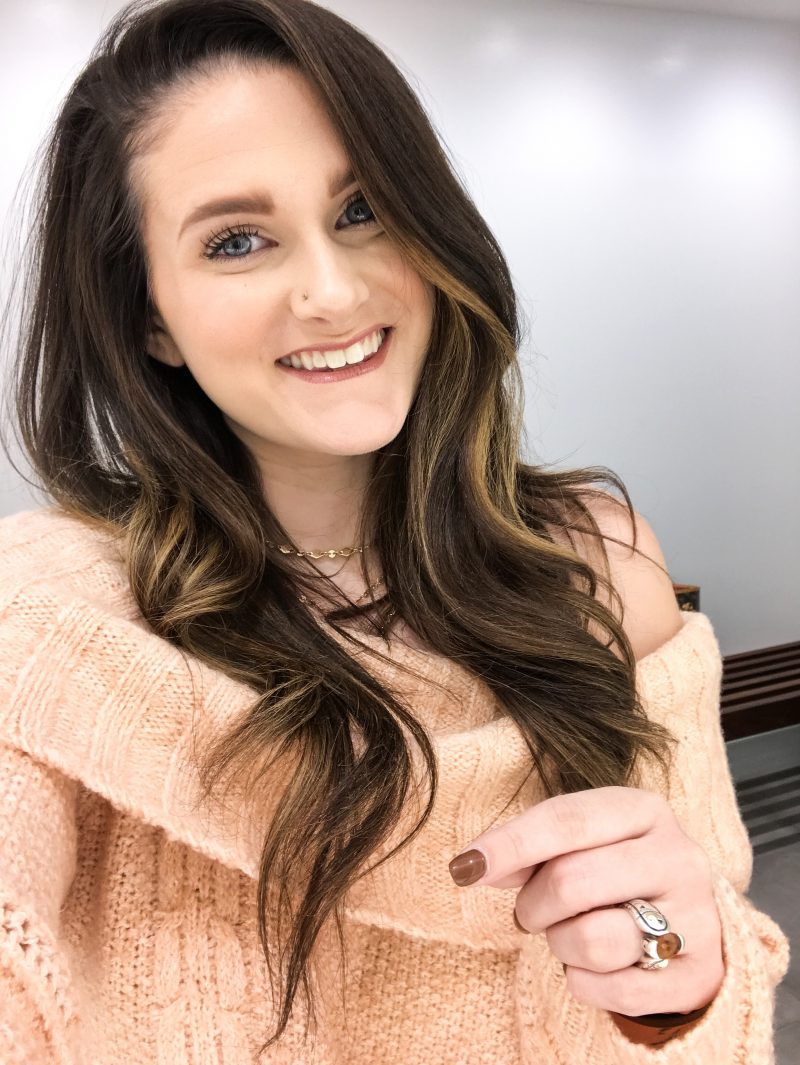 AFTER

Problems I feel that have been fixed/reduced since using these products:
– The dry skin on and around my nose has gone away; it used to be flaky and painful.
– I had some bigger bumps on my chin that would come to a head and scab. Now I still have some smaller stress bumps, but nothing nearly as bad.
– The lines on my forehead have seemed to reduce.
– My eye bags/dark under eyes aren't as bad.
By purchasing these products directly through their site, you receive a significant discount on their bundles and individual products! The retail price for the 5-step bundle is usually $466, but they are offering it on their site for $146. You are able to purchase the products individually, but if you're looking to try the whole regimen, definitely purchase the big bundle!
About Saranghae
Saranghae is an award-winning Korean 5 Step Anti-Aging skin care routine that heals, regenerates and protects your skin. Saranghae's focus on natural ingredients, highly effective products, and excellence in customer service has helped them become the fastest growing Korean skin care brand in the United States.
For more information please visit: www.lovesaranghae.com