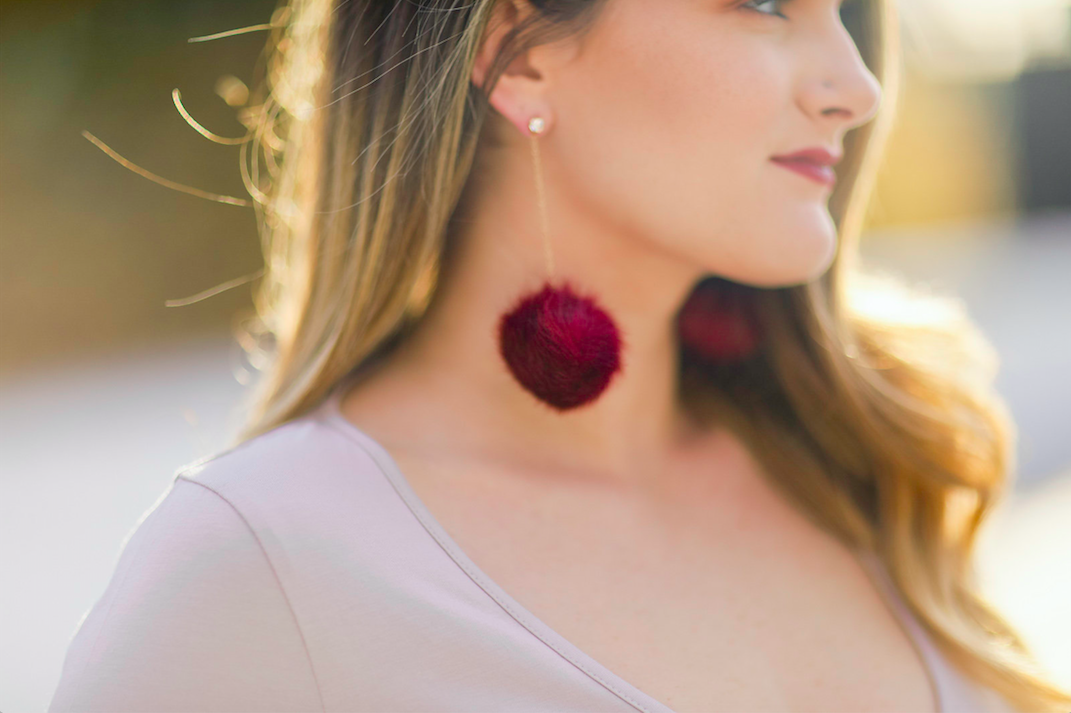 It is finally my favorite time of the year! I absolutely love the holidays because I'm such a gift giver and I love that it brings everyone together. I love everything about it: giving gifts, the parties and all of the events! This year I'm rounding up a few outfits to help you decide what to wear to your office holiday party or a date night with your boo. I included a few different options to suit everyone's fancy. Every item is under $100, but I can help you find a more affordable alternative if need be! So, without further ado, my 2017 Home for the Holidays Lookbook!
Photography By Minela Sejdin Photography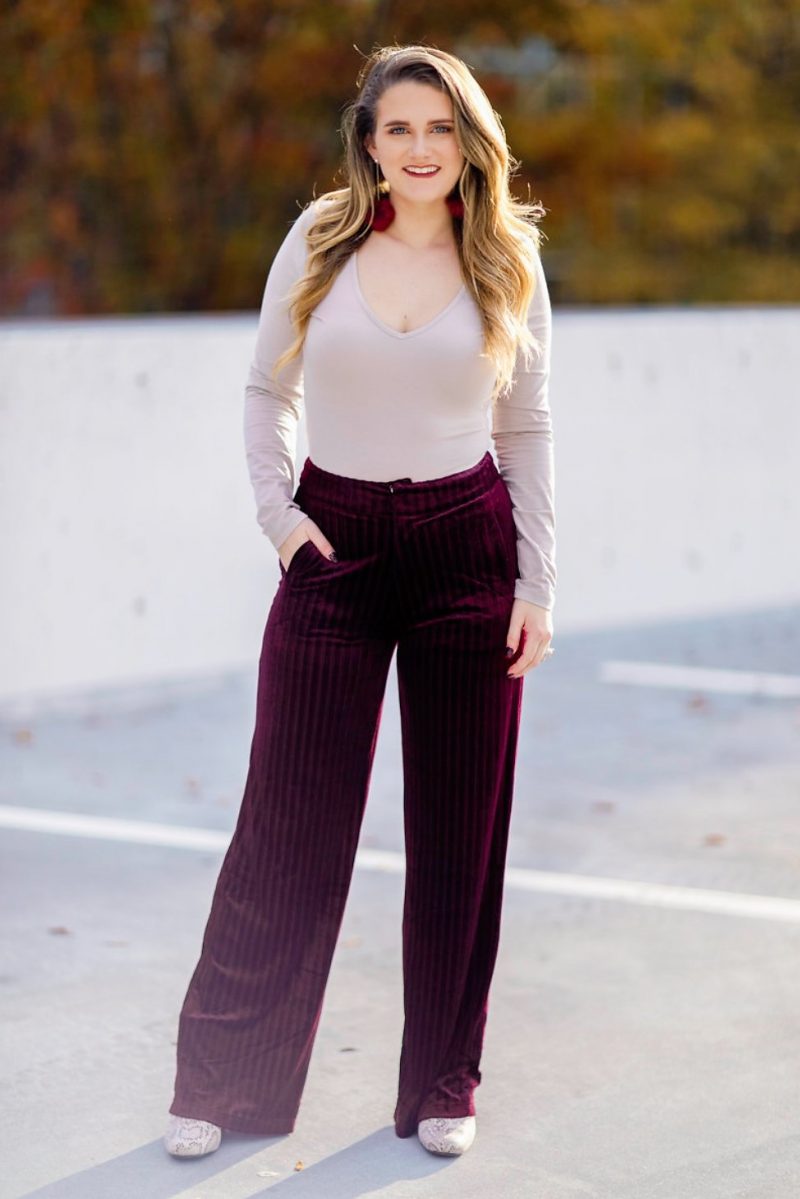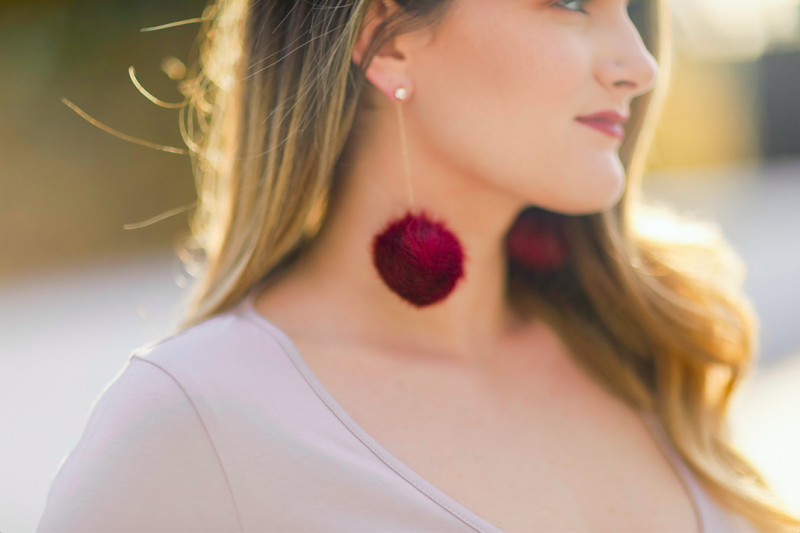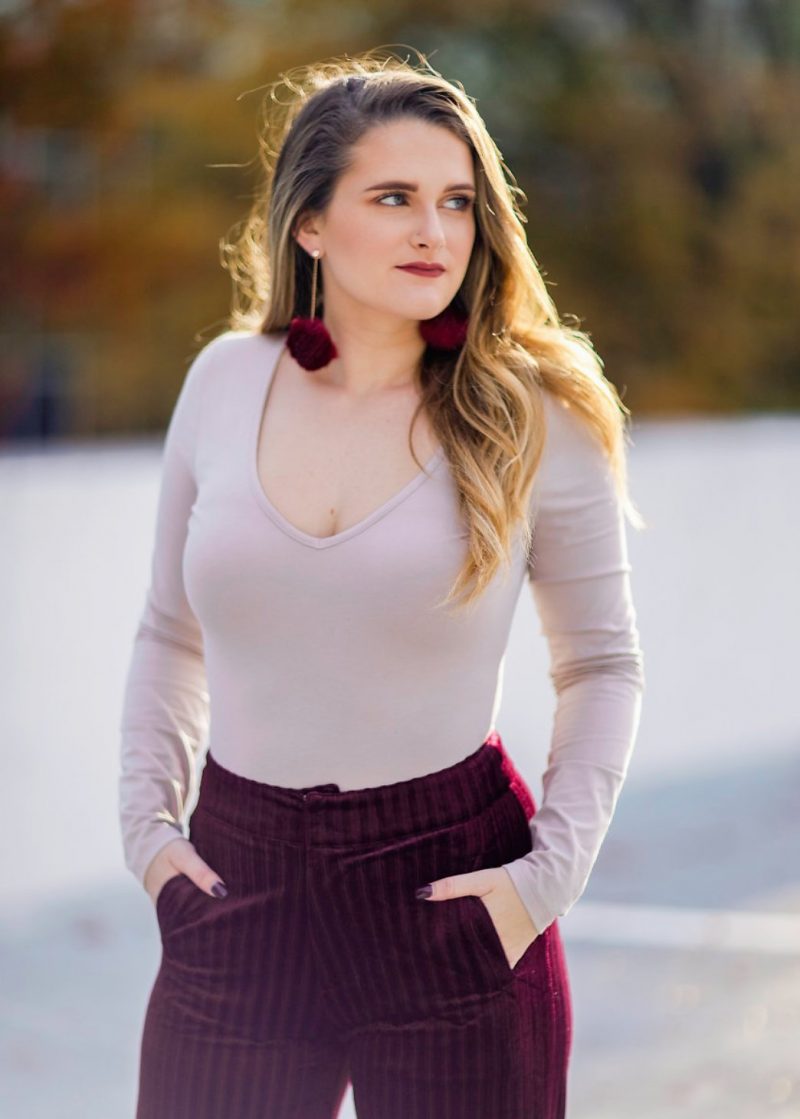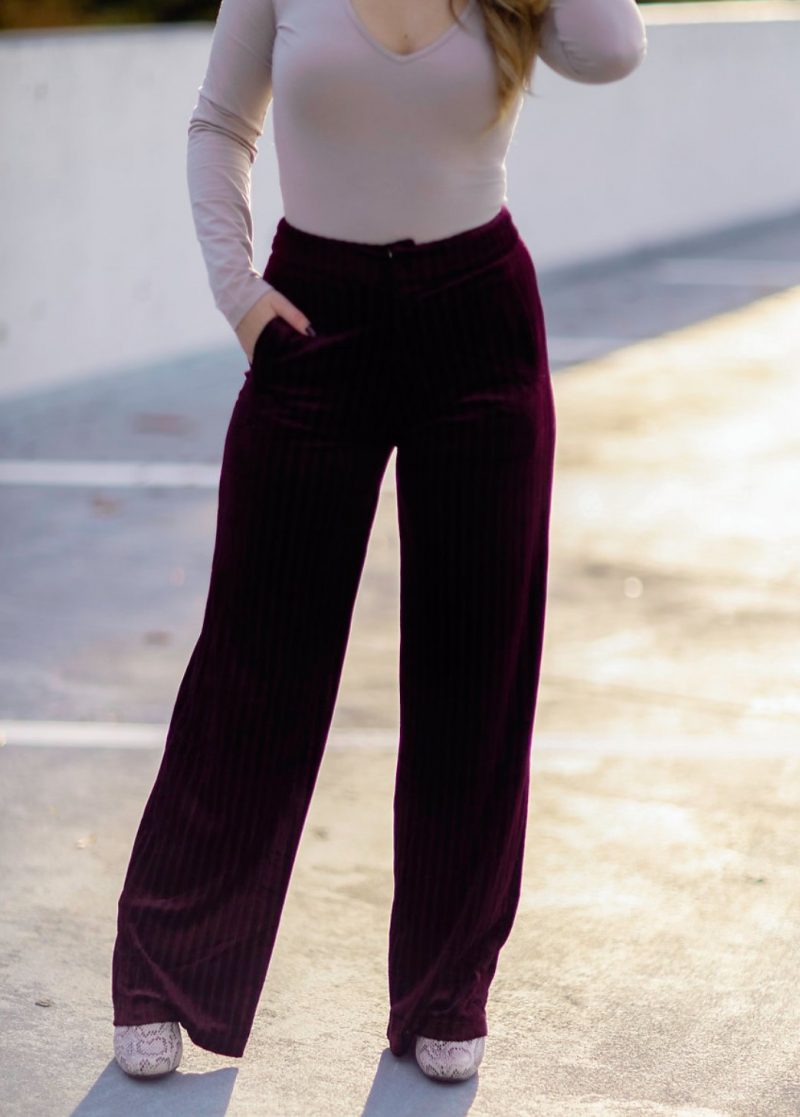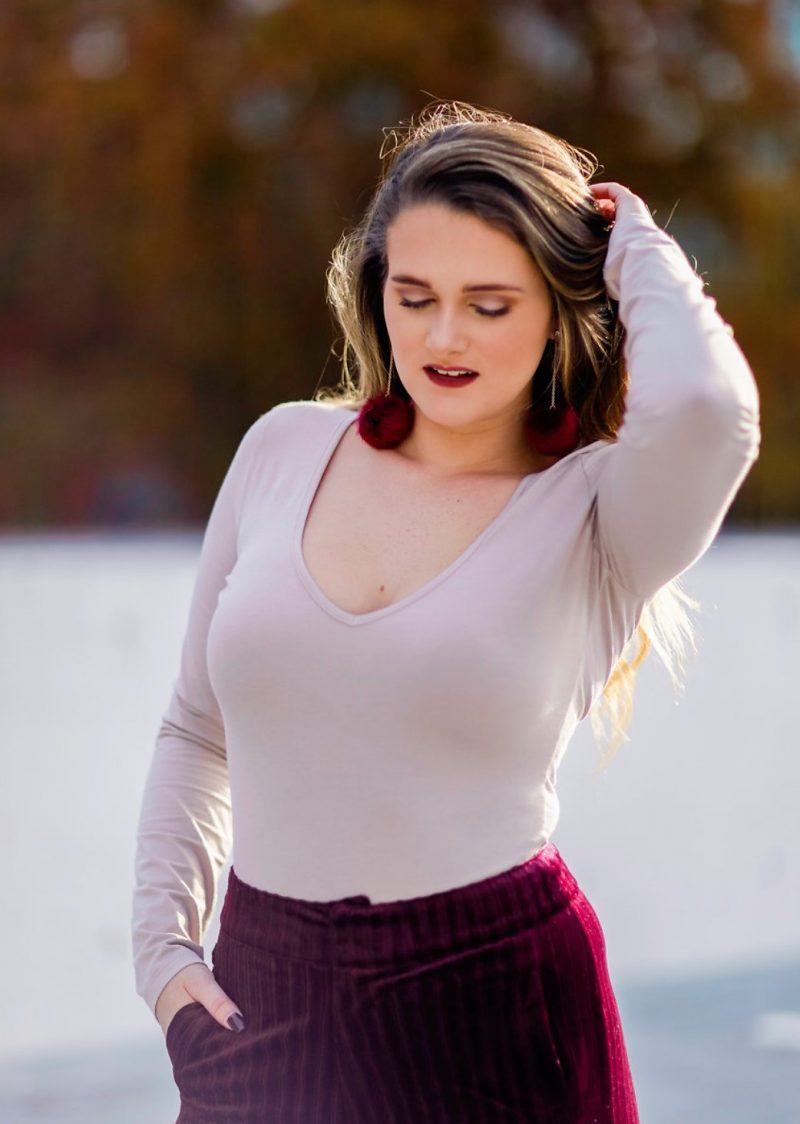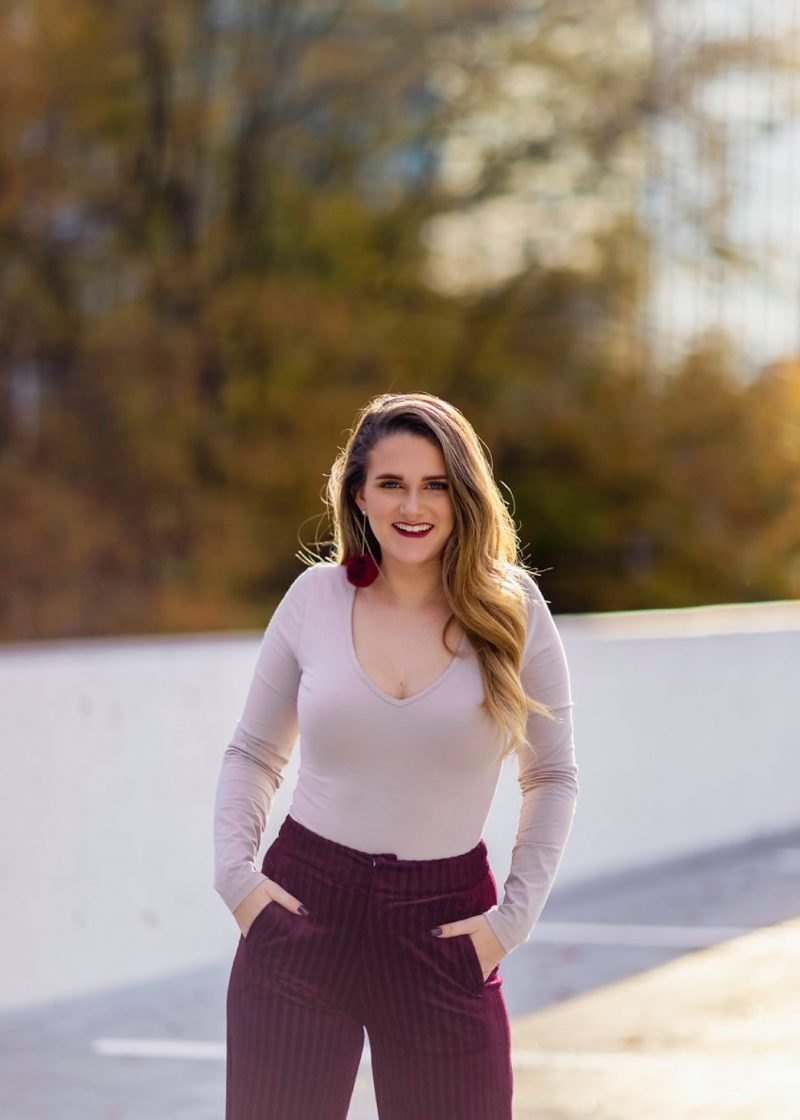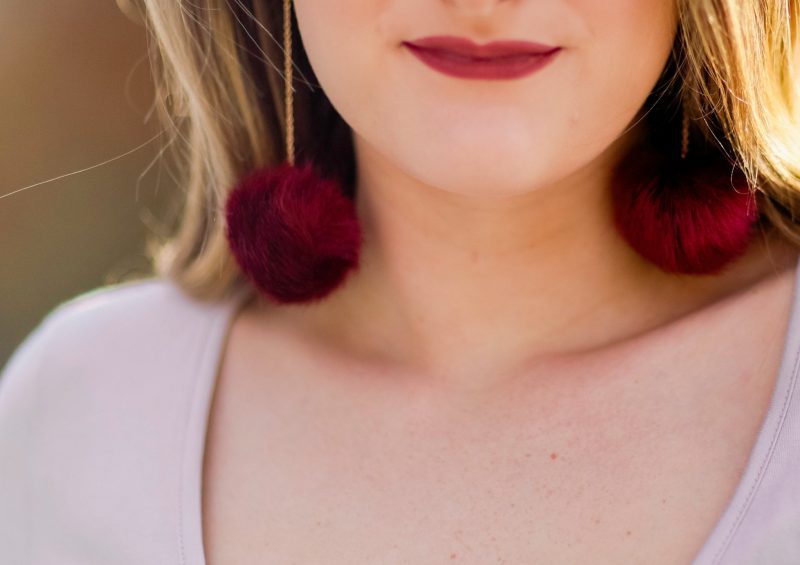 V-Neck Bodysuit // Velvet Bell Bottoms // Snakeskin Boots // Pom-Pom Earrings
[shopr_shopthepost collection="maroon-holiday-look"]
I am living for this look! I saw these pants on Dress Up's Instagram and I had to have them. They are absolutely perfect for the holidays! The pinstripes, the velvet, the flare and the high-waisted fit make for a great statement piece. I bought this bodysuit on sale at Madewell because of the endless ways that you can style it. It's also a thong style, so no weird lines when you pair it with tight bottoms! To keep with the fun and statement look, I added some fun pom-pom earrings and snakeskin boots! These earrings are the perfect accessory. If you don't feel like styling your hair, throw on these babies and pull up your hair and you've got a sleek holiday look. Also, these boots are incredibly comfortable, so they're perfect for that upcoming night out!
____________________________________________________________________________________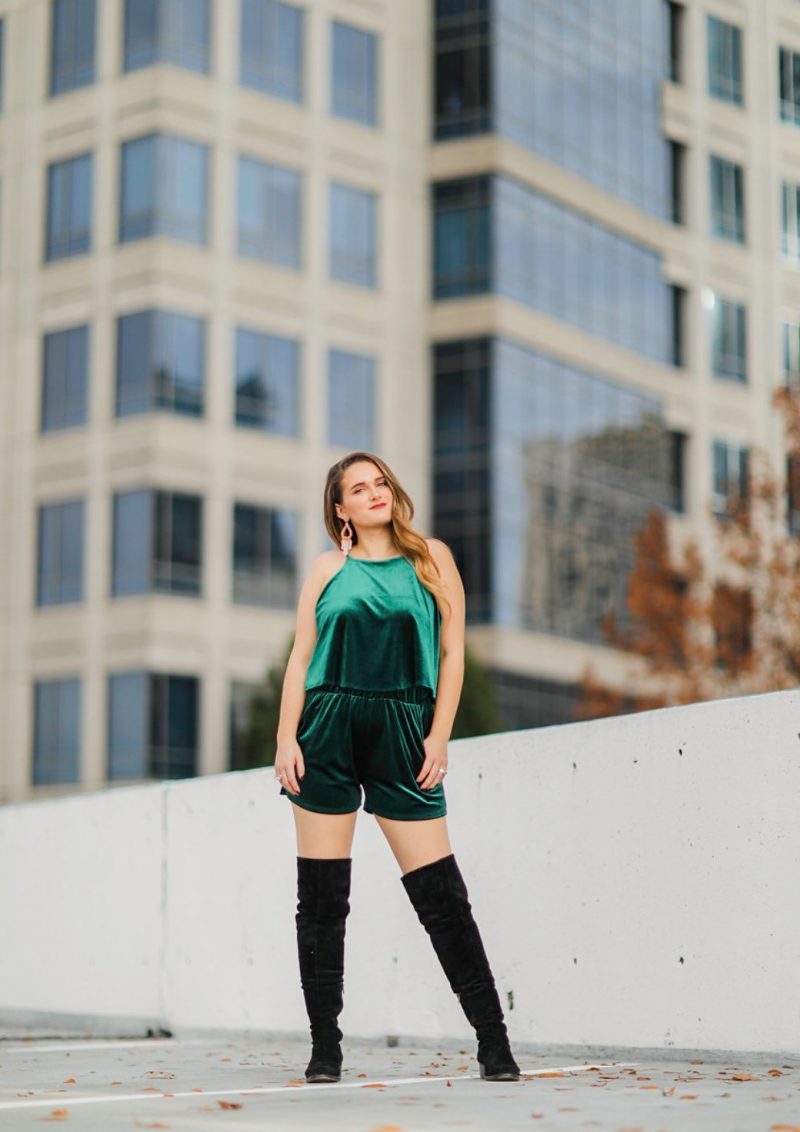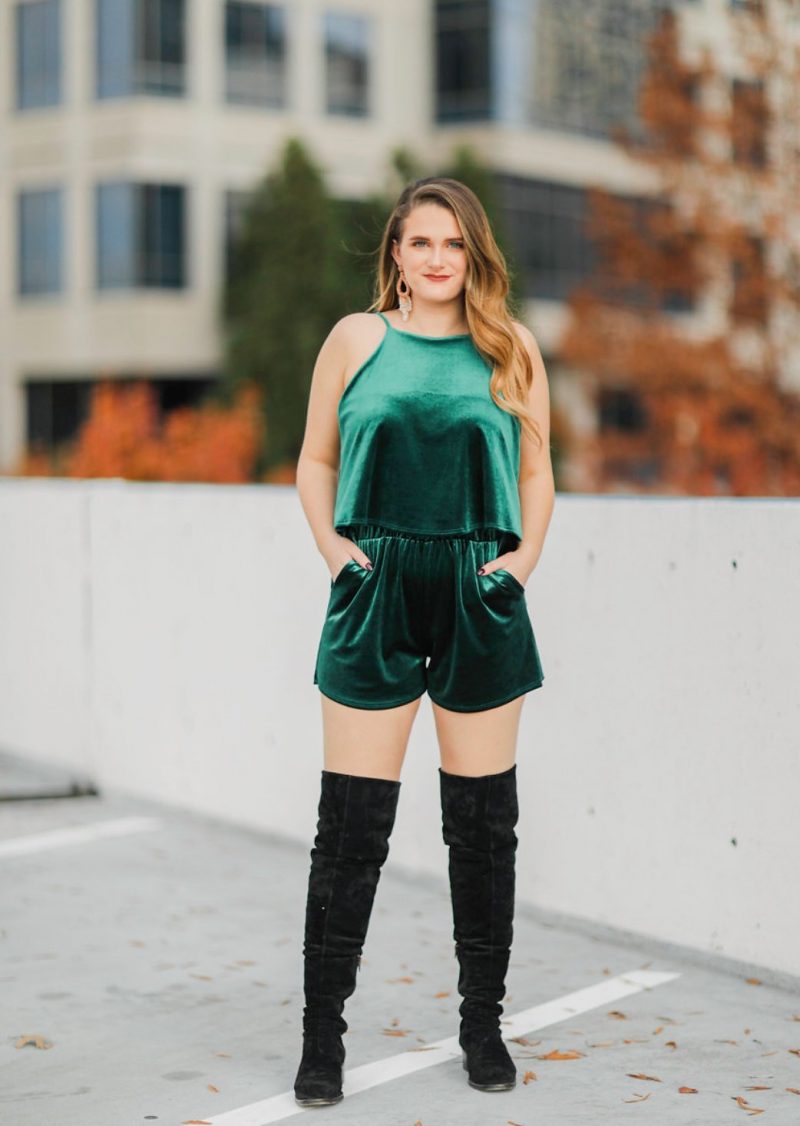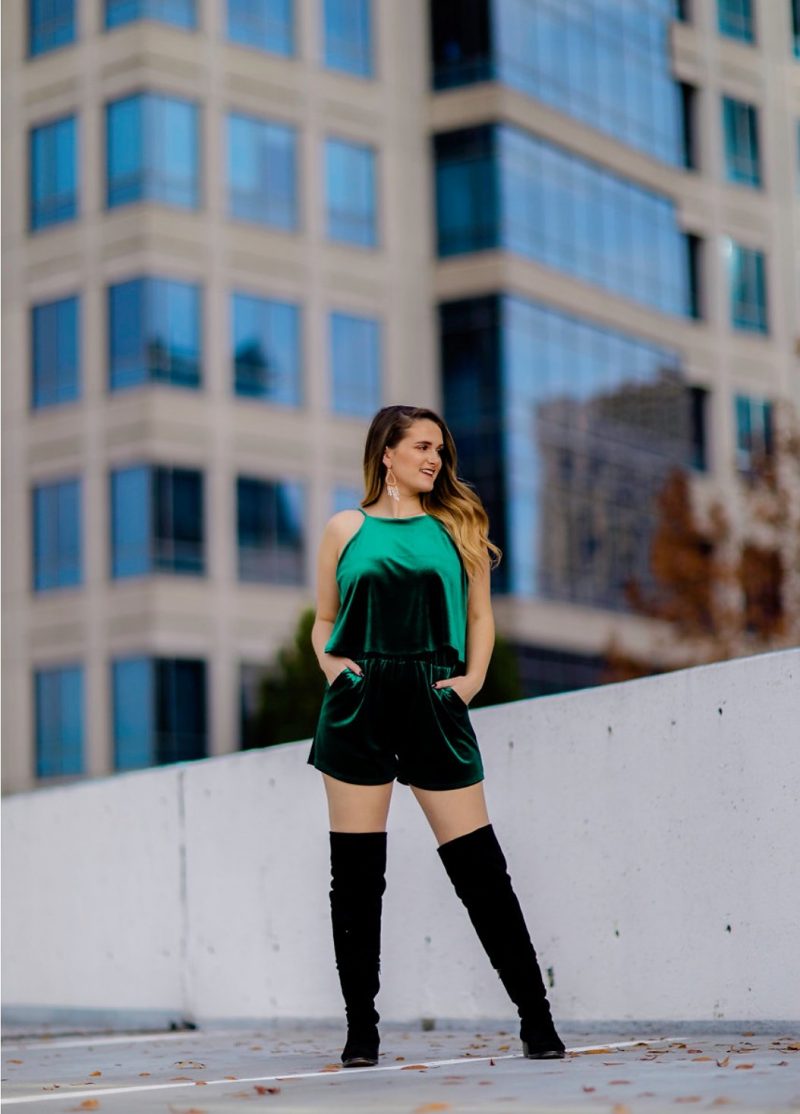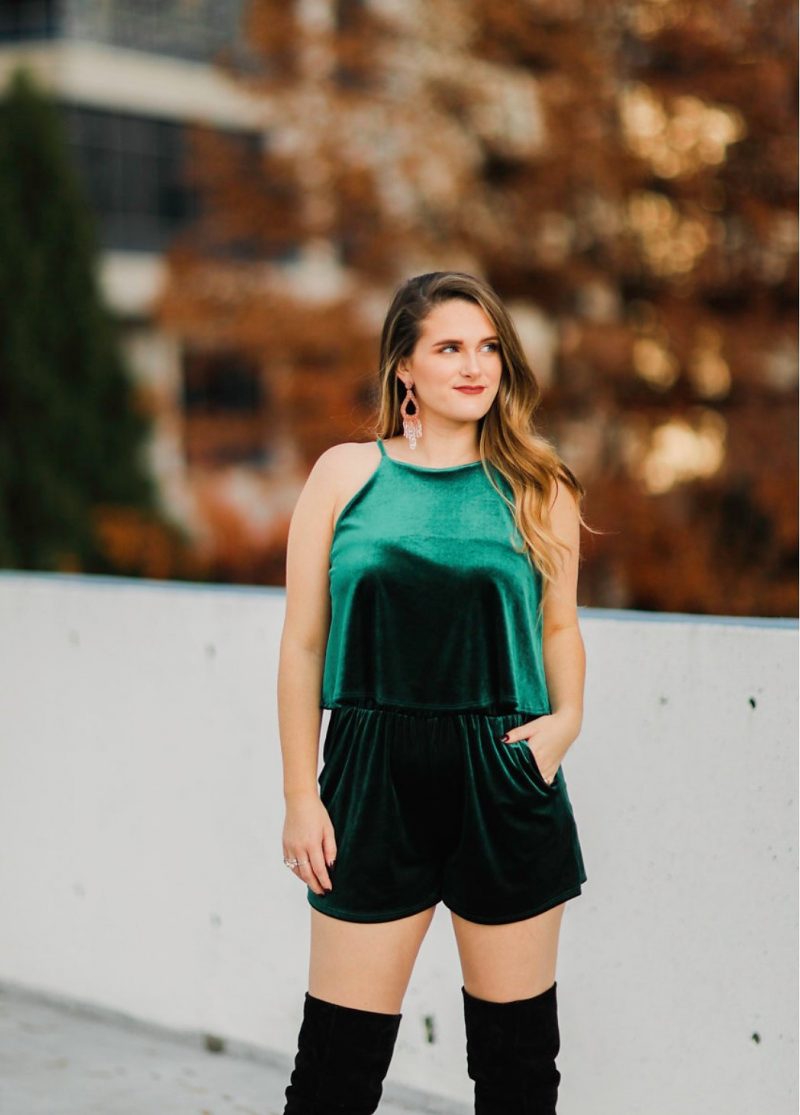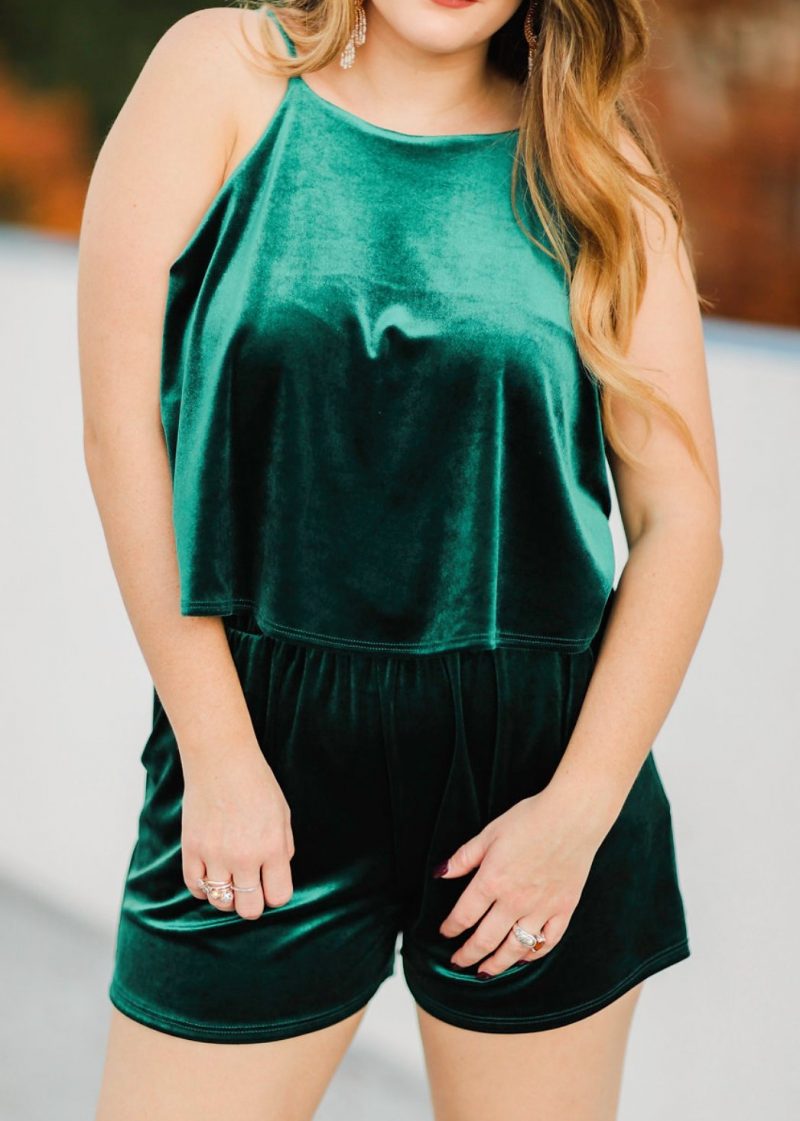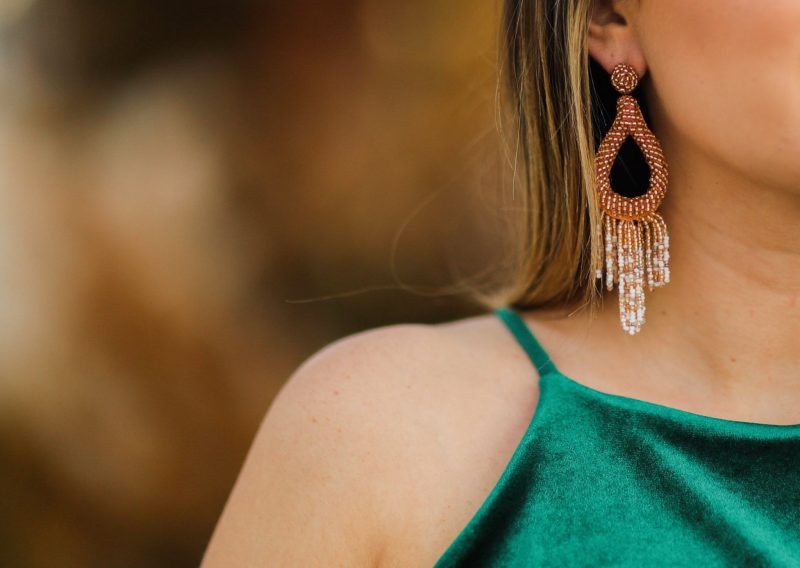 Velvet Halter Romper // Over-the-knee Boots // Beaded Tassel Earrings
[shopr_shopthepost collection="green-velvet-holiday-look"]
It's hard to choose a favorite when you're featuring outfits like this! I love this romper so much because it's simple. That means you can get creative with it as far as accessories go. Throw on a jacket, some statement jewelry or really fun shoes and you can instantly take this velvet romper to a whole new level! I love that the top is loose with a cinched waist; it's a super flattering fit. I added some statement earrings for fun and a pair of comfortable OTK boots to tie it all in!
____________________________________________________________________________________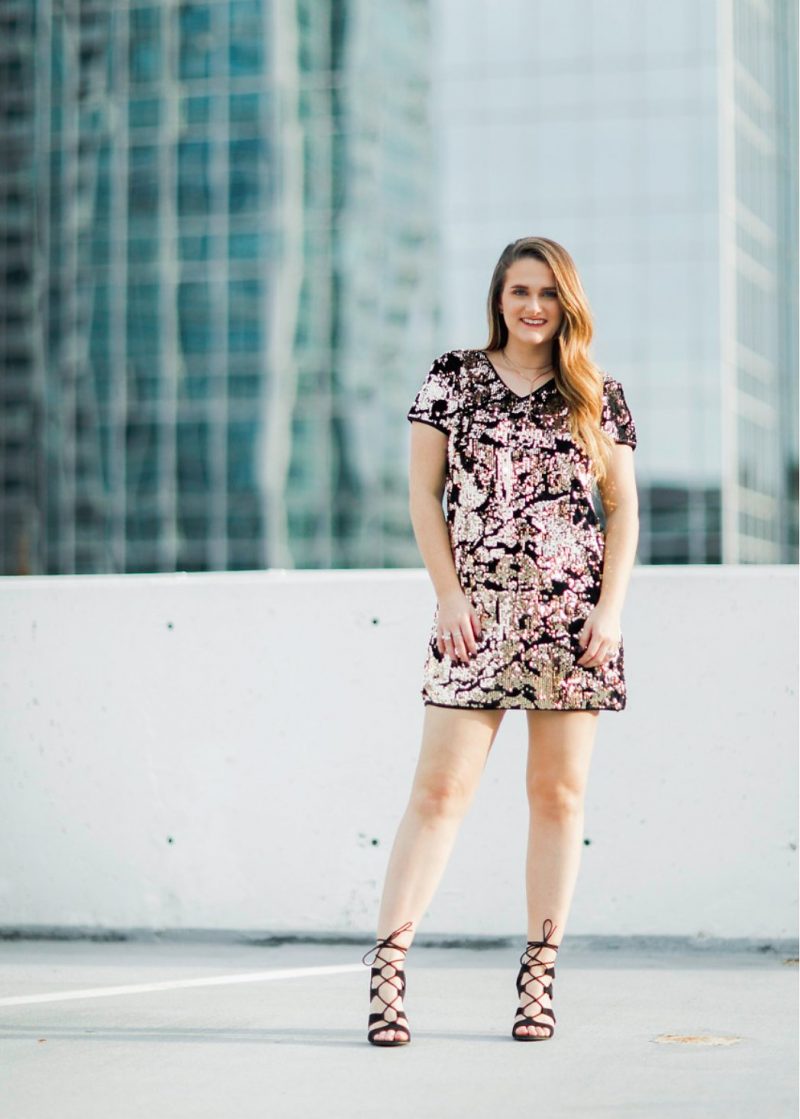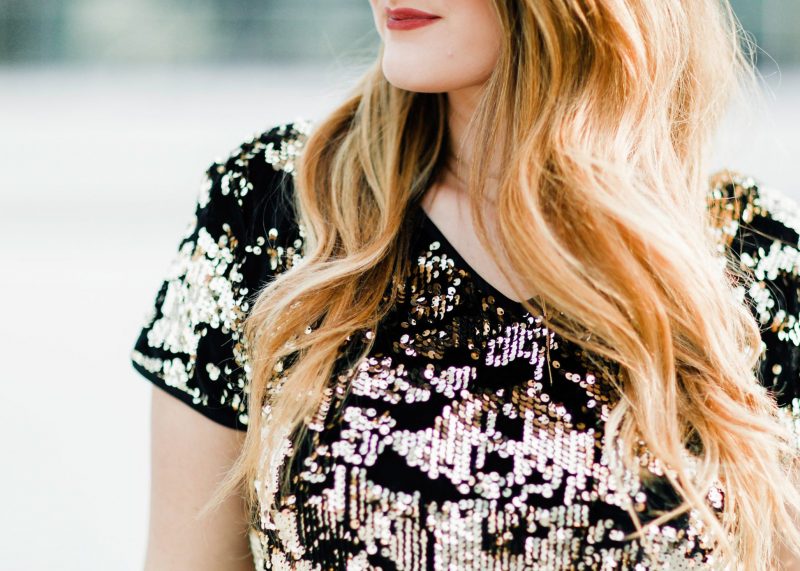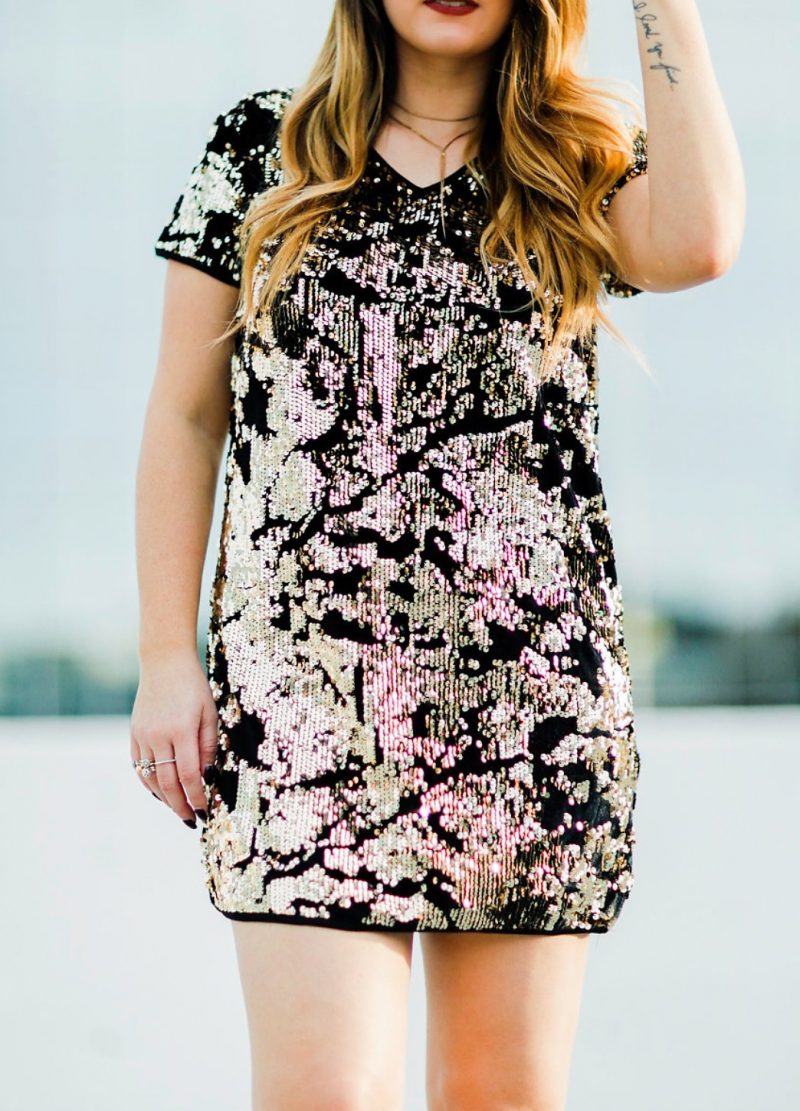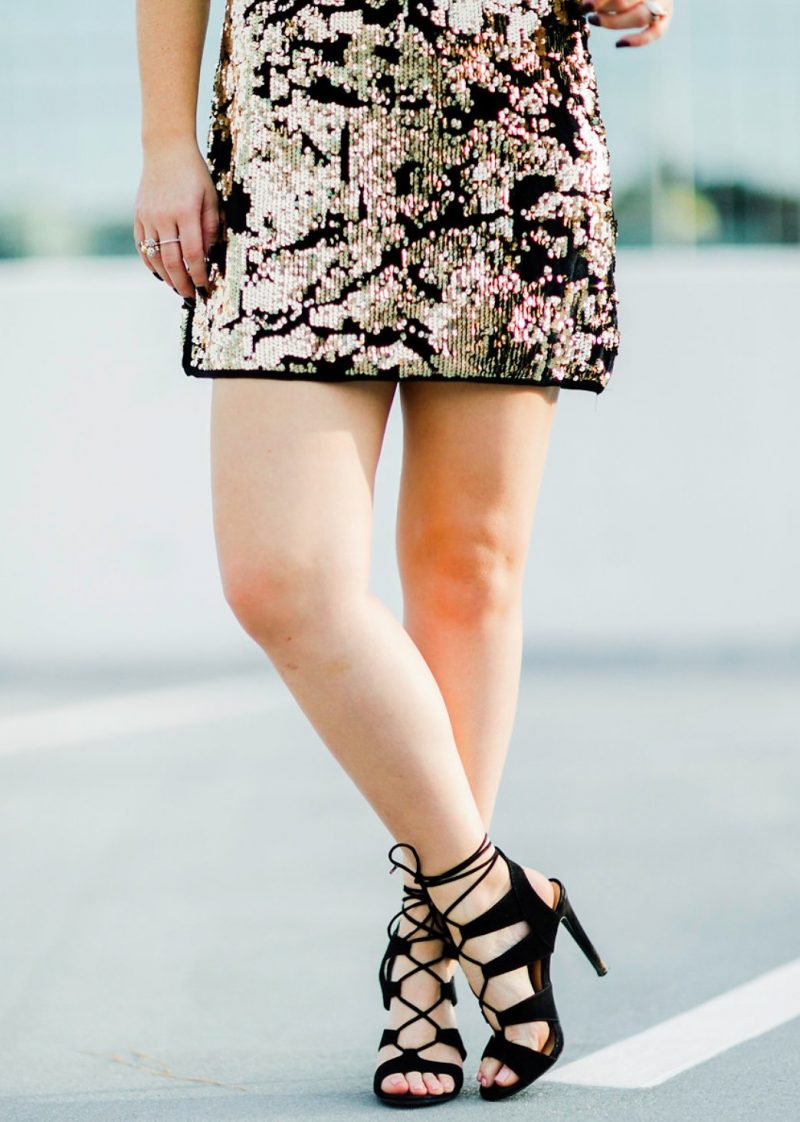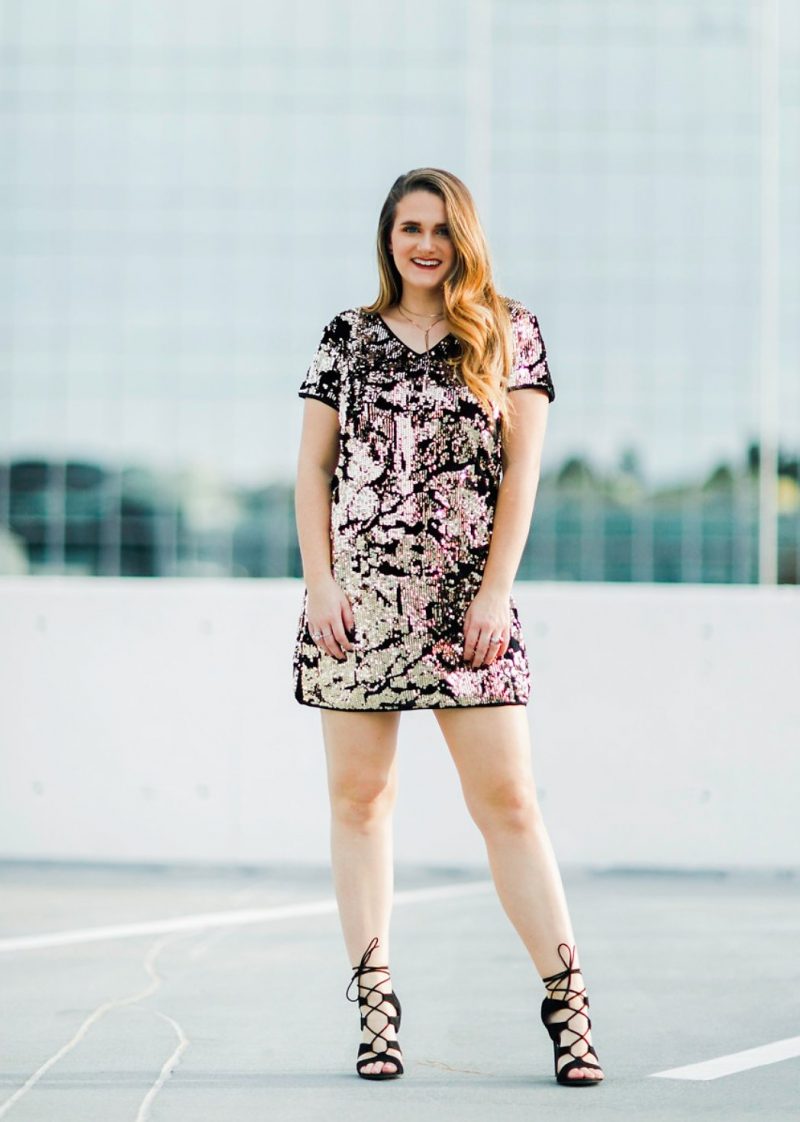 Sequin & Velvet Dress // Lace-up Stilletos // Lariat Necklace
[shopr_shopthepost collection="sequin-holiday-look"]
And to close out the holiday lookbook: a sequin AND velvet dress. This dress is great because it's not too short, not tight or revealing, which makes it the perfect contender for your office holiday party! It also looks like the dress has a cheetah pattern on it from far away, but that's the black velvet peeking through! Since this dress is pretty busy, I chose to pair it with simple jewelry and classic heels. Staying along the lines of a more conservative office party look, you could throw on some tights and pair it with the boots mentioned above! While the dress is the statement piece, you still have a lot of options on how to style it this season.
____________________________________________________________________________________
And that's a wrap! Comment down below what your favorite look was for a chance to win a Starbucks treat on me (you must also be subscribed)! Stay tuned because in my upcoming blog posts I have a few more outfits that are perfect for any occasion this season.
With love and hopes of inspiration,
Carly