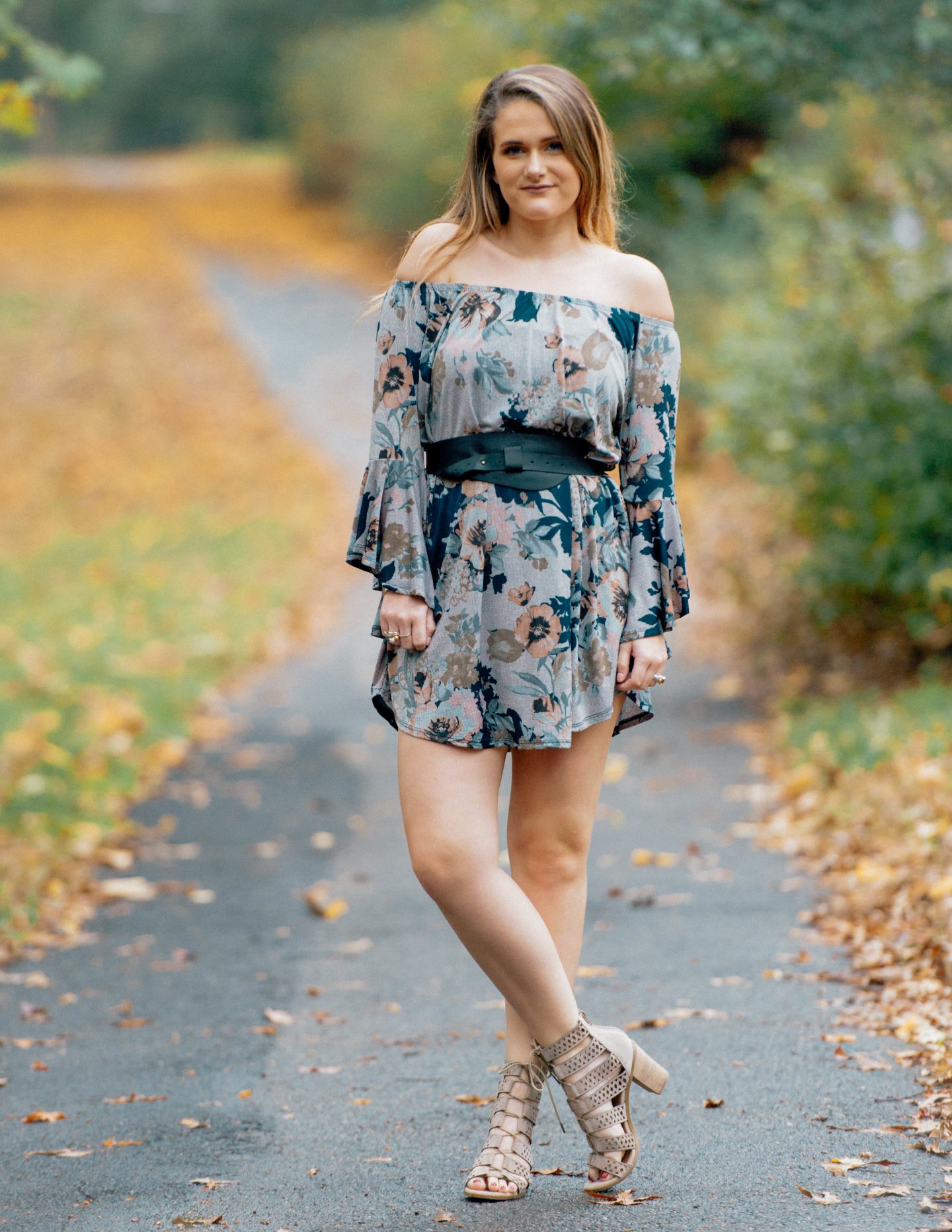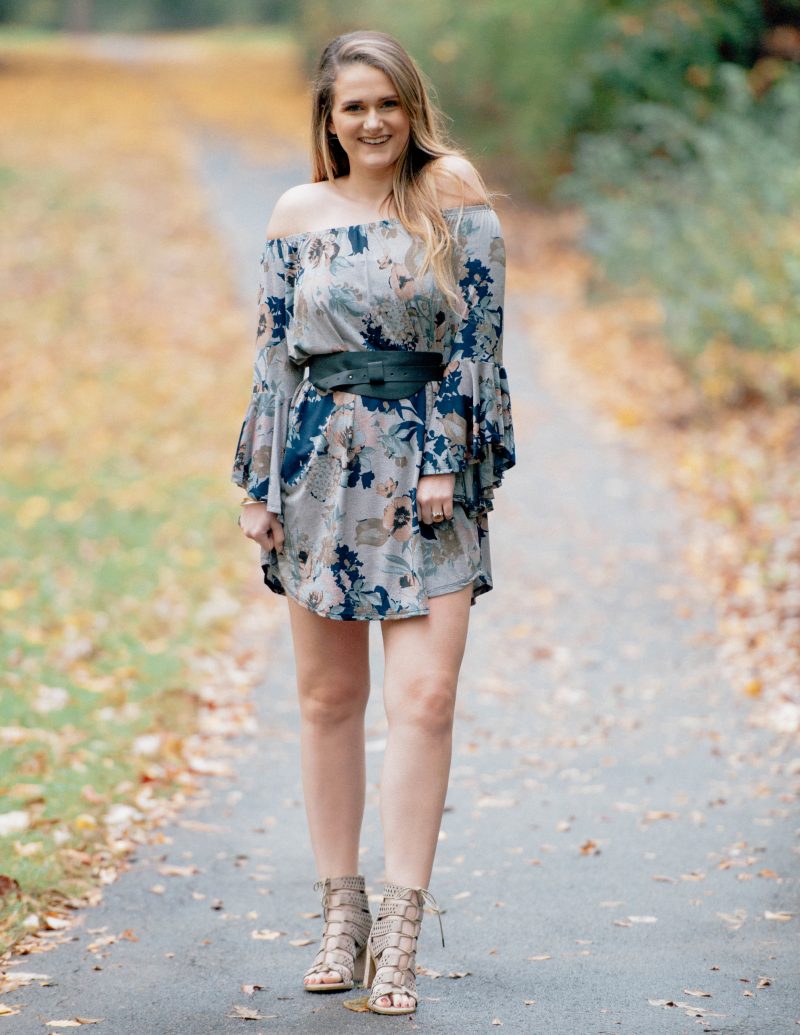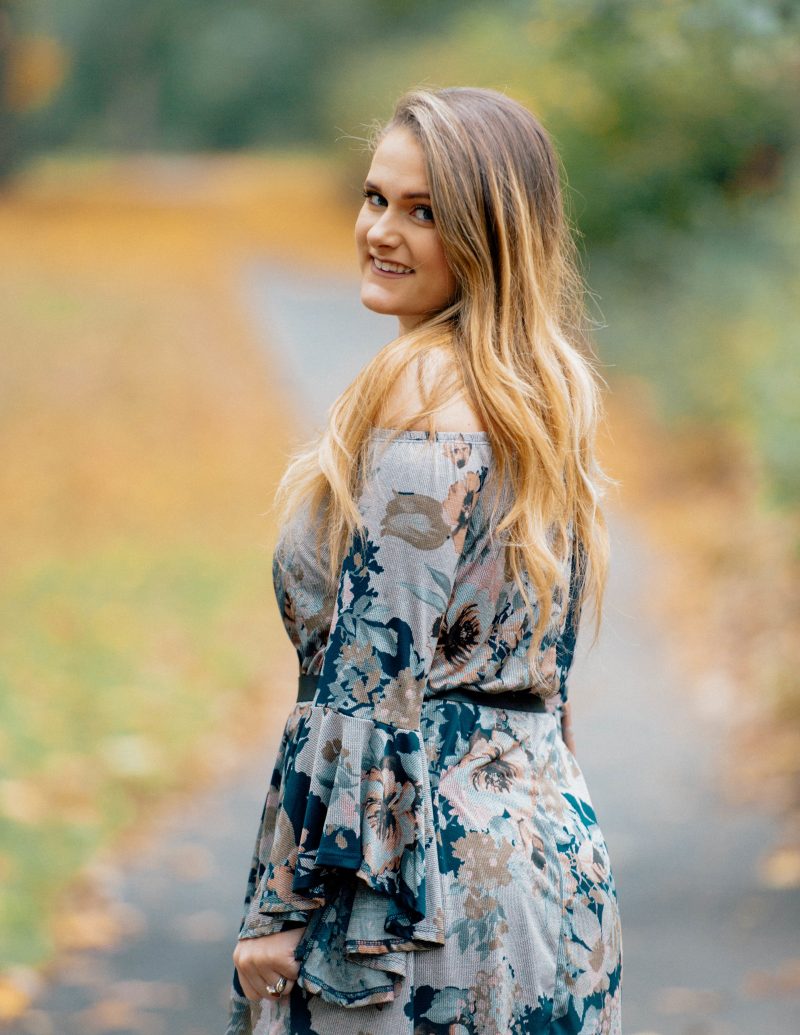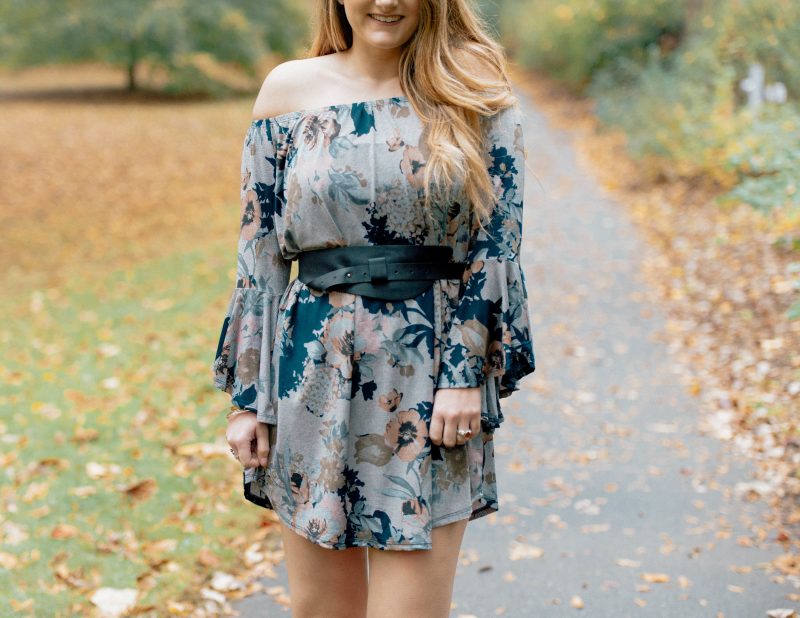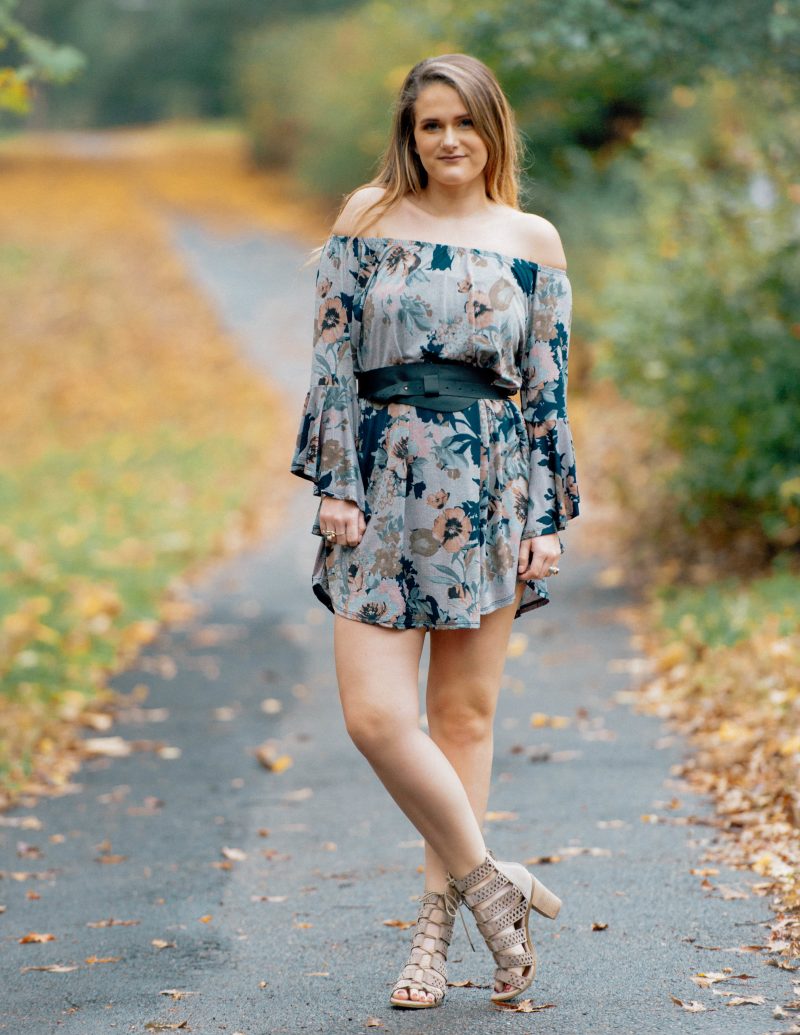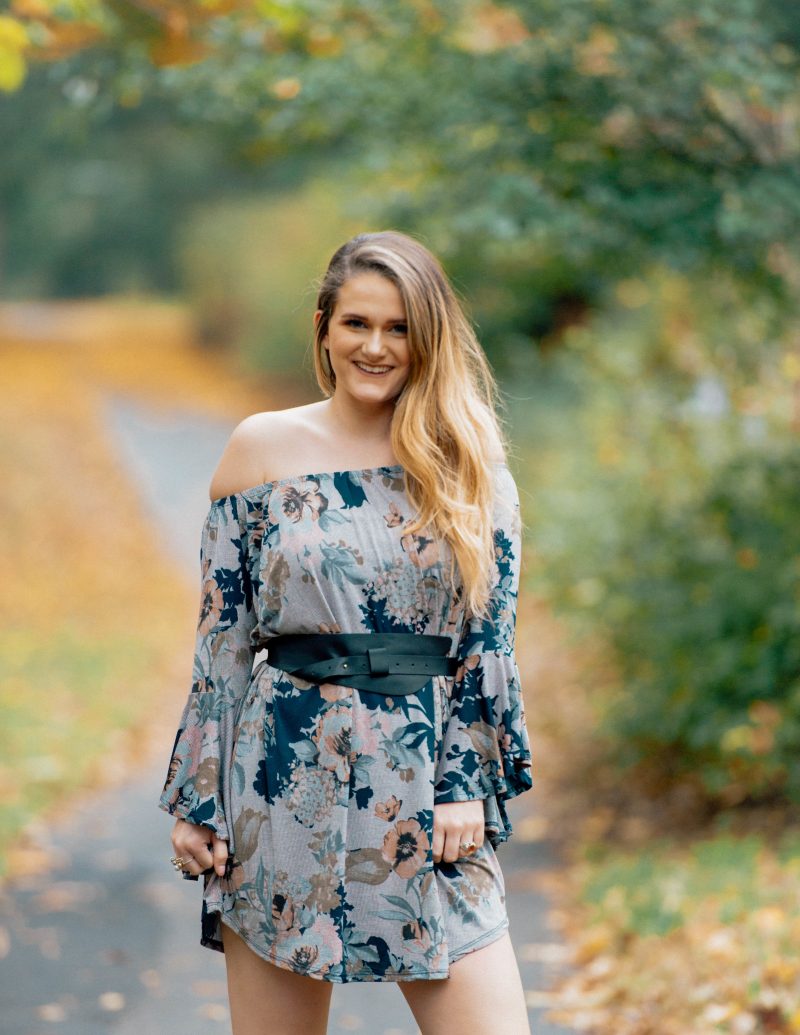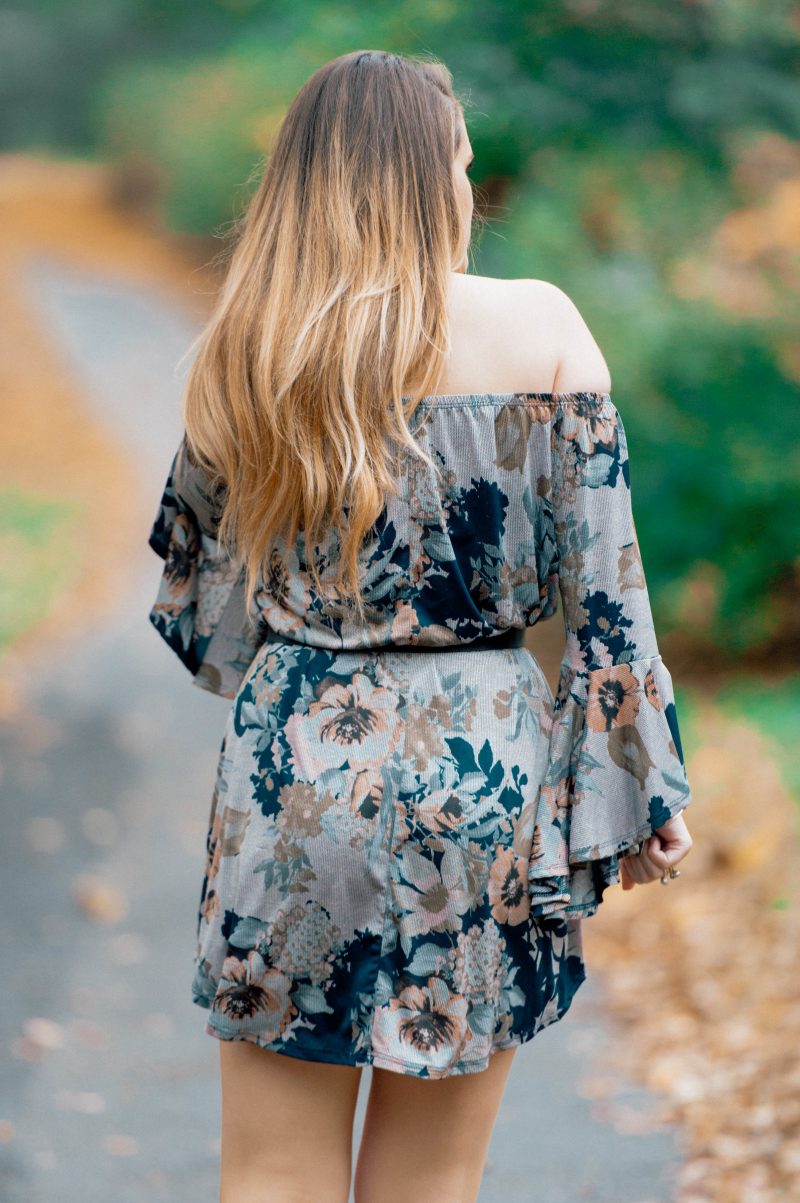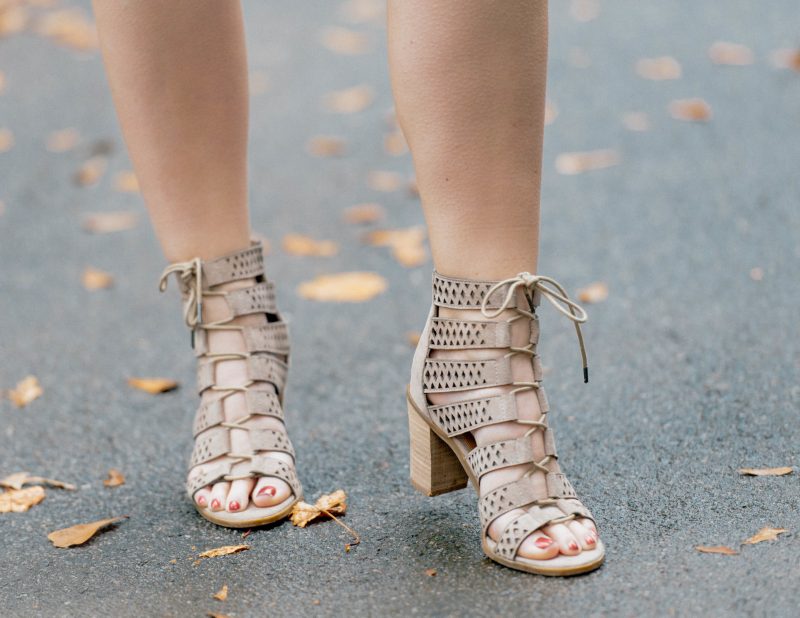 Photography by Minela Sejdin Photography
Floral OTS Dress: Rosie Daze Boutique, $36 | Wrap Belt: Anthropologie, $12 (similar option linked here) |
Steve Madden Delphine Gladiator Heels: DSW, $50, on sale for $40
If you've followed me for a while, then you know how much I love Casey Holmes. Well, she just launched her new online boutique and you know I had to support!! Luckily, I had a wedding coming up and figured this would be the perfect time to test out her boutique. I ordered this beautiful dress from Rosie Daze and it's actually quite affordable compared to what other boutiques might charge. The material isn't too thick, but I like it. It's still great quality and it was super comfortable to wear. I love this dress because I haven't seen many like it. I love that it's off the shoulder and has bell sleeves! Plus, the colors in this dress are gorgeous together!
Unfortunately, this dress is currently out of stock on the Rosie Daze website, but you can opt-in to be notified by email when it's restocked!! If you're wanting to wear this for Thanksgiving or need it sooner rather than later, I found the exact same dress from another boutique and you can buy it here for $44. If you chose to order from this boutique, you can opt-in for emails to get 10% off your first purchase as well as free shipping for orders of $50 if you were to add onto your order.
Contrary to popular belief, I've been paring navy and black together lately and I'm not mad about it. I actually found this suede wrap belt in the Anthro clearance while I was in Chattanooga back in October for around $10-$12. Unfortunately, I couldn't find it on their site, but I linked a similar one above that's also from Rosie Daze Boutique!
Last, but certainly not least are these amazing Steve Madden shoes! People don't think to shop at DSW that often, but you should. Yes, they do have pricier items, but their clearance sales are the holy grail of shoes!! I was there a few weekends ago and not only were these shoes on clearance for $50, they had a sticker on them for an additional 30% off and I also had a coupon for 20% off when you buy two or more pairs of shoes INCLUDING clearance. Like, what!?! These were seriously a steal! The laser cutouts, lace up front and block heel makes for one trendy shoe. They come in 3 different colors, so you can choose according to your wardrobe. Seriously though, you need to stop into DSW more often and search for coupons because it has never failed me!!
So, I've decided that I am going to treat one of my amazing blog subscribers to a Starbucks gift card so that they can grab themselves a holiday drink on me! Here is what you have to do: subscribe to my blog with your email and follow me on Instagram. Super easy! Who knows, this might become something that I do more often. But, I wouldn't be making progress without you guys, so I have to thank you all for the love and support! I'll contact the winner this weekend!
With love and hopes of inspiration,
Carly