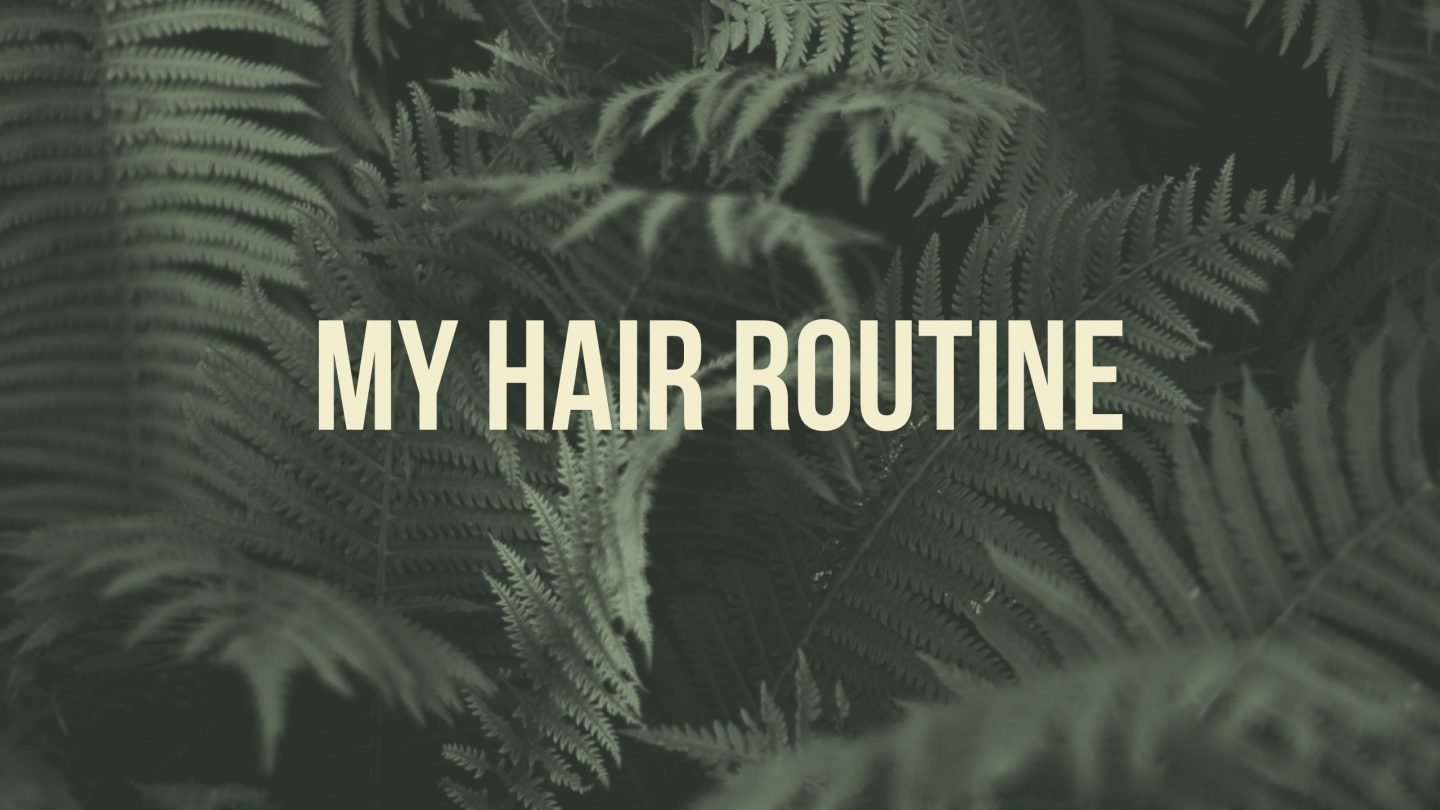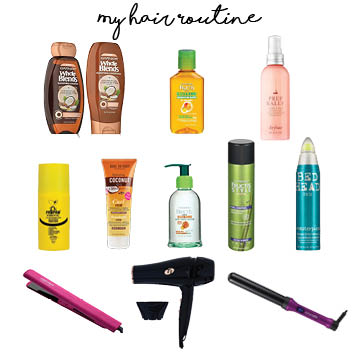 Hello, loves! I get a lot of questions about the products I use for my hair, how I tame it (it's pretty crazy sometimes), and how I style it – so I figured that I would round up all the products that I use every time that I wash and style my hair! If you have curly, frizzy, and thick hair then these products might just save your life like they did mine! Let me know in the comments below what you think and some of the products that you use on your hair – no matter the type!
Garnier Whole Blends Shampoo & Conditioner: $5 each for 12.5 oz – I use the Coconut Oil and Cocoa Butter blend and I love it! I've been using this shampoo and conditioner combo for a long time now and I seriously can't imagine using any other combo. I feel like it truly helps to keep my hair tamed. I have very thick, very curly, very frizzy hair, but this shampoo and conditioner truly help with that. Whenever I use it, I honestly do see the instant results with it!
Garnier Fructis Sleek & Shine Morrocan Sleek Oil Treatment: $6.99 for 3.75 fl. oz – I use this product in the shower mixed with my conditioner. I take about a nickel sized amount, squeeze it into the conditioner, and mix them together with my finger. I then proceed to condition my hair as normal! I feel like it helps to condition my hair even more since I use so much heat on it!
Drybar Prep Rally Prime and Prep Detangler: $23 for 5 fl. oz – It's a little pricey compared to other detanglers but it's so worth it! Once I get out of the shower and towel dry my hair for a bit, I spray this all over my hair before I brush it. The very first time I used it I instantly saw a difference. It helps with heat protection too and I feel like it just makes my hair look so sleek after just blow drying it!
Dr. Paw Paw It Does It All 7-in-1 Hair Treatment: $20 for 5 oz – I bought this back in January at Urban Outfitters. I love all of the things that it offers my hair! I spray it on after prep rally and let them both sit for a minute before brushing my hair with a wet brush!
Marc Anthony Hydrating Coconut Oil & Shea Butter Curl Cream: $7.99 for 5.9 oz – I first received a sample size of this in a monthly subscription and fell in love! I eventually went out and bought the full size and now I use it every time I wash my hair. I feel like it hydrates and tames my curls, which is exactly what I need.
Garnier Fructis Sleek & Shine Anti-Frizz Serum: $6.99 for 5.1 fl. oz – I bought this not too long ago when I ran out of a serum that I received in a Birchbox and it's been amazing! After I've added in all of my products listed above, I add in a dime size amount and start working it through my ends and taking it up towards my roots as the product on my hands decreases.
After I've got all of my product in my hair, I section it out to start to blow dry it. I use a T3 Micro Featherweight Luxe 2i Hairdryer. Now, this is not a cheap hair dryer, but it was given to me for Christmas and before that, I had never heard of it! When you have hair as crazy as mine, it's nice to invest in a hairdryer that can help you with it and this one does! If I'm straightening my hair I use the Jose Eber straightener. I bought mine years ago for a lot more than it's linked for here, but it still works like it's brand new. I normally curl my hair with a wand and it will stay perfectly all day! I use the Absolute Heat 32mm Curling Wand which I originally bought from T.J. Maxx but then we had a power surge one day and it fried my wand in the middle of doing my hair! I reordered it on Amazon but it is currently unavailable.
As I style my hair, I use Garnier Fructis Full Control Hairspray on each layer after I get done straightening/curling it. If it's a day that I'm not washing my hair and I need some extra volume I'll use my favorite dry shampoo, Batiste (oops, sorry forgot to include a pic). After I'm done styling my hair, I give it one last spray with this and then finish it off with some TIGI Bed Head Masterpiece Shine Hairspray.
Lastly, I use Scünci black hair ties and Conair bobby pins if I'm ever wearing it up!
With love and hopes of inspiration,
Carly