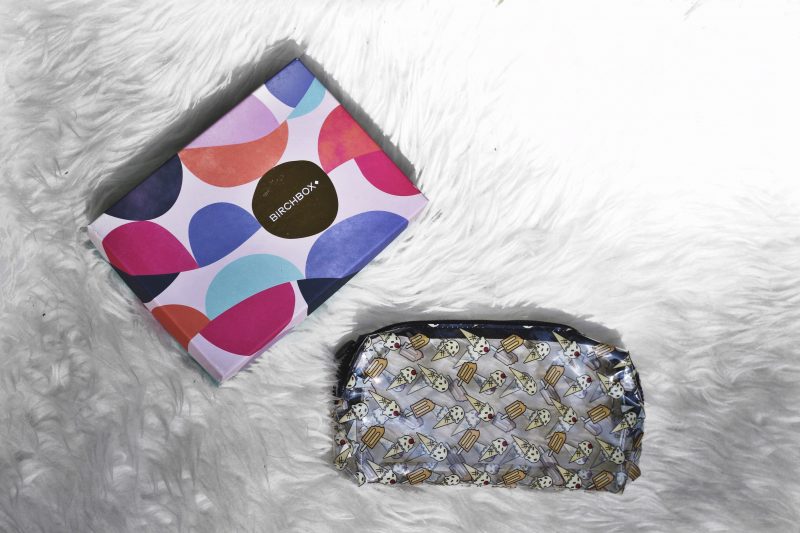 I get a lot of questions about which monthly beauty subscription I like best, and honestly, I can't put my finger on it. Both are great for different reasons and that is why I love them both. While these aren't the only two on the market, these are the only two that I have personally subscribed to. At the bottom of this post, I will list the other ones that are available!
I have been receiving these subscriptions for almost two years consecutively but I had received Birchbox years ago while I was in high school. It's so hard to give a definite answer on which one I feel is the better deal – so I'm going to give you all the things I love about each and my reasons for keeping both subscriptions! Hopefully, after giving you some insight as to why I love each, you'll be able to decide on which one you want to subscribe to!
Let's start with Birchbox! This is the monthly subscription that I have had the longest. Each month I pay $10 and receive a cute little cardboard box filled with 5 samples (sometimes more). I've found that with Birchbox I get more luxury, name brand items. I also don't feel as though I get sent duplicates. Like, once they have sent me something I don't get it again. I also really love that they include a card each time that tells me what the product is, what a full-size version costs, and how to use it. Another benefit of the Birchbox is what you can do on their website. When you log in they give you the option to review each product. Well, I learned that the more reviews that you leave, the more points you get, and then those points can be redeemed for products on their site! I love that Birchbox does a good job at making sure their subscribers receive high-quality products that are current and trending. This is great because we often want to go out and buy something when we see someone talking about it, but pulling the trigger can sometimes be tough because what if it doesn't work? I love Birchbox for many reasons but these are just a few!
Next up is Ipsy! The first thing that I love, that we can all probably agree on, is the fact that they are packaged in cute makeup bags each month and shipped in metallic pink bubble wrap packages. Ipsy is also $10 a month and you definitely get your money's worth. The other plus from Ipsy that stands out the most to me is the fact that I receive brushes in my monthly subscriptions. So far I have received four brushes, and all except for one (the Lisa Frank brush), have worked great! While Birchbox is better about sending more well known and high-end products, I love that Ipsy introduces me to new brands that I haven't used or heard of before. Lastly, I love that they offer codes for just about every product. When you log in to your account on their website, you are able to review the products that you have received and then go directly to the brand's website with an offer code to purchase the product. Ipsy definitely is more of an indie brand monthly subscription!
These are the two that I have personally tried but there are others such as Boxy Charm, Sephora, Target, Julep, Love Goodly, Glossy Box, Allure, Wantable, Walmart, Lip Monthly, Beauty Fix, Fab Fit Fun, Beauty Box 5, Memebox, and more!
If you are interested in joining you can click the following links to join! Ipsy or Birchbox.
Which monthly subscriptions have you tried and what do you like about them? Leave your comments down below!
With love and hopes of inspiration,
Carly