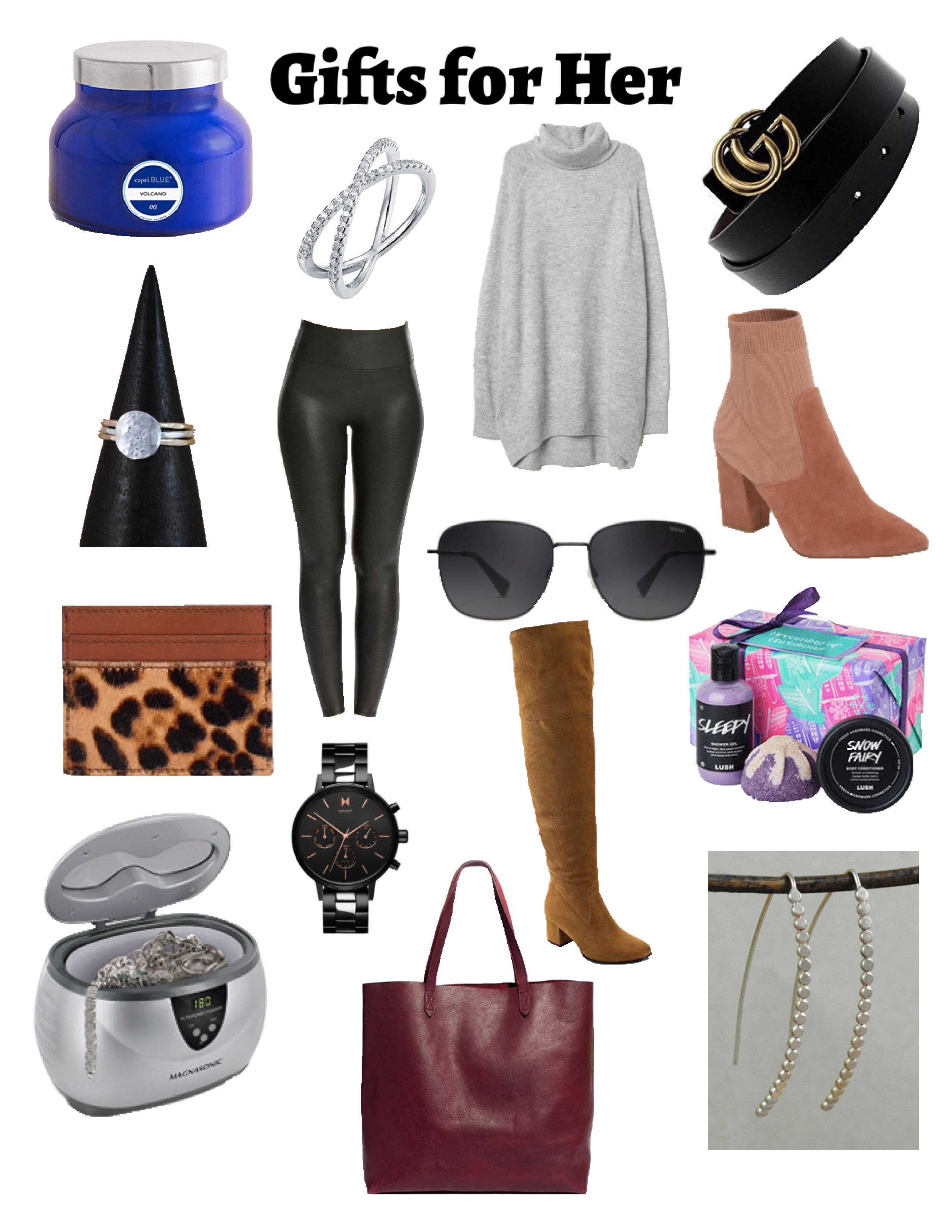 This gift guide is for all the best gals in your life! Whether you're shopping for your mom, besties, sister, mom/sis-in-law, grandmas, bosses, your girlfriend (hi bfs, if your gf sent you here, she's a smart gal), I'm showcasing a few different items of all price ranges for all the important woman in your life! I will be adding to the shop items below, so keep looking back for more ideas and watch the items you're interested in just in case they go on sale! 

For the earrings and hammered metal rings above, I've collaborated with Cameron Kruse Designs to bring you guys a discount code! To shop those beautiful items, and more, head over to www.cameronkruse.com and use code 'BEAUTIFUL20' to save 20% on your order! Also, please keep in mind that this amazing woman is hand making each and every piece of jewelry and the last day that she will be shipping orders to make it in time for Christmas is December 12, so make sure to place your orders before that! I love jewelry, and her pieces are great gifts for any lady, so if you're at a loss for what to get someone, or the gal has pretty much everything, this is a great and safe option! Also, she will be having a Black Friday sale, so sty tuned for the deals on my Instagram later this week!

Here is the link to my amazon site where you can find more holiday gift ideas!

GIFTS FOR HER