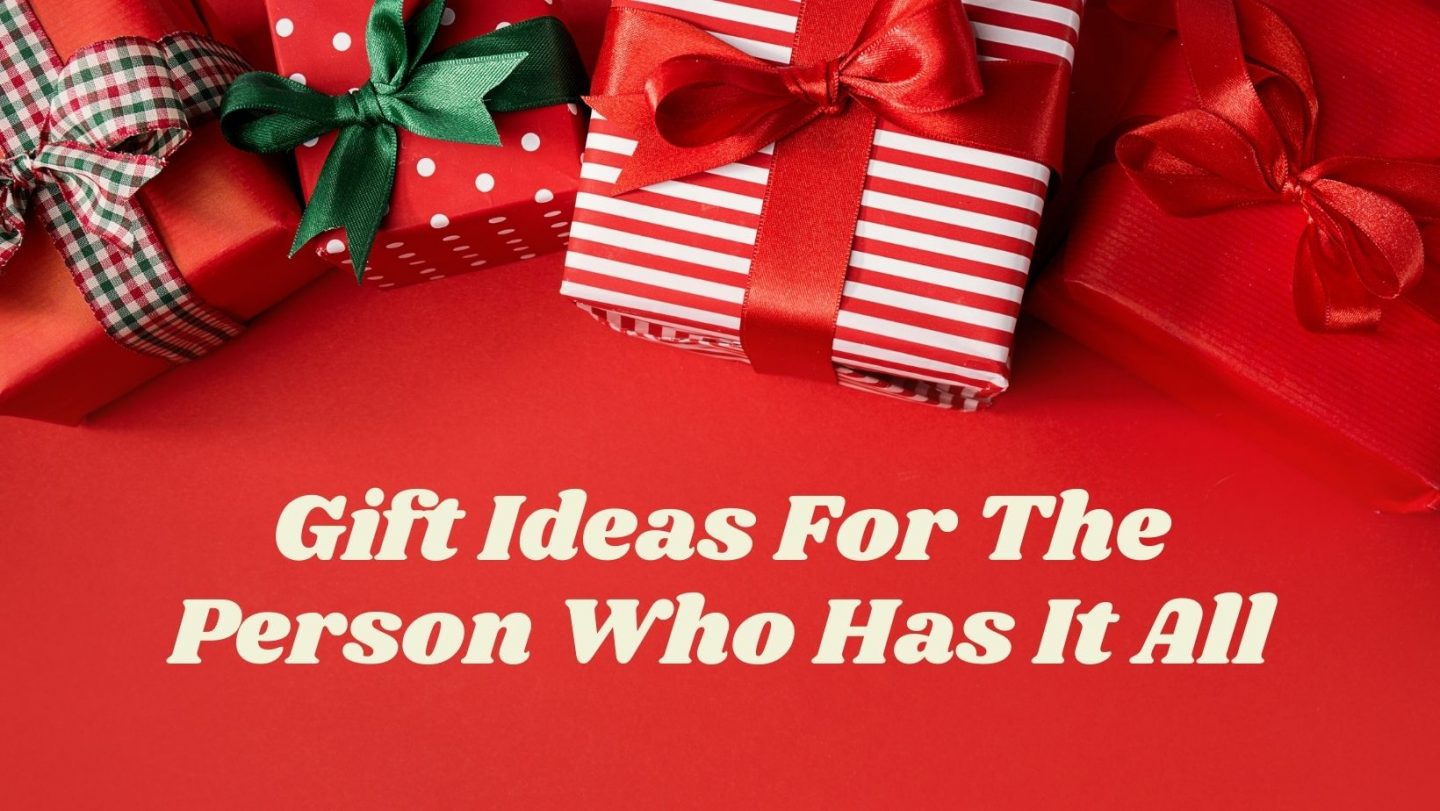 If you're like me, then you've probably got at least one person on your shopping list that is nearly impossible to shop for. They've got it all, and anytime they see something they want, they get it for themselves. Well, Lucas says that's me, but yet he always seems to come up with the perfect gifts.
+ Personalized Puzzle: I've always thought these were so cool! Grab a photo of the person you're shopping for, upload it, choose your puzzle, and give it as a gift. You can also go as far as getting a kit to frame it once it's complete.
+ Coffee Table Books: Maybe someone just moved into a new house or they just like the finer things, a coffee table book is a great gift. If you're lucky, you can find a unique one at HomeGoods for a good price.
+ Gift Basket: When all else fails, grab your persons' favorite things and create a gift basket. Pick a theme and create the whole basket around it! For example, if they absolutely love a movie night, give them an Amazon gift card to rent movies on Prime, popcorn, their favorite candy and drinks, and then maybe a face mask or a blanket. This is a great thoughtful gift that will definitely be put to use!
+ Custom Phone Case: I thin these are great gifts in general, but definitely for someone who is difficult to shop for. There's a ton of different phone case designs to choose from, and then you can customize them in a number of ways.
+ Perfume/Cologne: You can never go wrong with a perfume or cologne. This is one of those gifts that people hardly ever buy themselves. If you're buying for your significant other, this is a great way to get them a scent you love.
+ Name a Star: If you're looking for something more sentimental, this is a great way to go. Naming a star is the perfect gift for someone who loves a thoughtful gift!
+ Gift Certificate: When in doubt, you can't go wrong with a gift certificate. For example, you can gift them something they really enjoy or love to treat themselves to on occasion — car detailing, a manicure, a massage. By giving them a gift that is based around something they already enjoy, it shows you're paying attention.
+ Subscription Service: I love this idea because it's a gift that keeps on giving. Whether it's a monthly subscription box, a beauty service, or something they use on an everyday basis, it's something you know they use and love already.
+ At-Home Cocktail Kit: Grab them their favorite bottle of wine or liquor, and the fixings to go with it — syrups, a cute glass, wine opener, wine stopper, etc.
Hopefully this list of unique, thoughtful gifts gave you a few ideas for that someone in your life who has it all!