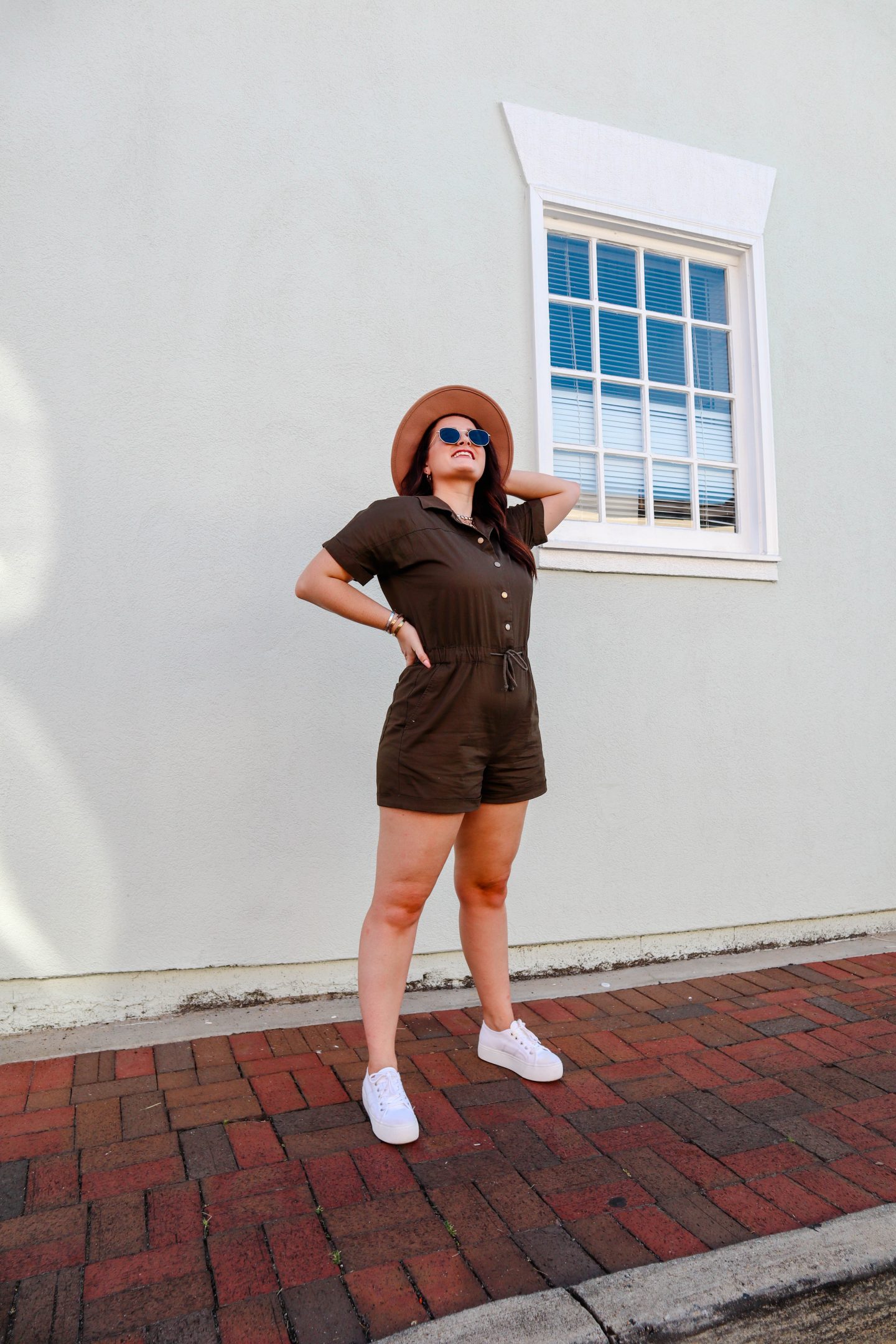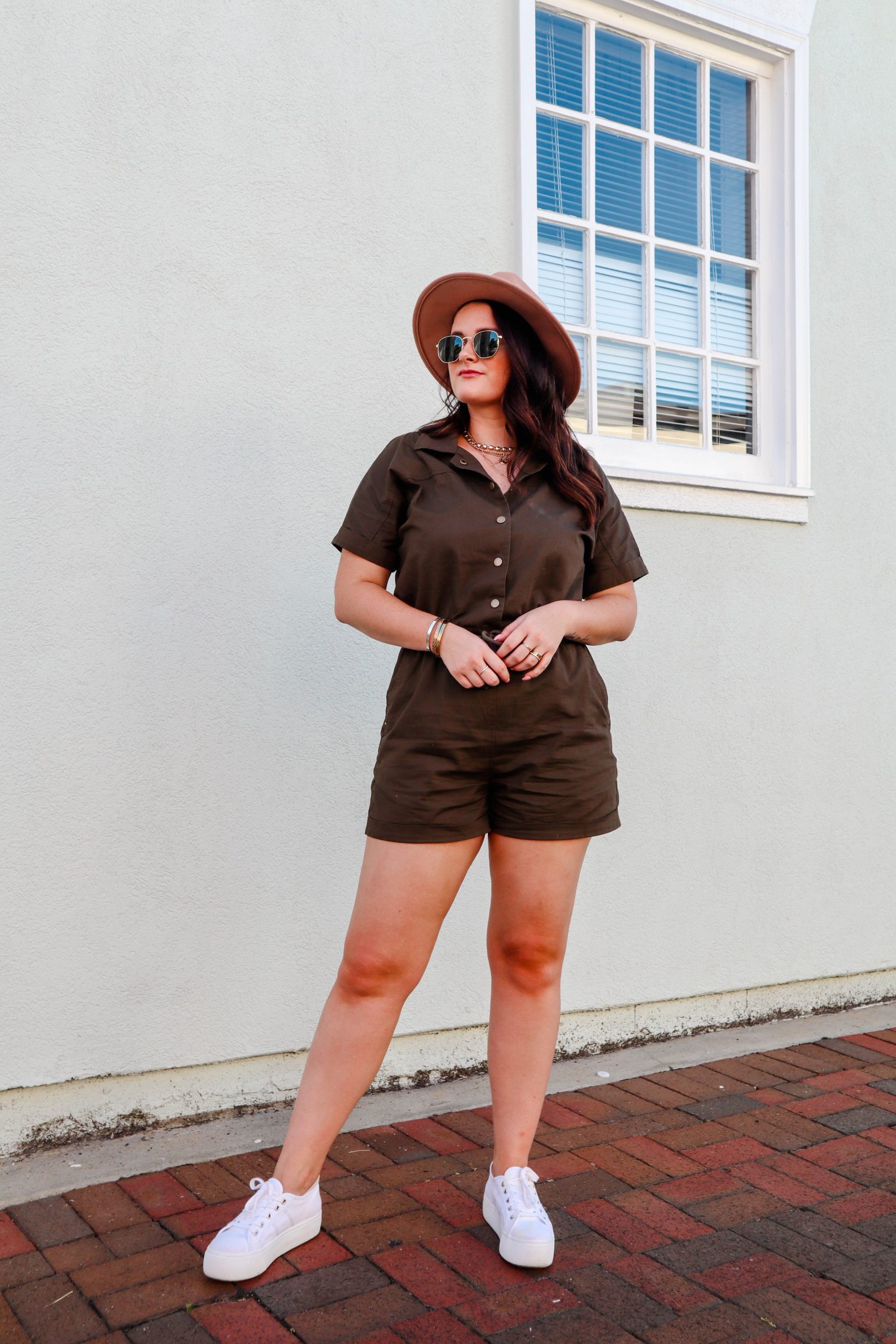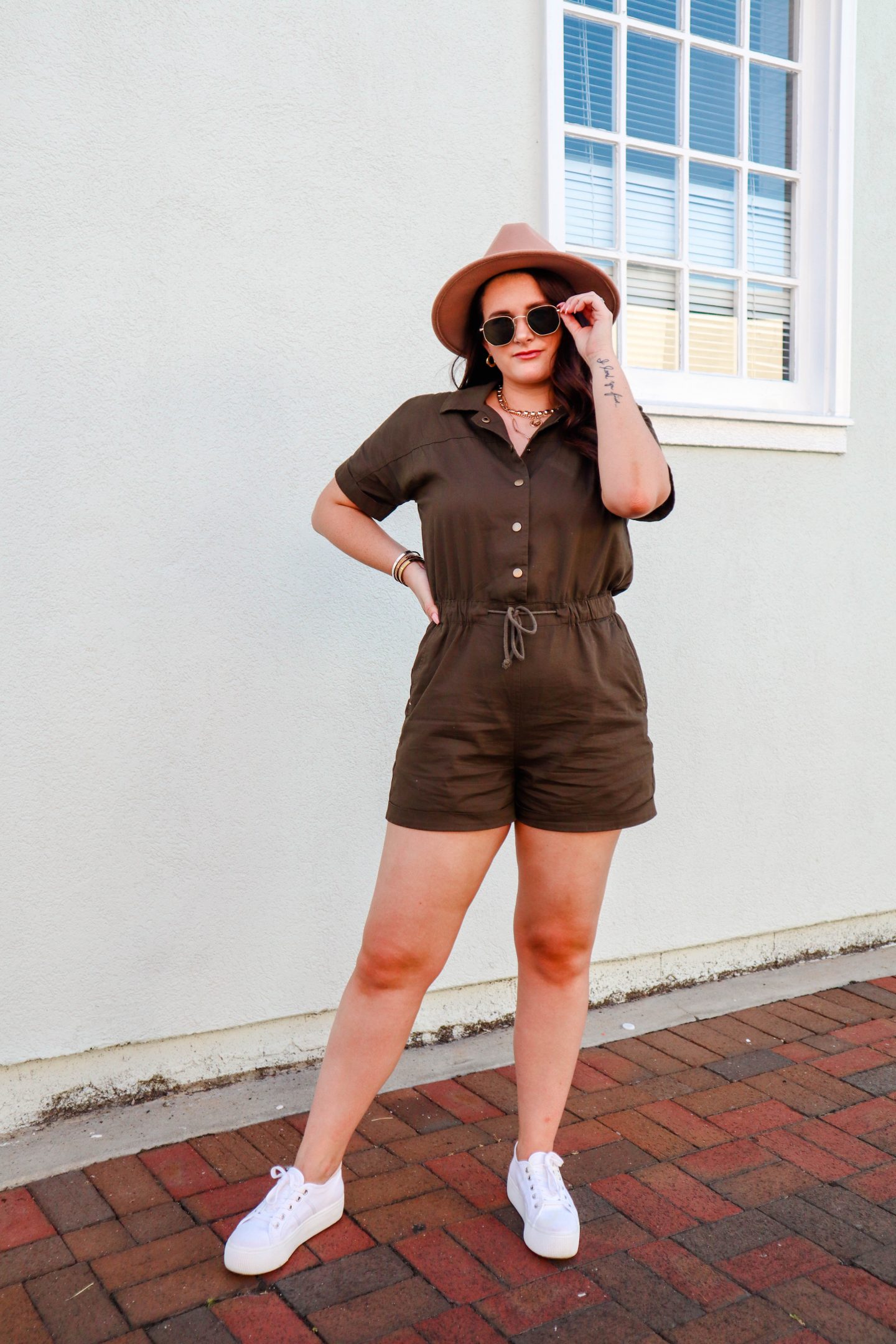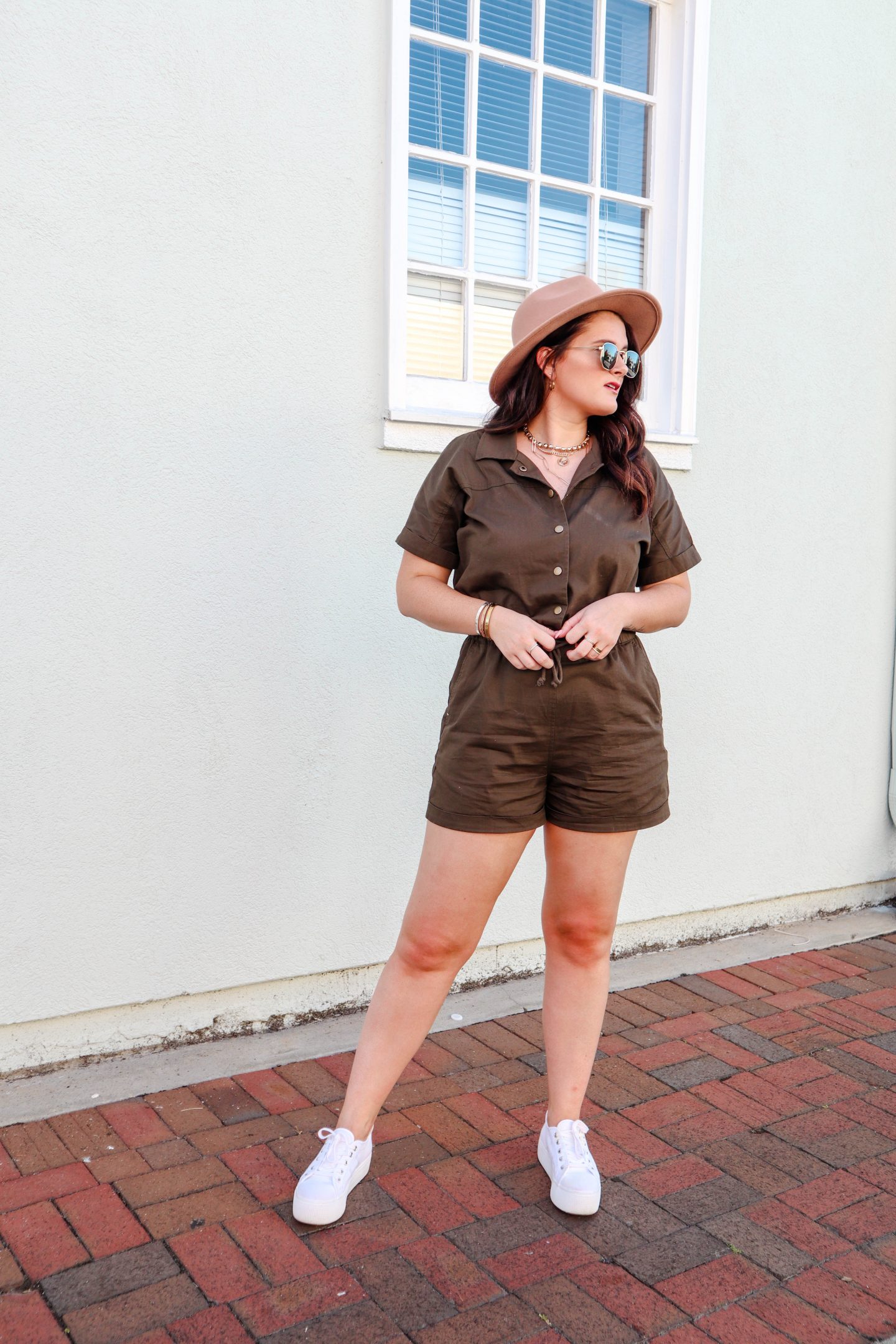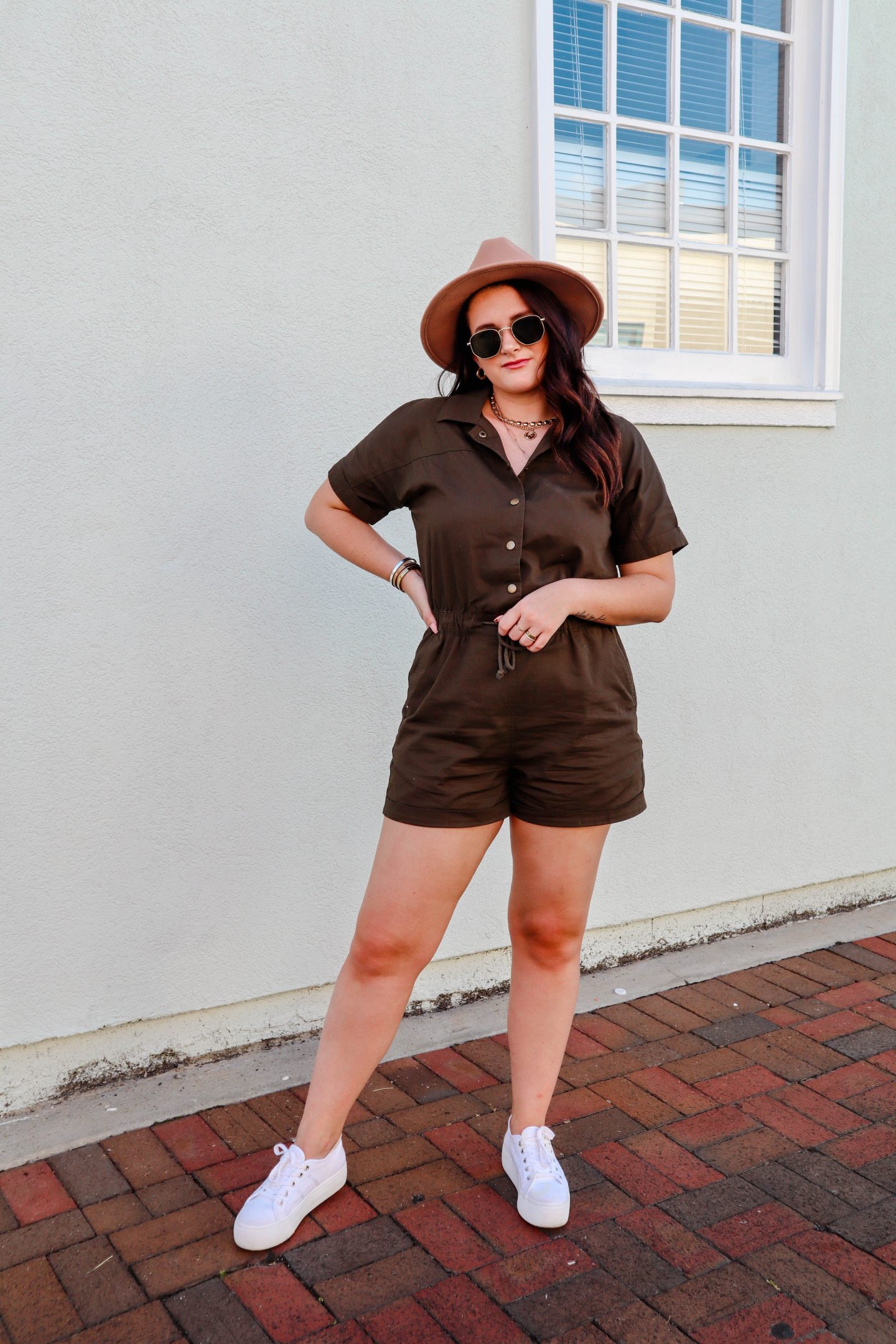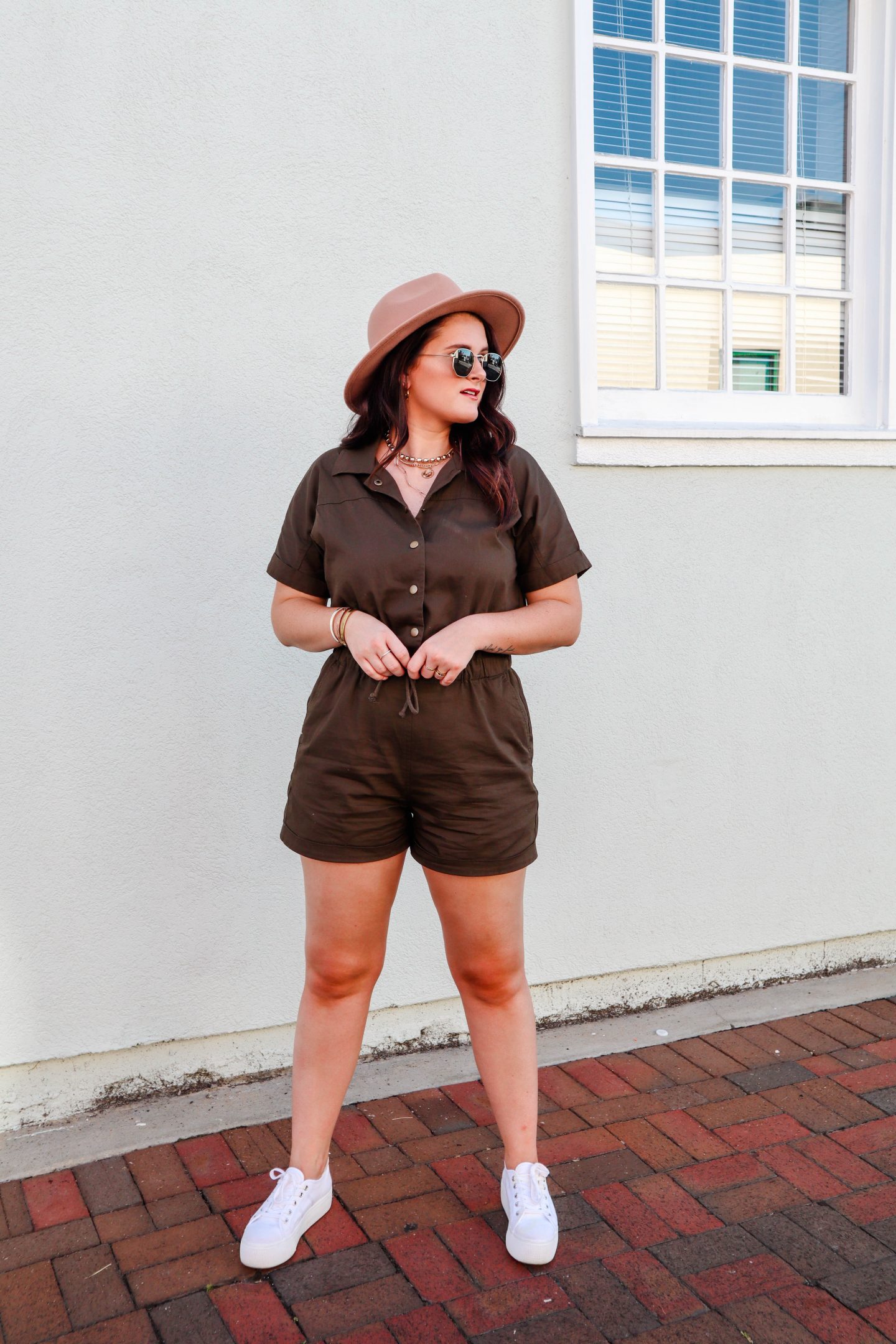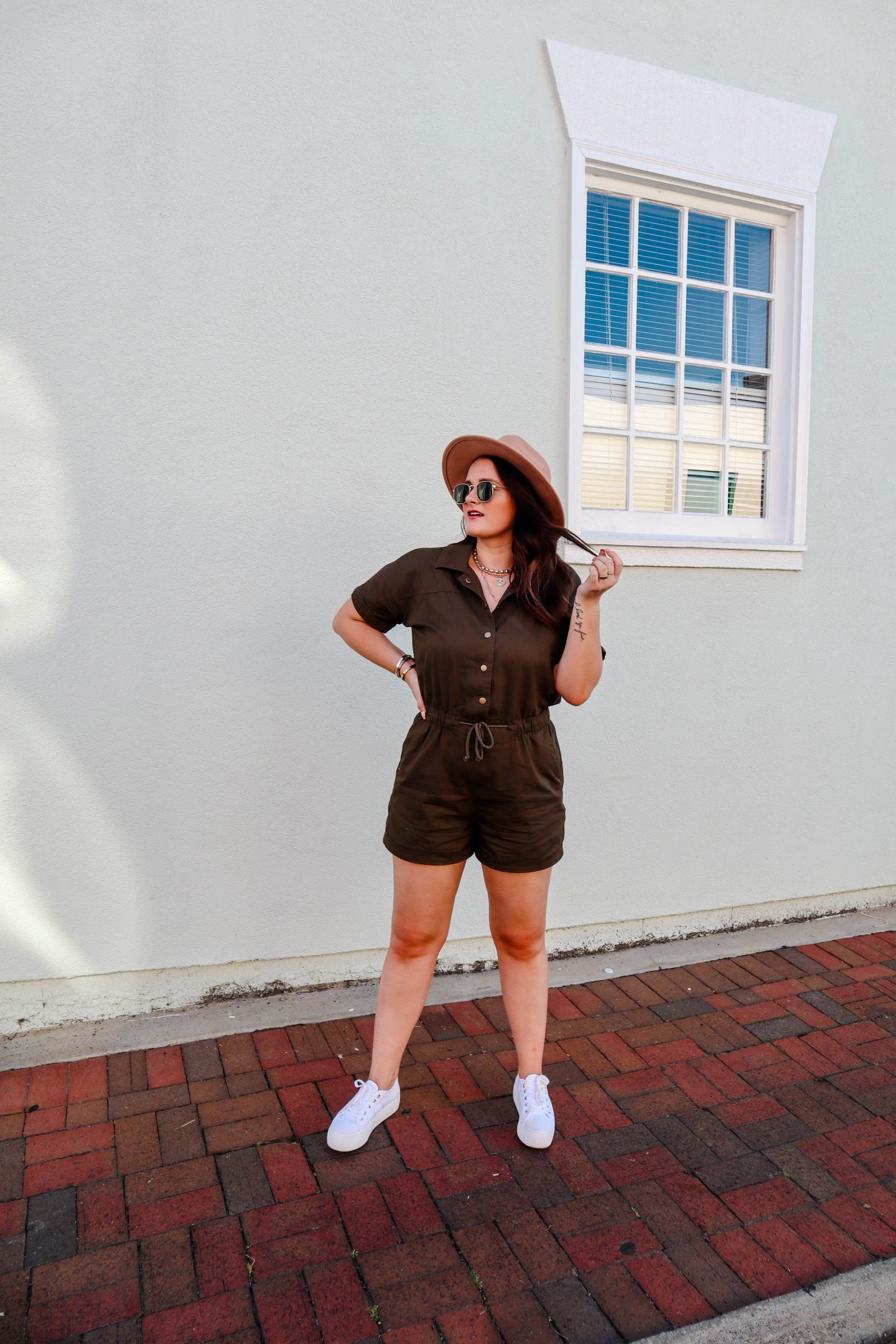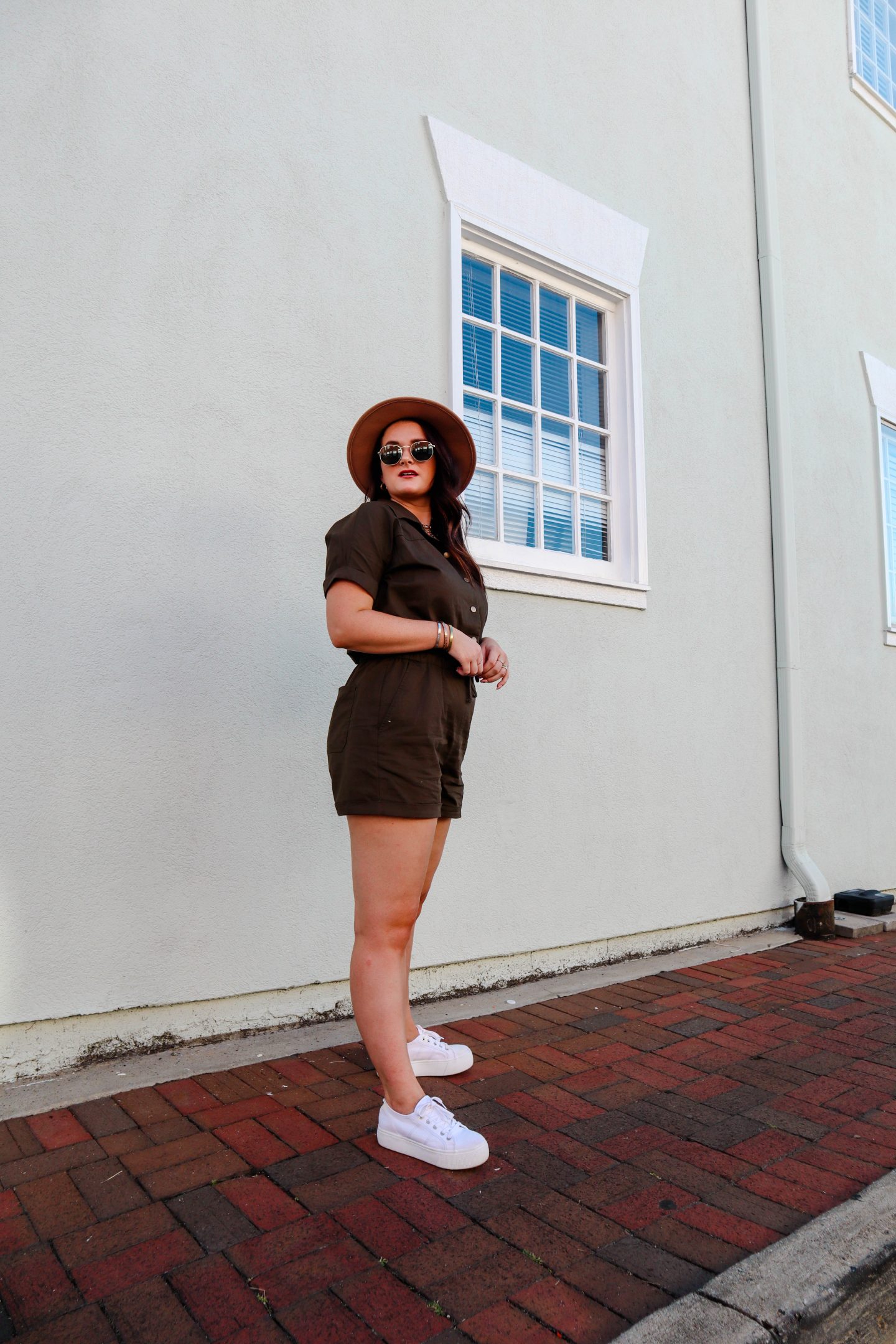 SHOP THE POST

How many times am I going to profess my love for fall? Probably every day until the weather actually cools down. So, on that note, today I'm sharing an easy outfit to transition your wardrobe from summer into fall! I'm over summer fashion and the heat, so I'm continuing to manifest what I want as I start to bring out some of my favorite fall fashion trends.
One trend you're going to see a lot during the fall and winter is the utility trend. From jumpsuits to rompers, pants and outerwear, this is a trend that I just can't get enough of. Since I'm more than excited for fall to get here, I'm already taking part in this trend so that I can break out some of my fall pieces while accommodating to the weather.
This romper was an affordable Target find and I knew I couldn't leave without it! If you're one that loves more color in your life, it also comes in a lavender color. This romper is easy to dress down with a pair of sneakers like I have here with my go-to hat and some sunglasses. But you can also easily dress it up with a pair of heels, statement jewelry and a leather jacket, once it cools down a bit of course.
I love this piece because it's simple, great for the heat, but has the perfect fall look. Since Georgia is hotter than hell and the chances of fall coming soon are slim to none, this is the perfect compromise to satisfy my desires for fall.