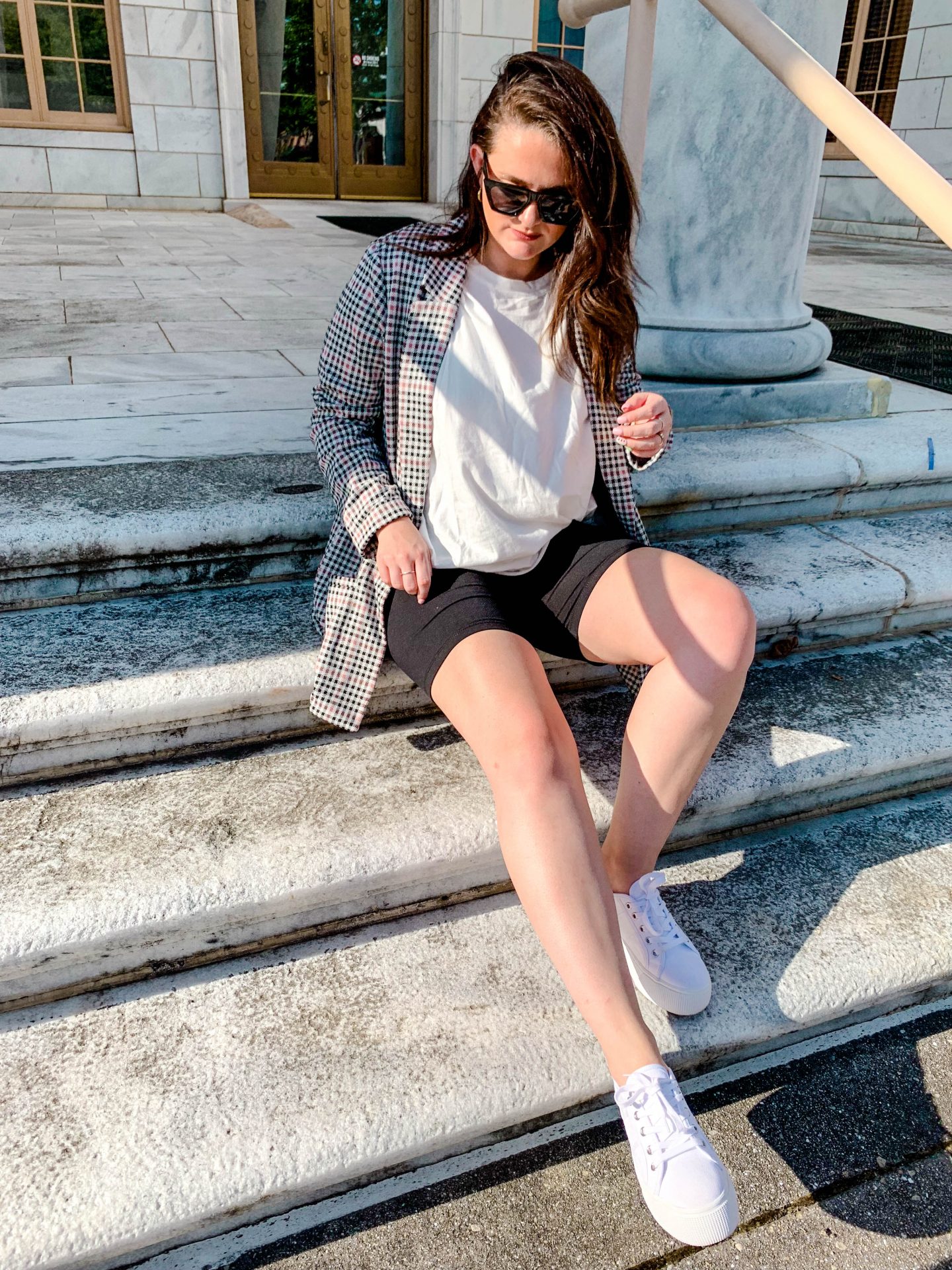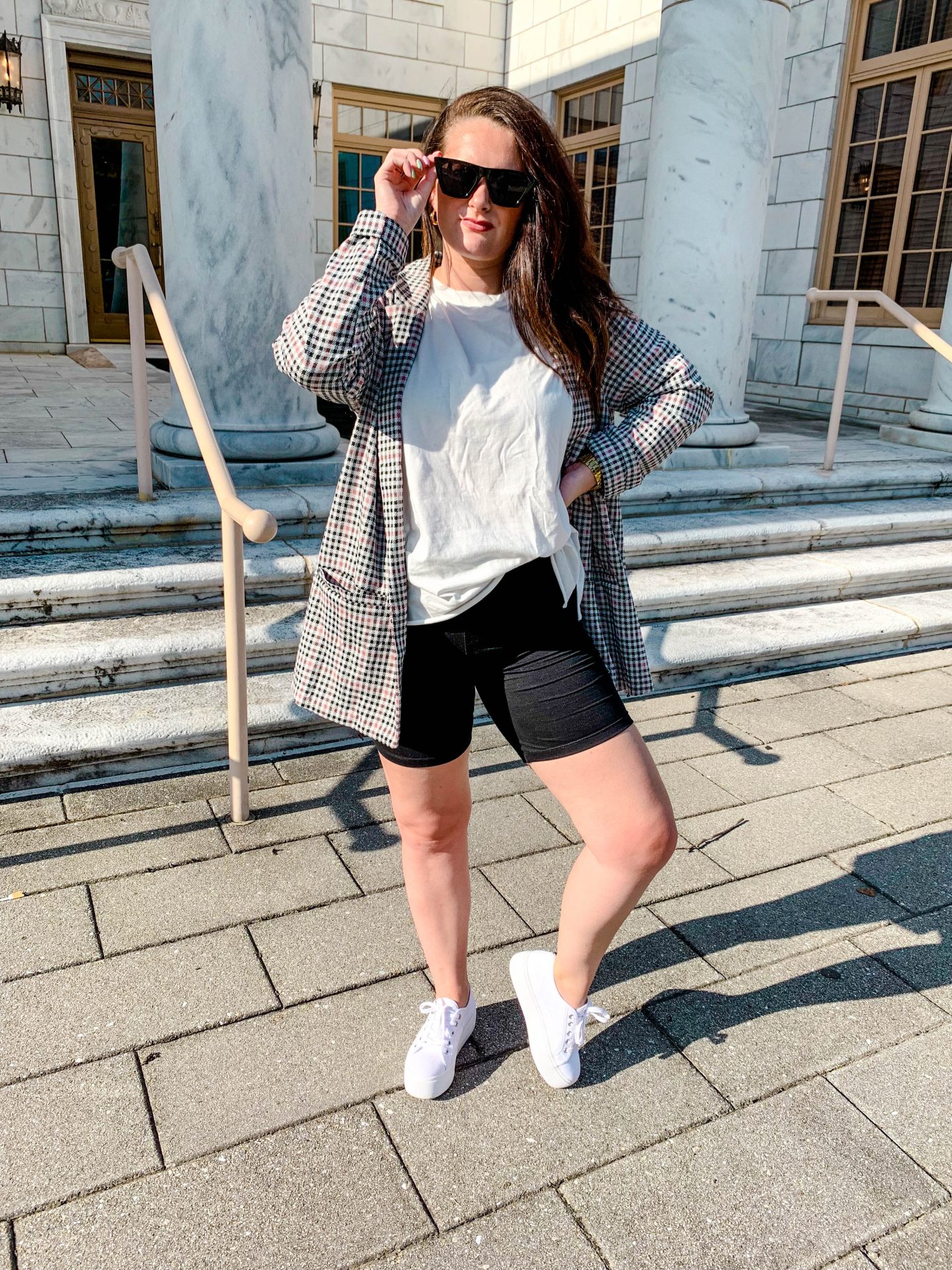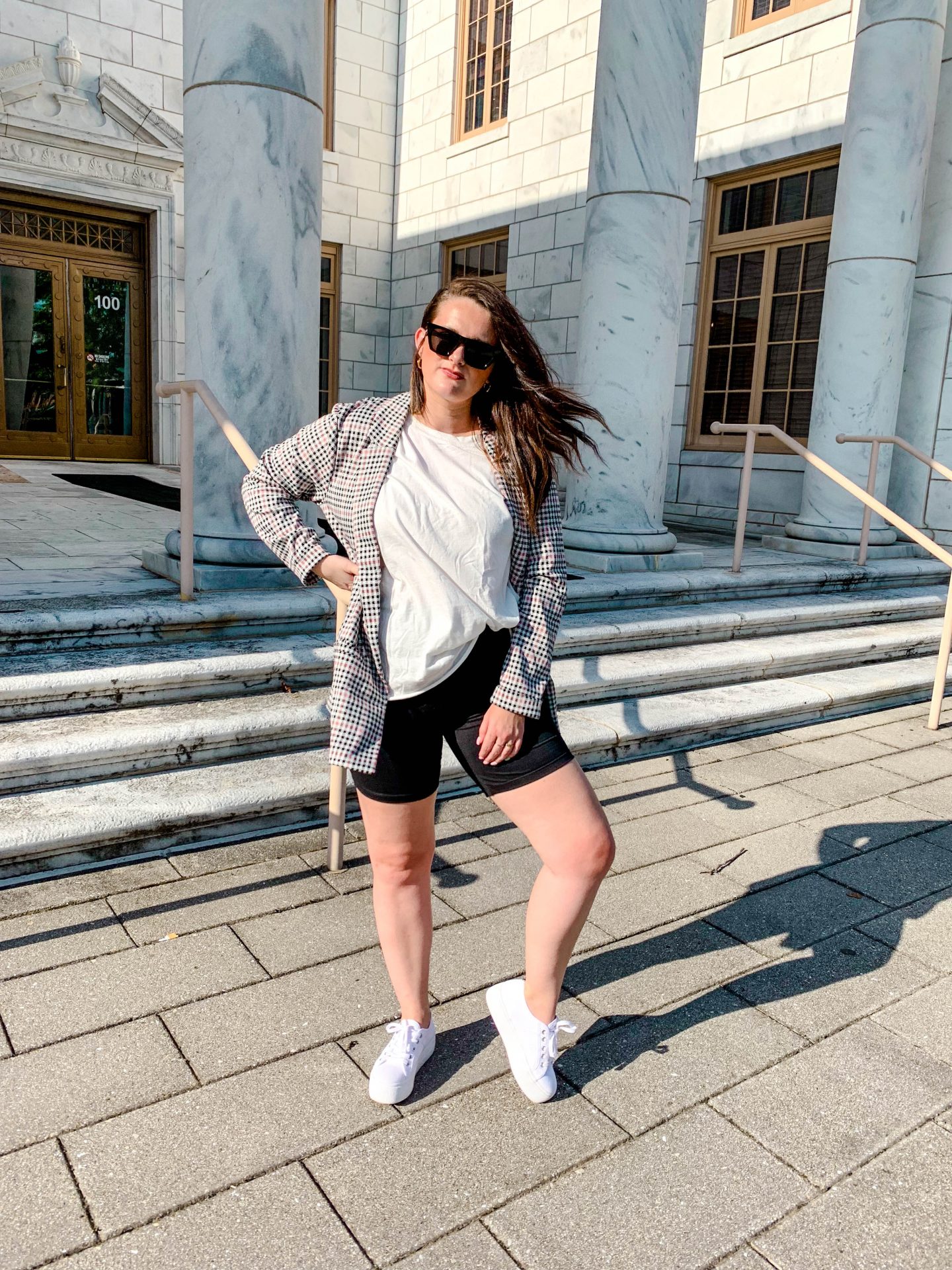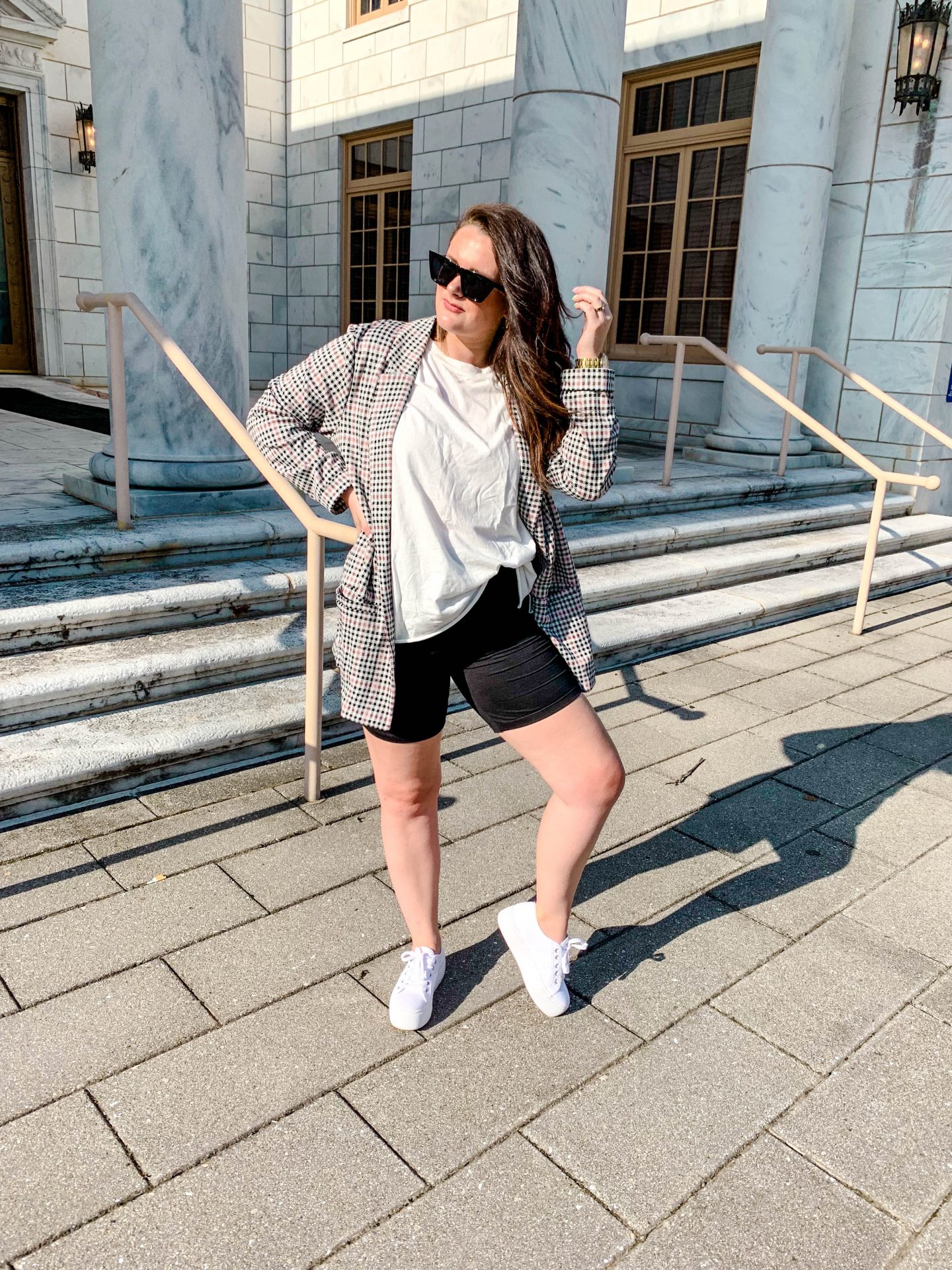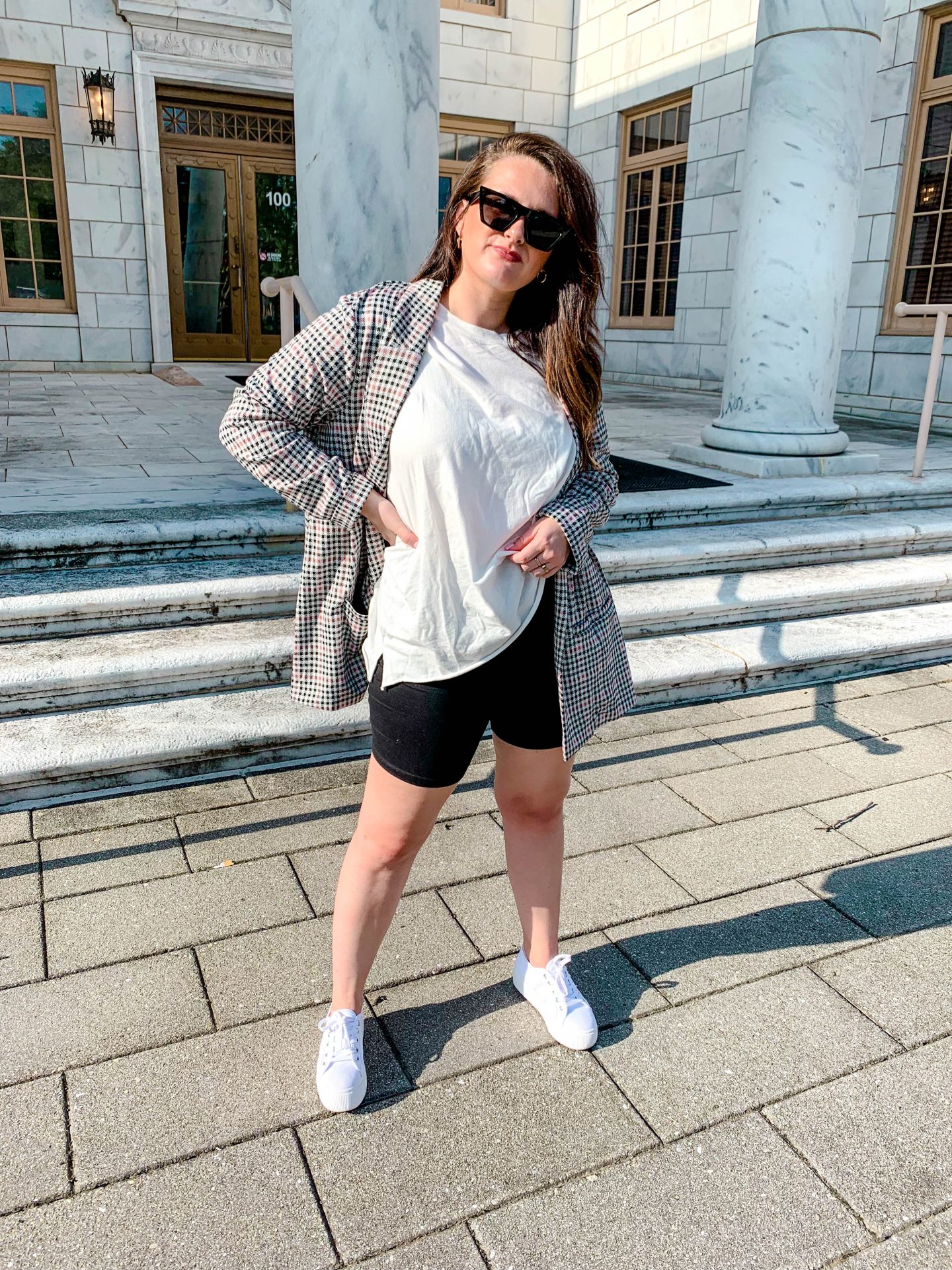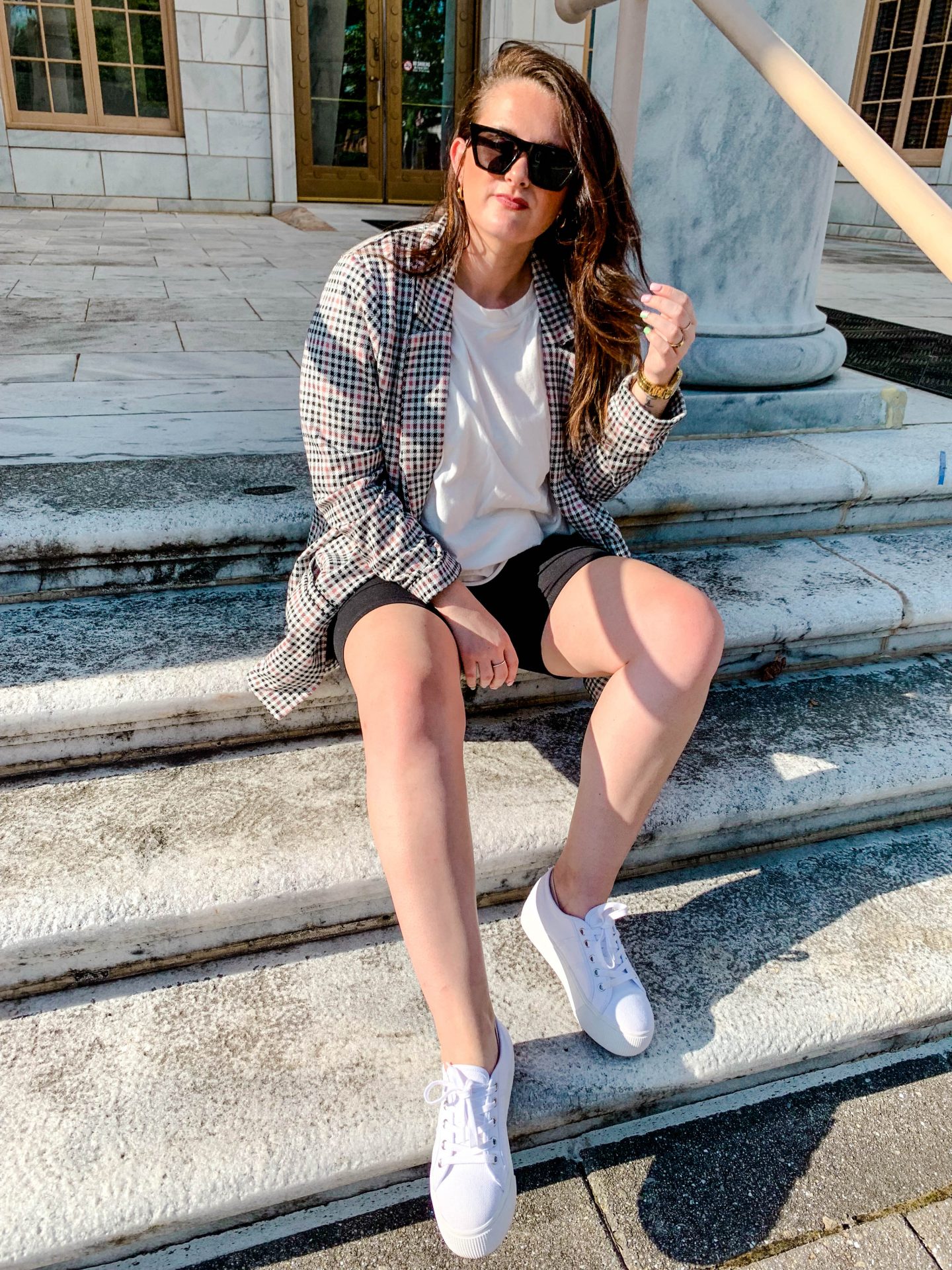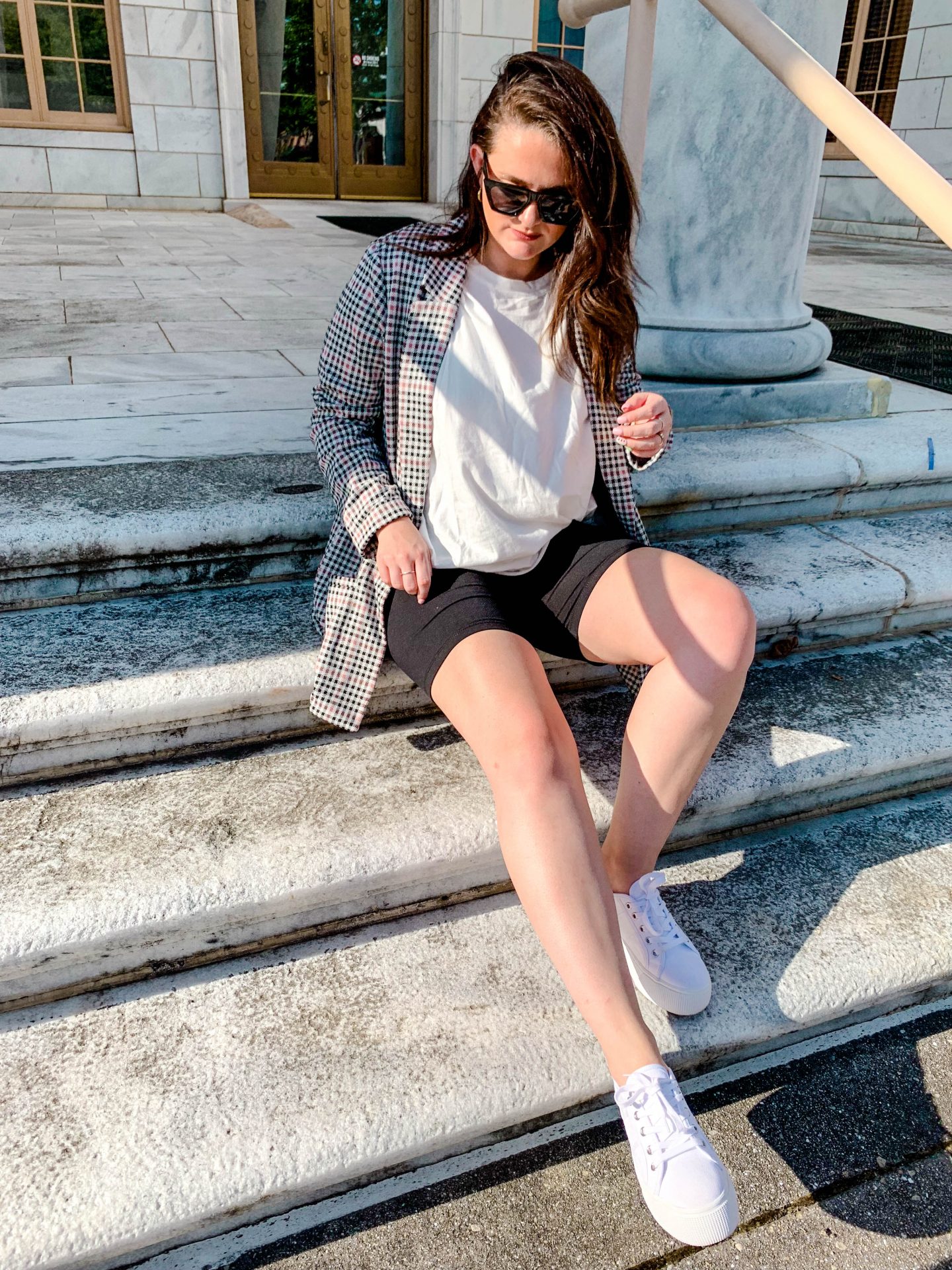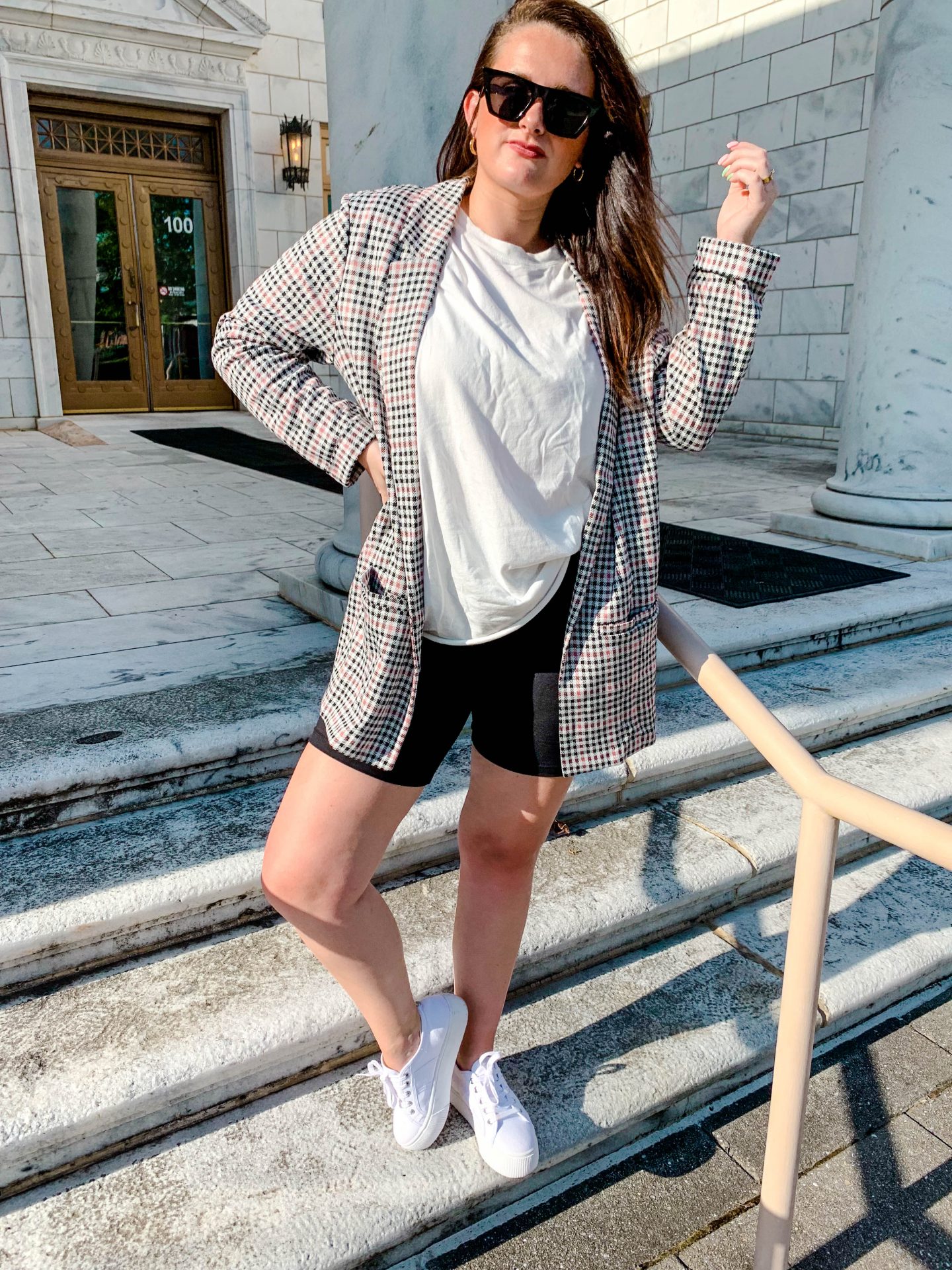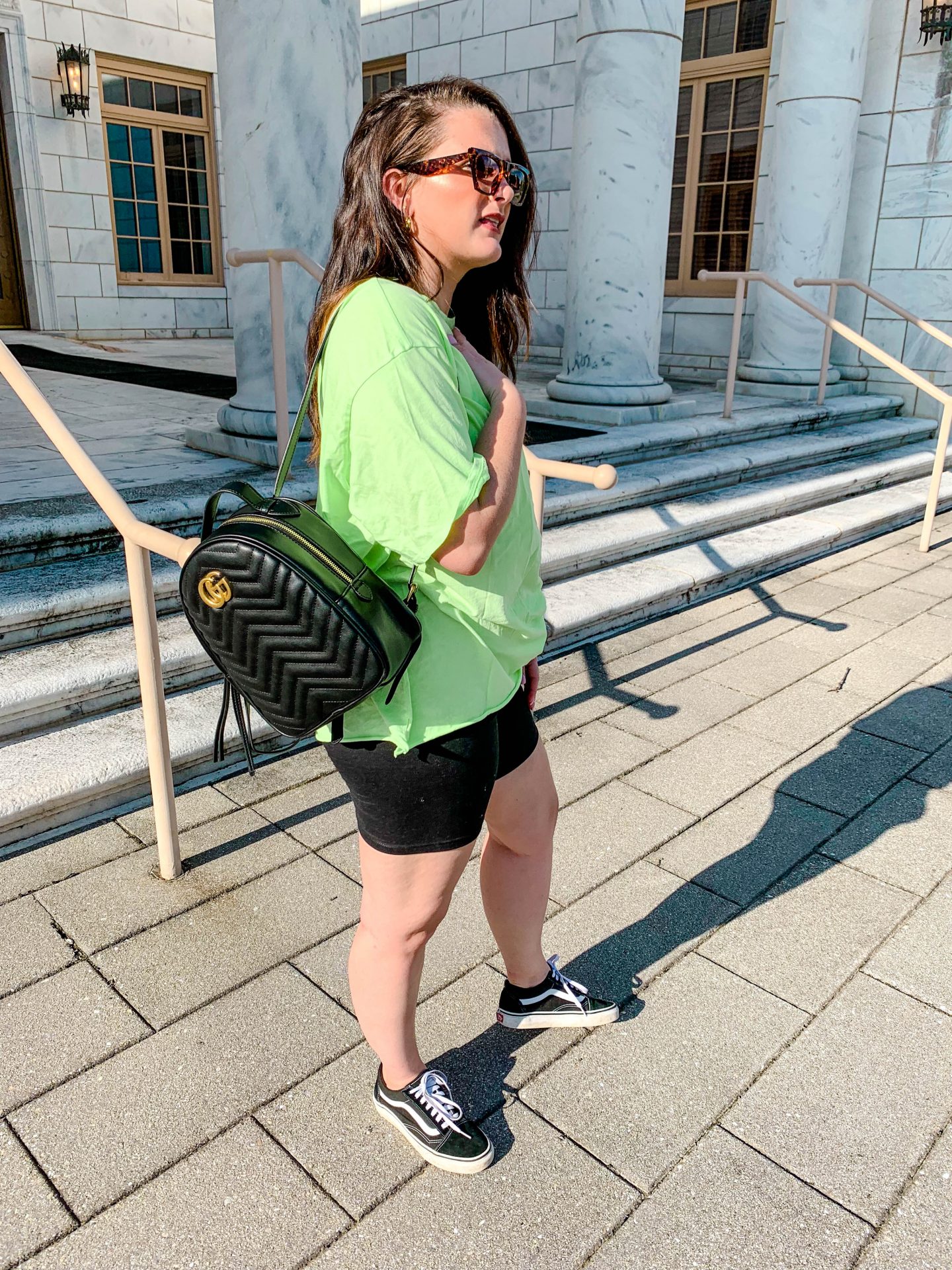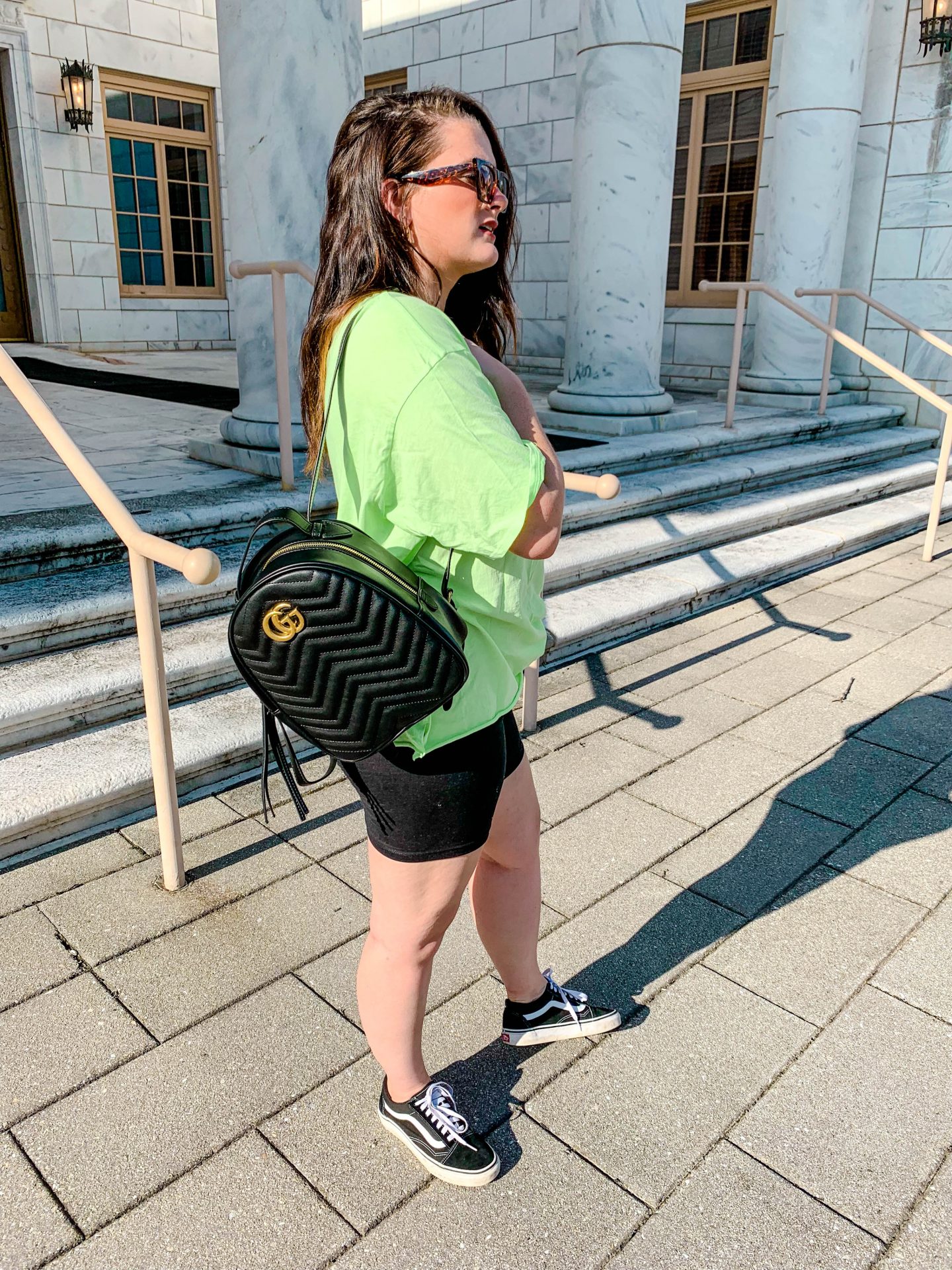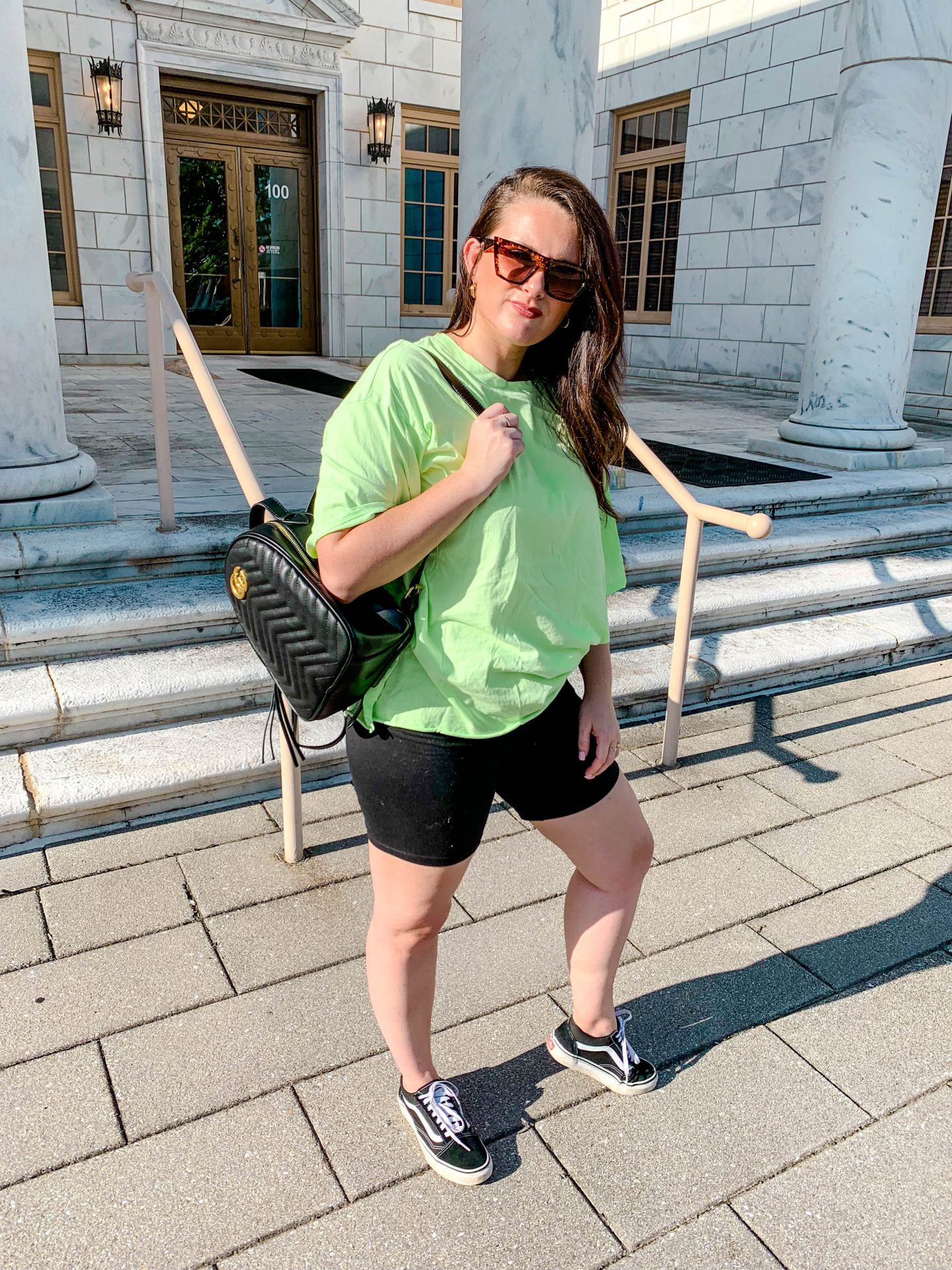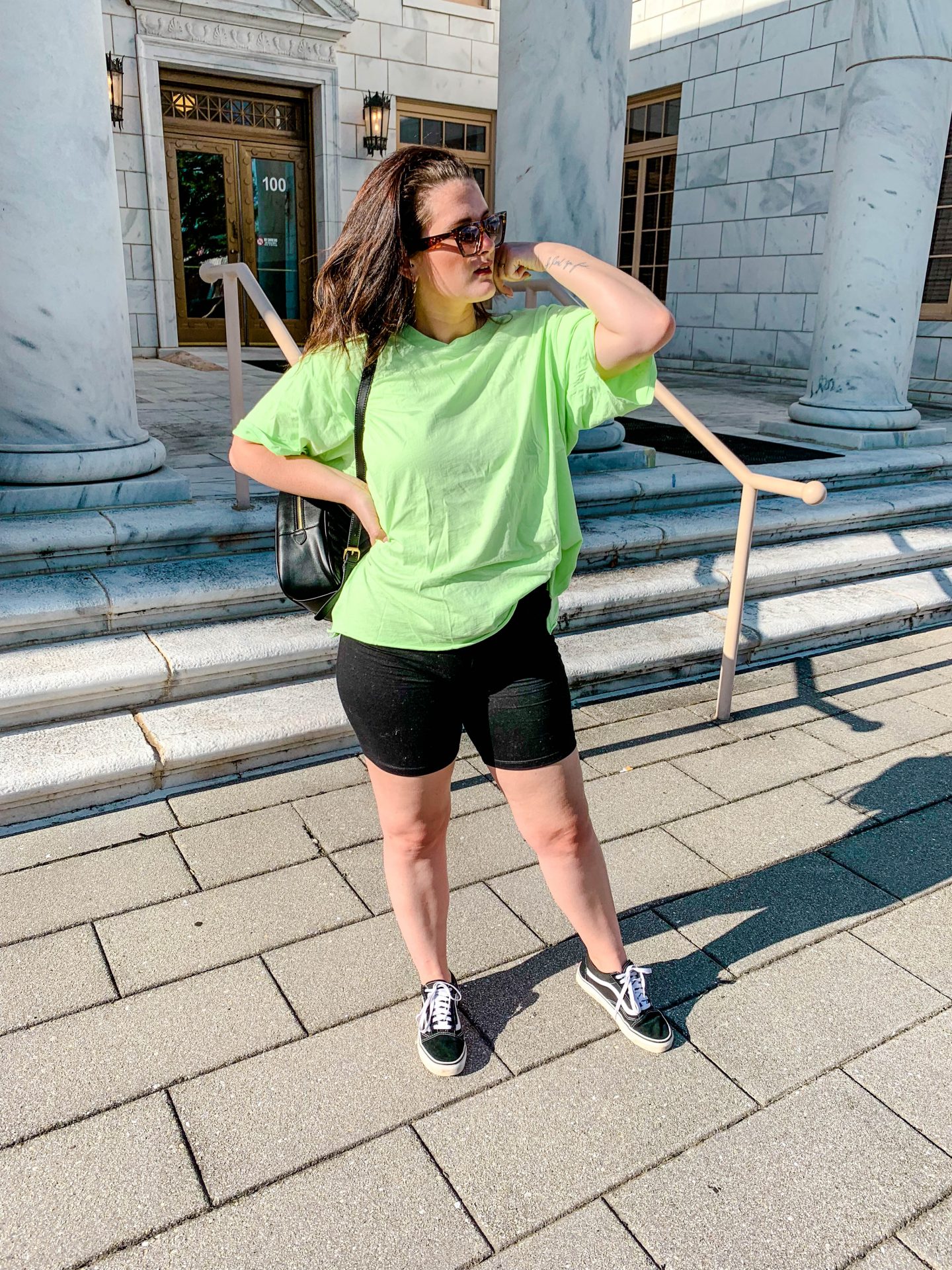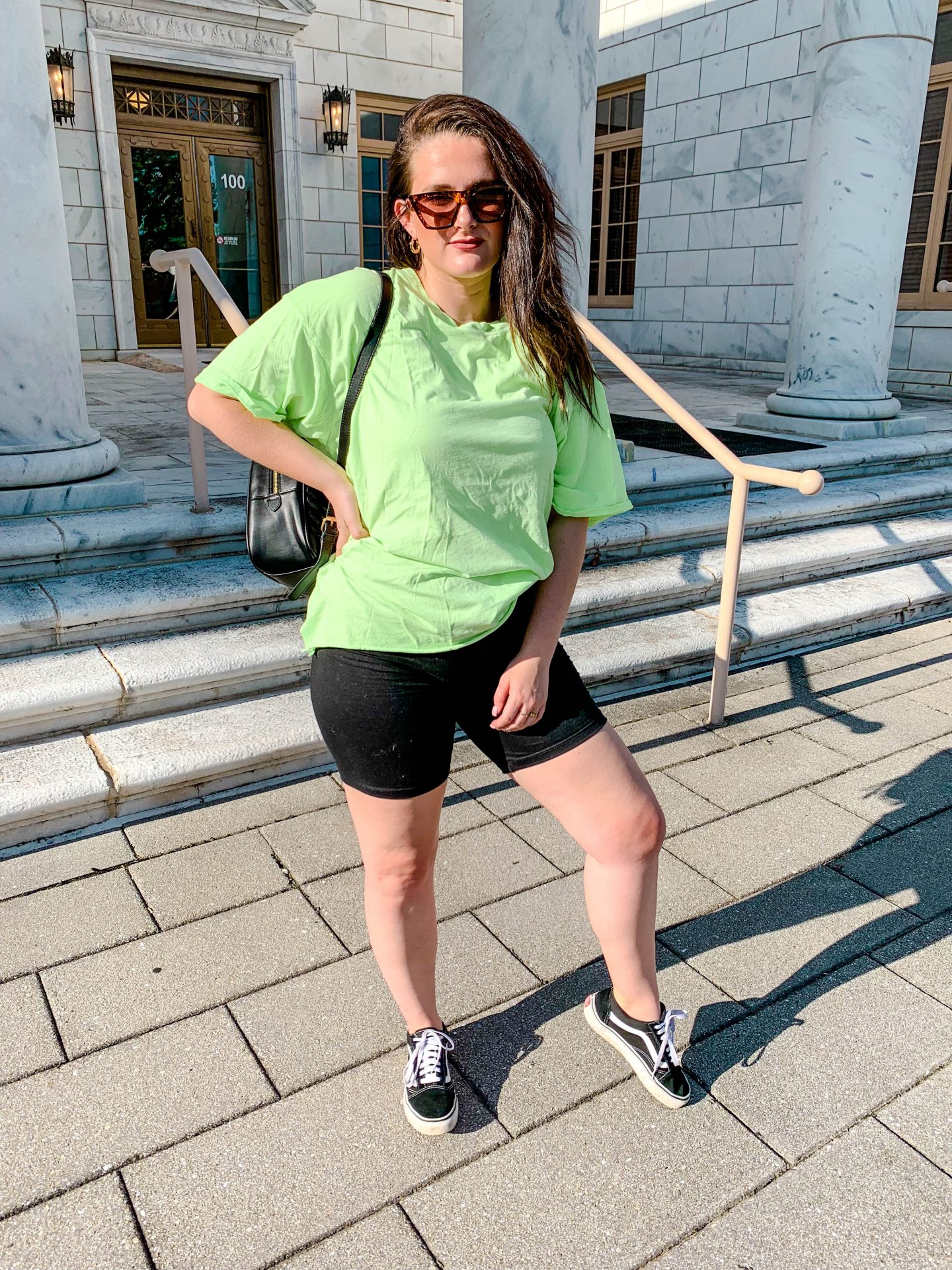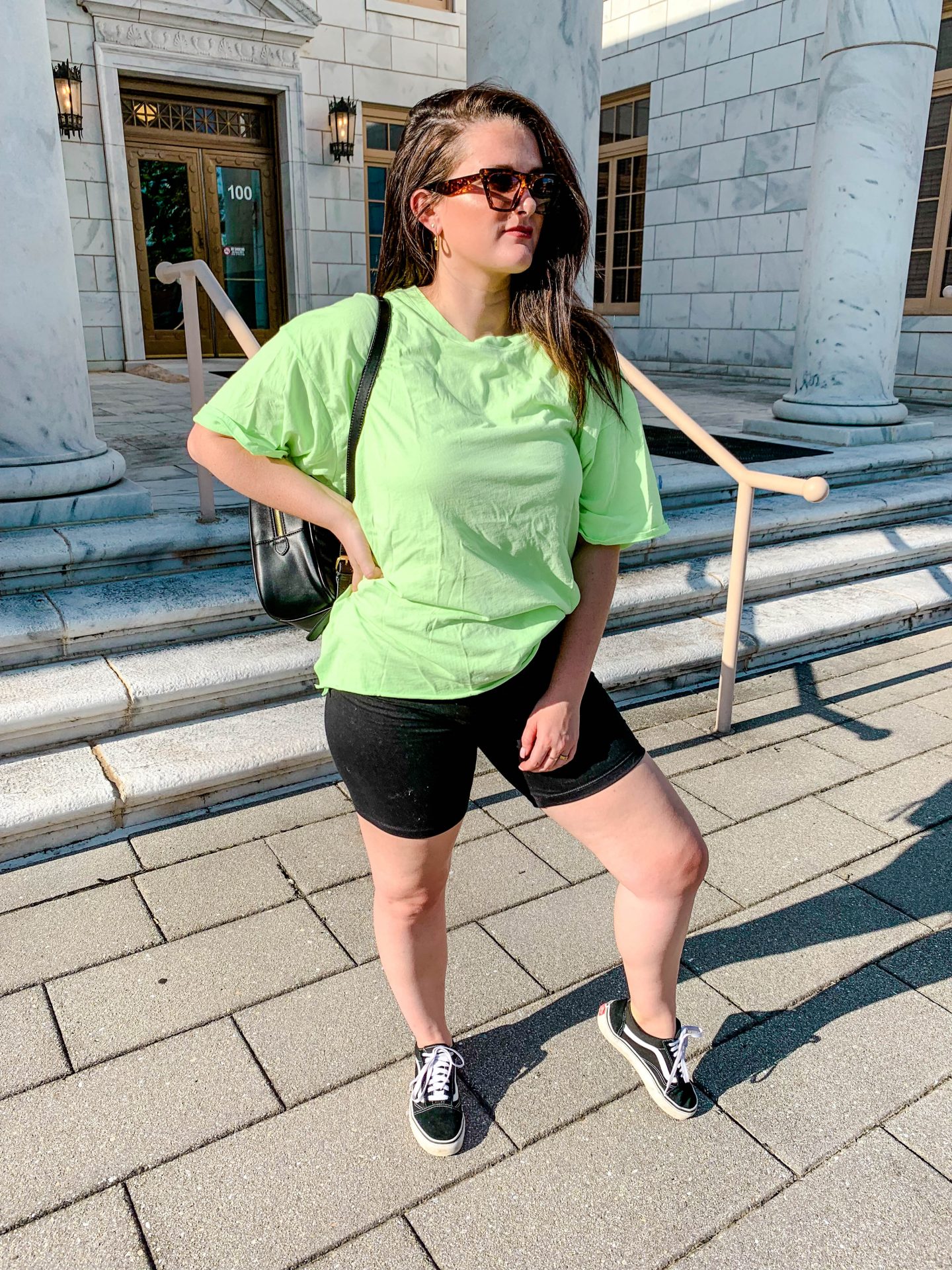 SHOP THE LOOK

It's no secret that people are loving the biker short trend. And while it's weird that my mom used to wear these when I was a child, I'm loving rocking the trend myself. Here, I'm featuring two ways to wear biker shorts right now!
It's insanely hot and humid right now here in Georgia, so anything that I can wear that will keep my thick thighs from rubbing together, I'm all about it! The first way that I'm wearing my biking shorts is with an oversized tee (plain or a graphic tee), platform sneakers, a light-weight blazer and accessories. This is an easy way to slightly dress up your biker shorts for brunch or lunch with your girls. I love pairing a blazer with the biker shorts for the contrast and the chicness of it all. If you're wanting to amp it up a bit, throw on some block heels!
Next up is the way that you can usually find me sporting the biker shorts! An oversized tee, my vans, my fav sunnies and a backpack and I'm good to go run my errands. I could honestly wear some version of this every single day and be content with it. It's comfortable and keeps me from chaffing!
But what I'm really excited for? Cooler weather so I can start pairing my biker shorts with sweaters, hoodies and high top sneakers! Are you into the biker shorts trend?! My boyfriend isn't, but Imma keep wearing them! How would you style them?? Let me know in the comments below and I'll pick a person to send a little something to!