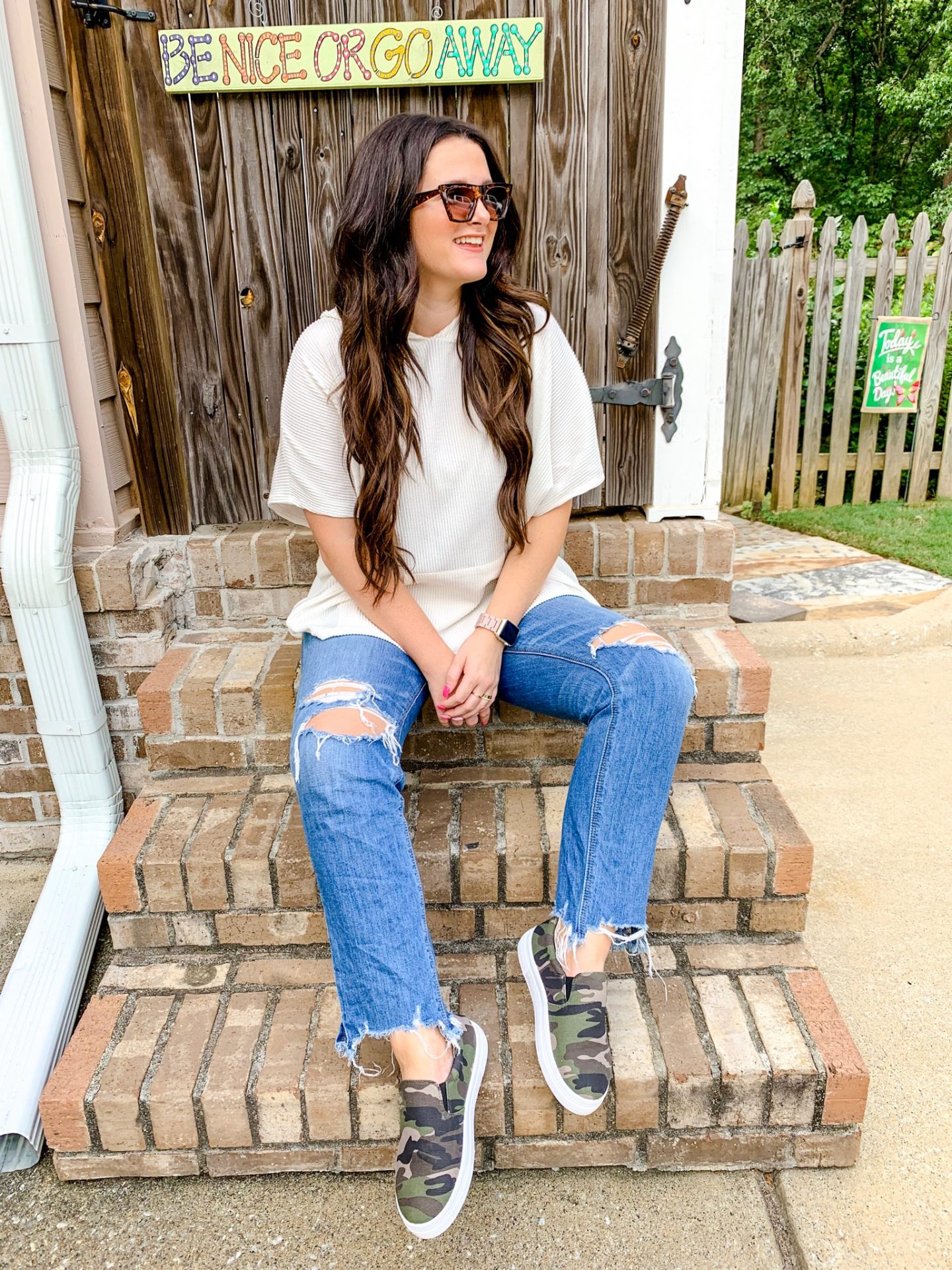 Wow, it feels like it's been forever since I've written a blog post — oops! Honestly though, I feel terrible. I feel like I've really dropped the ball lately on my blog, so that's why I'm writing this. Let me start out by saying this isn't a complaining or 'pity me' blog post at all! I try to stay true to myself on my platforms with you guys, and always be authentic and real about what's going on in my life. I briefly talked about this on stories about a week ago and I mentioned that I had created a plan of action, and you guys seemed interested, so I'm going to share it with y'all!
Truth be told, lately I've kind of been questioning all of this. Is this blogging journey really worth it? When I let the comparison game get the best of me I often lean towards just calling it quits, but then I remind myself that if even one person can benefit from anything I say, it's worth it. But it's not always that easy.
One of the many reasons that's kept me away from blogging and doing what I love is because I'm watching all of these girls cheat their way through and it's really taking a toll on me (which I go more in depth about in a YouTube video I have coming soon). And after breaking down to Lucas one night and crying a little bit, I decided that I needed to suck it up and get to f*cking work. I'm doing being in this place of self pity and excuses. If I'm not going to work for it, no one else is going to do it for me.
So, being the planner that I am I decided to make myself a schedule for my weekdays that I'm going to try my best to stick to. Another reason that I've been so MIA the past few months is because I got a promotion at work, and with that came a whole new workload. Now, in addition to being a magazine editor, I am also in charge of uploading all of the in-book content onto our websites with my counterpart.
Since taking on my new role I've had a really hard time with work/life balance. It's completely taken over and unfortunately it's put things that are really important to me on the back burner. But I'm taking back my balance! So that brings us to where we are now – ready to conquer the end of the year, motivated, and determined to live a more balanced life.
I know this schedule makes me look very OCD and type A, which I totally am, but it's my form of time batching my days to make sure that I'm getting everything done that I need to!
Monday
6:00 – wake up & make bed
6:15 – cycle class at home
6:45 – make coffee, eat a small breakfast, pack lunch and catch up on any urgent Instagram stuff
7:15 – get ready for work
9:30 – check all emails and create my to do list for the day in order of priority
10:00 – digital uploads for work
12:30 – eat lunch and catch up on Instagram
1:00 – work in files
4:00 – finish up any outstanding work for the day
5:30 – work on blog posts, emails and shoot any content
8:00 – post on Insta and engage
9:30 – do any chores/anything around the house that needs to be done
Tuesday
6:00 – wake up & make bed
6:15 – cycle class at home
6:45 – make coffee, eat a small breakfast, pack lunch and catch up on any urgent Instagram stuff
7:15 – get ready for work
9:30 – check all emails and create my to do list for the day in order of priority
10:00 – digital uploads for work & digital meeting
12:30 – eat lunch and catch up on Instagram
1:00 – work in files, finish uploads, and conference calls
7:00 – eat dinner and catch up on anything for the blog
8:00 – post on Insta and engage
9:30 – do any chores/anything around the house that needs to be done
Wednesday & Thursday (work from home days)
6:00 – wake up & make bed
6:15 – cycle class at home
6:45 – make coffee, eat a small breakfast, pack lunch and catch up on any urgent Instagram stuff
7:30 – check all emails and create my to do list for the day in order of priority
8:00 – digital uploads
10:00 – take any in-home/flat lay blog photos or sponsored content that needs to be submitted for approval
12:00 – lunch, run errands and catch up on Insta
1:15 – work in files and on digital uploads
5:30 – go shoot any looks for the blog that need to be done, catch up on blog/social content
7:00 – eat dinner and do anything around the house that needs to be done
8:30 – post on Instagram and engage
Friday
6:00 – wake up & make bed
6:15 – cycle class at home
6:45 – make coffee, eat a small breakfast, pack lunch and catch up on any urgent Instagram stuff
7:15 – get ready for work
9:30 – check all emails and create my to do list for the day in order of priority
10:00 – digital uploads for work
12:30 – eat lunch and catch up on Instagram
1:00 – work in files & finish up the week's work
5:00 – finalize any blog stuff for the week, prep Instagram post & enjoy the weekend