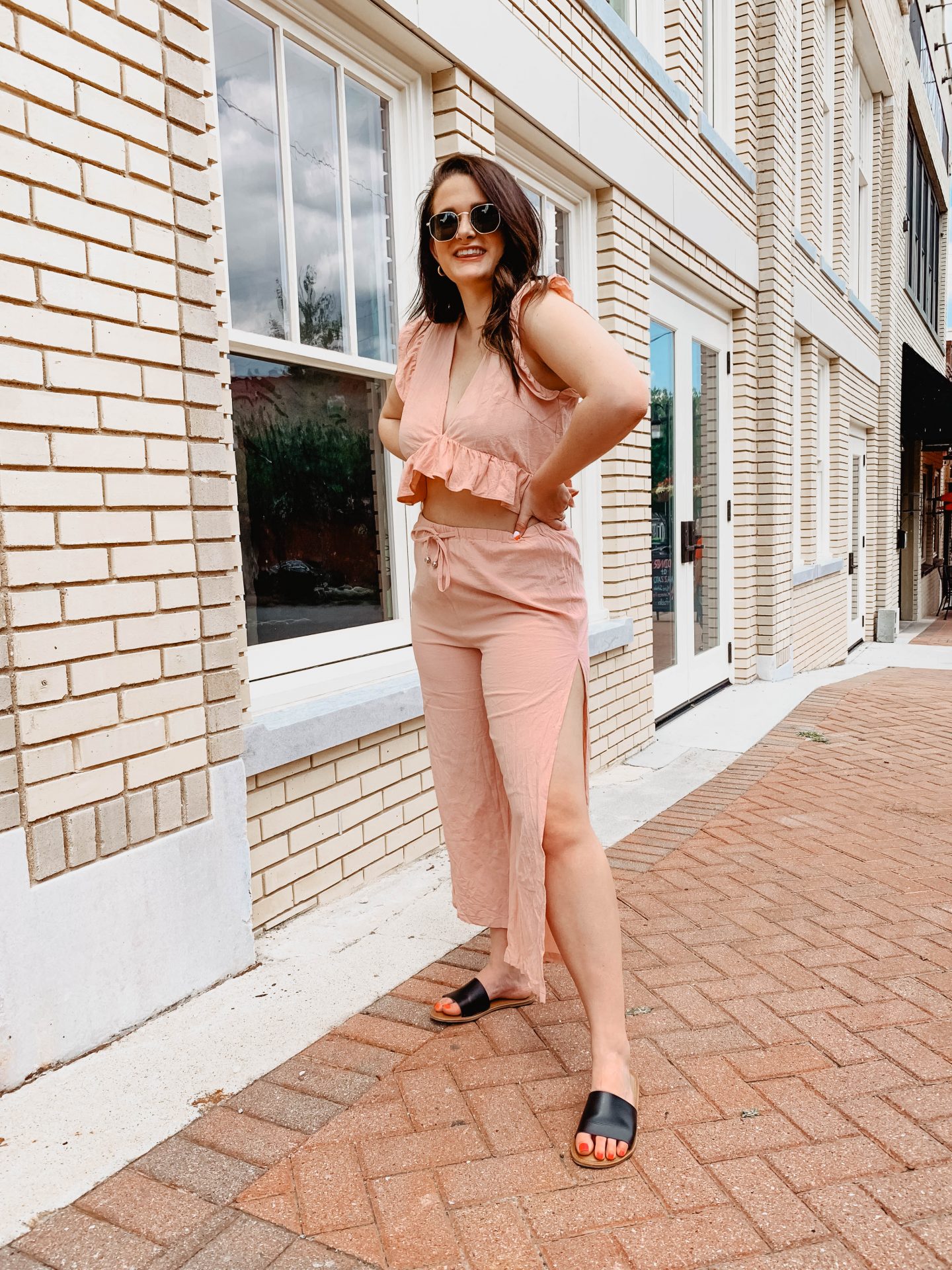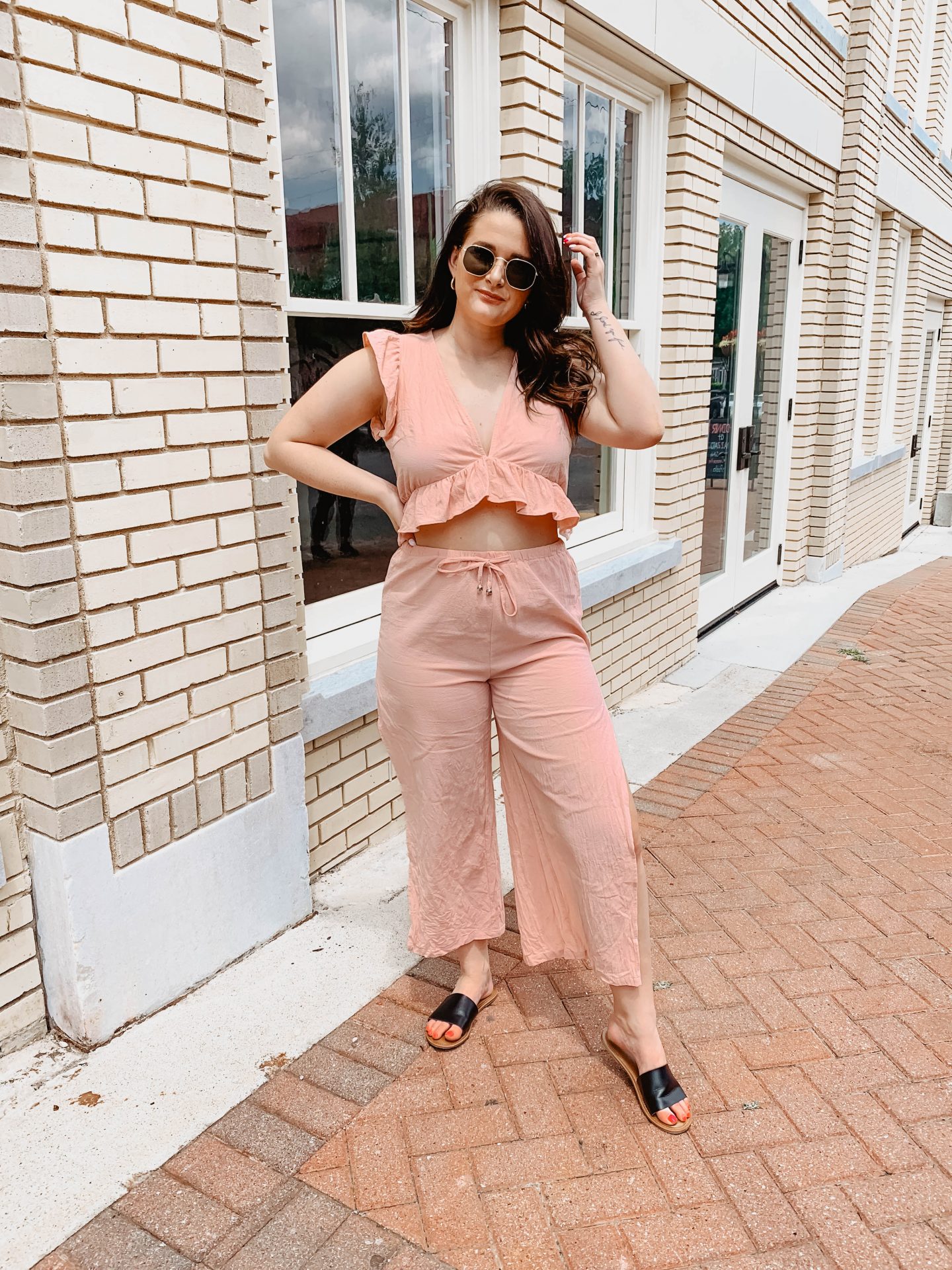 Ya girl loves an easy, versatile outfit. So it's no joke that I love a 2-piece set! For today's post I'm sharing 3 different 2-piece sets and how to wear them each multiple ways! Just a heads up — some of these items are sold out because H&M sells out crazy fast, but I linked some similar items. You can also recreate any of these looks with different things you already have inside your closet!
While I do hope that by sharing these blog posts you are able to find new affordable, chic items to add to your wardrobe, I never want you to feel less than. I don't want you to think that in order to achieve these looks you have to go out and by these exact pieces. My posts are meant to be inspiration for you to revive those pieces in your closet into something completely new and fresh!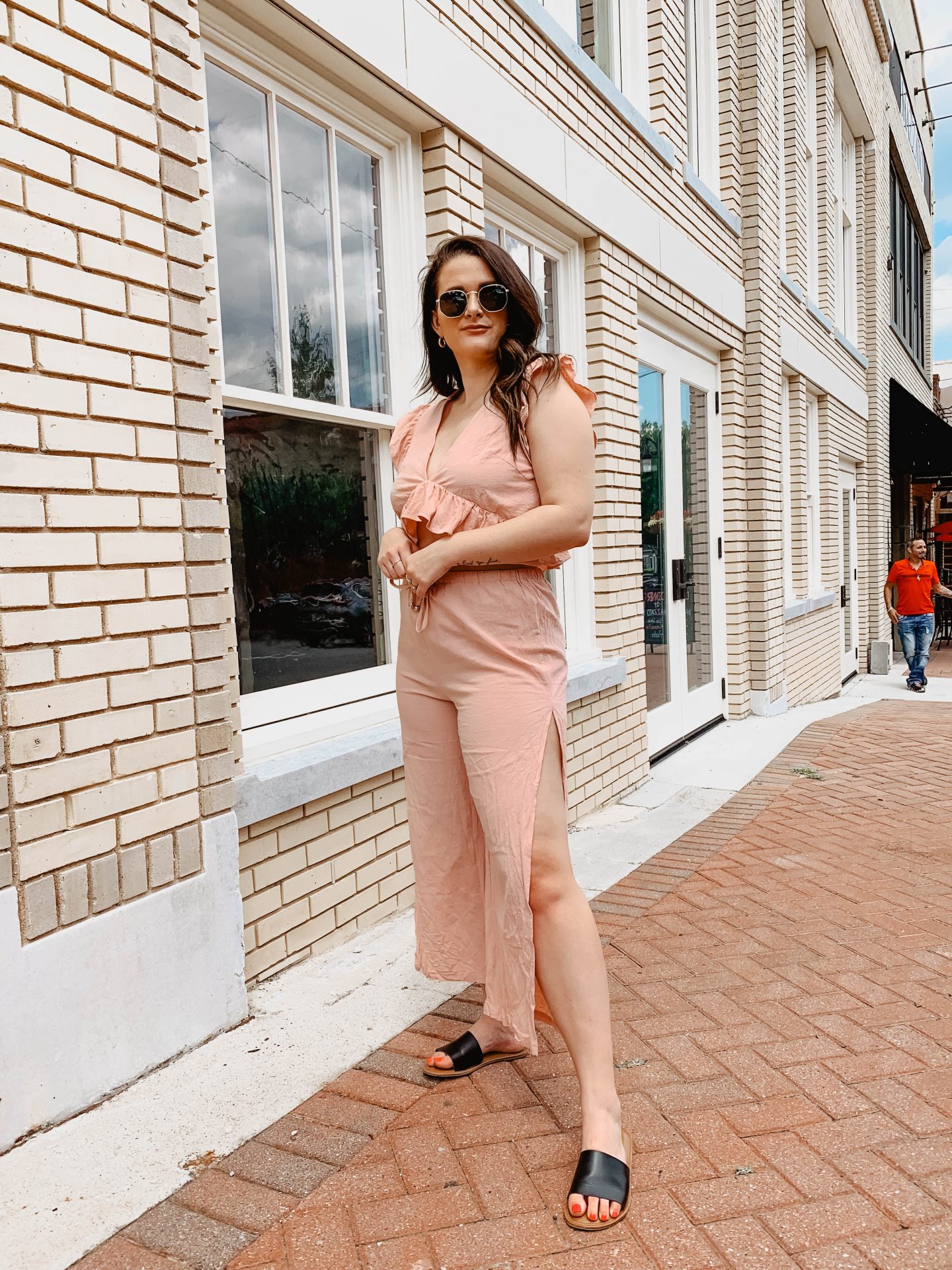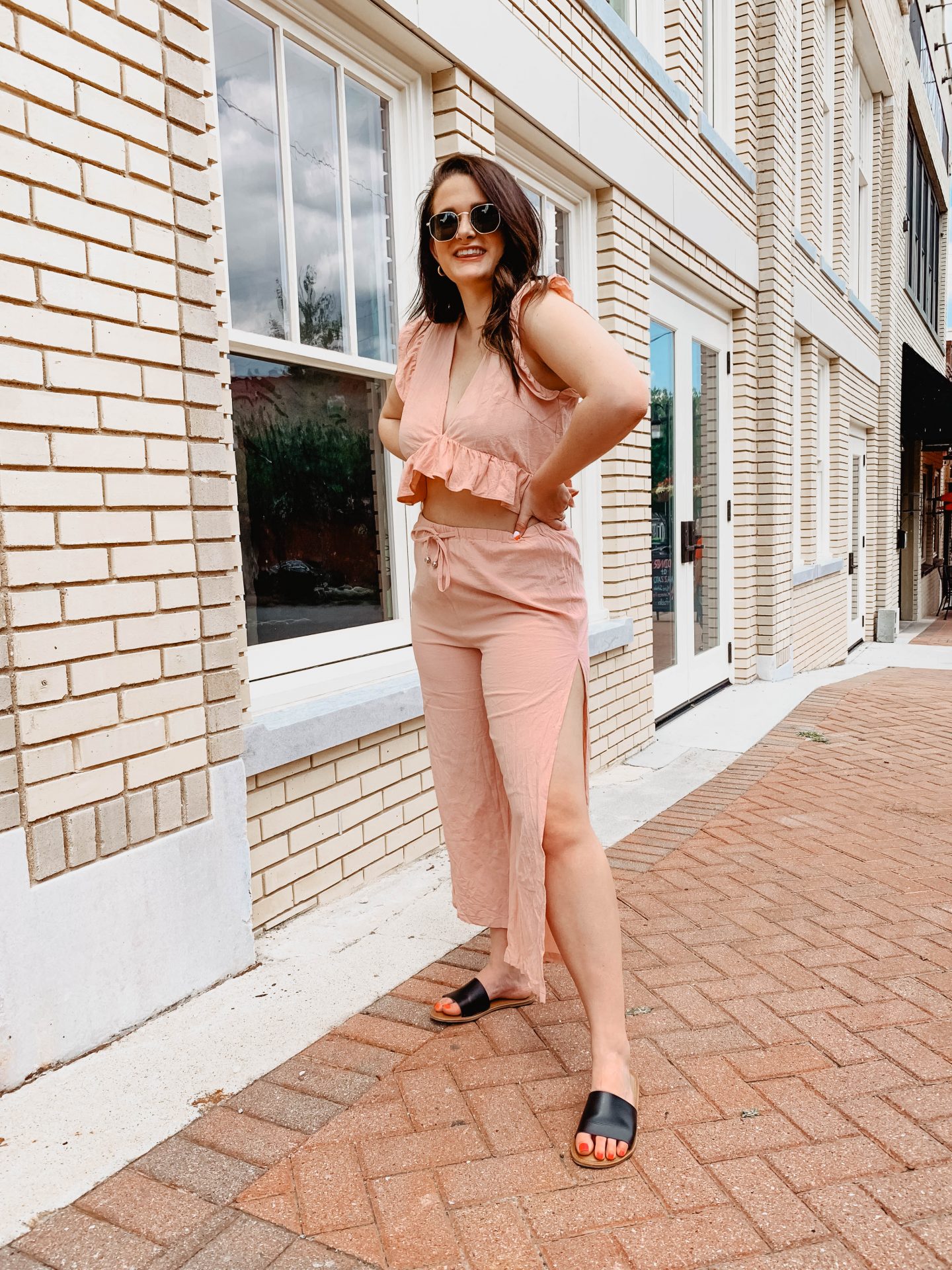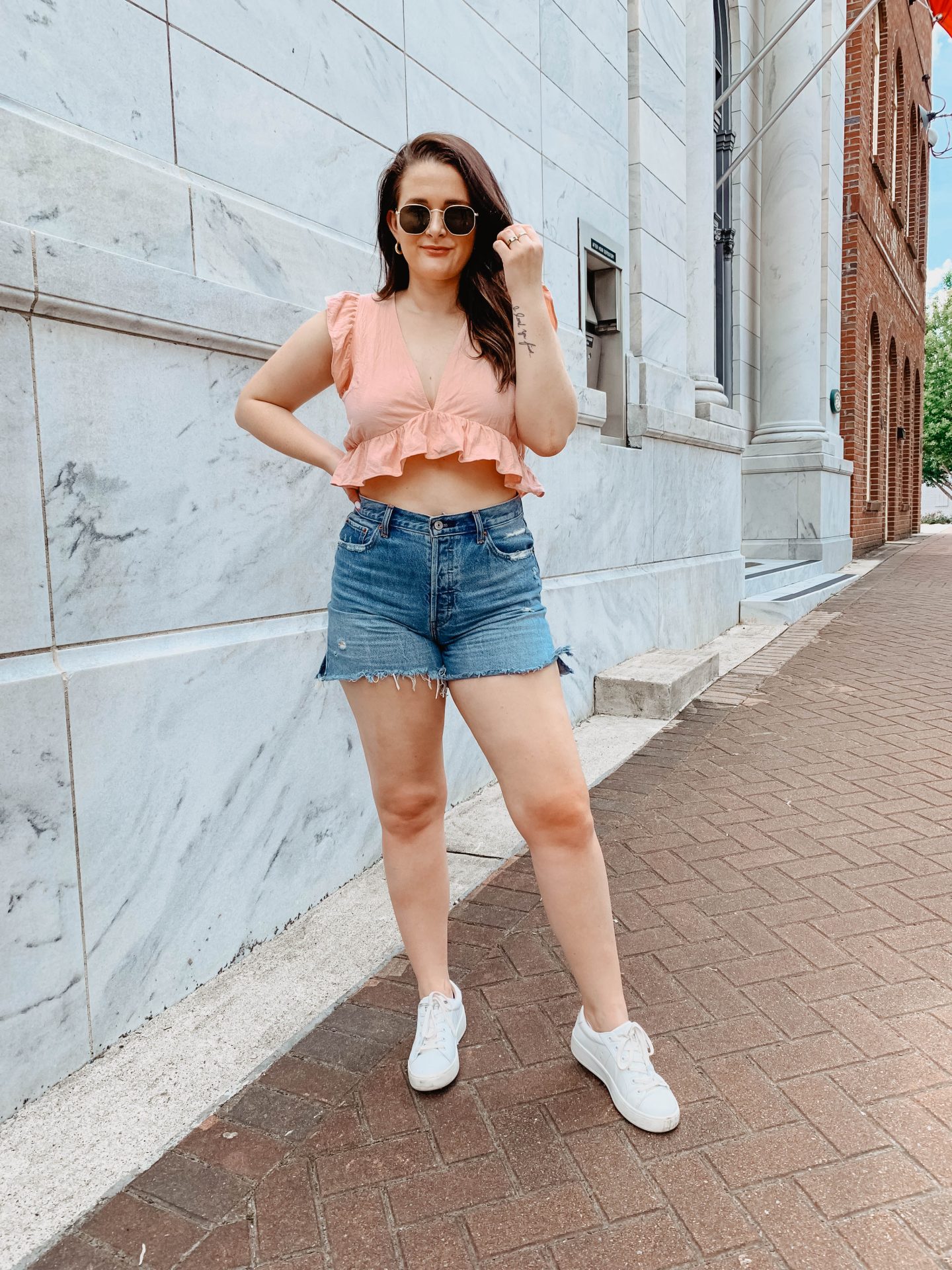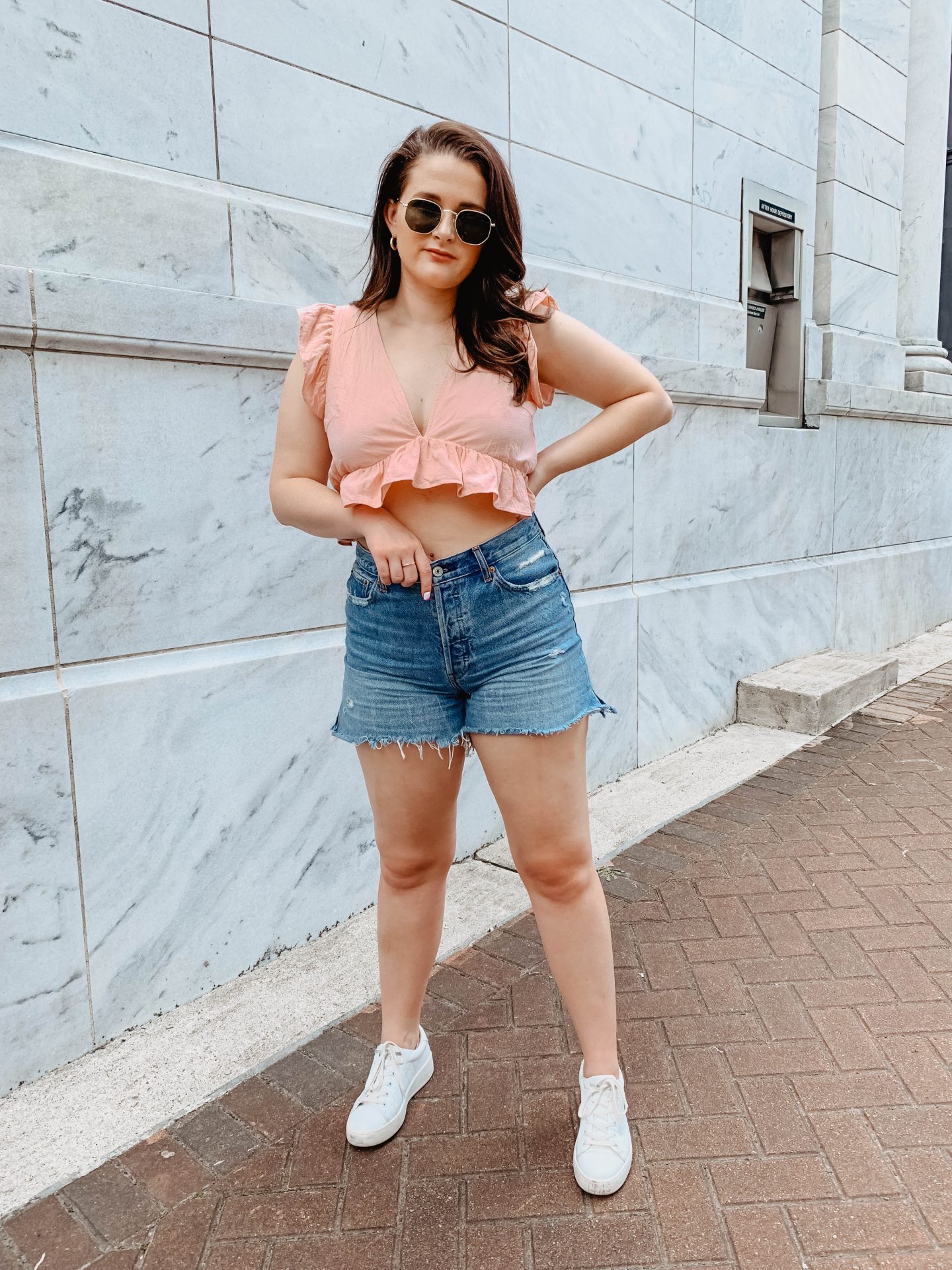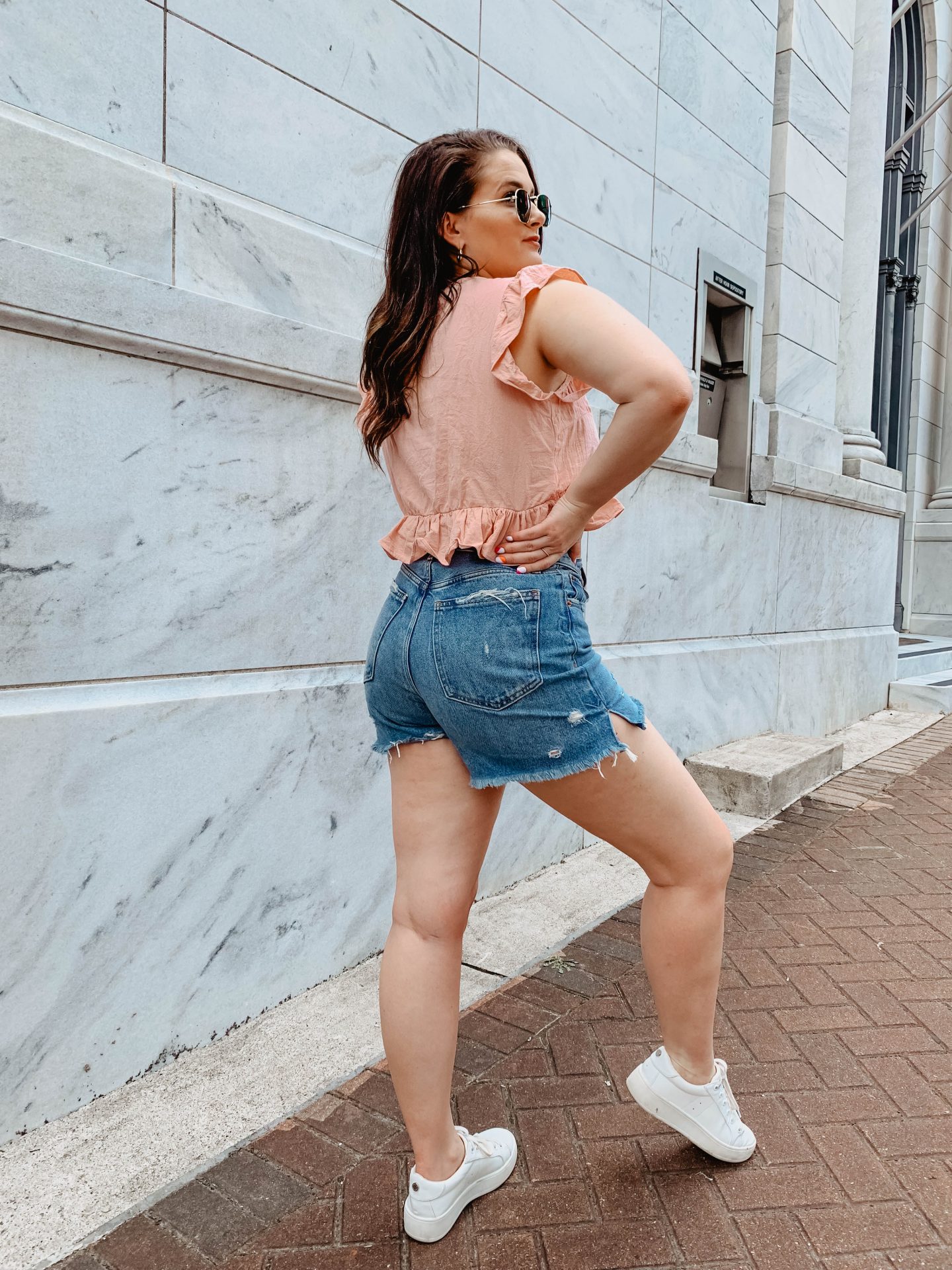 This Amazon set is perfect for the summer! I've worn it as a bathing suit coverup to the beach, an outfit for errands and now as a deconstructed set. It's a lightweight, breathable material making it a go-to in this summer heat. I'm wearing a size large in the pink color and it's a pretty great fit. I have larger hips and a bigger butt, so I have to wear mine a little bit more high waisted.
When styling these pieces apart, I pair the top with a pair of high-waisted jean shorts and my favorite sneakers. Another option would be to pair the pants with a bodysuit or a bandeau top!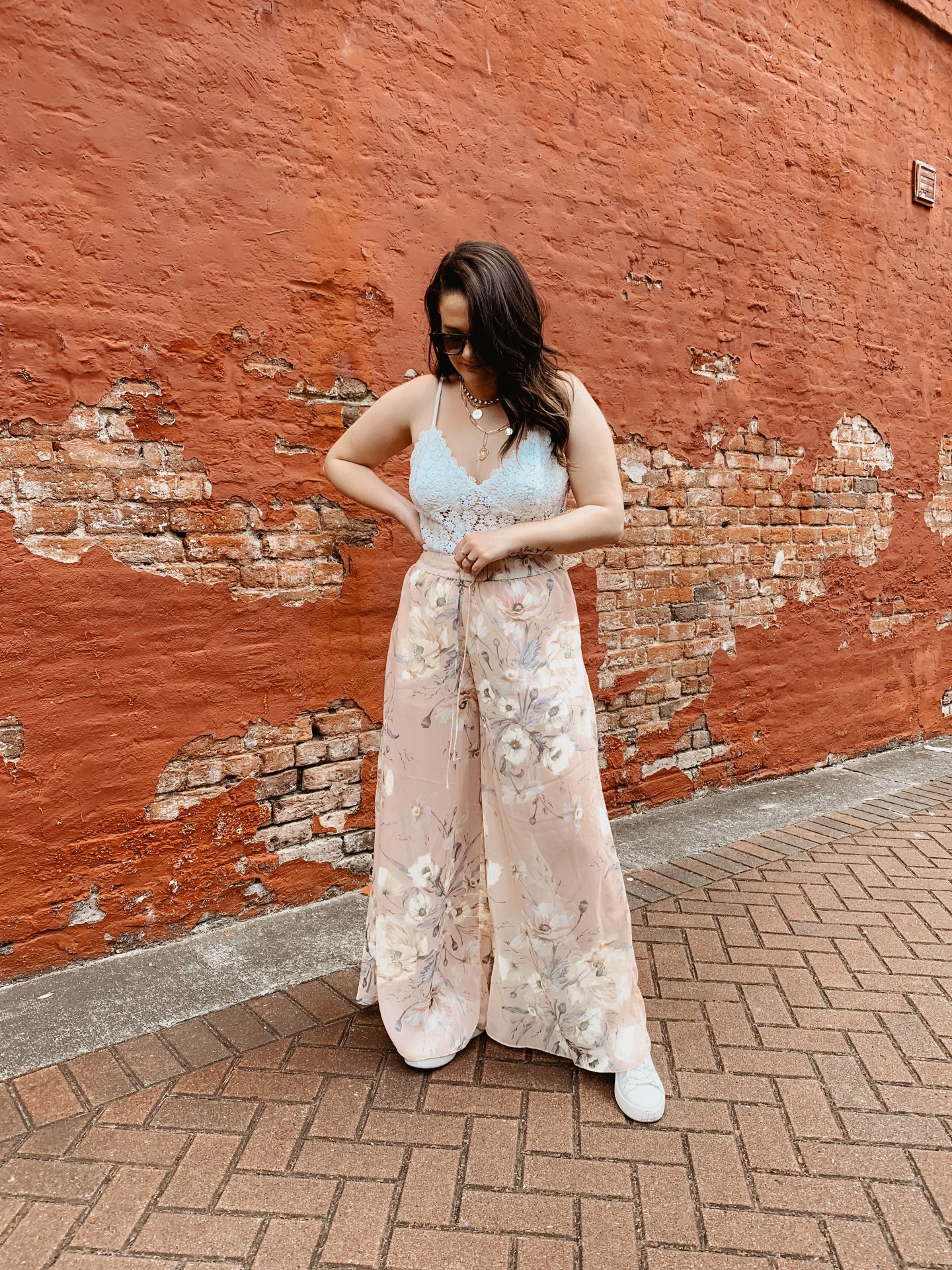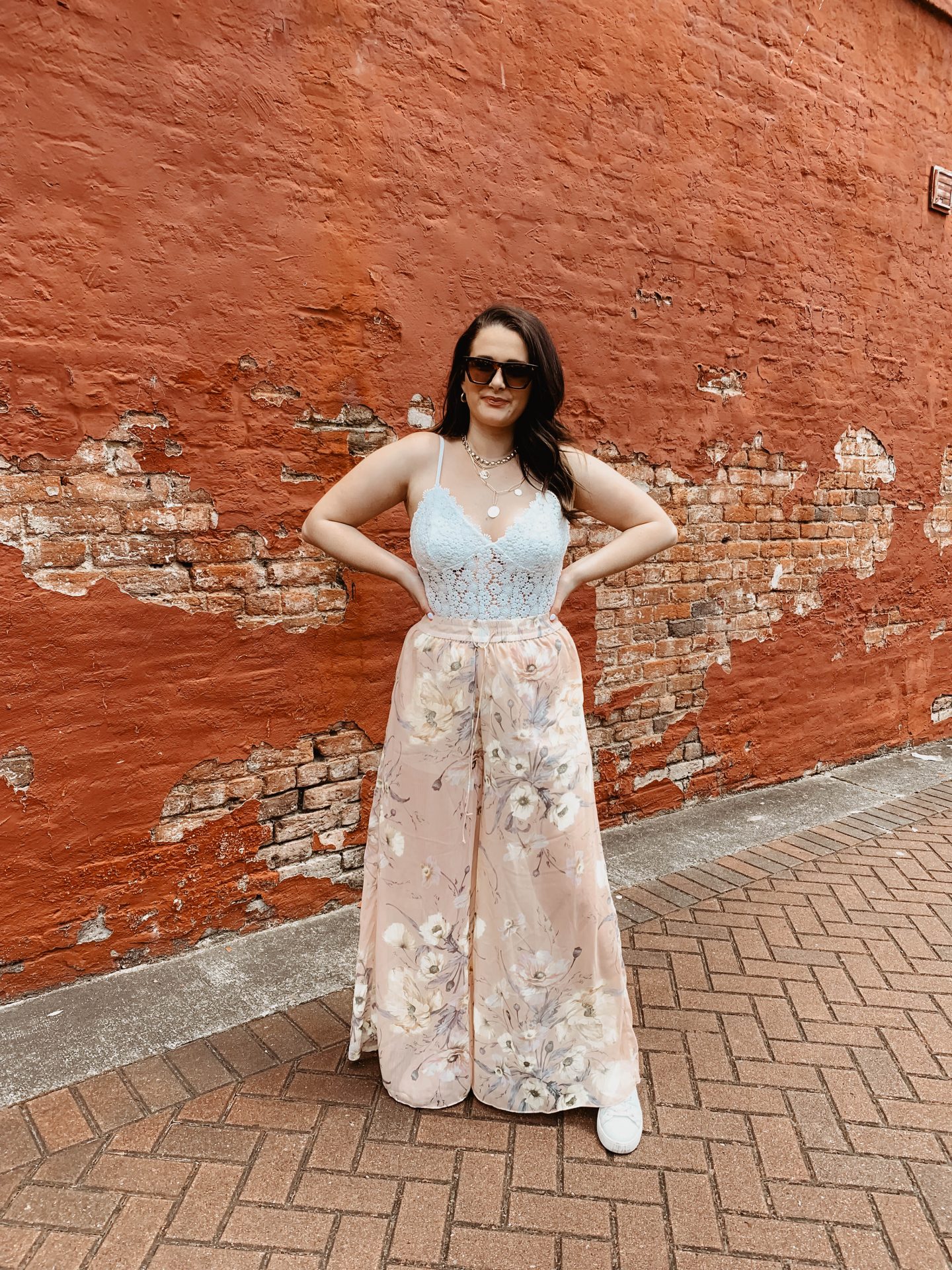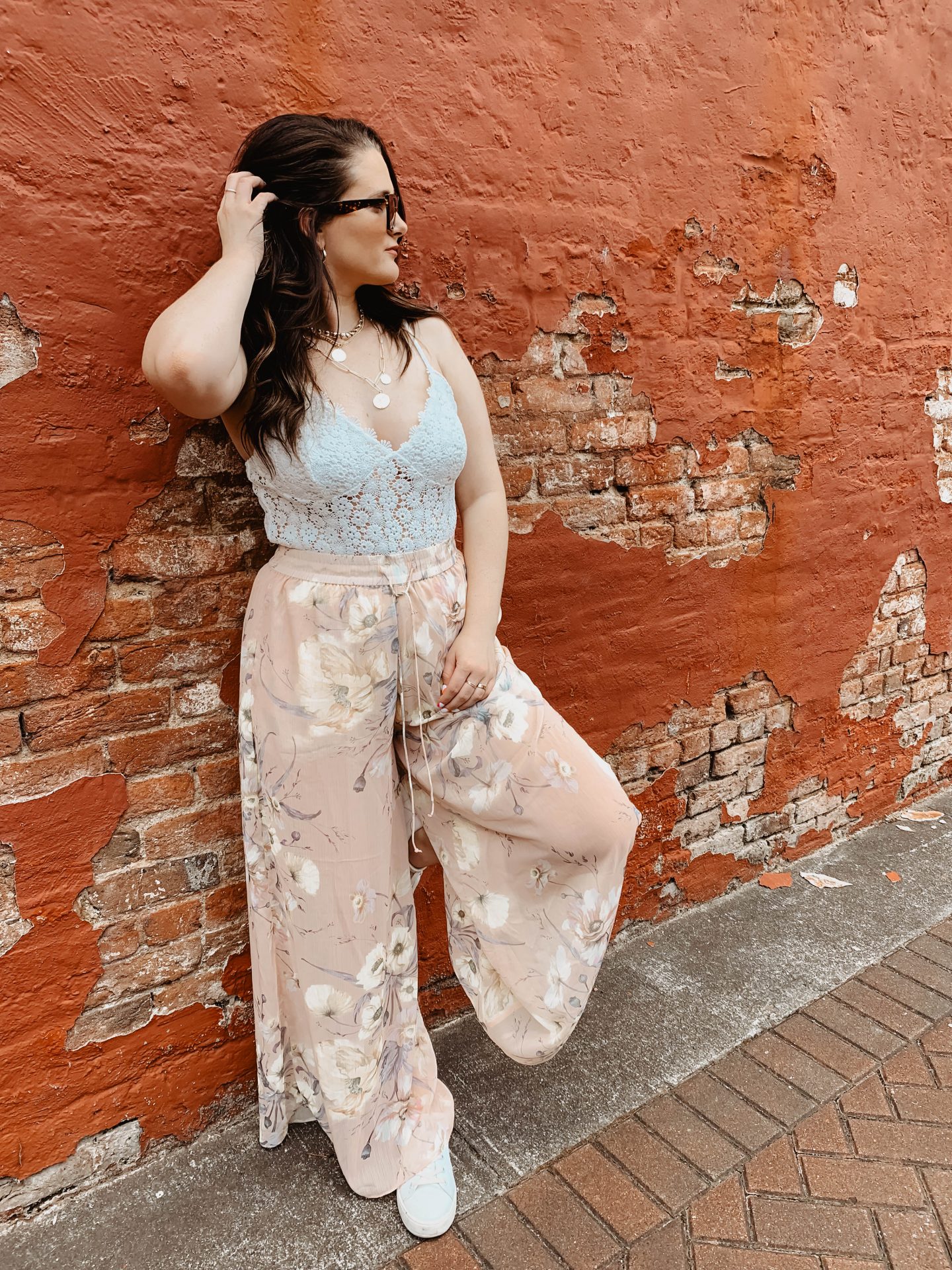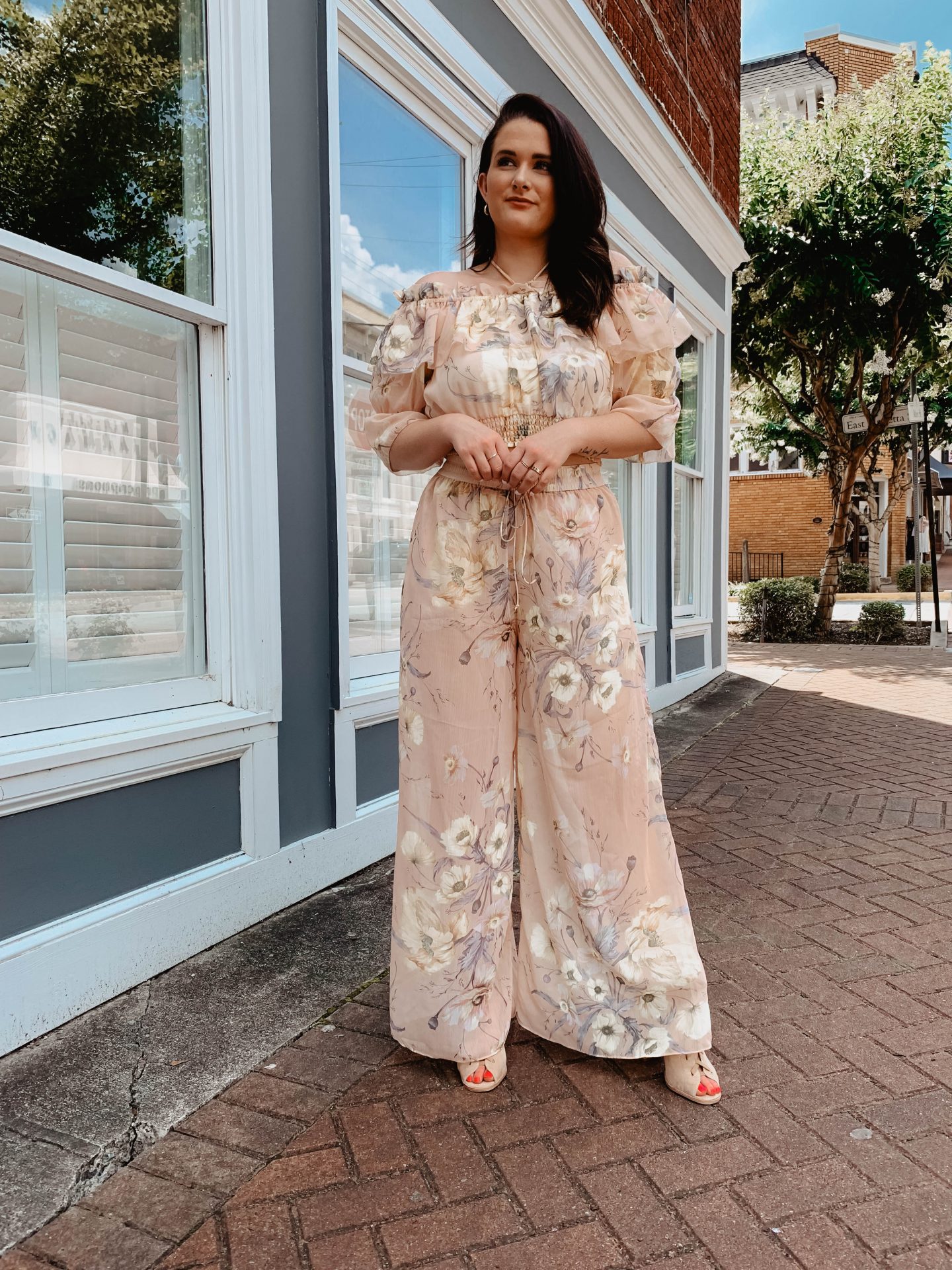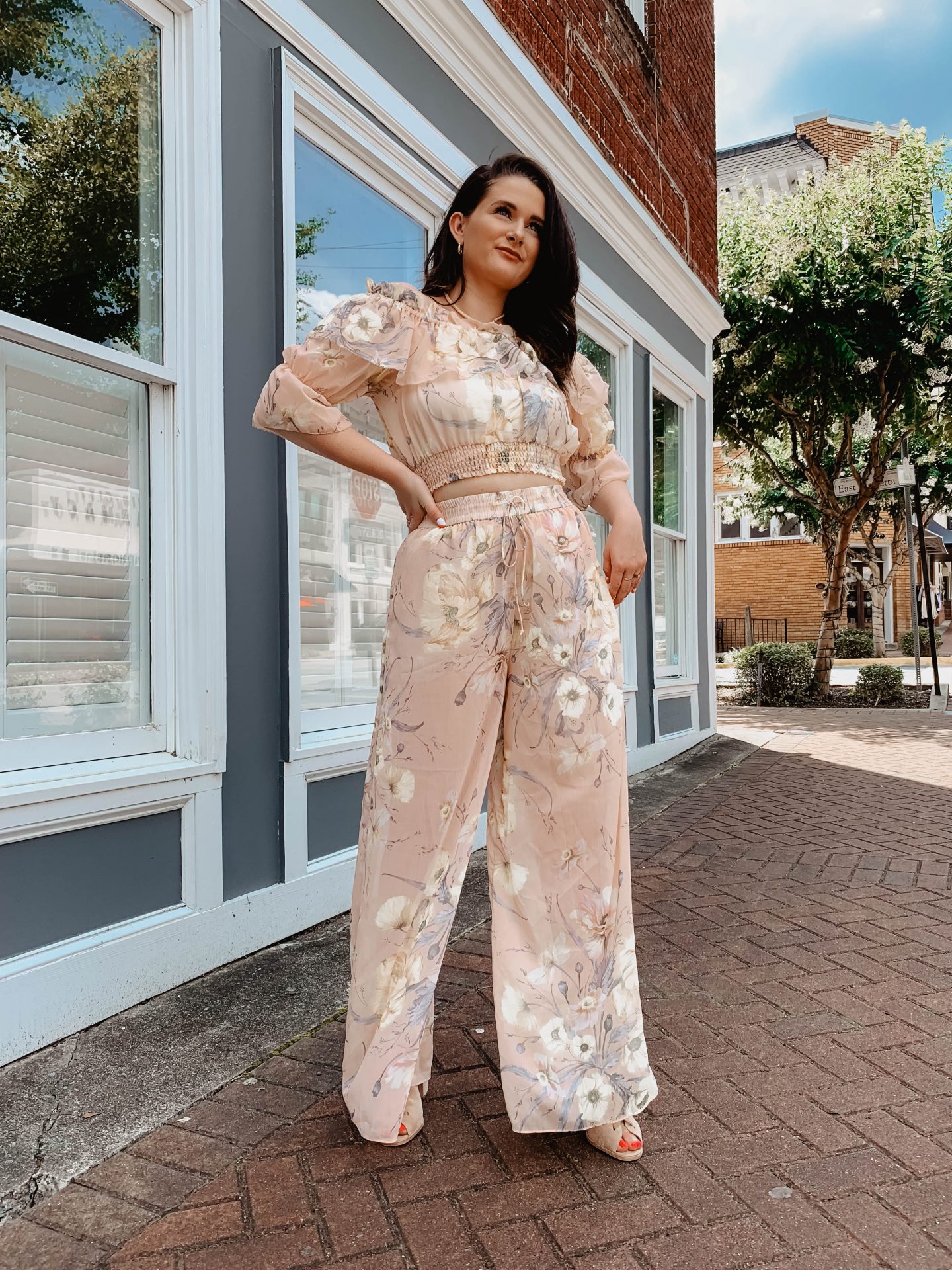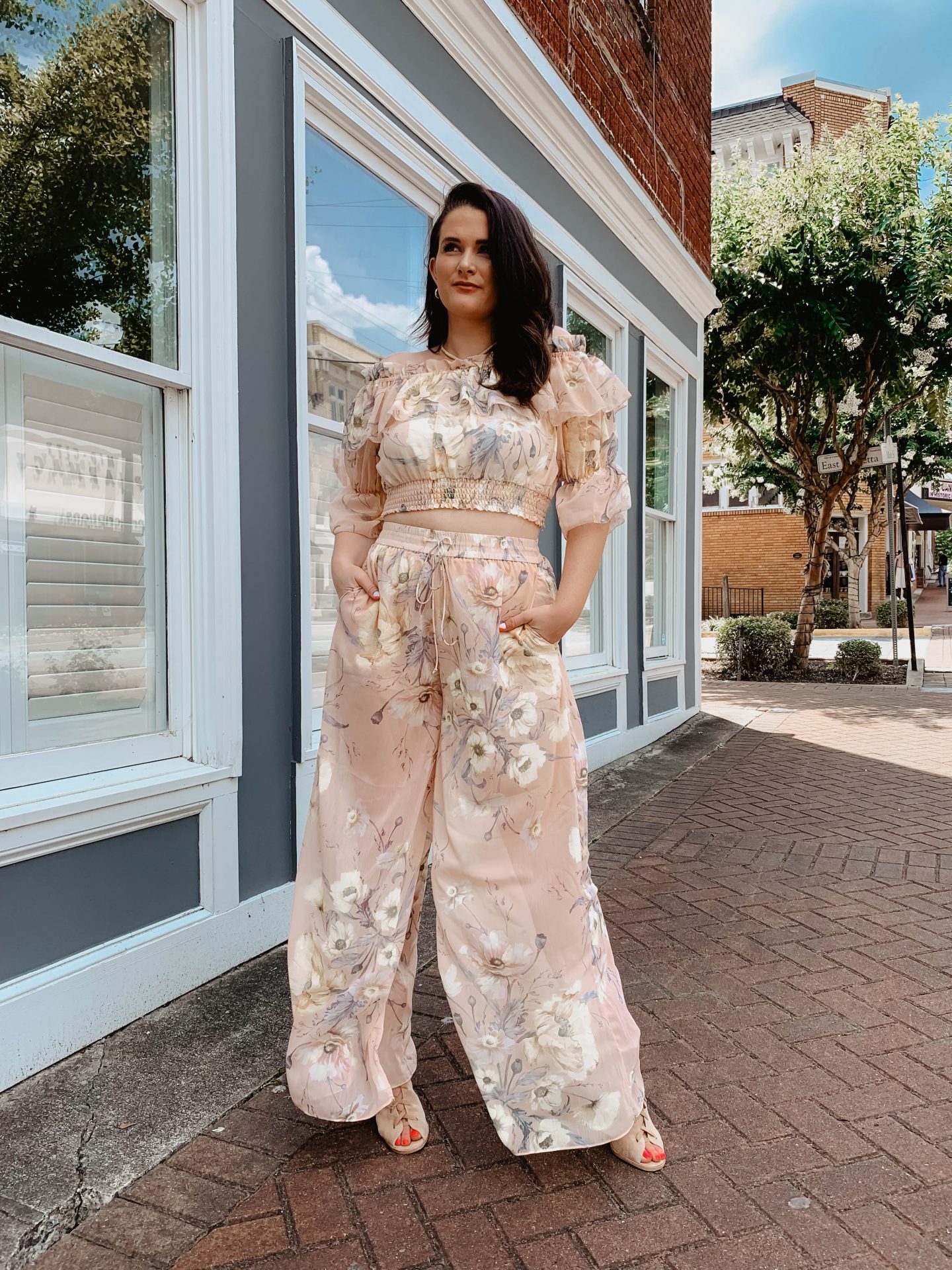 I'm finally getting to share my birthday outfit! I wore this adorable sheer floral set for my birthday and absolutely loved it. I paired it with a white bandeau under the top so you couldn't see through it. I also tied it in front rather than around my neck like I did here. I love this set because these pieces are perfect for styling with so many different pieces in my closet! Here, I paired the wide leg pants with a lace bodysuit and some sneakers for a more casual day look.
Another great way to style this 2-piece set is to pair the top with a plain skirt or some high-waisted denim. This material is super lightweight, making it perfect for all of your summer looks! These three pieces are unfortunately sold out online, but there's a chance you may be able to find them in store. I linked some similar options in the carousel above!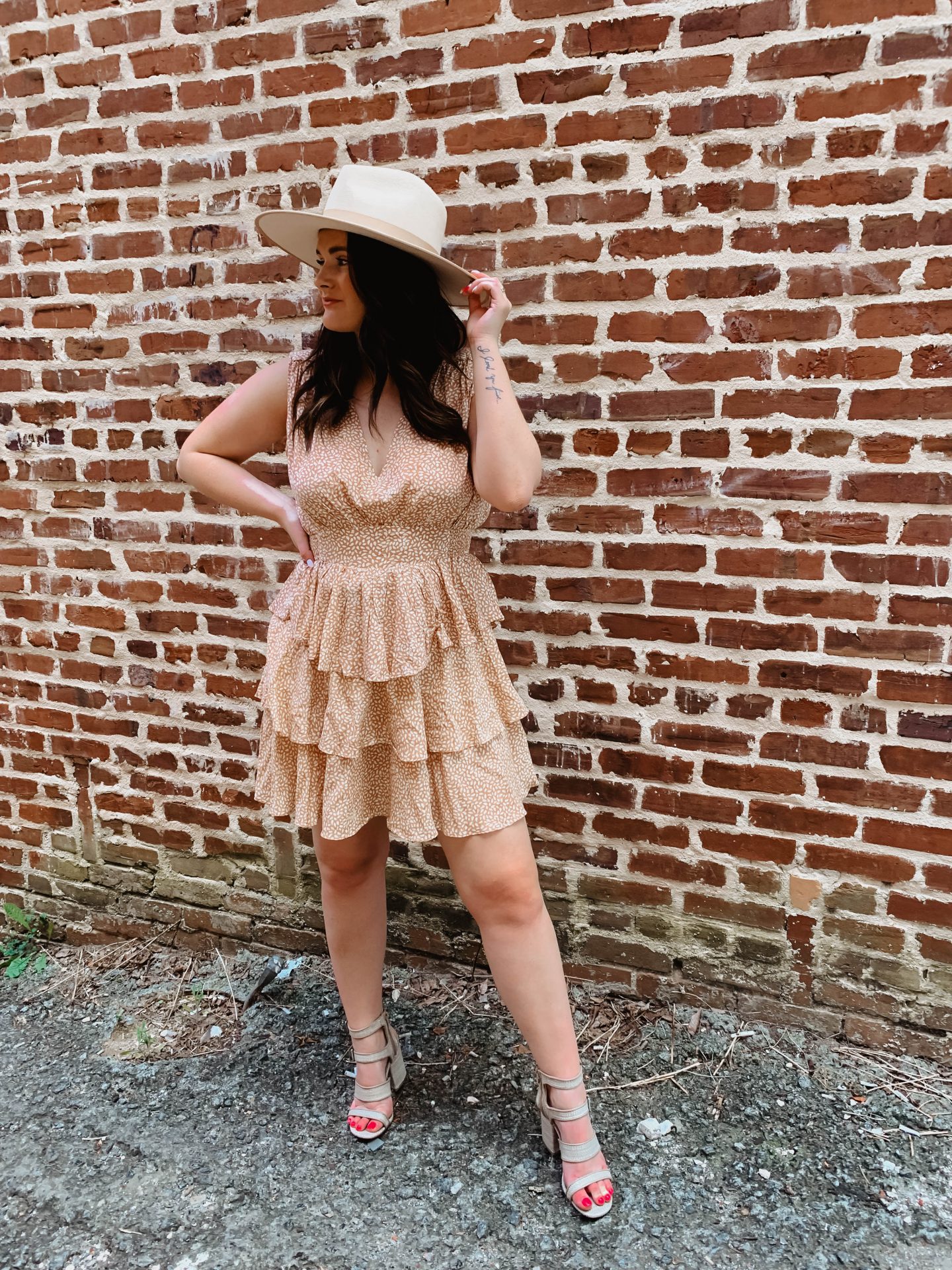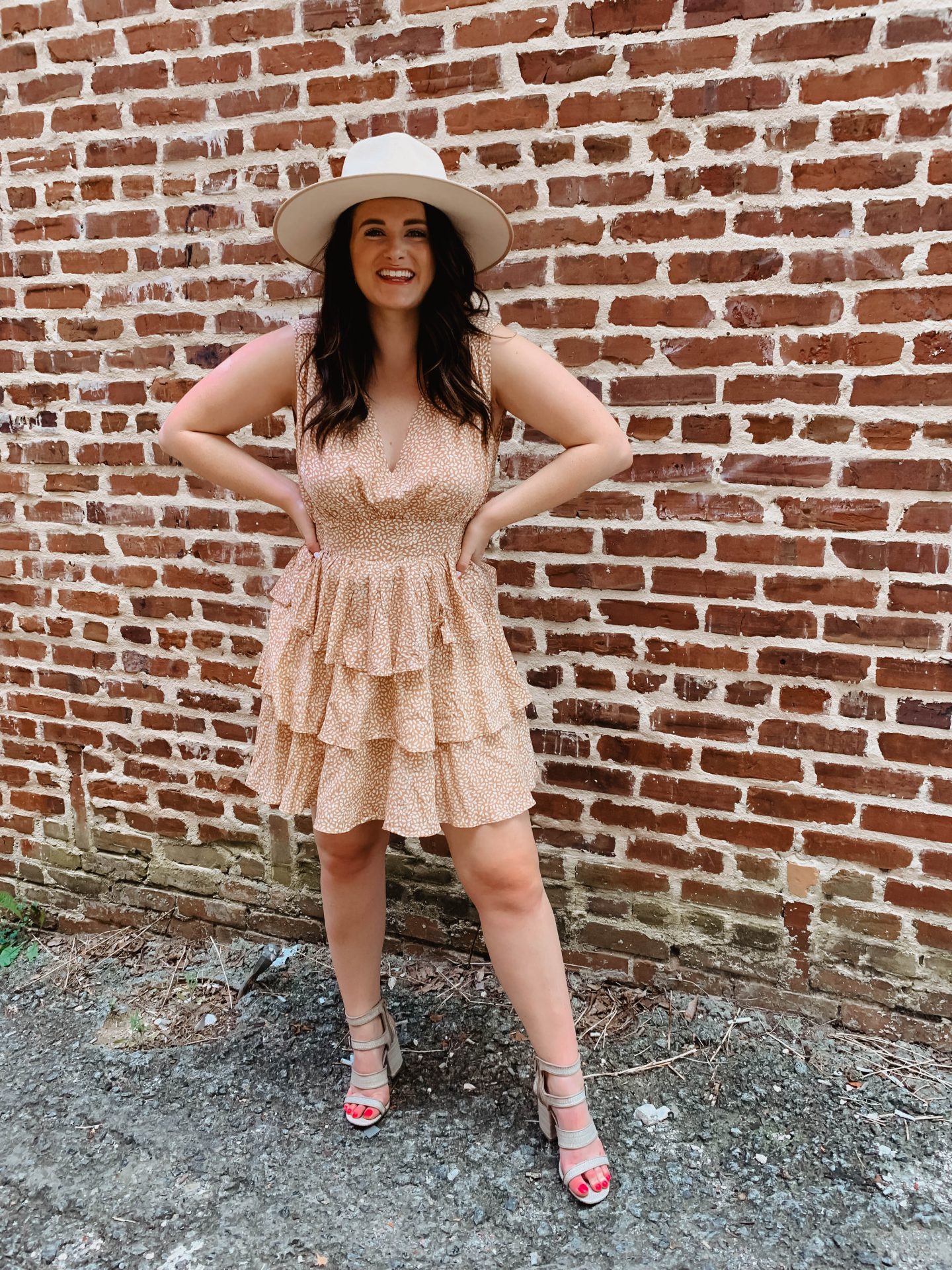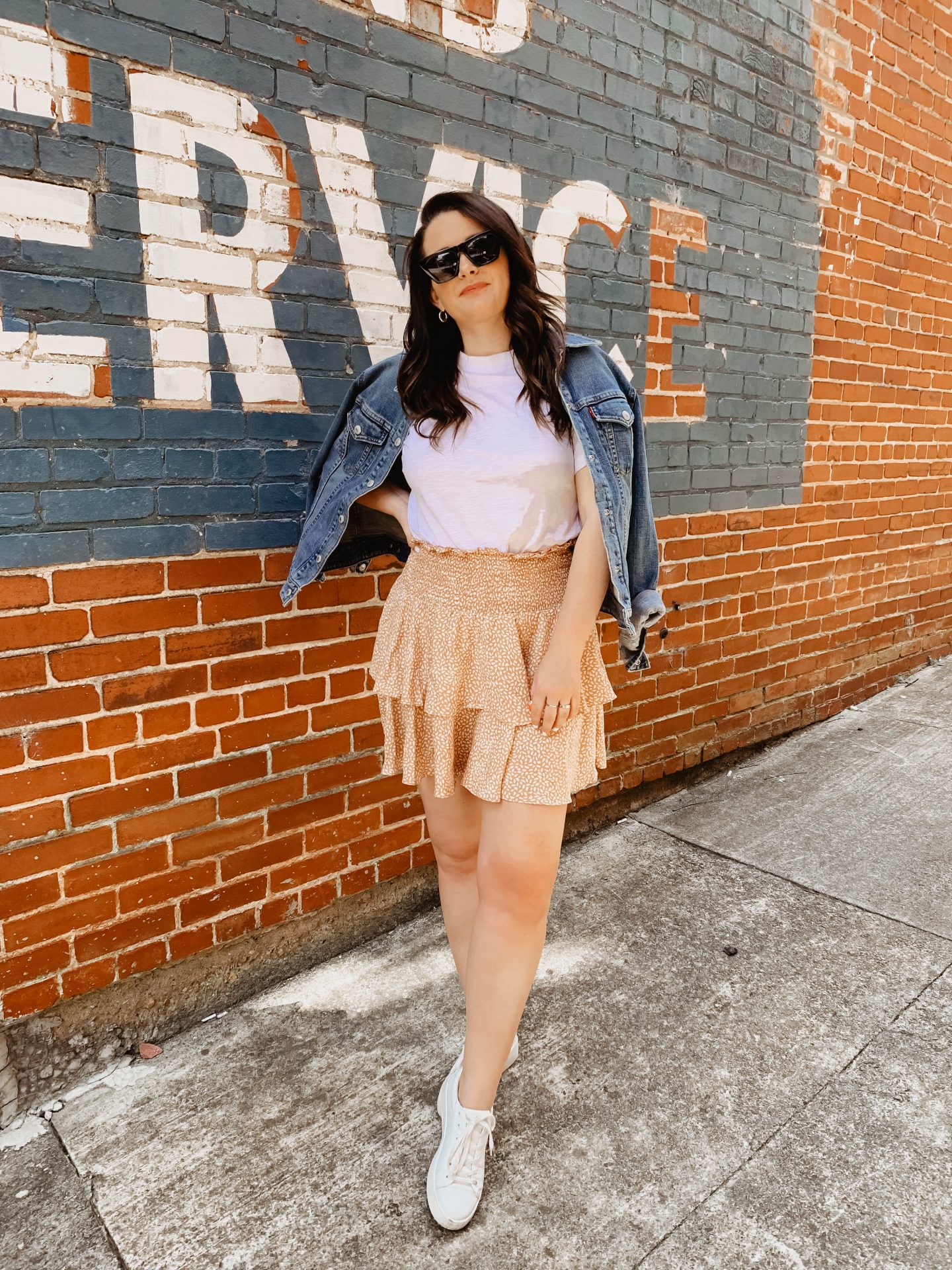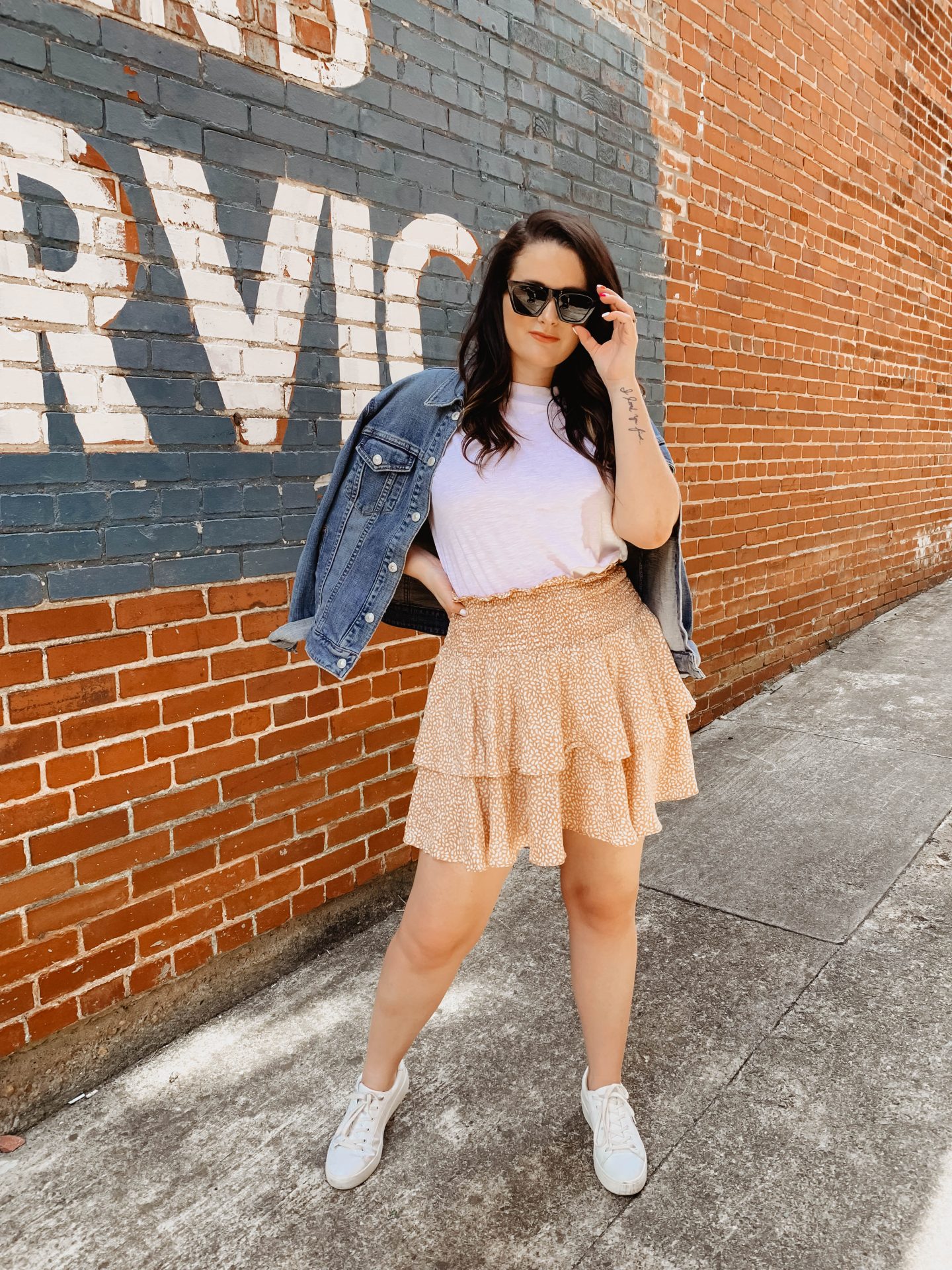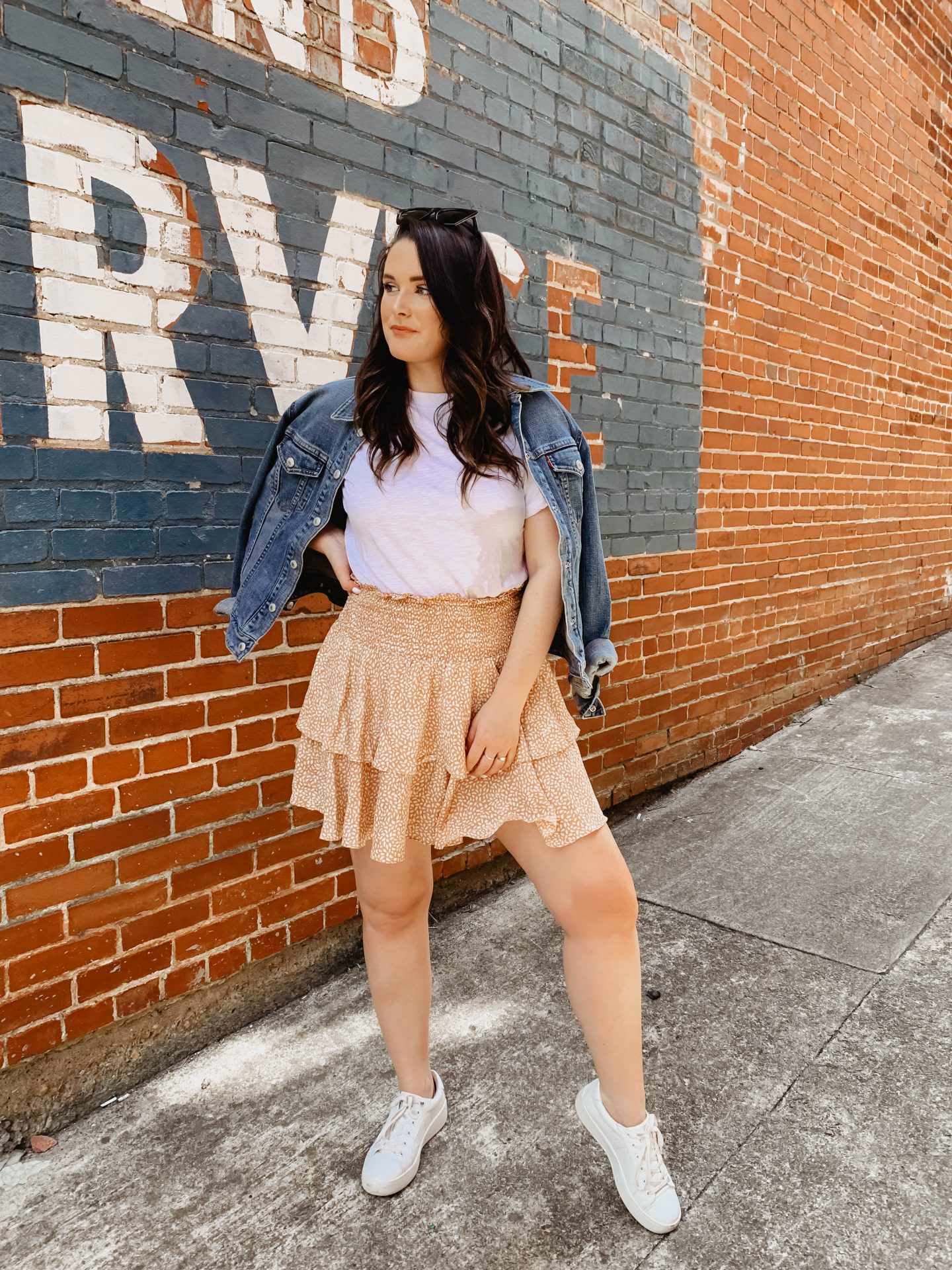 Last, but not least, is this adorable shirt and skirt combo that actually looks like a dress! This was another birthday weekend outfit that I received so many compliments on! When wearing them together, I style them with a simple block heel, my Lack of Color hat and some jewelry.
Styling them separately is way too easy! I love pairing the skirt with a simple white tee, or even a graphic tee, white sneakers and my jean jacket. This is a great outfit for a Saturday on the town! I've also paired this look with a block heel, ankle boots and sandals. The top also looks great with white denim! I have a pair of white cropped denim and this top pairs with them like a dream.
I hope you all enjoyed this week's style post on how to recreate a multitude of looks from one 2-piece set! Do you like buying 2-piece sets? Where are your favorites from? Let me know in the comment below! Also, to make this a little more fun, I'm going to do a little giveaway. On Friday at 12 PM EST, I'm going to choose one person who comments on this post to receive a little something from me! You must also be subscribed to my blog and leave your insta handle in the comment so I can find you!