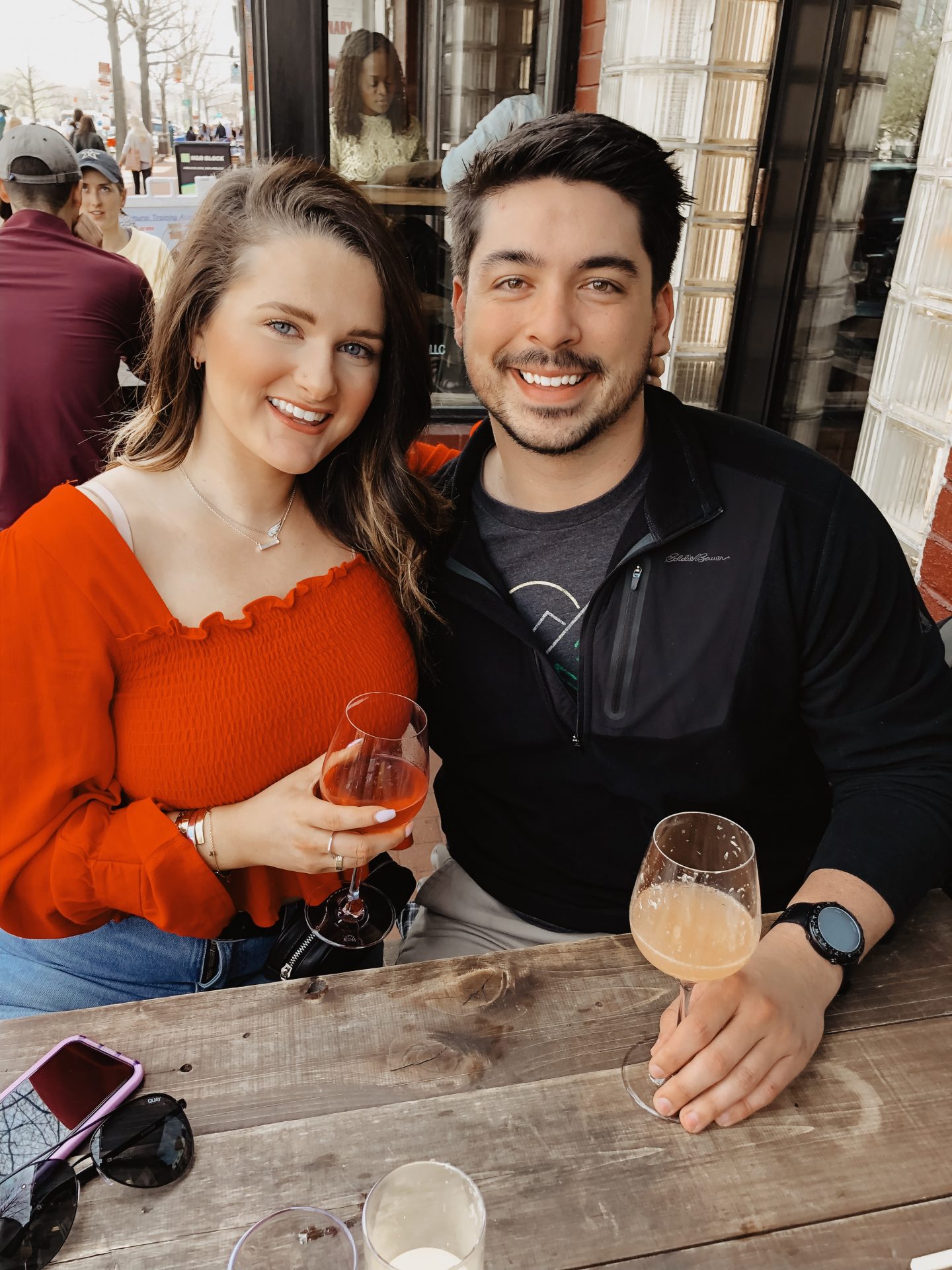 In honor of my 24th birthday (woah), I'm sharing 24 things you all wanted to know about me! I know that these posts can be a little cheesy, but it's my b-day and I love to go all out! So, you're getting a post all about me LOL. Diva much, Carly?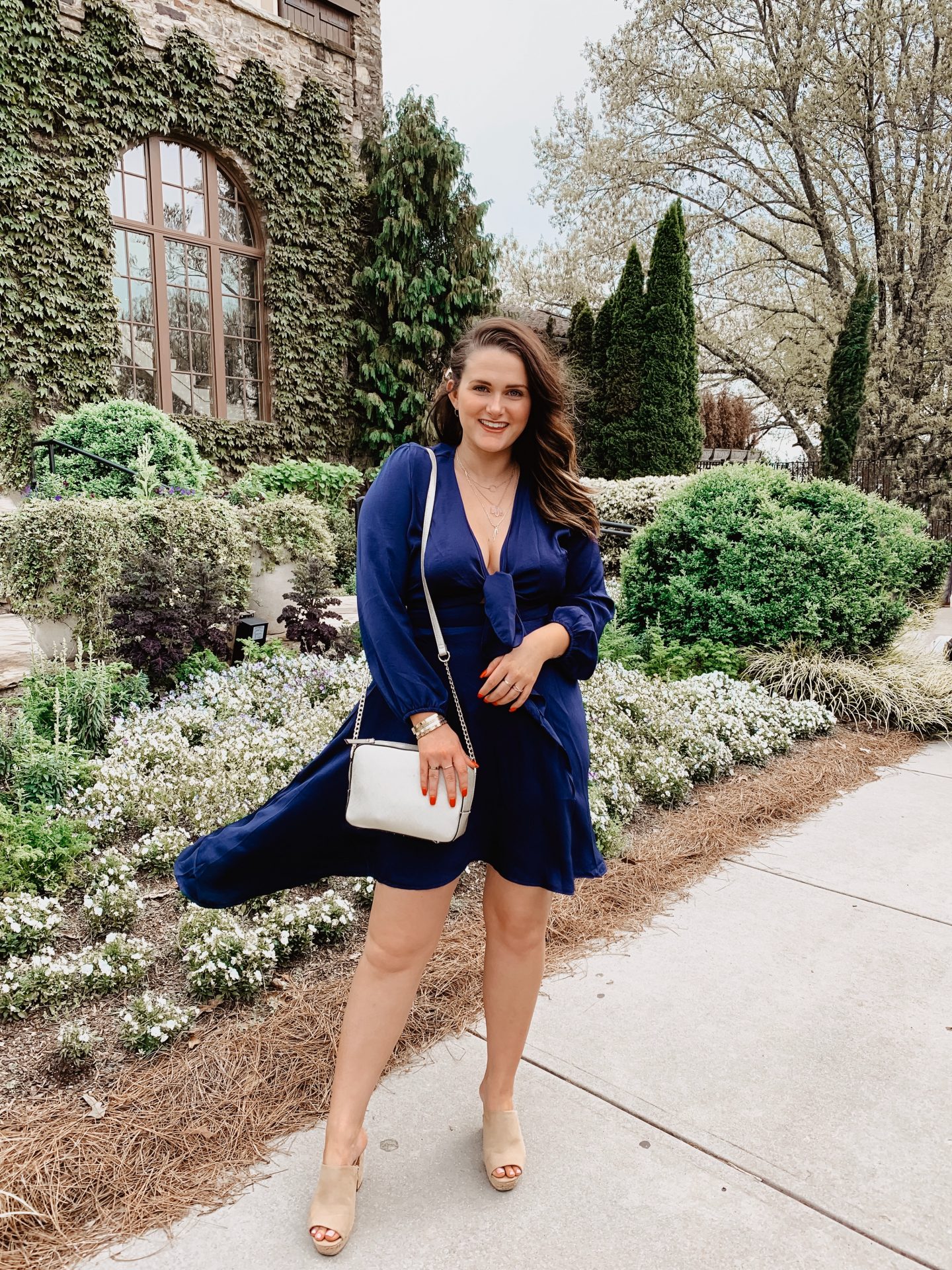 What's your job?
This was probably the most asked question that I had! I always mention how busy I am with work, but it's been a long time since I talked about my actual job and what I do full-time. I am a magazine editor and have been for the past two years, but I just recently got a promotion (yay!) and now I am a Senior Digital Strategist. I still manage one of the magazines, but I've taken on a new main role with the digital team and I am so excited! In addition to my regular 9-5 job, I freelance, handle my blog and I'm also in the process of launching my own business. This has been in the works for over a year now and has unfortunately had to take the back seat whenever anything time sensitive comes up.
How did you meet Lucas?
This is definitely another quite popular topic! Funny enough, we met on Bumble towards the end of last summer. We both went to high school in the same county and new some mutual people, but I didn't admit to him that I knew who he was when we met until later on. Oops lol! We plan on filming a YouTube video together soon, so we can answer more questions then!
What do you ask for when you get your nails done?
I'm the girl that you will NEVER catch without her nails did. It's one thing in my life that makes me feel put together no matter what! I used to get acrylics with gel on top because I'm so rough on my nails and I hated how dull my nails got with the regular polish. Now, I get acrygel which is basically an acrylic and gel hybrid, with a gel color on top. My go-to shape is usually coffin or almond when they are long. But sometimes I get fed up with my long nails and have them cut down and do a natural square nail. I got to The Pampered Peacock in Woodstock, GA and they are amazing! If you are local, you have to check them out. Mention my nail to receive a discount on your first visit!
What's your go-to cocktail/drink?
Right now, I can't get enough of spicy margs! I also love a good glass of wine or rosé, or even a good sour beer.
When did you start blogging/do you want to do it full-time?
Funny story, I actually had a blog in high school but I was too embarrassed to tell people about it because I thought I would get made fun of… Little did I know what my future would look like! I started my blog back up in college as something to keep me busy and entertained while in school. But it wasn't until last year that I started taking this serious and giving it my all! I would love to eventually be able to do this full-time, and one day it is a goal to be an entrepreneur, but I'm taking my time. Success that comes to quickly is often built on the wrong reasons. While my slower growth compared to others can be frustrating at times, I have to keep reminding myself that I'm doing it the right way and not cheating the system! And that one day that will pay off!
Where did you grow up?
I was born in Ellijay, GA and lived there for a few years before moving to Canton. We've lived in the same house now for almost 20 years! My mom keeps saying that she wants to sell it, but it's my safe place and I can't imagine us not living there!
Do you always want to live in Georgia?
If that's what's in the cards for me, I wouldn't be mad about it, but if we got an opportunity to move elsewhere and pursue our dreams, I wouldn't be opposed to it!
Where did you go to college/what did you major in?
I went to Kennesaw State University (go owls!) and majored in Journalism & Emerging Media! I actually switched my major 3 times and still managed to graduate early some how… I guess I was just determined to get into the real world!
What was your dream job growing up?
When I was really little, I always wanted to be a vet because I loved animals, but as I got older I quickly realized that I couldn't handle the sad parts. When I was high school I wanted to be a lawyer then changed my mind to fashion design. I actually got into art school and was going to major in fashion design, but I decided against it. In college I thought I was going to be a social worker, but I realized I would get too attached. So, that's when I sat down and thought about what makes me happy in my everyday life and what could coincide with that. In one evening I decided to enter the school of communications, applied, changed my entire schedule for the next semester and officially changed major! It was a huge leap of faith, but I have to say that I think it worked out quite well.
Your cats are hilarious! Where'd you get them?
Ahh, my little babies!! These two always love to get rowdy just when momma needs them to calm down the most. I got Sampson while I was in college from a local shelter. Two years later, one of my mom's friends found Gypsy living behind a dumpster as a newborn kitten. They're my literal children and I couldn't live without them!
How'd you find your confidence?
Aside from this question, I've had a few of you all message me saying 'I wish I had your confidence!' Well, I promise you that you can. It took me a long time to become confident with who I am. I went through a lot of heartbreak and down times before I realized my worth. To me, once you've realized your worth and started loving yourself for exactly who you are at all times, that's when the confidence comes. You can't stress about what people think about you or how they perceive you. Live your life the way you want to, and be proud of that!
What's it like moving back home?
I always joked and told everyone that I would never move home. Ever. Well, that changed lol! I went through a rough time and I knew that being with my family was important. Also, saving the money to live at home was a plus as well. I'm also very blessed for an amazing relationship with my mom. Not everyone has that type of relationship with their family and if I didn't, I wouldn't be able to live at home.
Where's your favorite place to shop for bras?
Surprisingly, a few of you wanted to know this lol! I love True&Co. bras! I have several different ones from them and refuse to wear any other kind. They are the best and most comfortable bras I've ever worn! So comfortable that I often just sleep in them!
Where's your favorite place to shop?
Aside from the obvious (Amazon), I love H&M, American Eagle, Abercrombie, Madewell, Nordstrom Rack, Forever 21, TJ Maxx and Marshalls!
What's a trend you never wish you took part in?
Shaving my eyebrows lol. When I was younger, I had the best, bushy eyebrows that stood up straight in the front (you know, what everyone wants now) and I hated it, so I shaved them off… The small eyebrow trend did not work in my favor!
How many tattoos do you have/what do they mean?
I have 4 tattoos! One on my wrist, one of the top of my back, and two more on either side of my rib cage. The one on my wrist says 'I loved your first' in my mom's handwriting. The one on my back is a compass that says 'Wanderlust' and 'Mark 16:15', and I got it after my second mission trip. My dad also got the same compass with different writing! The one on my left side curves under my boob and it's J.Cole lyrics that say 'No such thing as a life that's better than yours'. The last one, which was my first, is on my right side and says 'Pura Vida'. I got this one right after my first mission trip to Costa Rica!
What's your favorite food?
Hot dogs, duh! JK, kinda… I really love sushi/Japanese or Italian!
What inspired you to start eating low-carb?
I had gained too much of that 'boyfriend weight' since Lucas and I love to go out and eat and drink, but I needed a change. Lucas is great about eating low-carb and has seen great results, so he talked me into it! It helps to have him keep me accountable.
What's your go-to outfit?
A basic tee, jeans, sneakers and my hat!
What's your favorite thing to do on your day off?
Honestly, I love to just lay down and binge whatever show I'm watching at the moment. But whenever we want to go out and do something, we love to do something outside, go to breweries, hike, go shopping, lay by the pool, really anything!
Where's the coolest place you've ever been?
I went to Italy for my senior year spring break in high school and loved it. But, one of the best trips I've ever taken was my two-week road trip down the Pacific Coast with my best friend!
What's your favorite vacation spot?
I absolutely love 30A in Florida! This is the beach that my family has been coming to my whole life and I love it. It's an easy trip from Atlanta!
What's your guilty pleasure?
Takis. I can eat a bag a day, which probably explains my stomach issues lol!
What's your thoughts on splurging?
I think a good splurge is good every once in a while. If it's something you've wanted for a while and you've been unable to find something of the same caliber, then I think saving for the splurge is a great idea!