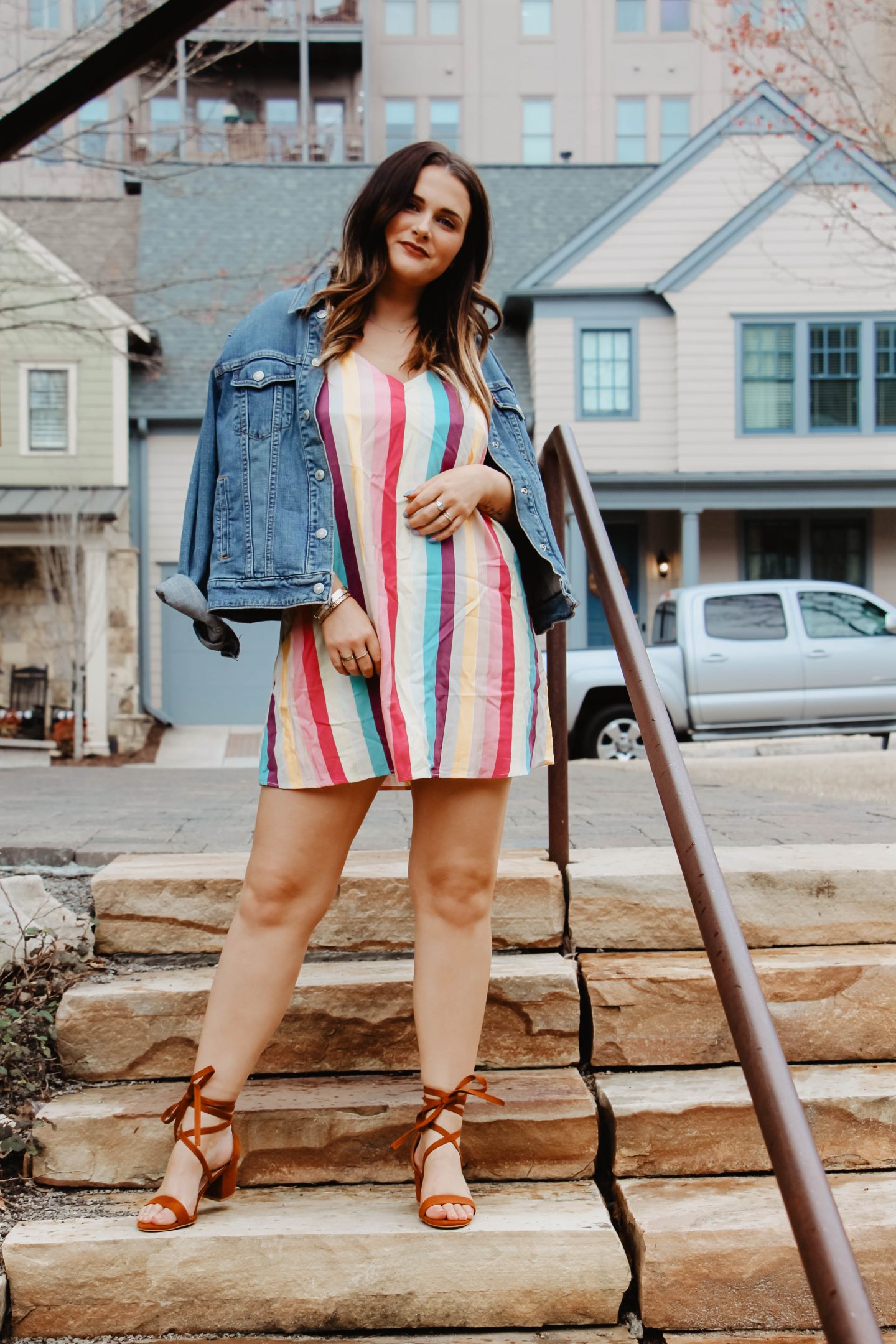 Spring is going to be here before we know it, and one of my favorite places to amp up my wardrobe for the season is Dress Up! I've been shopping with them for years, and I barely ever leave empty handed. I'm not sure if that's a good thing or a bad thing!
One of the best things about Dress Up is their affordable price range. With everything under $50, you're bound to be able to put together an outfit without breaking the bank! Another plus – they have new arrivals every single Sunday. Oh, and they're always having great sales! Y'all know I'm all about affordable, on-trend fashion, so Dress Up is heaven to me! AND, I've got some exciting news for you guys – use code 'XOCARLY15' to save 15% off your purchase! Not to be combined with any other offer.
For today's blog post, I'm showcasing four spring looks from Dress Up that you should be wearing this spring! What's great about these pieces is that they can easily be styled multiple ways and recreated with similar pieces you may already have in your closet. If you're not looking to spend right now, this is the time to get creative with some of your staples you already own!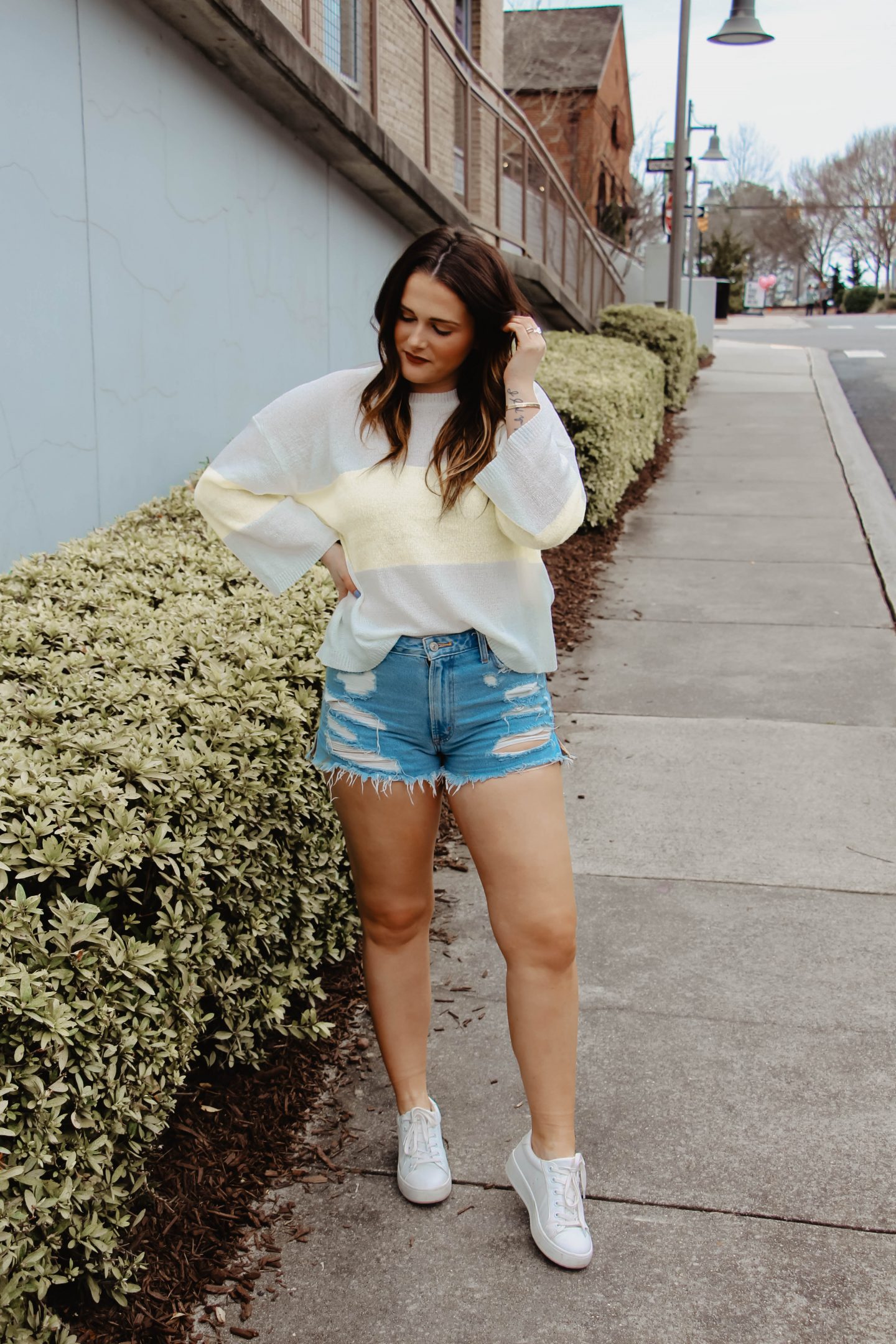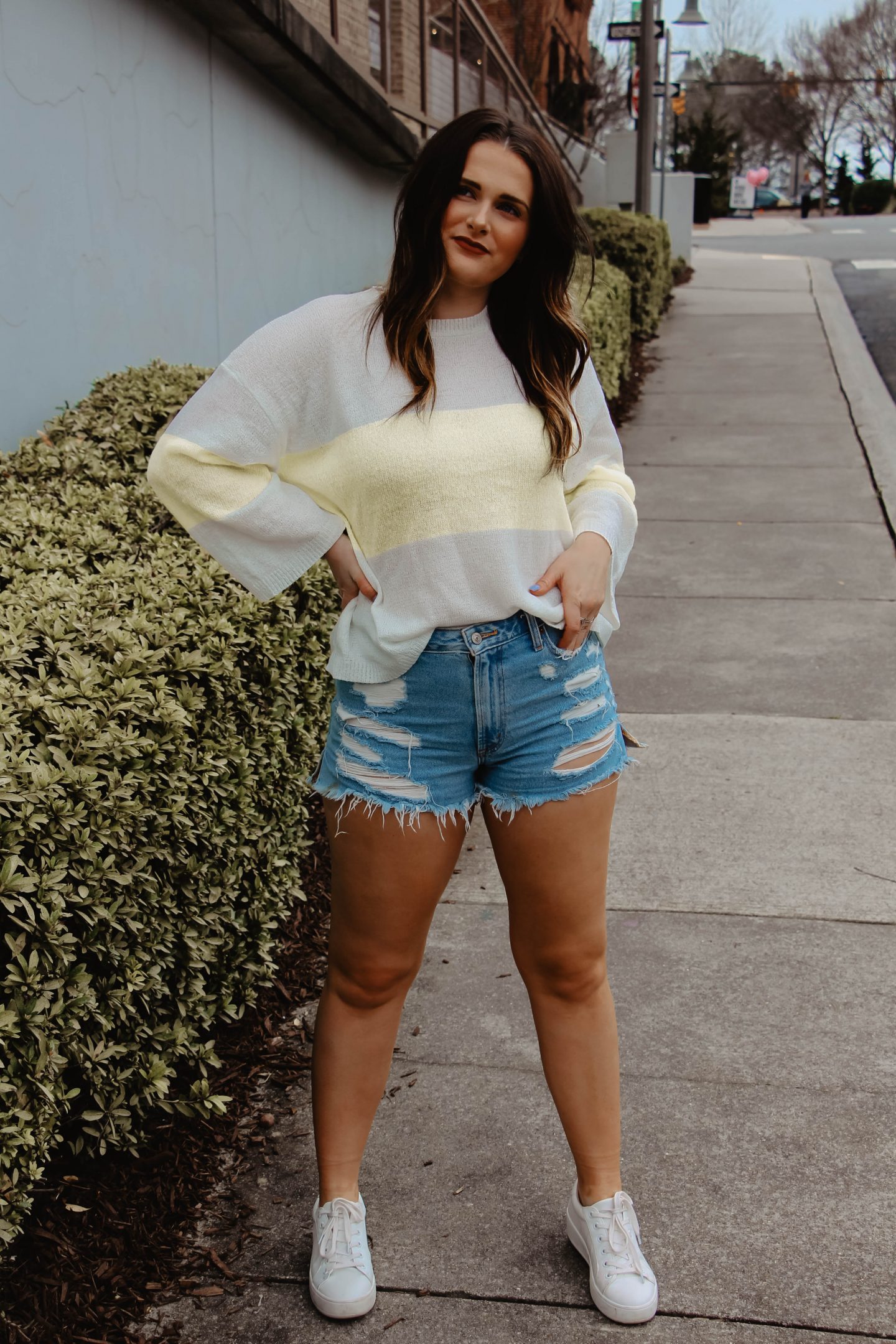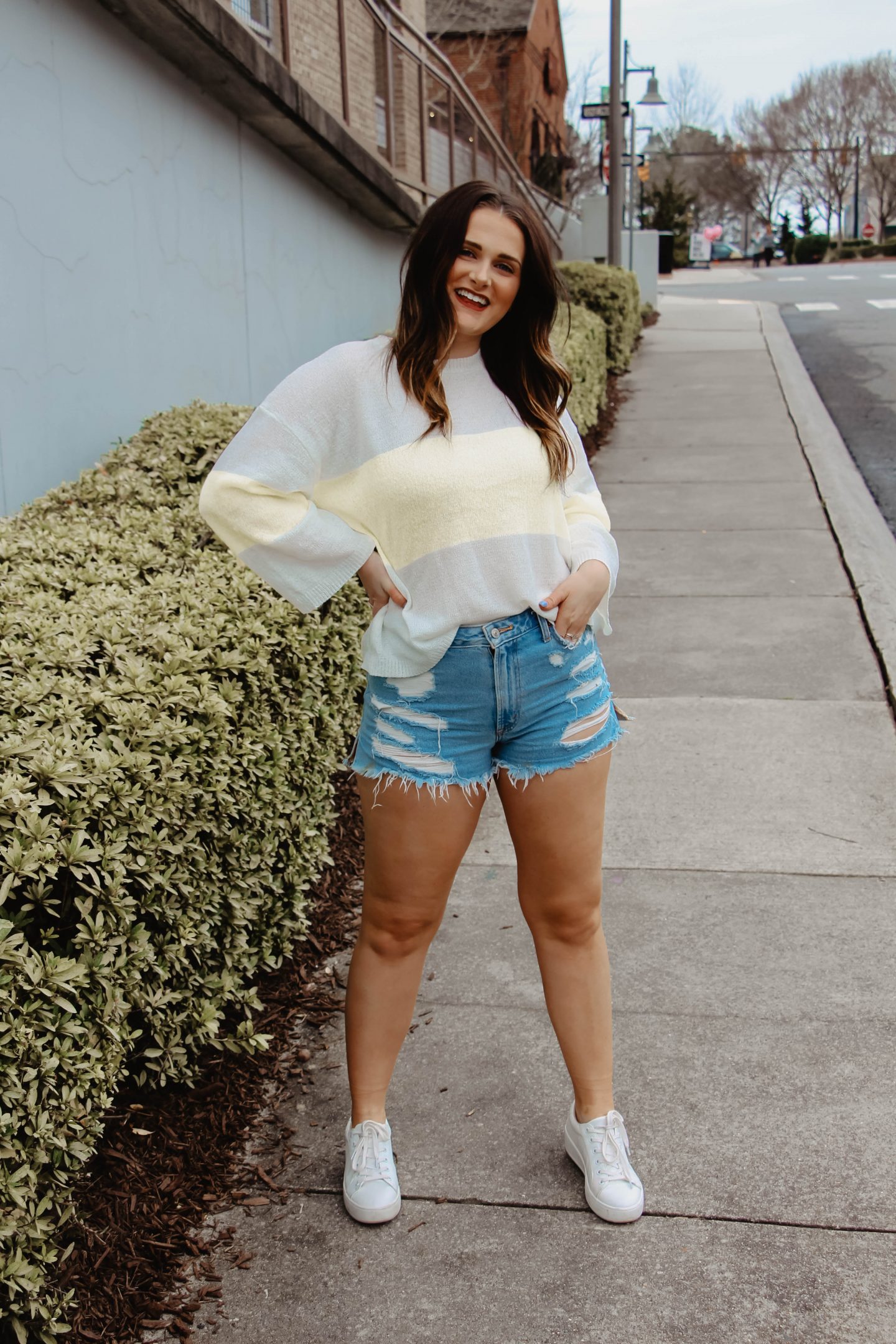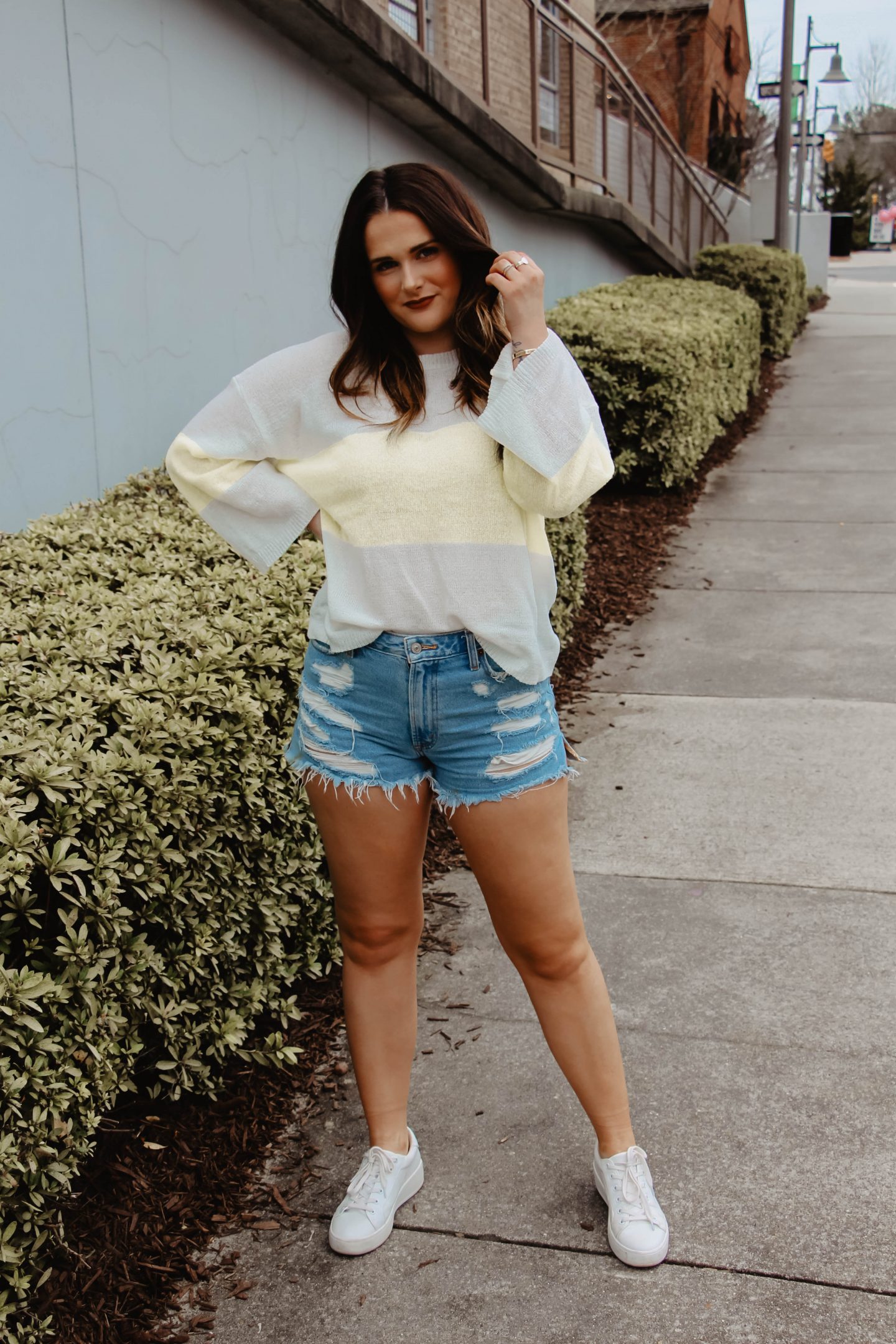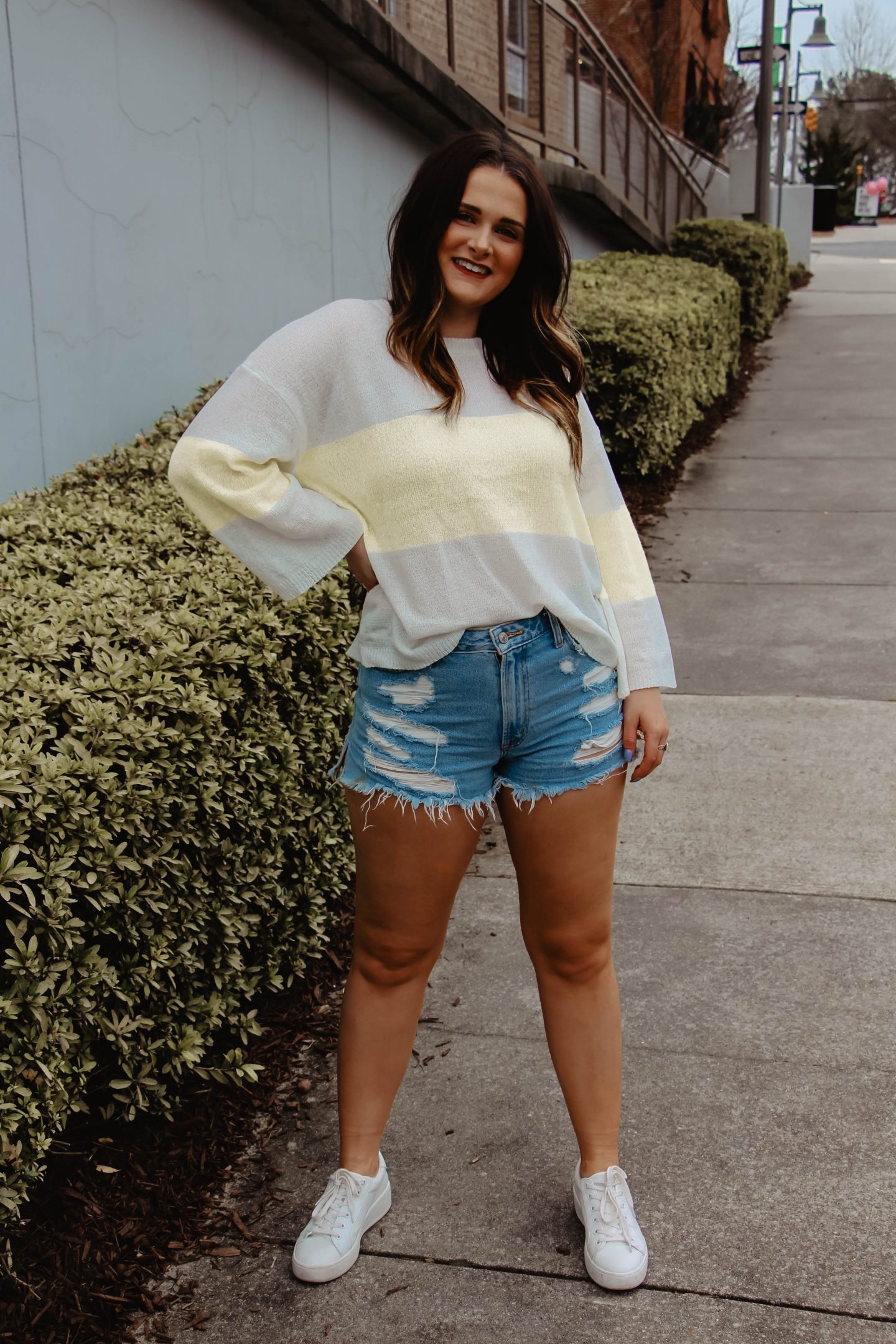 This first look is one that I look forward to every single spring – lightweight sweaters and shorts! I'm always getting cold, so being able to have some coverage in one way is great. I love this sweater because it's the perfect light knit for layering over a dress, or you can even pair it with jeans! Not to mention, St. Patty's Day celebrations are this weekend and this is a great low key option to wearing green!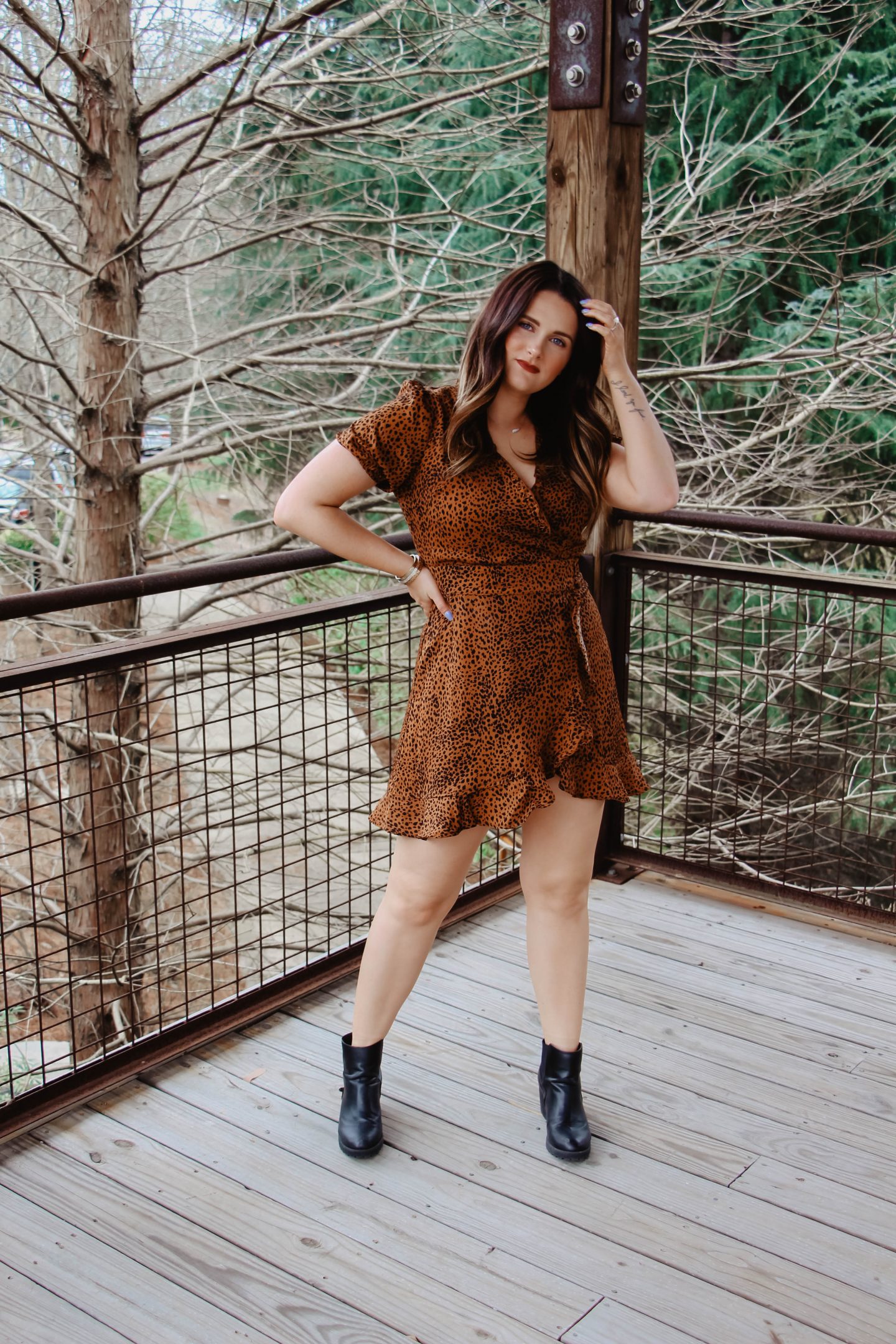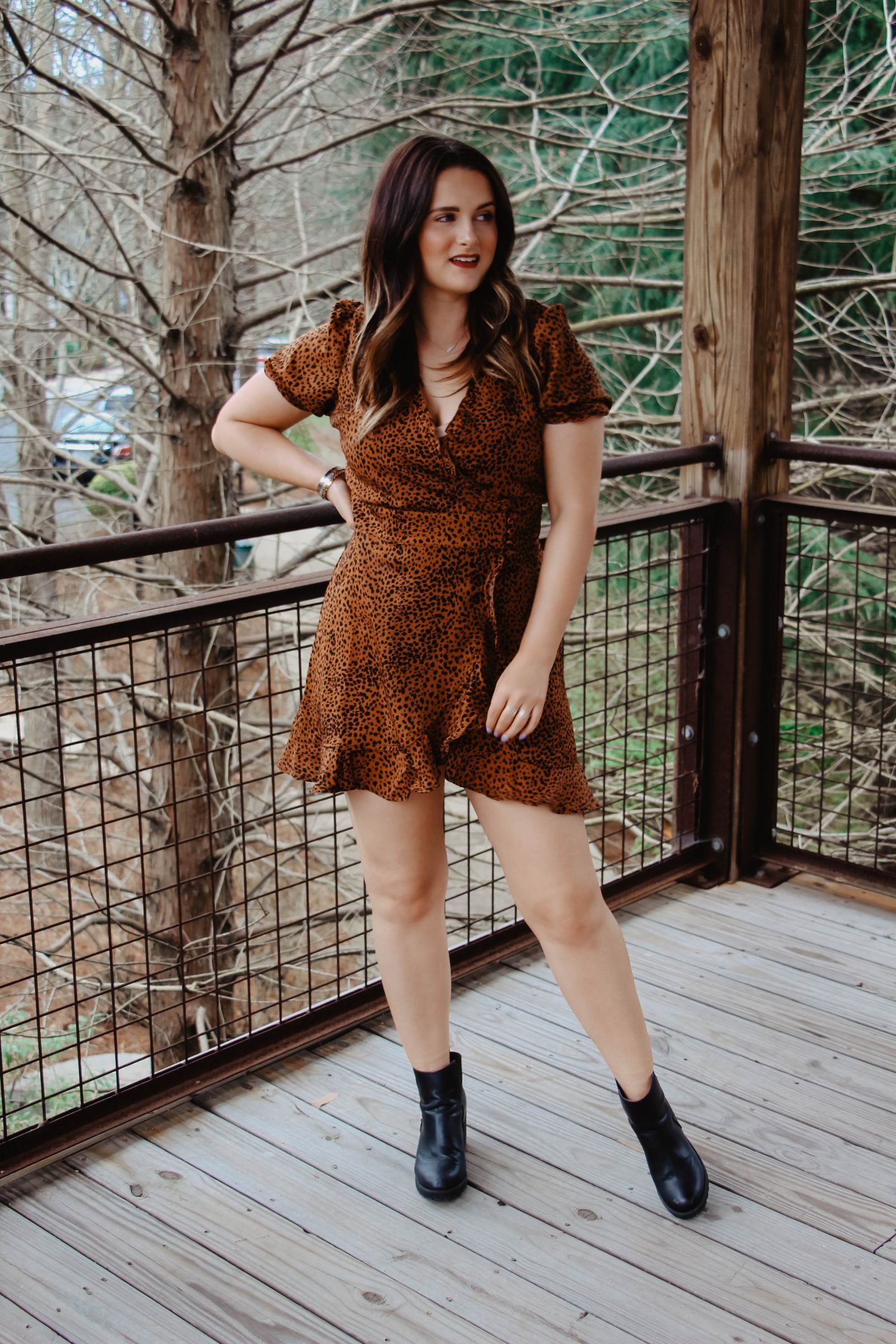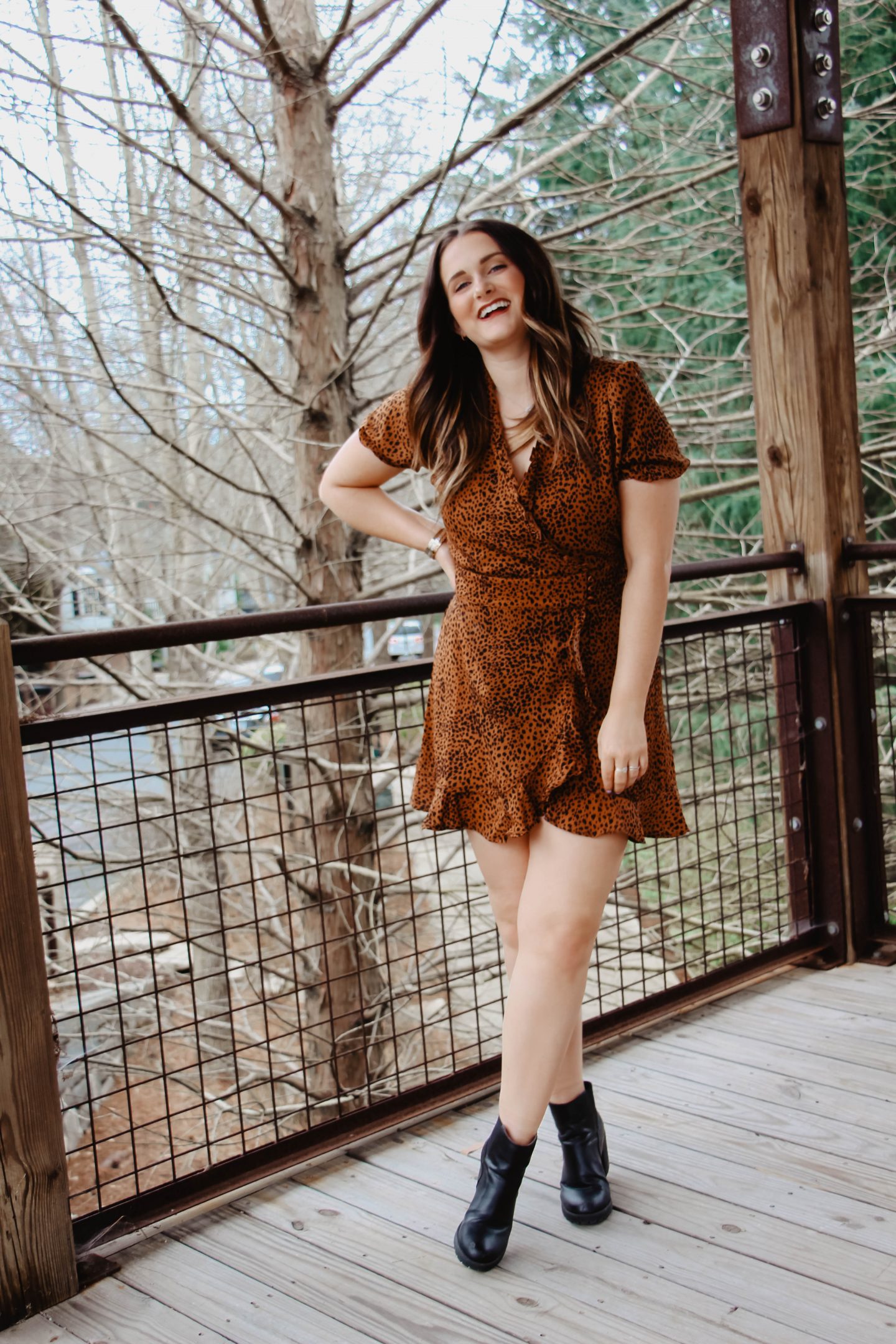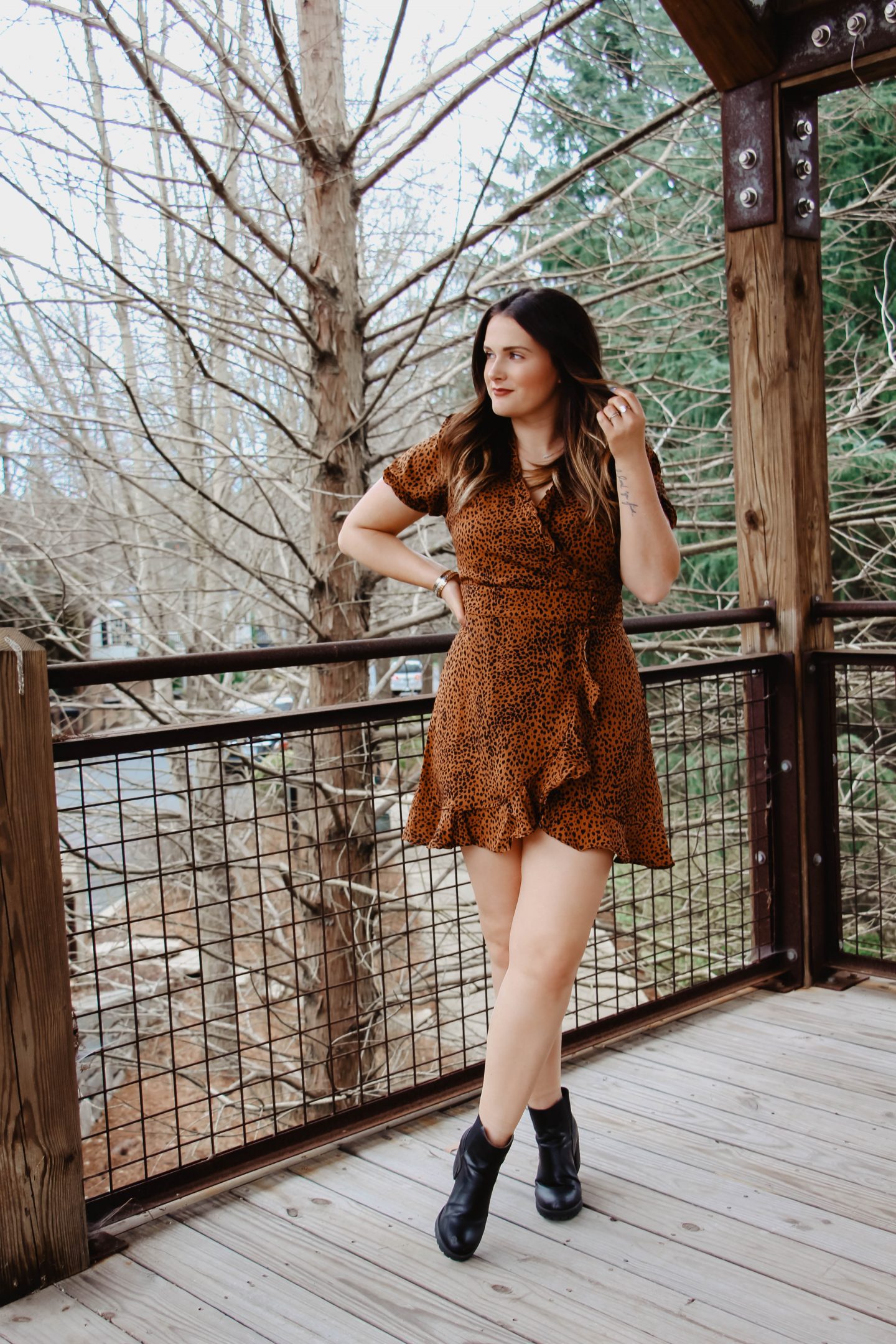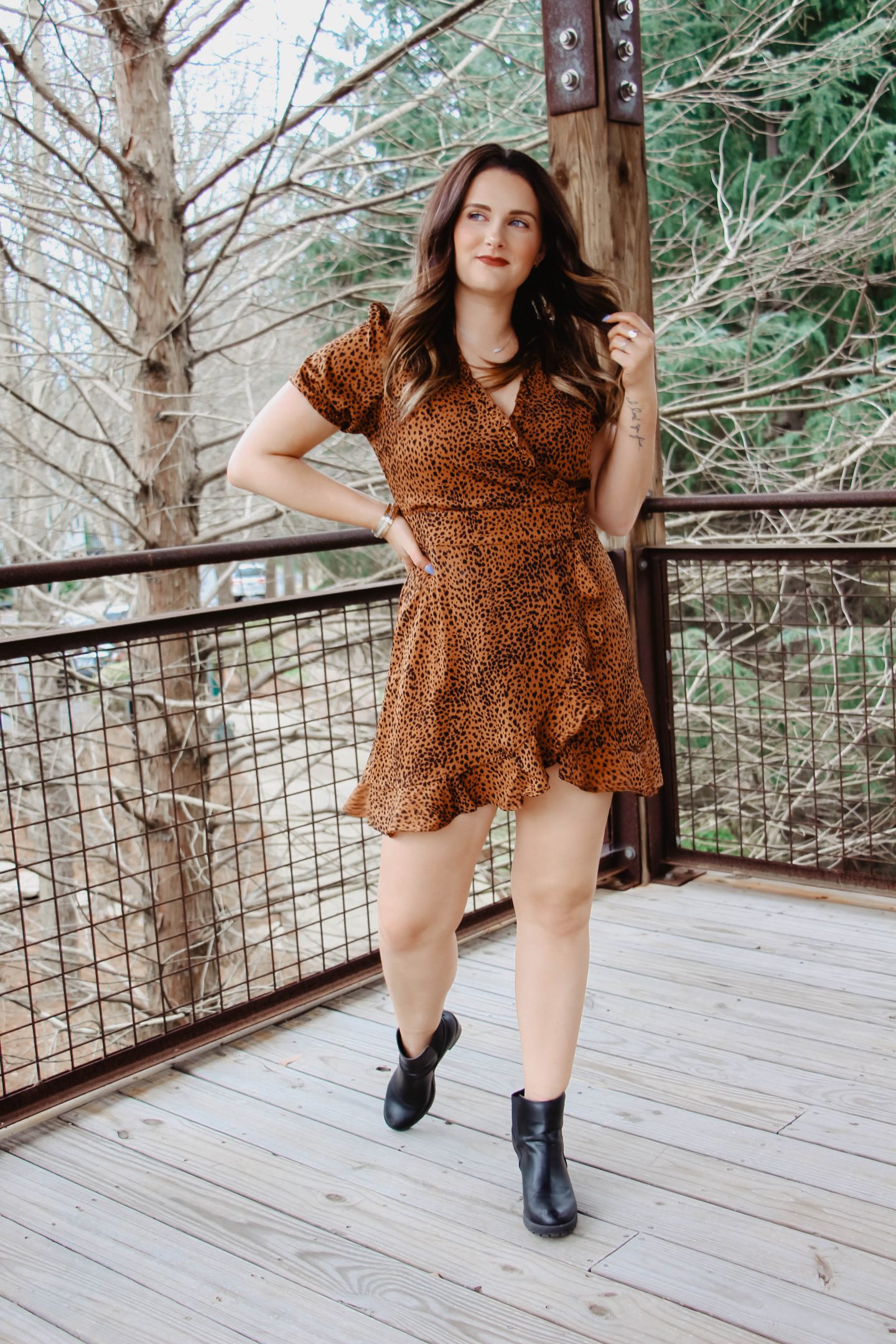 Next up is a piece that can be styled in more ways than I can count! This leopard dress is perfect for work because it's not too short and not too low cut. Here, I styled it with a pair of chunky ankle booties which is a great office option with a jacket. Or you can easily add a stiletto for GNO. Last, but certainly not least, my favorite styling option when it comes to dresses – a casual jacket and sneakers! This is the perfect look for a spring day date.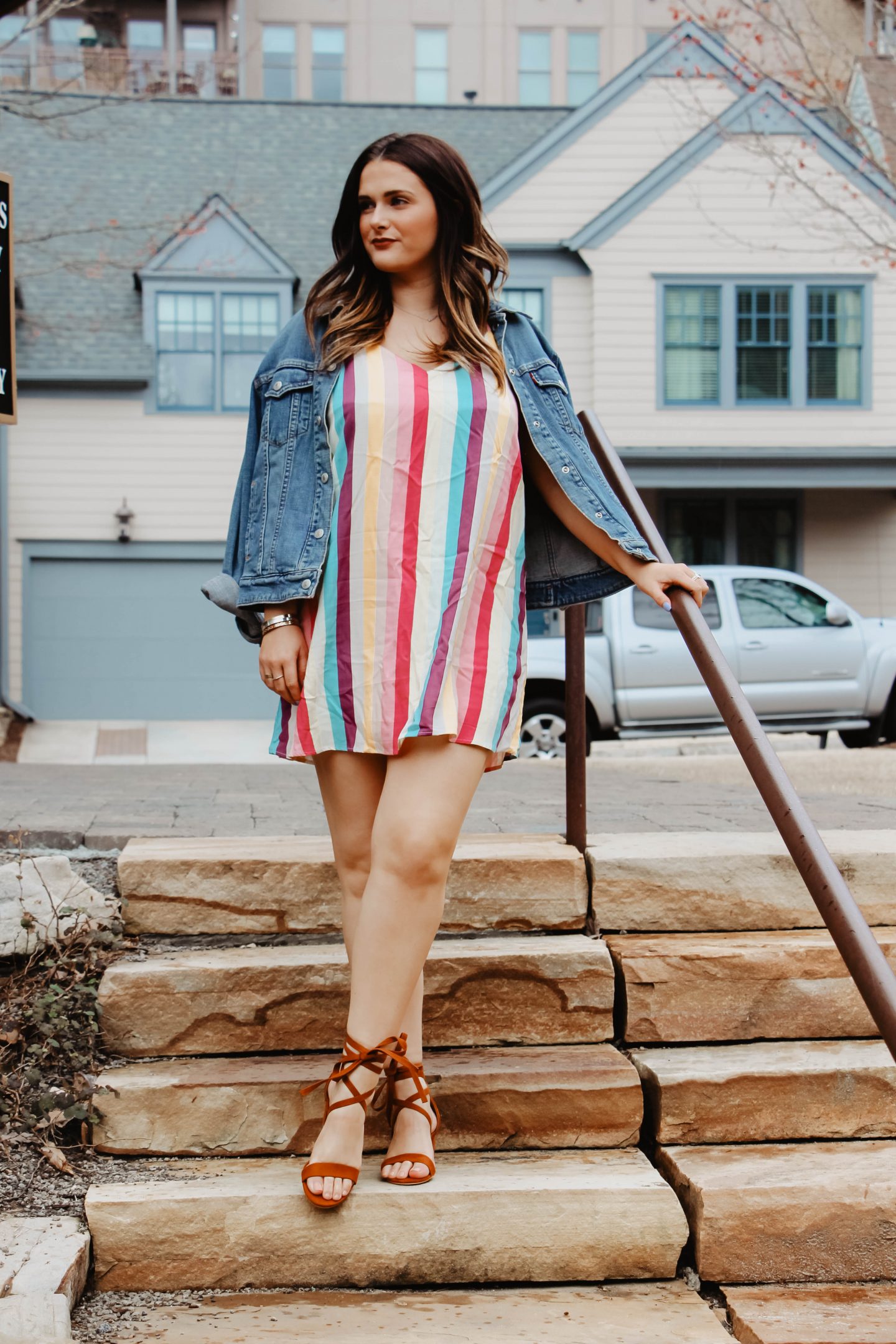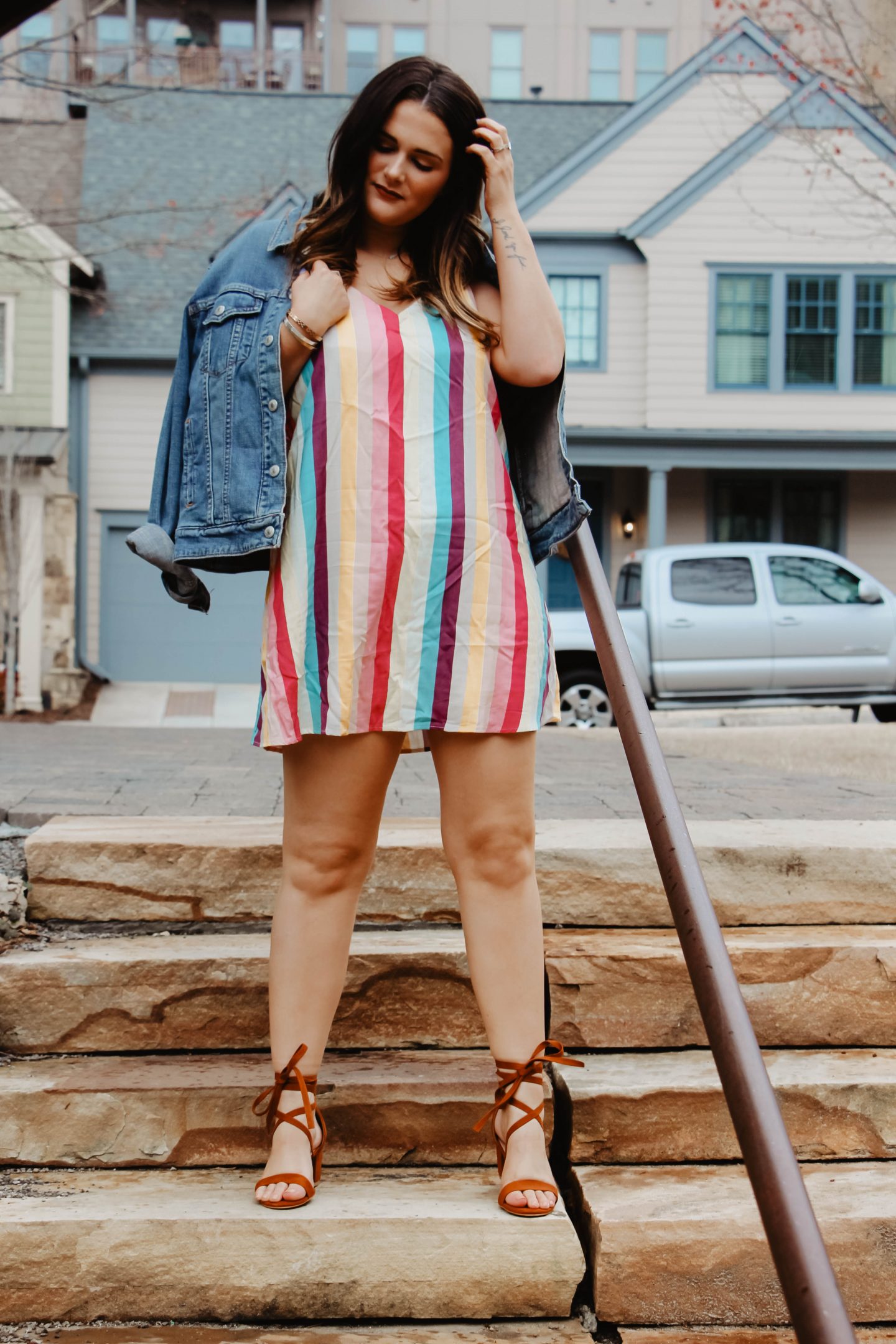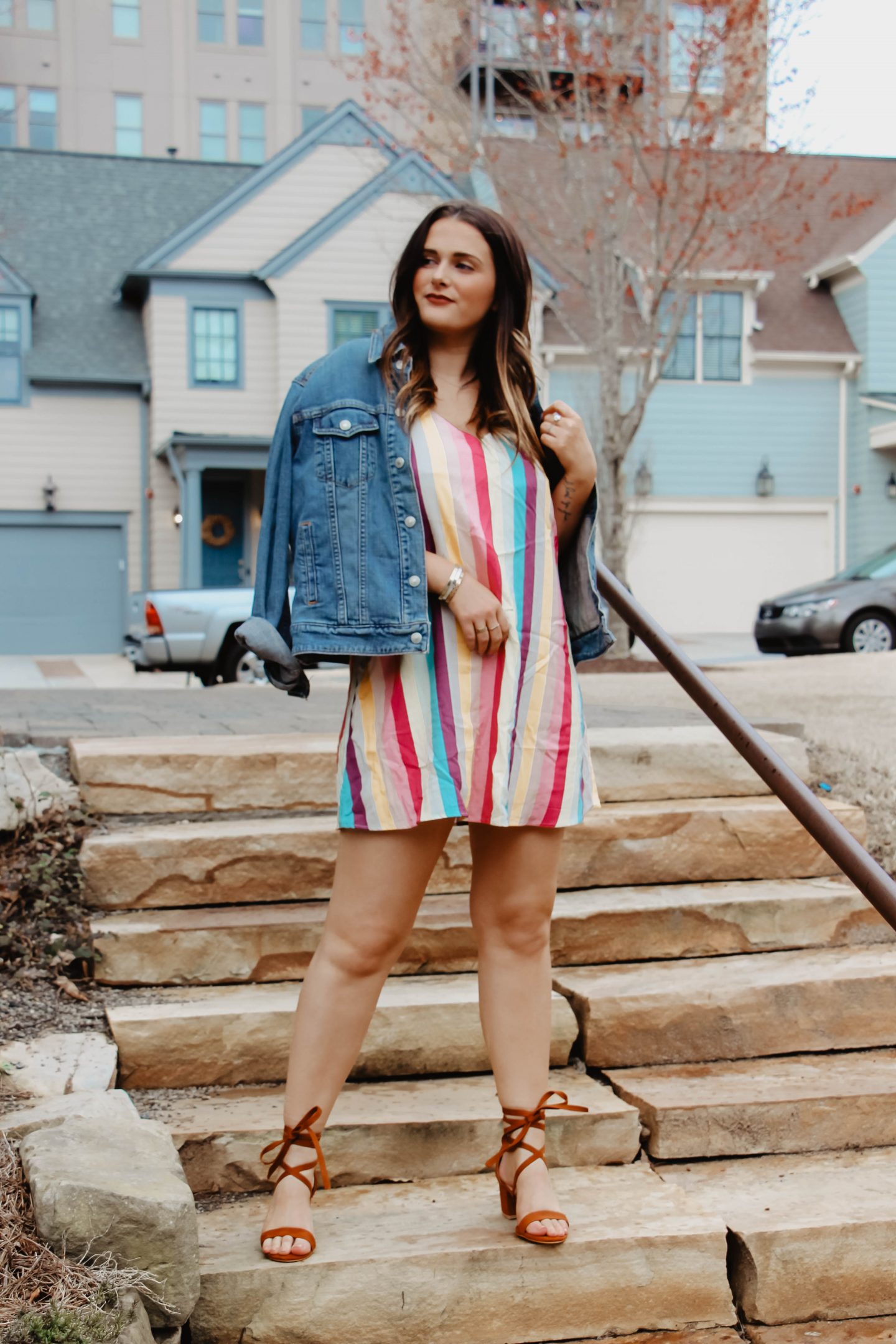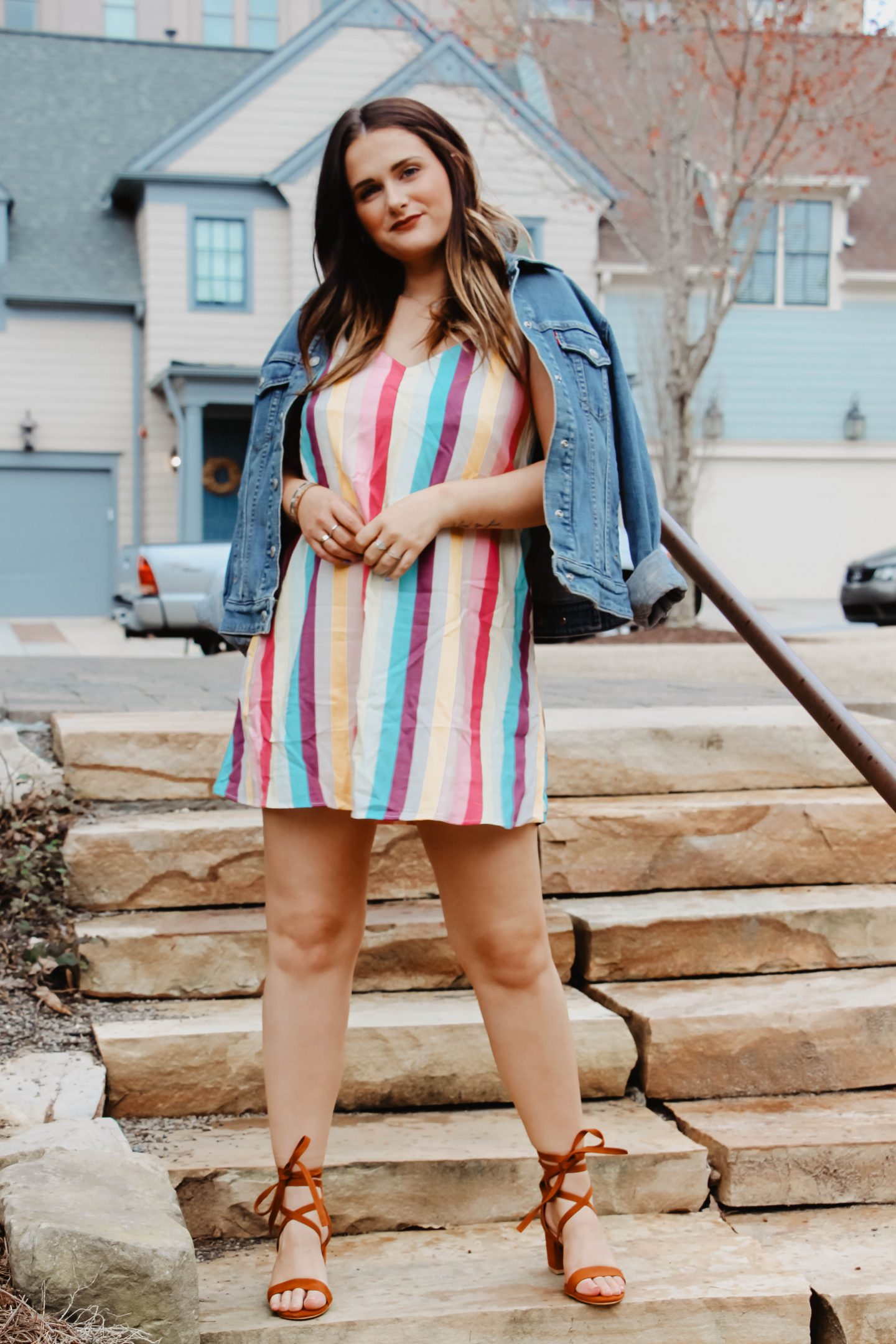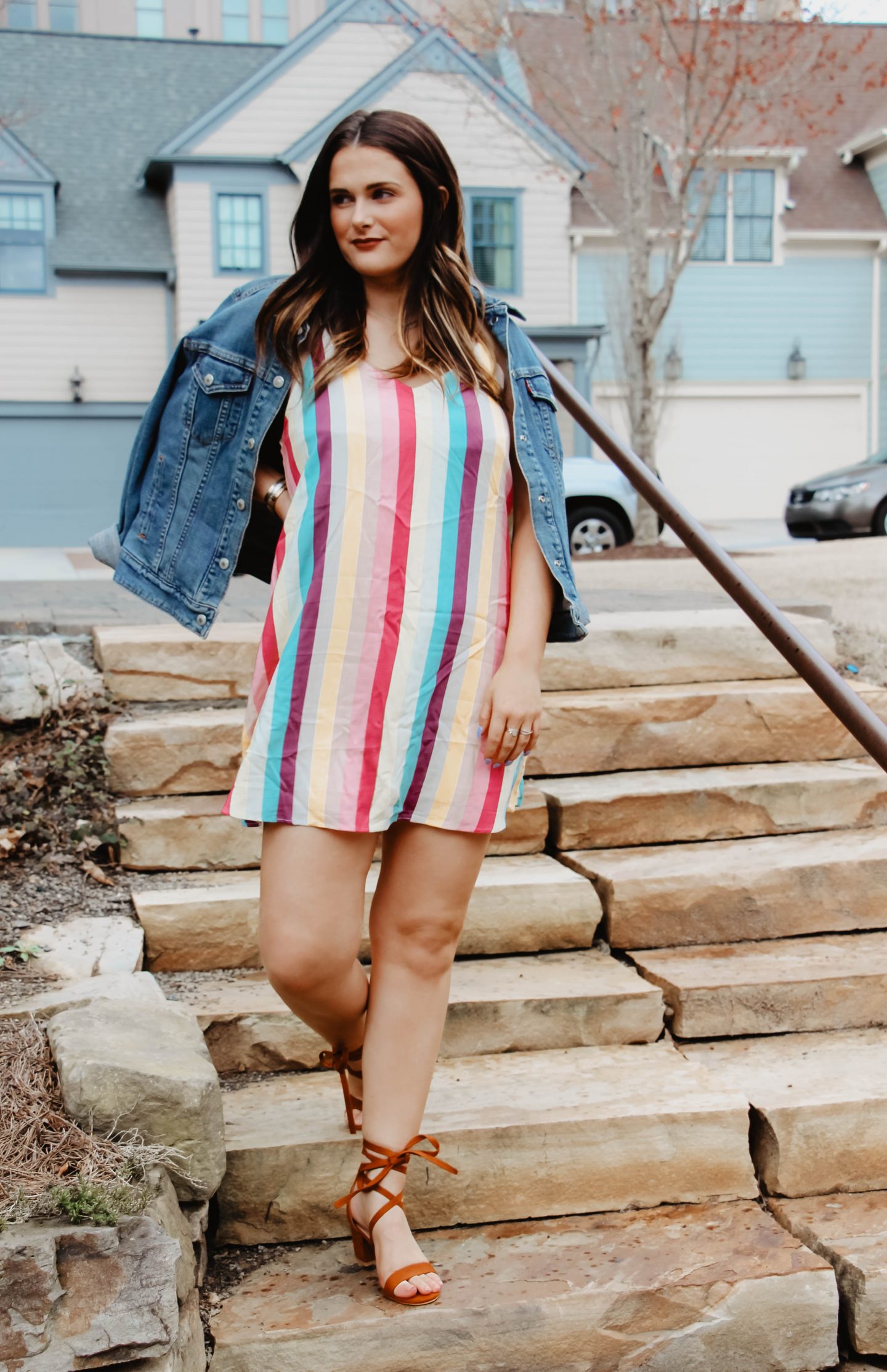 I'm mixing it up a bit with this one and adding some color into my wardrobe! Most of the time, I'm sticking to a neutral color palette. But, spring is all about adding a pop of color to those daily looks. This dress is great because the straps tie and you can adjust them how you need them. An easy way to dress it up is with a small block lace up heel like I have it here. I also think that this dress will look great with a pair of sneakers!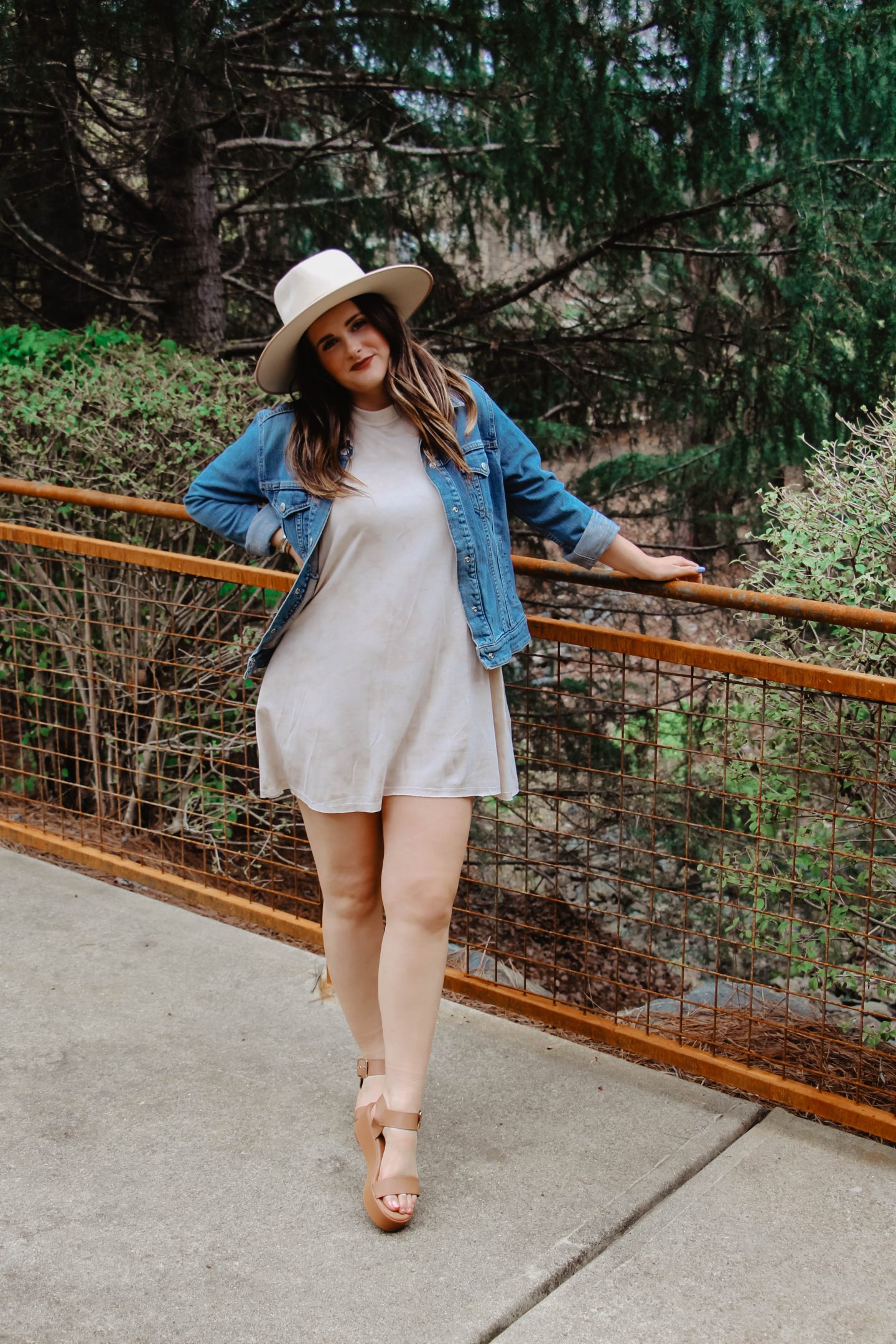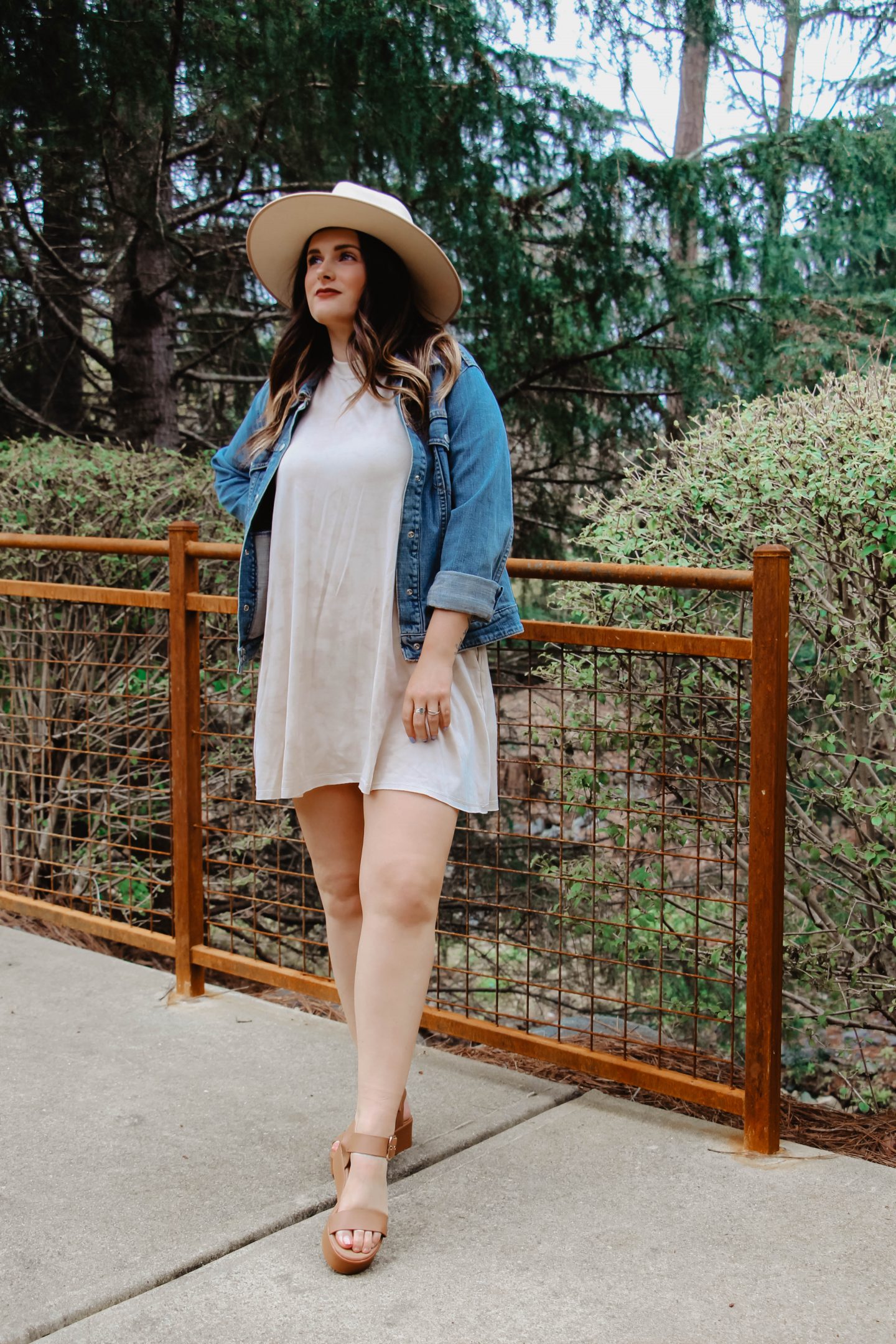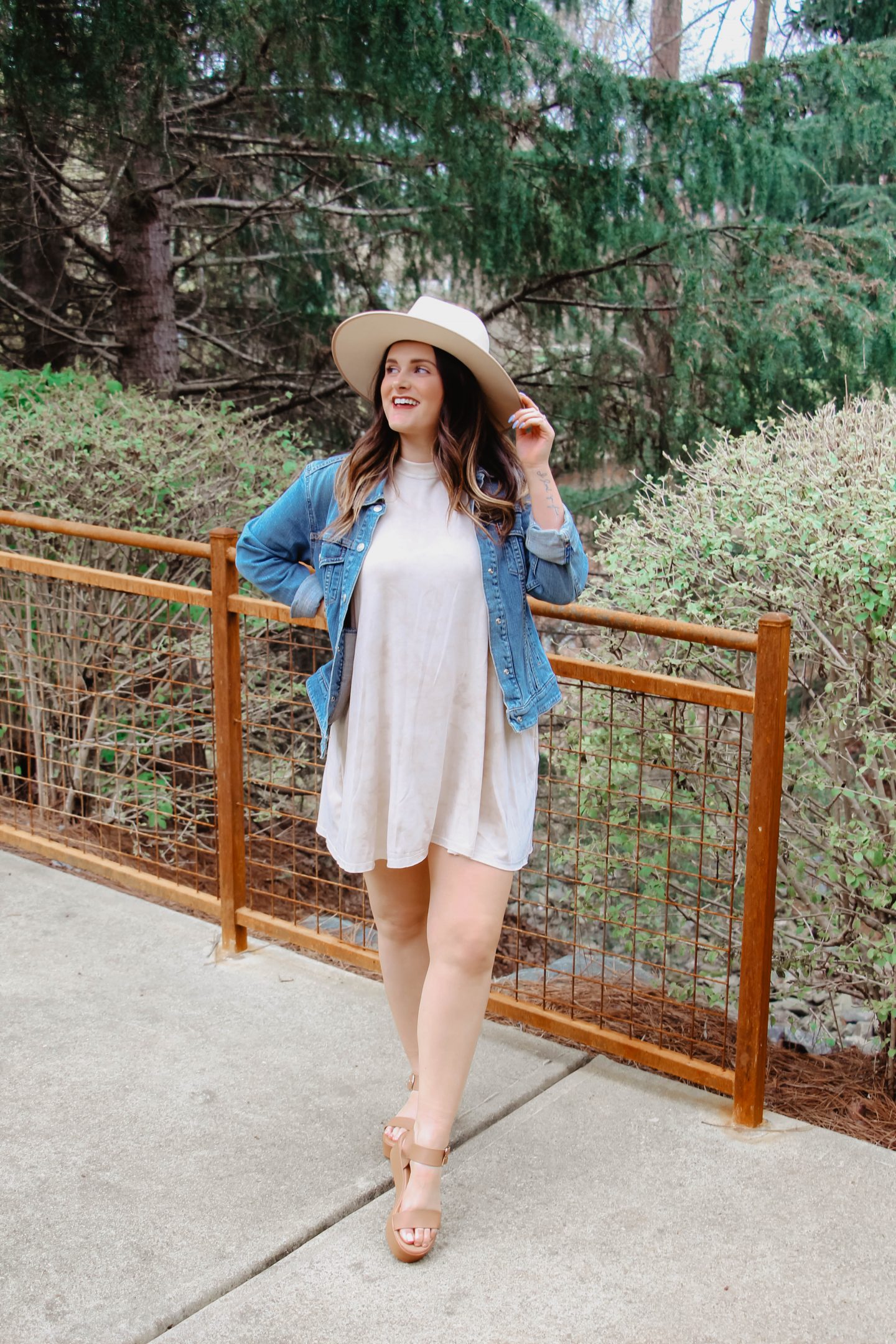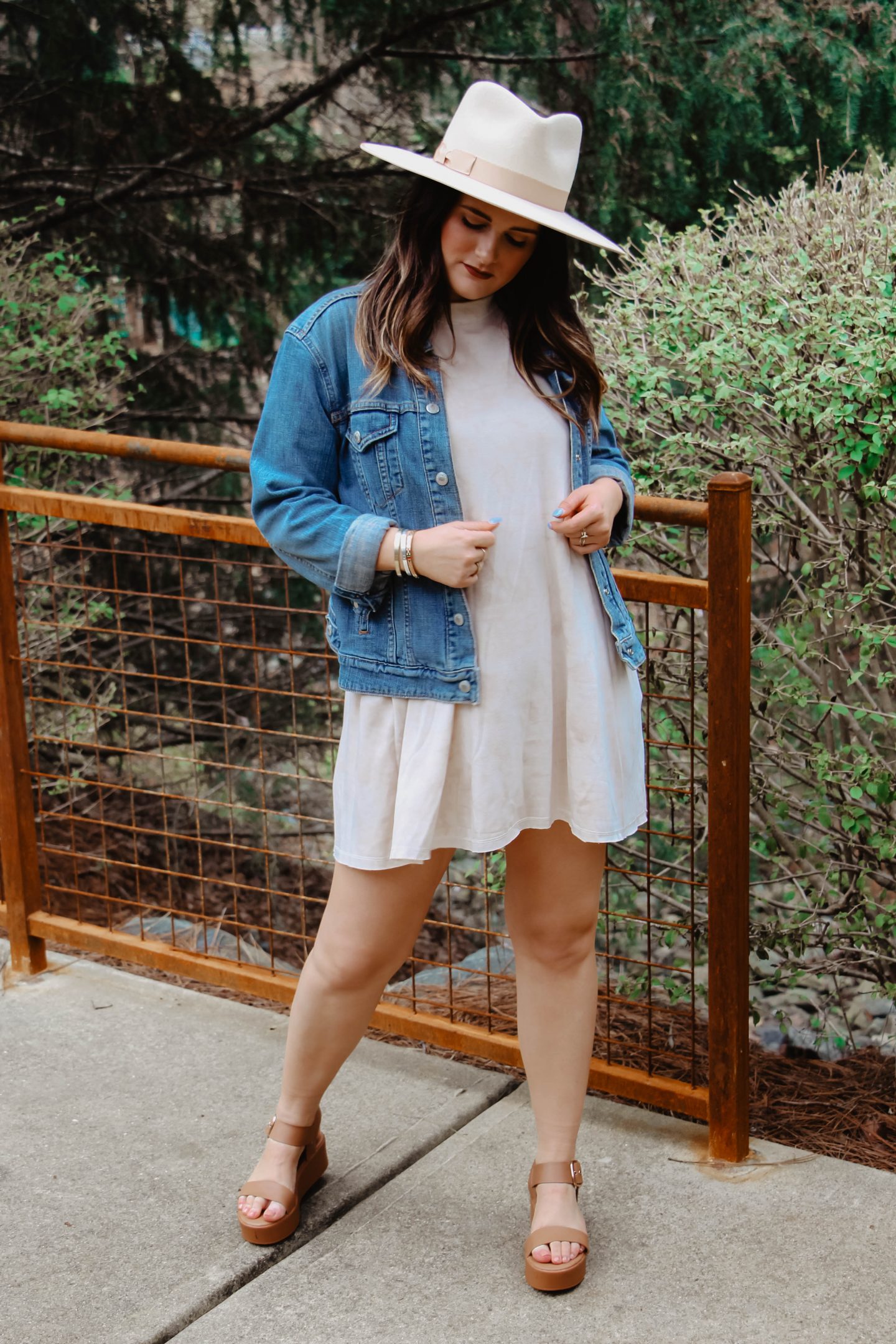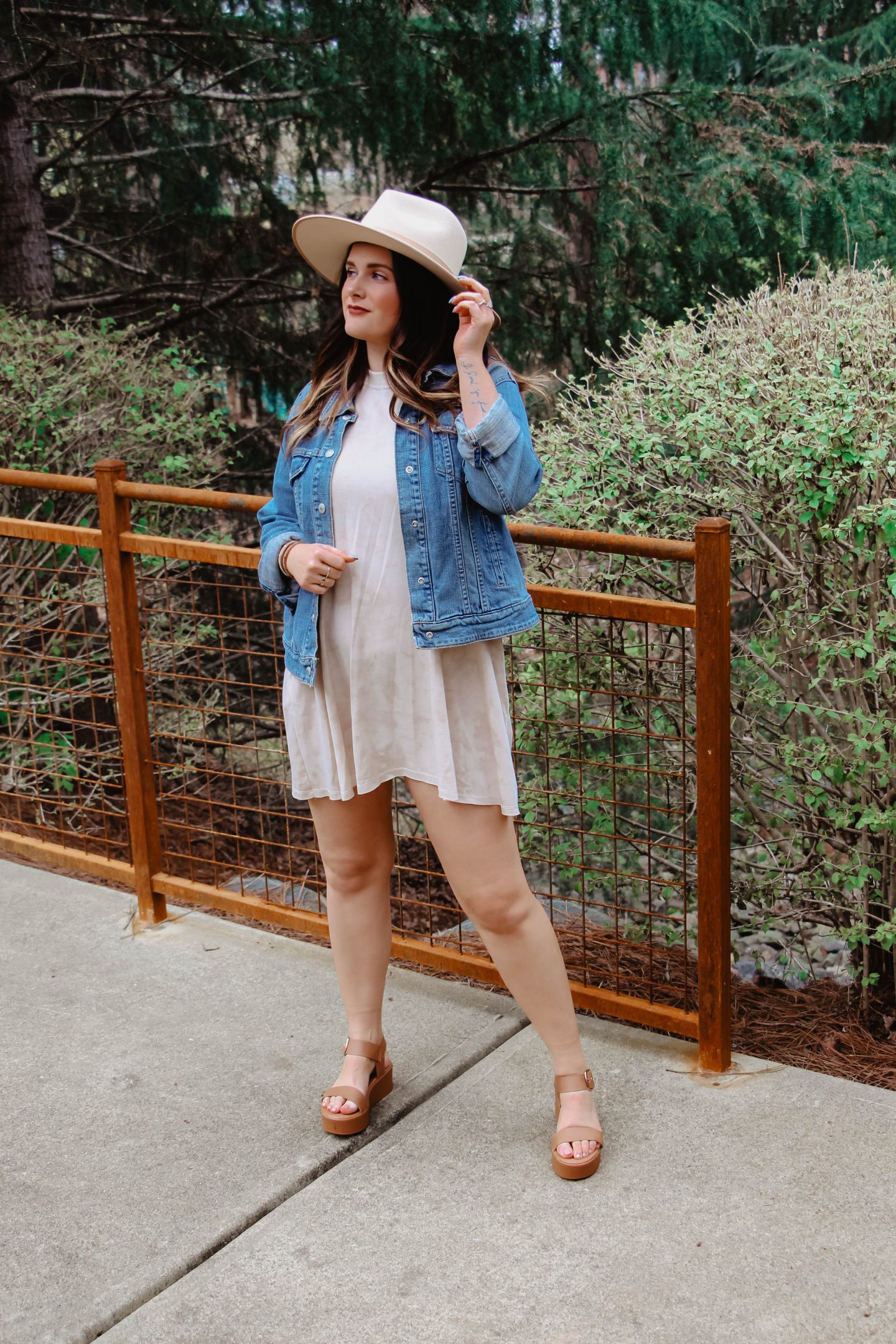 Rounding out the last of the spring looks for less is this super simple shift dress! This dress is great because the material is light and breathable. It's perfect for spring with a light jacket, or even layered over a swimsuit during the summer. It's hard to see in the photos, but the material looks as though it's acid washed. Paired with a denim jacket, a hat and some sandals, and you've got the perfect spring look!
SHOP THE POST