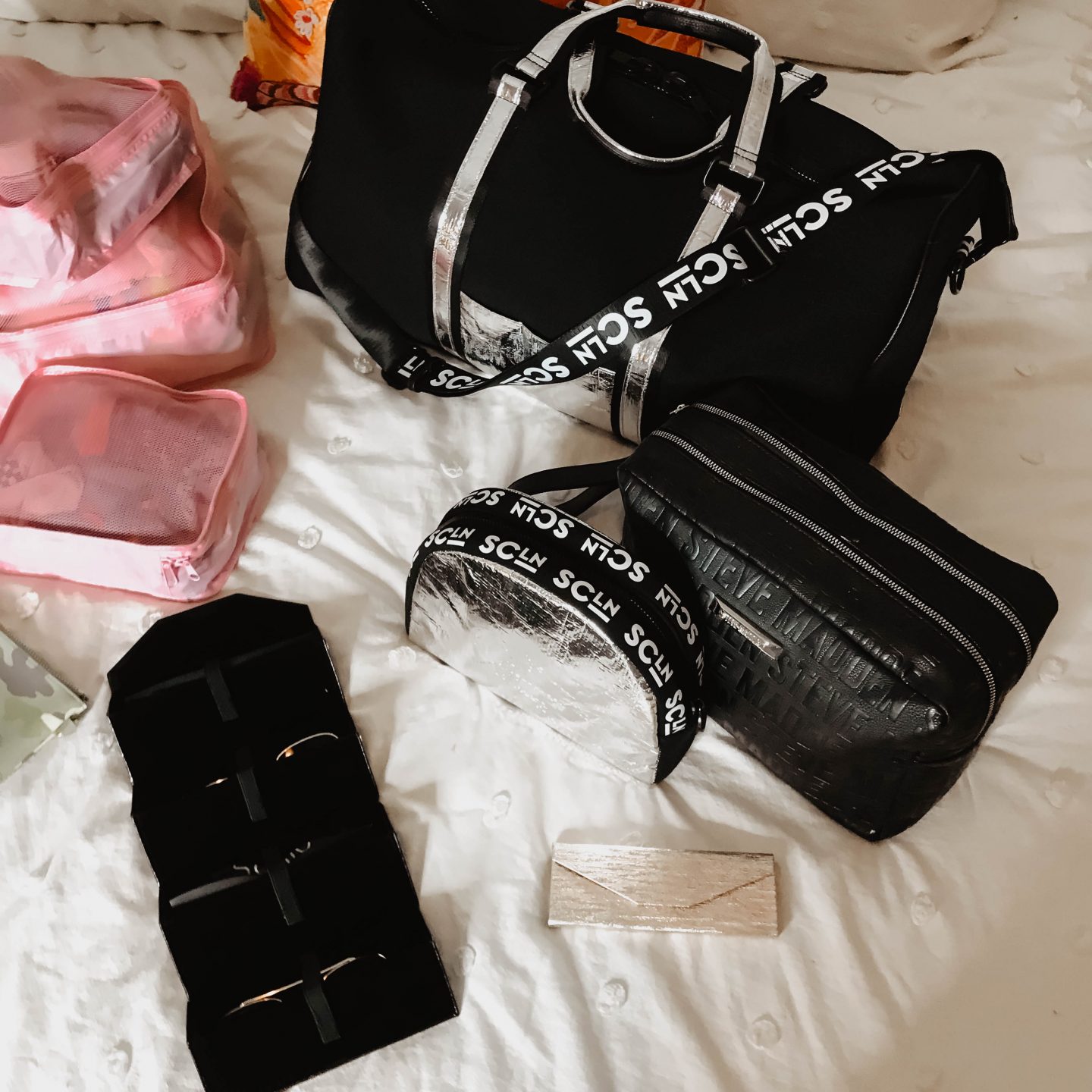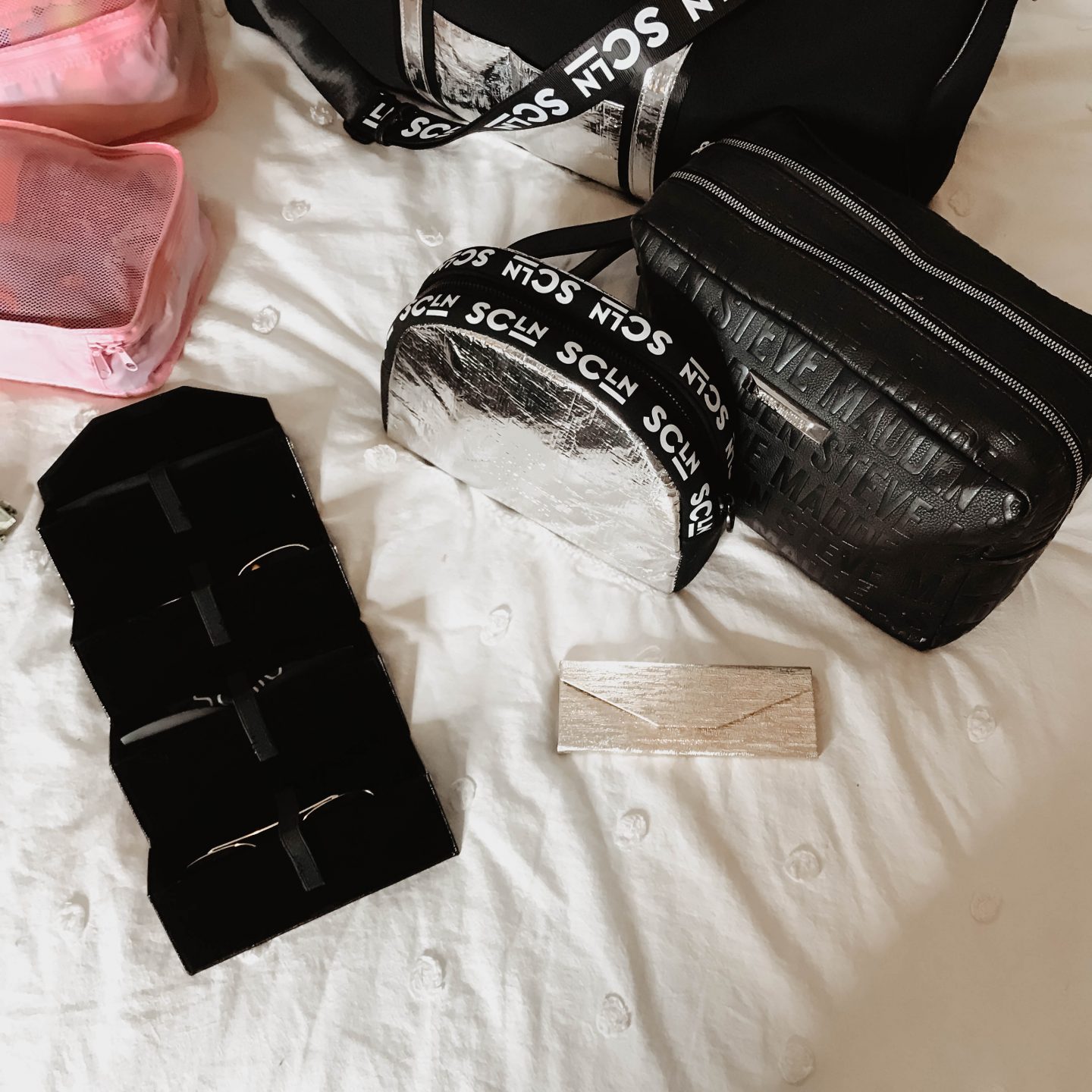 SHOP MY TRAVEL BAG

Hi loves! For today's blog post, we're talking all about what's in my travel bag. This past weekend we went on a little cabin weekend giveaway, so I figured this would be a good time to share what I pack for a weekend and how I do so!
A few of these items are no longer available in their exact style, so I've made sure to link alternatives! Let's jump right in. I love packing in a duffle lately. I don't know what it is, but I've just been so into it. I have a few, the Stoney Clover one above, a Ban.do floral duffle linked in the carousel and a few Louis Vuitton ones that were passed down to me.
Also, let me go ahead and preface something. I recently purchased a ton of items from Stoney Clover when they had a major sale! I was able to snag this duffle, the large half moon pouch, a camera crossbody purse and a set of three pouches for $100. What a steal! However, their products are more on the expensive side, so I've included dupes in the carousel!
A technique that I was recently introduced to is packing with cubes. Now that I've done it, I'm hooked. I love that everything is categorized and that I don't have to go digging through my bag and unfold all of my stuff. Needless to say, with some strategic folding and these cubes, I was able to fit way more and be more organized.
Next up, pouches! I am an absolute sucker for incorporating pouches and small bags to compartmentalize. I do this everyday in my purse and it keeps things organized with easy access. I always pack all of my toiletries in one large case so that it's easy if I have to take it in and out of a bathroom.
The large Steve Madden dopp kit above I got from a TJ Maxx, but I linked several other options in the carousel! The key to finding the perfect travel pouches is to find ones that have multiple sections. I also pack my makeup separately. So, I'll typically use one large hard makeup case that holds a ton of makeup and brushes. But if I'm traveling light with makeup, I can usually throw it all in one bag!
I also love incorporating flat pouches like the Stoney Clover camo one above to carry the necessities that I need to get to easier like meds, lip gloss, headphones and chargers!
Finally, the miscellaneous items! I love using other makeup bags and pouches to pack up things like chargers, accessories, etc. I also have a small travel case for jewelry to keep everything from getting tangled up and it's such a lifesaver!
Lastly, the sunglasses. While they technically fall in the category above, I wanted to touch on them separately because of the accessories I have! One thing I can't live without is the collapsible sunglasses case. It's great to carry in your purse!
Finally, one of my newest pieces – the quad sunglasses carry case from Quay! Lucas got me this for Christmas and I've been itching to use it. Whenever I'm traveling and have multiple looks, I always love to switch up my sunglasses. This allows me to pack several pairs safely without a million different cases!
I love traveling, but I love finding fun travel accessories more! Anyone else with me?! Let me know one of your travel tips below!