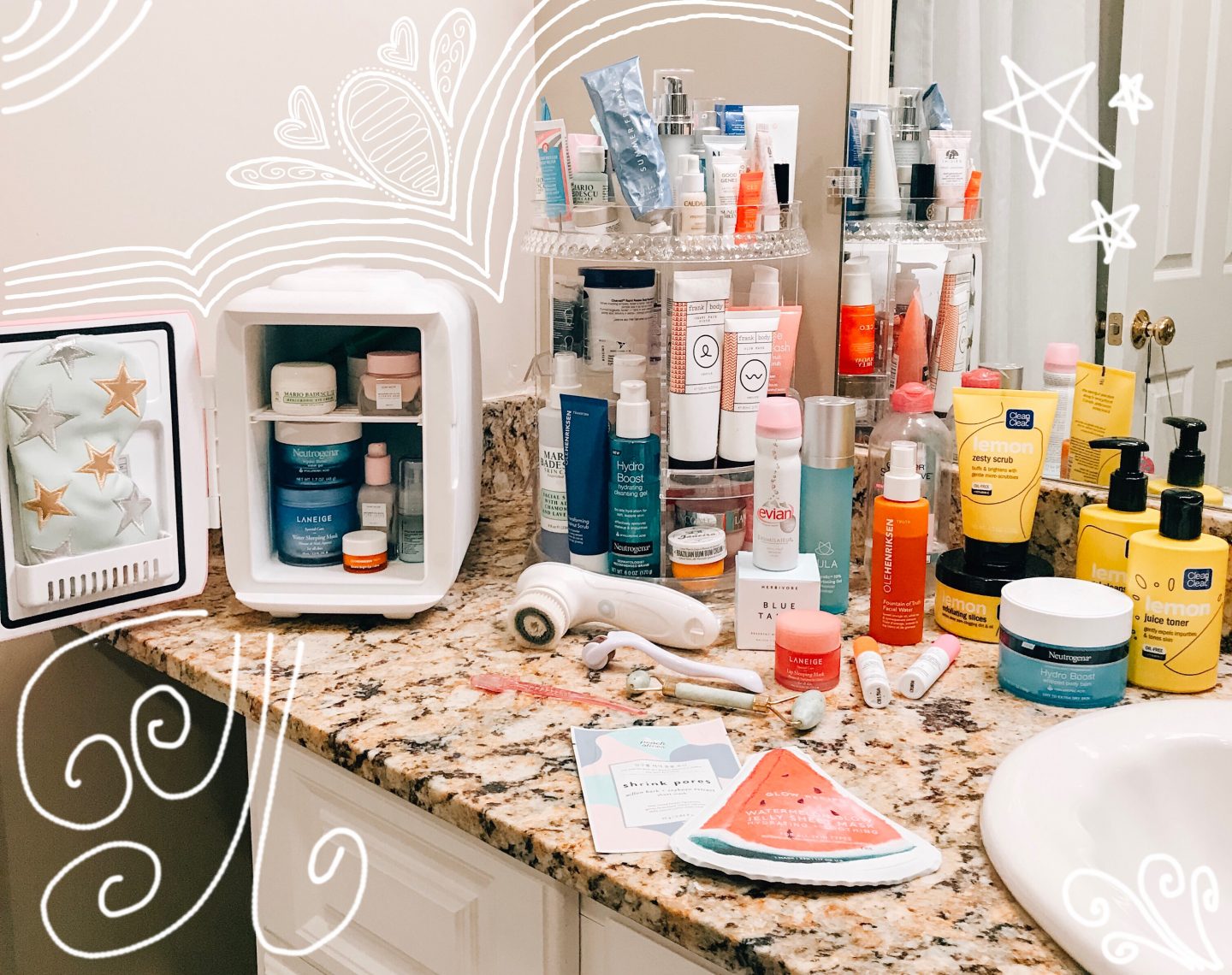 As we start off the new year, it's only fair that we get our skin right! I feel as though 2018 was the year of skincare for me. I experimented more with skincare products in 2018 than I ever have before, and I think it's safe to say that I've perfected my skincare routine and product line up! And it wouldn't be fair for me not to share it with you guys. So, for my first beauty post of 2019, we're talking all about the beauty products you need in your arsenal this year!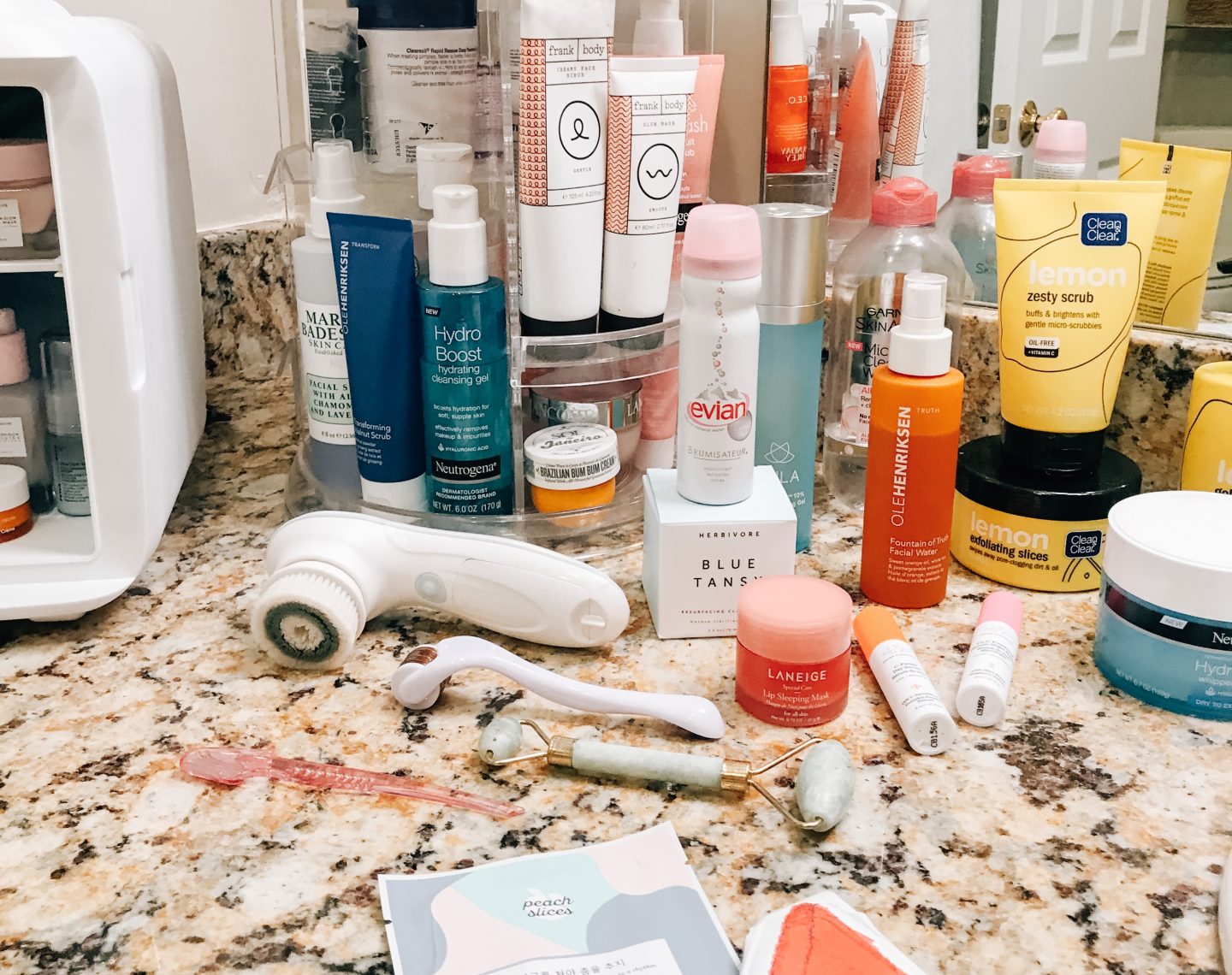 My Top 8 Types of Beauty Products
Face Exfoliant
Micellar Water
Astringent Pads
Toner
Serums
Water-based Moisturizer
Eye Cream
Masks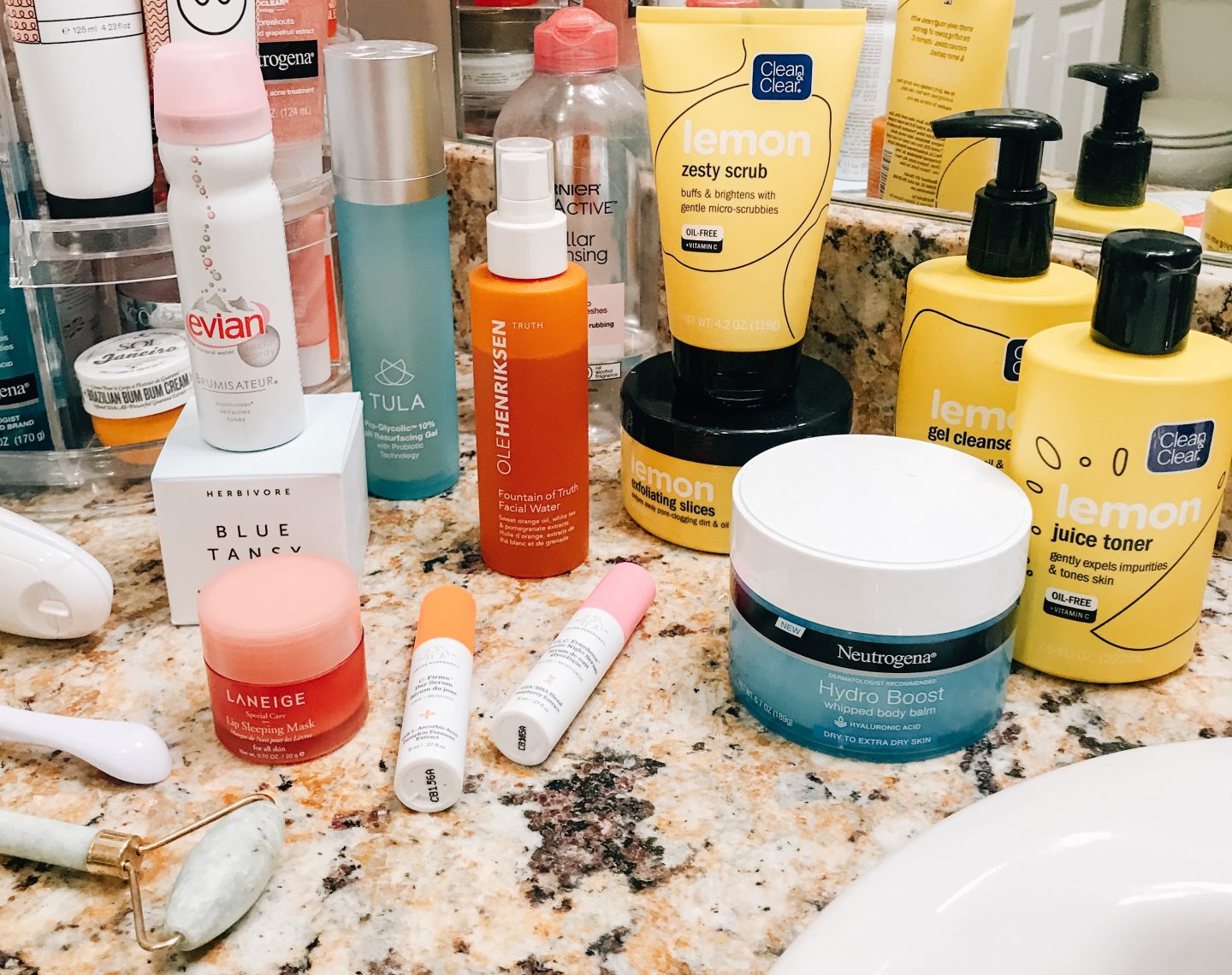 Face Exfoliant

I chose to skip listing makeup wipes and facial cleansers because these are obvious. Also, I don't believe in expensive makeup wipes and cleansers because you could use a baby wipe and a Dove bar of soap and get your skin clean. While that might be controversial and it definitely all depends on your skin type, but I truly feel as though you should save your money on those and invest it elsewhere and I'll tell you why.
This is something that I really started to incorporate this year into my skincare routine. I have semi-sensitive skin and I always thought that using an exfoliator was going to make things worse, but it's the opposite. I definitely don't think that you should be exfoliating every day, and depending on your skin you should only do it a few times a week. If you're just introducing exfoliants, take it slow.
Personally, I like to use a face scrub a few times a week. I suggest exfoliating at night so that your skin has time to rest afterwards. Now that my skin is used to a light exfoliation, I will sometimes use a gentle face scrub in the morning. In addition to a scrub, a few times a month I will do a heavier exfoliator or even a peel.
Micellar Water

Now that I no longer have eyelash extensions and I'm back to mascara, I'm so much more gentle with my lashes. I didn't realize how rough I was on them before when I used to go to town with a makeup wipe trying to get my mascara off. Once I've used a wipe to take my face makeup off and washes my face, I use micellar water on a cotton round to get any excess mascara and brow product off. This works like a charm and it's so gentle on my lashes! I'm no longer watching my eyelashes fall out every night when I take my makeup off.
Astringent Pads

These are a crucial step in my routine! I've been using an astringent pad/peel pad/acne pad for years now and I truly feel like it's a game changer. It's definitely a trial and error process to find ones that work for you. I started using Stridex and Oxy pads back in high school and I've invested in more higher end ones as I've gotten older. Once my face is completely clean and free of makeup, I use one of these types of pads all over my face and neck. It definitely tingles a little bit, but I just love how clean my face feels afterwards.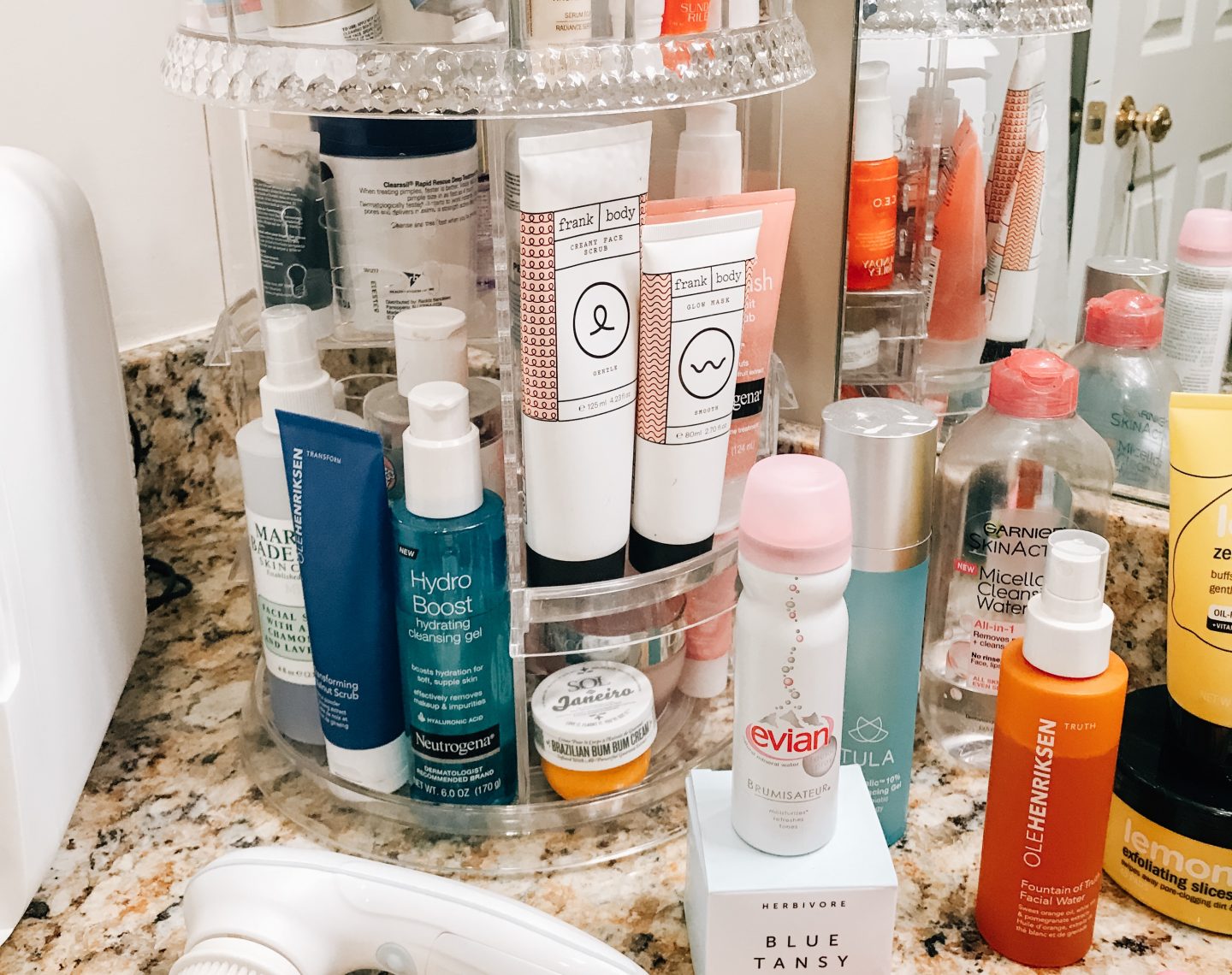 Toner

This is another crucial step in my routine! I've been using toners for years as well, and it's just another way for my skin to feel refreshed. After I've cleansed my skin and used an astringent pad, I spritz my face a few times with a toner and then let it dry before I apply any products.
Serums

This might just be the most crucial part of it all. It's taken me a while to test a few different ones out and find what works best for me. These are the products that you're going to want to invest the most in, in my opinion — oils and serums. I can not wash my face and not use these products. I feel like they have been such game changers in my skin!
I used to have pretty oily skin, so I was scared to use the types of products but then I learned that my skin was oily because it was so deprived of products like this and it was over-producing. Ever since I started incorporating oils and serums into my routine, my skin has forever changed. I use some different ones for the morning and evening, but I always use my Vitamin C serum and facial oil. Before you do anything, I suggest doing some research to see what's best for your skin type and the problems you are combating.
Water-based Moisturizers

This was also another game changer for my skin and the application of my makeup. When I was battling oily skin, I ditched all of my cream moisturizers. I felt as though they just sat on top of my skin and never really absorbed. With the water-based moisturizers, my skin is left feeling refreshed and hydrated, no greasy or oily film on top of my skin! This also helped when applying my makeup. My makeup went on smoother and stayed better throughout the day, no more oily break throughs or makeup sliding around! I recently just started incorporating a cream moisturizer back into my routine, but only at night when my skin is very dry.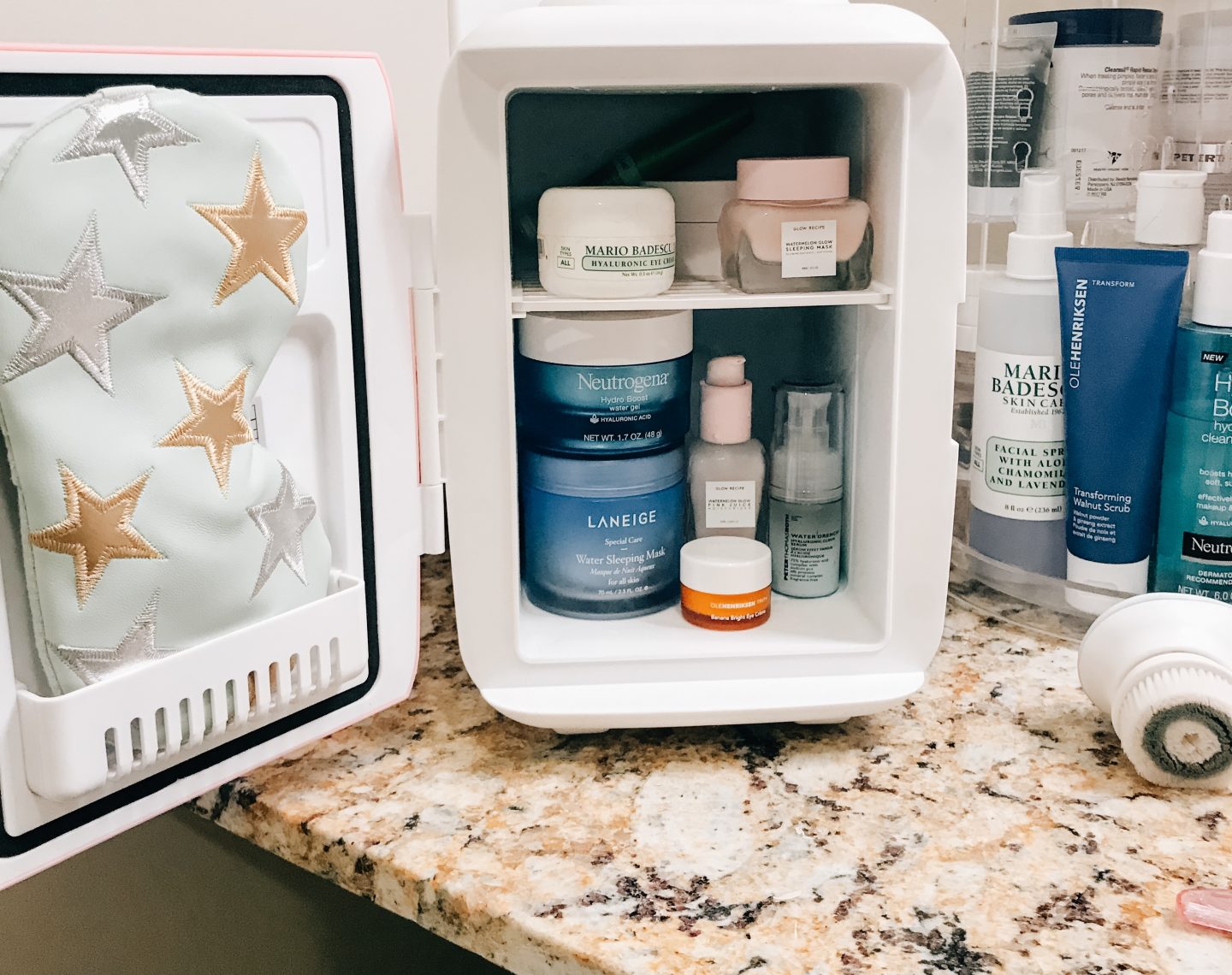 Eye Cream

I don't have many recommendations here, but I just wanted to stress the importance of using an eye cream. I though I didn't need one until I was older and starting to see lines, but it's the exact opposite! These days it's all about preventative measures. So, grab an eye cream and incorporate it into your routine!
Masks

I love a good mask! While these are something you can skip if it's not in your budget, I still love the benefits and results of them. From sheet masks to clay masks, gel masks, cream-based masks and sleeping masks, I love them all! Oh, and don't forget about the eye and lip masks! These are extra luxuries that I will partake in a few times a week when I have the time or remember. I always do them after my skin is cleansed, but before applying product. The thing about masks is, unless they are a clay or peel off masks, you really don't want to wash off the nutrients post-mask, like a sheet mask.
My favorites lately have been the sleeping masks. I love these because I can lather them all over my face and then head to bed and it does all the work for me overnight! Talk about convenience.
Don't forget about lip masks though! With the weather gettin cool and dry, my lips are getting more chapped by the day. And honestly, nothing is more annoying to me than when my lipstick cracks or peels because my lips are dry. Every night (when I don't fall asleep first) I cover my lips in the Laniege lip mask and when I wake up, my lips are still covered. During the day, I will use the Bite Beauty lip mask if I don't have a lipstick on.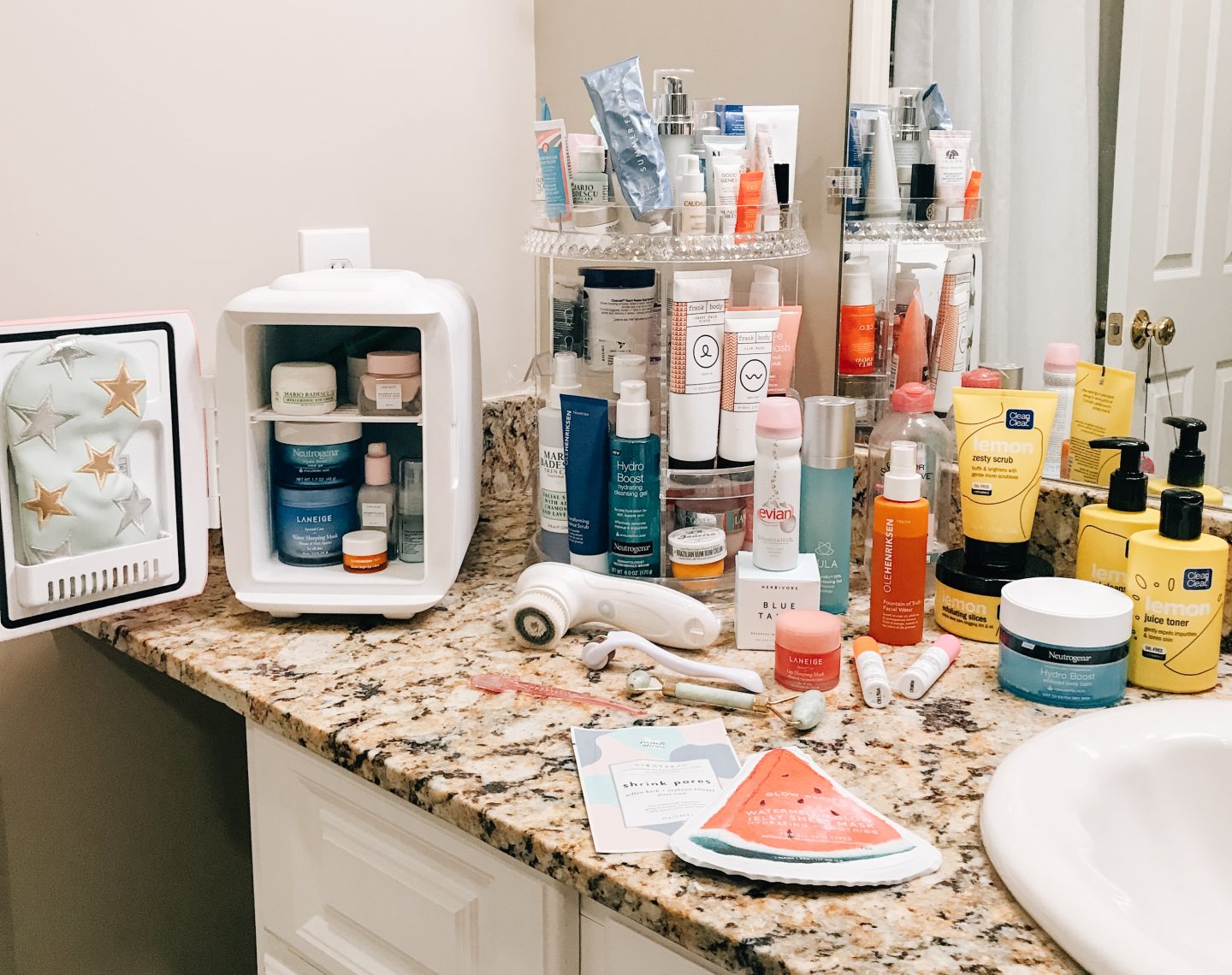 Other Beauty Musts