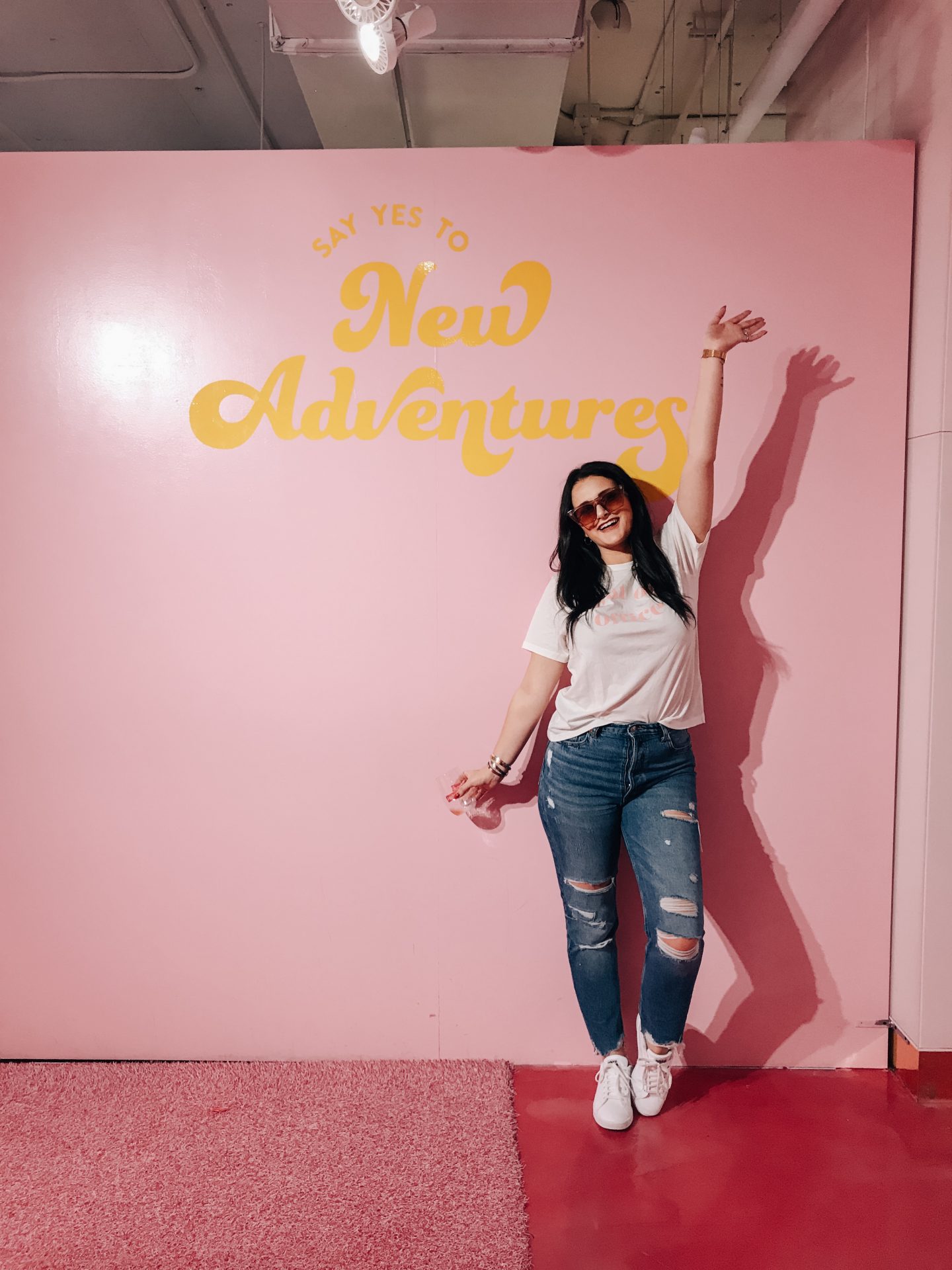 Wow, I truly can't believe that 2018 has come to an end. It seriously feels like yesterday I was ringing in 2018 and my life was completely different then. I never imagined that my life would be what it is now at the beginning of last year. I thought I had everything planned out and that it was going to go according to plan, but that was not the case at all. The plans for my year were far different than what I had planned for myself. I know everyone has been writing these recaps, but I'm writing one so that I can think back on each individual month – the good and the bad.
JANUARY 2018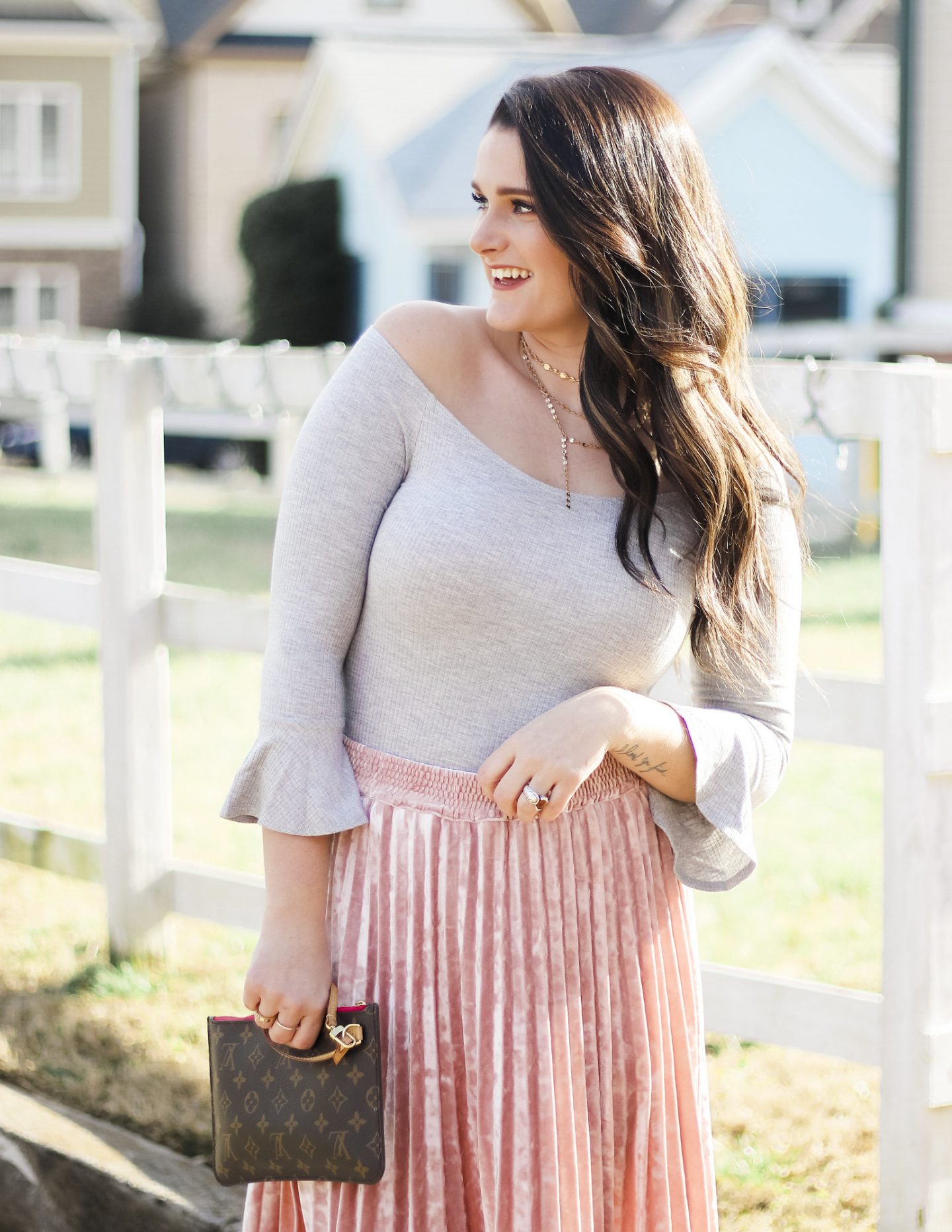 This was a month that seems like a blur. It was mostly spent catching up from the holidays (as this January will be) and setting my sights high for the year ahead. I became a brand ambassador for Vestique, shot lots of content and finally got accepted into LTK.it!
FEBRUARY 2018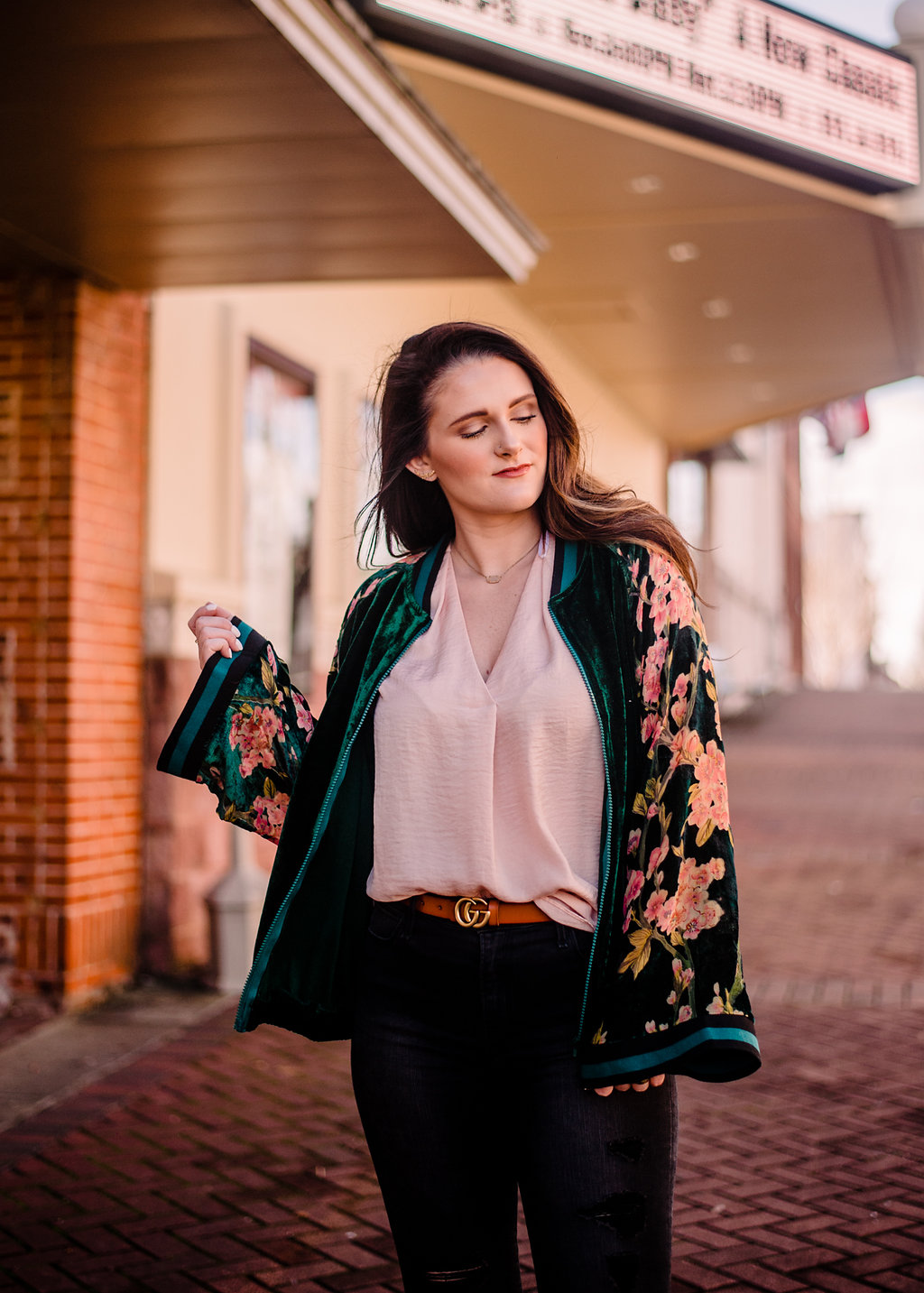 February was a big month for me last year, and I had no idea at the time. I ended up moving home to be with my mom, something I swore I would never ever do. I was in a place where I knew that I needed to make a change right then and there. So, I packed up my stuff and left the city. I opted for a daily commute into work and got a fresh start back home.

I made a last-minute decision to head to Florida with my mom for my Paw Paw's birthday, and I'm so glad that I did. I never really took time off and I was so nervous to be away from work, but I told myself that this was more important. None of us knew it then, but it would be his last birthday and the last time that I saw him. Y'all this is such a lesson that life is too short to not take the time to see your loved ones. I will never forget that trip to spend time with him.

To round out the month, I took a trip to a winery for one of my besties birthday, hosted my first sip & shop and landed a collaboration I'd been dreaming of!
MARCH 2018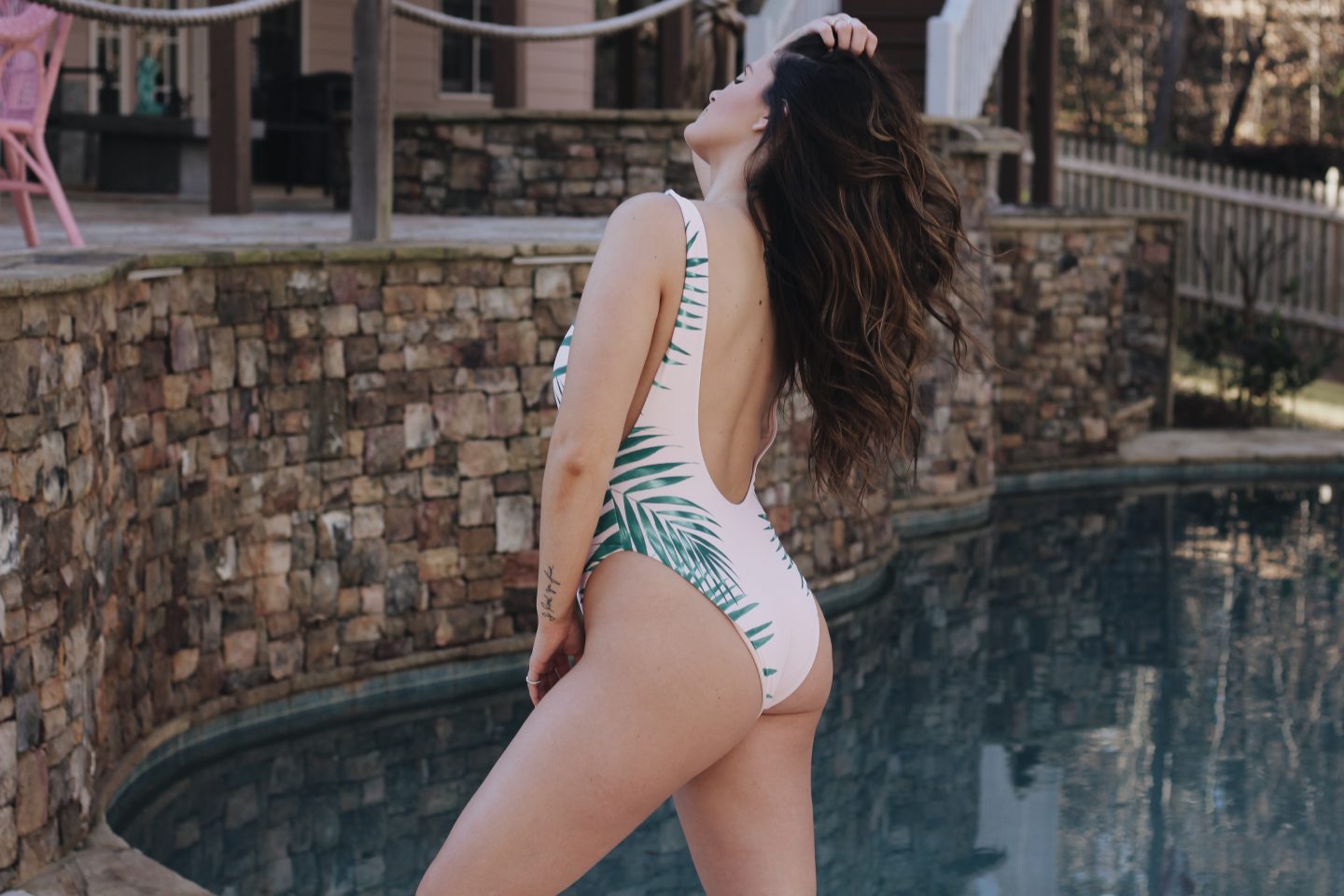 March came in quick and I started off with shooting my first swimsuit look book and y'all seemed to love it! I opened up about my past struggles with body positivity and an eating disorder in hopes of inspiring others. So many girls, and guys, live with an eating disorder and never talk about it. That was me for a long time, and I never thought I'd talk about it publicly and come to peace with it, but I did and if it only resonated with one person who needed to hear it, that's ok with me. No matter who you are, what you look like or what you're struggling with, you are loved and worthy. Don't forget that.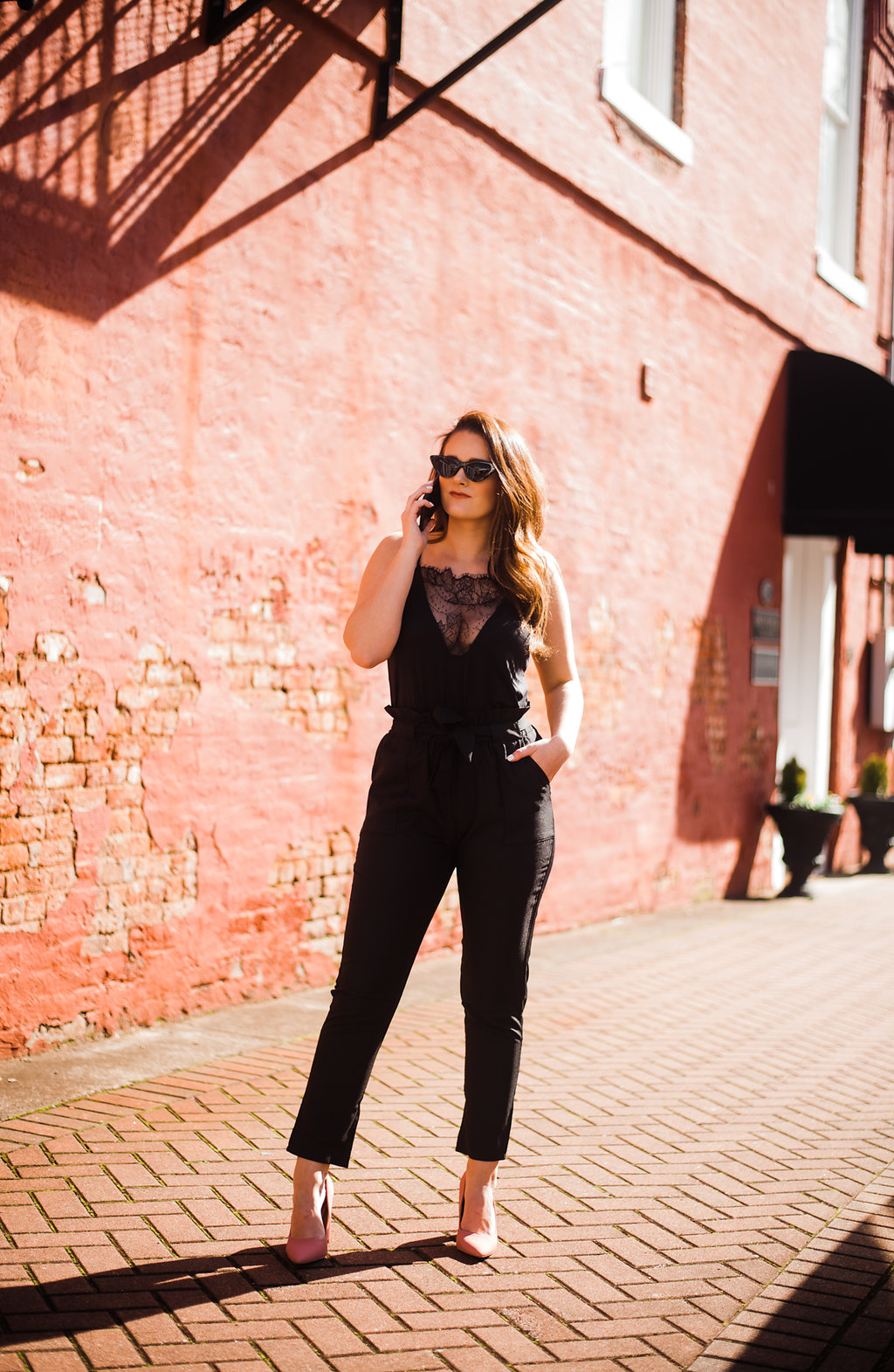 March was my first big month when it came to collaborations. I landed a good bit and absolutely loved learning the ropes of it all. With trail and error, failures and success, I learned so much about how I would use my brand for the rest of the year!
APRIL 2018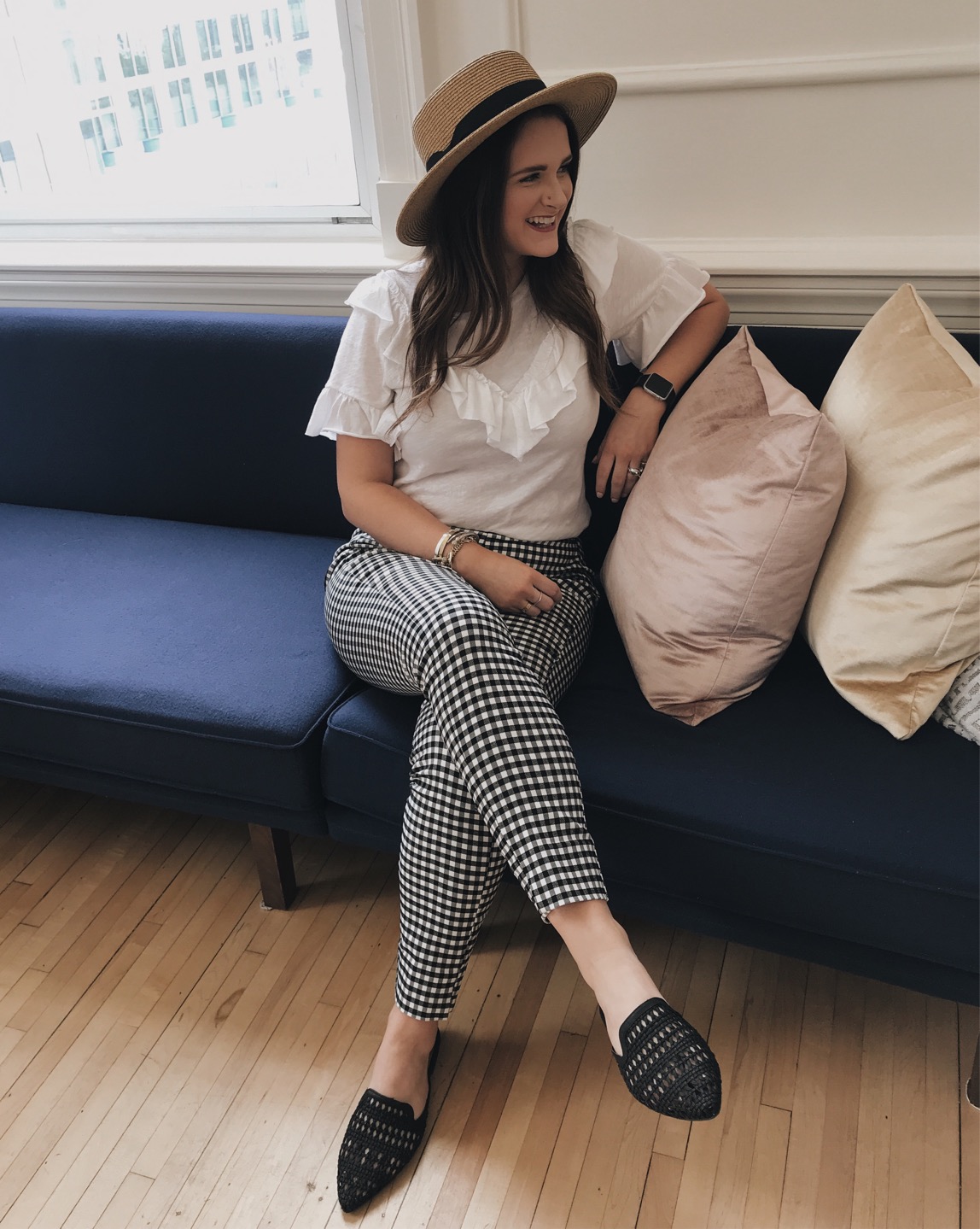 April was a huge turning point for me and my brand. I made the decision to join Style Collective and travel solo to Raleigh, NC for the inaugural conference. Shout out to my parents who have supported my dreams from day 1 and made this one come true as an early birthday gift. That weekend was one that I will never forget. I learned so much about the industry and left more motivated than ever. Not mention, I met some of the most inspiring and amazing women who I am still friends with today! Blogger besties for life now and I am so thankful for that. If you're interested in all of the deets about the weekend, read the recap here!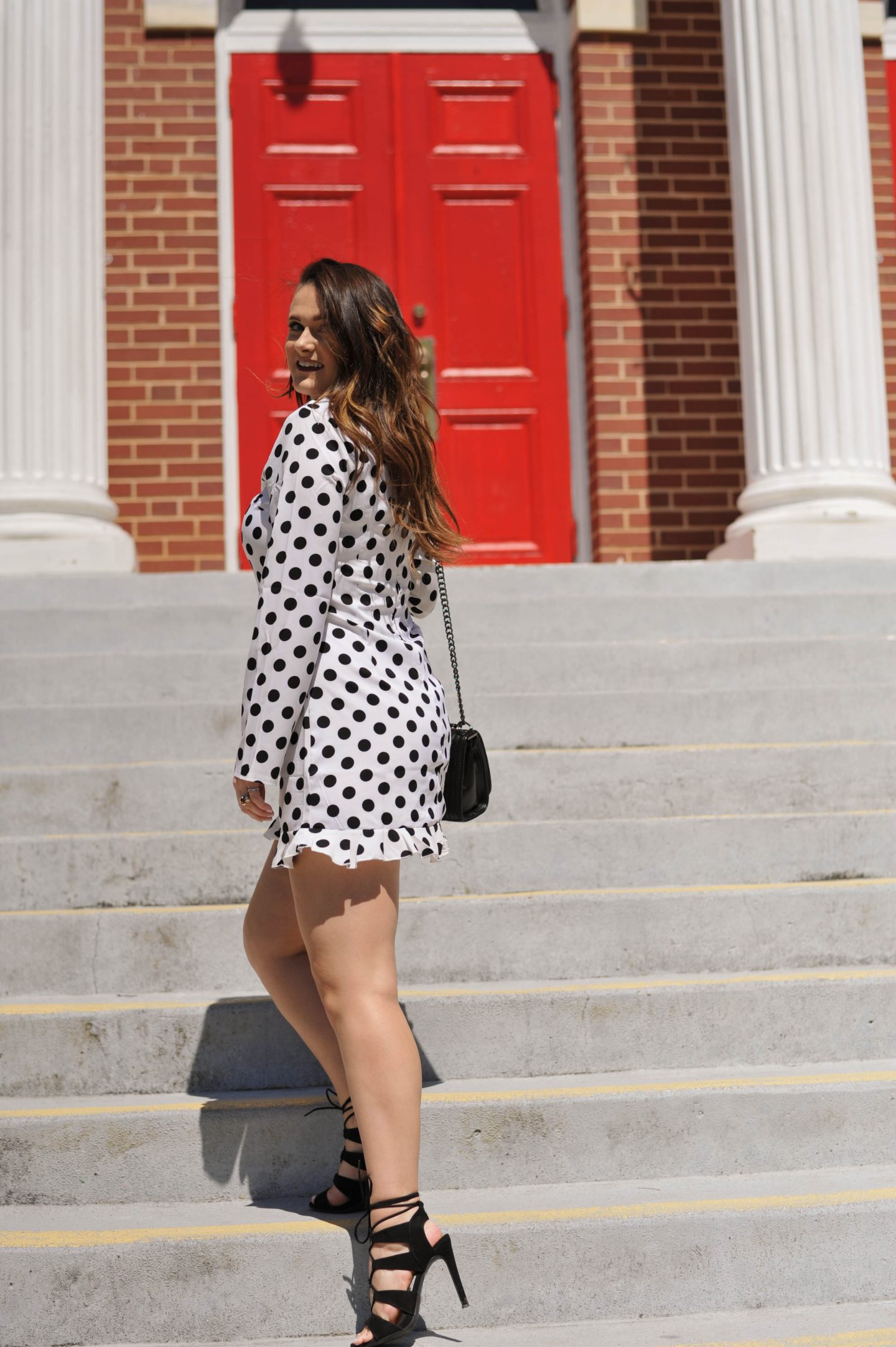 In addition to the conference, I shot a lot of content! I produced one of my most successful blog posts of the year — my SheIn haul (not sponsored). I also had my very first campaign with Smile Brilliant! This is still a product that I'm using and loving (when I can remember to take the time to do it lol). I also did my first Insta-takeover for Vestique and hosted my second sip & shop with my girl Coco, the queen of hair and the only one I trust!
MAY 2018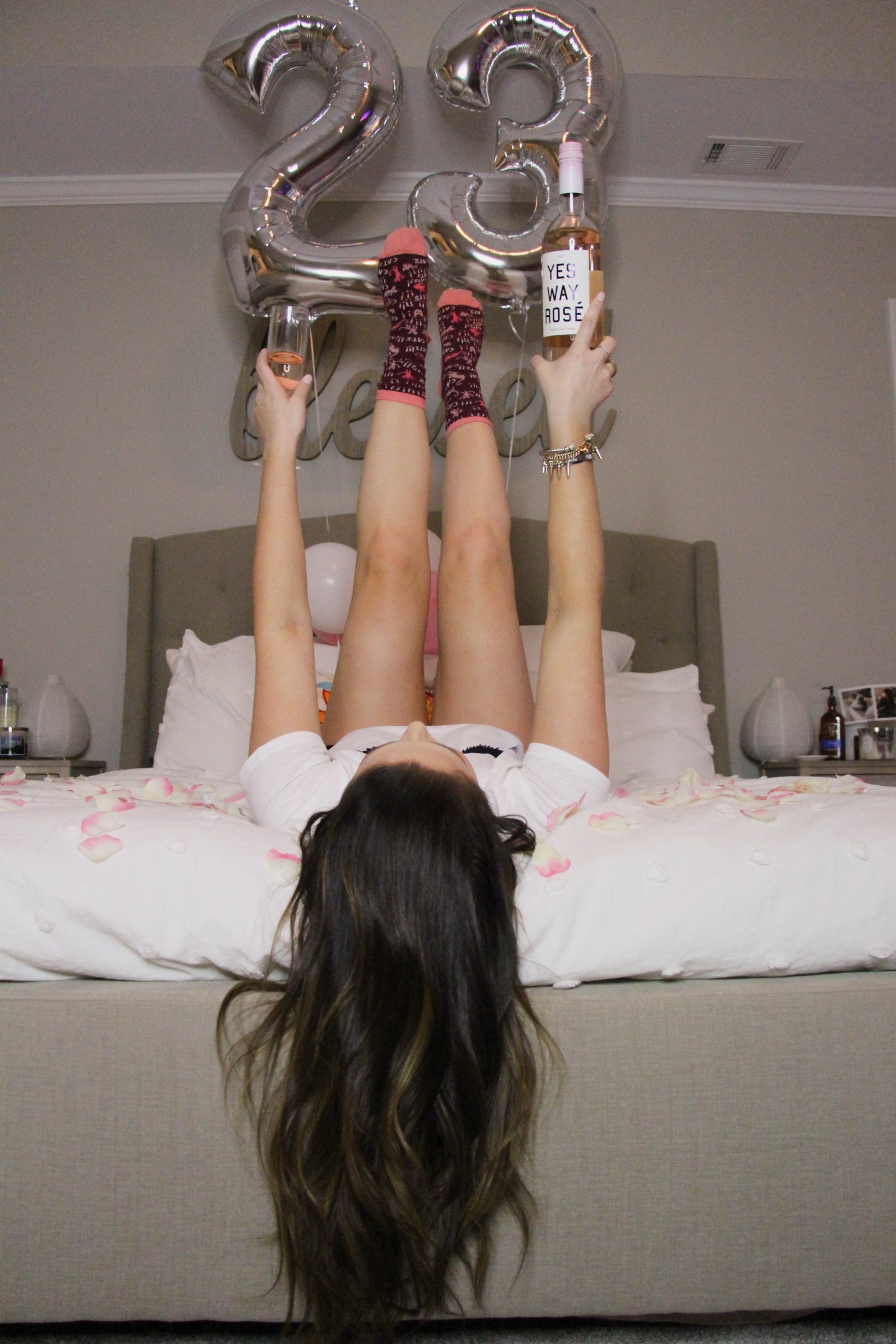 May — my birthday month! Mine and my mom's birthdays are both in May, so we usually take the whole month to celebrate. And while I did a lot of that in May, it was also a really tough month, and I'm going to be honest with y'all.

Some time at the beginning of the year, I was in a relationship that I knew was extremely toxic but I was too scare to let go. Well, I did and I took some time for myself, but eventually fell back into it thinking it was the right thing to do. It wasn't long after getting back together that I realized that there was no way for this to work and I didn't see a future there, so I told myself that I was done wasting time. I spent a lot May fighting internal battles. Finally, at the end of the month I did what was best for me and ended the relationship for good. It's safe to say that it ended up being the best decision I've ever made and I've never been happier since.

Now, for some happier moments. While it was a rough month, I spent a lot of time celebrating with my friends and enjoying the start of the summer. I ended the month by getting to attend the Dave Matthew's Band concert as a VIP with Dreaming Tree wines and got to bring my bestie along!
JUNE 2018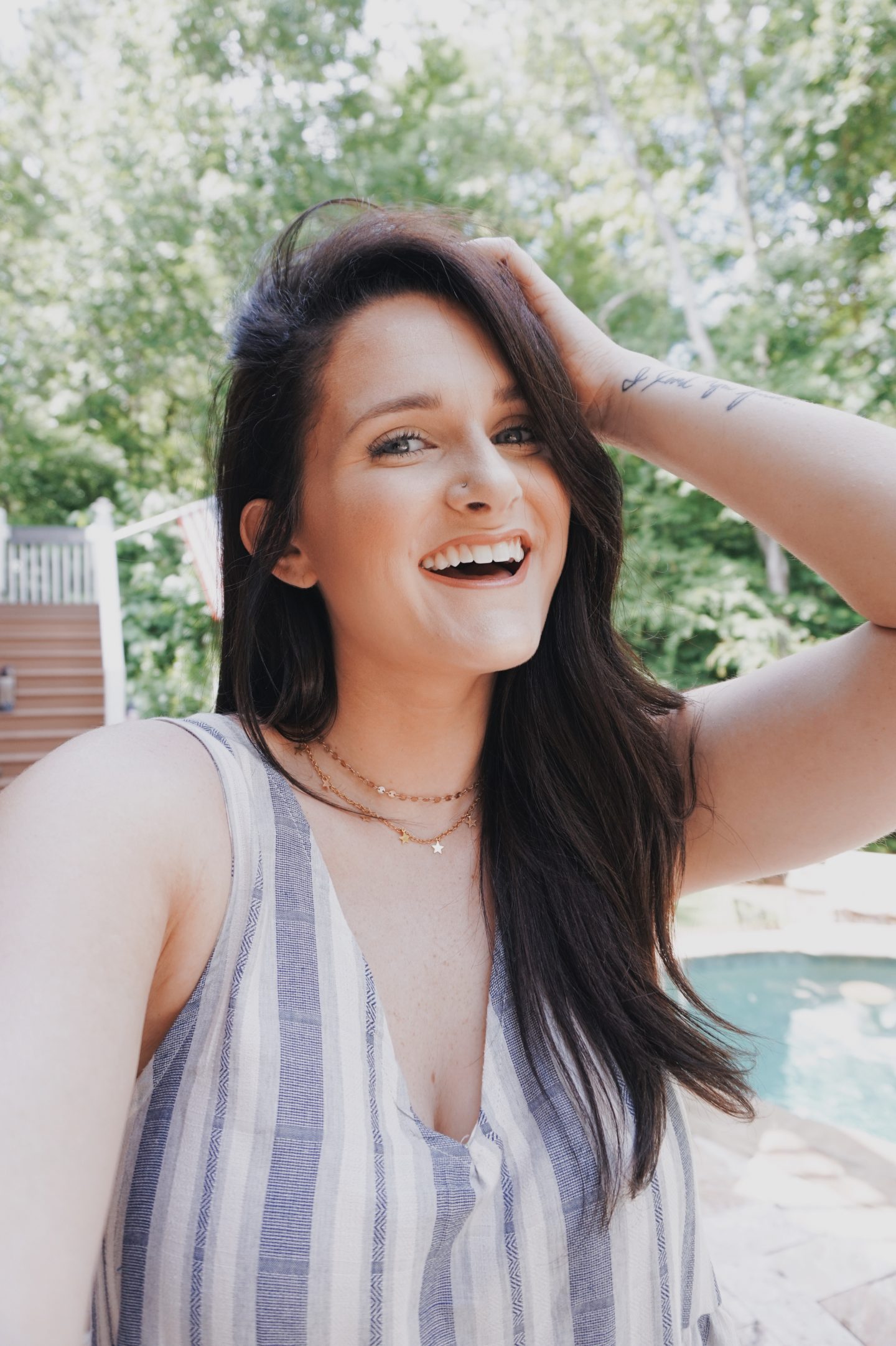 June was a good month, and I kind of treated it like a new year in itself. I was post-breakup, finally feeling like myself again and decide it was time to do some things for me. So, like any normal girl (lol) I got my hair done, bought some extensions to wear for fun, got my eyebrows microbladed, got lip injections, got eyelash extensions and started enjoying my time as a solo gal!

And no, I'm not saying that you need to do these things after a breakup to feel good about yourself. These were things that I'd been wanting to do but when I was in that relationship, I often put myself on the back burner, so it was time to change that. In addition to the personal changes I made, I was talked into joining a bowling league with my mom and her friends which turned out to be one of the most fun experiences ever! Lastly, I finished out the month with a weekend trip to Greenville, SC to visit my high school bestie in her new town!
JULY 2018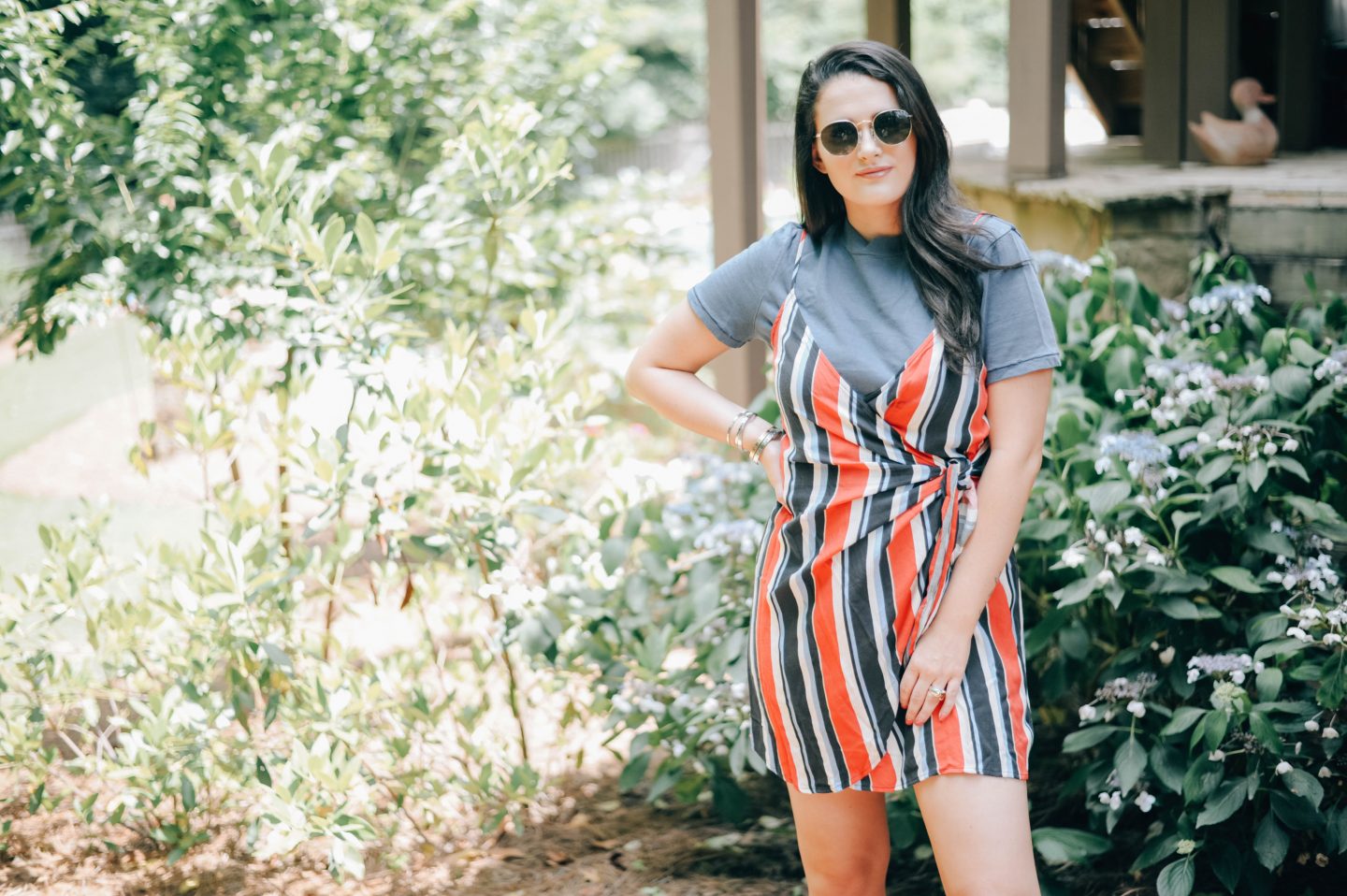 July was fun! Summer was in full swing and I was spending time by the pool with my friends and soaking up the sun, even though you could never tell because I stayed pretty pale despite my efforts.

I threw a Fourth of July party and celebrated a little too much, but hey, 'Merica! I also started dating again towards the middle of the month and quickly realized that I am extremely picky (which ended up working in favor later on :)). As July came to an end, I was in such a great place personally and I had some really amazing opportunities in the coming months that had me excited for the end of the year!
AUGUST 2018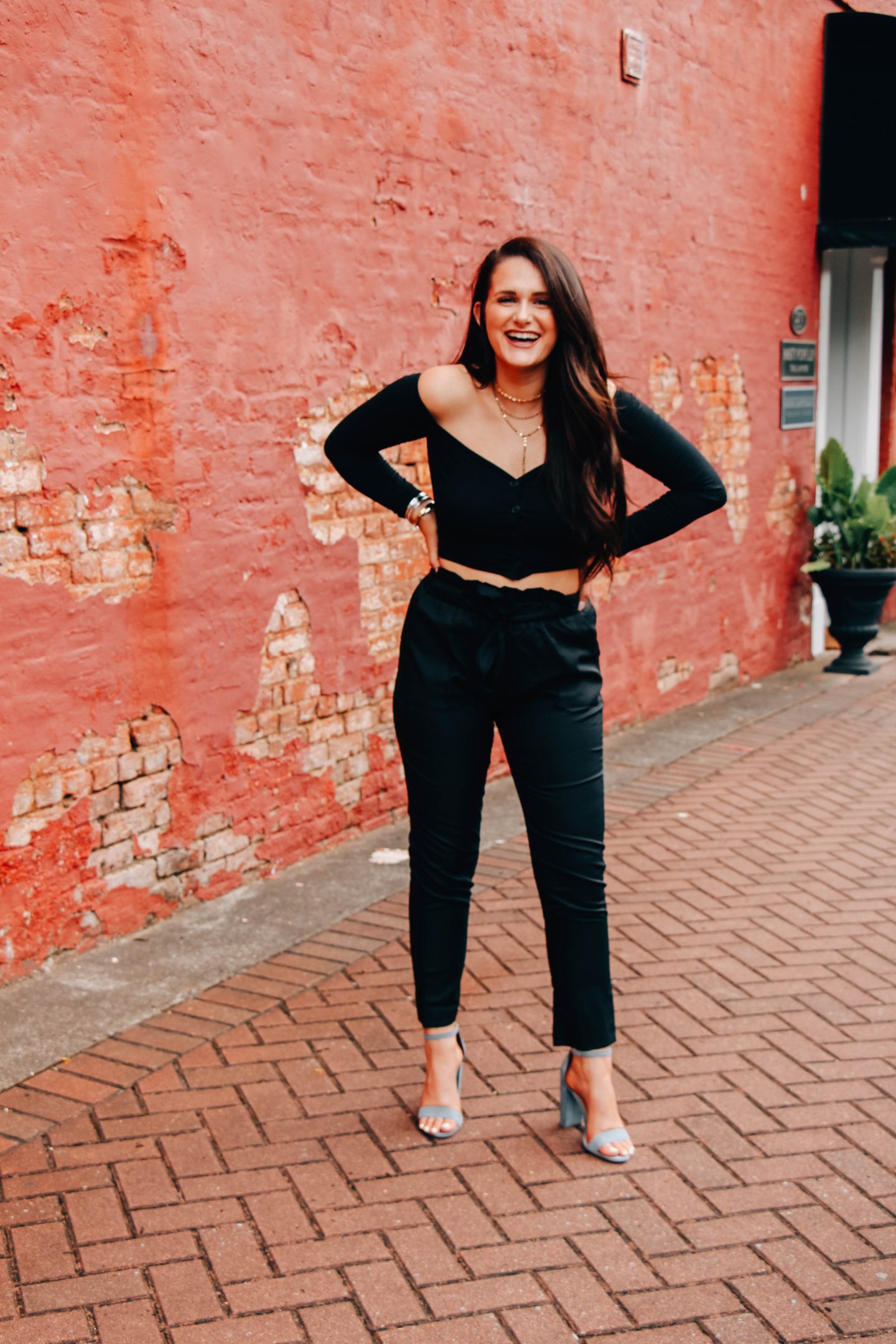 August is by far my fav month of 2018. I shot some of my favorite content for the year! I redid my living room in the basement. I landed my biggest partnership with a brand, Fabletics!

But, August is my favorite for another reason, I met Lucas! Wow. What a game changer! August brought me the greatest person to ever walk into my life and I am forever thankful for that. I know it's extremely cliche, but I knew from the moment that I met him that he was something special. After our second date (which lasted 13 hours and started with a 6 mile hike), I was totally in awe of him.

I finished out August on a cruise for one of my best friend's bachelorette and had the time of my life! That vlog is coming whenever I finally find the time to sit down and go through the hours of footage lol!
SEPTEMBER 2018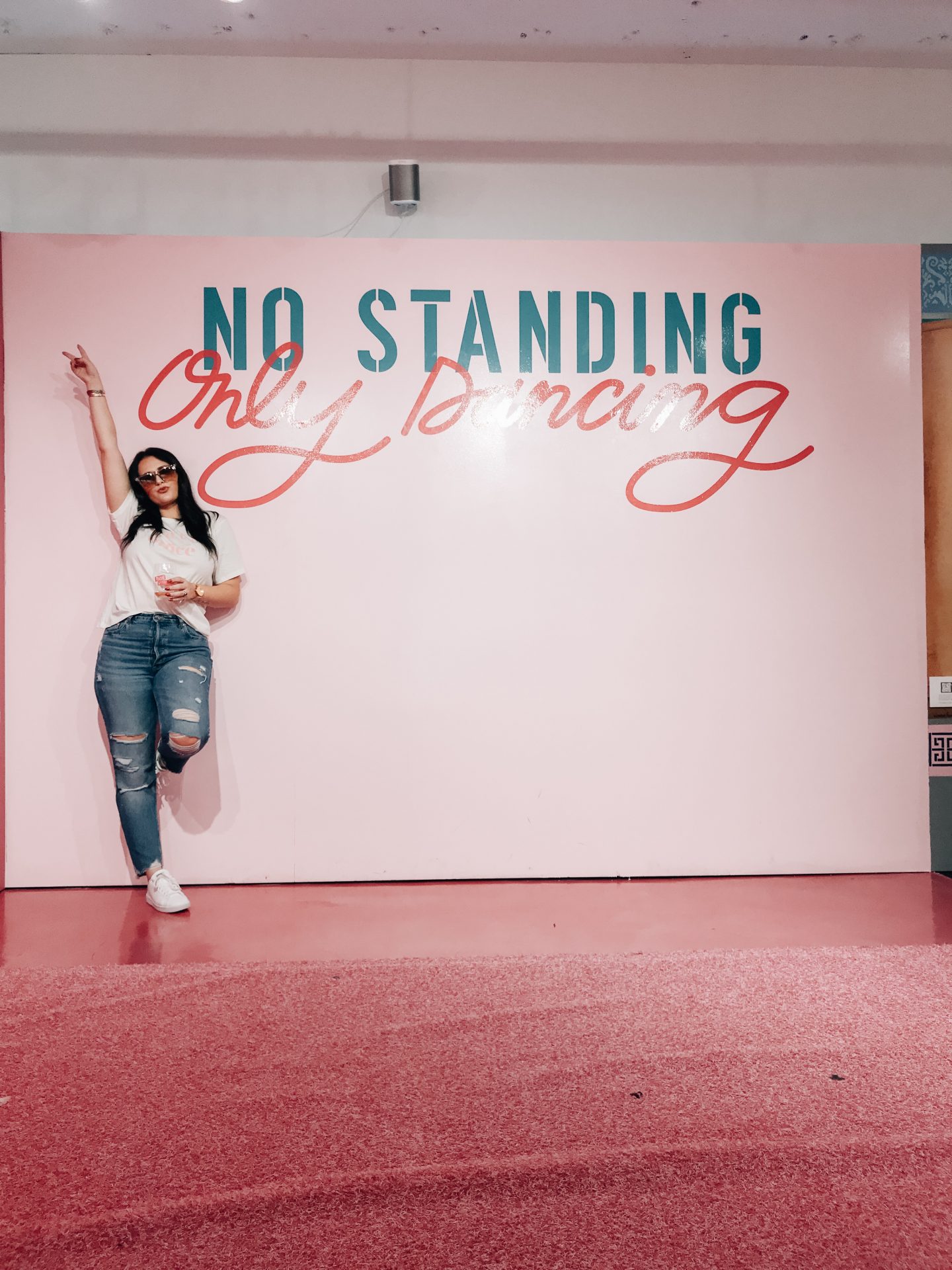 September was my next favorite month of 2018! While it was filled with adventures and dreams coming true, nothing can top the month that I met my dude (uh, cheesy, I know).

A few days after the cruise, I was repacked and off to NYC with my best friend MMG to fulfill my dreams of attending NYFW. While I am by no means a big time blogger, this is something I have dreamt of for years, and I am so proud of myself for working my ass off to make it happen this past year. Mark my words, I'm going back again in 2019.

Once I got back from NYC, I left again for a week at the beach with my mom, sister and Lucas. This was exactly what I needed after weeks of being on the go non-stop, and being able to spend it with those I love most made it even better!
OCTOBER 2018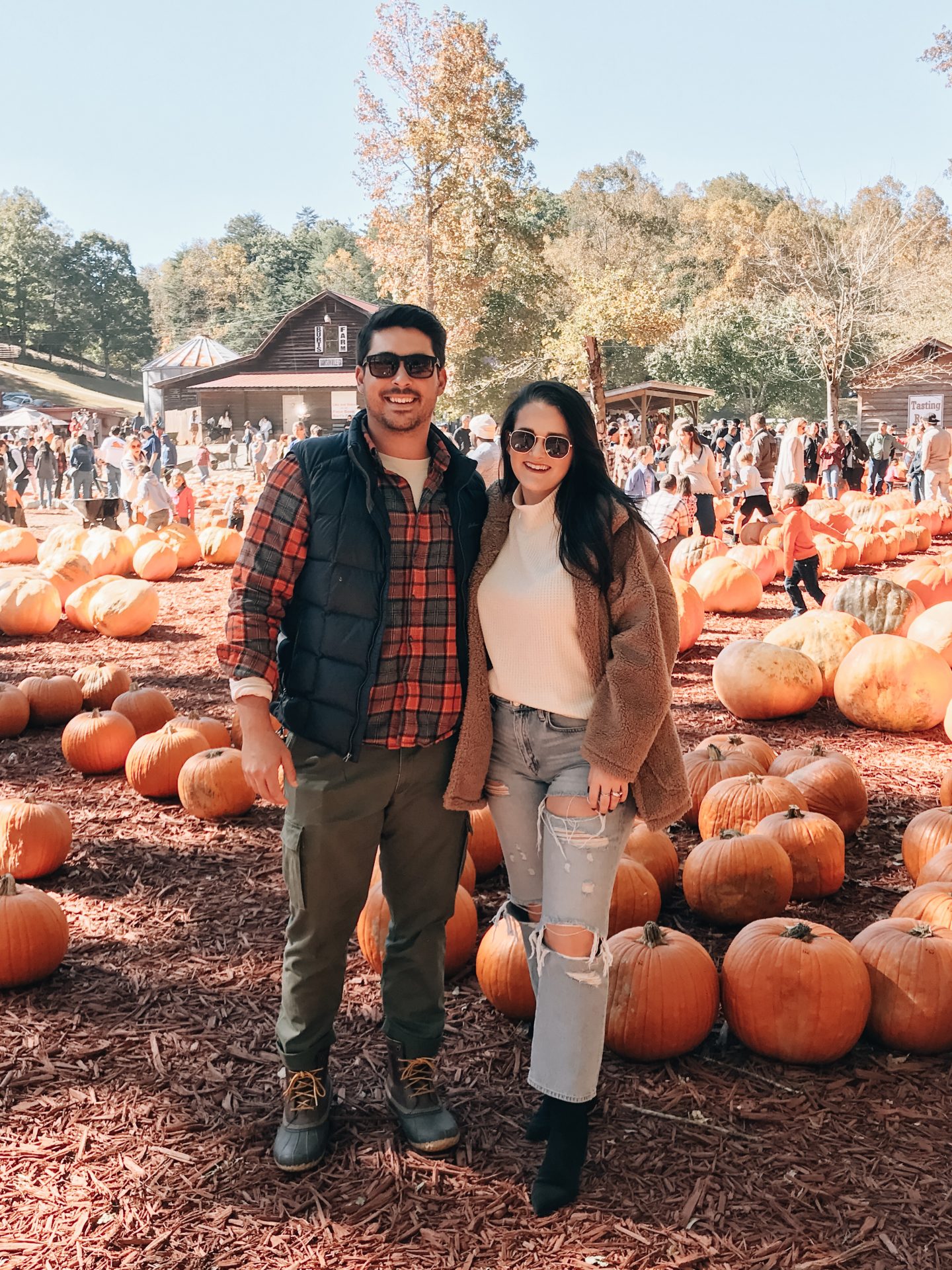 October was the month that turned my entire world upside down. I was on such a high from all of the amazing opportunities and things that I had been blessed with in the recent months. The month started out with one of my best friends, Kayla, getting married. I was so fortunate to be able to stand by her side that day and get to do her makeup, as well as all of the other bridesmaids, that day. It was so beautiful and I'm so glad that I was able to be there on her special day!

One week into October, my sweet grandpa (Paw Paw) became very sick very suddenly. We were told everything was going to be fine and he'd make a full recovery. Within a few days, everything changed and we lost the most amazing man in our lives. I've truly never known such a self-less and caring man. He built the foundation for our family and took care of all of us in so many ways. I've never felt a heartbreak like I did when he passed away. It's something I'll never forget. This made for a really tough ending to the year, but I know he's looking down on me every day.

Thankfully, during all of this, I was able to get away for a weekend with Lucas to my home town. It was such a special weekend getting to show him everything that my Paw Paw started and how it's still living on today.
NOVEMBER 2018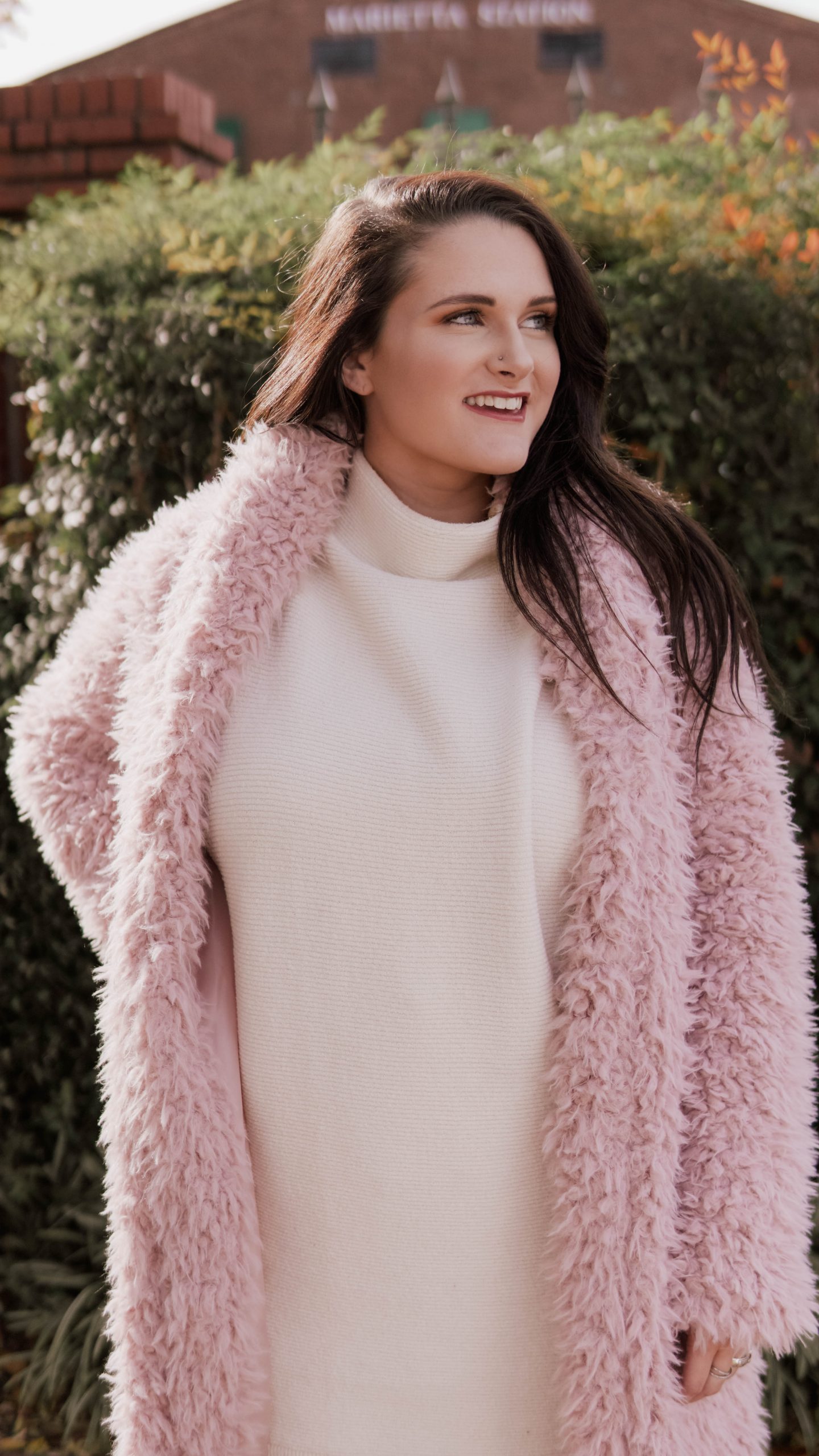 November was a month of reflection, personal growth and picking up the pieces. I shot with a new photographer, got to see Drake in concert (and caught his towel), spent a lot of time with Lucas, experienced my first holiday without my Paw Paw and show my first campaign with Lucas!
DECEMBER 2018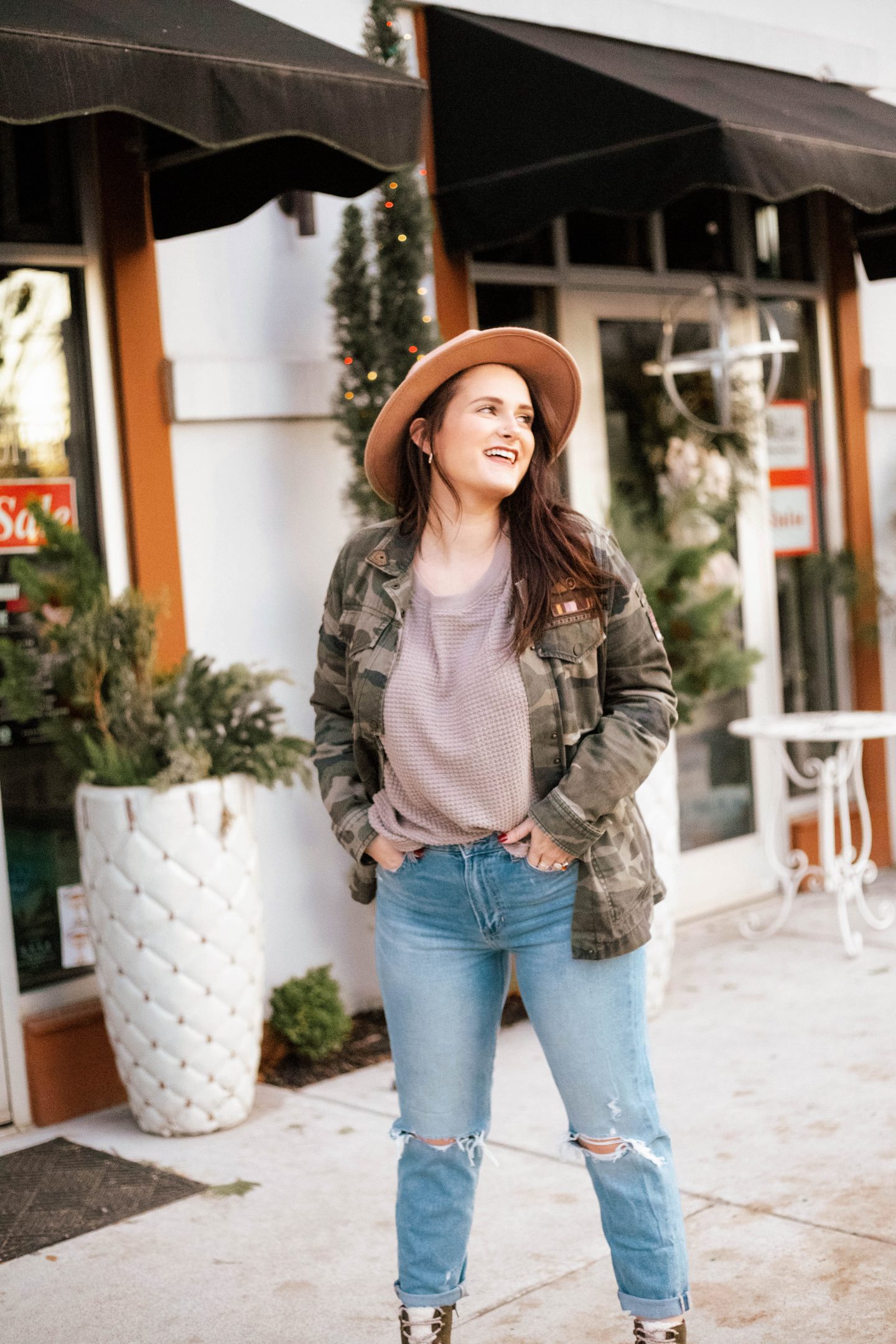 December, what a month. The month started off on a really bad note, but that's just life. I deiced to do 25 Days of Holiday Giveaways to give back to you all and had an absolute blast doing so! I also shot with another amazing photographer, created gift guides, did a lot of last-minute Christmas shopping, washed my brother graduate college, attended a few influencer events, rounded out the year with a few collaborations and moved my man back home!

There's a lot of personal things that happened in December that I'm not going to talk about, and I'm so so incredibly glad to see this month and year go. But, even though I have to say 2018 is the worst year I've ever had, I still have so much to be thankful for that came from this past year. And you guys are a huge part of that!
I'm heading into 2019 with a long list of manifestations, goals and plans. I'm lucky enough to be going into this year with an amazing family, incredible friends and the man who came into my life and completely swept me off my feet. I am so incredibly blessed and I am so excited for everything I have planned and all the surprises to come in 2019!
Manifestations + Aspirations for 2019
1. Launch my business that's been in the works for months
2. Reach 10k at least on Instagram
3. Meet my financial resolutions
4. Create and stick to a daily routine that ensures I get the most out of the hours of my day
5. Be more conscious with what I'm putting into my body and getting to a good place physically (no specific number or look, just healthy)
6. Head back to NYFW this September