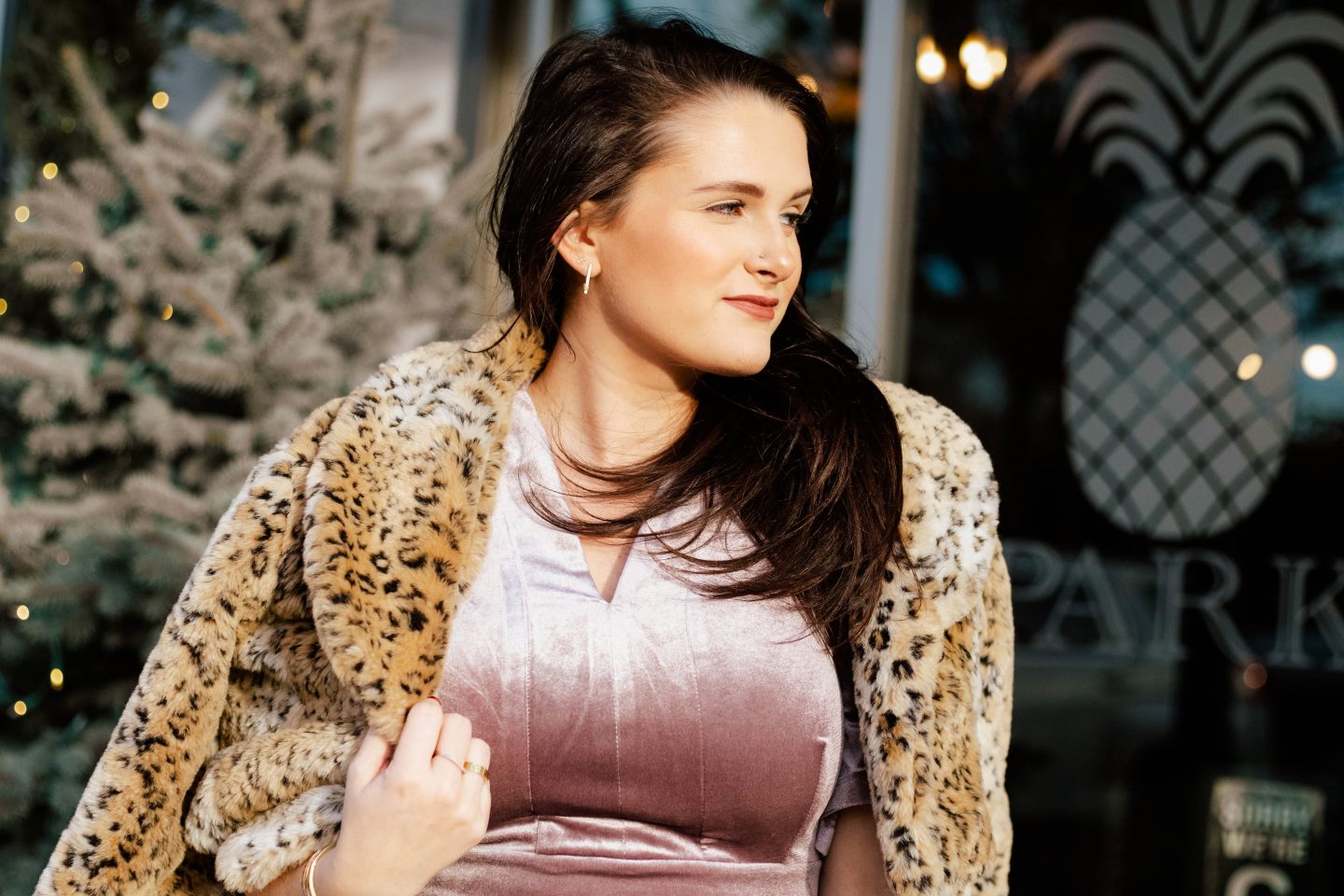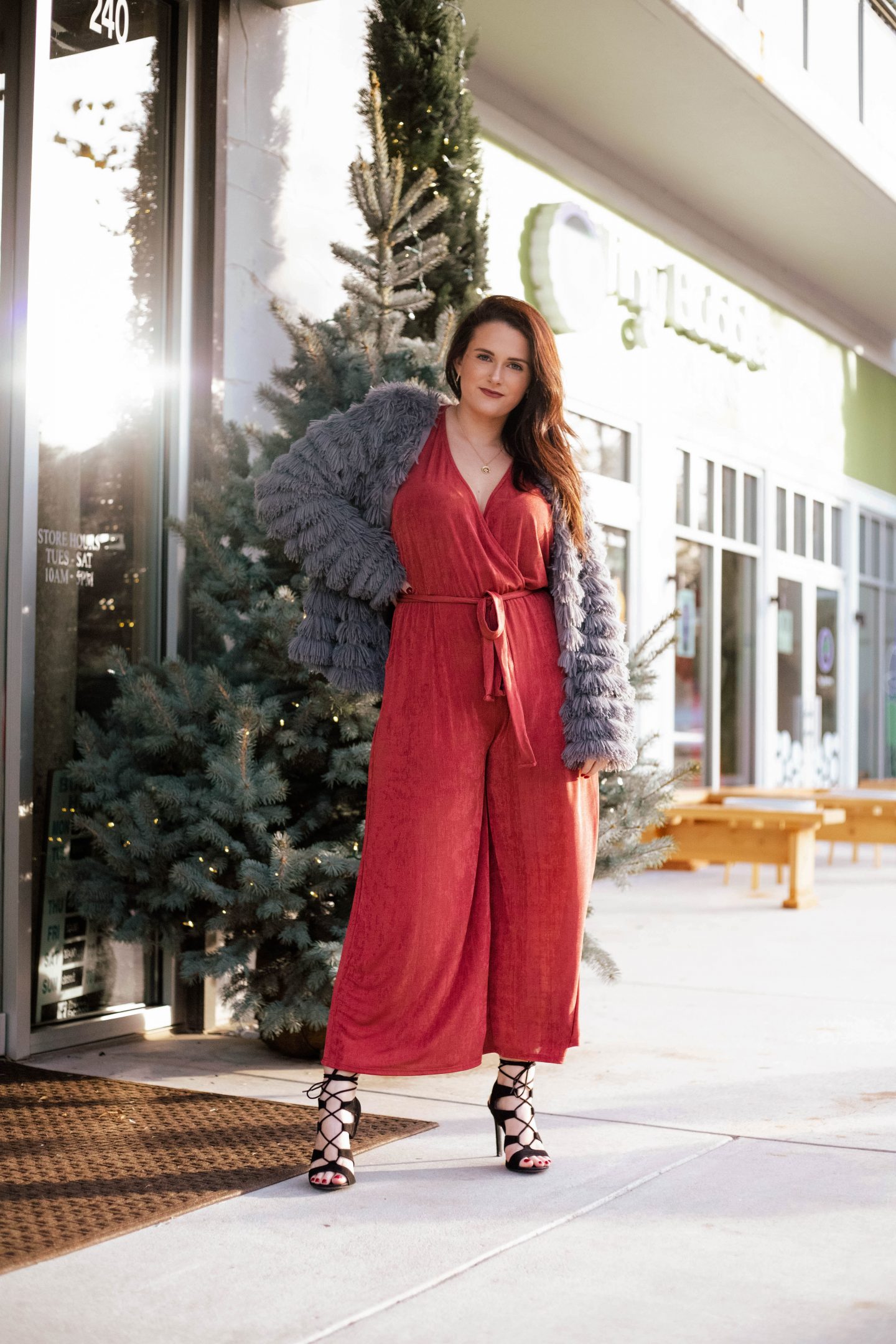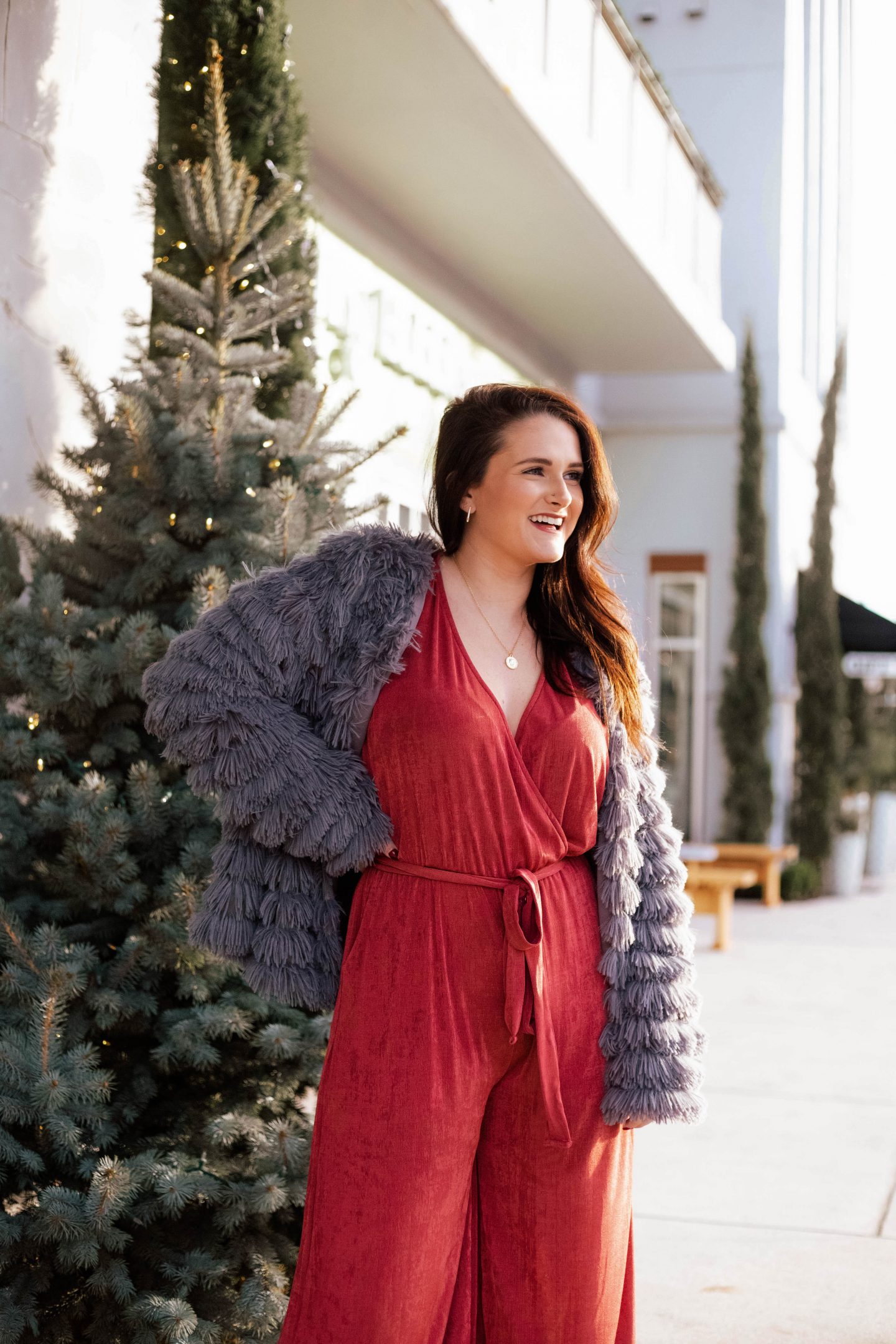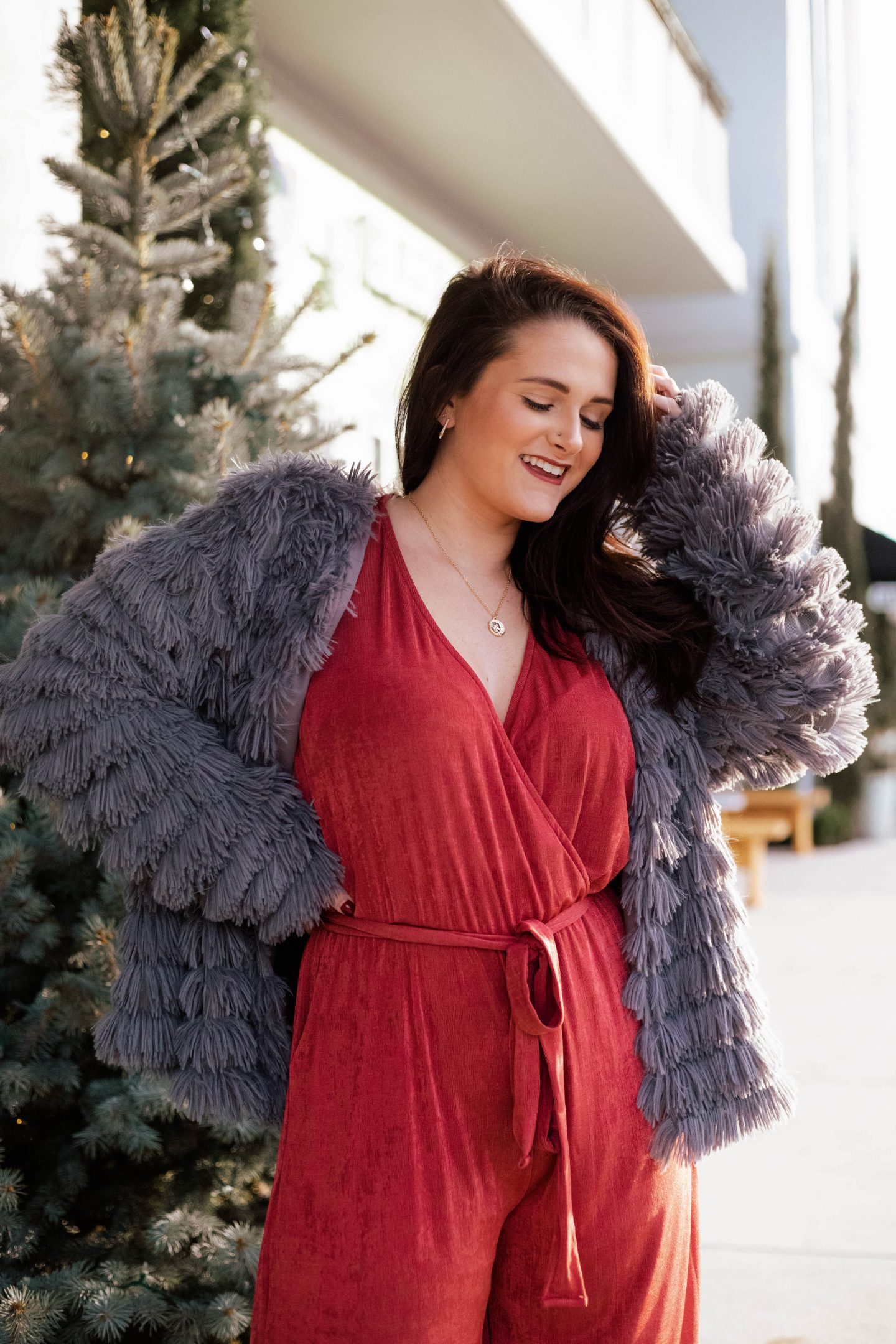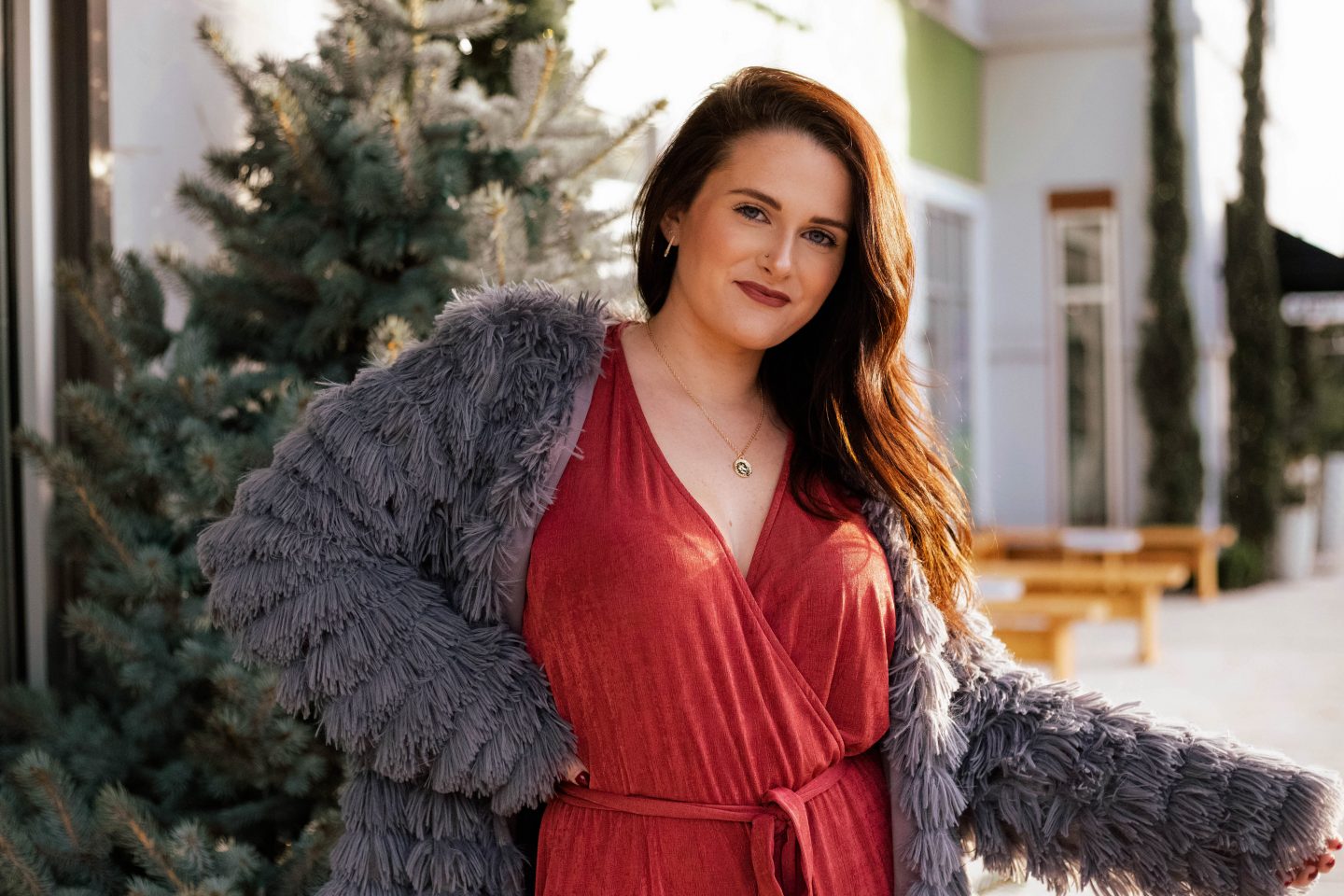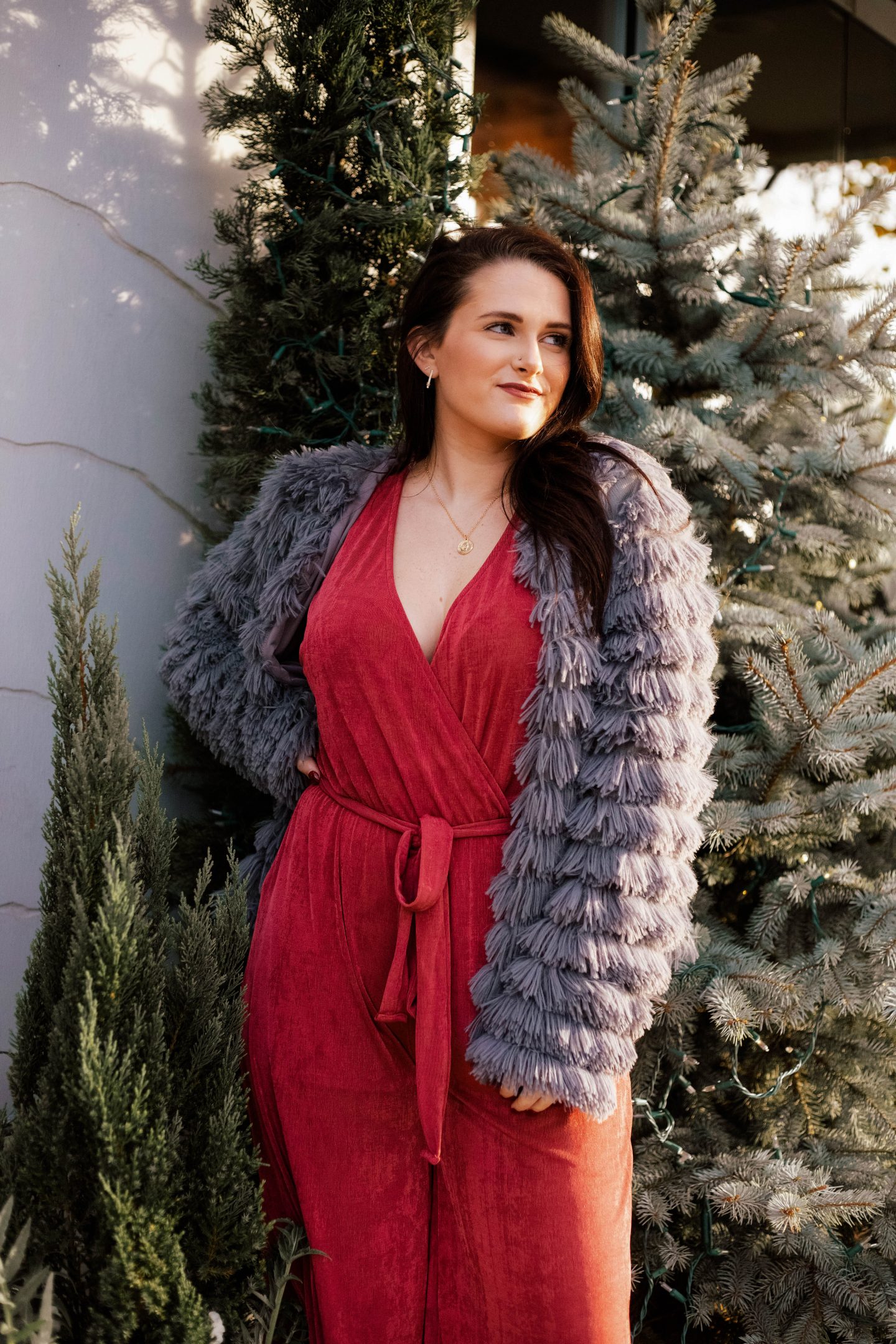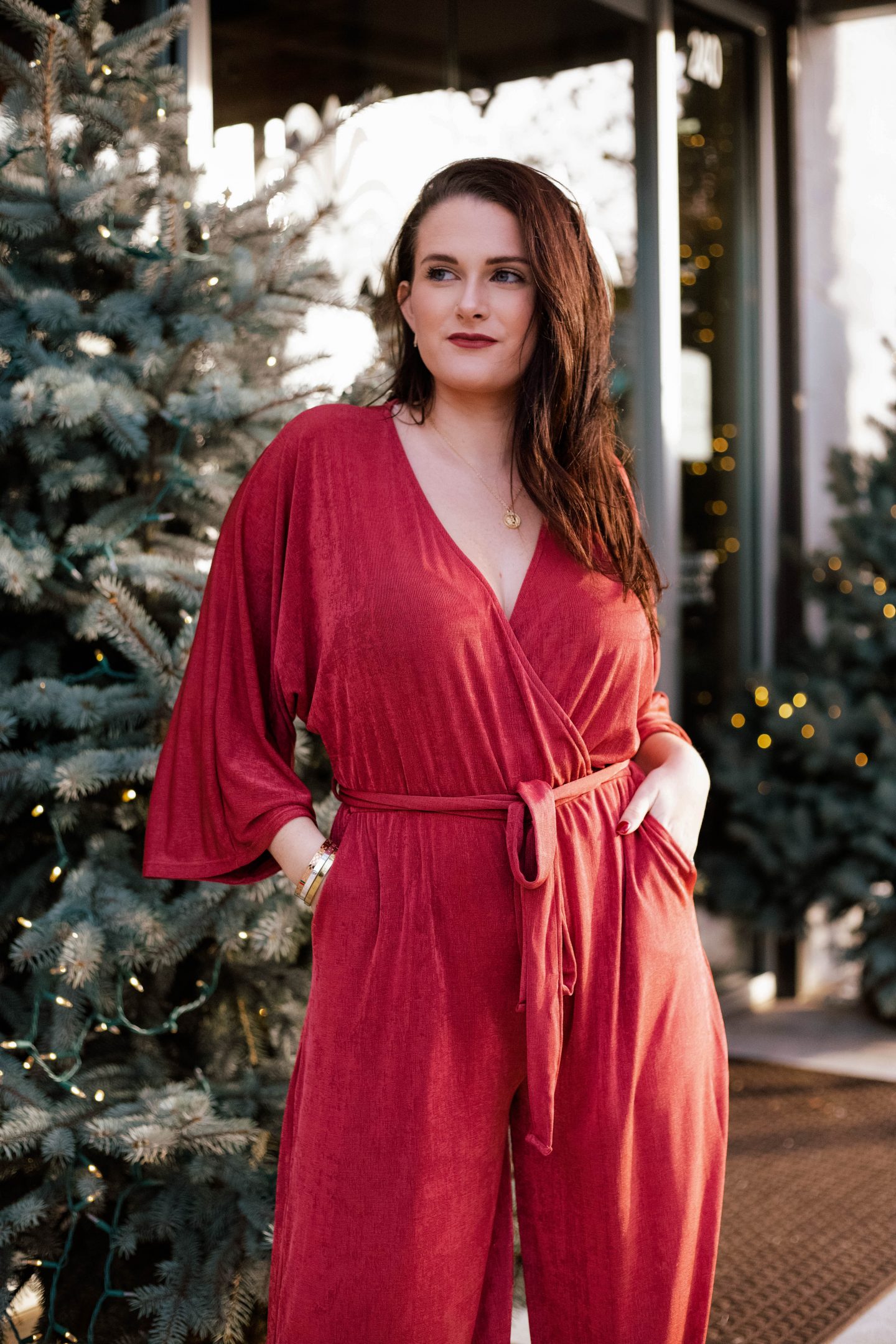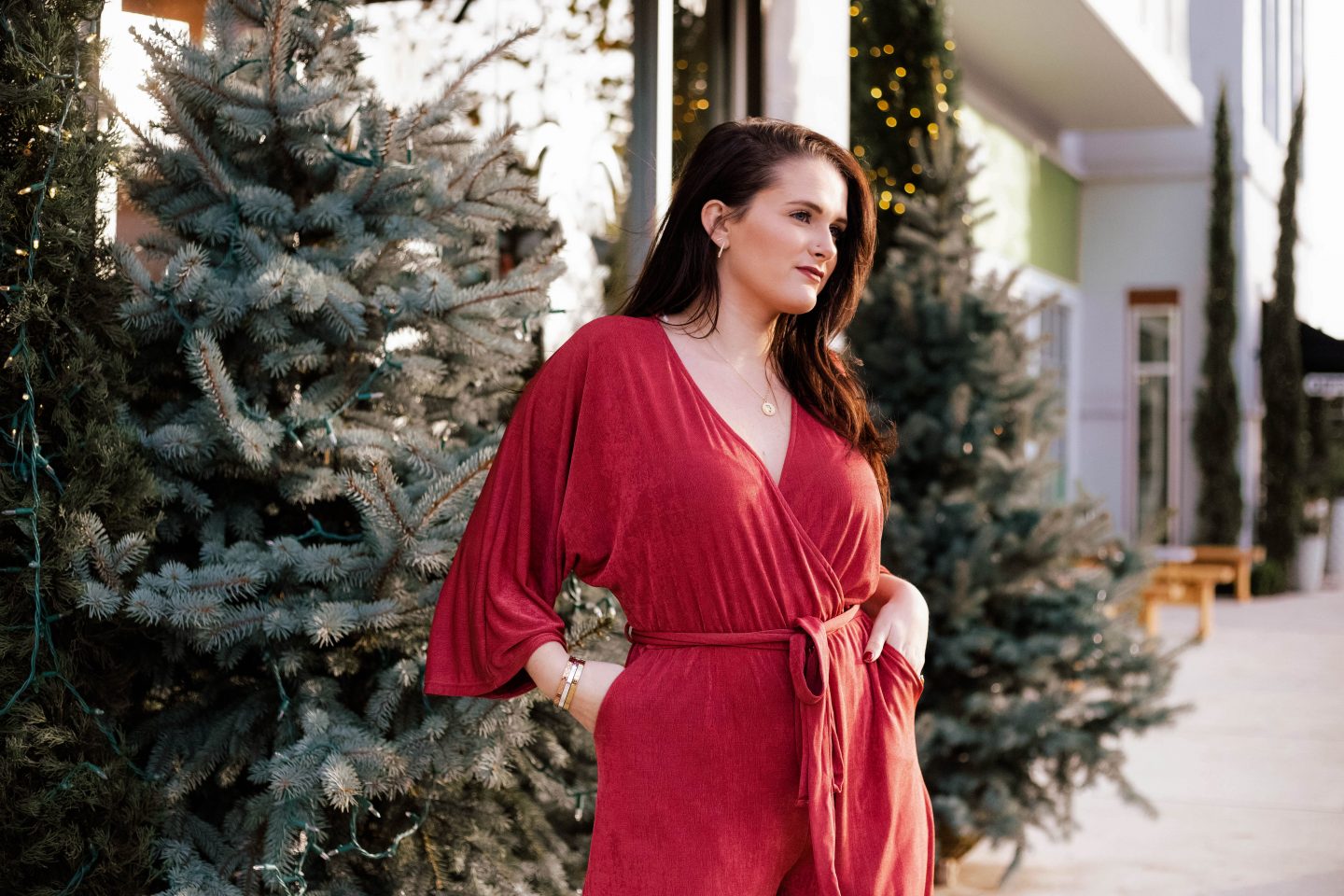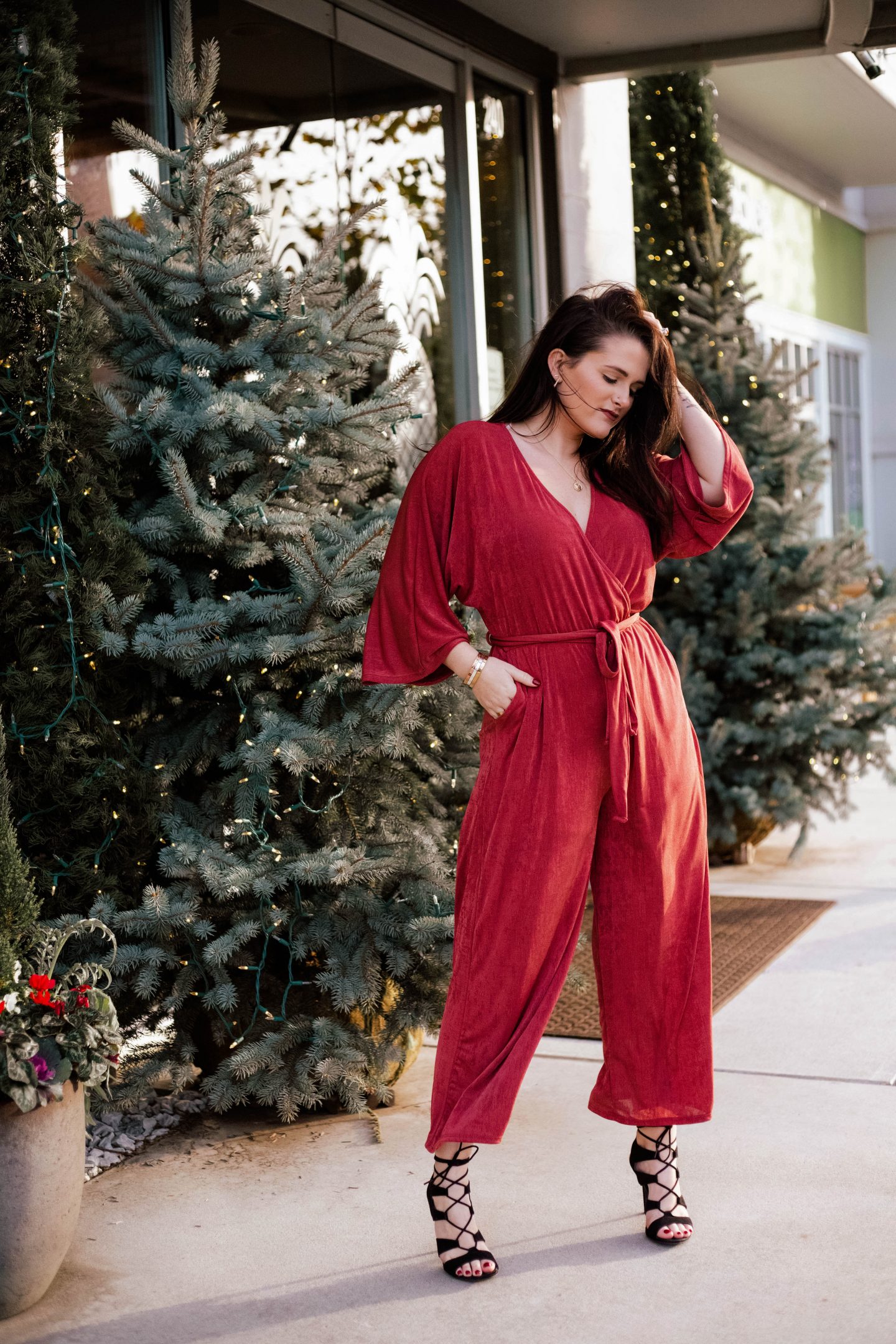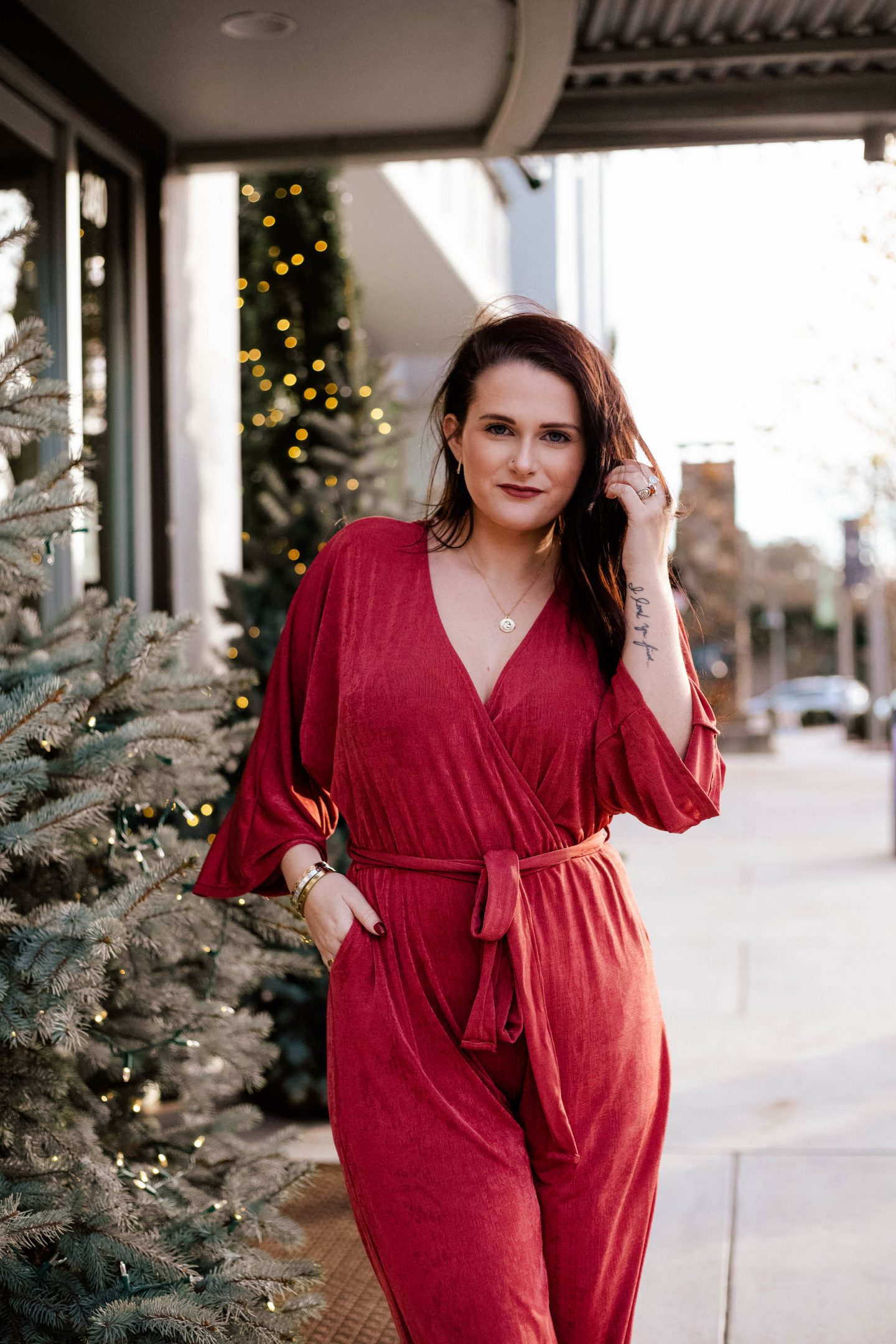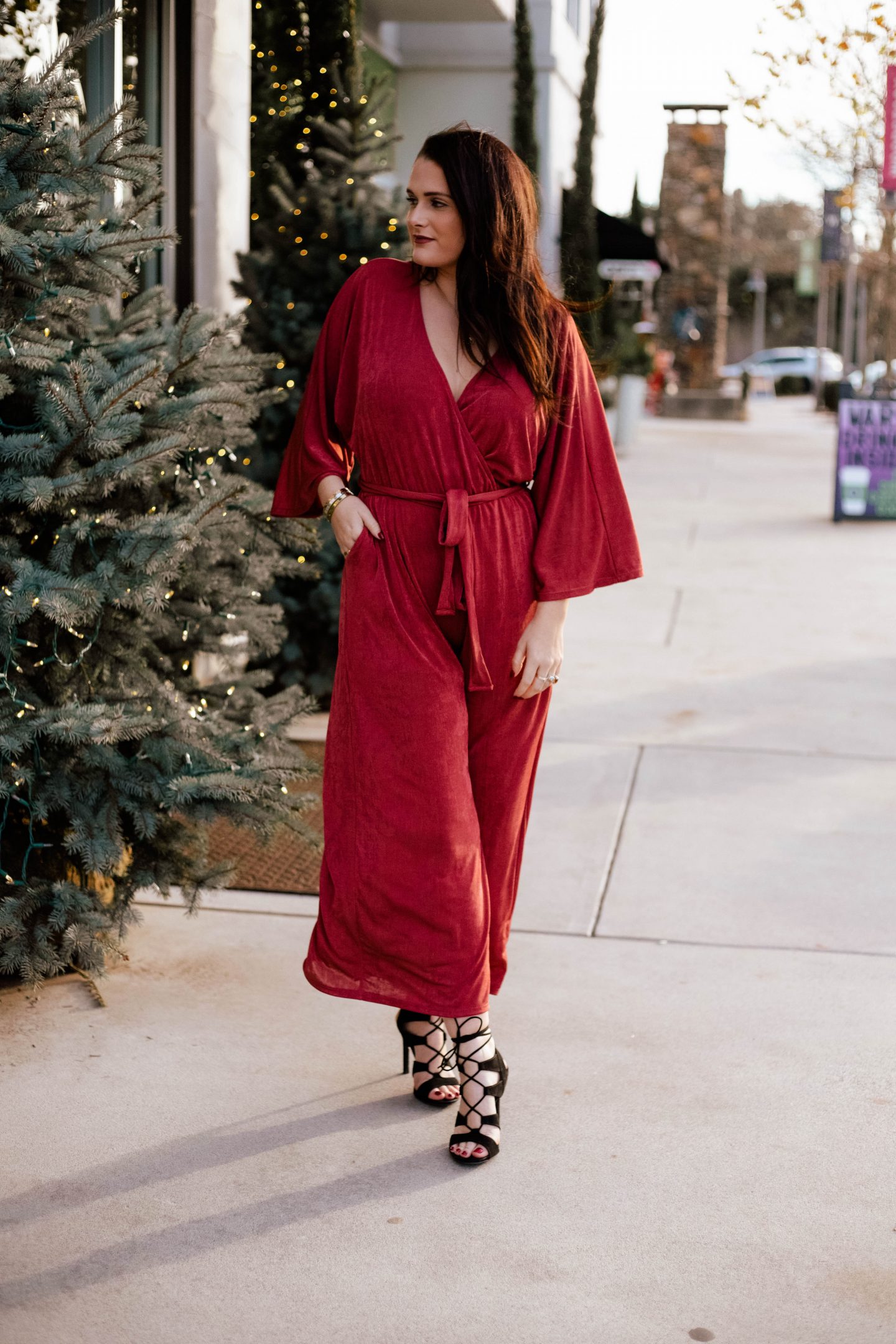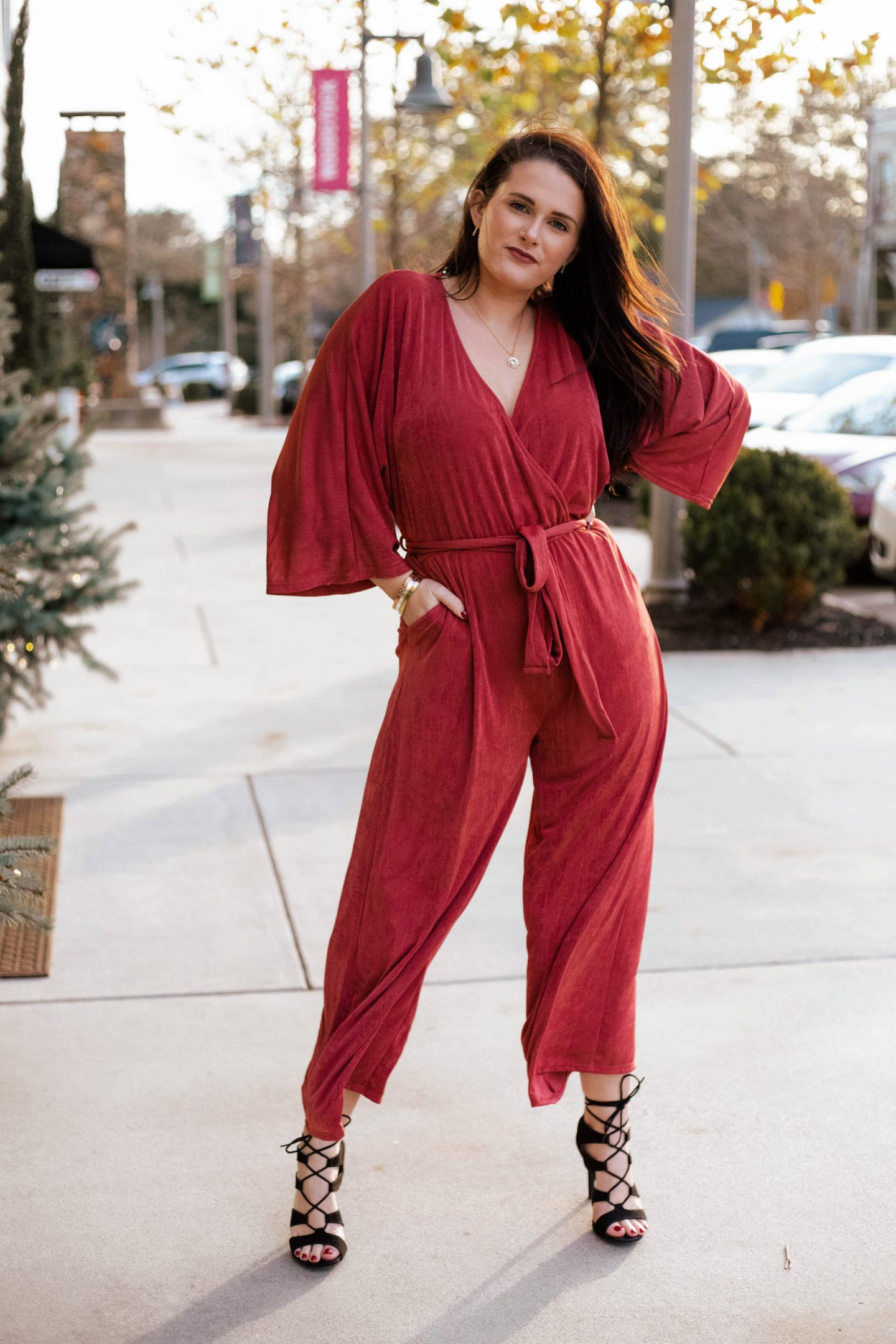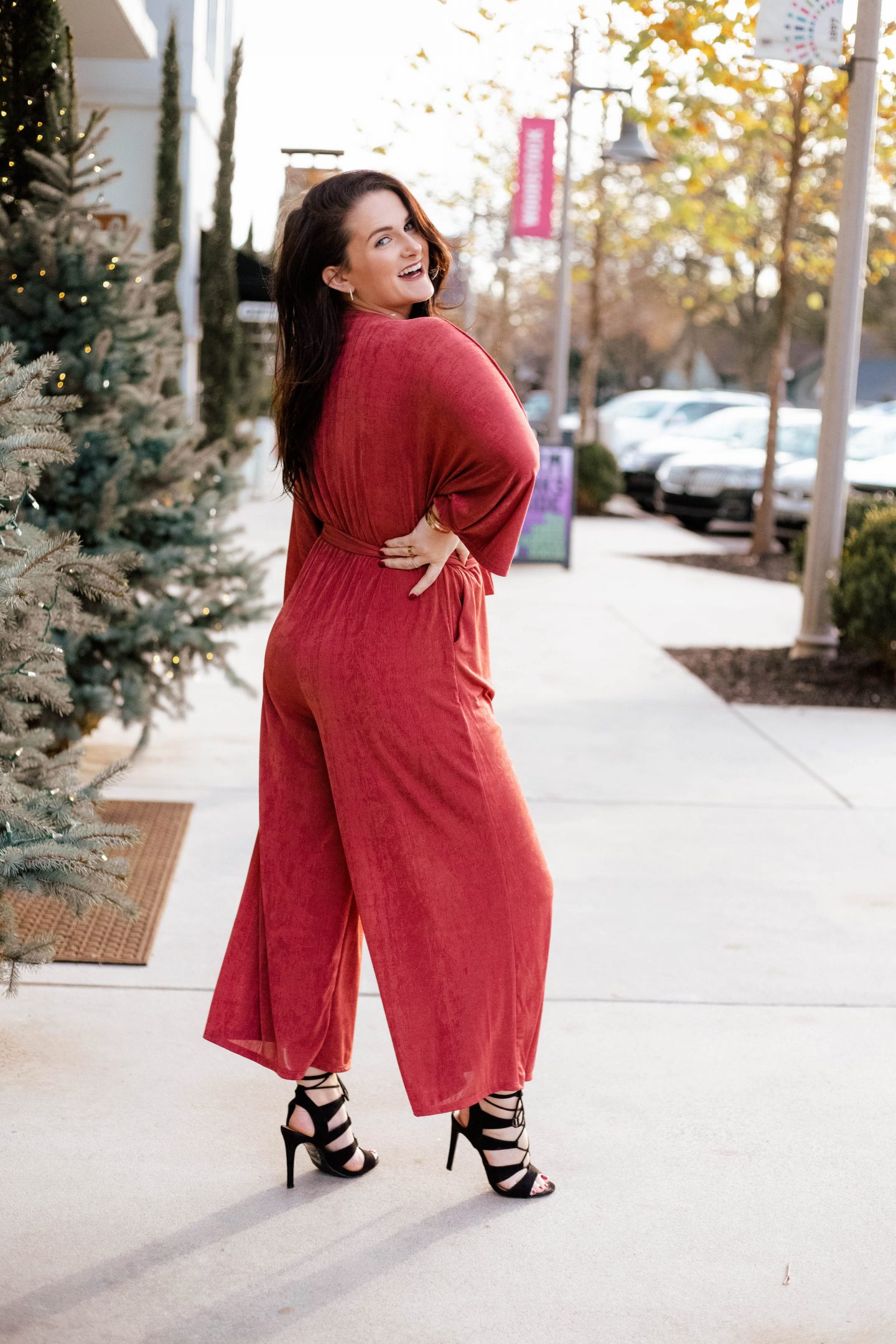 Happy holidays, my babes! I can't believe that we're at the end of another year. Last year, I put together a holiday look book and y'all seemed to love it, so I figured I'd do it again! And this year, I'm teaming up with Dress Up to bring you guys three affordable holiday party looks that you can keep wearing throughout the season! The best part — all of the items are under $50!
First up, this gorgeous jumper! The Margaret Sparkle Jumper is the perfect standout piece. I'm wearing a medium, which is true to size for me, and it fits great. Whether you layer a bold jacket over top, or rock it alone, you're guaranteed to make a statement. And how could I forget probably the best part — it has pockets!
Here, I styled it with a faux fur fringe jacket! I love this coat so much that I have it in two colors. The Collins Faux Fur Jacket is practically sold out on their website, but here is another option from Amazon! If you're ordering this jacket for an upcoming event, make sure to pay close attention to the expected arrival date. I love this jacket because it's warm, cozy, stretchy and it makes a statement.
I finished this first look off with my favorite lace-up stilettos, a simple necklace, some earrings, minimal bracelets and called it a day! Grab your favorite clutch and it's a finished look.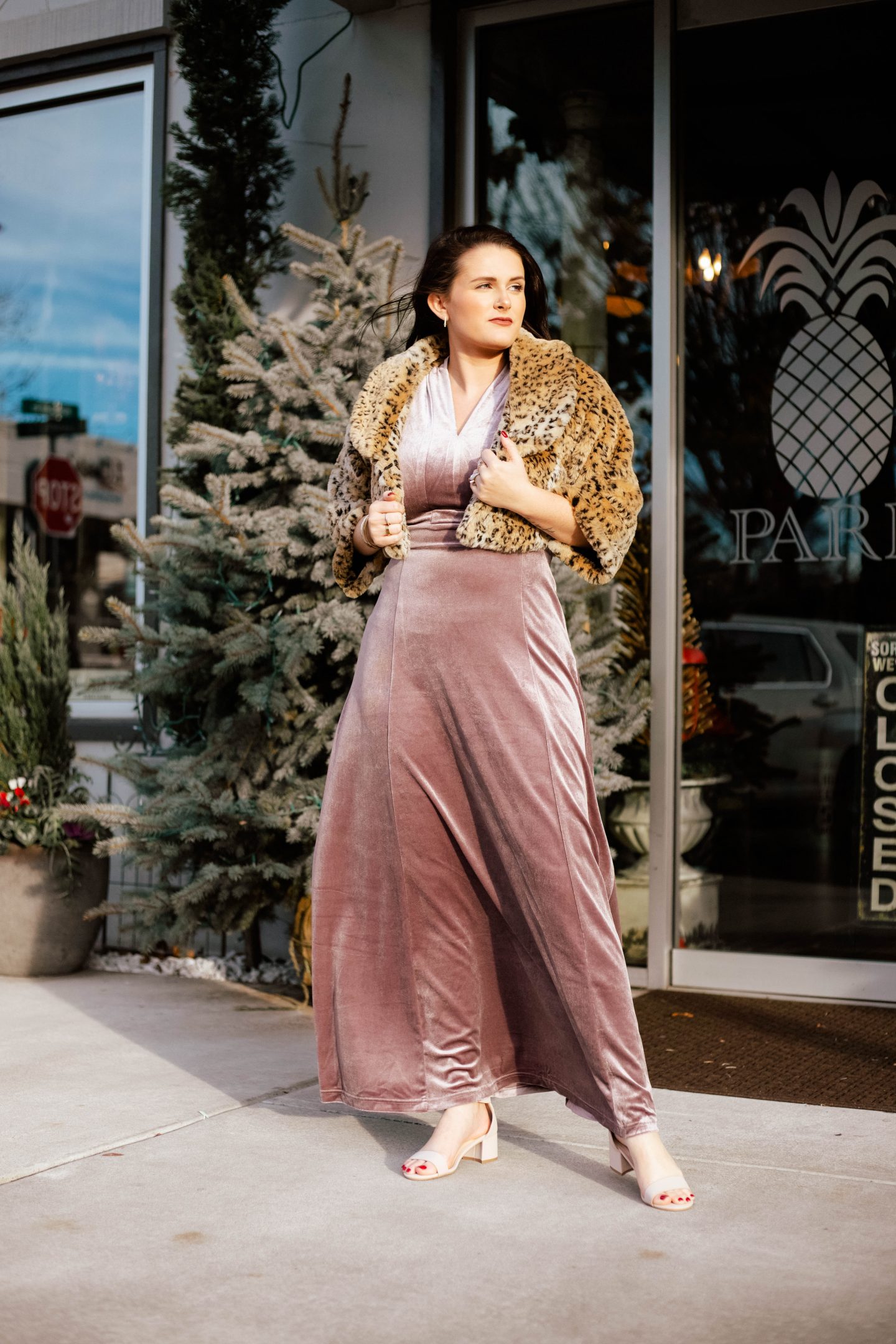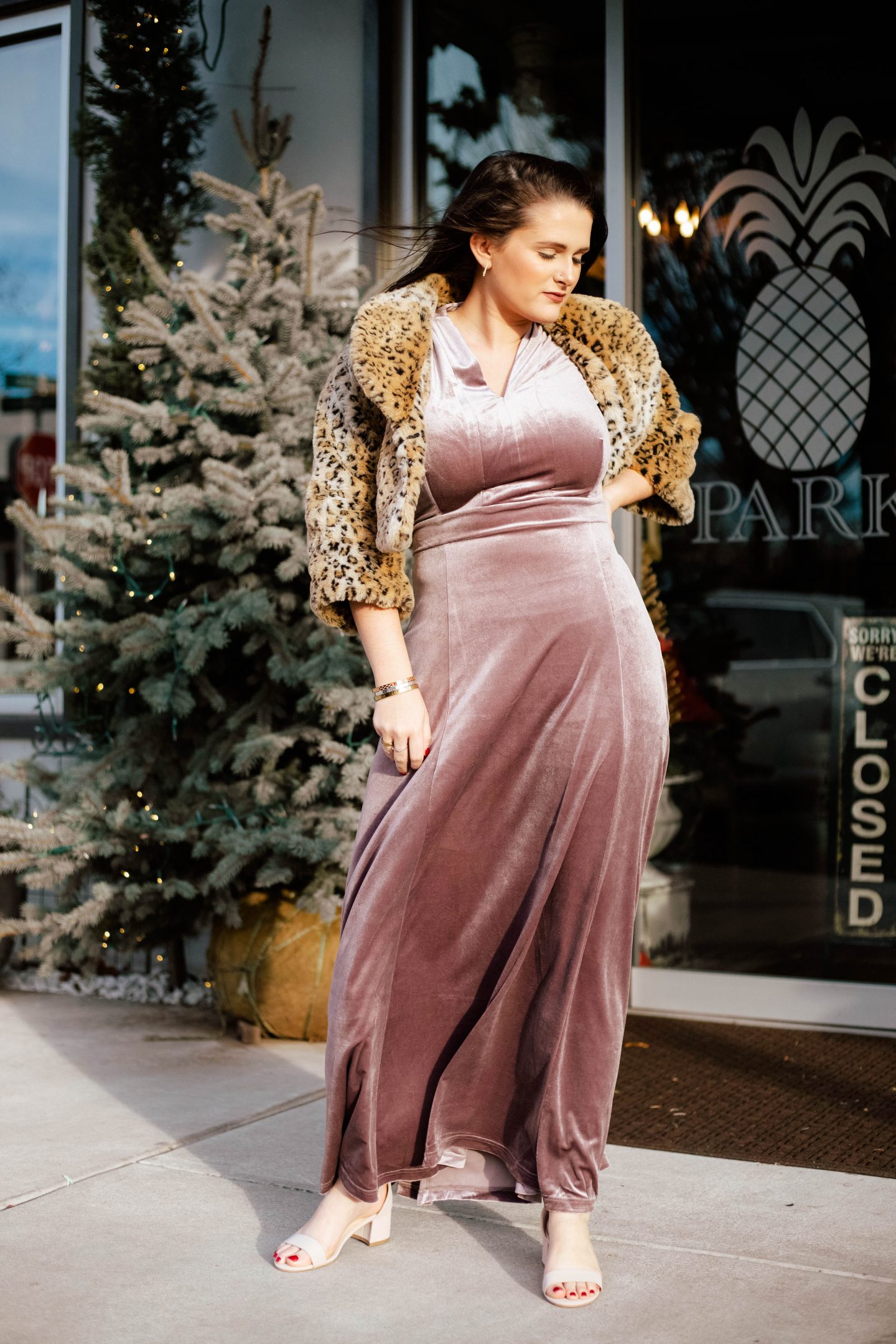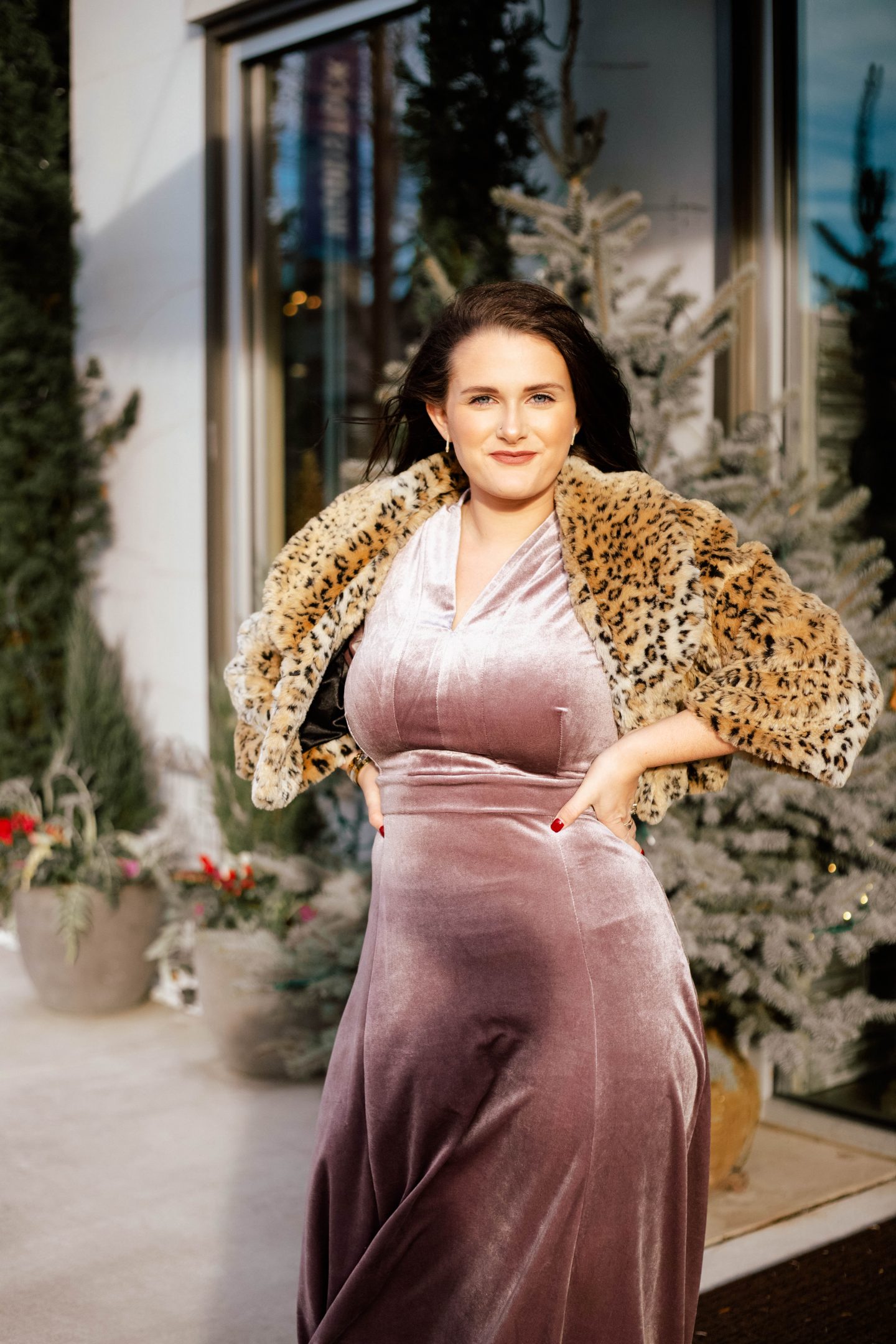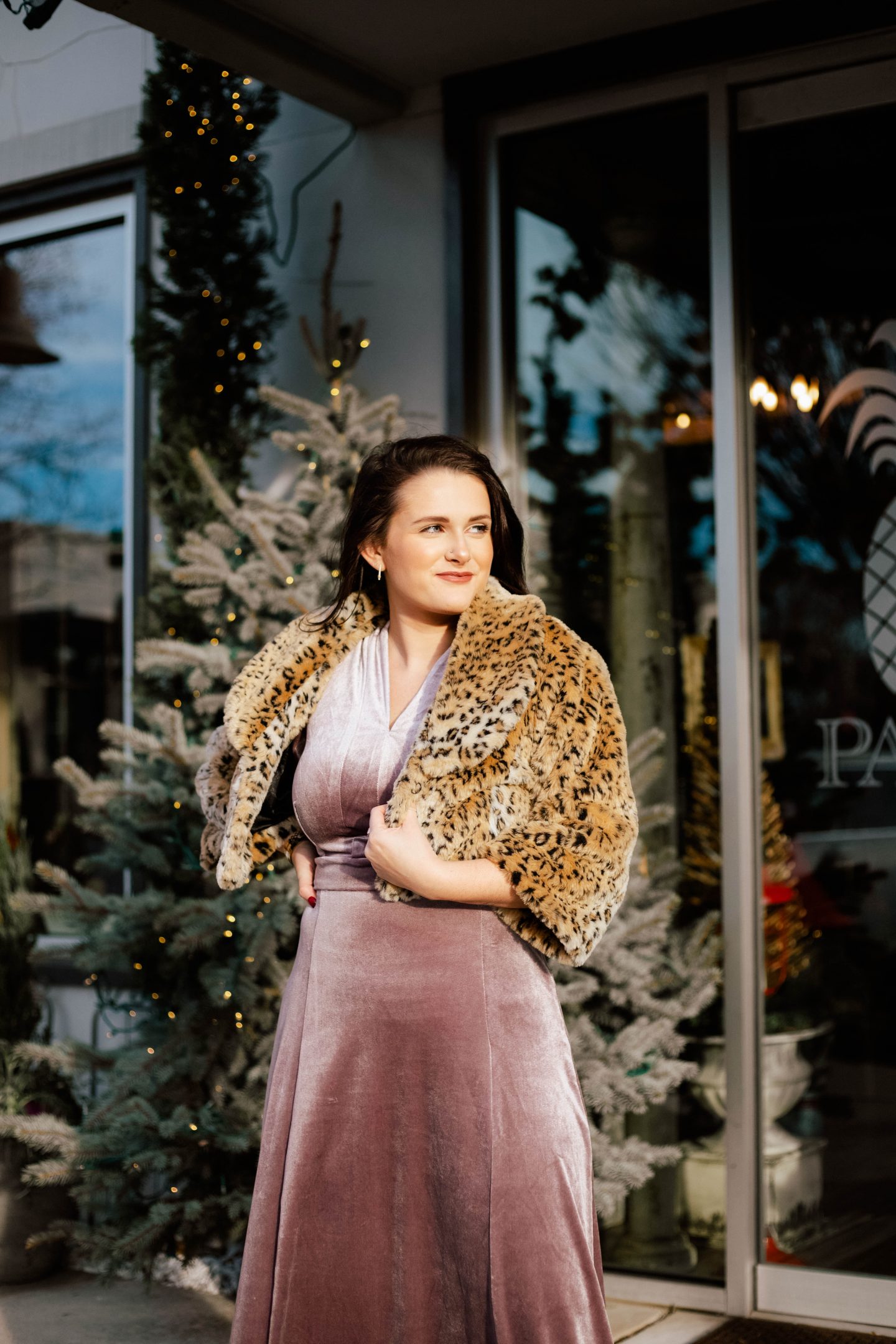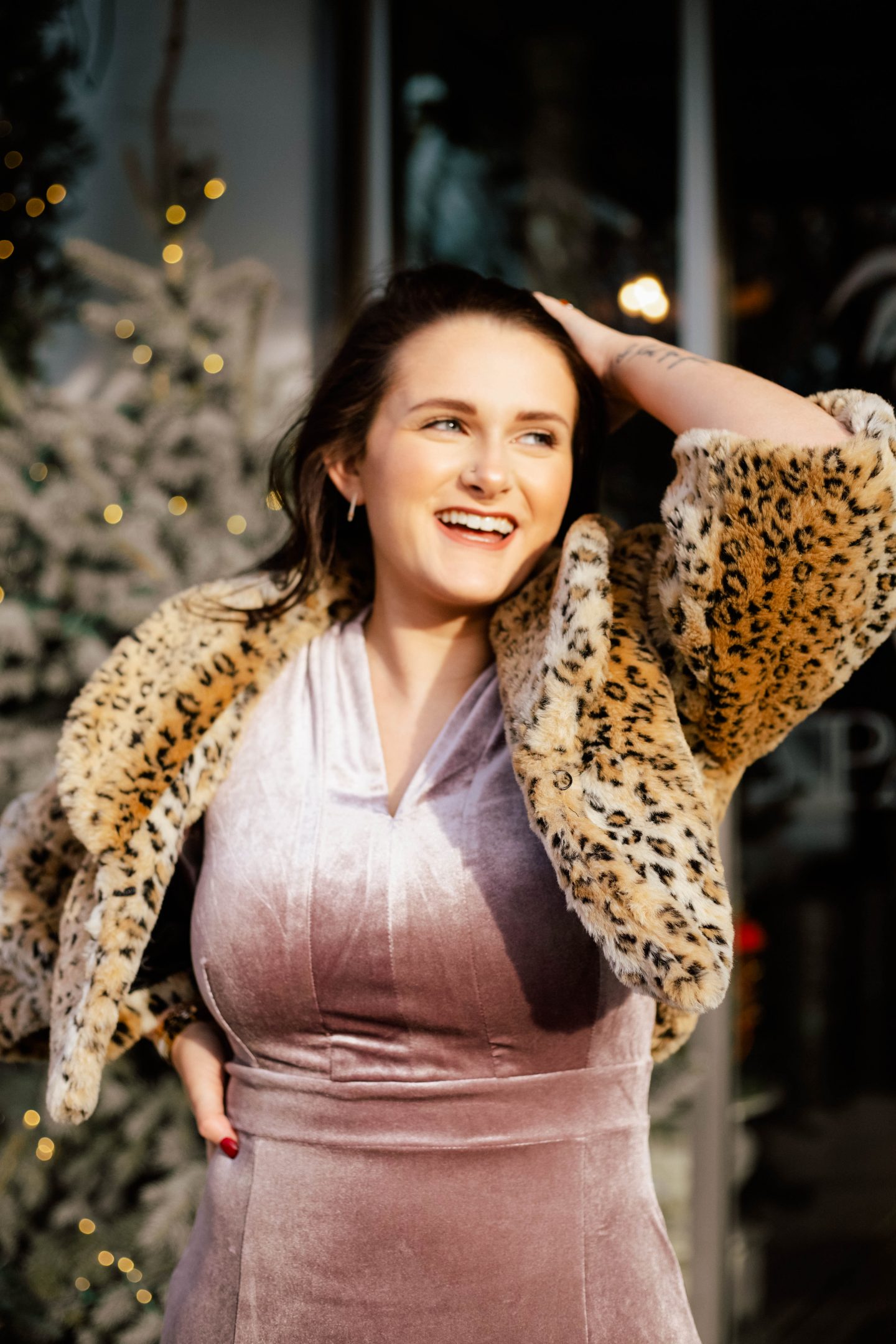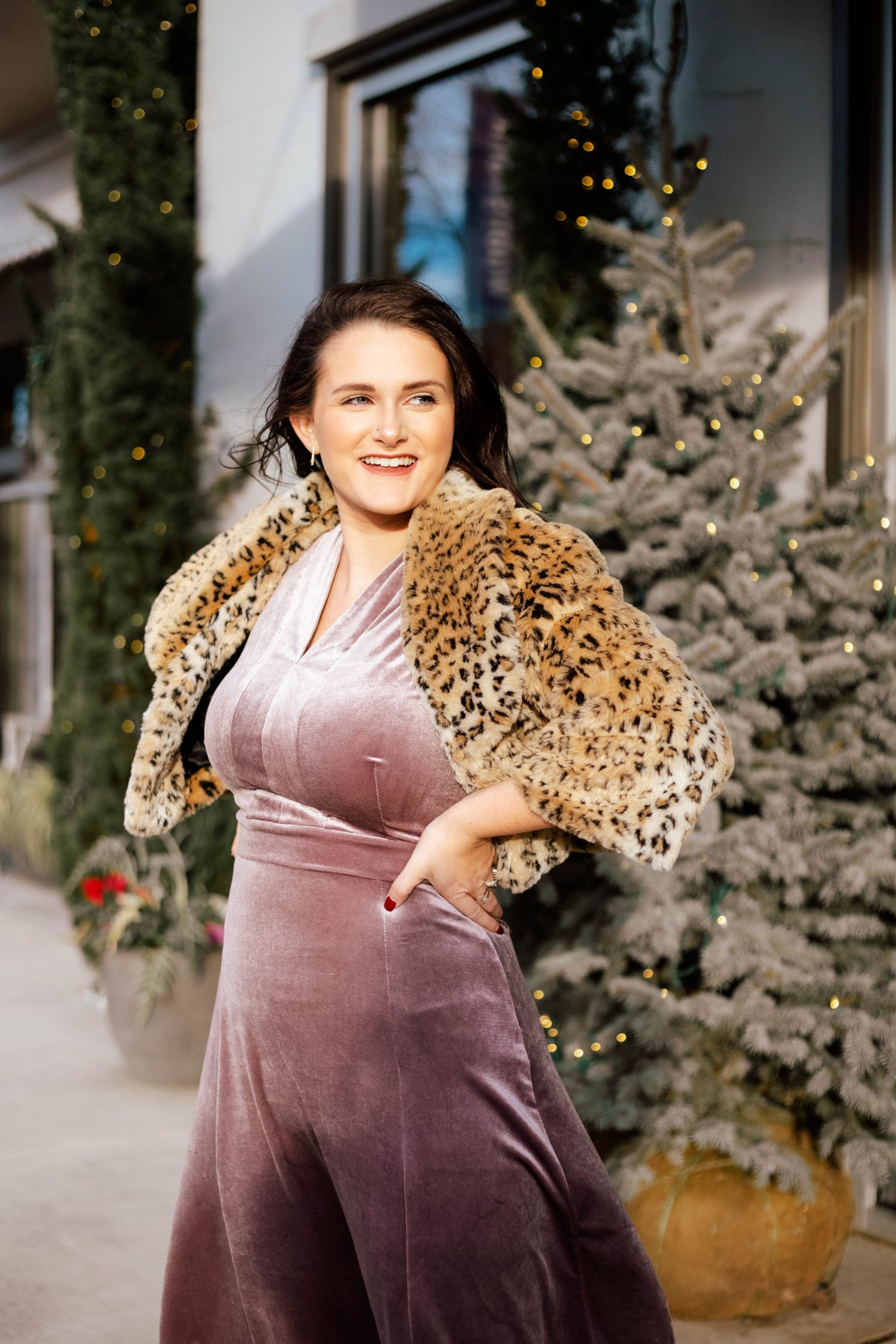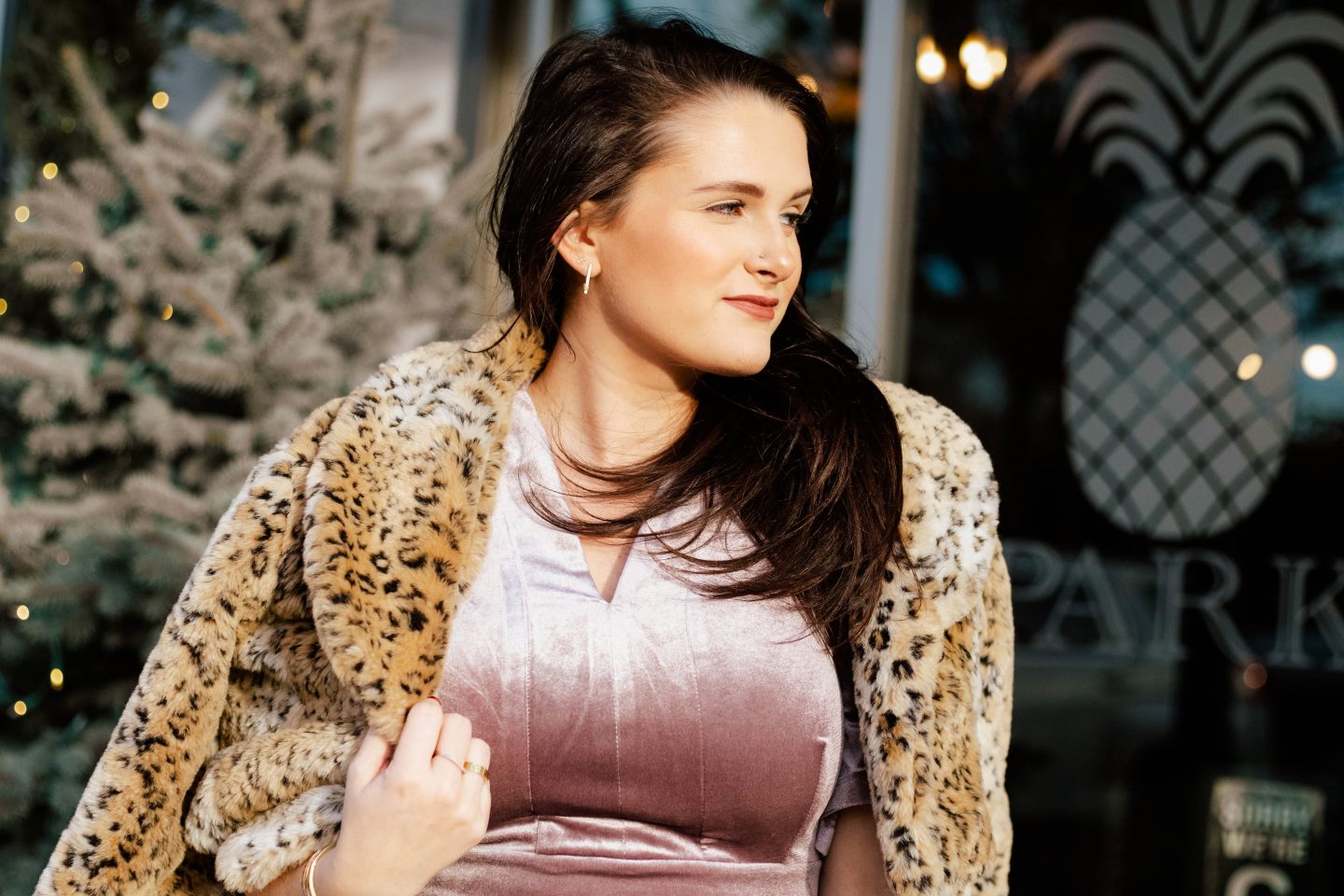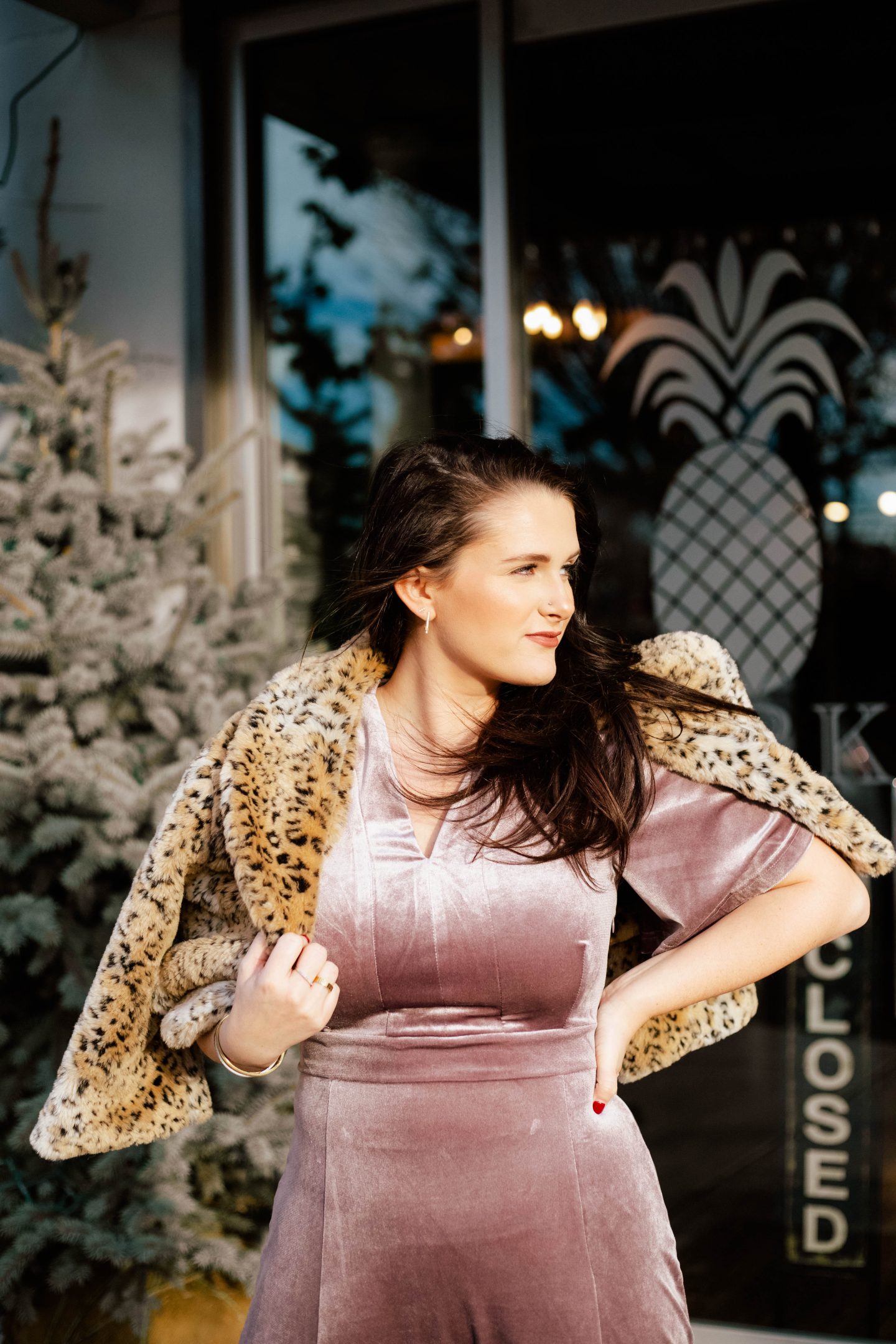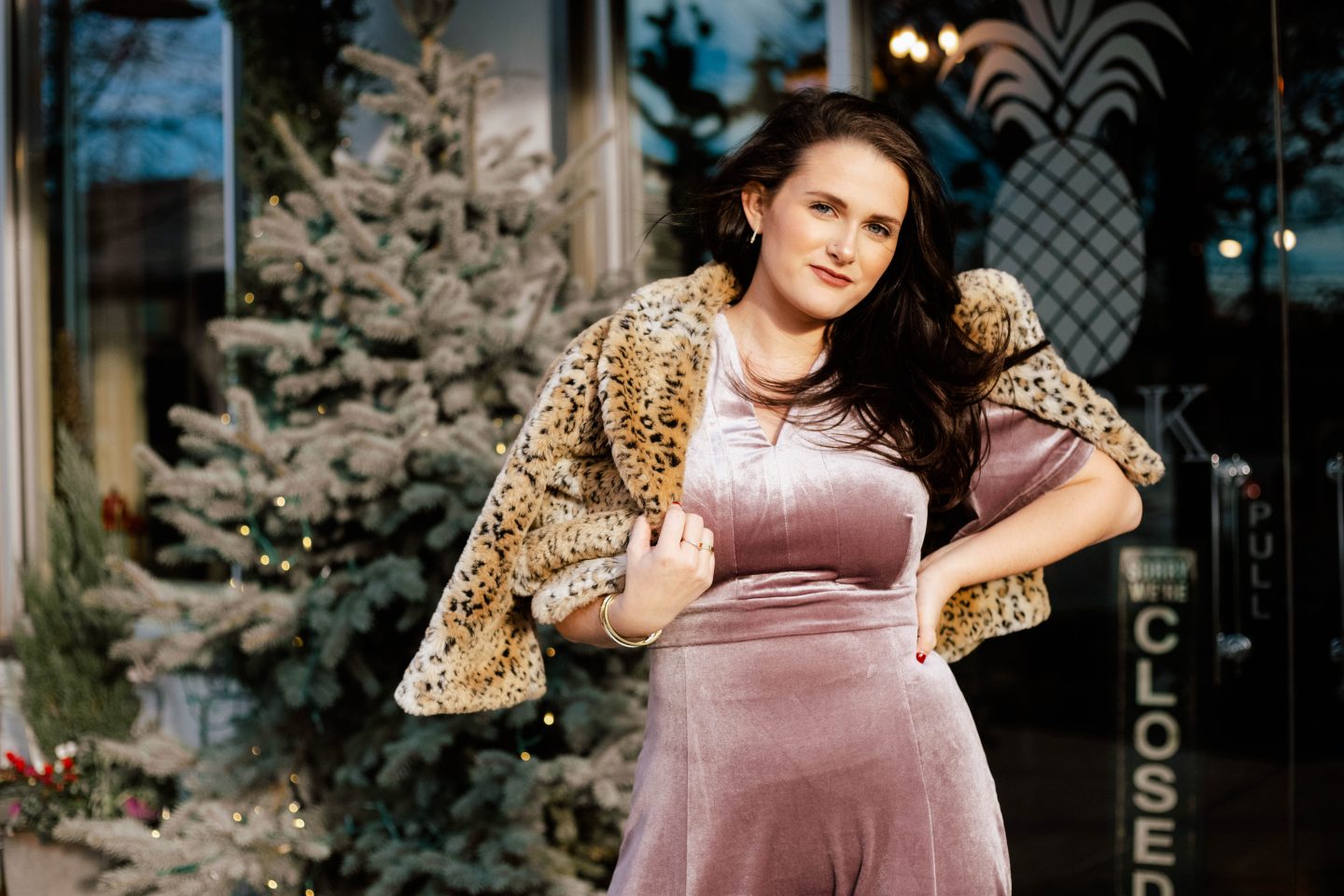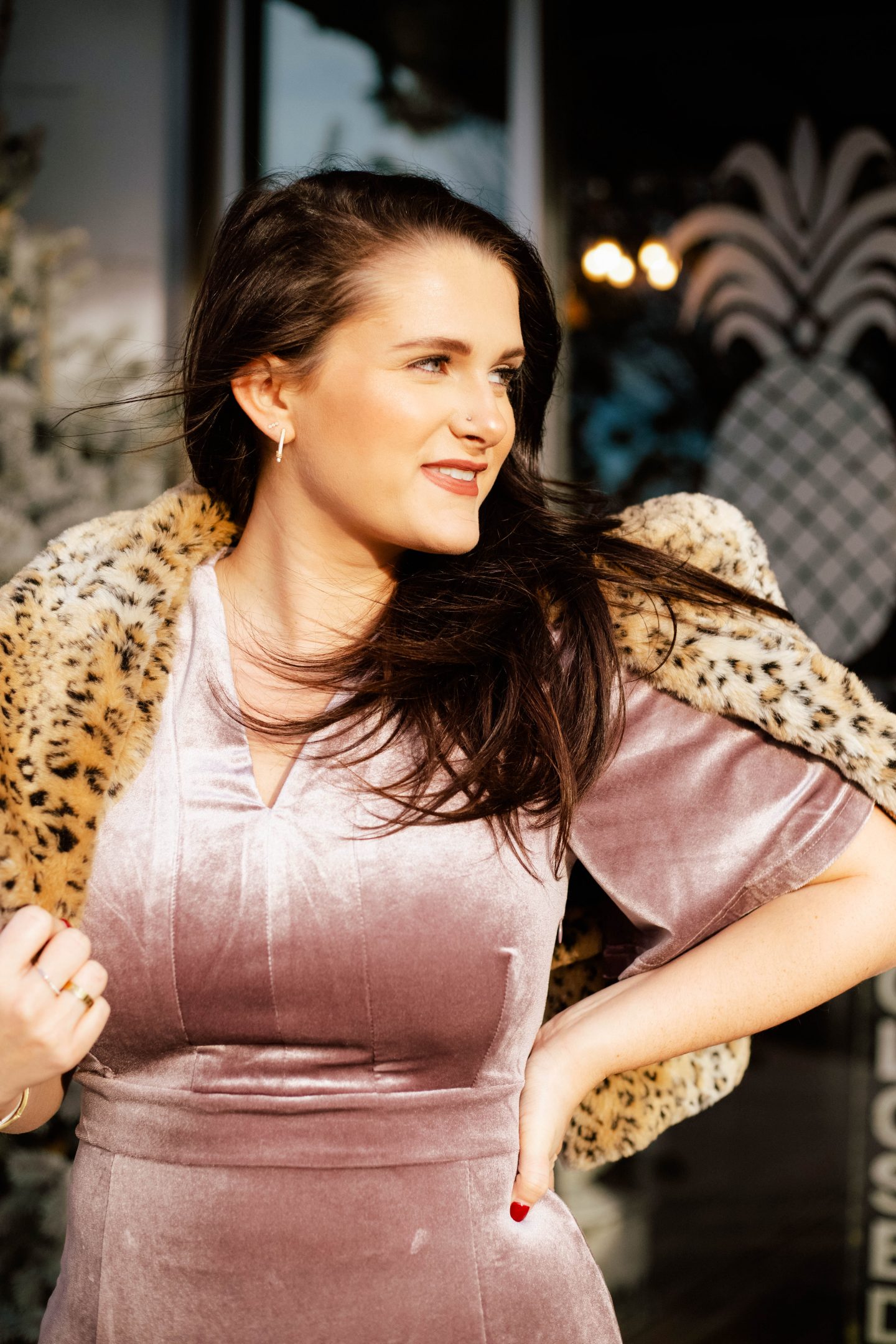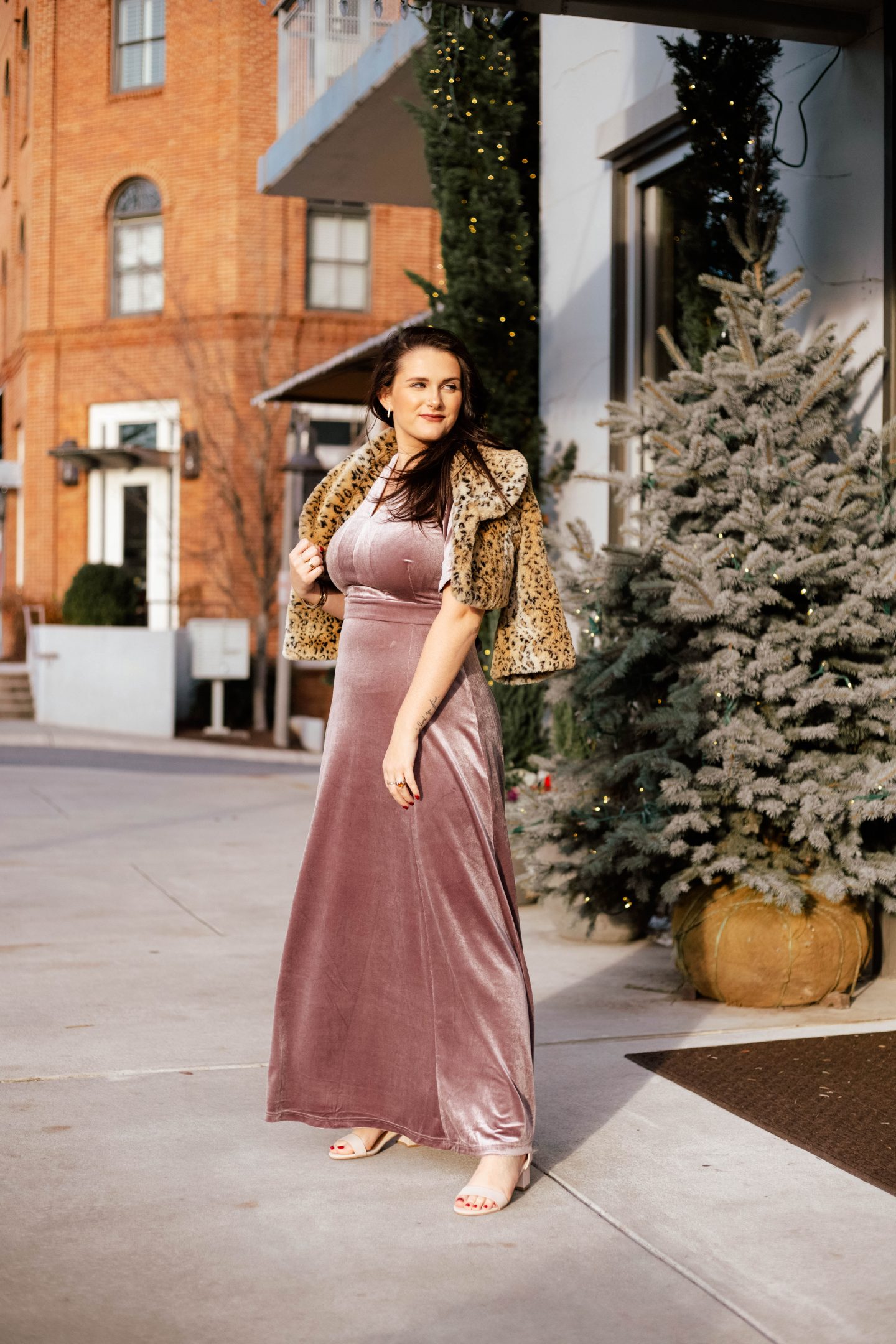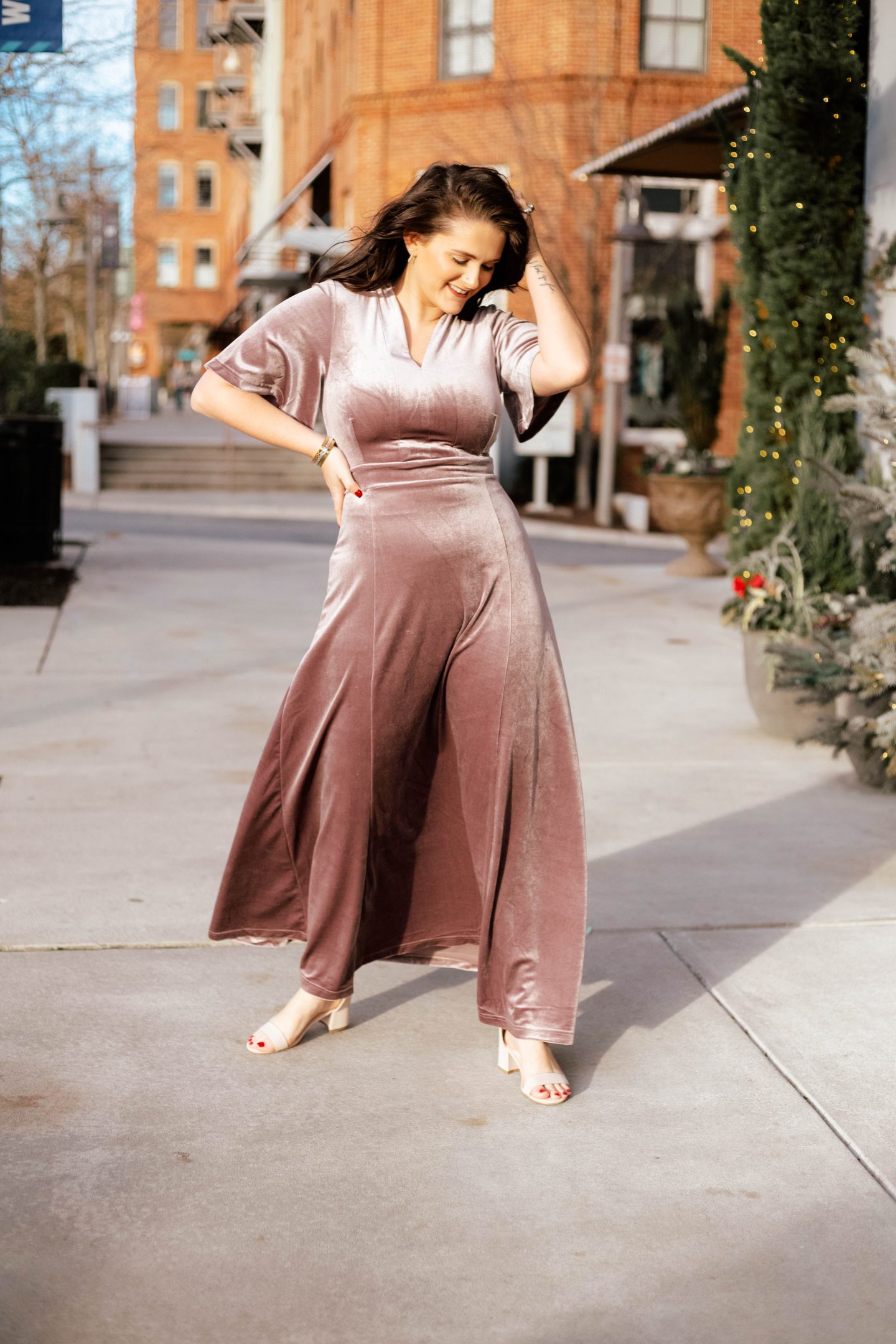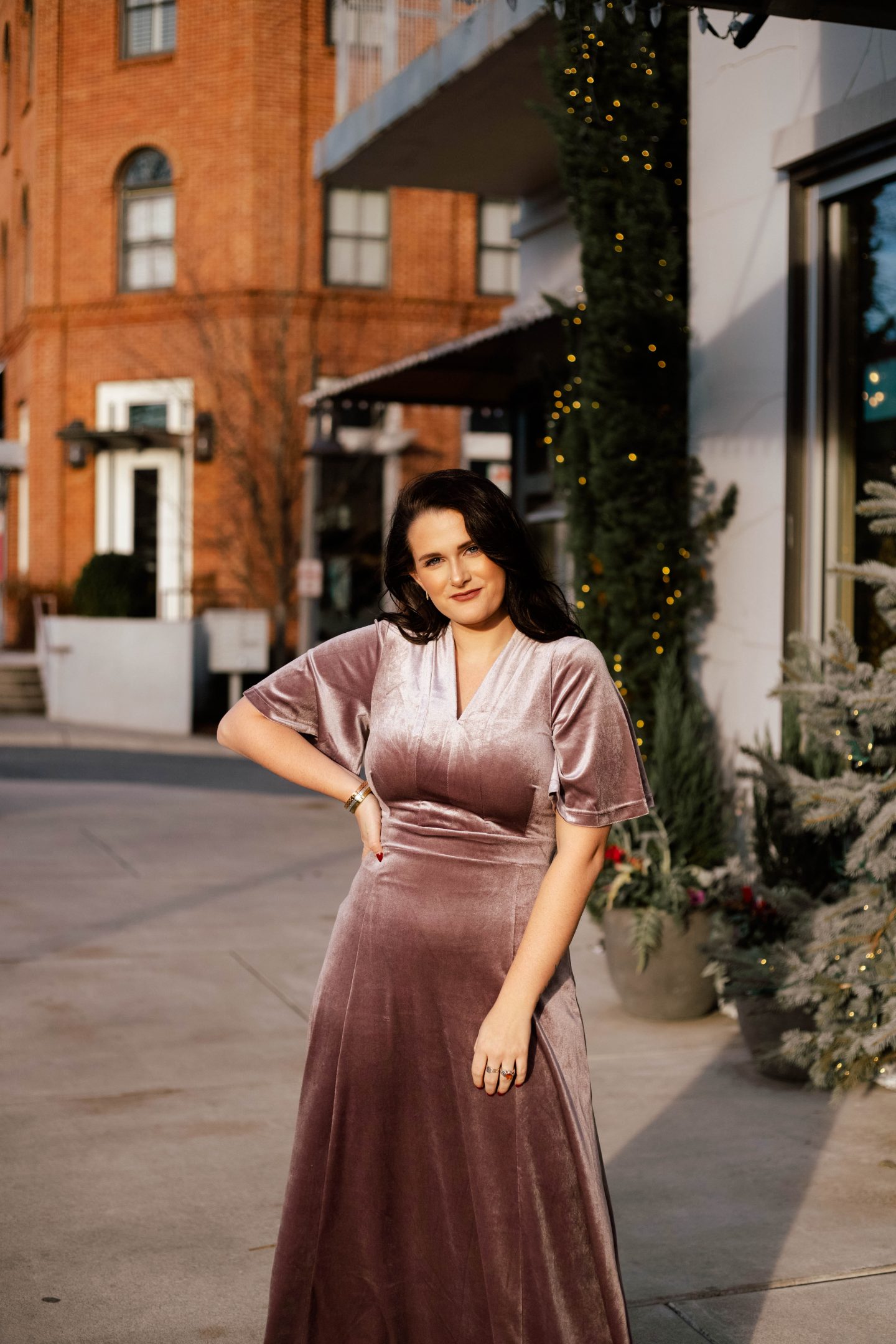 Y'all, this might just be one of my favorite looks to date! I saw this beautiful dress on Dress Up's Instagram when they first announced it and instantly fell in love. There's just something about the color, the fabric and the style of the dress that gets me.
The Selena Velvet Maxi Dress is the perfect statement piece for all of your holiday parties this year. I got a size small, and it fit great, but if you were to want a looser fit with a bigger chest, go with your true size! The dress also ties in the back, so you have the option to accentuate your figure in any way you want here. It's a classic piece that can be kept on hand in your wardrobe for occasions to come!
I paired it with a faux fur leopard cropped jacket for a fun pop of print! I love this lilac shade with the leopard, truly a stunning contrast. This exact jacket is from Target and I actually purchased it back in high school. I'm so glad that my mom told me not to get rid of it because it would come in handy one day, and she was right. So, I'm linking several different affordable alternatives here and here!
I chose to go with the Lexus Block Heels so I'm able to dance the night away! But a bold, or neutral, colored pump, or even a print/patterned shoe would be fun here. Imagine a patterned pointed-toe stiletto with a jewel on the front?! Gorgeous! Lastly, throw on some statement earrings and a simple crossbody for the final touches.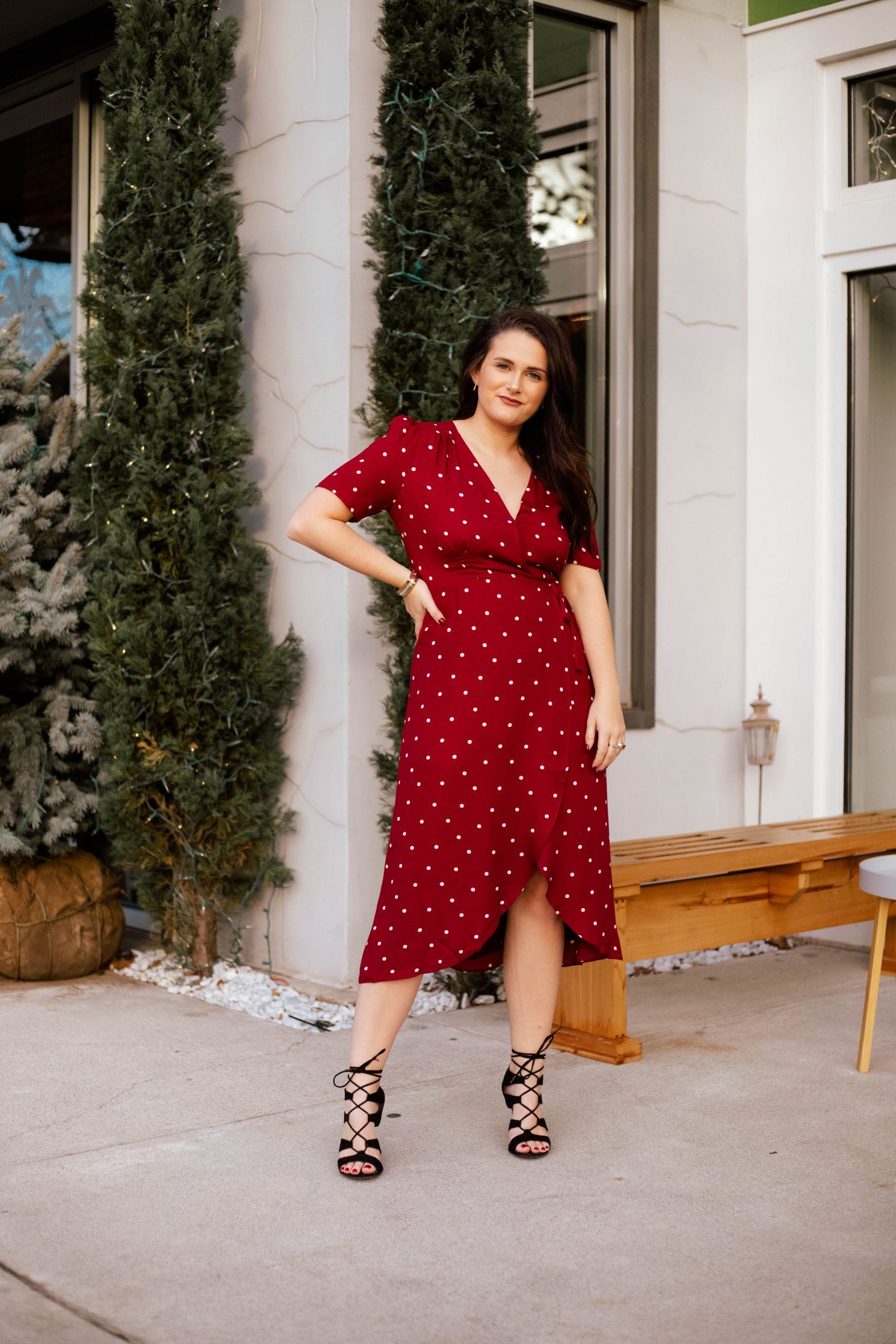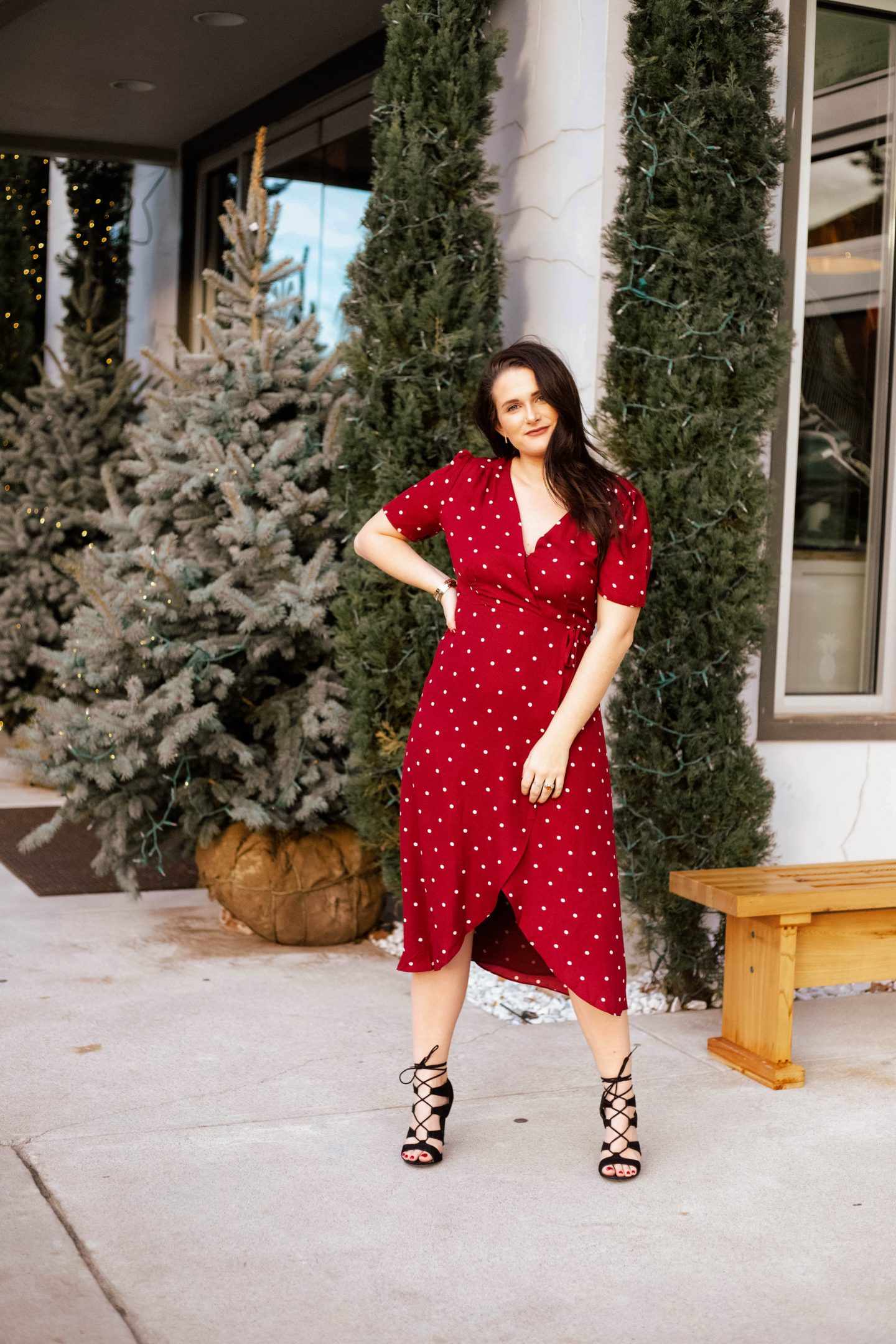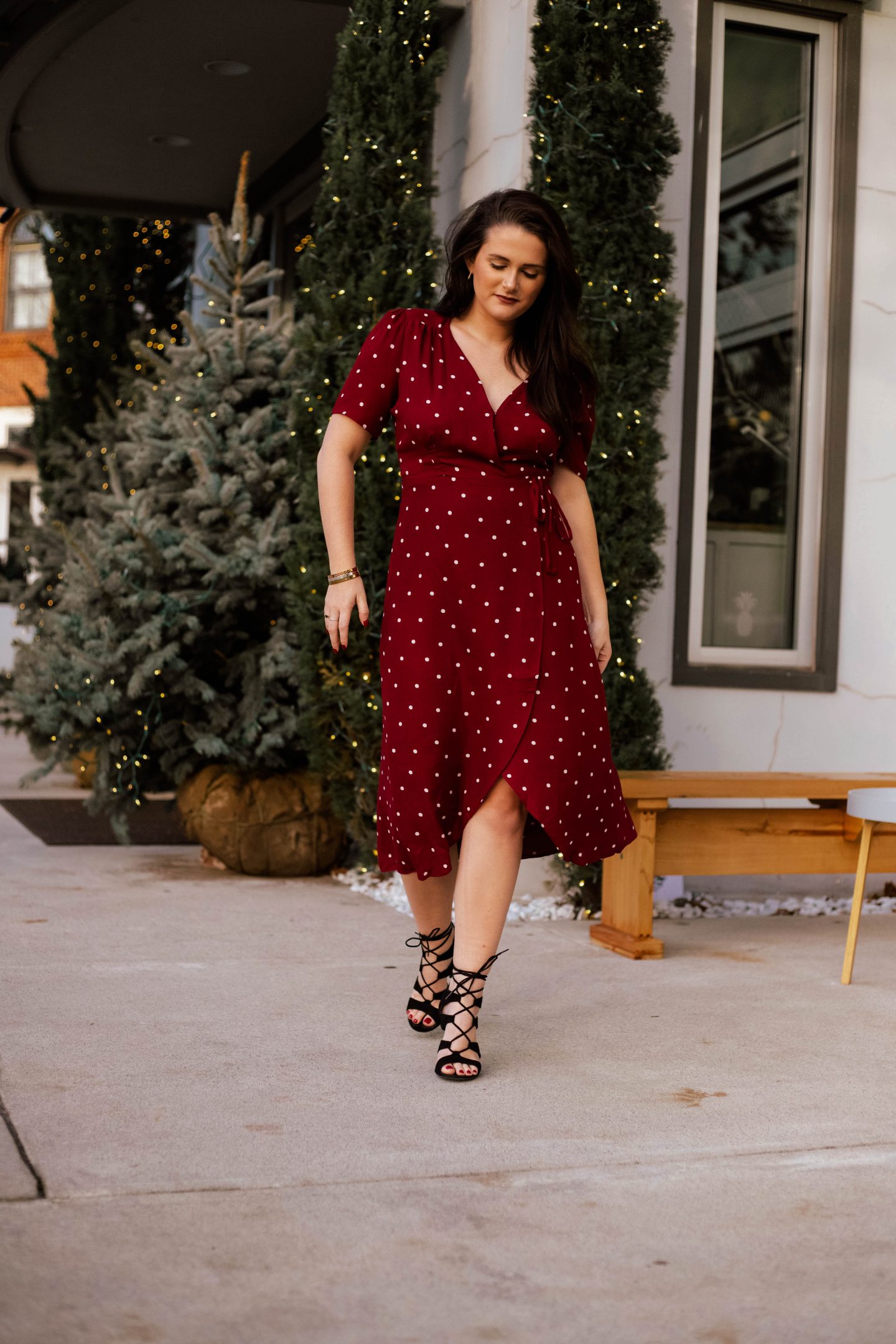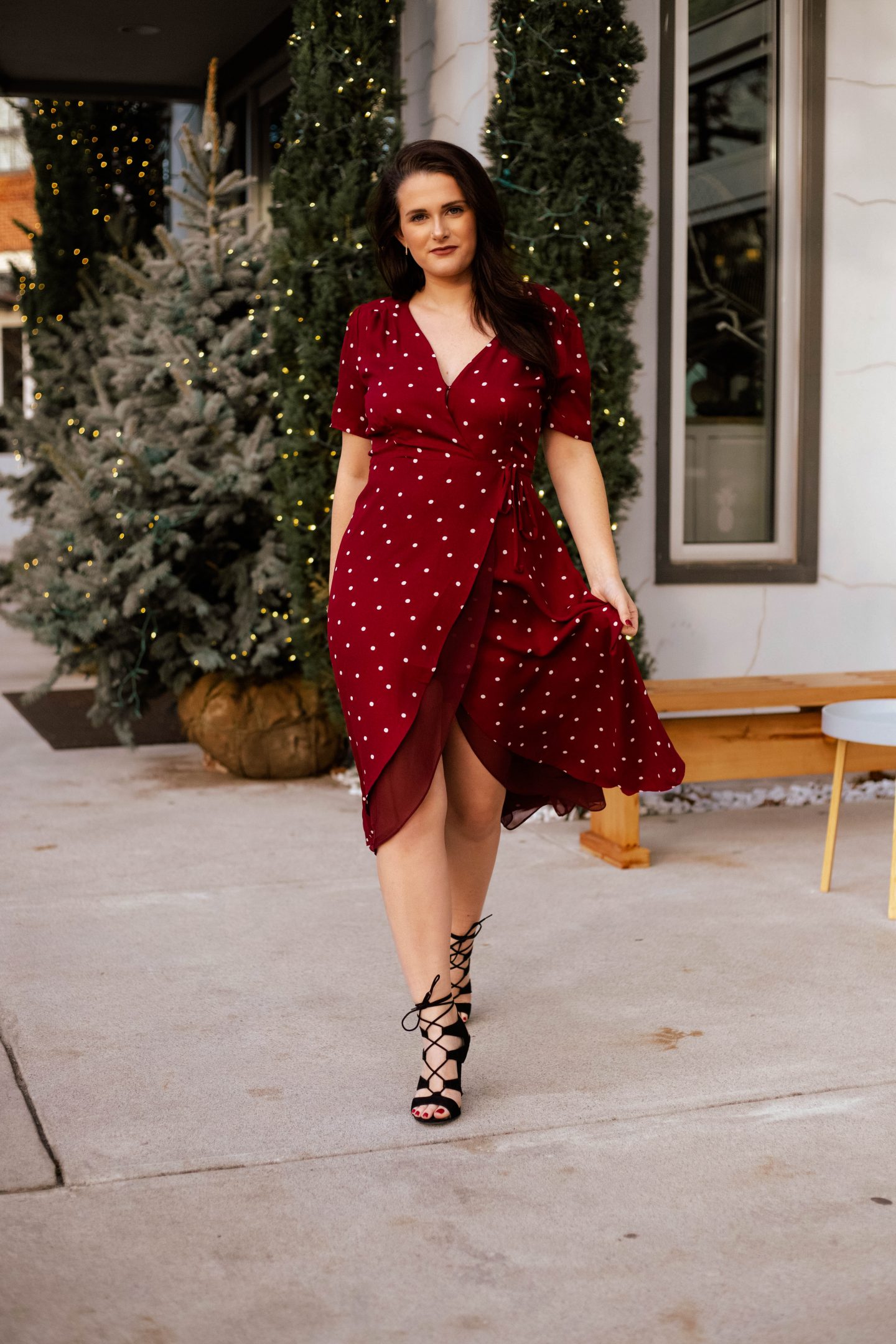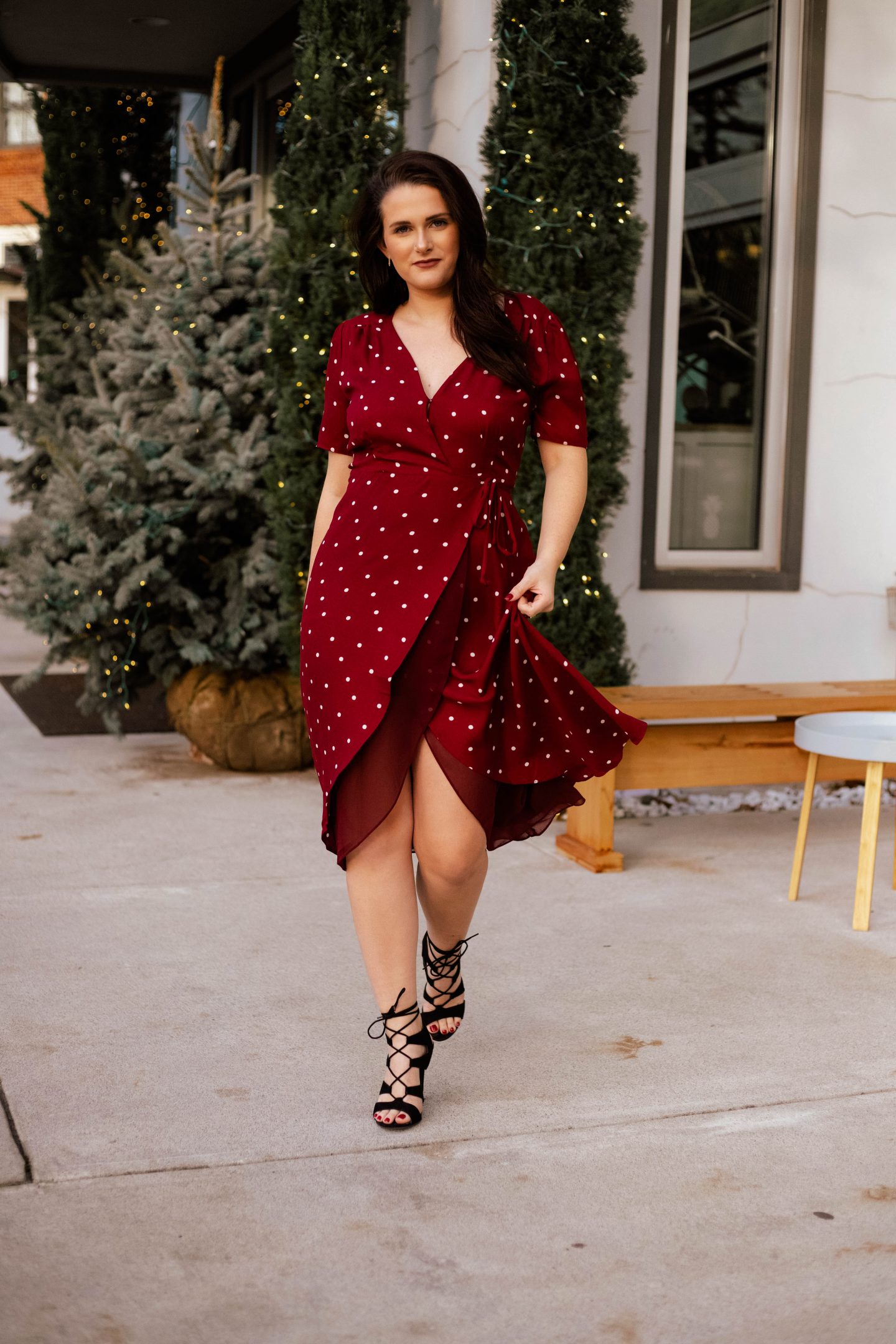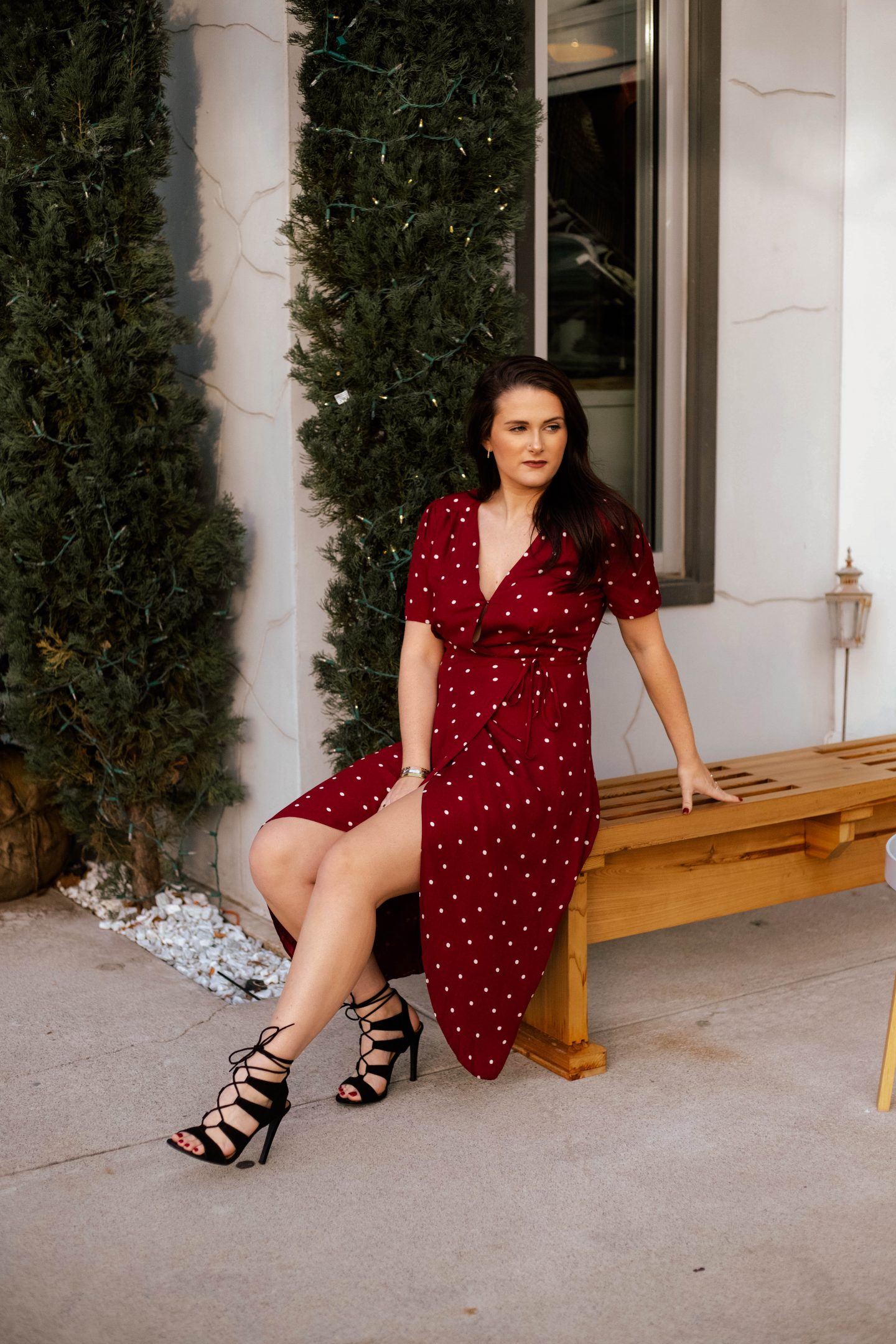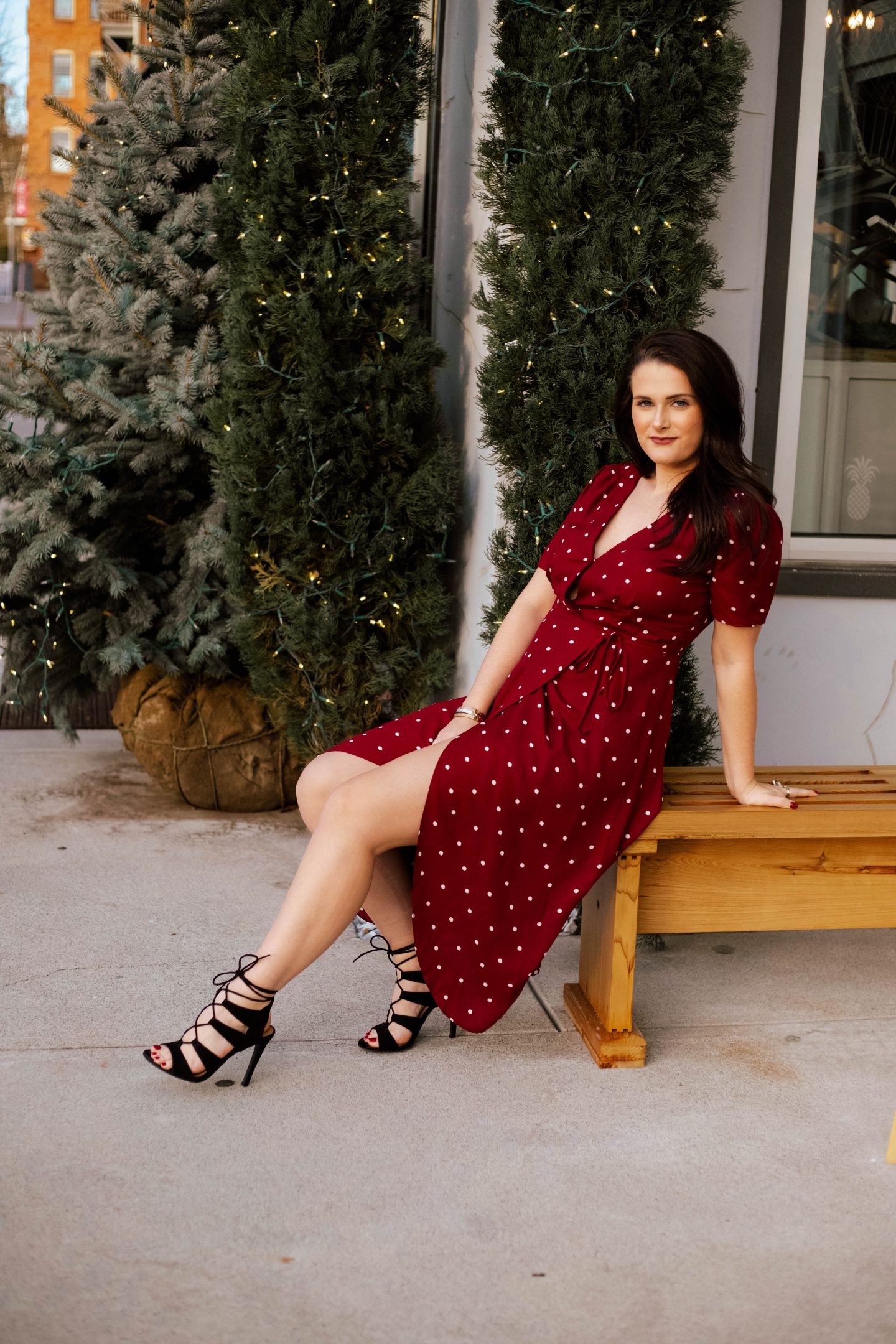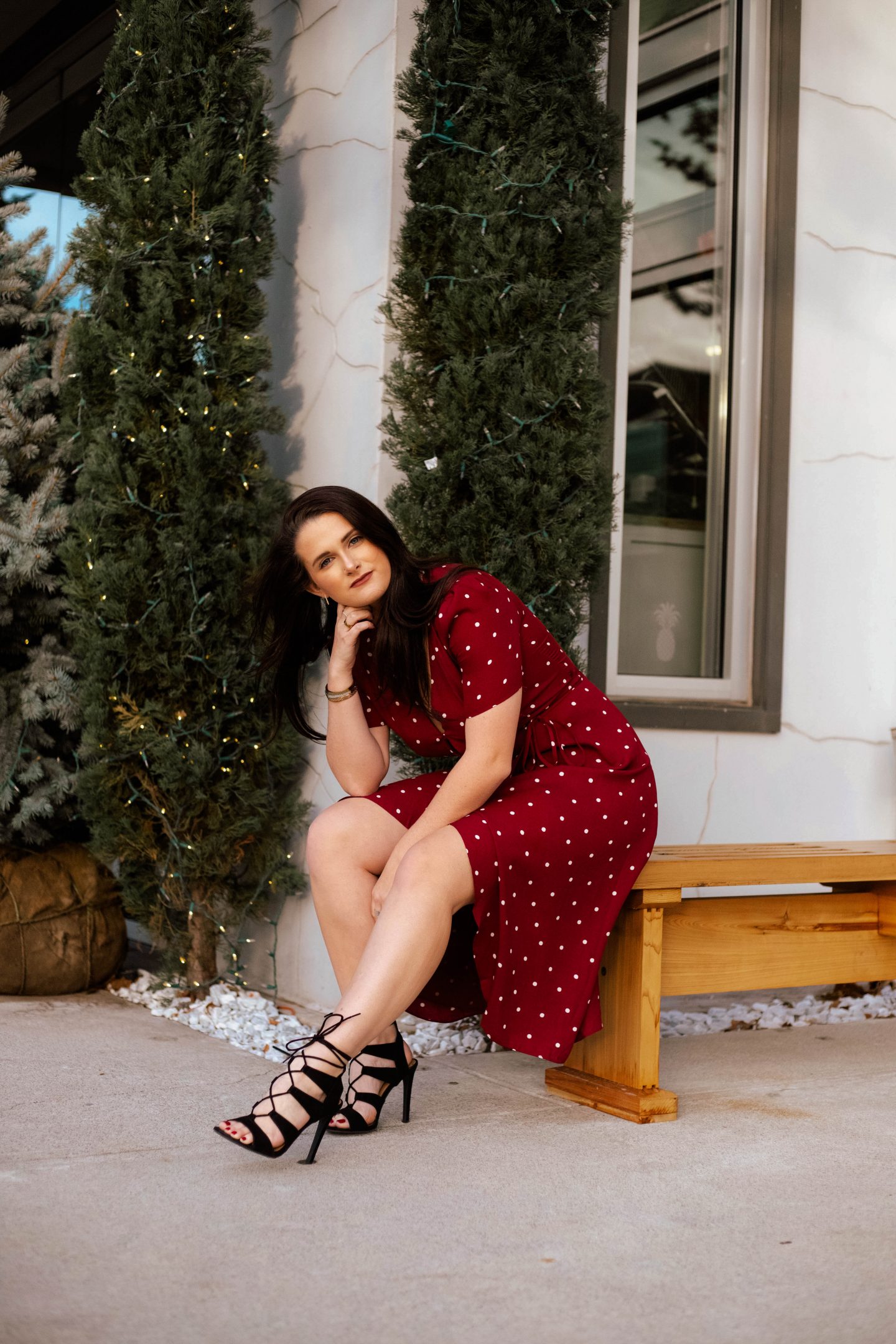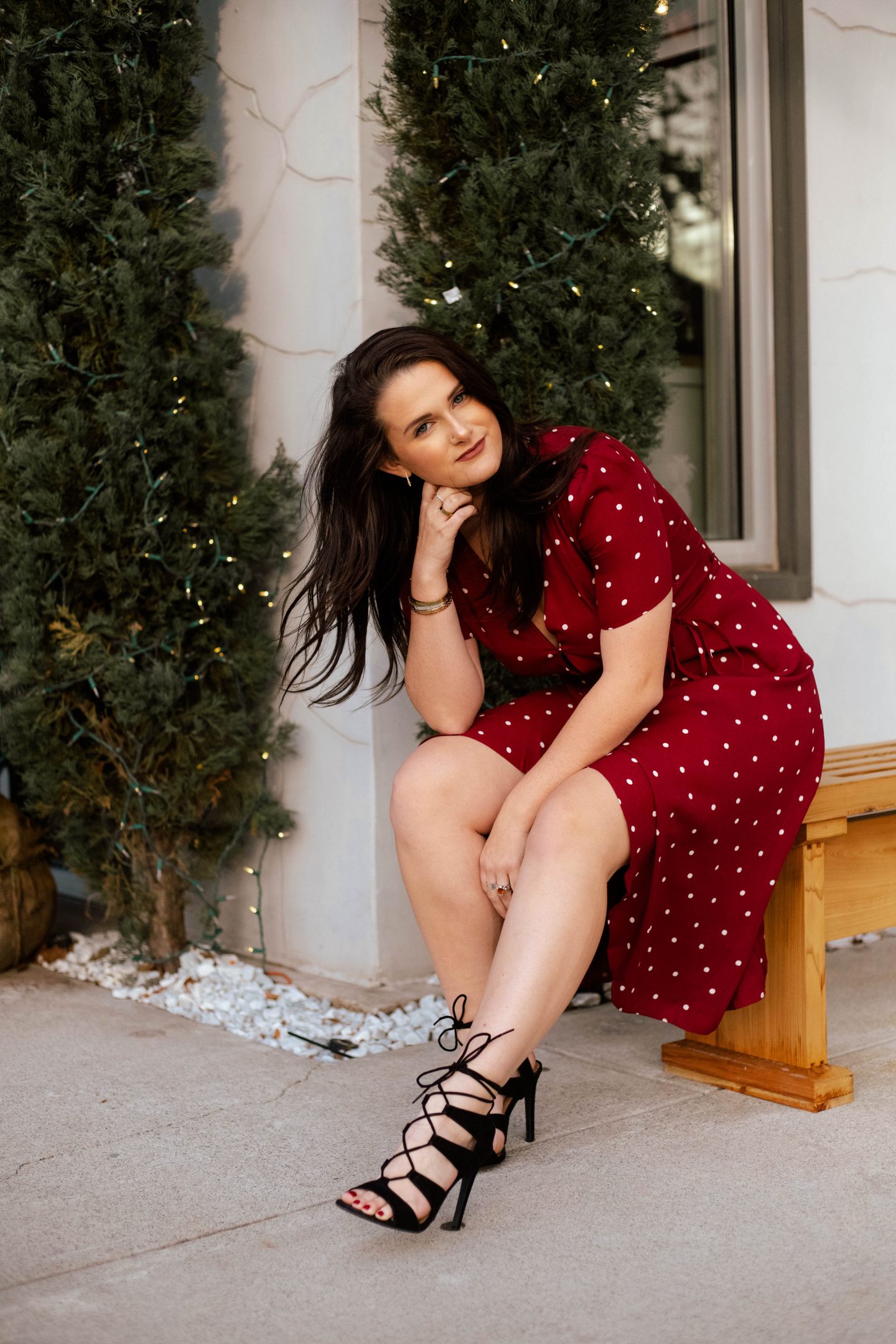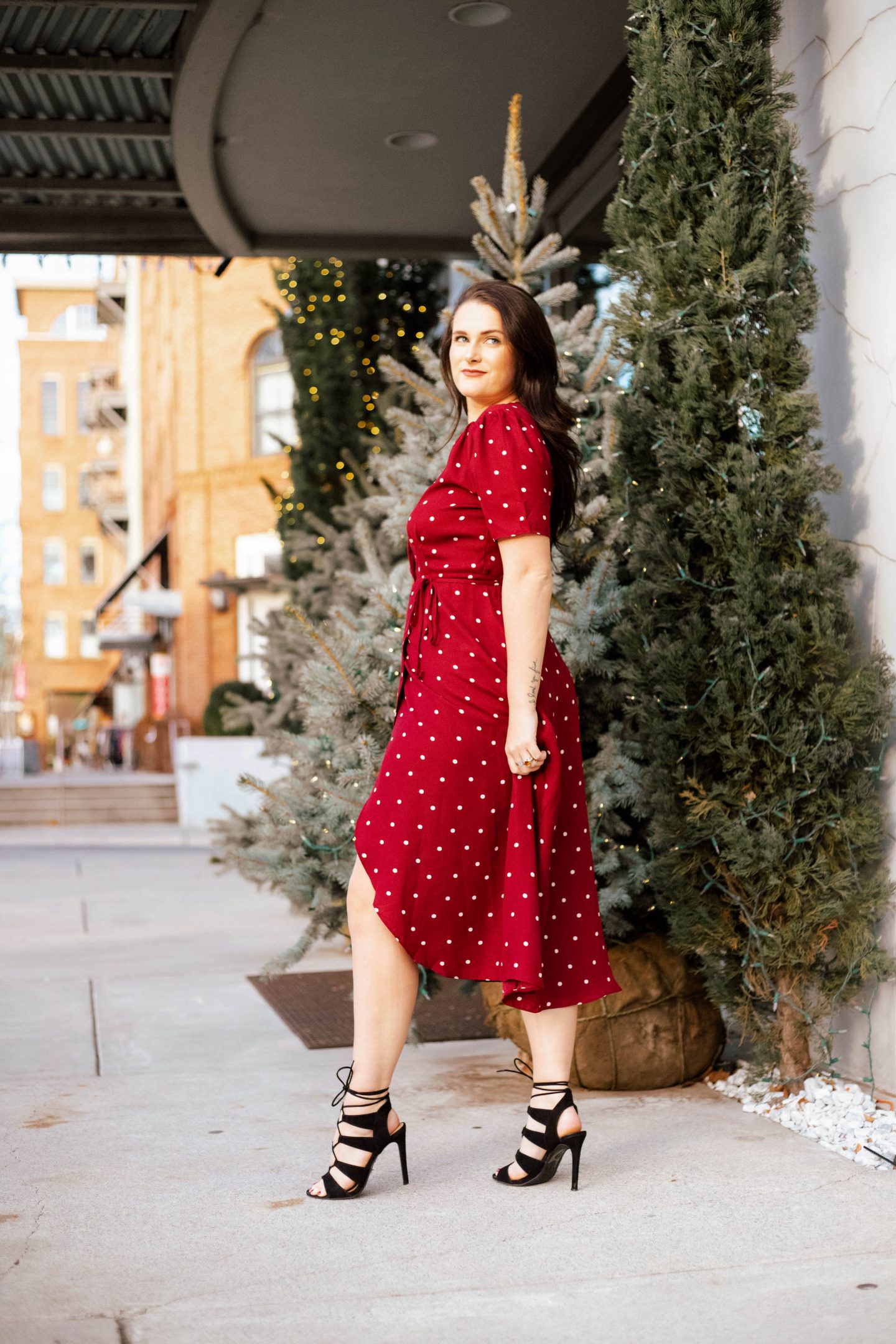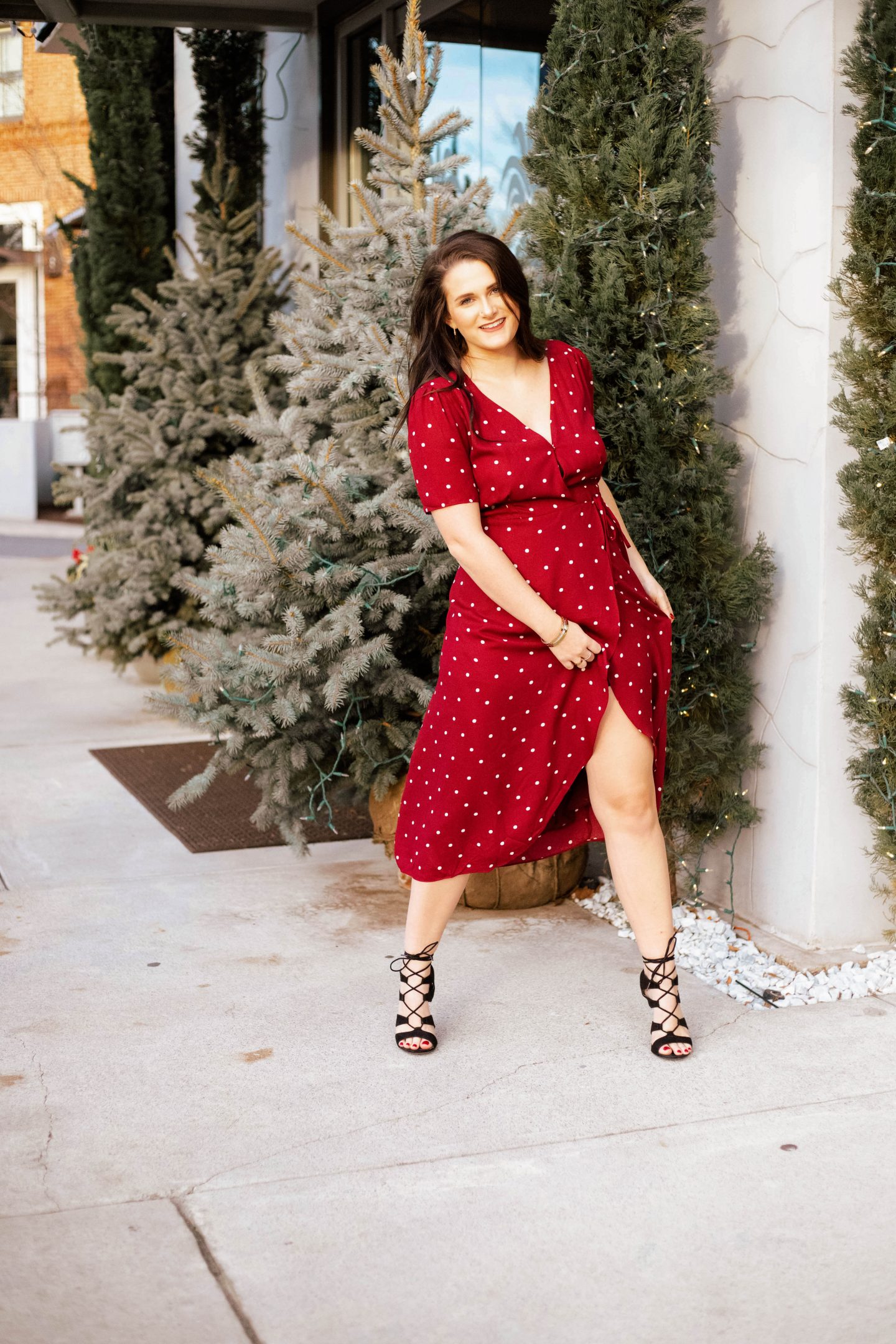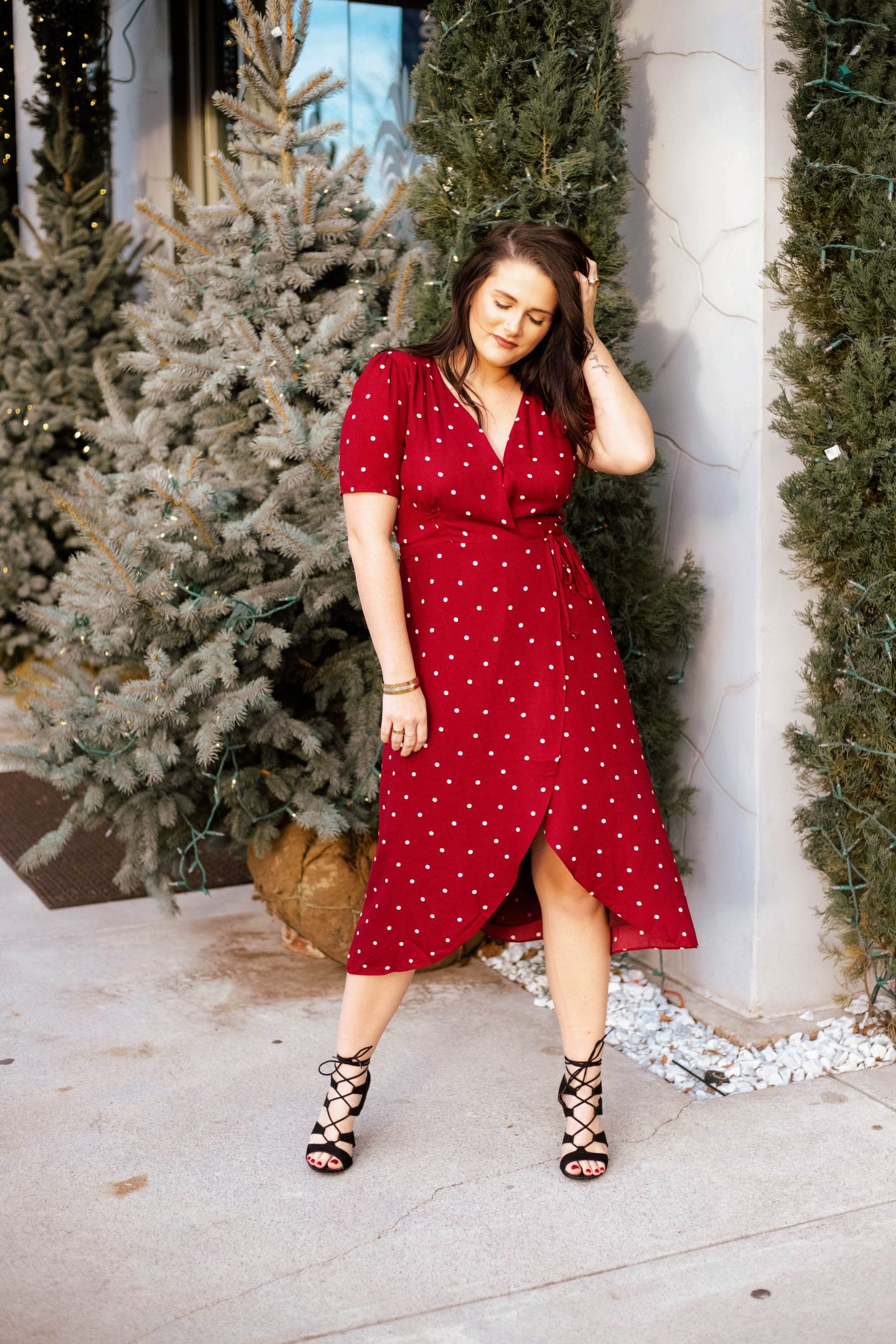 A wrap dress is one of the most flattering pieces you can put on your body! No matter your body style, a wrap dress is going to accentuate your curves the right way. I love how a wrap dress hugs you in the right places, isn't too revealing and offers up something a little on the sexier side.
The Stacie Polka Dot Midi Dress comes in two colors, maroon and emerald, and I'm wearing a size medium. For reference, I have a larger chest, so I had to take my bra off here to keep true to my size. If you're uncomfortable going the pasties route, throw on a lace bralette for a little bit of added detail and coverage! Another great detail of this dress is the closure on the top, making it more conservative — perfect for the office, holiday party or Christmas Eve service!
Since this dress is a midi-length dress and I'm on the shorter side, I went with a lace-up stiletto to elongate my legs! For the finishing touches, I added some of my favorite simple jewelry. Pair it with a long peacoat and an envelope clutch and you've got the perfect holiday look!
Thank you to my favorite boutique, Dress Up, for working with me to put together my 2018 Holiday Look Book! For all of your holiday outfits, or wardrobe needs in general, head over to their website or pop into one of their locations for affordable, on-trend pieces that will have heads turning!
Photography by The Hobbyist