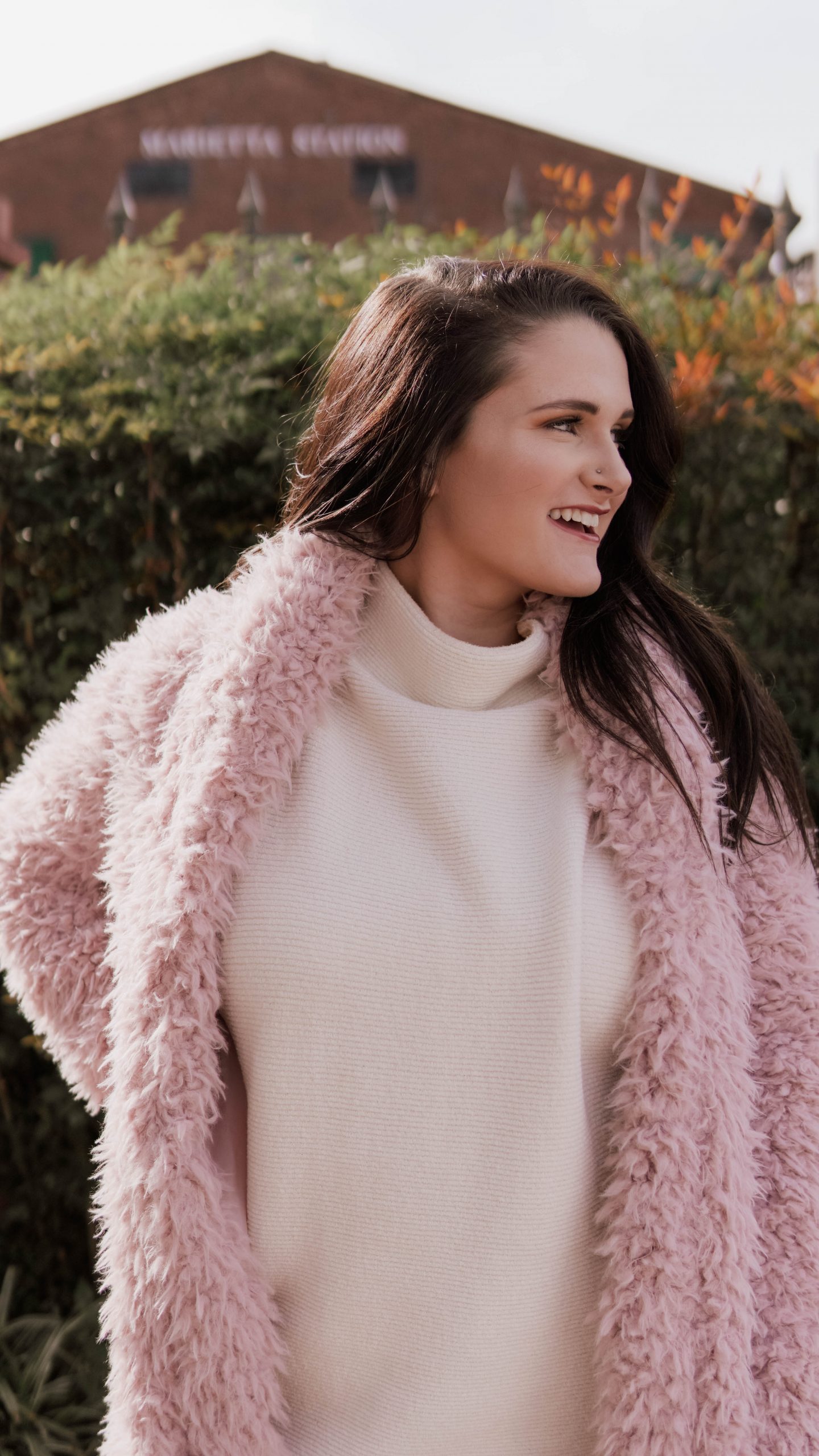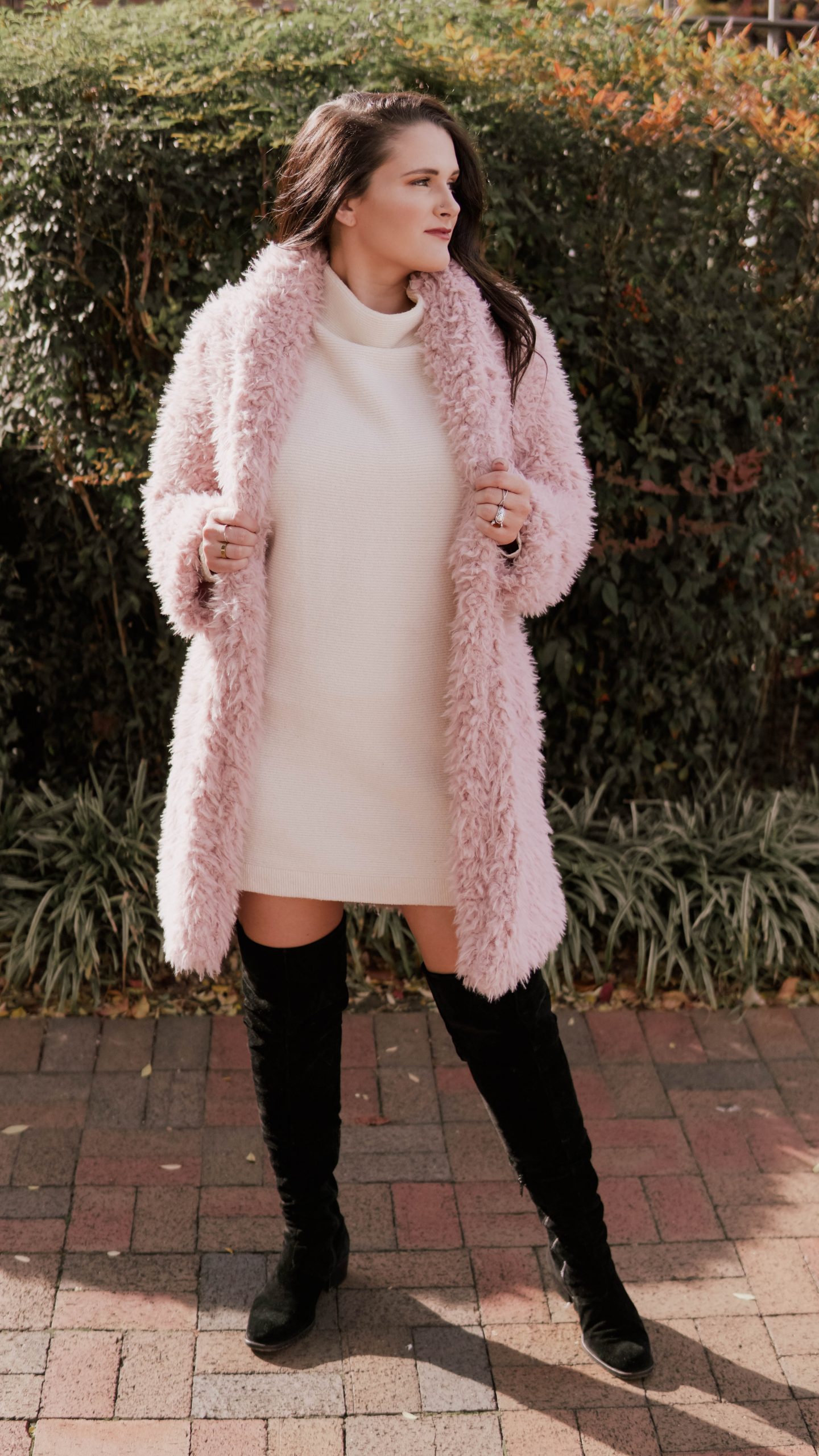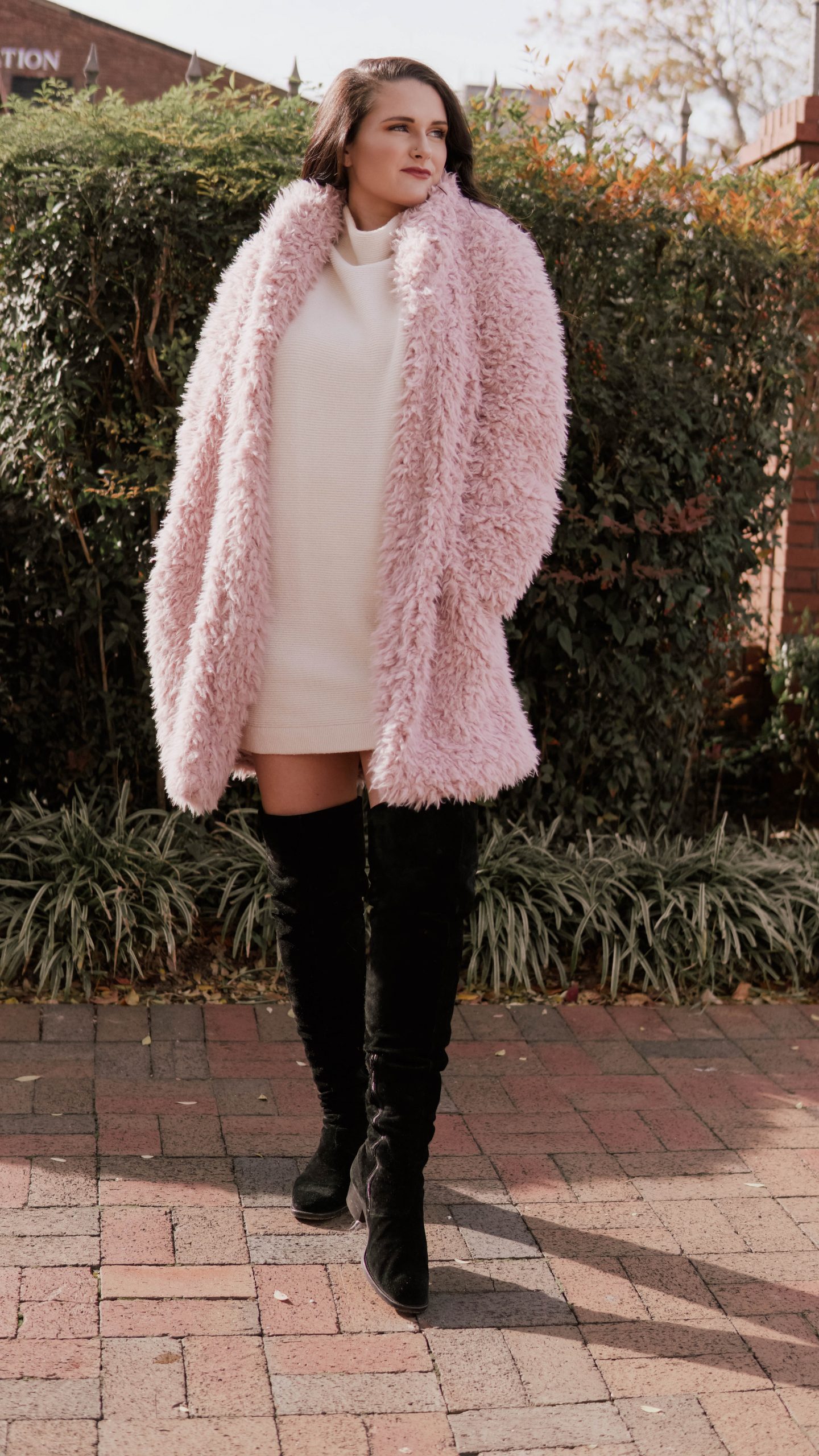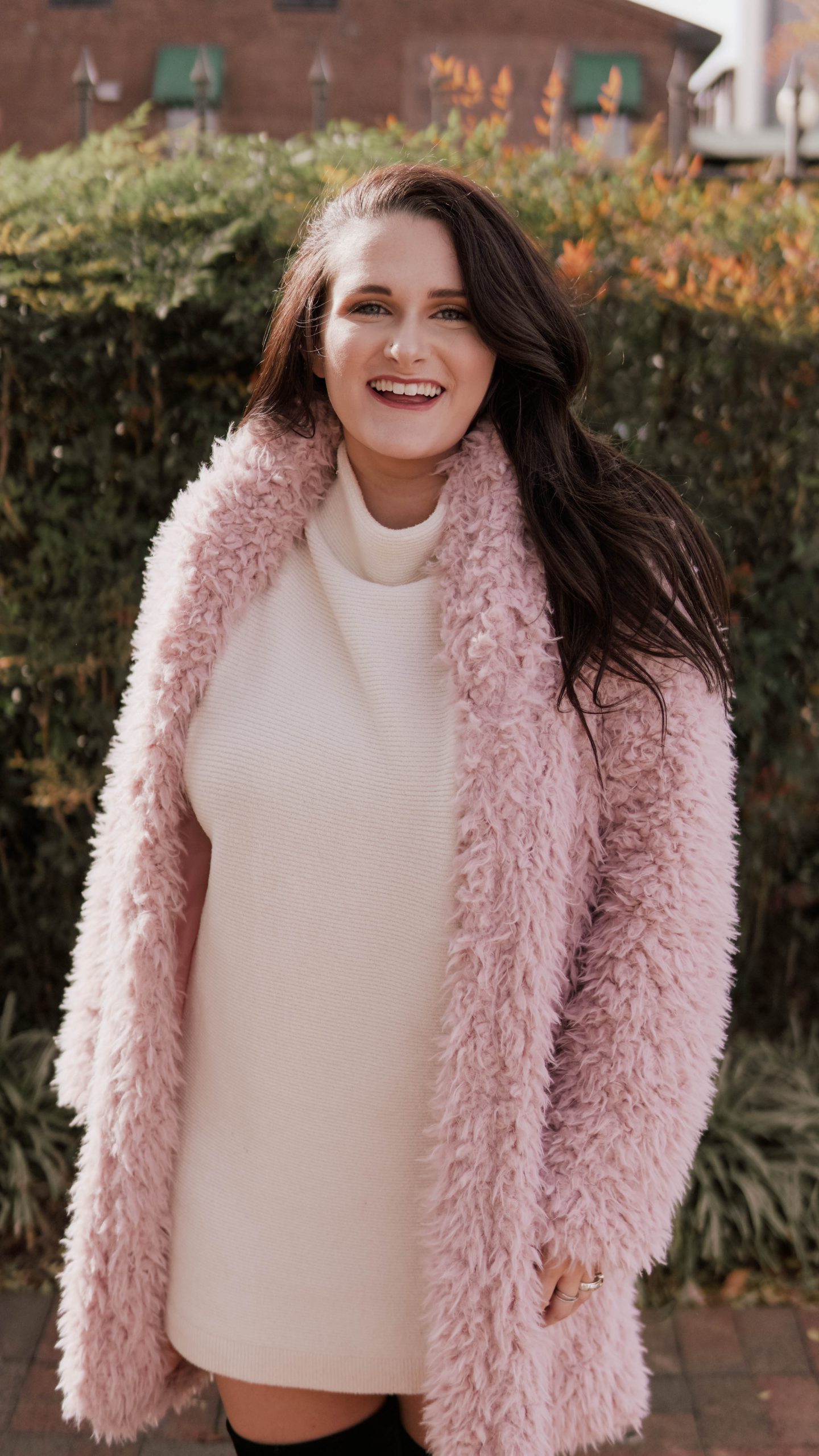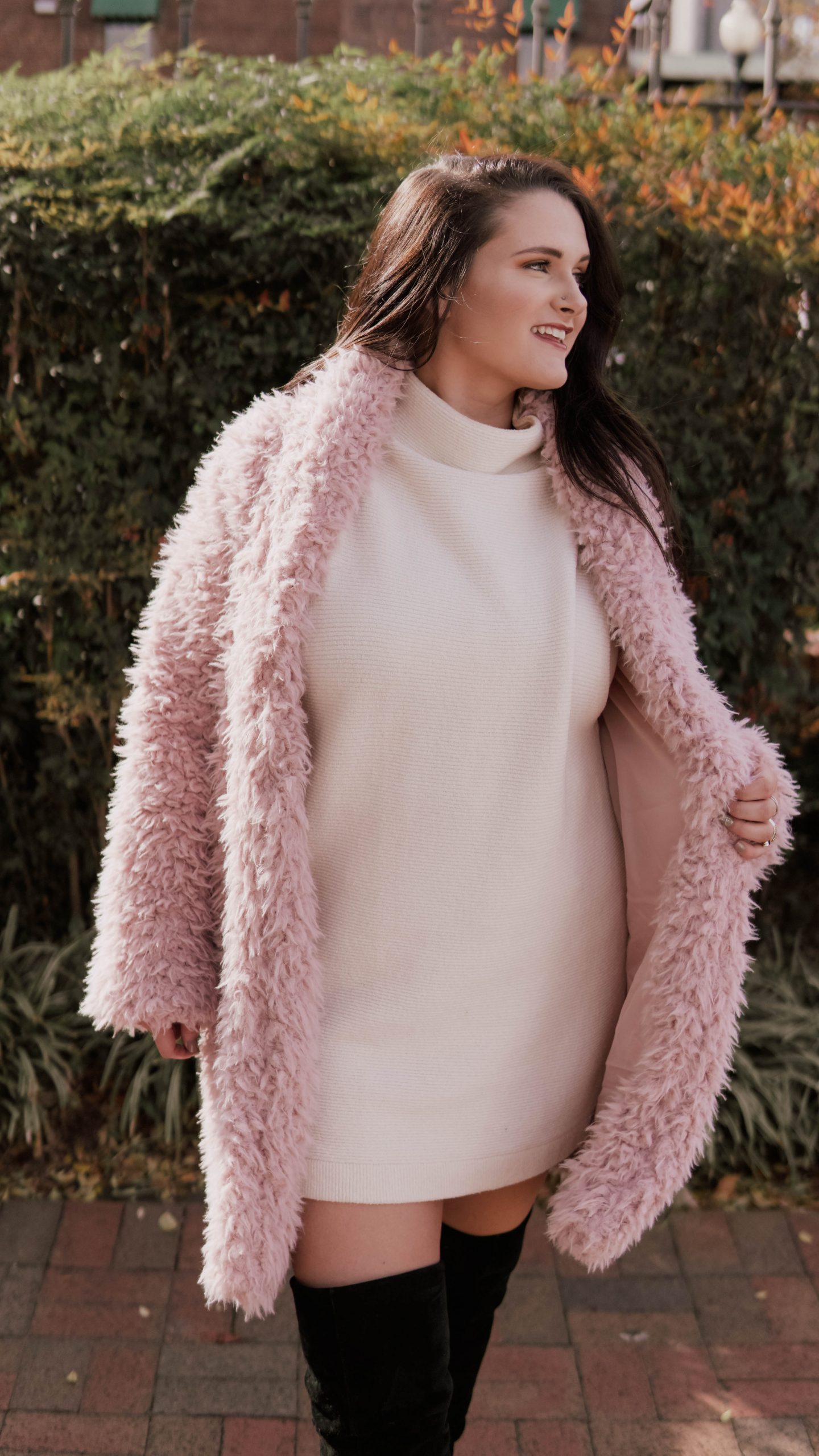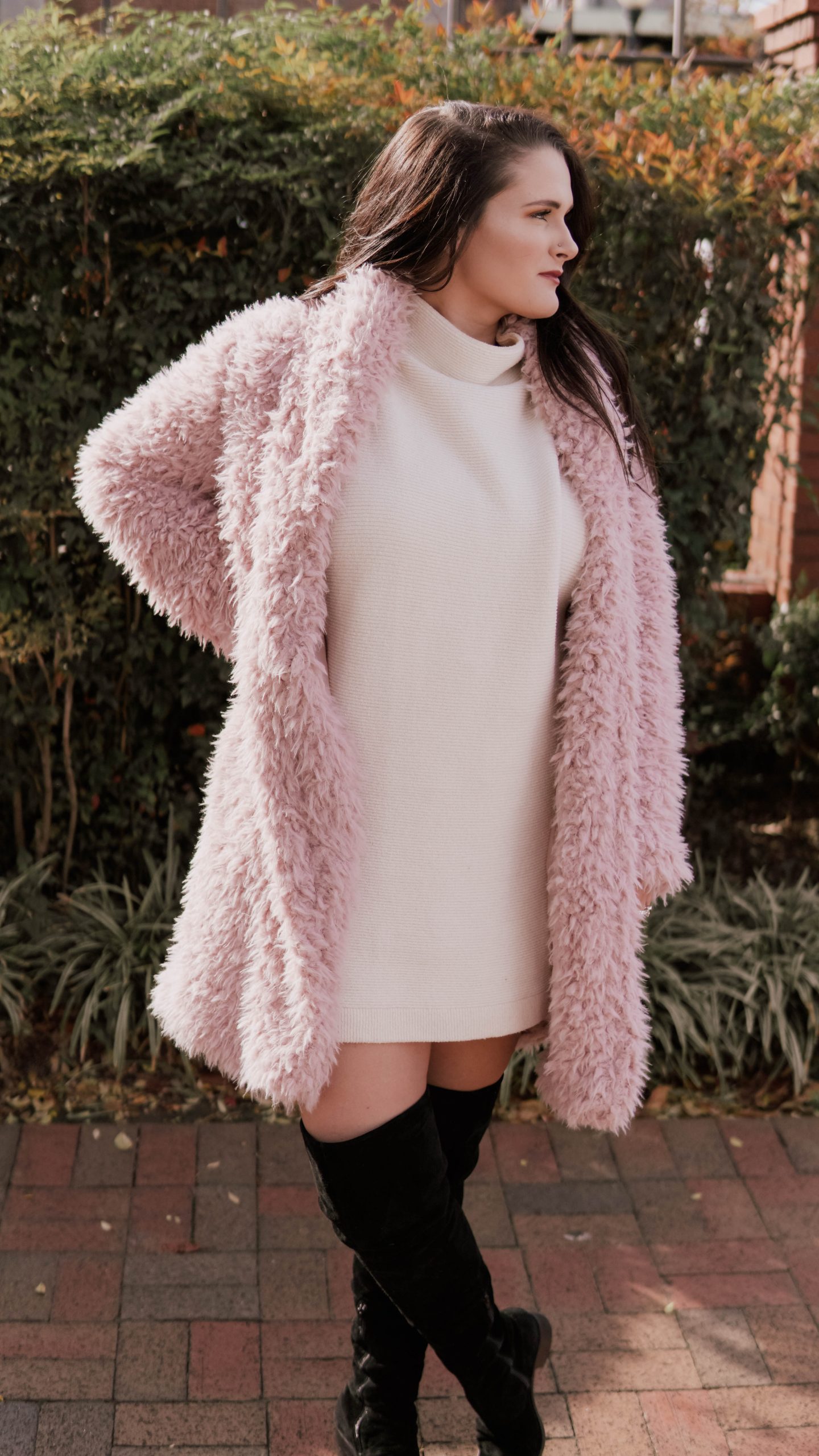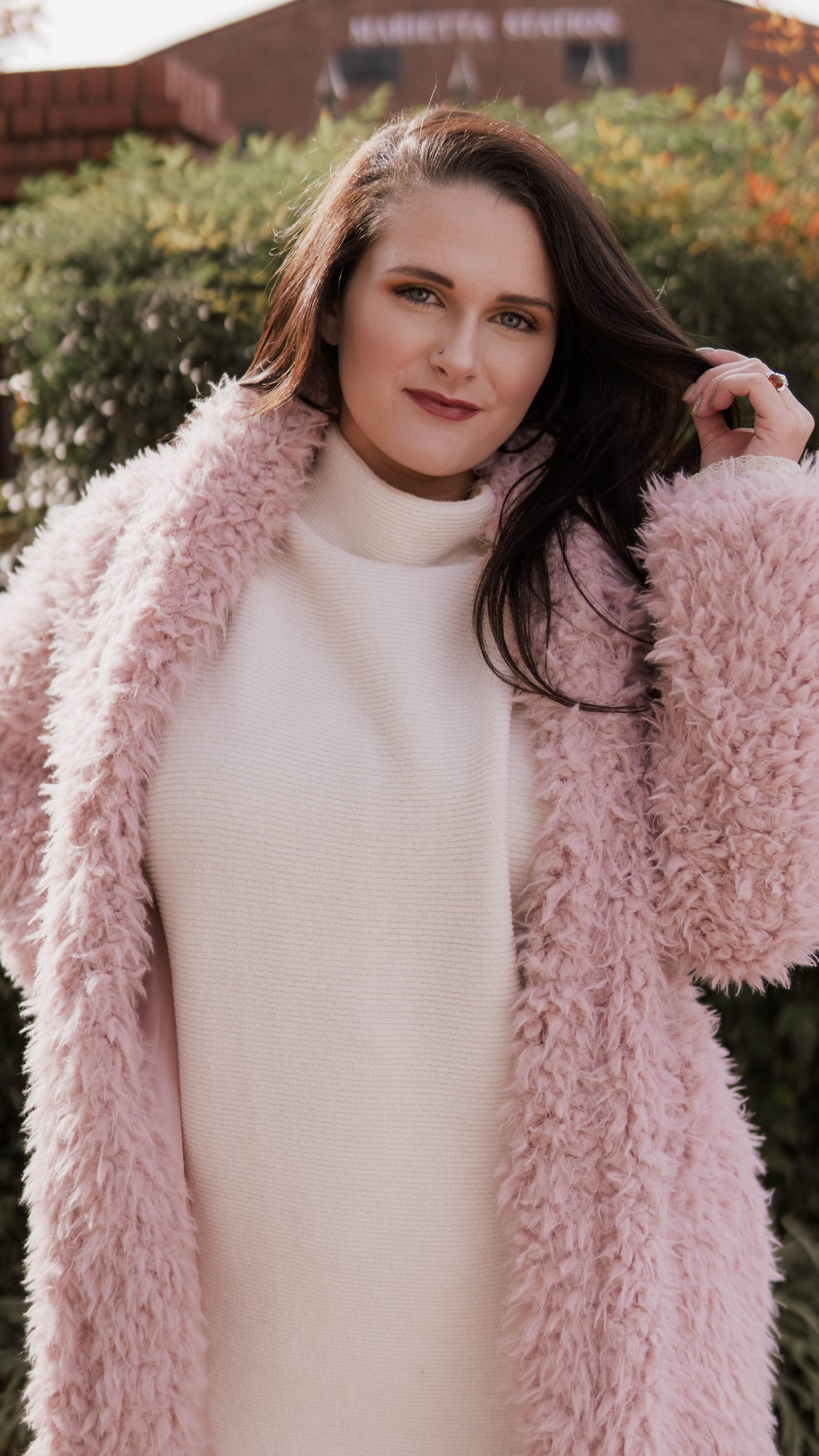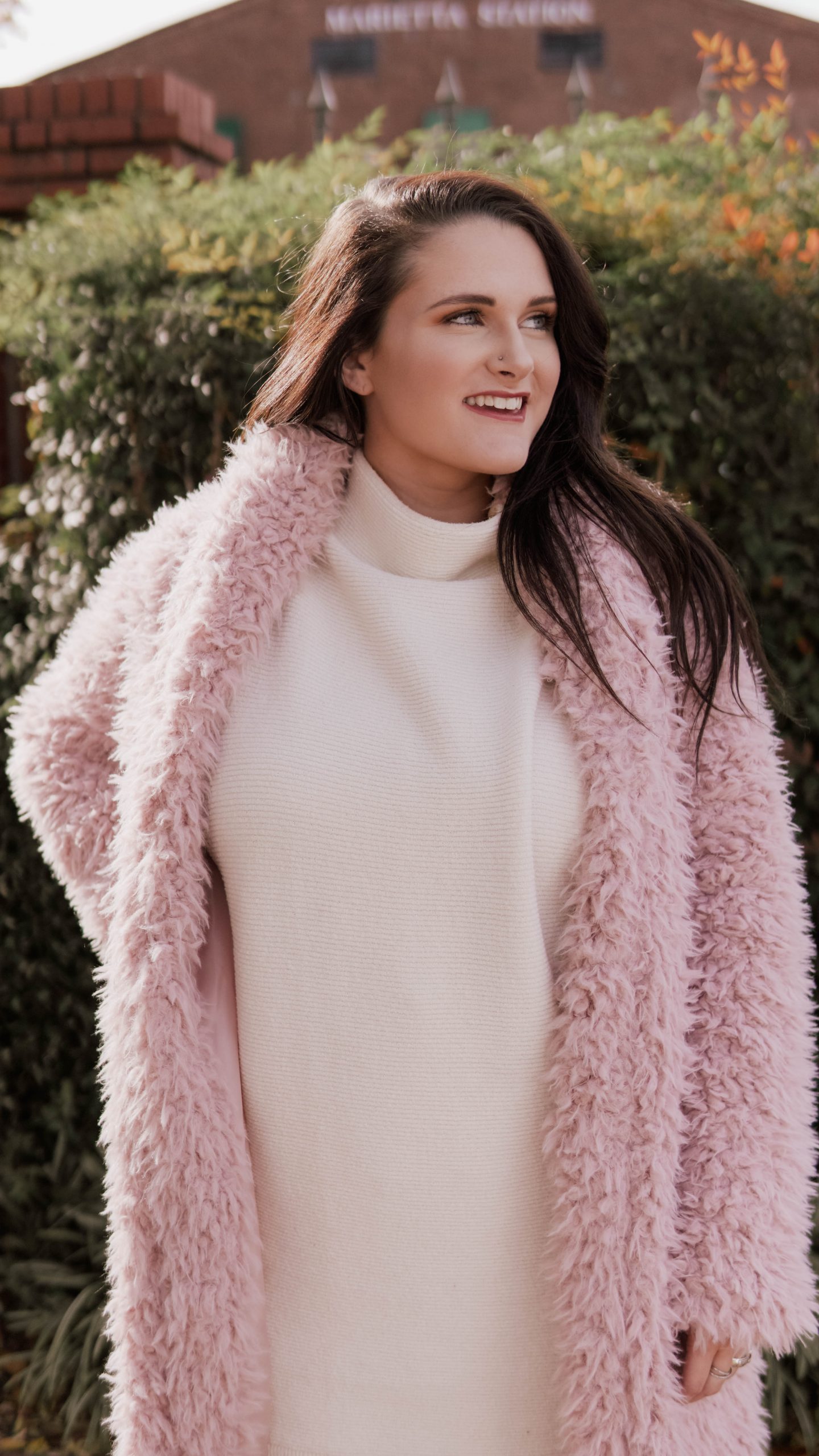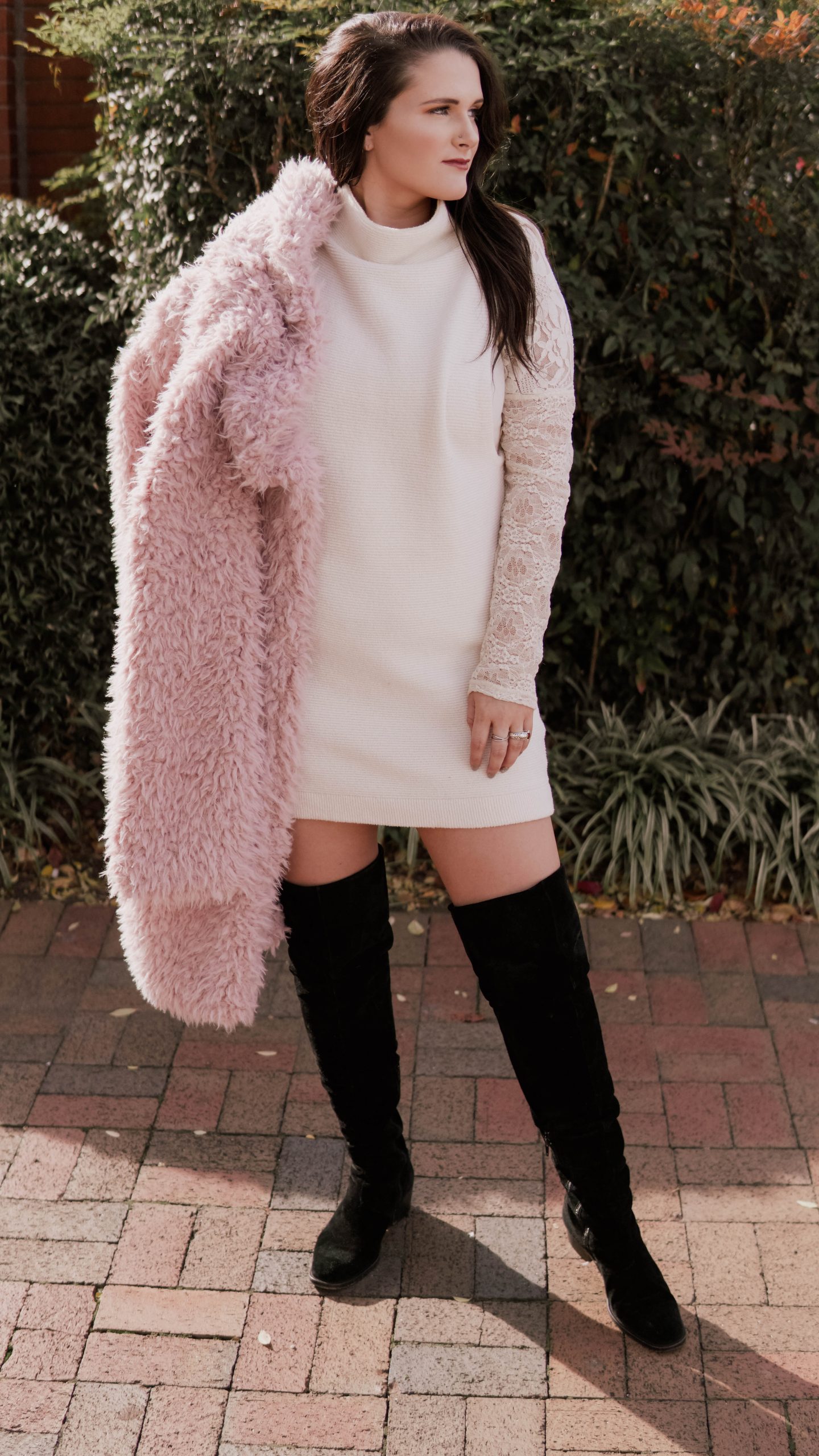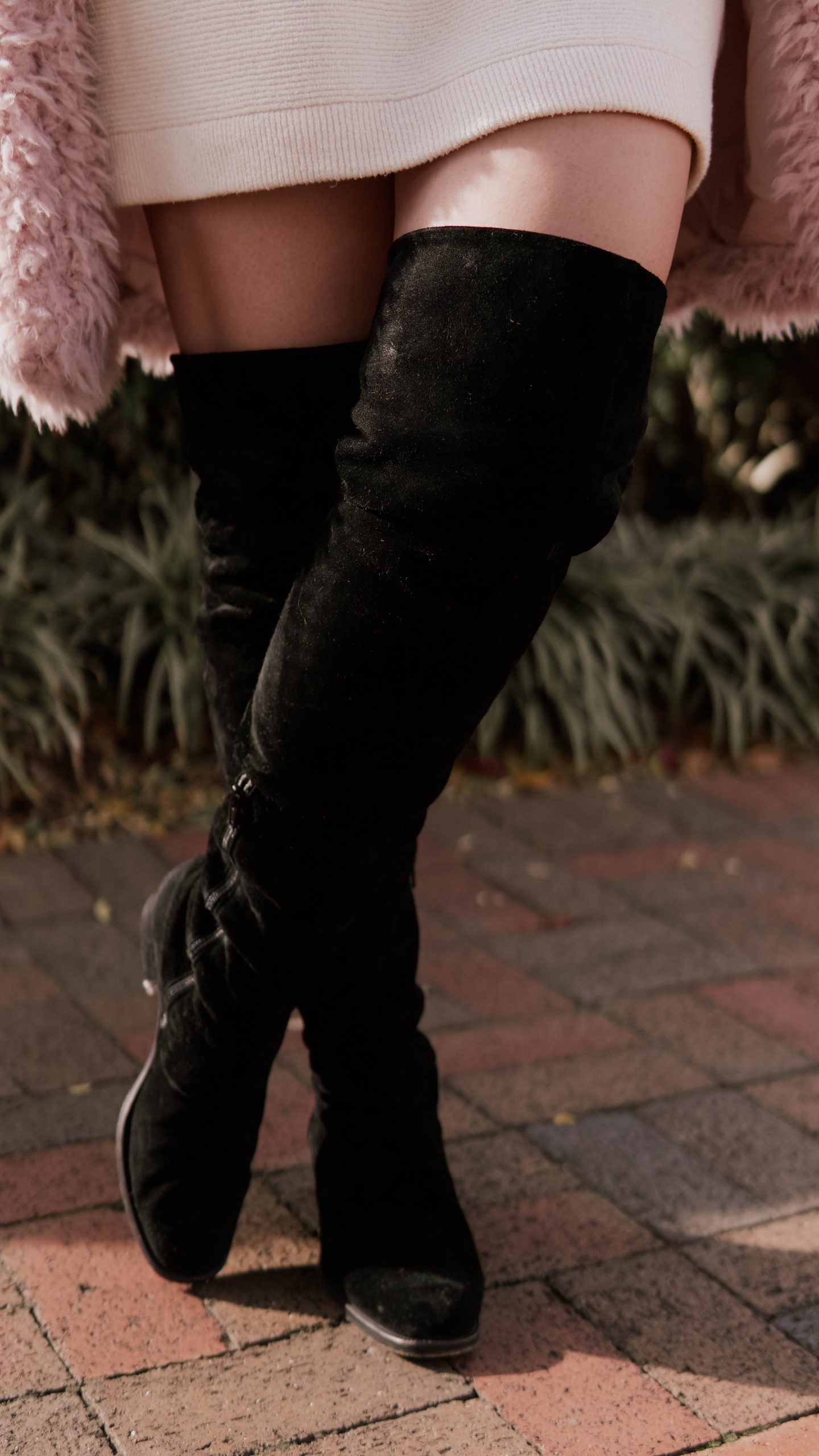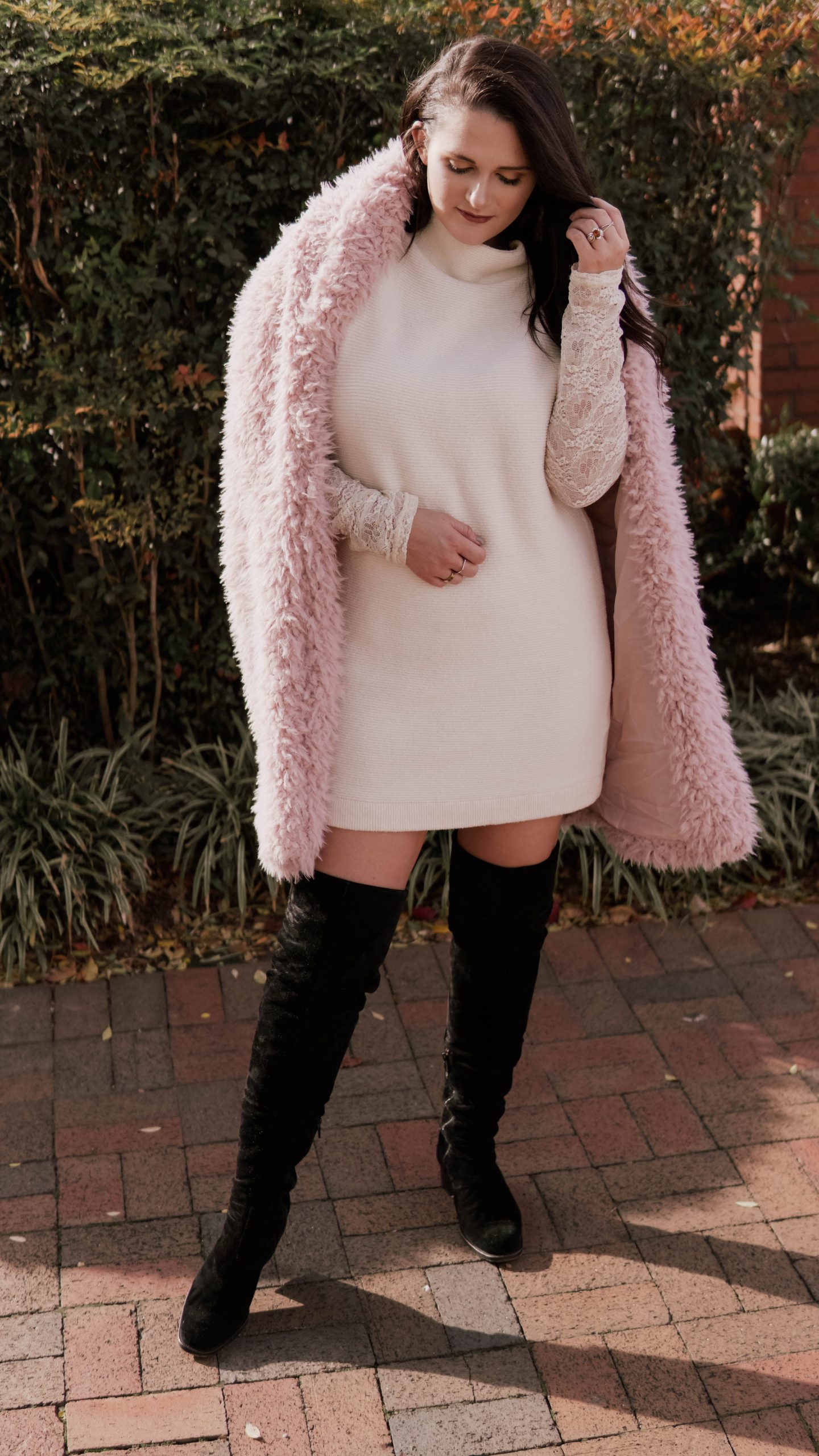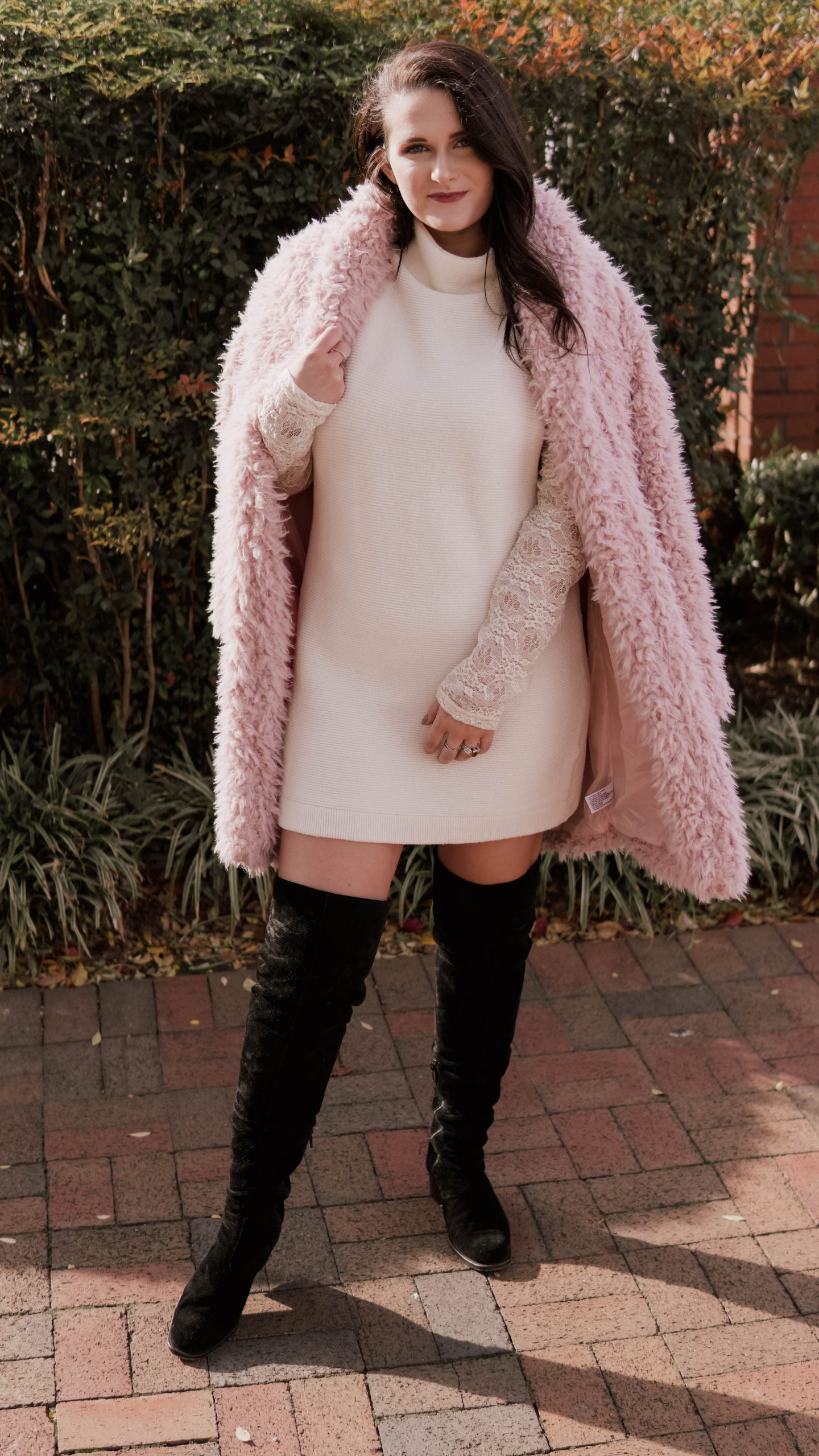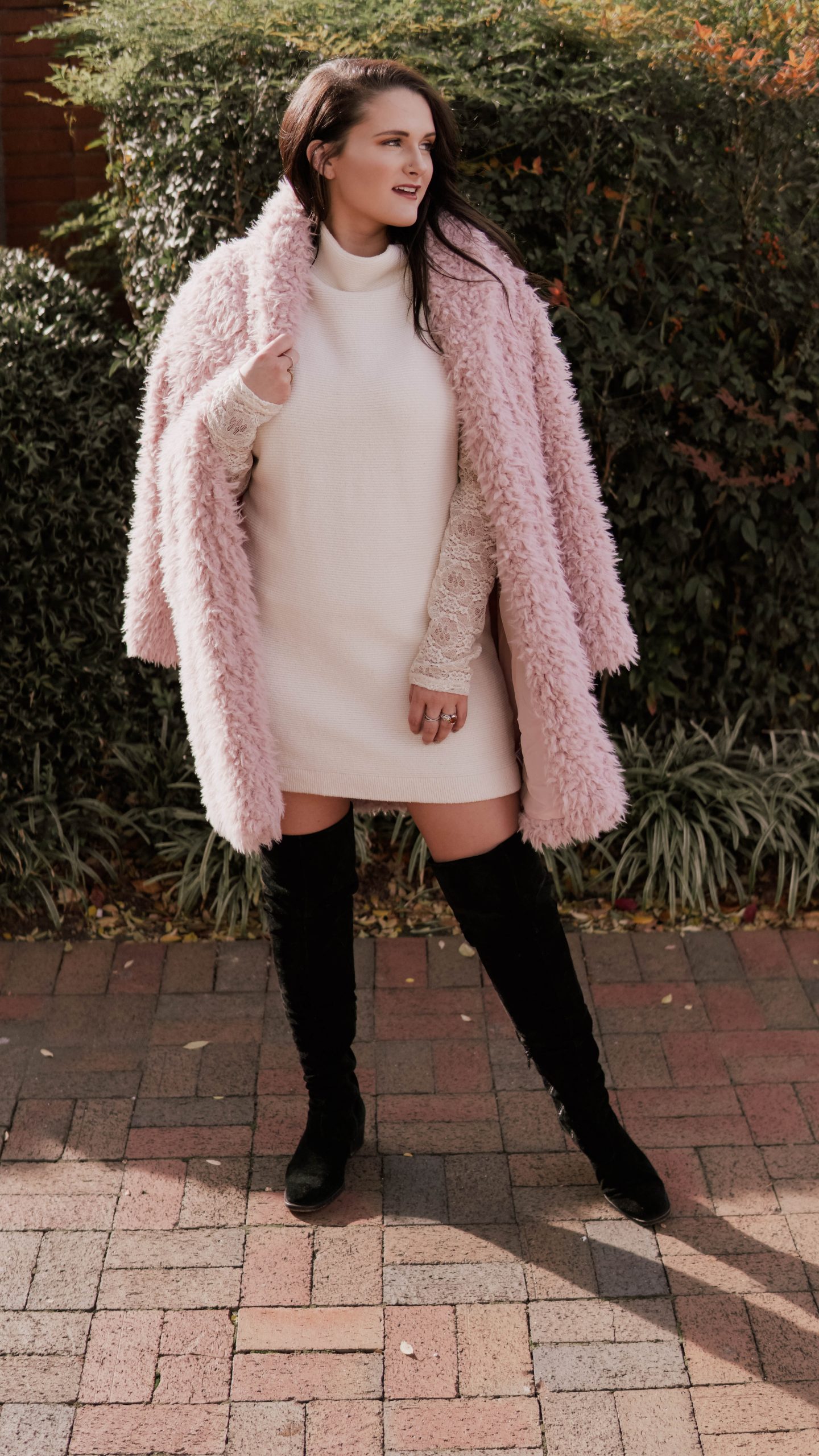 SHOP THE POST

It's getting chilly, and unfortunately, that's not enough reason to curl up in bed and not go into the office (I freaking wish). When it comes to dressing for cold weather while also staying office appropriate, things can get tricky. Either your office is absolutely freezing so you're on the verge of looking like a marshmallow, or your office is too warm and you find yourself shedding layers every hour.
I've found a few ways to stay warm while outside, but also not die from a heat stroke/freeze to death in the office! My number one tip – light layers. This is the easiest thing you can do to keep warm inside and out. Here, I layered a simple lace-sleeve long sleeve shirt underneath a ribbed, mock neck sweater dress. It's an easy way to cover your arms without being too warm in the office, and it's also a good way to not be too restricted under your coats.
If you're wearing a dress in the cold, tights are the obvious answer, but another way to keep your legs warm is to style the dress with a pair of OTK boots. The exact ones I'm wearing in the photos above are from a thrift store and turned out to be from an Italian shoemaker, but I've linked my other favorite pair from Amazon!
Last, but not least, get a coat that's cozy and warm. While I love my leather jacket, long peacoat and some of my other nice coats, you're going to want some outwear that's comfortable. Which is just another reason why you need a teddy coat. I have two now, and I can honestly say that they're some of the warmest coats that I own. Plus, it helps that they're so soft. I could honestly take a nap in one.
So, when you're dressing for the office this winter remember these few tips – to layer light, but have a few layers so you can adjust to the indoor temps; get creative with how you style your oversized sweaters, dresses, loose pants, etc. (leggings, tights, OTK boots); and invest in a cozy coat that will keep you warm, look cute and serve as a pillow should you need it. If all else fails, just keep a heated blanket and extra cardigan at your desk!
Photography by @JimenezVisuals