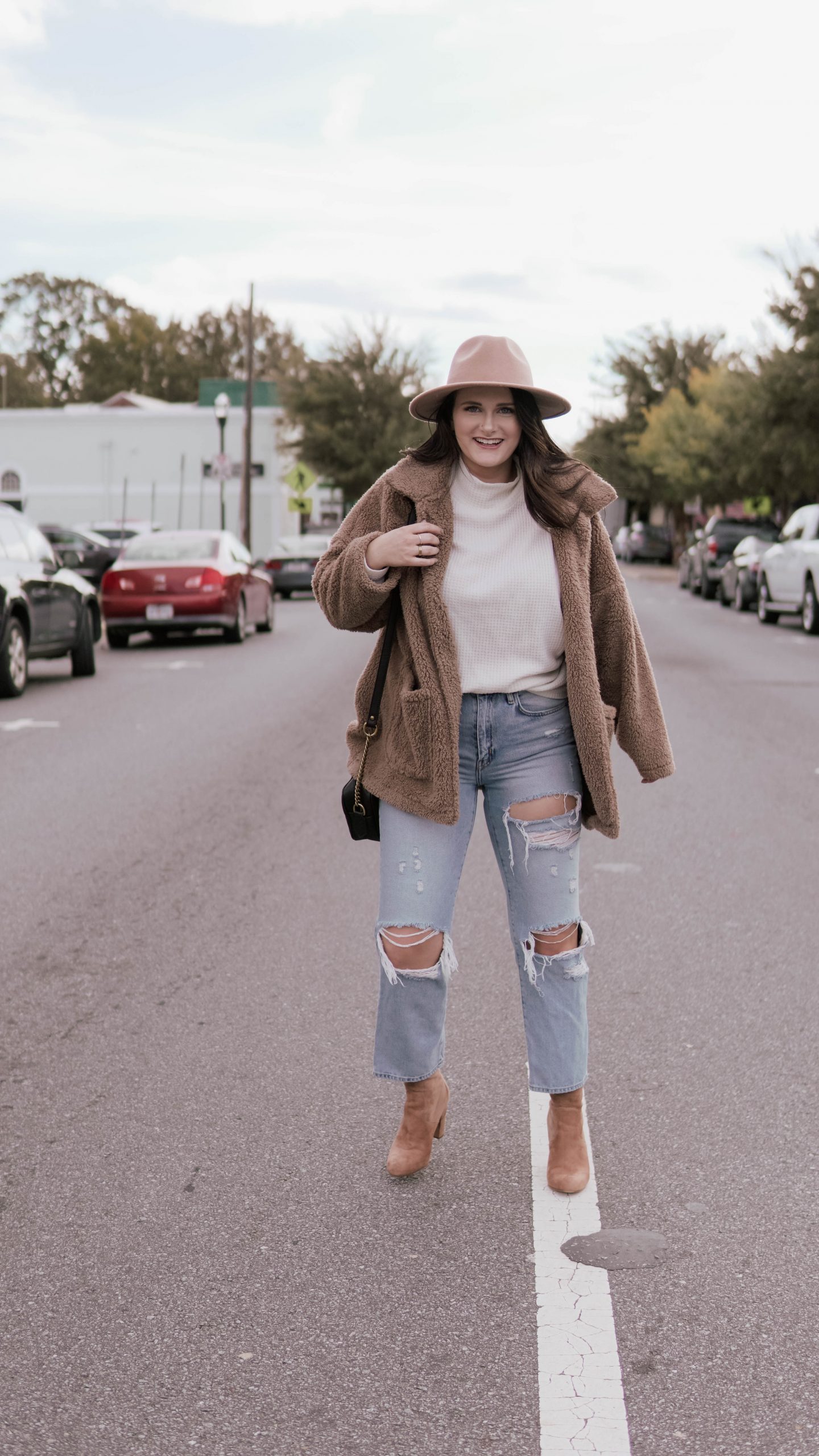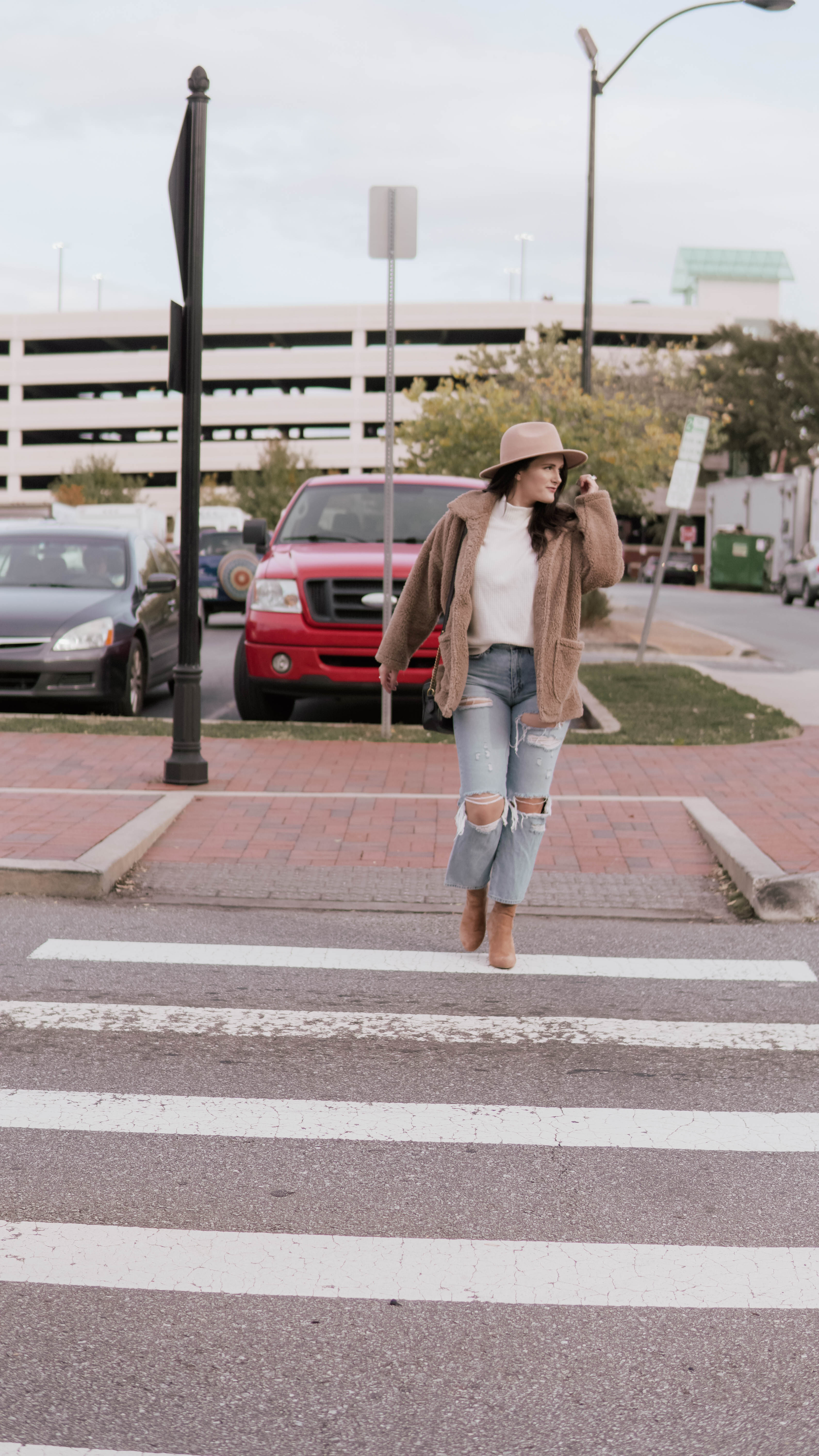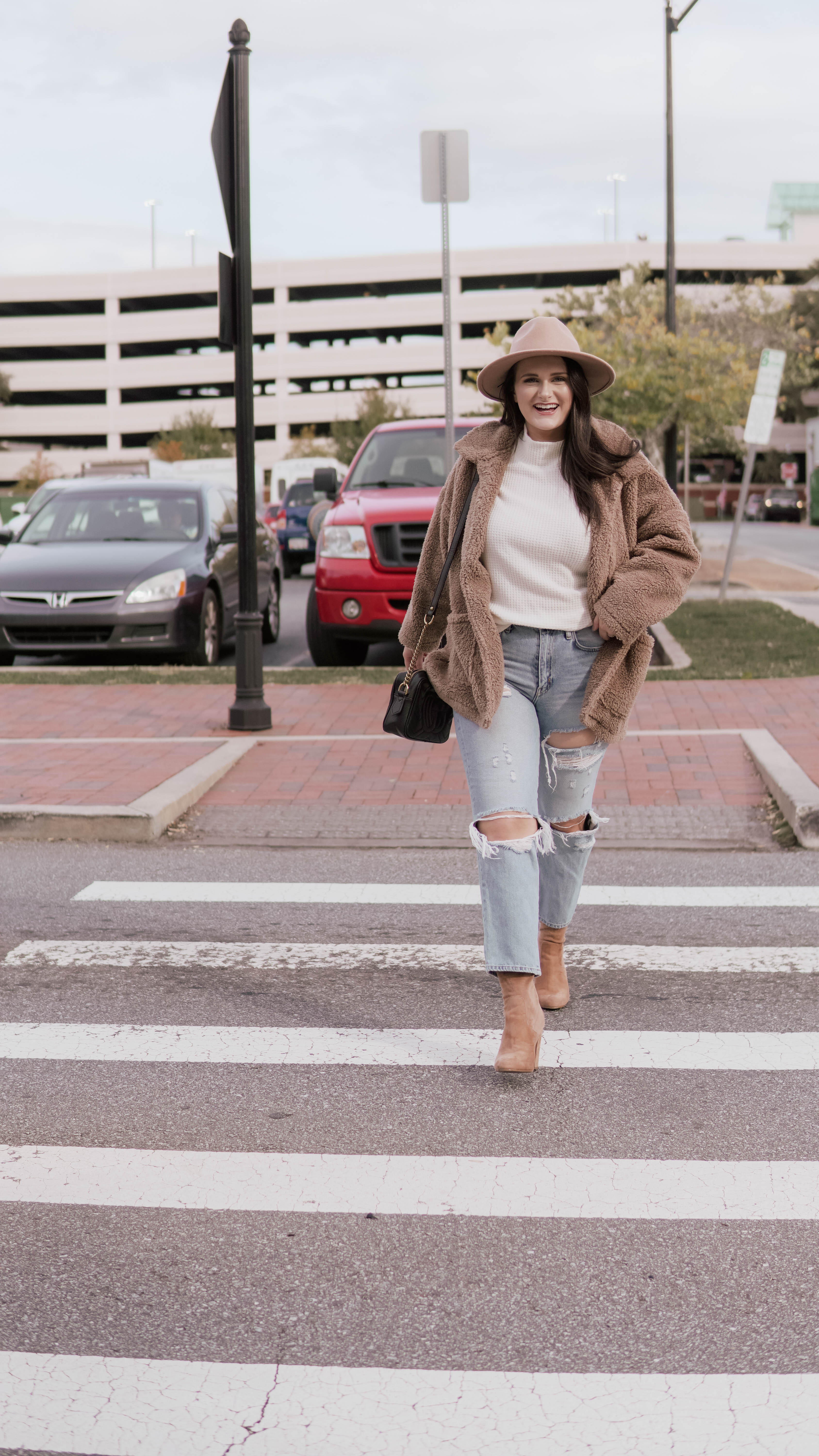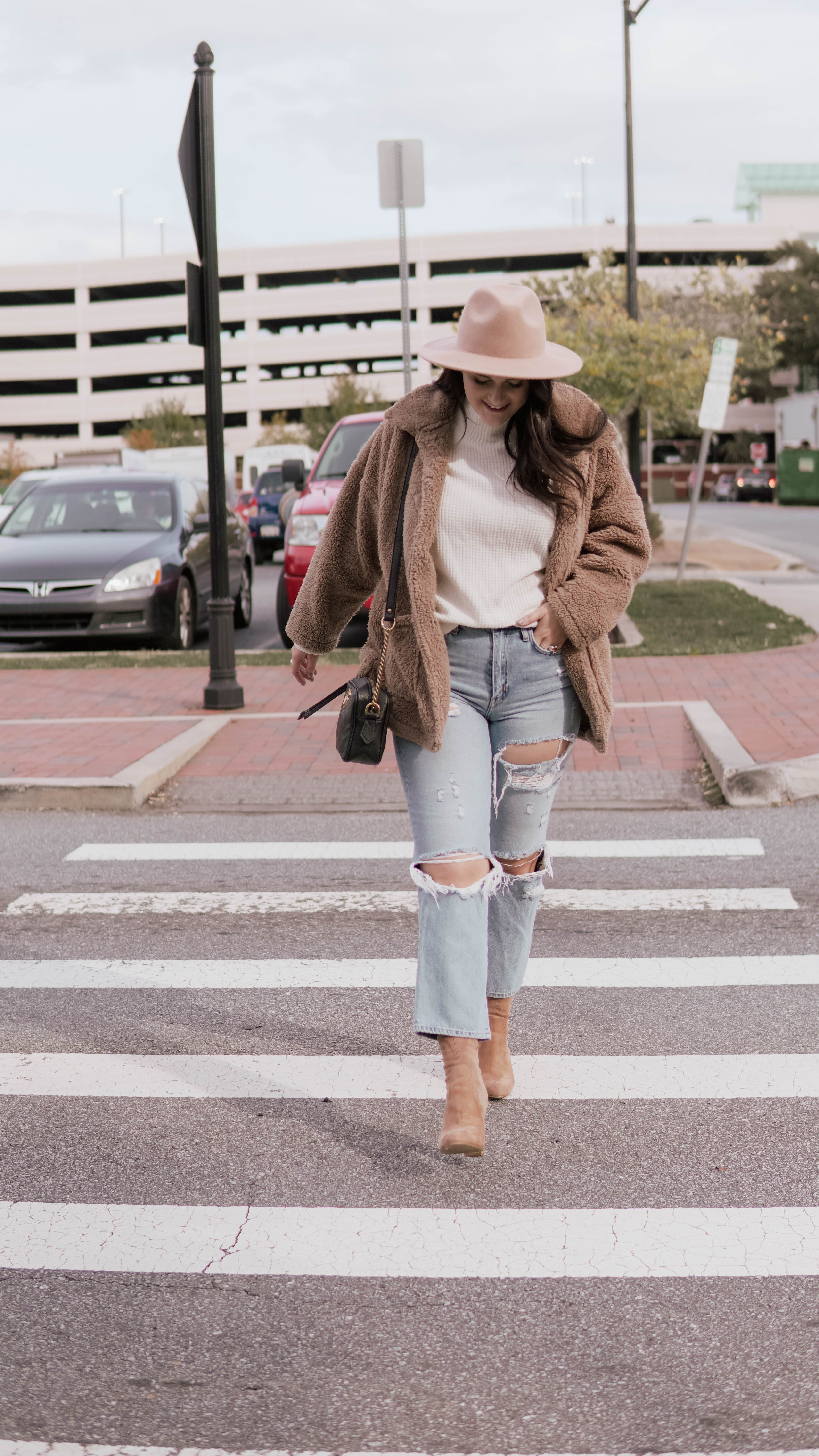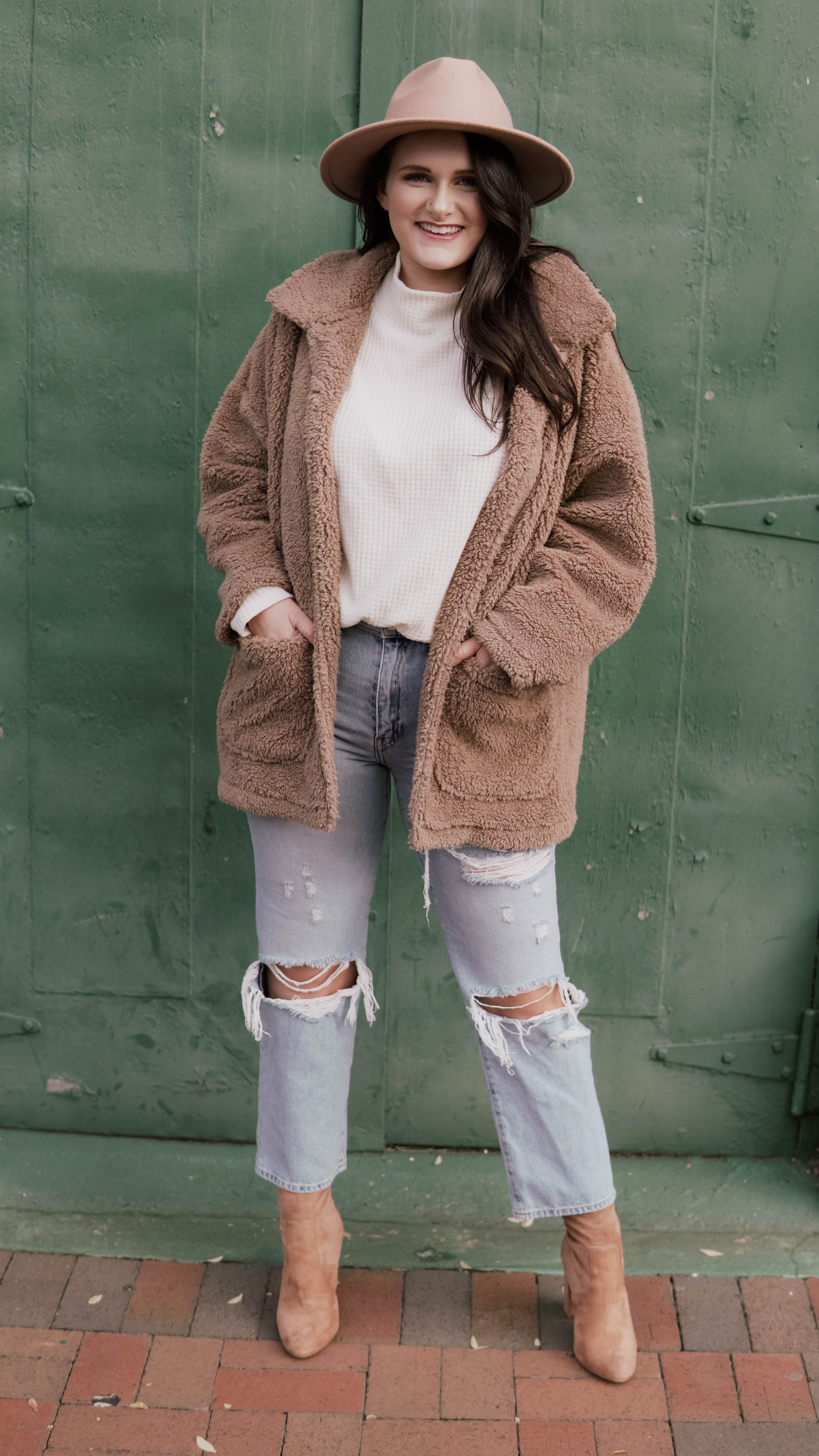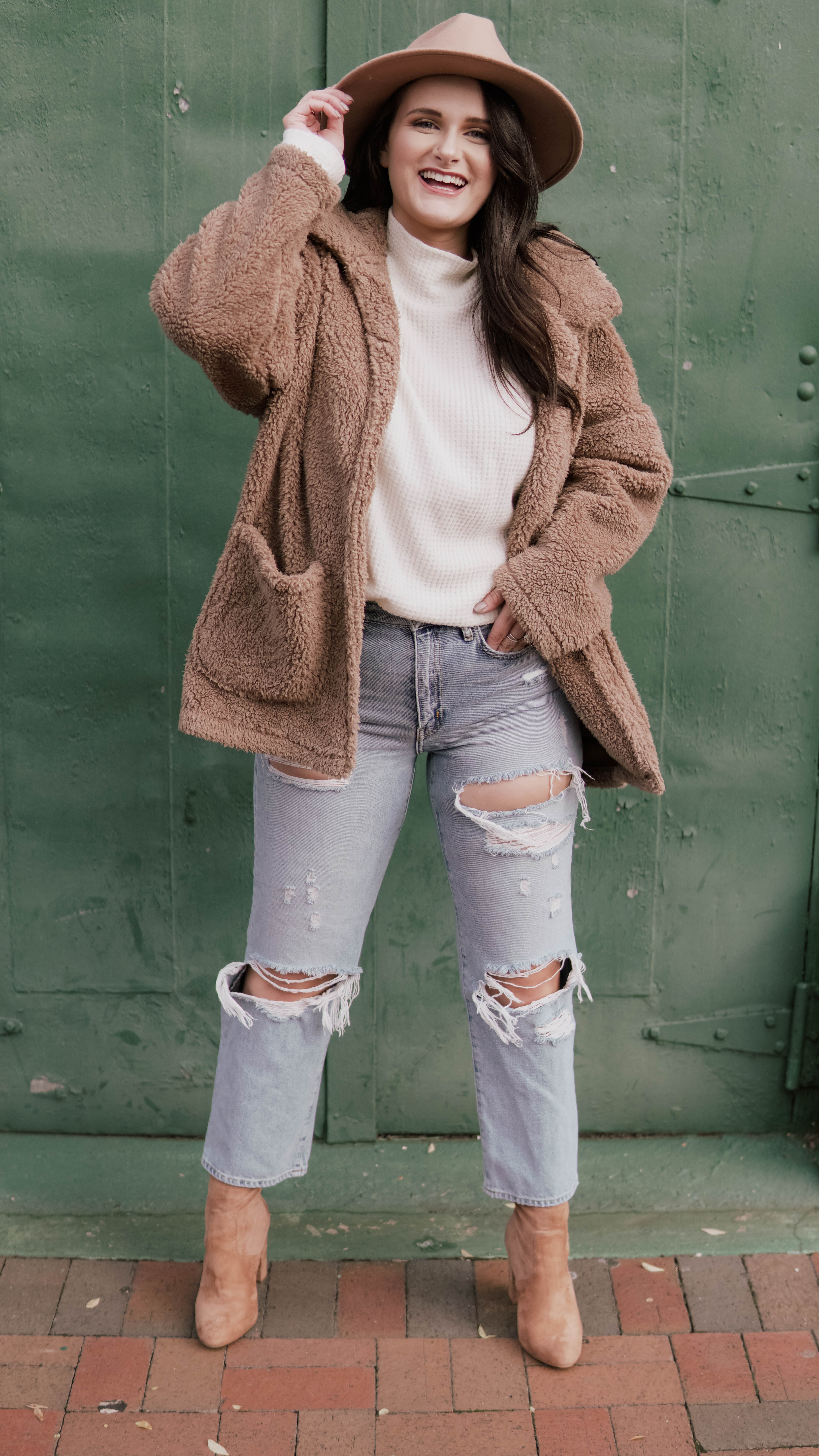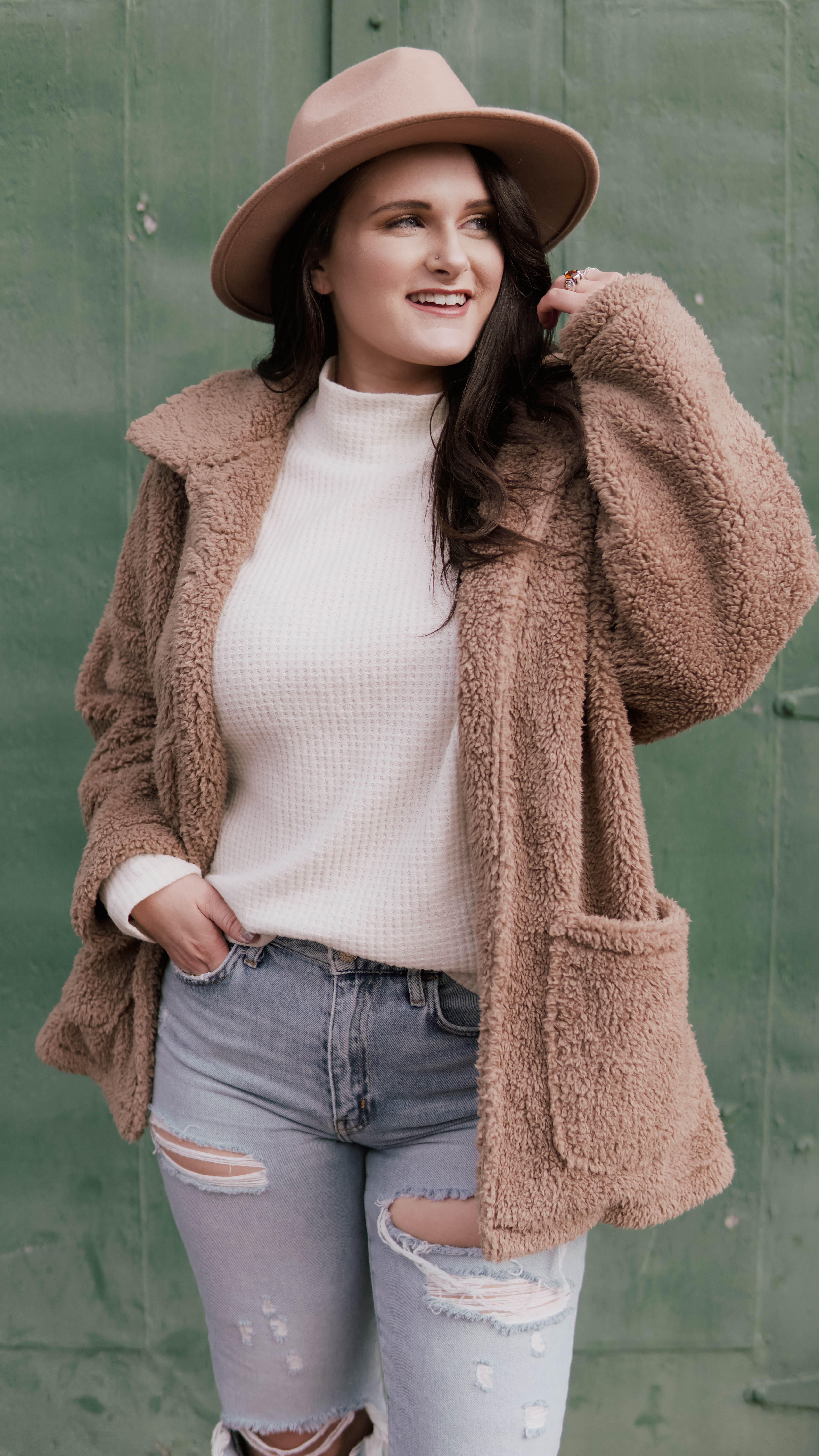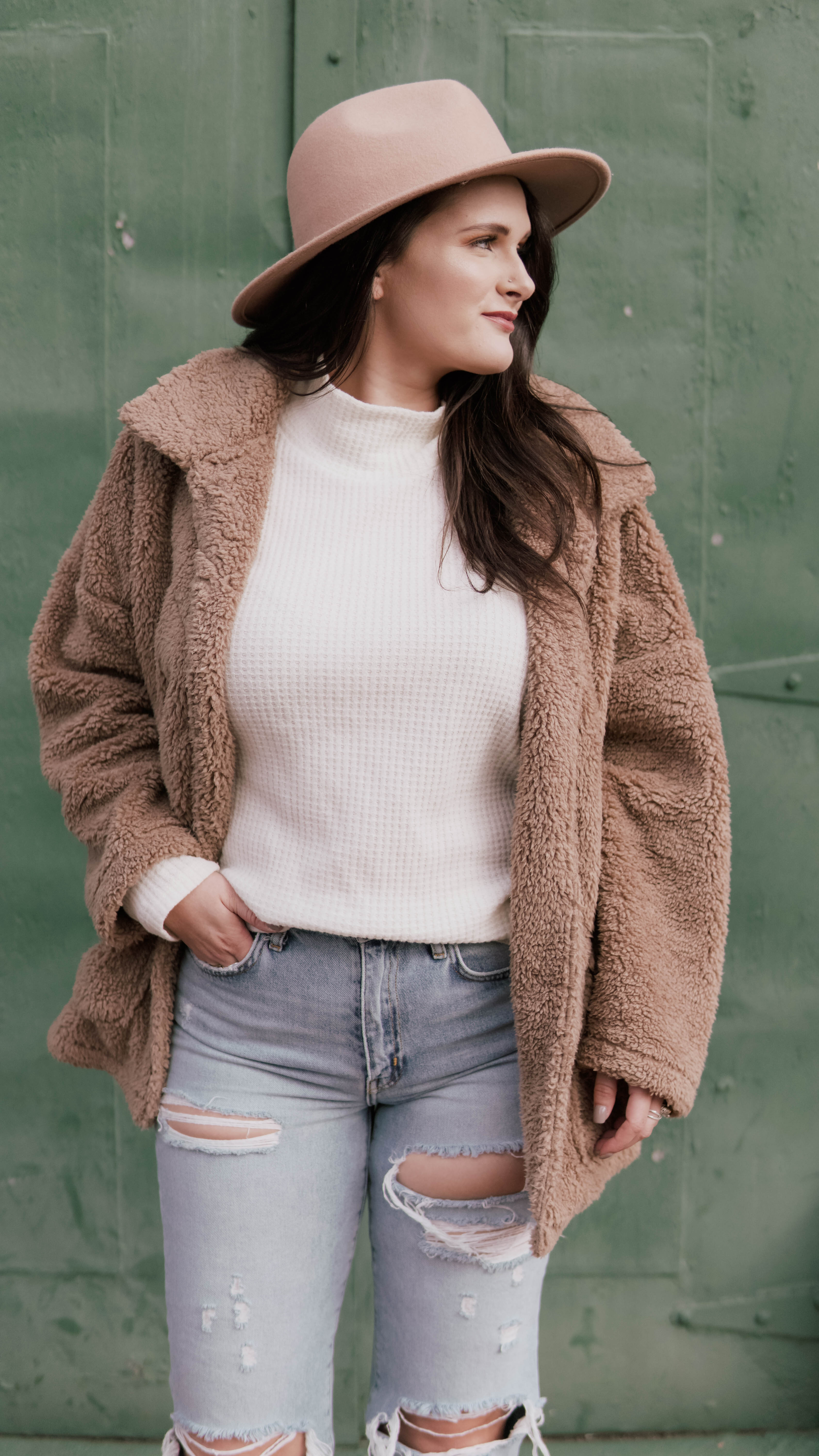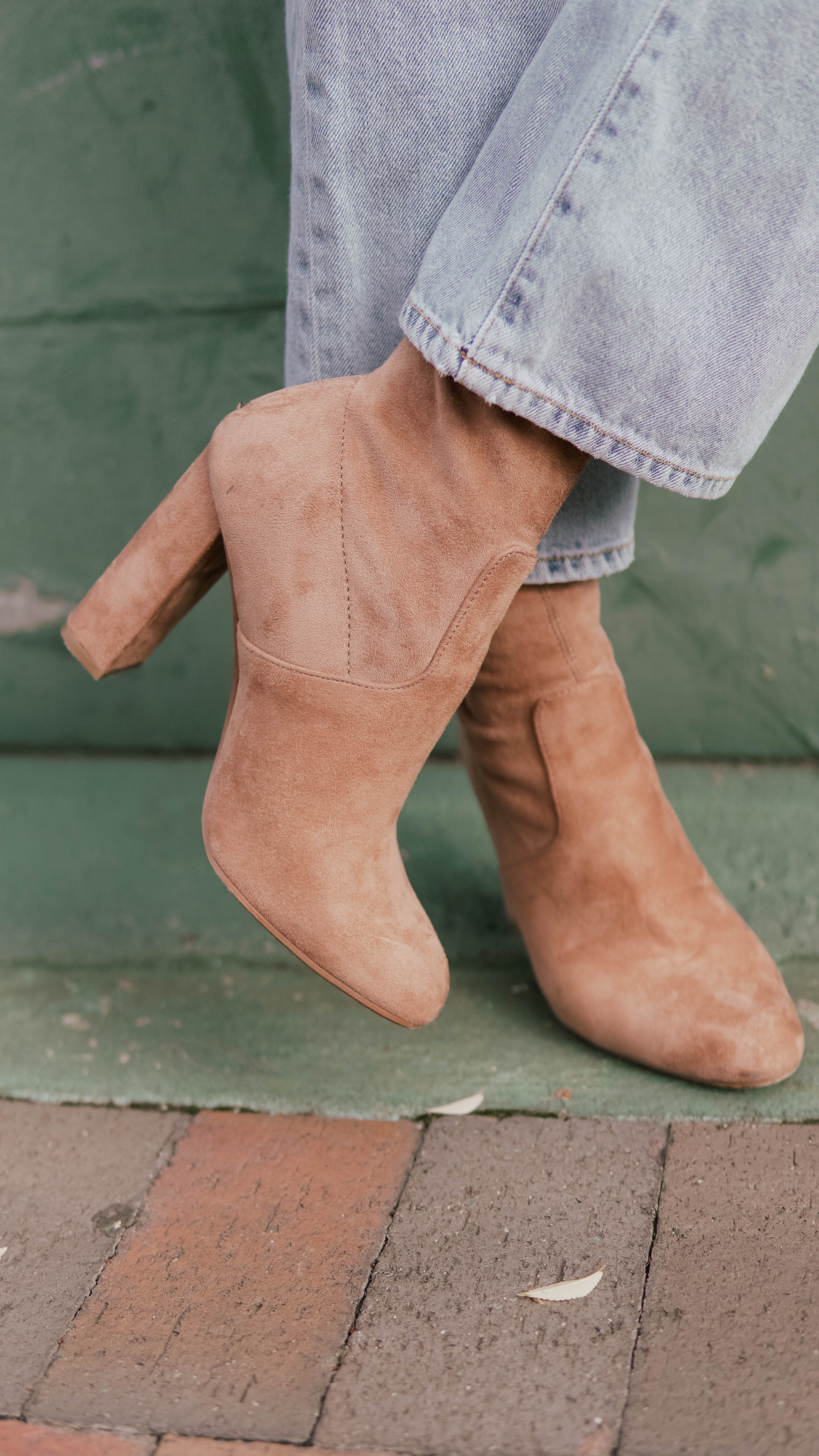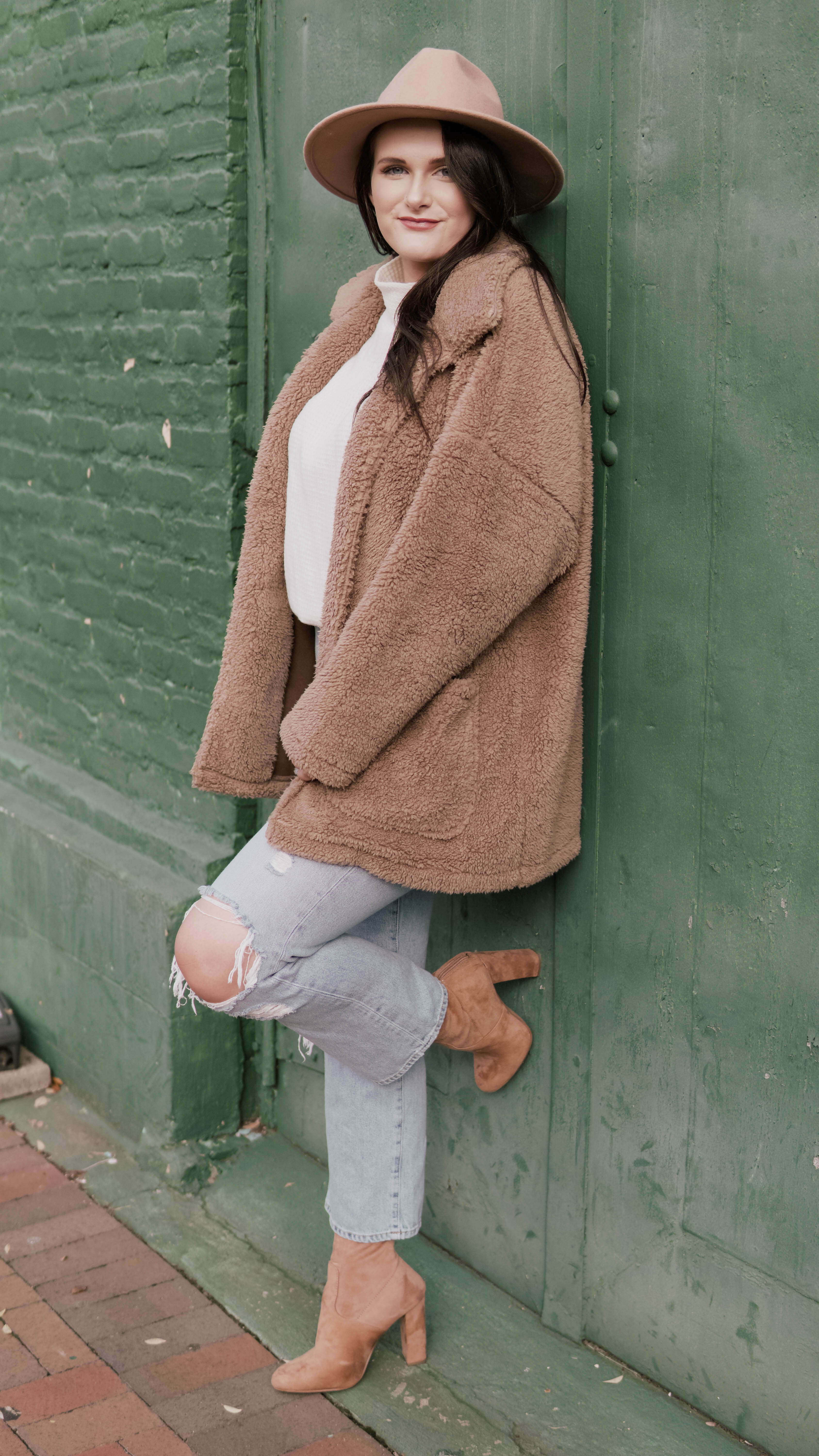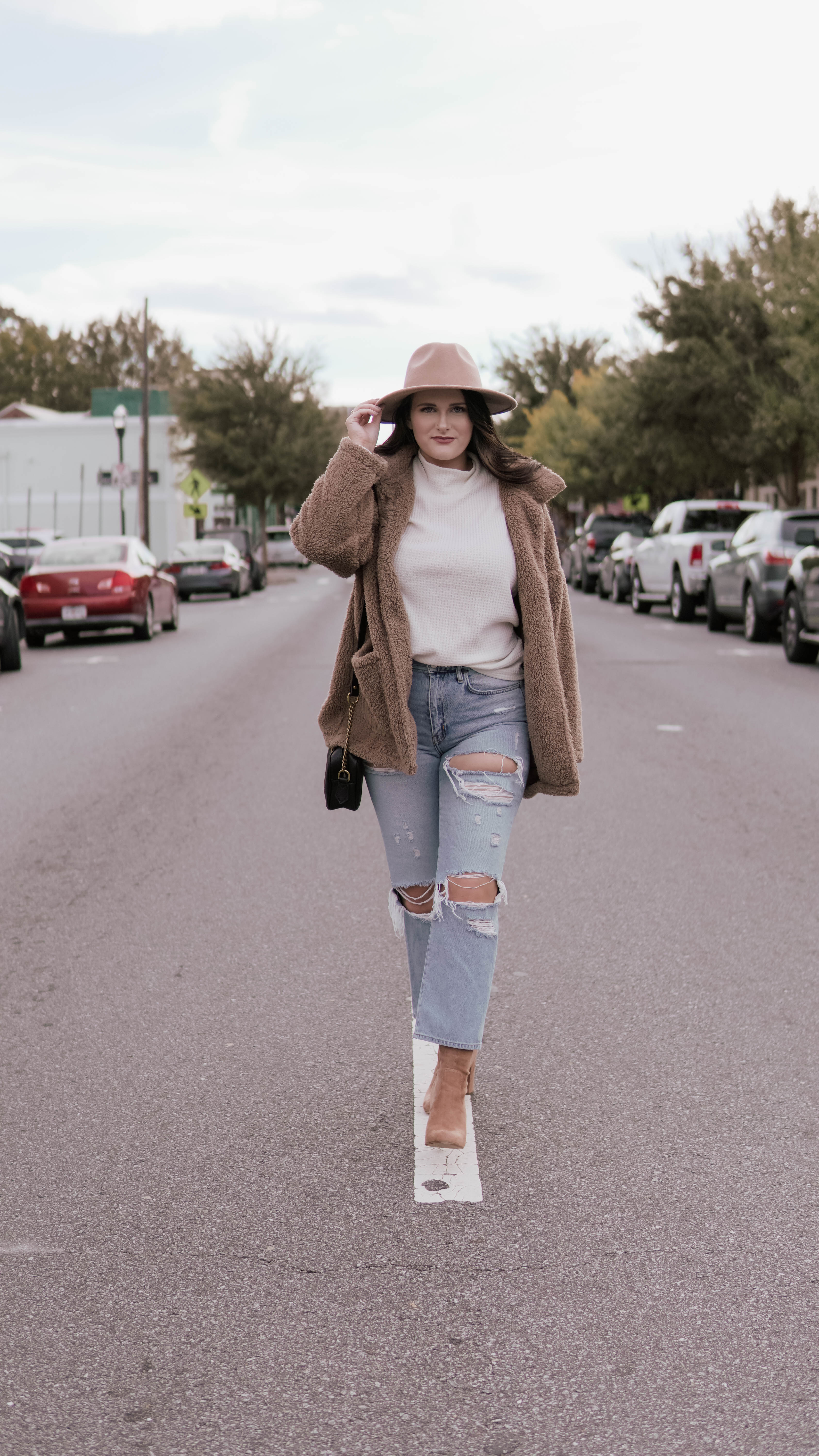 SHOP THE LOOK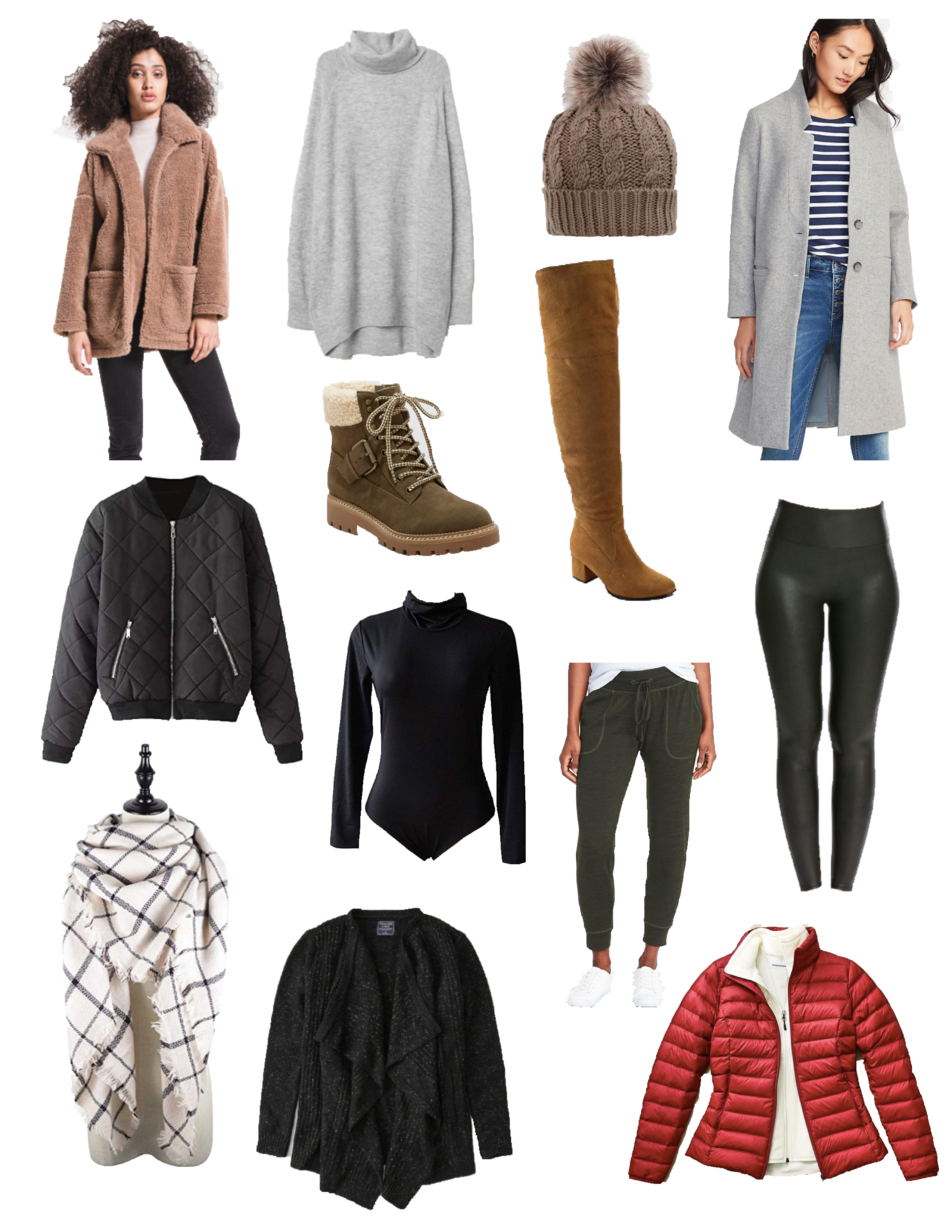 SHOP MY WINTER MUST-HAVES

I feel like Georgia literally skipped right over fall, but honestly, what's new? Seriously though, I'm pretty sure this happens every year. It goes from hot as all get out, then you get two days of decent fall weather, and then BAM, winter. So, since we seem to be heading into winter I figured I'd share my winter must-haves!
I hate being cold, but I love the cold weather accessories — see the dilemma here? So, let's start with the fun stuff! I love a good hat, if you can't tell by half of my photos. For the winter, I love a good beanie to keep me warm, but I also think that they're super cute. I have a few, ranging from ones with pompoms to slouchy ones, and regular ones. They're great to throw in your bag for when you're going to be outside, and they travel well. And to continue with the cold weather accessories, my next fav is a giant scarf. I have a few of these as well and they always come in handy. Wrap it around your neck while you're out, or use it as a wrap in doors or on top of a sweater. These are great to have on hand in your car or office!
As far as shoes go, in addition to those that I shared in my fall shoe roundup that can be transitioned into winter, I love a good OTK boot or short sherpa lined boot. These are two go-to pairs of mine. I recently found the best dupe on Amazon for the Goodnight Macaroon boots that everyone and their mother is wearing. I'm not going to lie, there's been many times where I've sat at my computer or on my phone about to order those boots, but I really couldn't bring myself to pay that much, even with a code. So, I set a goal for myself to find a good dupe that was inexpensive. And I did it!
These babies are under $40 and pretty great quality! For being a faux suede boot, I give them an 8 out of 10. I got my true size and they fit perfectly. I have pretty thicker calves and thighs, but these fit, so they're a win for me. After wearing them for a day, the leg was perfectly worn in!
For the short sherpa/fur-lined boots, they are everywhere this season! They make great boots to pair with leggings or skinny jeans for a day out. And you can even wear them for outdoor activities — look cute and be adventurous! That's reason enough for me to own a pair. No sacrificing fashion for me when it comes to hiking now!
When it comes to the basics that you need for winter, I have 4 – Spanx leggings, fleece-lined bodysuit, joggers and a sweater that can easily be worn as a dress. These four items have already been on repeat for me as of late. Spanx leggings are definitely on the pricier side, but they are so worth the investment. If you just want the look and not the 'Spanx' factor (i.e. sucking you in and snatching that waistline), there a ton of other affordable options on Amazon and at Target.
I also just discovered this bodysuit on Amazon and I am obsessed, to say the least. I wore it to the Drake concert this past weekend and it kept me so warm! It's perfect for the office, layering and even a night out. Truly a very versatile piece and it comes in 7 colors and around $20 (price depending on color and size).
As far as joggers go, I'm obsessed with them because if you find the right pair, they can easily be dressed up or dressed down. Depending on the material and color, you can easily throw on a pair of heel booties, a bodysuit or top and hit the town. Or, you can go the lazier route like me and wear them with sneakers, a good graphic tee and your favorite jacket. They're such amazing pieces to have in your closet! For the winter, look for the fleece-lined or thicker ones if you plan on wearing them out and about!
To finish out the basic staples, the sweater turned dress. I found this one on H&M and I am in love. I ordered a large (size up) so that it could be a sweater dress and it's perfect. The great thing about it is that it's not too thick, but still keeps me warm. It also hits at the perfect length to be a dress without being too short. I also pair it with Spanx leggings and those OTK boots for a chic, yet cozy look.
Now, let's talk outerwear — the true gem of winter wear. This is where items can tend to get a little more expensive, but that's because you want something that's going to keep you warm and last, so investing in good pieces here is a great idea so you can save in other areas of your winter wardrobe. With Black Friday coming up, this is the perfect time to get a few nice outerwear pieces for a fraction of the cost. I bought my really nice, long, professional pea coat from Abercrombie last year and it's been such a staple for me.
Long, structured coats are great for those who need something a little more professional, but also want to be warm. And even though these are great to pair over office wear, they also look good over athleisure. My next favorite coat for the season is a new one, the teddy bear coat. I'm sure you've seen them all over social media and boutiques, and there's a reason for that. They're so cozy, go well with just about anything and you can find them for a pretty great price if you look around!
My two other favorite jackets for the winter are the puffer and the bomber. The puffer is great for those days when you're outside. The more you spend on a puffer, the better quality and the warmer it will be. But that doesn't mean you need to break the bank on one! As far as bomber jackets go, they are also super popular right now, so they're easy to find. Depending on the material and color, depends on if I like the quilted pattern or not. I have a satin one and I love it! It's such a fun pieces to style. These jackets are also great for casual and atheisure looks!
Last, but certainly not least, a good cardigan. I swear I am always cold, do I have one in my office, one in my car and then a million more waiting in my closet to take with me. It doesn't matter if it's winter or not, I'm never traveling or going out without some sort of cardigan because I know I'm going to get cold. Right now, the longer, duster type cardigans are very in. While I love a good basic, neutral color, cardigans with prints and patterns are on trend right now and look great over monochromatic outfits.
What are some of your winter must-haves? I need some ideas!
Photography by @JimenezVisuals