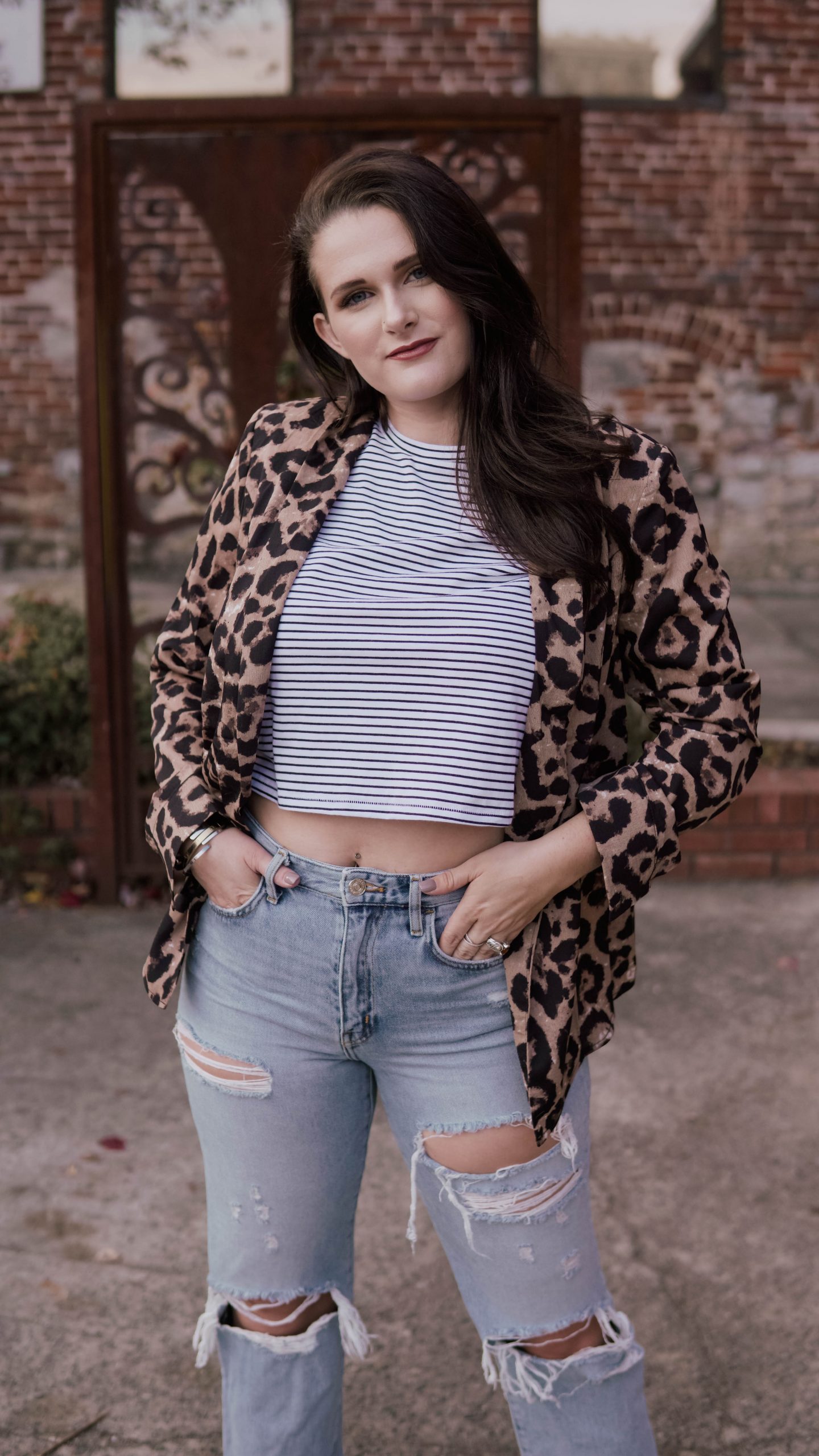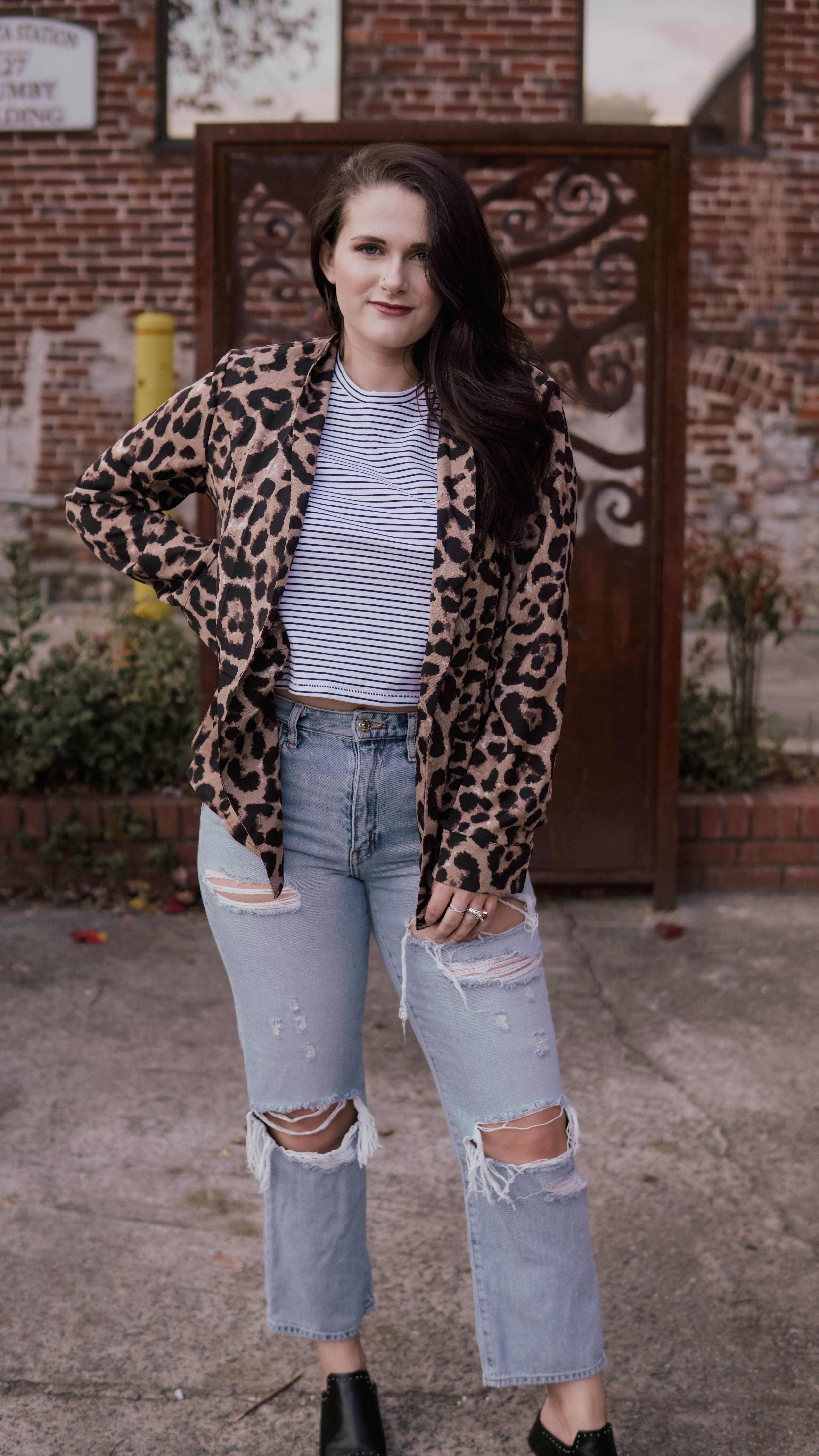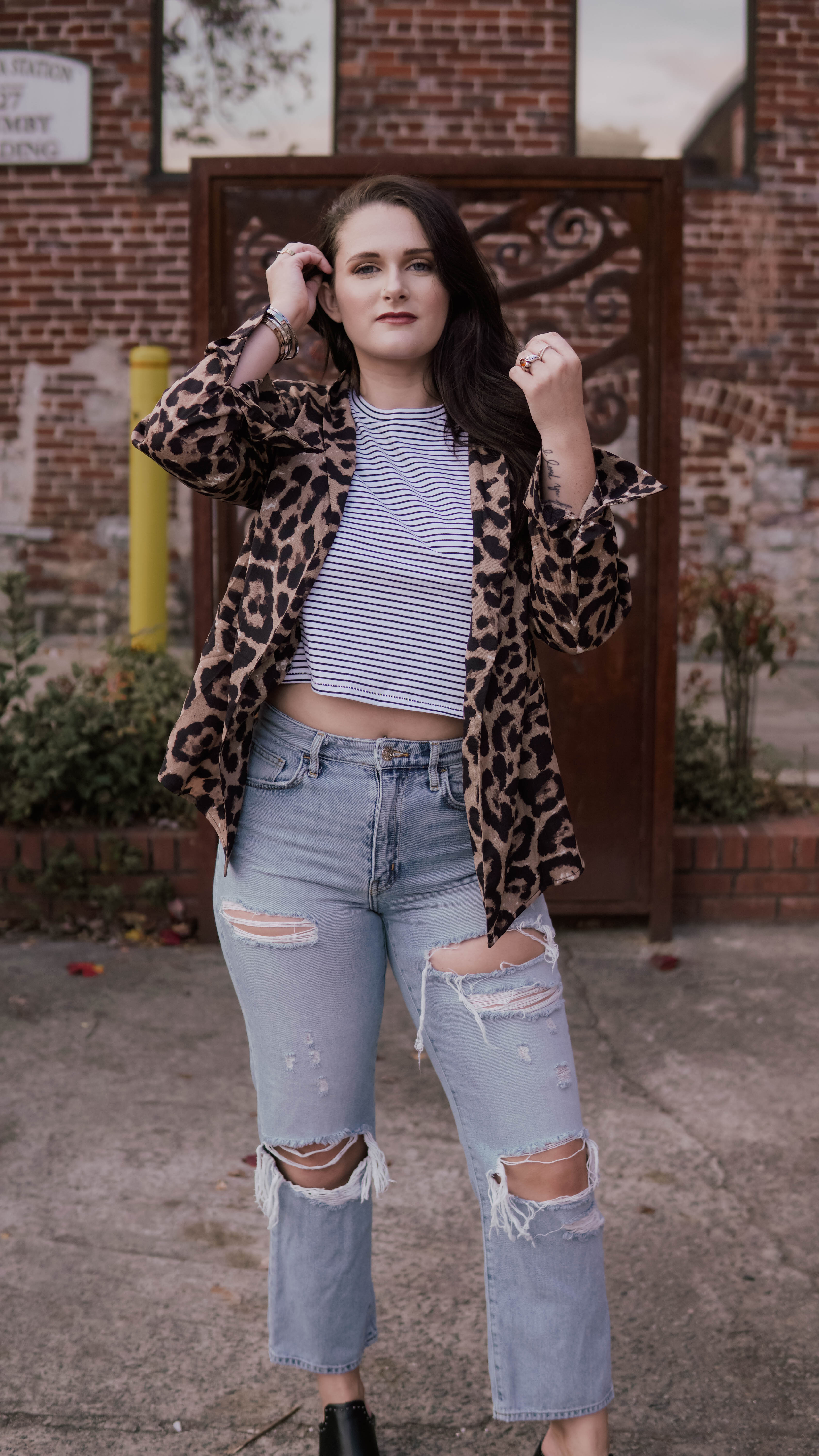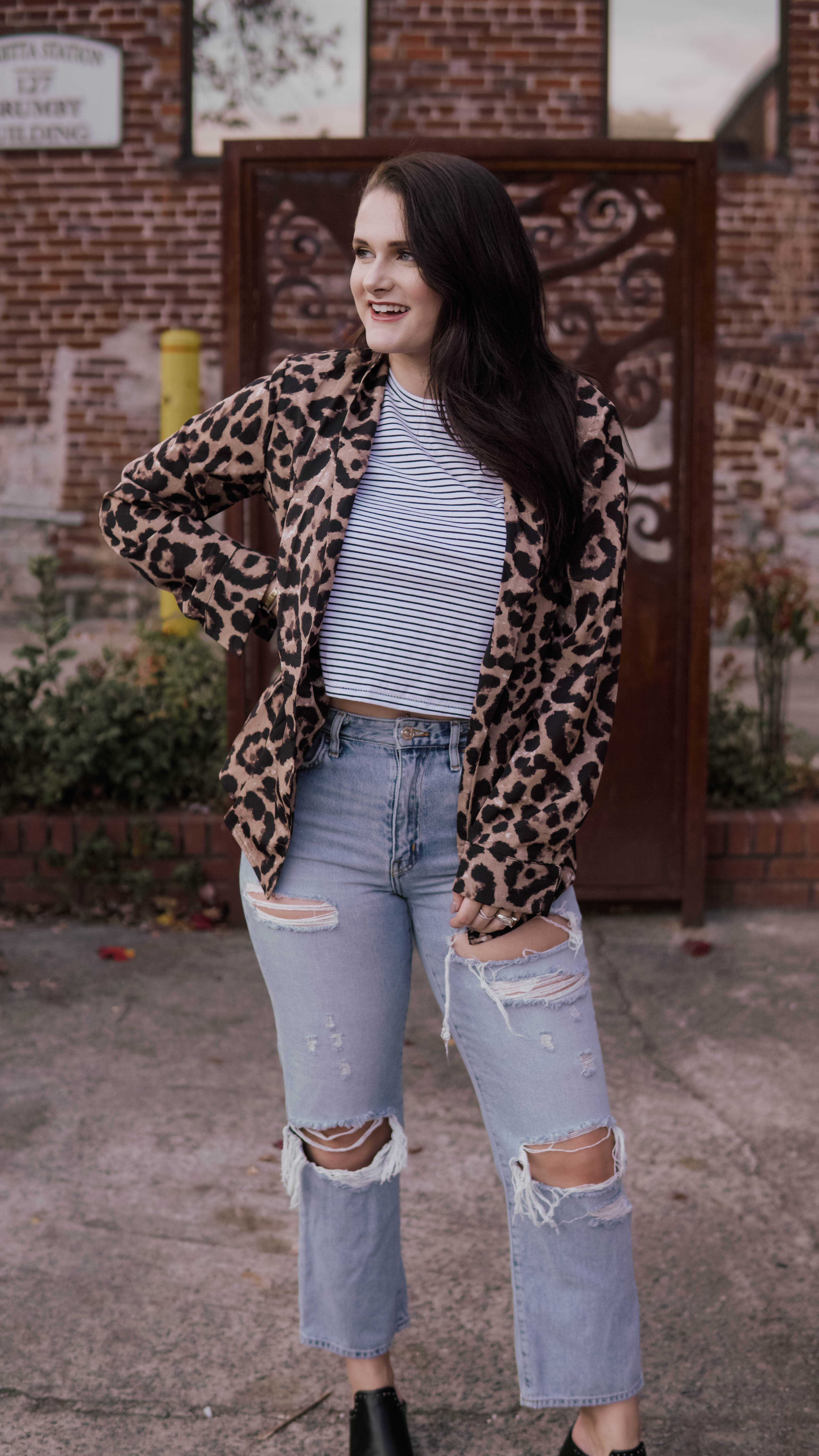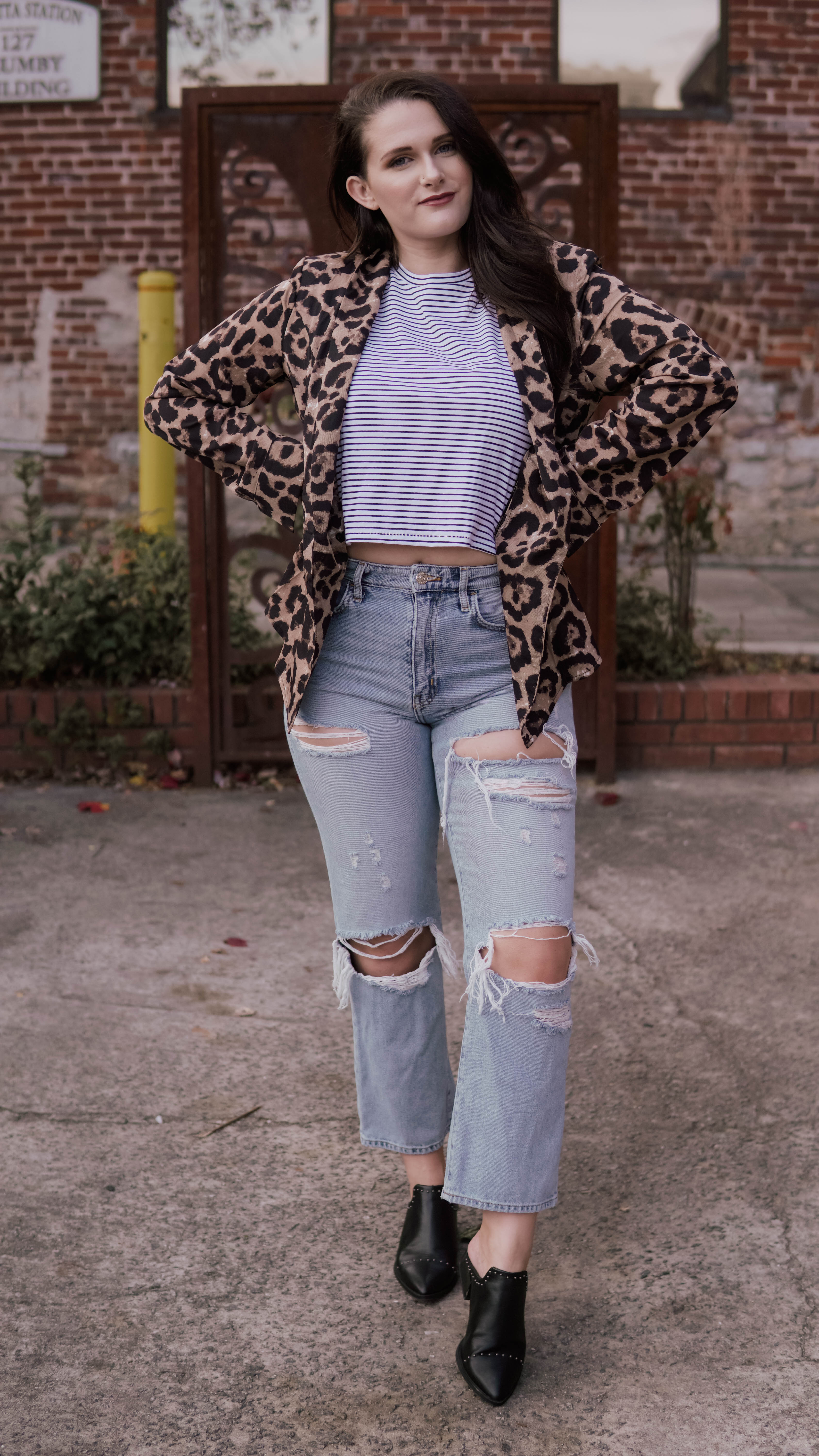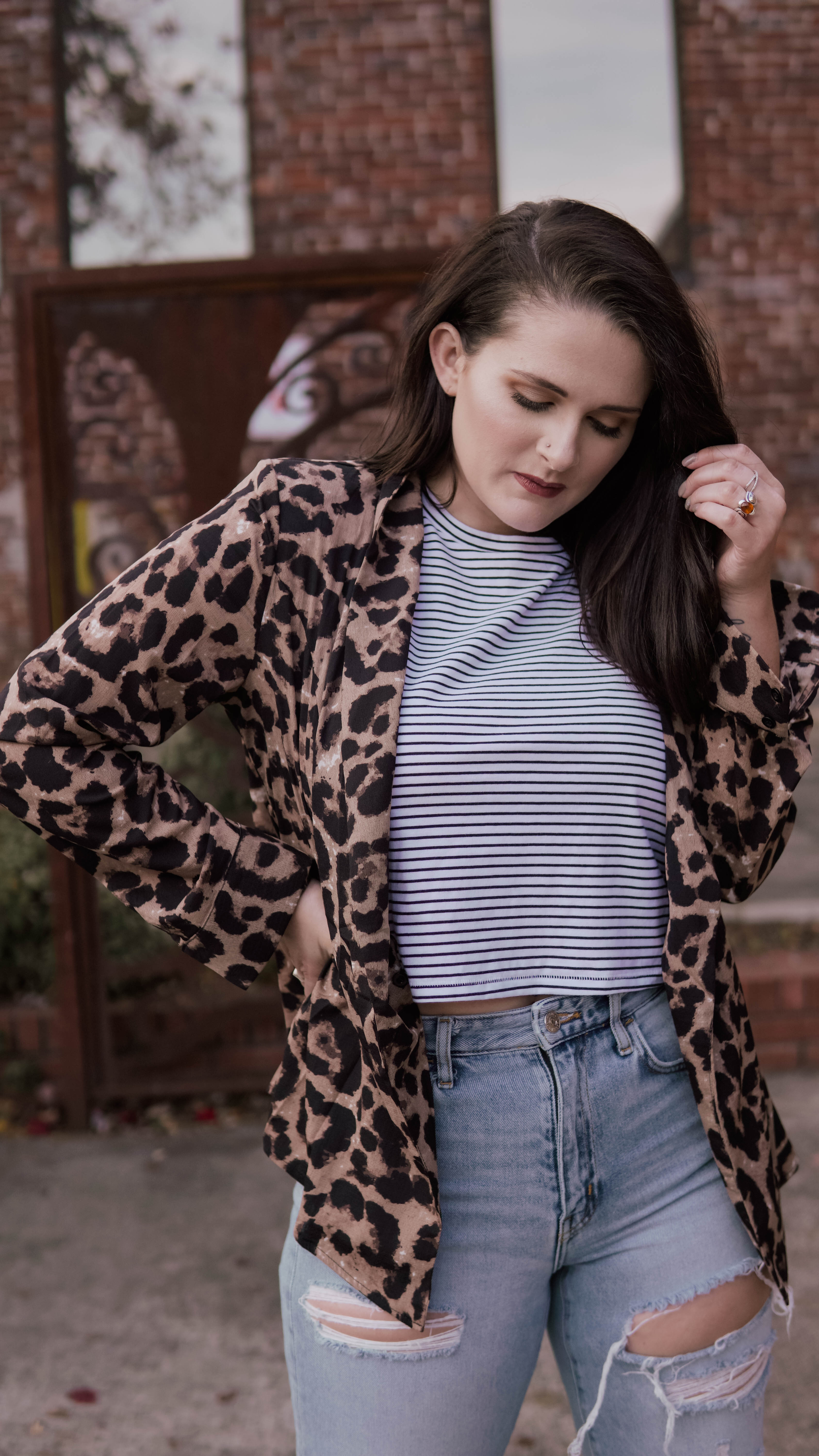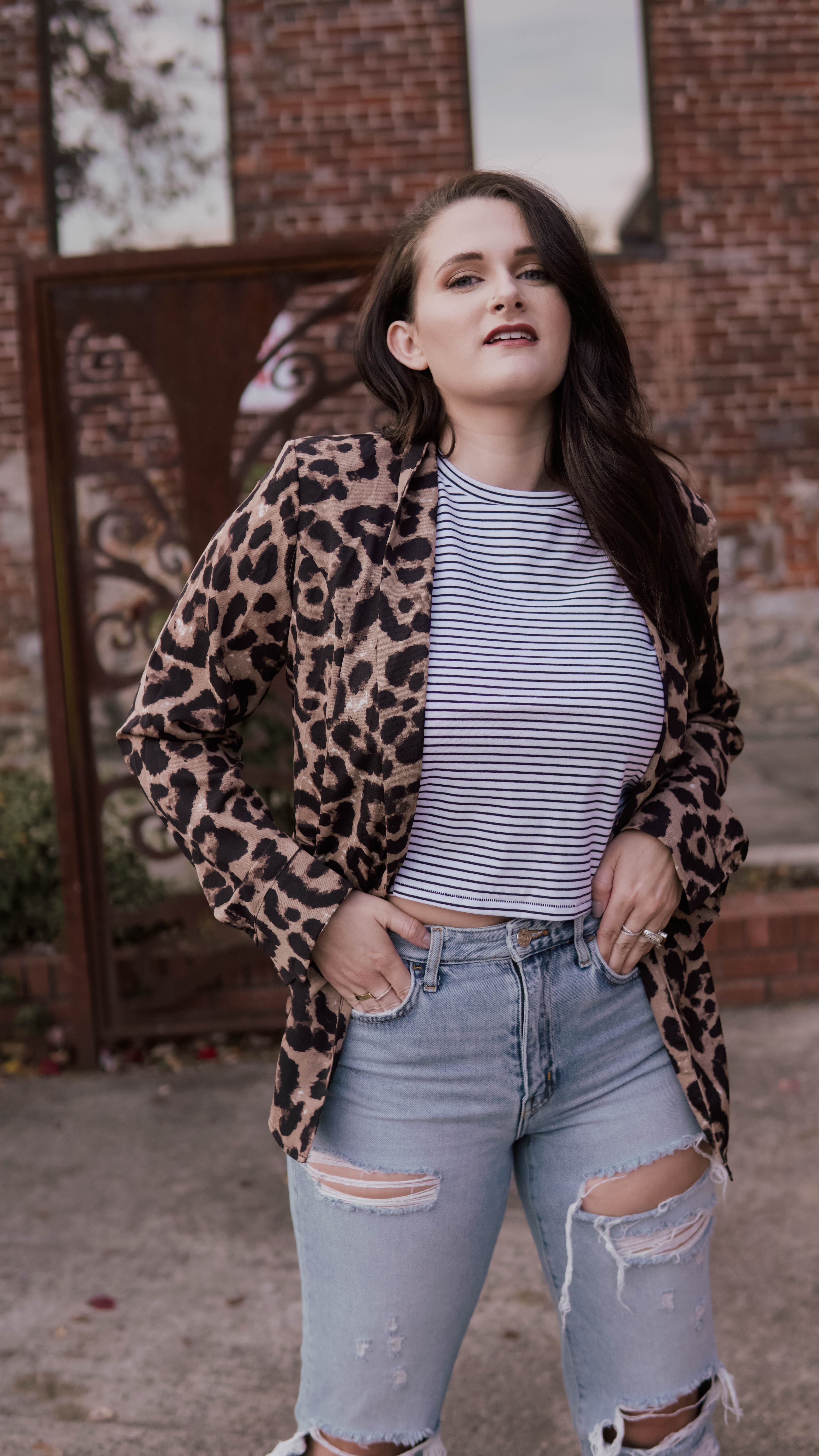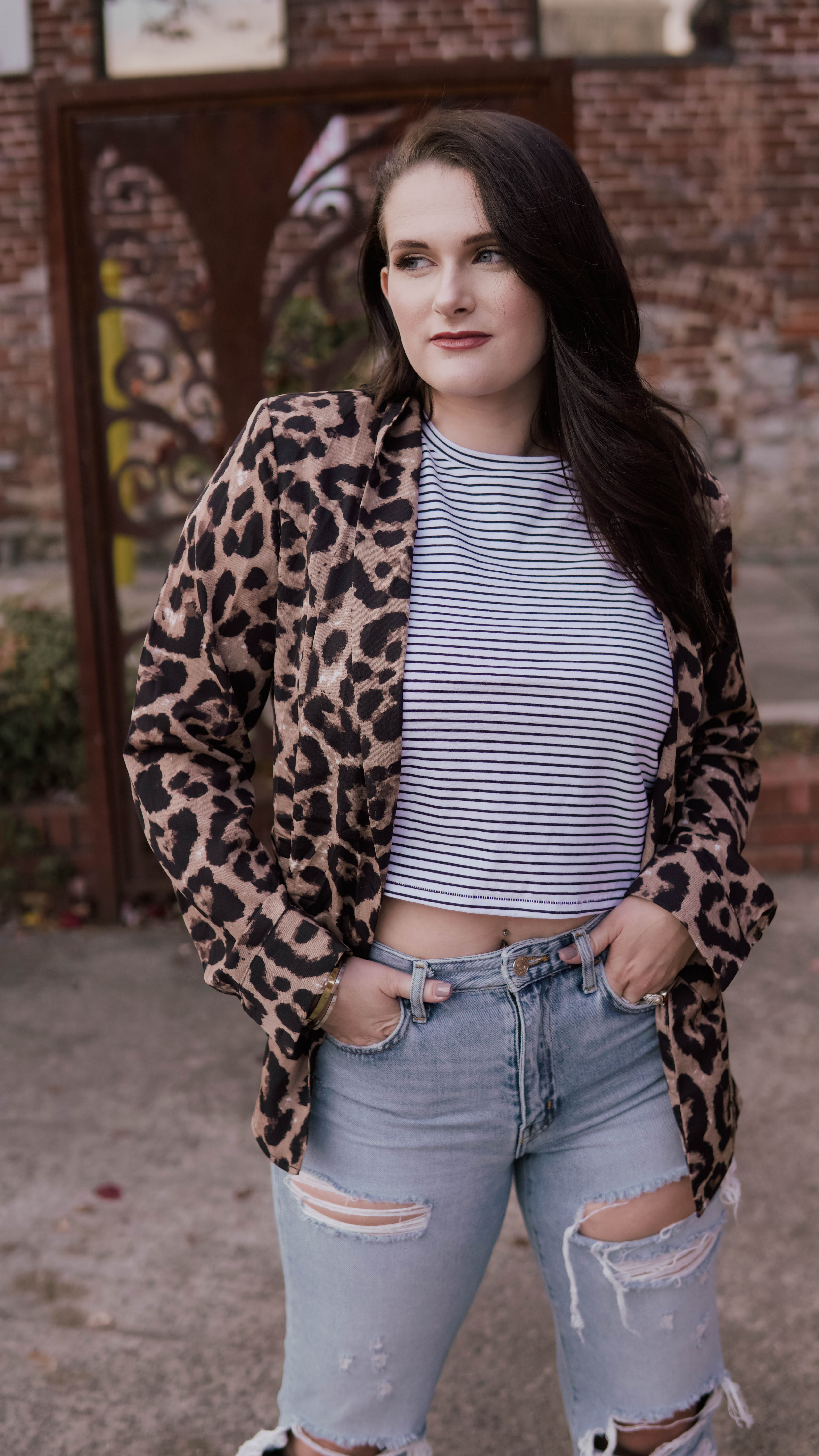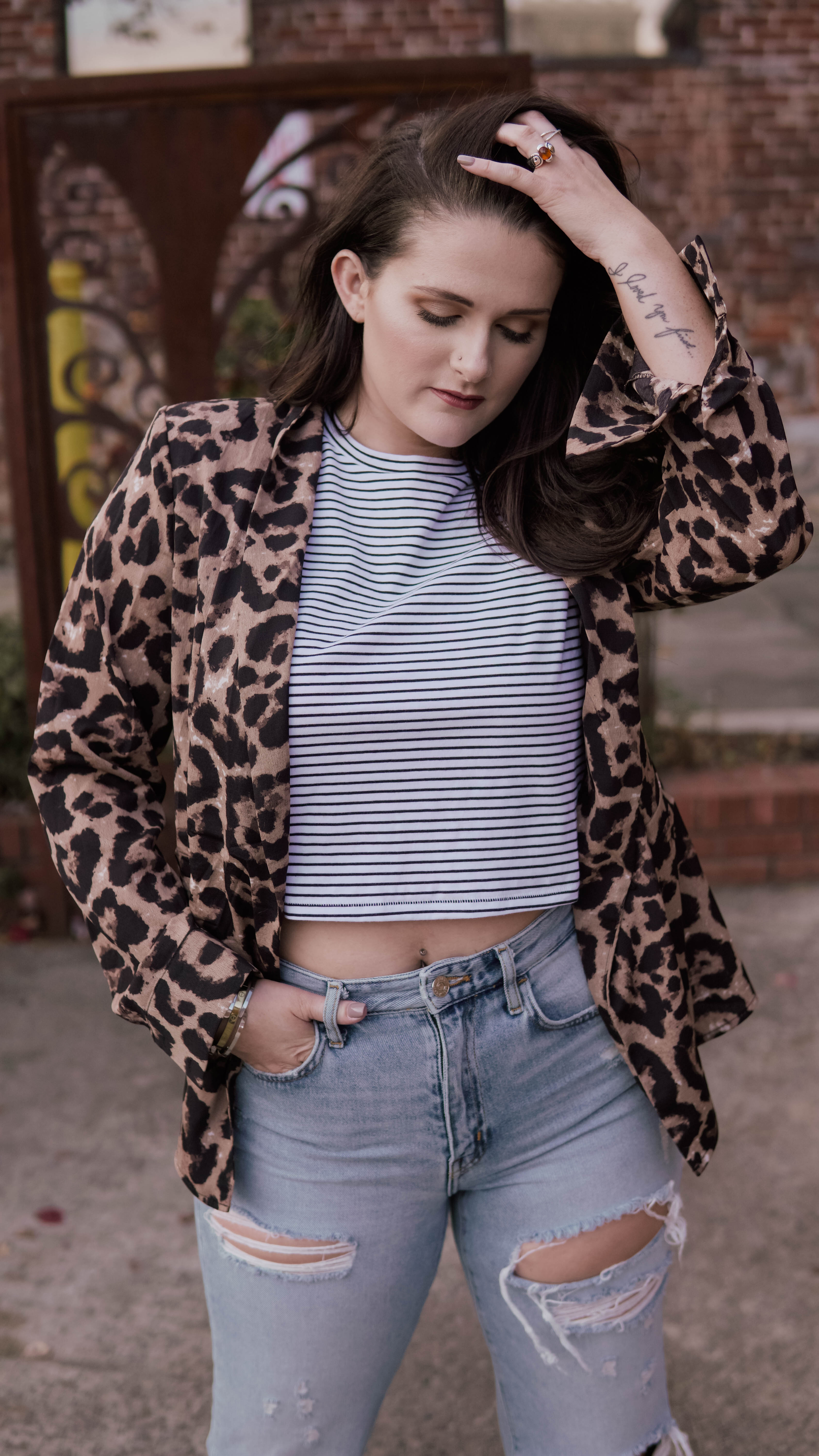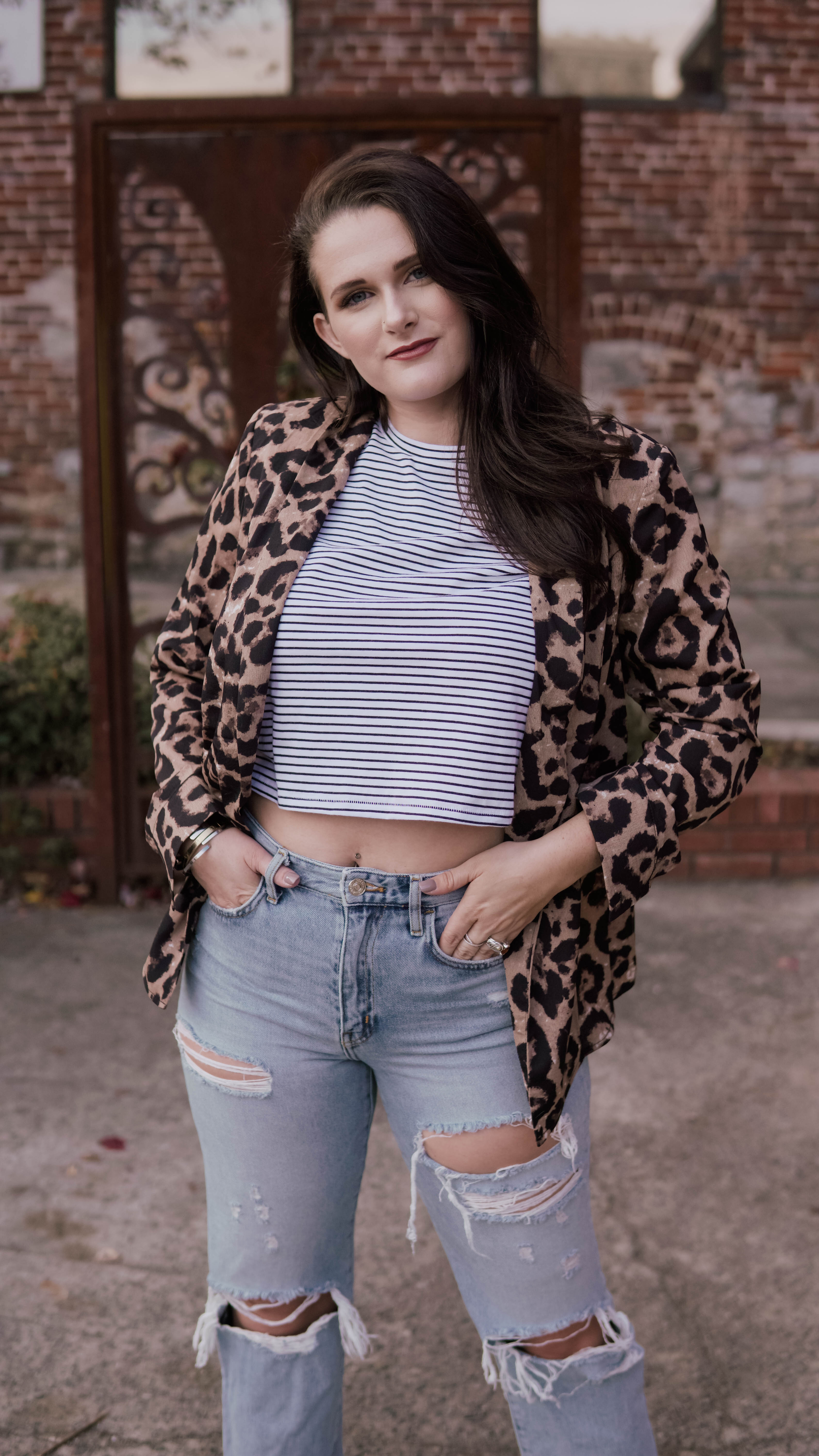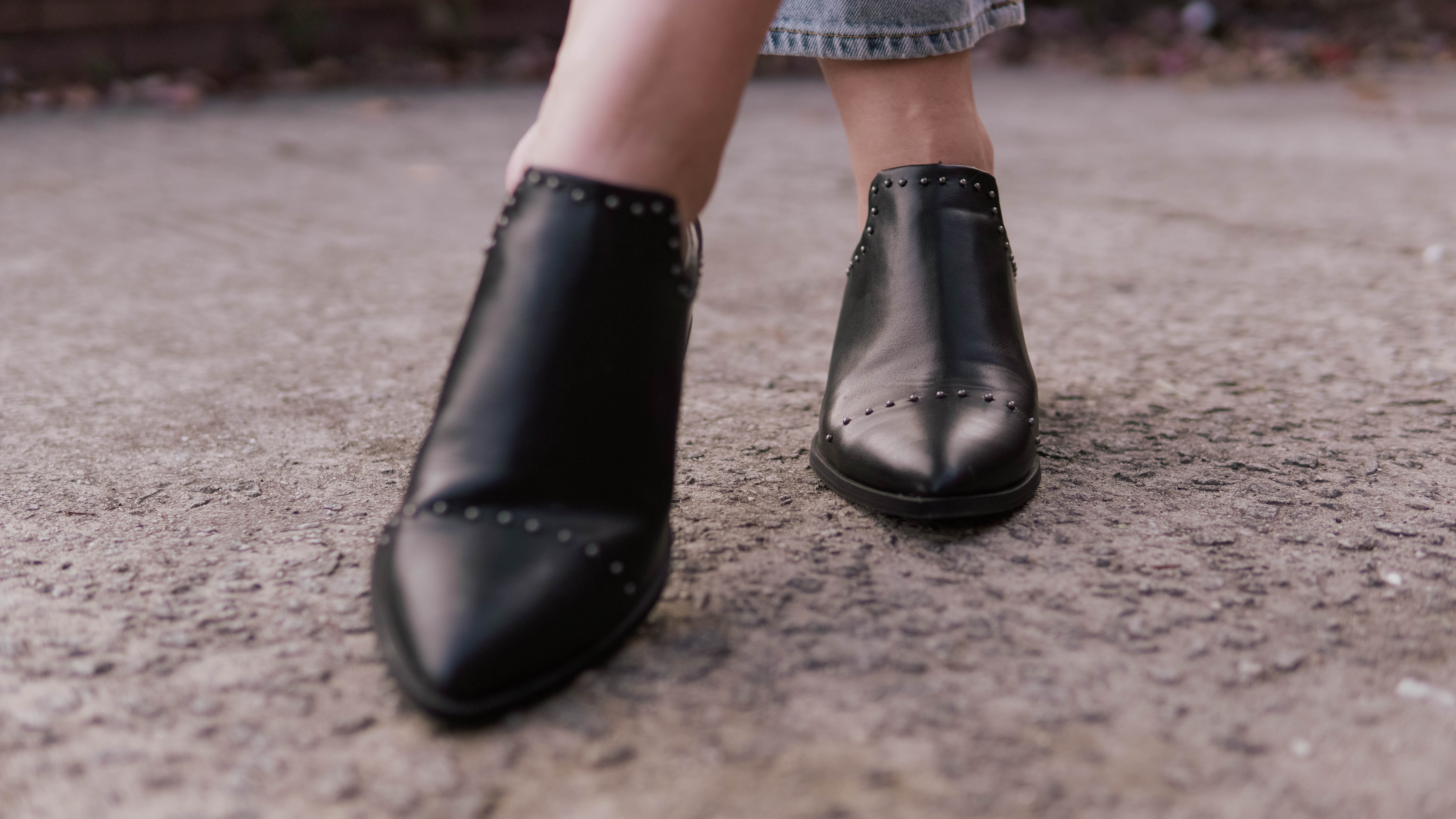 SHOP THE LOOK

Hi babes! It's almost the weekend and I am over the moon! I'm spending the weekend with my dude and we're having a staycation in the city for the Drake concert. If you know me, you know I'm a die-hard Drake girl. Honestly, Lucas is a little nervous to observe me in this setting, so pray for him lol!
For the last post this week, I'm talking all about how to mix prints and patterns. This styling technique is for something who's looking to dress outside of the box a little bit. You don't have to over do it, or put together something crazy (unless that's the vibe you want), but simply styling two different prints or patterns, can really bring out a unique look!
This look that I'm featuring above is super affordable and easy to recreate with something in your closet! First, you're going to want to pick out one item that's a bold print or pattern to be the focal point. I chose this light-weight leopard print blazer from SheIn. I went for a casual look, so I paired it with one of my favorite pairs of distressed jeans. Next, it's time to pick another item in a different print or pattern to pair it with. I grabbed a simple, striped, cropped tee for a subtle, yet standout look. Lastly, I threw on some staple mules, basic jewelry and called it a day!
The great thing about mixing and playing with prints and patterns is that there is no wrong way to do. Whether you're opting for a fun pant and top combo, or a patterned shoe and jacket pairing, the look is always going to be unique. This is just another way to remix and reinvent items in your wardrobe — AKA the best way to save money!