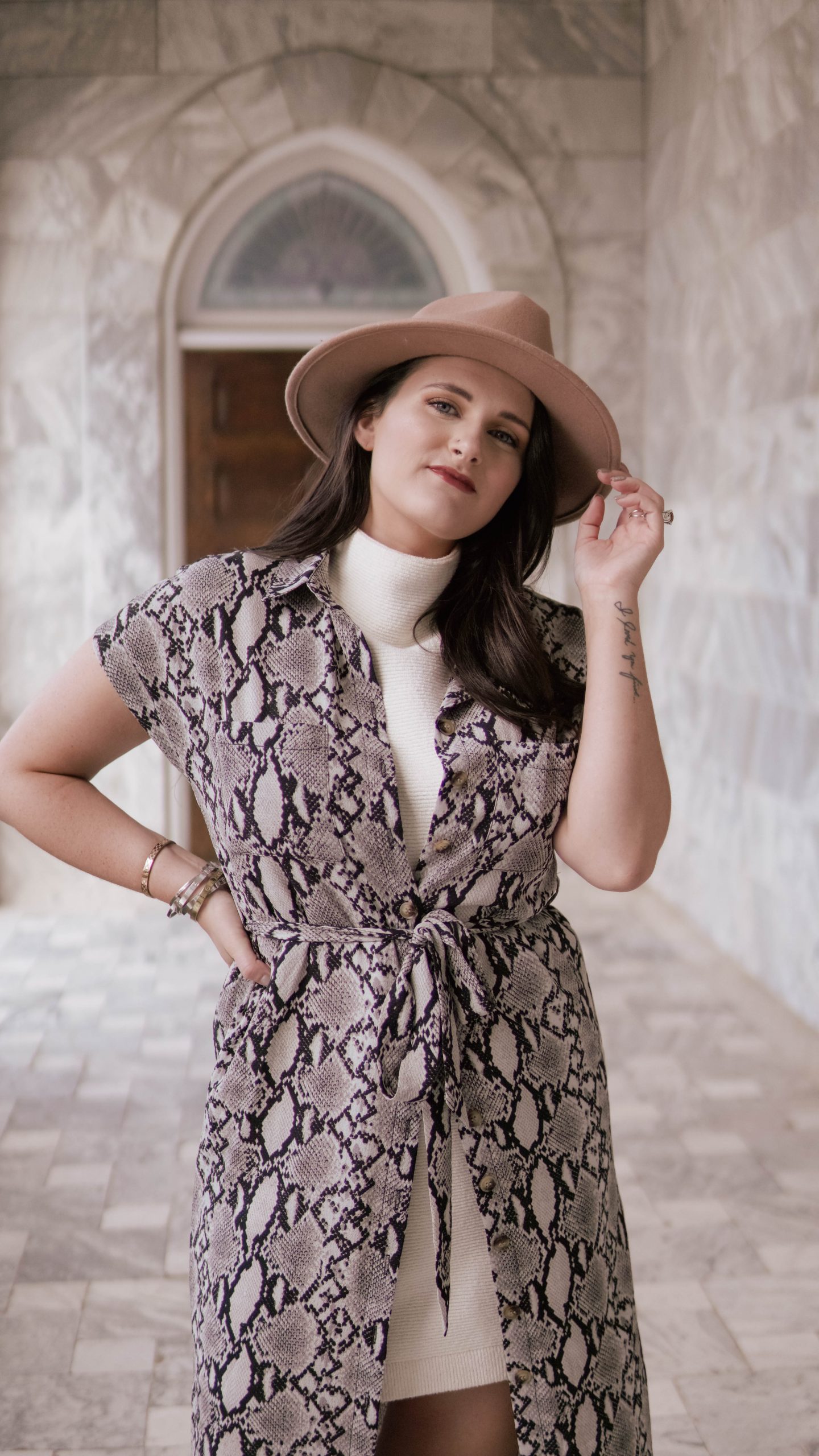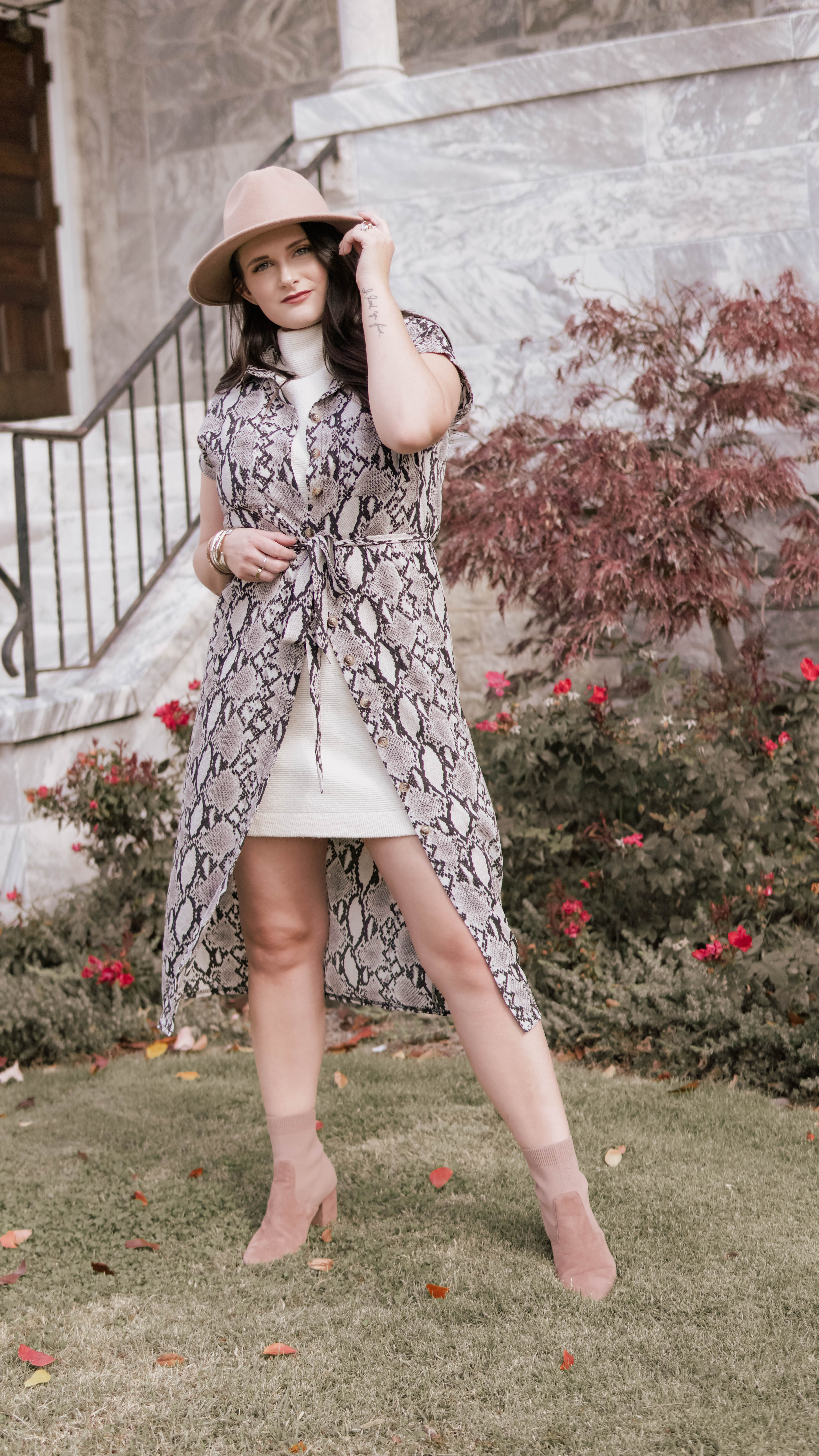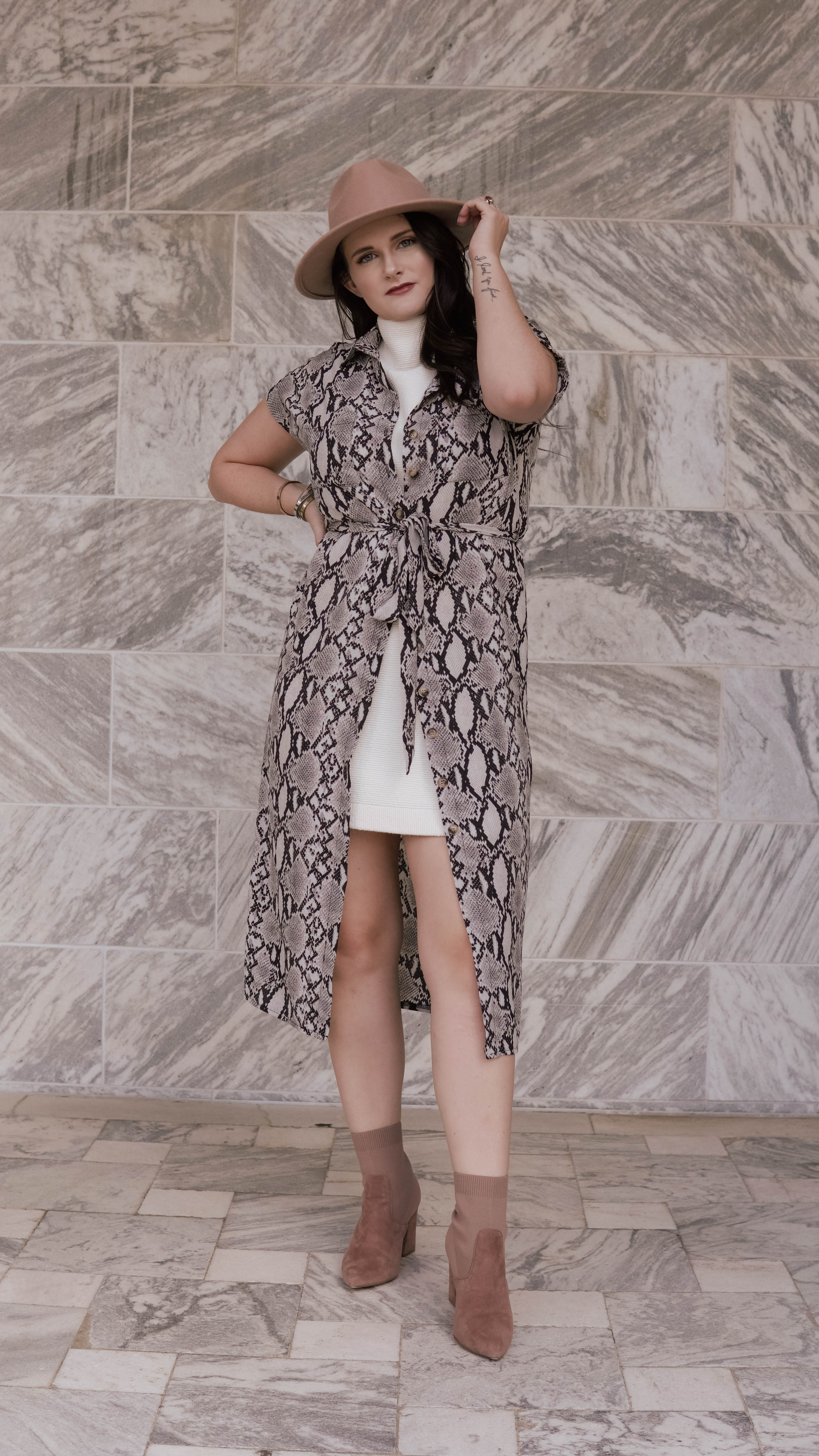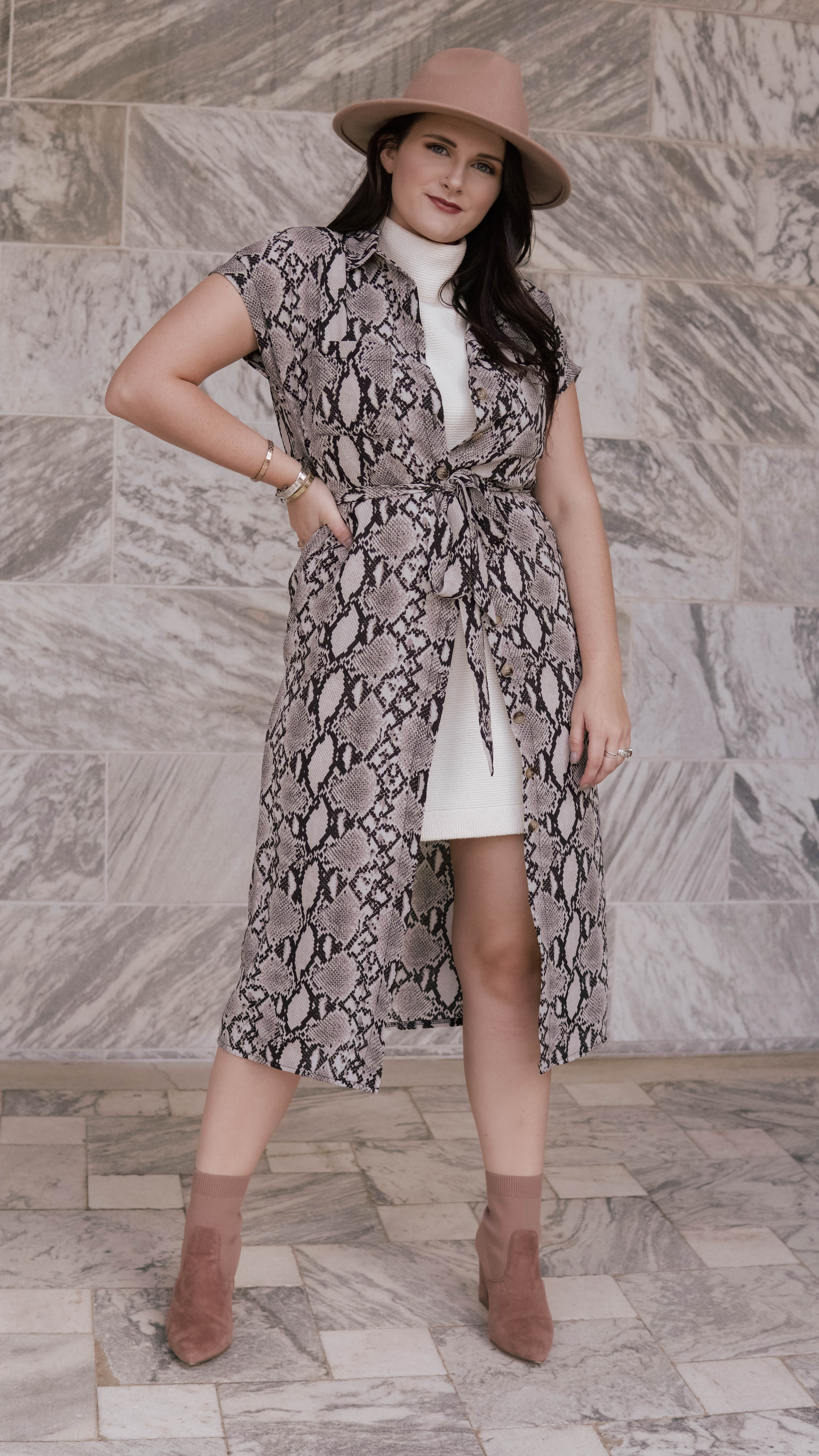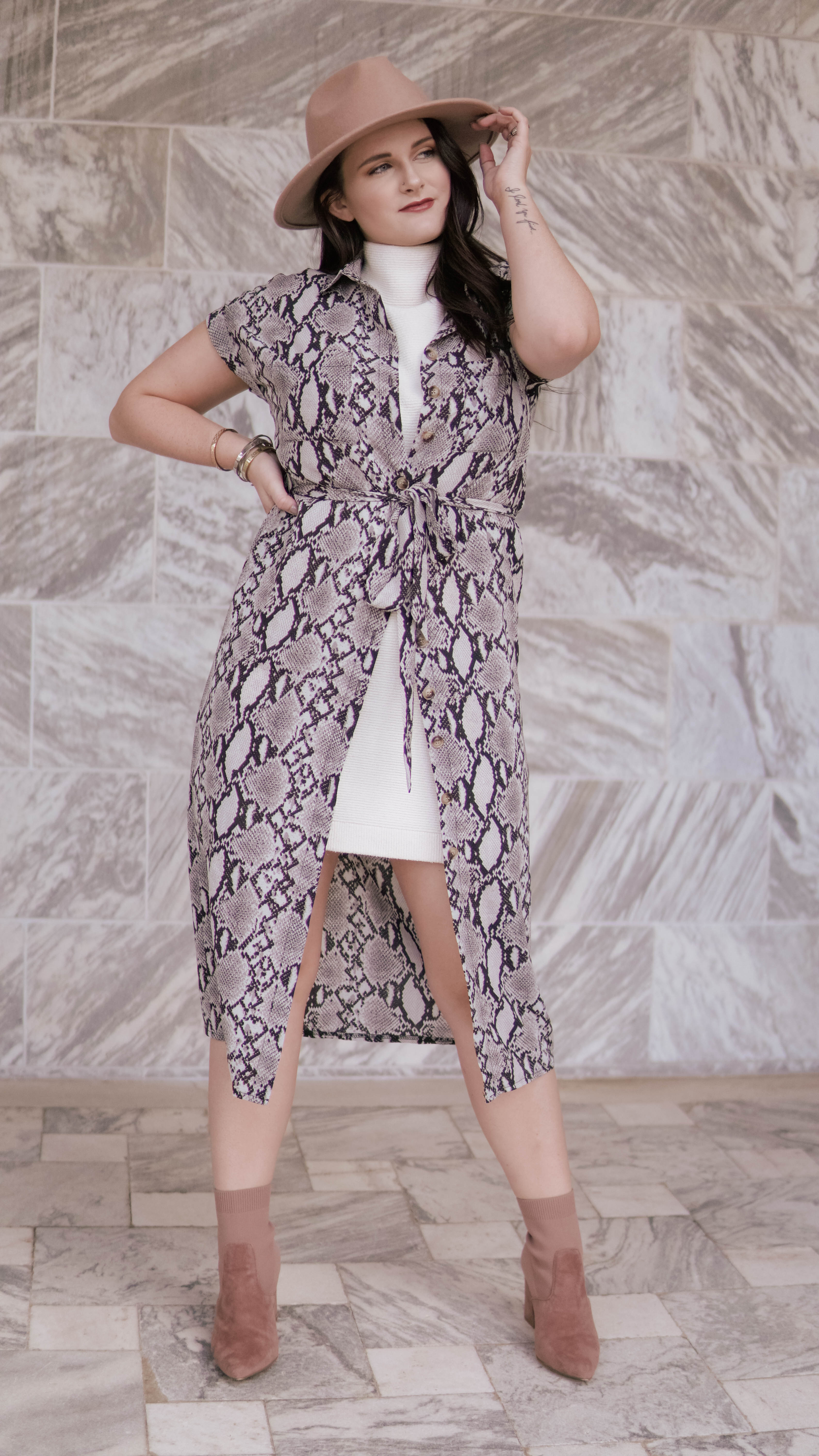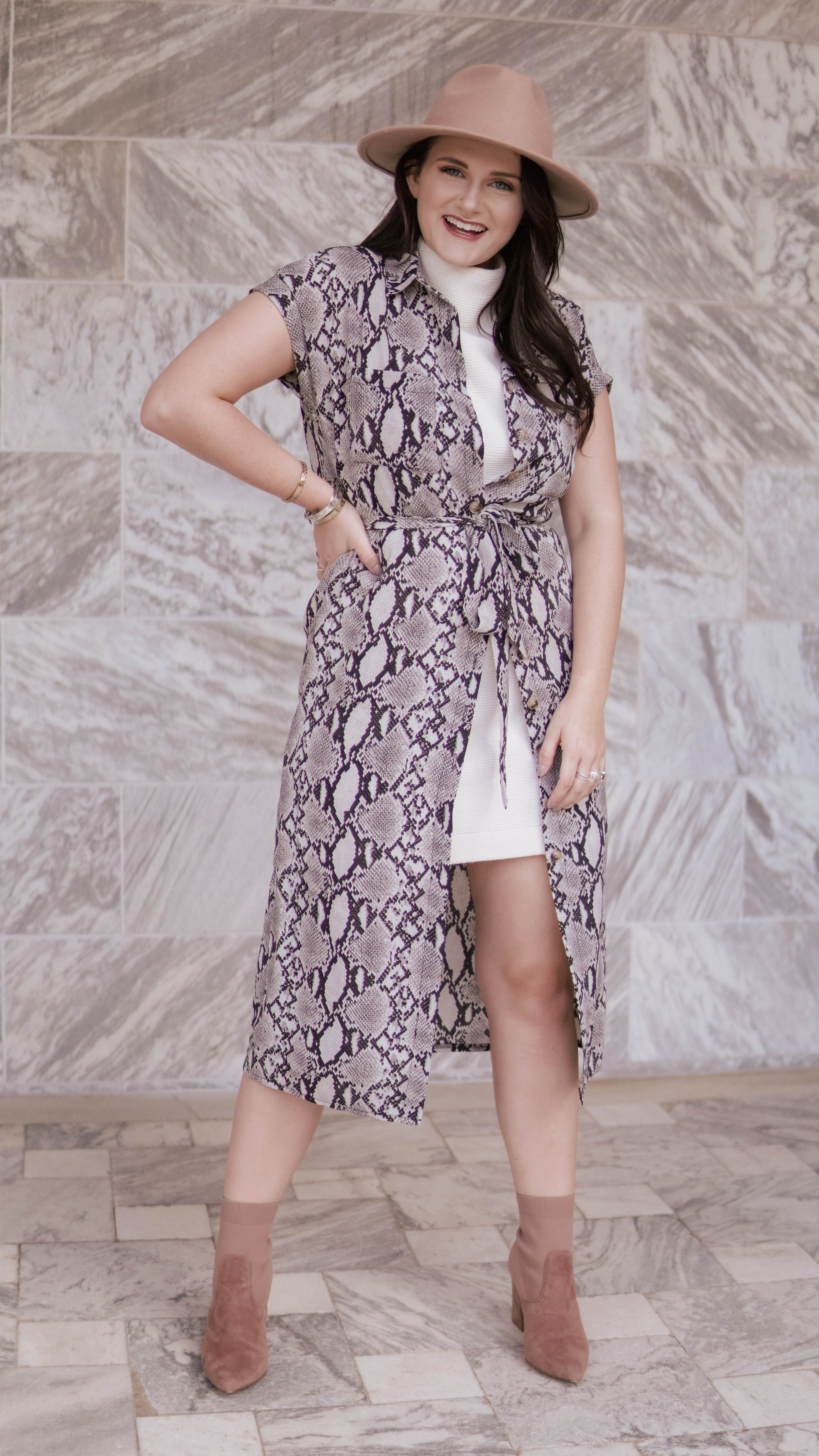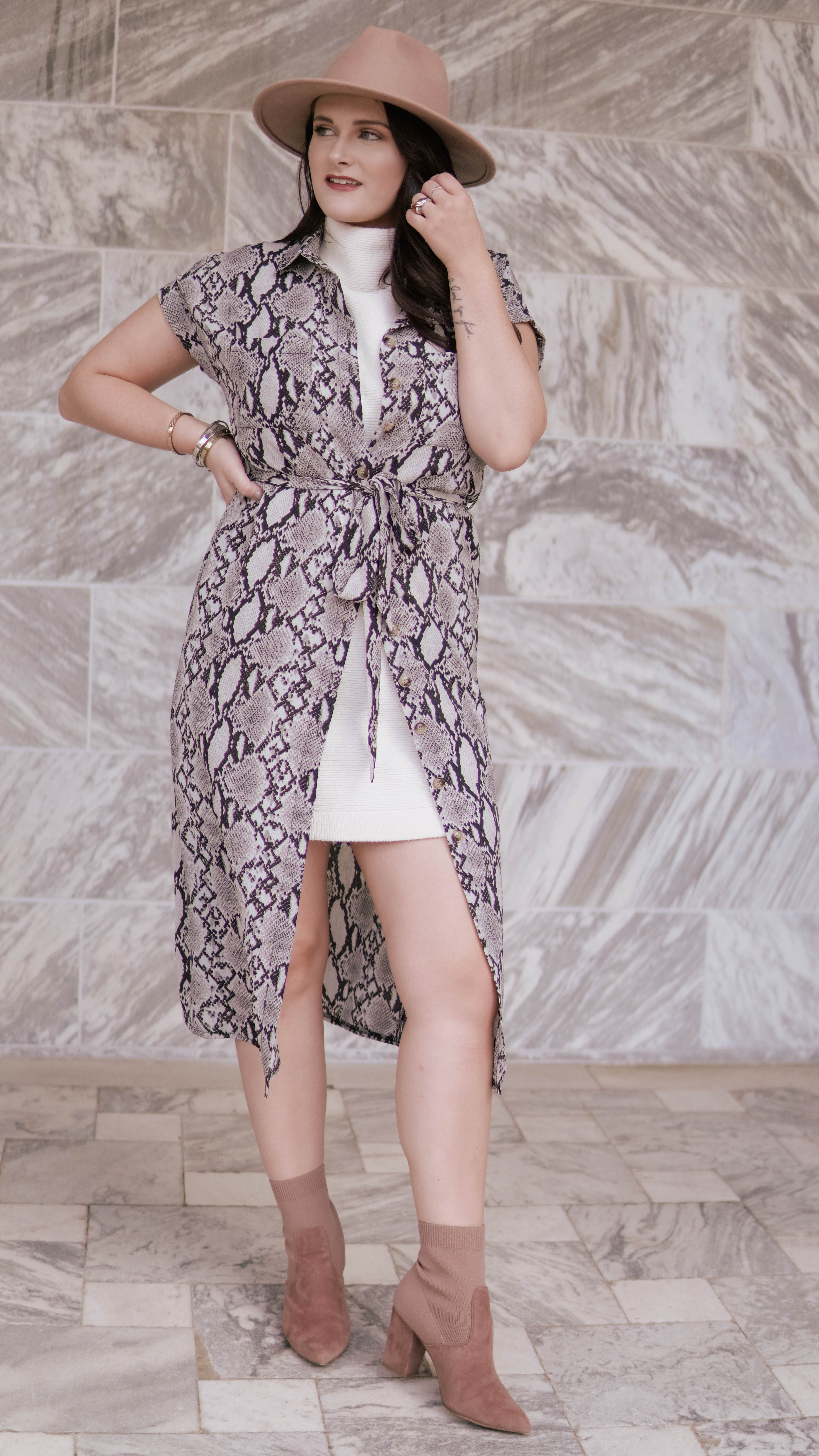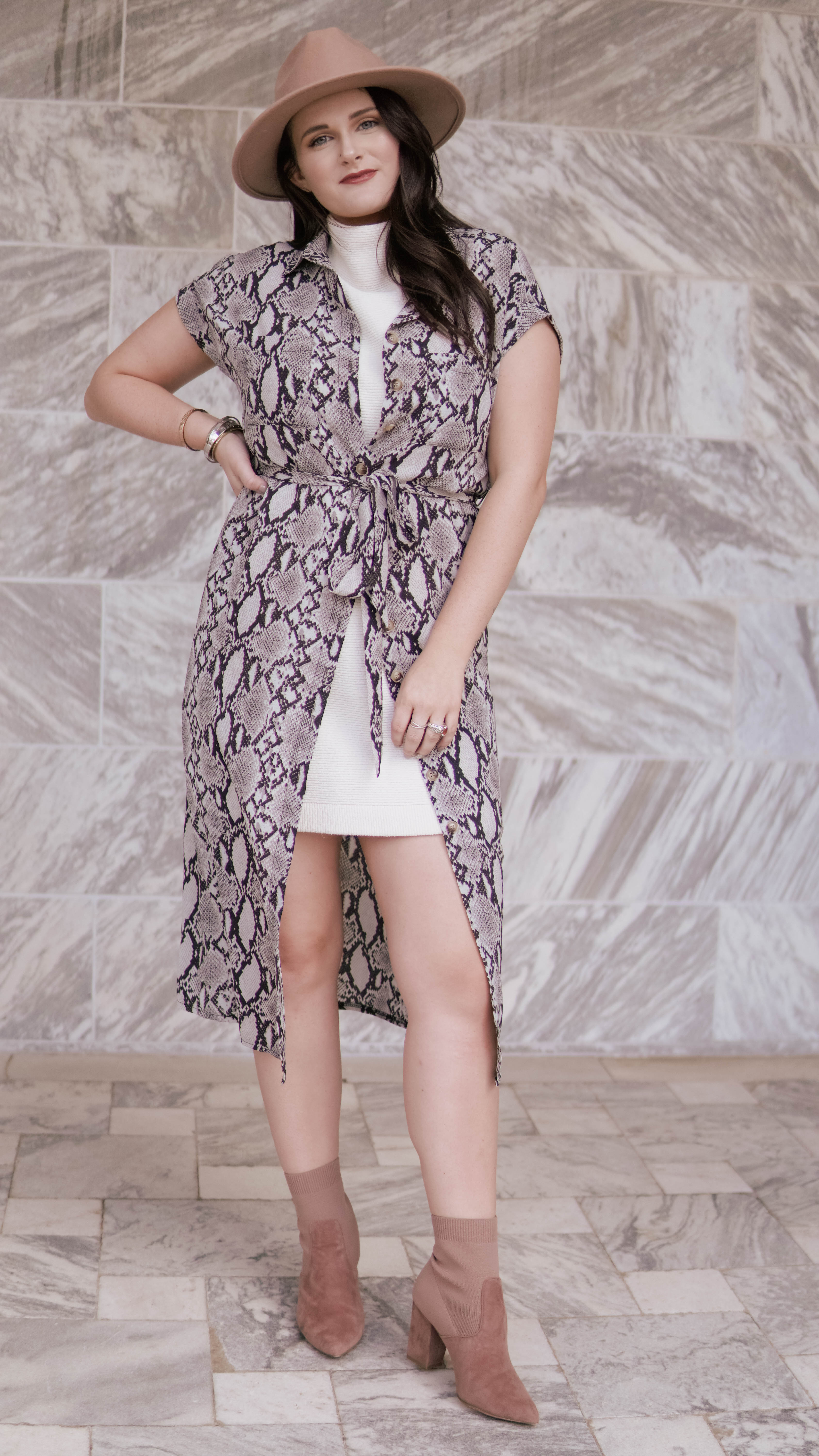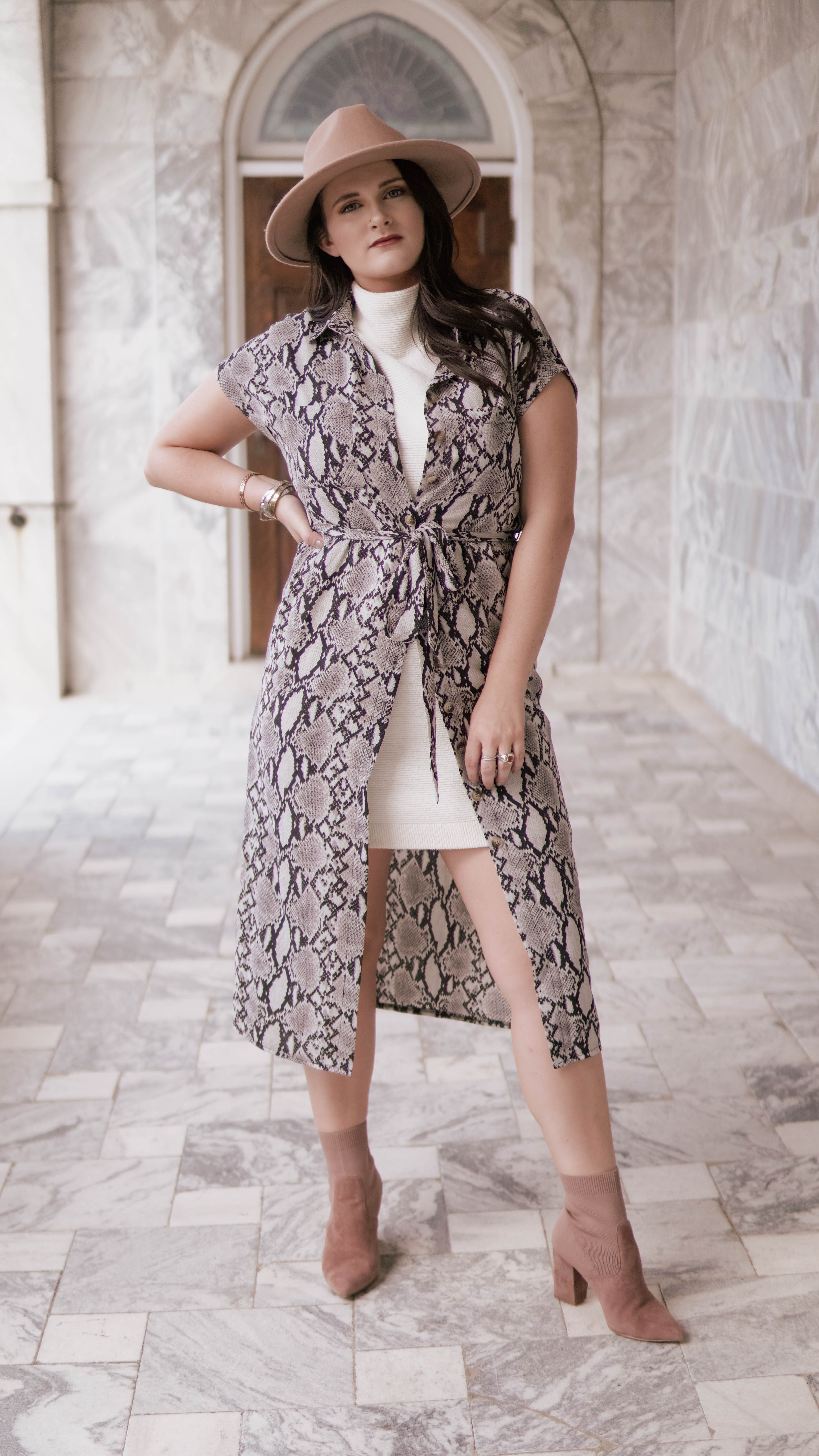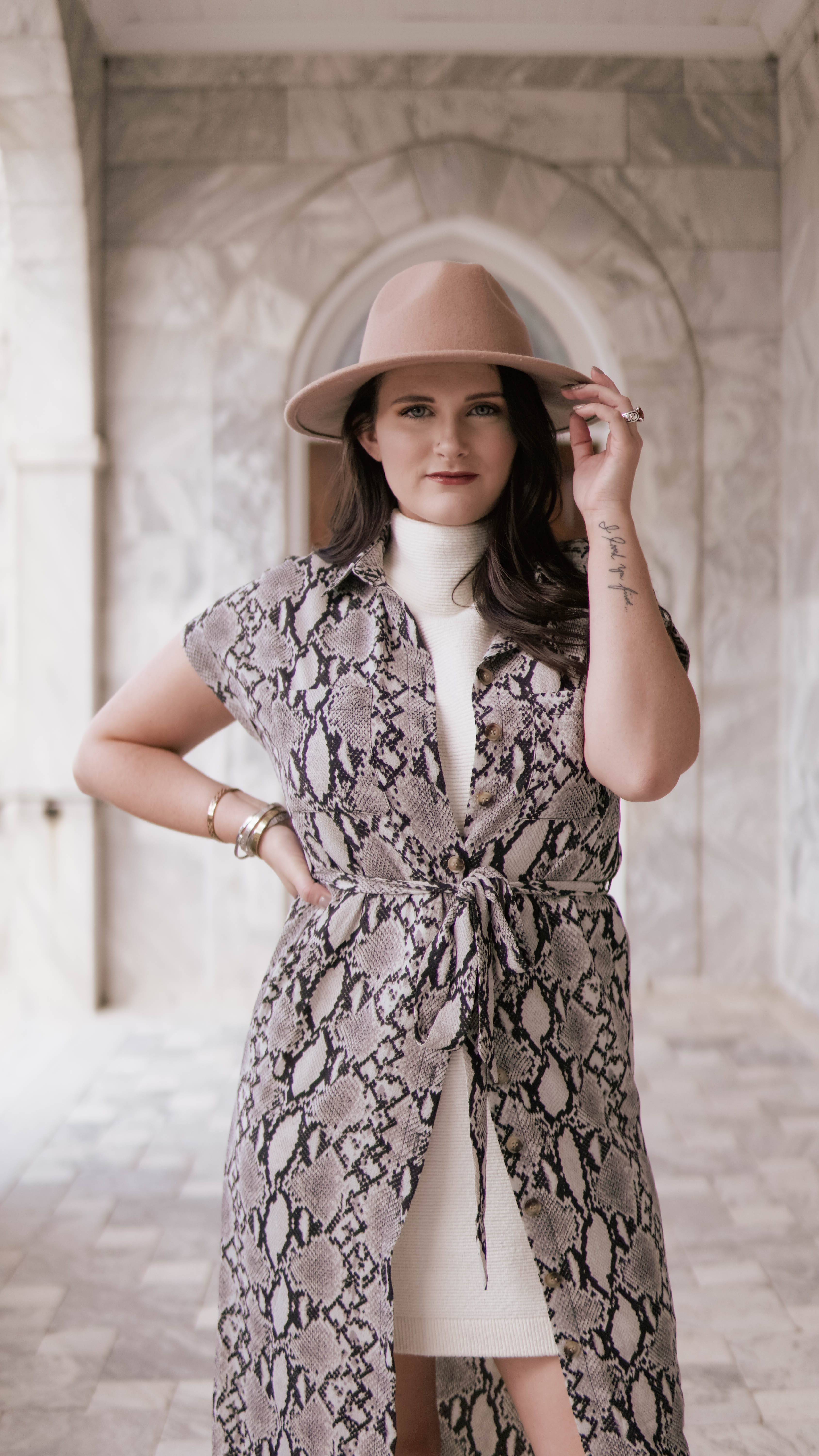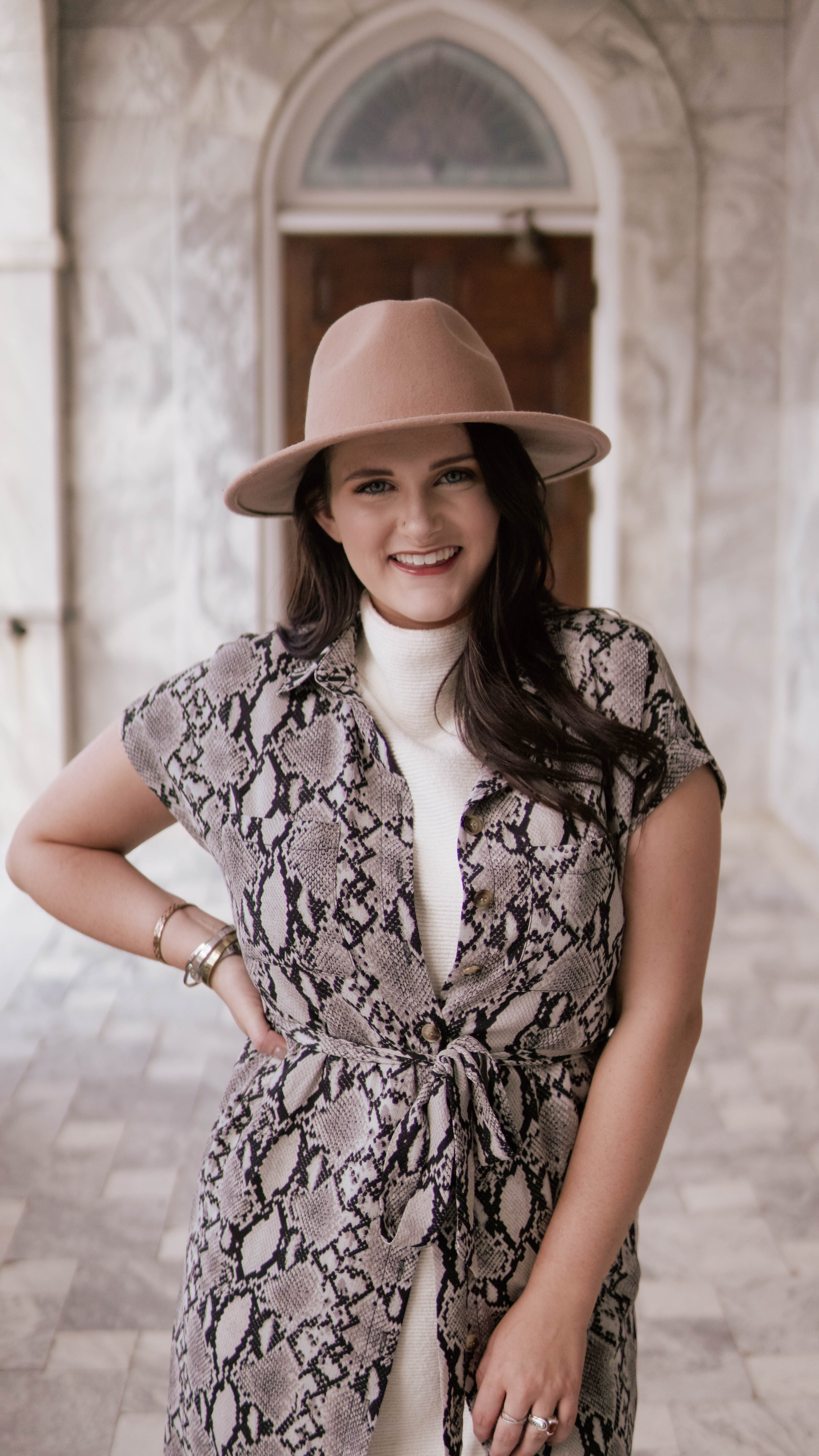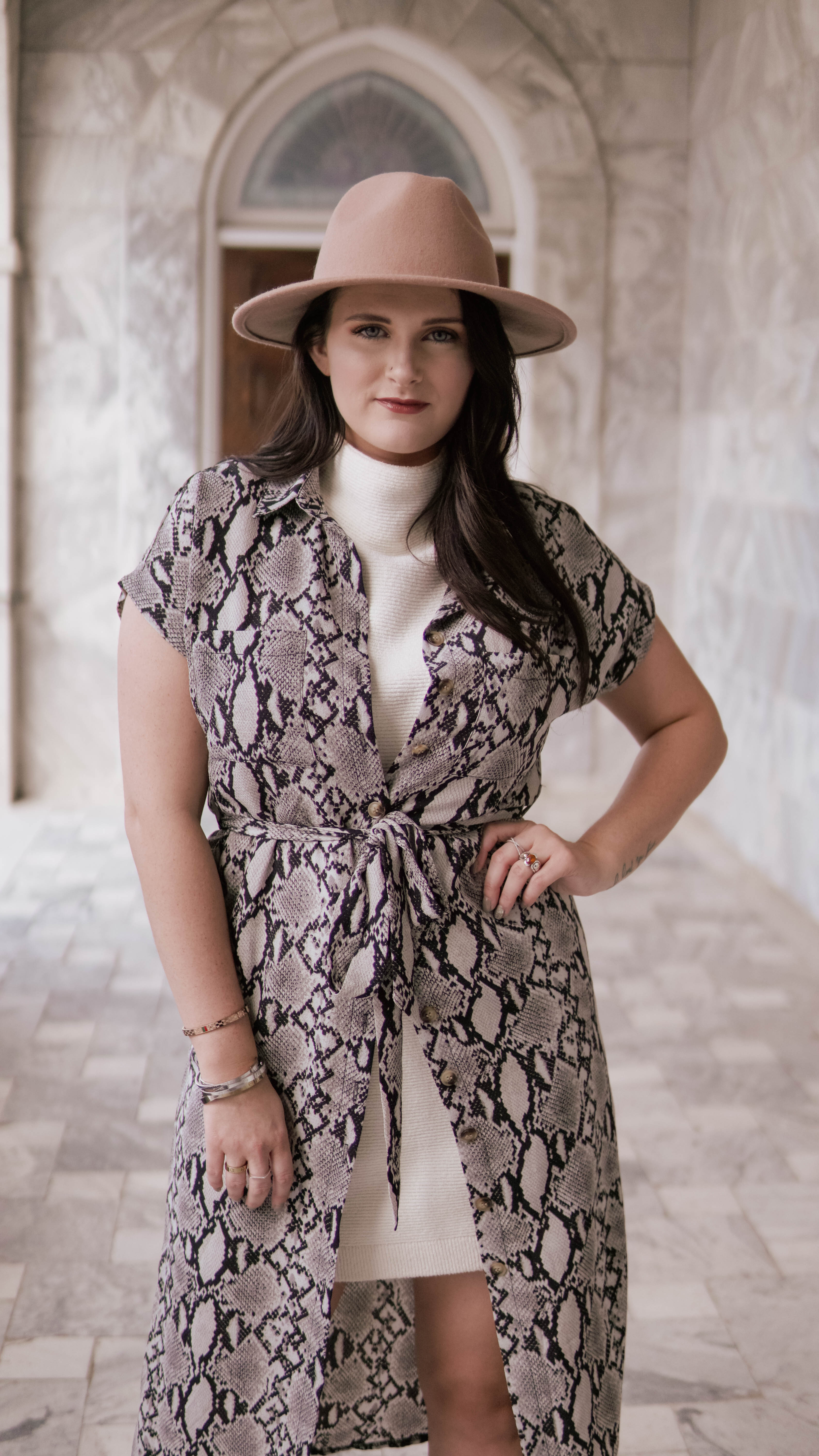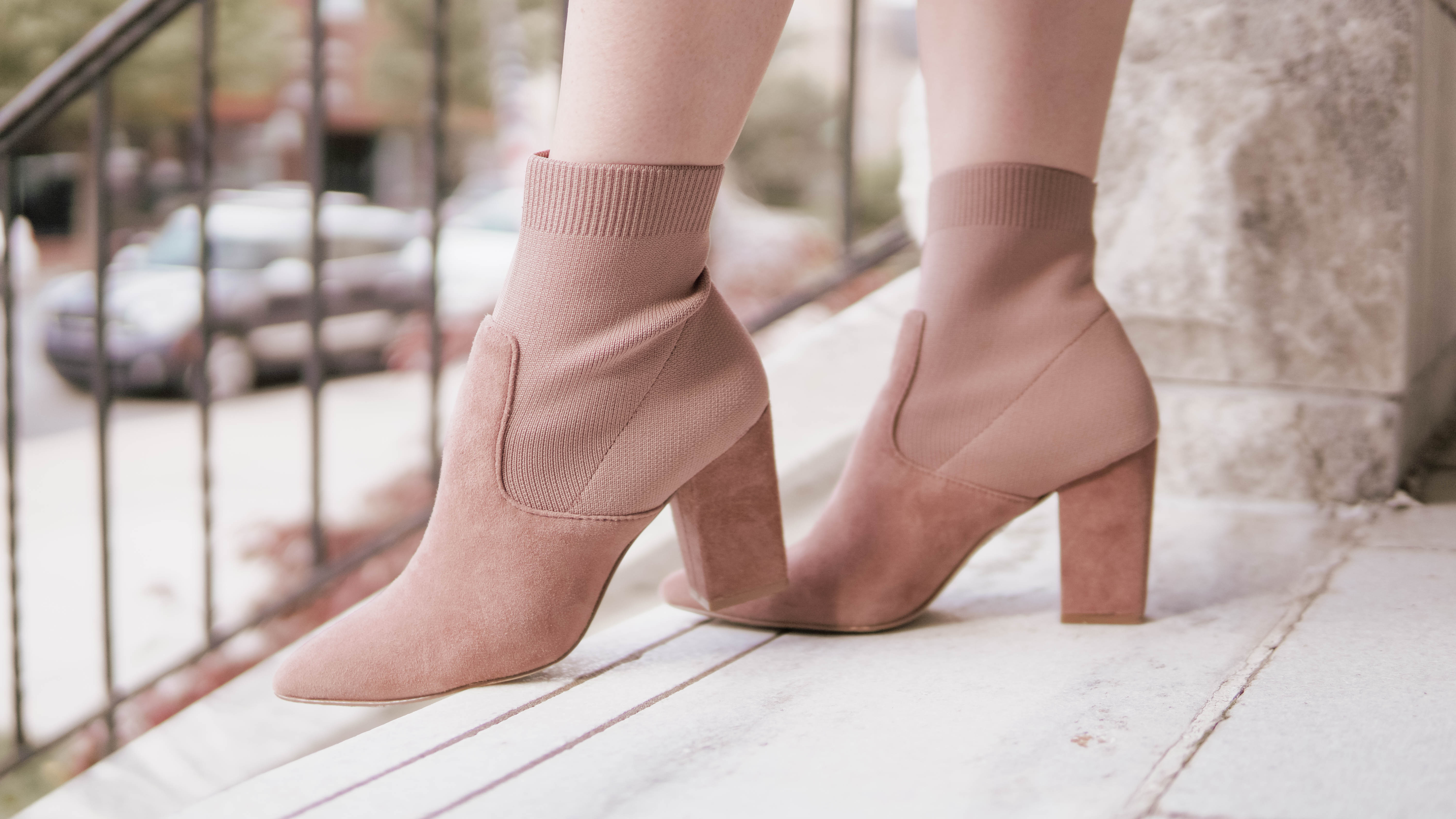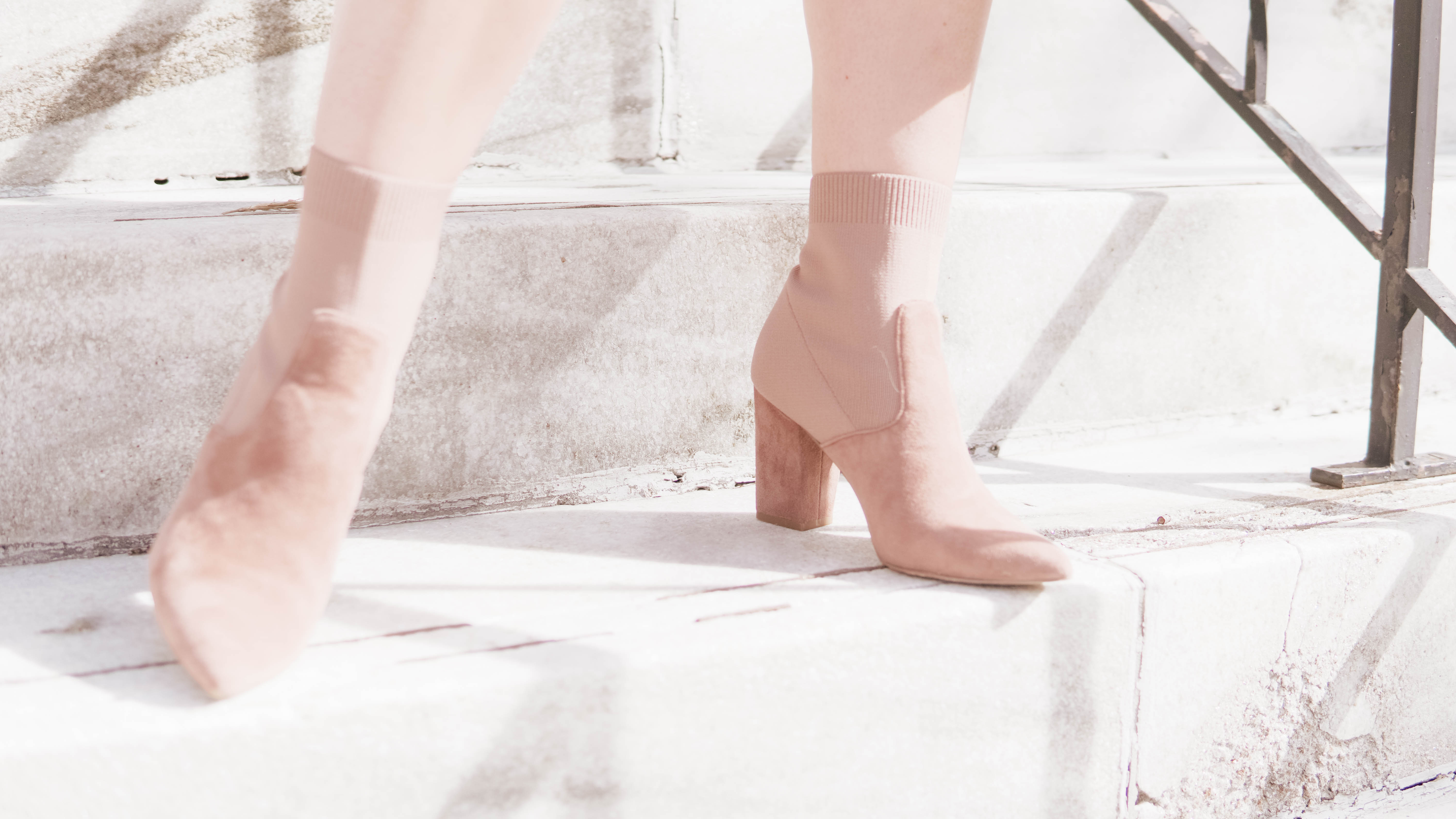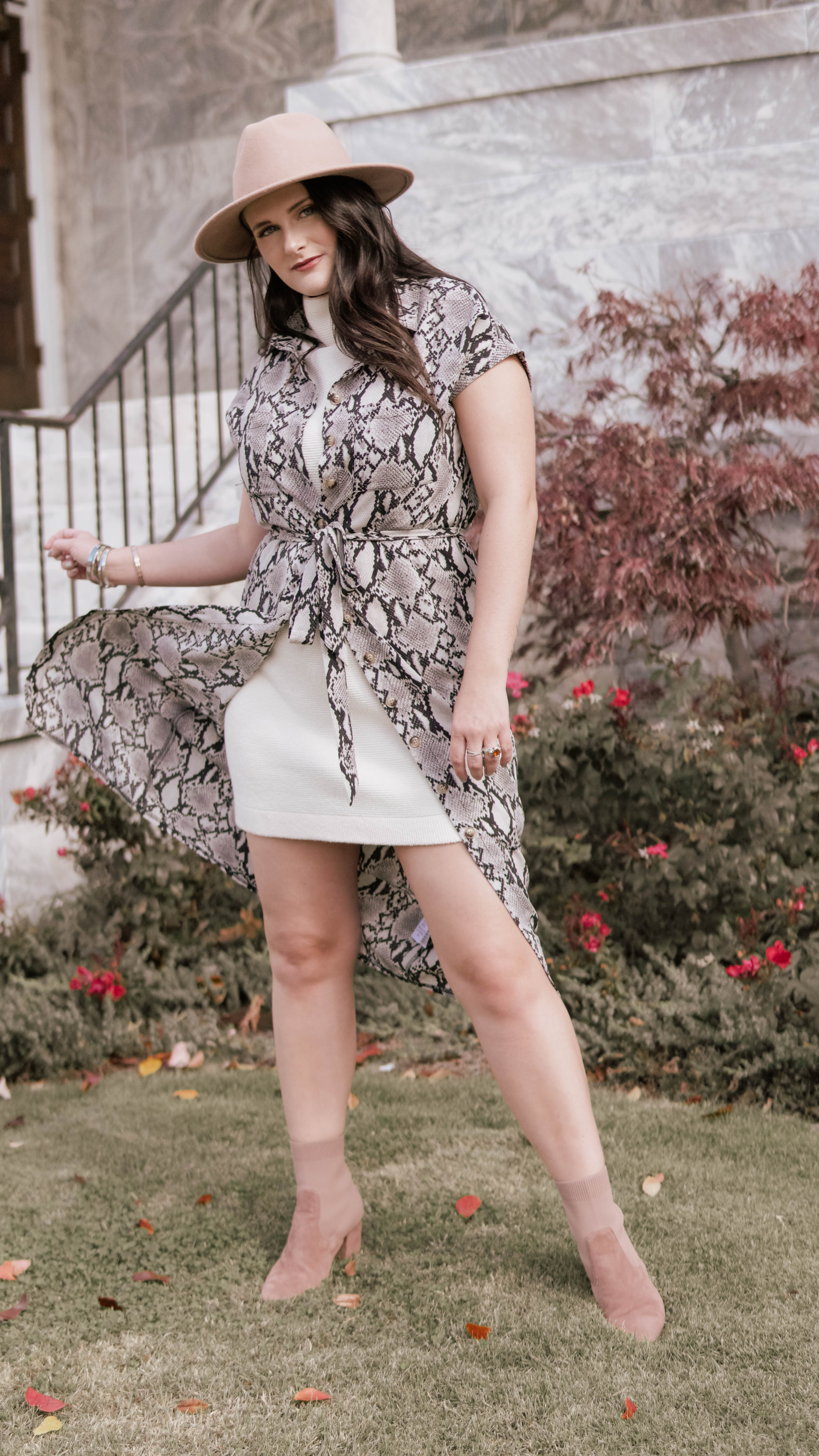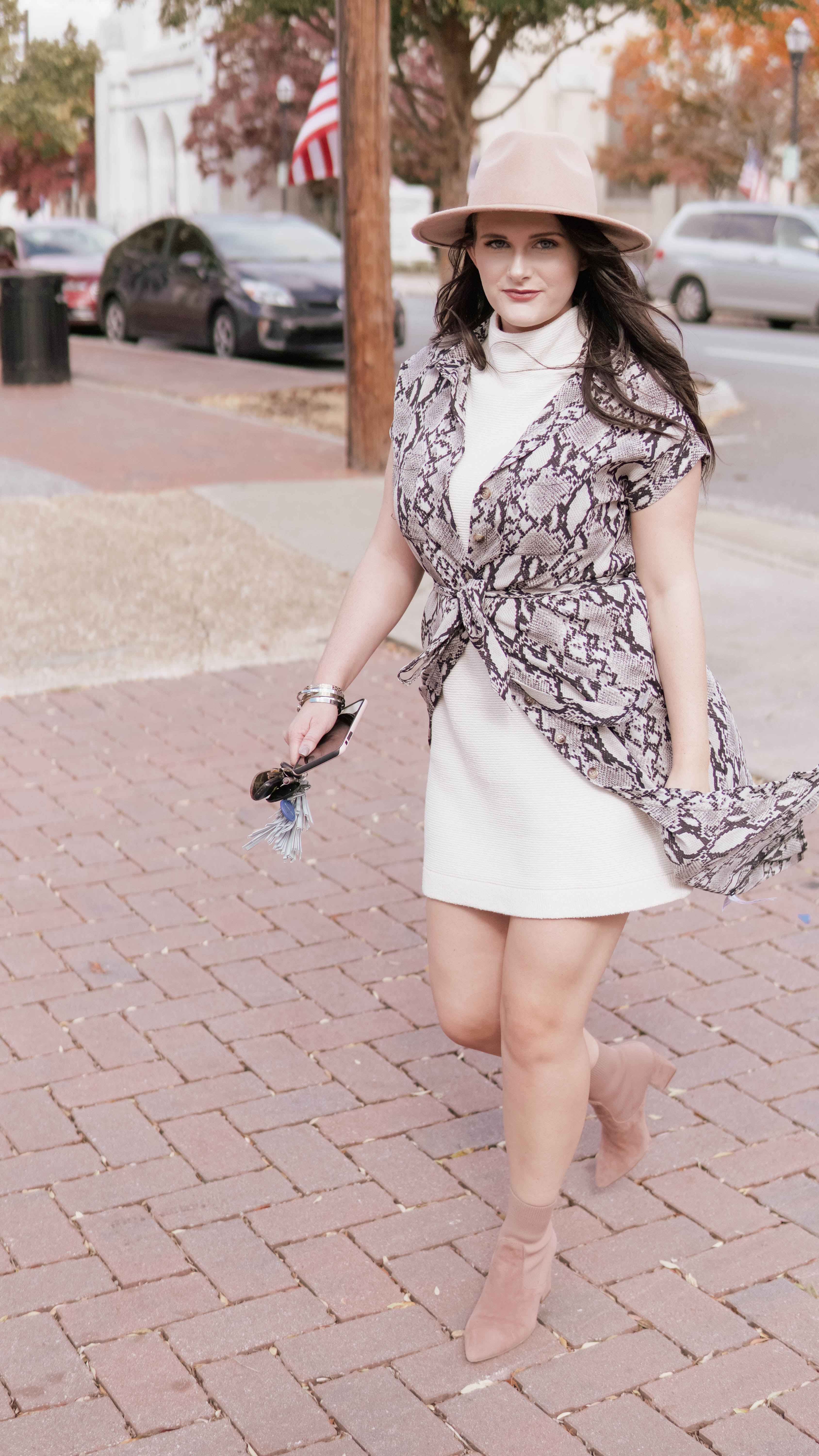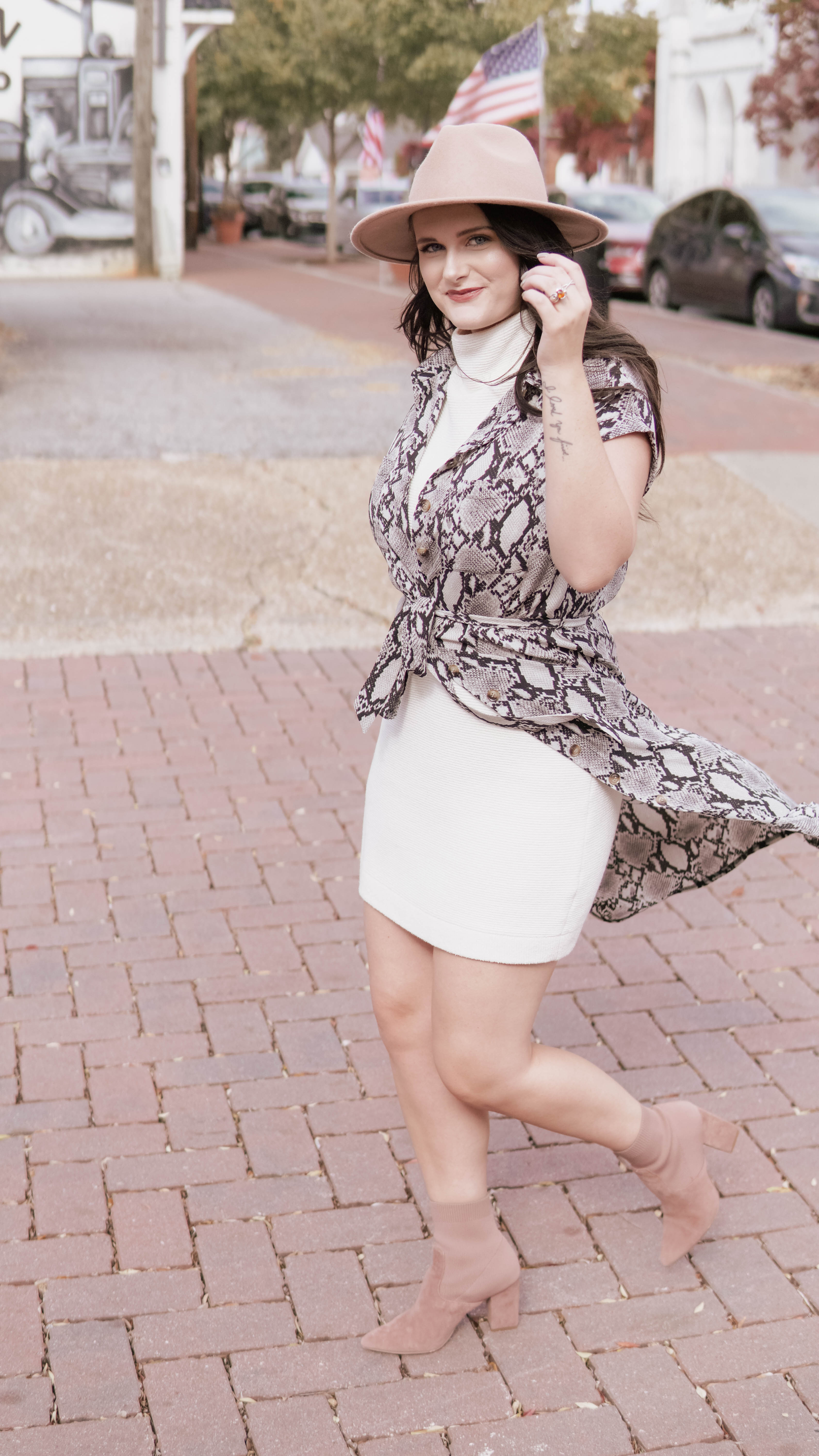 SHOP THE POST

We've all seen the memes, and we know it's true — it's time to pick out our outfits to wear to our living room on Thanksgiving Day! Every year I put together a great Thanksgiving outfit, but sometimes it's hard to get the perfect outfit that doesn't have restrictions (around the waist, if ya know what I mean.) When picking out the perfect Thanksgiving outfit, comfort and stretch is key. But that doesn't mean you have to give up being stylish! So, for today's post, I'm sharing my key elements to putting together the perfect Thanksgiving outfit.
I'm going to be honest with you all, this outfit was going to be the outfit this year, but then I found a beautiful dress from H&M that I can't imagine wearing anywhere else, so the decision is now up in the air. But, this outfit is still a strong contender. When styling the perfect Thanksgiving look, you're first going to want to take your climate in mind, obvi! Right now in Georgia the weather is pretty chilly, but that could easily change any day, so that's why I have two options. If you're in a colder area, thick sweaters and flared denim are always a great option. But make sure that waist band has some give of course!
The next thing you're going to want to keep in mind when shopping for that perfect Thanksgiving look is how much you'll be able to eat in that outfit before it becomes physically uncomfortable — AKA, wear a loose dress or really stretchy pants. This year I'm opting for the loose fitting dress. I'm trying to eat my weight in Thanksgiving goodness, and I can't have anything holding me back. For this look, I chose one of my favorite sweater dresses. I found this Free People sweater dress on clearance two years ago and it's been a staple ever since. It's a loose turtleneck, ribbed material and sleeveless, so it makes the perfect layering piece, over and under.

Here, I've paired it under a button-down snake print dress with a tie around the waist. The great thing about this snake print dress is the versatility of it. It can be worn as a kimono, completely unbuttoned with the tie removed. Or you can wear it as a dress on it's own with the tie belt or a belt of your own, and accessorized with bold pieces. Or, style it like I have here with another dress underneath. If you're in a colder area, but you want to incorporate this snake print dress as an overlay, another styling option could be to button the top few buttons, layer a sweater over top and knot it, and then wear your favorite pair of *stretchy* pants or leggings. This is a really fun and unique to style the piece!
So, basically for Thanksgiving, you're going to want to aim for comfortability, warmth and removable layers. You know, because when you're going hard in the paint, getting lost in the cranberry sauce, you're most likely going to work up a bit of a sweat and need to remove some layers for optimal feasting. Happy almost Turkey Day, y'all! Comment down below and let me know what your Thanksgiving plans are. Make sure you're also subscribed to my email list and I'll choose one person to win a Starbucks gift card. One holiday drink on me!
Photography by @Jimenezvisuals