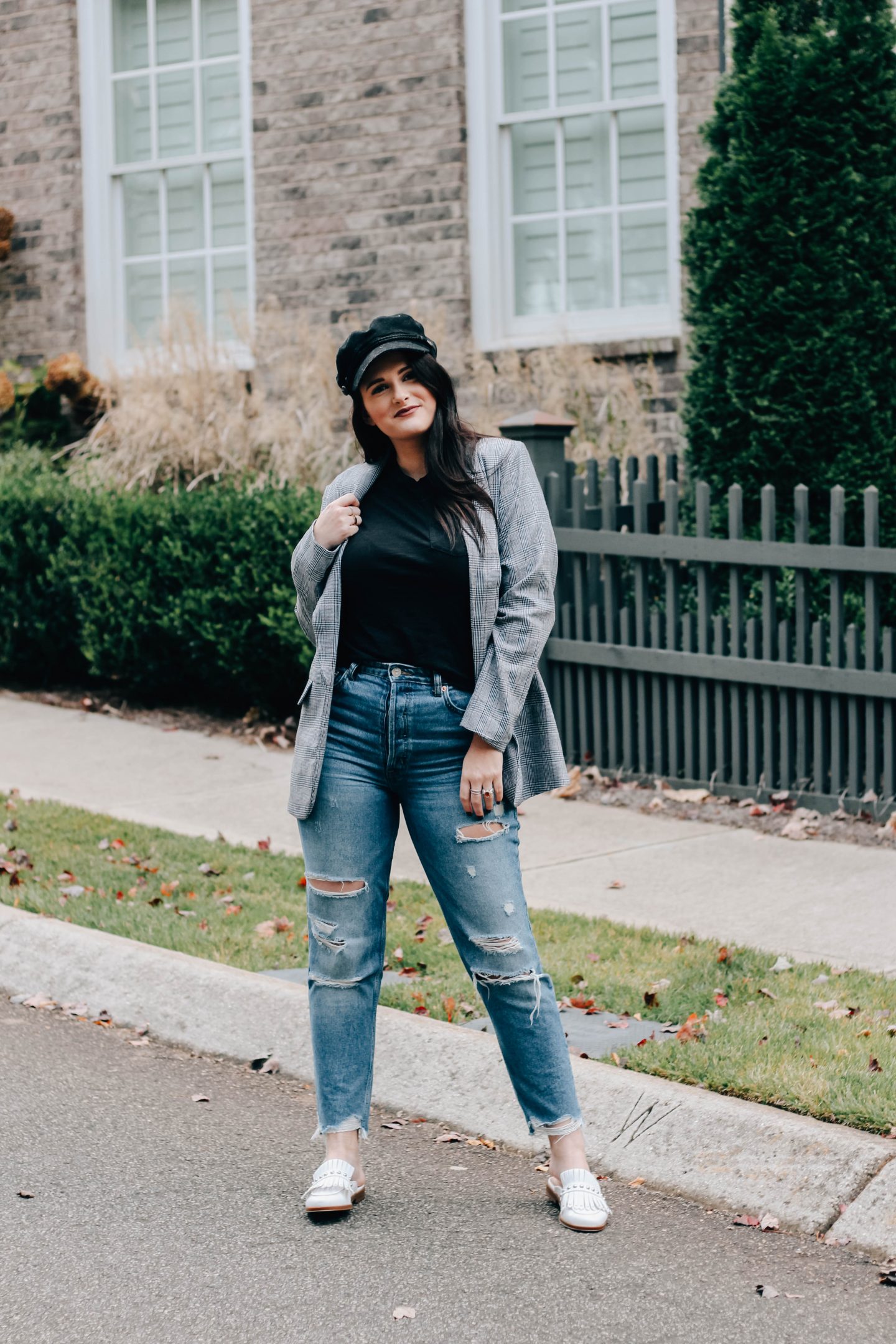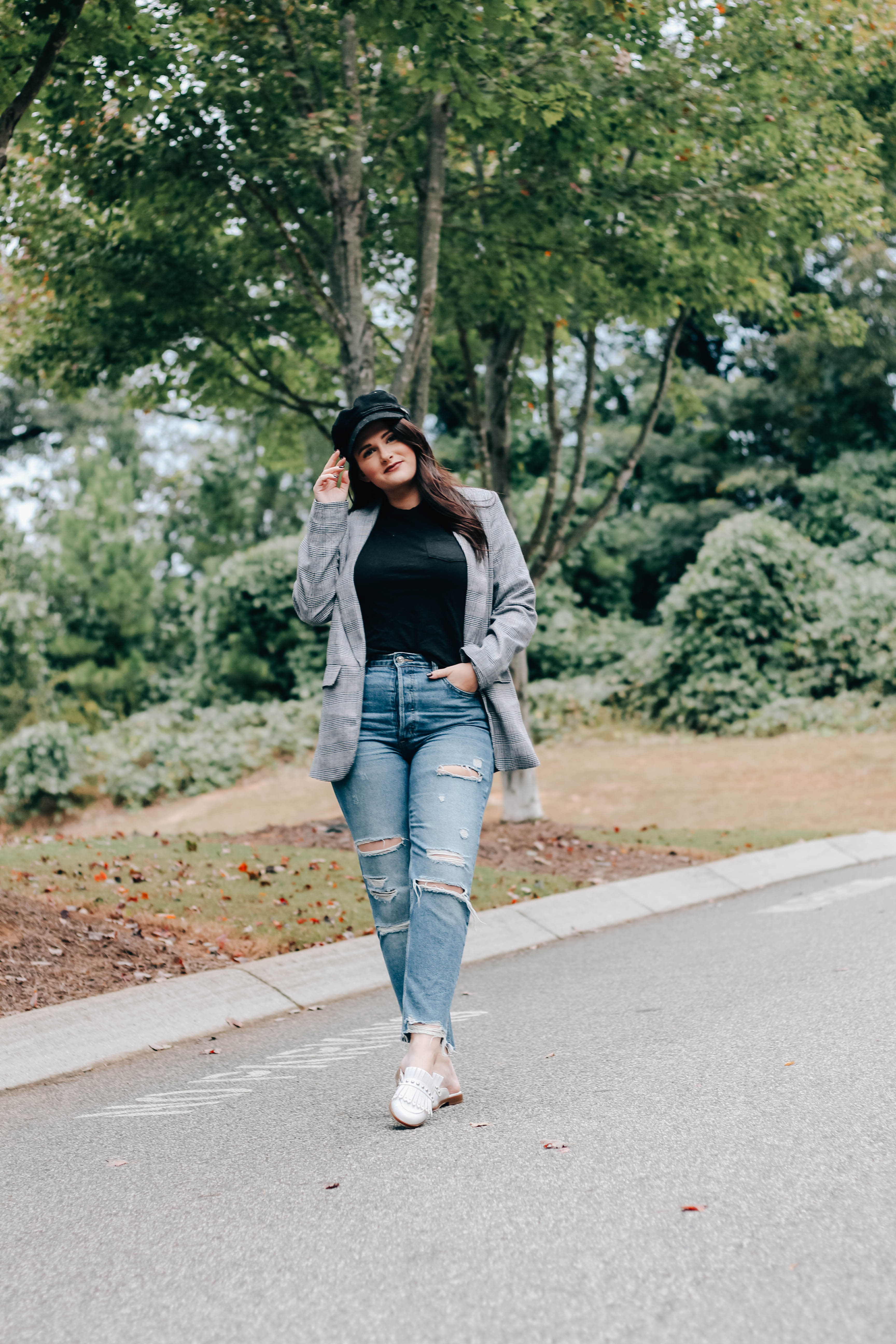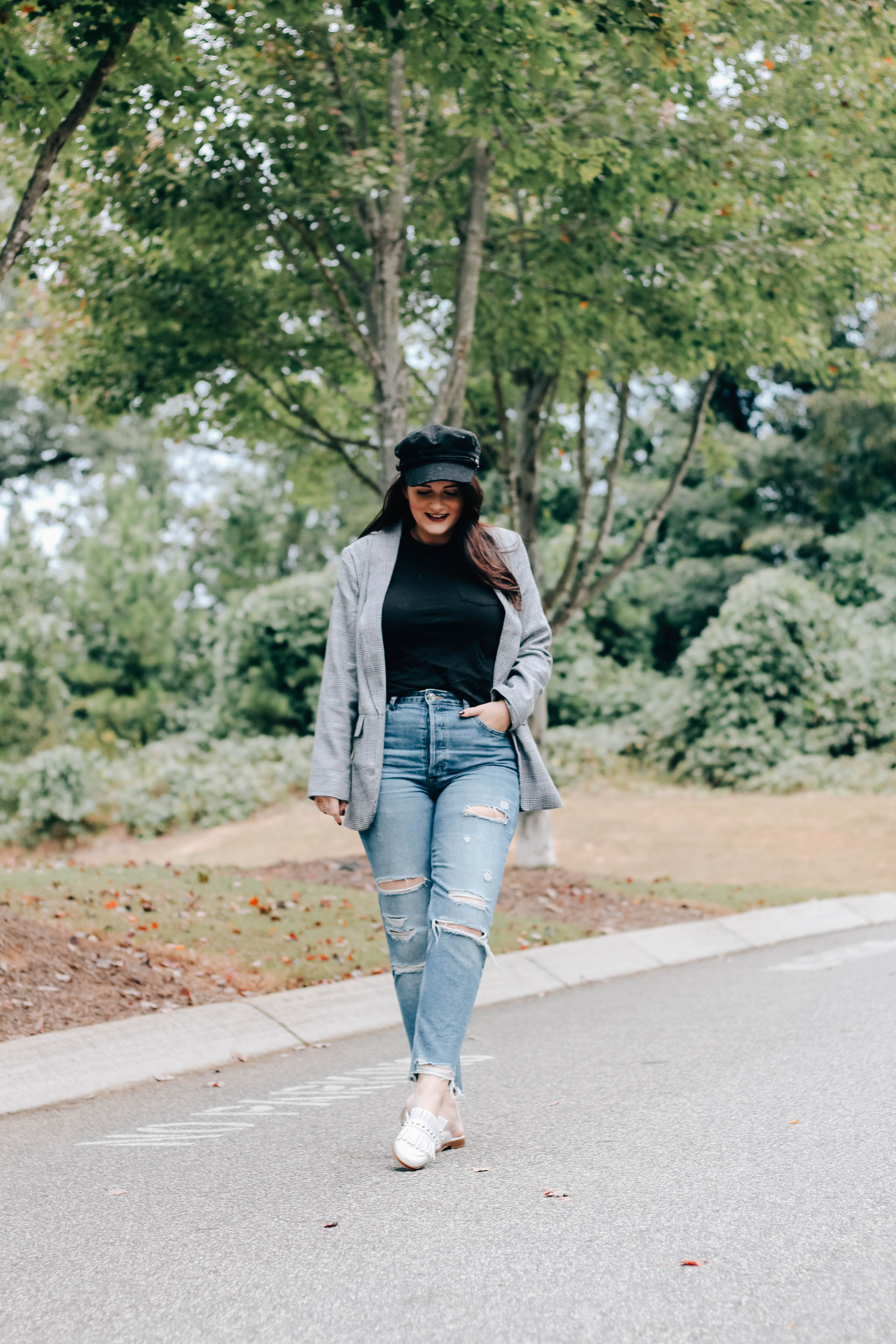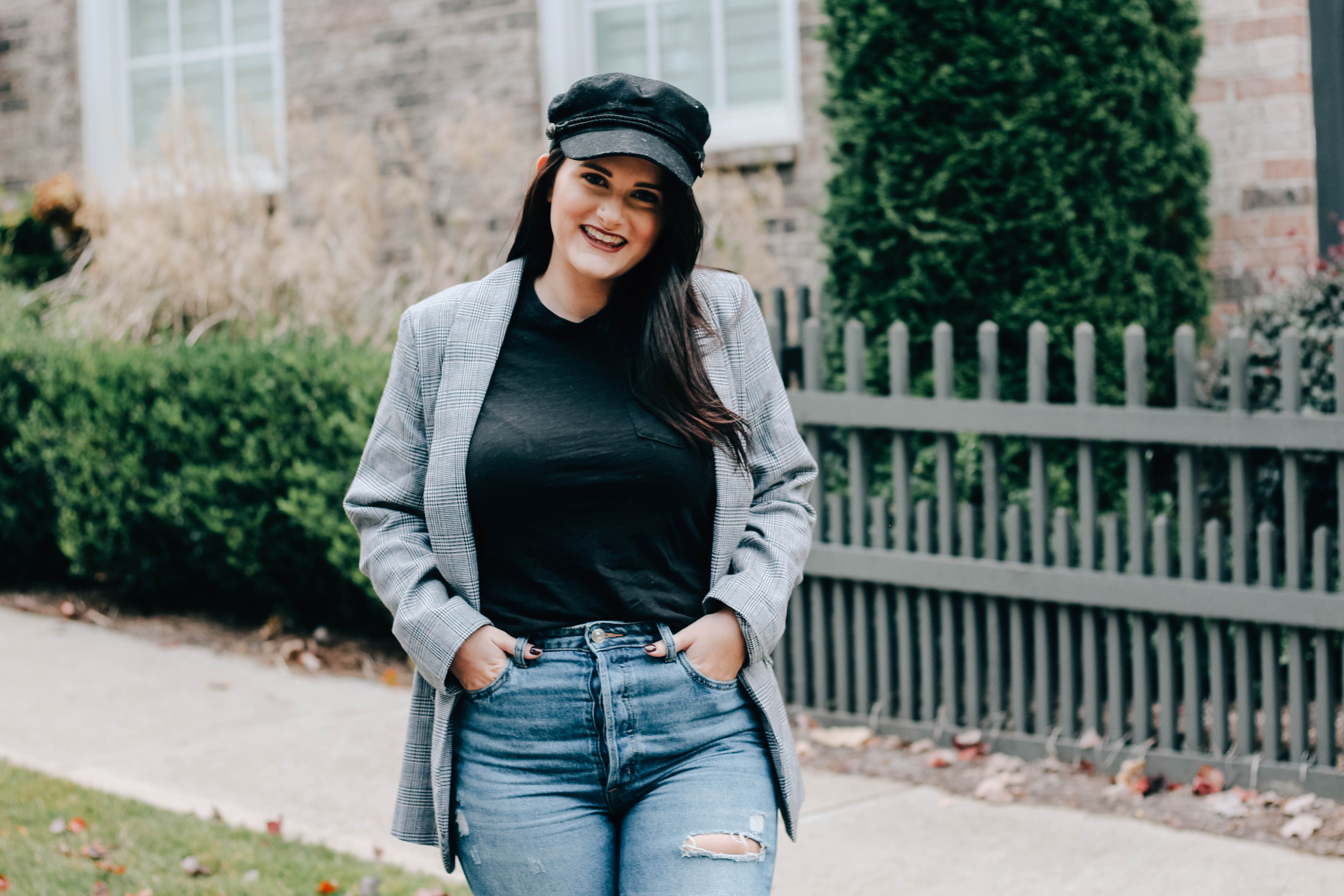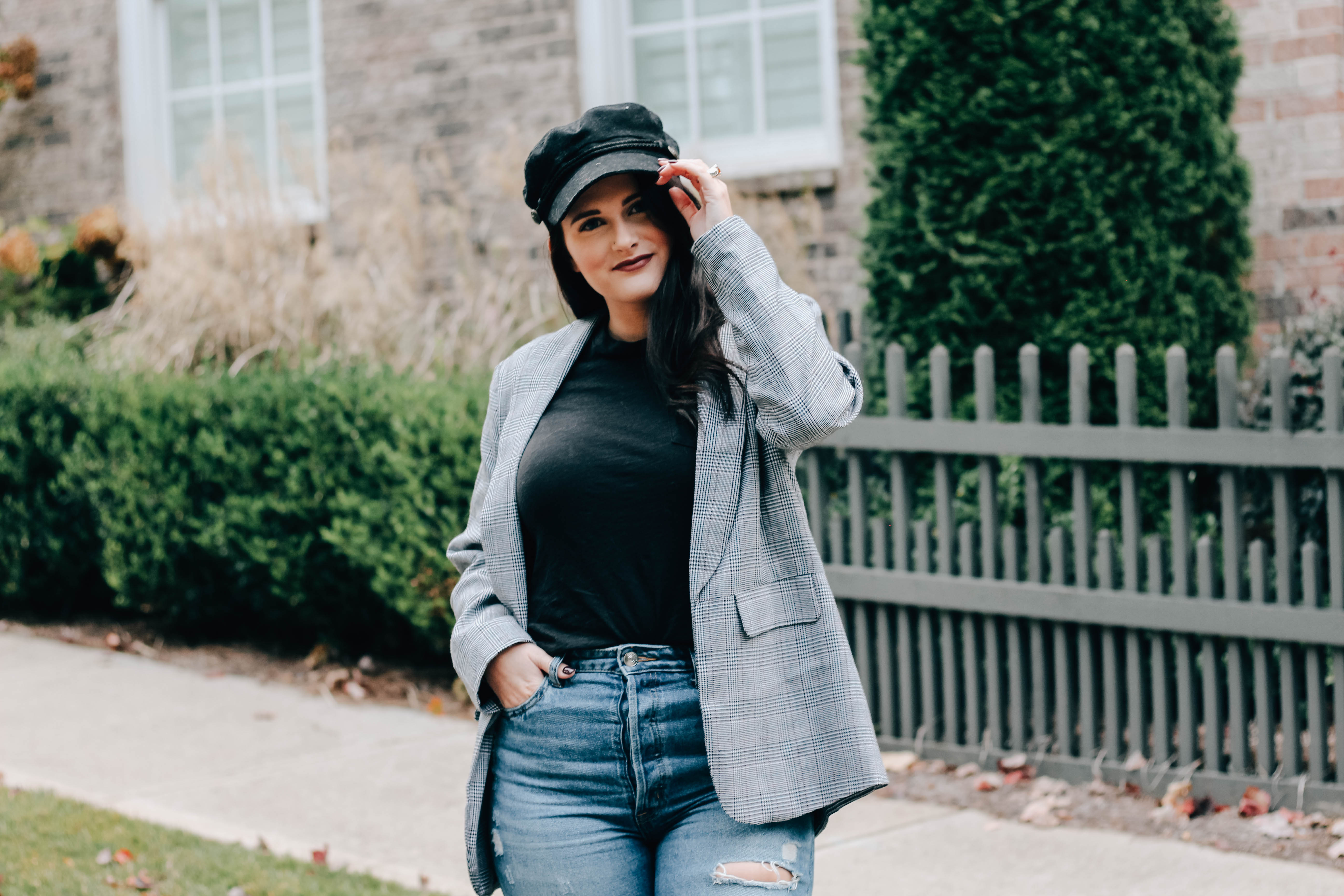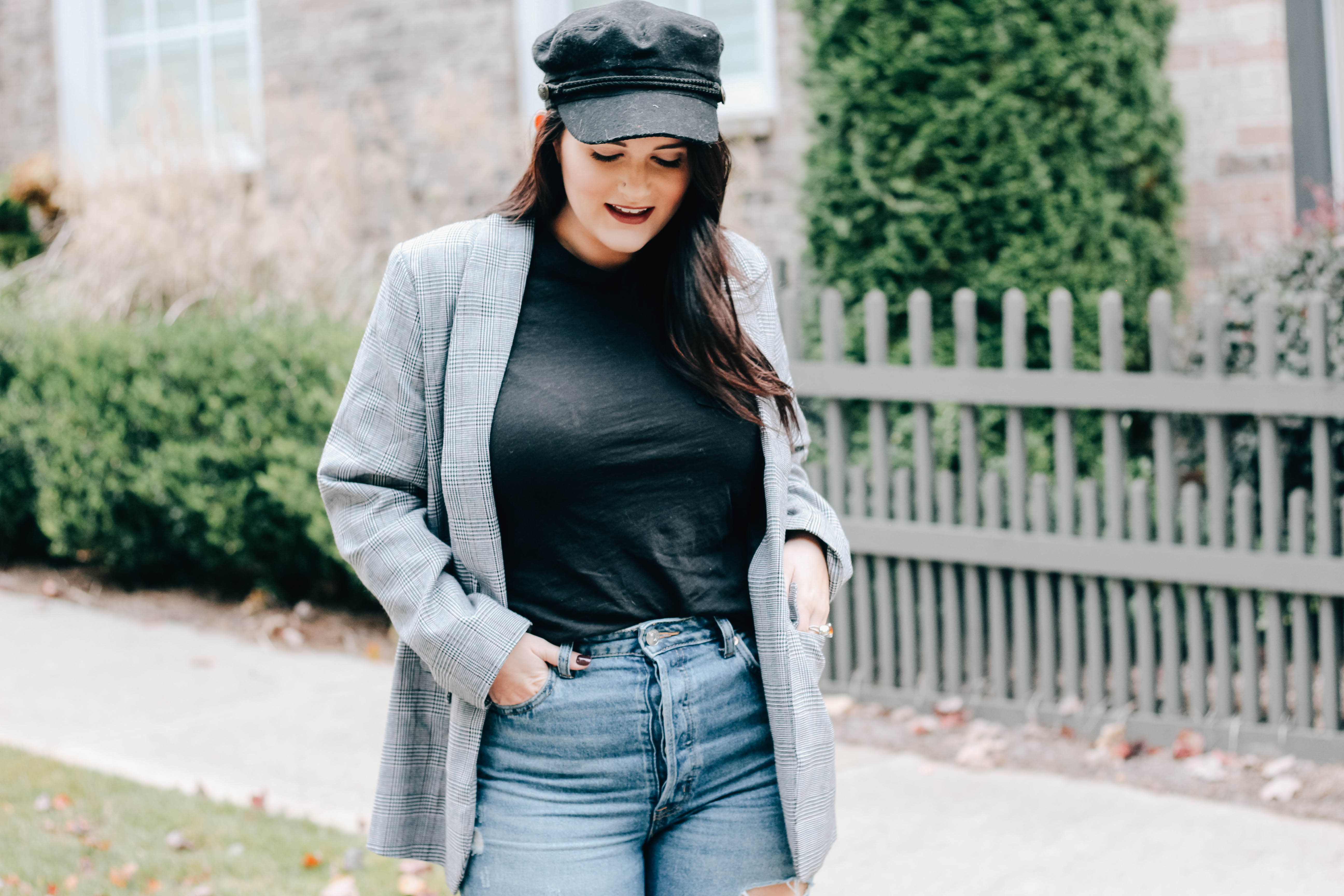 SHOP THE LOOK

I guess it's true that history repeats itself, and I surely appreciate that when it comes to fashion trends. Well, some at least. I am absolutely loving the plaid trend and I've found a way to style a few of my plaid pieces in a multitude of ways.
First up, and probably my favorite, is the plaid blazer! Blazers are also very on trend right now, so killing two birds with one stone here. I found this one at TJ Maxx, but I linked a similar one from Target. Honestly, they're everywhere and you can easily find one for a great price!
For the first look, I've amped up a casual out of office look with the plaid blazer. If you office is chill and laid back when it comes to the dress code, you might be able to get away with rocking this look in the office, or even just swapping out the pants! I styled my favorite jeans with a basic tee and two of my favorite accessories, the mules and baker's boy cap, with the plaid blazer for a simple, yet standout look. If you want to go a little Steve Jobs-chic, throw on a turtleneck and it's an instant business woman special.
There are so many different ways to style this blazer, and I'll be showcasing them on Instagram all season long. If you need a more professional office look, keep scrolling to see how I pair this blazer with simple staples.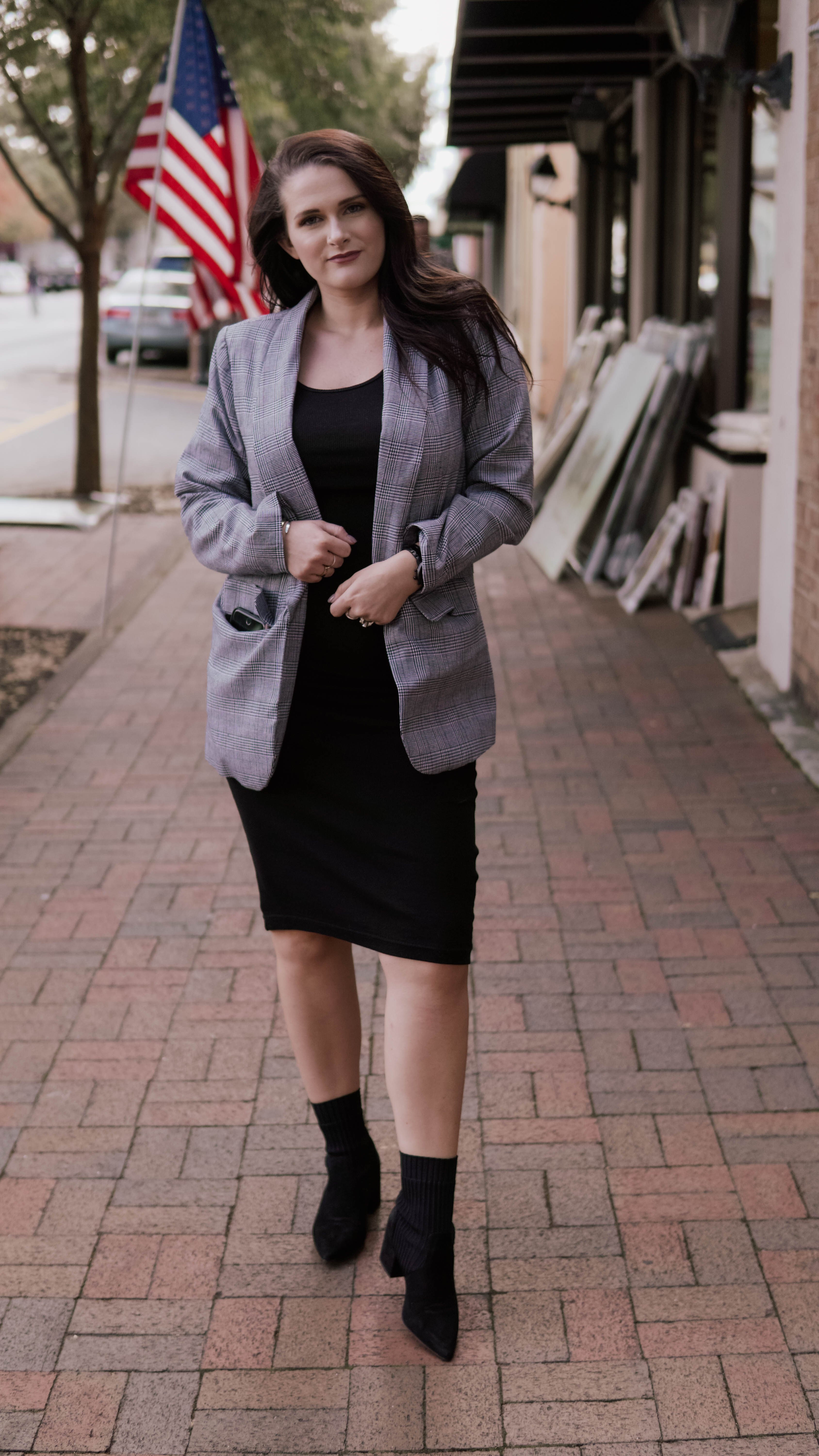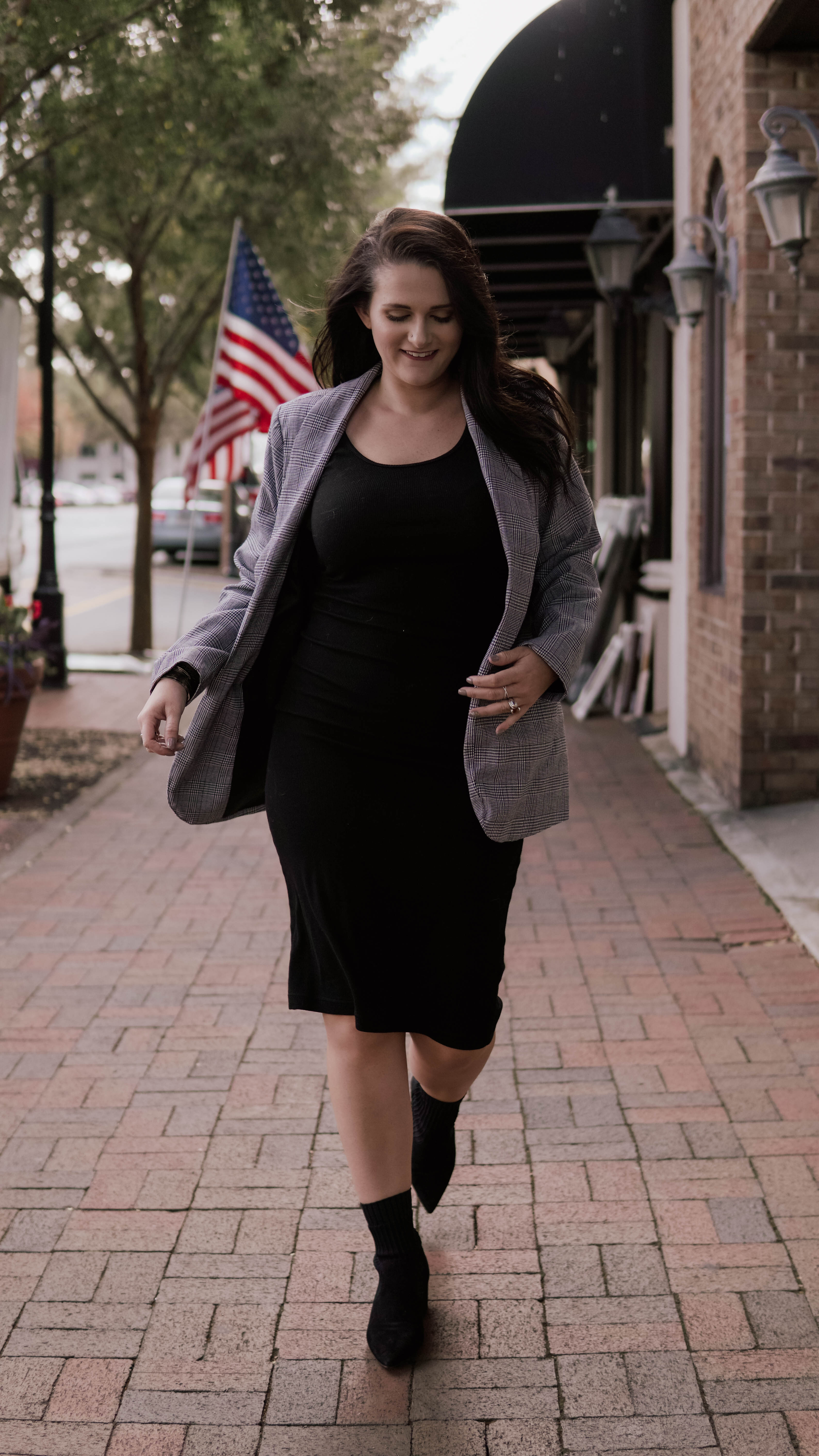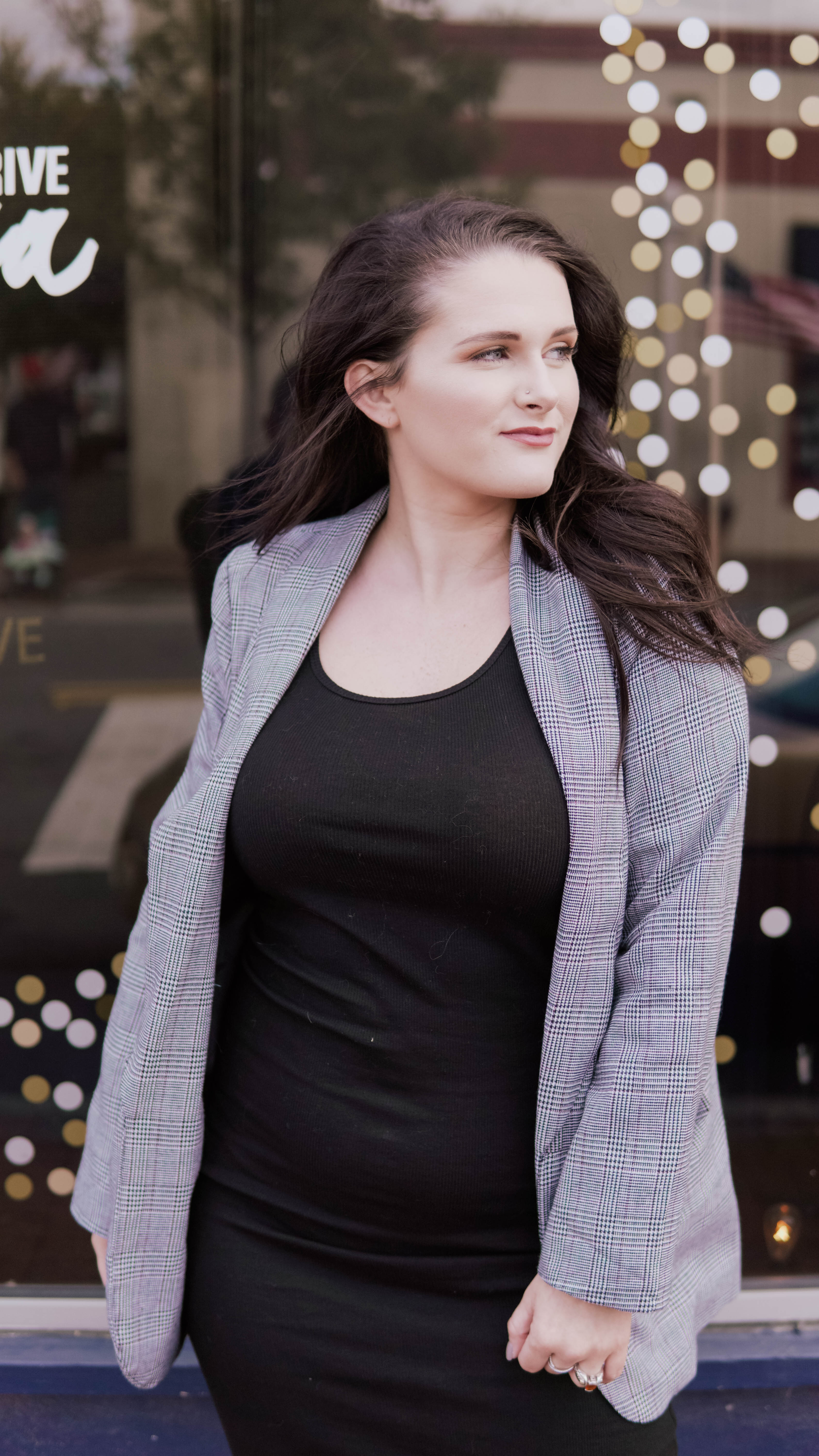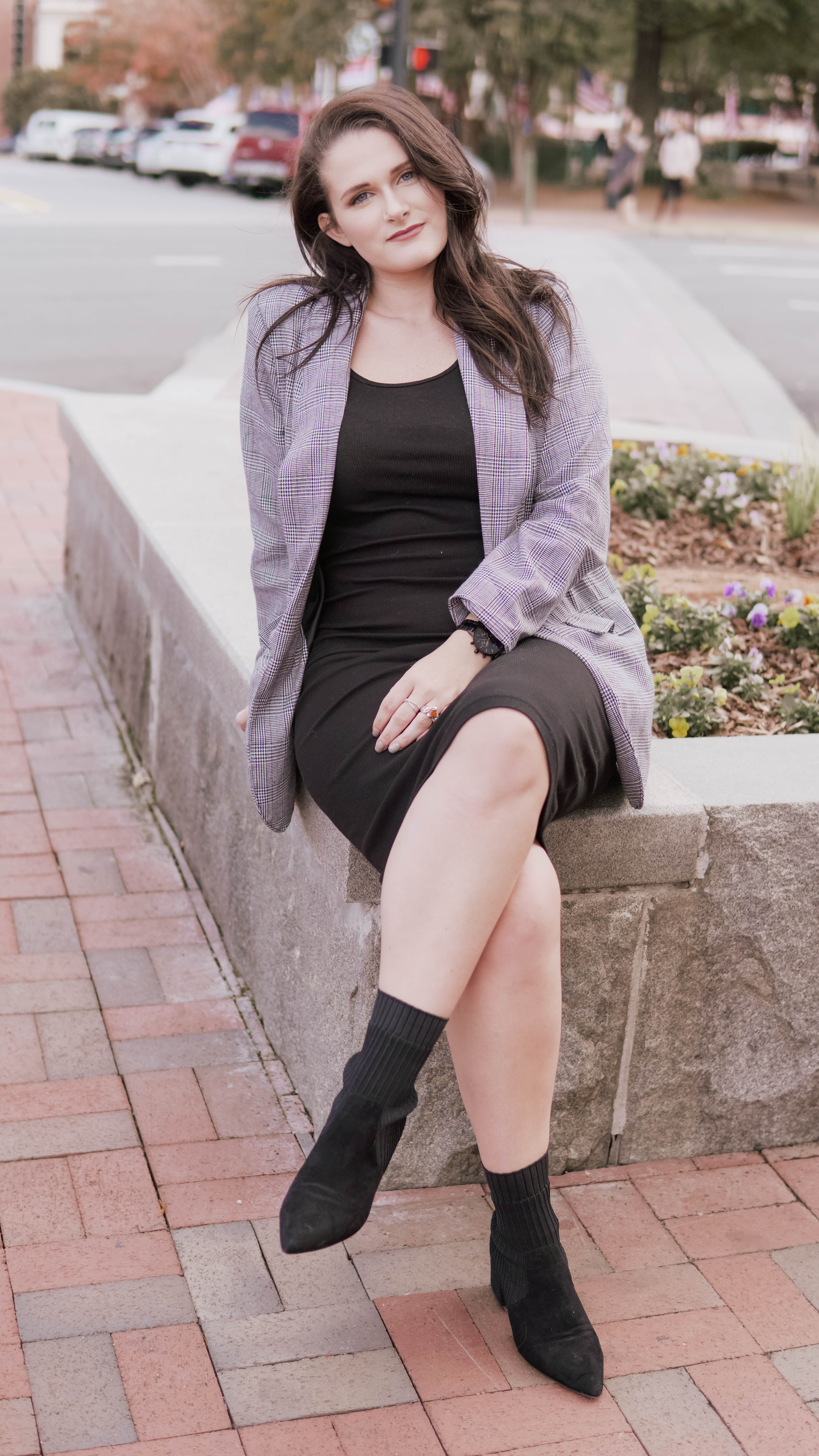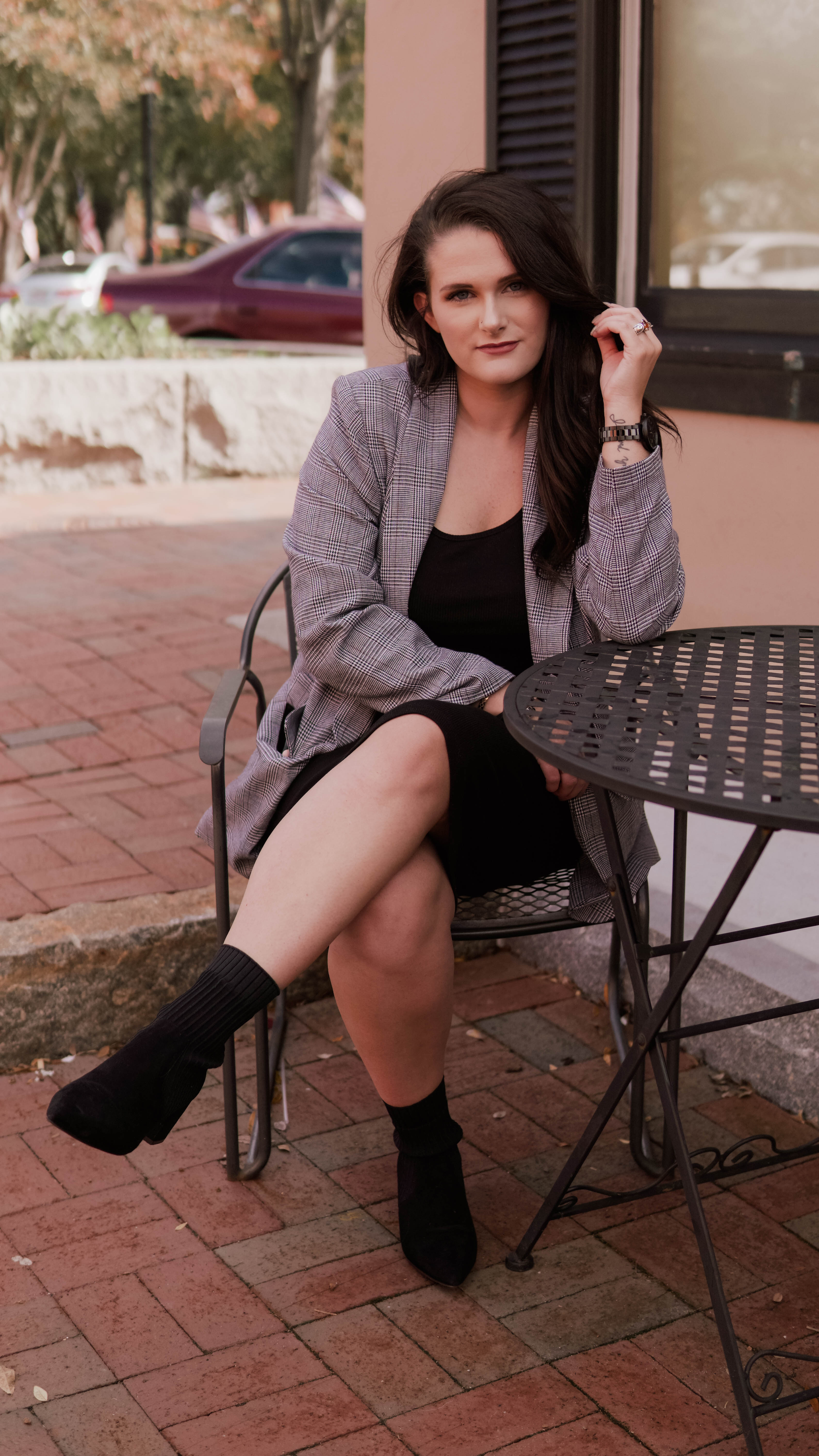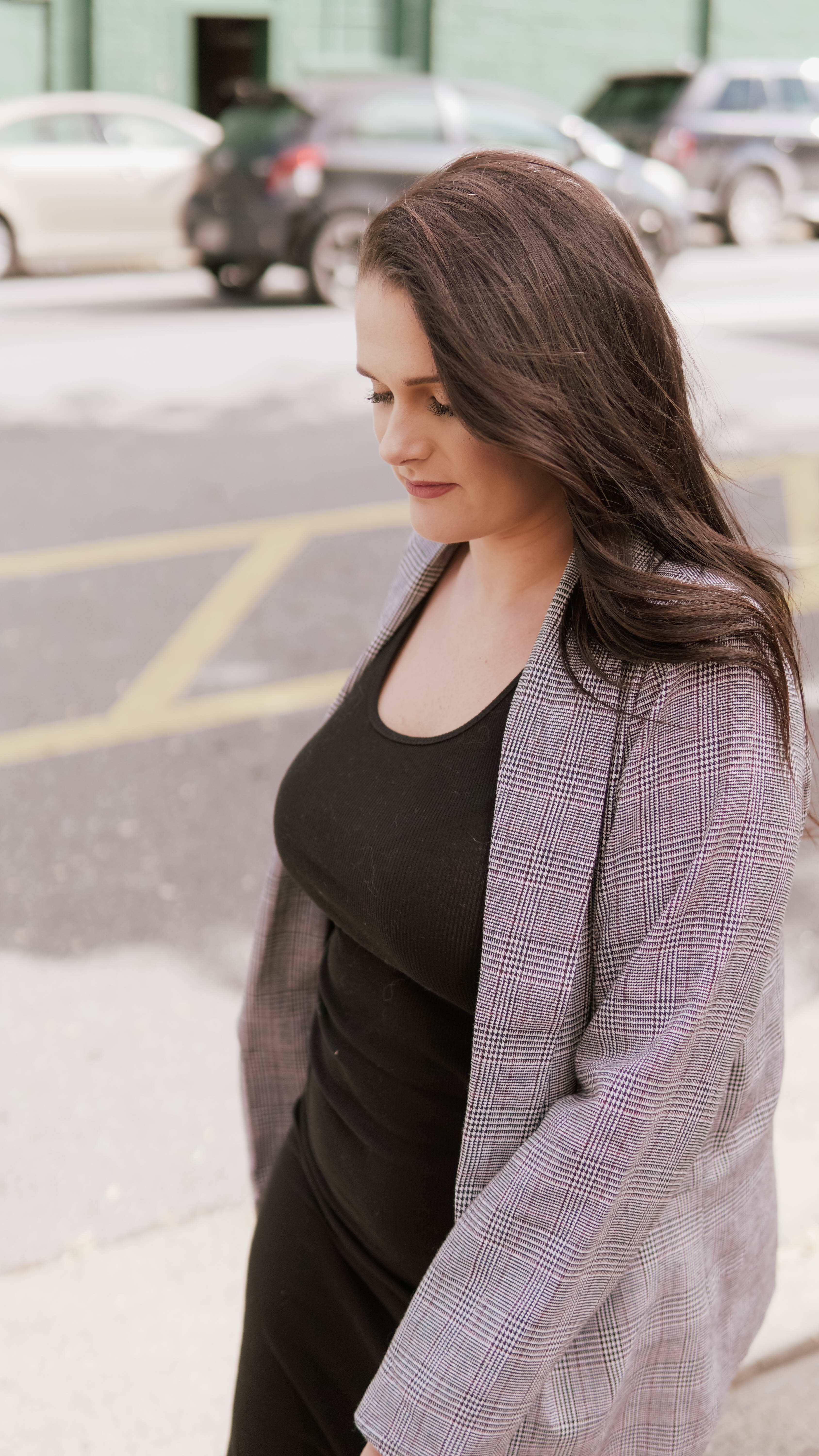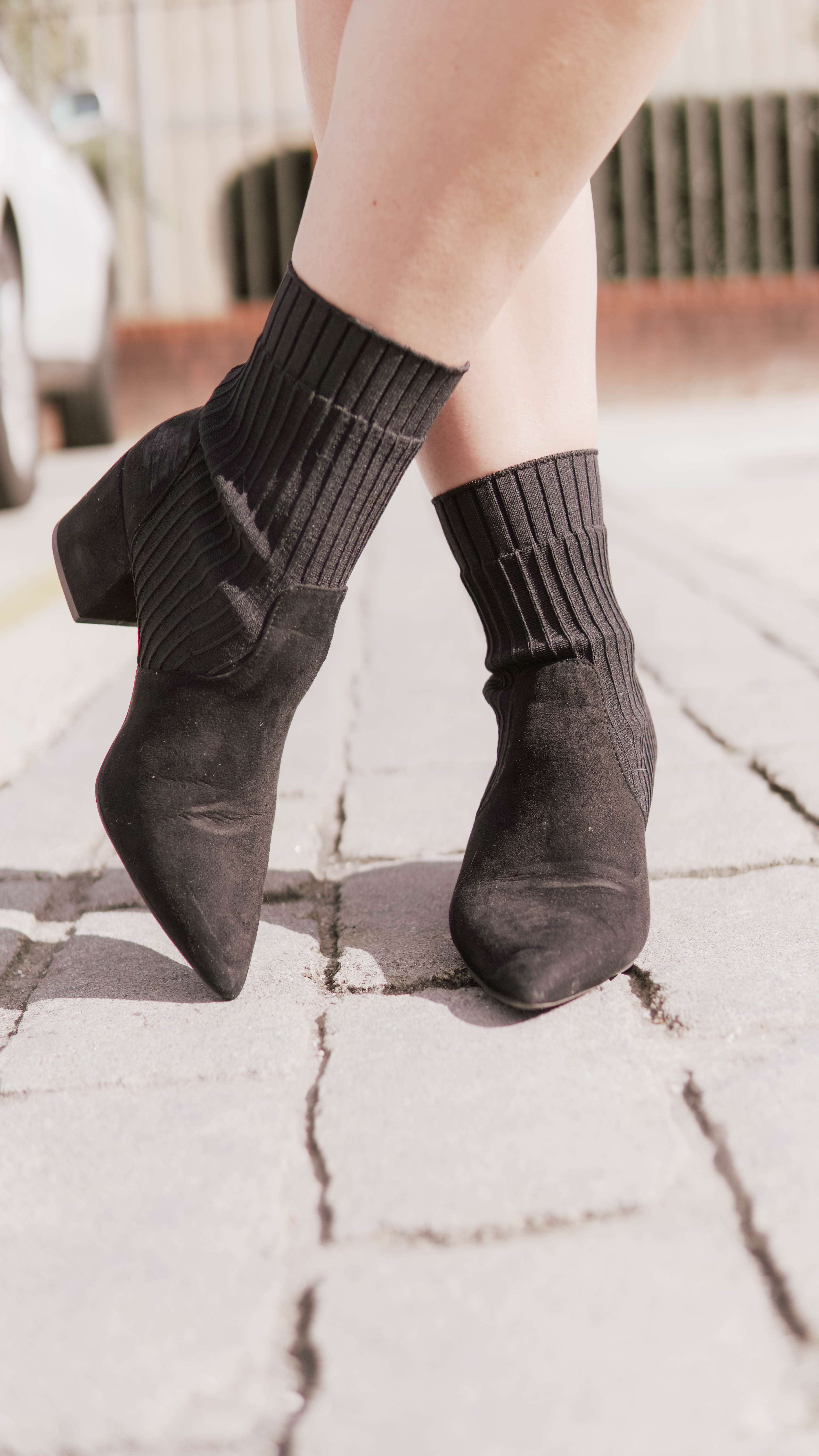 SHOP THE LOOK

I honestly could have done an entire blog post on just this blazer alone. Here, I've layered it over my favorite black midi dress from H&M. I have this dress in two colors and it's the perfect piece to have in your wardrobe. It hits right below the knees, so perfect for your days in the office. It's lightweight and super affordable!
I chose to go easy and simple with this look for a laid back office look. Another great way to mix this outfit up on your own is to switch out the dress for your go-to dress and maybe even pair it with a fun shoe. Again, the options are endless.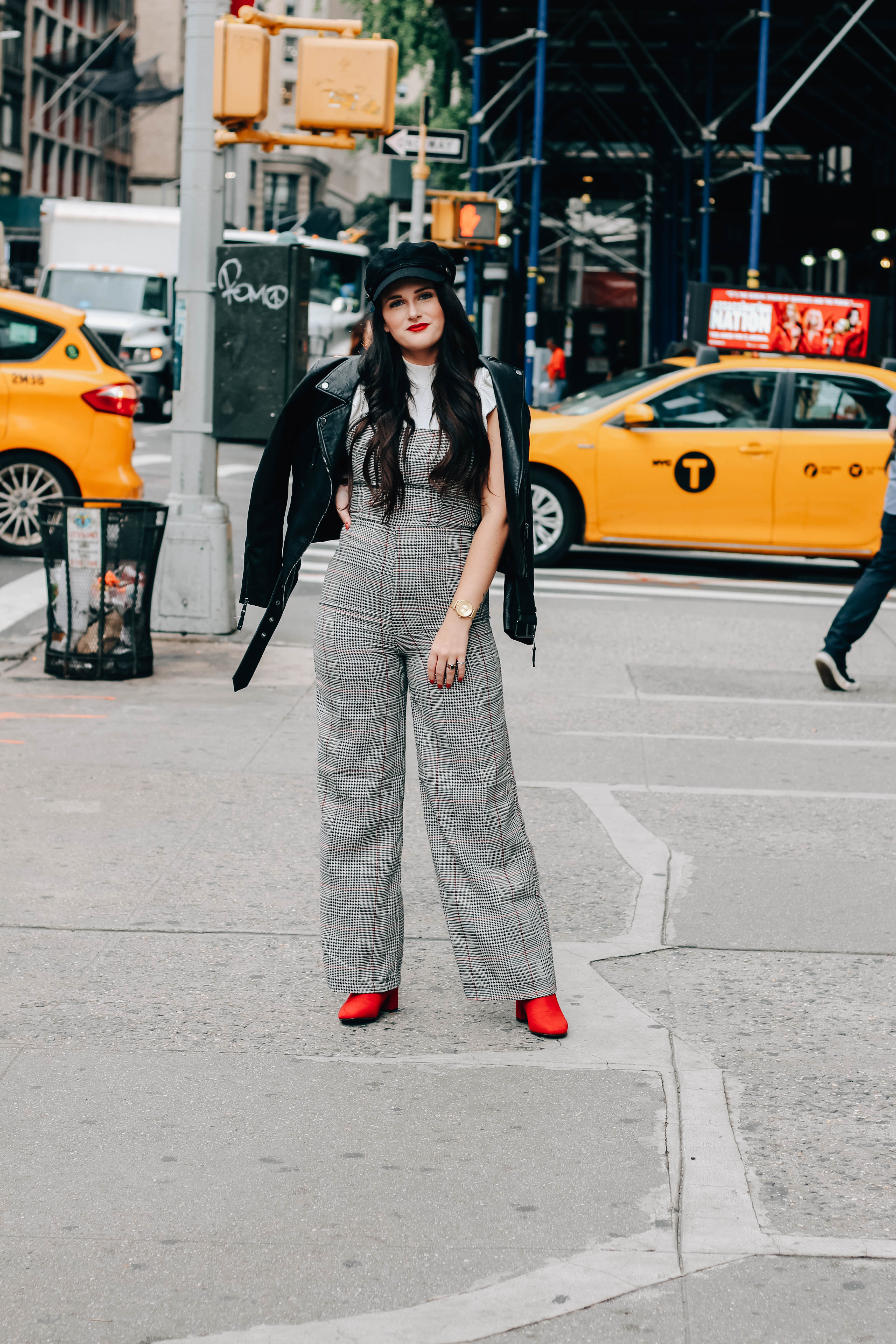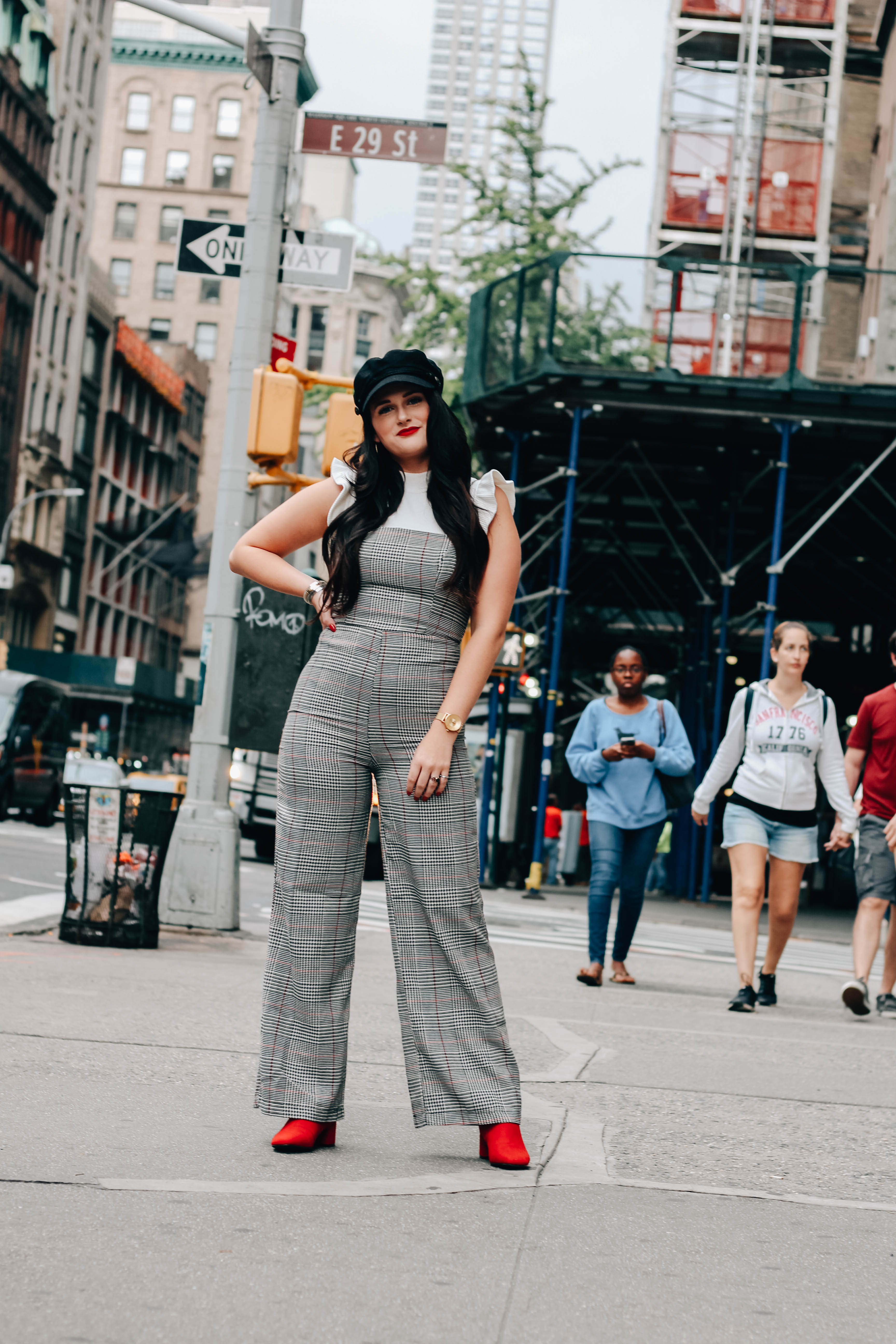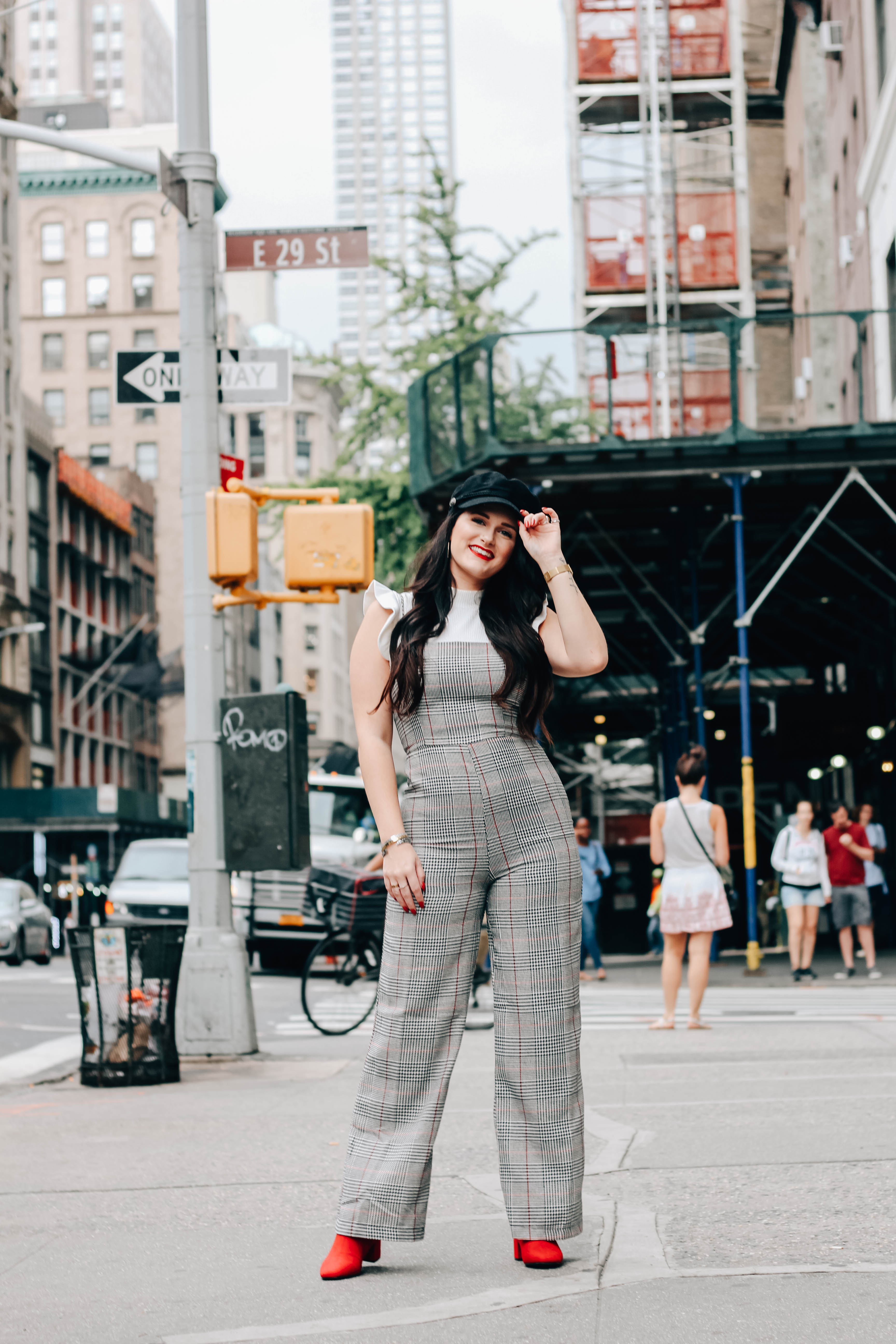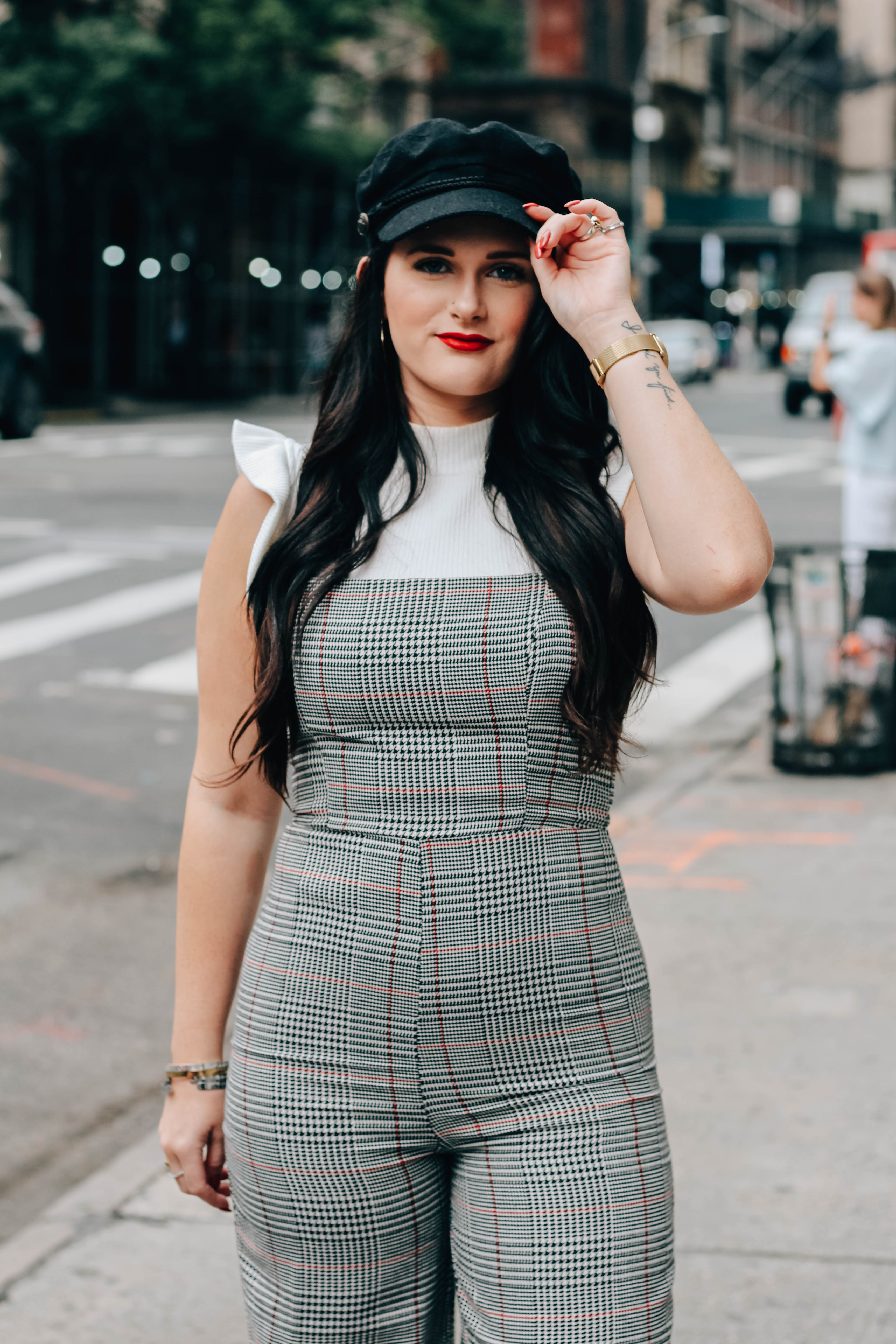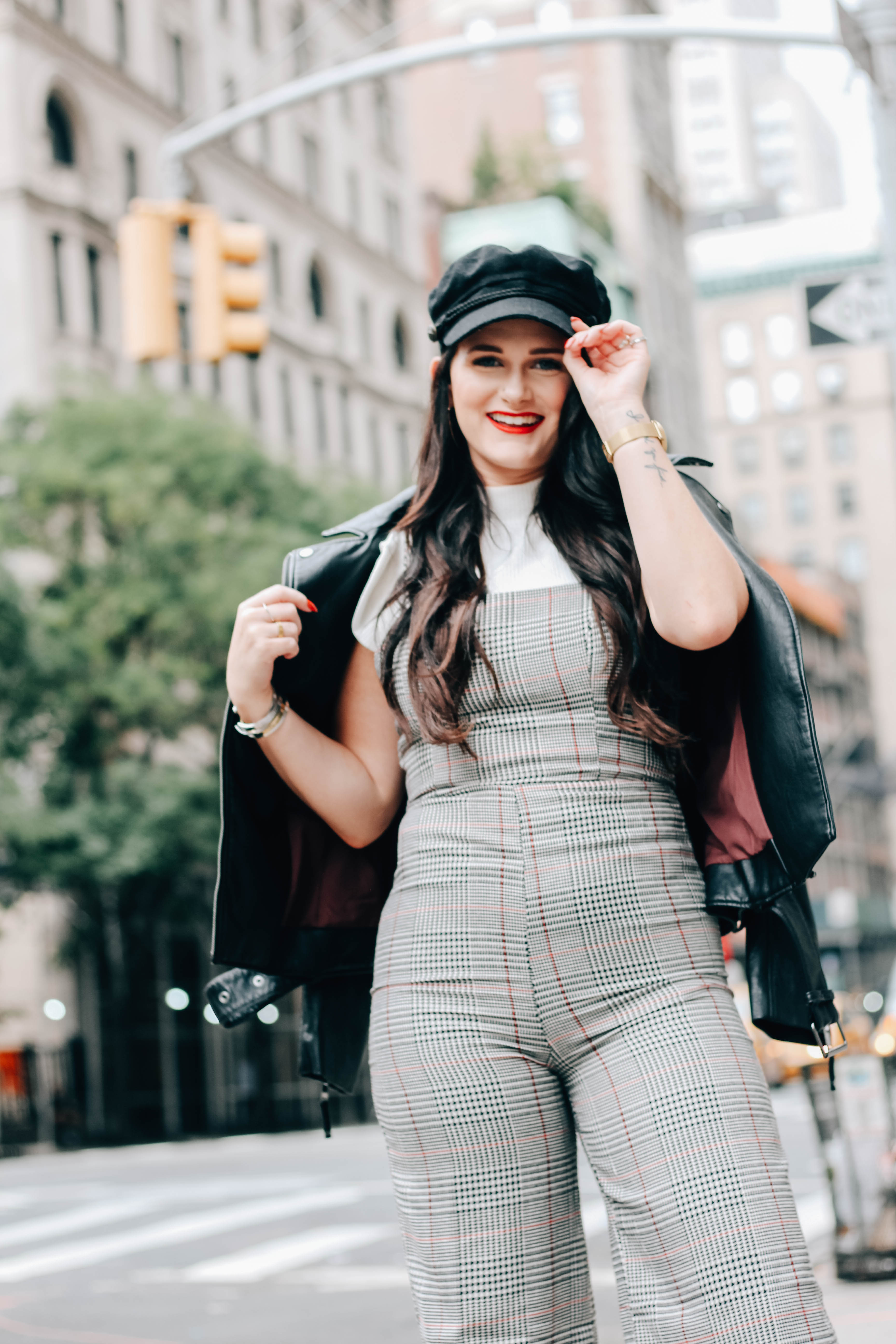 SHOP THE LOOK

You've seen this look before from my trip to NYC for NYFW, but I could't help but share it again. This jumpsuit is such a fun piece to style. Here, I layered it over a white crop top with ruffle sleeve and then accentuated the red in the print with a low-heeled boot.
If you're willing to risk it in the name of fashion, try layering another print or pattern underneath! Or you could style a sweater over it to add some dimension. Other options for this look is to throw on a belt, pairing it with a open-toe bootie and adding some more jewelry. I received so many compliments on this jumpsuit while I was in New York, and no one would have guessed it was from Forever 21!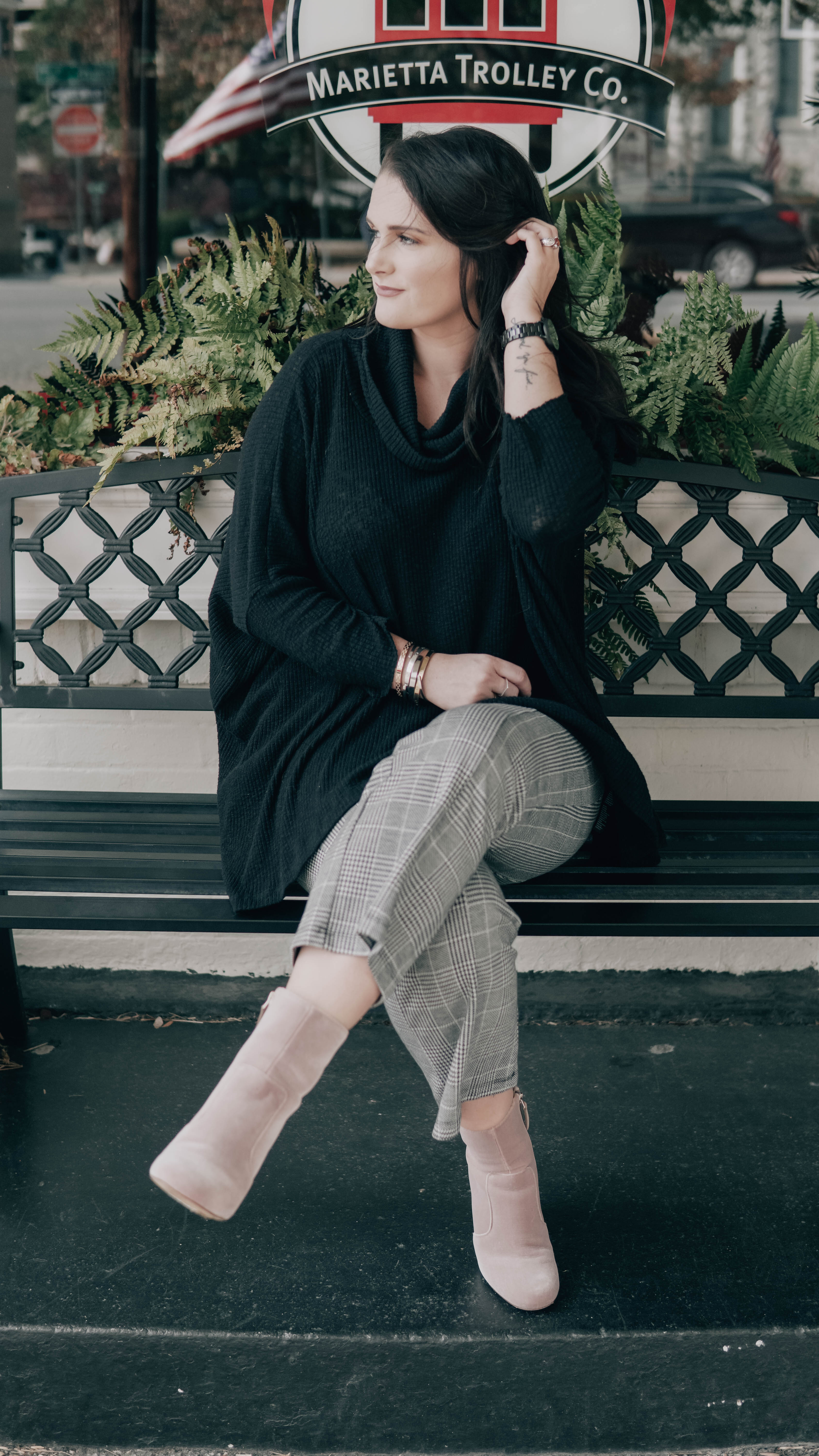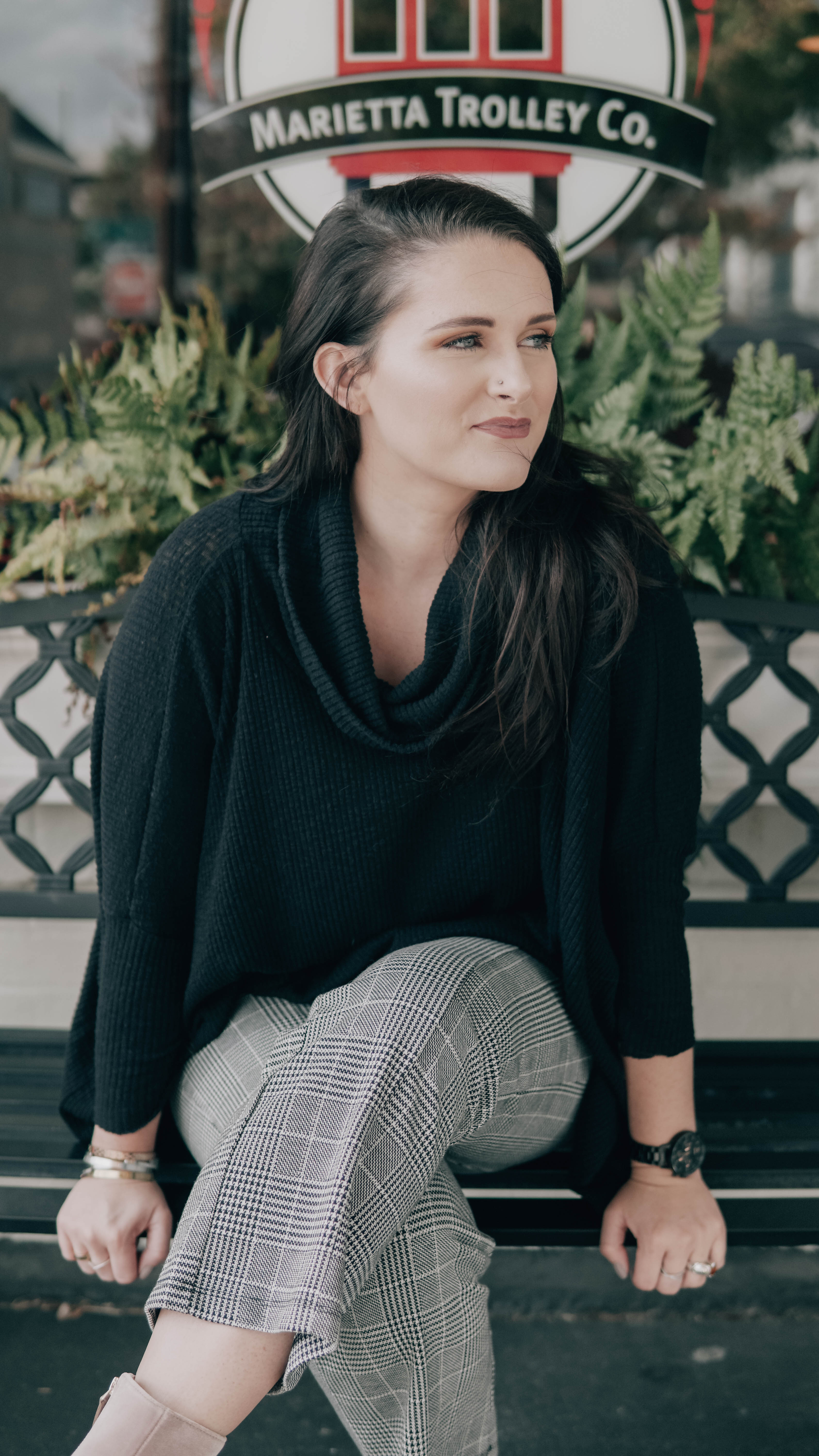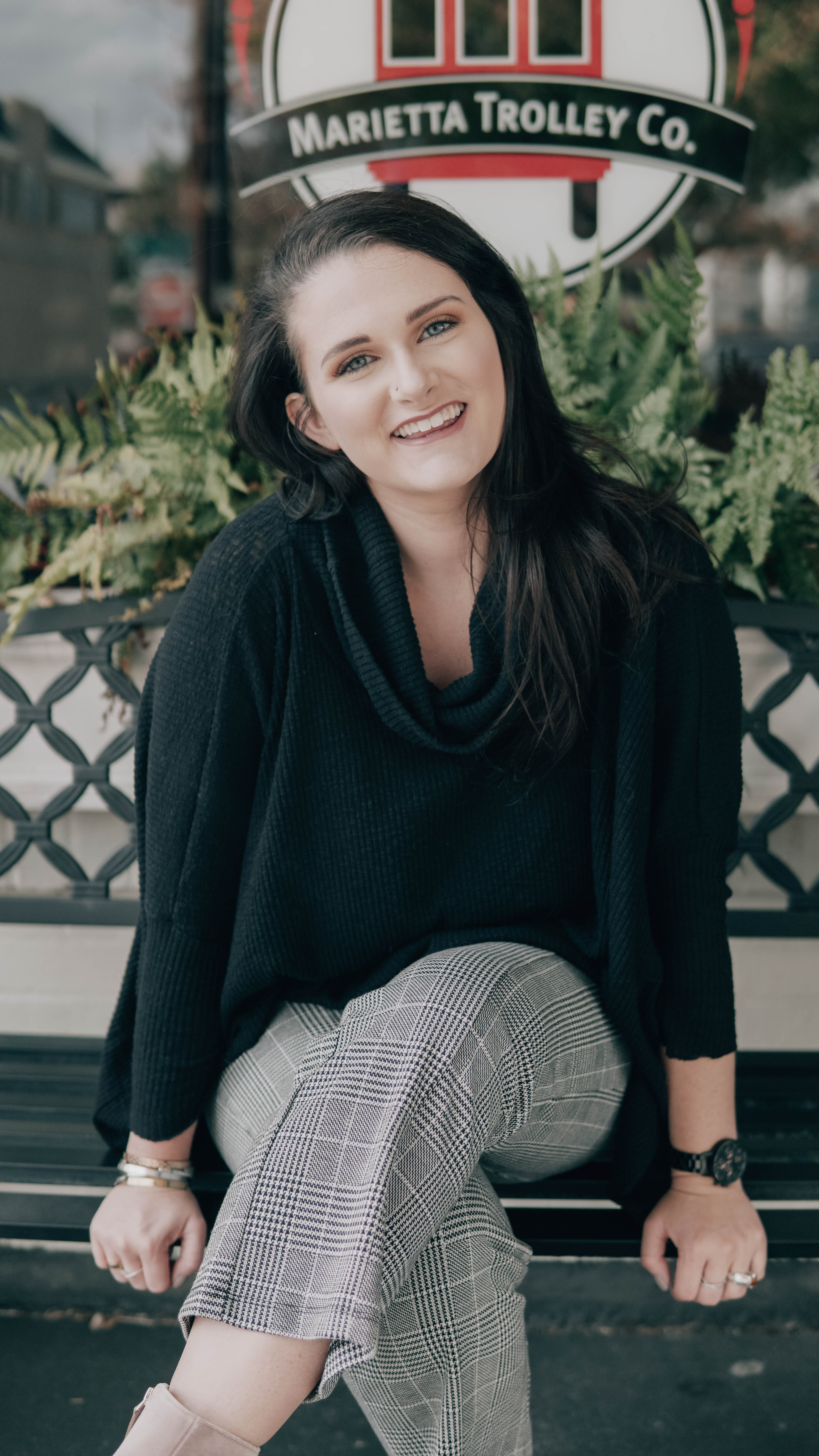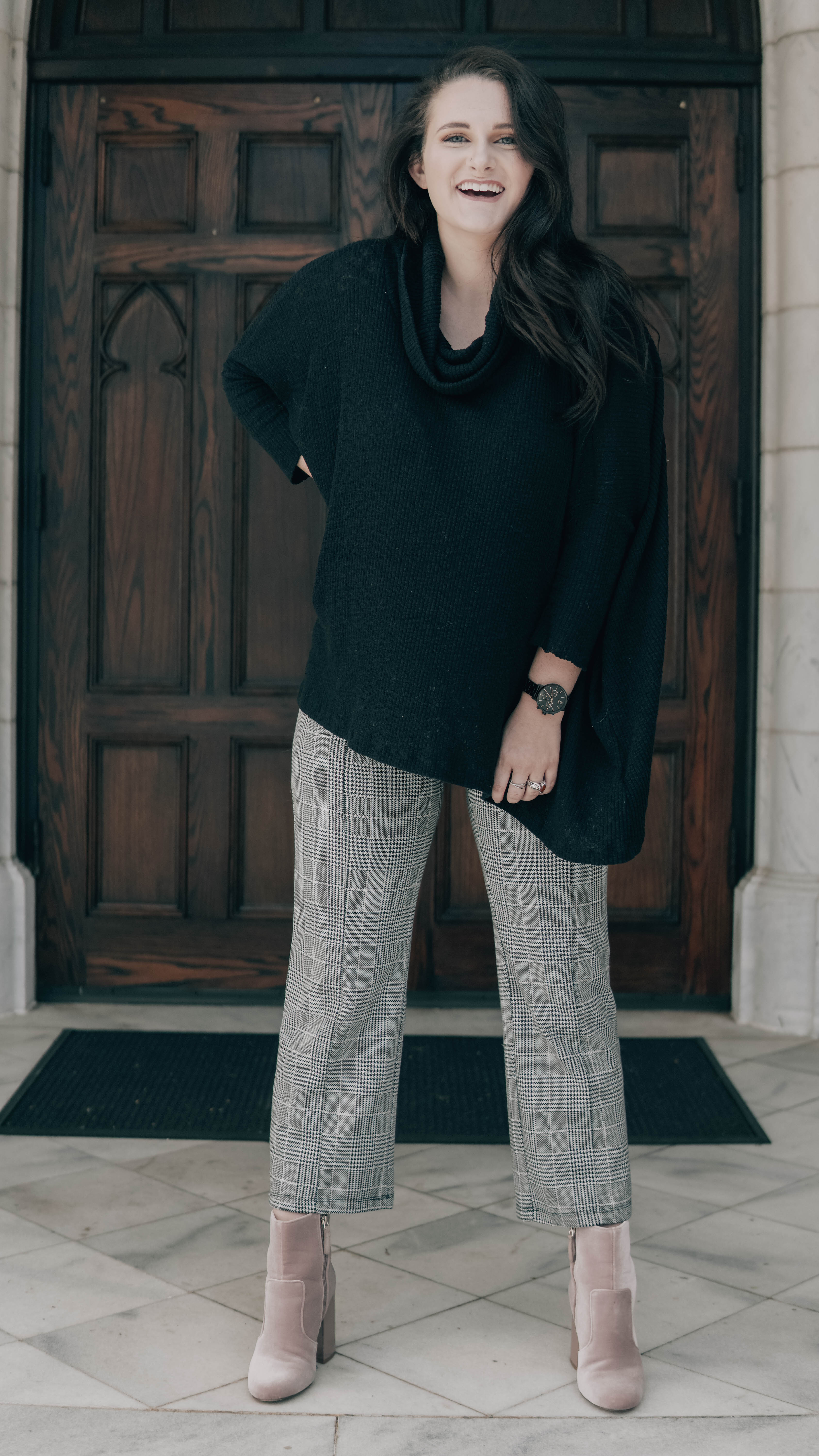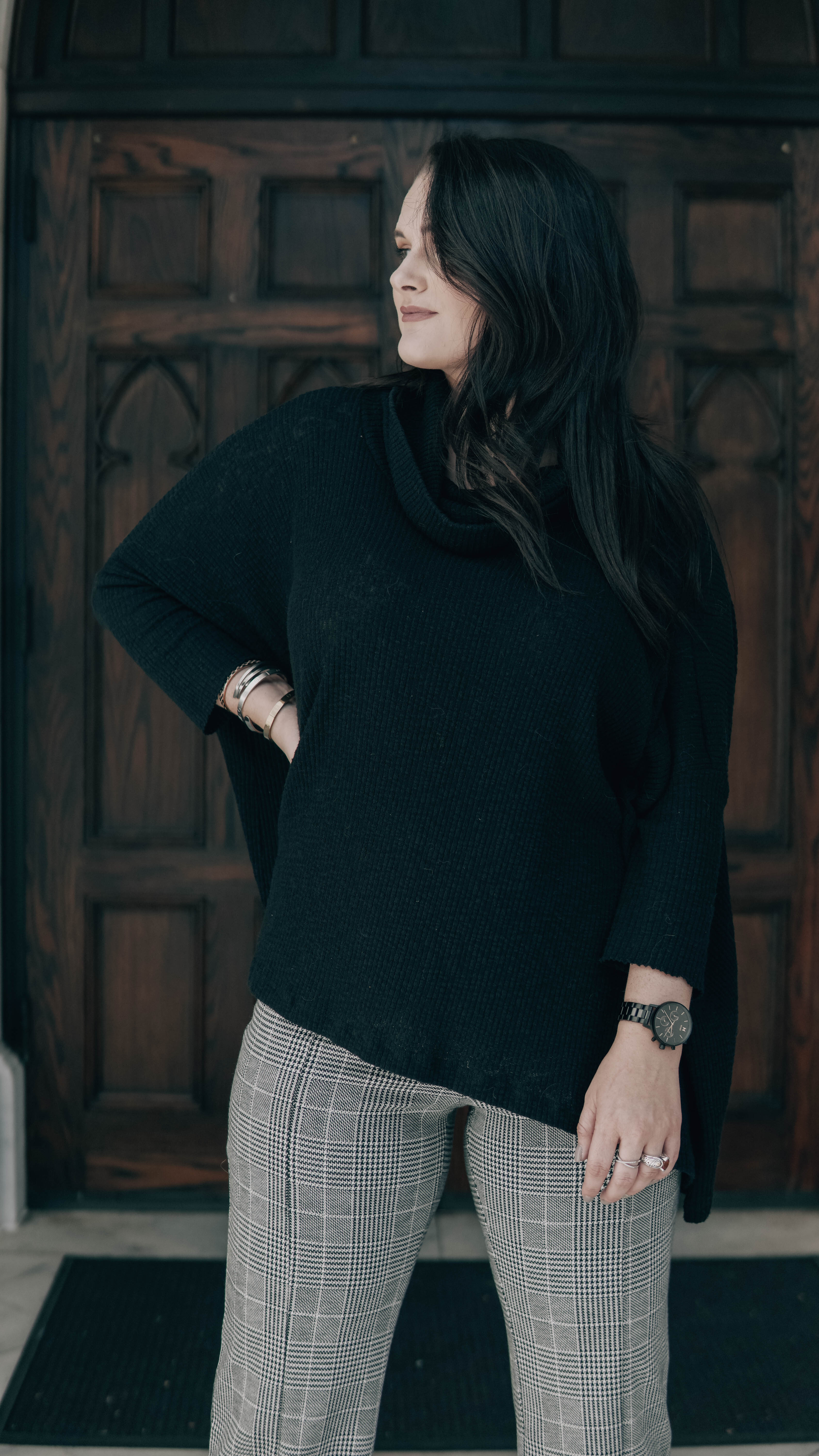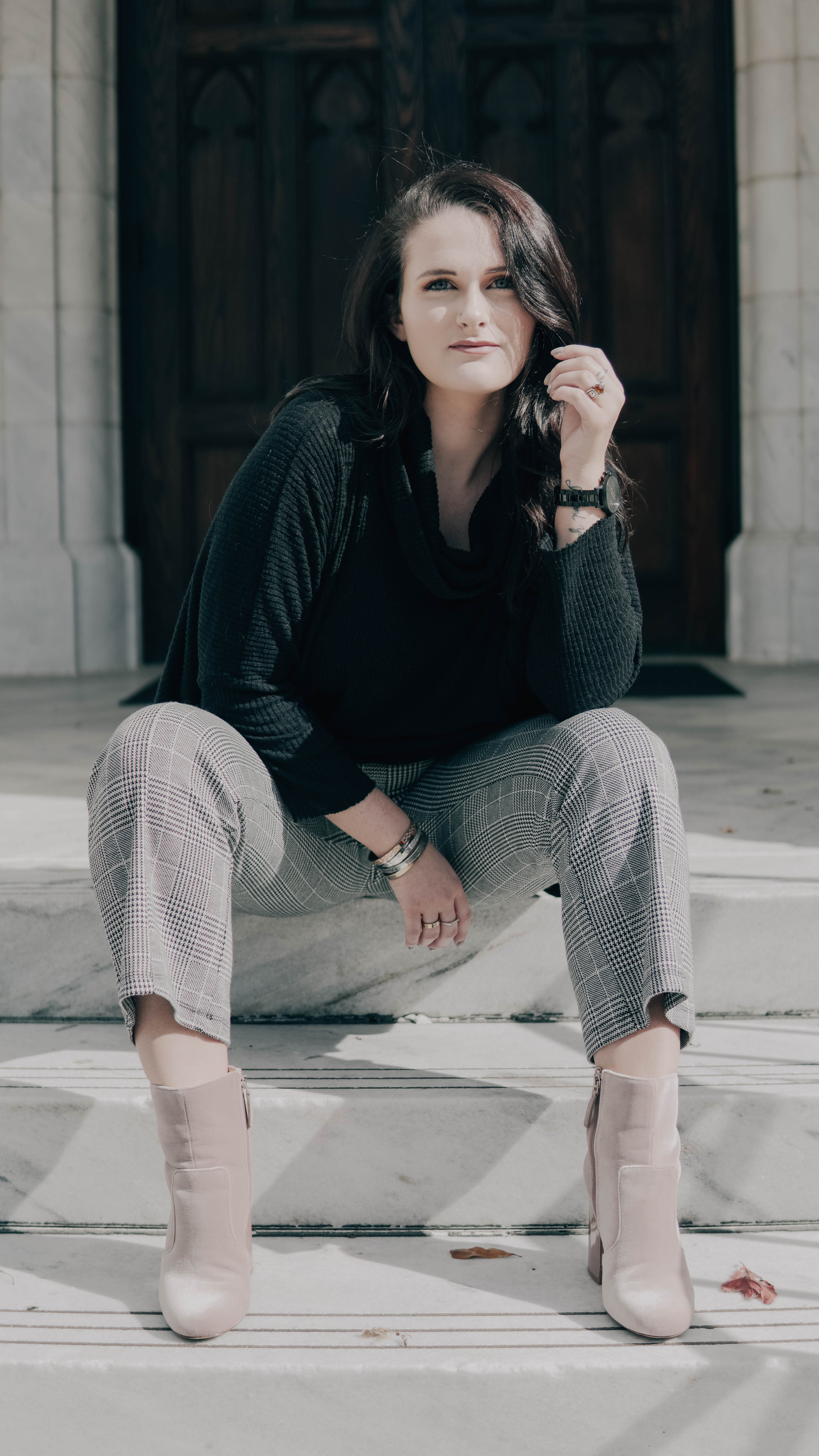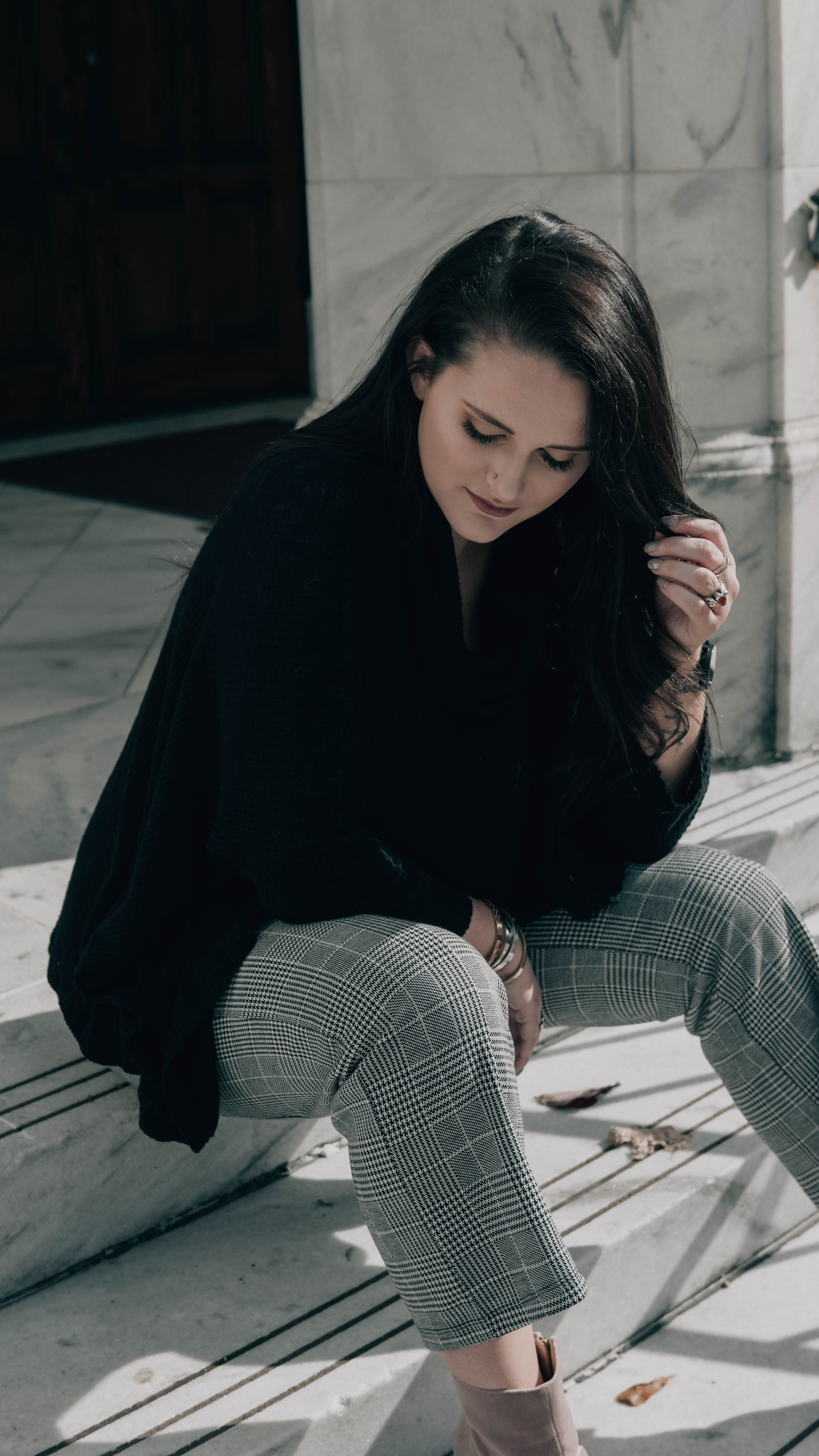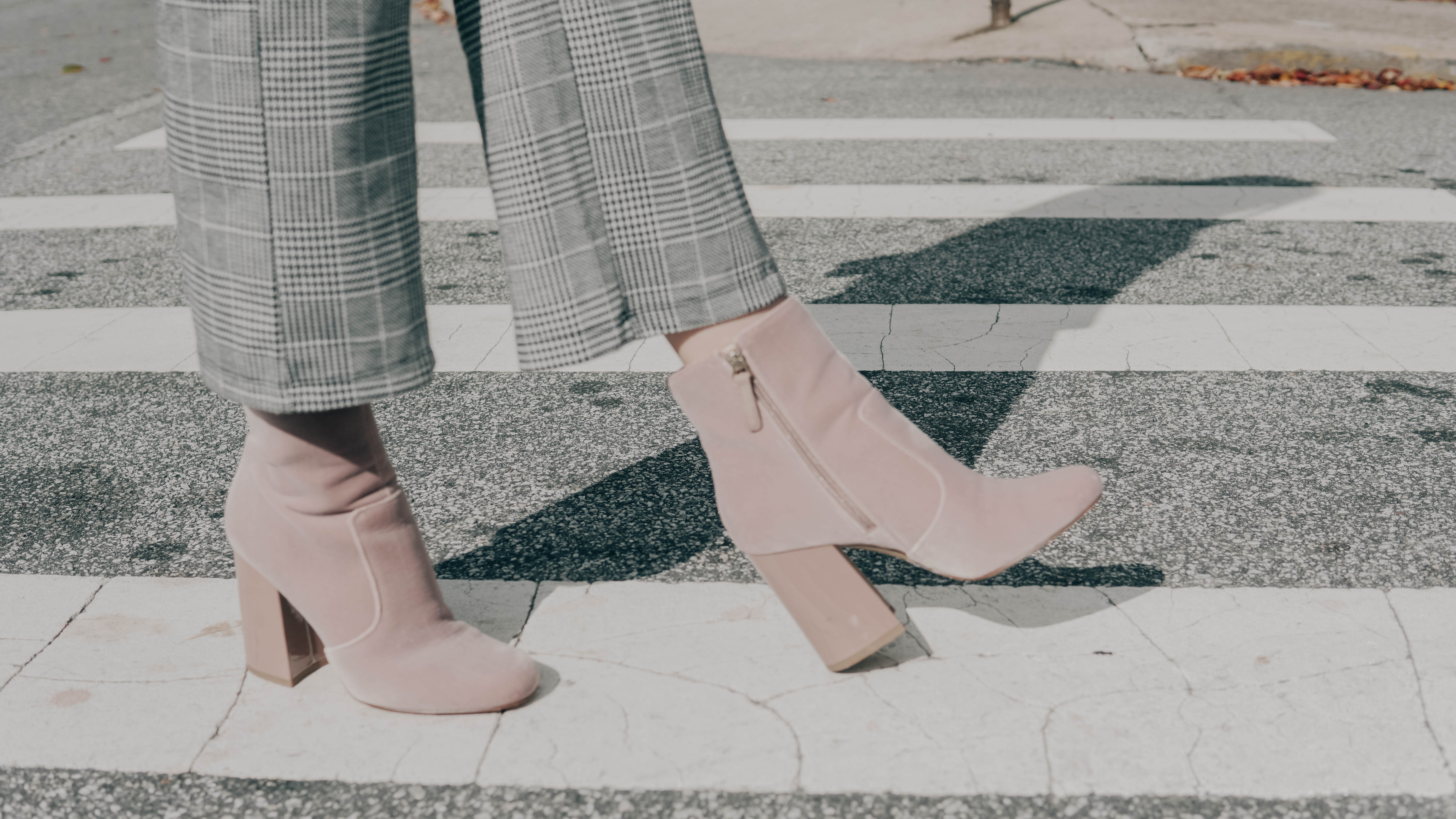 SHOP THE LOOK

These pants were a last-minute NYFW-prep shopping trip clearance find from H&M and I'm so glad that I snagged them up. They were less than $20, and while I couldn't find them online, I linked a similar pair above. These are so fun and so comfortable. Whenever I wear them to the office, I feel like I'm wearing pajamas — that's a win for me.
To keep uniform with the cozy, comfy vibe, I paired the pants with a cowl-neck Free People thermal from a few years back and a pair of fun boots. Other ways to style these pants are with body suits, striped sweaters, layered tops and any fun pair of shoes!

This trend is one I am fully behind, and every time I see another piece of plaid, I feel like I need it. Do I? Maybe not, but that's another debate for another day. What's one fall fashion trend that you're loving these day? Let me know in the comments below!

Looks 2 & 4 shot by @jimenezvisuals