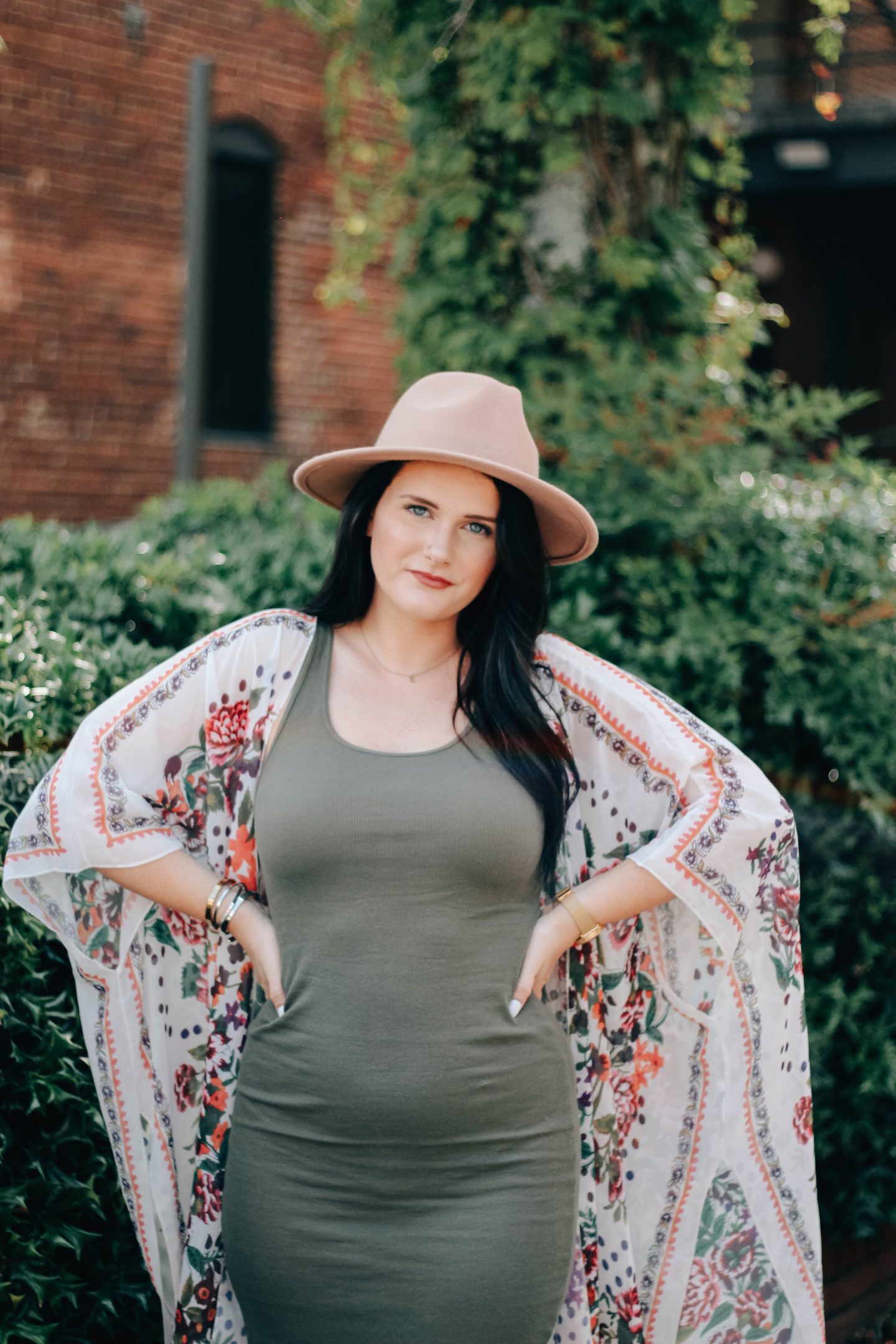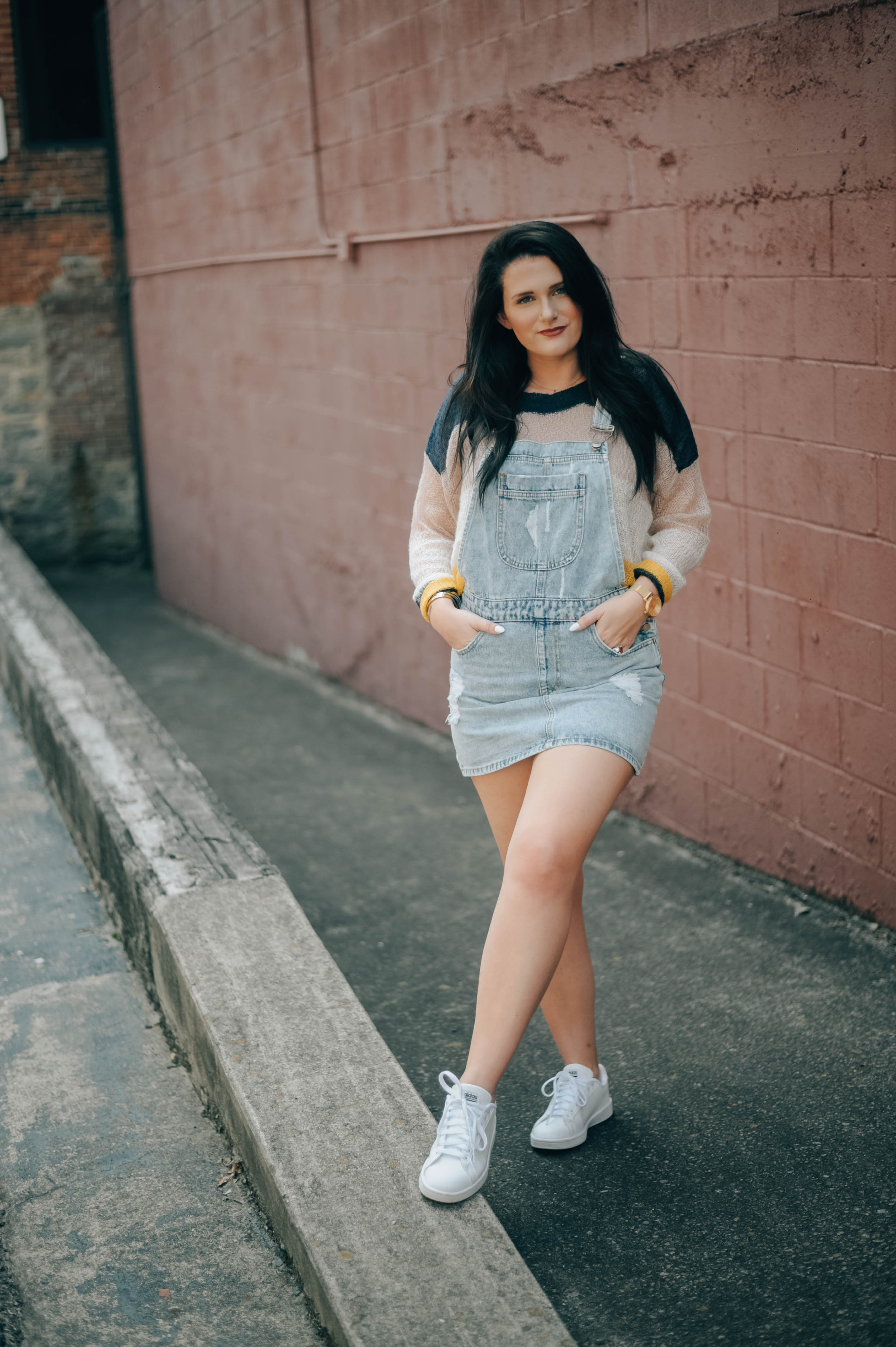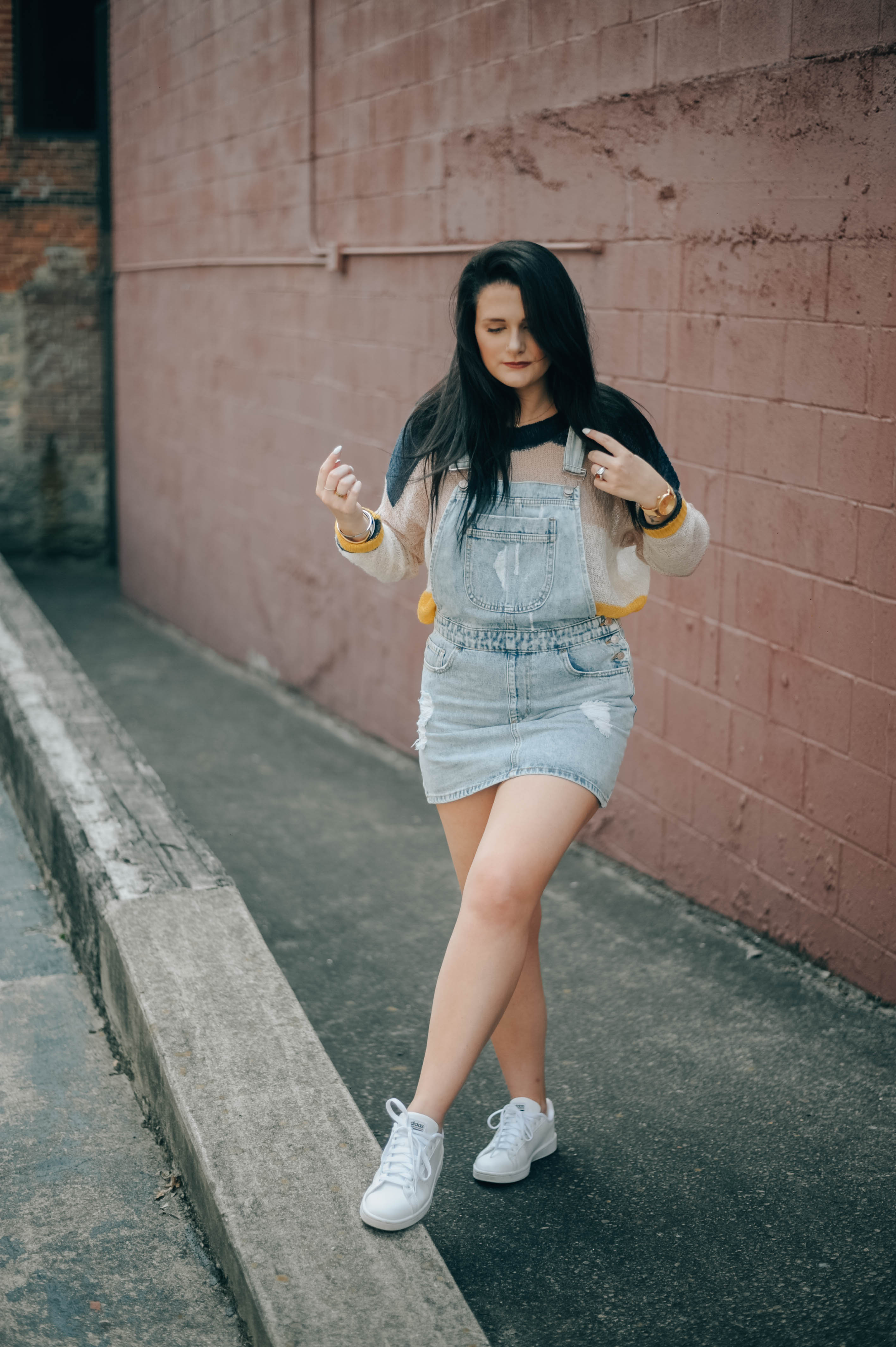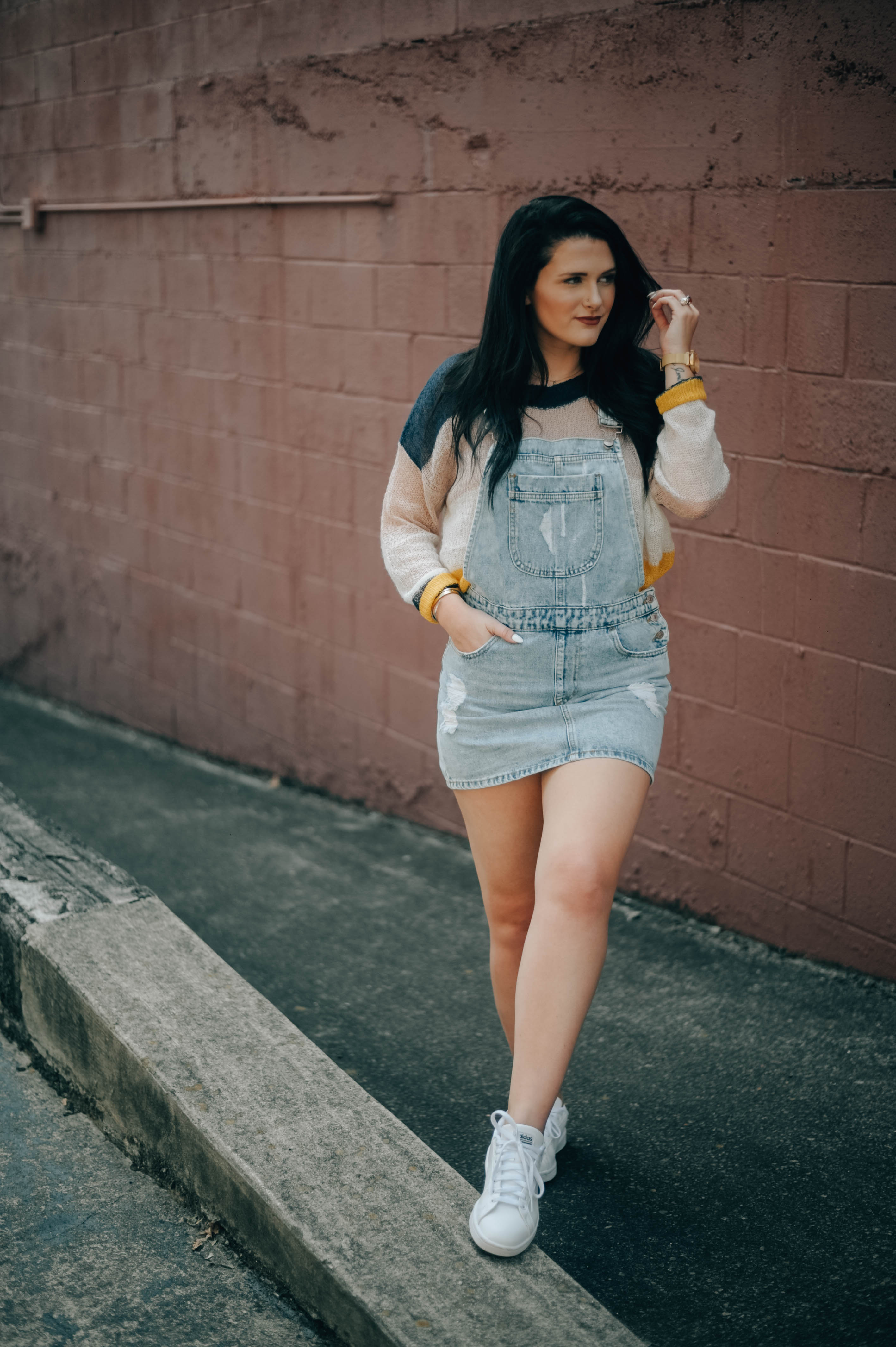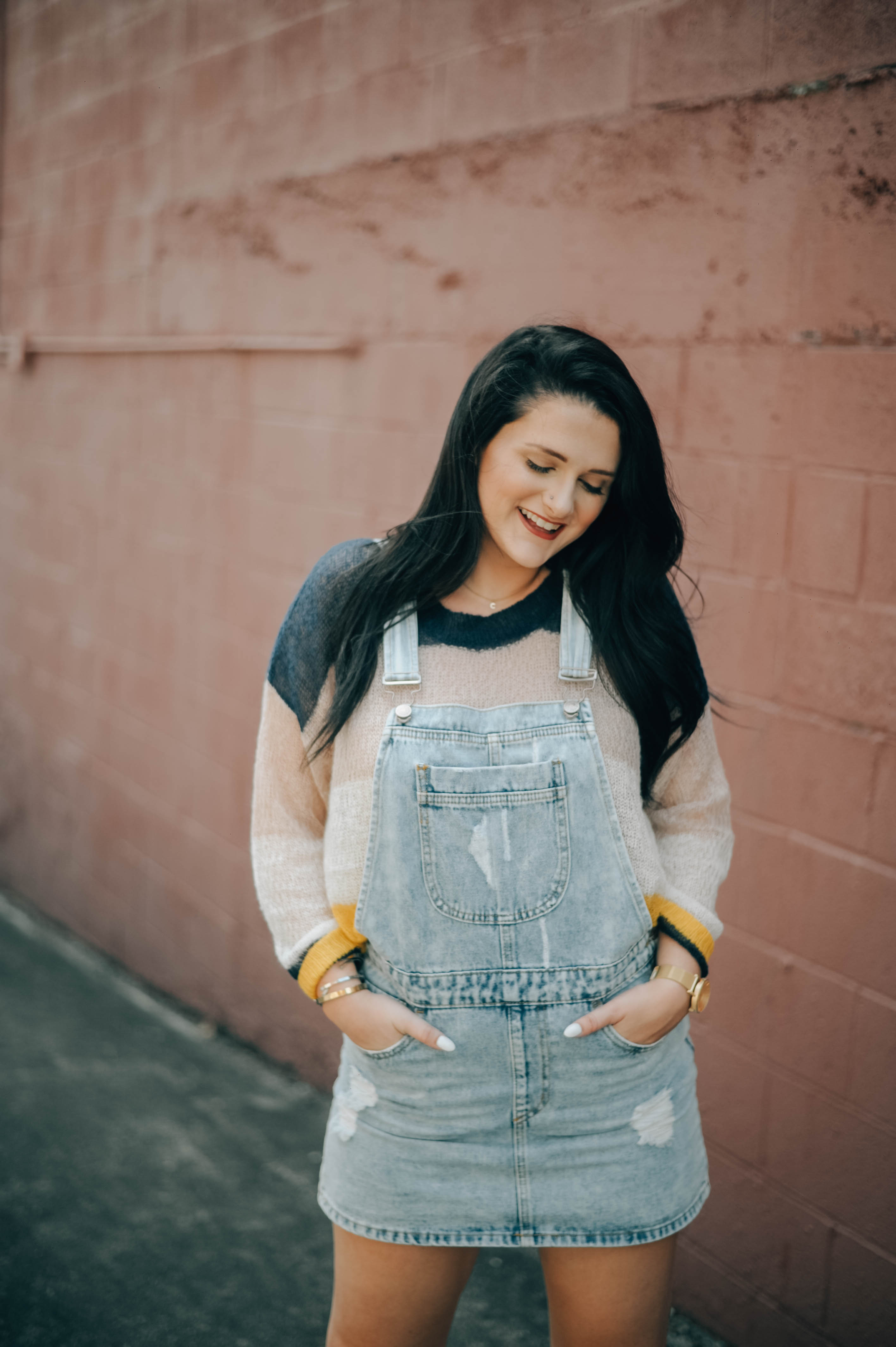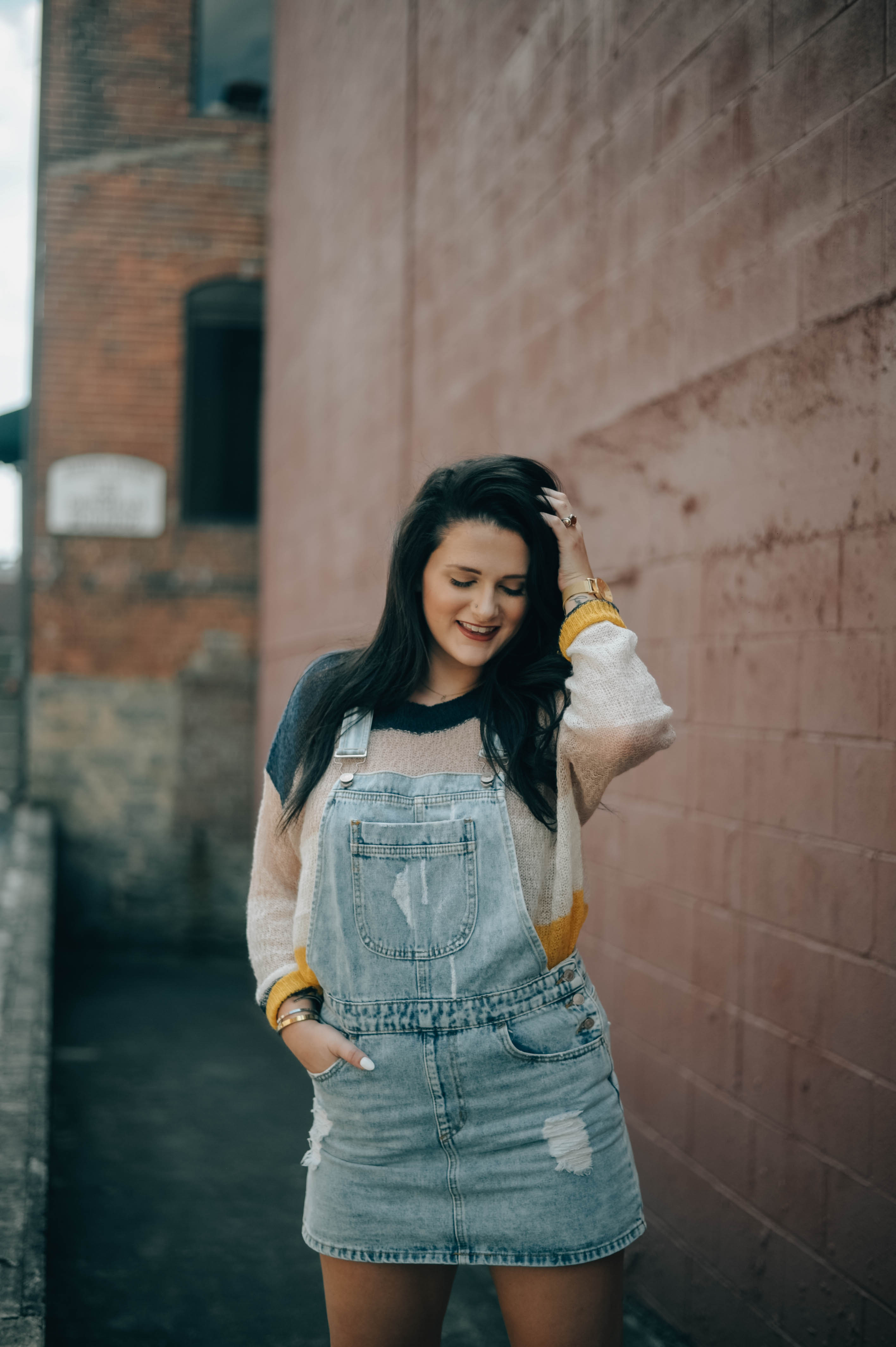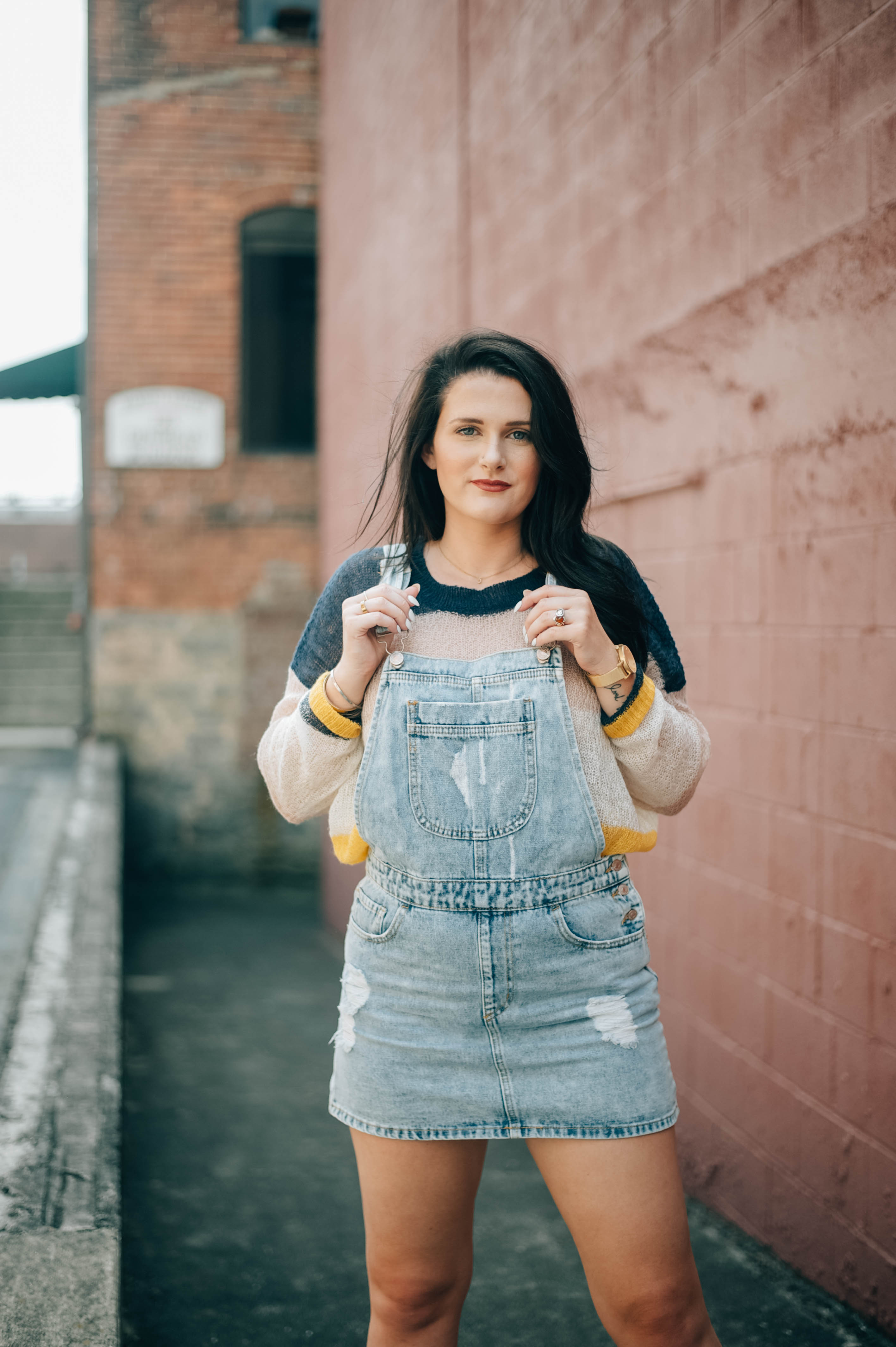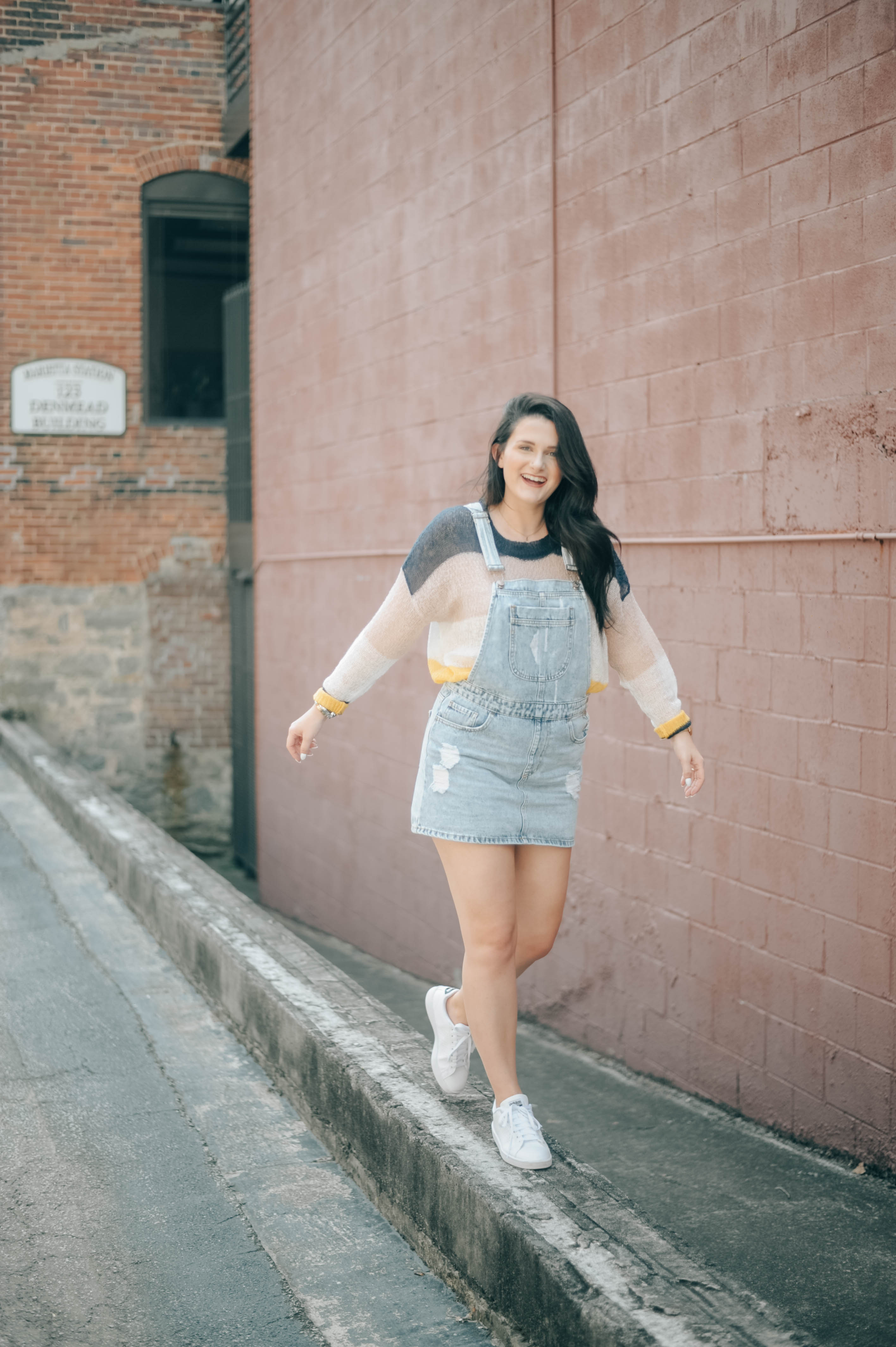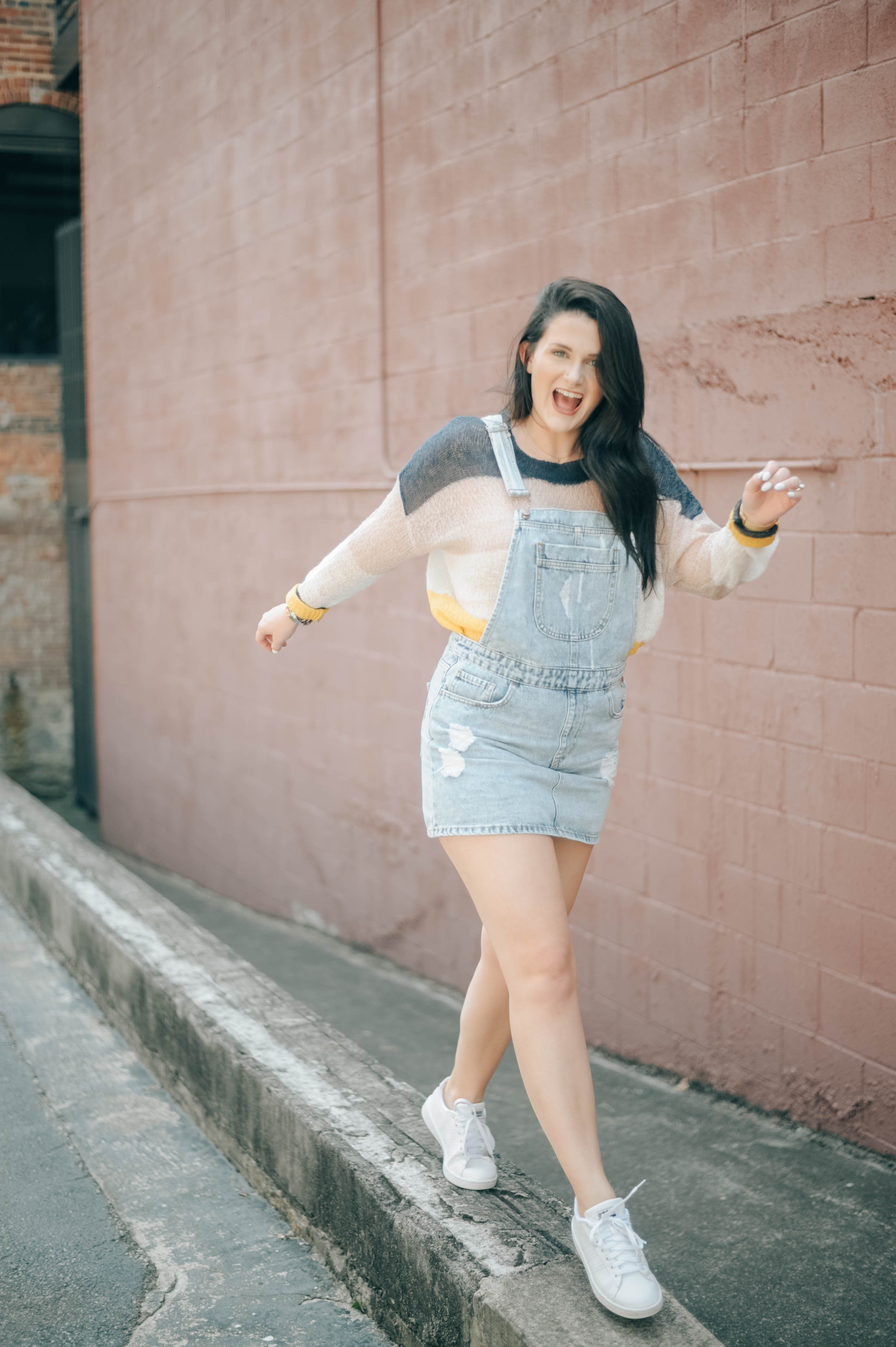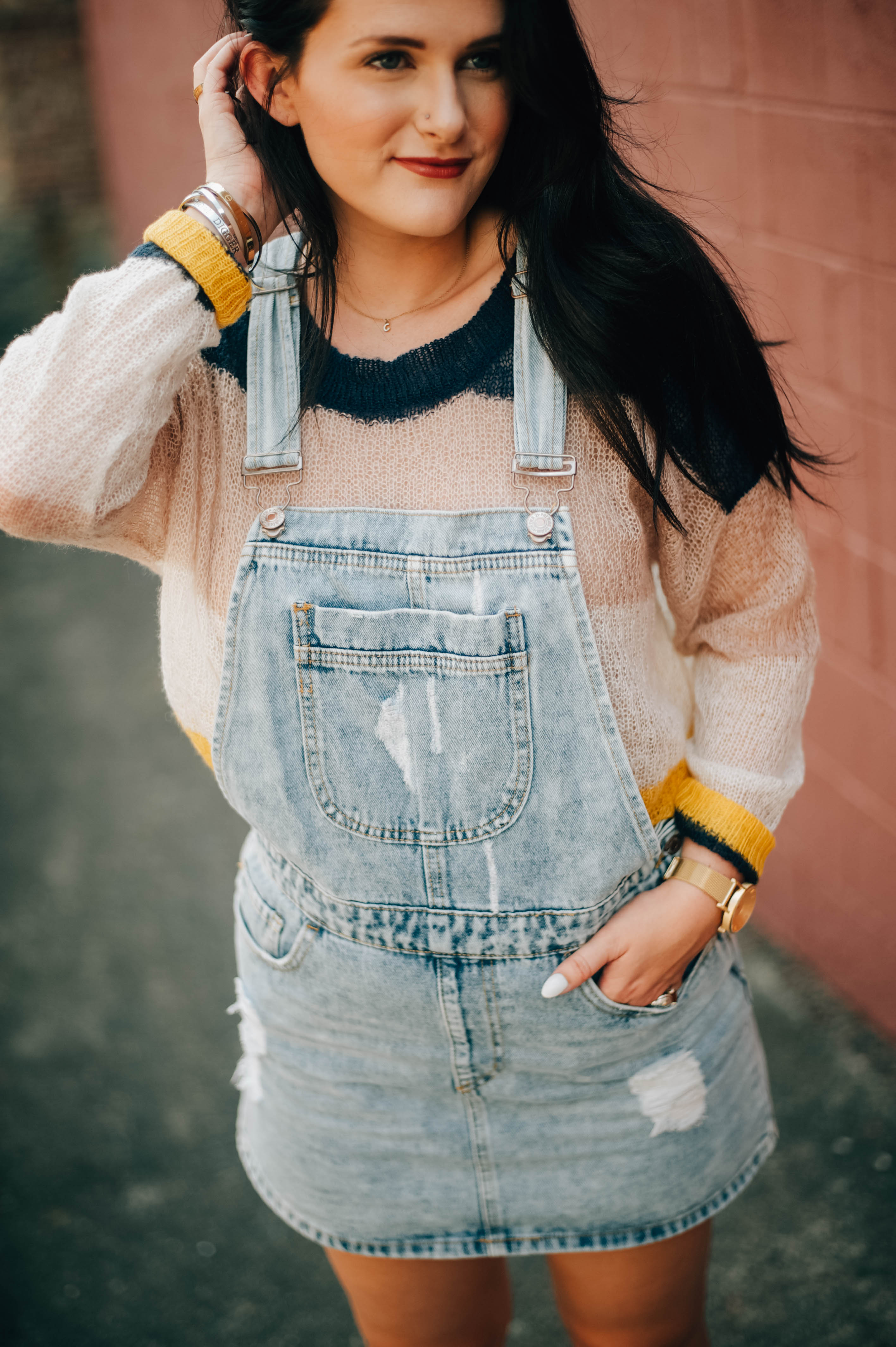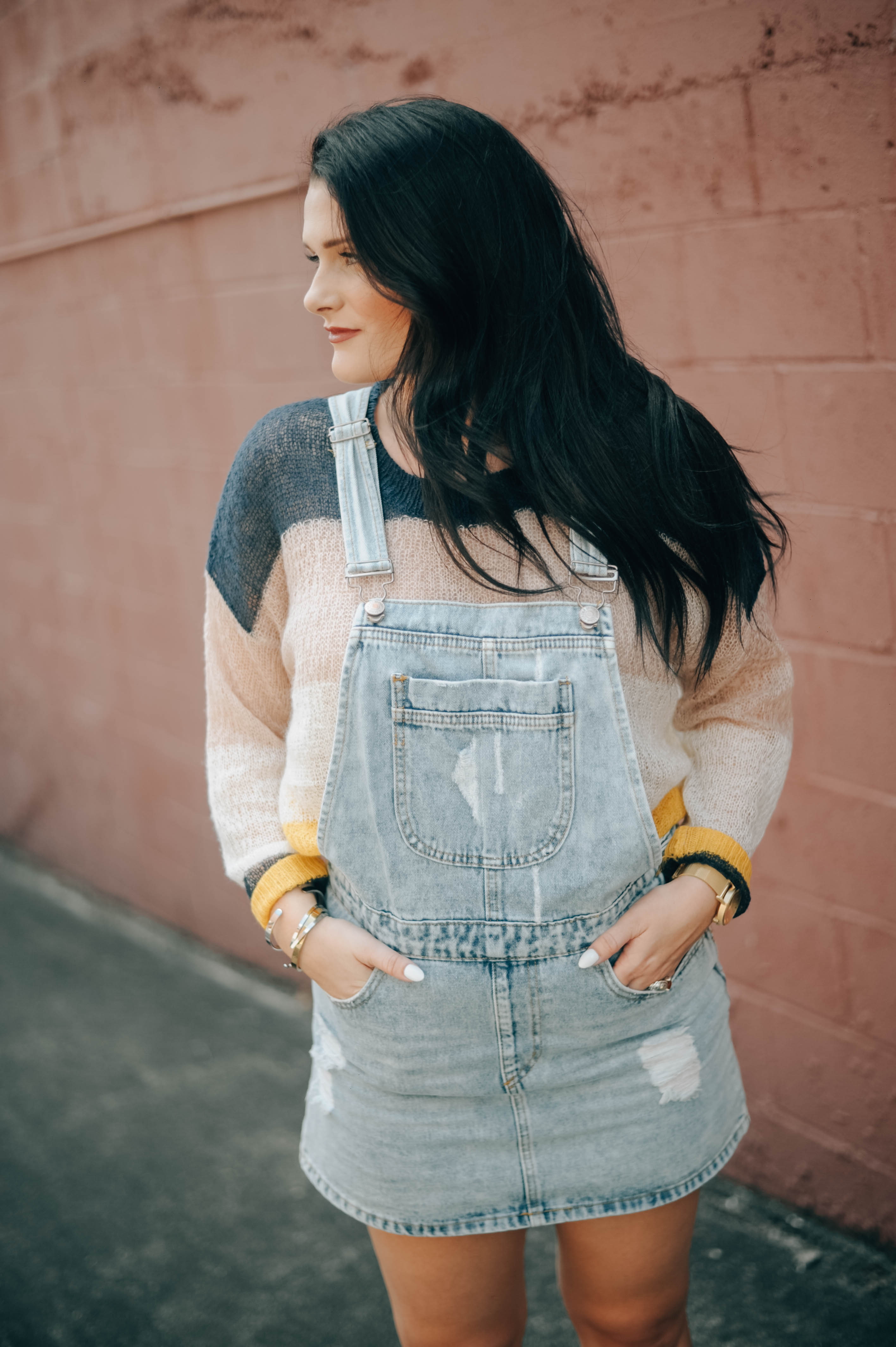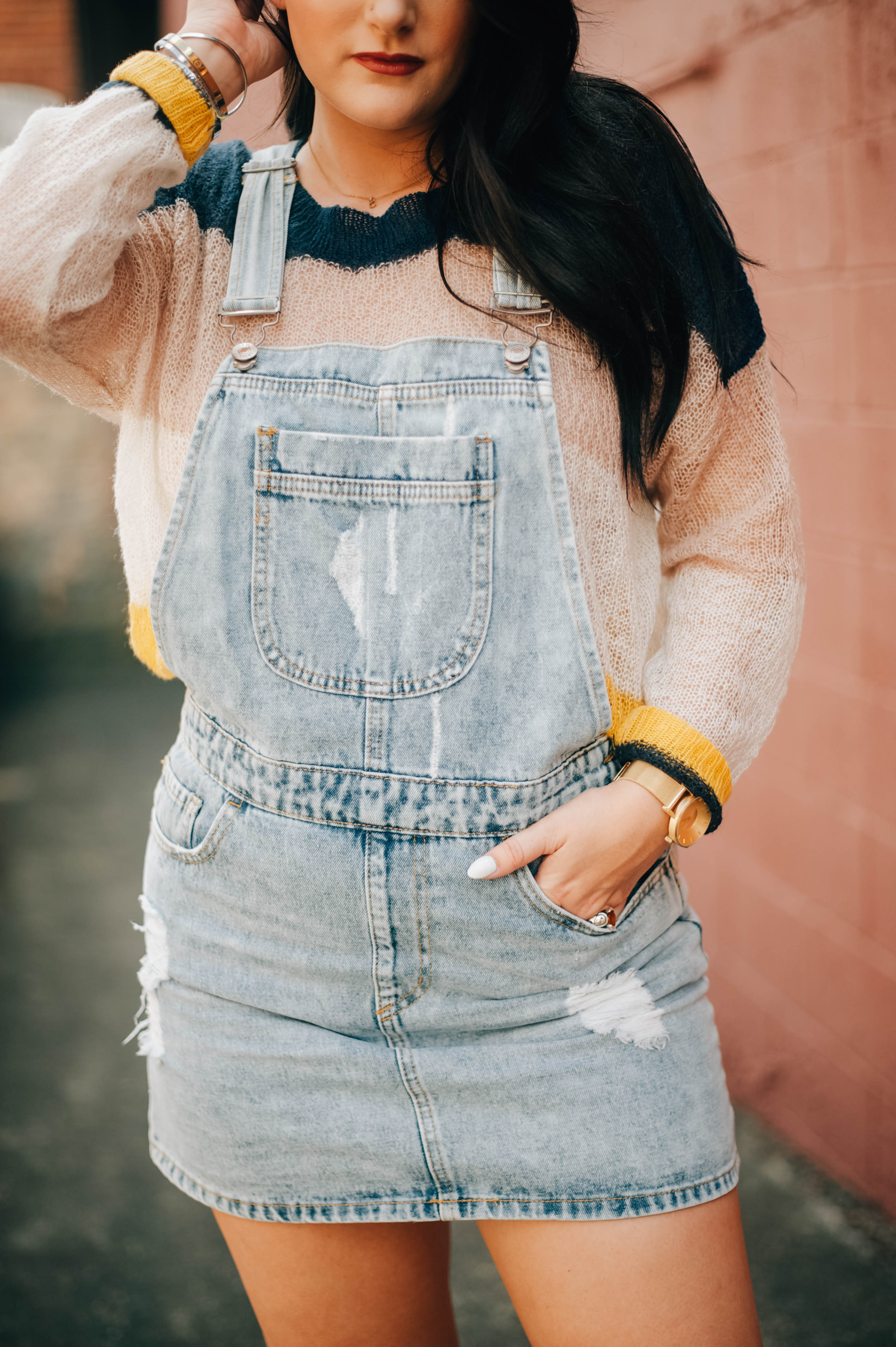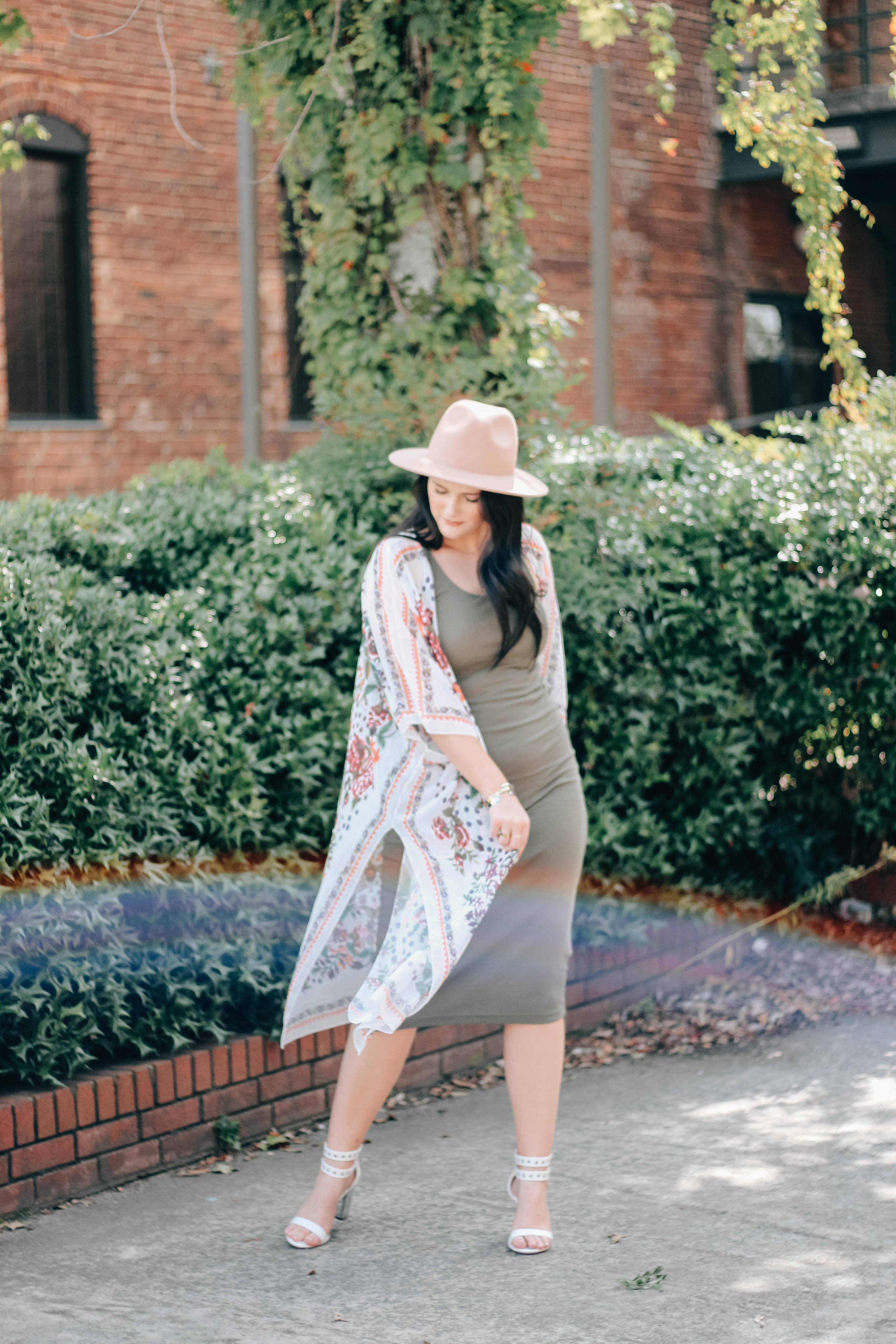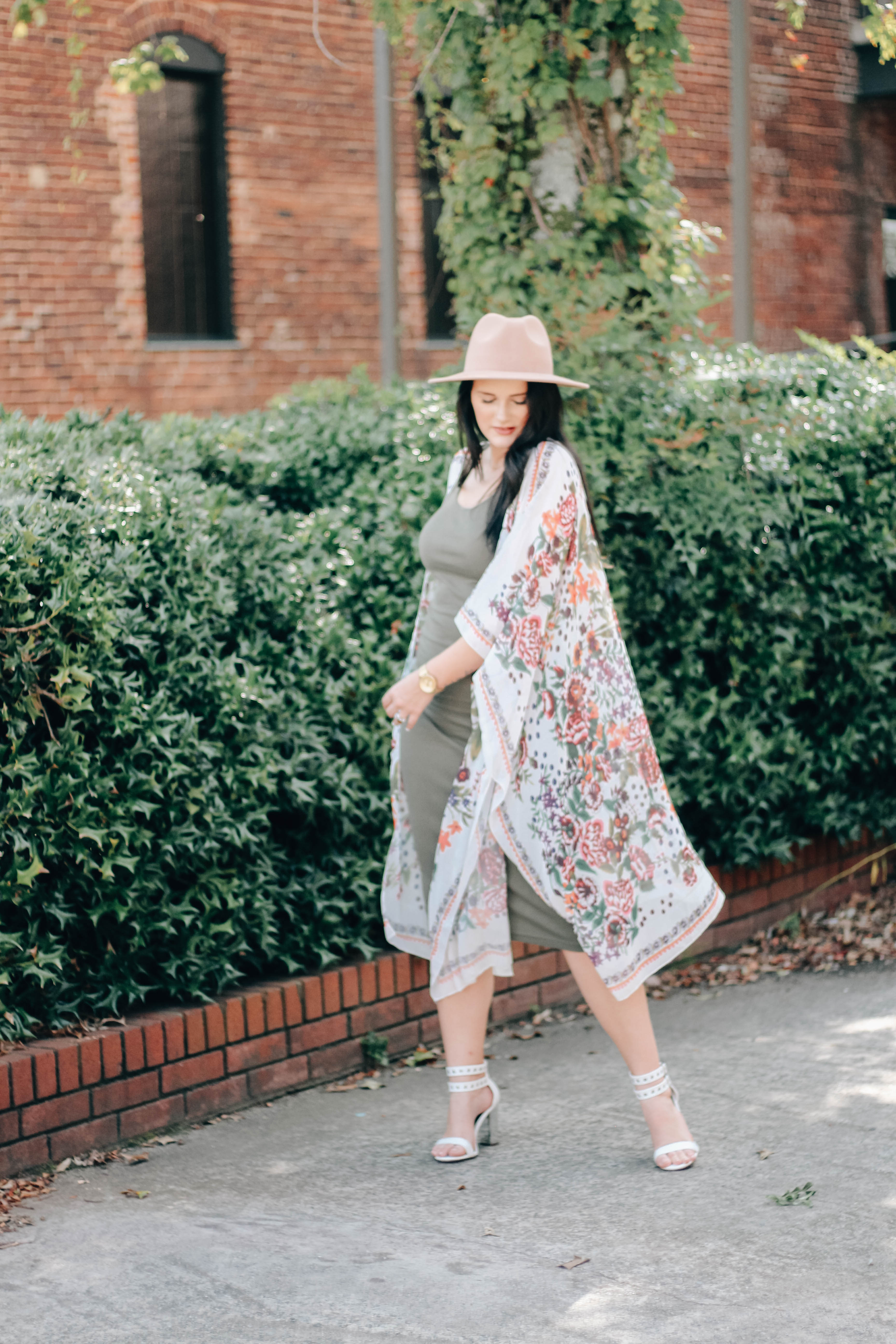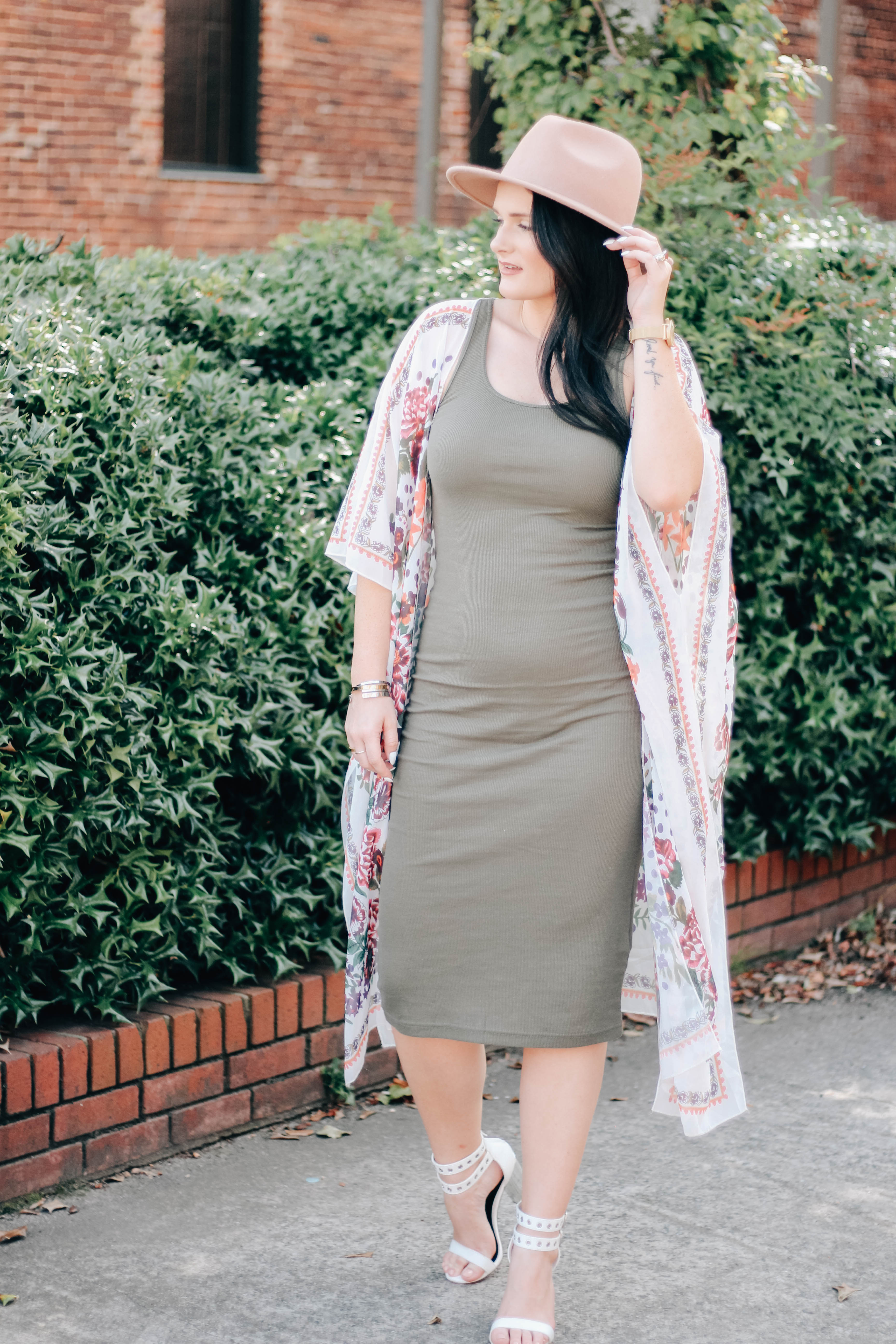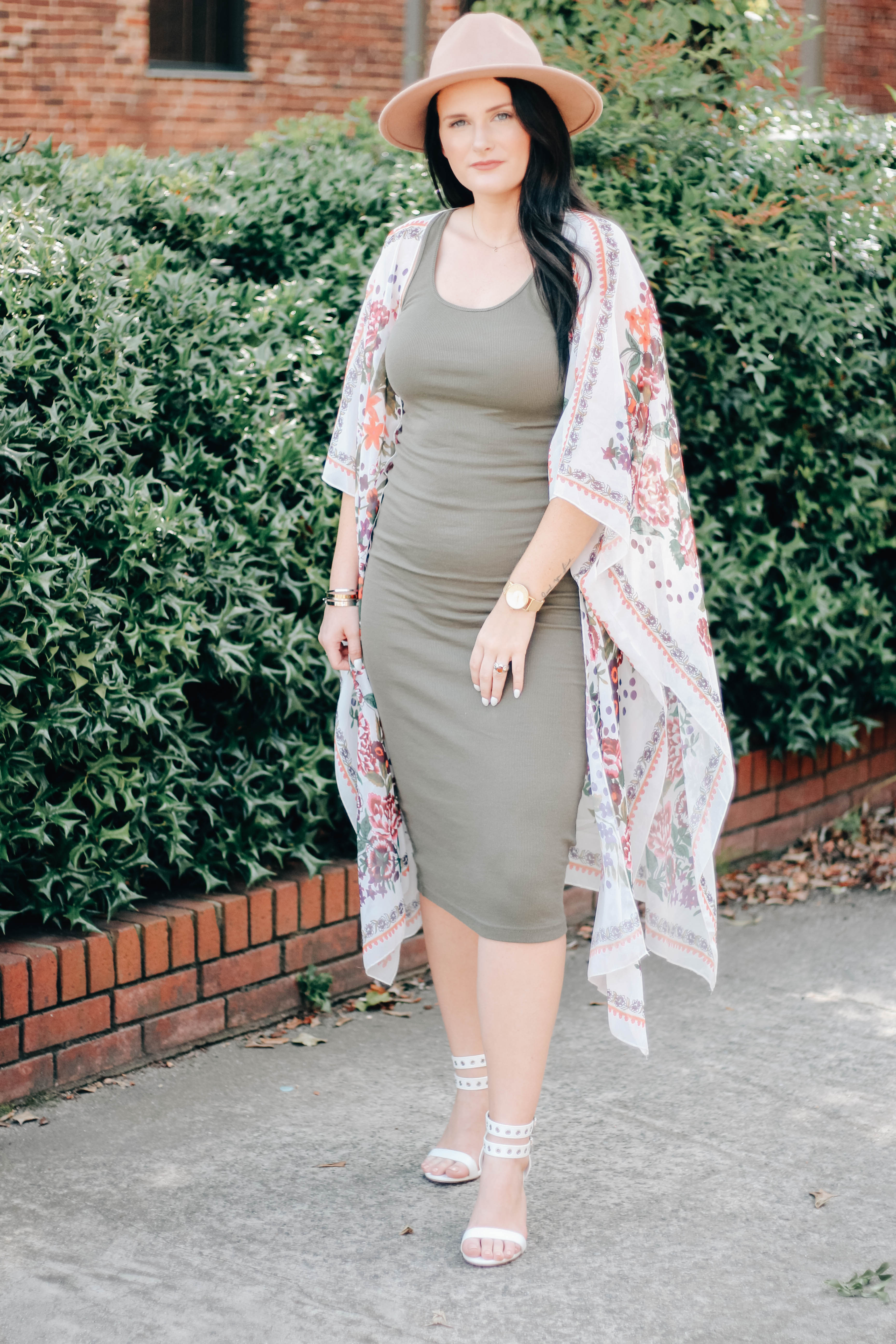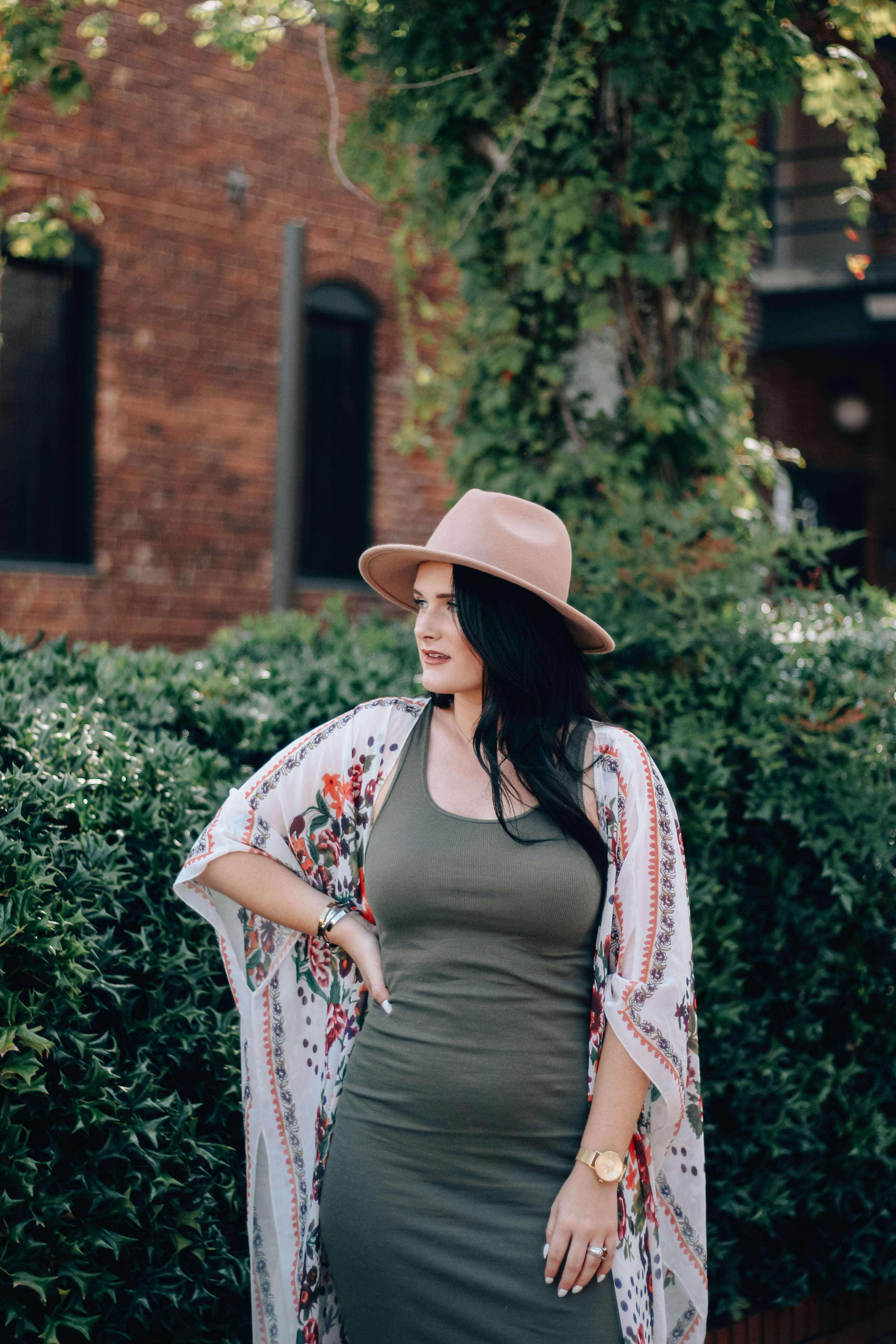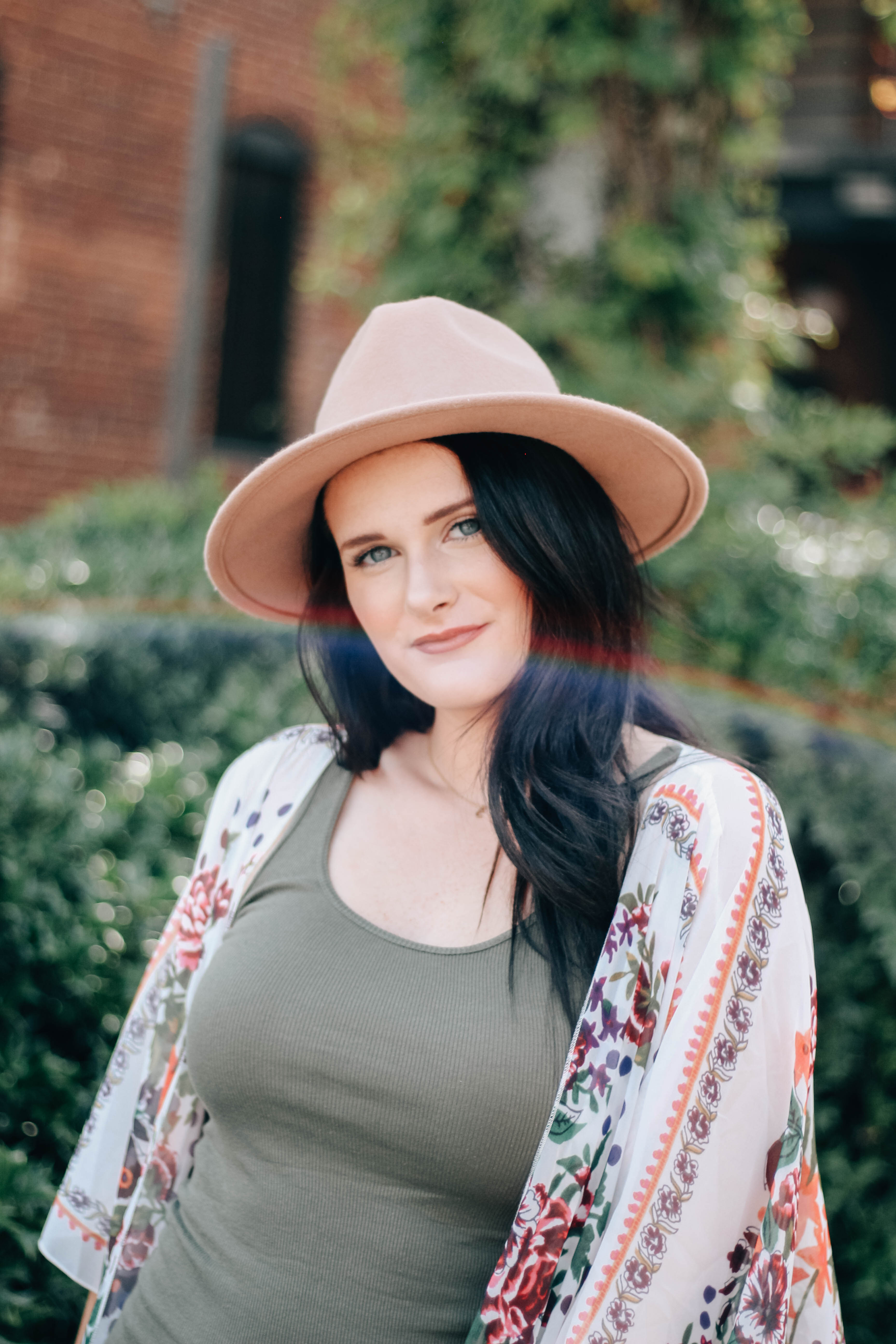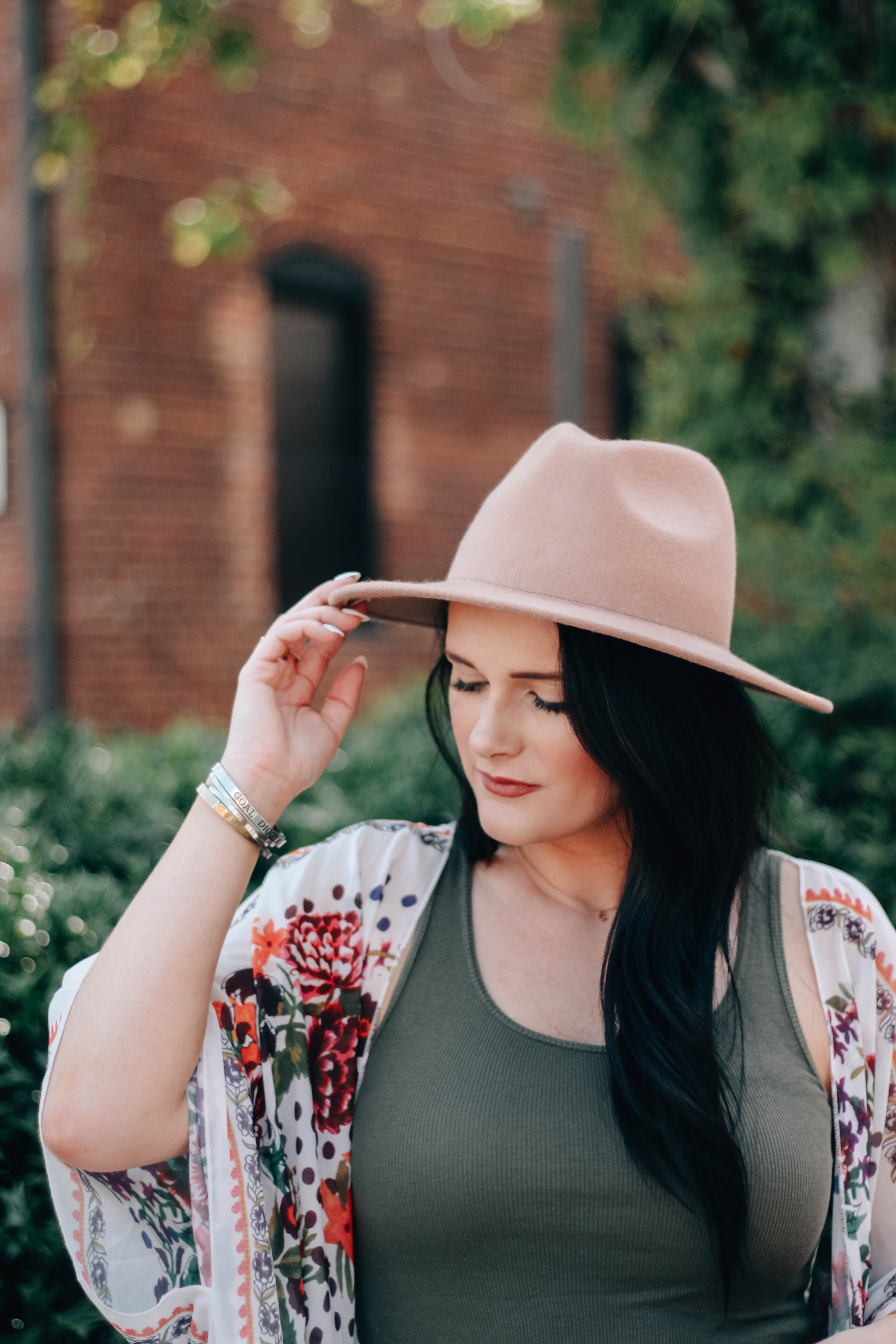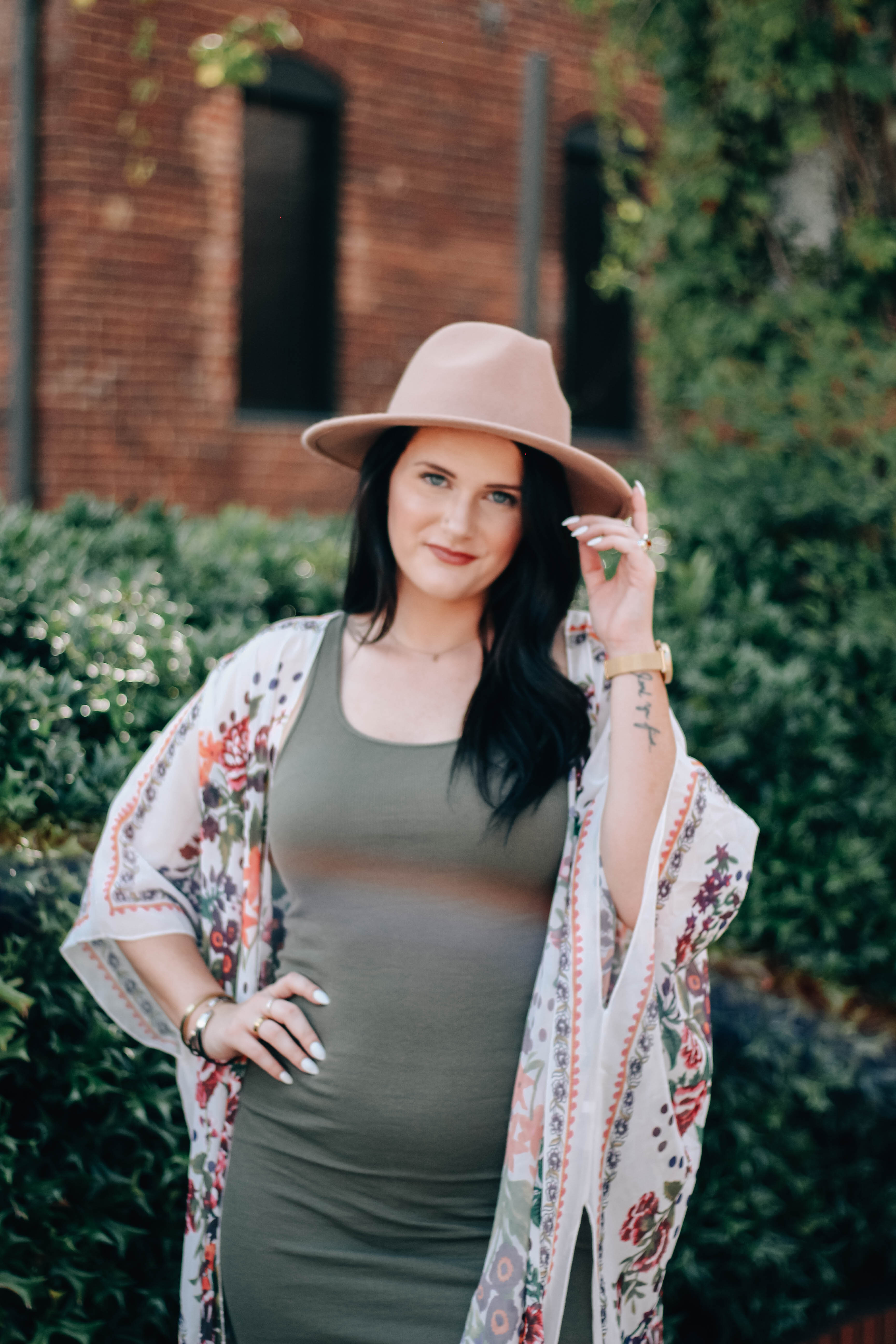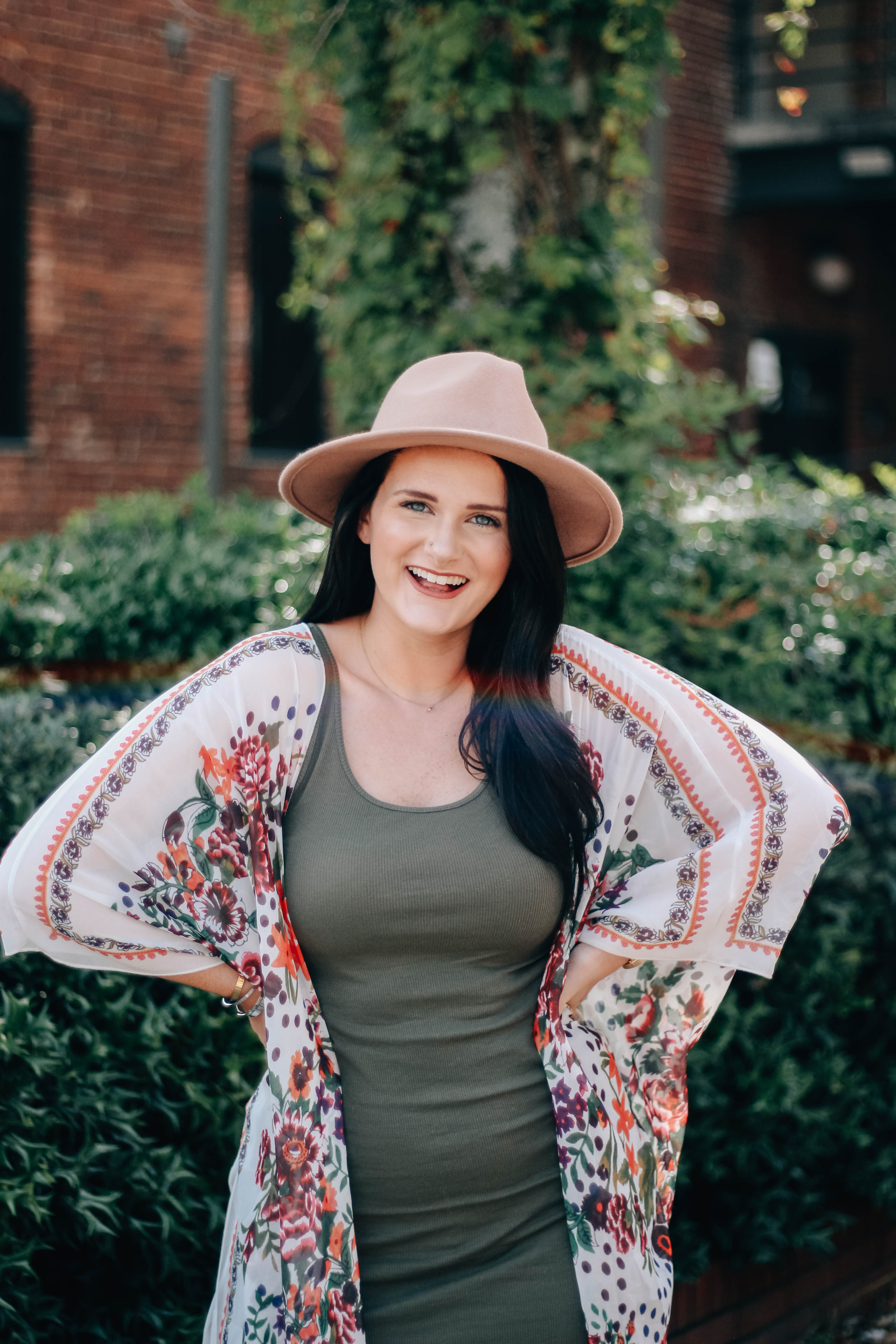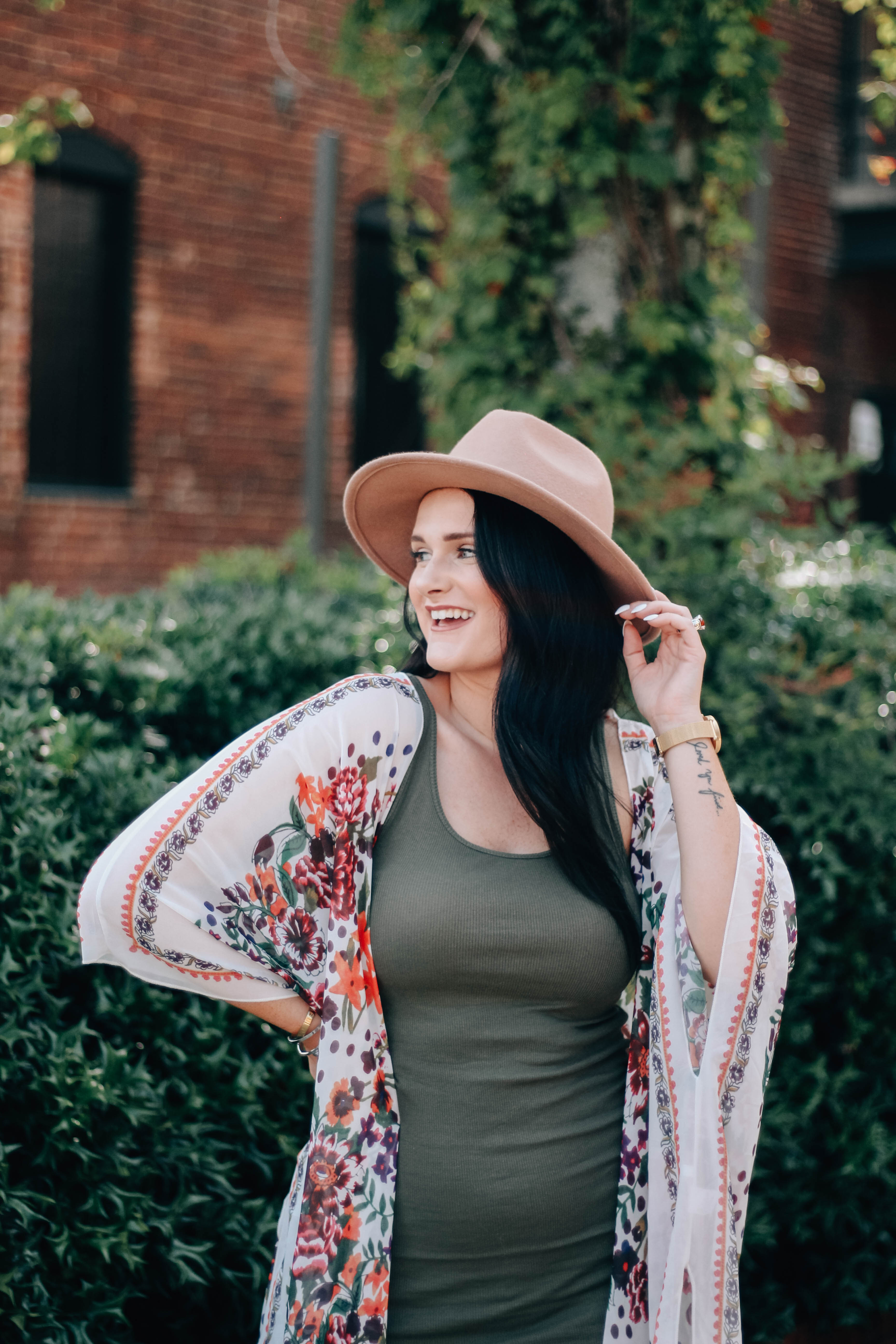 SHOP THE POST

I've been so good at getting posts out on Monday, but I'm going to be honest, this past week has been rough. I'm going to keep it all private for now, but just a heads up, these next few posts will probably be very short and sweet.
About a week ago I asked you all on Instagram to send me some ideas of what you would like to see on the blog in the coming weeks. One of the requests was for transitional looks while the weather changes. So, for today's post I'm sharing two looks that are perfect for this weird, yet normal, weather.
The first look is a perfect casual look for the weekend. Right now, the weather in Georgia is very bi-polar. One day it will be chilly in the morning and then blazing hot for the rest of the day. Or it will just randomly be in the mid-80s for a few days. Clearly, Georgia can't make up it's mind, so I'm having to be very creative when it comes to putting together outfits.
For this outfit, I've paired a simple light knit sweater under a distressed denim overall dress with all white Adidas sneakers. This to me is an easy outfit that works perfect for your weekend festivities! Another way to style these overalls is layered over a turtleneck or chunky sweater, with tights (if cool enough) and booties.
The second outfit is great for a day in the office if your dress code is a little more laid back. This ribbed midi dress from H&M is one of my favs; I have it in two colors. Even though I've dressed it up here, it's the perfect dress to dress down too. This dress is less than $20 and super comfy!
Here, I've paired the dress with an Amazon kimono, my favorite Free People hat and Forever 21 block heels. It's easy, comfortable and can easily be taken from day to night. Another way to style the dress is with sneakers, layer a sweater over it or even layer a tee underneath. It's such a great piece to have as the seasons transition!
What are some of your favorite pieces/outfits to style while the weather is still figuring itself it out?! Drop a comment below so I can rework some things in my closet!