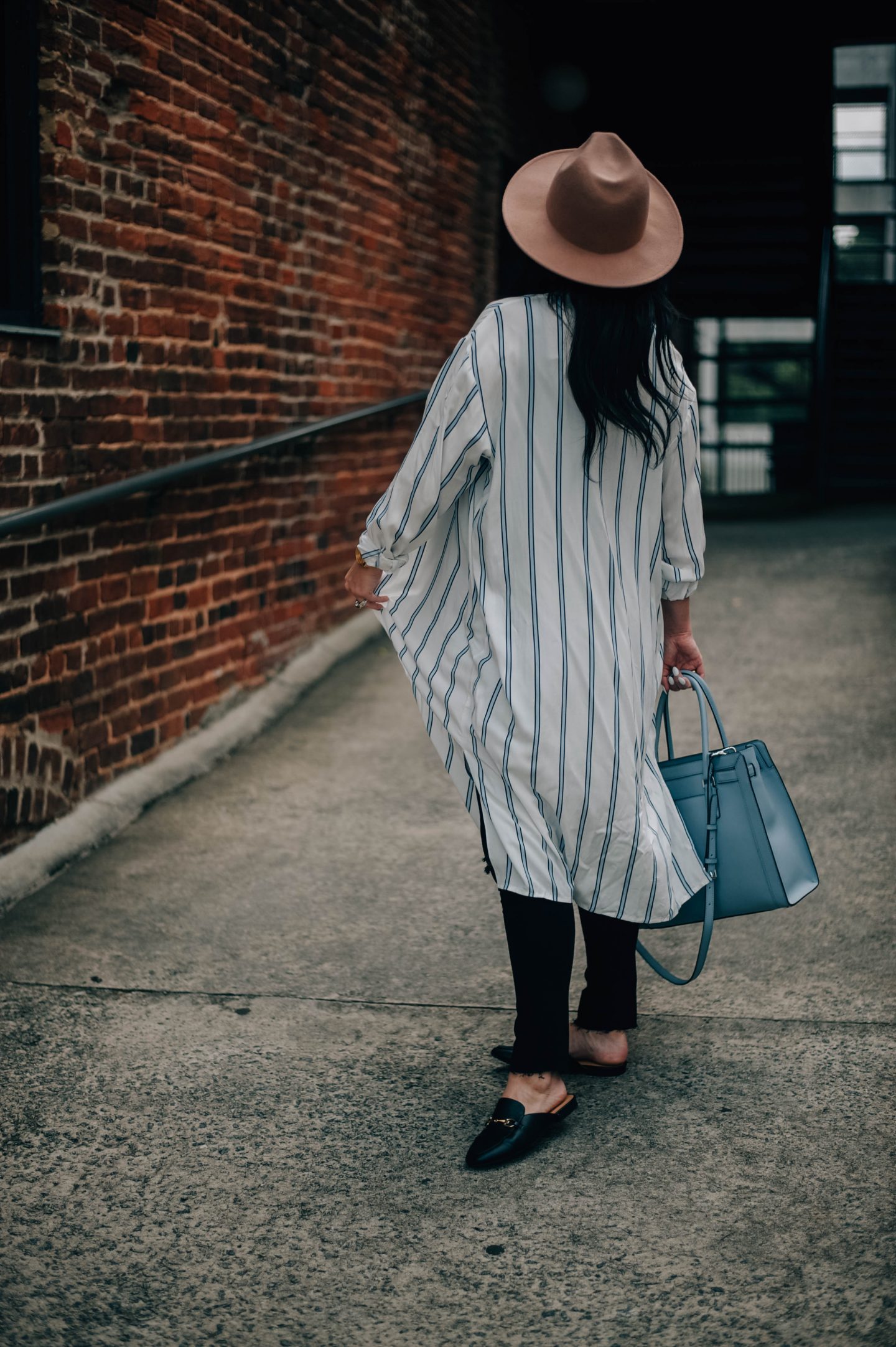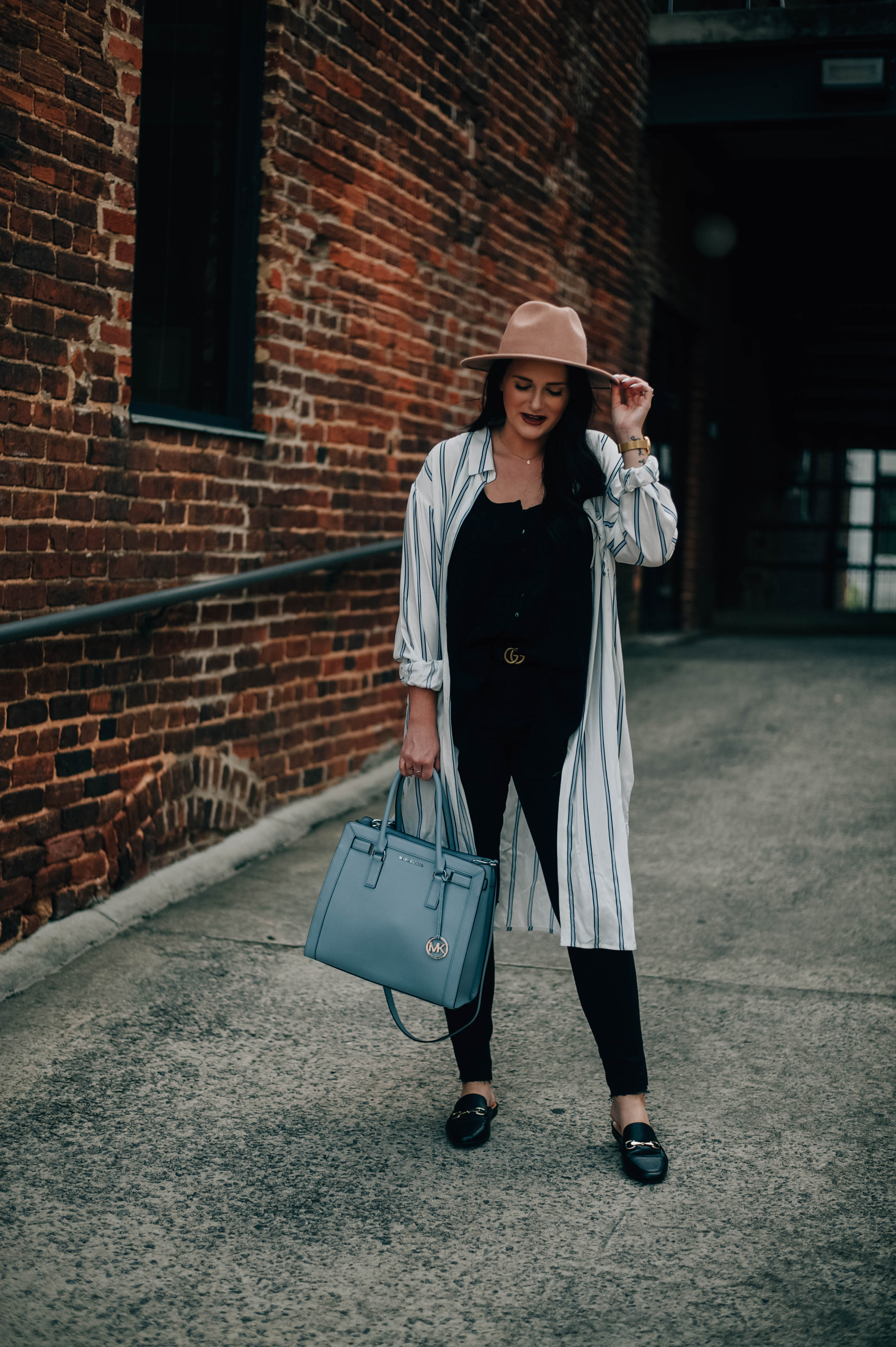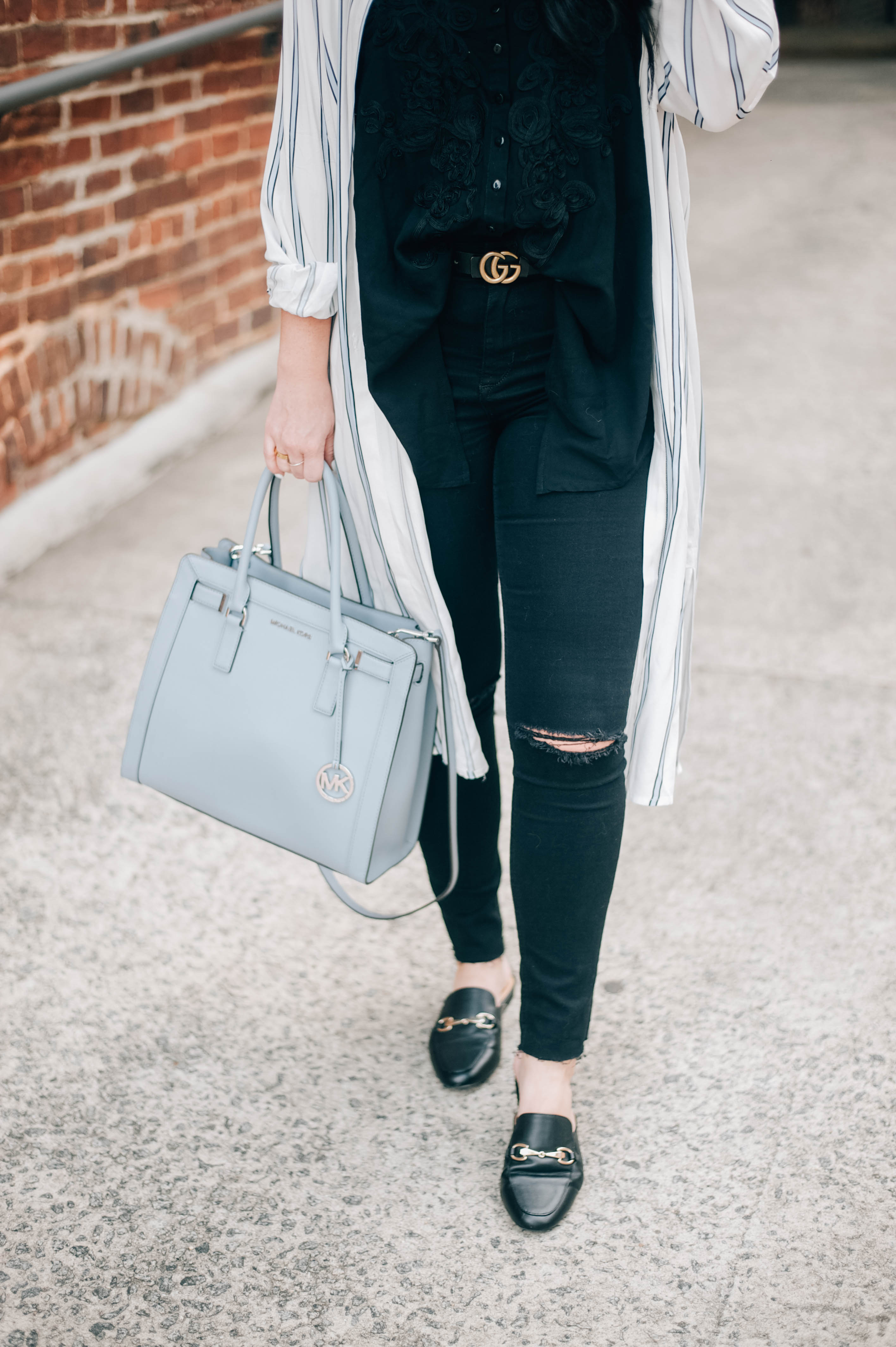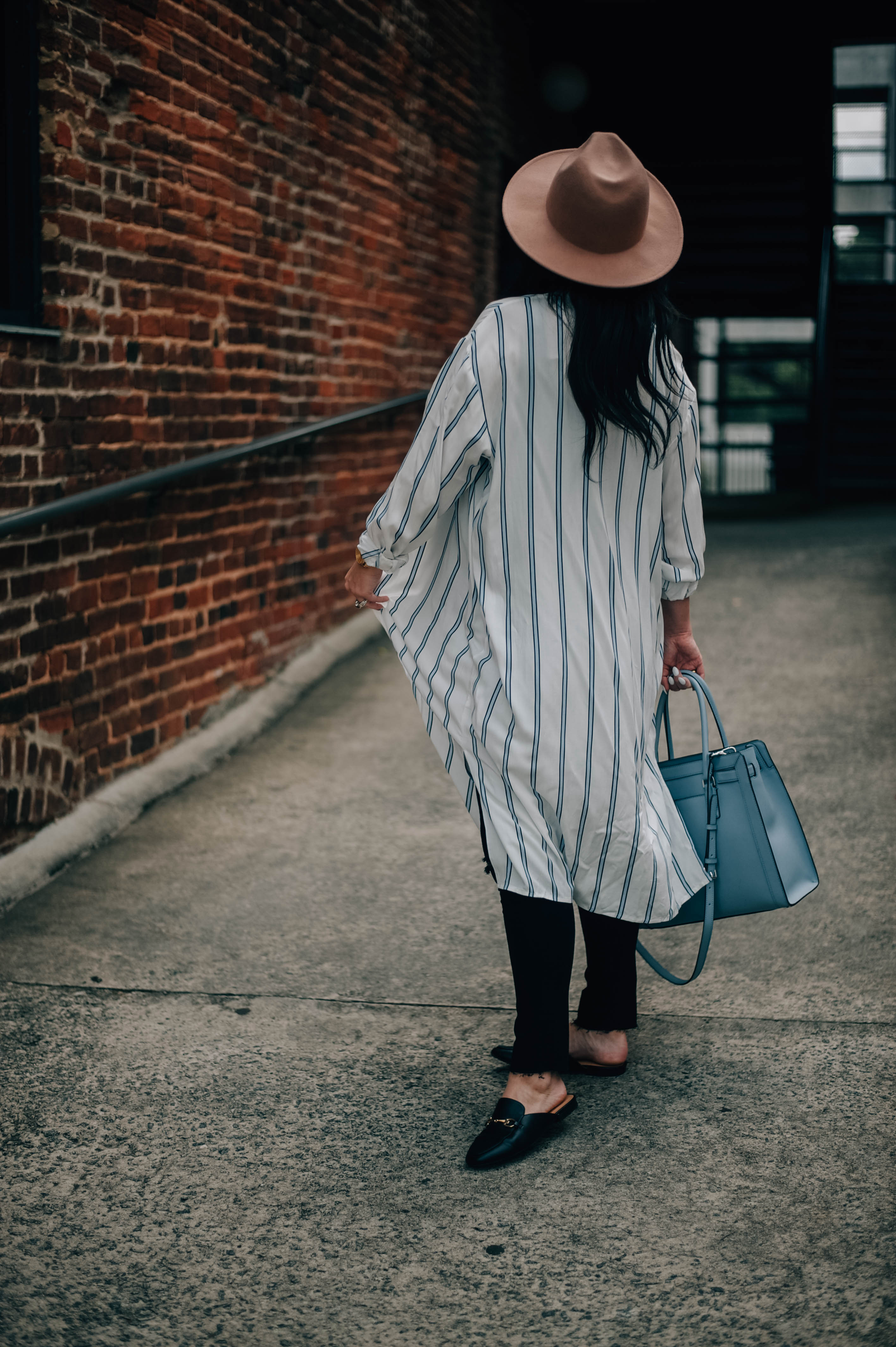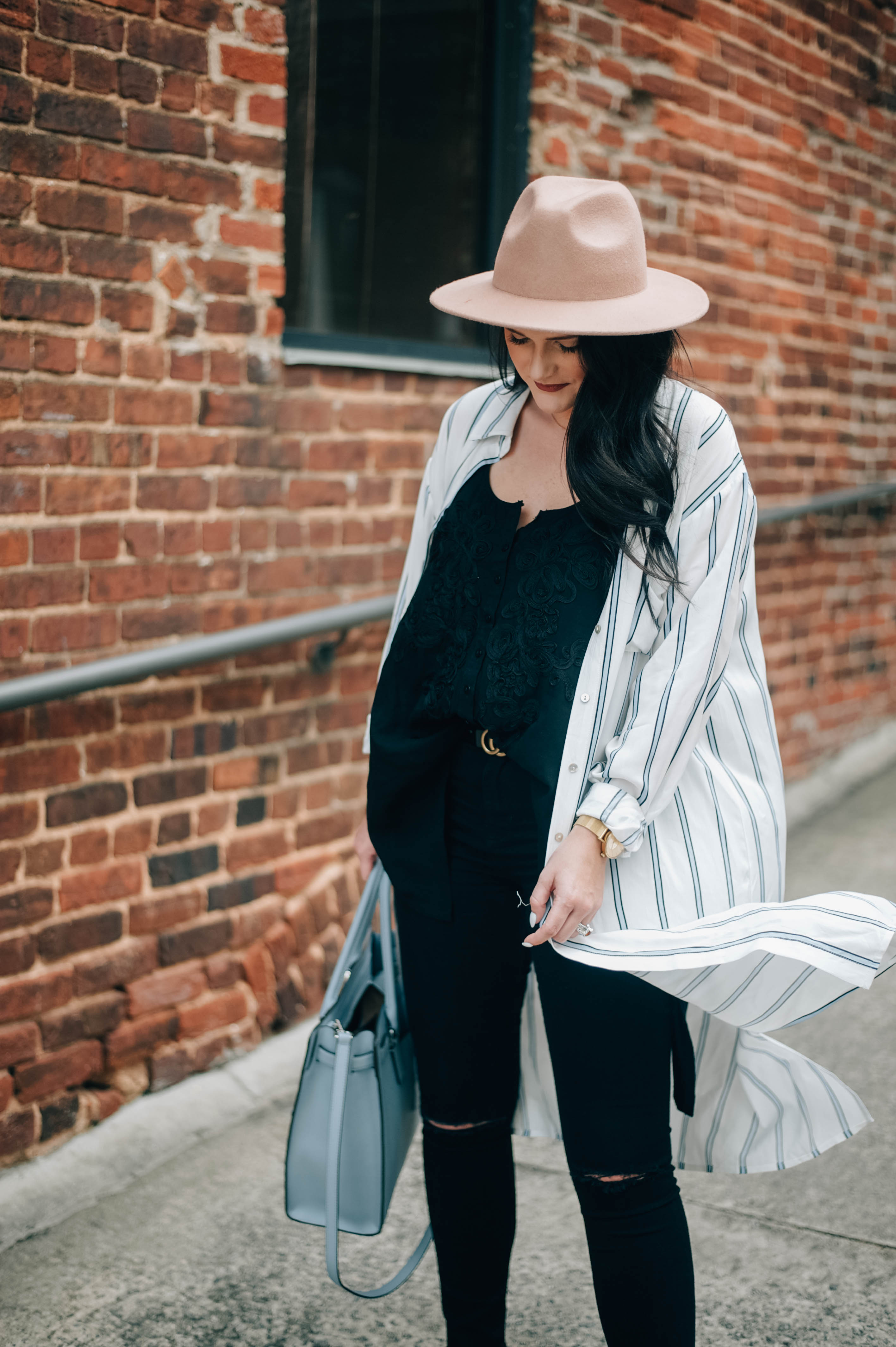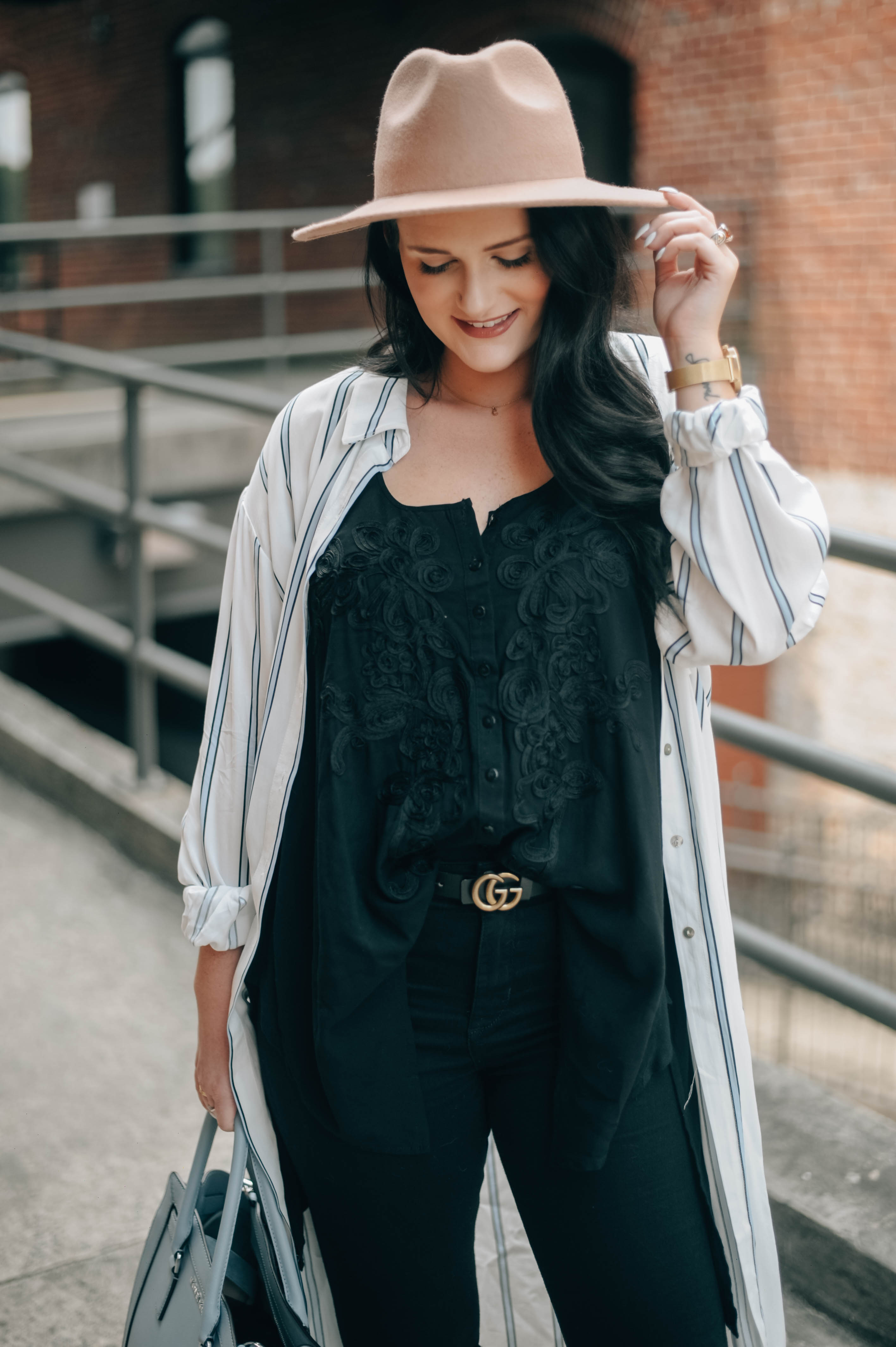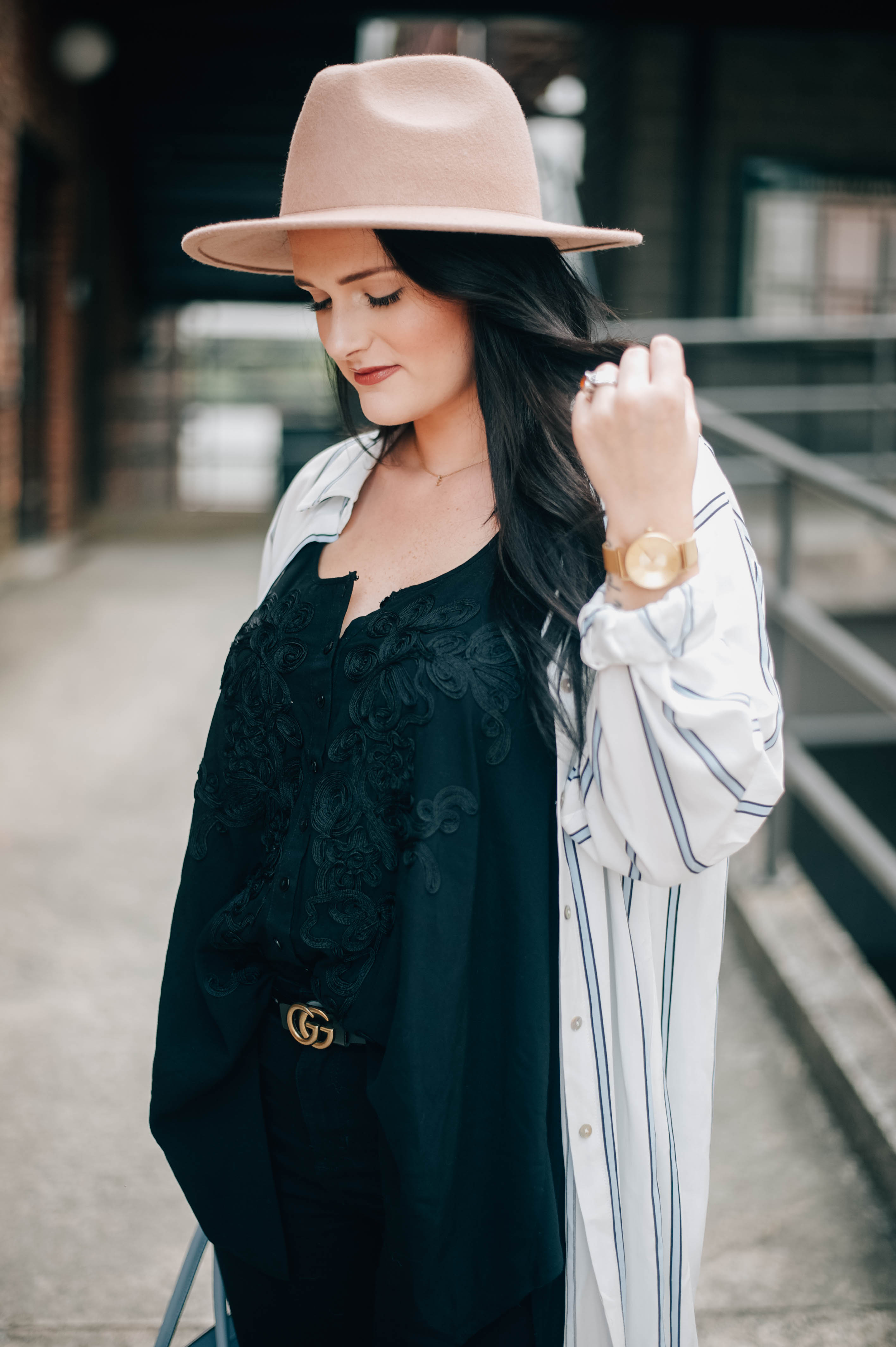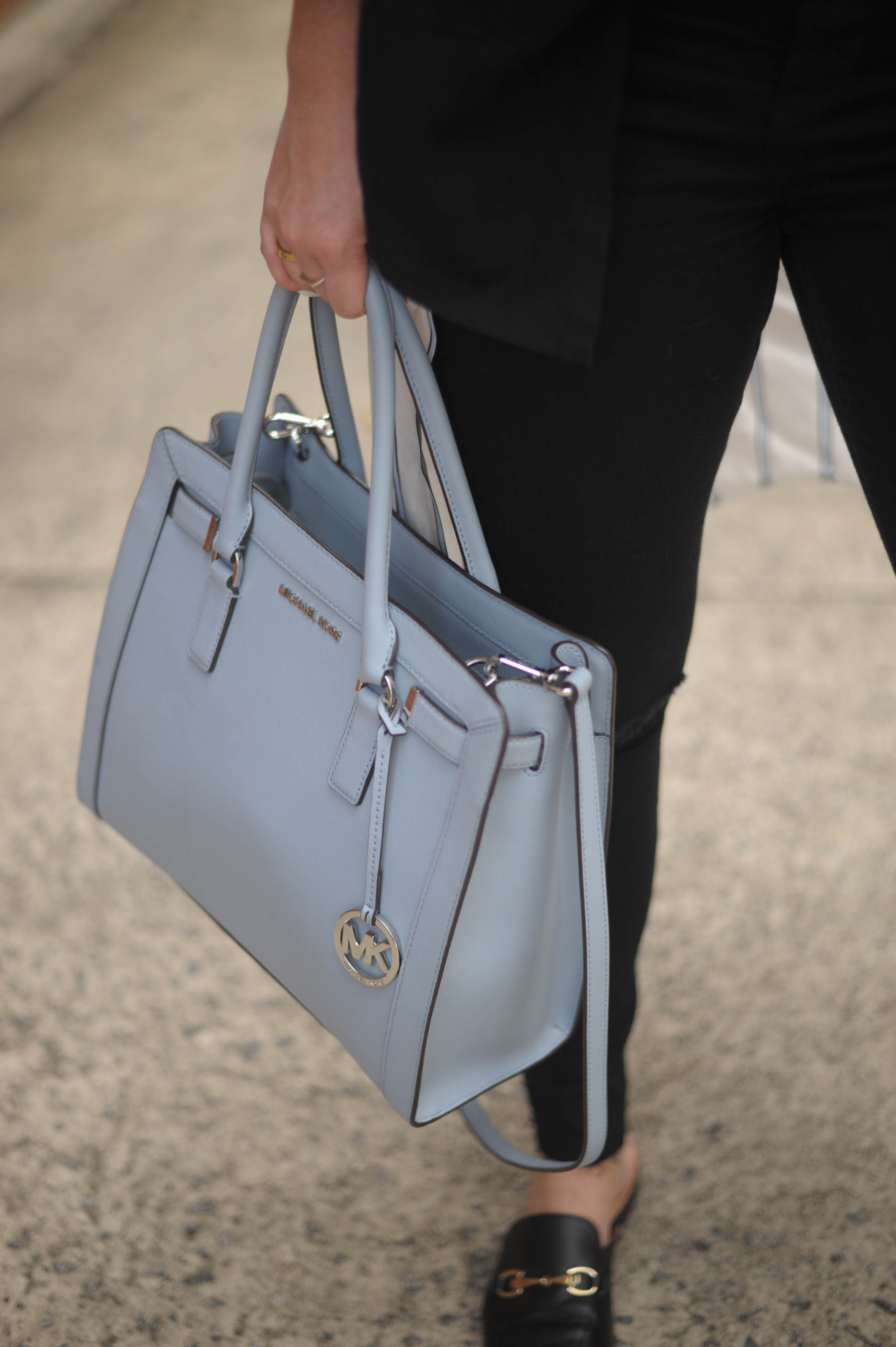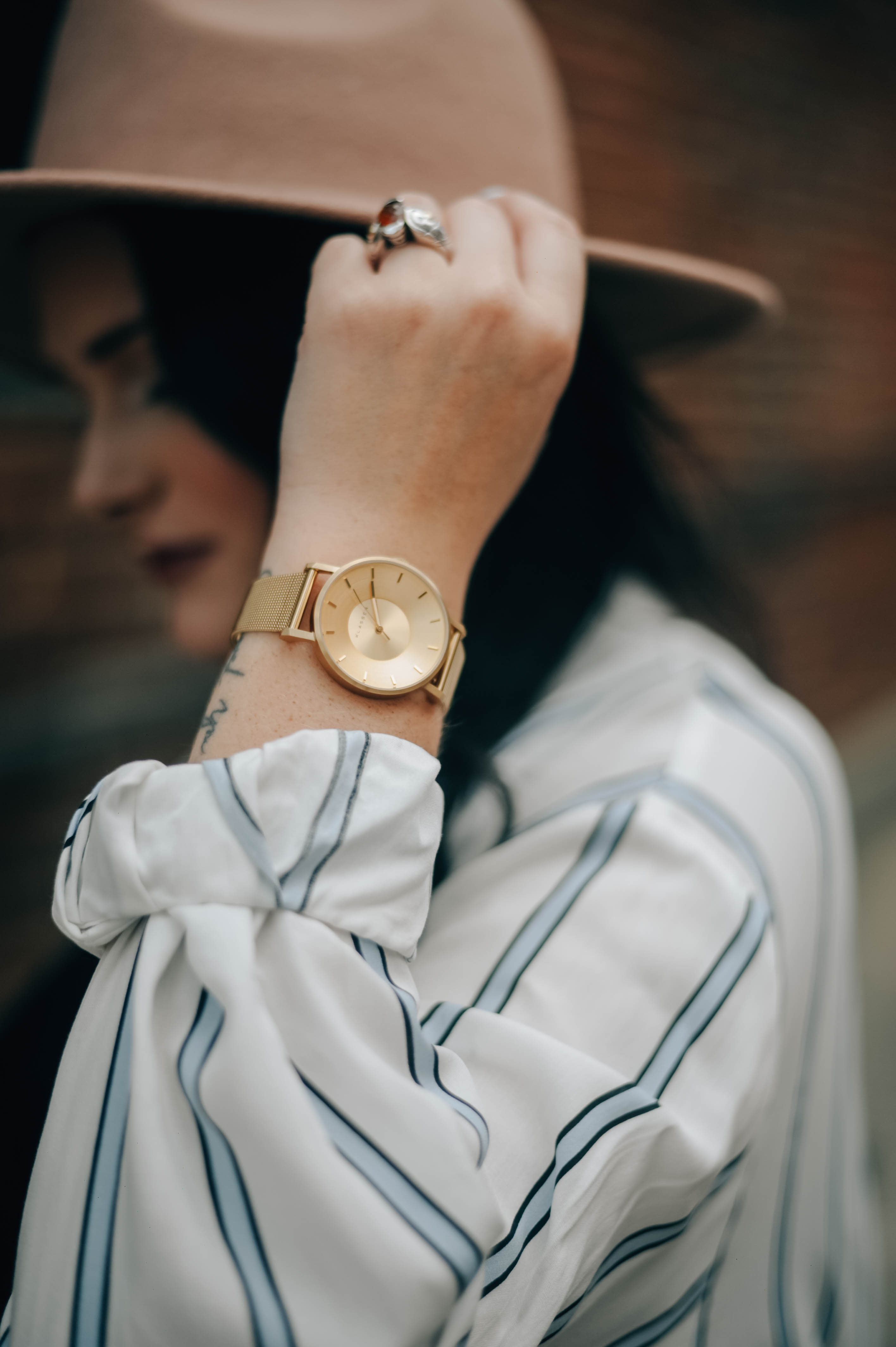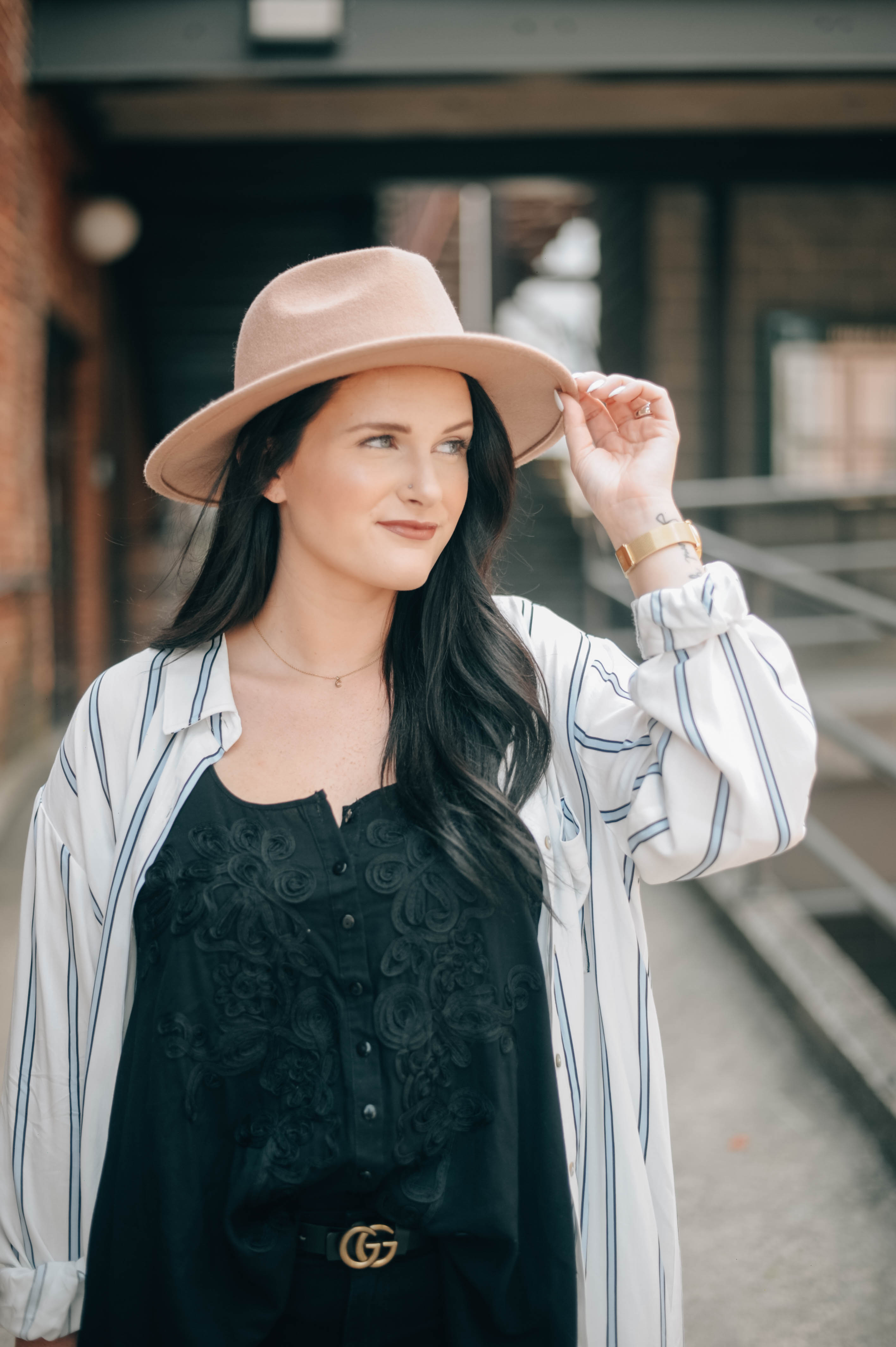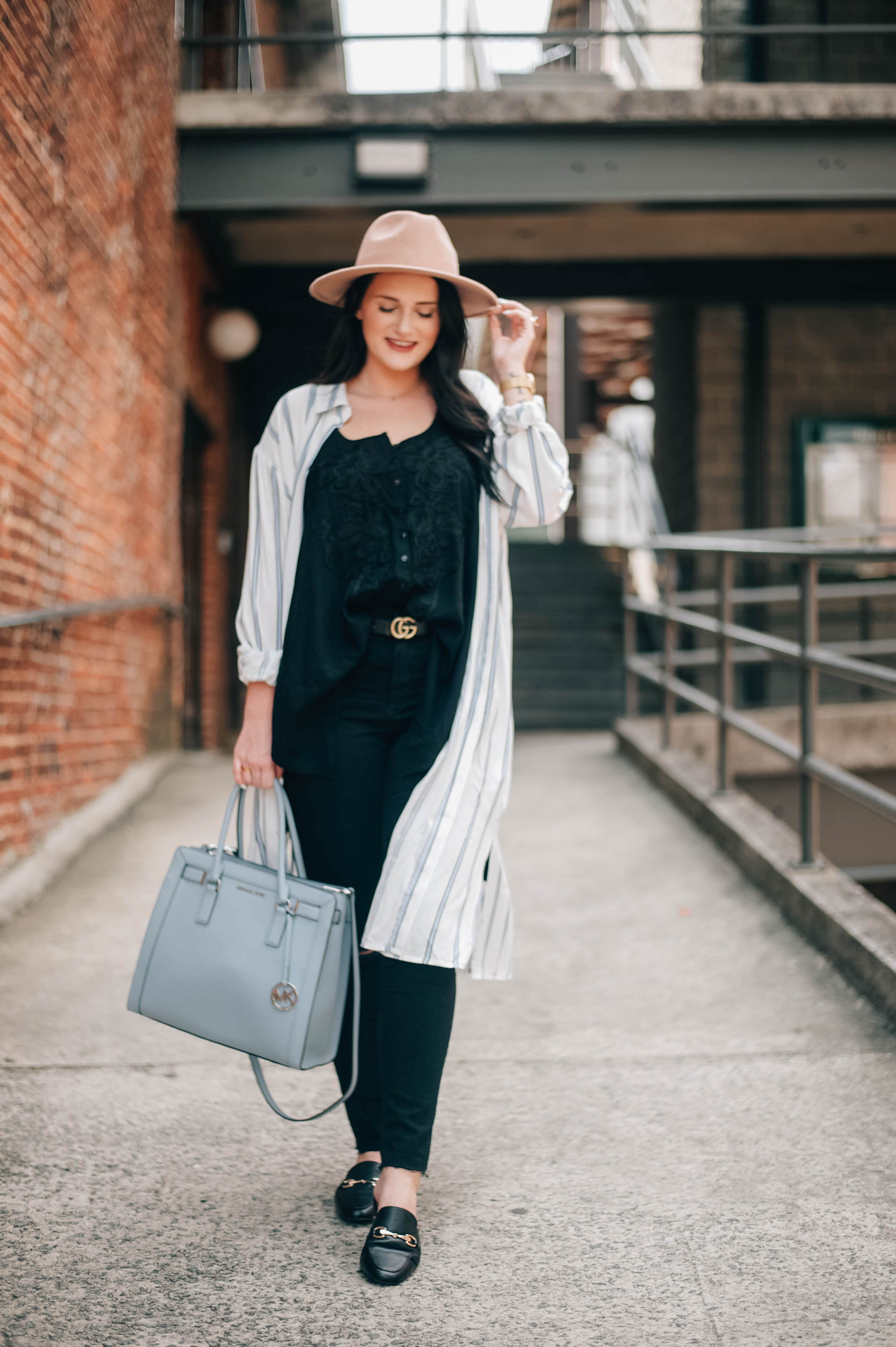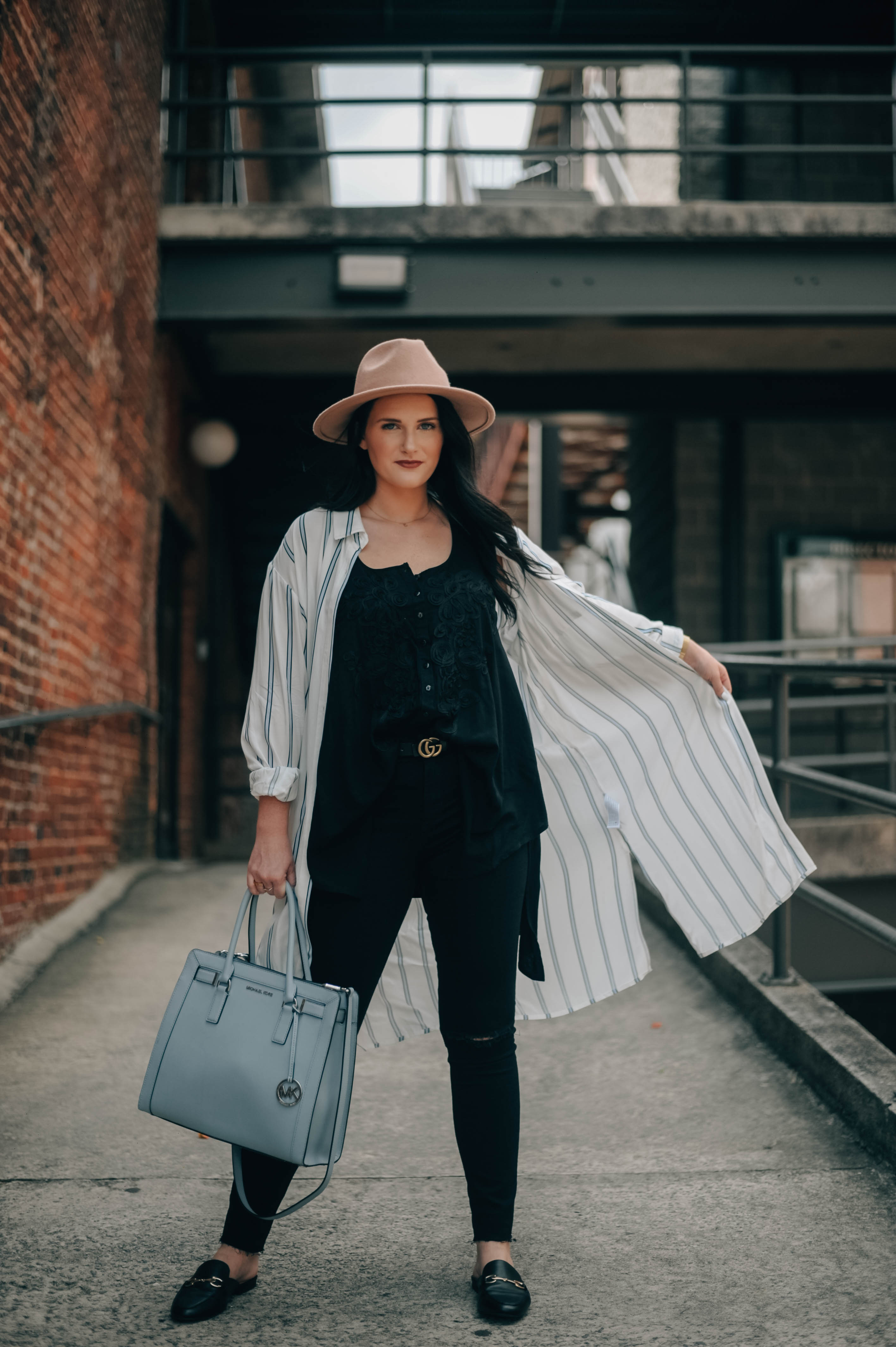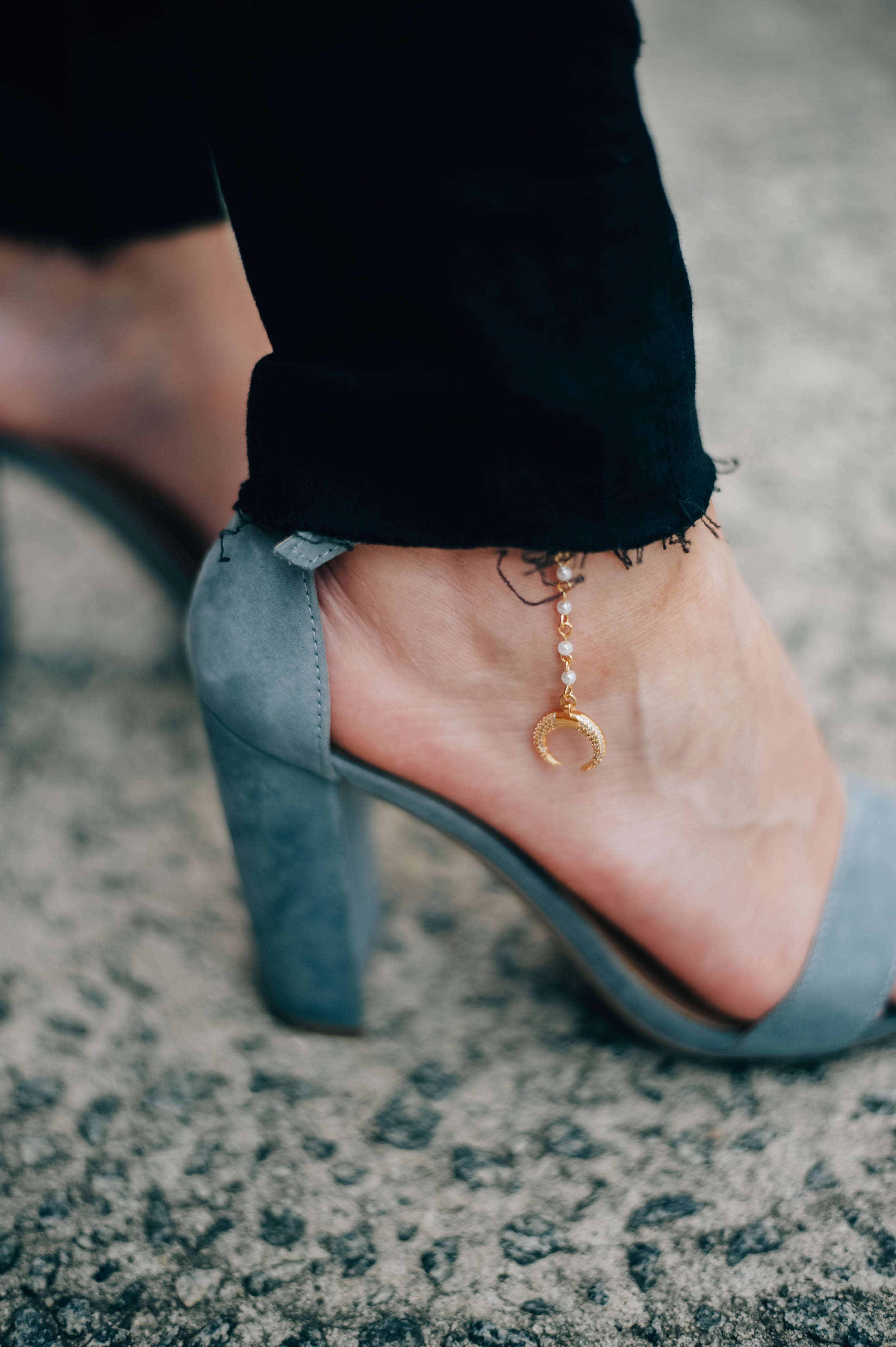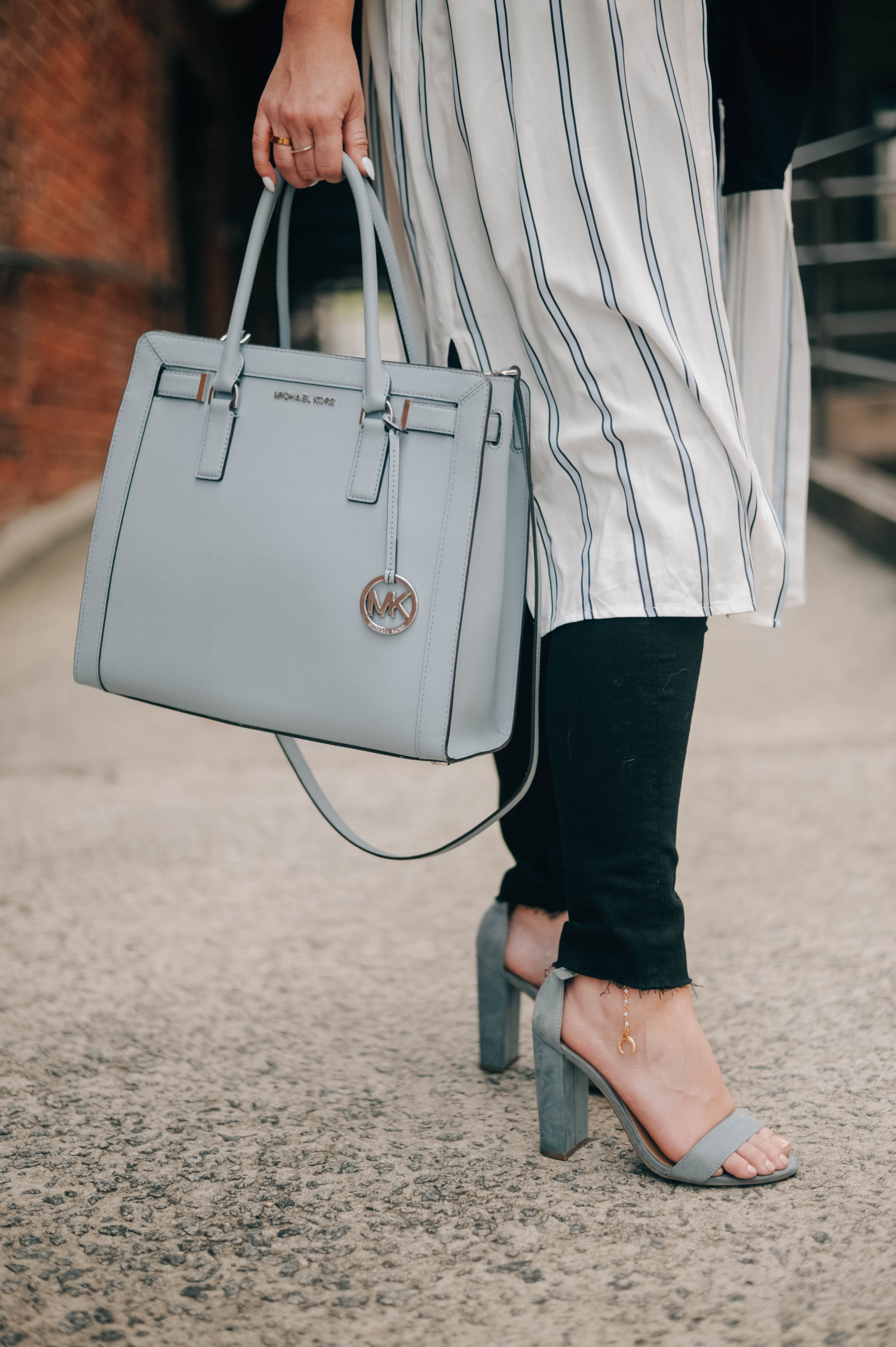 Photography by Minela Sejdin
SHOP THE POST

I've been back in Georgia for less than a week and I'm already missing the New York weather! Here in Georgia, it can be cold in the morning, hot and humid during the day, and then chilly again at night. So dressing for this weird weather can be tough!
For today's post, I'm sharing my favorite way to layer right now as it's still a bit warm outside. Until the weather cools down, I'm going to be layering with kimonos. These are the perfect pieces to have in your wardrobe right now as the seasons are changing. I've recently purchased this one from Forever 21 and another from Amazon. I never knew what I was missing until I started incorporating kimonos into my looks!
Once the weather cools down, I'll be able to style my kimonos over thermals and sweaters, which is just another plus of kimonos! Like I've said in the majority of my blog posts, I love when I find items that can be worn in many seasons and styled a multitude of ways. It's the key to truly getting your money's worth! The kimono featured above is super affordable and the quality is nice as well. I couldn't find the exact one online, but they're super in right now, so they're easy to find in stores at Forever 21!
I figured that I would keep the style talk short tonight and end this post with a short life update. If you're following me on Instagram then you know that I've been traveling a lot lately, and it's not quite over yet! I'm heading down to Florida tomorrow and I really couldn't be more excited. These last two trips have been incredible in so many ways and I wouldn't trade them for anything, but I'm ready to just sit and relax for a few days.
On top of traveling and the usual everyday responsibilities, I've been working on launching my own business. I've had to post-pone the launch date a few times due to things in life coming up and taking precedence, but I promise it's coming! To be the first to know what I've been up to and receive a discount upon my launch, subscribe to my blog with your email!
In addition to the blog and the new business, I've been focusing on myself a lot lately. Taking weekends to enjoy my time with important people in my life and take a break from work! Life lately has been absolutely amazing, so stay tuned for more updates and all of the exciting things to come!