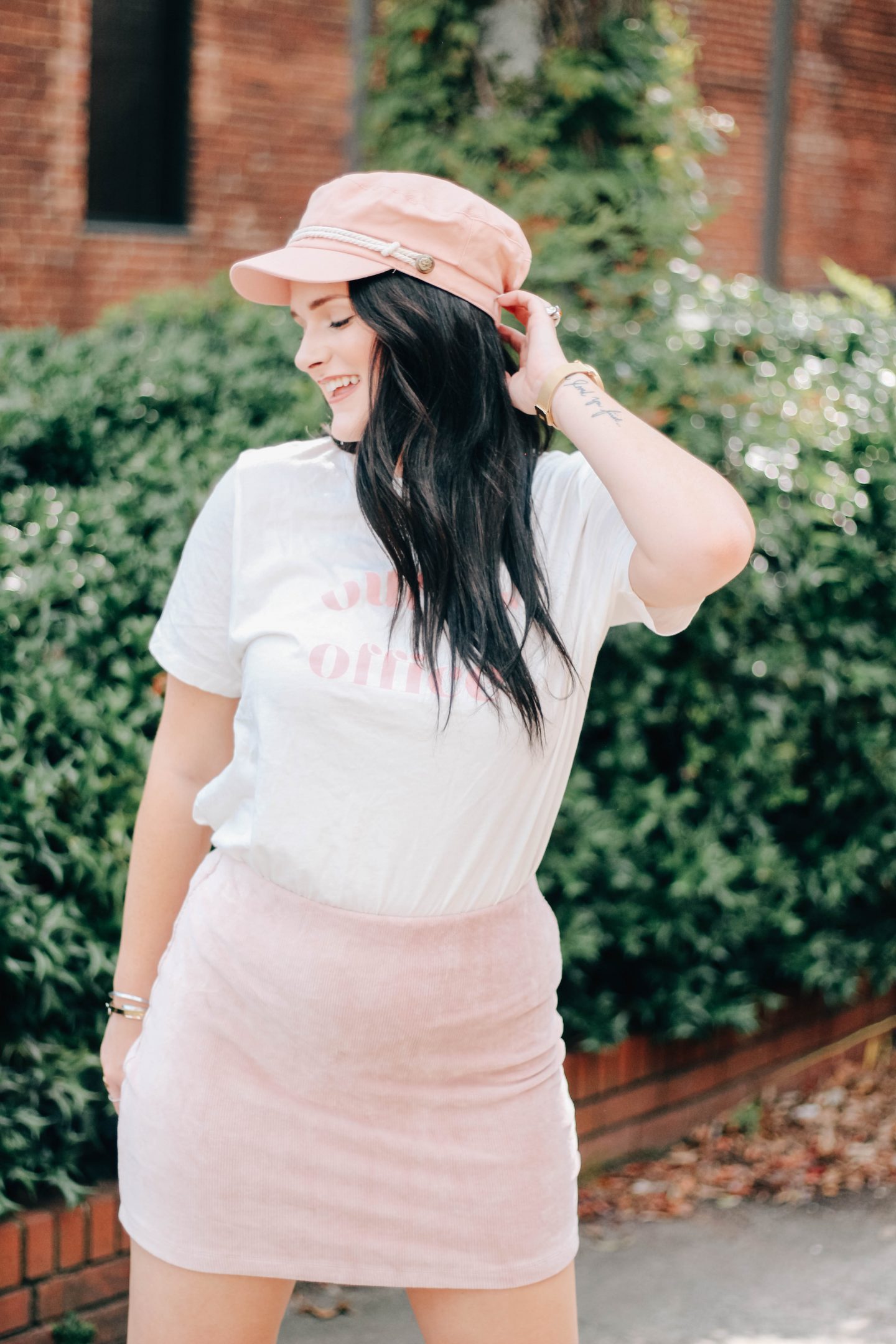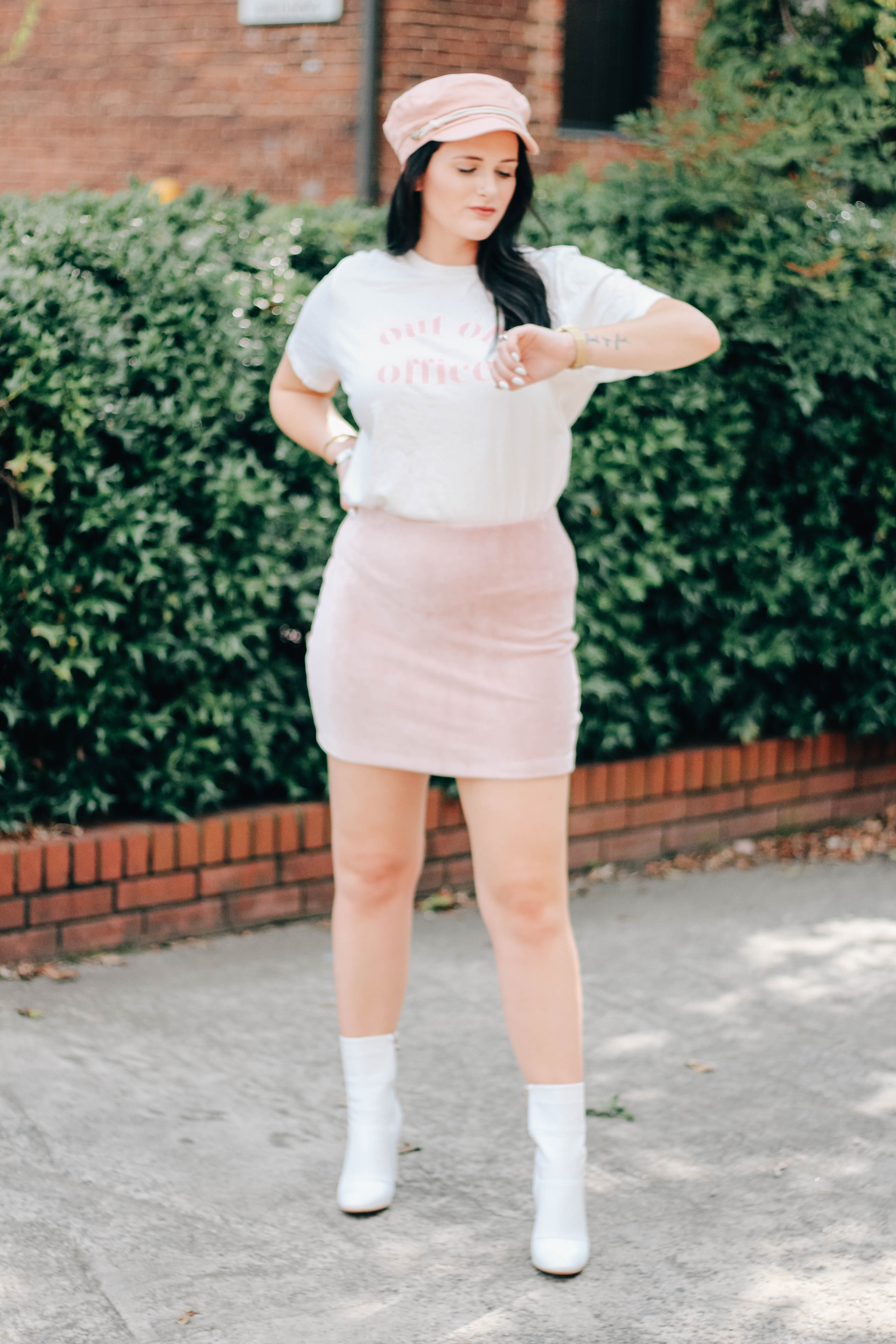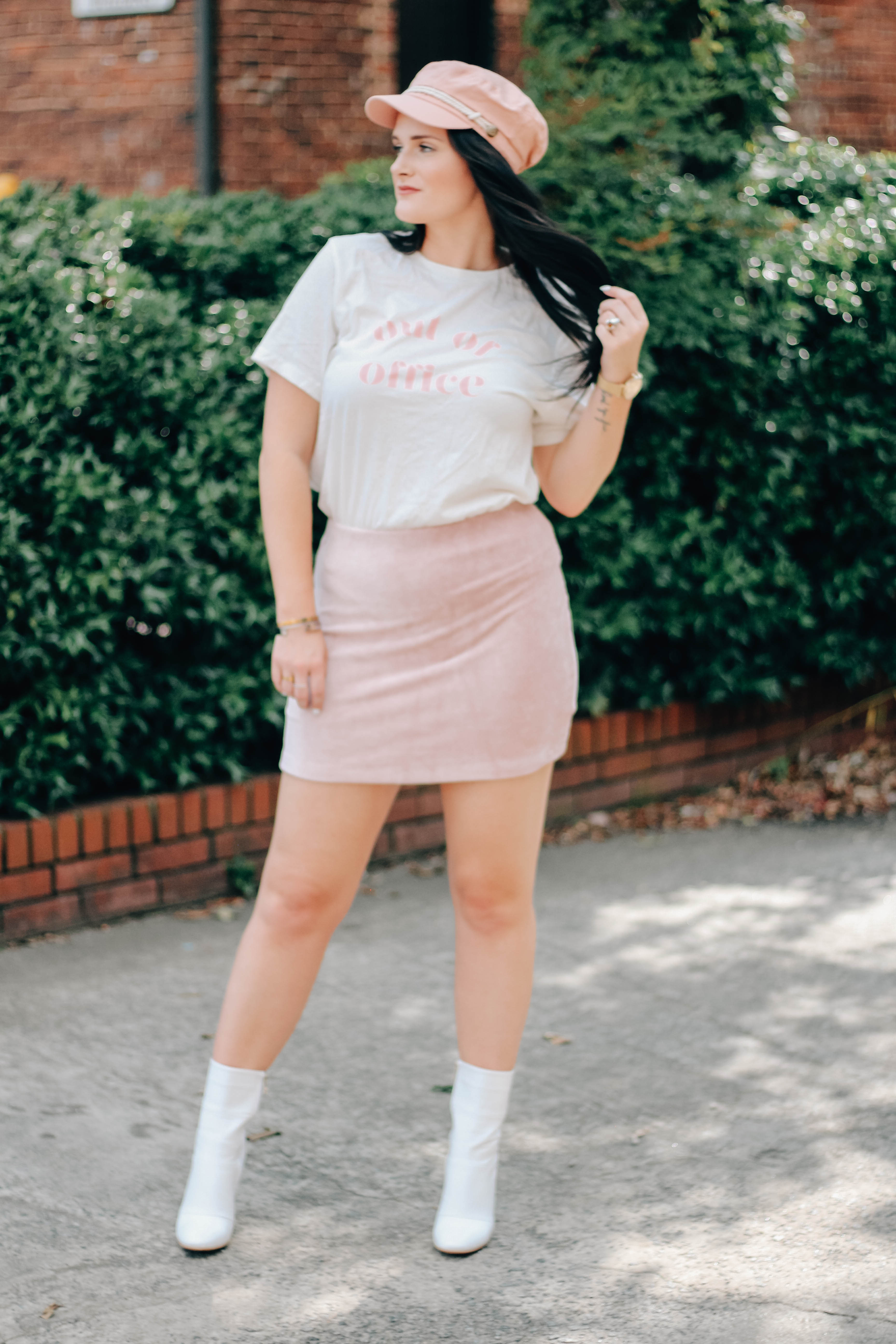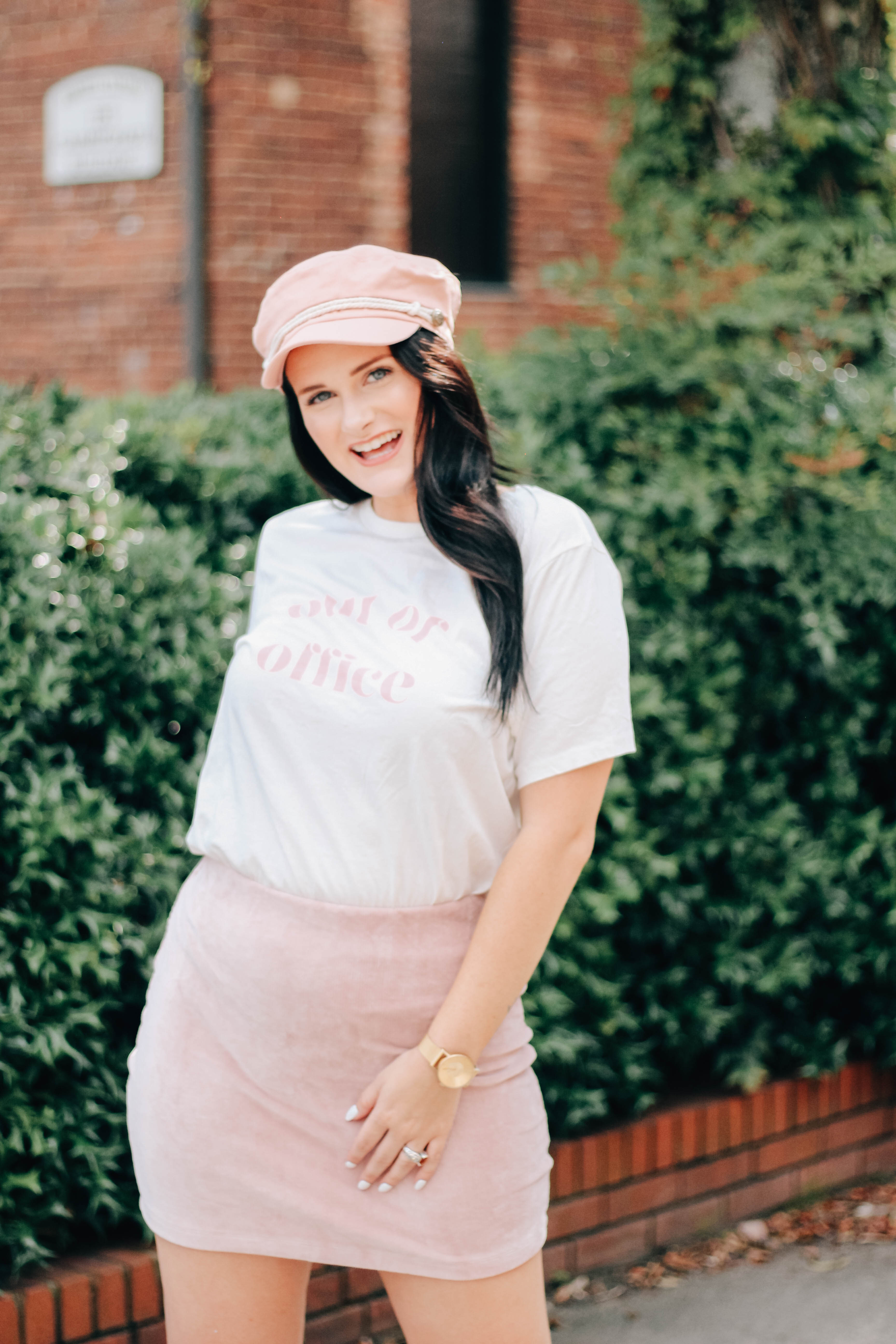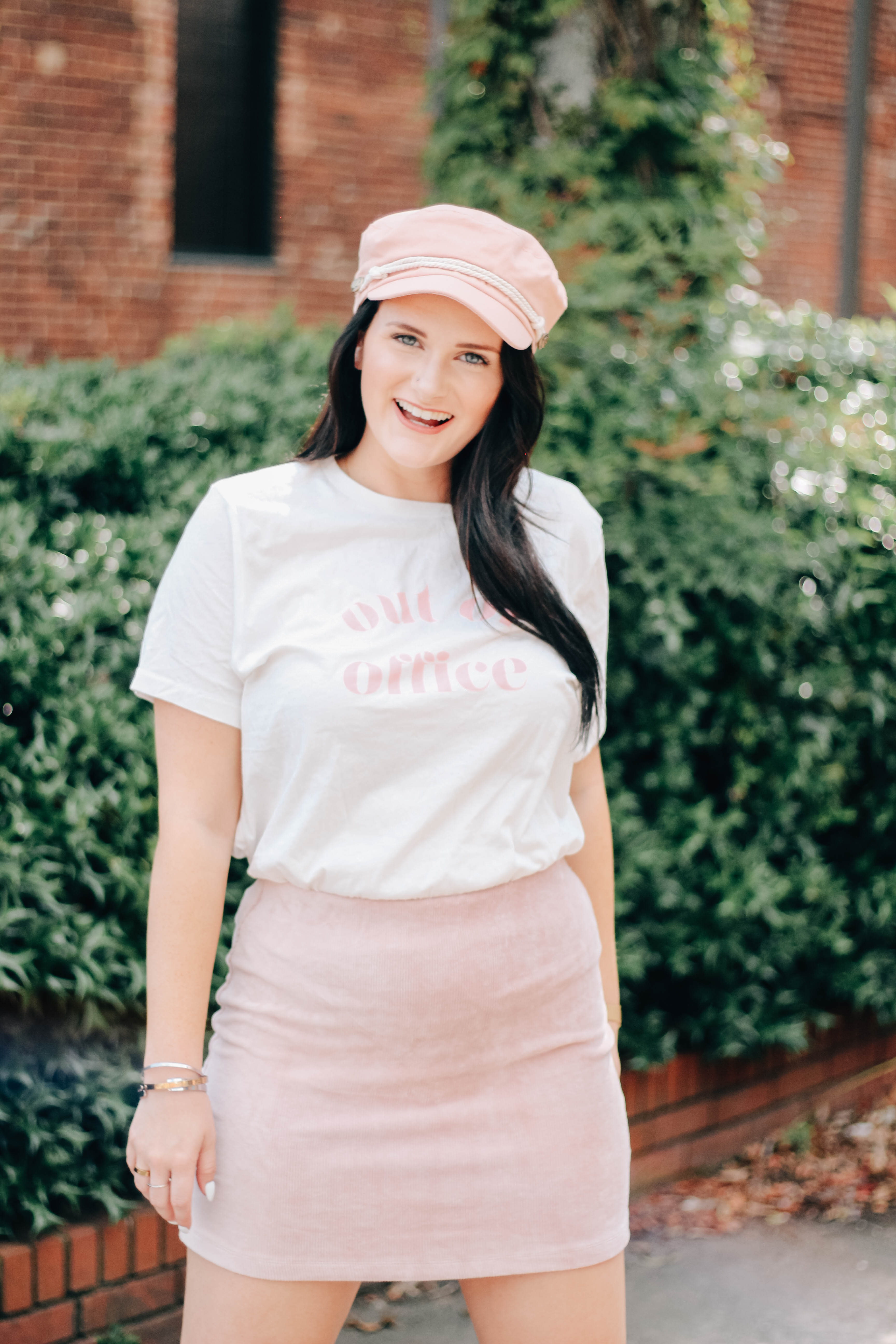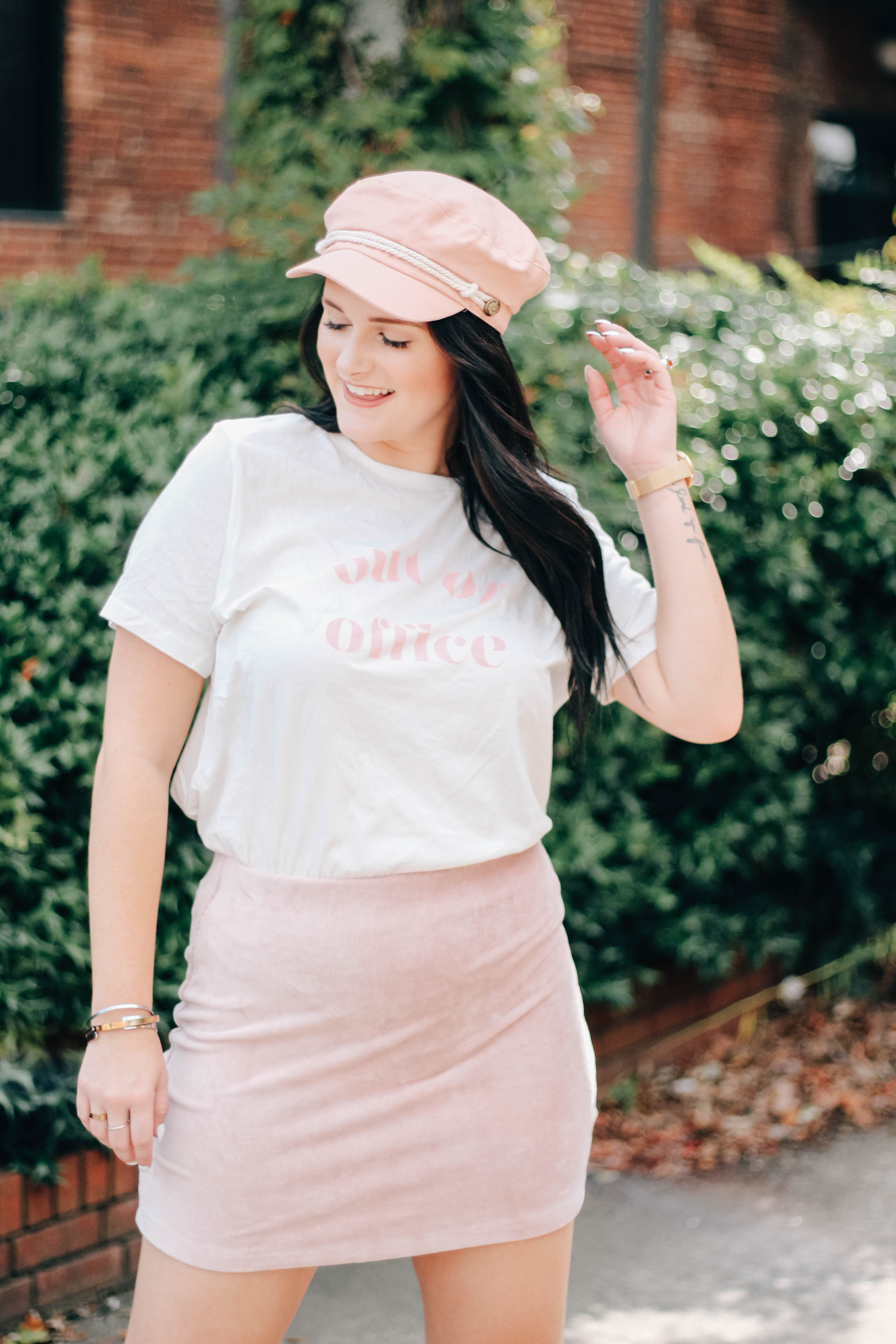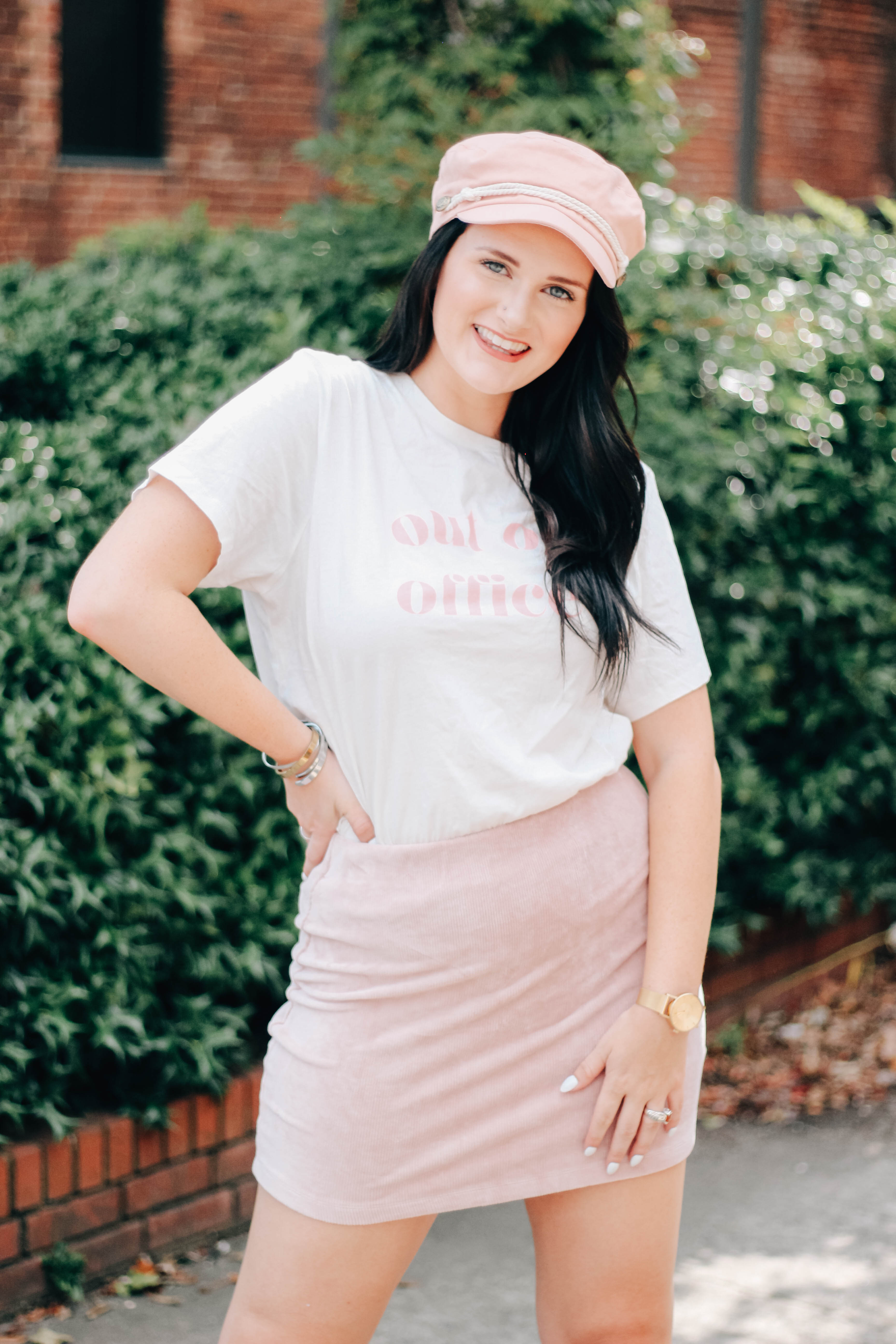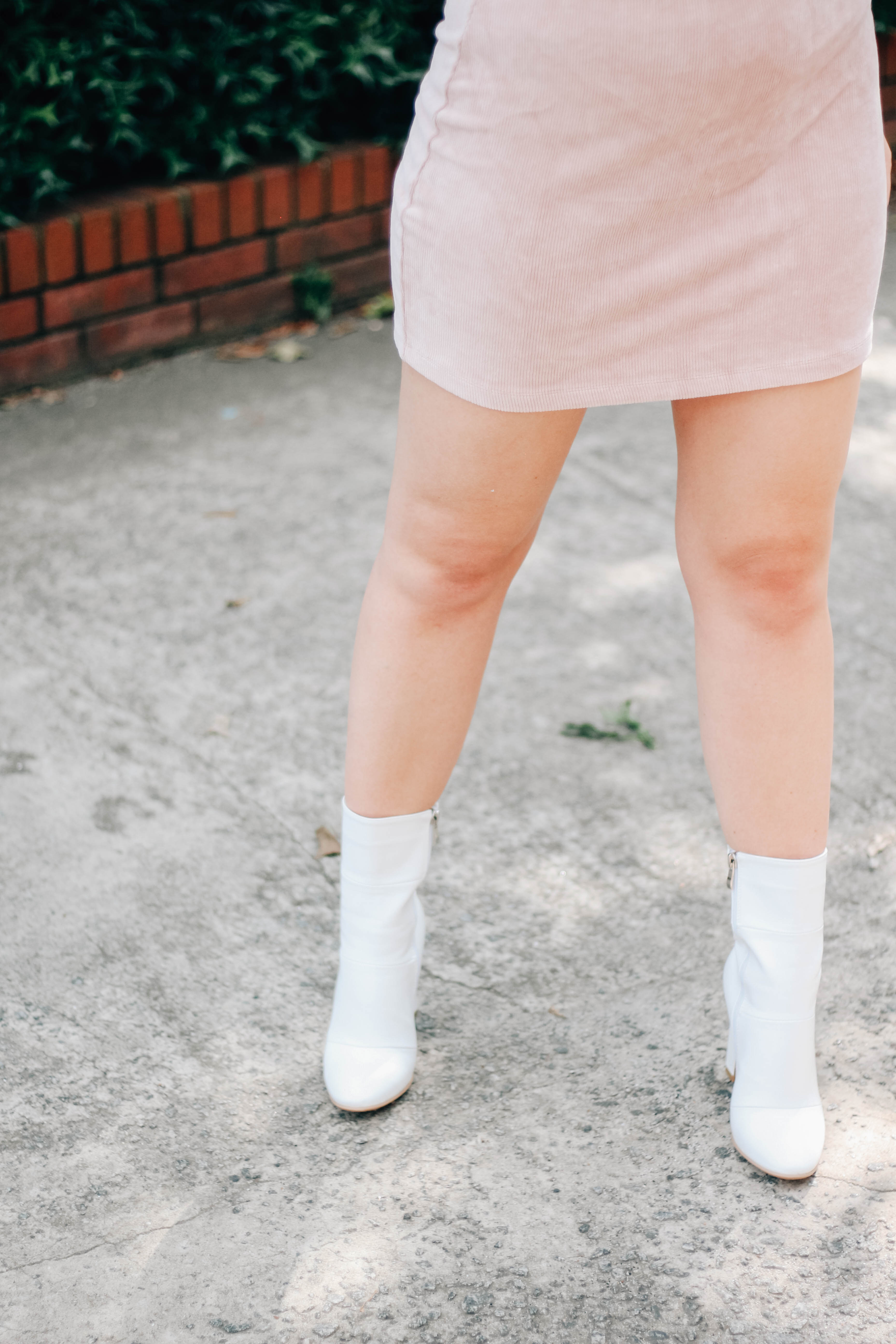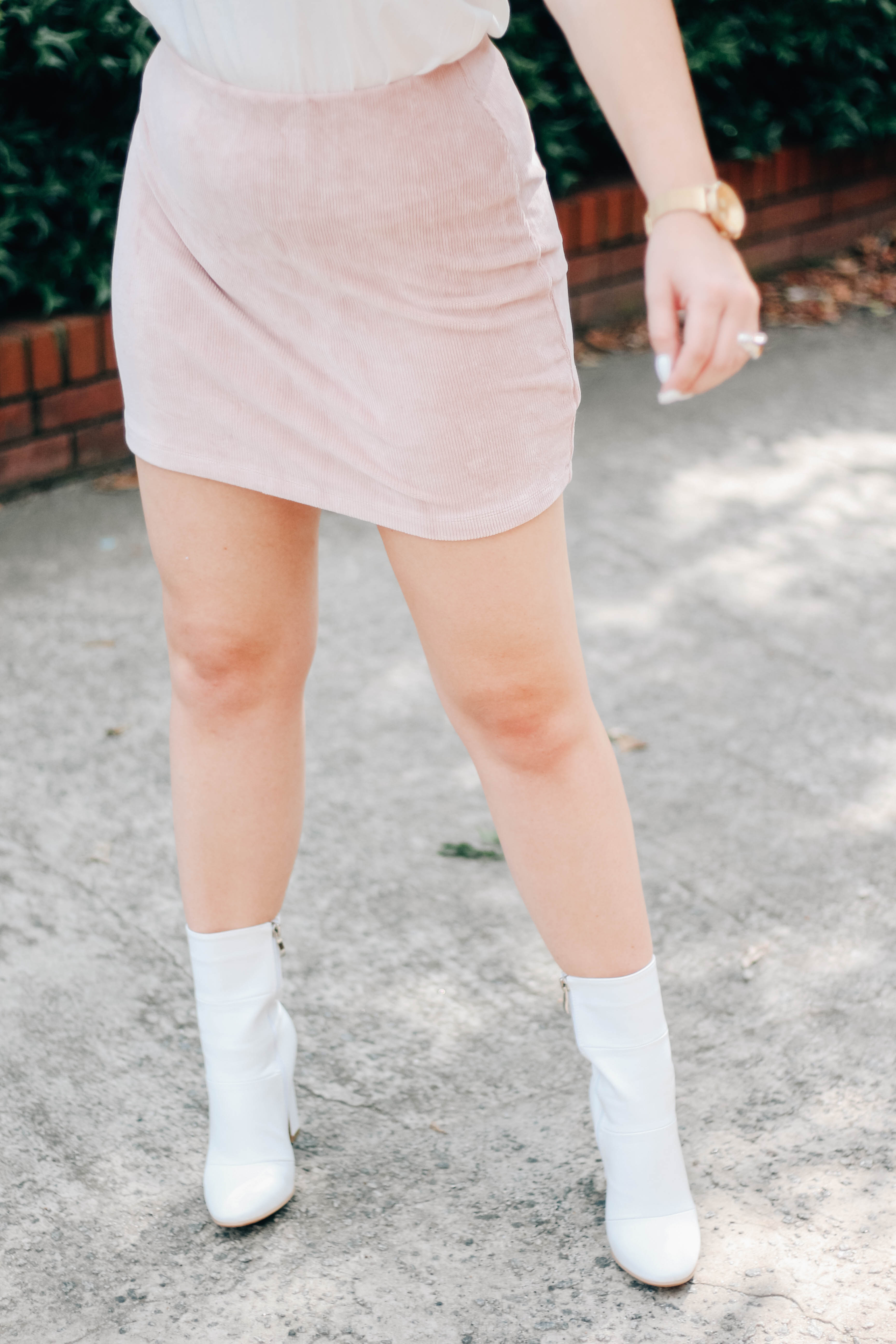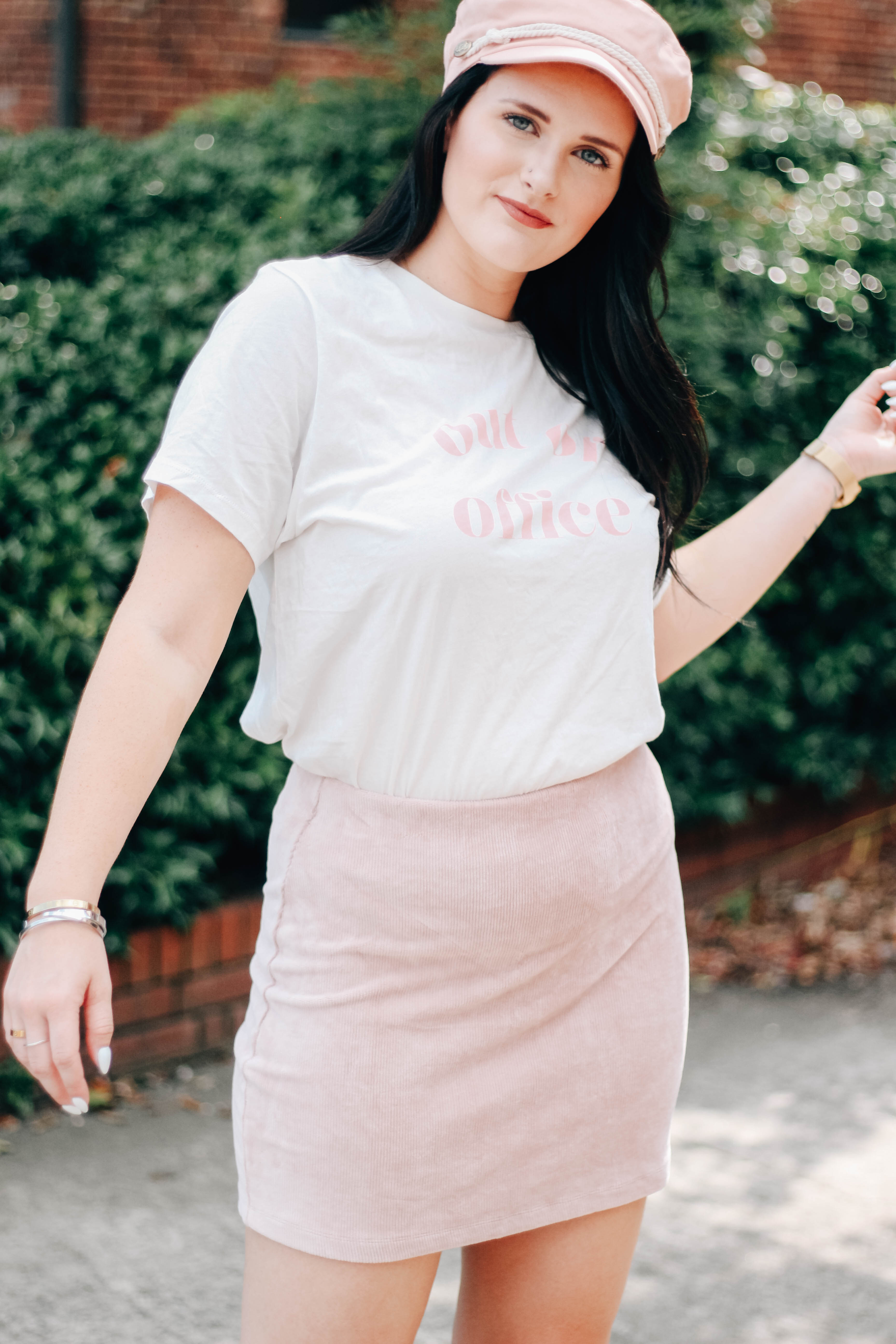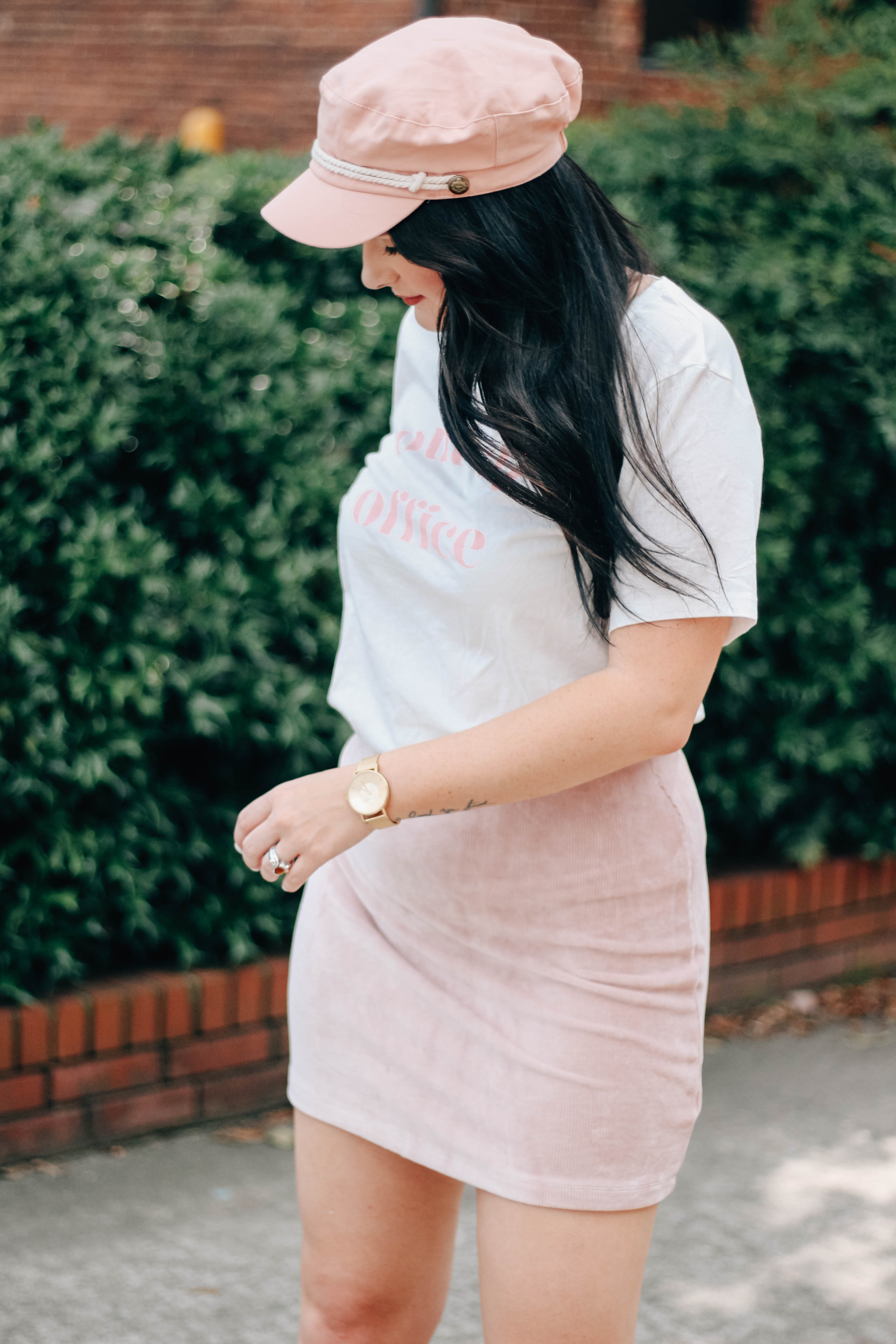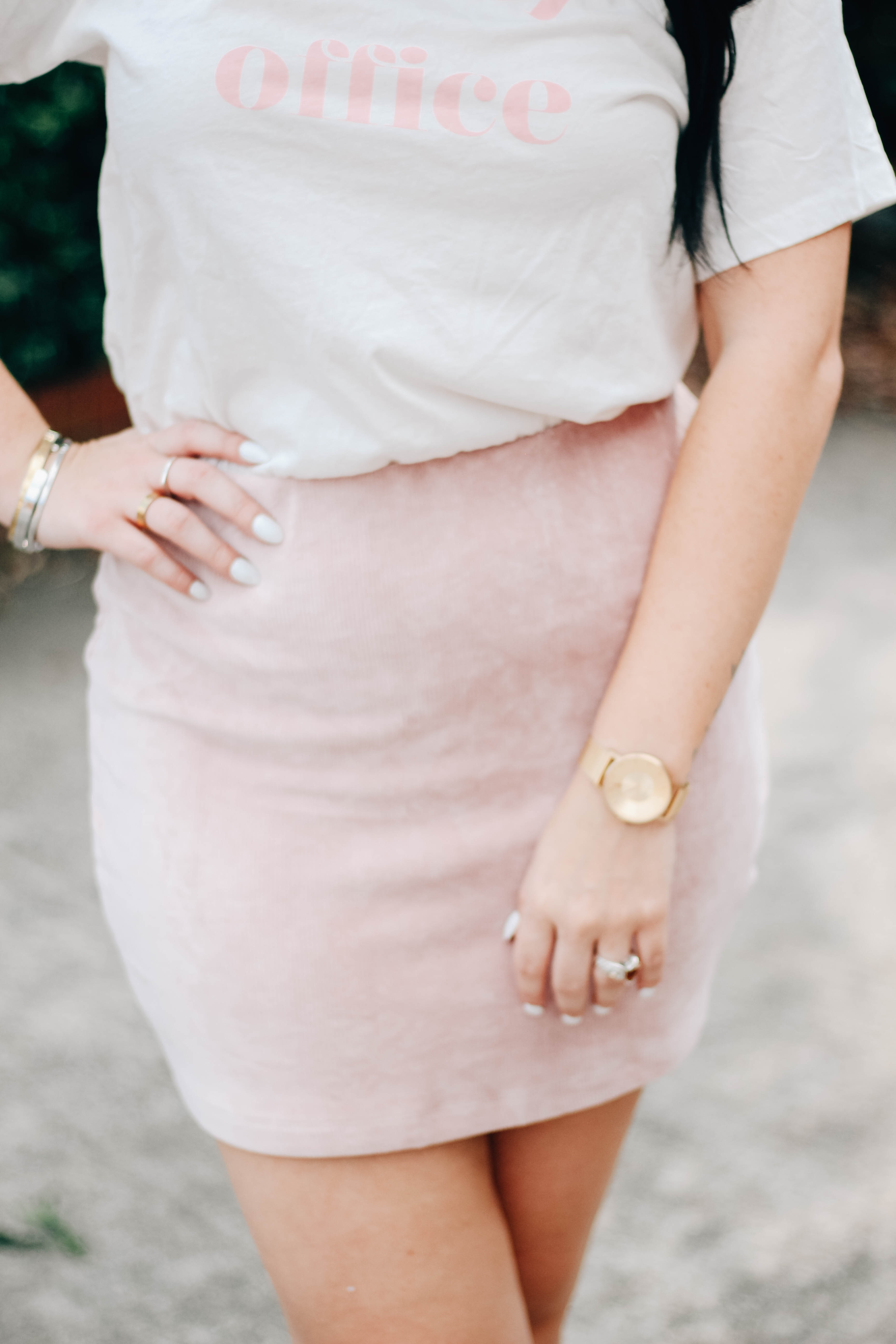 SHOP THE POST

If you've been following me for a while, then it comes as no surprise when you hear me talk about how much I love a good graphic t-shirt. They're my guilty pleasure and I swear I could wear one every day! They make the best versatile pieces when it comes to seasons changing and the amount of ways they can be styled. For today's blog post, I'm sharing one of my favorite ways to dress up a graphic t-shirt!
My go-to t-shirt lately has been this one from Bando that reads 'Out of Office' in my favorite shade of pink. I'm not going to lie, it's a little pricey for a t-shirt, but I'd been eyeing it for a while and I couldn't resist! It's a new statement piece in my wardrobe and I receive so many compliments on it! While I love pairing it with a good pair of jeans and some sneakers, I love to play with ways that I can dress it up.
My favorite way to style this tee for a dressier look is to pair it with my new pink corduroy mini skirt from Target's new collection, Wild Fable. The skirt is super affordable and I'm wearing my true size, a medium. There is also a matching top that you can purchase to wear with the skirt! The skirt has an elastic waistband, which I love. It's also got some give to it, so I don't have to worry about it being too tight or restrictive.
To finish off the outfit, I styled the look with my white booties and a pink cabby hat to tie it all together. I love this color combo and the retro vibes that it gives off! Retro and vintage styles are coming back and I am so excited about it. This outfit is very affordable and the individual pieces themselves can be styled many different ways, which is great to think about when making a purchase!
When it comes to dressing up a graphic t-shirt, I always play off the color scheme on the tee to select my other pieces. I love layering tees over dresses and jumpsuits, pairing them with skirts, styling them with distressed denim and a pair of heels. The options are endless and they add some edge to your wardrobe, so to me, they're great pieces to have when you're putting together something quick. How do you like to style your graphic tees?