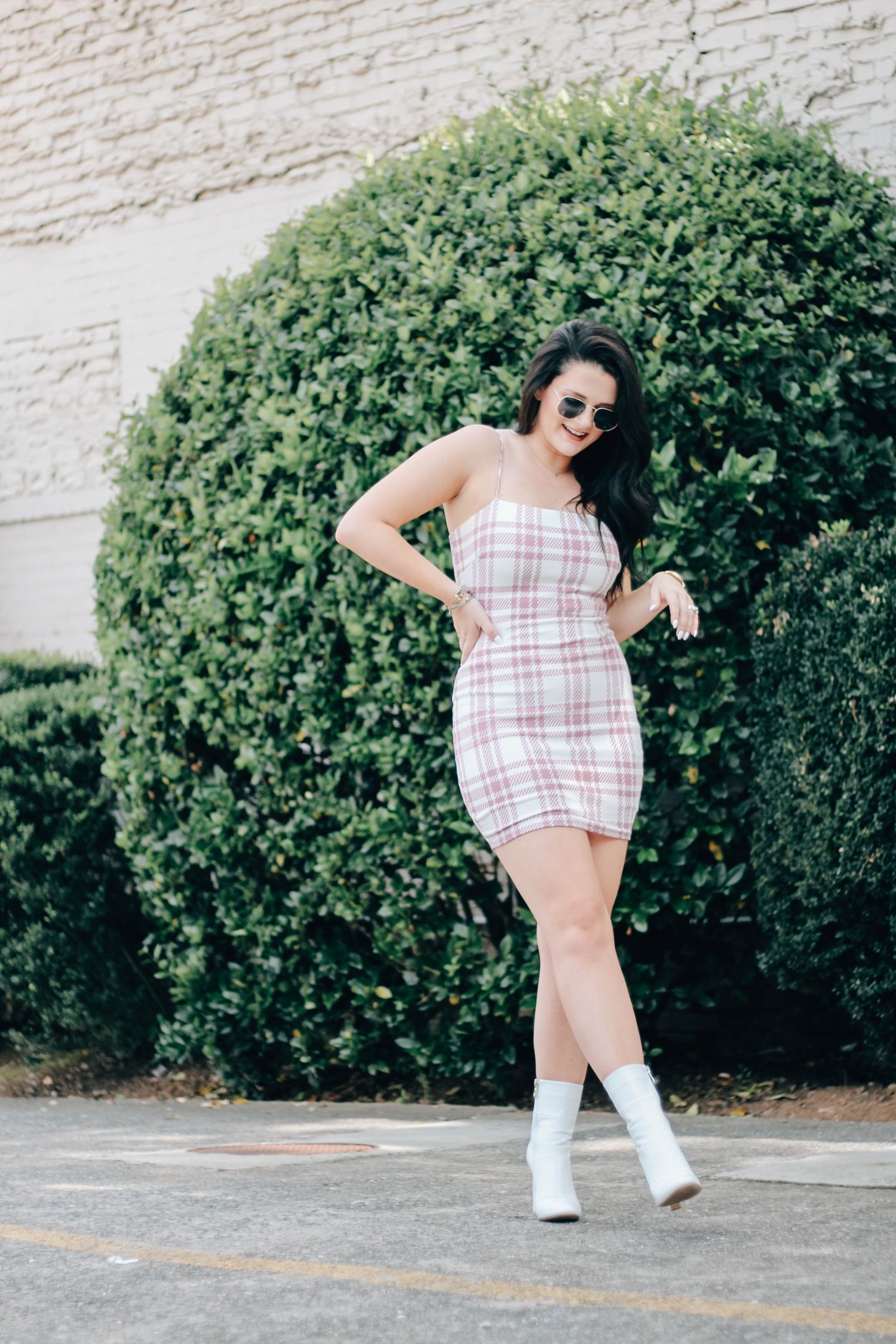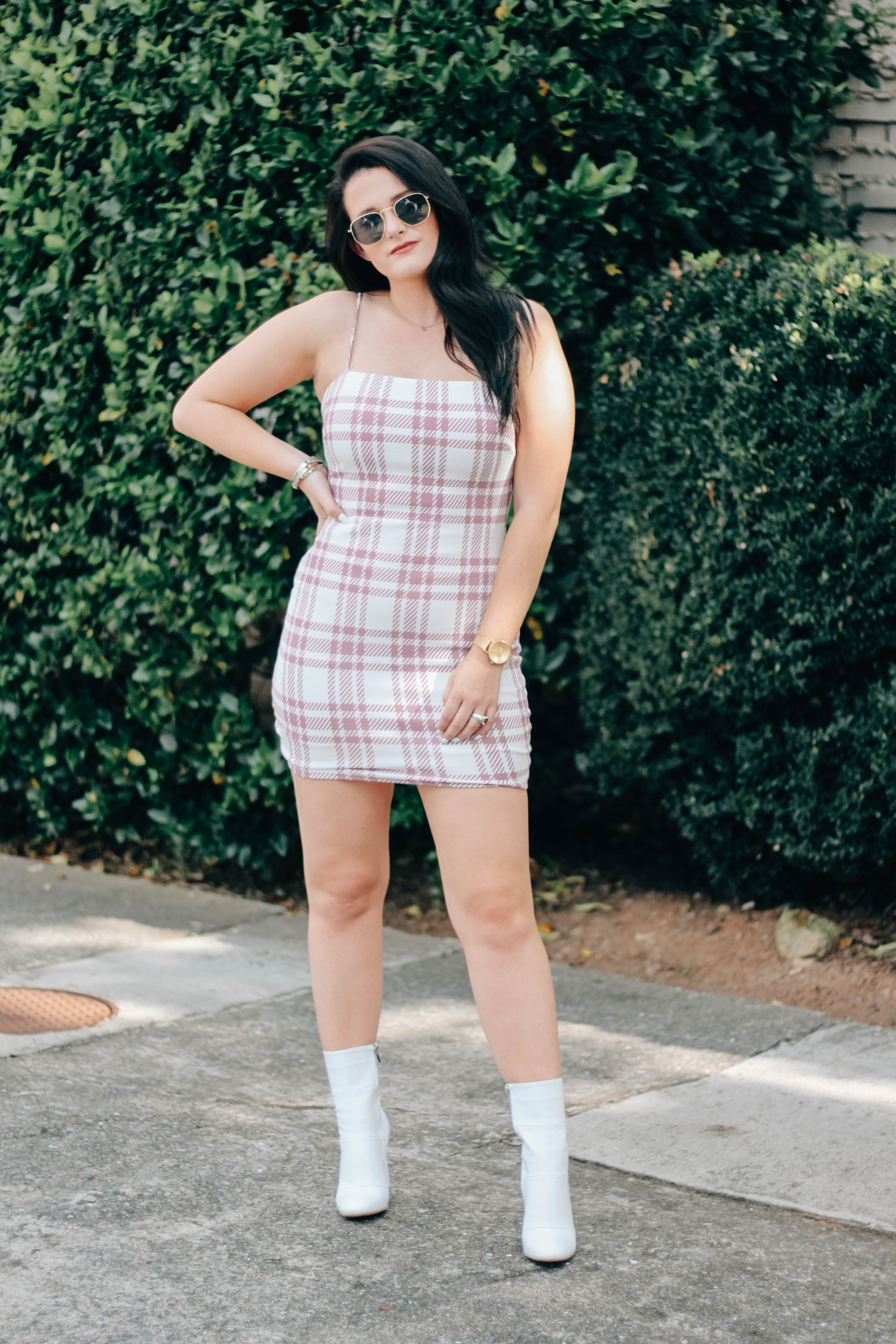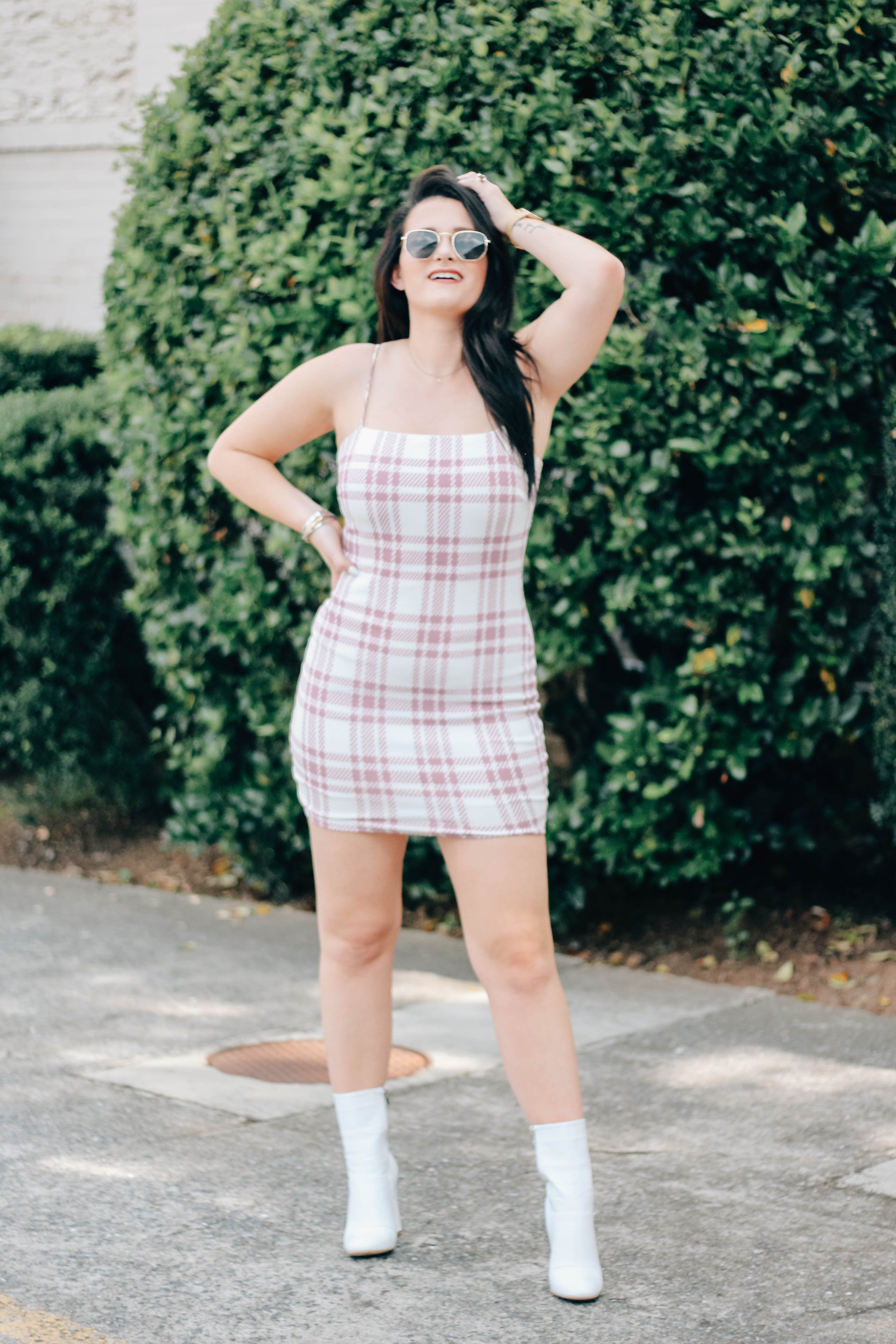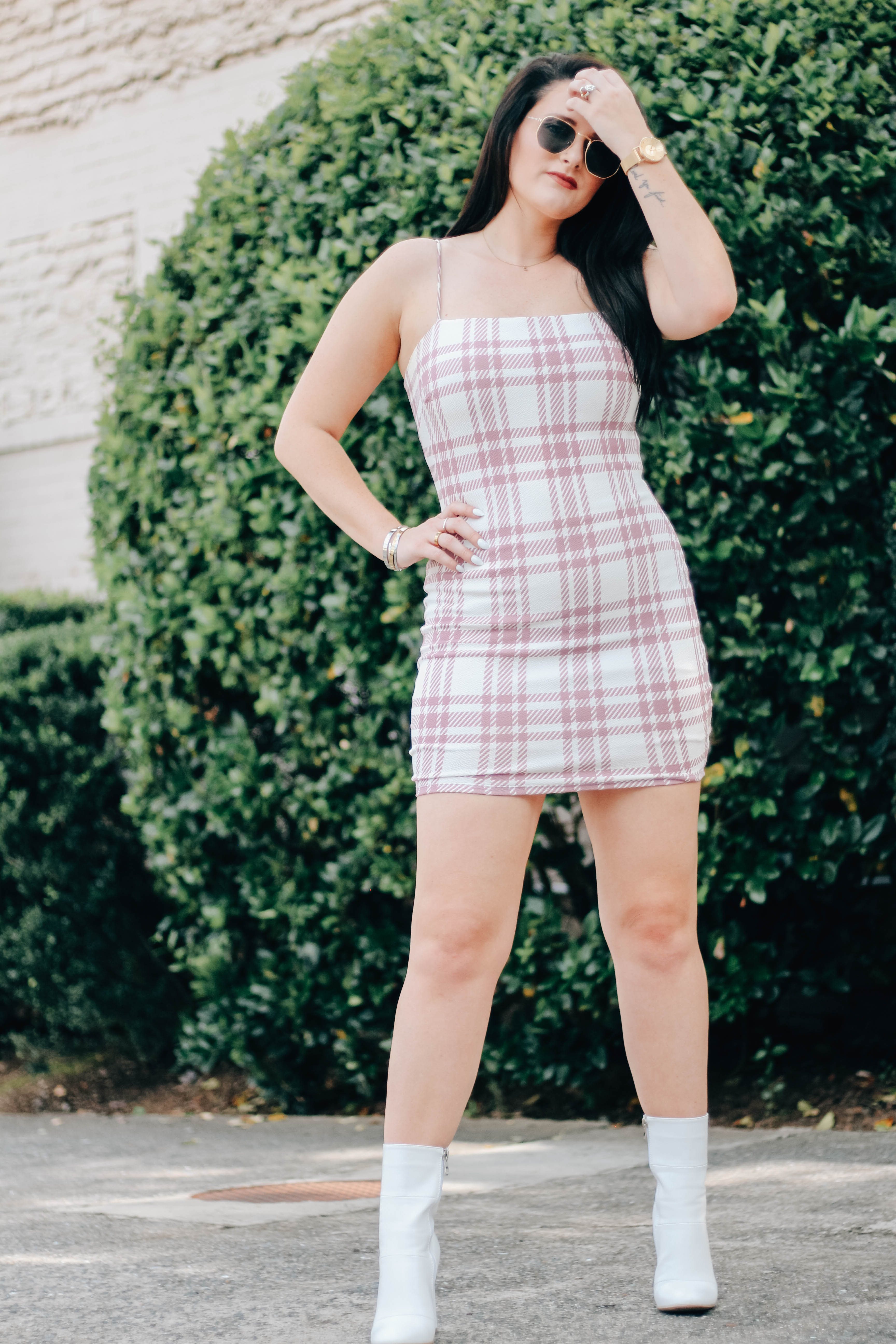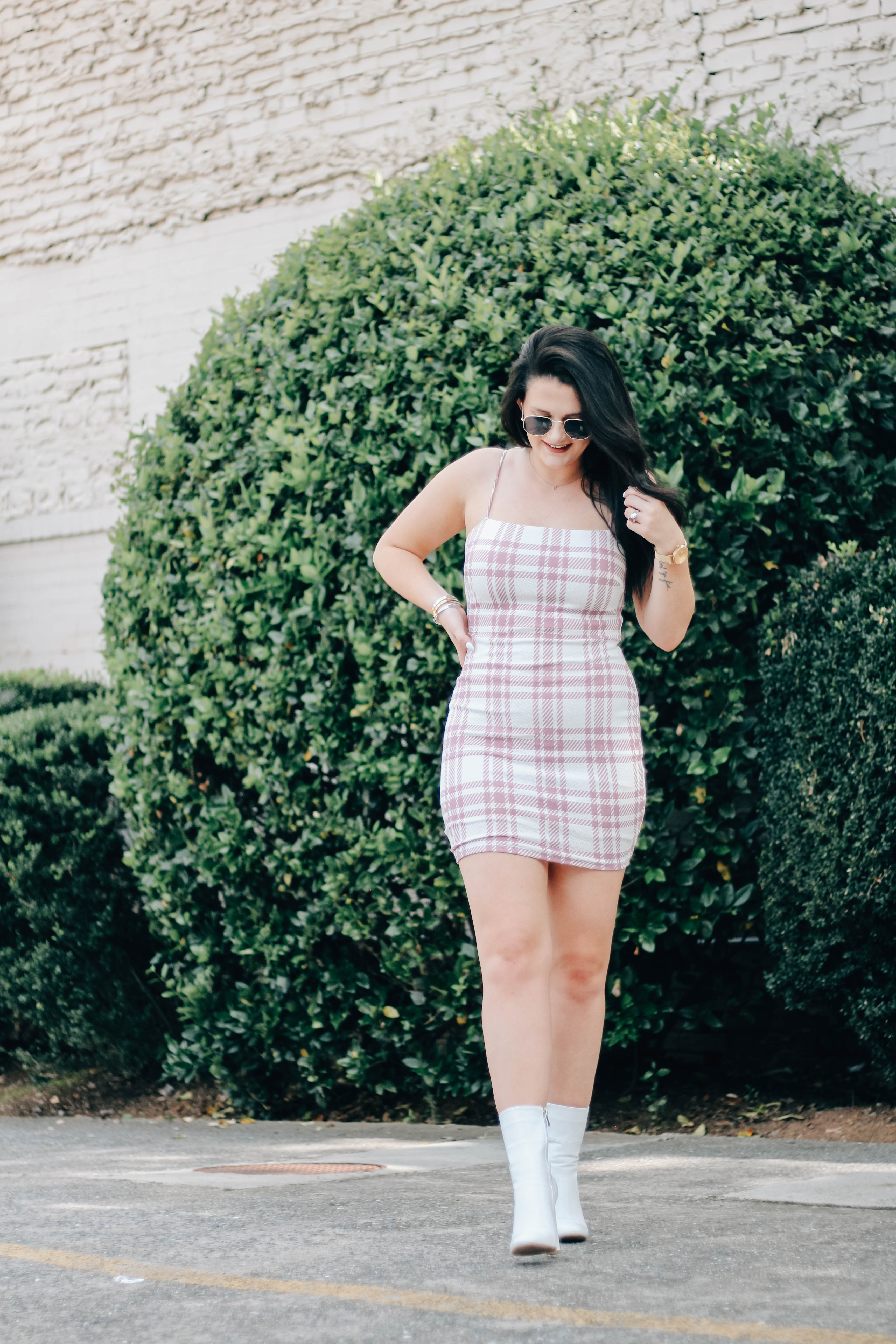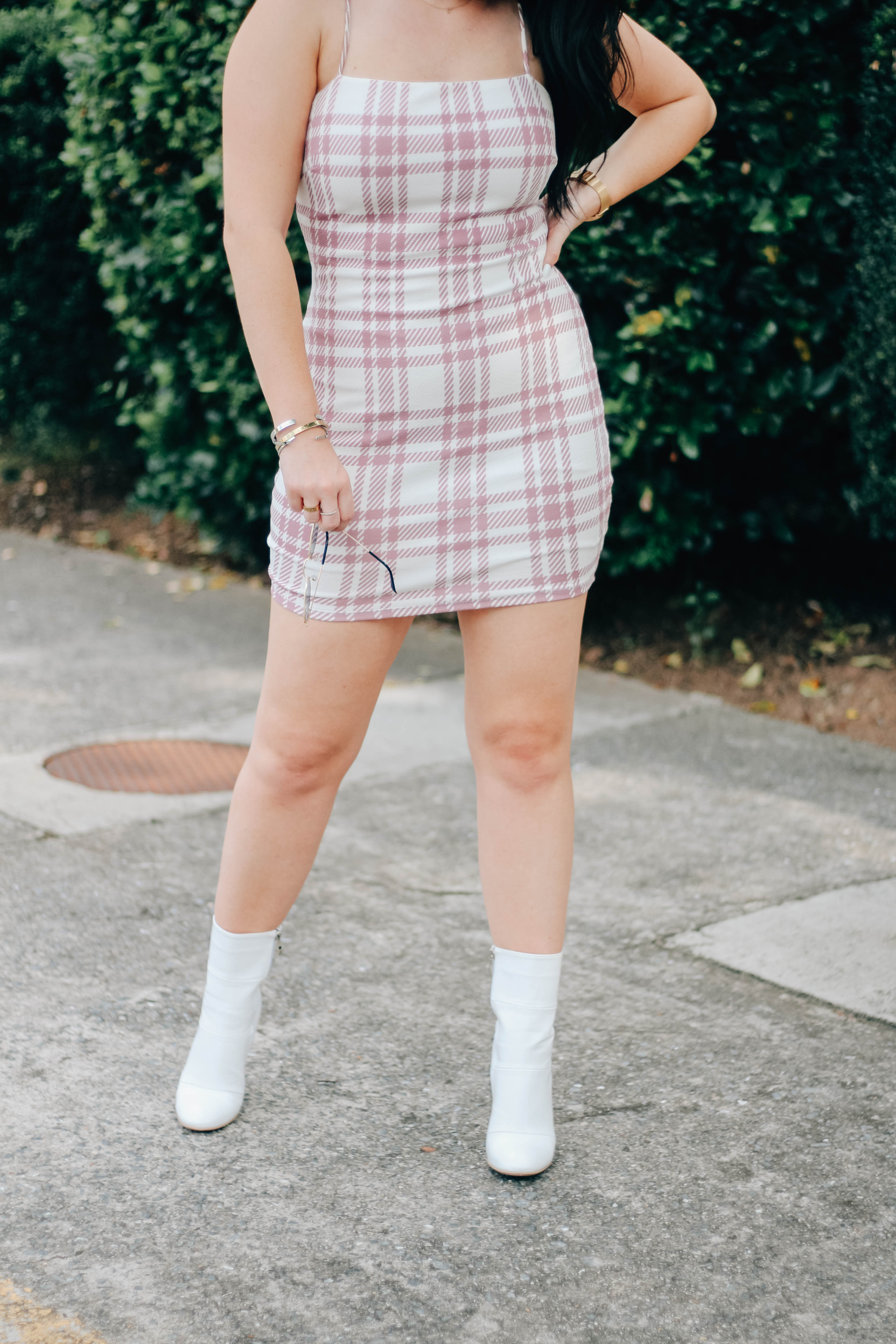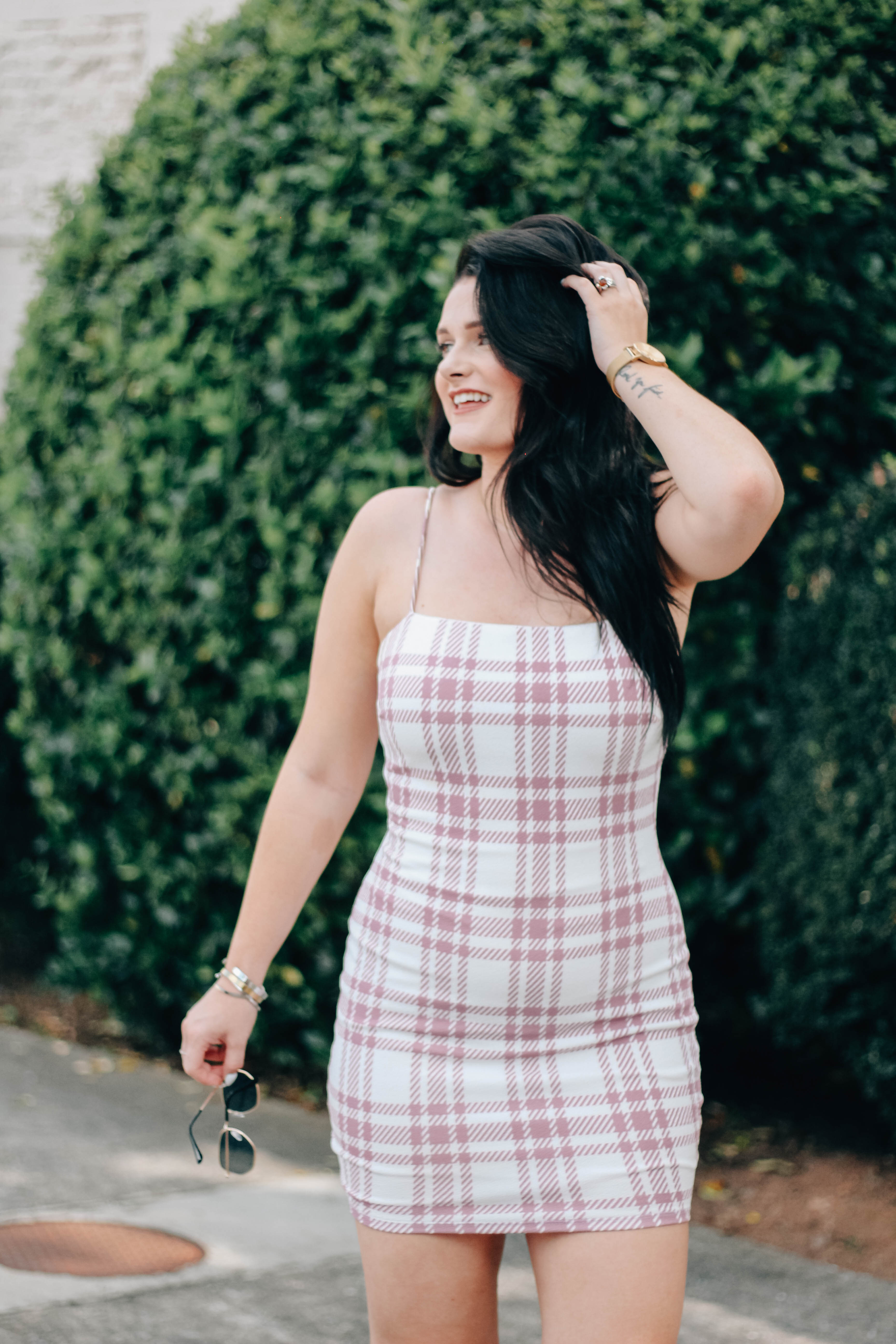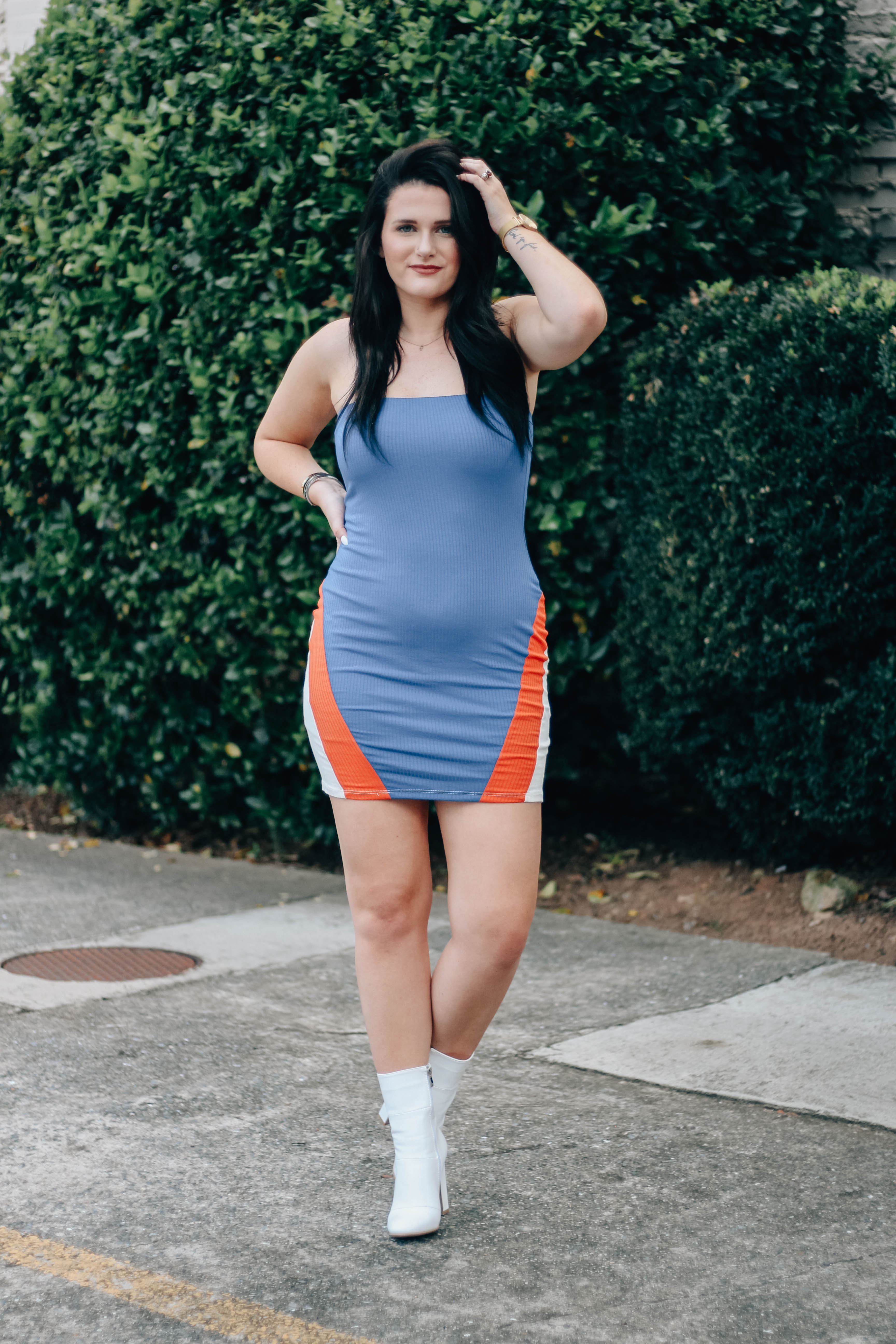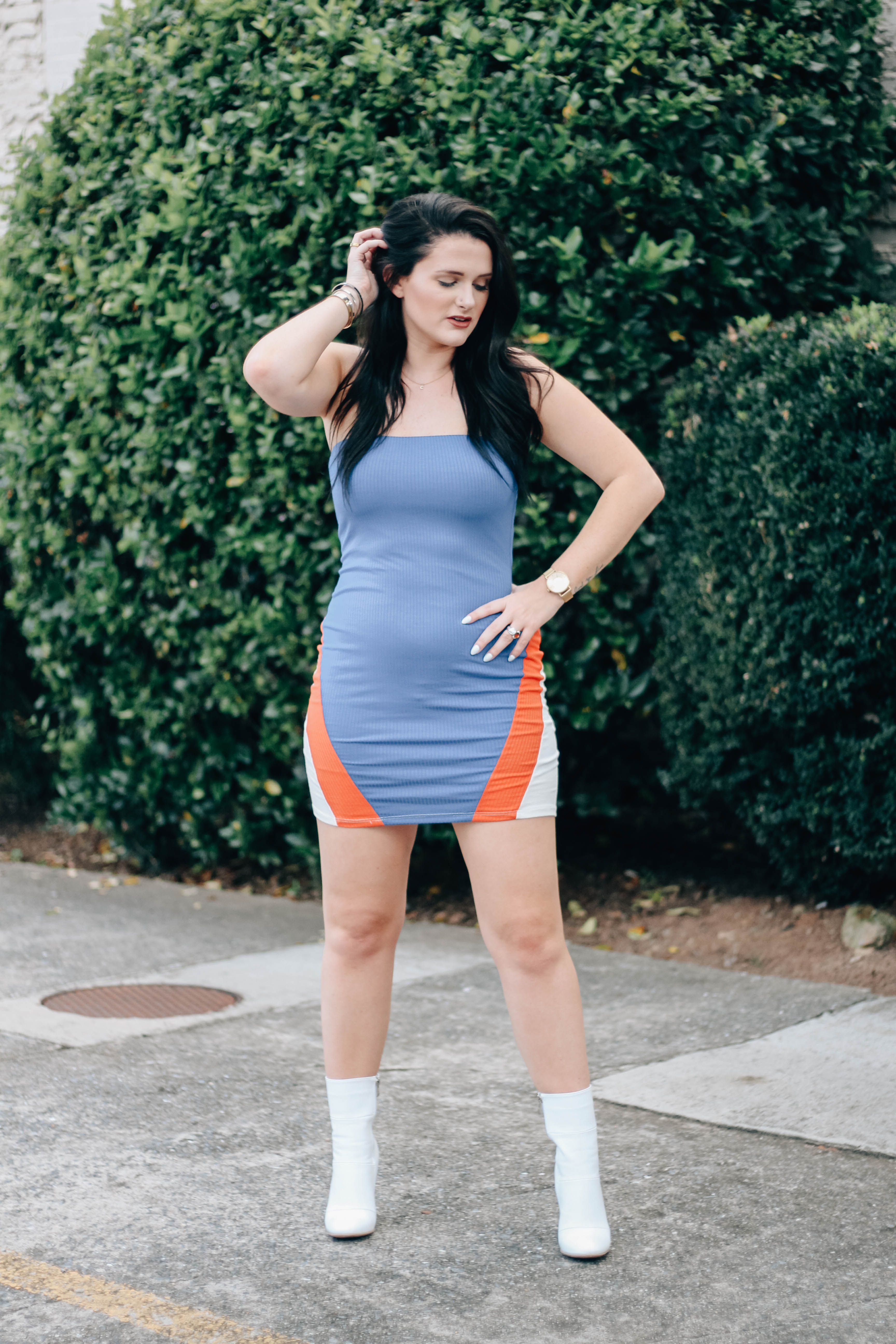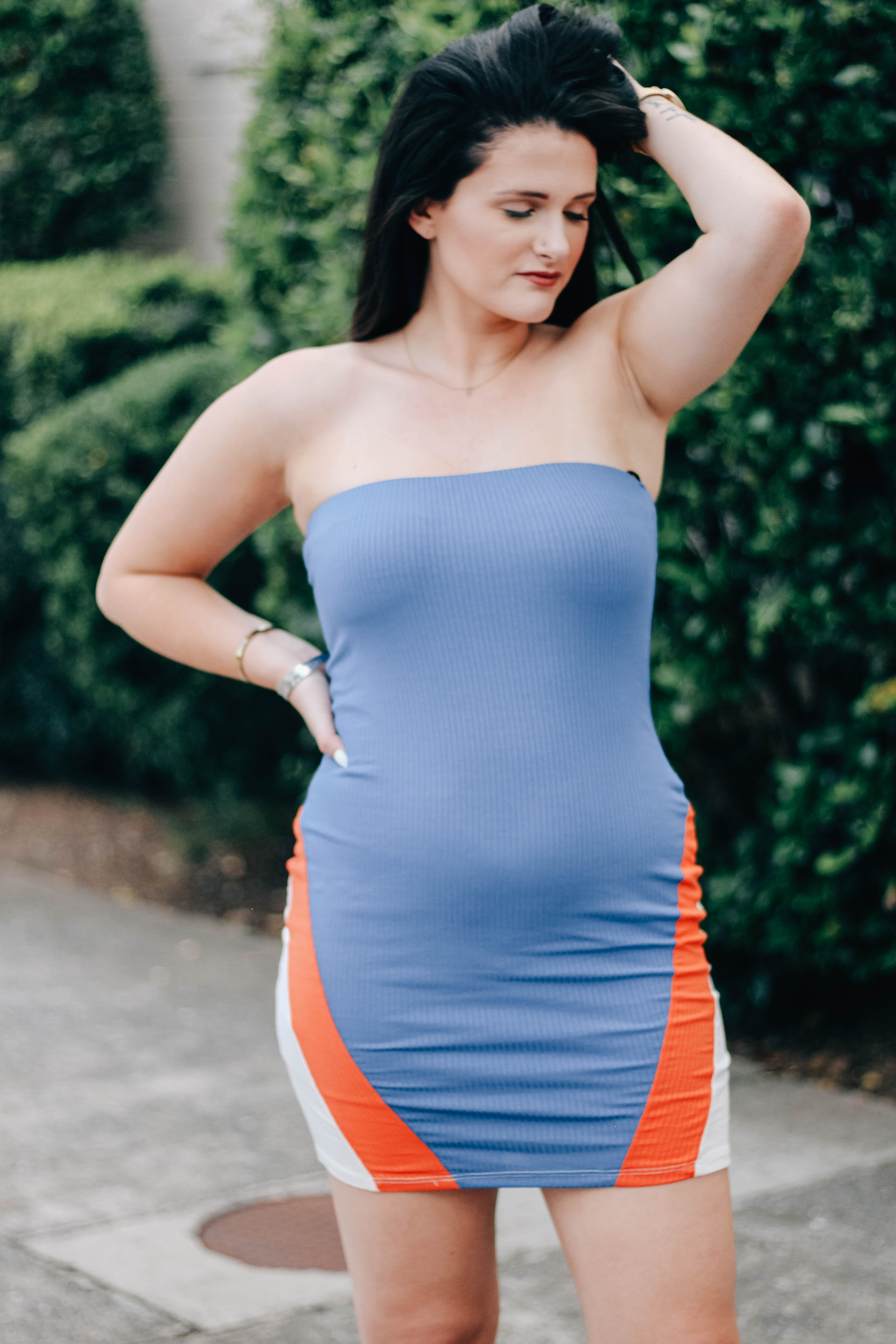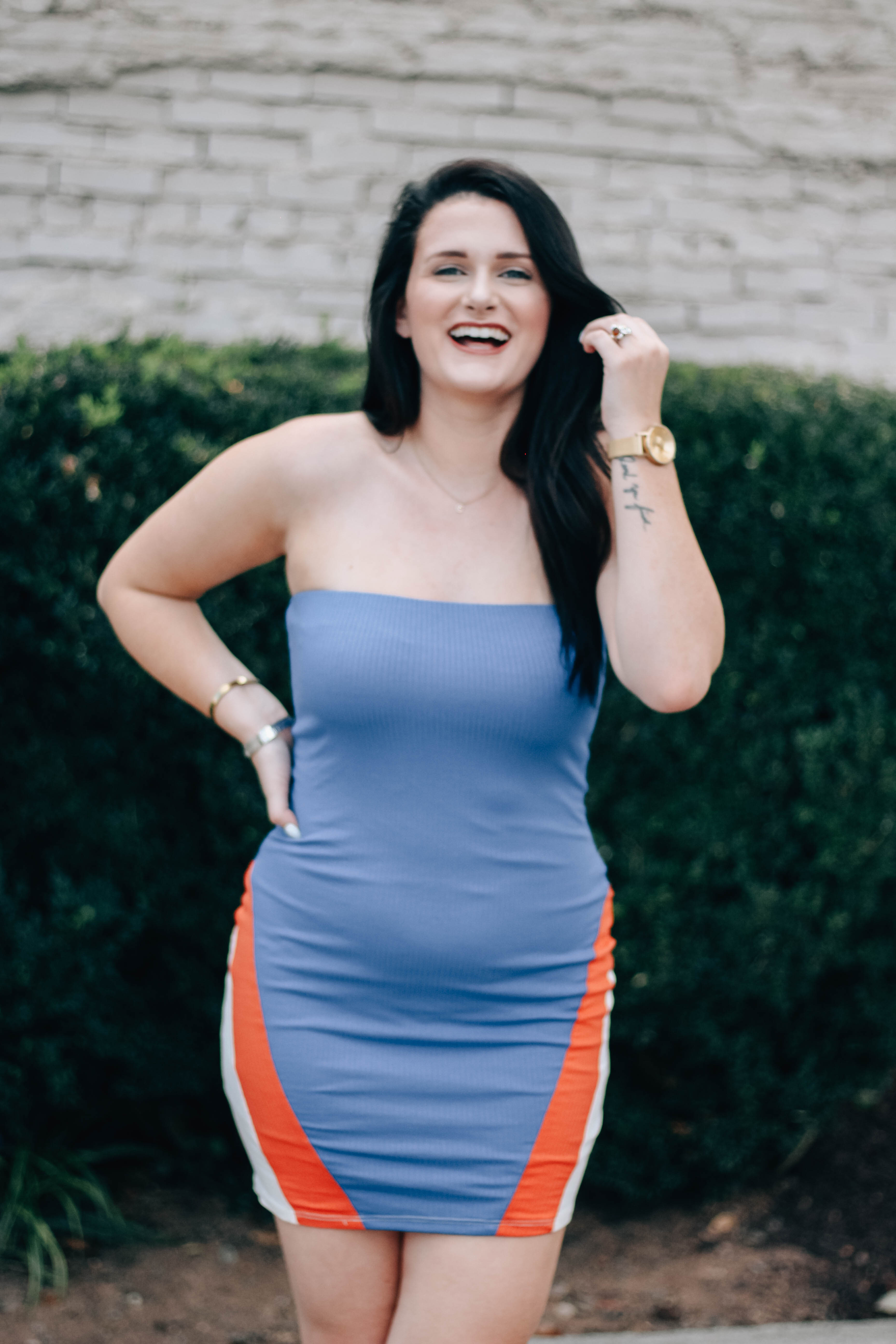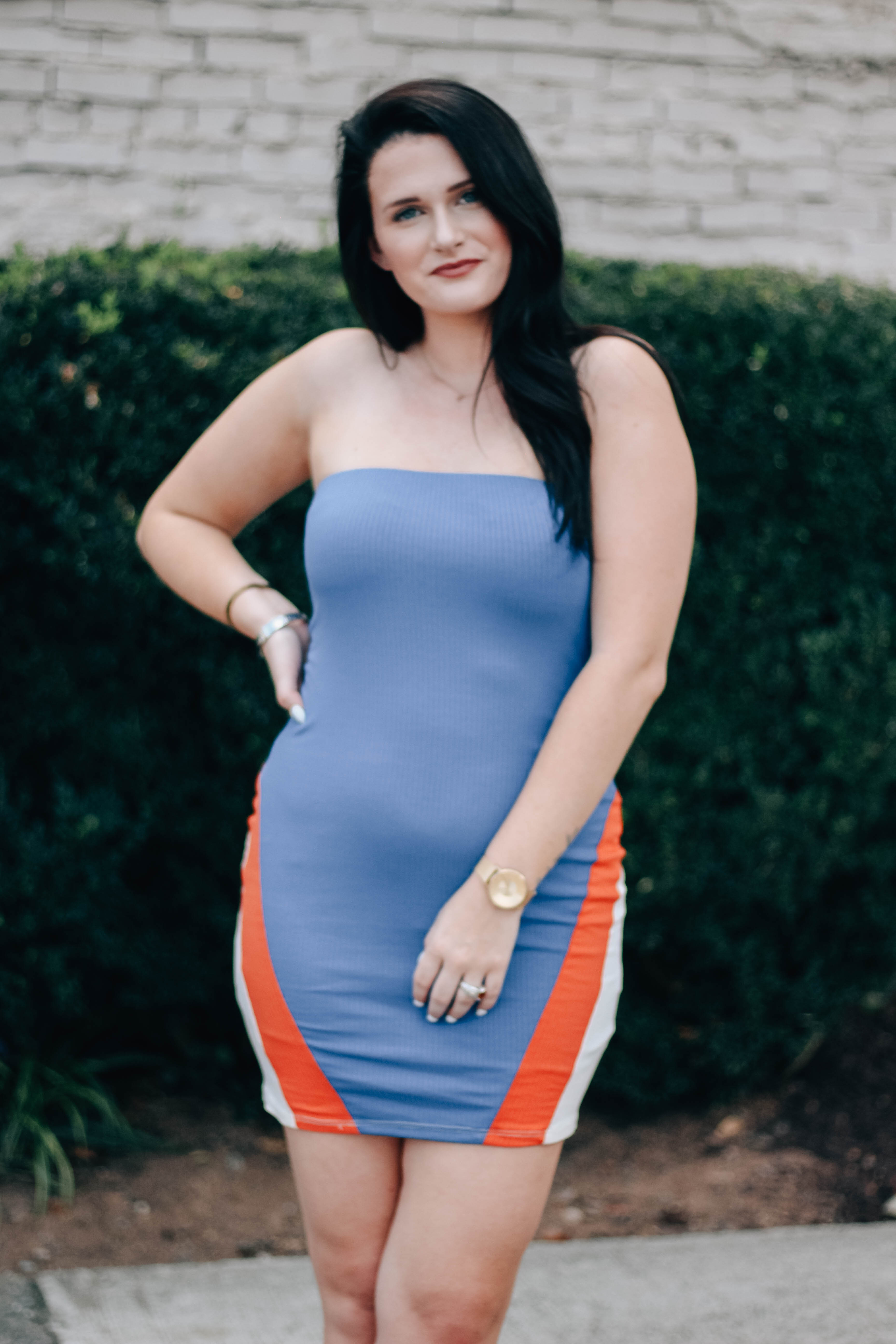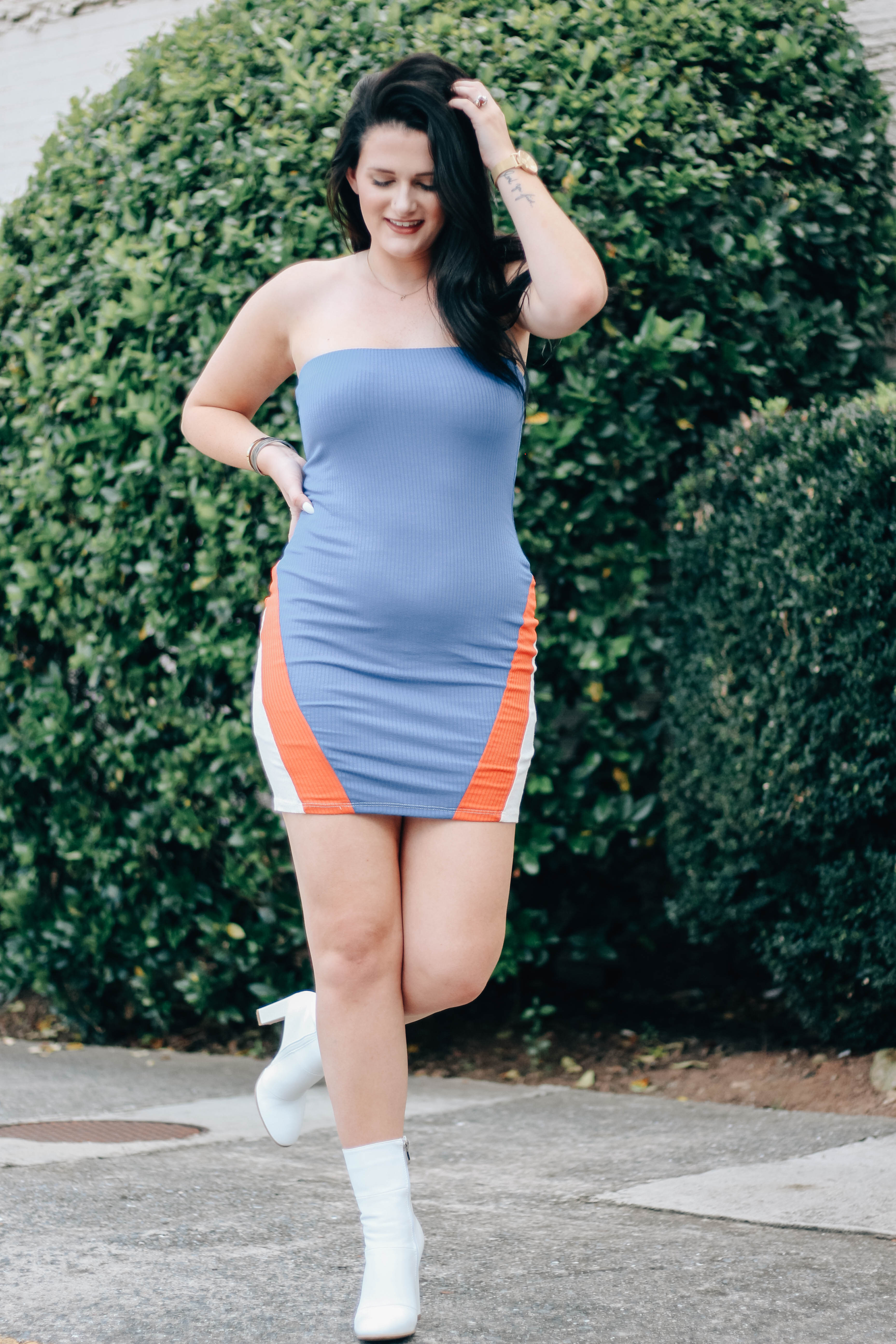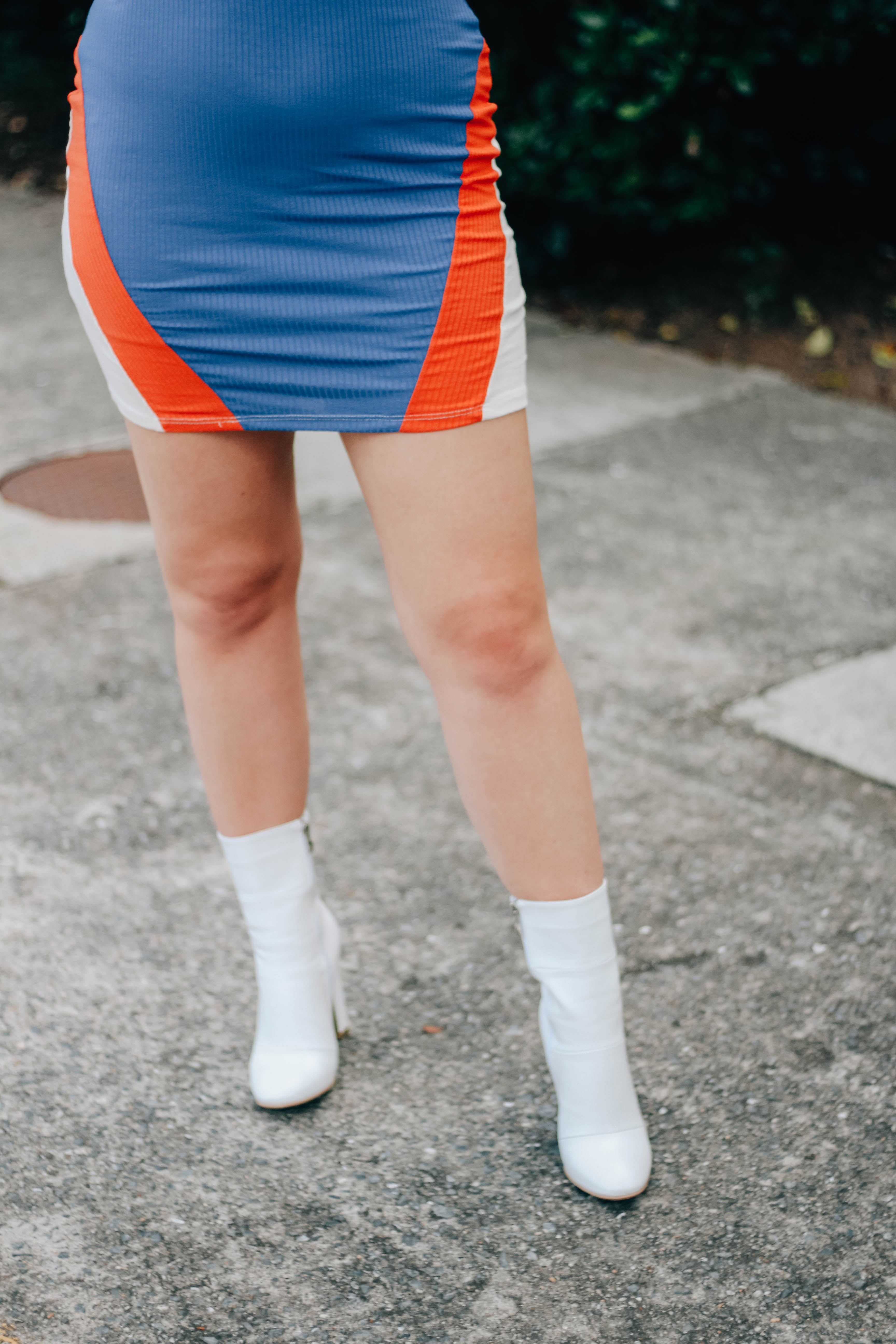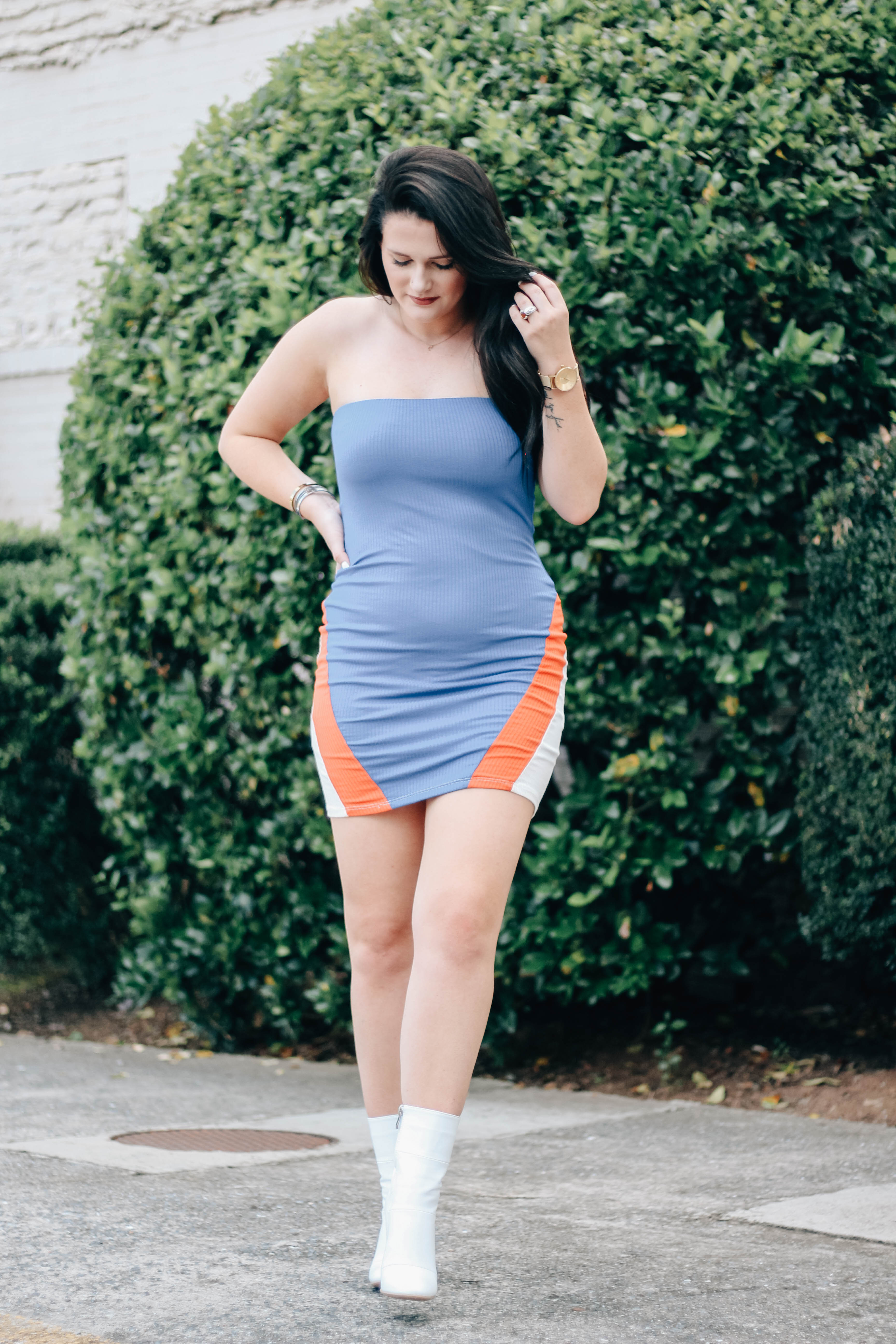 SHOP THE POST

Wow, it's only Tuesday morning (I'm a day behind schedule, oops!) and I'm already completely overwhelmed with my list of to-do's! Anyone else feeling this way? Anyways, I've been holding onto these dresses for a while now and I'm so excited to finally get to share them with you all! I placed my first Fashion Nova order about a month or so ago and I absolutely fell in love. I'd heard great things, and I was not disappointed! After many attempts, some failed and some just OK, I feel as though I've finally found the best bodycon (our just dresses in general) for my fellow babes with curves. For me, it's really hard to find things that fit perfectly because I have larger hips and thighs, and a bigger butt, but my waist is smaller, so everything fits weird. After doing some research and surfing through Fashion Nova, I decided to place an order with a few items that caught my eye. My two favorite items by far are their bodycon dresses.
When I first got them I instantly noticed how the dresses were sewn differently so there was more fabric around the hips. I'm not going to lie, they're tight, so getting them on is a little tough, but dang, they fit like a glove! I'm seriously so obsessed. Seriously y'all, these are the best bodycon dresses for gals with curves, no matter your size. Plus, the brand is so inclusive of all shapes and sizes, what more could you ask for?
I've only had the chance to wear one of them out because let's face it, I never go out on the town, but when I did, I received so many compliments! Obviously, I bought the pink plaid dress because it gives me major Clueless vibes, but I just think it's so on point with the current trends. Other ways that I would style this dress is layered over a white or graphic tee, with lace-up heels or white sneakers, depending on the occasion. You also can't go wrong with a simple block heels and some dainty jewelry! Unfortunately, the pink plaid dress is currently sold out in the smaller sizes, but it's fully stocked in the black version, which is also just as cute! I chose the blue color block dress because it was really different than anything else that I have in my closet. I styled this one pretty basic, but you can also pair this one over a tee and style it with a pair of white sneakers. Another styling option that I'll definitely be utilizing is to style it with a pair of simple black lace-up stilettos and my black cabby hat. Both of these dresses are super affordable and great quality. I ordered both in a size medium, which is my usual true size, and they were the perfect fit! I'm already looking forward to making my next Fashion Nova order! If you've shopped with them before, what are some items that you loved?! I want to know for my next purchase! Is there another brand that you like to purchase from that best fits your curves? Let me know in the comments below!