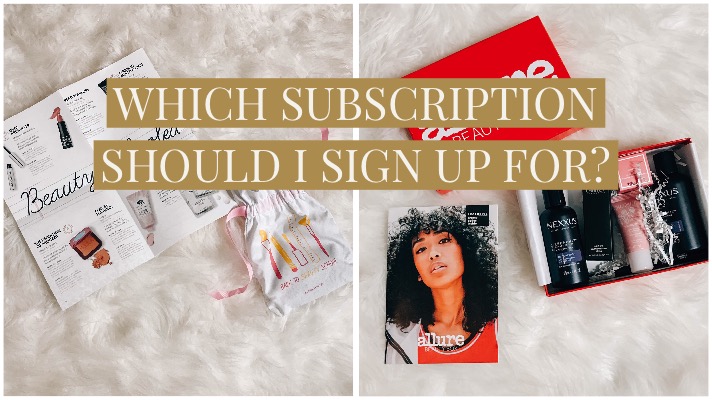 Wow, I have been meaning to write this post for like ever! I am a subscription box junky, so it's about time that I share my experience with the ones that I've used and currently still subscribe to! I don't have photos for all of them, but you can easily do some research to see.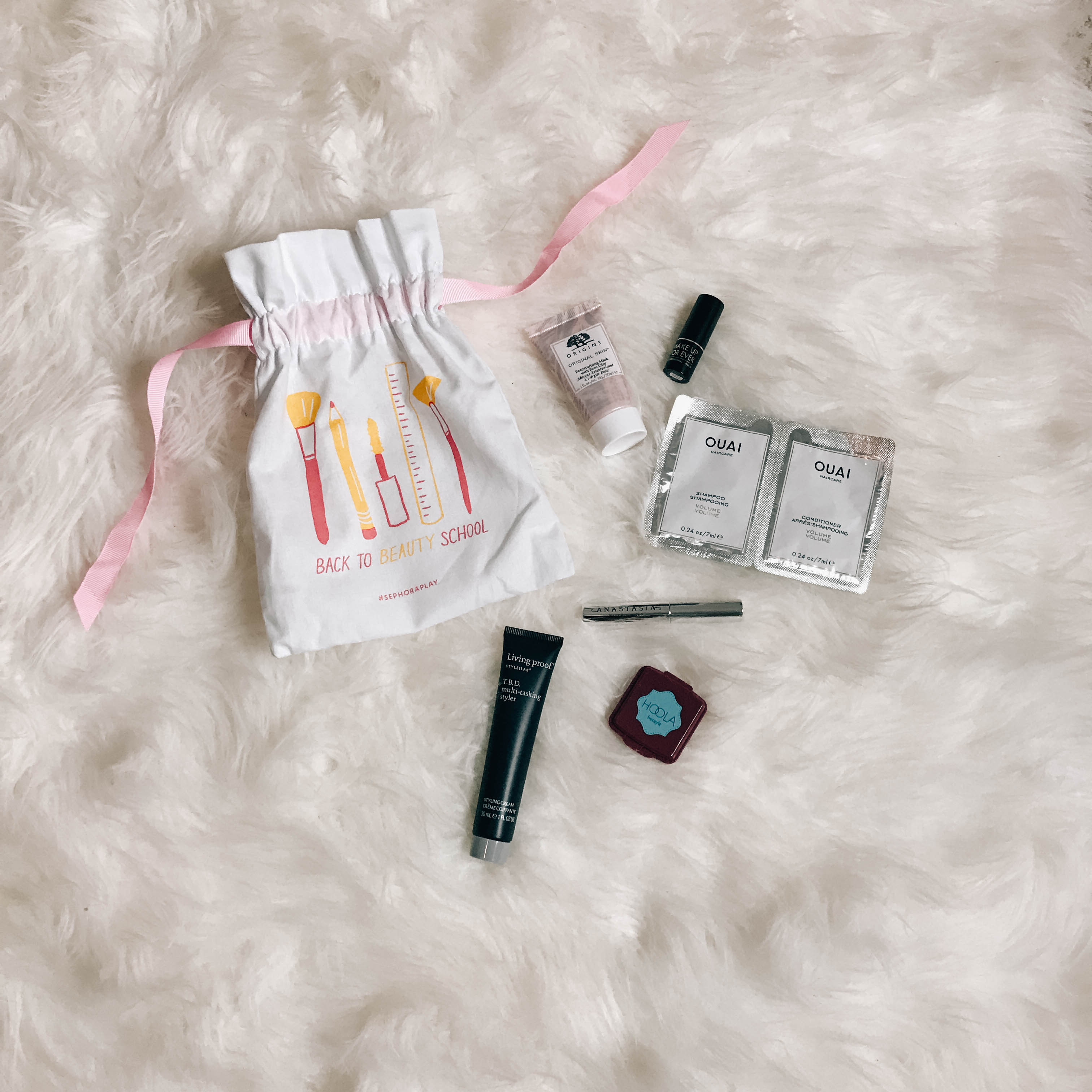 SEPHORA PLAY BOX – $10/month
This might be my favorite monthly subscription box. It's affordable and comes with 5 items and 1 bonus item each month. All of you products come in a super cute drawstring bag and a fold-out manual that tells you all about what's inside your bag. The best part of it all? You get a 50-point bonus card to redeem in store by a certain date when you make an in-store purchase. I've been able to try some really great products and everything pretty much comes in travel size. Lastly, everything that they send you can be found at Sephora! Also, I just found out that there are 3 different levels to the box now which is awesome!
BIRCHBOX – $10/month
I was signed up for Birchbox for years. It was my tried and true up until recently when I finally brought myself back down to earth and canceled 2 of my many subscriptions. Birchbox is great because you get a good mix of brands, and I was introduced to some different brands through the subscription. Each month your 5 samples come in a cute box with a card that tells you what each product is, how to use it and the cost of the full-size item. You could also log onto your Birchbox account and purchase all of the items from their site. If you review the products, you receive points which can eventually add up to a certain amount in credit in which you can use in the store!
IPSY – $10/month
Ipsy is great if you're into trying out Indie brands and unique products. While I did receive samples from well known brands, this is the service that has the most diversity in brands. Each month you receive at least 5 samples, sometimes 6, and they come in a small makeup bag. One thing I don't like about Ipsy is that they don't have a card with them, so you have to go on their website to read up on what you got that month. But, you can also review the products for points! The majority of the time, Ipsy has a code for you to use on the brand's site, which I haven't found with a lot of other subscription services. I was also subscribed to Ipsy for years!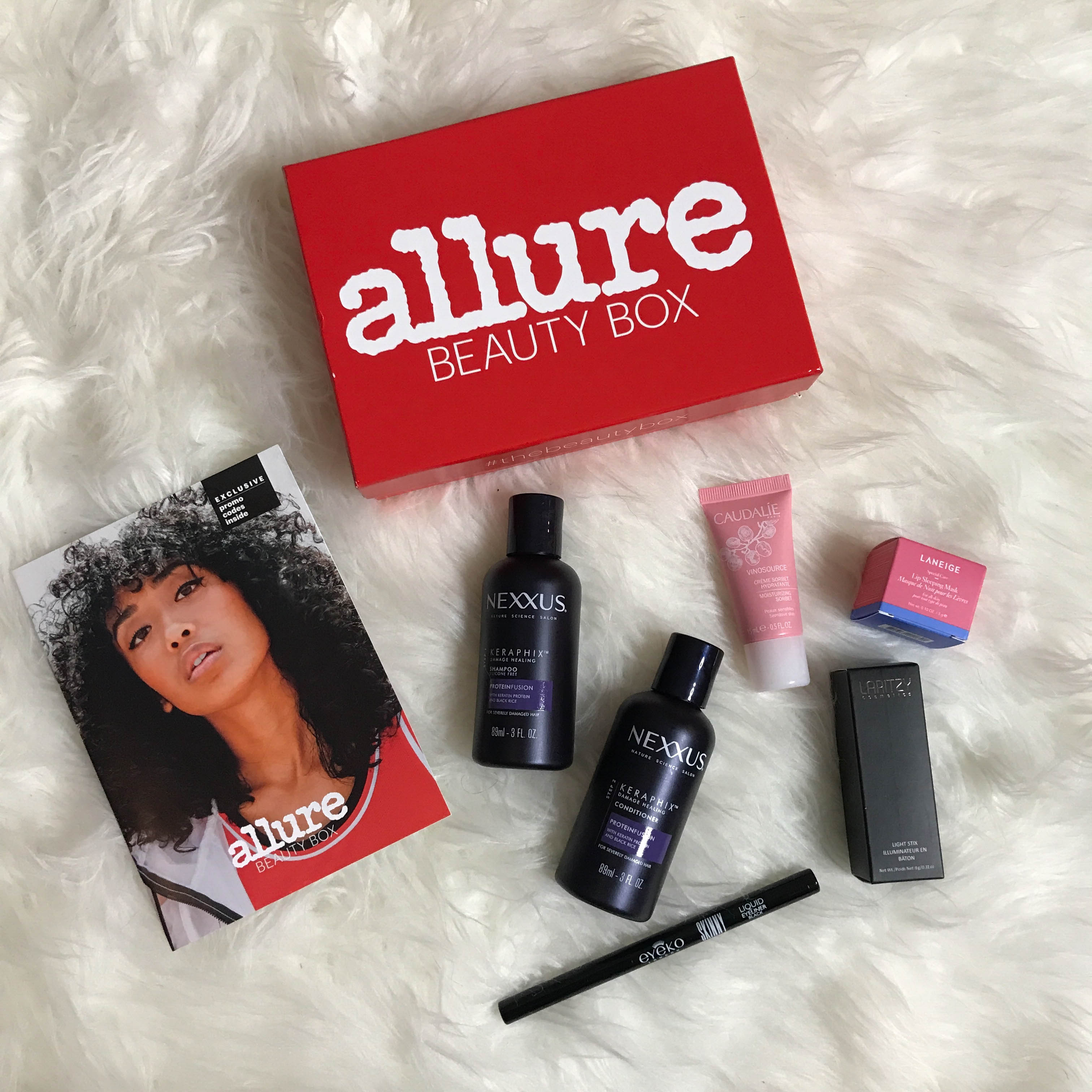 ALLURE – $10 for first month; $15/month after
As of right now, this might be my favorite monthly subscription. Each month you get 5-6 deluxe size, sometimes full-size, samples. My very first box with them, I received a full-size Sunday Riley C.E.O, which normally retails at $85 alone. The brands included in this box are always great! The also send a mini-mag along with your samples to explain each product, how to use it, where you can purchase the product and sometimes a code for that retailer!
FAB FIT FUN – $39.99 for first month; $49.99/month after, or pay yearly and save
Now, this subscription is quarterly rather than monthly, but it's one of my favorites. I get a lot of people asking if it's worth it, and it absolutely is. Everything is full-sized and there are a variety of different items. I've received beauty products, accessories, travel items, home items and more. The best part? If there's something I already have, know I won't use or I just don't care for, I add it to my giveaway pile for you guys! But, if you won't be doing giveaways, then make yourself a gifting drawer. My mom and I both have one and it's great for when you're in a last-minute pinch for a quick gift! The items are all pretty high-end and nice quality, so it's not like you'll be getting small, cheaper items! Also, you each season, you can log in and customize certain items in your box. Make sure to do it as soon as you get the email because once something is fully claimed, you'll get whatever is left. Another plus of Fab Fit Fun is the add-ons. Each season they have deals for hot ticket items where you can purchase them at a lower price and they're shipped with your box. I've been able to get some awesome products for a really low price! These also go quick, so act fast.
COSMOBOX – $30/month
This subscription is so fun! Each month is a different theme and comes with a wide range of products. The number of items also very! I've received a 'boss babe' box with pens, a Tumblr, goodies and a business card holder. I also received their Beauty Award Winners box and the box totaled to like $300 worth of full-size products. It's so different but one of my favs!
What's you're favorite monthly subscription? What's one that you've tried and didn't like? Drop a comment below and let me know!