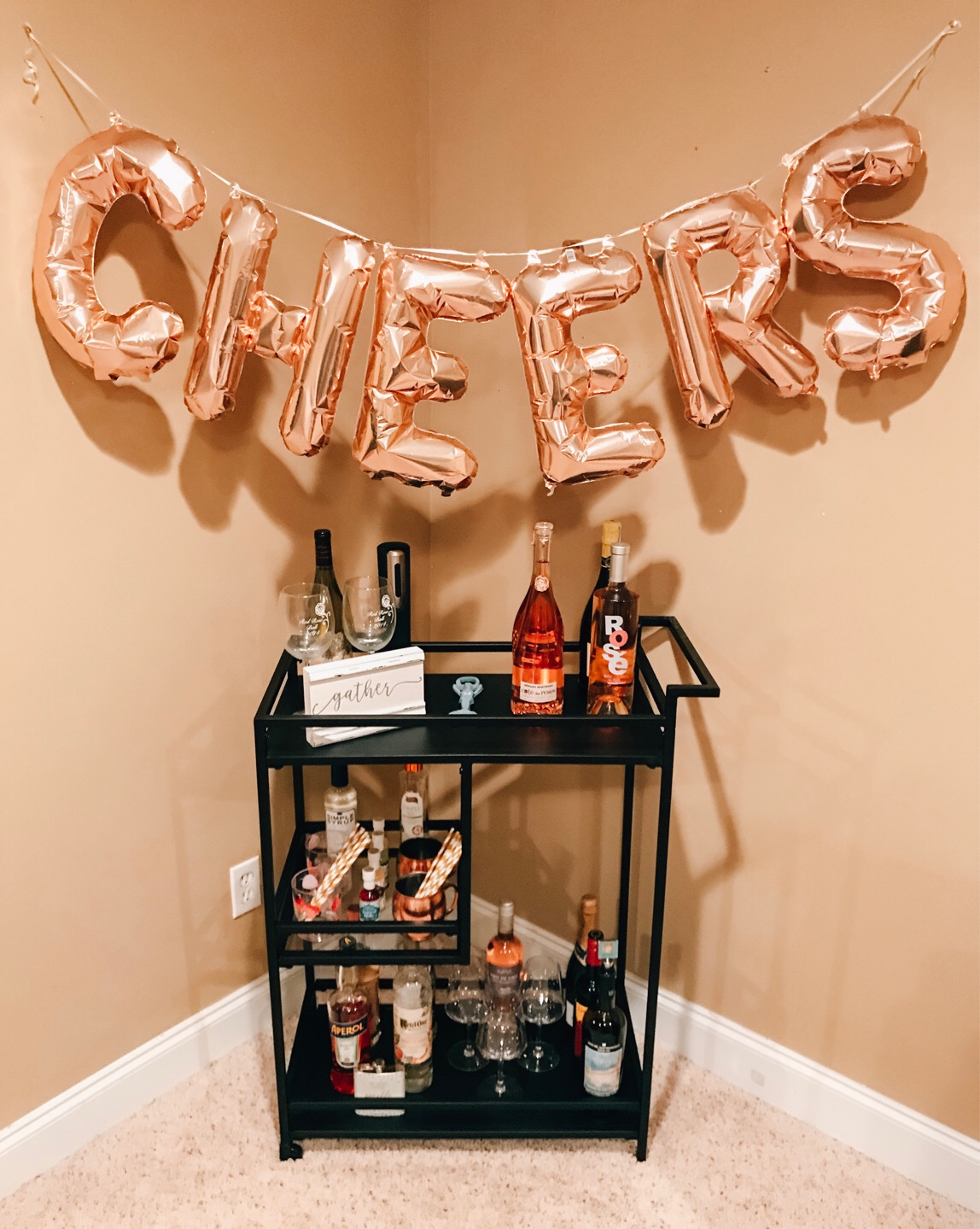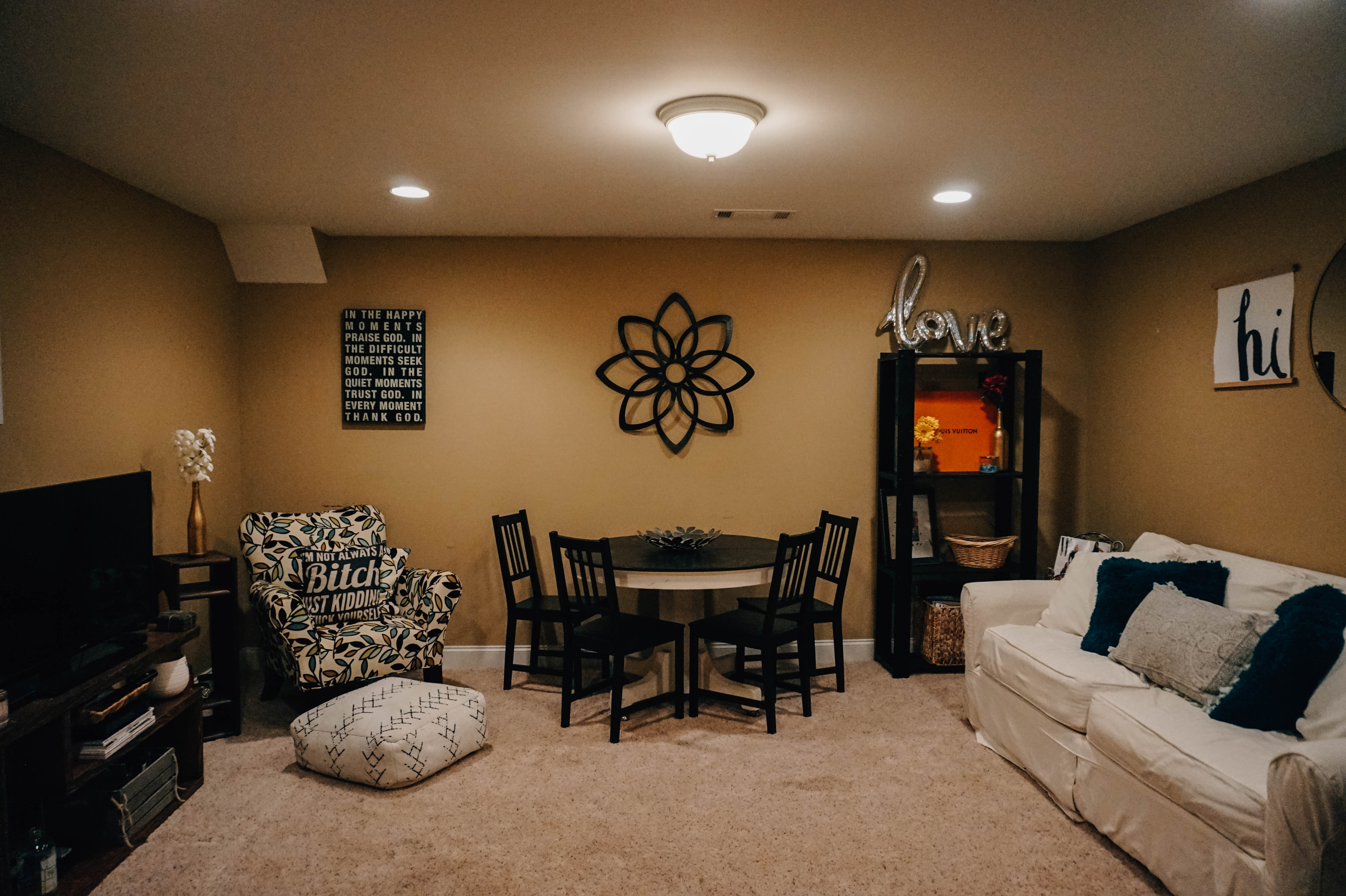 Hi babes! A few weeks ago I asked you all on Instagram if you'd like to see a vlog of me redecorating my living room, and you all said yes, so here it is! When I first started the vlog and process, I had plans to go to TJ Maxx and HomeGoods and buy a bunch of new decorations for my living room, but then I realized that the funds were not there right now for a full on makeover. So, I made do with what I had and I have to say, I'm not mad at it! Yes, I'd love to get rid of so many things and completely re-do the majority of my living room, but I'm on a budget and currently in a place where I'm traveling a lot and paying for so many things, so a whole new living room was not happening. Plus, when I move back out I'll be able to get rid of what I don't want and start over! Below I have photos from my newly redecorated living room, and the vlog is at the end and it captures all of the behind the scenes! If you want to see what it looked like before, you'll have to watch my YouTube video! Under each picture I've done my best to explain everything and link what I can. If I missed something, please don't hesitate to leave a comment down below and I'll get back to you!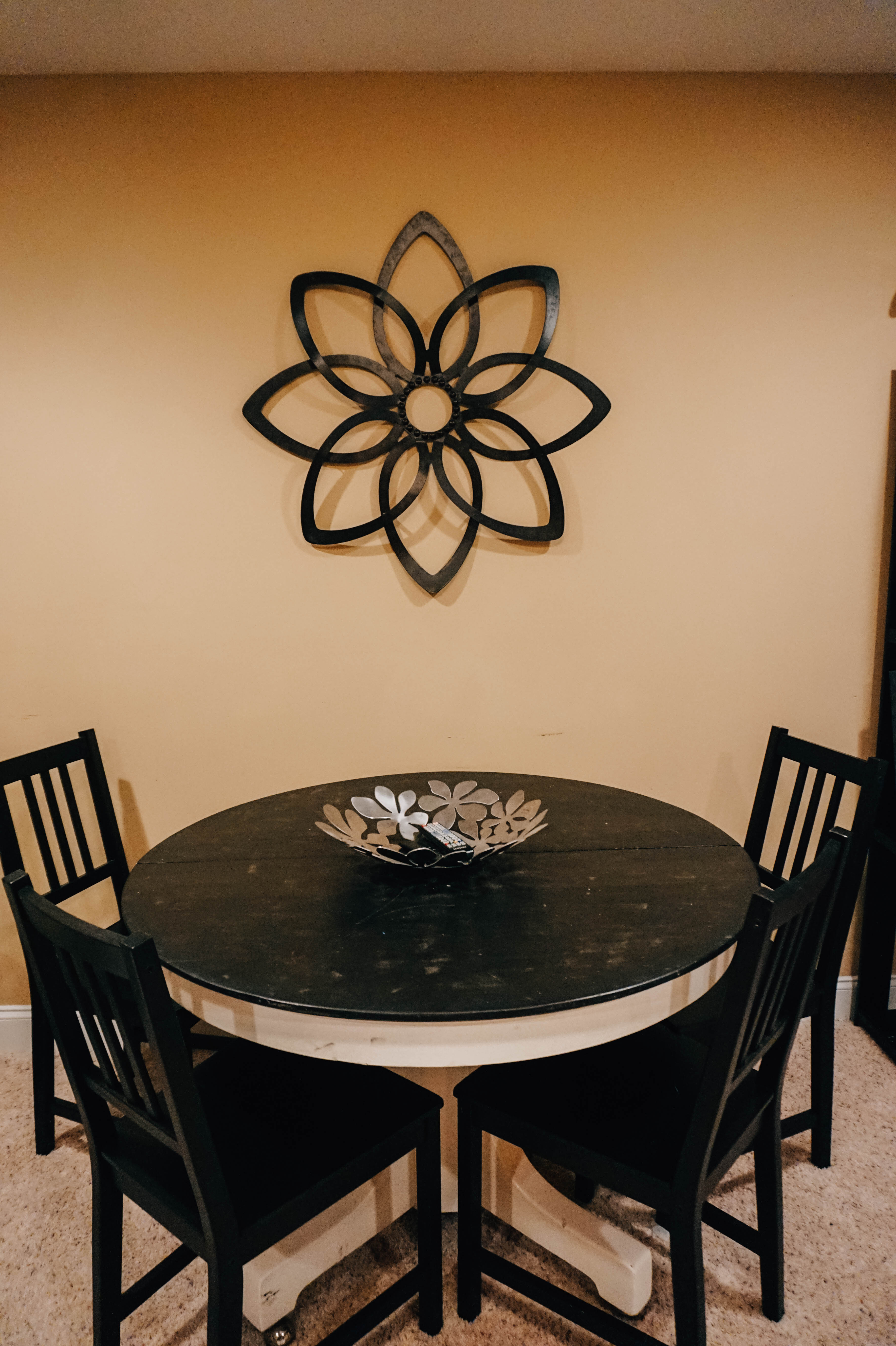 I've had this kitchen table since my junior year of college and I picked it up at an antique market in Kennesaw. When I purchased it, it was all white and then I stained and distressed it myself. I was moving into a new, very nice apartment and I wanted to have furniture that all cohesively flowed together. I don't know the exact color of the stain, but it's a dark brown and after sanding down the table, I stained it a few times before placing a seal on it and distressing it with some chain! This was such a fun process for me. One of my best friends in college helped me with it and a few other items because she was very talented when it came to this kind if stuff. I purchased the chairs from Ikea and they just so happened to be the perfect match. They're very inexpensive and light weight, but they're not the chicest or most comfortable. The bowl on the table is also from Ikea and it's held everything from decorative items to my remotes now. The metal flower on the wall was there before and I honestly have no clue where it came from. It matched and I was too lazy to take it down/didn't have something to replace it with, so I just left it up!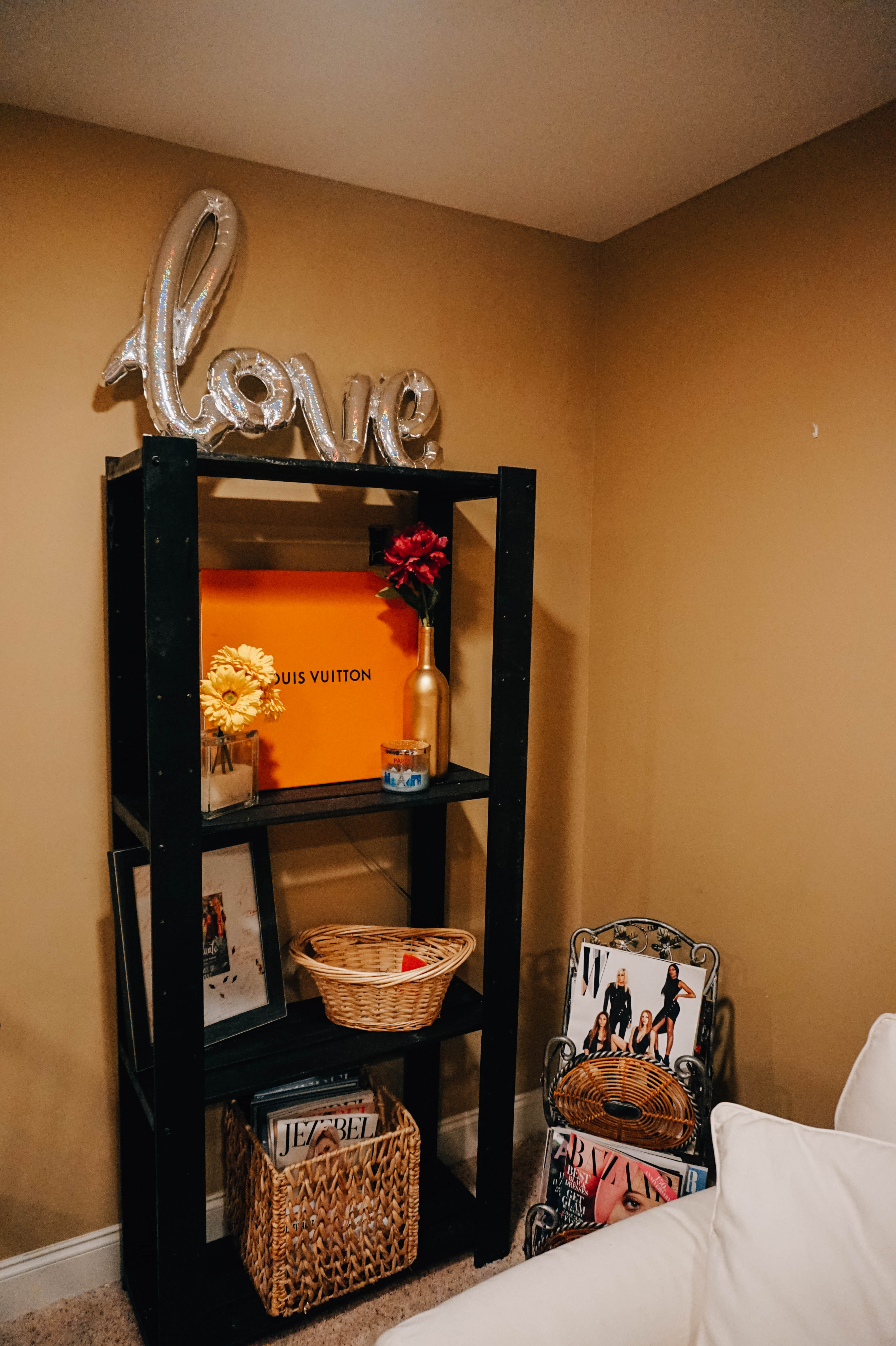 These wooden shelves are also from Ikea and they came in a natural wood, but I stained them to match my kitchen table. They aren't the sturdiest shelves ever, so they definitely need to be propped against a wall of some sort, but they do the job. I tried to find them online, but I can't find them anywhere! Before I revamped, these shelves were just full of crap and random things, so I took out everything I didn't want in my living room and then made do with what I had. For this shelving unit, I kept the 'love' balloon up top because I think it's cute, so I propped it up there rather than tossing it. I think one of the most important things when decorating is to style items that are 'you.' For me, this shelf houses a lot of things that make me, me. On the bottom, and the additional standing rack, I keep some of my magazines. Then I have a framed graduation announcement that is surrounded by notes from my friends and family. This is a really special gift to me, and I couldn't think of anywhere else to put it, so I keep it on display in my living room. Also, if you can't tell, there's a wicker theme throughout the decor!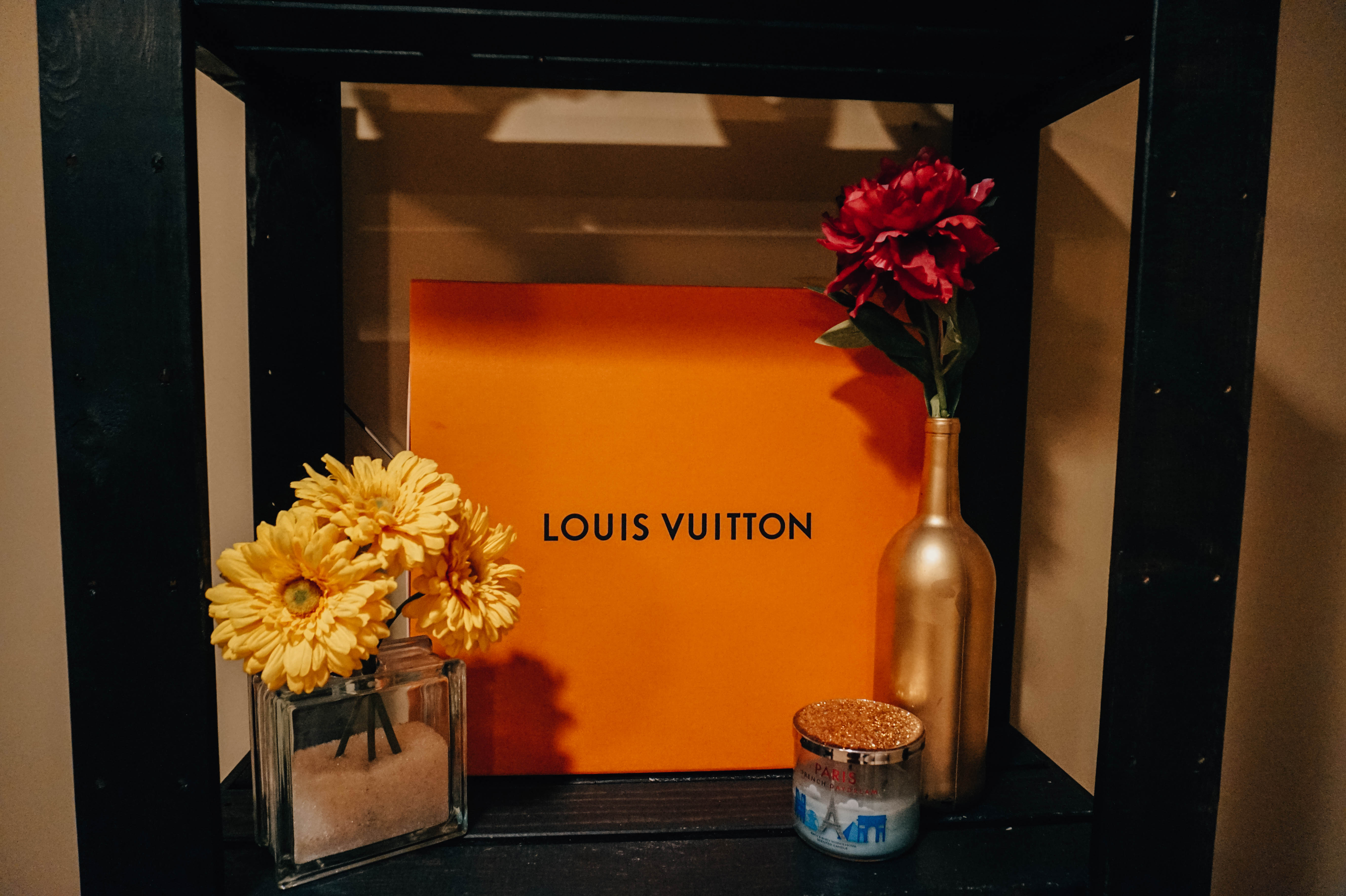 For this shelf, I wanted to put my Louis Vuitton Neverfull box on display because my closet was full and I didn't want it stuffed away in storage. Plus, it adds some more color to the room! I styled it with some faux flowers, all from Hobby Lobby. The sunflowers I placed in a clear glass box vase with silica beads and the other set I places in a gold spray painted wine bottle. Design hack: if you want to add some accents to your space, but don't want to go pay for them, just recycle your wine bottles, soak off the labels and spray them with your color of choice! It adds a nice pop and accent to any shelf. Oh, and you can't forget the Bath & Body Works candle!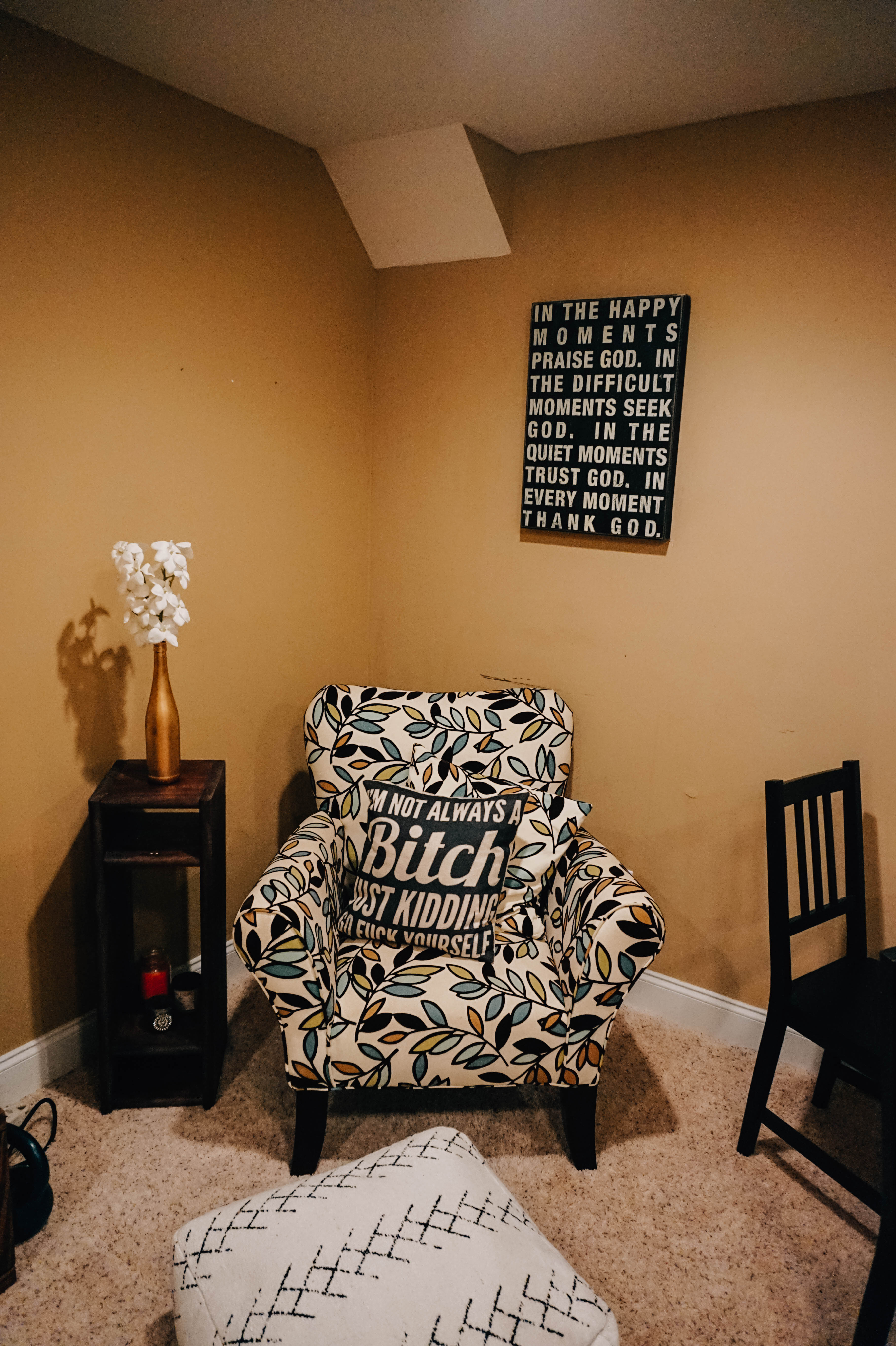 I realize how contradicting this photo is, and I apologize. I debated on removing the pillow, but this is me, so I'm leaving it! This chair came with my couch that used to be at our lake house, so I have no clue where they're from. The wooden sign on the wall is from years ago at TJ Maxx. I really only hung it up in this room to balance out the wall and cover up some marks that were there. The poof is from Target last year. These can be really expensive, and I have no idea why, but I'm linking a similar, affordable one here! The side table is from consignment and I styled it with another painted wine bottle, faux flowers and some candles.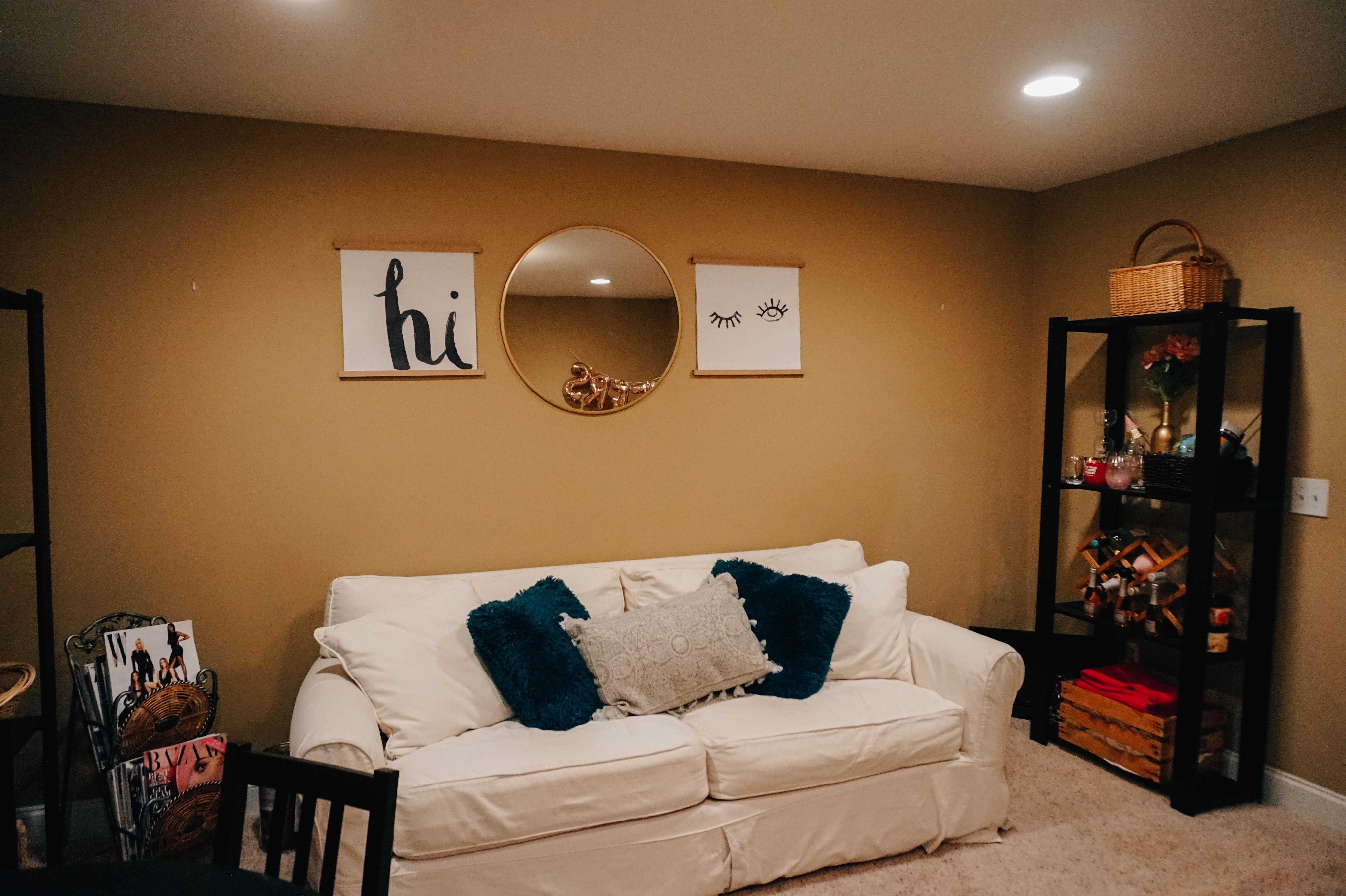 Again, my couch came from my old lake house, so I don't know where it's from by it's a white linen (I think) couch that has a pull-out bed. The pillows on it are all from HomeGoods and are in a major need of an update, but it's just not in the budget right now. The mirror that I purchased from Target on their version of Prime Day is one of the items that inspired me to give my living room an update. I'd been eyeing this mirror for a long time, but when it went on sale, I knew I had to have it. After I finished filming the vlog, I went to Target and found these scroll canvas prints to go next to my mirror. I'm still not 100% sure how I feel about them, but it's better than nothing and they were also super affordable for a pack of two. What do you guys think? Do you have an idea for what would look best there?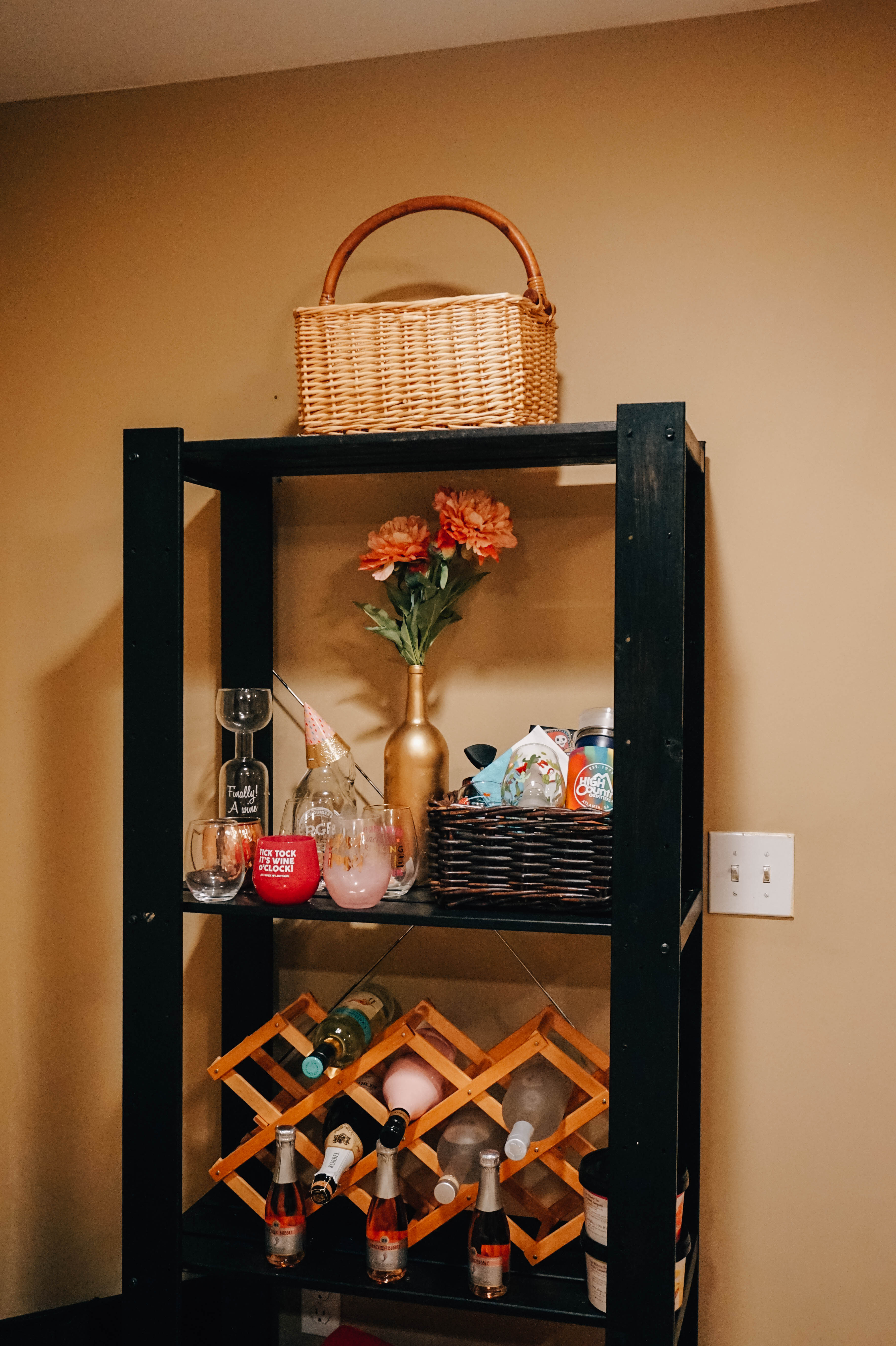 This shelf is basically an extension of my bar cart. It's everything that didn't fit the aesthetic or didn't fit on the cart at all!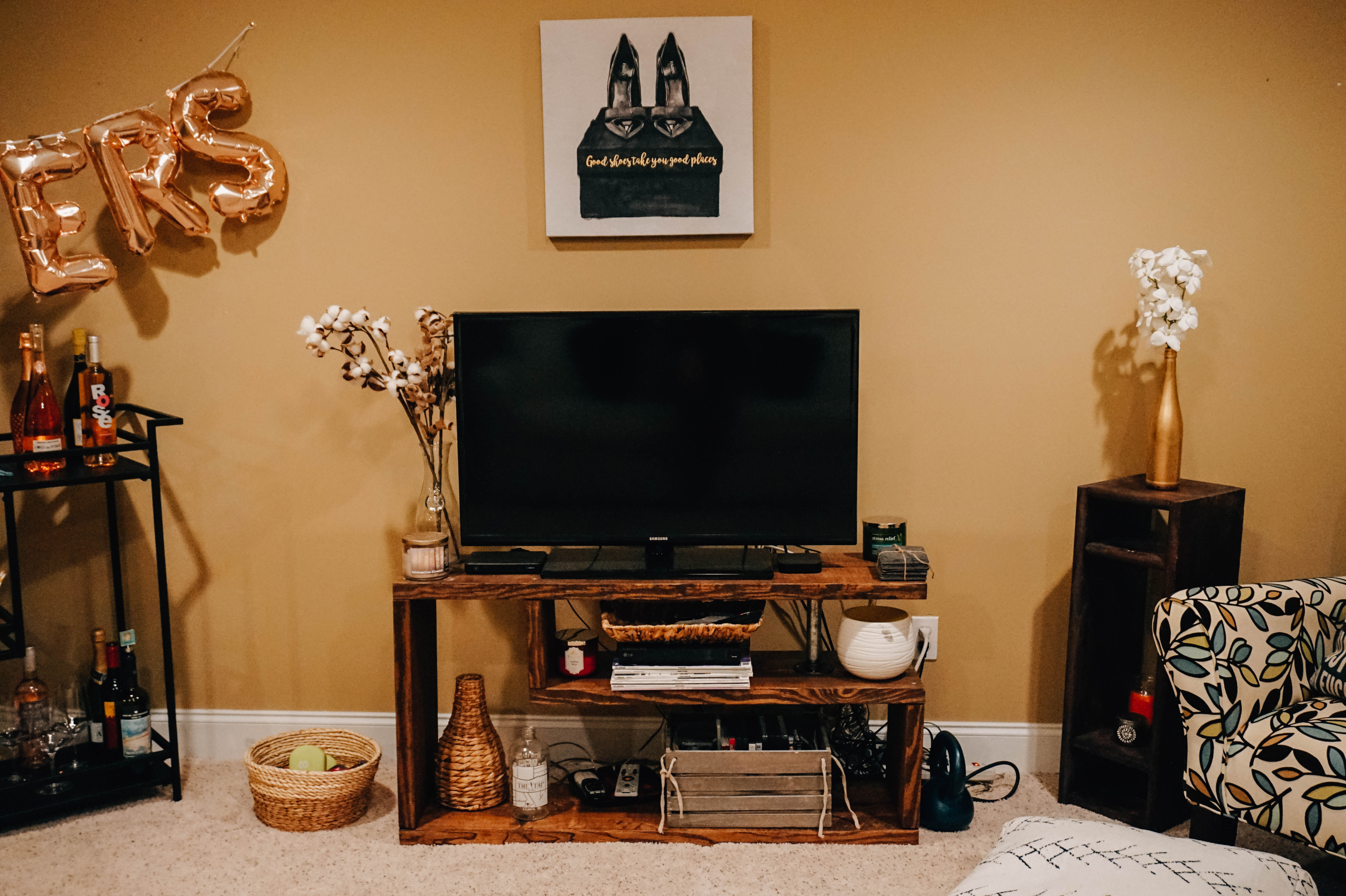 This is one of my favorite pieces that I own! My old roommate's boyfriend made this for me and it's so different. It could definitely use some fine tuning on the decor, but it's where I house DVD's, more magazines and some other miscellaneous items. Next to my tv stand is a small wicker basket with some workout equipment. Clearly by the size of that basket you can see how often I work out!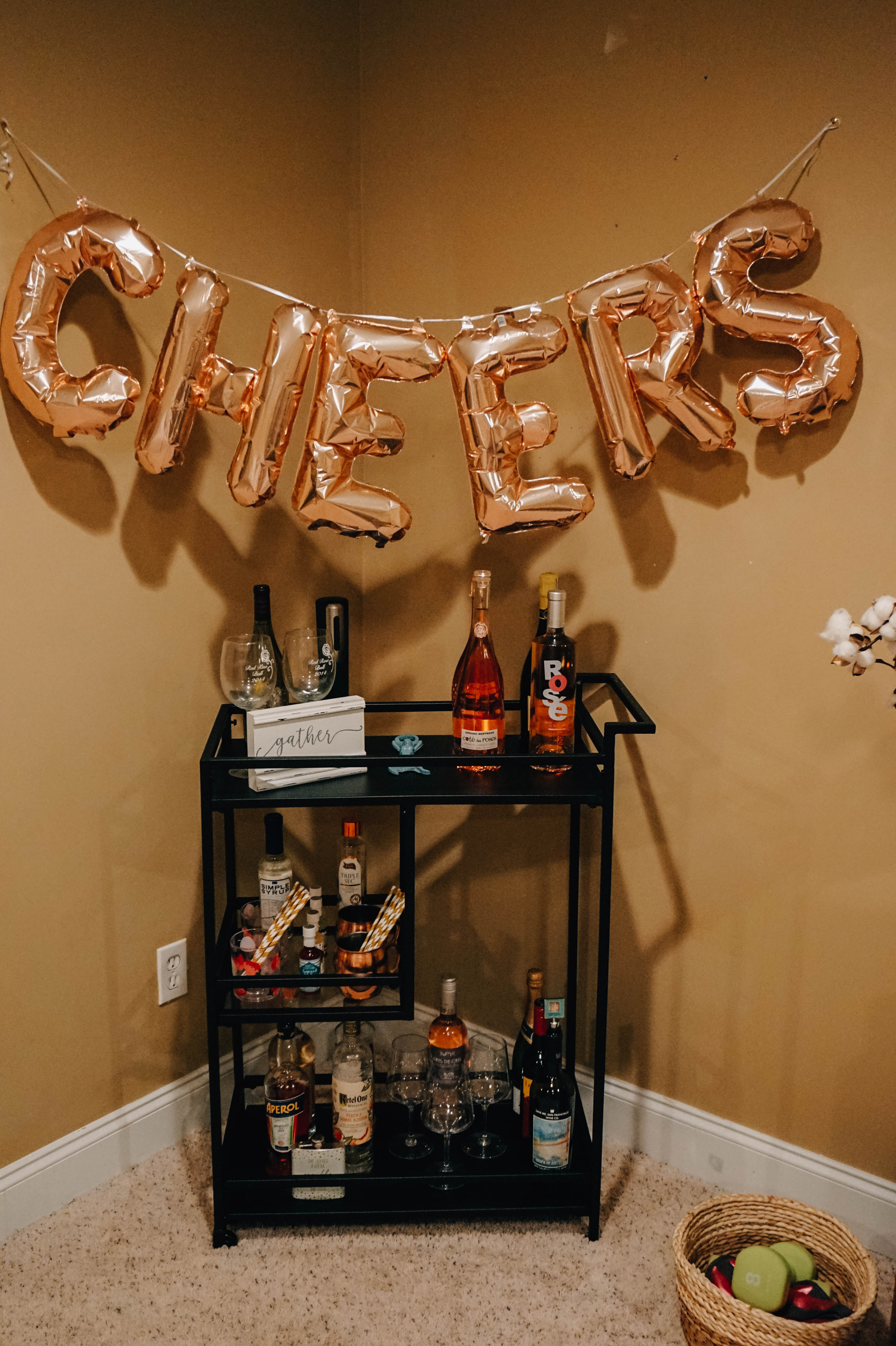 And now, the moment I've been most excited to reveal – my new bar cart! This was the other item that inspired me to revamp the space. I also bought the bar cart on Target's Prime Day, and while I probably could have held off, it was a good deal! I went with the black because it matched everything else in my living room, but I was really leaning towards the pretty gold one the everyone has! The 'cheers' ballon was another Target Dollar Section find that I just so happened to have stuffed away. I mean, can you say 'perfect fit'?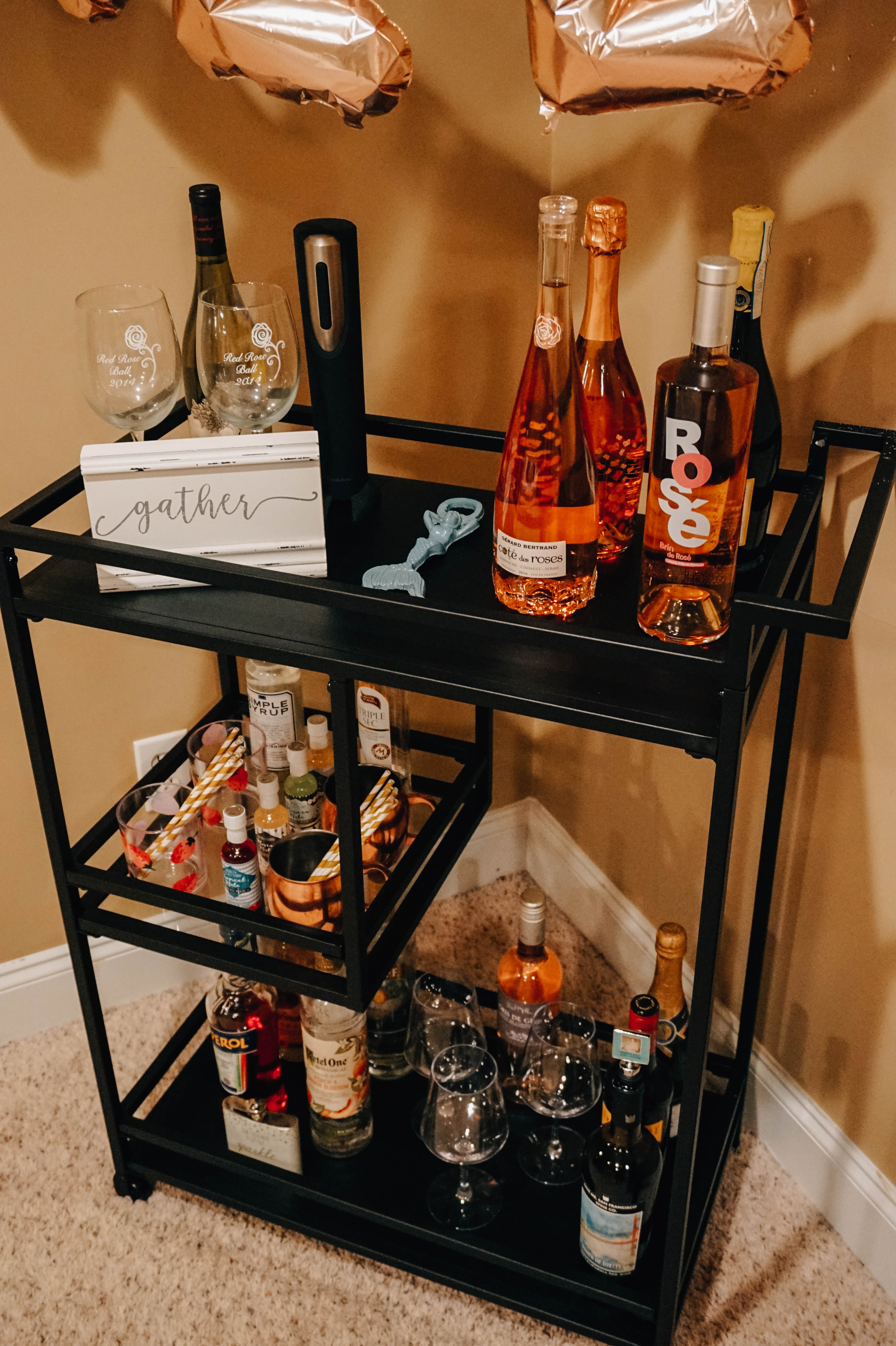 This is my first true bar cart. Before I was just using a cabinet that I had found in a consignment store many years ago. When you watch the video, you'll see how disastrous it truly was! For me, I didn't want to overcrowd the bar car too much. Up top, I focused on some of my nicer bottles that looked the best, as well as two different bottle openers, some nicer wine glasses and a wooden sign.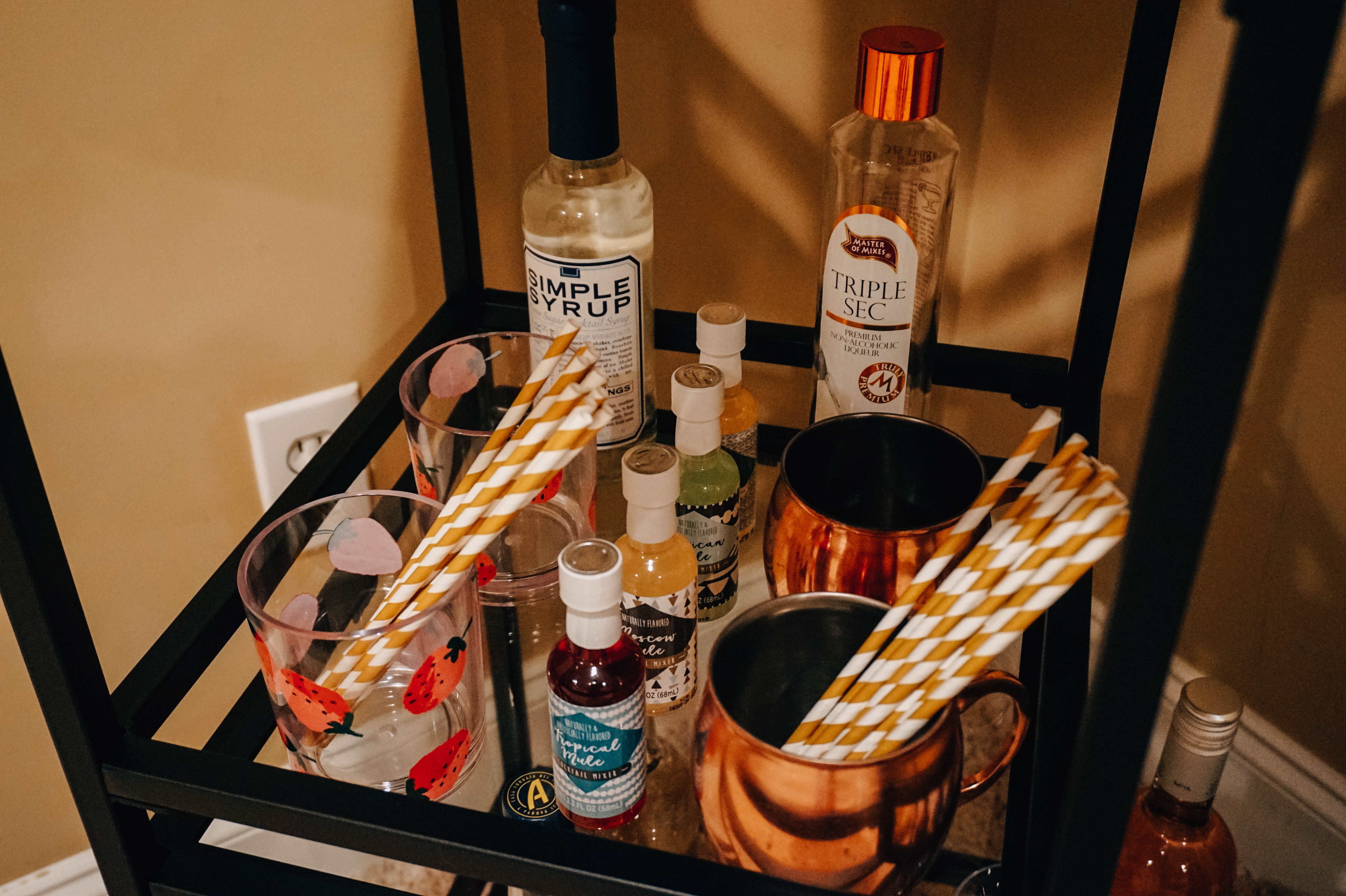 On the middle shelf I styled my rocks glasses and copper mule mugs. This is also where I keep some smaller mixes and other items such as straws, simple syrup and triple sec.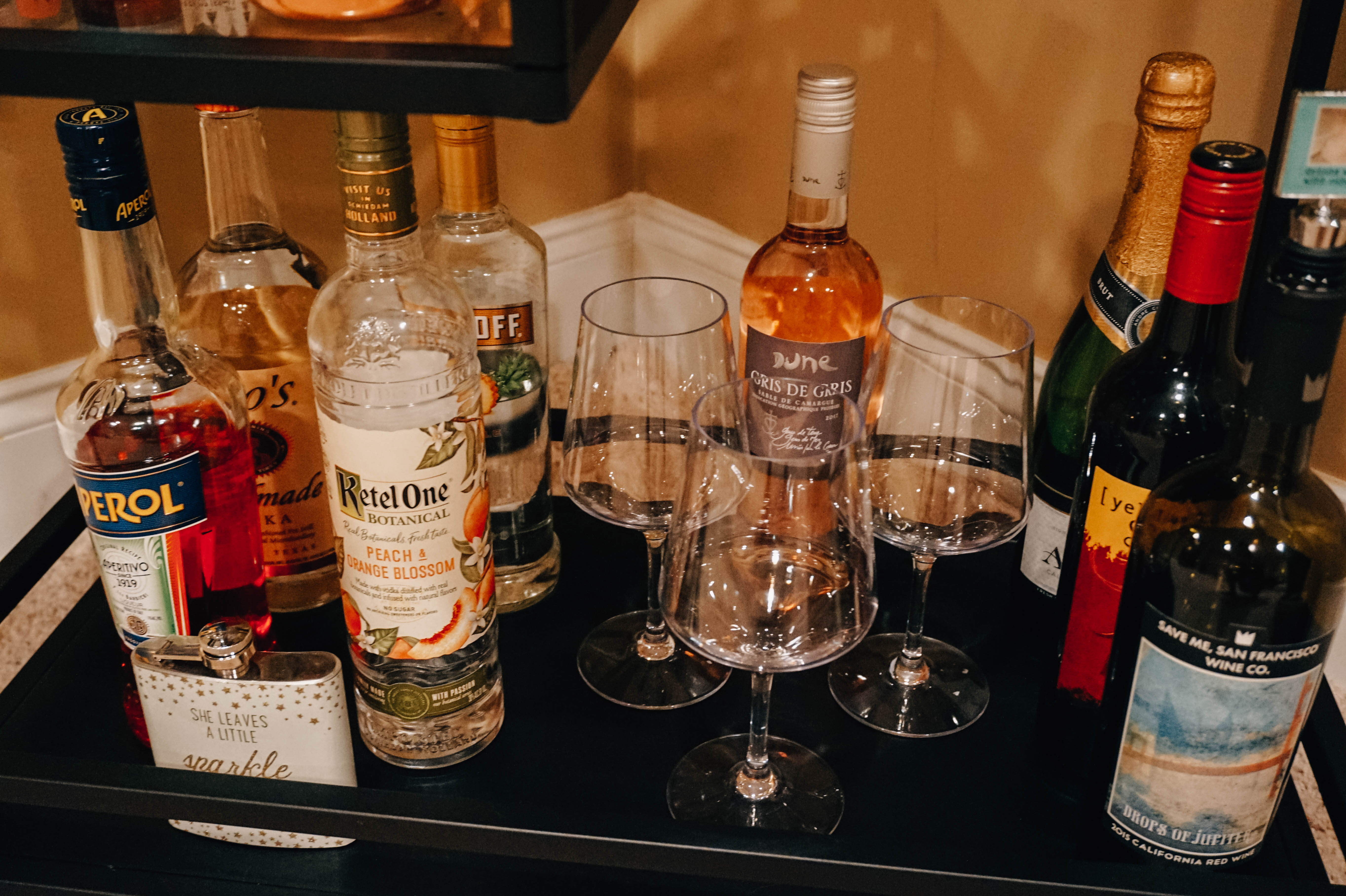 The bottom of the bar car is the busiest. This is where I keep bottles of liquor that I'm currently loving, as well as some other favorite bottles of mine. But, the star of the show here that I'm probably most excited about has to be the wine glasses. Surprisingly, I didn't own a set of nice, actual wine glasses. I still have yet to invest in a nice set of glass red wine glasses, but that's because I wanted a set that couldn't break and offered a unique look on my cart. I bought this set of 4 on Amazon and I am obsessed! There are three different sizes and I went with the 17 oz glasses.
Like I said in the video and above, once I move I'll be completely redecorating, so I will do more vlogs and room tours then. If you're in a similar situation and don't need to be spending money on new decorations and furniture, but you've got the itch to change things up, then I encourage you to get on Pinterest and work with what you've got. This was a challenge for me because I really just wanted all new things (don't we all), but that wasn't realistic, to I challenged myself to make do. I promise that you can do the same if you put your mind to it! I hope you all enjoyed my living room makeover!