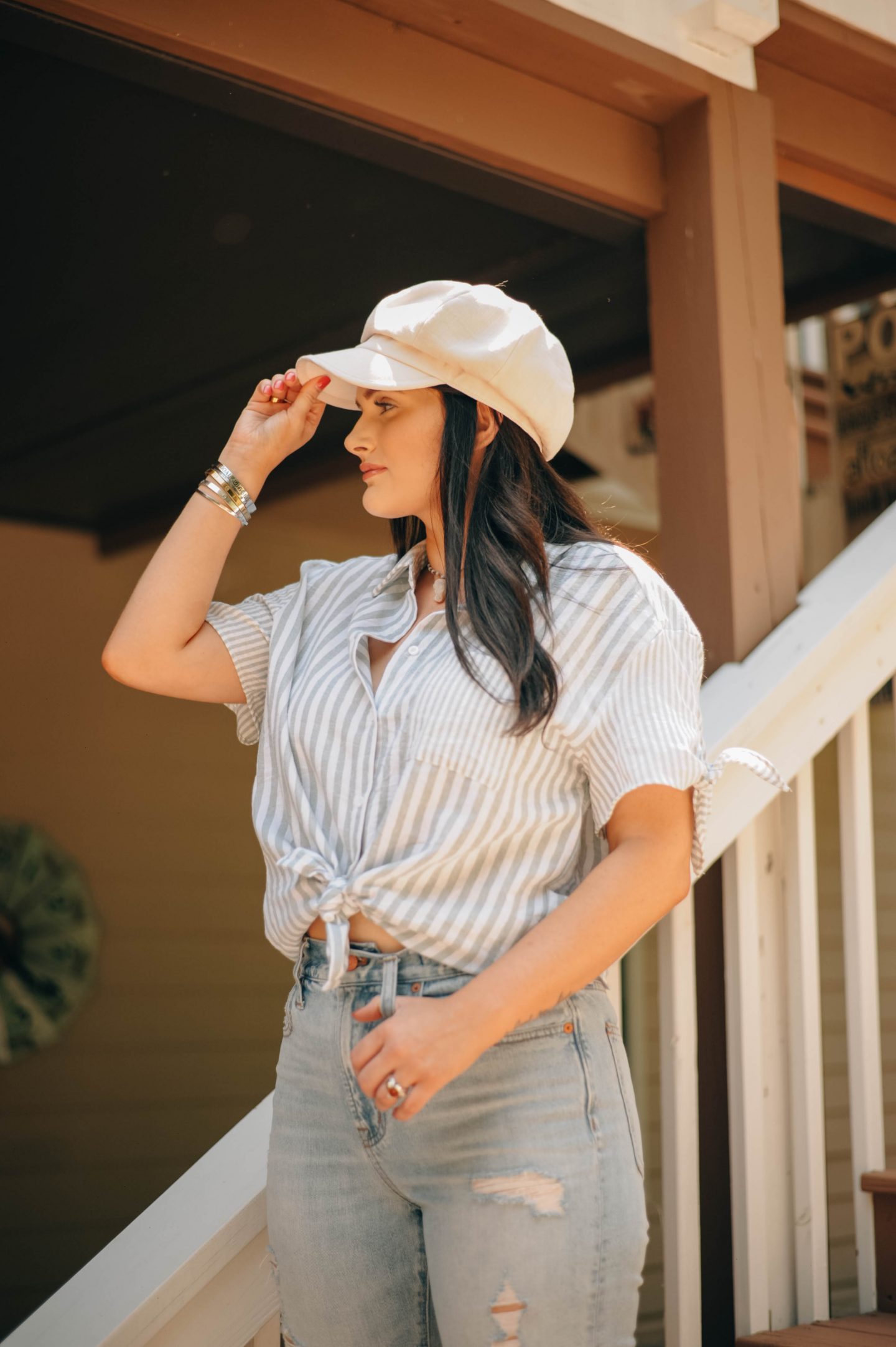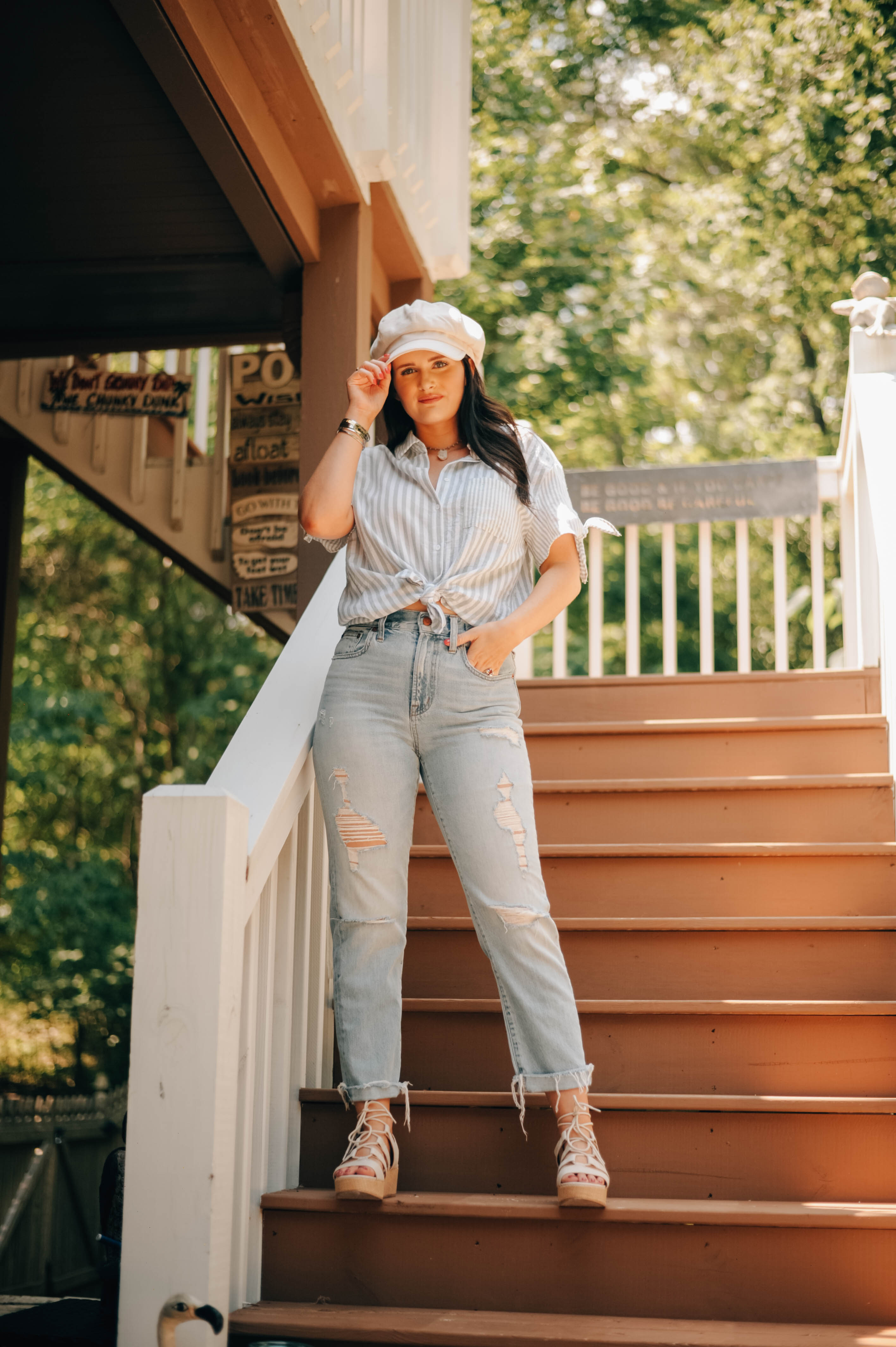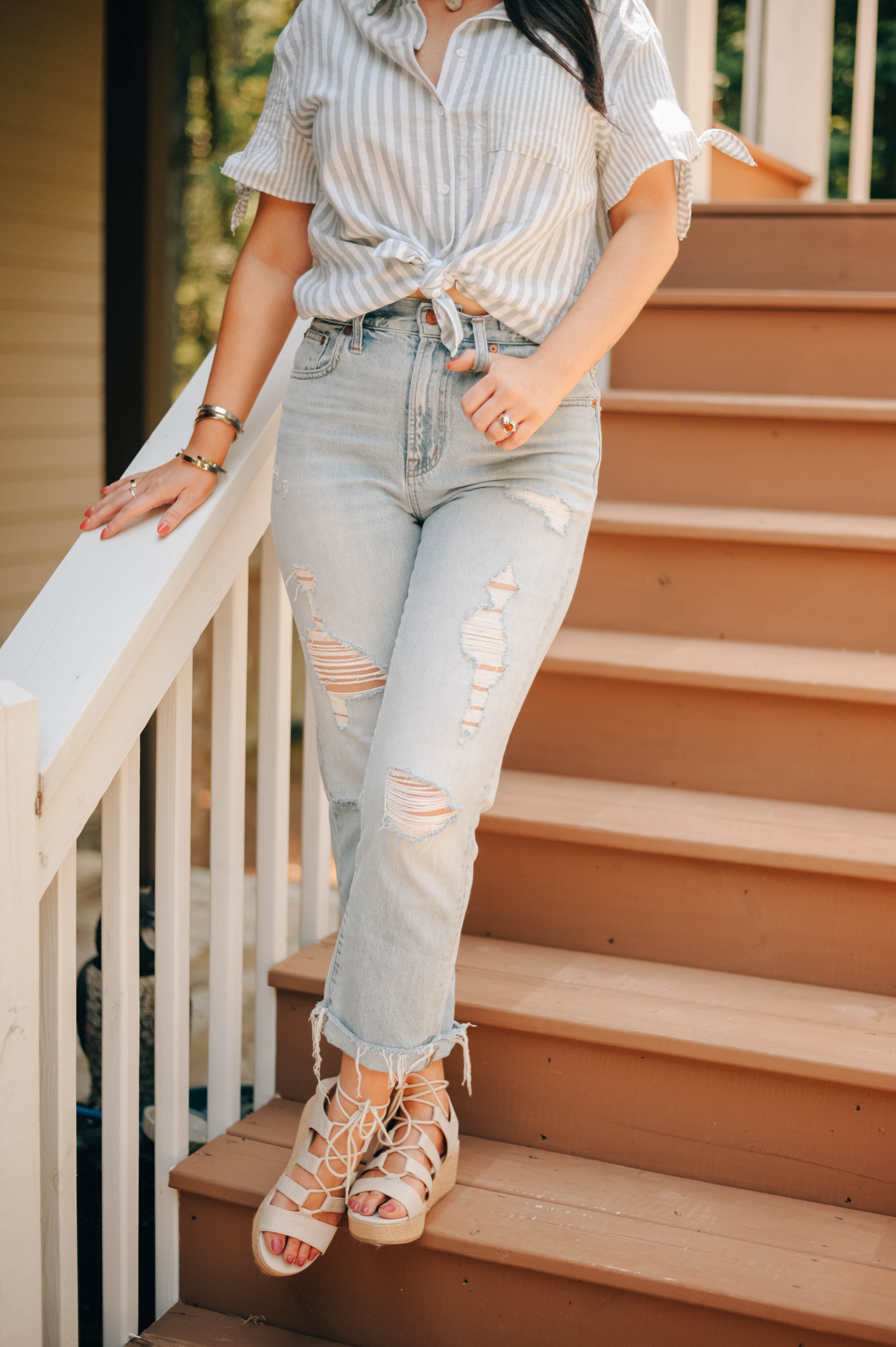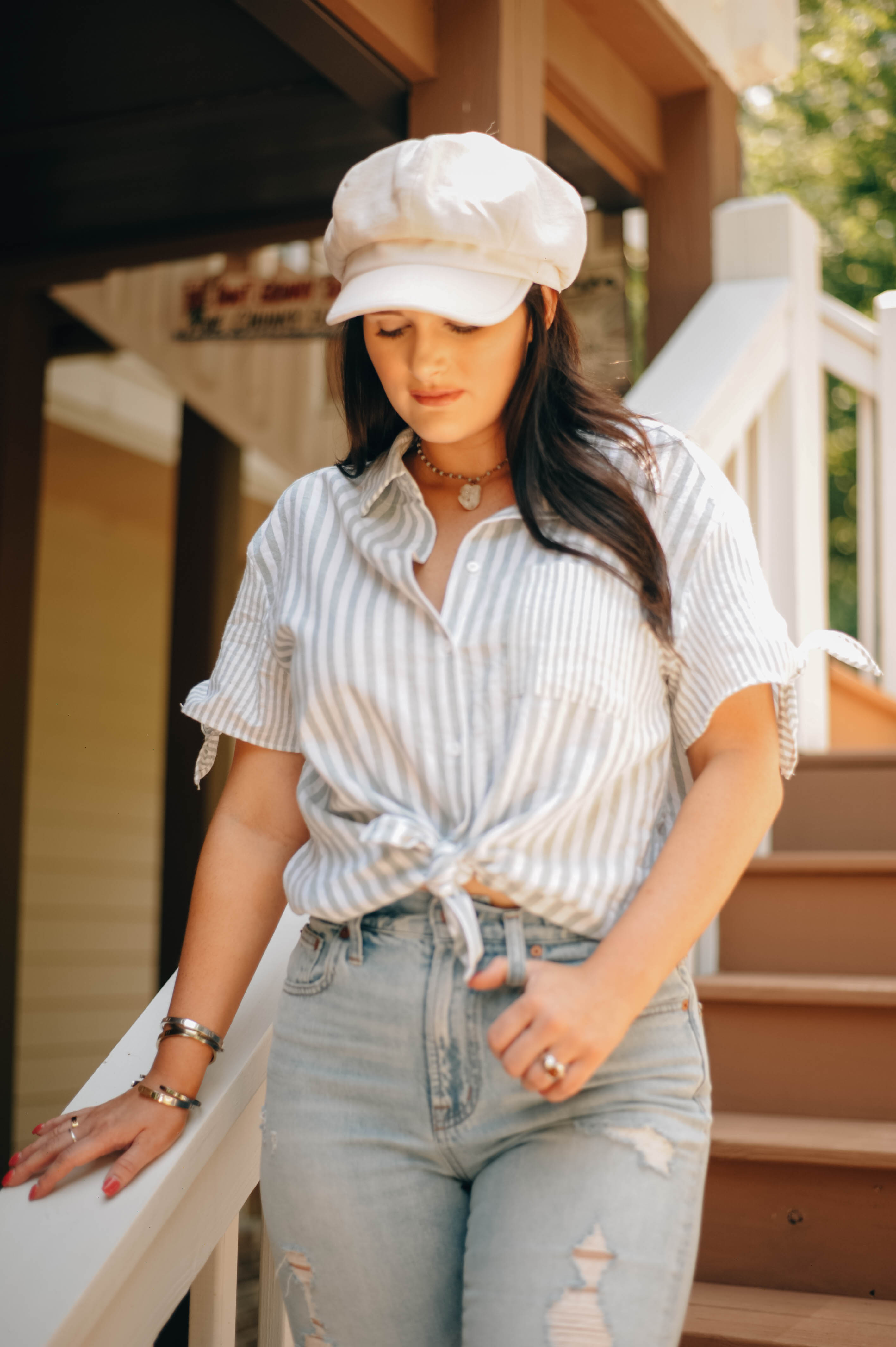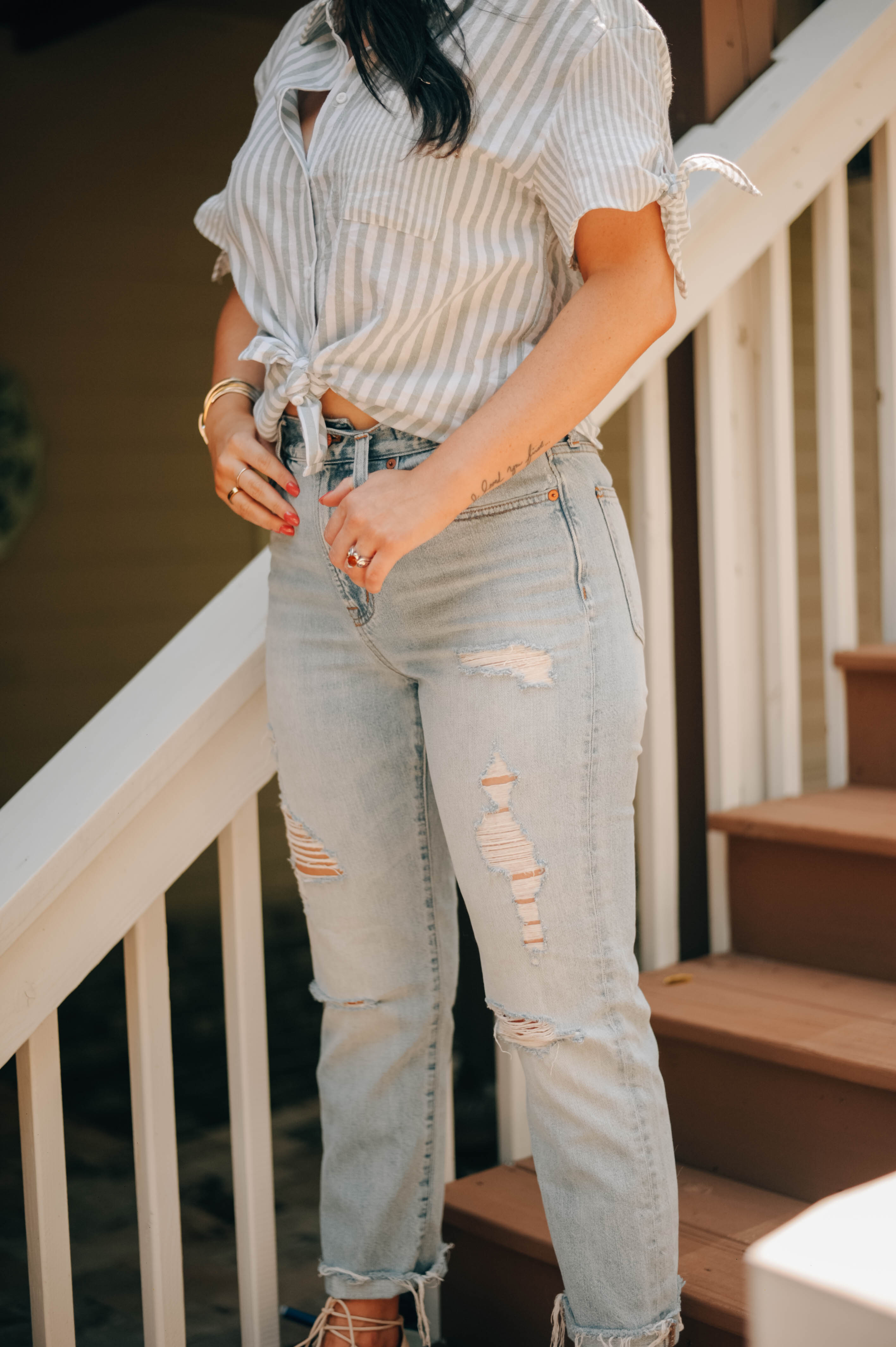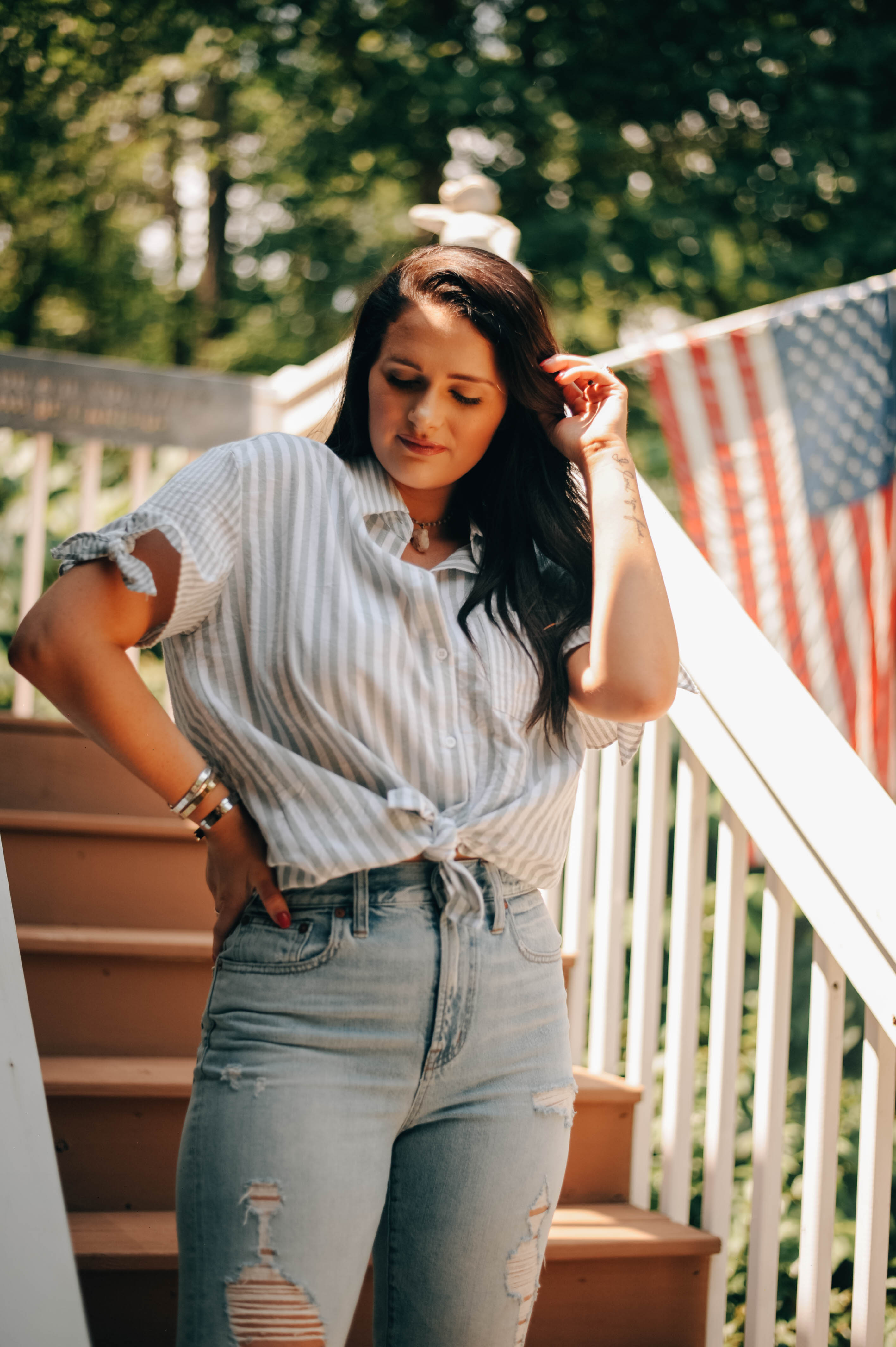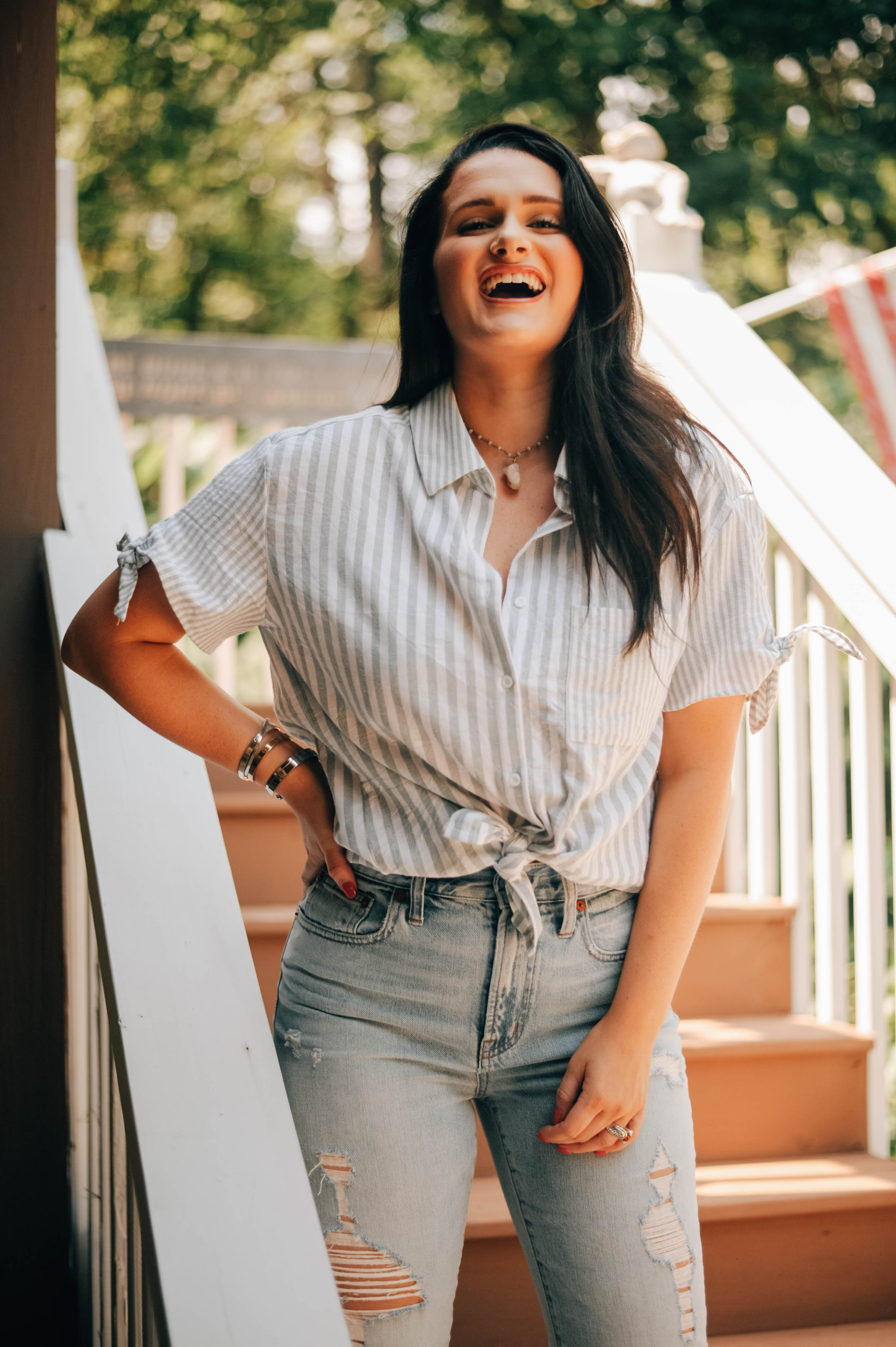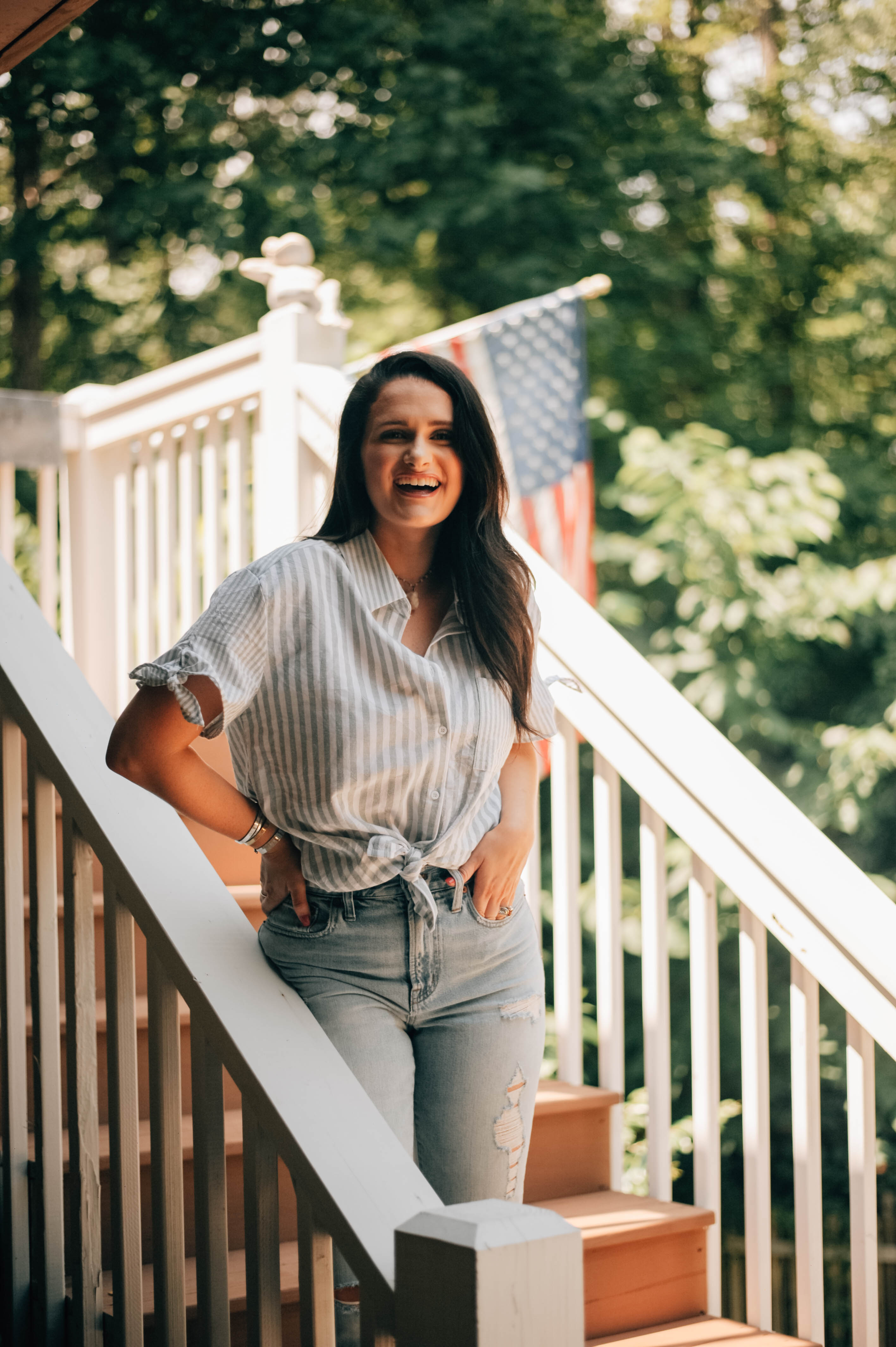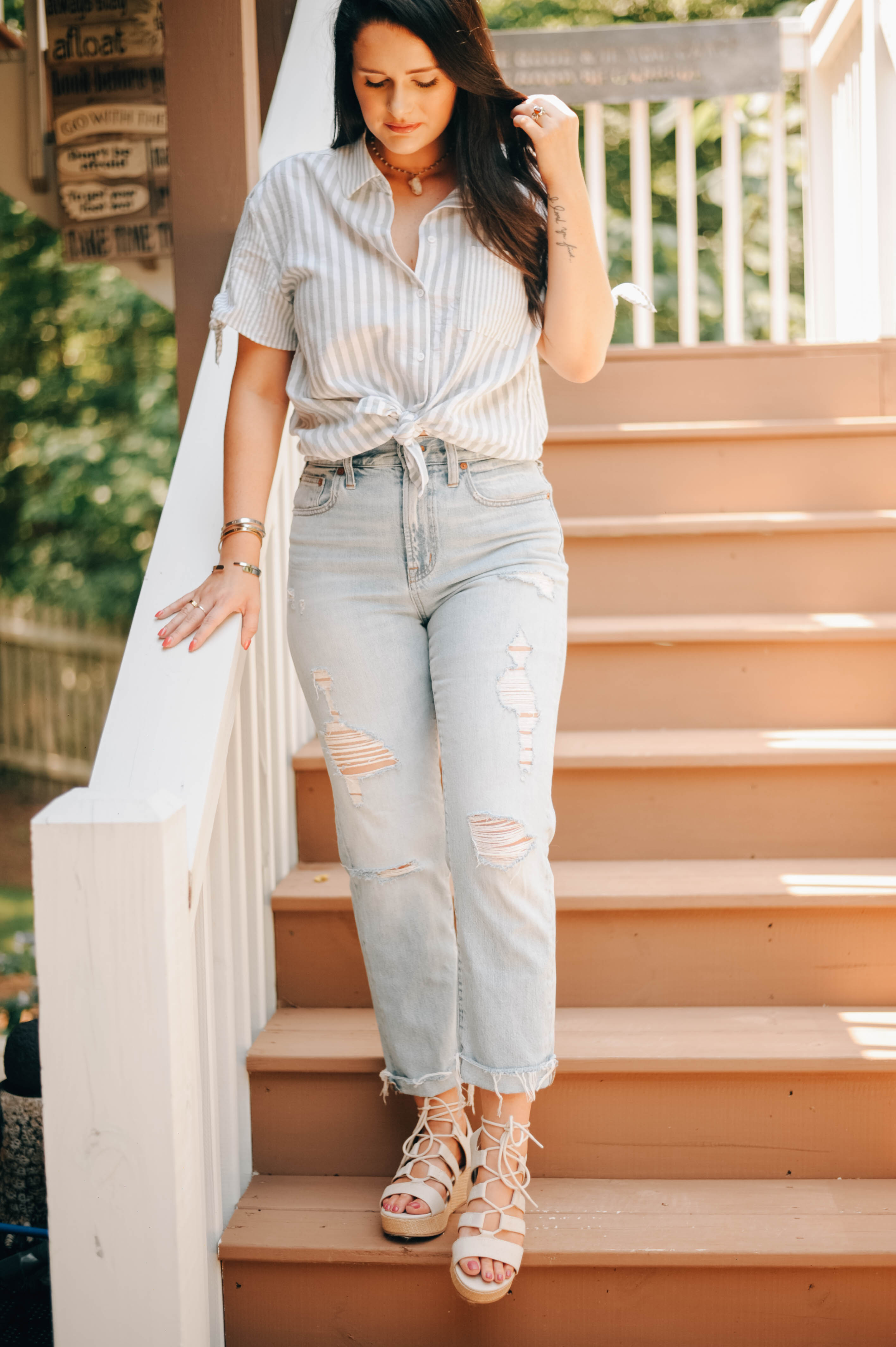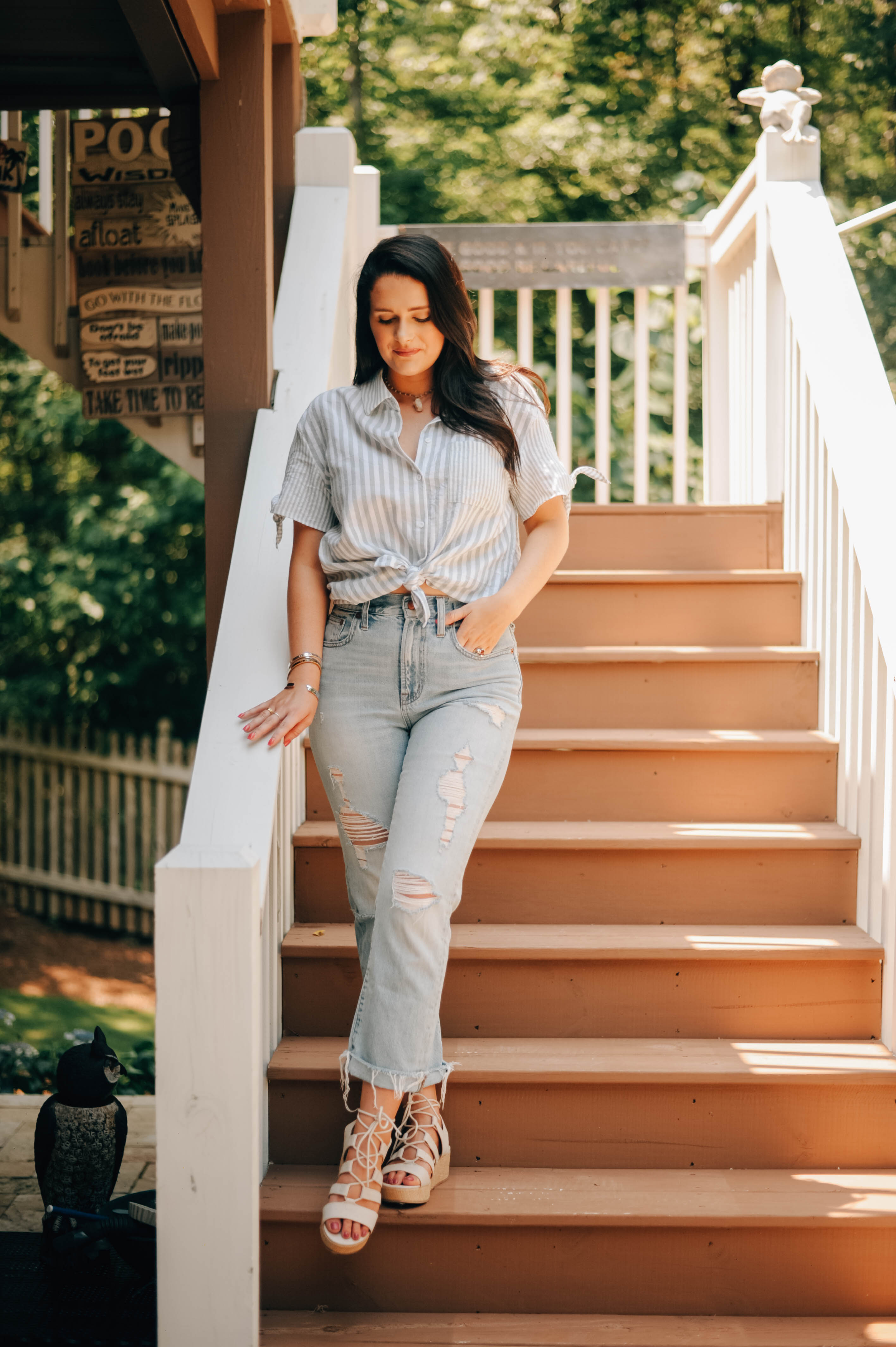 Photography by Minela Sejdin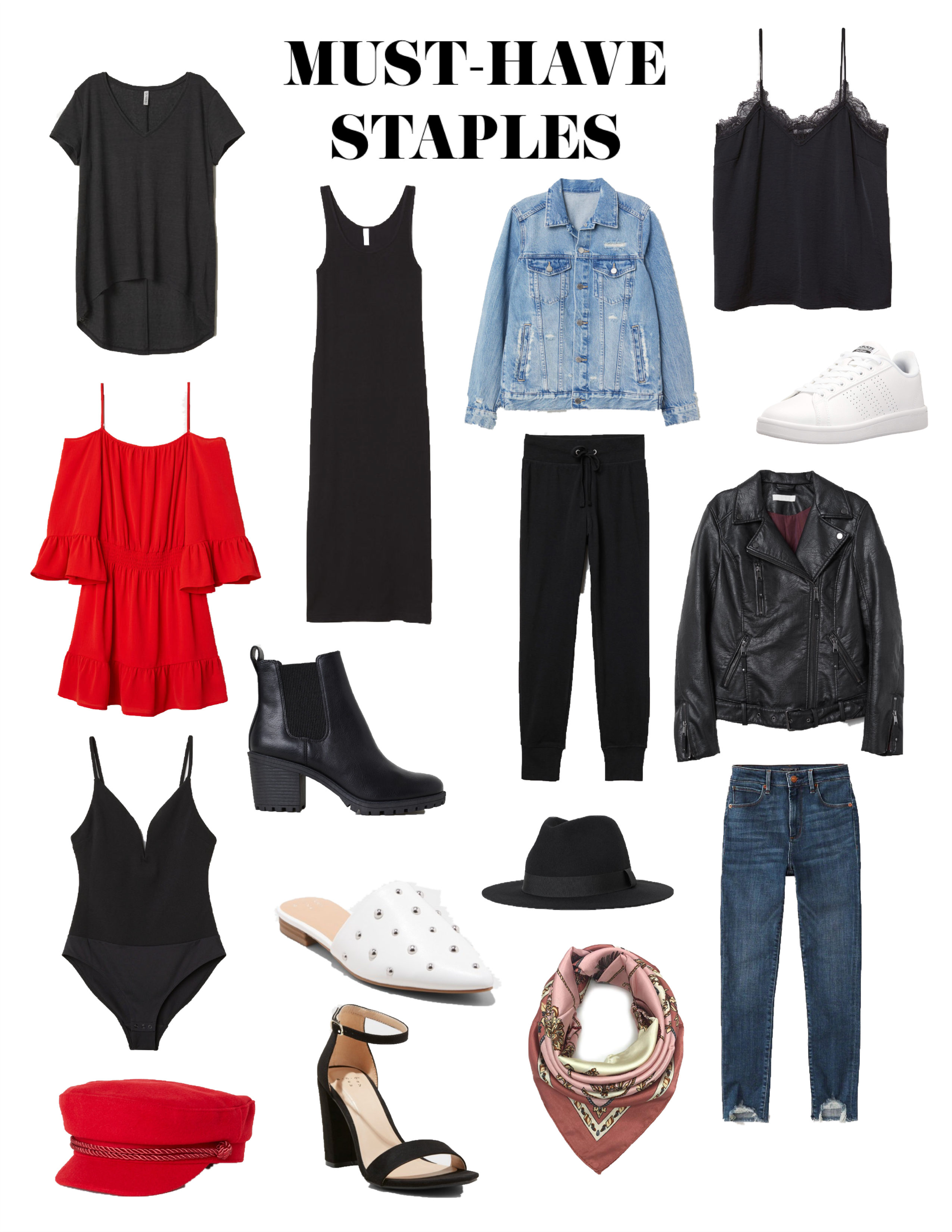 SHOP THE POST

What's up, babes! I'm so so sorry this post is coming to you late, but I didn't want to half-ass it and this week has been absolutely packed! For this week's fashion post I'm talking all about my basic staples that I have to have in my wardrobe for every season. To me, basics are some of the things that you should always splurge on. While I still keep mine affordable for the most part, these are items that I will splurge on should I find a basic that I just can't seem to live without!
OUTERWEAR
My top two basics for outwear are a good denim jacket and a faux leather jacket. It's hard to admit, but I have three different traditional denim jackets. One distressed, one regular and one cropped — one for every outfit need! I also own two or three faux leather jackets, in several different colors. Right now I'm currently on the hunt for a nice faux leather moto jacket, since the one I currently have is from high school, but it does the job! The great thing about these jackets are that they go with everything. Pair them with athleisure or throw them over a nice outfit for a date night and it instantly amps it up.
TOPS & DRESSES
My favorite basic tops to style are basic tees and camis. Having a few nice tees and tanks in your wardrobe is key because the options are endless! Layer a tee over dresses, pair them with a skirt, style them with a great pair of denim or wear them with athleisure — the styling options are endless! To me, there is something so chic about a good tee or tank with distressed denim and some pumps. Another great staple to have is a basic bodysuit. These are golden! I love styling them with jeans, joggers and skirts. They're fitting, flattering and can be transitioned to so many different seasons. Lastly, dresses!! The two types of dresses that I can't live without are a good t-shirt dress and a transitional dress like above. These dresses can easily be dressed down with sandals or sneakers or dressed up with a pair of heels or booties. That's the beauty of transitional, versatile, basic staples!
BOTTOMS
I don't even think I need to talk about denim because I literally rave about my love affair with denim in just about every post! But, for the sake of the post, I'm just going to mention what I look for in denim. My favorite kind of denim is high-rise, slim fit or boyfriend fit, either fully distressed or with light distressing on the edges so I can still rock them in the office! Another staple in my closet are joggers. These come in many forms in my closet. I love the comfy pairs for lounging and then turning them around for a good day look!
ACCESSORIES
When it comes to accessorizing my outfits, I love shoes, hats and scarves. My favorite shoes are white sneakers, booties, mules and block heels. I style my white sneakers with literally everything. That's the beauty of them! I wear them with paperbag waist pants to the office, with dresses on the weekends, with my athleisure or I throw them on with a graphic tee and some denim. For my booties, I almost always reach for pairs with a heel. My favorite pair are probably my black ones with a big chunky heel. They go well with so many different looks. Next up are my mules! I recently just bought this pair from Target and I am in love! I love that I can style them with jeans or a cute sun dress. Plus, they're perfect for the office! Lastly, my go-to heel is a block heel. I own them in two colors and whenever I can't think of what shoes to wear, I just throw on a pair of these and it completes the look instantly. One of my recent discoveries that I'm loving is styling a silk scarf different ways. I love wearing them as tops, in my hair, as a belt or tying them to my purse. Truly so versatile and adds a fun pop to anything you're wearing! Last, but certainly my favorite, are my hats. The two hats that I wear like clockwork are my felt Panama hats and my captain hats. I own several different versions in several colors and it seems as though my collections keep on growing!
What are some basics that you can't live without and seem to wear every season? Let me know in the comments down below!