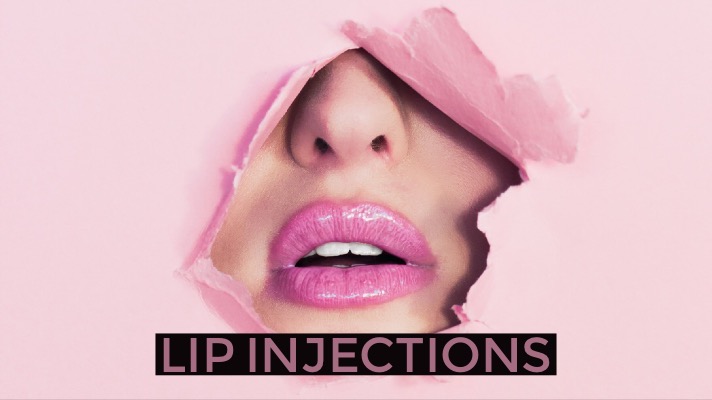 The time is finally here! I'm not going to lie, before I said something on my Instagram stories over a week ago about my injections I was super nervous to share that I had my lips done. People always seem to have something to say and want to judge anyone and everyone for choices that they make. But, I'm so glad that I shared! I never planned on hiding it, and had someone asked me about it, I would have said yes, but I'm glad that I shared because I know it's something that people are curious about. So, I'm here today to share everything from the moment I started wanting lip injections until today! In addition to this blog post Q&A with some before and afters, there is a YouTube Vlog on my channel featuring the entire process from the second I walked in the door until everything was done. I hope you all enjoy following along on this journey with me!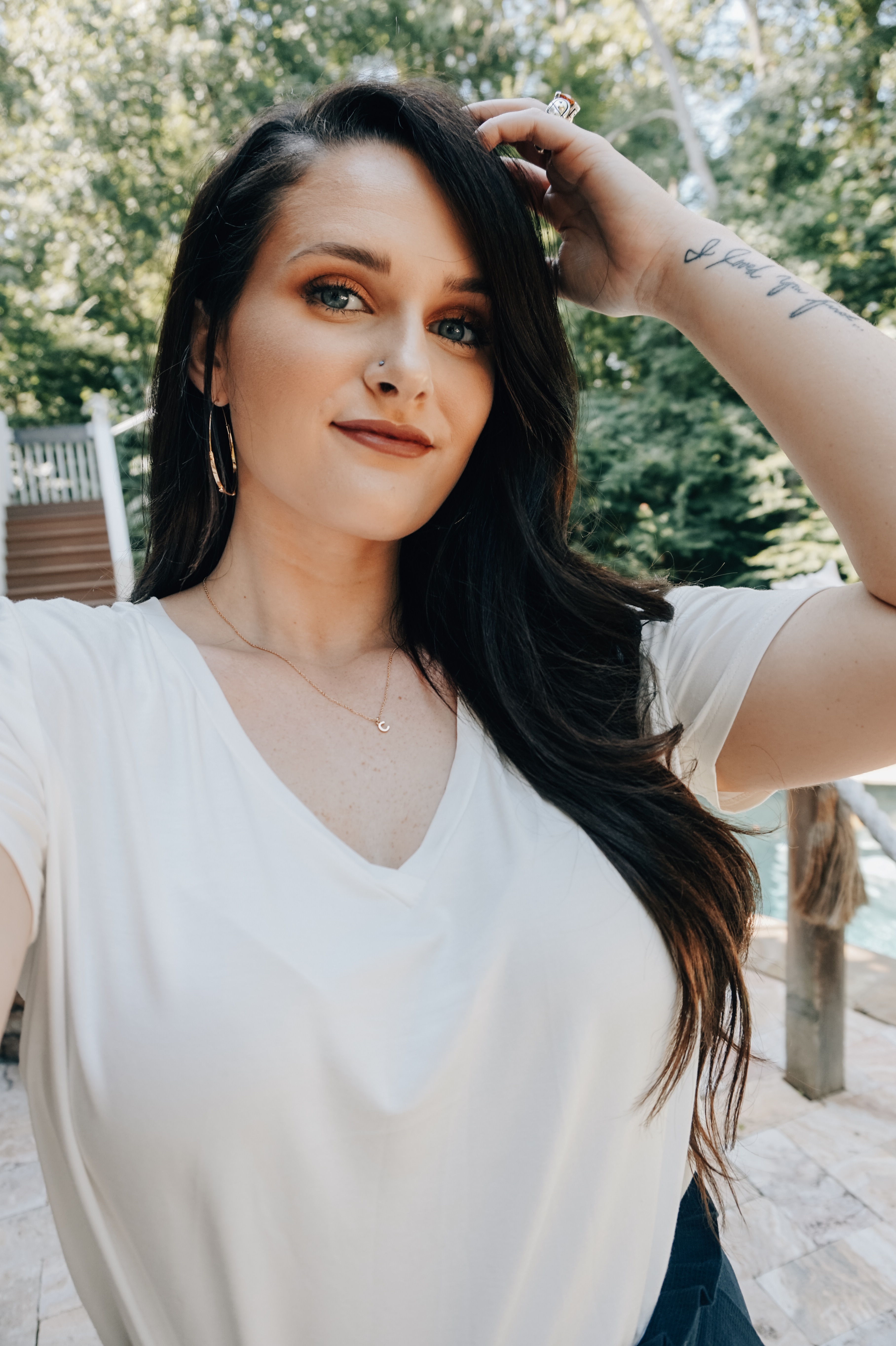 Why did you want to get lip injections?
I've always been super self conscious about my lips. Both of my parents seem to have small, slender lips and unfortunately that was handed down to me (thanks, mom and pop). I had been thinking about lip injections for over a year before I made any moves on it. One of my friends got them and I picked her brain, but I was terrified to tell my mom that I wanted them because I thought she would literally have a cow. After a long time of thinking about them, doing research, asking others about their experiences, etc., I decided to finally pull the trigger. I love doing my makeup and to me my lips just looked uneven and weird to me with and without lipstick.
How did you find your doctor to do them?
My mom had been to this place before to have stuff done (nothing crazy lol! mole removals, skin cancer on her face, etc.) and she was so impressed by Dr. Yellin and his entire staff. She said that he was truly an artist and took his time to make sure everything was done the right way. I went to one of my mom's appointments with her and talked to the nurse and Dr. Yellin about what I wanted done. After we got done talking and having them explain it all to me, I was sold. I knew that they were well experienced and had my best interest at heart, and not just what they could make off of me. I talk more about what they said in the video!
How much did it cost?
I got my injections done at Marietta Facial Plastic Surgery, Laser & Aesthetics Center with Dr. Yellin. I paid $700 for one syringe of the injections. Please note that you may be quoted a different price depending on multiple factors and the prices may change at any time! I am simply just sharing what I paid.
Did it hurt?
I'm not going to lie and say no, but it wasn't that bad. I have four tattoos and those were pretty painful. My eyebrow microblading also really really hurt, but these injections weren't unbearable. The nurses numbed me for like 45 minutes before the procedure started. They used a lidocaine numbing cream all over my lips and some inside my pout as well. Eventually it got in my mouth and numbed me down my throat and I was drooling everywhere (lol)! I hate being numb, but at least I knew that I wasn't going to feel anything!! When they started the injections, I was super nervous but it was just tiny little pinches in my lips. If you've ever had dental work done and they've given you shots, that's the kind of pinch I'm talking about! In the video you can see me cringing, but I promise I wasn't in like excruciating pain!
How was the recovery process?
This was probably the worst part of it all, and it wasn't even that bad! Right after I got them done, they were definitely swollen and a little sore. If I have one word of advice that you need to take it's to take what the docs say about caring for your lips post-op and actually do it!! When we left the office, my mom and I went to dinner because we had to wait for my meds to wear off so I could drive my car home. They were definitely in the way of eating and drinking, but I got used to it quick. My mom kept looking at me and saying 'you look like a completely different person!' It started to worry me but it eventually all settled down! That night when I got home I iced my lips on and off for an hour with my ice roller and it really seemed to help. They nurses also gave me arnica gel and tablets to use for about three to five times a day for five days. I'm not going to lie, I forgot to take the tablets a lot (oops), and I didn't put the gel on throughout the days when I was wearing makeup, but I still healed nicely! For the first week I was still pretty swollen. The tenderness seemed to go away after the first 24 hours but I was extra careful because I didn't want to mess them up! I don't think you really can, but I'm paranoid about everything. I had some bad bruising but only in one place and it was underneath my lip on one side where the doctor put injections underneath to even out an area in my lip that was slightly lifted. The bruise stayed for a little over a week but wasn't too noticeable without makeup and didn't hurt! The other part of the recovery were the areas in my lips that had more filler concentrated in some areas. Right above my canine teeth it felt like I was holding two grapes under my lips, but those pillows slowly settled and close to a month after the procedure they were completely gone. Don't be alarmed if you have small areas like this! It's just your body getting used to it and calming down. It wasn't painful or noticeable, but something that I could definitely feel. Now my lips are perfect, all settled and there is no unevenness! Another tip is to constantly keep them moisturized! I found that my lips peels a little bit and got chapped in the areas where he made the injections. I keep them covered in Aquaphor at all times and literally smothered myself in it before bed!
How long does it last?
Everyone's body is different and takes to things like this in different ways. My doctor recommended that I come back in nine months (10 months from the initial injection) for a touch up. My nurse said that if I would like to continue with fillers that I shouldn't ever let them completely go down. As of right now, I plan on continuing with my filler until further notice! But I would like to go ahead and say this right now, I do not plan on going bigger. The whole point of these injections for me was to give myself a natural pout. I didn't want it to look like I had fillers done because that's just not me. As you can see at the bottom of this post from my before and after photos, I had like no lips. I just wanted to give some life to my lips so it actually looked like I had some! Don't worry, I will not be coming out of the office in a few months with balloons on my face. All the power to ya if that's your thing, but it's just not for me!
Would you recommend it to others?
Here is the way that I look at it — if you have good lips that you've never been insecure about, and you're just wanting to do it because others are, don't. That goes for everything in life. Don't just do something because others are and it's a trend that's cool in the moment. Clothes, makeup looks, things like that, sure, give into the trends, but not something permanent/semi-permanent. Especially when it deals with your face! Now, if you're like me before fillers and you've been contemplating it for a while and it's something you want to do for you and you only, then I say go for it. Do your research first. If you're not local to here and can't use Dr. Yellin and his team, look at reviews for doctors in your area and see if you have friends that can make suggestions for you. Please, please, please, for the love of God, do not go to the first person you find on Instagram that has a good price. I'm 100% positive that I could have found someone cheaper to do my lips, but I was not about to sacrifice my health, overall look, well being and face just to save some money. This is not the time for that! If you can afford to do this and it's something you're doing for the right reasons, then I highly suggest it! I've received so many compliments on them, my mom has come around and says that they look great and I feel so much better about my lips in general. Before I have them (and my brows) done, I wouldn't be caught dead without makeup on while I'm out. Now, I'm literally going out or to dinner or work with no makeup on. Even on days when I do wear a full face of makeup, I don't even need a lipstick! I'll just throw on some Aquaphor or light gloss and call it a day.
BEFORE
AFTER