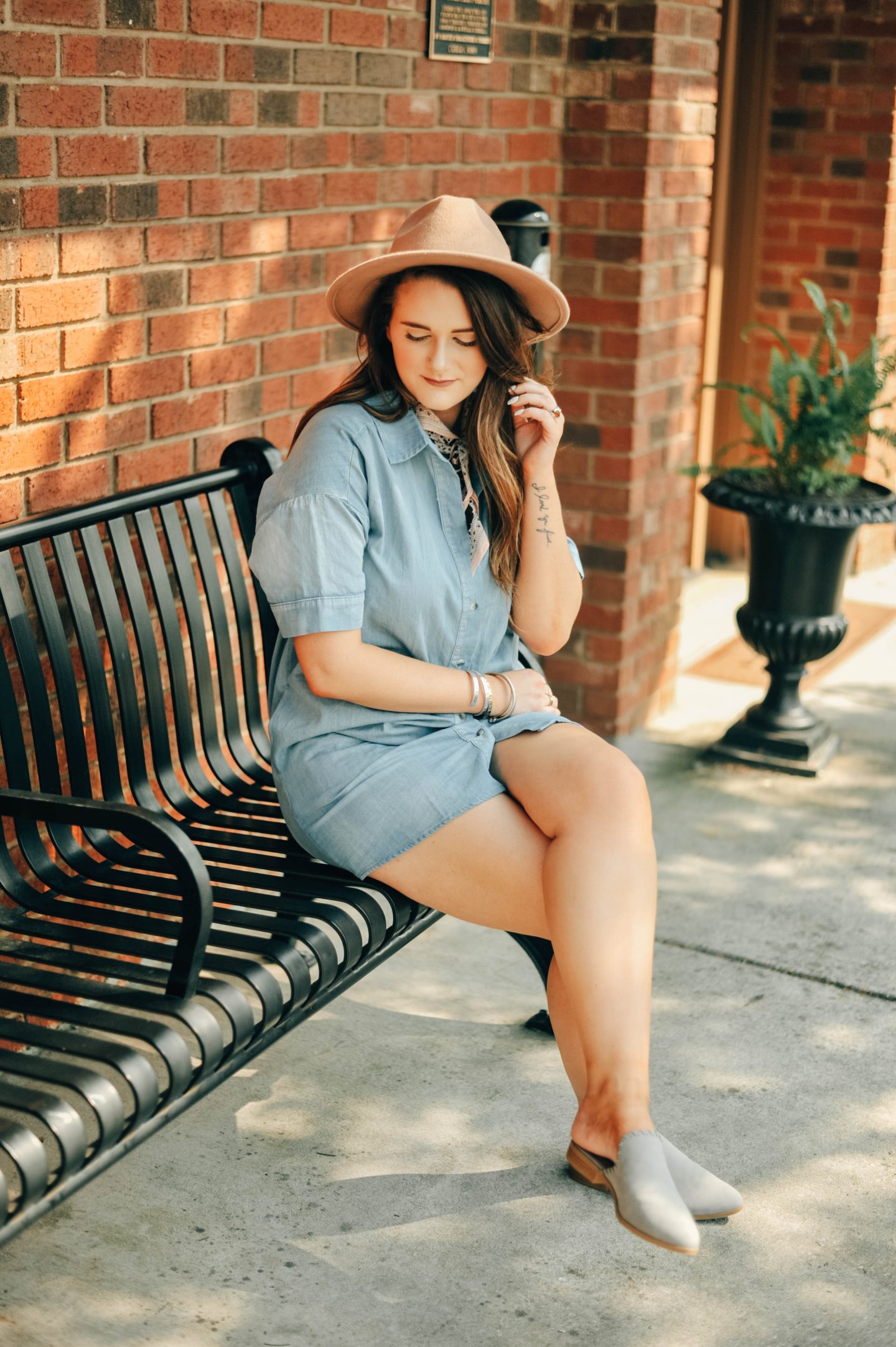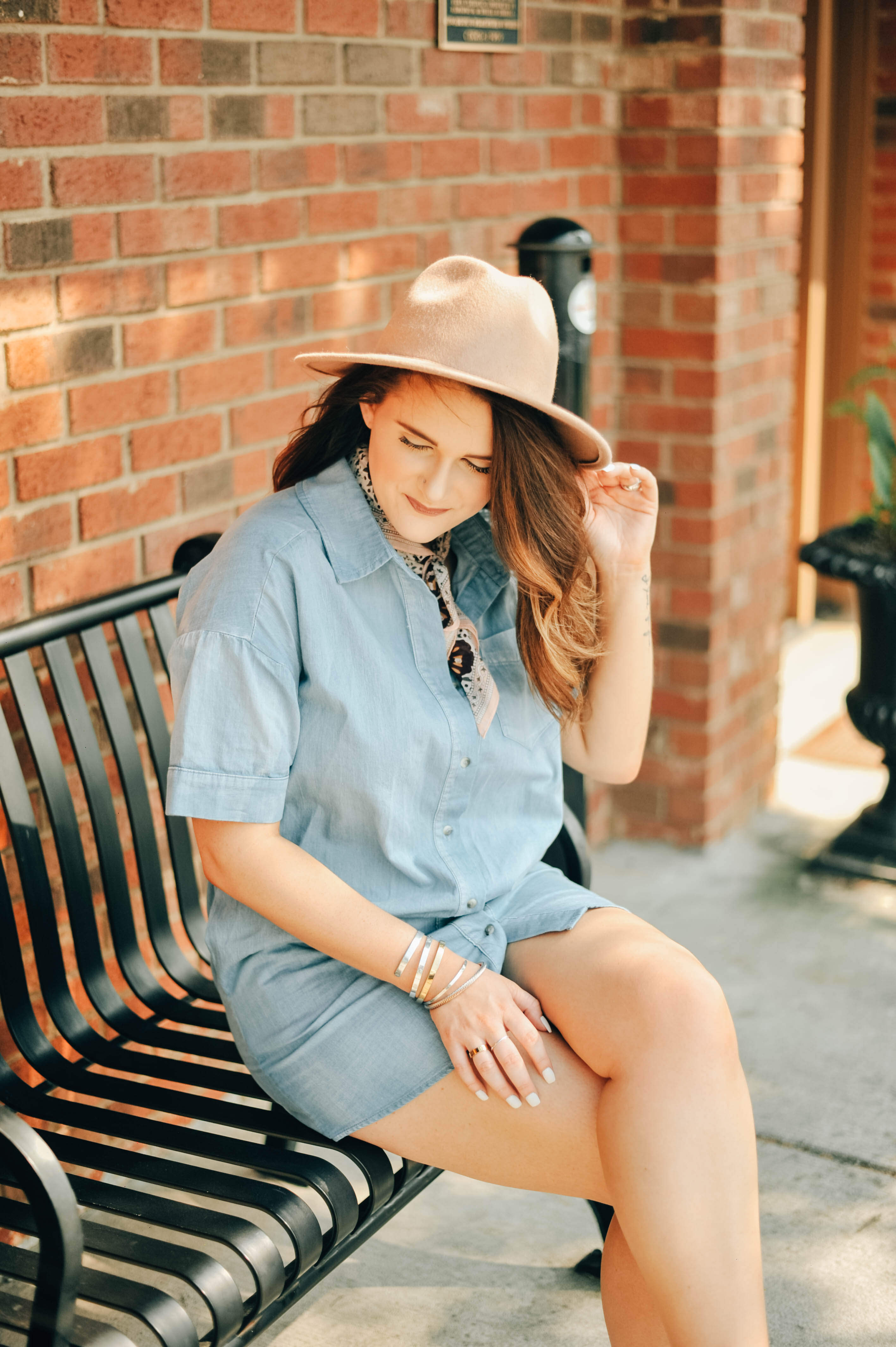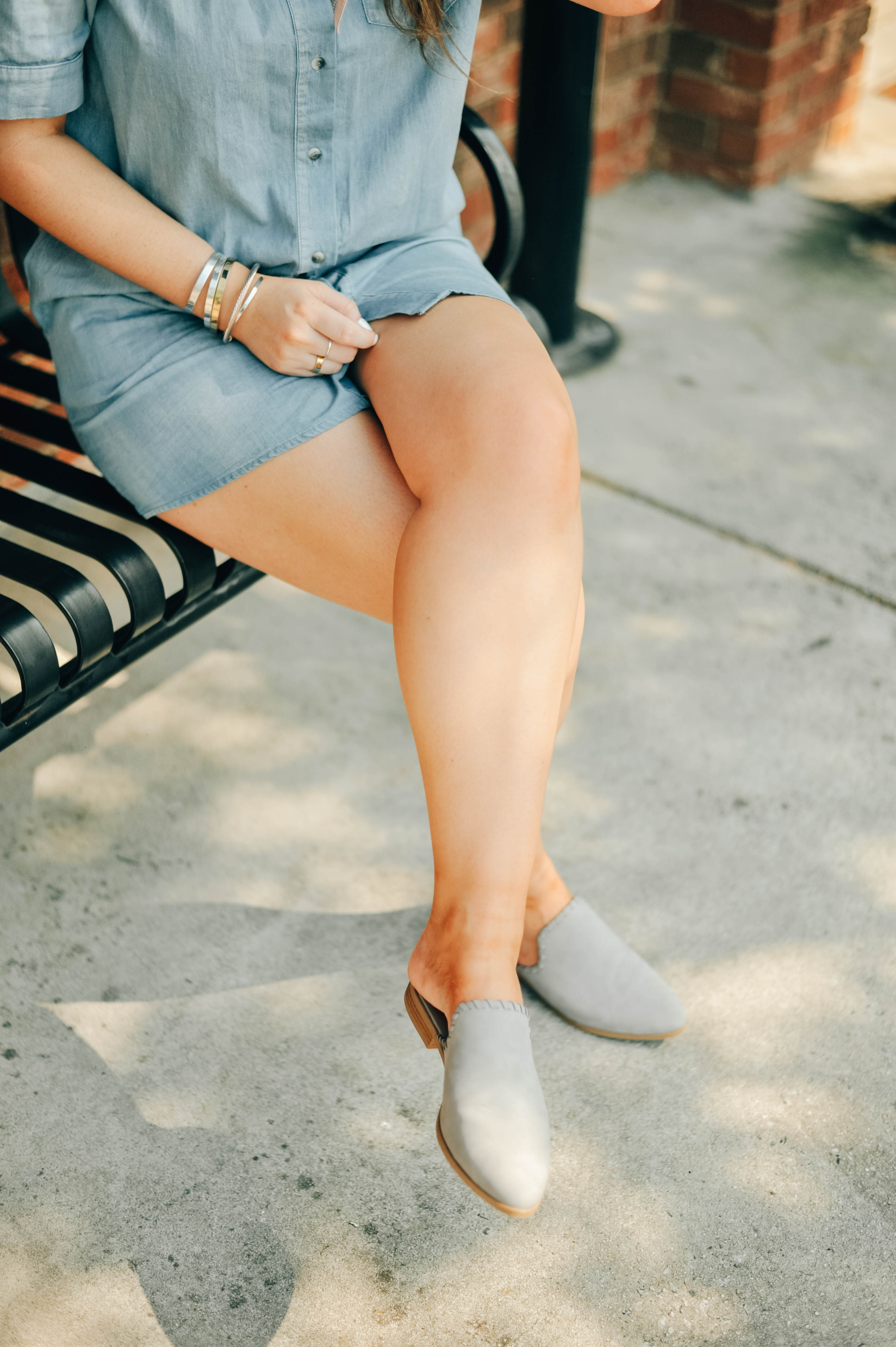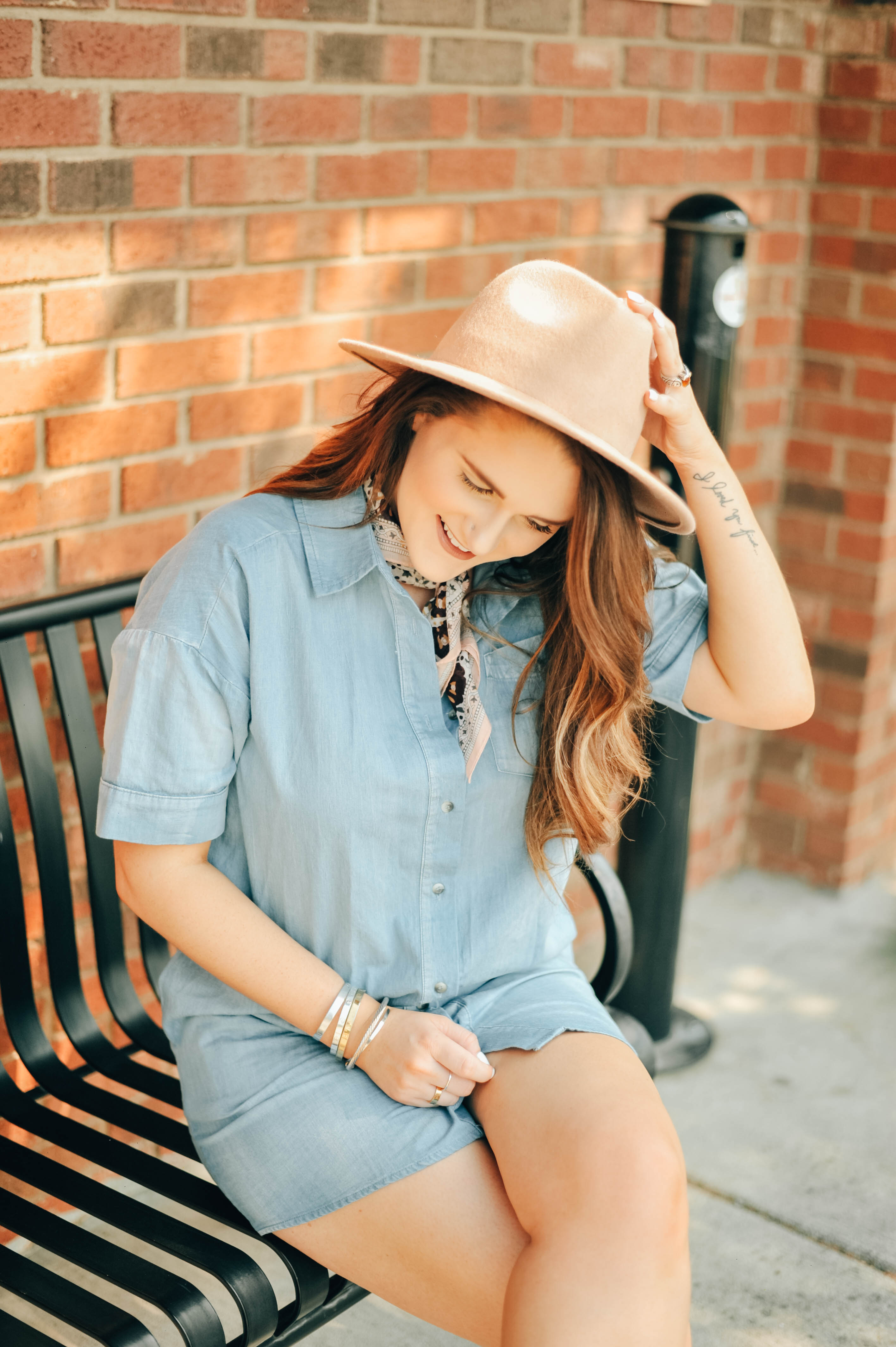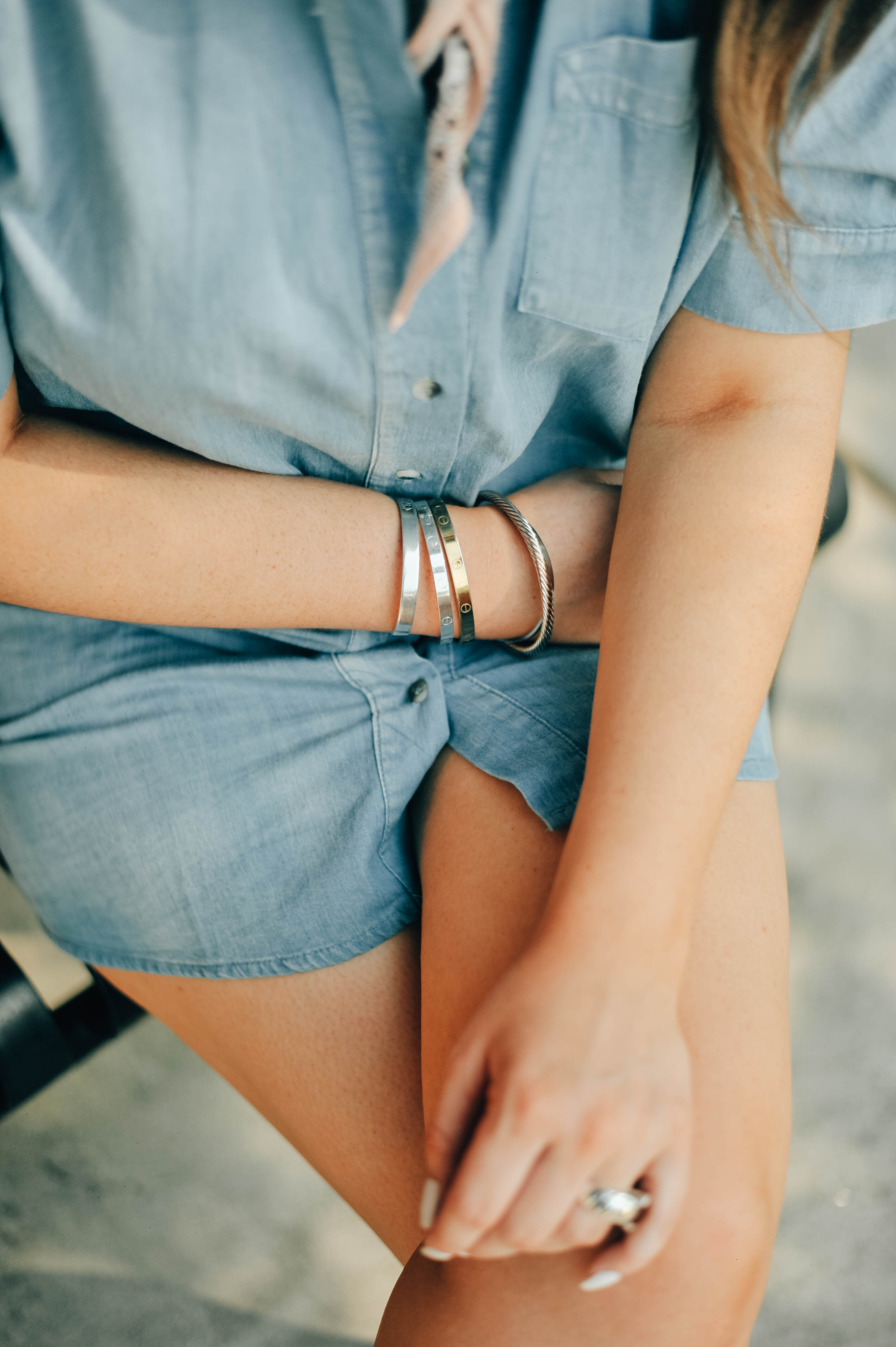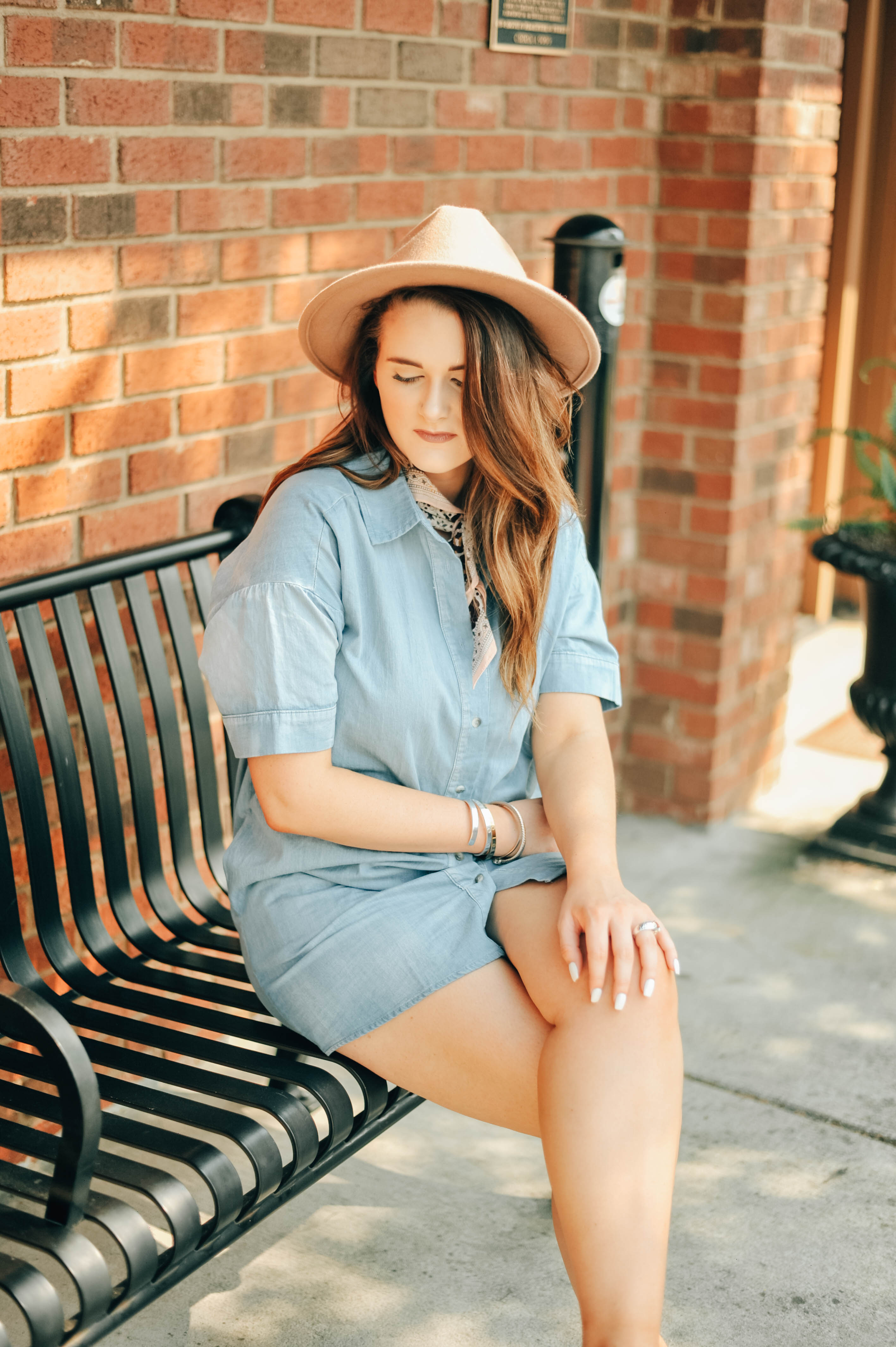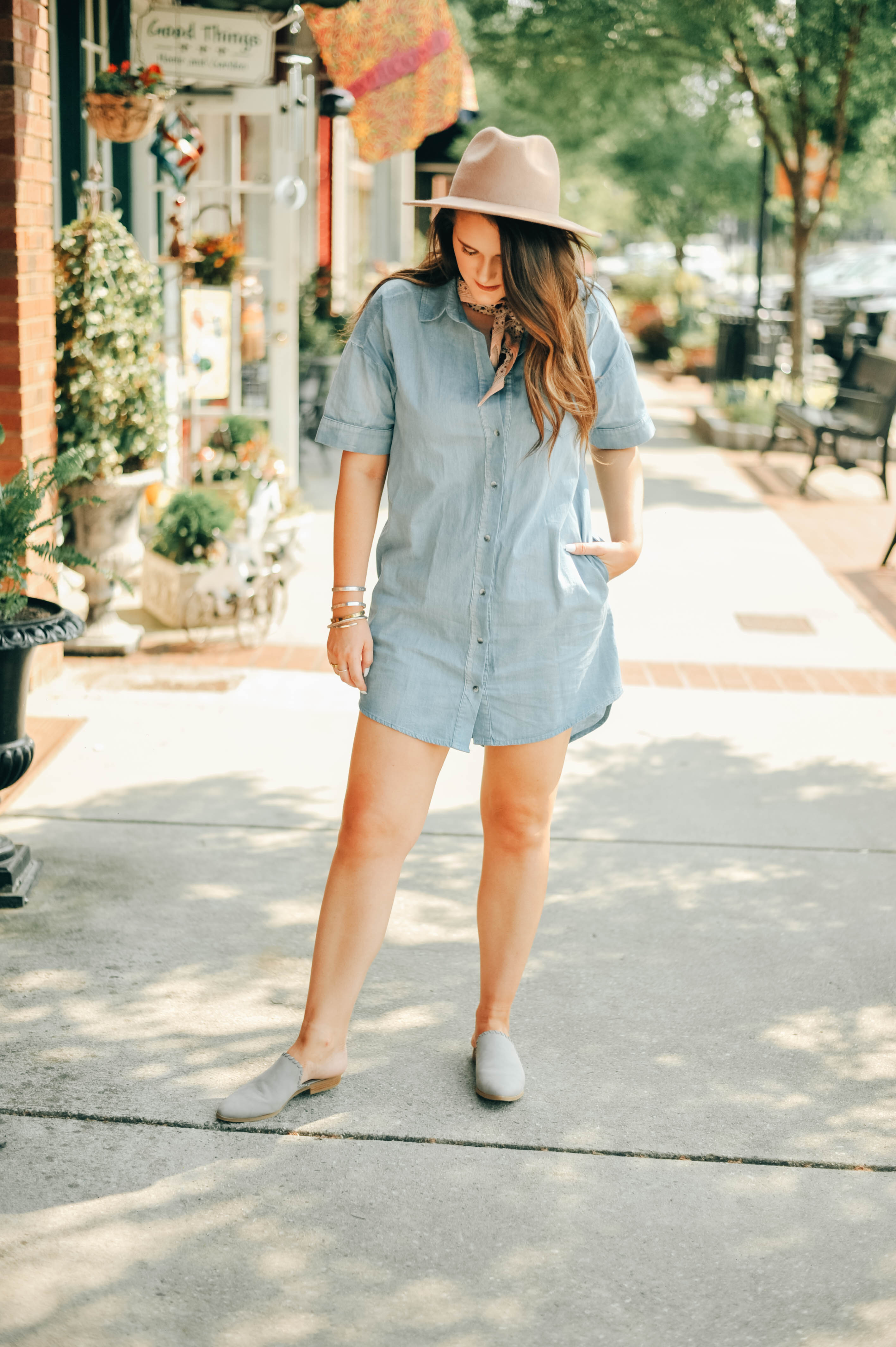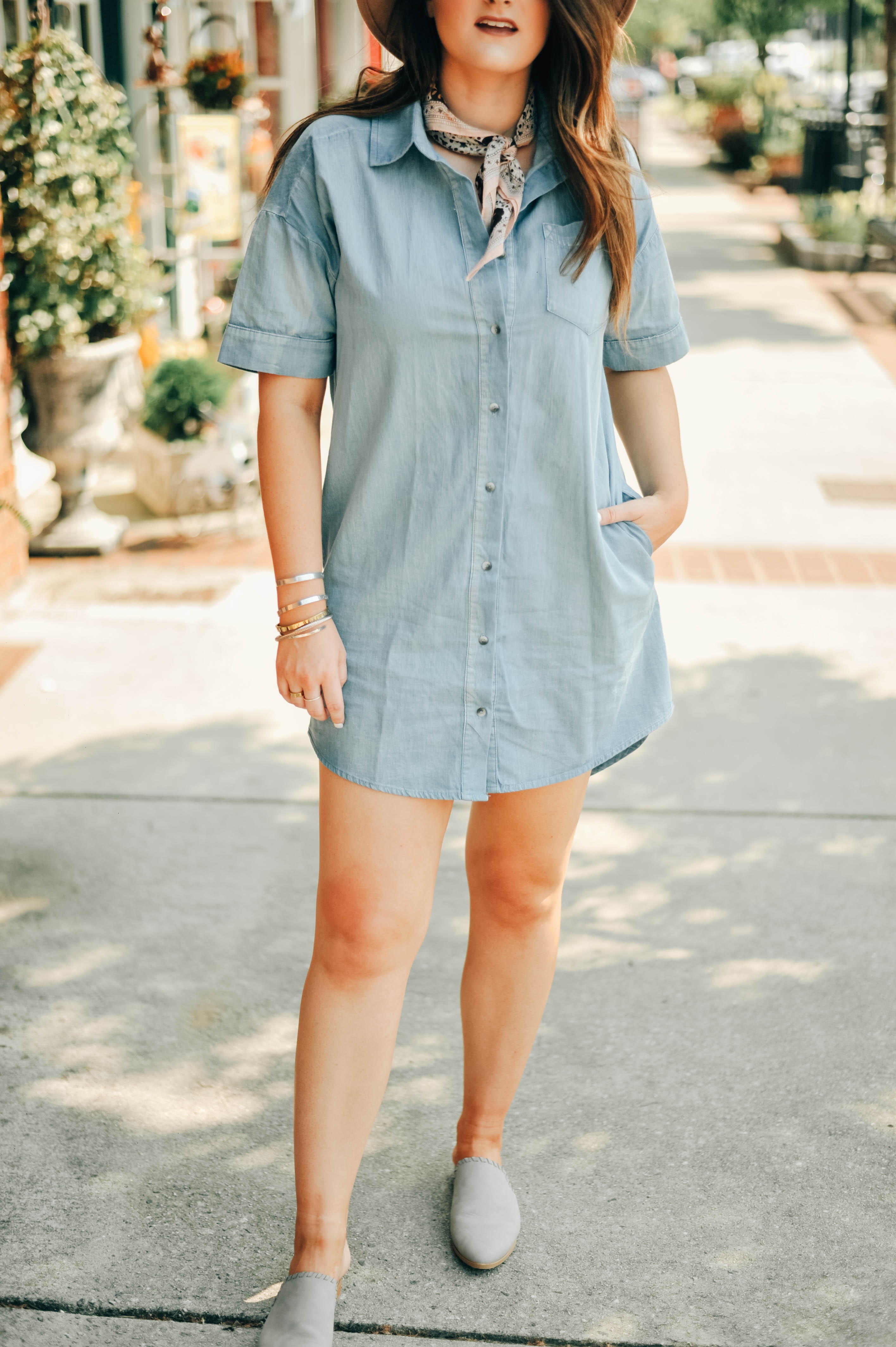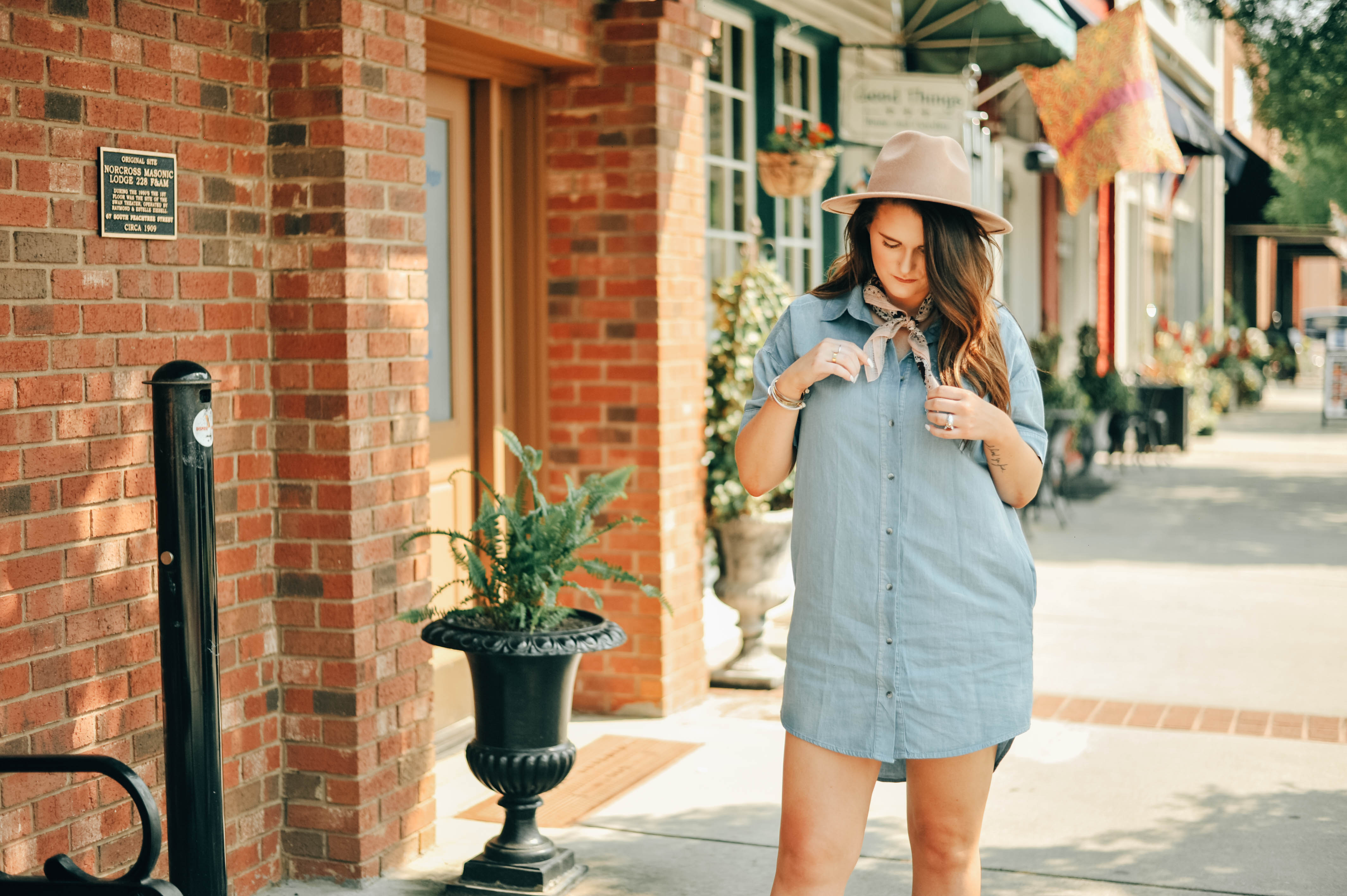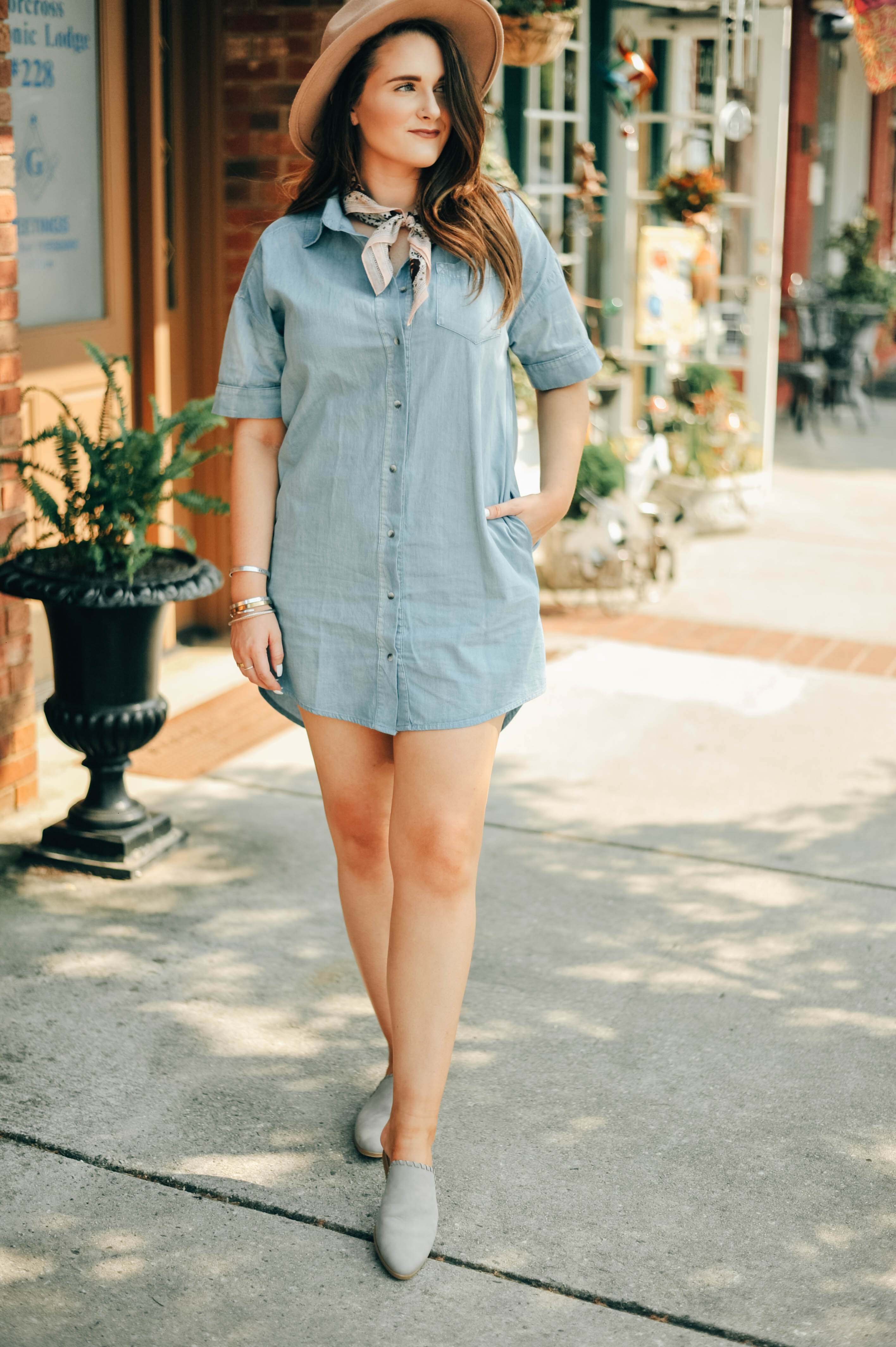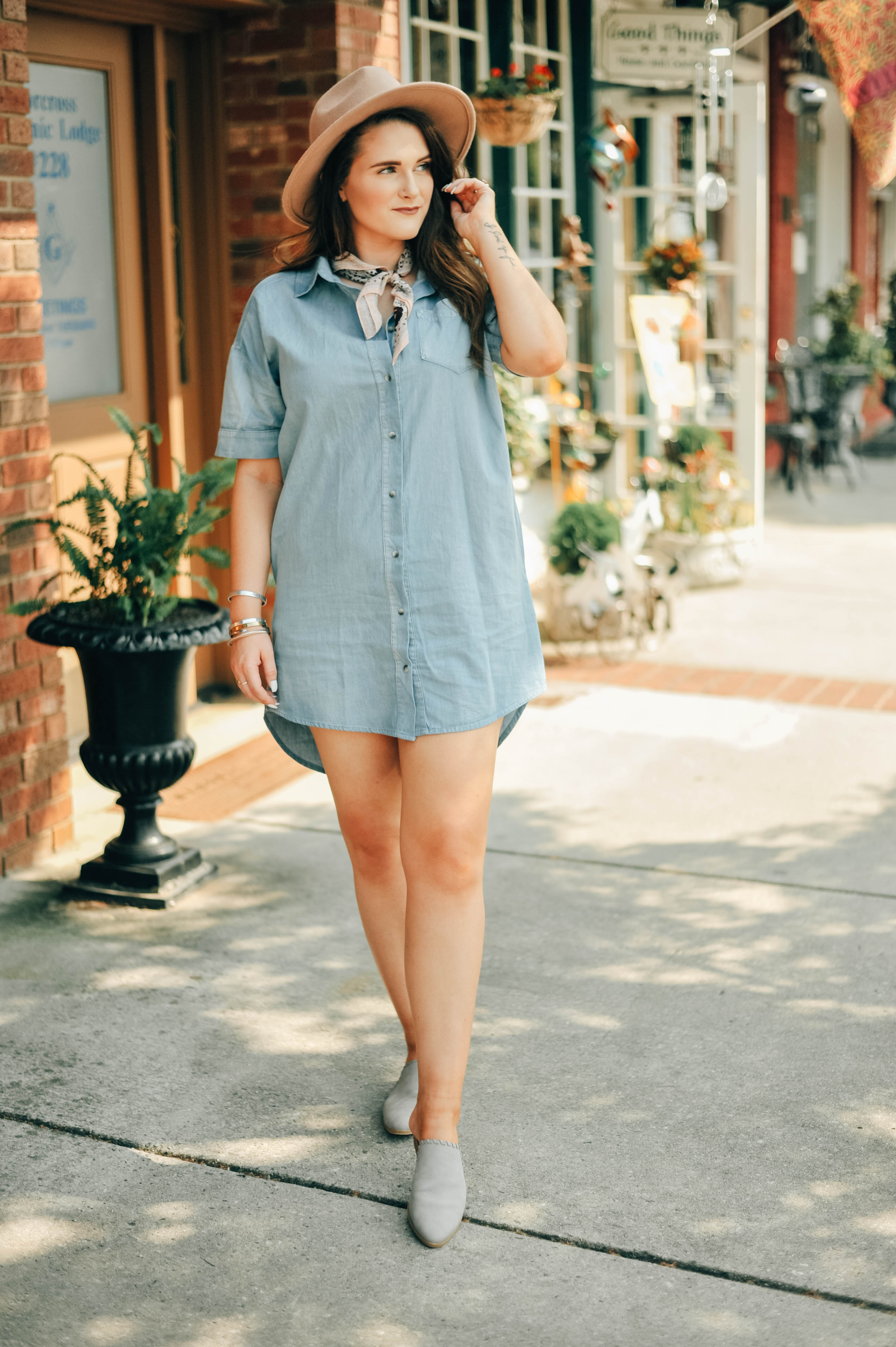 Photography by Minela Sejdin
SHOP THE POST

Accessories are everything. You can take the simplest outfit (like shown above) and completely transform it with a few poppin' extras! Listed above in the carousel you will find some of my go-to, ride-or-die, can't live without accessories. They great thing about them is that you can take these and totally make them your own. Switch up colors, patterns, styles, etc. and add them to your wardrobe, and you'll never have to worry about struggling to put together an outfit again!
HATS
I'm a hat girl through and through. I didn't realize it until college when I started wearing baseball caps out of pure laziness. Then came the Panama hats, and my obsession started. I started out purchasing cheaper options in the beginning within a wide range of colors, but recently I found the hat of my dreams and I wear it at least once a week! My Free People 'Clean Slate' hat was by far one of the best purchases that I've ever made. It's sturdy, the perfect color for every outfit and fits every seasons. I was so hesitant to invest in the hat, but it was so worth it — I've definitely put it to good use. It seems to be currently sold out but here are two similar Free people options – here and here. Aside from my classic panama hat, I also adore the bakers boy/conductor/page boy hat. I purchased my first one from Target and wore it so much that I eventually bought a cream one and a blush pink one, both from Amazon and linked above, so I had a wider color range! They're so easy to style, aren't too big and go with just about anything. It's definitely an acquired style, but I promise you'll love it once you give it a shot! And last, but not least, the classic baseball cap. They're the perfect accessory to any casual look or athleisure outfit. But let's be honest, the main purpose for them (and probably all other hats) is to hide your hair on those days you just don't feel like washing it. AKA me all of the time! I feel like people constantly say to me that they feel like they can't wear a hat, but I promise you that you can!
SCARVES/BANDANAS
My next go-to accessory is the new bandana/scarf trend. I love that they are multi-purposeful. It's not often that you find an accessory that you can wear so many different ways! For the larger scarves, you can wear them as a top, a head wrap or even a belt. For the smaller ones (and larger ones too), you can wear them around a pony tail or bun, around your neck or tie them on a handbag. The options are truly endless and you can take any outfit up a notch by simply just adding a scarf! If you don't have one, or 12, of these then you need one! Trust me. I know I say that all the time, but I promise I won't lead you astray.
SUNNIES
The perfect pair of shades will look great with any outfit, especially on those days that putting on makeup just isn't what you're feeling. I have a vast collection of shades, all very affordable, ranging from aviators to round frames to square frames. It's important to find a fit that is right for your face. And there doesn't just have to be one style that you stick to! It's great to have a wide selection because then you have options that can take your outfits in different directions.
PURSES
Yet again, I have a great collection of purses. And while I'm probably carrying a tote of some sort the majority of the time, I love a good small bag or structured mid-size tote that goes perfectly from the office to a date night. It's important to find your style of purse because everyone prefers something different. For me, for day-to-day I like a bigger bag with structure and organization so that I can load it down with all of my stuff for work and the other random things that I won't go anywhere without lol. I also keep small makeup bags in my purses so that my bag doesn't get messy and I can easily transfer what I need from my everyday totes to my smaller bags. If I'm going on a date night or I'm heading out for the day with a friend and I know I won't be needing my planner, then I'll reach for a smaller bag and just throw in my absolute essentials — wallet, lipstick/gloss, hand lotion, charger and gum. I have a few different smaller bags and I love how some are strictly for the daytime, and some are better nighttime bags, but there are also some that go both ways!
SHOES
Shoes are my weakness. And I'm sure you can probably say the same… I love everything from a sneaker to a classic pump to a fun sandal and platforms. I don't think I've ever met a pair of shoes that I didn't like, well, you know within reason! For the warmer months, my must-haves are platform anything and mules. They're the perfect shoes for any outfit and you're able to dress them up with a dress or skirt, but they also pair so well with distressed jeans and a tee. I also don't spend an arm and a leg on shoes during this season because each year the trends change. But if I find something I can't live without, no matter the season, I'm willing to splurge on them.
BELTS
These have recently become a favorite of mine. I used to wear belts for the sole purpose of keeping my pants up, but now they're such a fashion statement and I'm all about it. From thin belts with standout buckles to double buckle belts, they're all so fun and unique, which makes for the perfect accessory. Lately I've been taking belts that usually go around my hips, and styling them around my waist. Again, why buy a product (no matter the price) if you can't get many good uses out of them?!
JEWELRY
Lately the trends for jewelry have toned down. It's all about the traditional metals with the occasional pop of color or bold piece. For me, I love the simple statement pieces and layering several items in one look. The key to styling jewelry is to not over do it. You don't want to be so heavily accessorized that no one can actually focus on the outfit as a whole. Pro tip: come up with your signature pieces. For me, I wear the same rings every single day along with several basic bangles. This way, when you're in a crunch and have the perfect outfit but just need something else, you can throw on your signature pieces and the outfit is all you! If your actual outfit is busy and bold, go with simple jewelry. But if you're wearing something on the more neutral side, this is the time to take your jewels up a notch!
JACKETS
Last, but not least is another trend that I'm loving – jackets. You can never go wrong with layering, even if it is the peak of summer here in Georgia. My go-to is a denim jacket. You literally can't go wrong with it! From pairing it over a t-shirt dress to wearing it with athlseisure or with a great pair of jeans and cute tee – it pairs well with everything!
What's your go-to accessory that you can't live without in your closet?