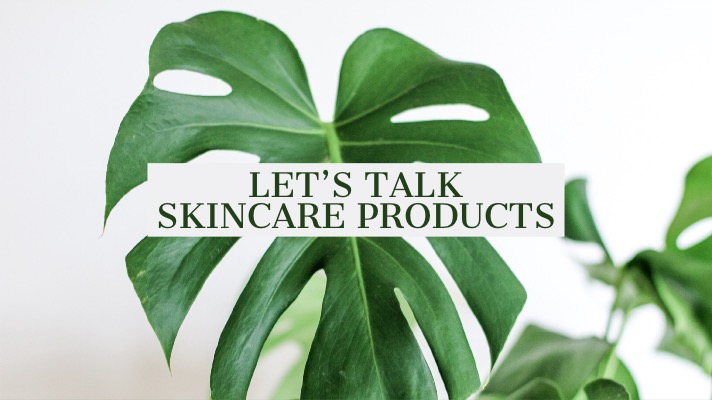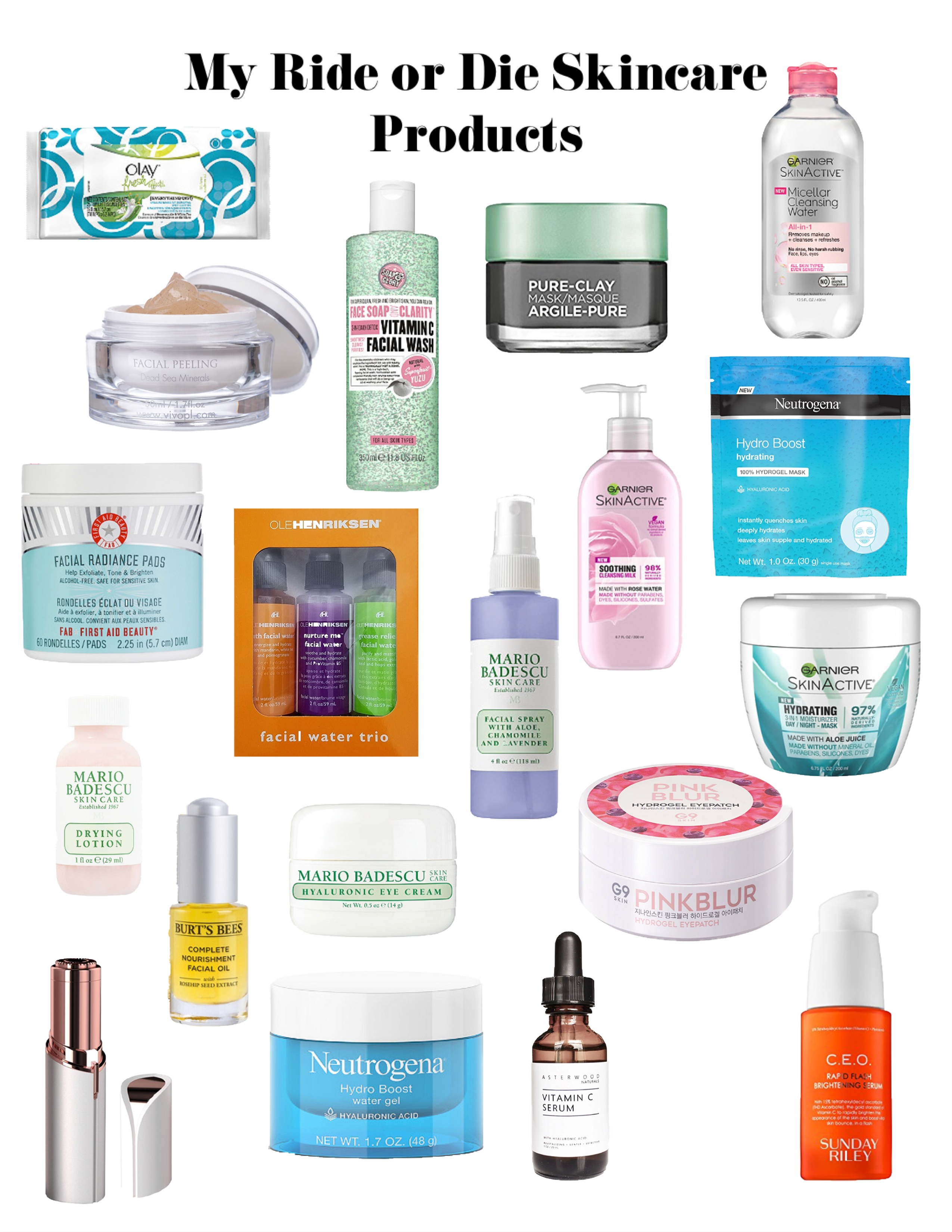 SHOP THE POST

Let's talk skincare. I'll be the first to admit that there was a while where I didn't care much or put in much effort when it came to my skincare routine. Now that I'm wearing more makeup, and some expensive products at that, it was time to start treating my skin the right way. In my opinion, if you aren't willing to put in the time and money into treating your skin right, then don't bother wearing all of the makeup because it's just not going to look as good (I've learned this the hard way). So now that I feel as though I've perfected my skincare routine, it's time that I share! Just a disclaimer: everyone's skin is different, and different products work for different people. If you are struggling with major skin issues, please see a dermatologist before using my suggested products!
If I'm taking off my makeup, then I start with the Olay Fresh Effects makeup wipes and follow up with micellar water to better remove the mascara in a gentler way. I always do my face masks and use exfoliants at night so that my skin has a chance to breath and recover, so after removing my makeup, I would just rinse my face with warm water and then apply my masks. My favorite masks are the L'Oreal clay masks and the Neutrogena sheet masks. As far as exfoliants go, I use several different microdermabrasion ones, but the best exfoliant/peel that I have found is from Amazon. You simply take a small amount and rub it all over your damp face in circular motions. The more you massage your face, the more small beads start to form – literally all of your dead skin comes right off. It's not too abrasive, doesn't irritate my skin or leave it red and raw. Before doing any sheet masks or under eye patches, I first wash my skin to remove any excess from the previous masks. Two face washes that I'm loving right now are the Garnier SkinActive soothing cleansing milk and Soap & Glory's Vitamin C facial wash. I switch between the two because one is more gentle than the other. Also, the Soap & Glory one is perfect for the morning because it really wakes up my skin and the beads are not harsh at all! After washing my face, I use a facial pad like Stridex, Oxy, or my personal favorite, First Aid Beauty. These help with deep cleaning your pores and preventing/helping blemishes. If it's nighttime, then this is when I would do my sheet mask and eye patches. Then I spritz my skin with a toning spray; right now, my go-tos are Ole Henriksen facial sprays. Next comes the most important step – facial oils and serums. I know what you're thinking, 'I have oily skin and I'm not about to make it even worse.' Well, I thought the same thing too until I learned that my sin actually needed oil and it was overproducing. Ever since I've been using a facial oil (a year now), my skin has been forever changed. I no longer have problems with my foundation breaking up in my t-zone! As far as serums go, I reach for those at night. I've only been using the Asterwood Vitamin C serum for over a week, and I really think it's working. I was struggling with some small bumps on my chin, and since then they seem to have subsided. The other one that I love is the Sunday Riley C.E.O Brightening serum – expensive, but worth every penny. For the final touches, I apply a generous layer of moisturizer. In the evenings, I apply a thick layer of a cream moisturizer to heavily hydrate overnight, along with eye cream! In the mornings, I use my holy grail, ride or die, all time favorite skincare product – Neutrogena HydroBoost Water Gel. I've been using this moisturizer for over a year (thanks to Linds) and I've never looked back. I love that it's water based, so it's the perfect base before I do my makeup, or it's just a refreshing finish. Finally, I finish off my skincare routine with a heavy spritz of Mario Badescu Aloe, Chamomile and Lavender facial mist.
If I'm going to bed and I have a few blemishes, I dab on the drying lotion and head off to my beauty sleep. Two products that I use to tend to my skin are the infamous ice roller and the Finishing Touch Flawless Hair Remover. I started dermaplaning and shaving my face for an airbrush finish with my makeup and I'm obsessed! The ice roller is incredibly soothing, relaxing and helps tremendously with swelling and redness.