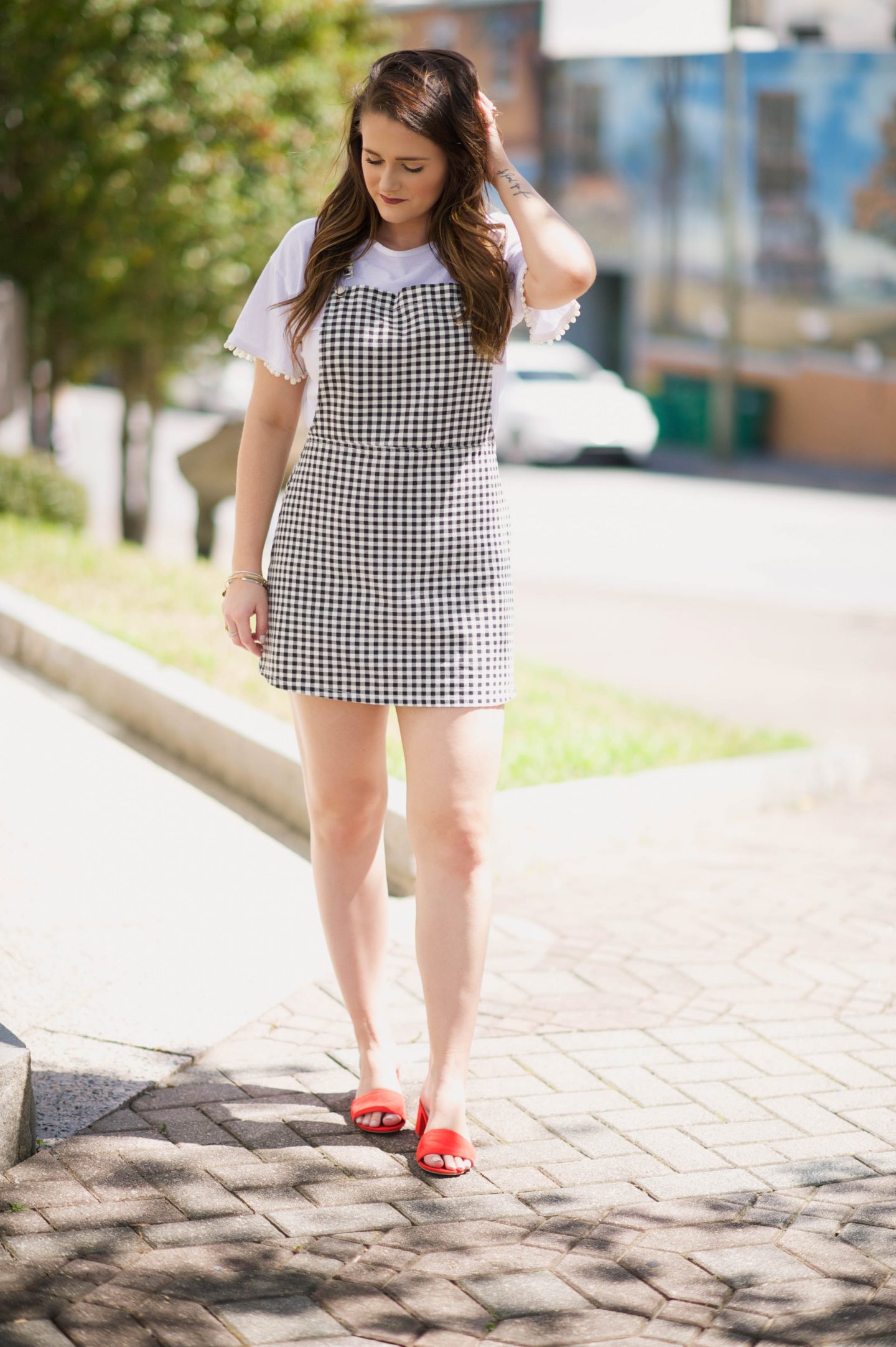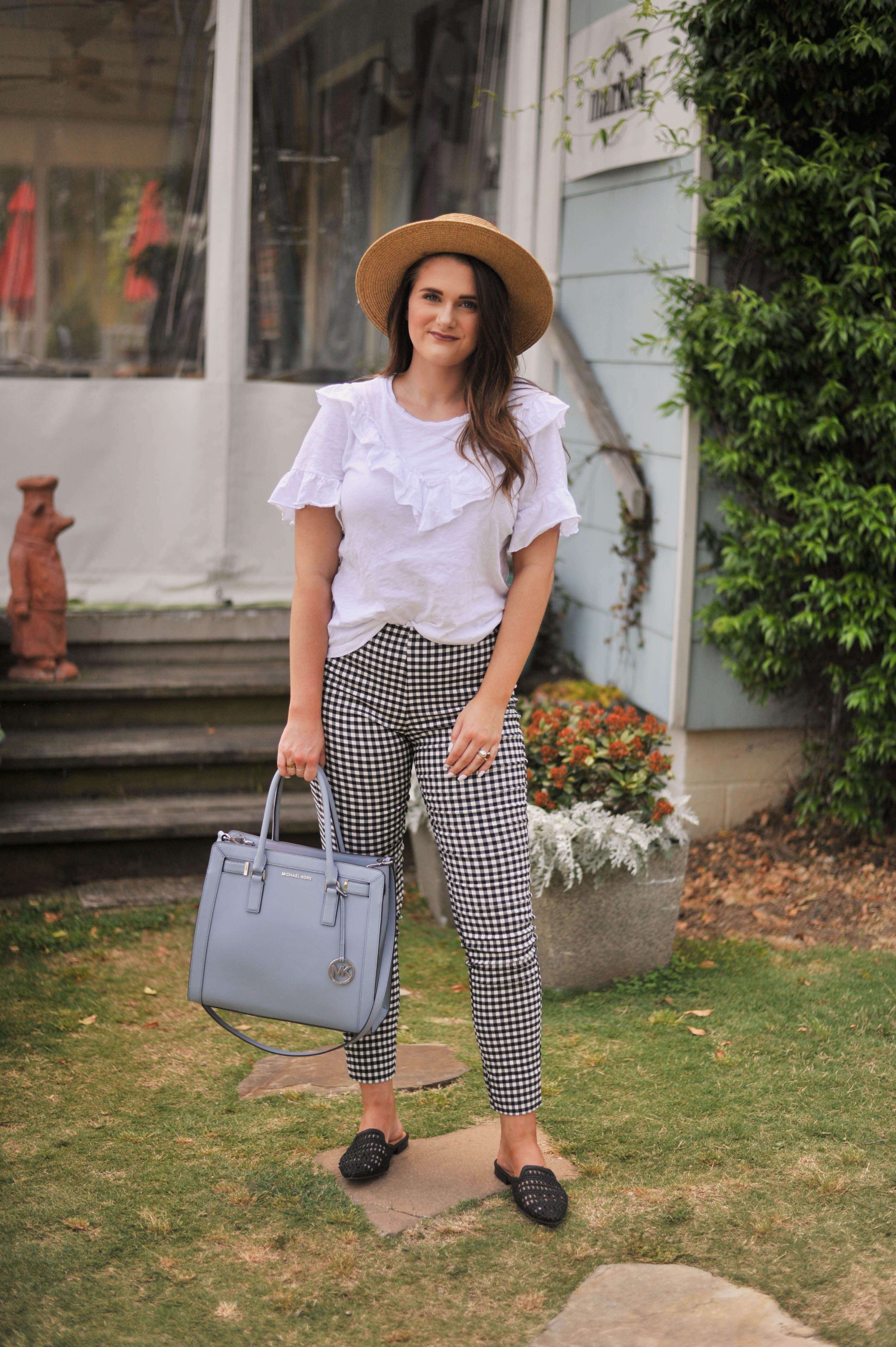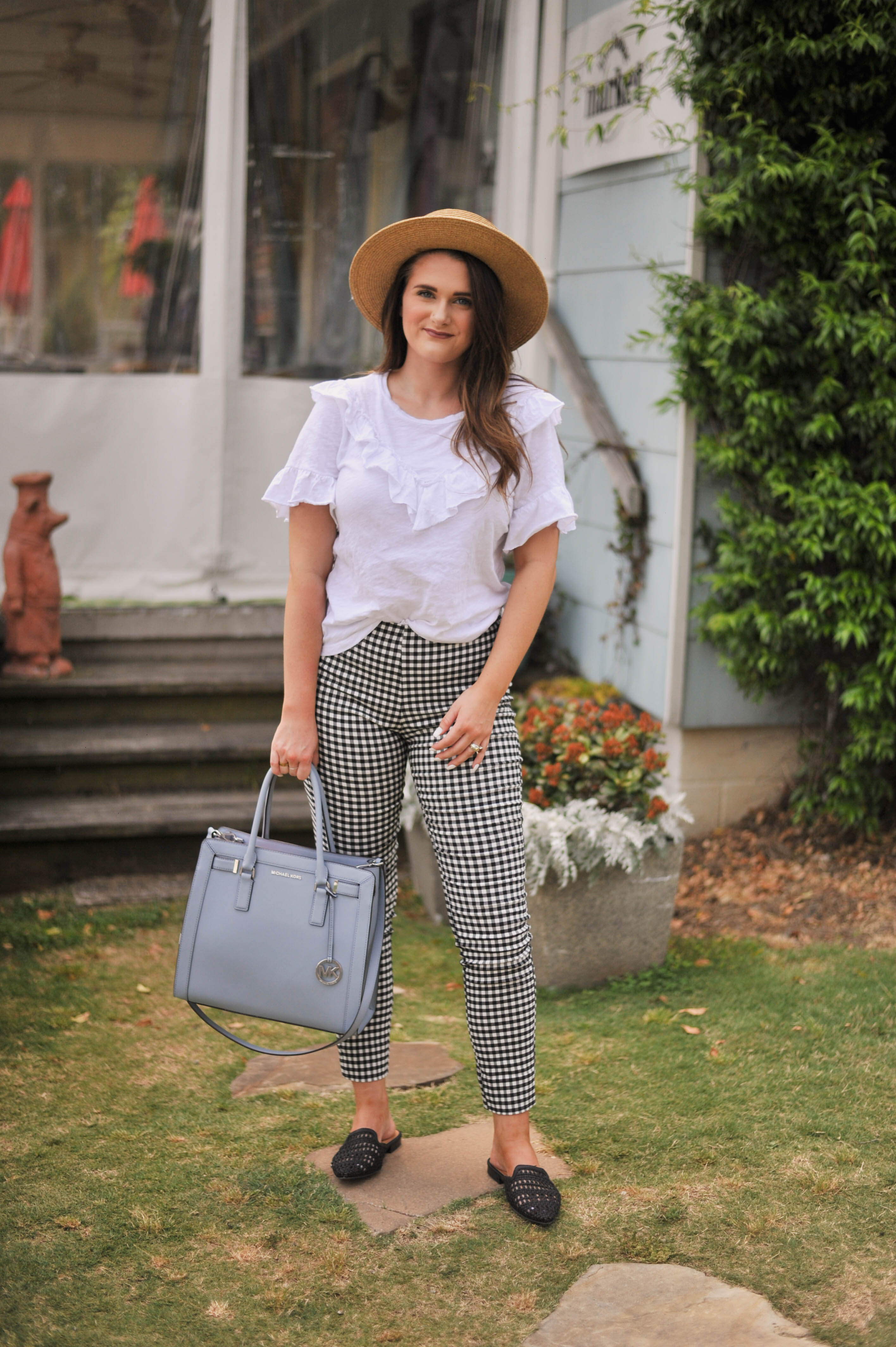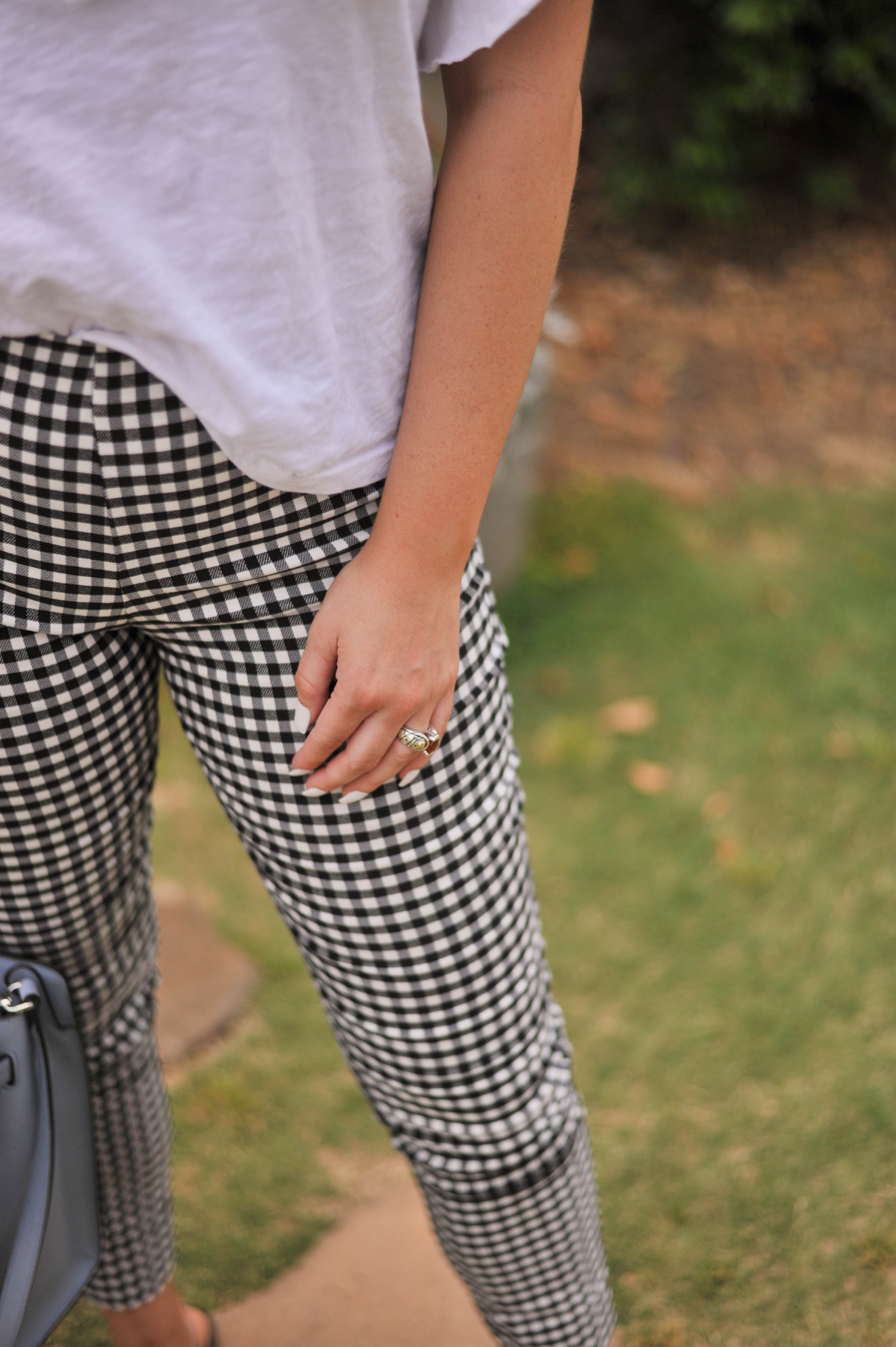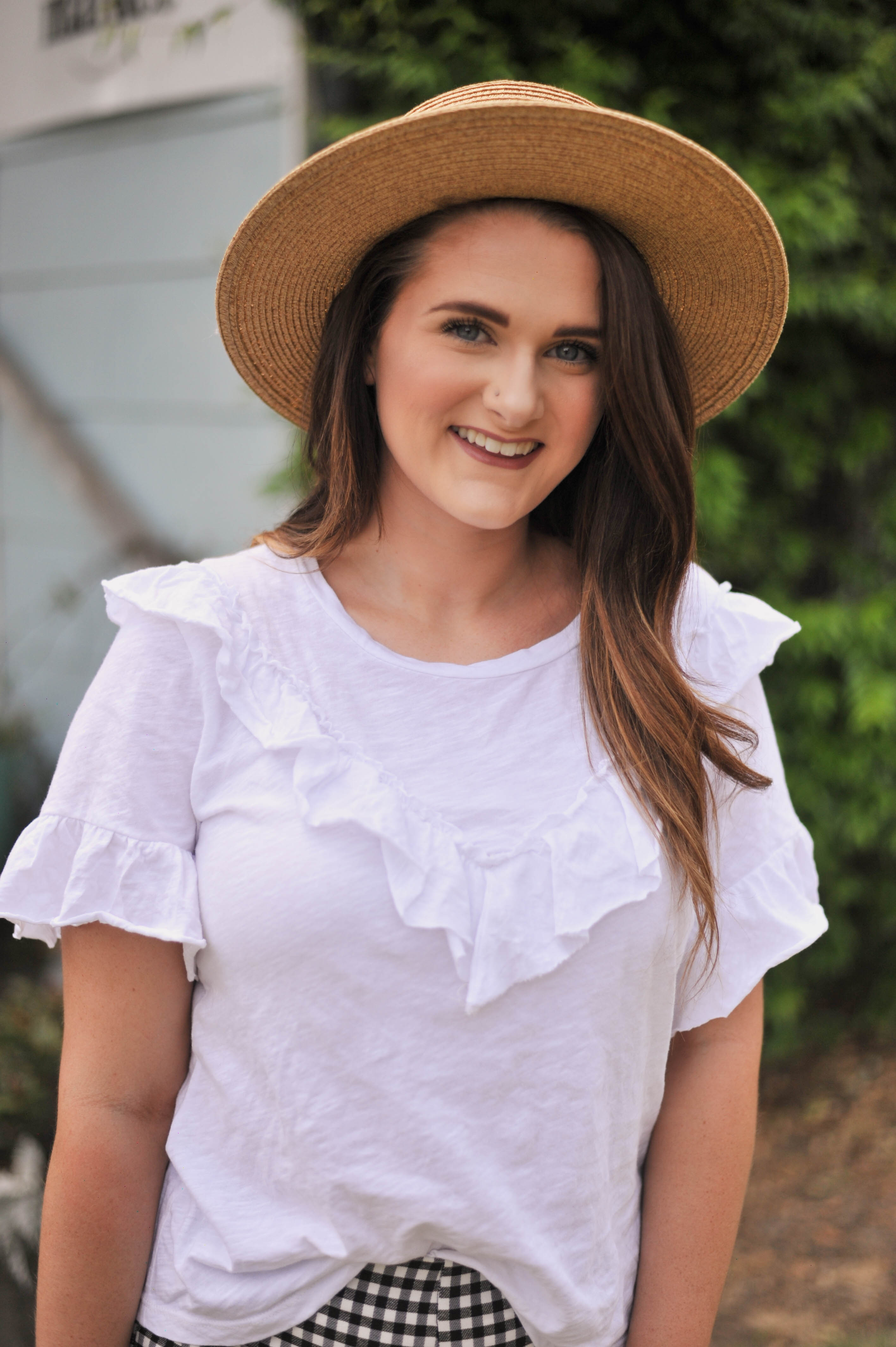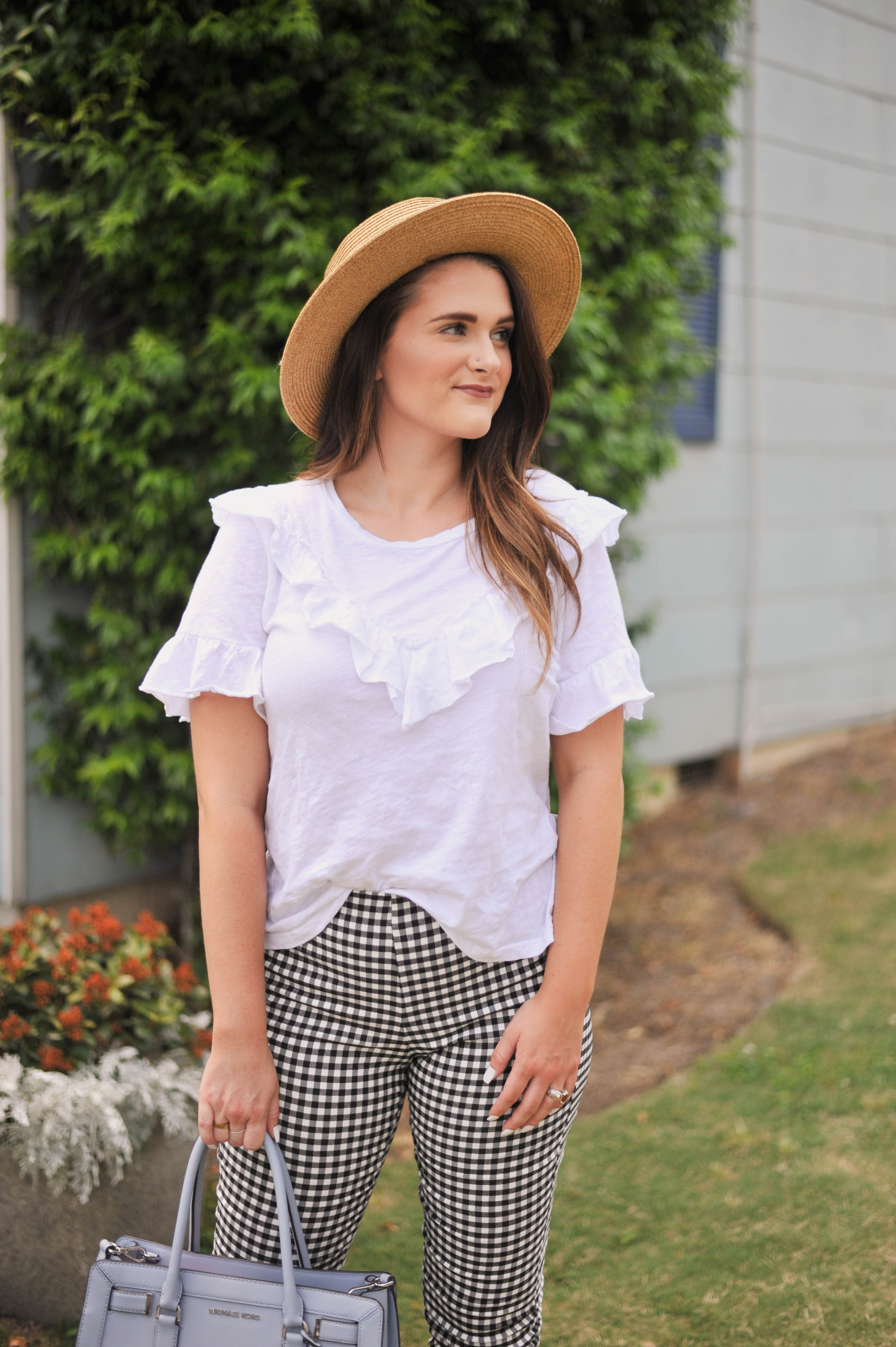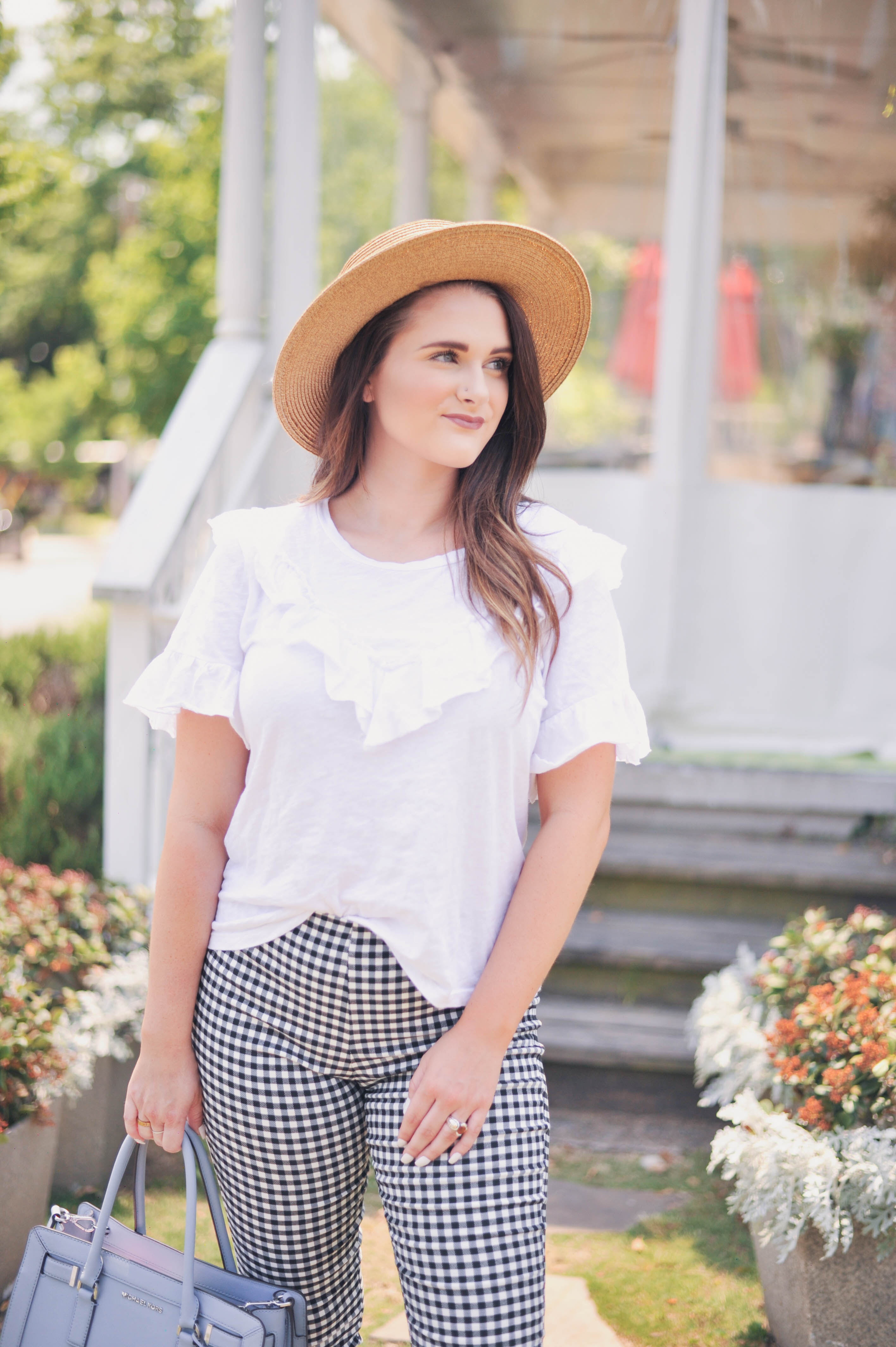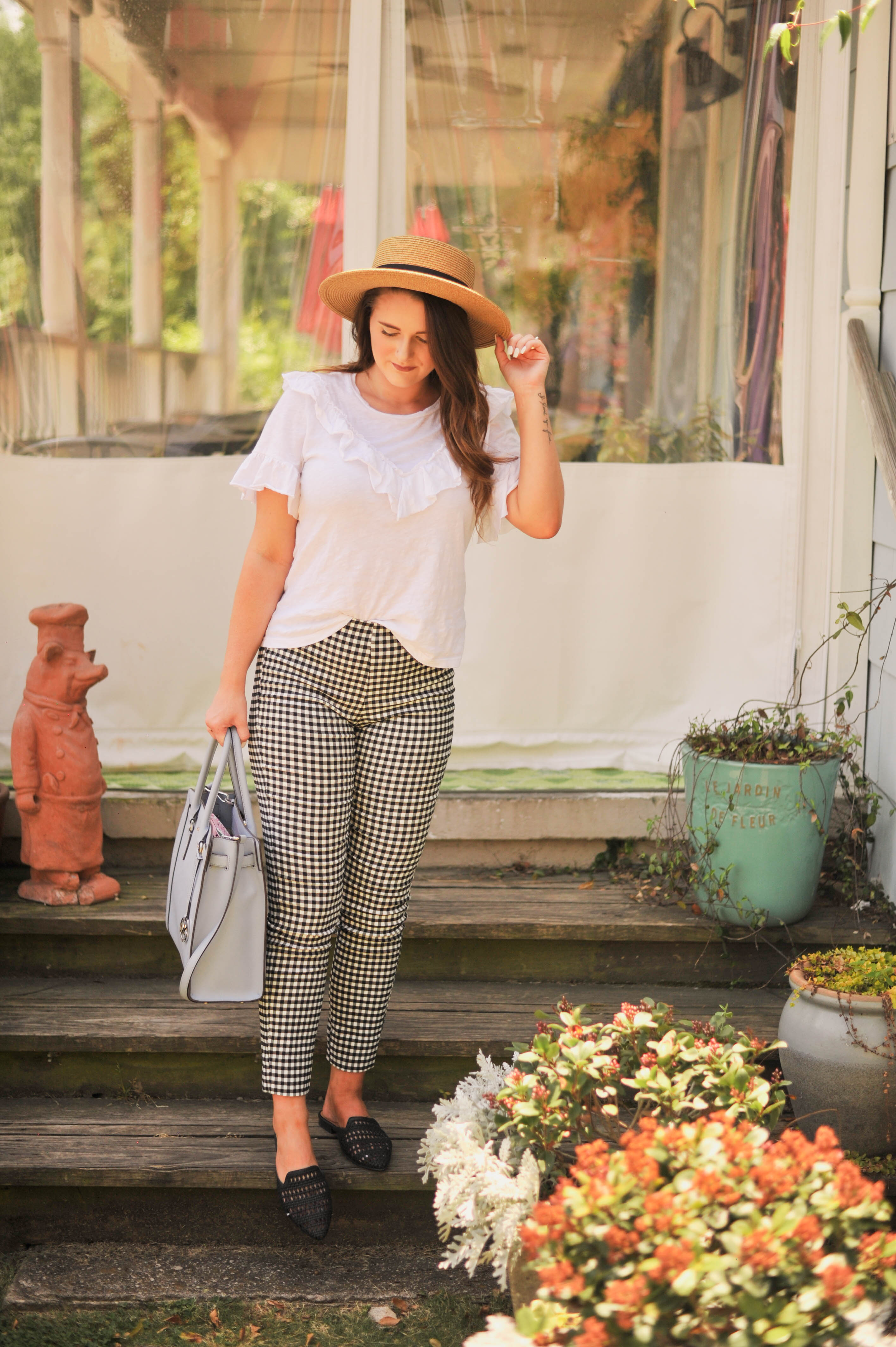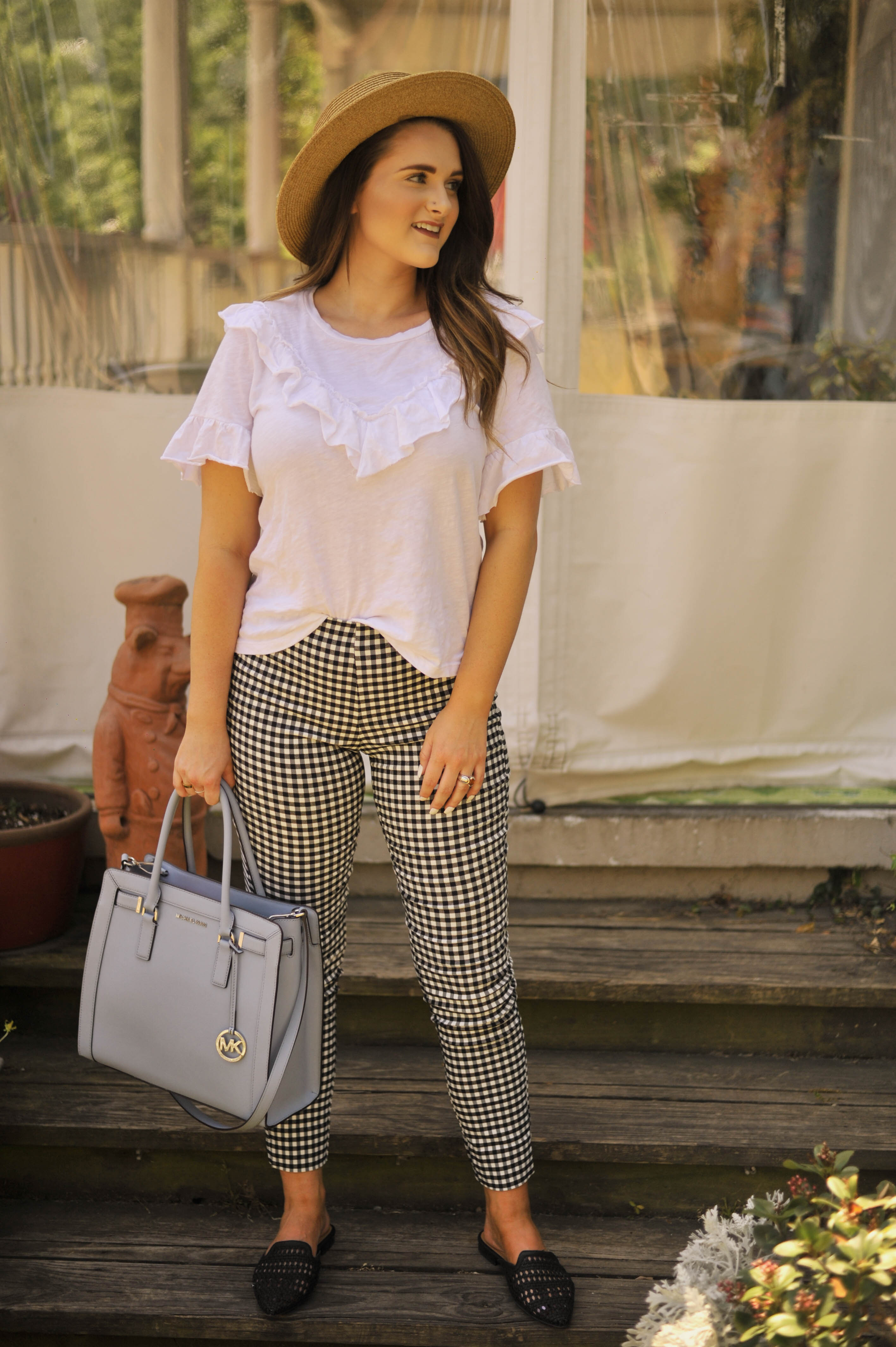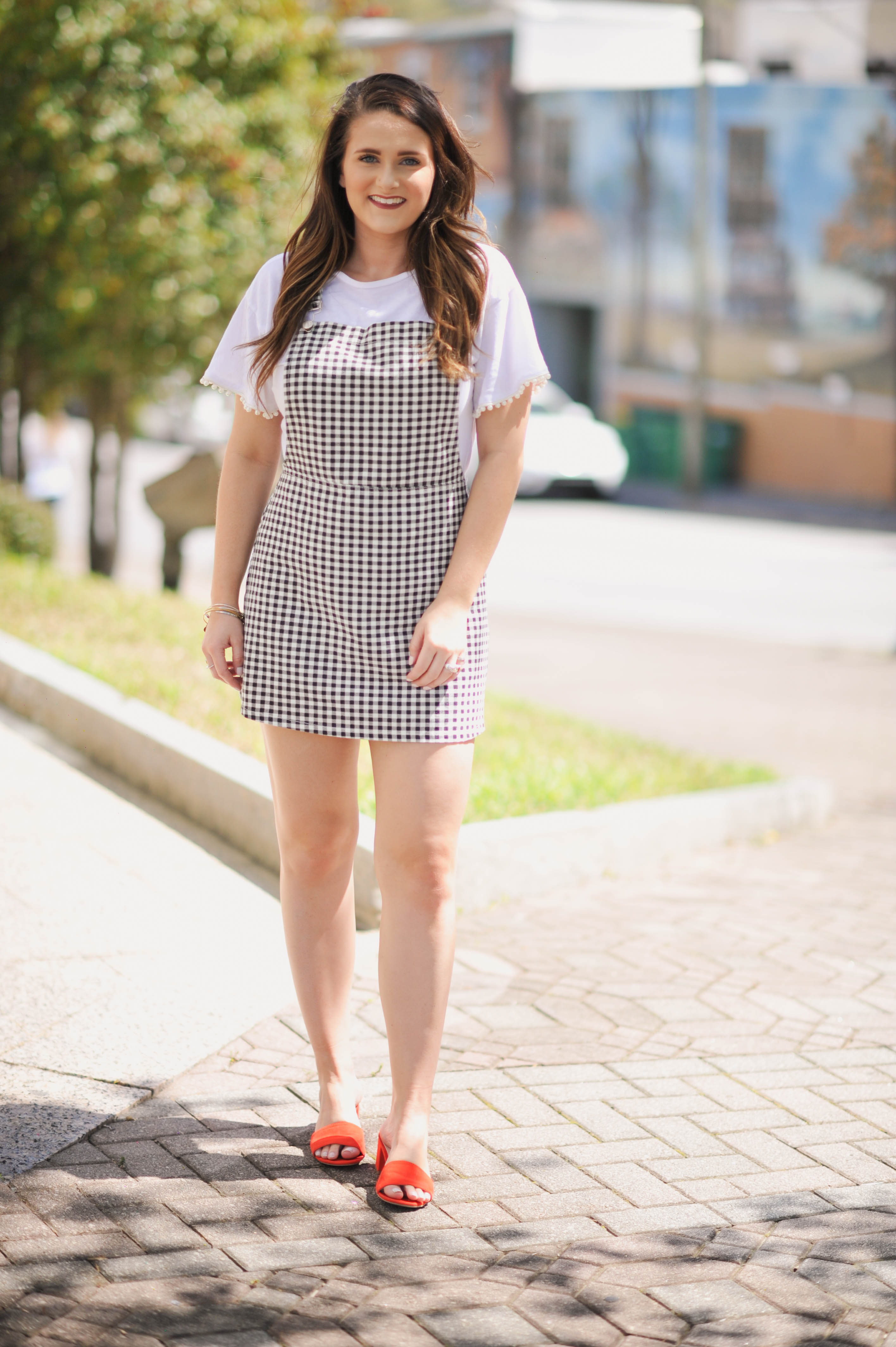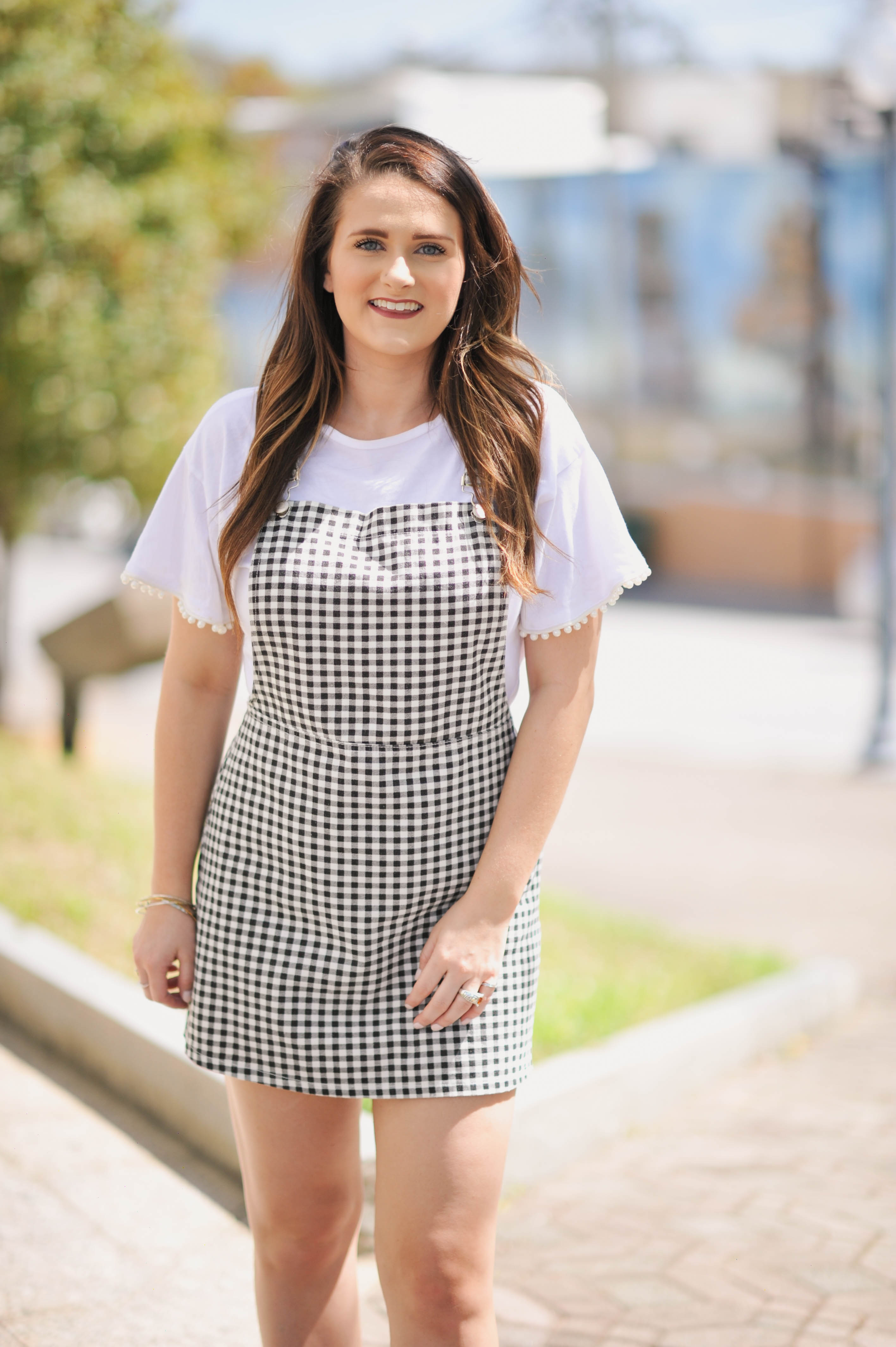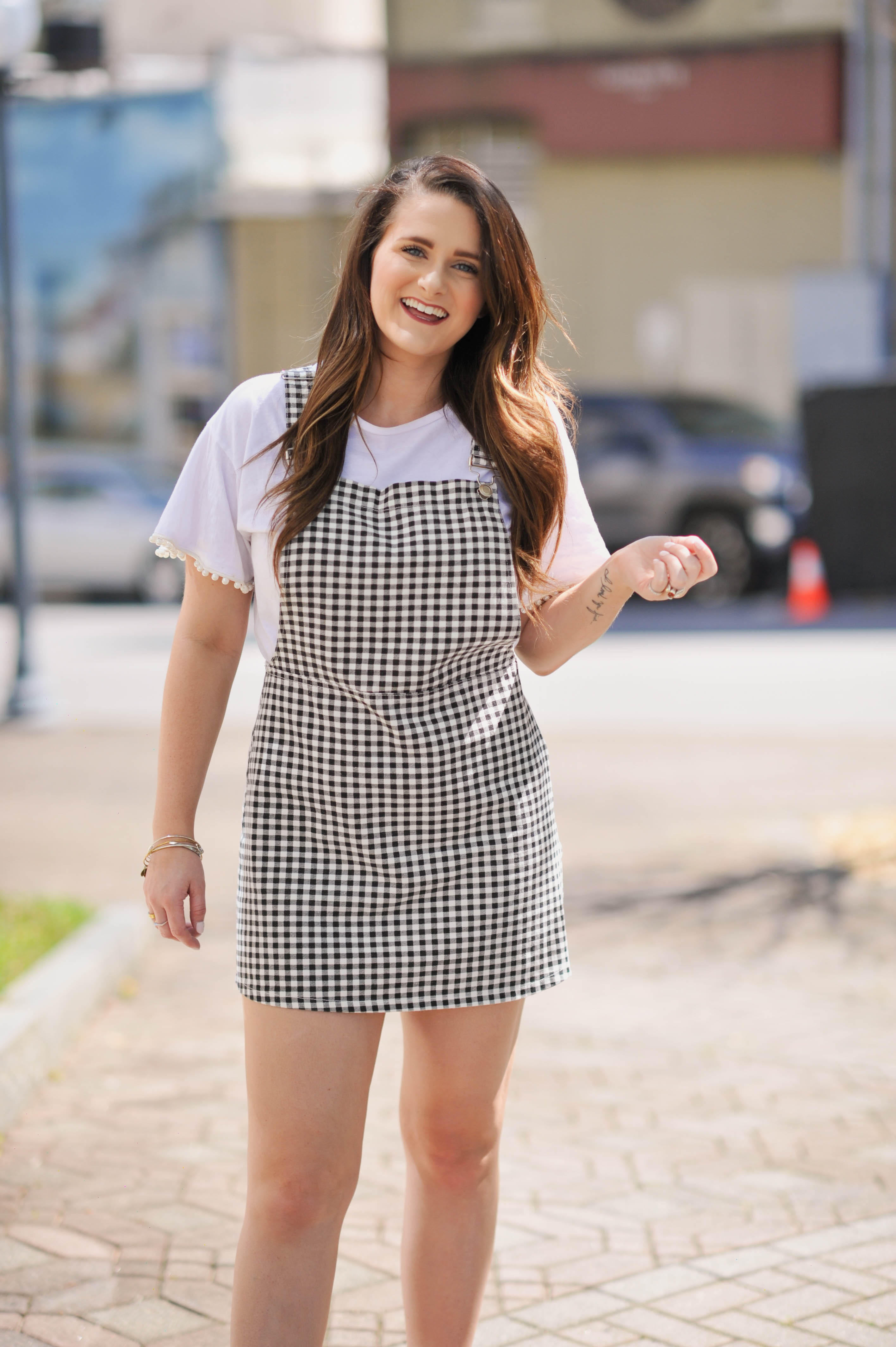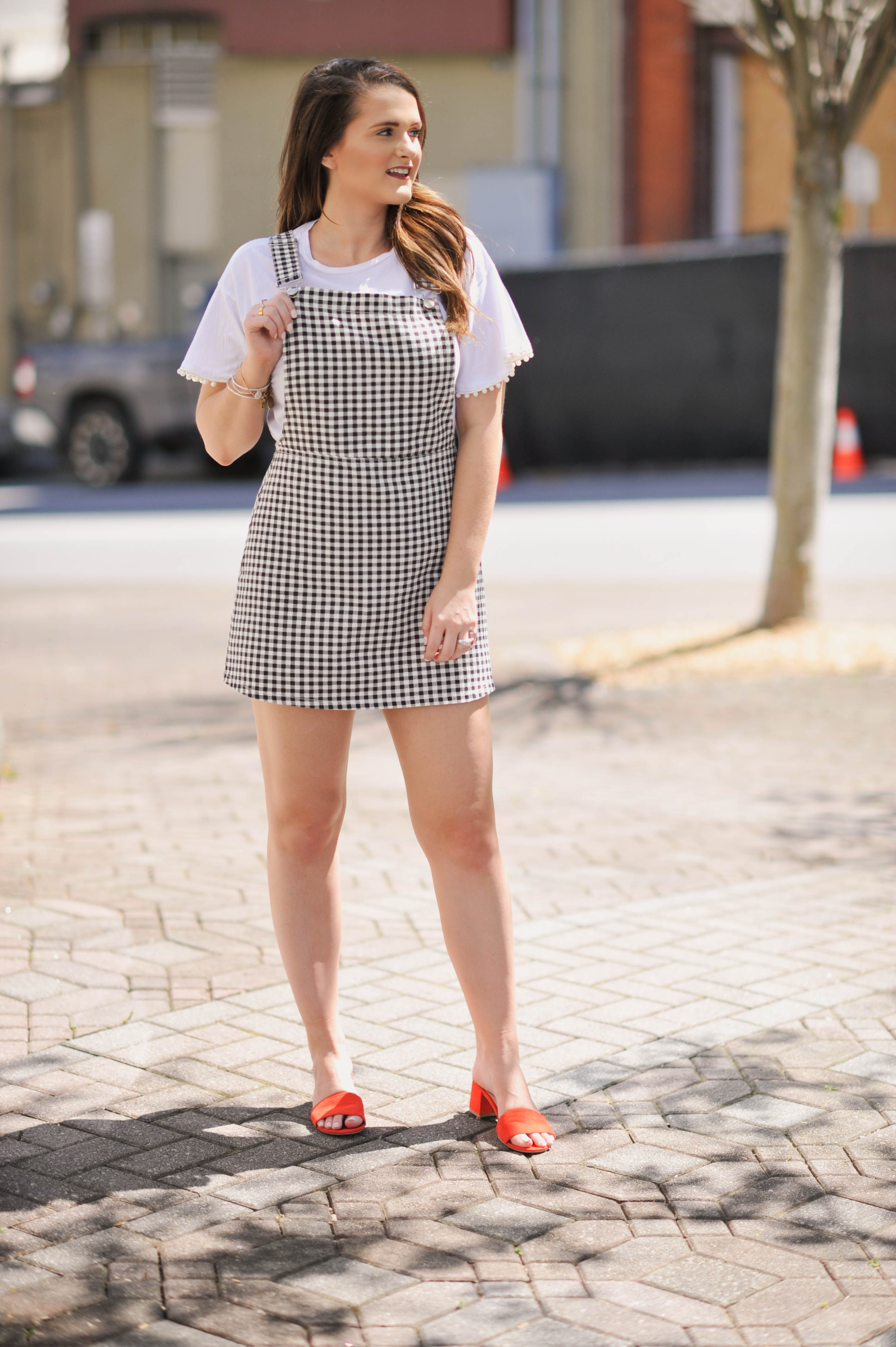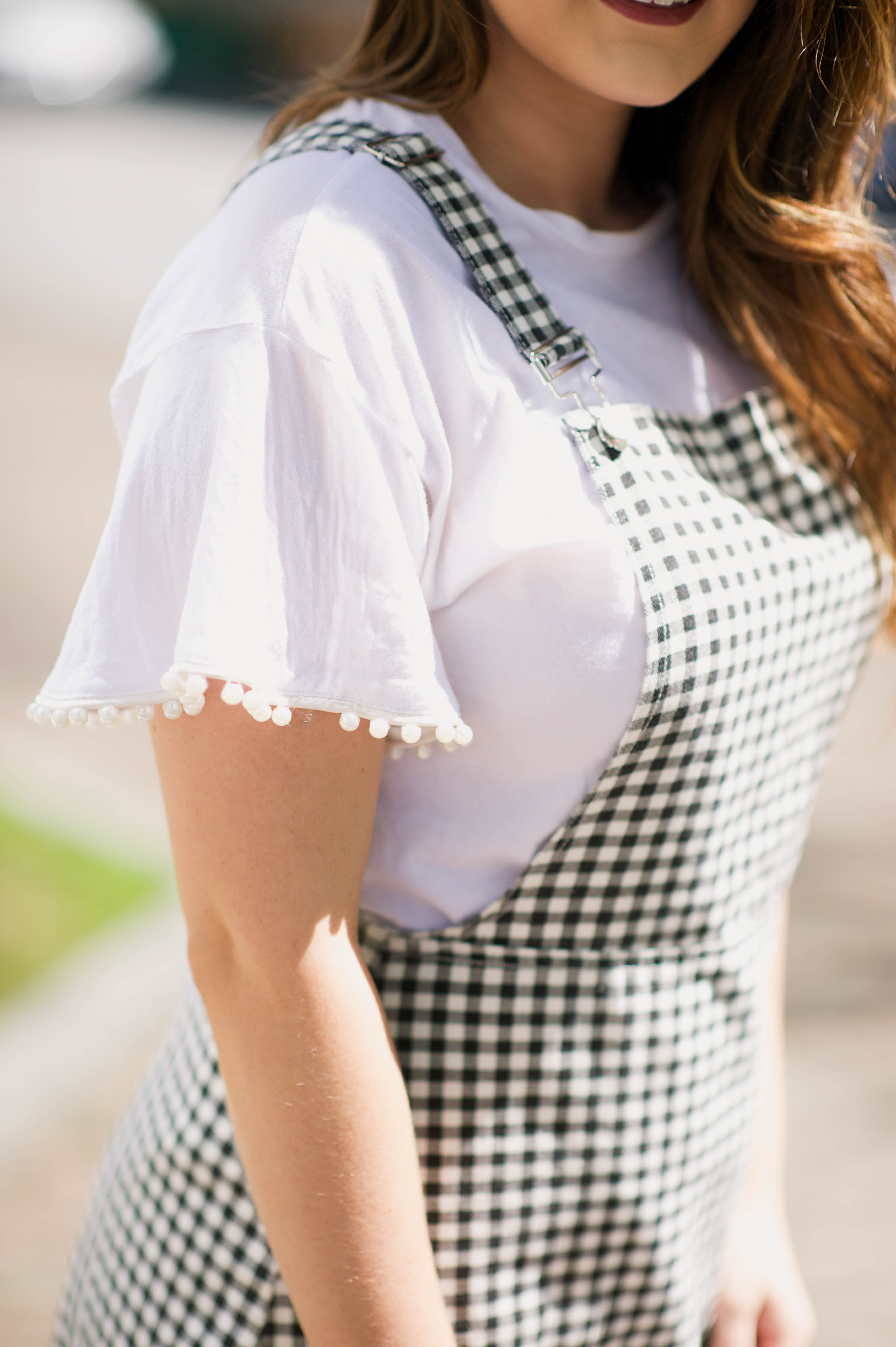 Photography by Minela Sejdin
SHOP THE POST

Please tell me I'm not the only one obsessed with gingham… I think this pattern is so fun, so flattering and can easily be transitioned to other seasons. That's enough for me right there! For these two outfits that are featured here, I kept it simple with the styling. When it comes to gingham, it can go either way; you can pair with a plain white tee and subtle accessories or go bold with fun colors and even other patterns. The overall dress is one of my favorite items in my closet. I love that I can dress it down with a graphic tee and sneakers, or I can dress it up a bit like I did here; that is key to me when it comes to purchasing an item.
I found these pants when I was wasting time shopping at Target one day and I'm so glad that I did. I love how comfy they are and easy to style for work. My favorite way to style them is like I have above – basic tee, my Parisian girl hat and my lattice slides. I get major French vibes in this outfit; like a modern day Madeline.
When it comes to gingham pieces, they are key to an effortless wardrobe. You don't need much to make them look good because they stand out so well on their own! In the carousel above, I've included several gingham pieces that are affordable, perfect for any babe and will take your wardrobe up a notch! Leave a comment and let me know what your favorite gingham piece is!