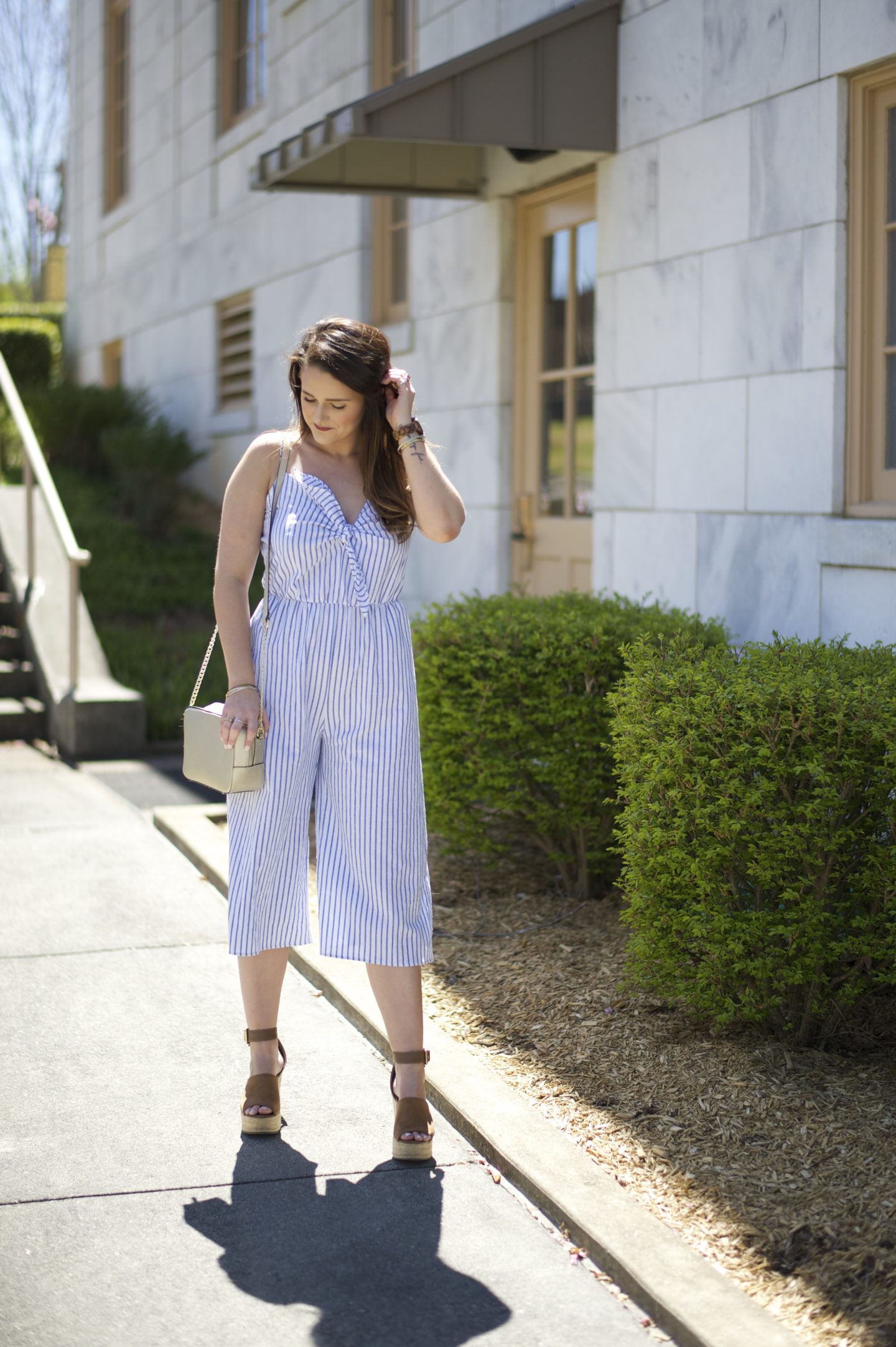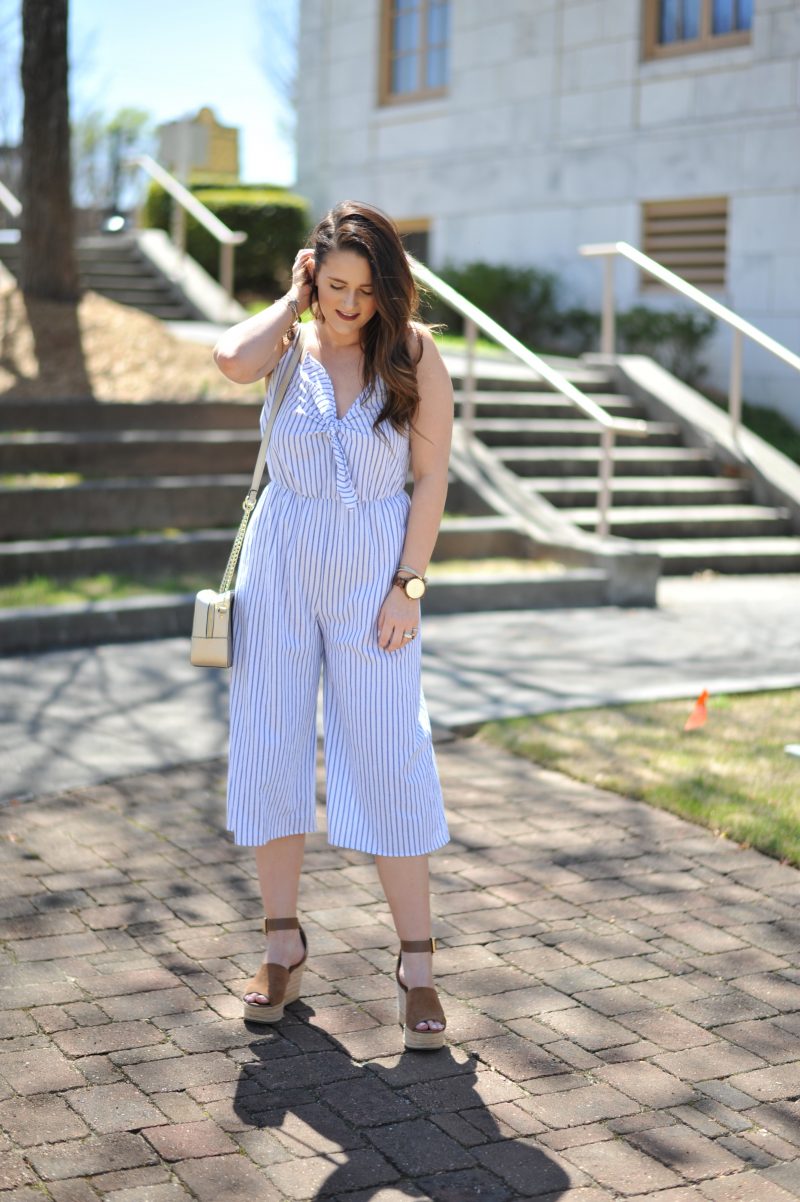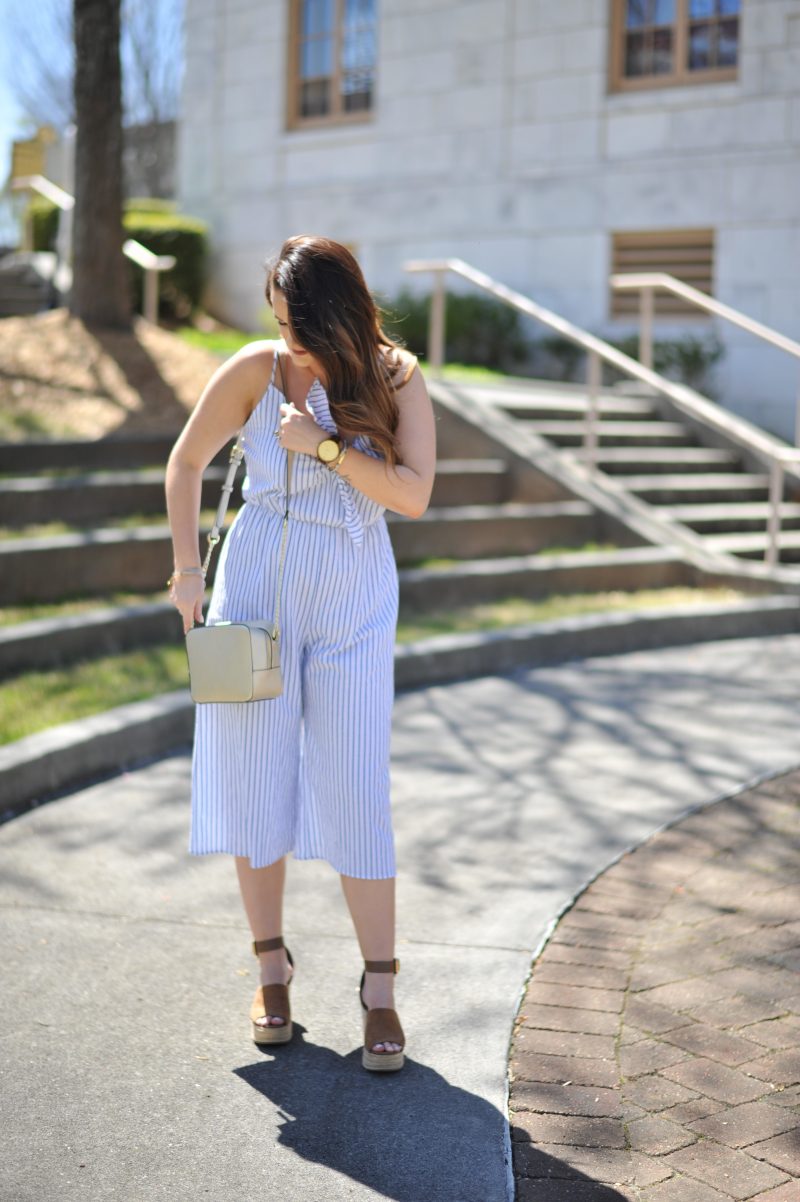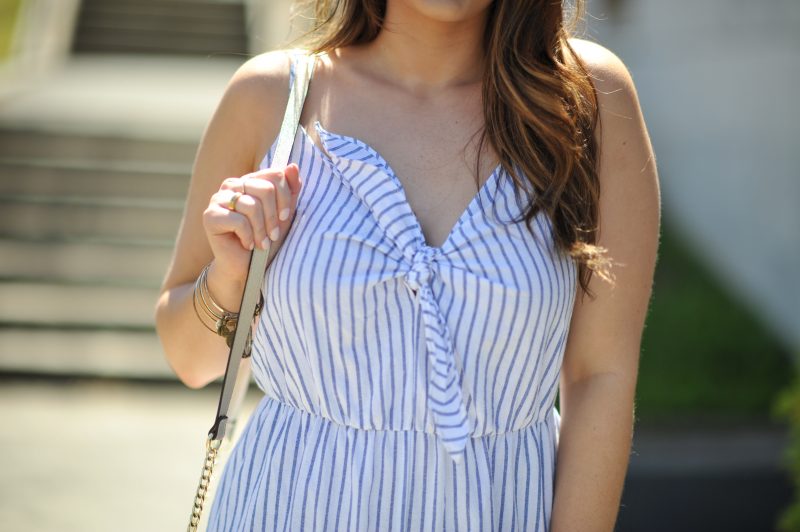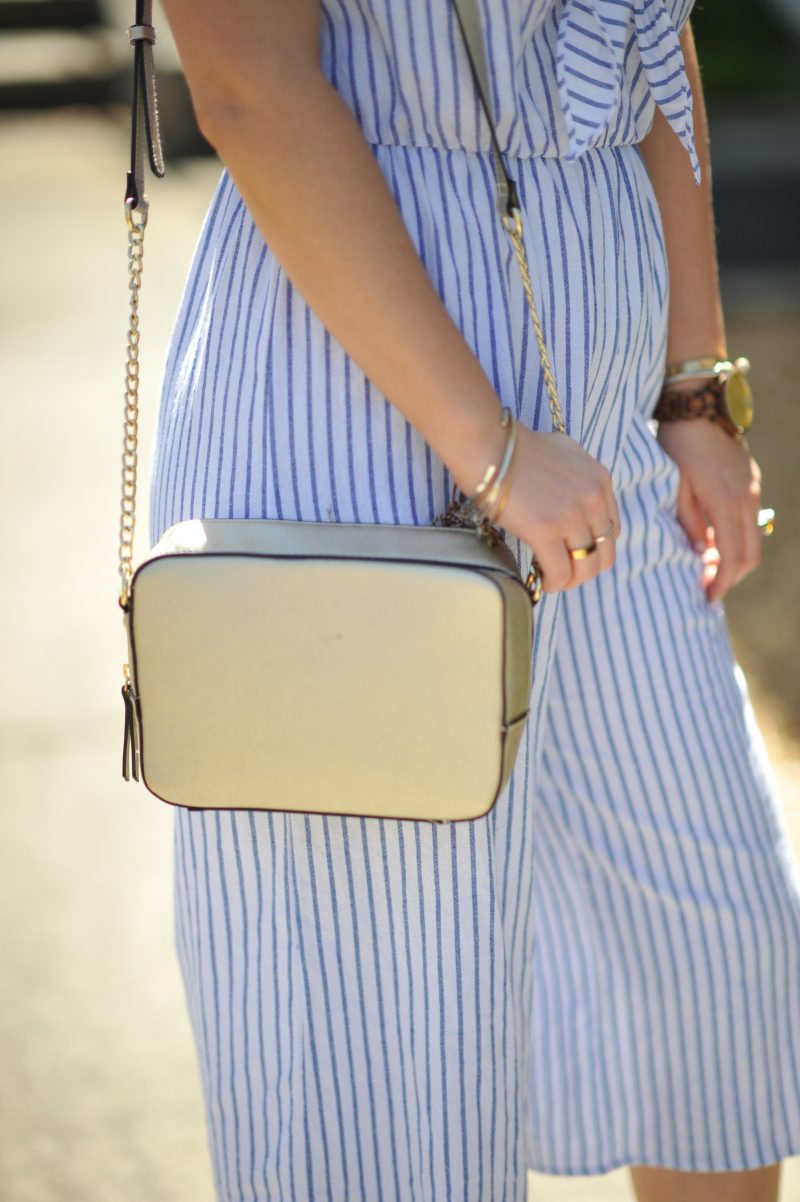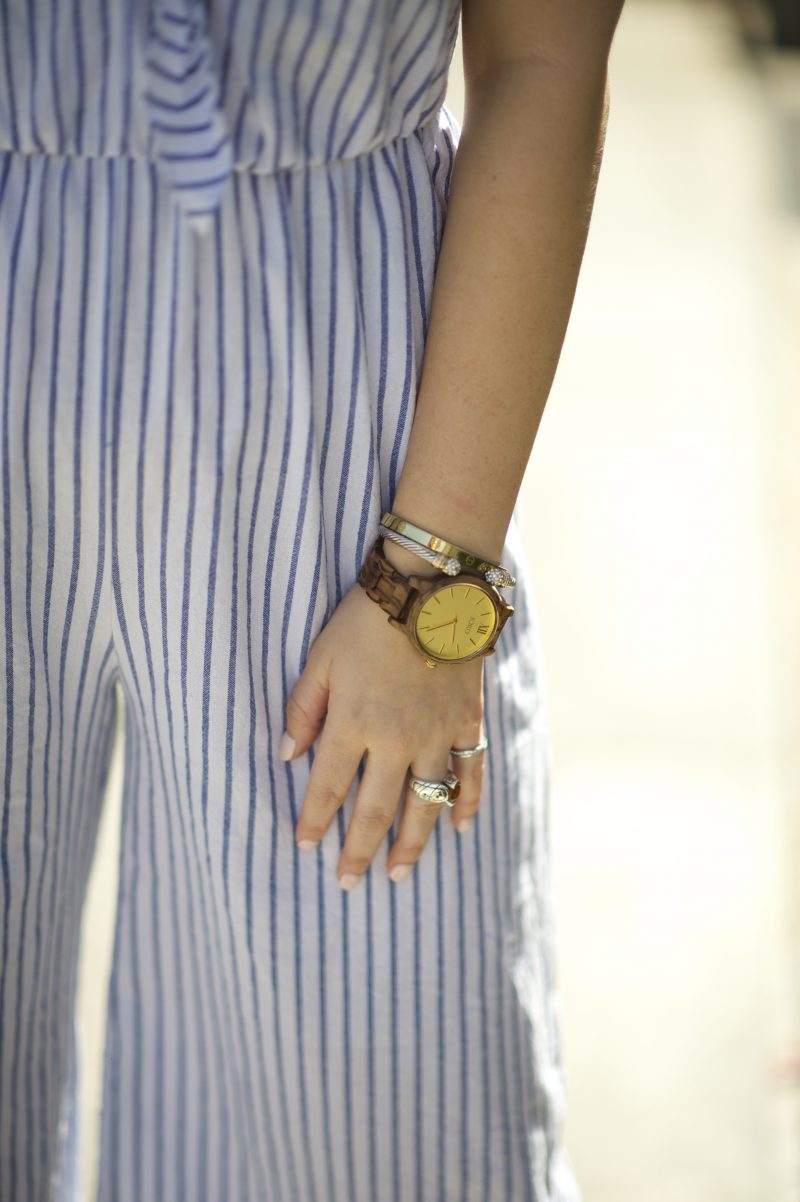 Photography by Minela Sejdin
SHOP THE POST

What's up, babes?! Can you believe April is already over?? I seriously can't believe this year is flying by! Let's jump right into it (see what I did there, jumpsuit?! jump?!)! One of my favorite trends this season (aside from jumpsuits; which is an entirely different post coming your way) is the stripe trend. For this post, I'm going to share three ways that I incorporate stripes into my wardrobe, and you can too.
Option 1: The Solitaire – This is the easiest way to wear stripes, or any pattern for that matter. Because patterns are so big right now, it's so easy to find a standout, single piece for a great price. A few places I recommend looking for pieces like this are Dress Up, Vestique, Target and local boutiques. For the stand out solitaire, all you need to do is accessorize, like I did here. The outfit shown above is the outfit I wore on Easter. It was easy but it didn't compromise style. I have a few pieces like this in my closet and they are some of my favorites. They're the perfect addition to any closet because you can literally throw them on and be out the door! The best examples of a solitaire piece: jumpsuits, dresses and rompers.
Option 2: The Eye-Catcher – These are going to be the pieces in your closet that you pair with a basic staple for a standout, but not too over-the-top look. I achieve this look by pairing one of my patterned pieces like a top, shorts, pants, skirt or even a jacket, with a basic staple such as a plain white tee, a bold colored item or a clothing item with structure (ruffles, texture, etc.). This is a great way to amp up your wardrobe because you can mix and match your patterned pieces through other seasons with your go-to basics.
Option 3: Pattern Play – This option is a little more risky when it comes to experimenting with your wardrobe. The key to nailing this one is confidence, and not over doing it. The outfit that I have in mind for this option is a bold striped dress layered over a subtle pattern tee. Mixing patterns is another huge trend this season that I'm definitely on board with. I love the fun vibe that it creates. Plus, it allows you to use the pieces in your closet in many different ways. You can also try matching a subtle striped top with some polka dots pants, or any other pattern that you love!
How are you wearing stripes this season?