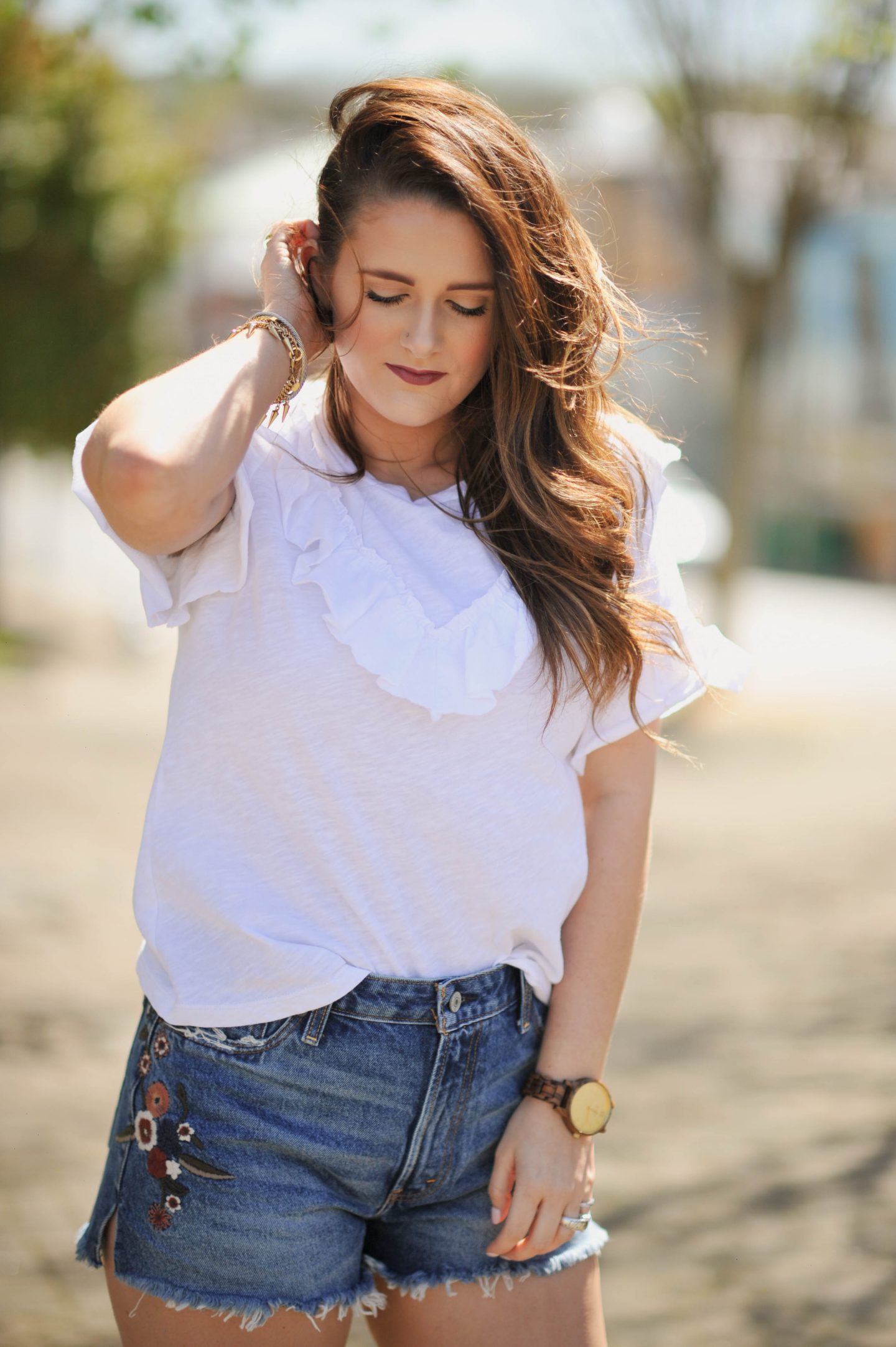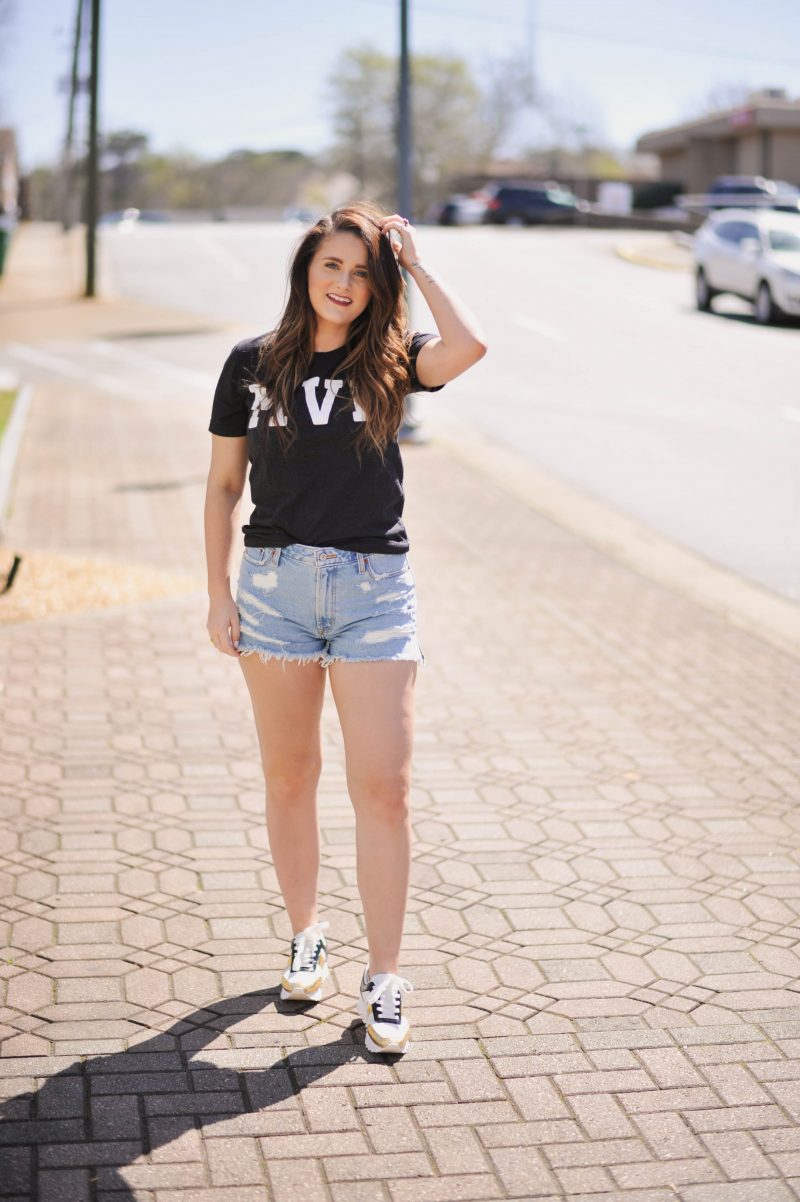 Photography by Minela Sejdin
Warmer weather is here (kinda)! It's time to break out the shorts and tees, and put away the sweaters. But if you're like me, you'll hang onto those for a hot minute because you're always cold. Anyways… with the weather warming up you're going to want an easy, go-to look in your closet for those days where you just want to be comfy, but also stylish. Well, don't fret (you probably weren't) because I'm here to give you 3 of my go-to looks for a warm casual day. Below are the items that you need in your closet to get you through the next few seasons:
– Sneakers: Whether they're funky like my ZARA ones below, or they're more practical like my white ones, everyone needs a pair. I'm definitely guilty of having a giant shoe collection, and my sneakers probably account for over half. They're one of my best accessories. They are perfect for travel because you can wear them so many different ways. Pair them with leggings, jeans, shorts, or even a dress! I never go anywhere without a pair.
– Denim shorts: I used to just buy any pair of shorts that I could for a cheap price, but it wasn't until last season that I started to invest more in some nicer pairs. I'm so glad that I did because now I'm able to toss all of my older pairs and wear the ones that actually fit me right. I'm so over the trend of tight, short, shorts that cling to my thighs and leave my butt hanging out. I'm all about a looser fit, because in my opinion, they are way more flattering. My favs right now both come from Abercrombie, but TopShop Moto Mom Shorts are a close second.
– Tees: I love a good tee. So much so that I literally have multiple drawers full of them. While a lot of those are from my sorority days (lol), I also own quite a few that are perfect for any look. I buy graphic tees any chance that I get when they are affordable, good quality and fit my personality. Just the other day, I paired one of my new graphic tees over top of a jumpsuit for a dressed down look in the office; and I have to say, I was obsessed! And of course, you need a basic white tee. The one I have featured below is one I wear on repeat. Unfortunately, it's sold out at Dress Up, but there are so many similar ones on the market elsewhere. It's all about your personal style!
– Mules: Lastly, you're going to want a pair of comfy mules! I love that you can also wear these so many different ways. Here, I have them styled with a pair of embroidered denim and a basic tee. They're an easy way to dress up a casual outfit; plus, they're comfortable. And again, perfect to travel with because they can be worn with dresses too!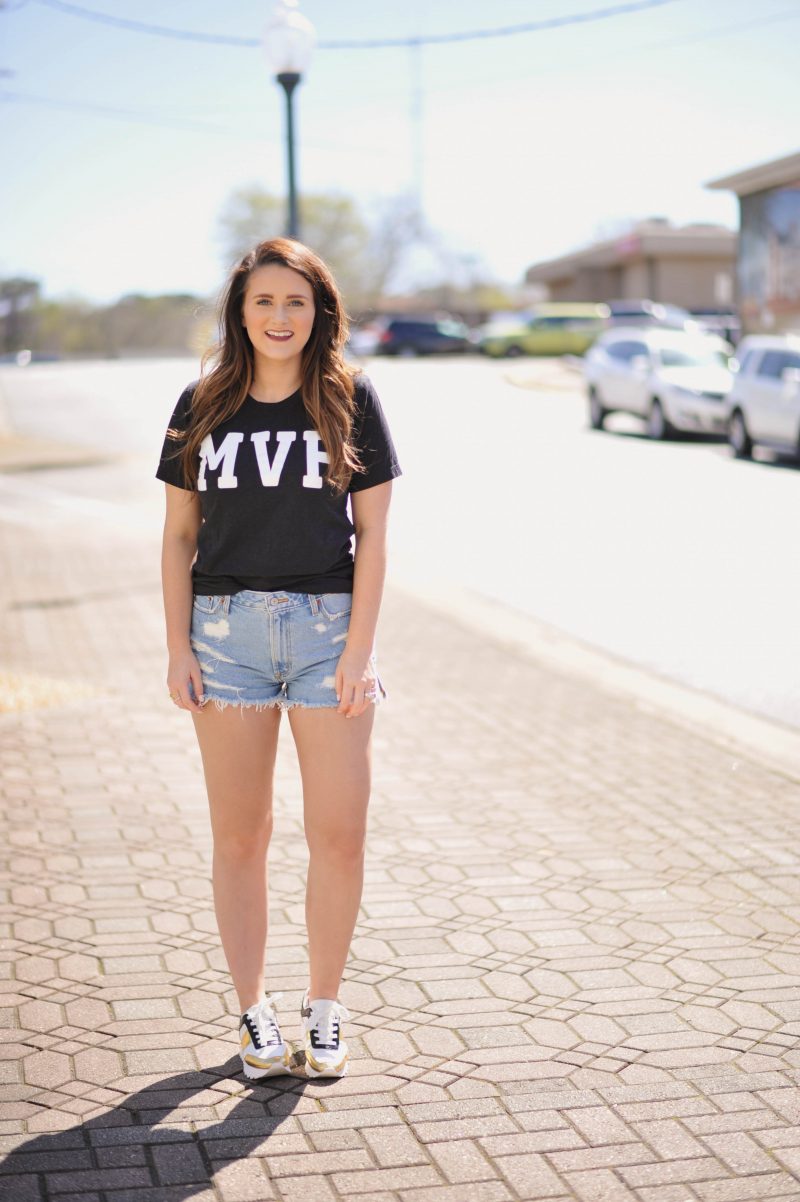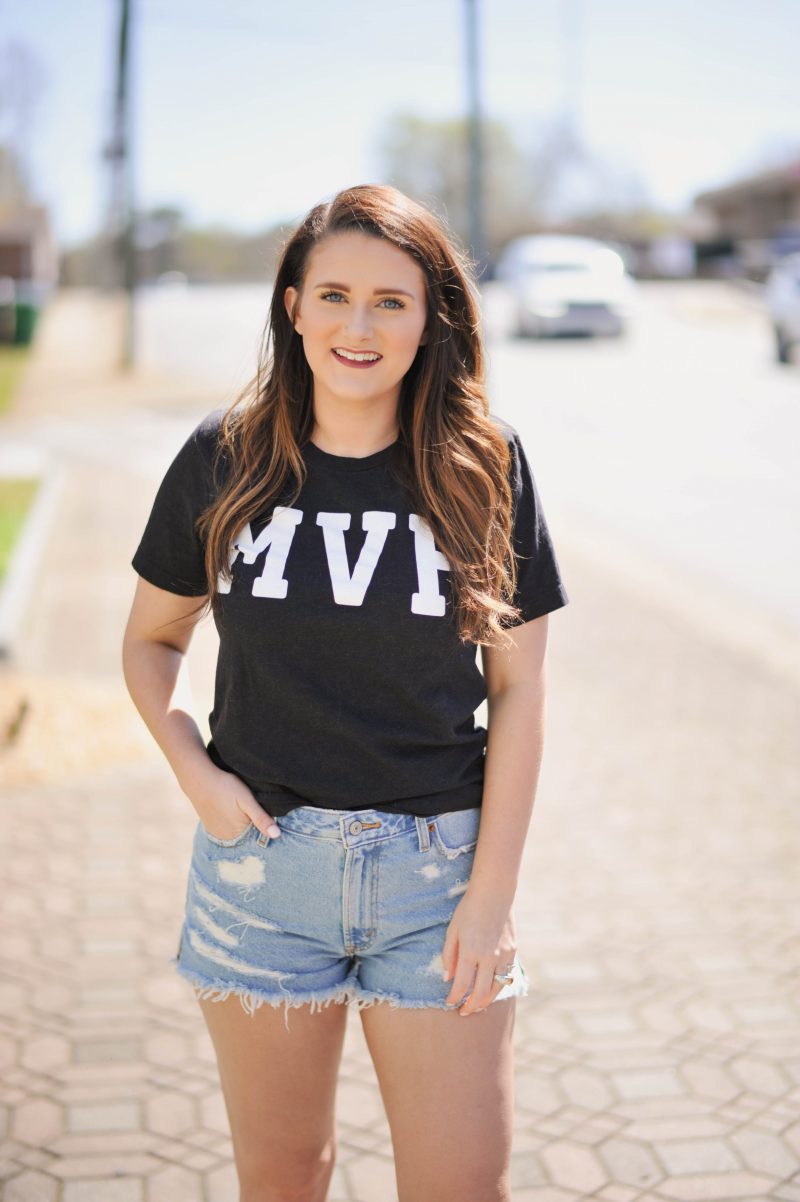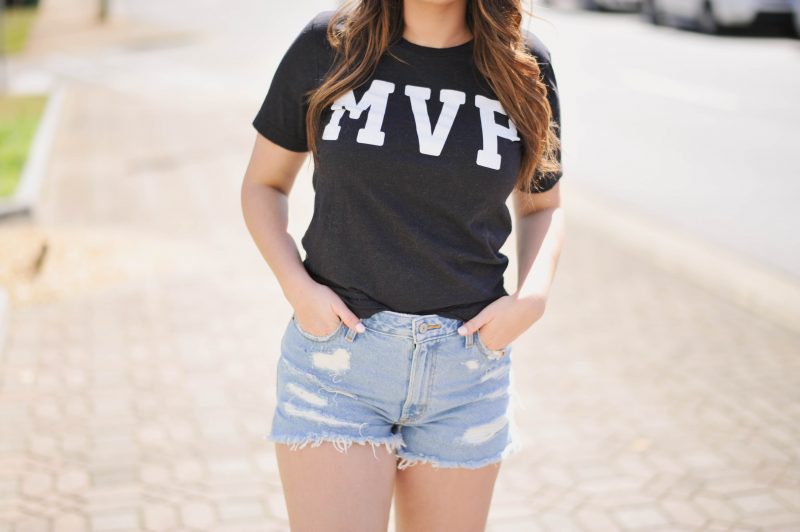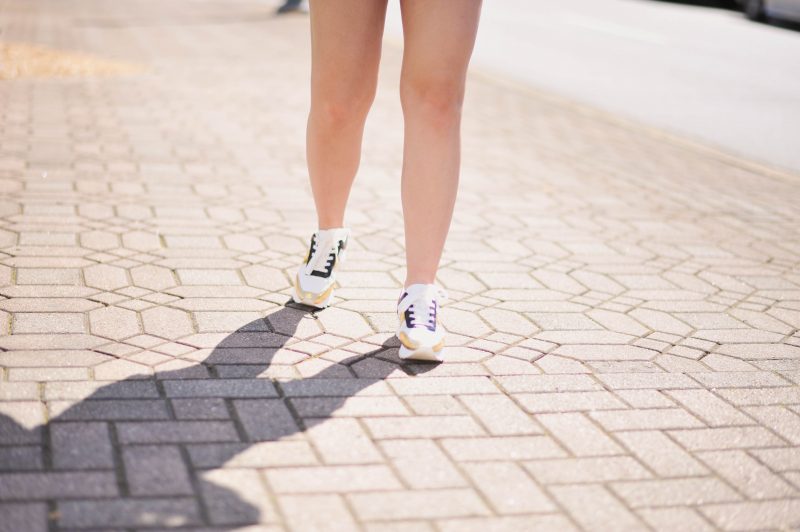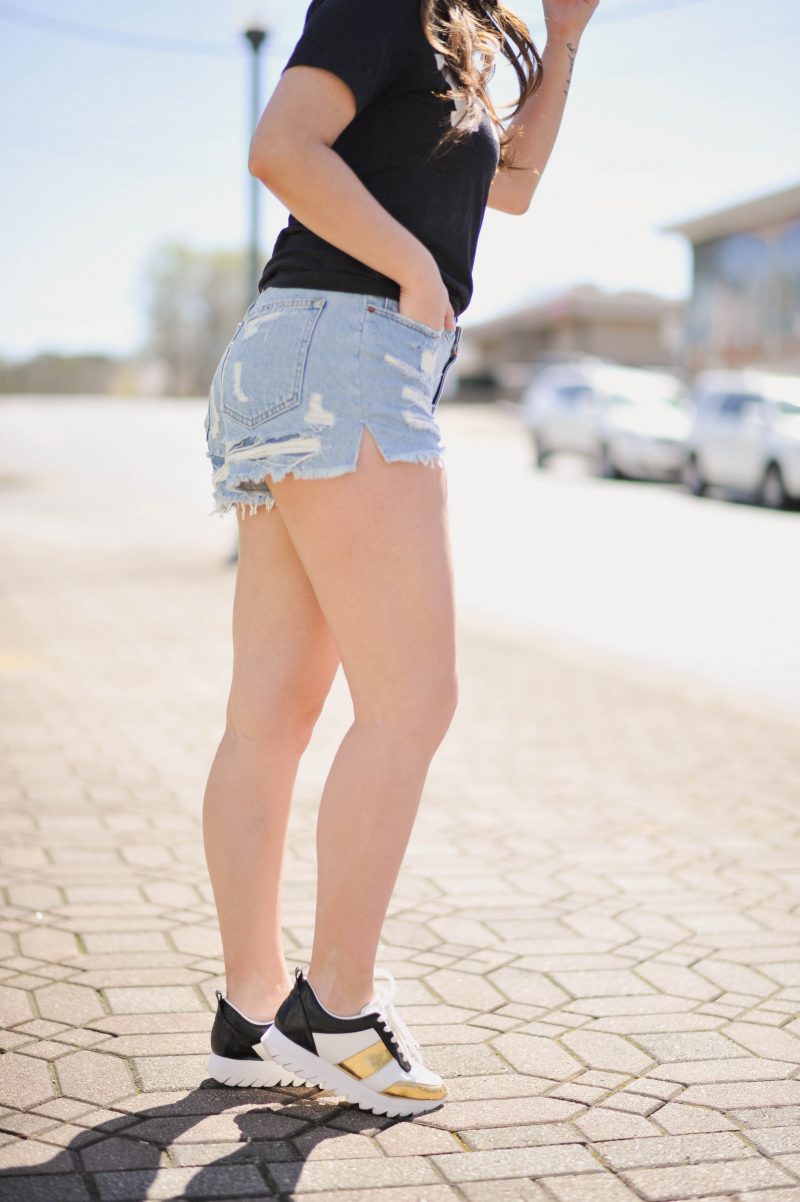 This tee is no longer available, but it is from Dress Up. They did a game day collection last fall, so I purchased this on sale. I'm sure they will have new ones this year! The sneakers are from ZARA. This particular pair has very limited sizes left, but the pink and silver pair is still available in all sizes! I purchased the 6.5 and they fit perfectly! I absolutely love how fun these shoes are. I'm always getting compliments on them, and rightfully so because they are so fun, so different and comfy.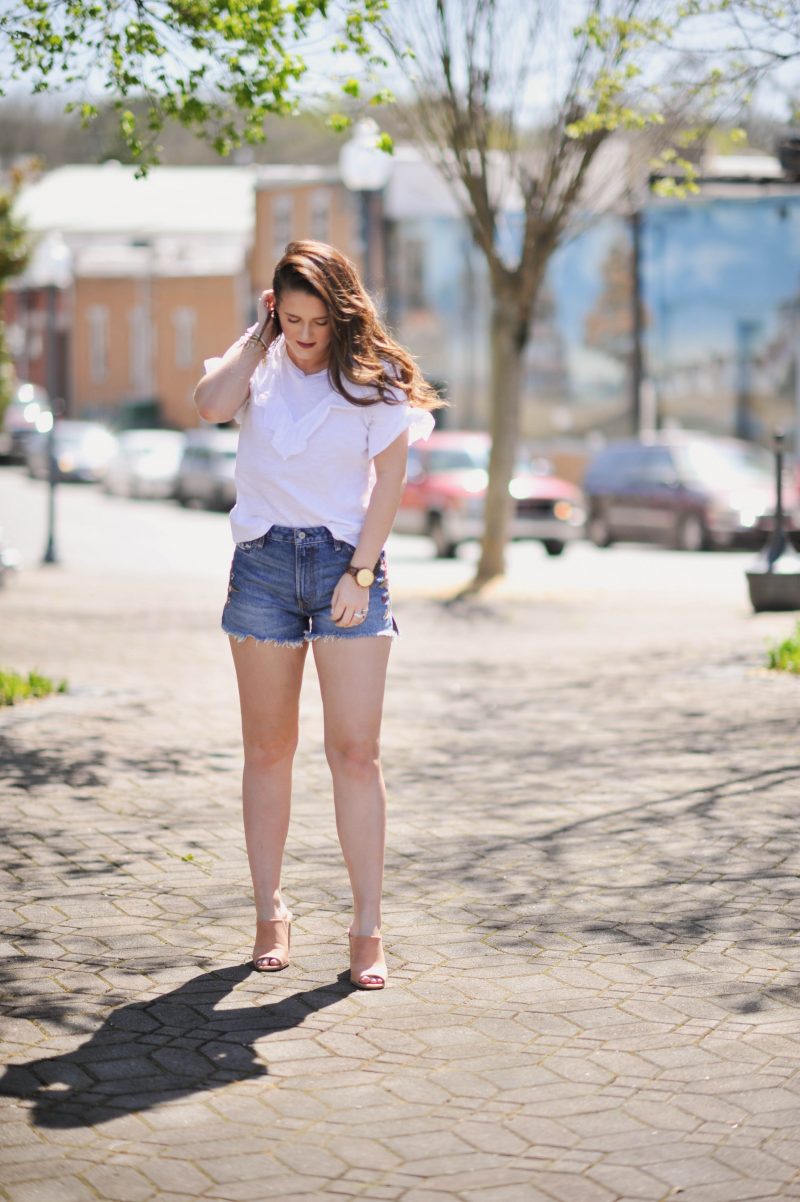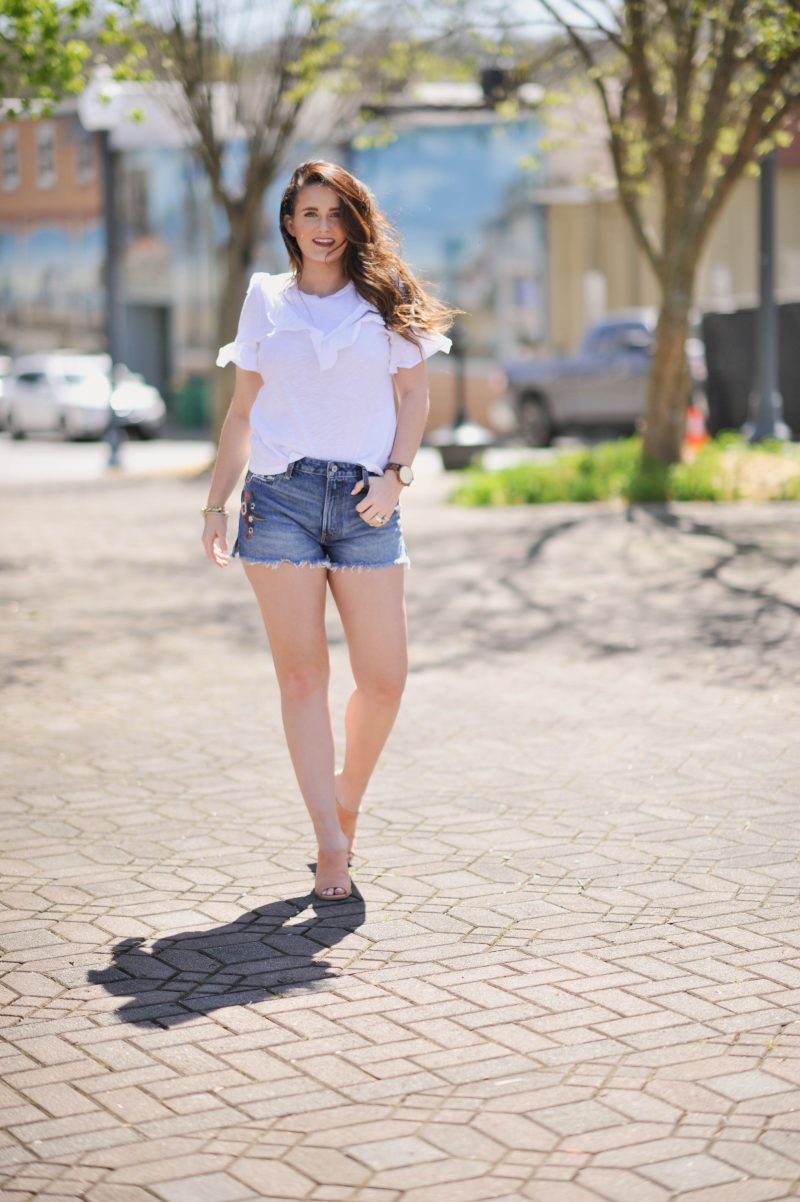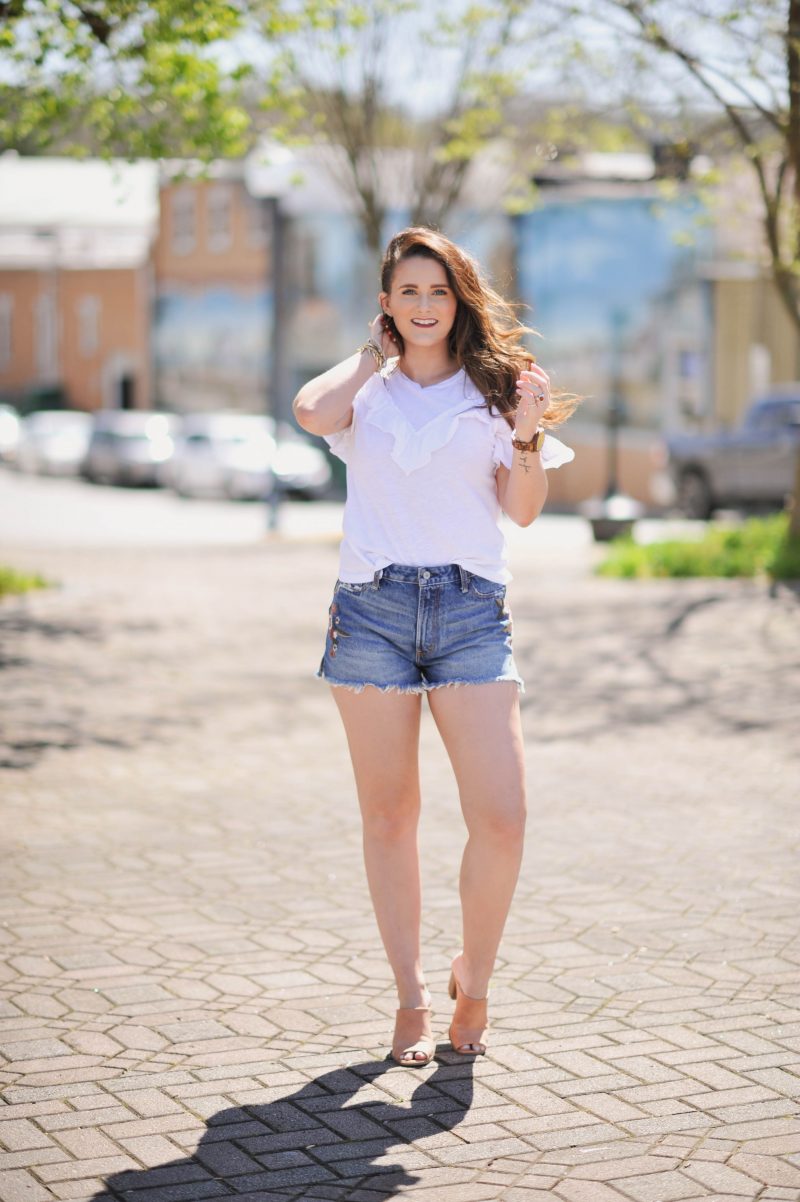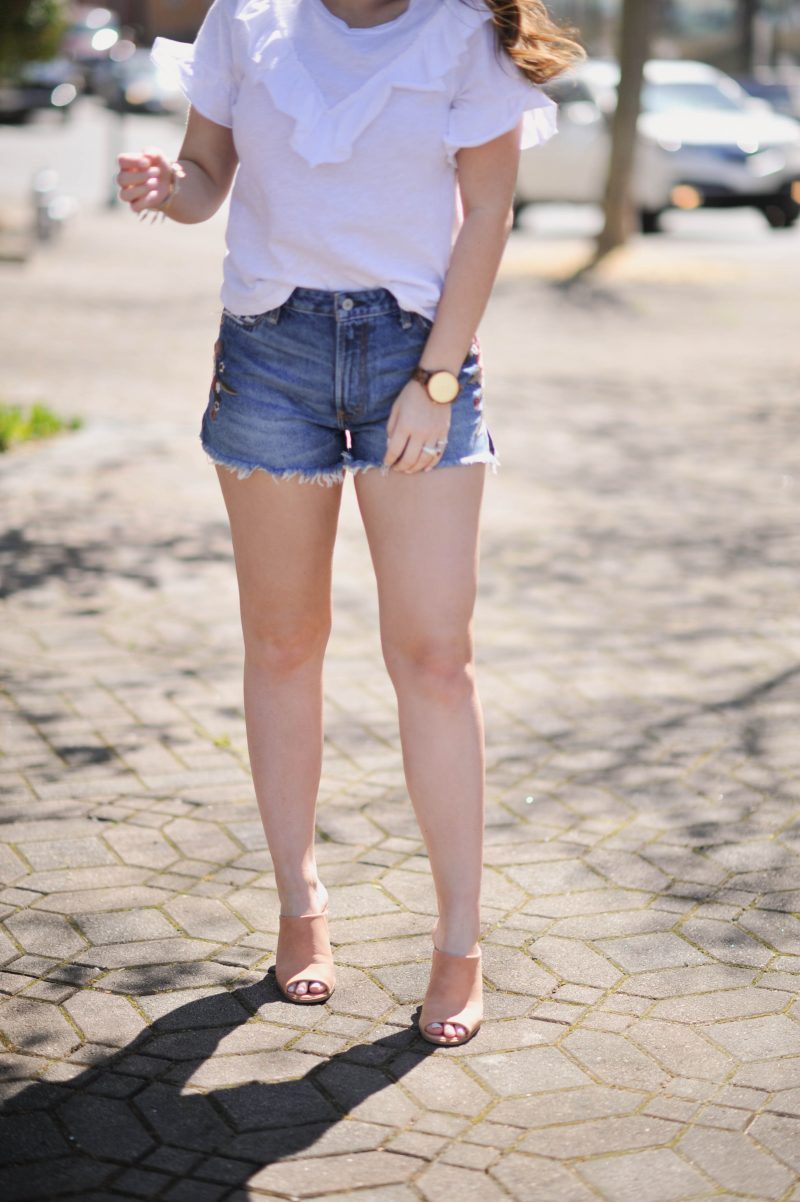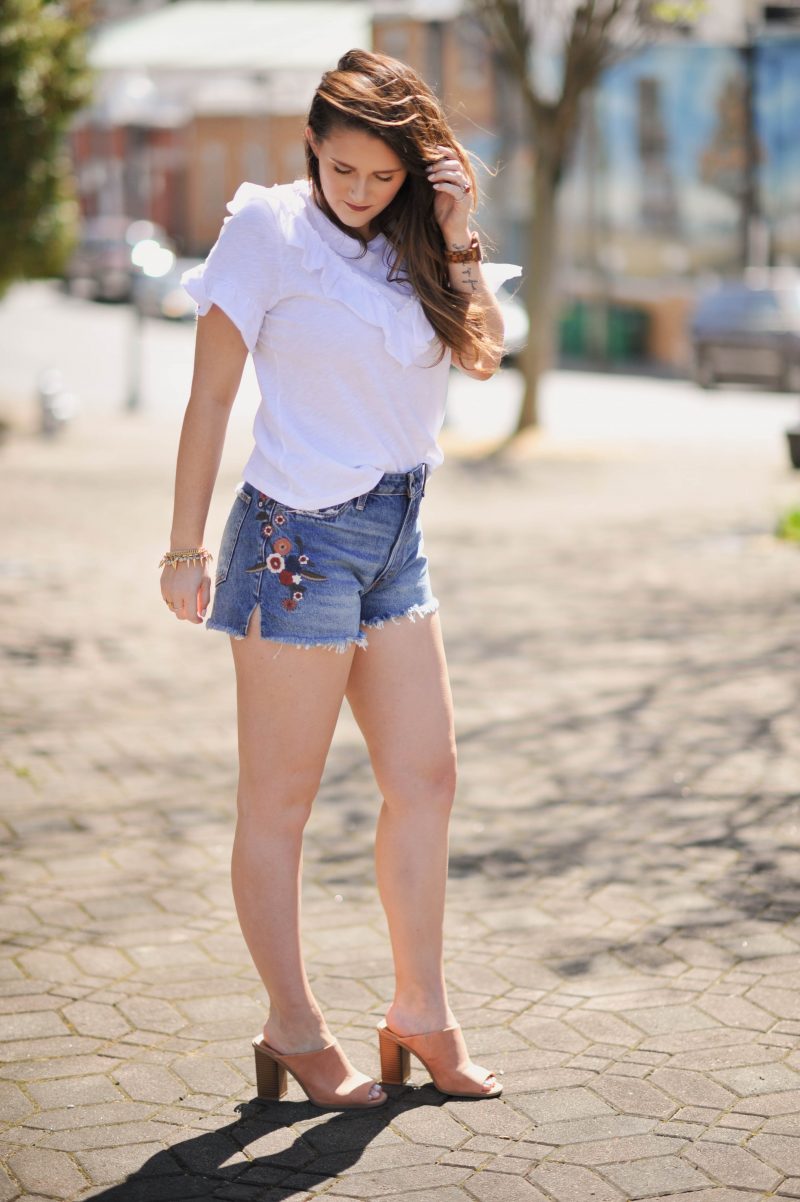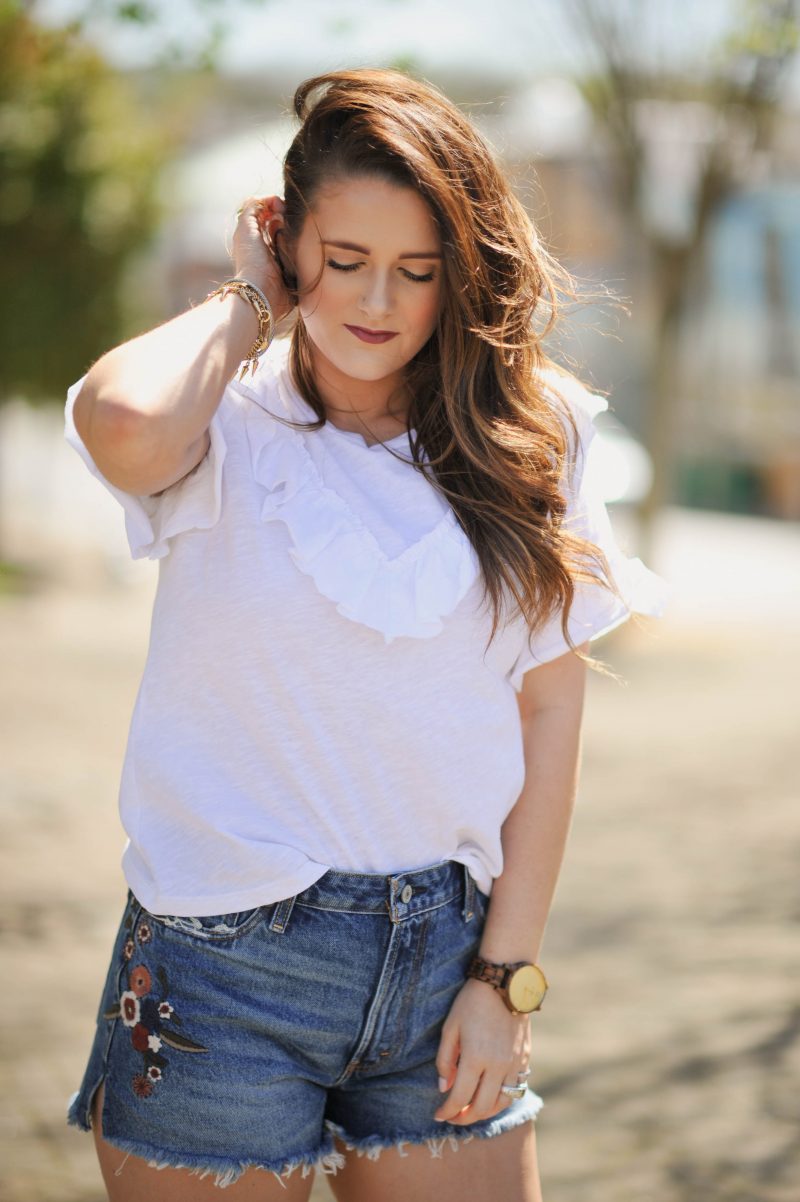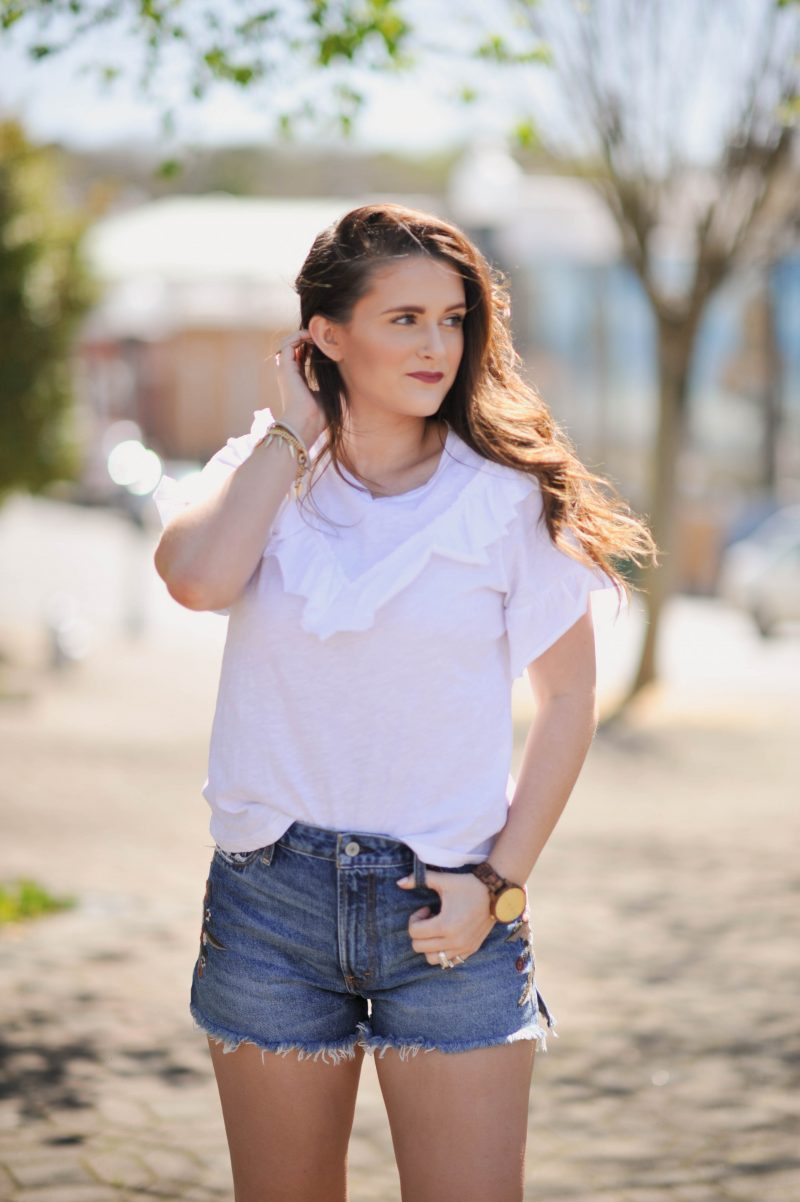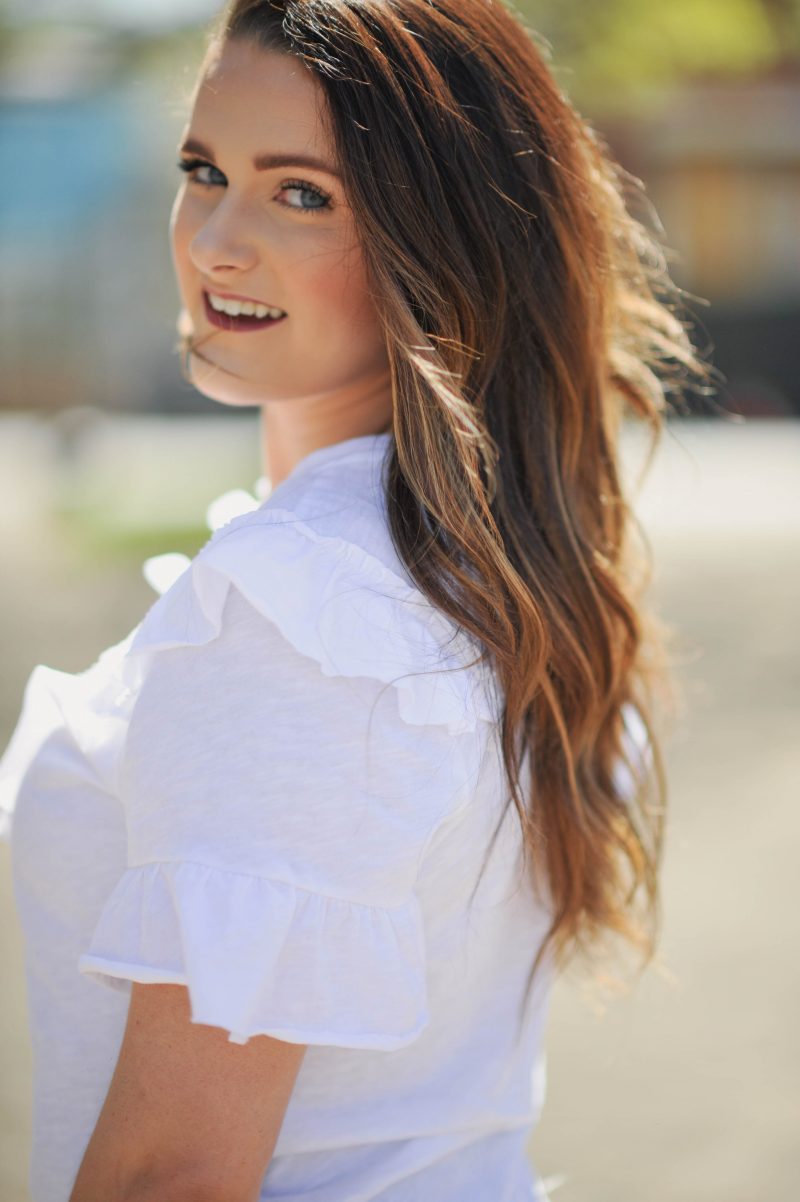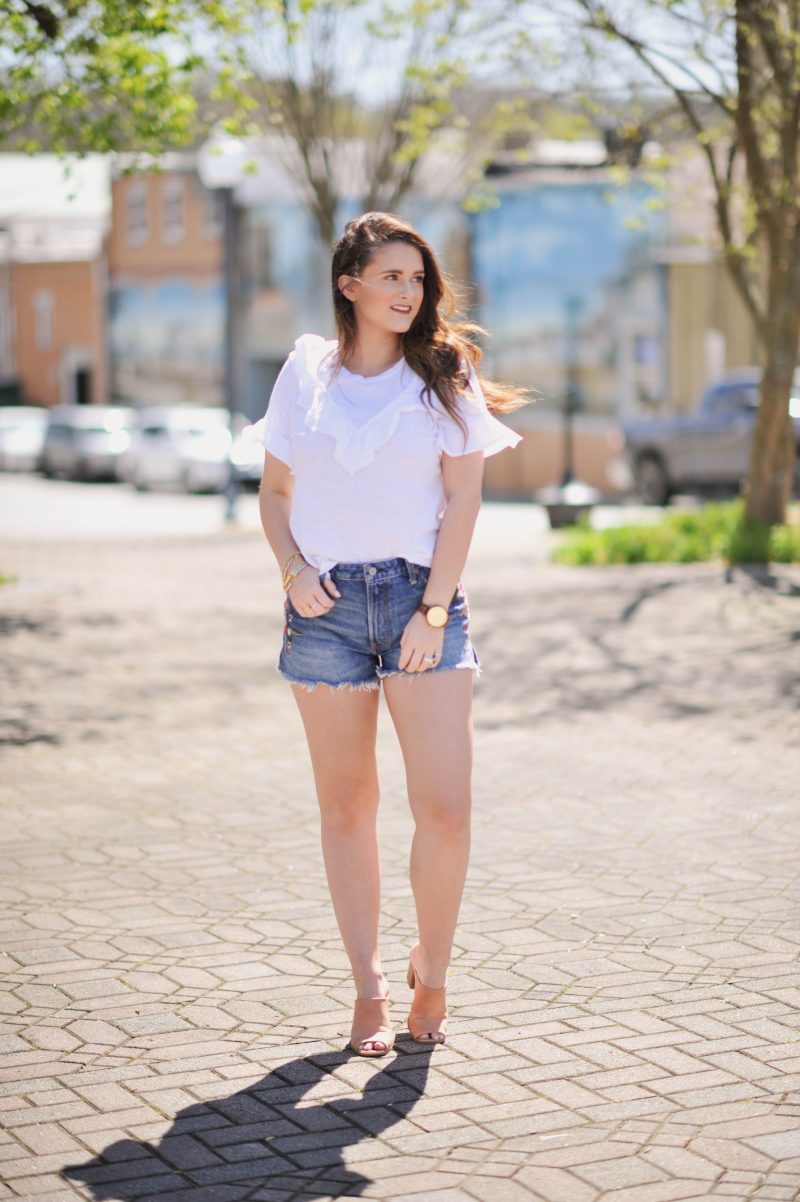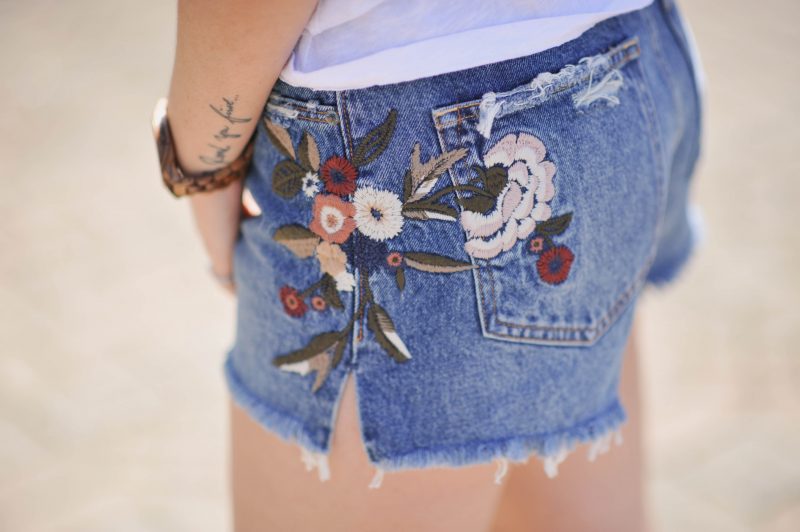 This tee is also sold out at Dress Up, but ruffles are so in, so I'm sure that there are similar options at your favorite boutiques. Rachel Parcell actually sells the same shirt in her boutique. The white is currently on pre-order and there are smalls left in the slate gray! The mules are also from Dress Up, and sold out, but there are so many similar pairs sold in just about every store! I know just about any time that I post something from Dress Up, it's sold out, but that's because their stuff literally flies off the shelves.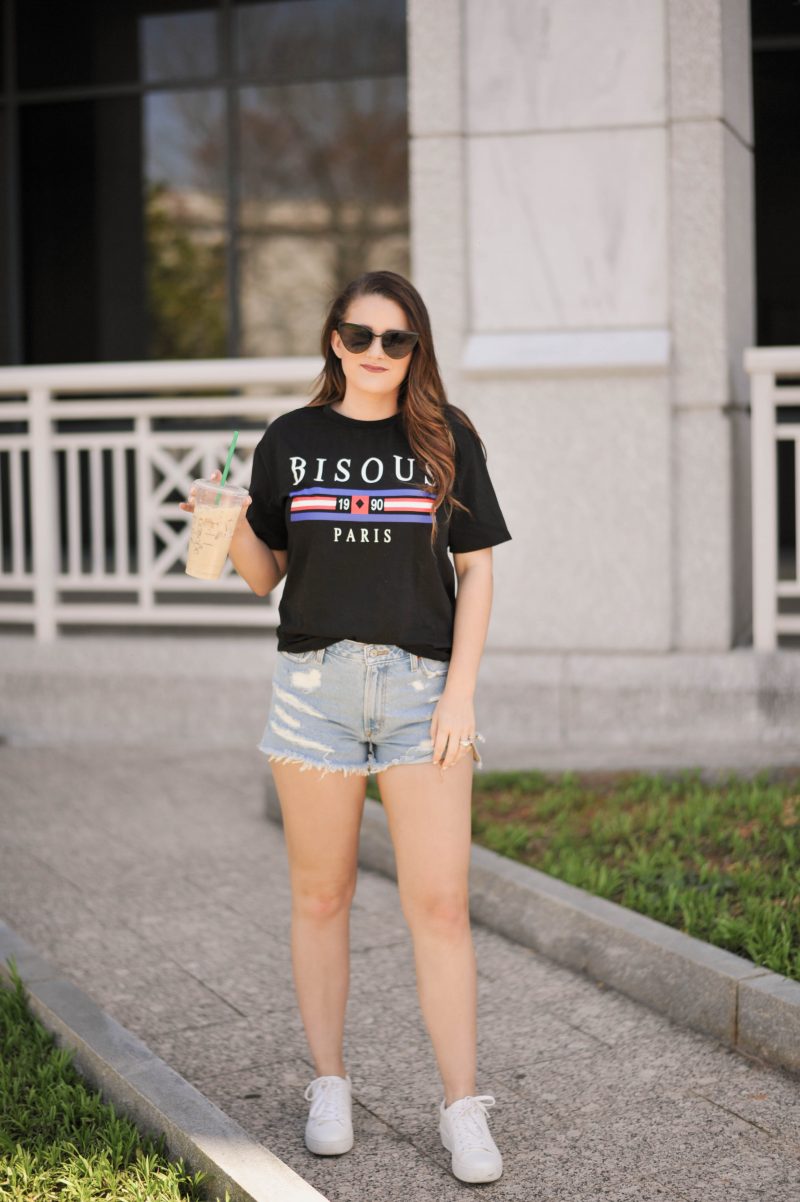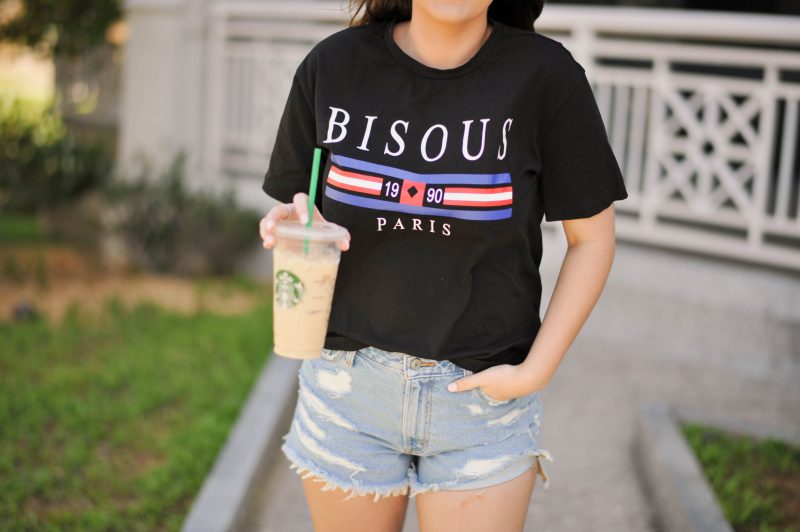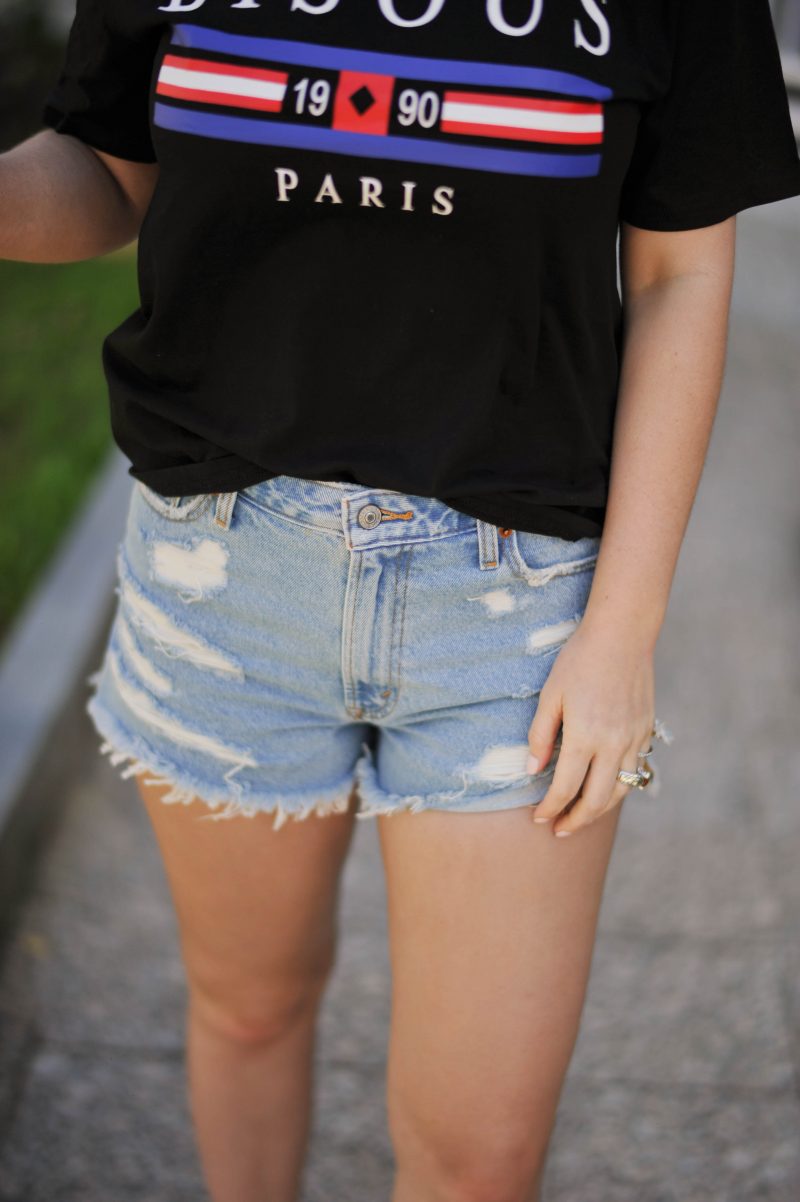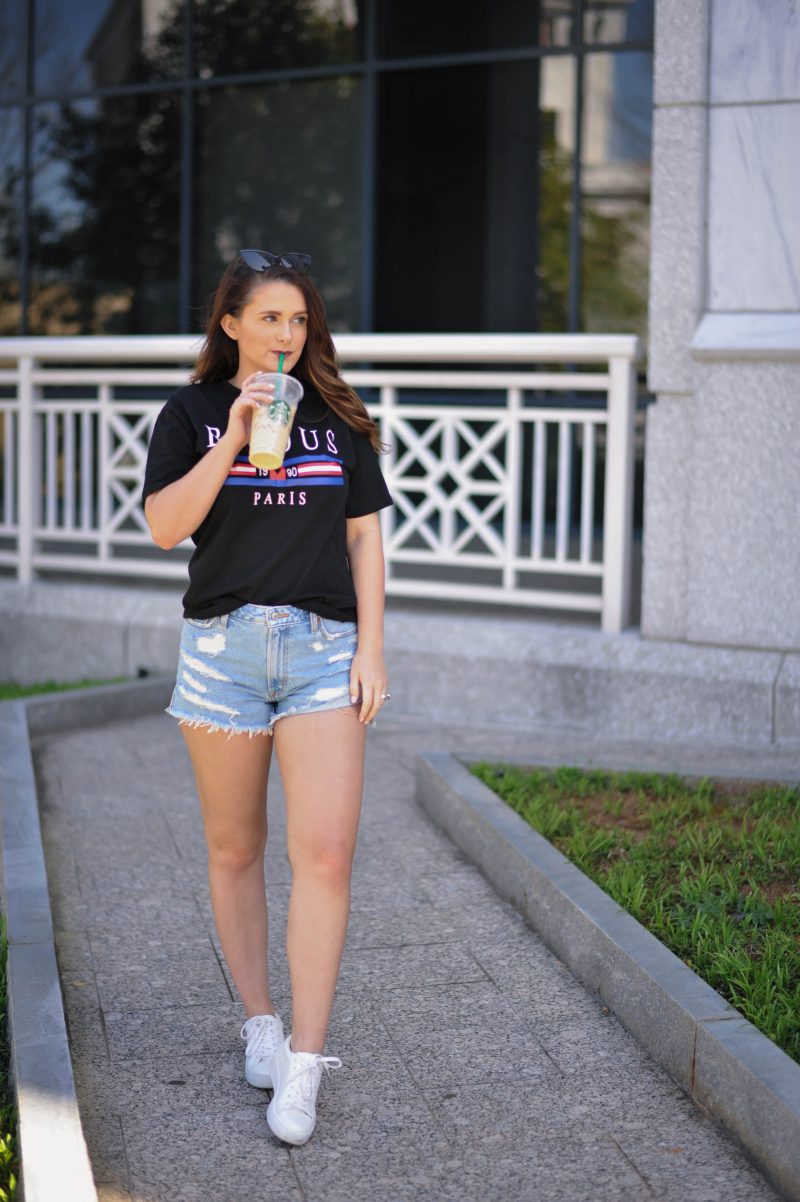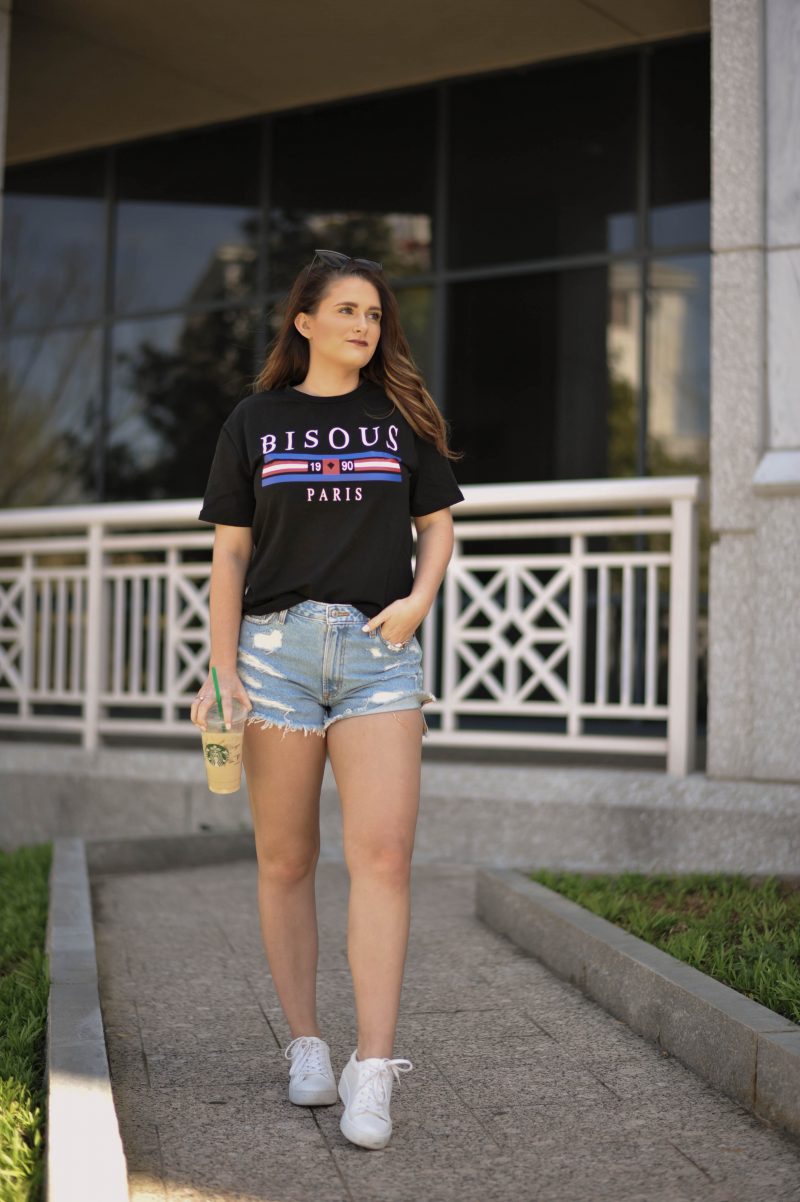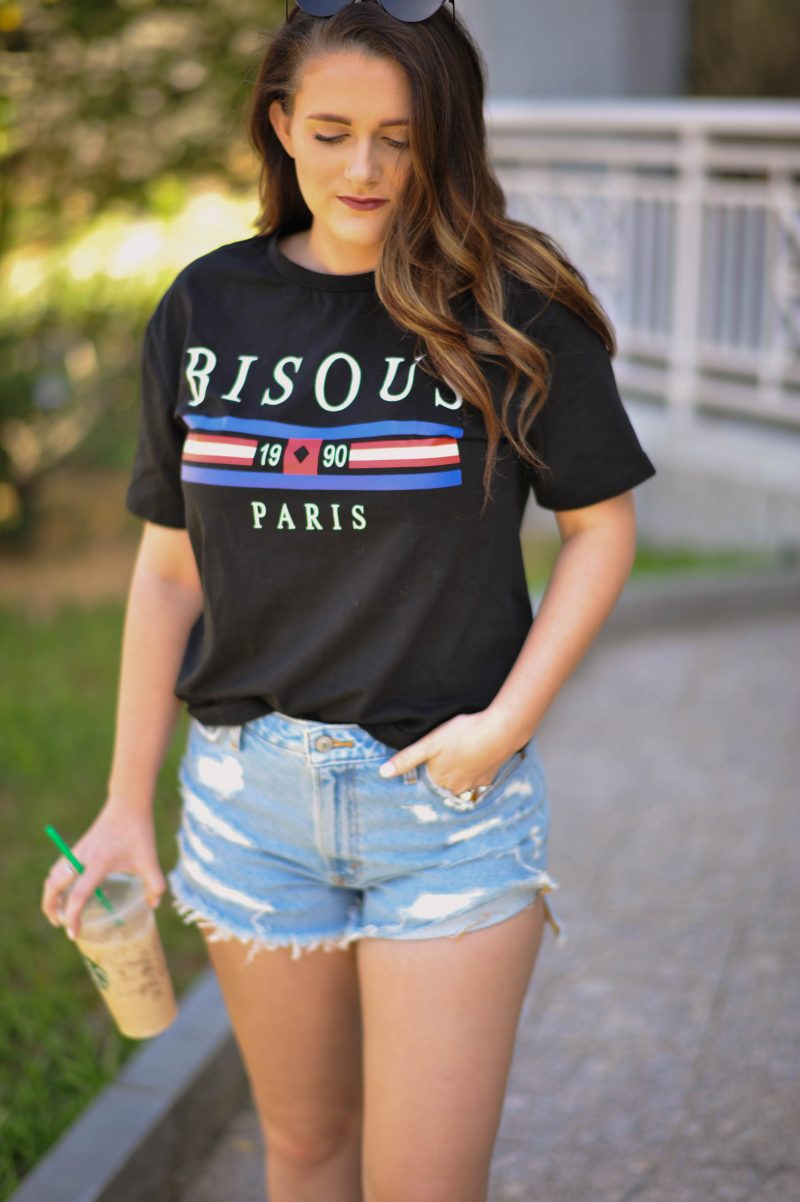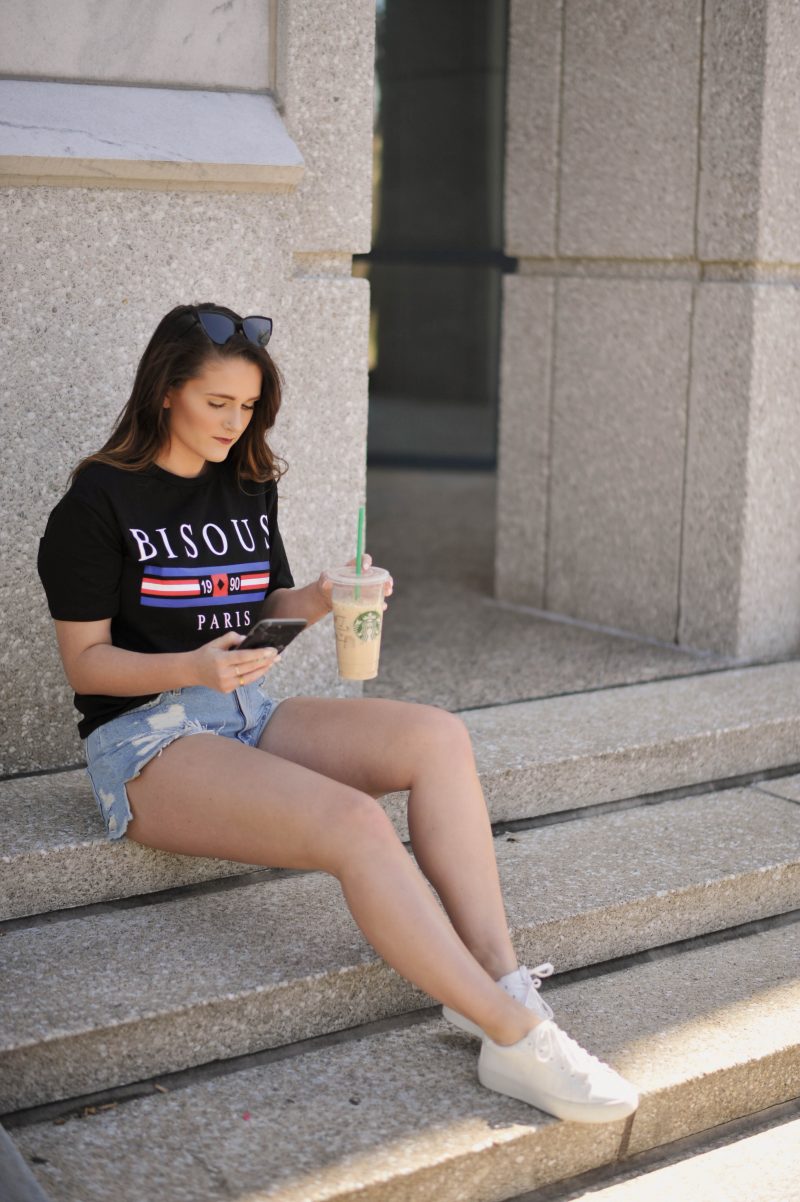 For this last outfit, I'm rocking my best white, mini-platform sneakers, my Gucci-dupe tee from SheIn and some distressed shorts from Abercrombie. Super easy, super comfortable and great for the weekend. Unfortunately, the shades are an exclusive pair from a LadyGang box!
SHOP THE POST