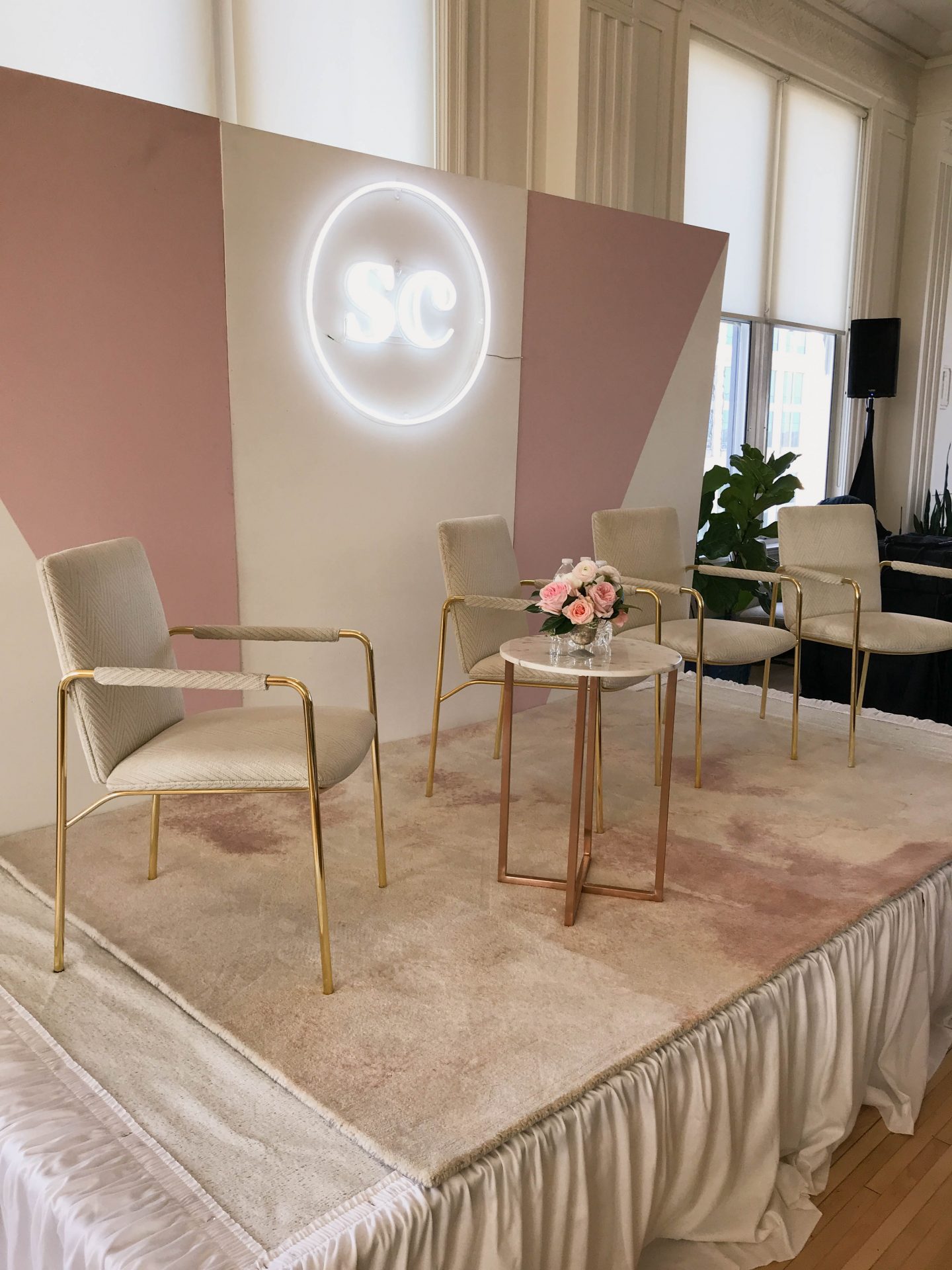 It all started on an Instagram live… and the rest is history! I had just joined Style Collective and I was eager to learn more using the resources that are offered, and then I heard about the upcoming inaugural conference. I wanted to go so badly, but the thought of walking into a weekend, alone, scared me to death. Then I was sitting at work one day when I got a notification that Style Collective was live on Instagram, so I tuned in for the first time! Annie was talking about the conference and asking who was coming, so I chimed in and said that I would love to come, but I was nervous about traveling to a new city 100% alone. She said she'd reach out after the live to talk more about it. Honestly, I wasn't expecting to hear anything, but surely enough she followed through and slid right into my DMs. She made a point to ask what she could do to make me more comfortable with attending. After we came up with a few ideas, she executed them. That's when I knew that this wasn't just another conference. So, I booked a flight, purchased my ticket and reserved a hotel room. Annie is the type of leader who puts others before herself, and goes above and beyond to make sure that everyone is thought of. And she did just that during the entire conference weekend. To say that I was nervous and anxious about breaking out of my shell for the weekend, was an understatement. But I'm so glad that I did!
Scroll down to see all of the amazing photos from this weekend and some more details on the breathtaking #SCCon18!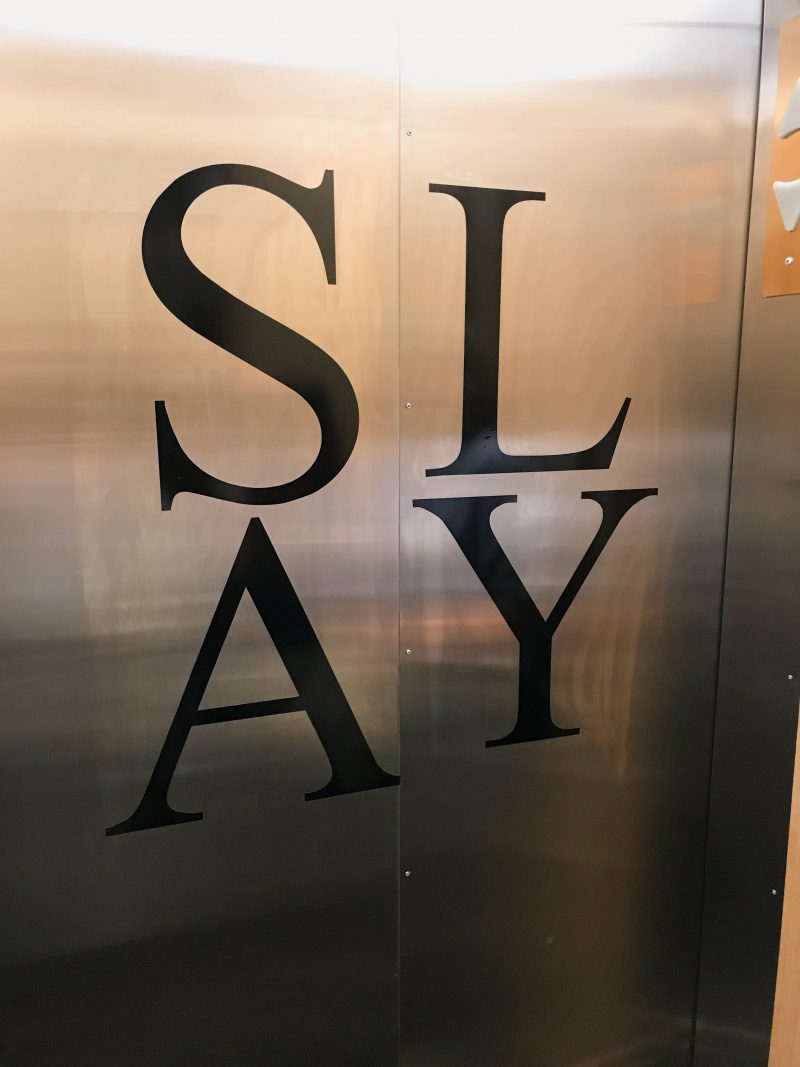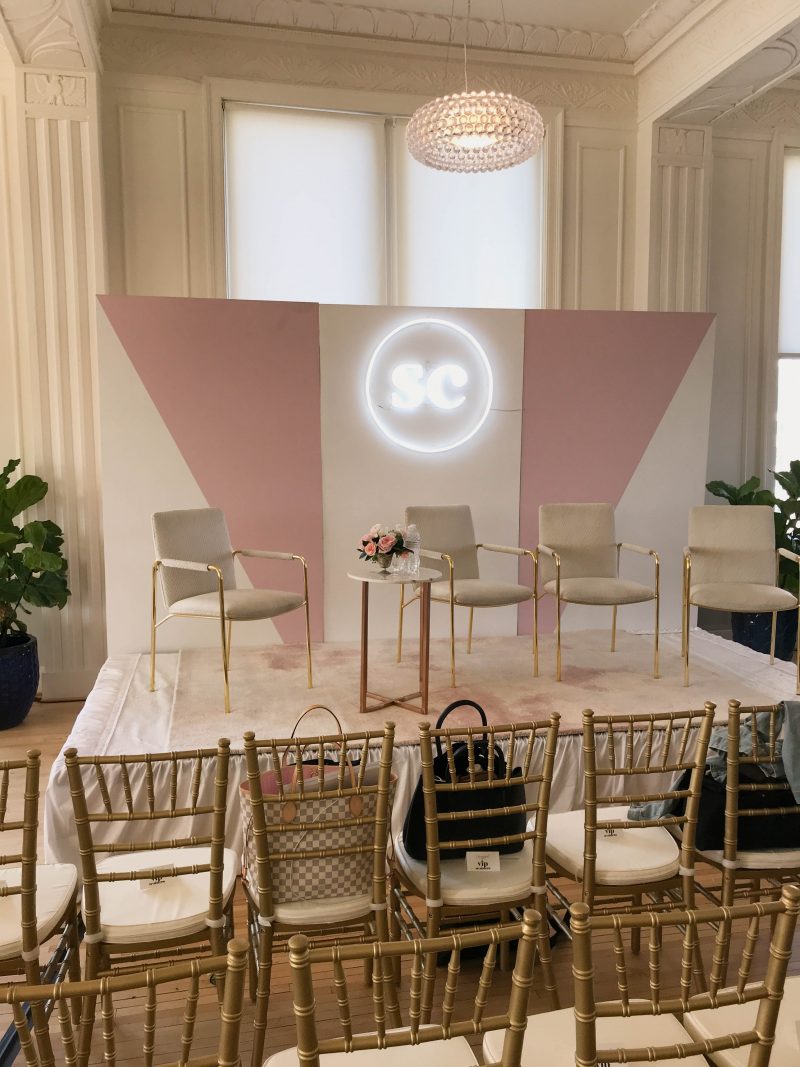 As you step into the elevator to head up to the Canon Room, the doors shut in front of you to reveal a single word that we all embodied over the weekend: SLAY. After a short ride up to the 12th floor, the doors open and you're greeted by the sweetest set up. The most gorgeous stage was equipped with intricate details that immediately caught your gaze.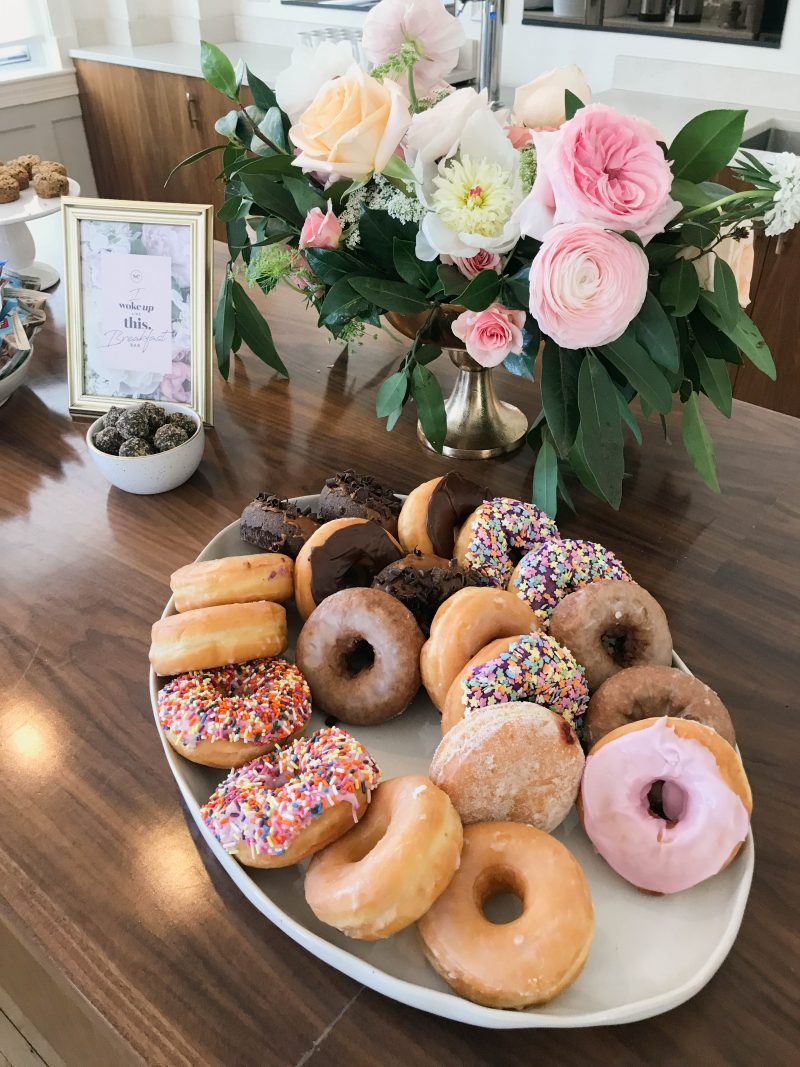 Delicious donuts provided by Dunkin Donuts throughout the conference.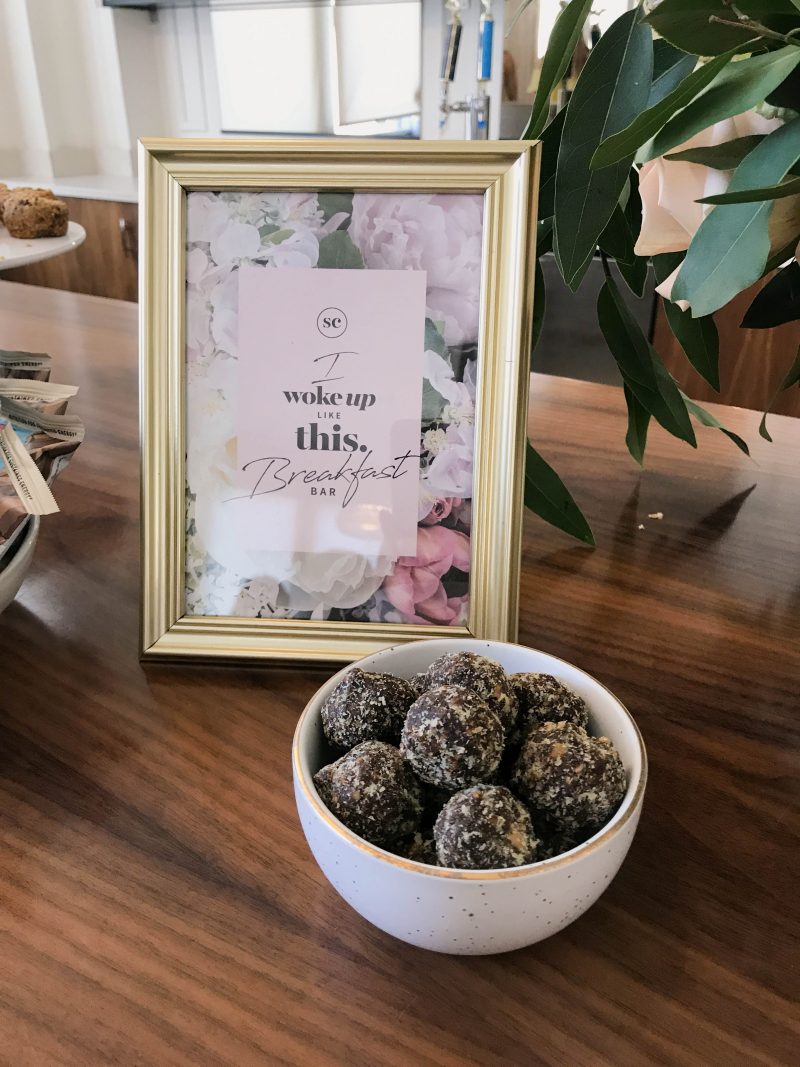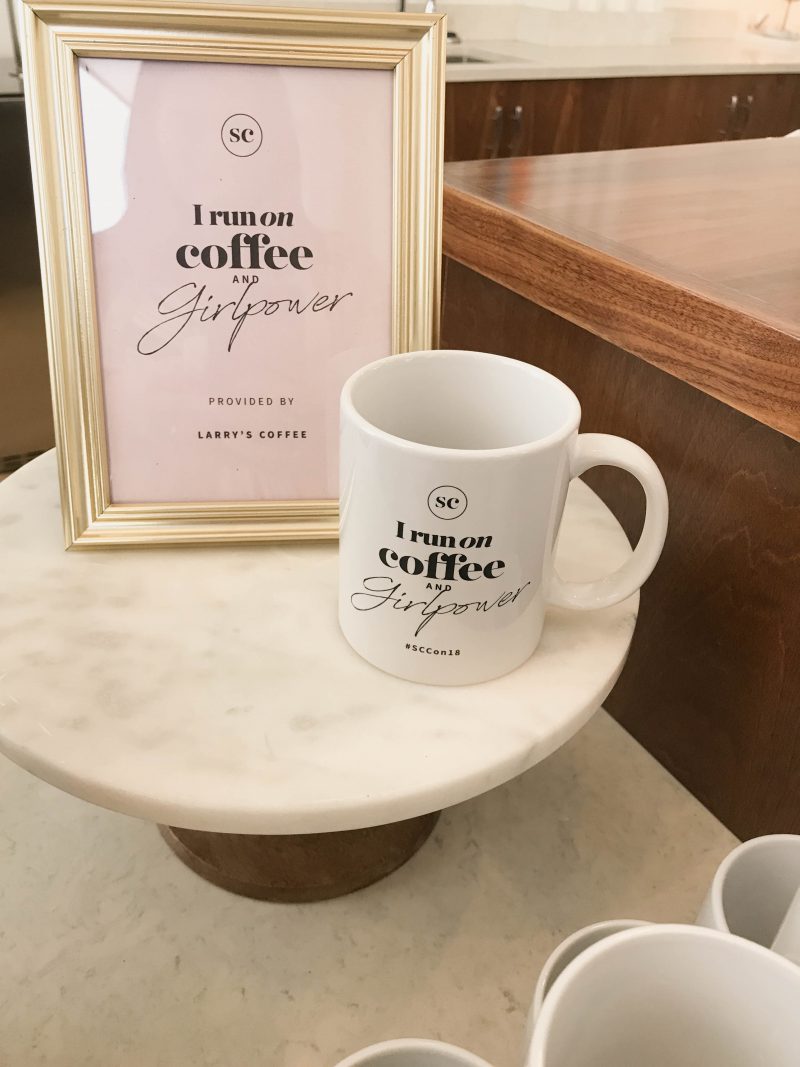 One of the best keepsakes of the weekend: our branded coffee mugs! Coffee from Larry's Coffee.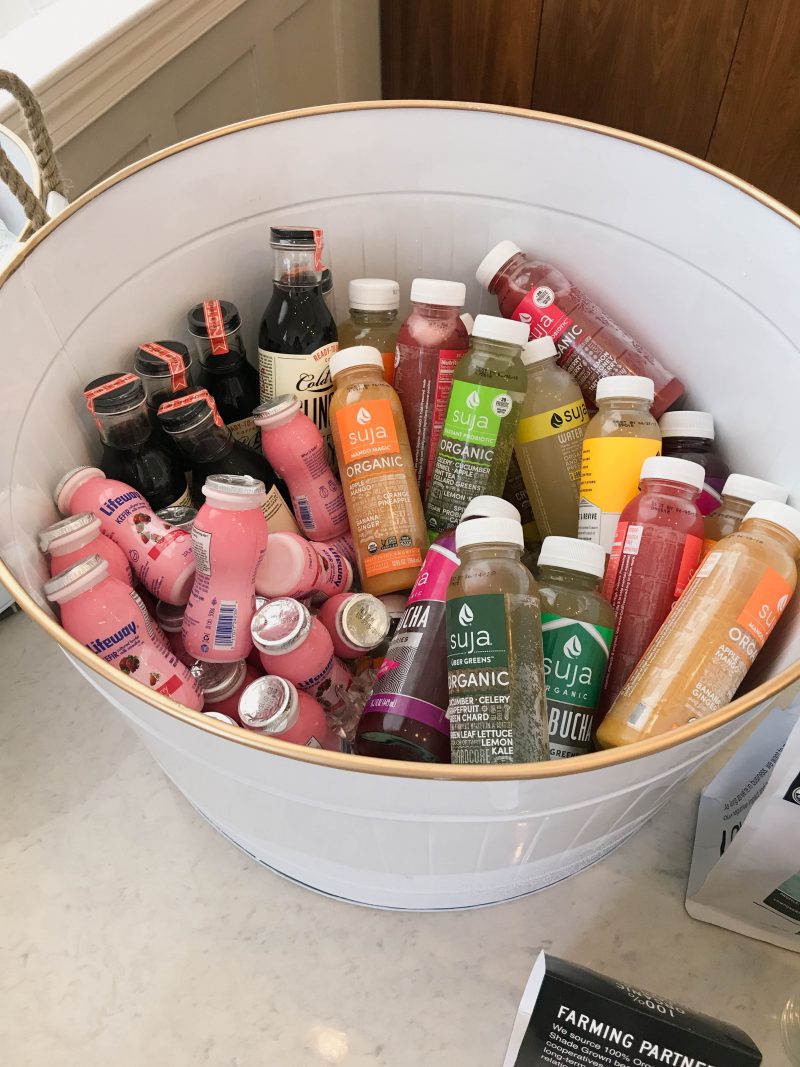 Other refreshments for the weekend included juice and Kombucha from Suja; Kefir from LifeWay Kefir; and Coldbrew Coffee from Slingshot!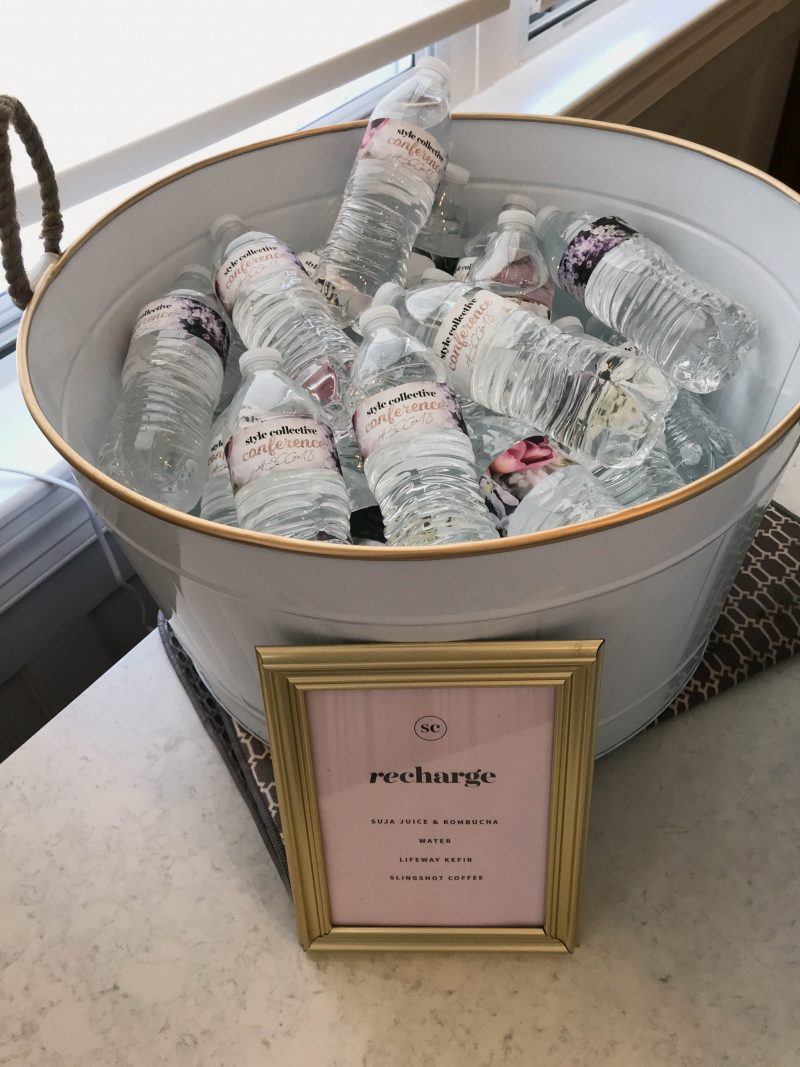 The adorable branded water bottles added that extra special touch to the event.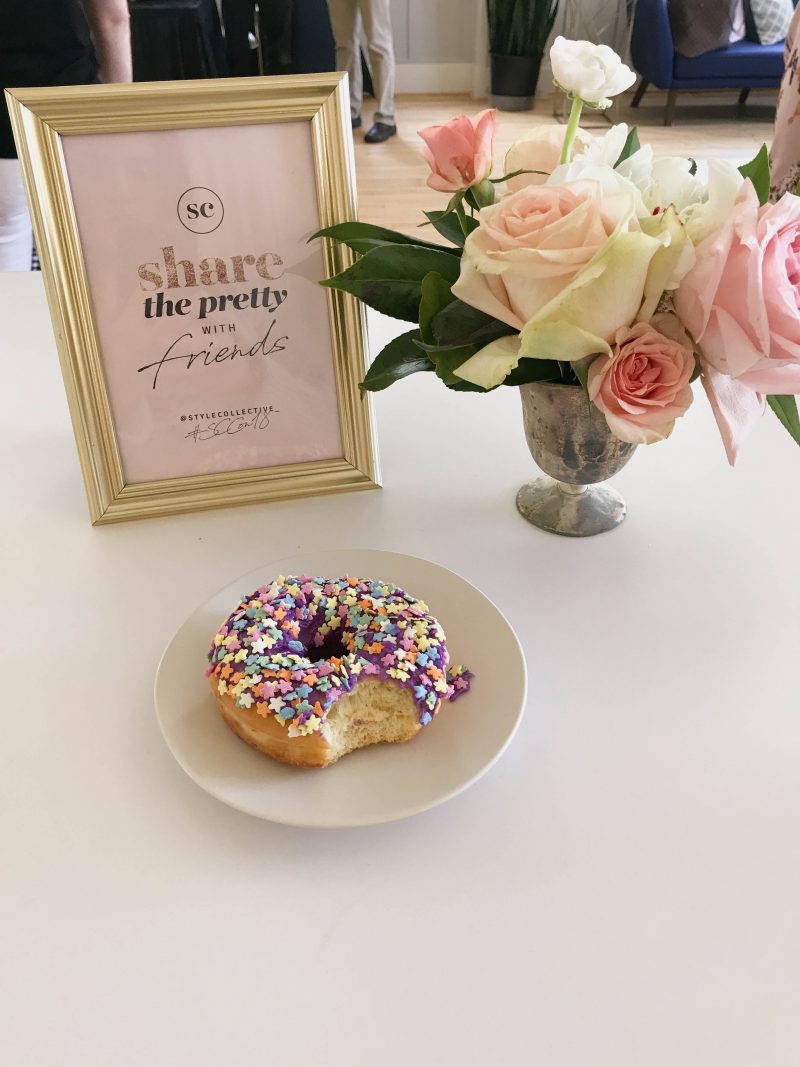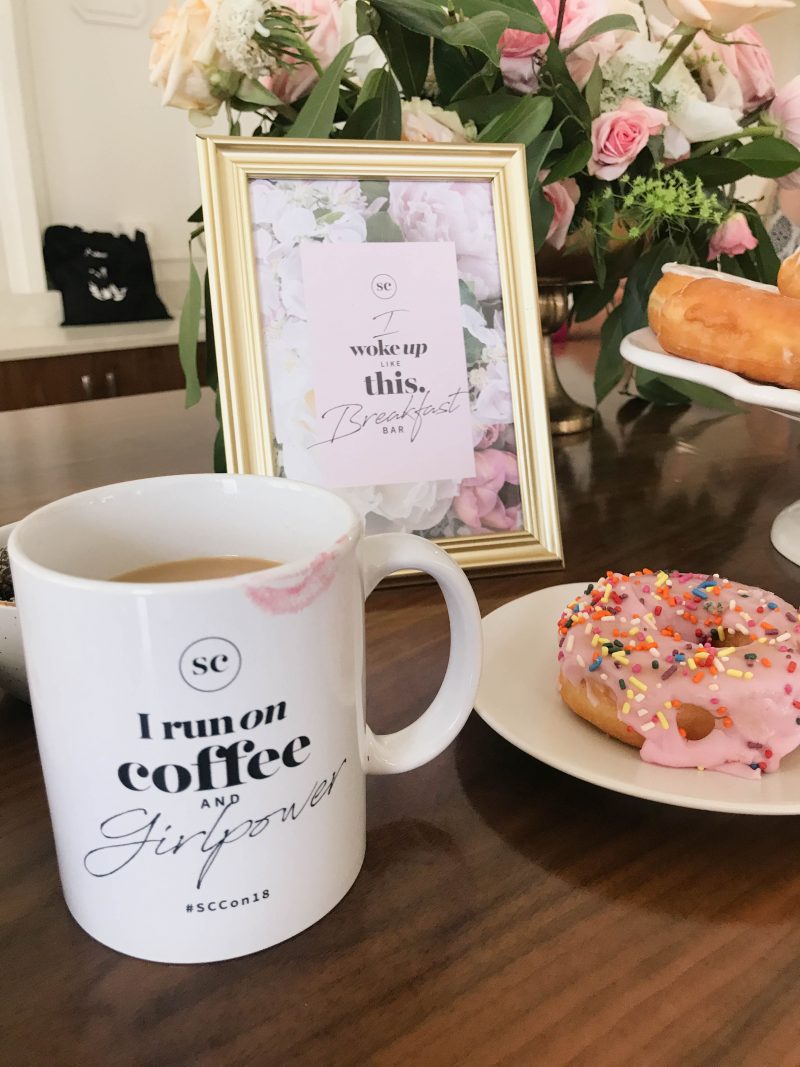 One of the best parts of the entire setup was the breakfast bar, and not because I could literally eat donuts all day, but because of every little detail that went into making it pretty! They could have easily just left the donuts in their boxes, the water in their original packaging and supplied us with paper plates for easy cleanup, but they didn't. And that's just one of the many, many things that they did to make this weekend the best ever. From the one-of-a-kind coffee mugs to the floral arrangements to the witty phrases around the room, every little detail was thought of and executed perfectly. Personally, the Suja Juices were a huge hit for me! I may or may not have had like 4 lol…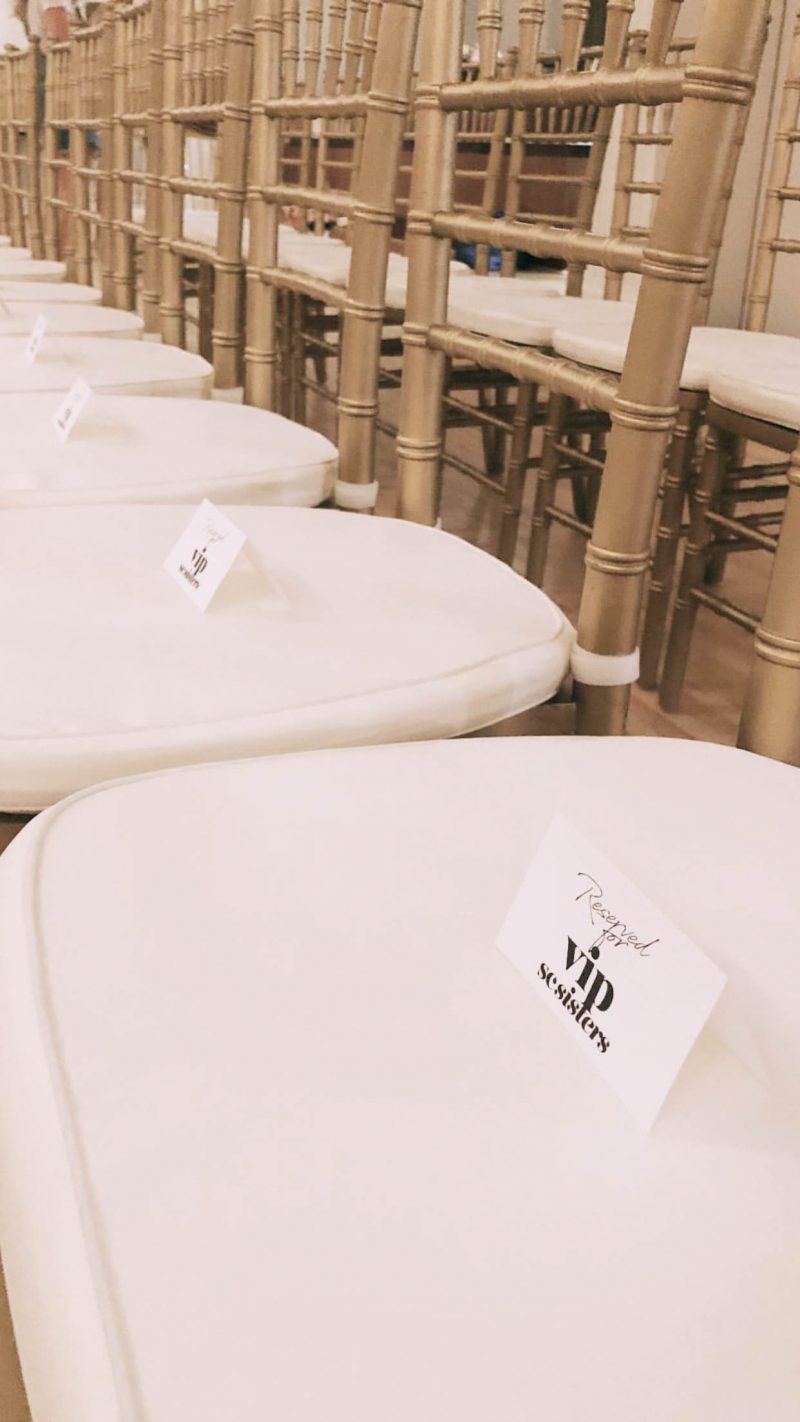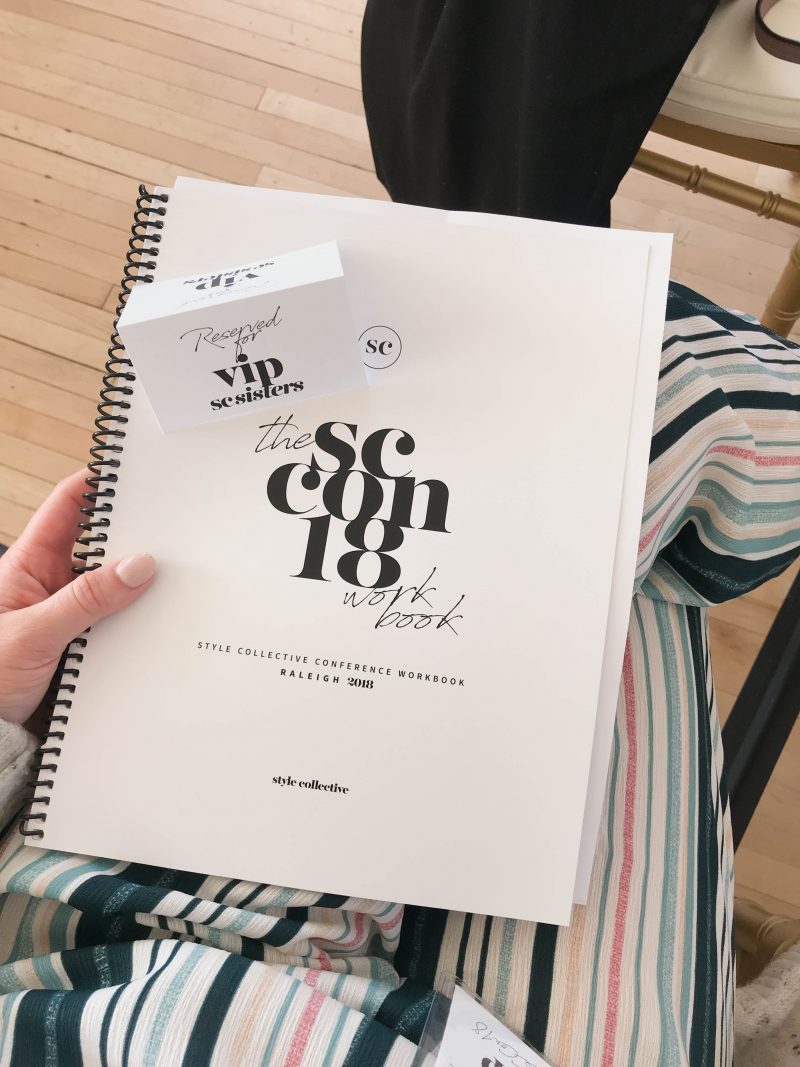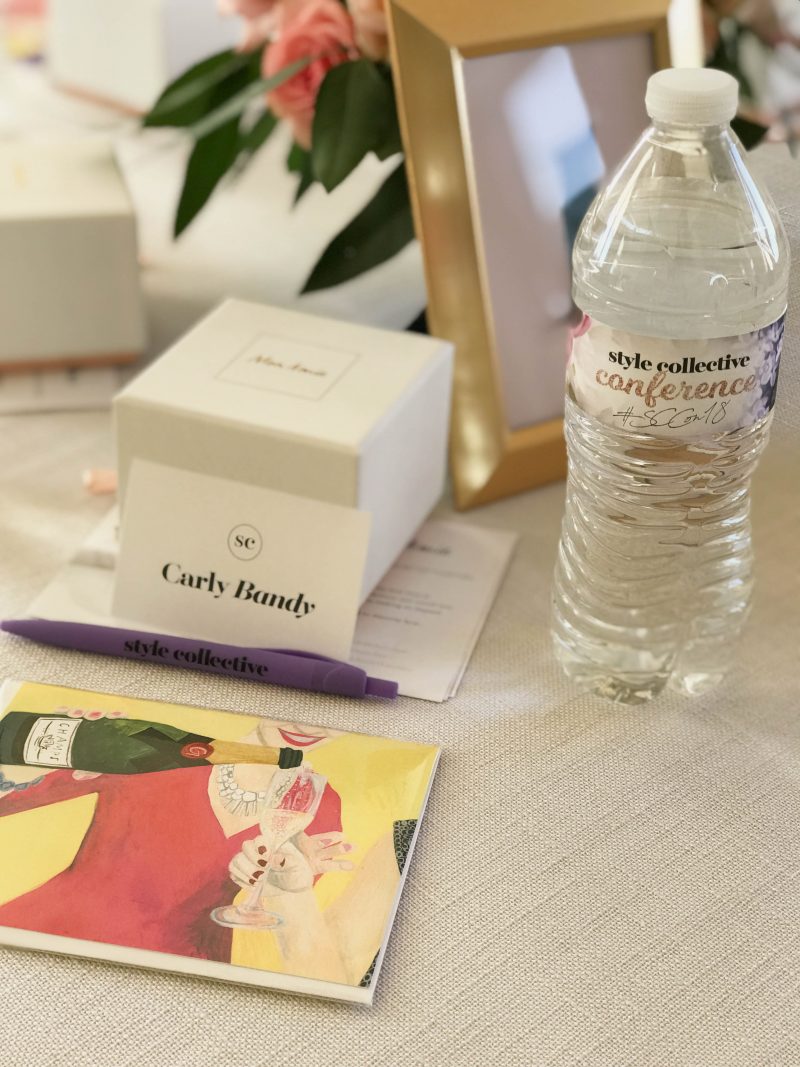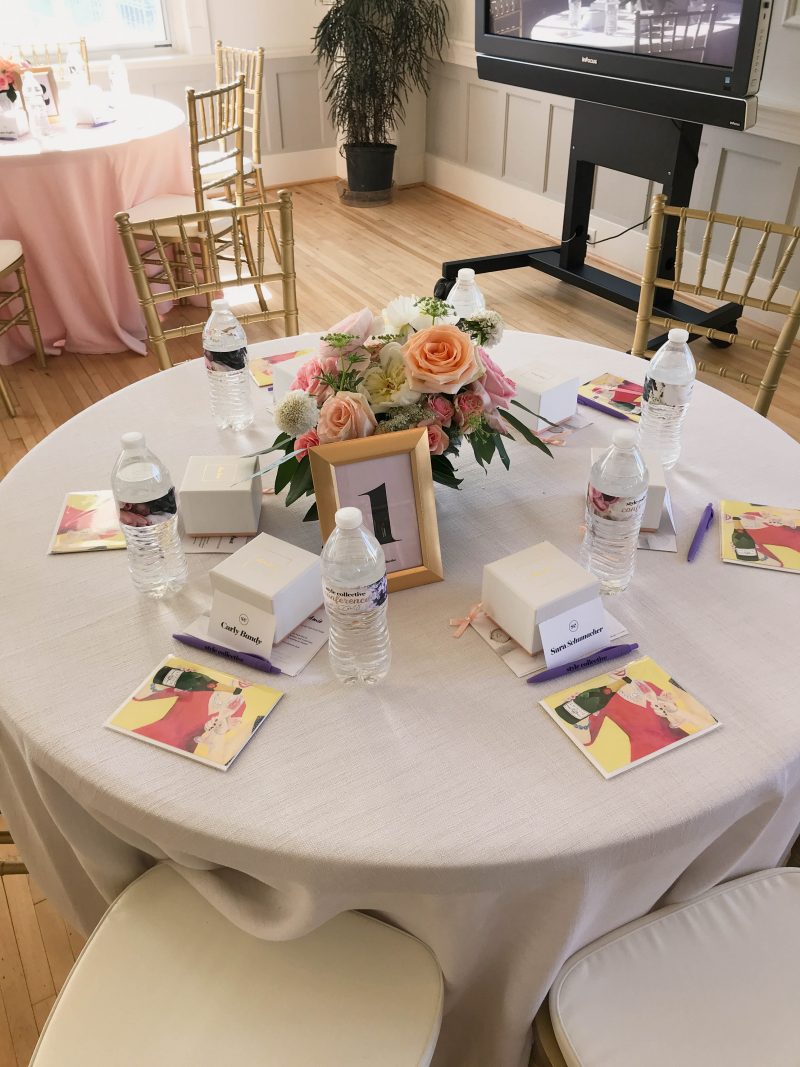 In addition to the beautifully orchestrated breakfast bar, the attention to detail that went into the seating arrangements, our workbooks, the placement cards and each additional entity was truly mind-blowing. When you sign up for these blogger conferences there are usually hundreds, or even thousands in attendance, you don't get much one-on-one interaction, and you definitely don't get a personalized experience, but not Style Collective Conference. Annie and everyone else behind the scenes truly took everything into account as they customized and personalized every part of the weekend.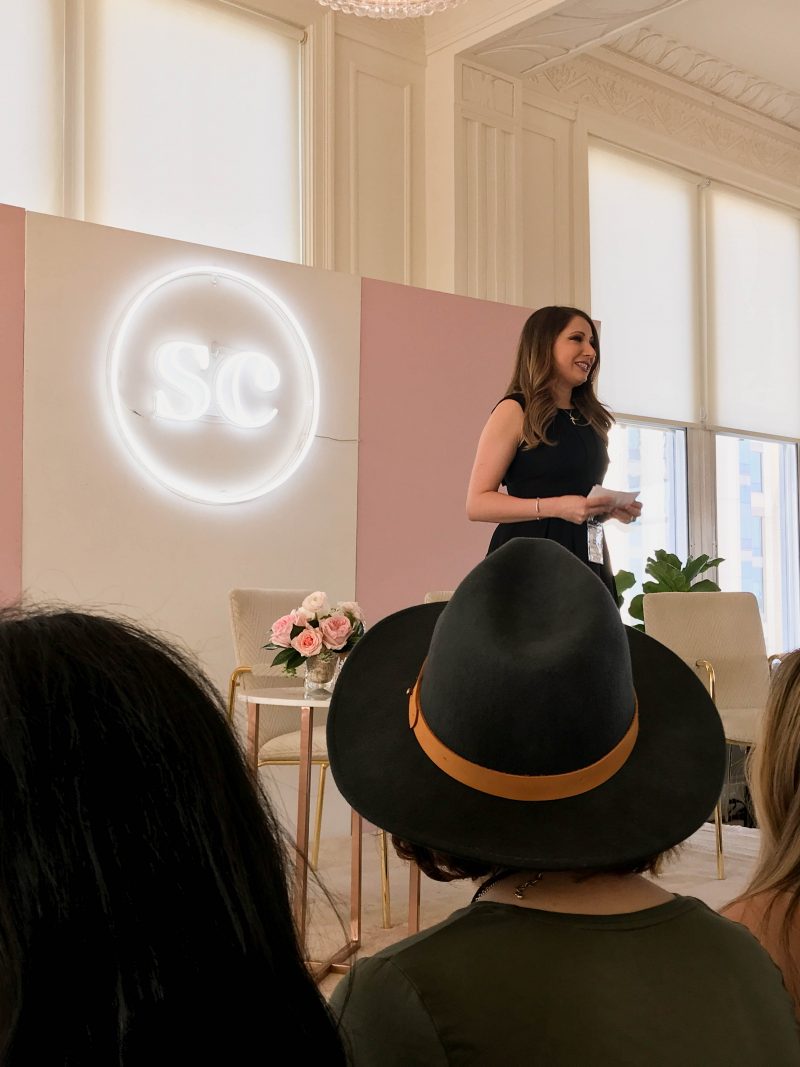 The inspiring Boss Babe behind it all, Annie Spano.
The Influencer Panel: Moderator, AdrinaRose; Courtney Inkpen of The Dainty Darling; Holly of Make Today a HollyDay; Keke from Style Your Selfie.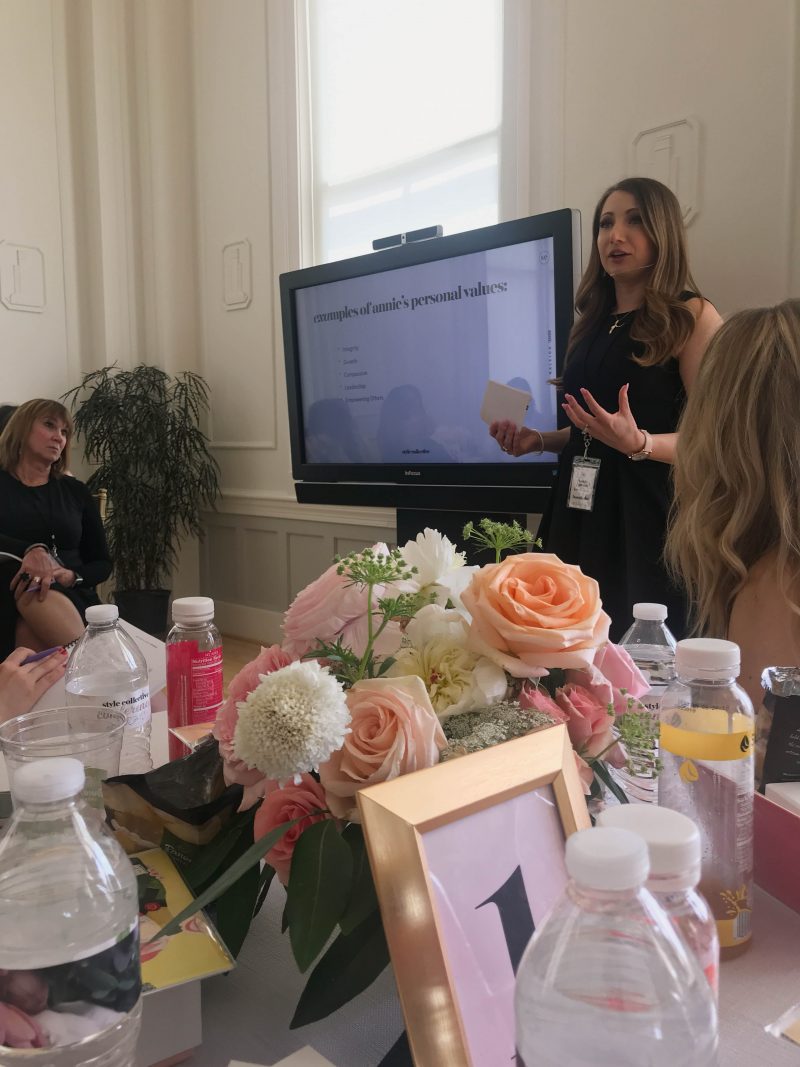 Annie Spano leading the brand workshop as we worked on our mission statements and establishing the backbones of our personal brands.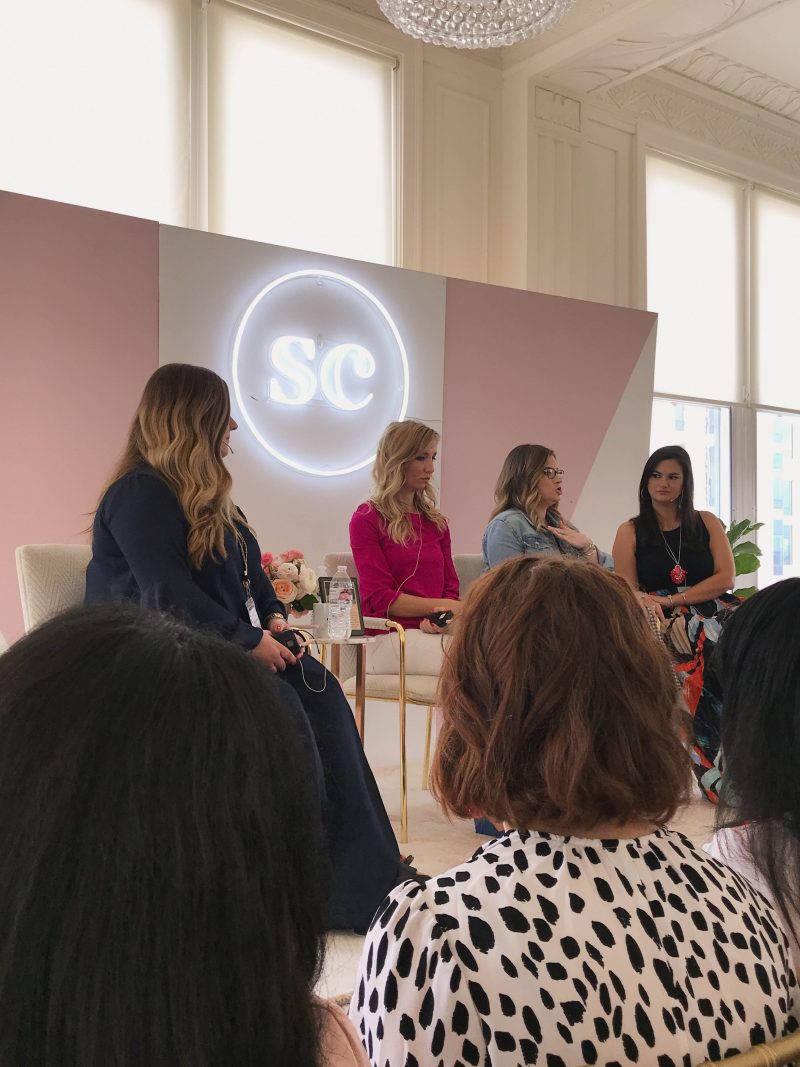 The Brand Panel: Moderator, AdrinaRose; Angel Bailey of Beam Collective; and two reps from Kendra Scott.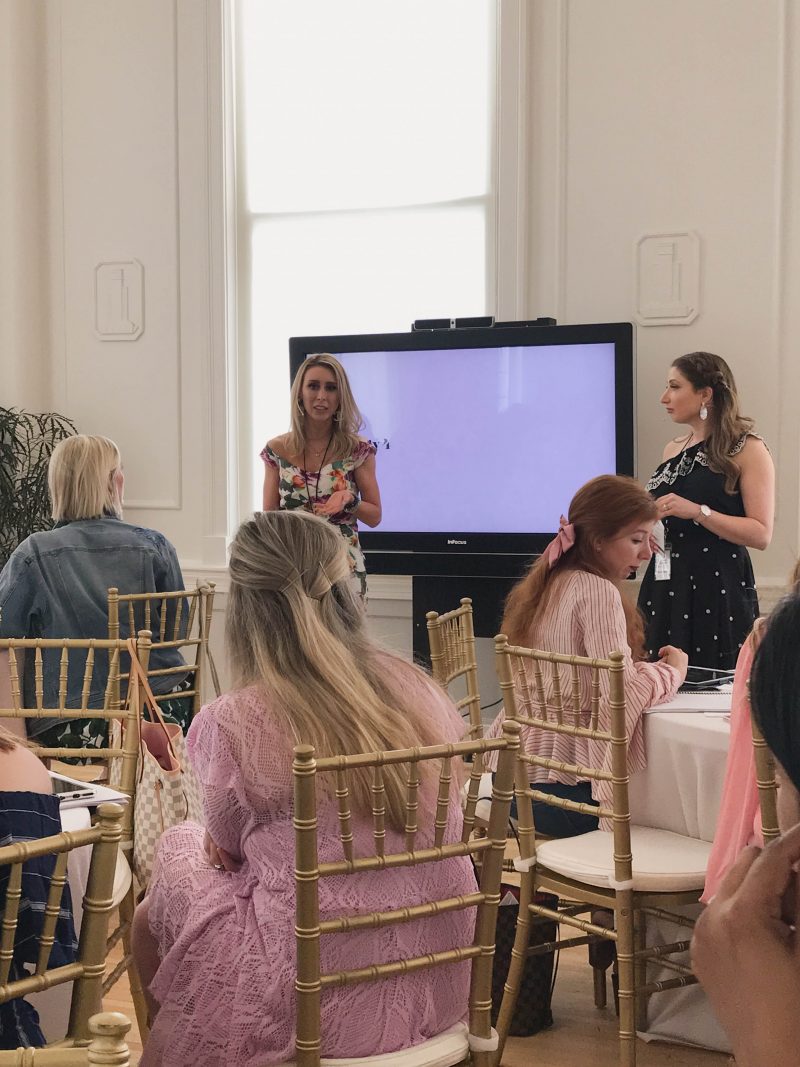 How to Start a Podcast Workshop: Courtney Bentley and Annie Spano.
Not pictured – the two other workshops with Amanda Berlin and Jessie Undorfer.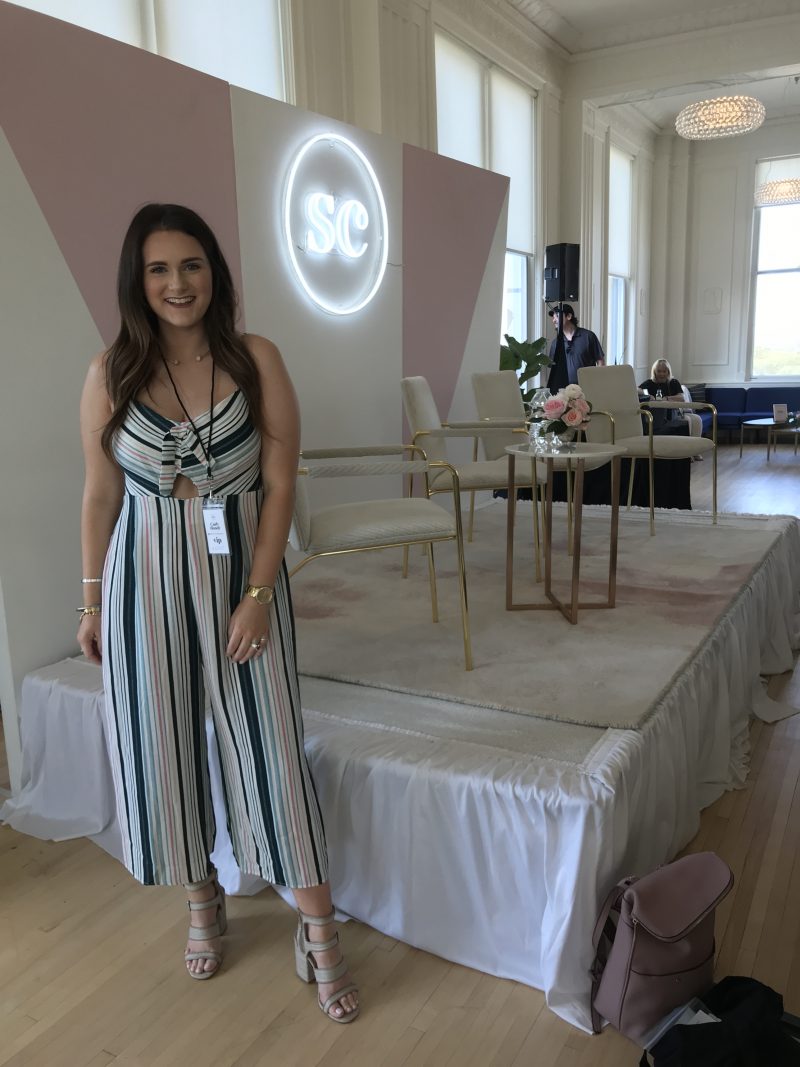 My outfit for day one, all from Target! Striped jumpsuit here; Shoes here.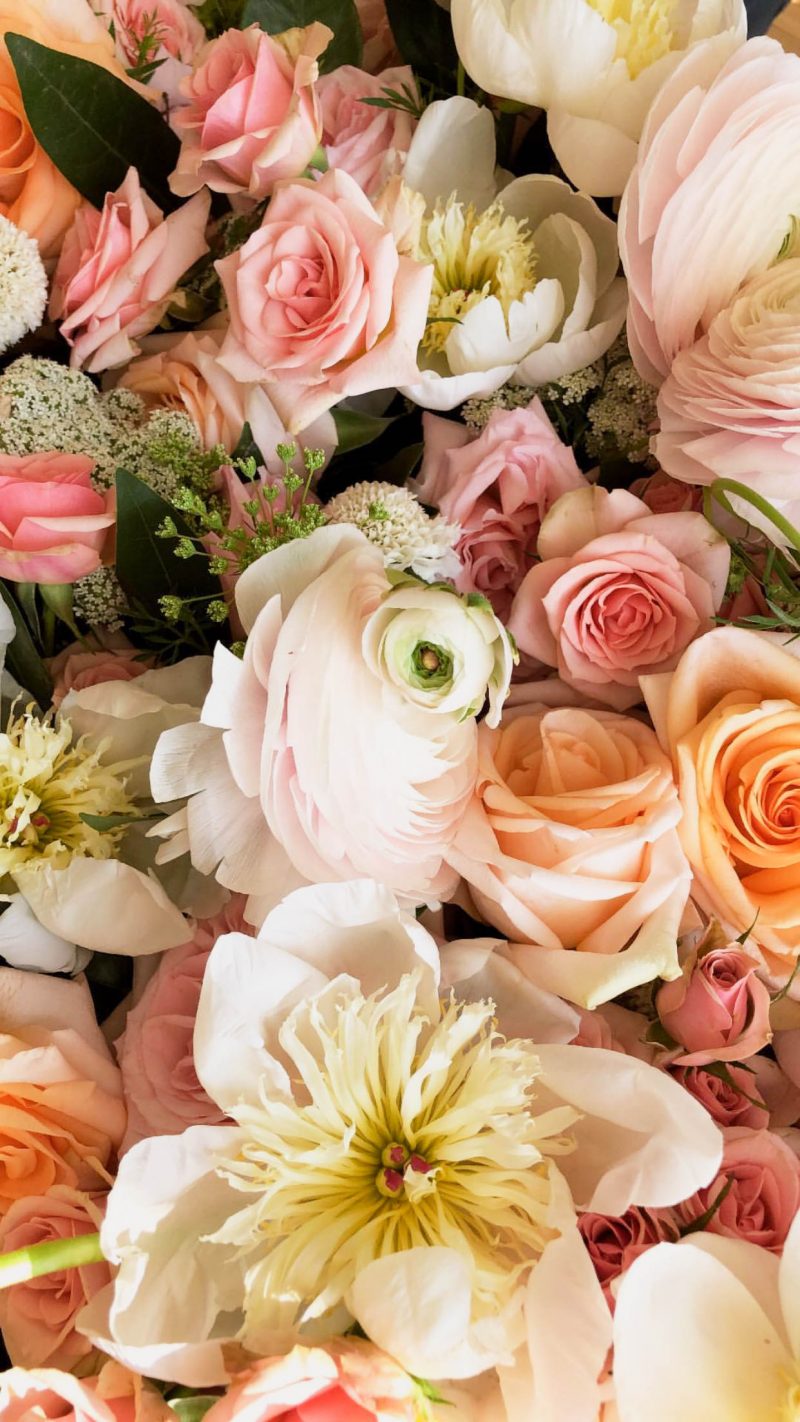 Floral designs by The Lion House Co.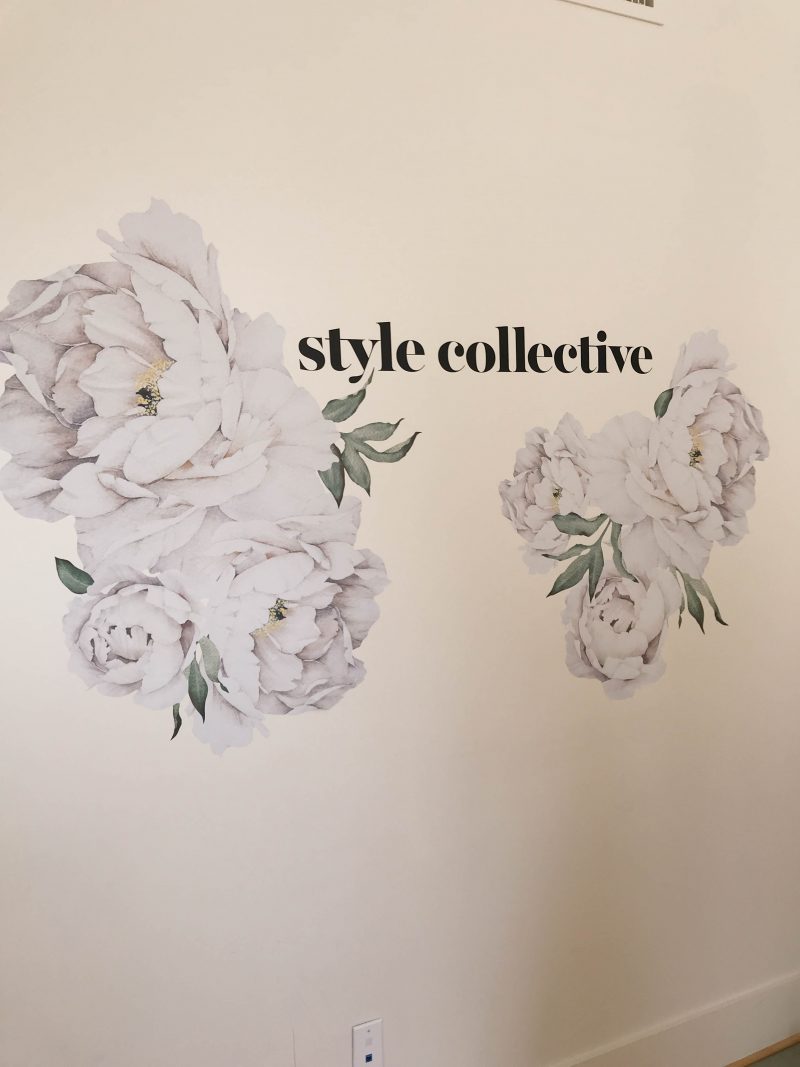 Another beautiful decal! The backdrop for the Photo Booth with Zim Zoom.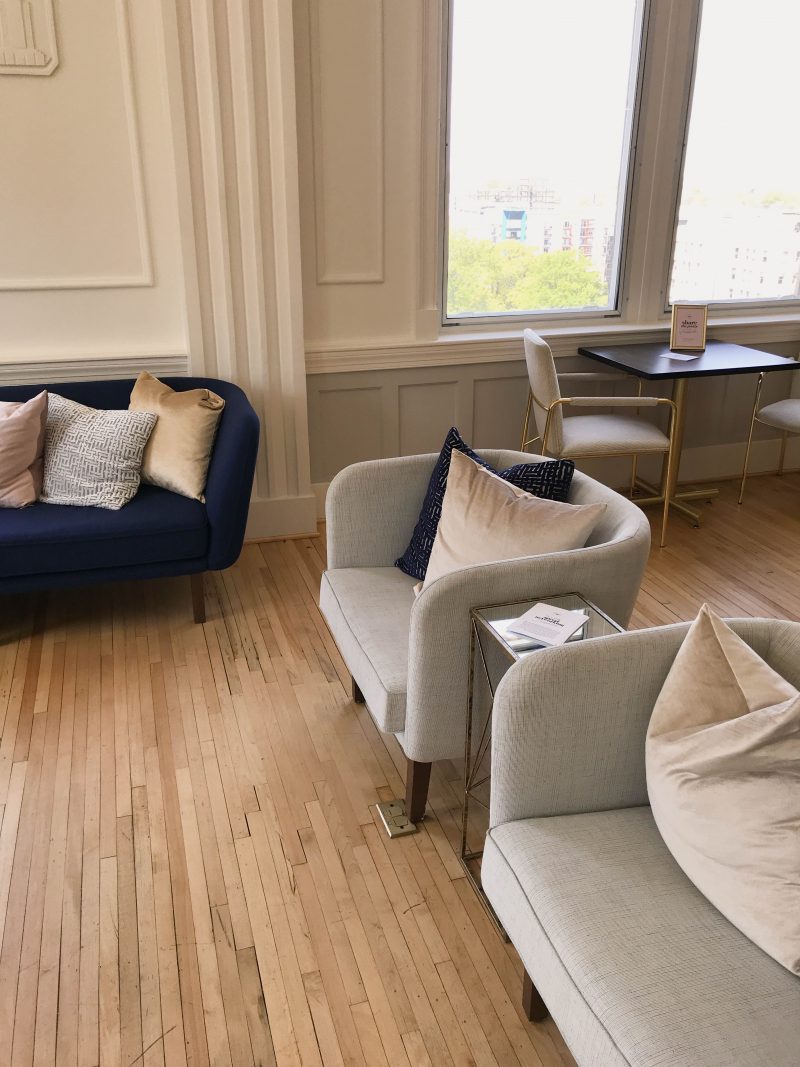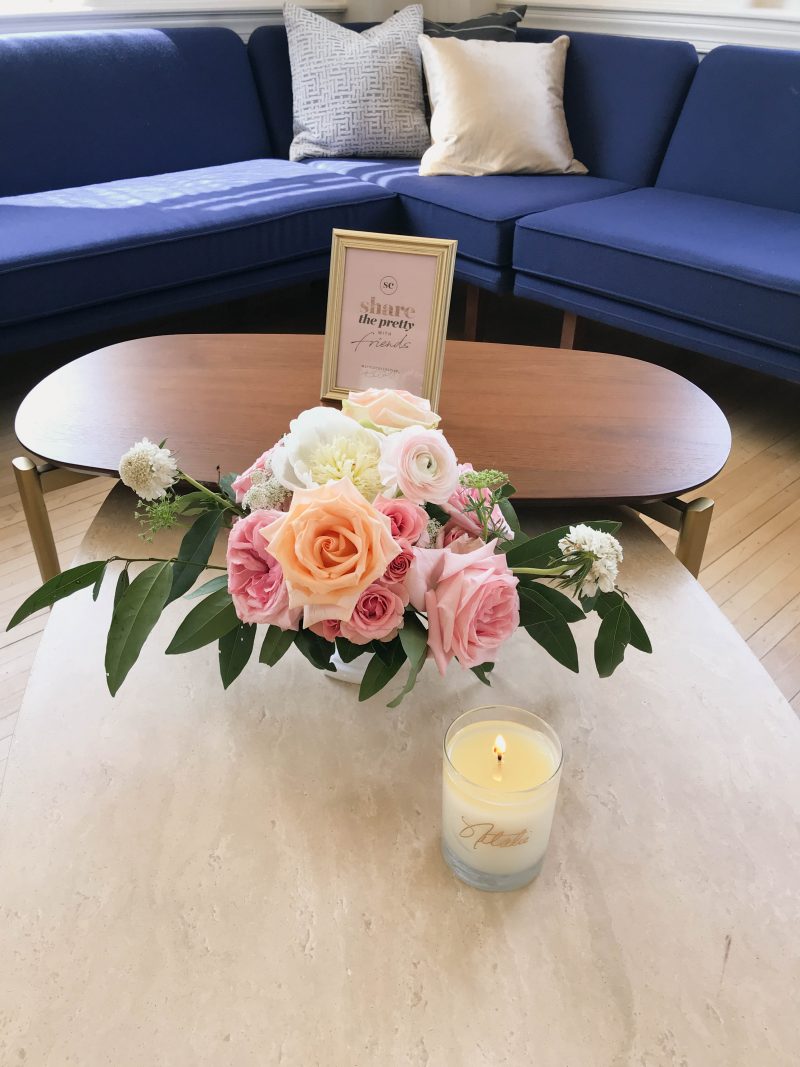 The signature scent of the conference, Gardenia, from Natalie Fragrance. Each of us were so kindly gifted a candle!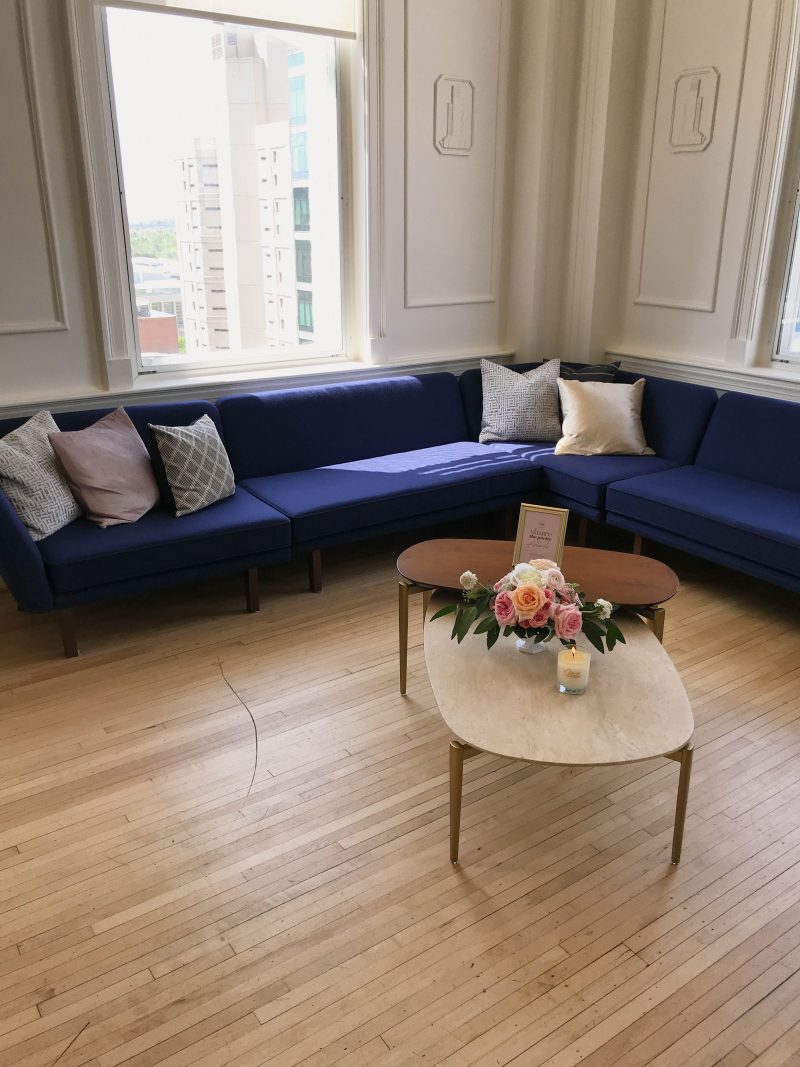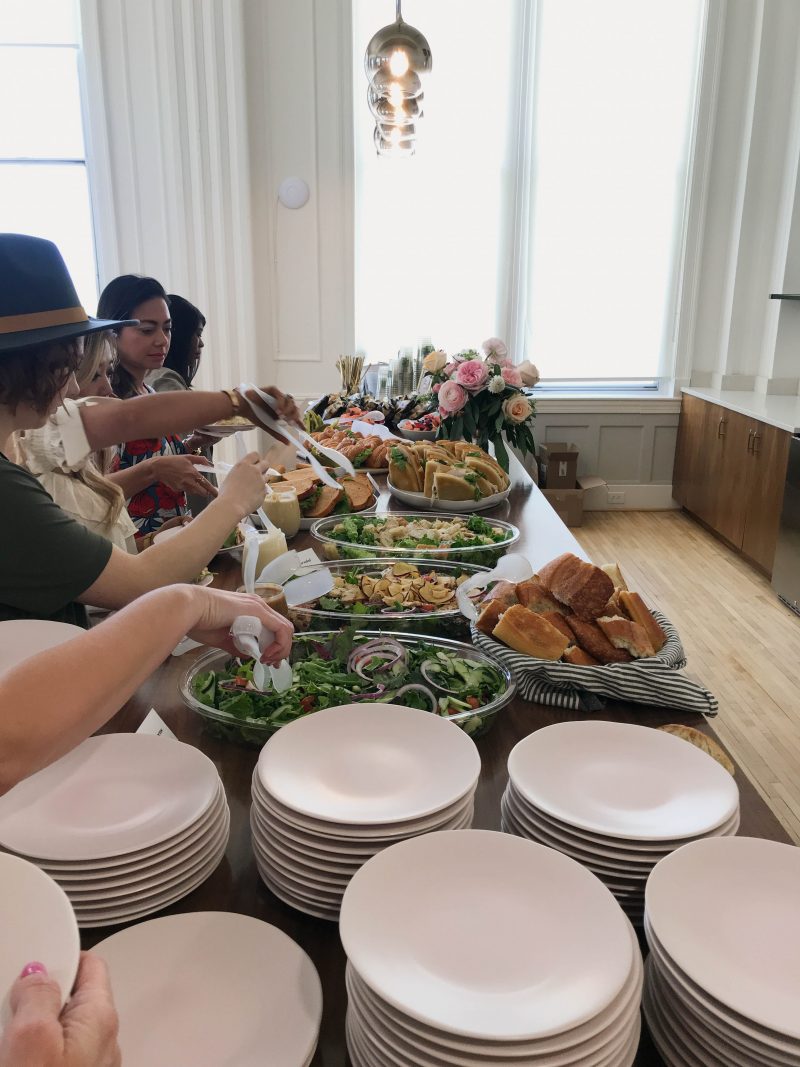 Our delicious lunch from Panera each day!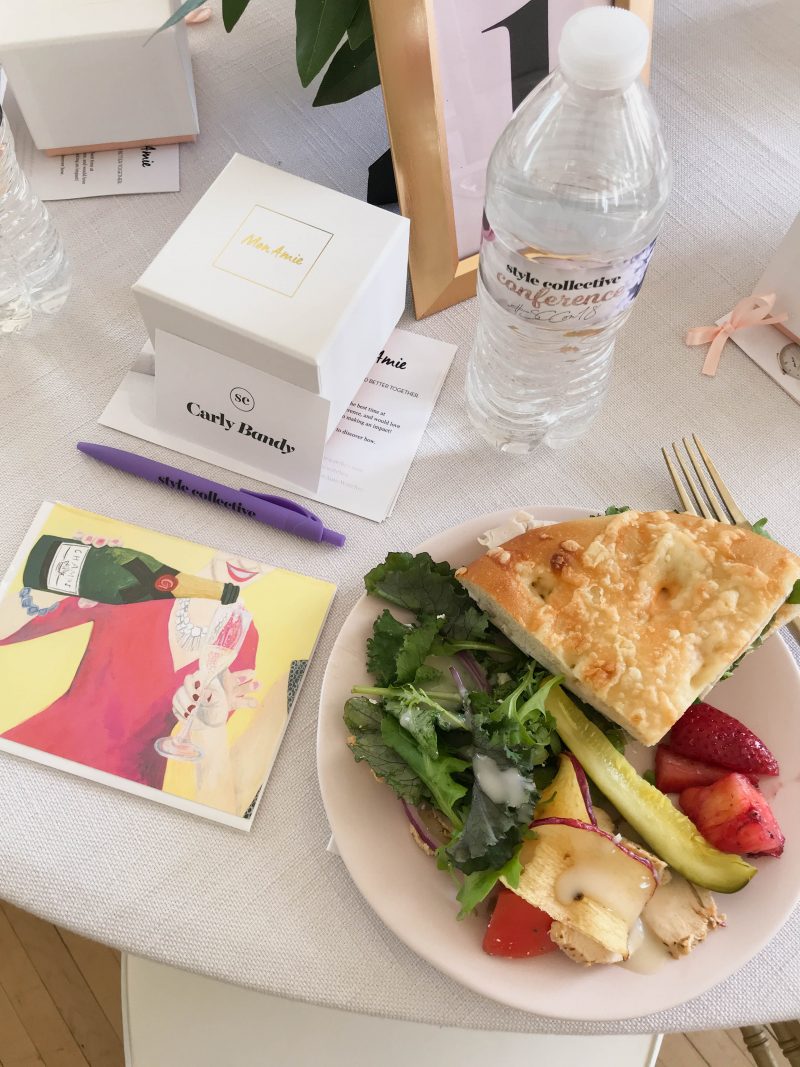 Annie gave all of us notecards from Thimble Press to write our future selves a letter that she will send out to us later in the year. We were all also gifted Mon Amie Watches and bracelets that give back to people in need on many different levels such as food, water, education, etc.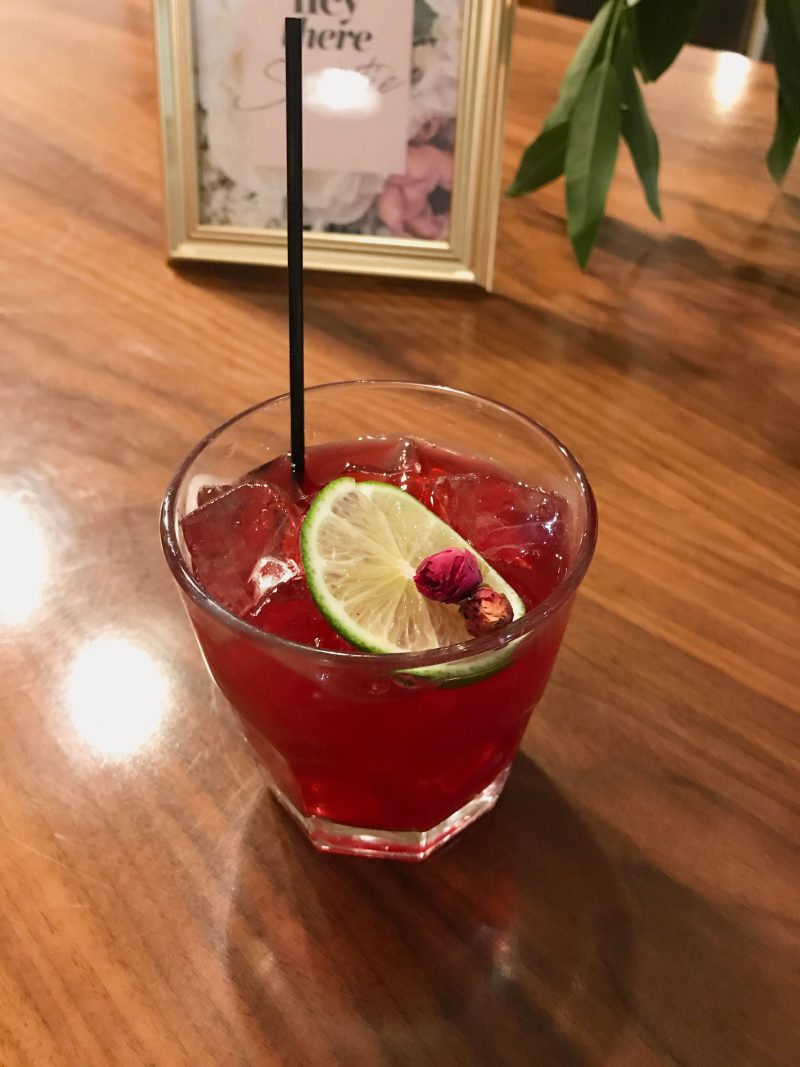 After a long, but amazing, day of learning and networking, the VIPs stuck around for the cocktail party! Cocktails were provided by Pinetop Distillery. This was their margarita and it was quite possibly the best one I've ever had; I need the recipe!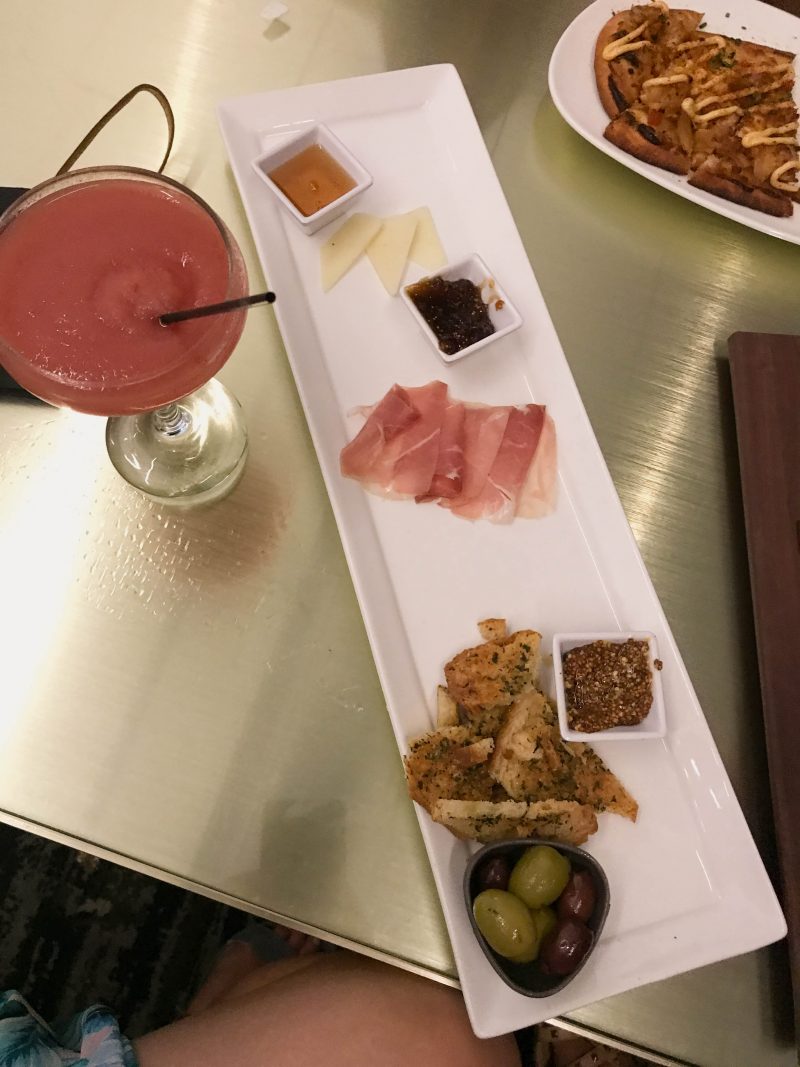 The VIP cocktail party wasn't enough for some of us, so we headed up to the hotel rooftop bar for some Frosé and a charcuterie board!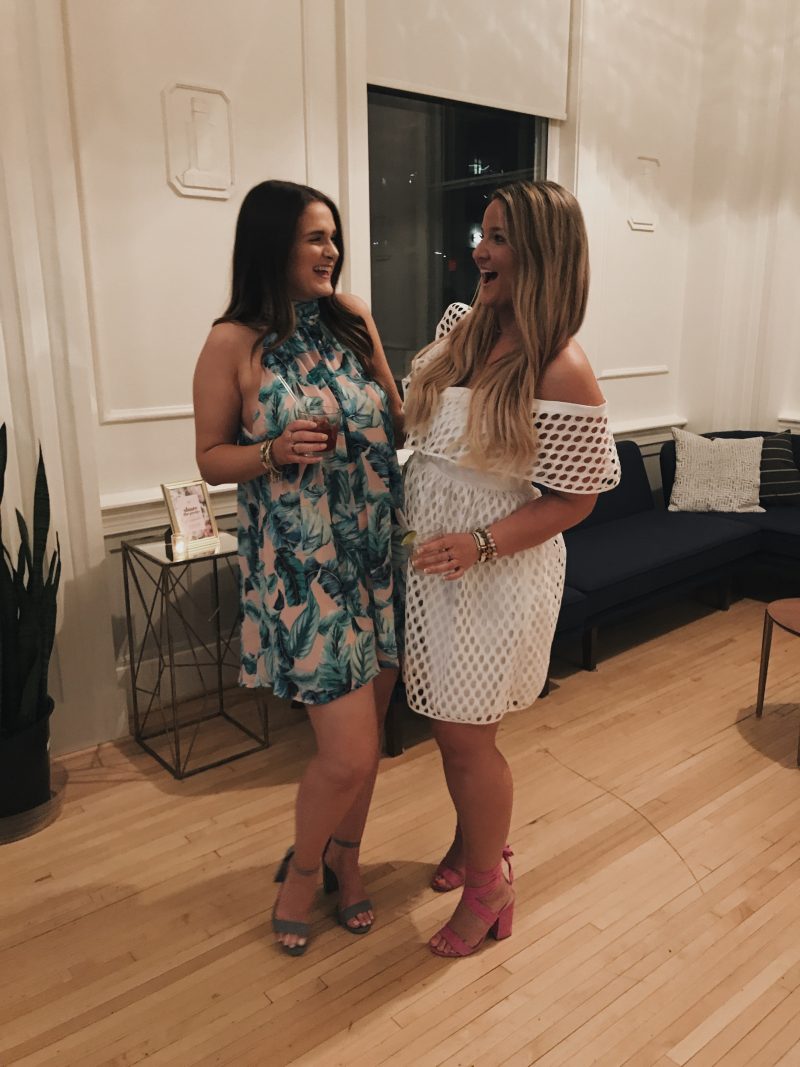 My new blogger babe and bff, Delayna Denayè.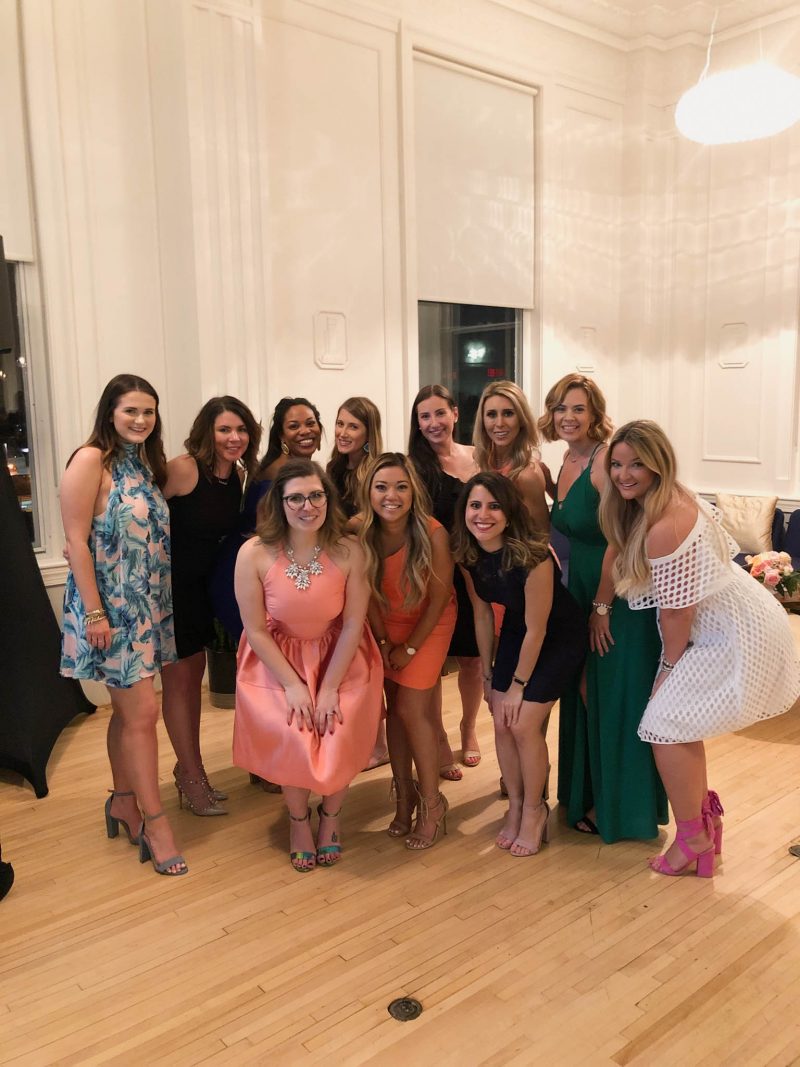 Some of the girls at the VIP Cocktail Party!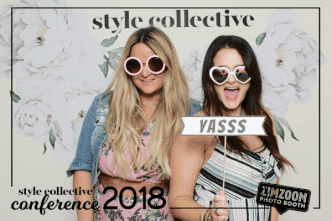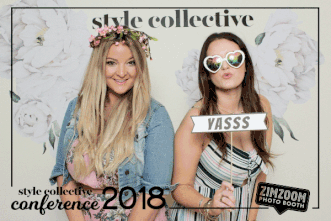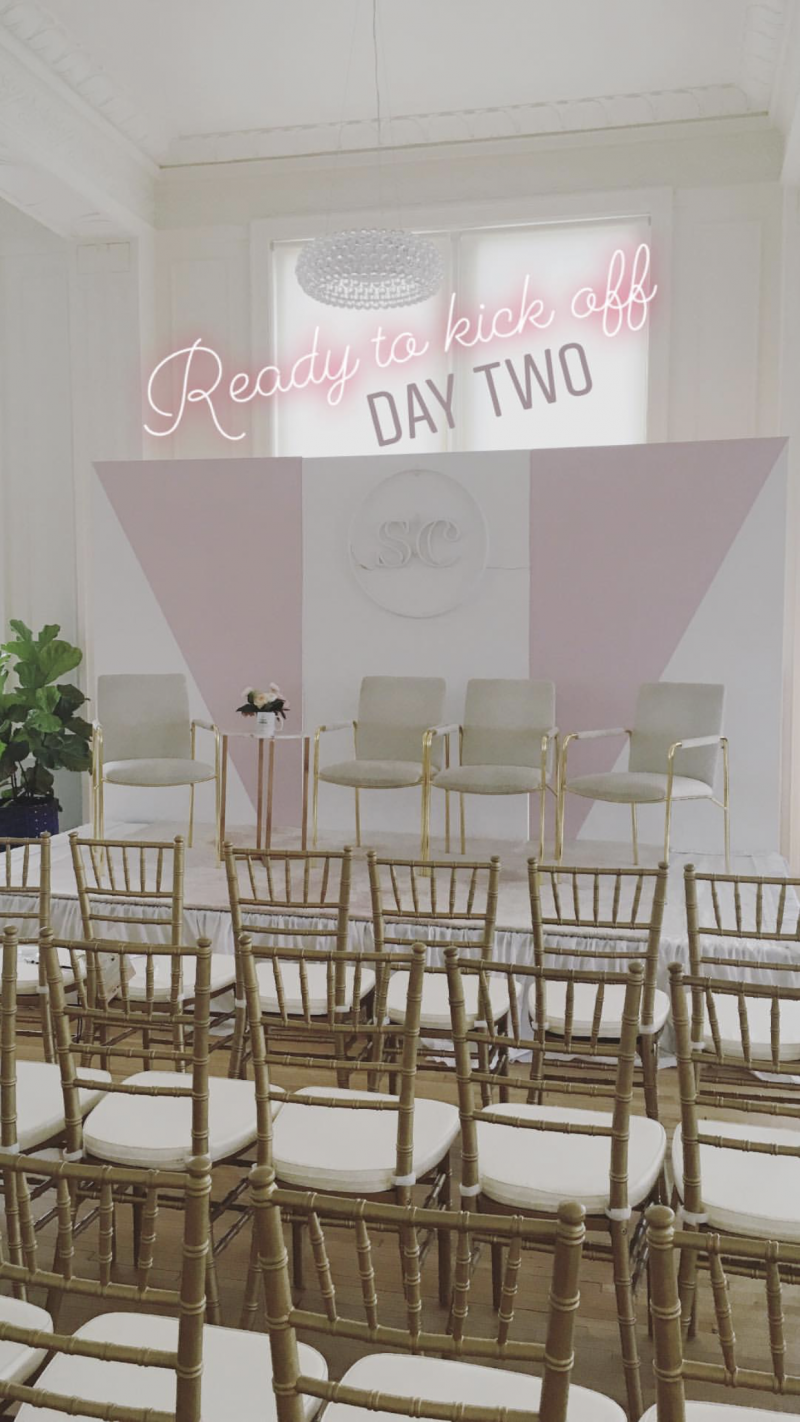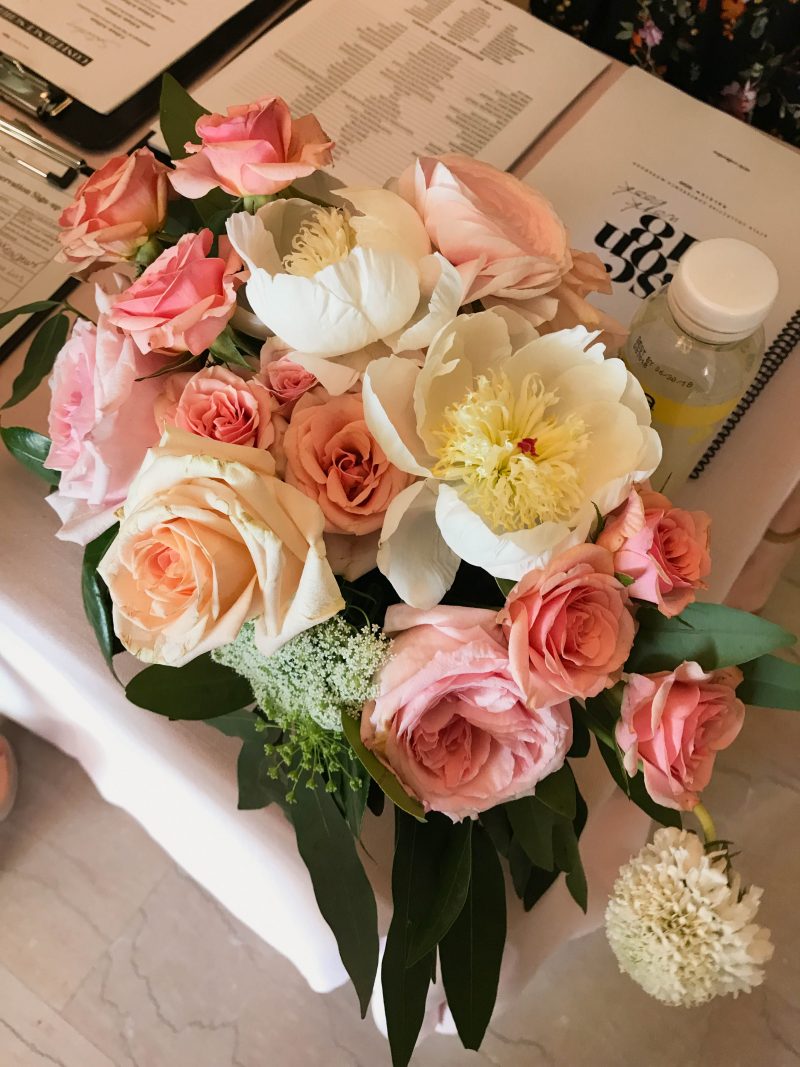 Still not over how beautiful the floral arrangements were!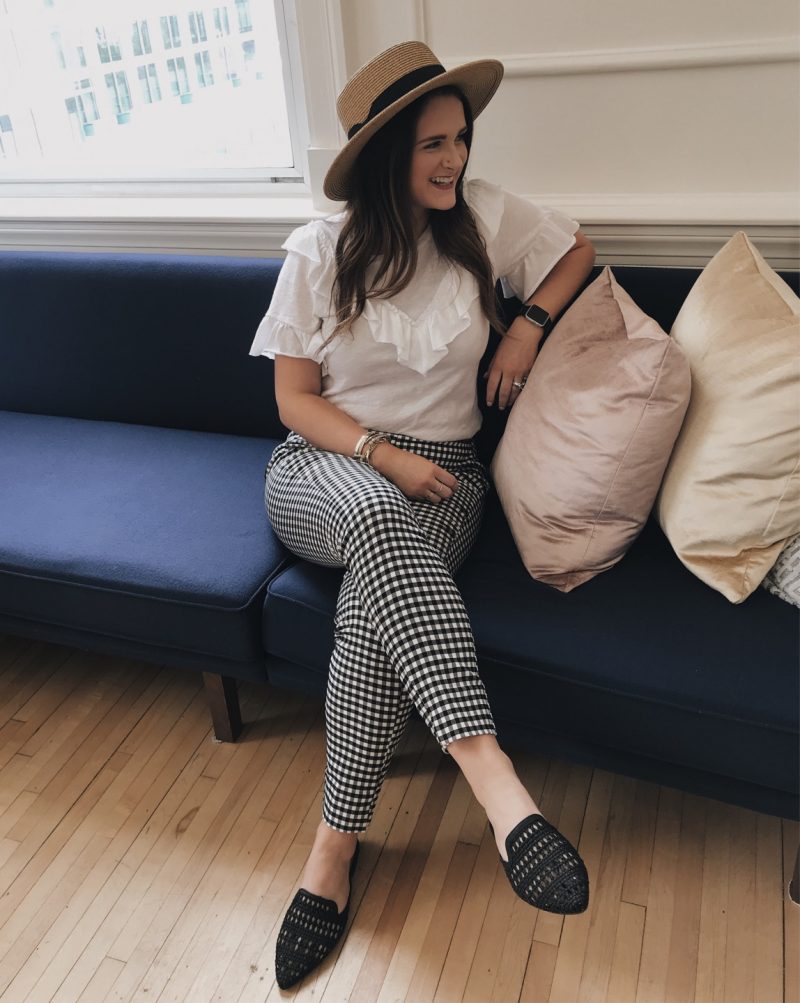 Day 2 outfit details, all from Target (except top): Hat, Top, Pants, Shoes.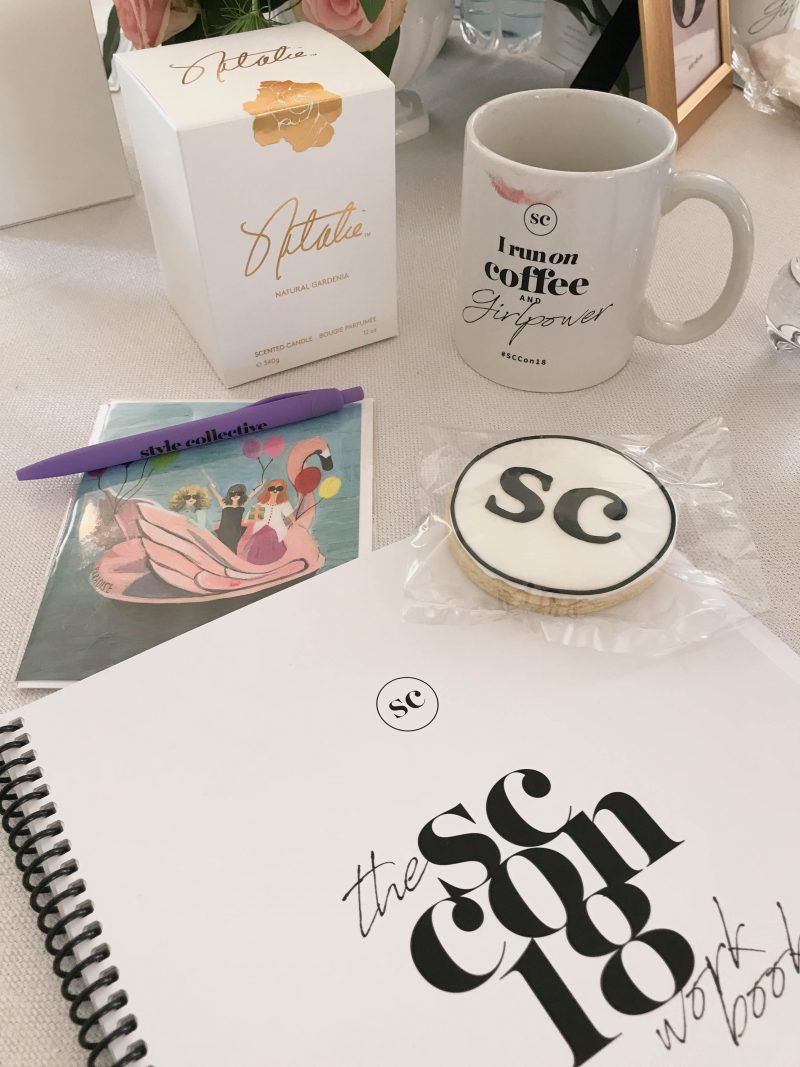 Day Two's notecard, special gift (candle) and our yummy customized cookies!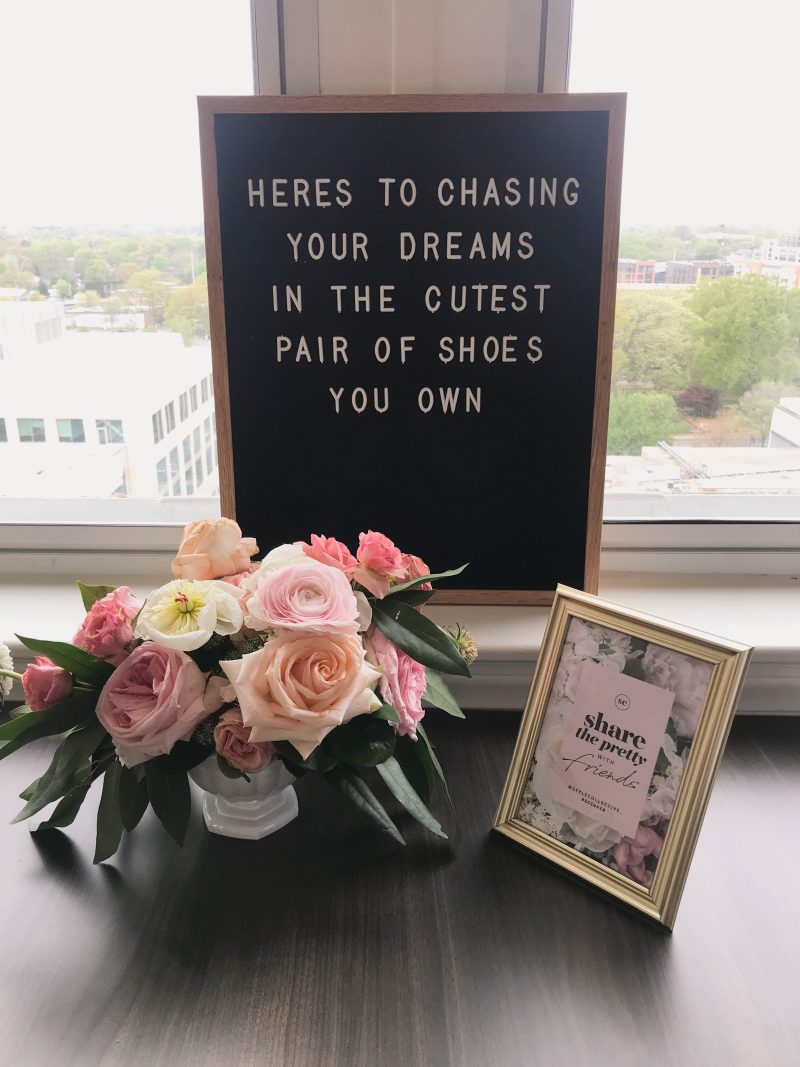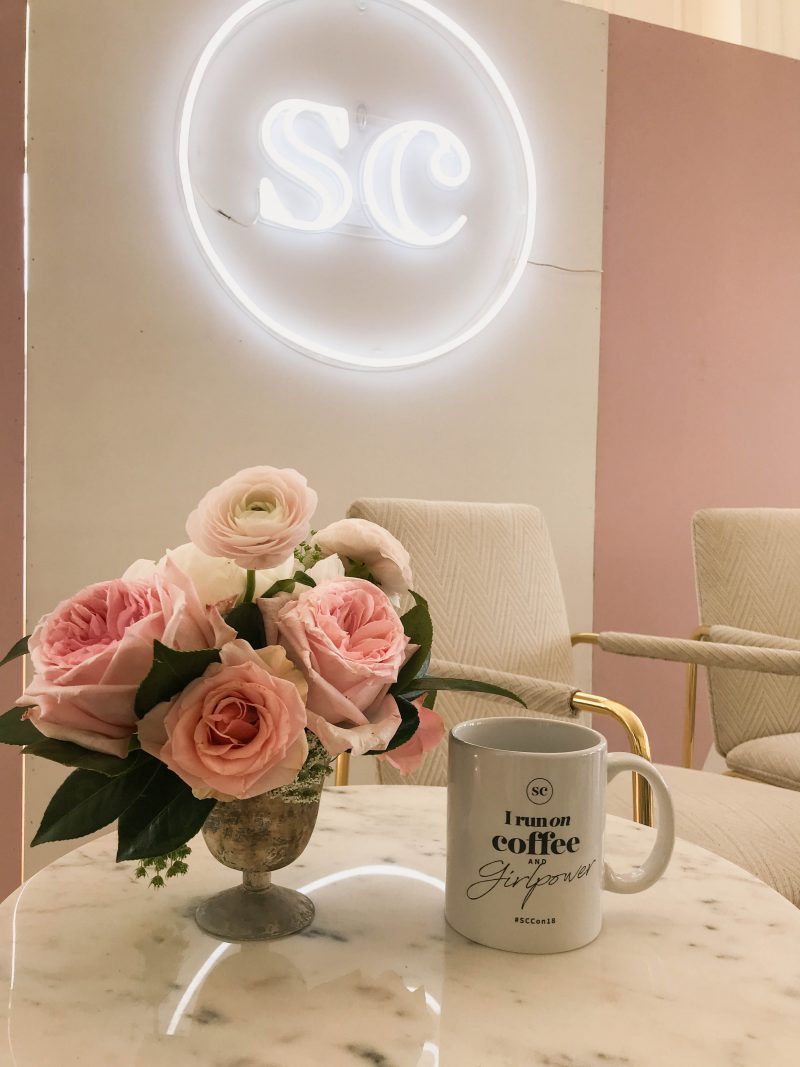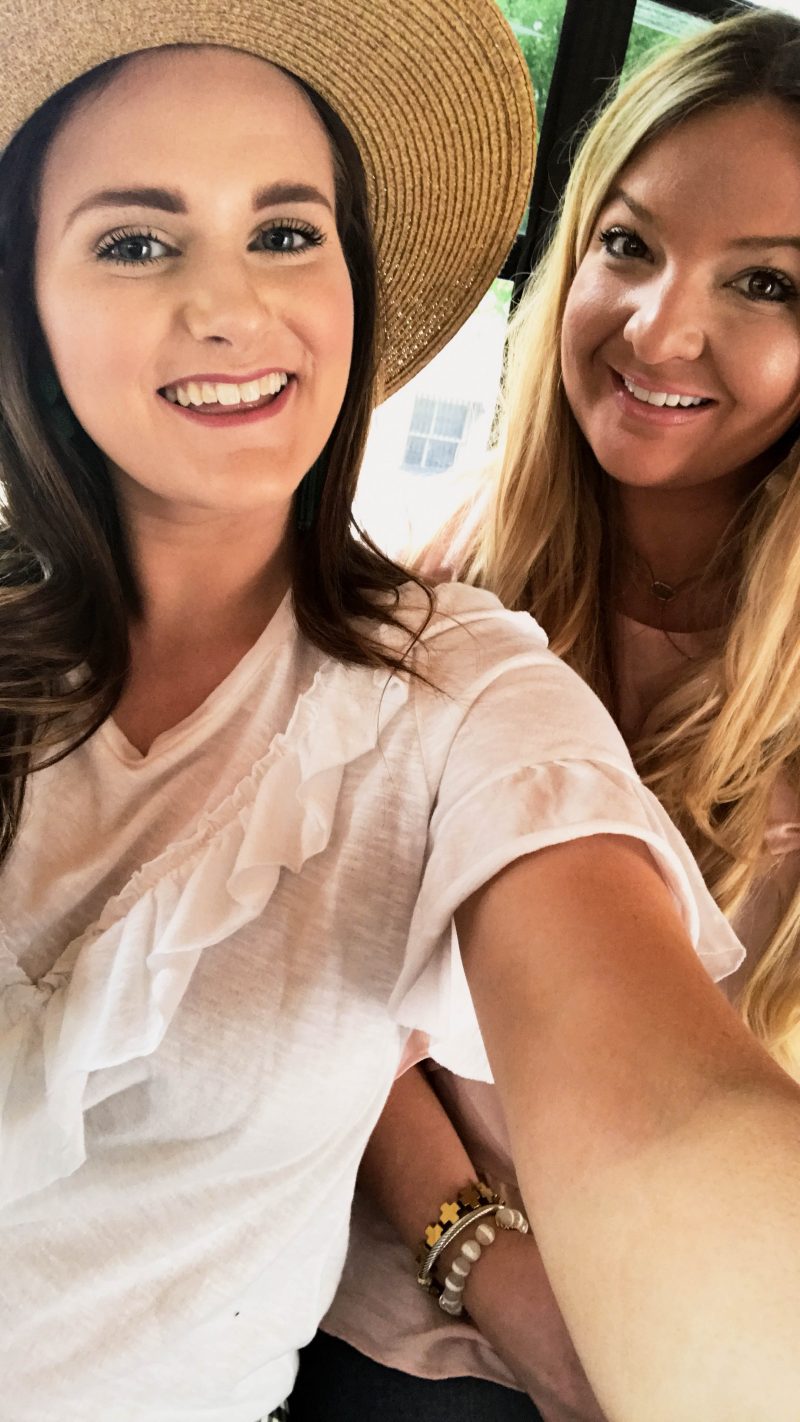 After all of the workshops and panels ended, Annie surprised us all with a tour around town on the Raleigh Trolley followed by a cocktail reception on the rooftop of Form & Function.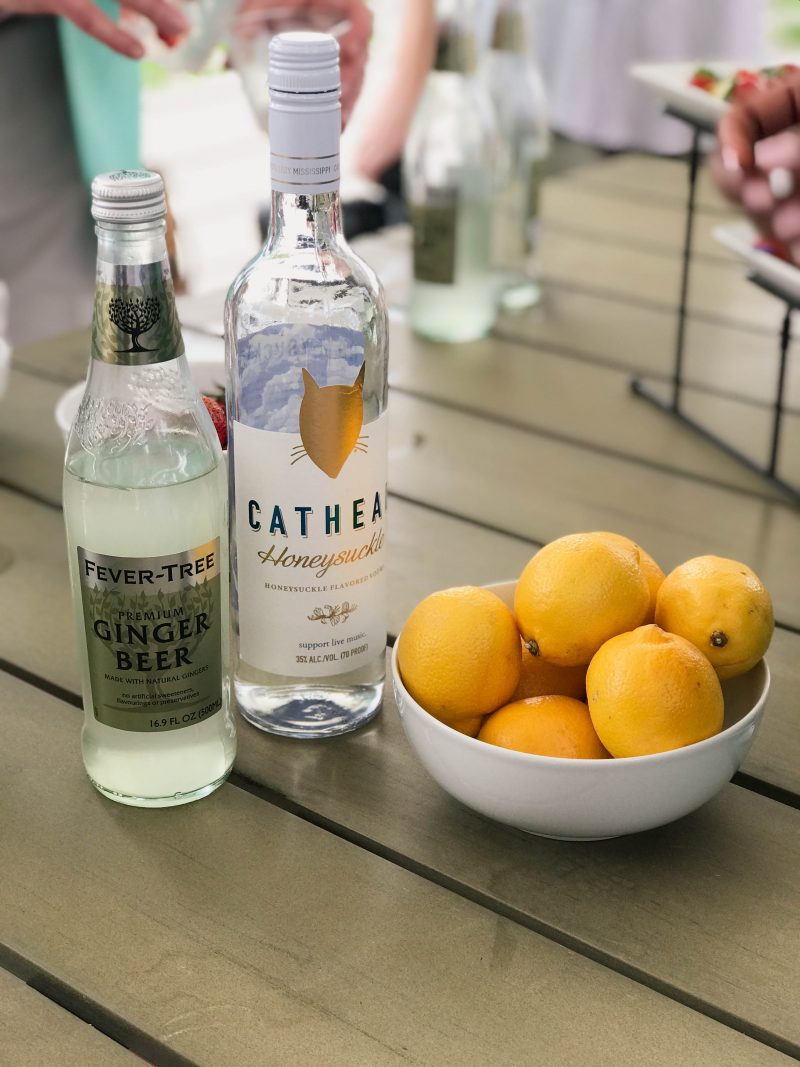 The featured cocktail for our rooftop send off was the 'Raleigh Mule': Ginger Beer, Cathead Honeysuckle Vodka and mulled strawberries, yum!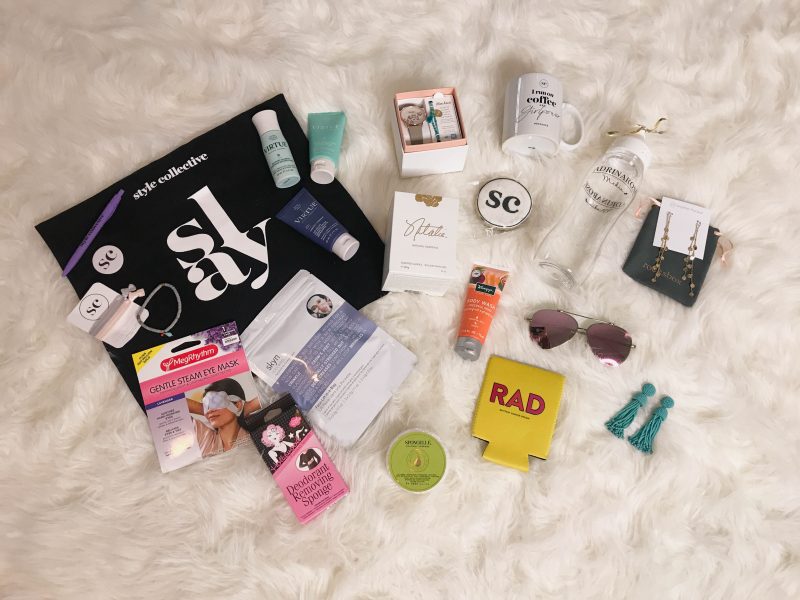 And last, but certainly not least – our AH-MAZING swag bags! Thanks to all of the sponsors and the Style Collective team for these amazing items. I can't wait to try them all!
Swag Bag Contents: Dangle Earrings from Rocksbox; Hair Ties from Emma Flhair; Mon Amie Watch and Bracelet from Mon Amie; Sunglasses from Sunglass LA; Face Lift in a Bag from Skyn Iceland; Tassel Earrings from MarleyLily; Koozie from Brittany Garner Designs; Body Wash from Kneipp Products; Water Bottle from AdrinaRose Media; Deodorant Removing Sponge, Spongette and bracelet from Copper Penny Raleigh; Travel Size Hair Products from Virtue Labs; Cookies from Southern Sugar Bakery; Candle from Natalie Fragrance; Steam Eye Mask; Style Collective pen, pop socket, coffee mug and tote bag.
All of the glitz and glam aside, this weekend was one of the best weekends of my life. I never thought that I would walk out of this conference with so many amazing women by my side. Surprisingly, I was one of the youngest there, but everyone was so accepting and welcoming towards me. Not only did I leave with a wealth of knowledge, a ton of ideas and some really awesome stuff, but I also left with friends that I know will last a lifetime. All of us were there for the right reasons. We all have the same goal and vision in mind, to uplift, empower and add value to other women's lives. It feels so good to know that I'm not alone. Sure, I've made connections with other bloggers via Instagram and Facebook groups, but I haven't had the pleasure of truly getting to know any, until now. Not only do I have new friends, but I know that these women are going to continue to support me and help me grow; and I will continue to do the same. So, if you're a fashion/lifestyle blogger, and you're not apart of the Style Collective Sisterhood, what are you doing?! Below I will leave the links so that you may sign up! I can truly and honestly say that joining this sisterhood and attending the conference was one of the best decisions that I ever made for myself and the future of my brand!
Sign up here for the $10/month membership!
Sign up here for the yearly membership at $99!