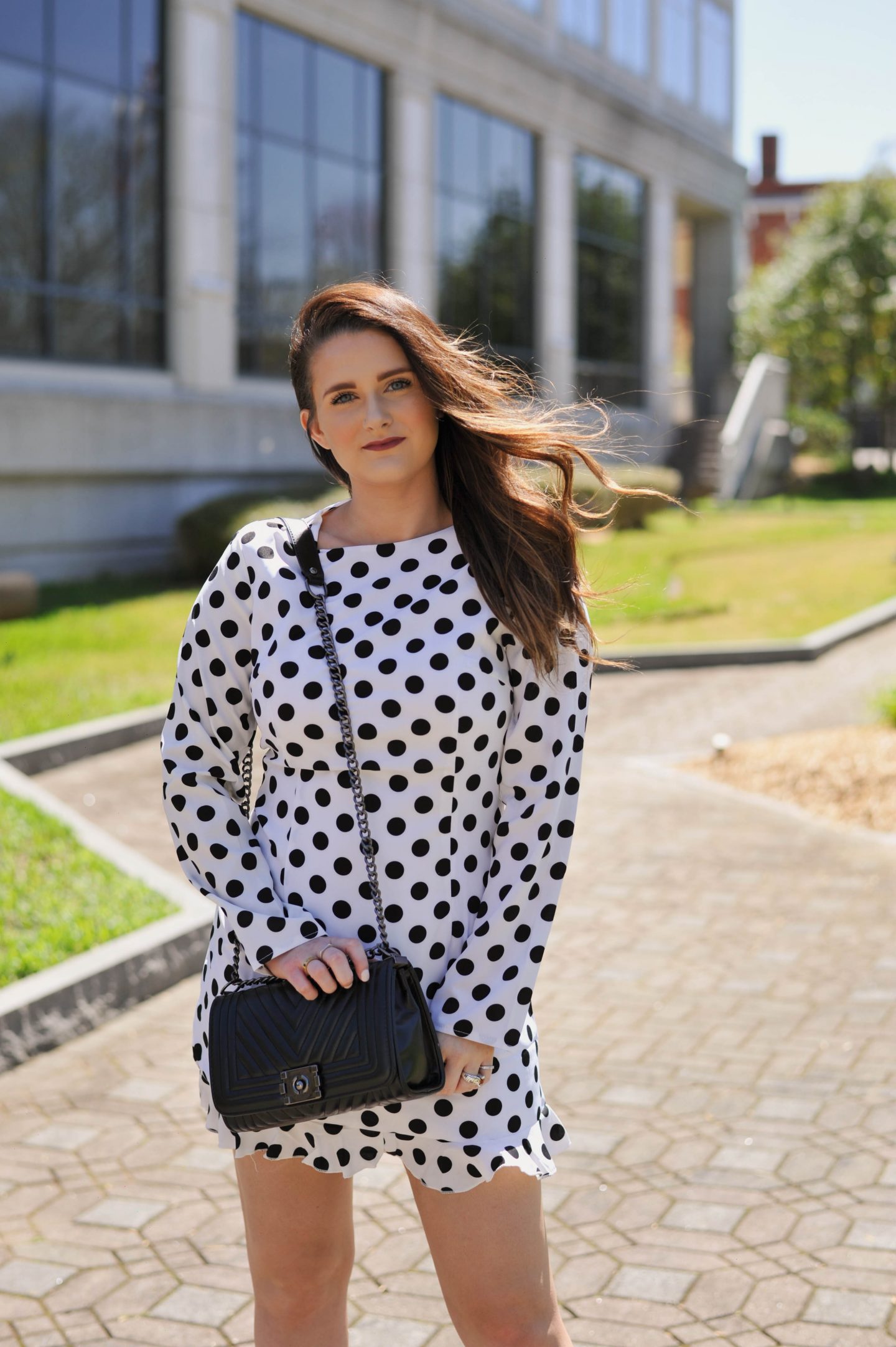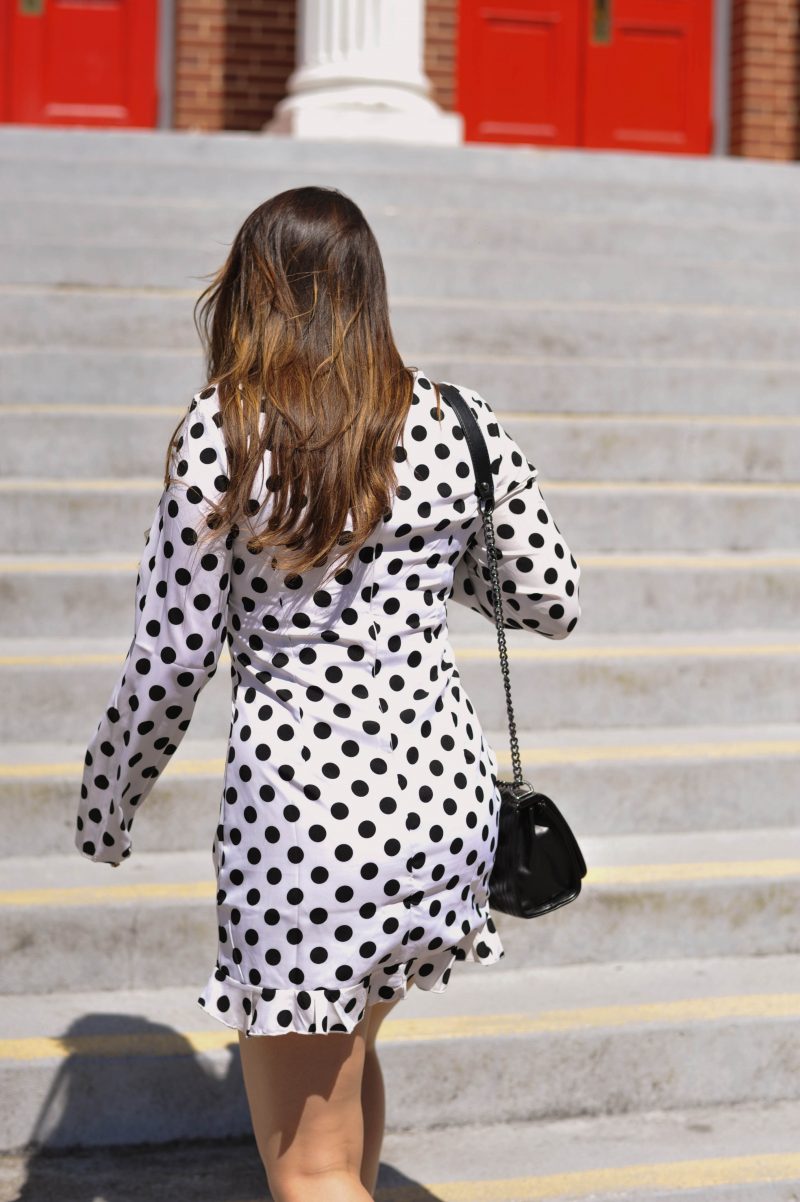 Photography by Minela Sejdin
Hello, my loves! Long time, no blog! So SO sorry about that! I decided to take some time and get some things done that I had been putting off for ever, that desperately needed to get done, as well as spend some time with my loved ones without worrying about a content calendar! For this post, I'm talking all things SheIn and how you can get some amazing items that are super trendy, for an even better price. I've received so many questions about sizing, shipping, quality, etc., so in this post I'm going to be breaking down each individual piece that I purchased in my latest haul. I will also give you guys tips and tricks on how I complete a successful shopping trip on their site! Fair warning, this is going to be a longer post with a lot of photos so you guys can really see the moment and quality of each look, plus, Minela killed it again with the photos. After each look I will recap each outfit and elaborate on how I shopped it, complete with pricing, sizing, etc.! At the very end of the post, I will link all of the SheIn items in one shopping carousel, along with some of the past items that I have purchased and others that I'm dying to have! If you have any questions, comments or suggestions, please leave them below!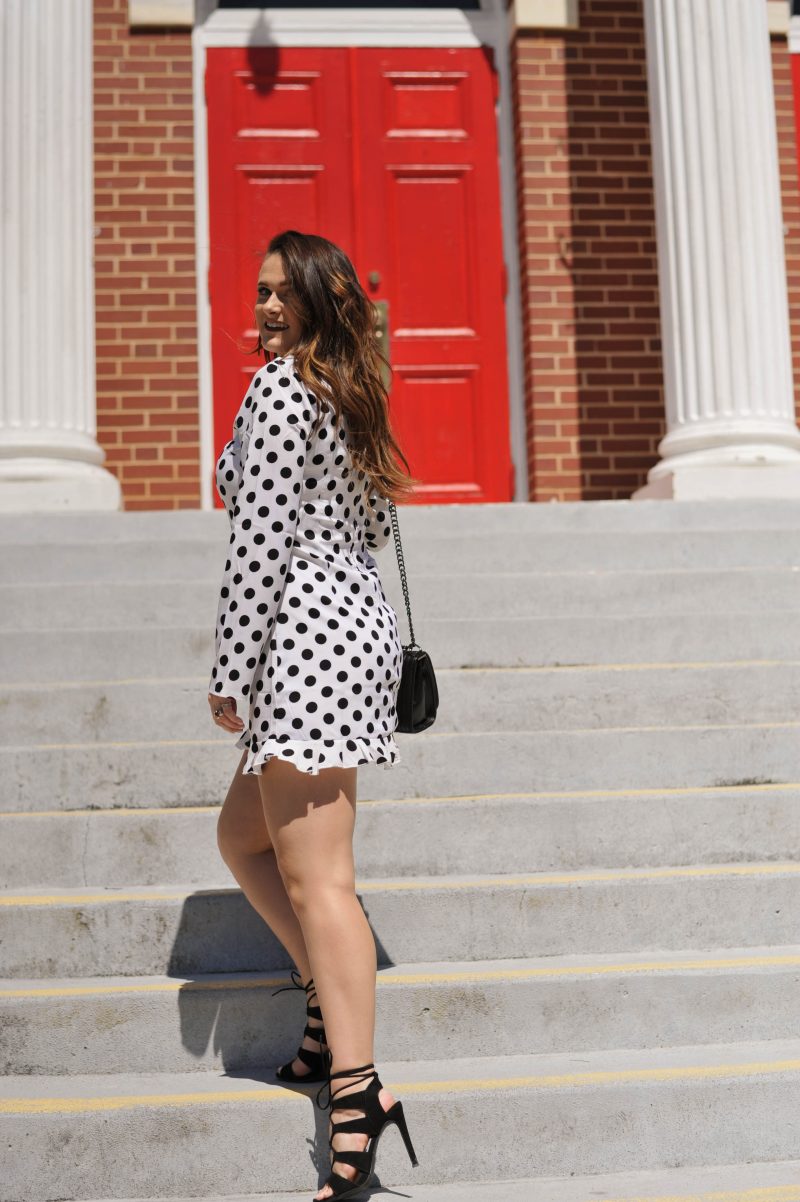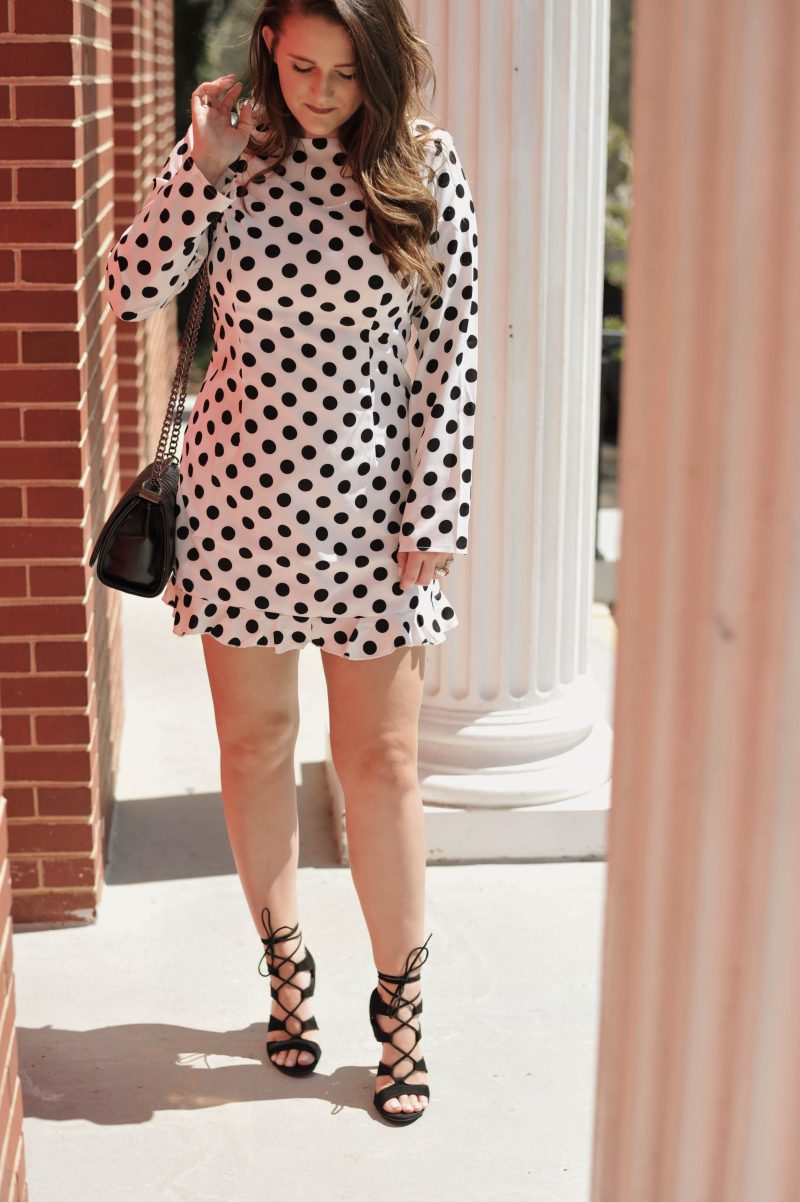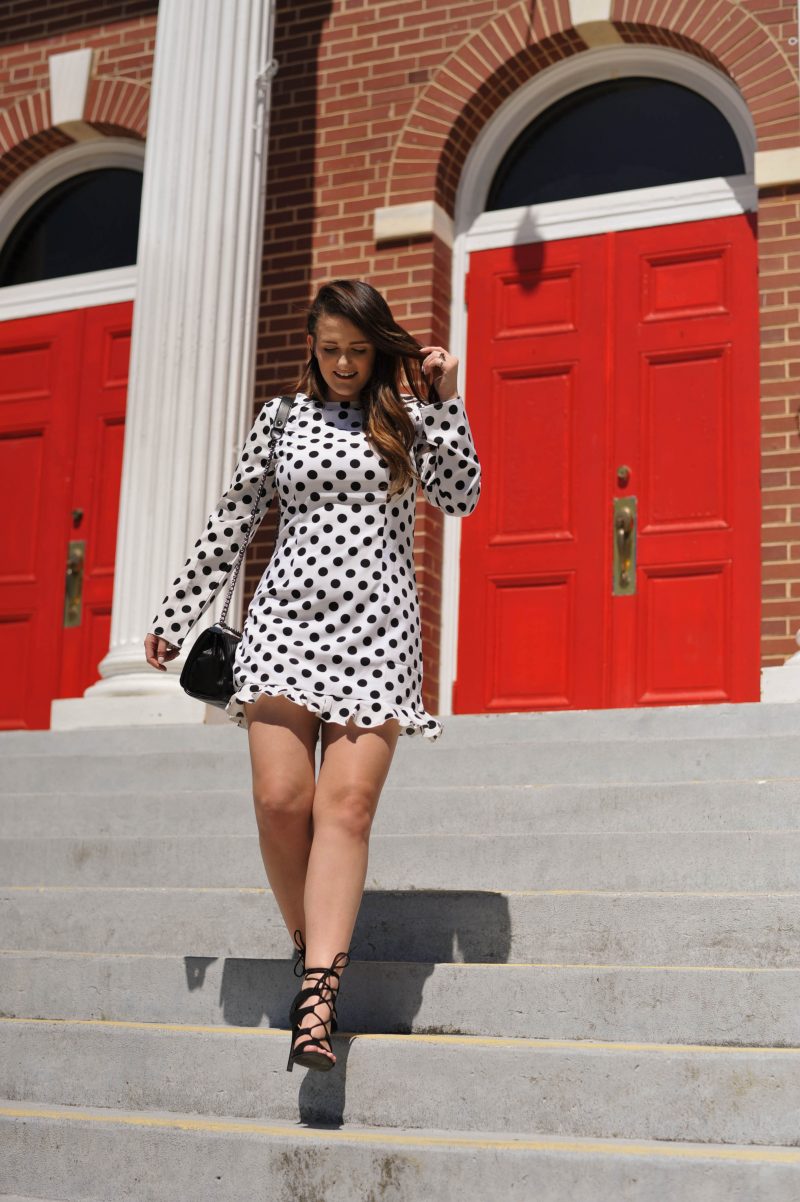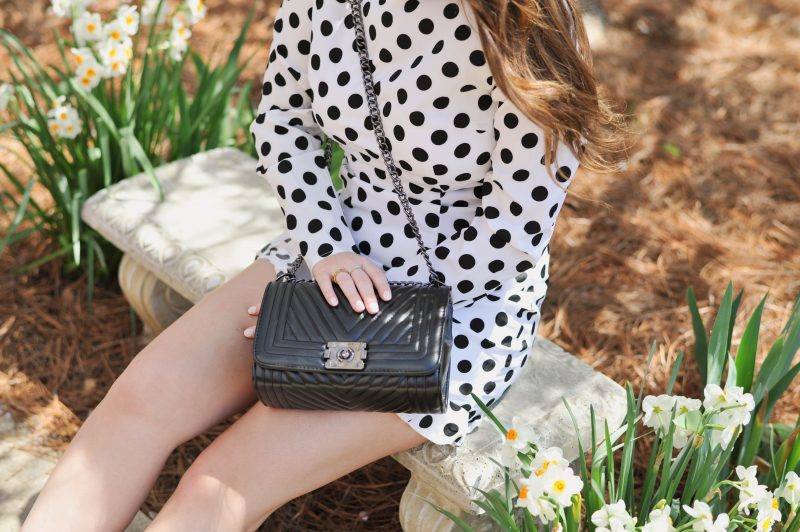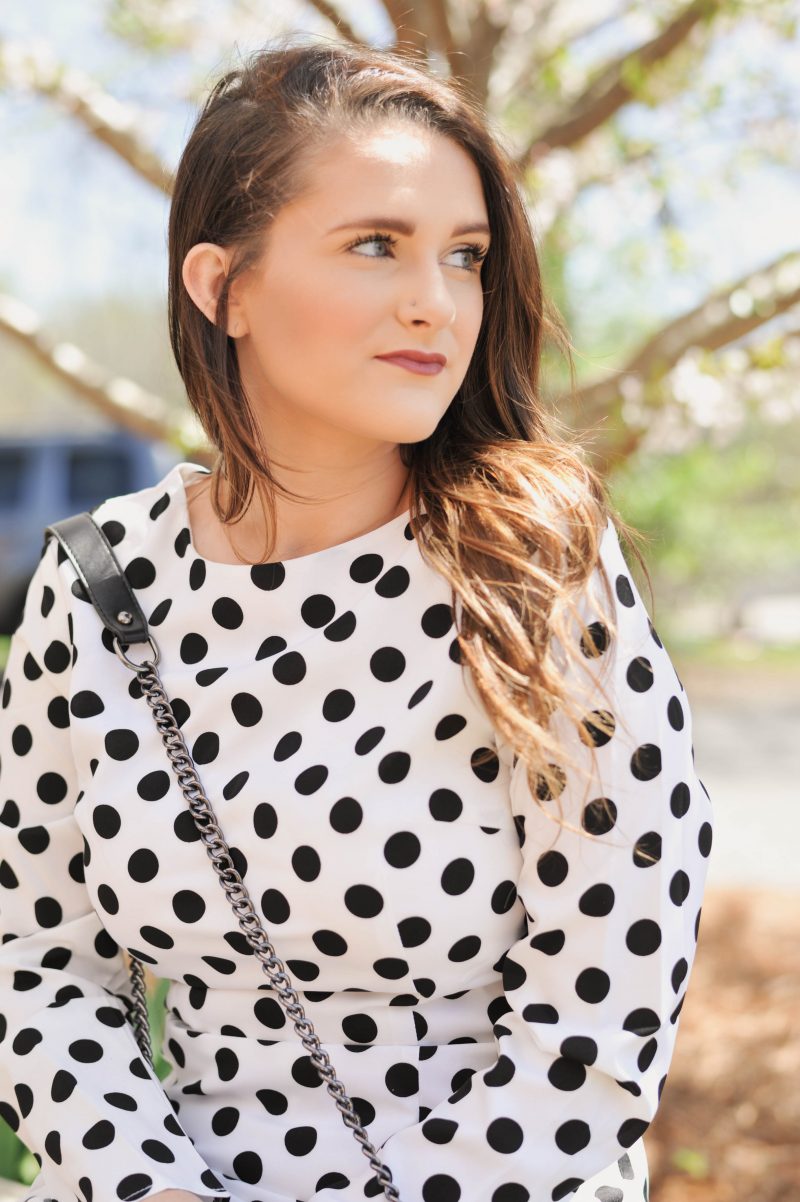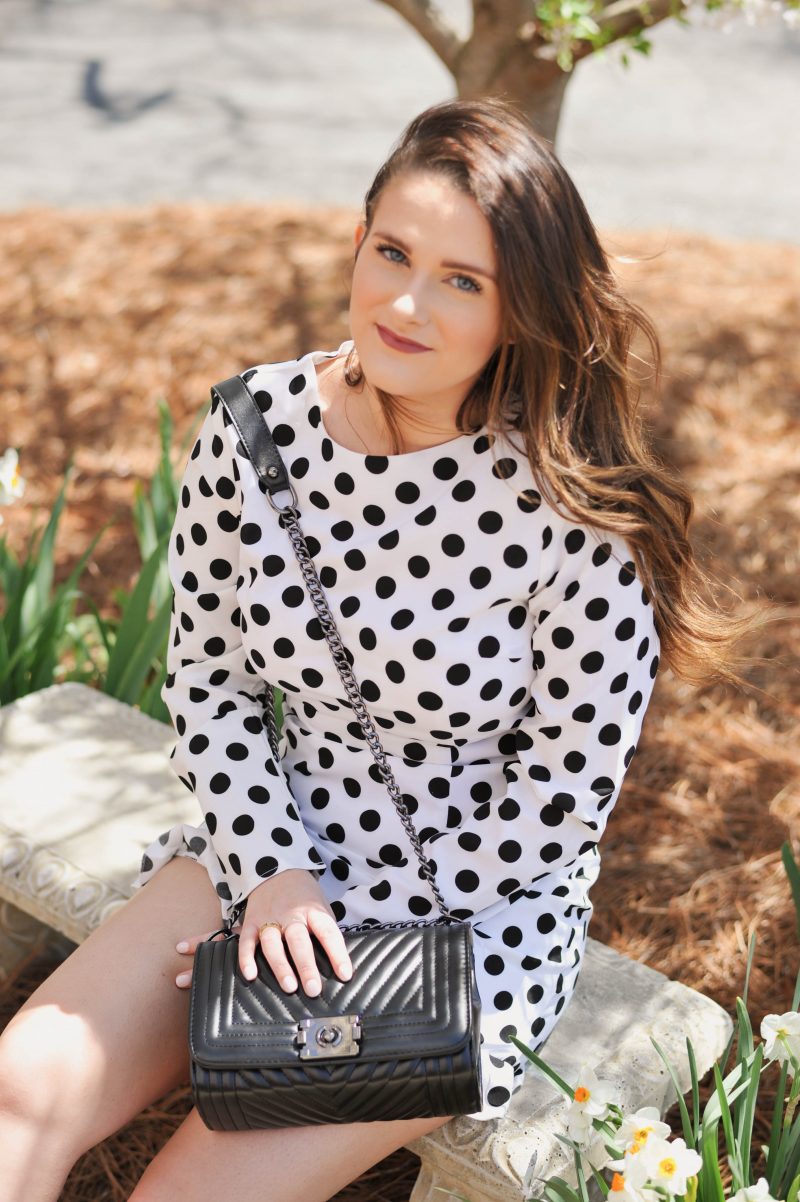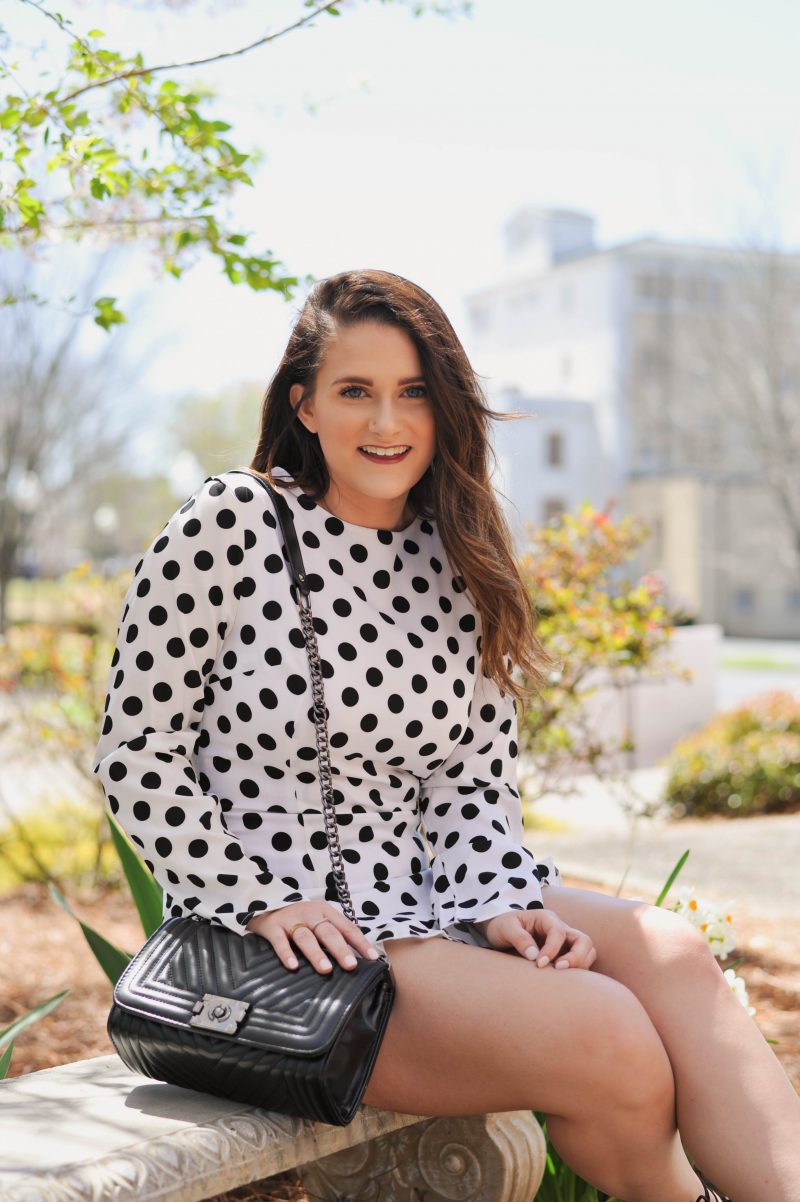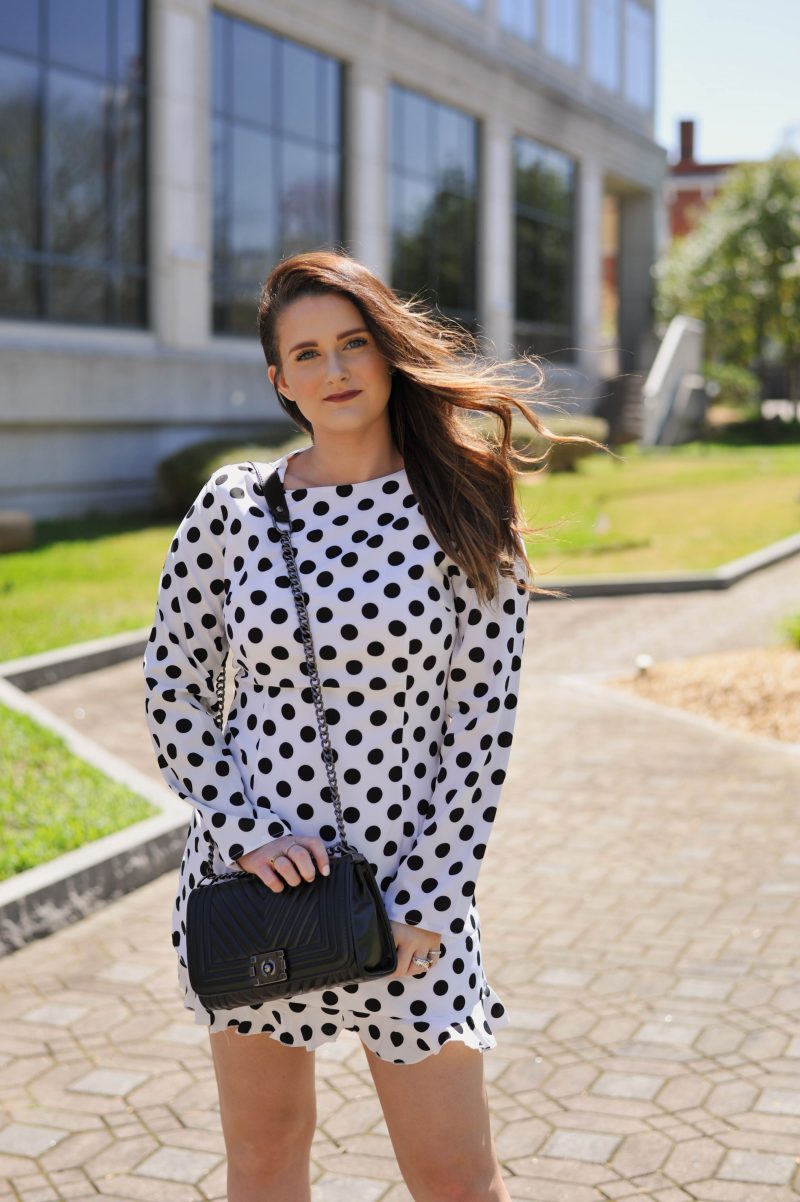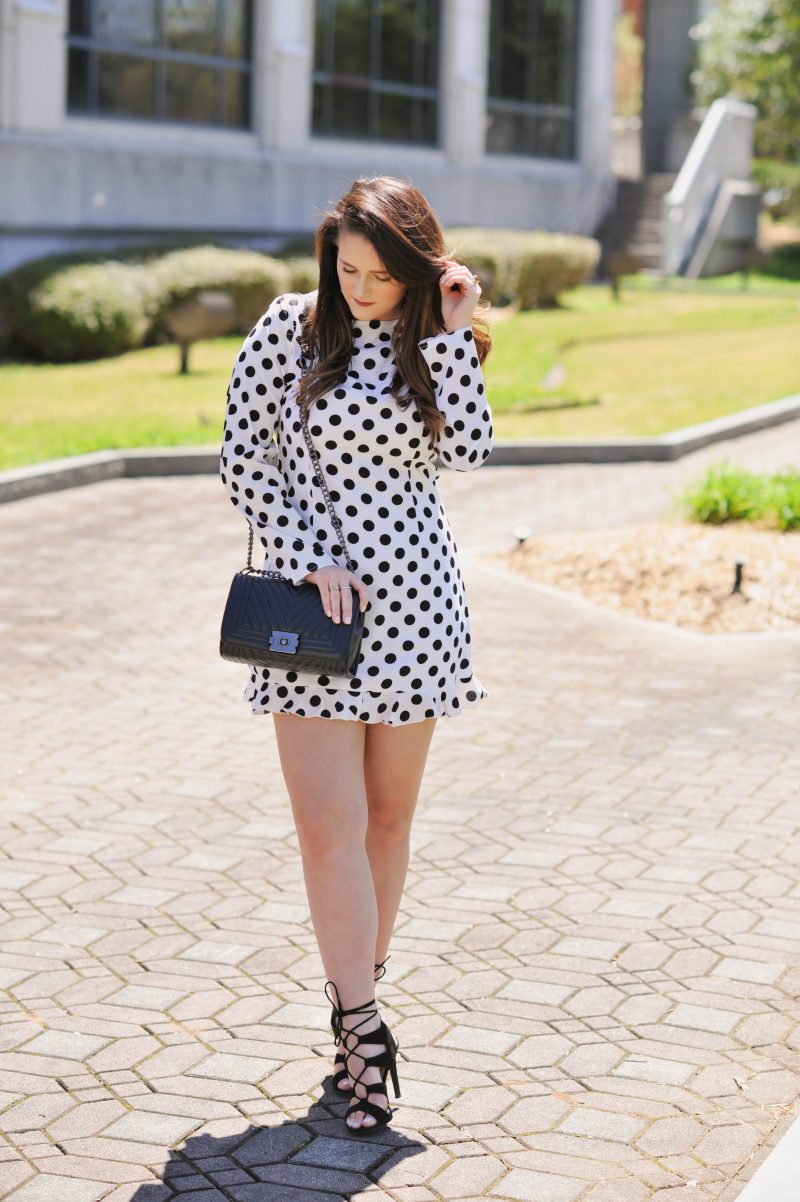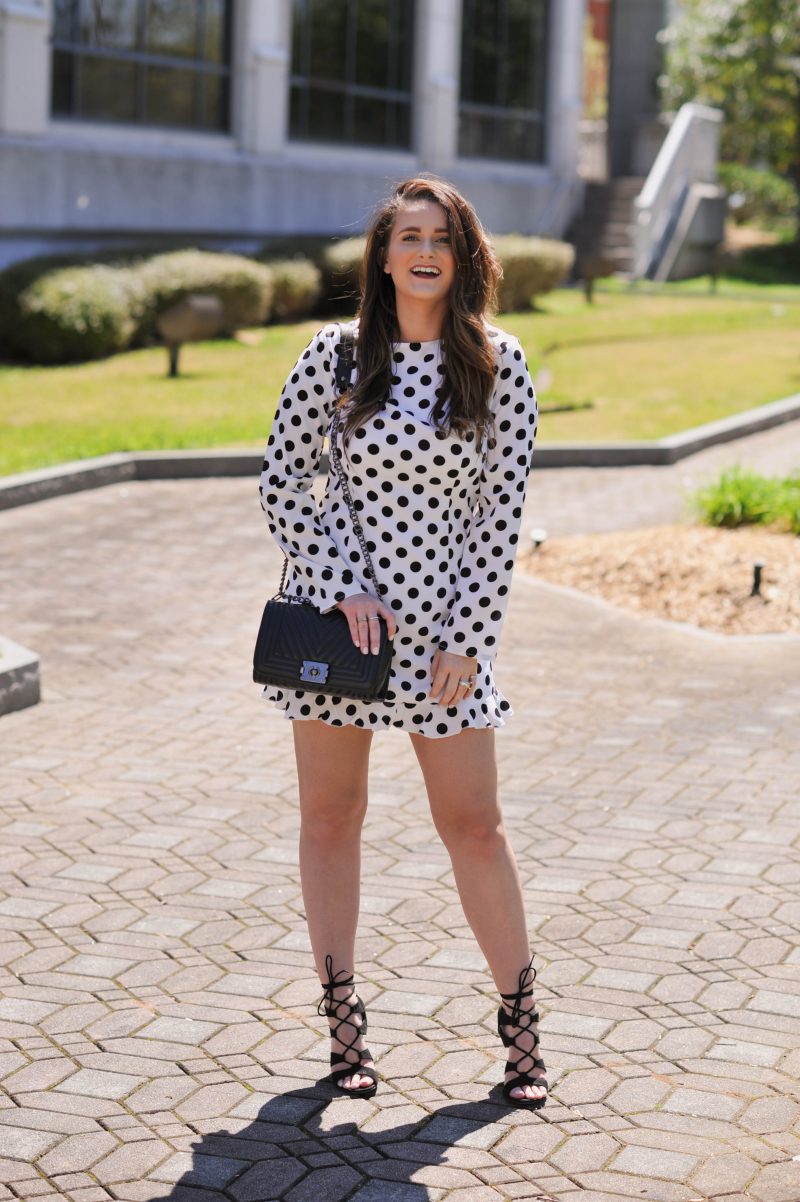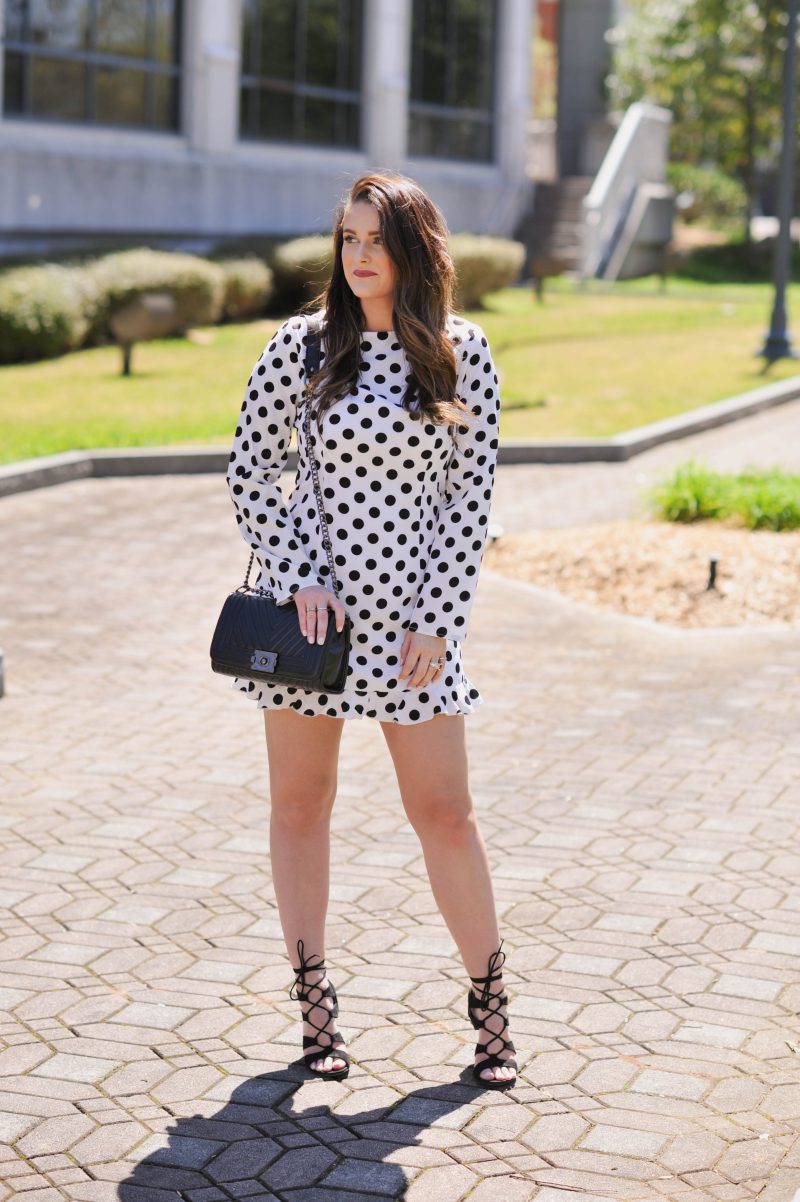 For this first look, I went for a more date night/GNO vibe! Polka dots are super in right now and I think they are so retro, yet so perfect for the season. This dress immediately caught my eye! I love the large print and ruffle hem on the bottom. The cut is surprisingly flattering! I read the customer reviews for this piece and they were both good, so I went for it! I was also really surprised with the quality. You'd think that for the price, you would be getting a thin, sheer white dress, but nope, it's great quality! I love that I can wear this dress to the office because it's appropriate, but you can also rock it for a night out on the town. The only thing 'negative' about this dress is the length of the sleeves. I have short arms, so the sleeves are a tad long, but nothing that can't be hemmed or rolled up. If you are taller and have longer arms, this will fit perfectly! I purchased mine in a size medium for $19. This dress is currently sold out, but keep an eye out because SheIn does restock their items!! Next up, the best item of the haul: this Chanel Boy Bag dupe! And it's your lucky day because it's back in stock!!!! Seriously y'all, run, don't walk and grab this bag from SheIn! This clutch is extremely sturdy, has room for the night out necessities, easy to use clasp and it looks just like so many designer bags that I can't afford! I also love that you can double the chain up for a shorter look, or leave it long!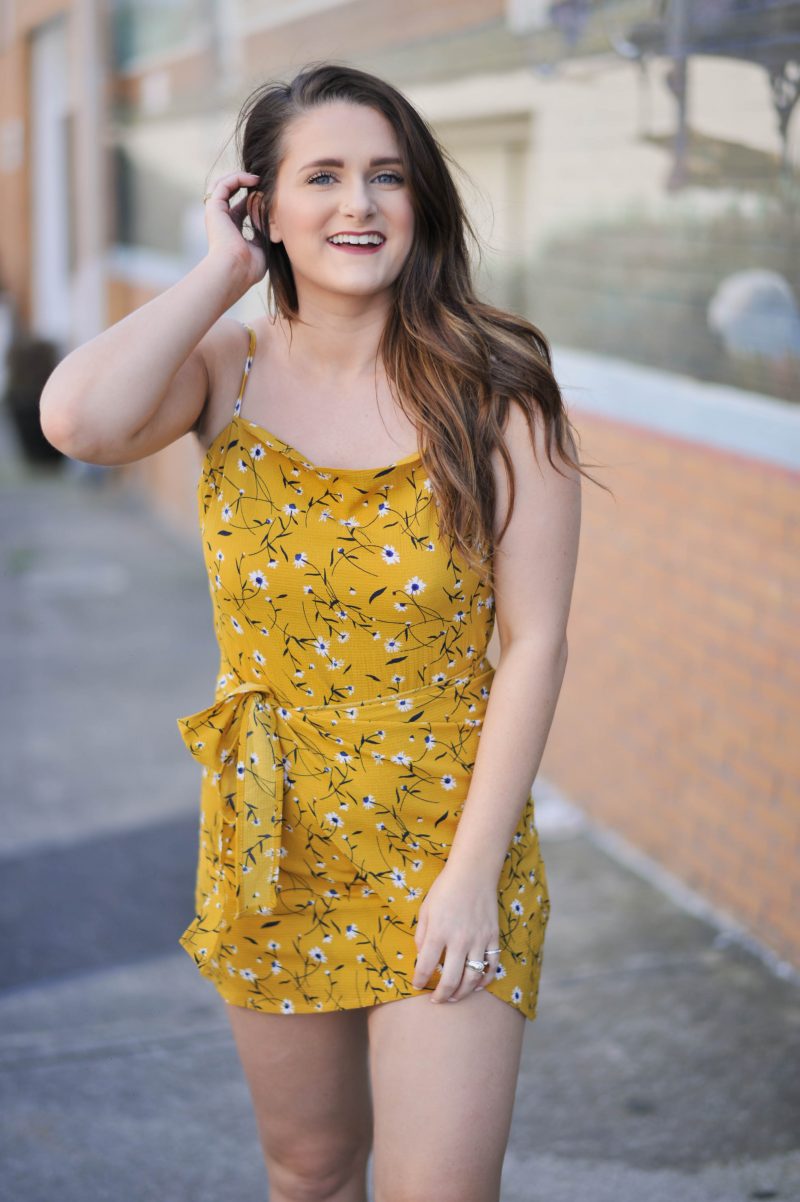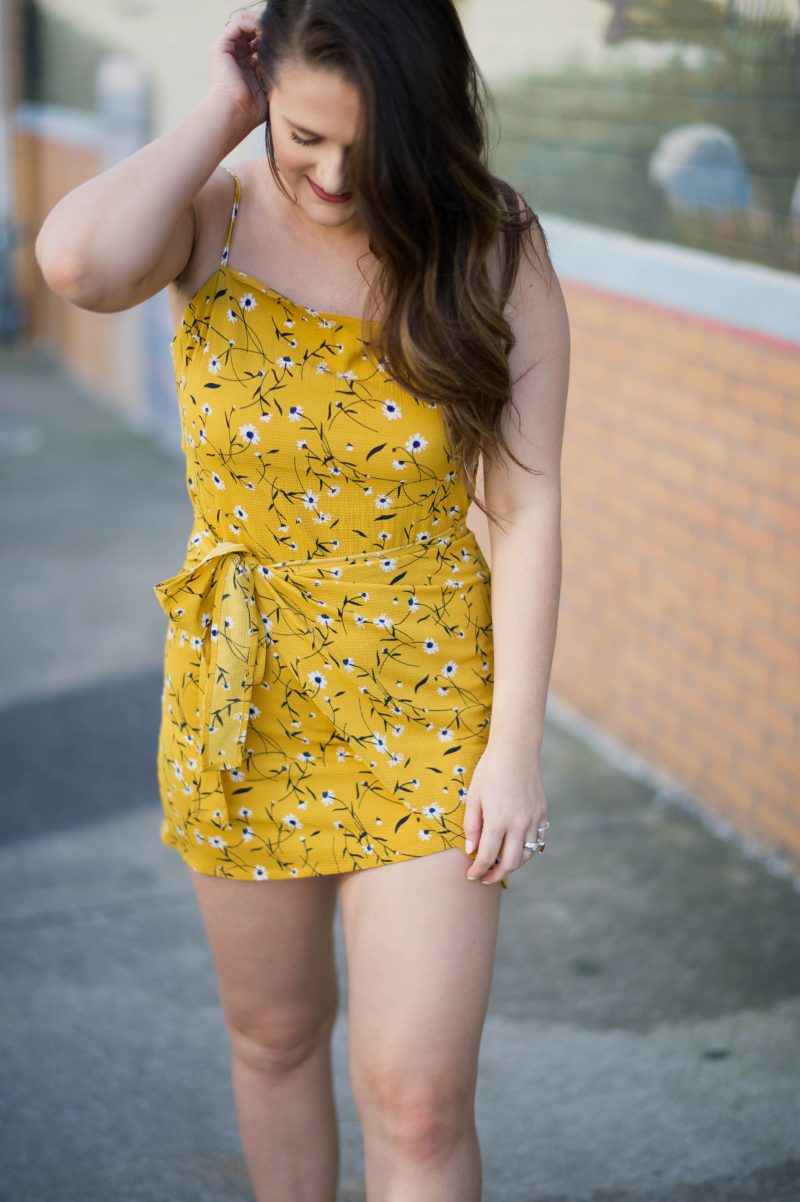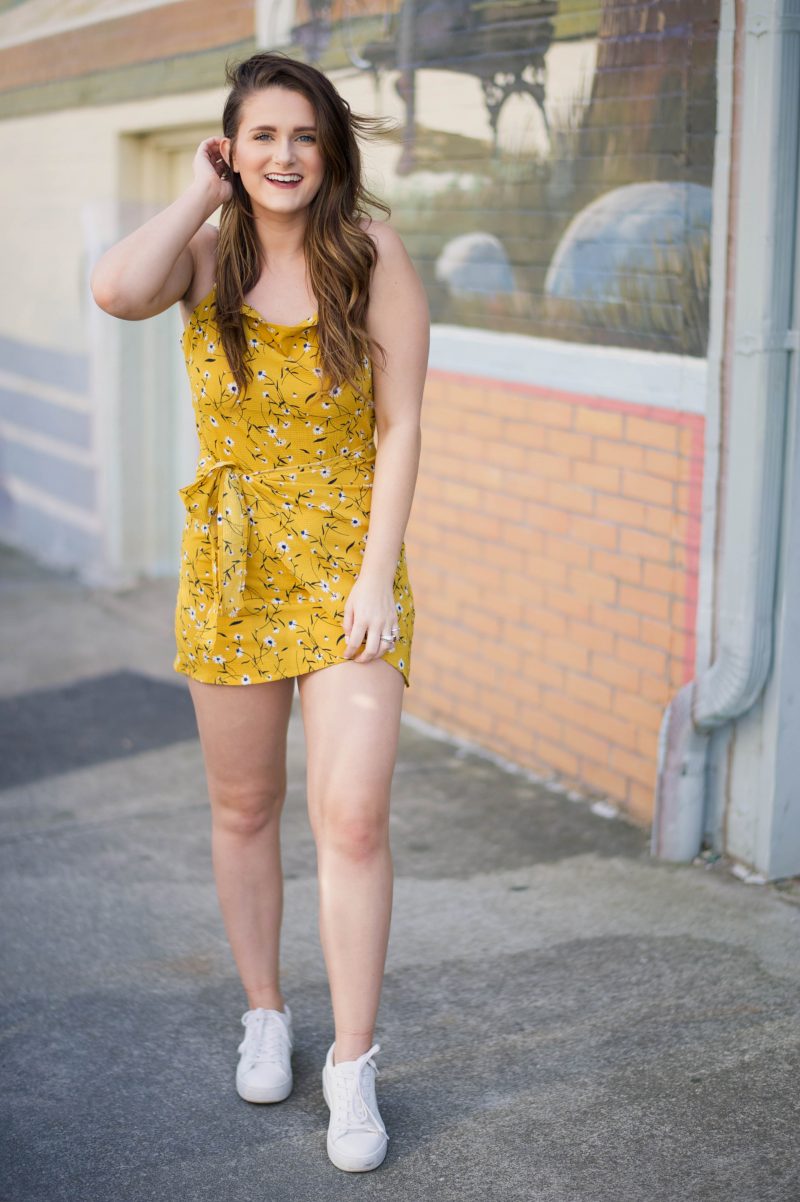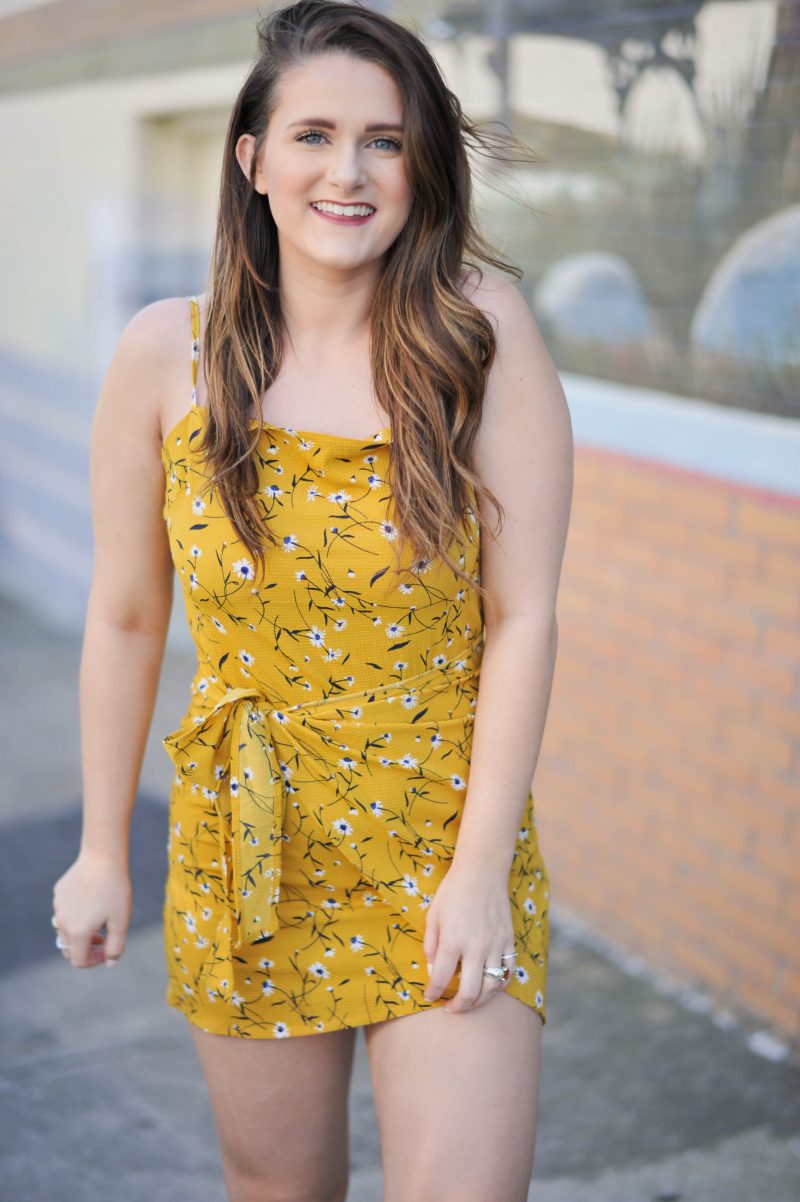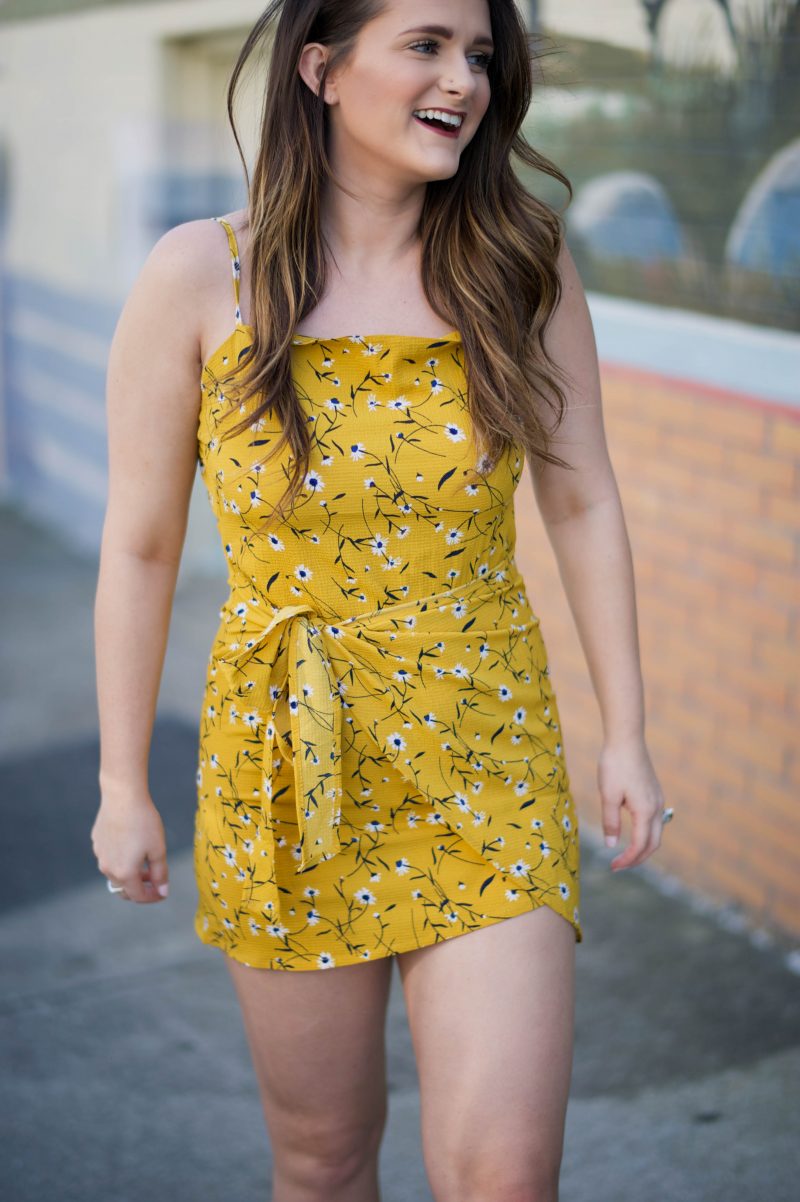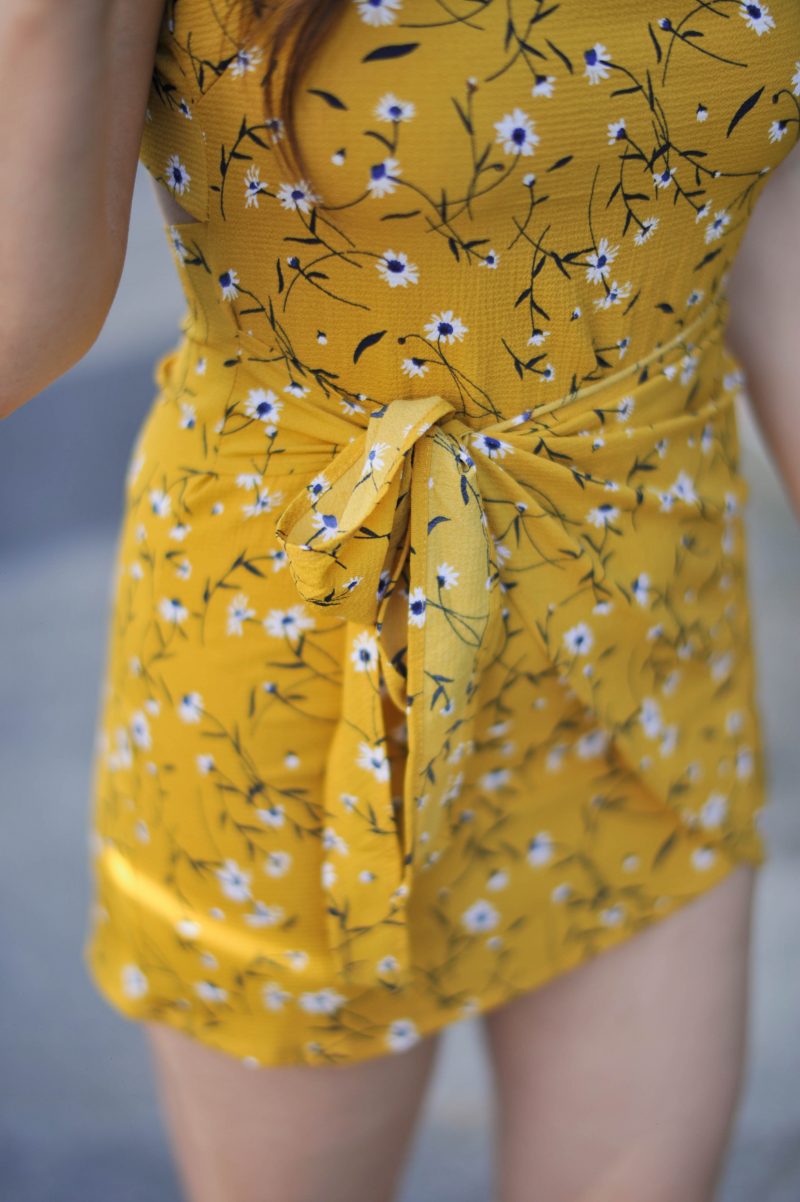 I purchased this dress because the print is so cute and wrap dresses are very on trend for the season! Unfortunately, this dress is a little short, but just throw on some biker shorts underneath and pair it with sneakers or sandals, and you'll be fine! I ordered a size large, but I wish I would have gone with the XL. I usually wear a medium in dresses, but all of the customer reviews said to size up. I think the reason why this is shorter and tighter on me is because of my waist, butt and thighs. For reference, I usually wear anywhere between a 5/6 to 7/8 in pants. I have thicker thighs and a larger butt due to dancing my whole life, so my sizing is sometimes off. I also chose not to wear a bra to give myself some more lengthen the dress. I love the wrap front, the tie in the back and the color. The quality is also pretty good and it's only $11! Keep in mind that the top can be a little loose, so if you are bigger in the chest (I'm a 34DD), then this might not work out, but if you are smaller in the chest, you might want to wear a padded bra to fill it out!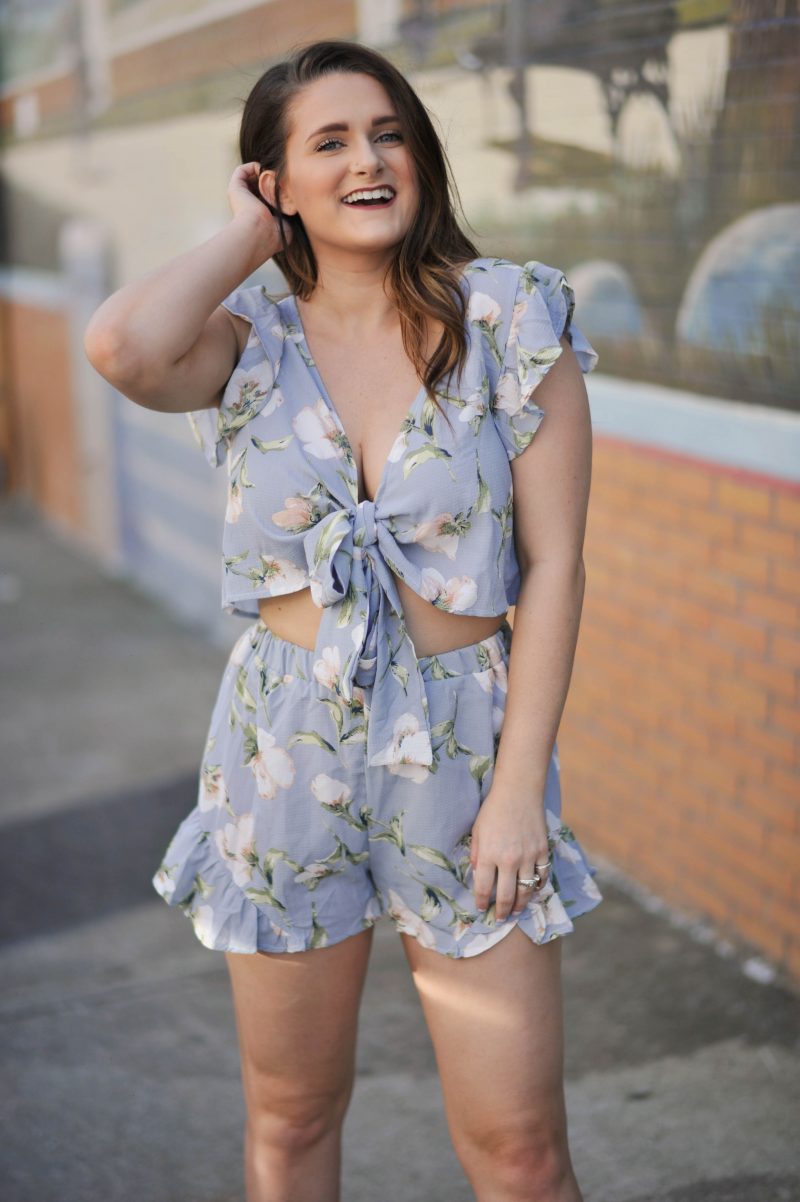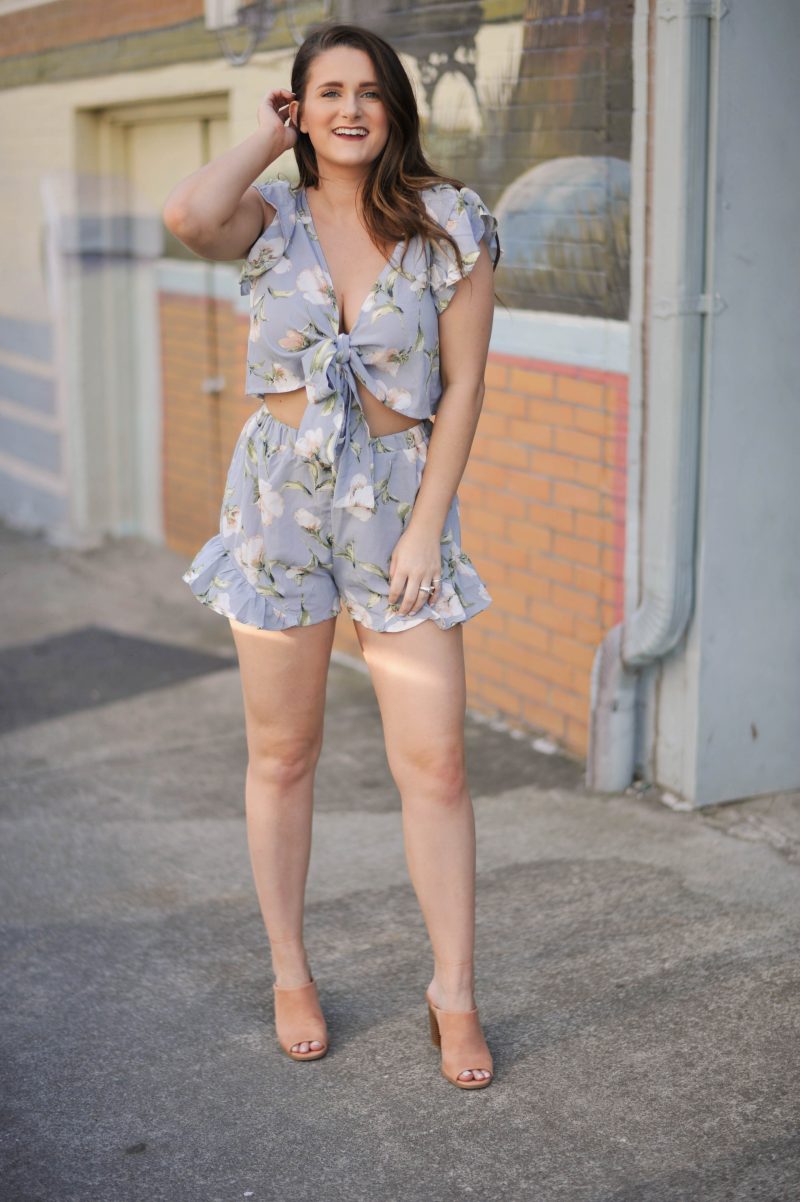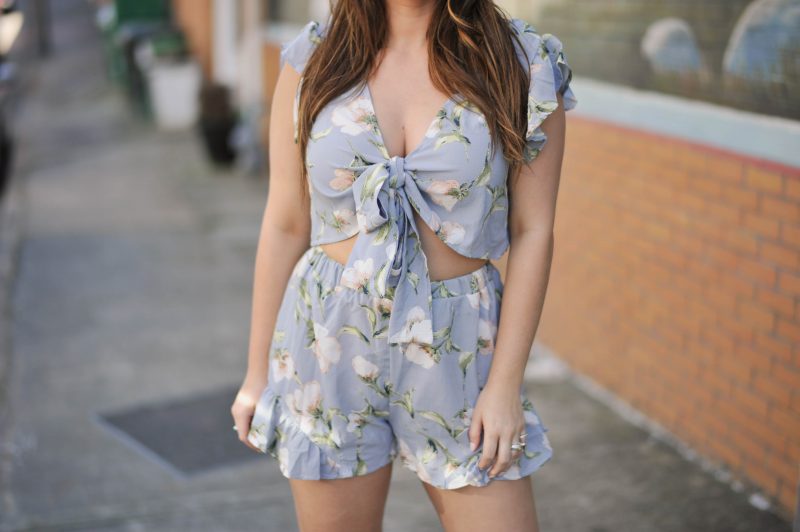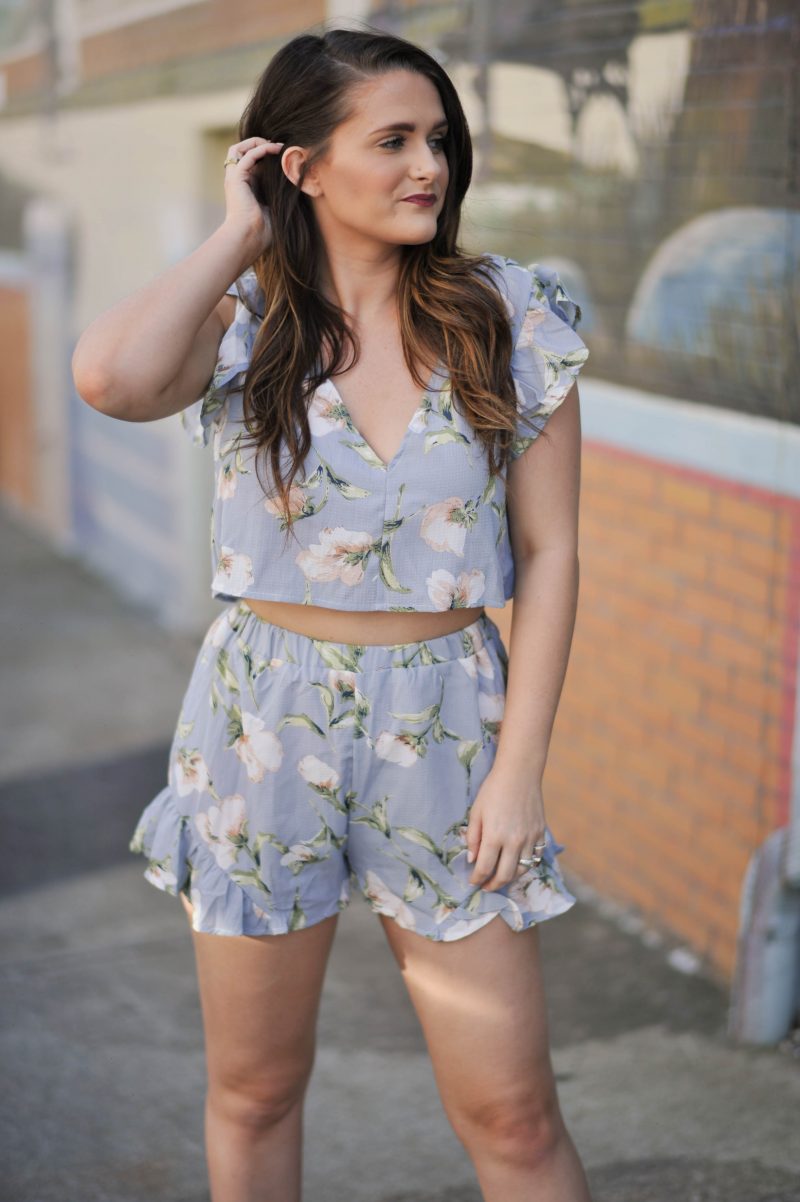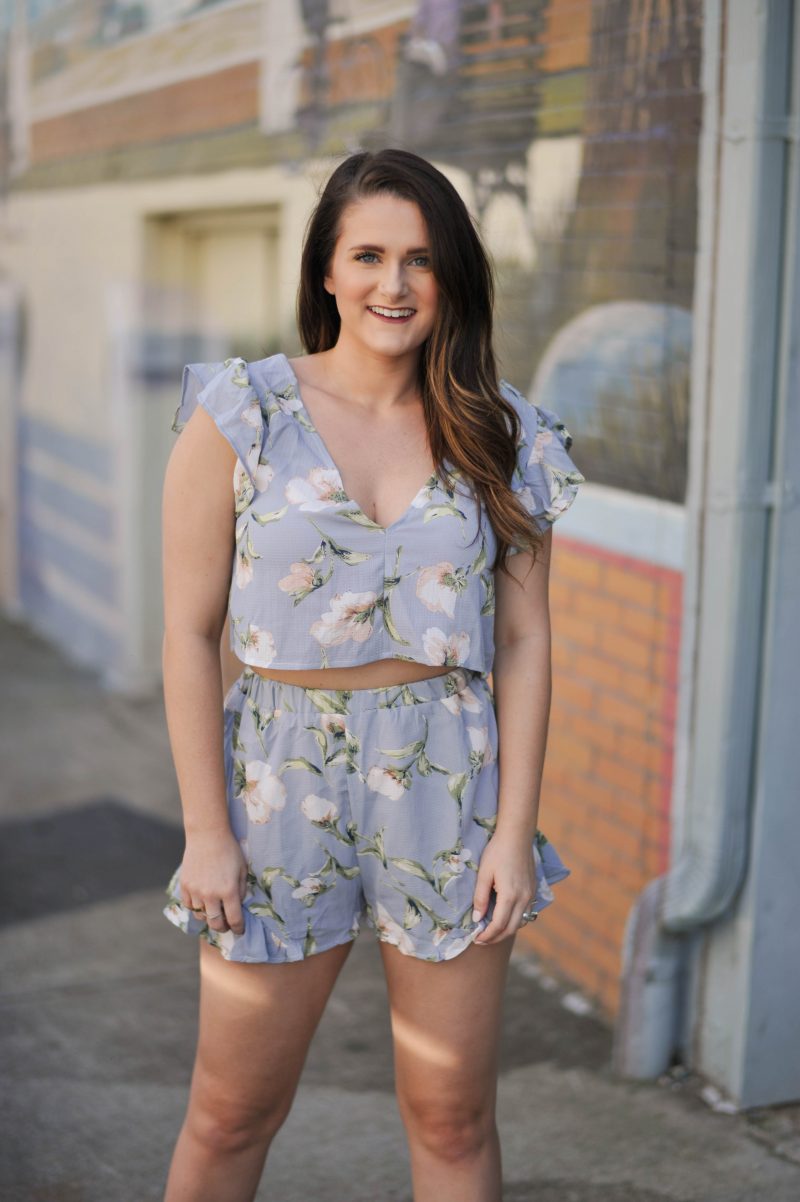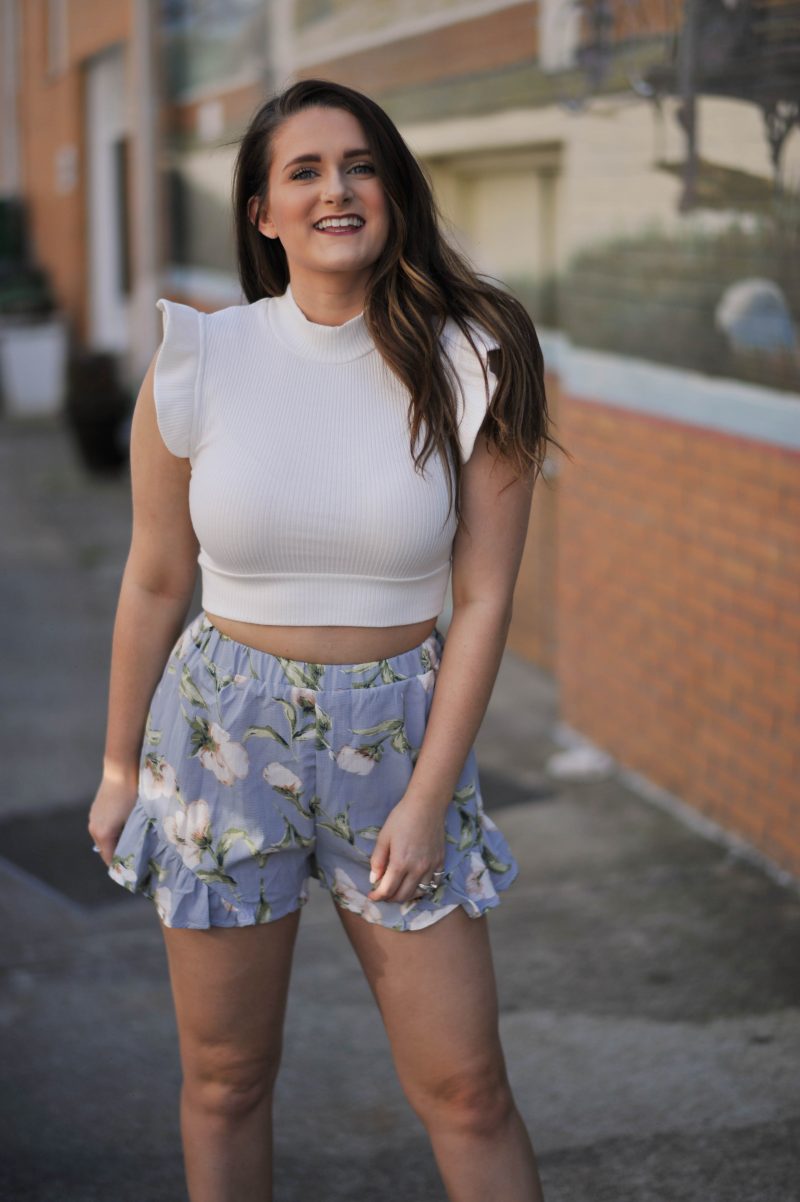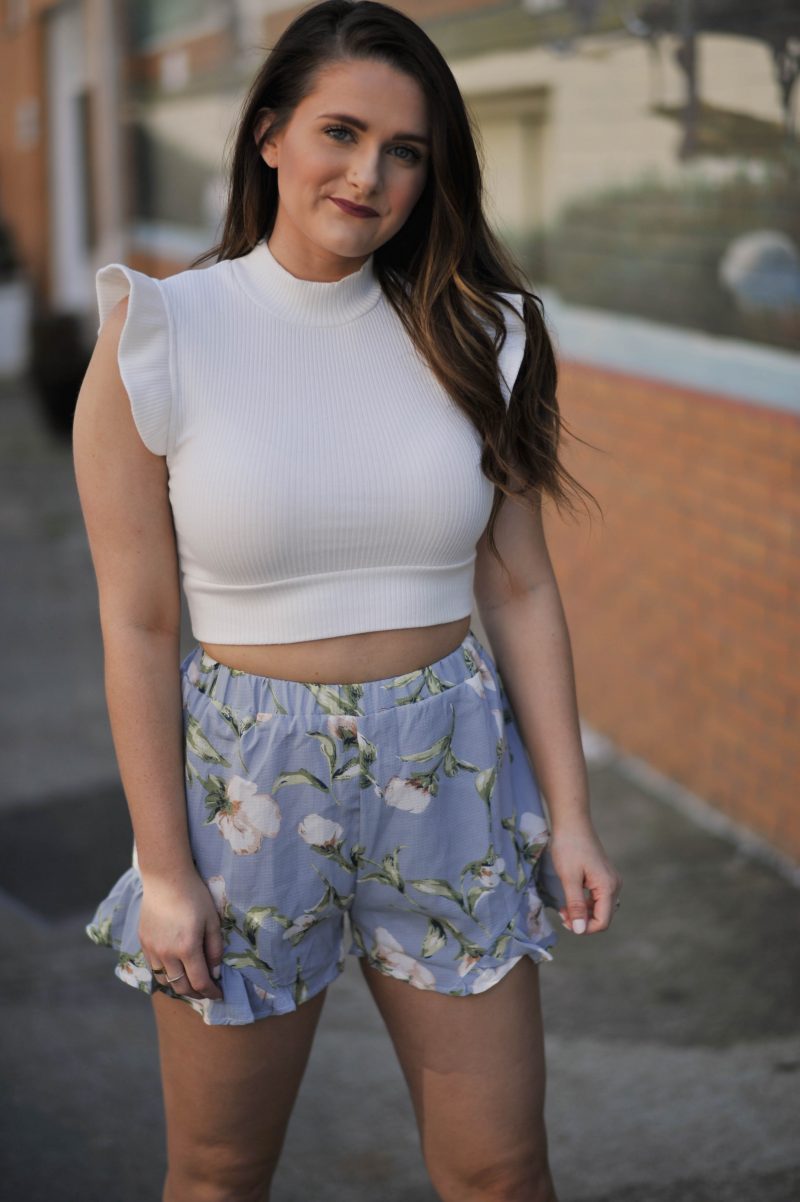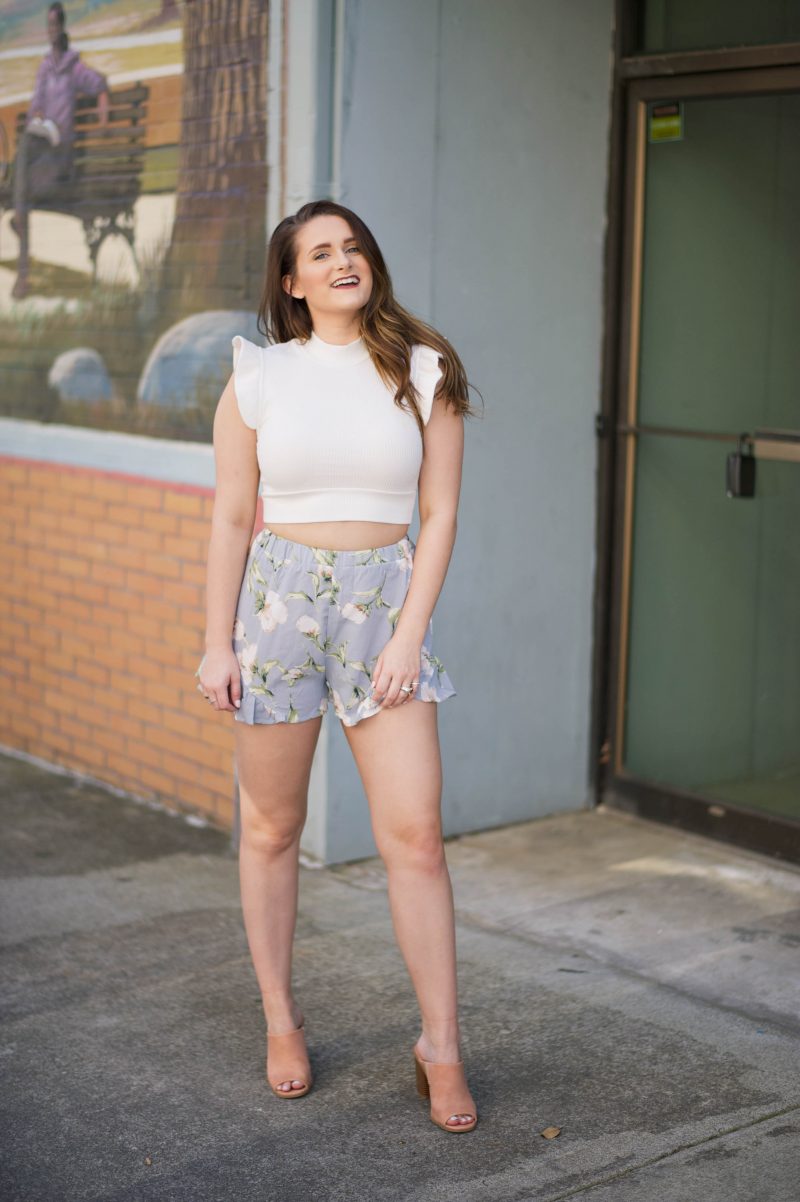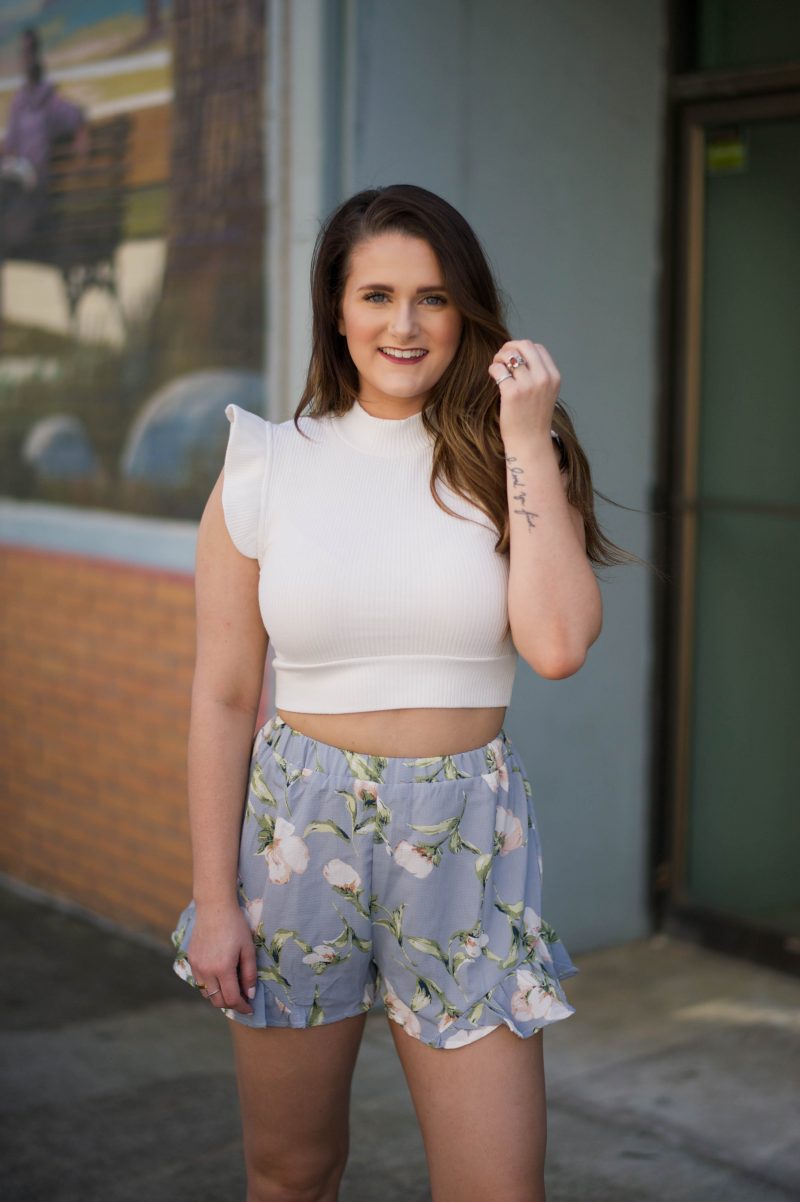 Honestly, I thought this set was going to be too good to be true, but boy was I wrong! You won't believe me when I tell you, but I paid $12 for this entire set (floral print shorts, top and tie). I was sure that it was going to be too small, too tight and poor quality, but honestly, I'm super impressed. The quality is pretty much the same quality you would find in a boutique that is selling printed shorts like these from a wholesaler. I opted for a size large because I knew that I wanted the shorts to be loose, and it's a perfect fit!! I love the elastic waist and the ruffle hem. These shorts are so comfy and can easily be paired with so many other tops (which I featured above with one of my fav white tops). I will say that the actual top doesn't look like what's in the photo on their site because the bow is a lot more structured, but I'm not mad at it. I love that the tie is removable so that you're able to tie this top any way that you like, or leave it off for a different look! You can even take the scarf and tie it to a bag for a pop of color this season. I love that you can wear this set together, or apart. Like shown above, you can pair these pieces with basics to a contrasting, yet complimentary look.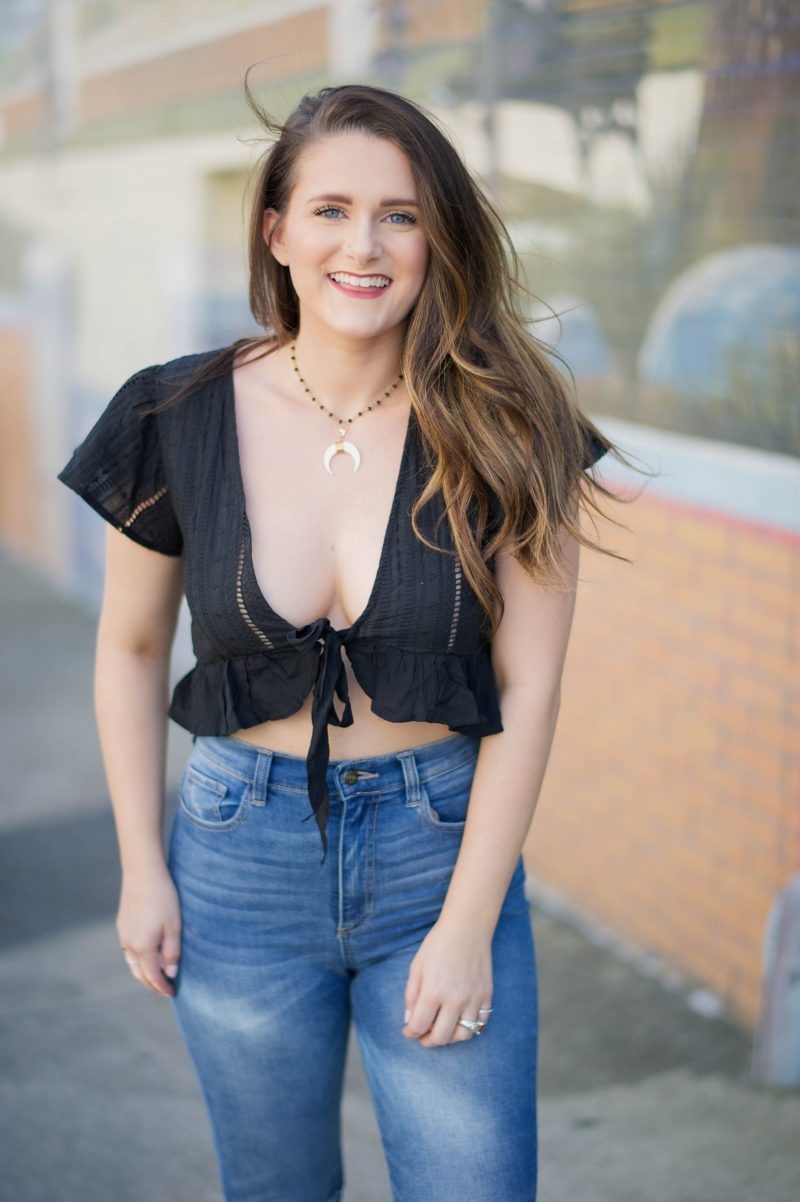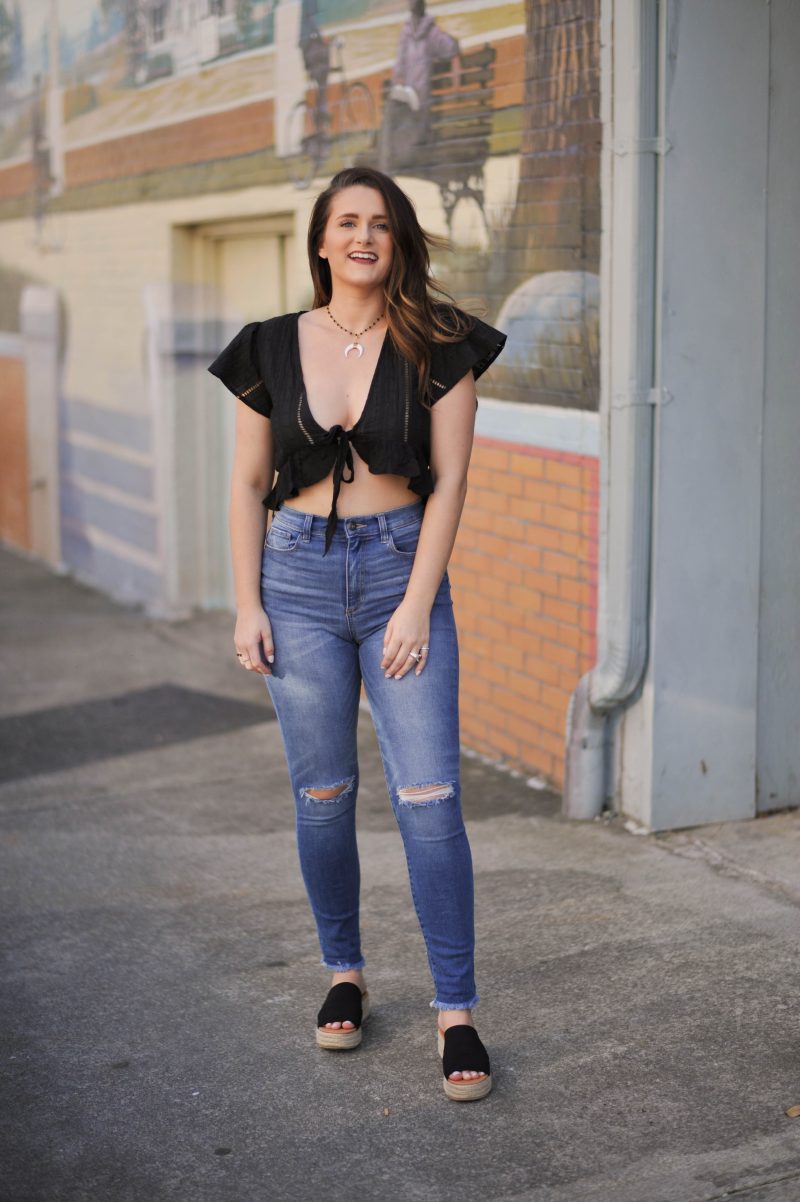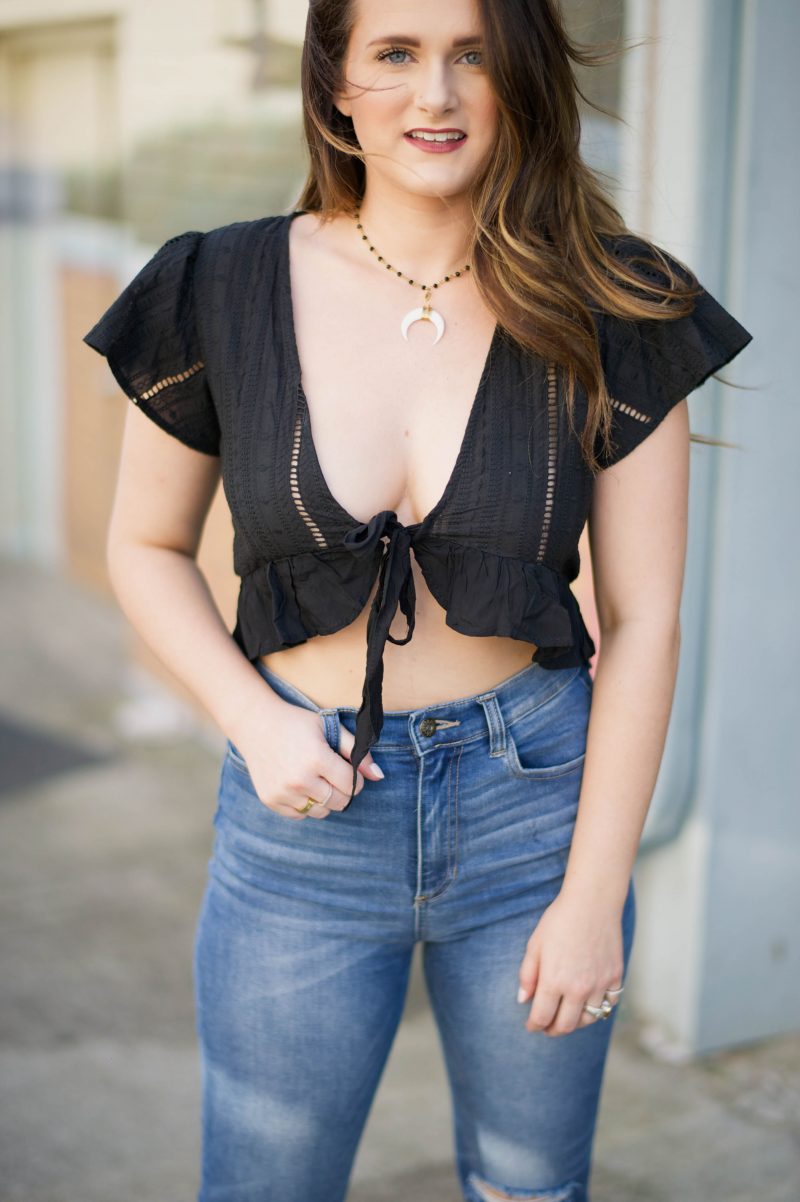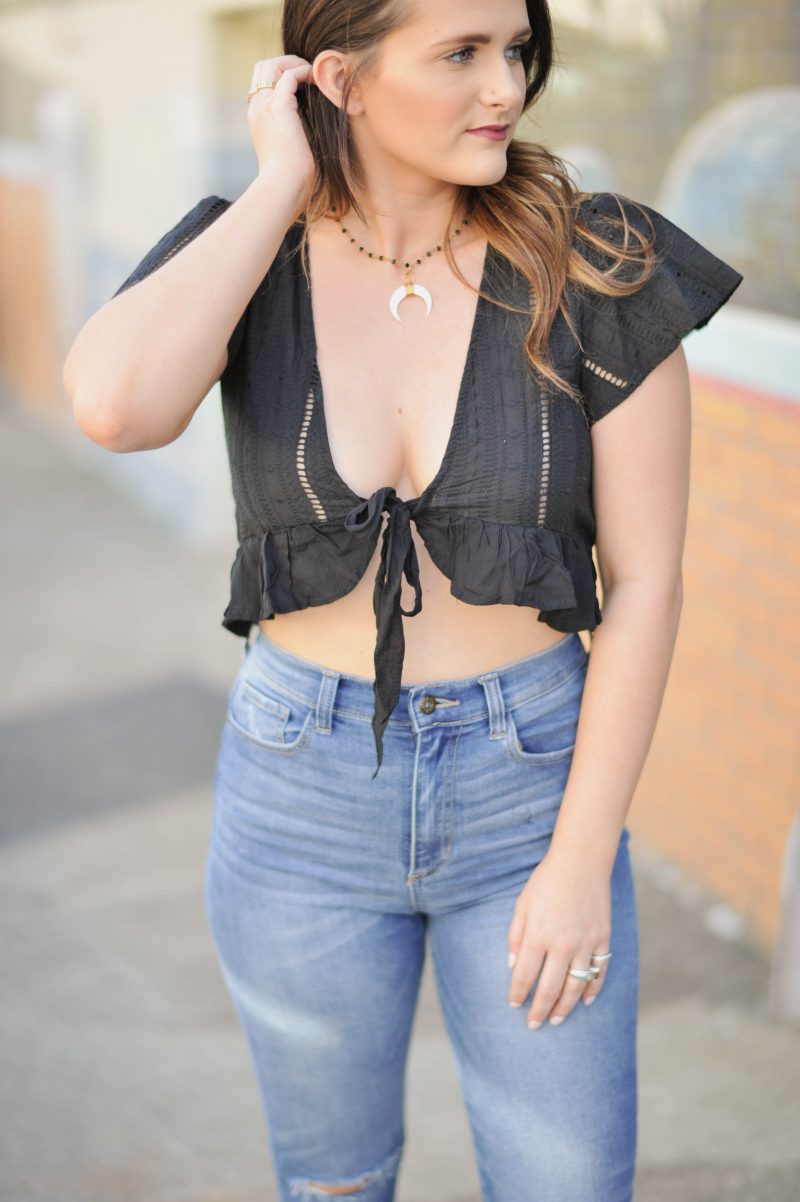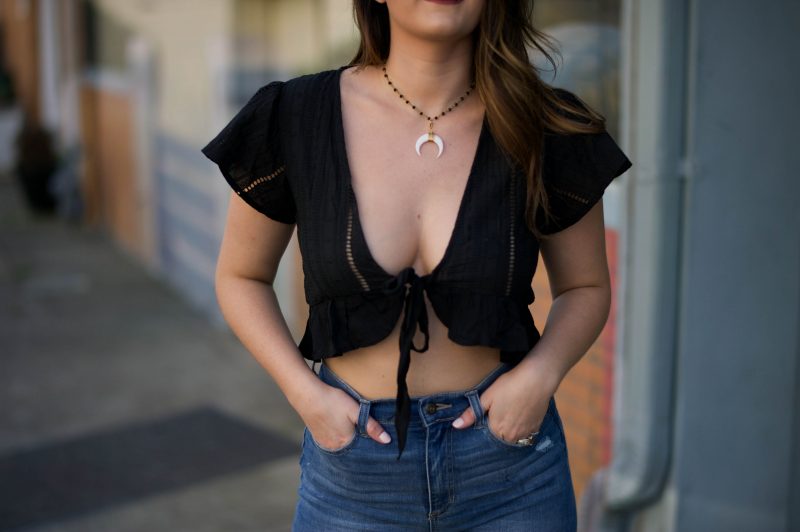 This top is so fun, but it's going to be a tad bit difficult for me to wear. I ordered a size medium, but because I have a larger chest, I should have gone with a large or even XL. I tried it on with my bra but it wouldn't tie, so I just threw on some pasties and called it a day. Plus, it's only $9! It's definitely revealing and low cut, but you can always pair it with a lace bralette! The top comes in several different colors and a range of sizes, but some are already sold out! I love how this top looks paired with high-waited bottoms! For me, I'll probably be wearing it over a bathing suit or bralette this season with some shorts. It's lightweight and breathable, so it's perfect for your upcoming trip to the beach.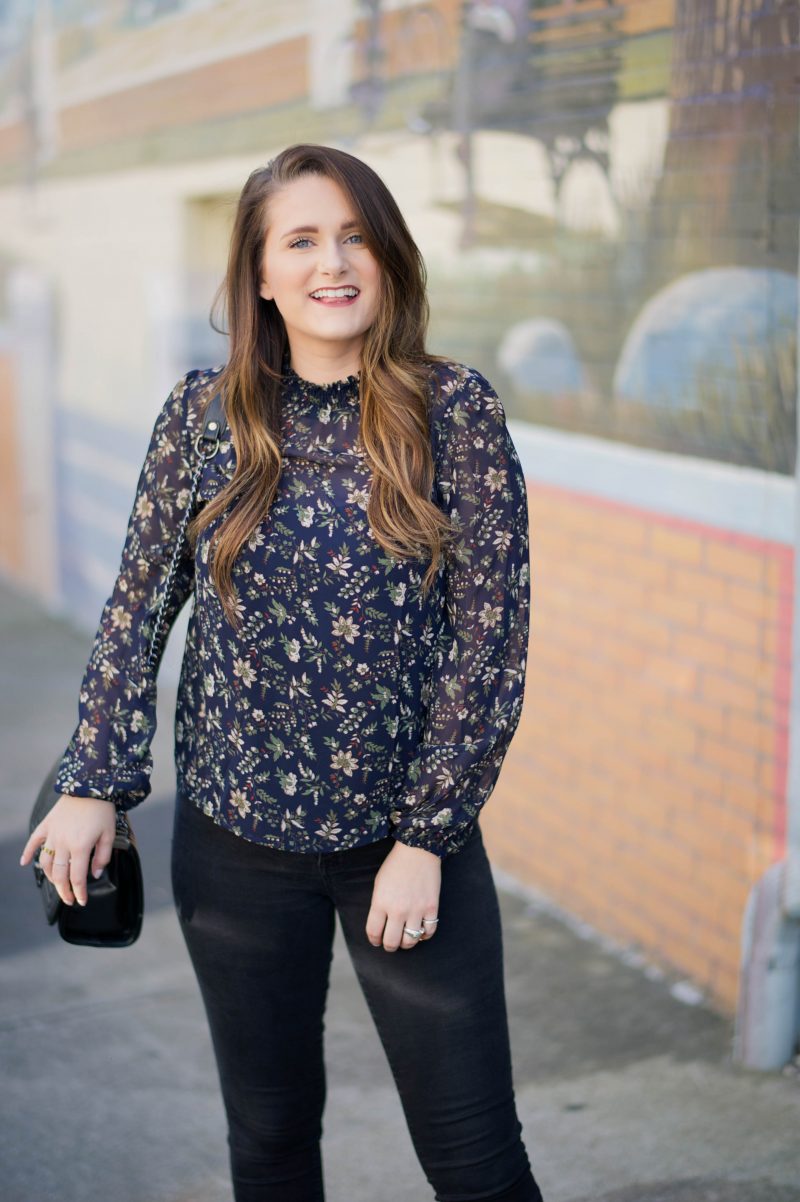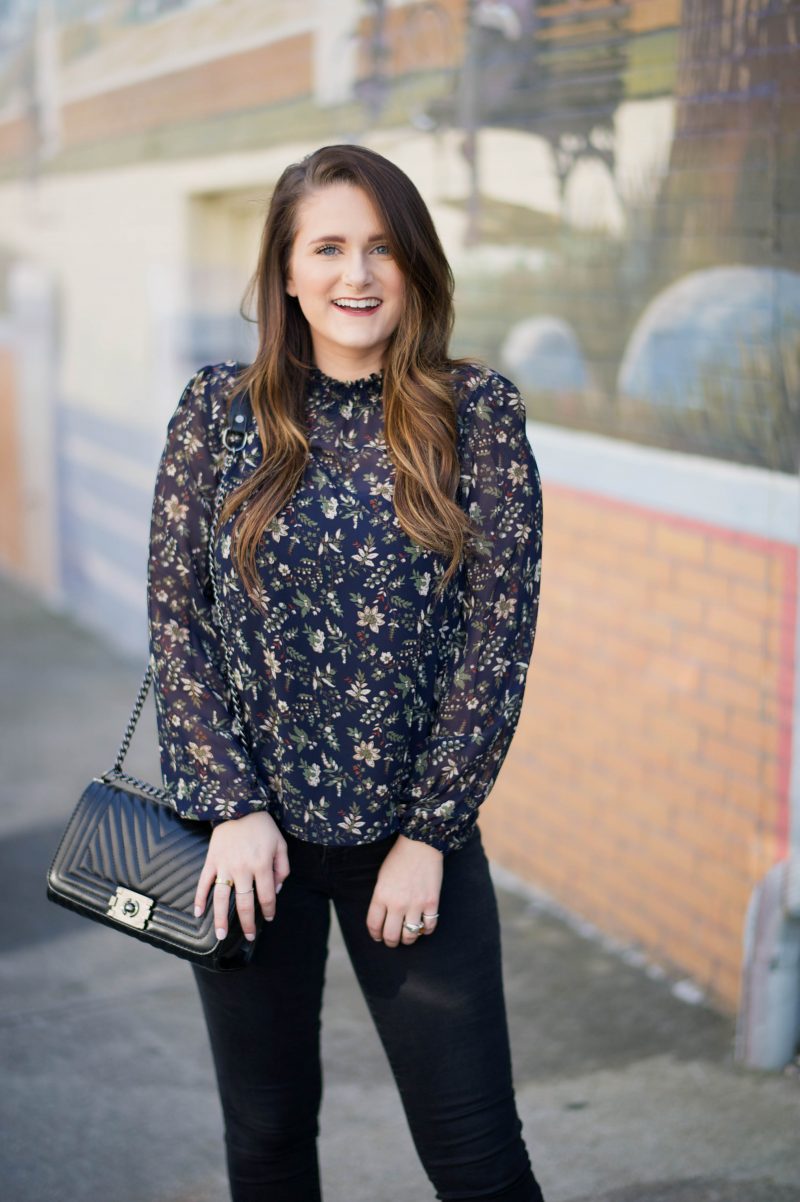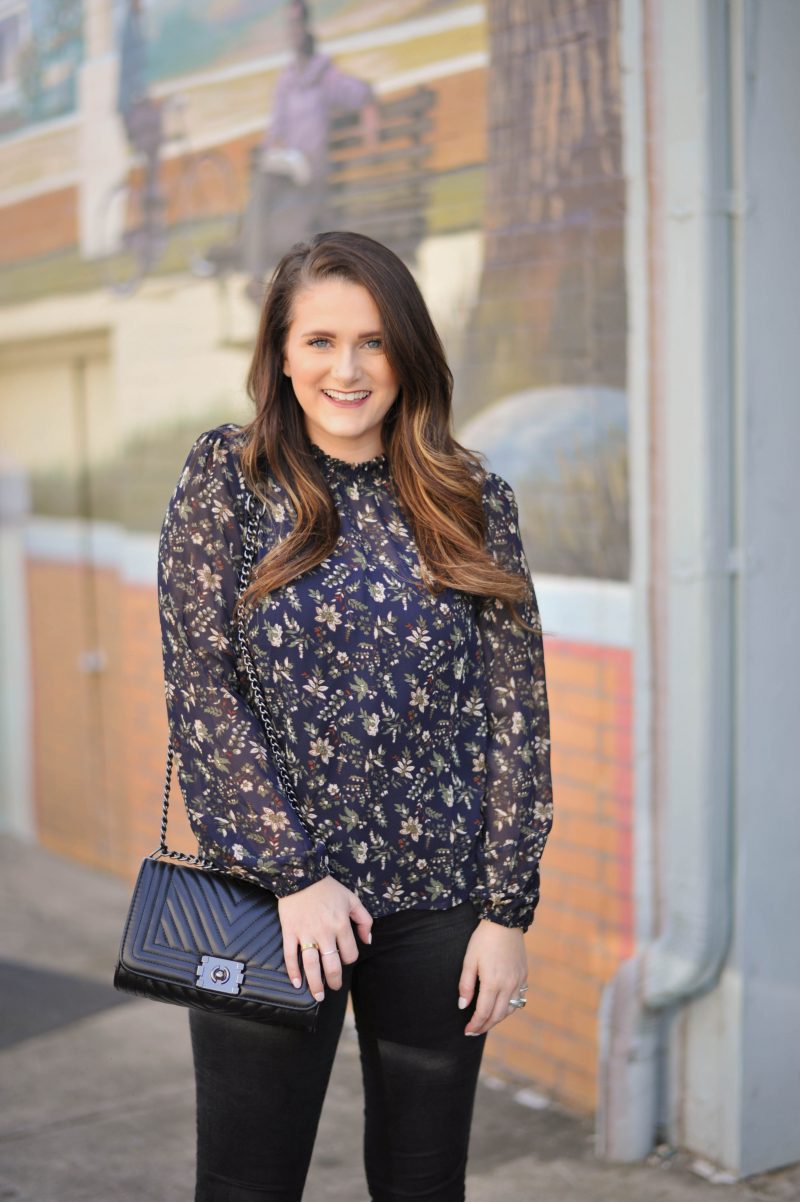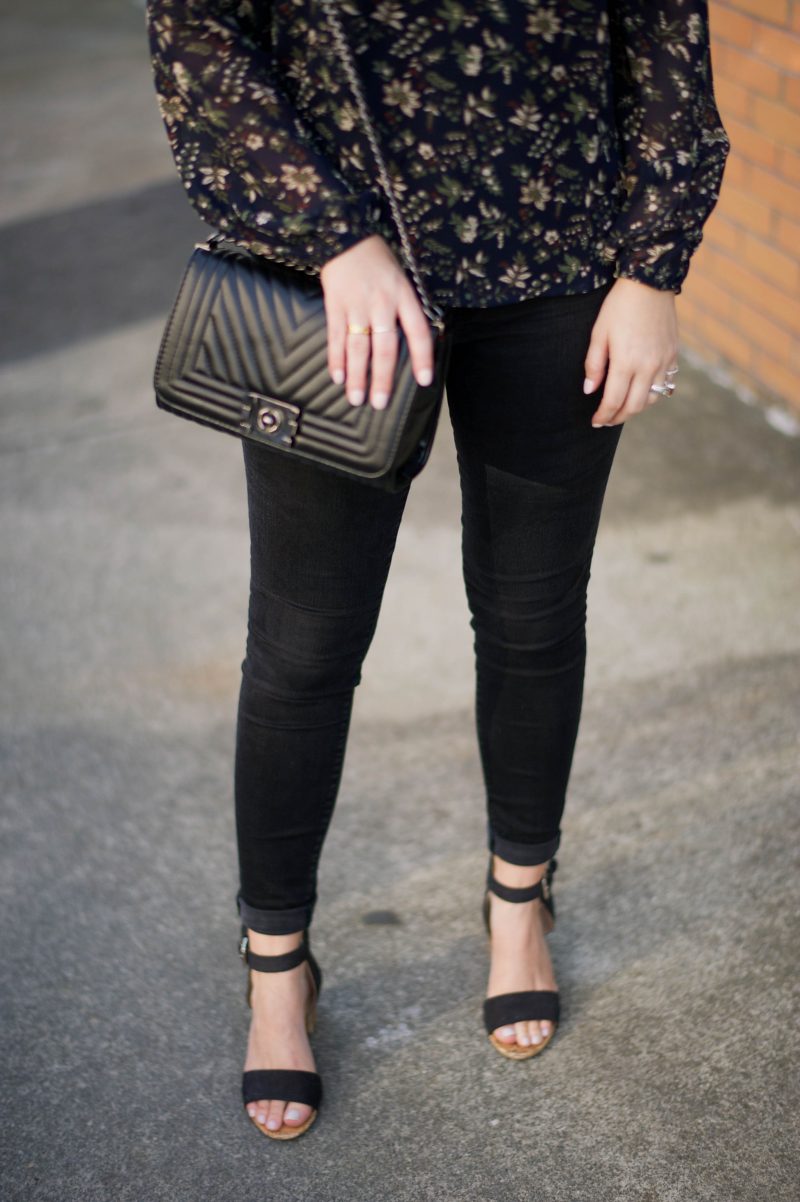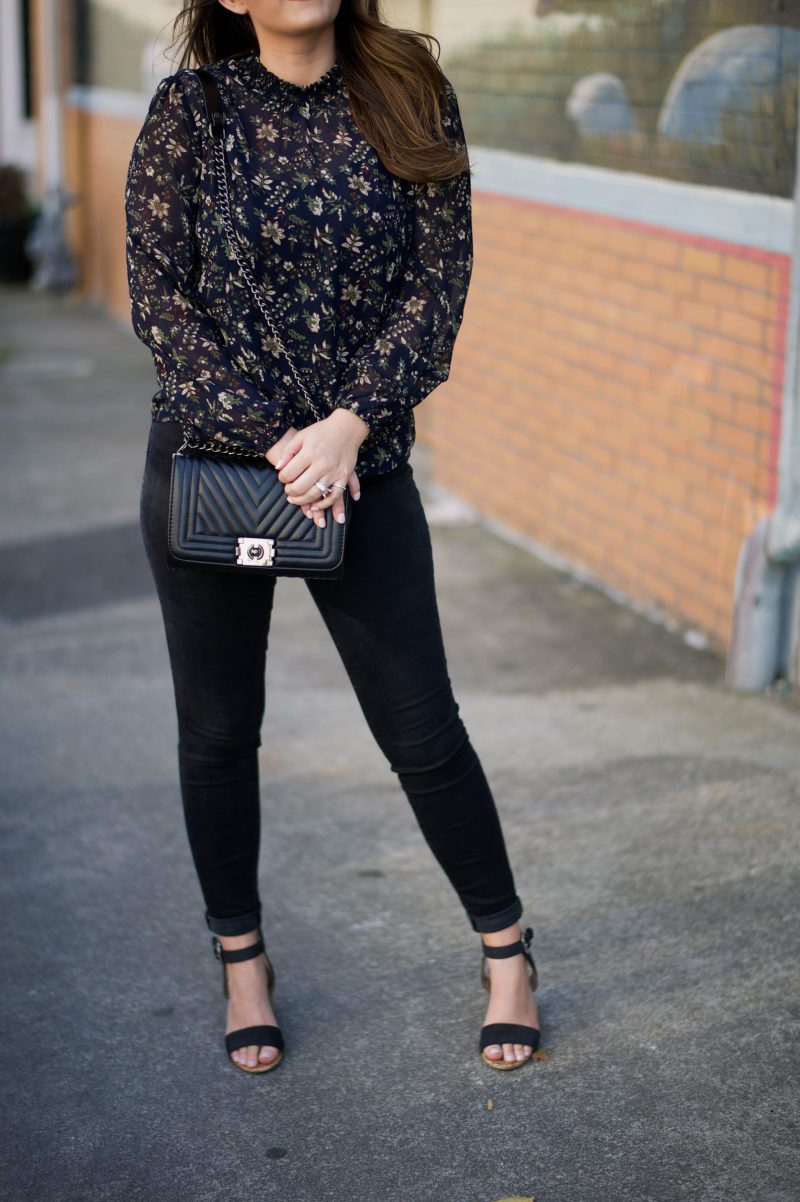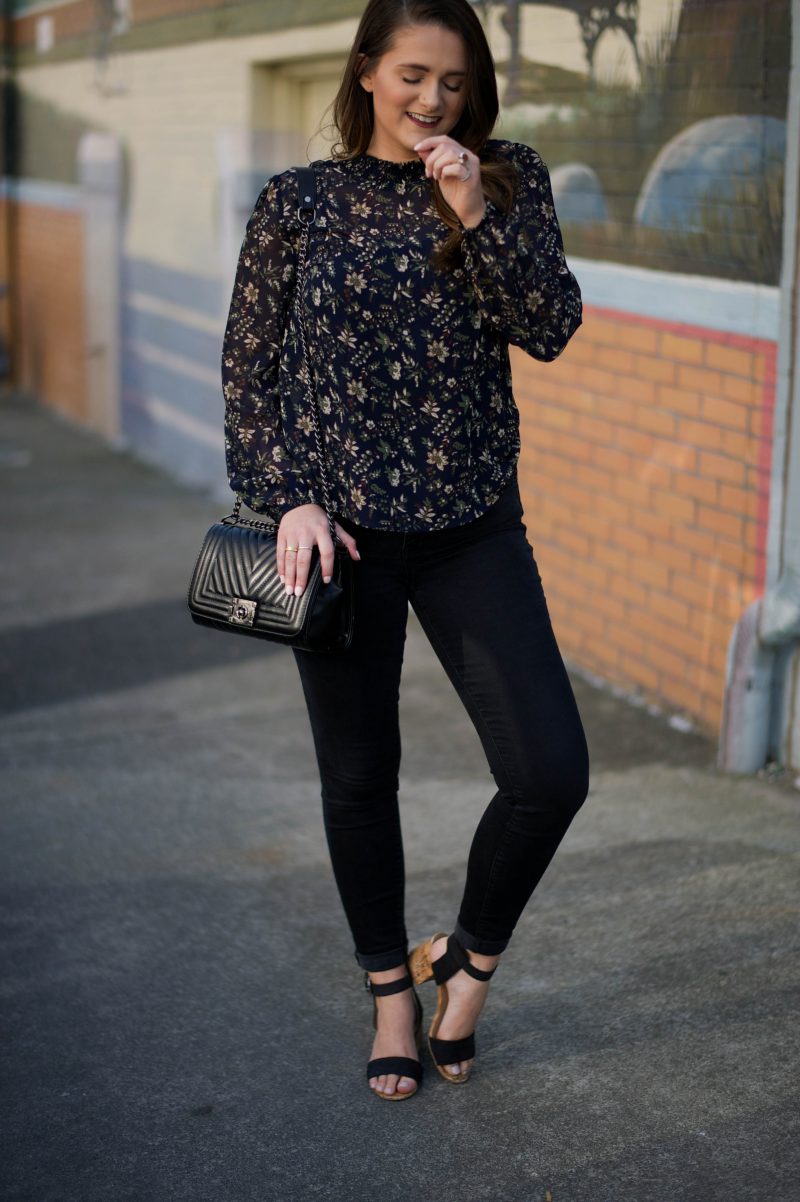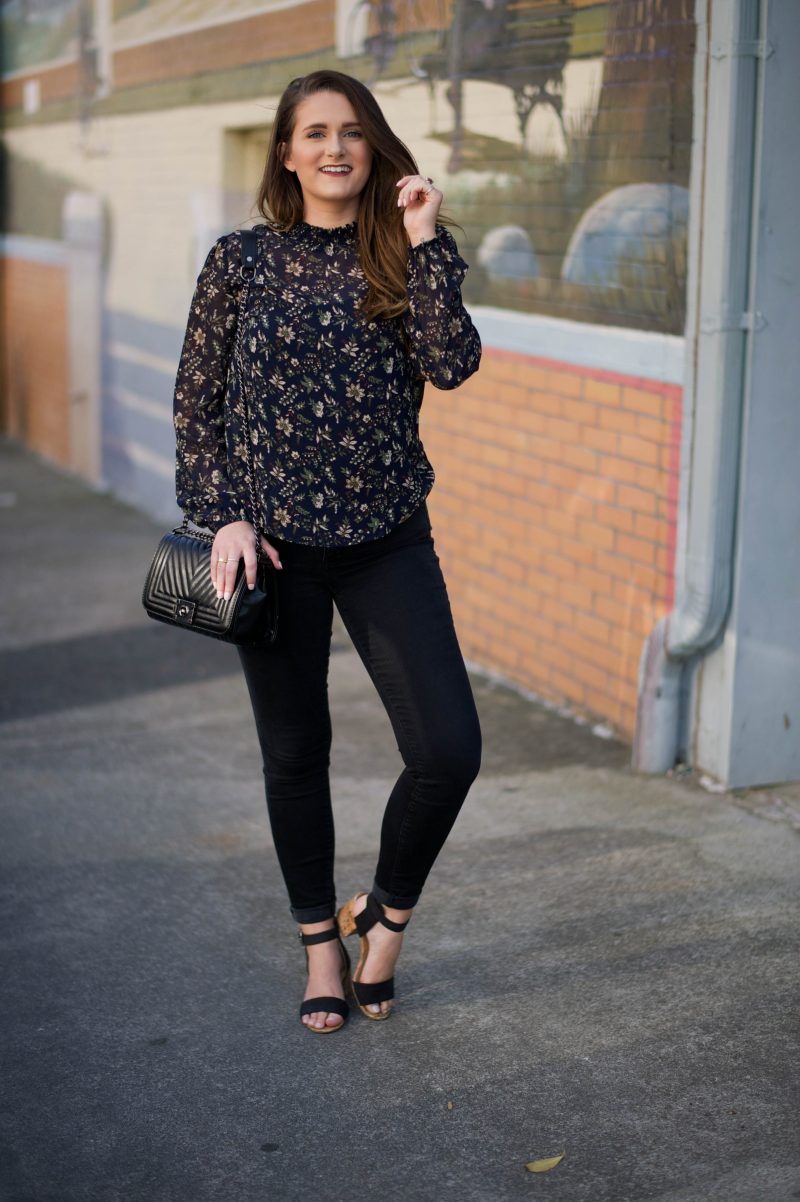 This blouse is the perfect top for the outfit this season! It's a sheer material with boutique quality. I love the cinched turtleneck and the subtle balloon sleeves. It's super professional, so it's perfect for the office this season as the temps warm up. I paired mine here with a cami underneath so you couldn't see my bra, some black jeans and spring sandal. This is a great office outfit that can easily be worn to happy hour! I ordered a size medium and it fits perfectly. Aside from how I've styled it above, I also paired the top with a suede button down skirt, these exact sandals and a cardigan earlier this week for an easy office outfit! There are so many ways to wear this top to work and still be professional!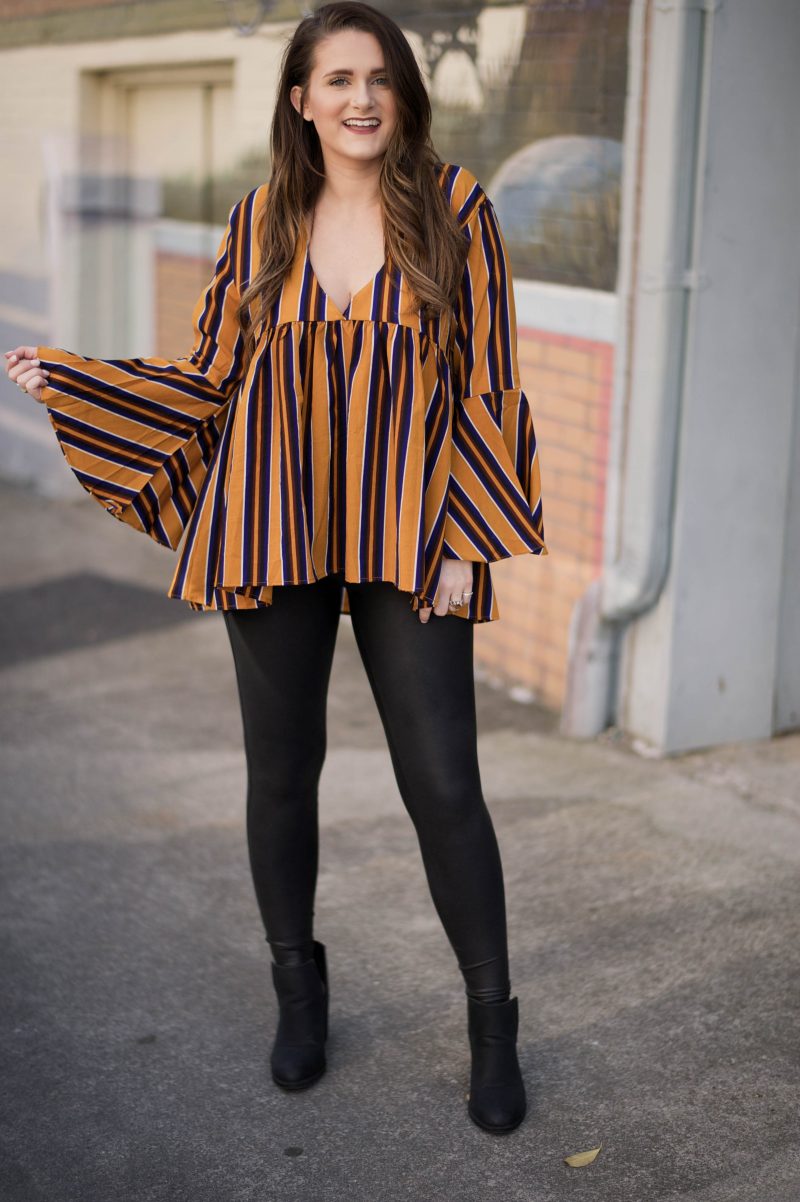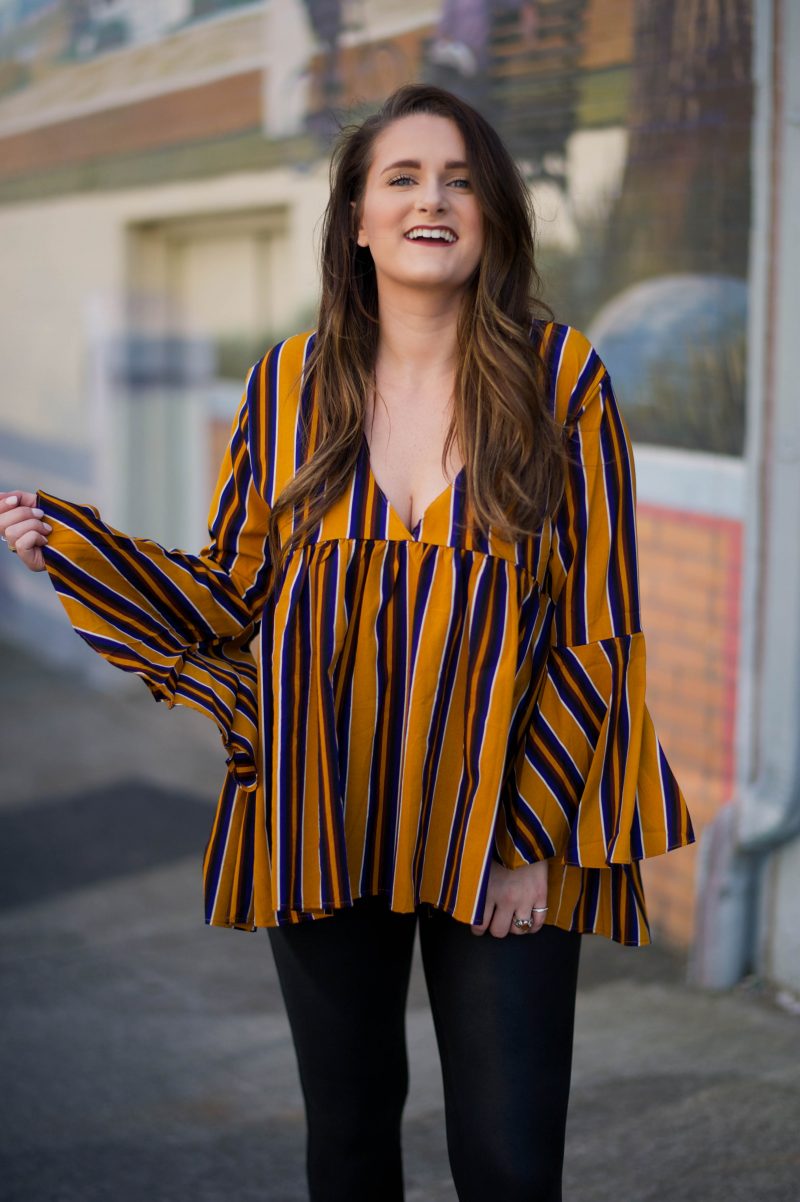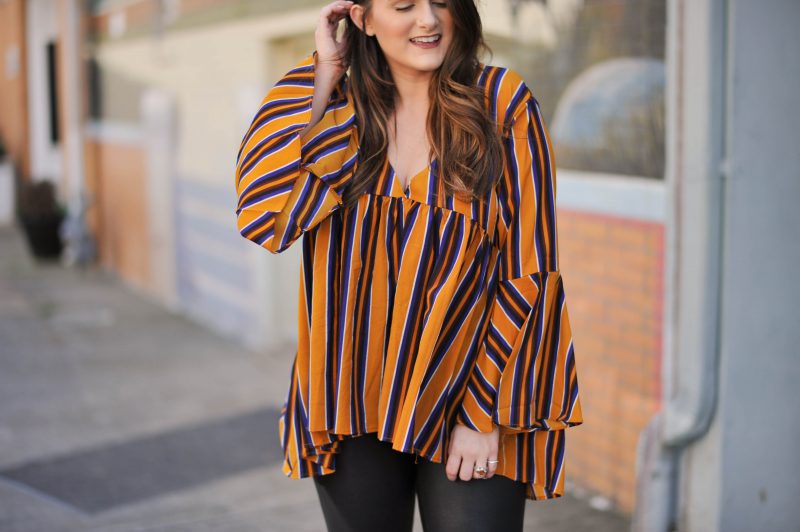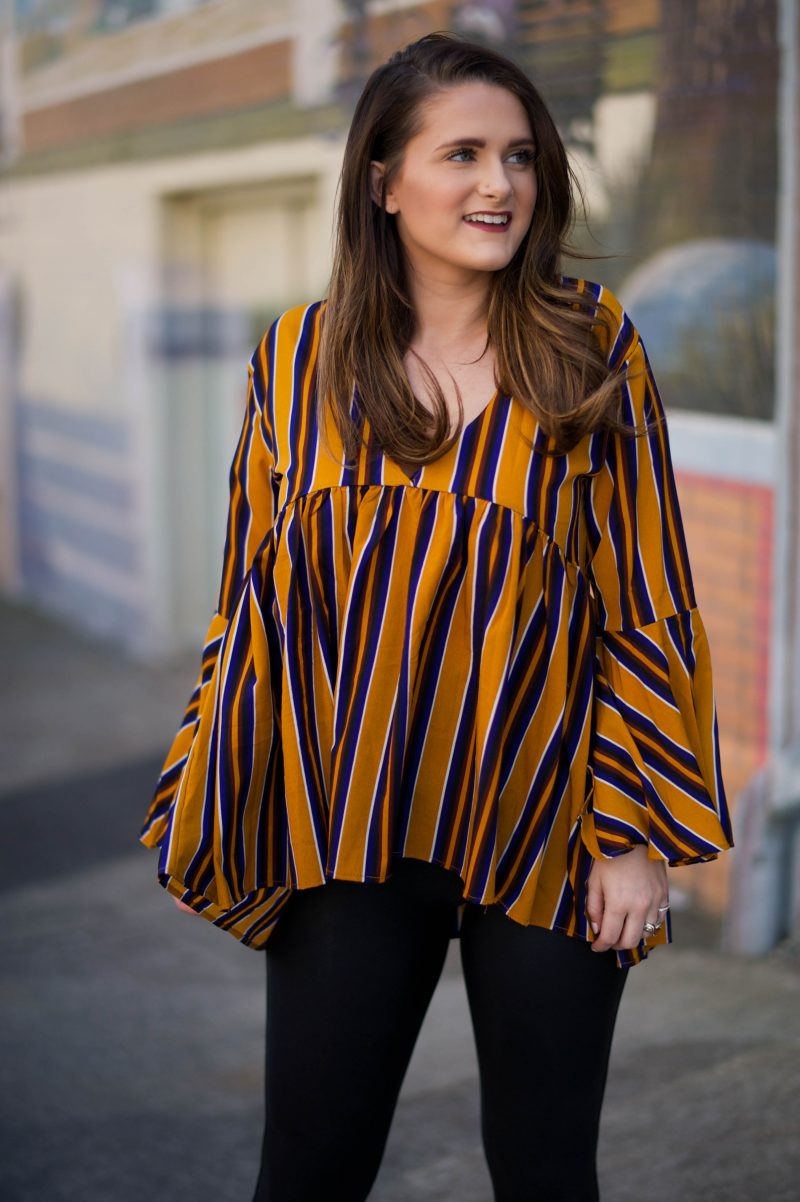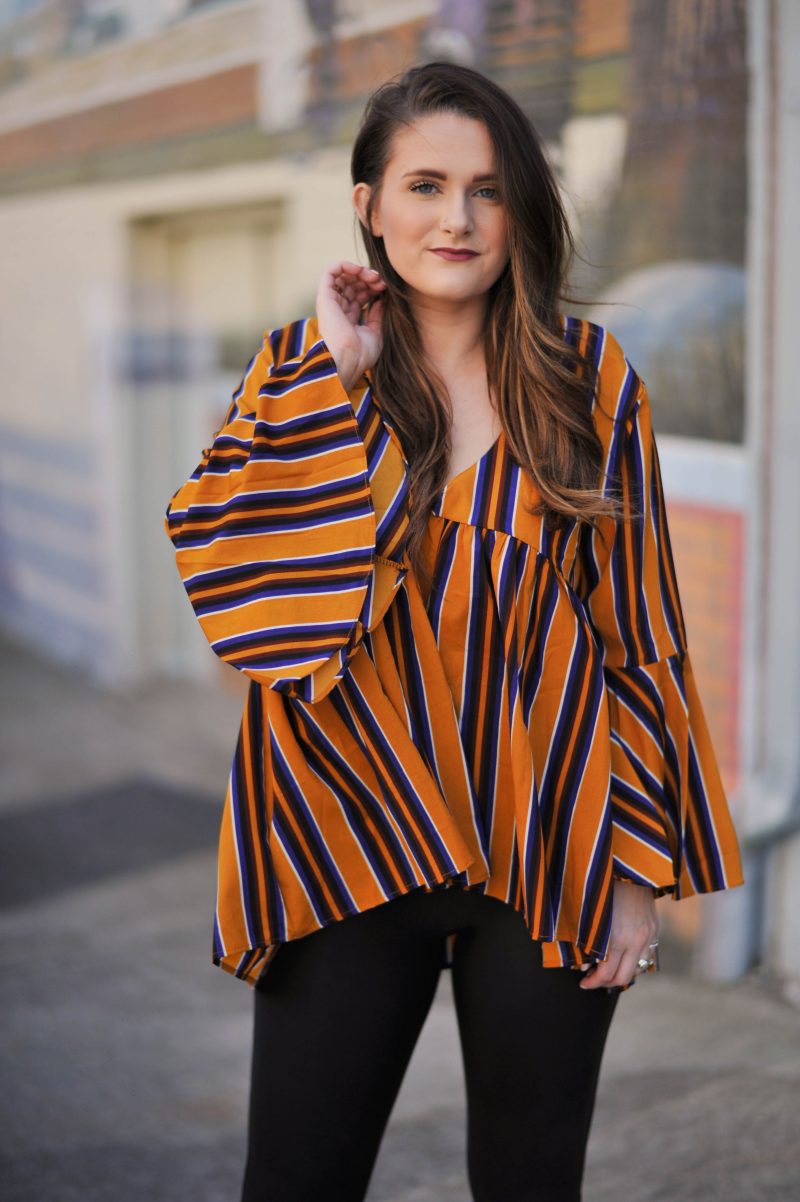 I can't get enough of this '70s retro top! I love the print, the colors and the sleeves! There were several colors, but now it's down to two! This color still has all sizes available for only $11. My top is a size large and it's the perfect fit to pair with leggings. Here, I've paired it with my go-to Spanx faux leather leggings and some booties for a comfy look. This top would also look great with distressed denim jeans or shorts and some sandals or wedges!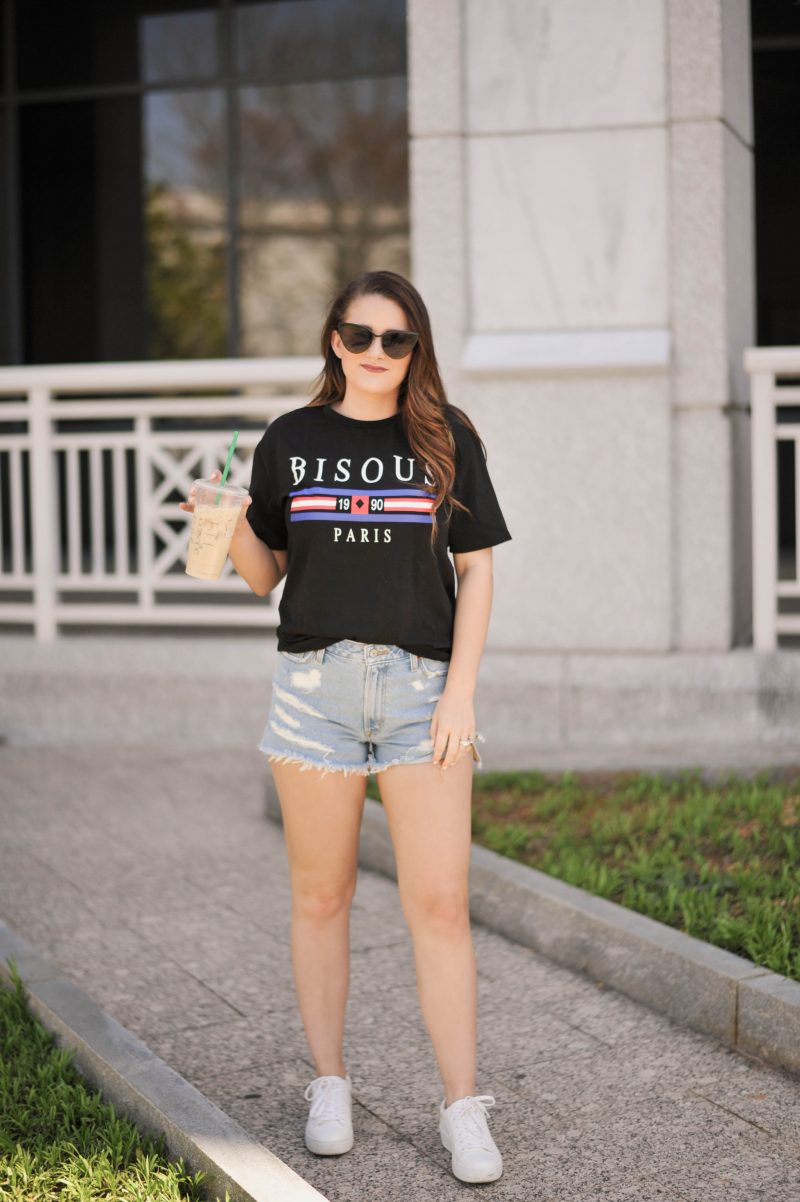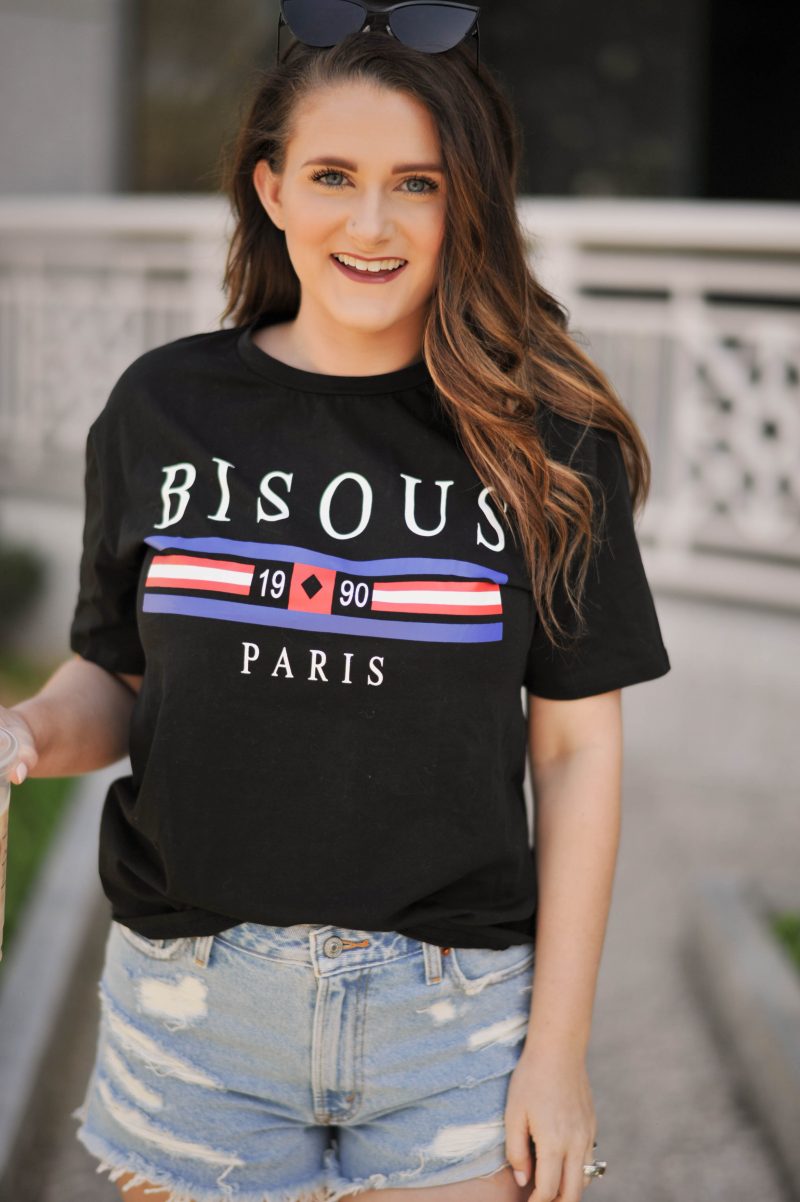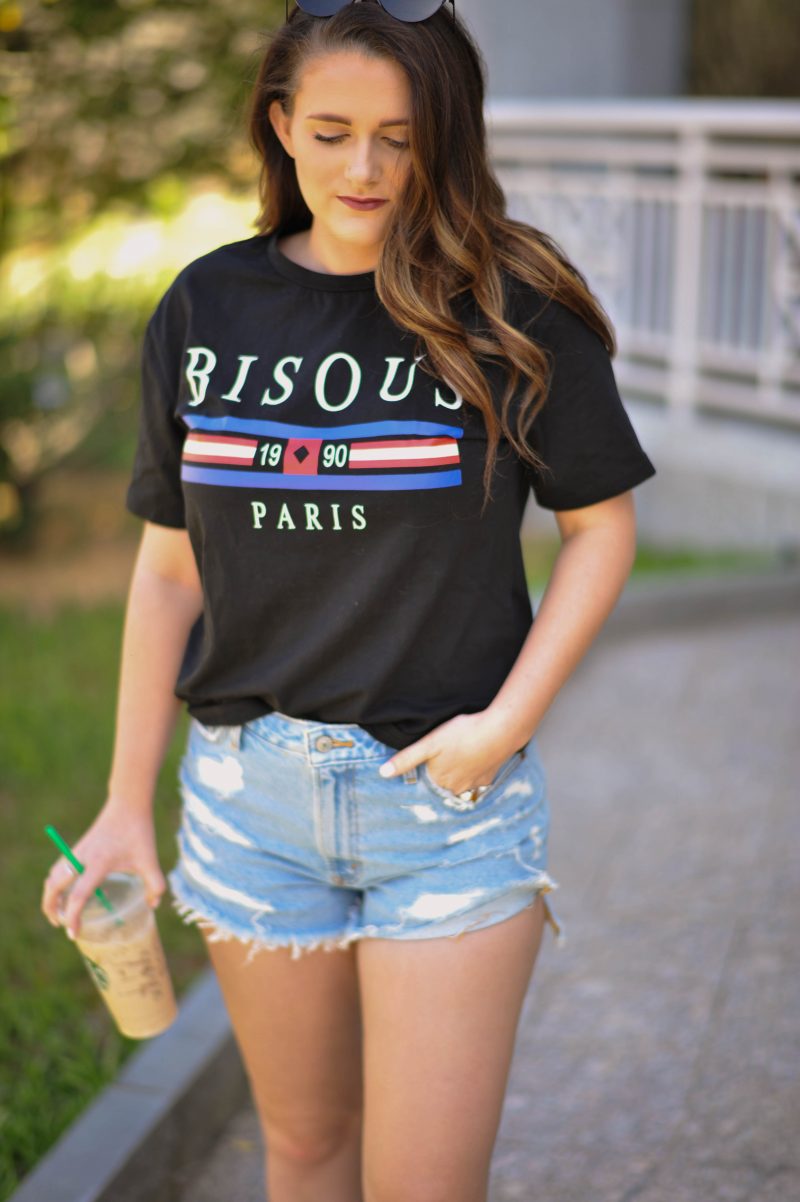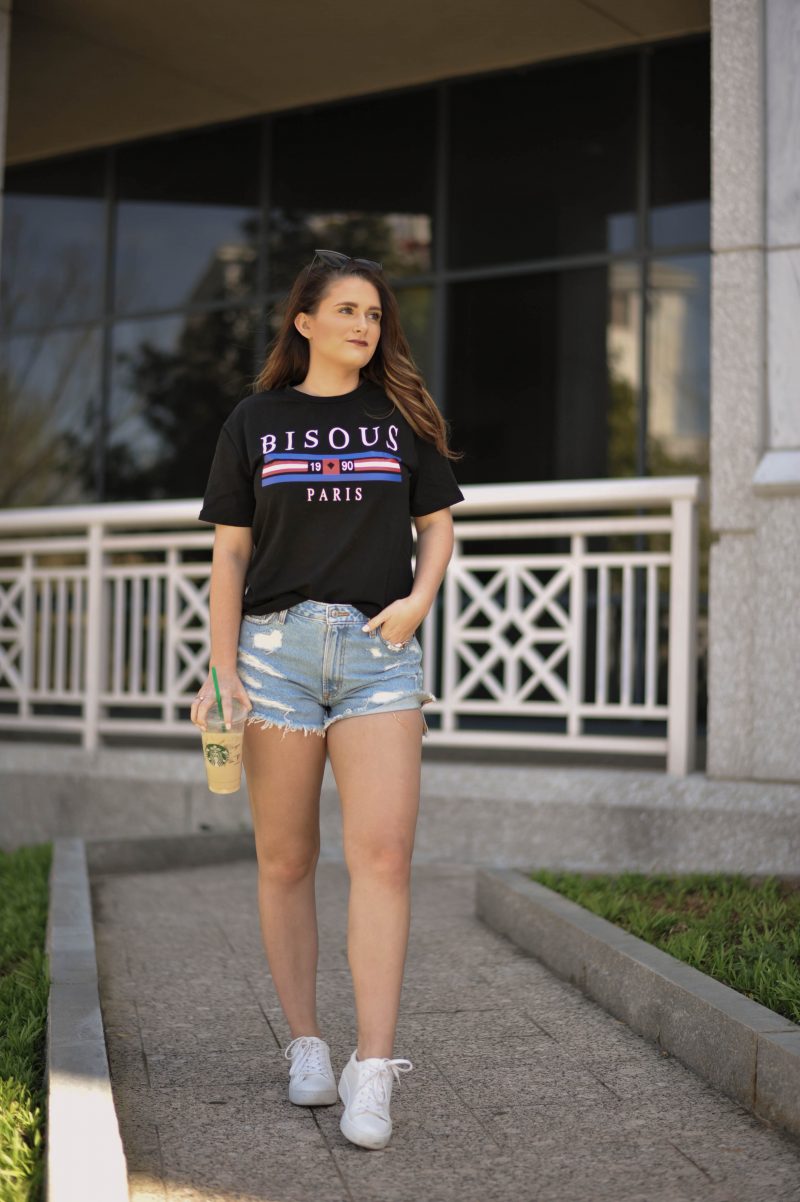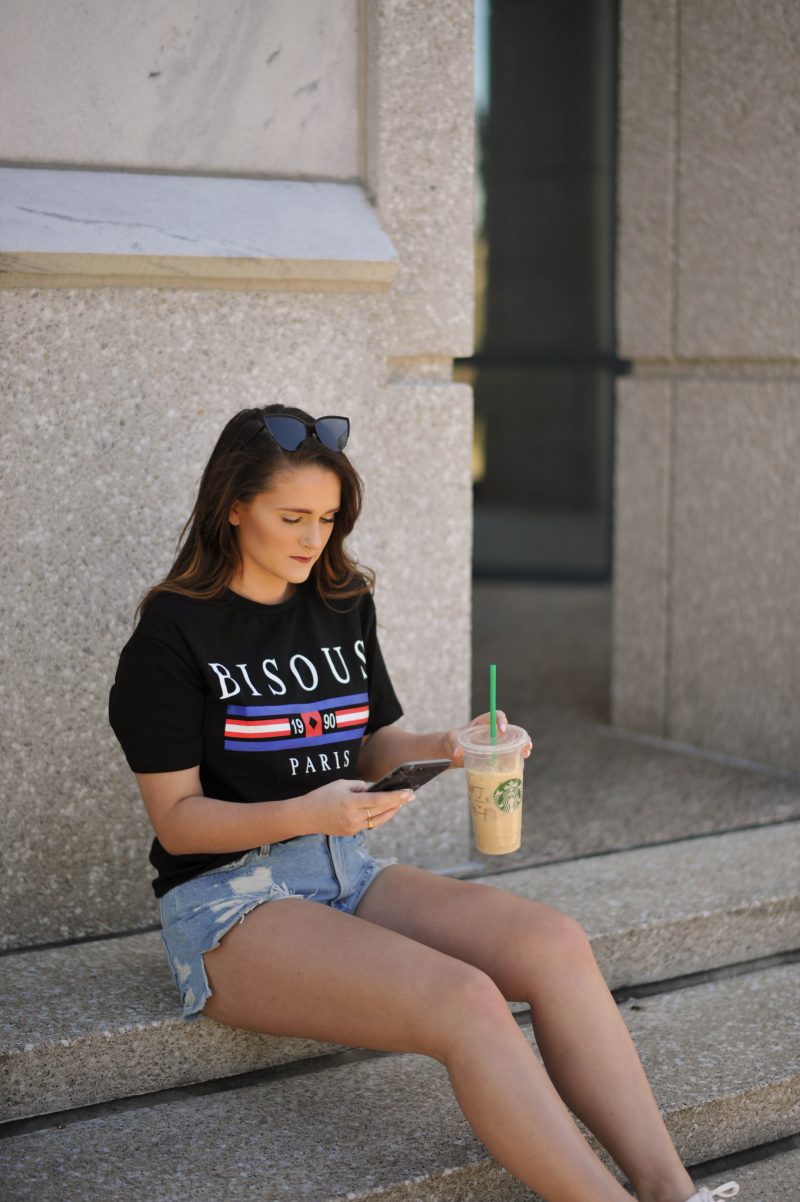 Last, but definitely not least, is this amazing tee! When I did my Instagram try-on haul the other day, this tee was also sold out, but it's back in stock! When I saw this tee, I couldn't resist because I've been wanting the Gucci tee for so long, but ya girl isn't about to drop that kind of money on a t-shirt. Well, good thing I didn't have to because this one is only $9! I was sure that this tee was going to be thin, poor quality and shrink up immediately after one wash. I was so wrong! This tee is quality material, stretchy, super comfy, fits true to size and it didn't get ruined in the wash! I wore this tee with a distressed denim skirt and these sneakers to a crawfish boil this past weekend and Perry literally squirted crawfish juice/guts all over it…I was so pissed! I was like now I smell like fish and I guarantee when I wash it, it will be done-zo. Nope! I washed it inside out and laid it out to try and it's as good as new! Y'all, this tee is everything to me. Oh, and I looked up what 'Bisous' meant before purchasing it to make sure I wasn't going to offend anyone or look stupid lol. It means 'kisses,' so we're all Gucci! Grab this tee while you can. I think I may even buy it in white while I can….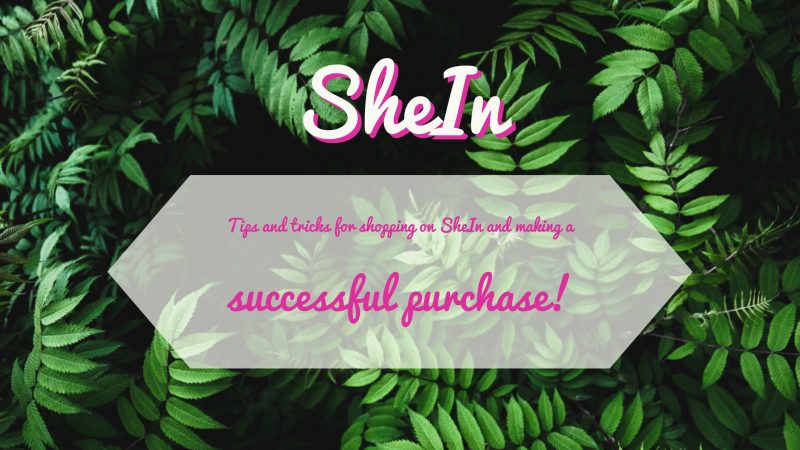 When it comes to shopping on SheIn, there is an easy way to ensure that you make a successful purchase, reading customer reviews. I've made several purchases from them and I've always had great success. Every item is different and sometimes the sizing can be off, but it seems as though all of the lovely ladies who purchase from there are here to help. For the most part, there are a few customer reviews for each item, where people will include photos of them wearing the outfit along with what they do and do not like about the piece and their true size. I love this because it makes each item easier to shop! A lot of people have told me that they have bad luck with SheIn, but I promise if you read the reviews, then you will have a better idea and understanding of what you're ordering! Also, you have to know that these items you're getting aren't going to be couture quality. Most of the time I'm ordering seasonal outfits or pieces for a specific event, so it's not something that I need forever. If I wanted items that were going to last a life time, I would go to a high end boutique. But don't get me wrong, SheIn has some great quality stuff, and if you take proper care of the items and aren't wearing/using them everyday, then you can make them last for a while!
When it comes to shipping, I've had amazing results lately with my packages coming in two weeks or less. However, I placed an order last summer and it took a while to come. So my advice is to order very far in advance if you're ordering something for an event or a vacation, this way you're sure to have it in time! I don't know if this is accurate, but I want to say if you spend more, it probably ships faster?? Who knows, but the more I've spent, the faster my packages have come. Each item on their site has a point value, and once your order has been delivered, log back into your account to confirm the delivery and the points will be added to your account. They also just launched a membership program, but neither this program or the points are well explained on their site, so I'm going to do some digging and update this when I have more info! Lastly, make sure to read the return policy because some items can not be returned or exchanged.
In addition to the items listed above, I also purchased a swimsuit, two pop sockets and two eyebrow spoolys! If you'd like to see more on these items, head over to my Instagram to watch my SheIn try on session on my highlights where I show the suit and the other items!
SHOP MY SHEIN HAUL